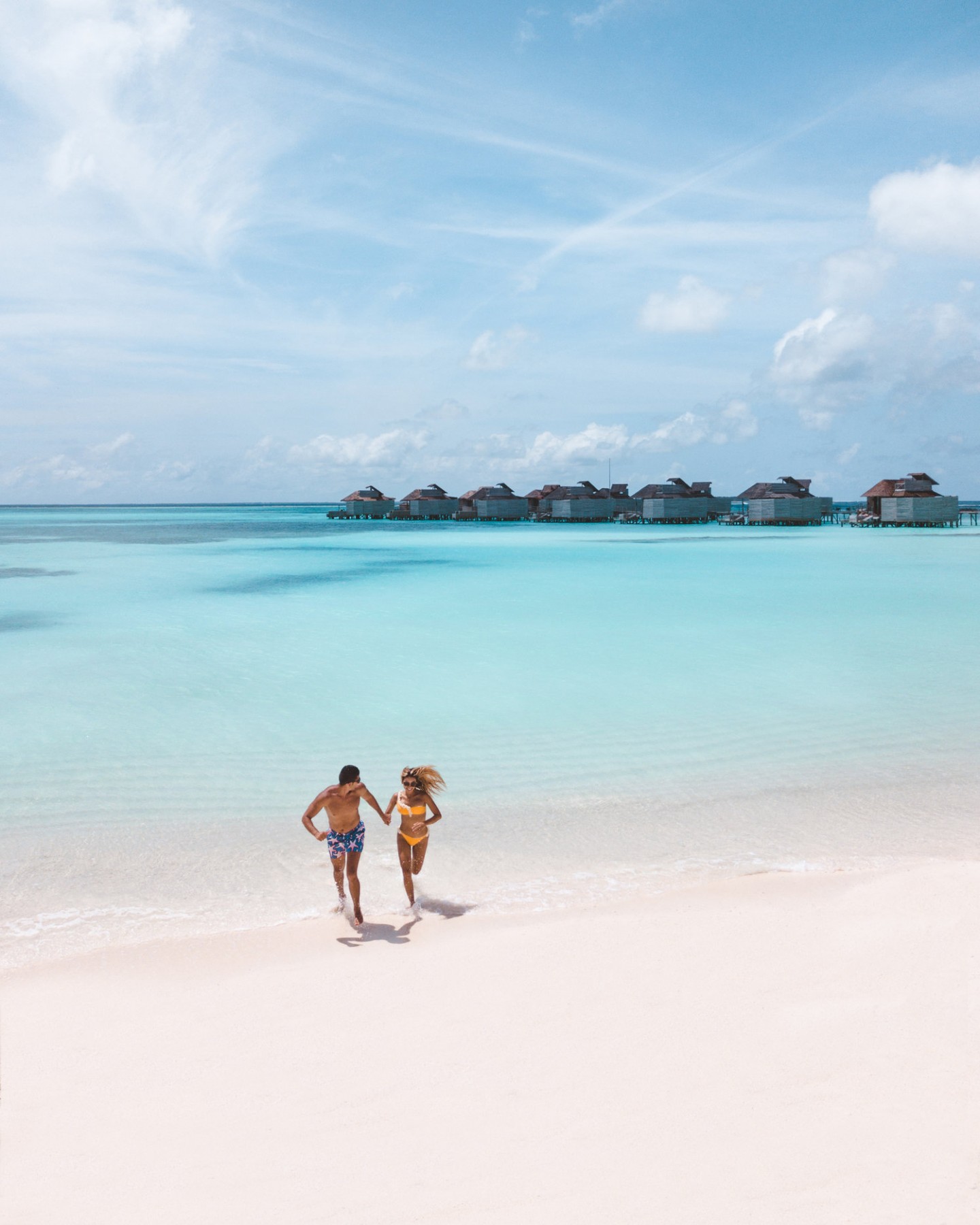 Six Senses Laamu Maldives:  Epitome of Barefoot Luxury & Family Friendly Paradise
What You Need To Know About Maldives:
Unlike many other places on the planet and one of the things that makes the Maldives extraordinary unique is that each hotel is located on a private island of itself. In order to understand this concept, we need to realize that this island country is composed of a chain of 26 coral atolls each of which is made up of hundreds of different islands all dispersed through roughly 90,000 square kilometers making it one of the world 's most dispersed countries! These hundreds of islands are miniature islands, most of which are inhabited and left untouched. For this reason, each island can only "host" one hotel and also one of the reasons why most hotels have water bungalows. This is why planning a trip to the Maldives is extremely different than planning a trip to most other tropical destinations, and why it's crucial for you to do lots of research to choose the right hotel since you will be spending all of your time there.  This means you will sleep, eat and do all of your activities in the hotel. In the Maldives, you can not simply leave the island and go somewhere for lunch or explore a different beach (Unless you are staying in the capital, Male ). This means that essentially the hotel that you choose to stay in will define your whole Maldives experience.
Location & How to Get To Six Senses Laamu Maldives:

Laamu Atoll, know for having some of Maldives best waters, is where Six Senses Laamu calls home. Reachable by domestic flight rather than a seaplane, once you land into Male International Airport a Six Senses staff member will greet you upon arrival and escort you to the Domestic Flight Lounge where they serve a full buffet, have great WiFi, full-service Spa and nice kids play area. Here you will wait to board your flight while the staff checks you in for the domestic flight (yes, including your luggage). Since the flight is one hour long, I would rather commute by a domestic flight transfer rather than seaplane as it is more spacious and there is a restroom on board. Once you arrive at the island, you will take a short 15-20 speedboat ride to the beautiful Six Senses Laamu.
The Villa: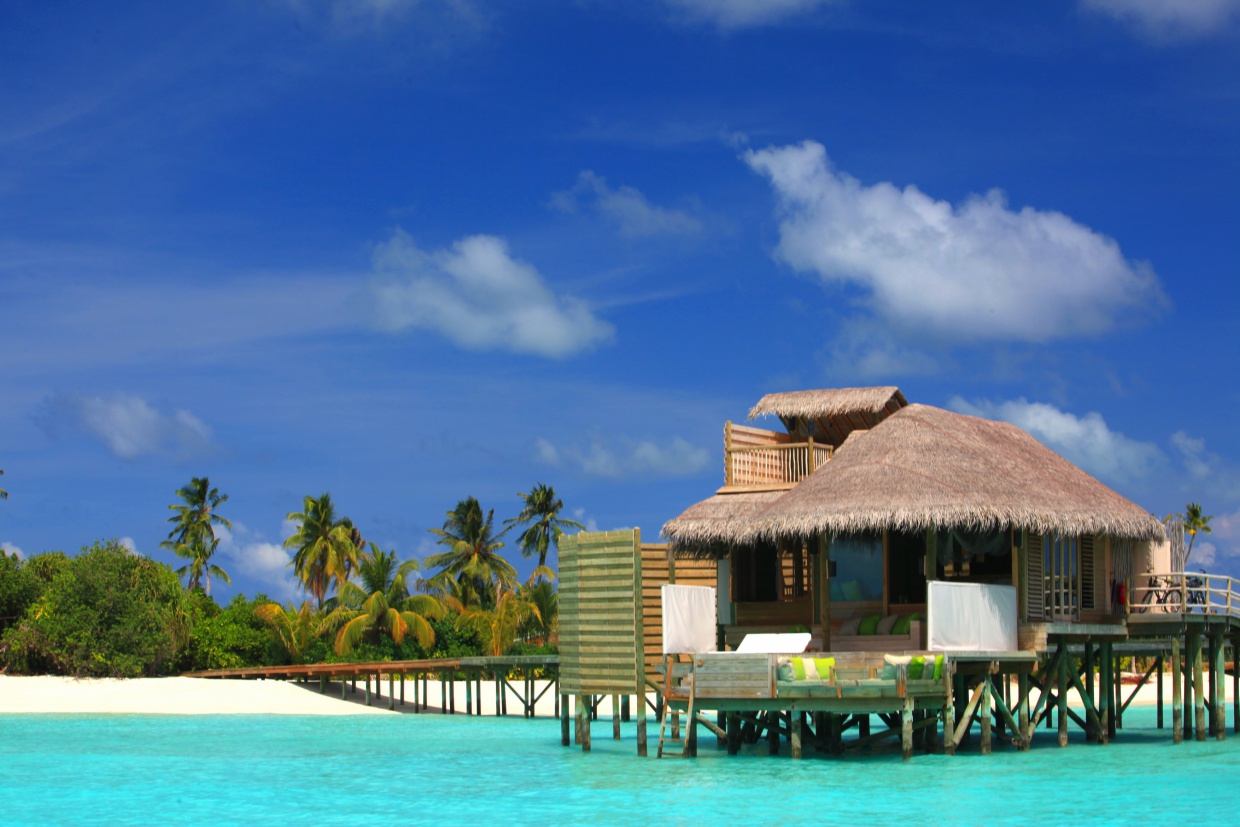 Upon arrival, we were greeted by our GEM which is your full-service butler who will help you with anything you need during your stay. Upon checking in we were welcome to a beautiful overwater bungalow. The rooms are built and decorated to fit the signature Six Senses style to connect you to nature and bring you back to the "basics" without having to compromise in luxury or comfort. The room is filled with natural materials and the attention to detail is impeccable. From the wooden handles, the hand-powered curtains to the refillable toiletries and the absence of plastic, the Six Senses philosophy is present in every corner of the room – and the property for that matter.
And of course, in typical Six Senses style, the bathrooms always have some type of "bringing the outdoors in element" so the shower and bathtub are outdoor and though the toilet room is indoors, you have the glass floor feature.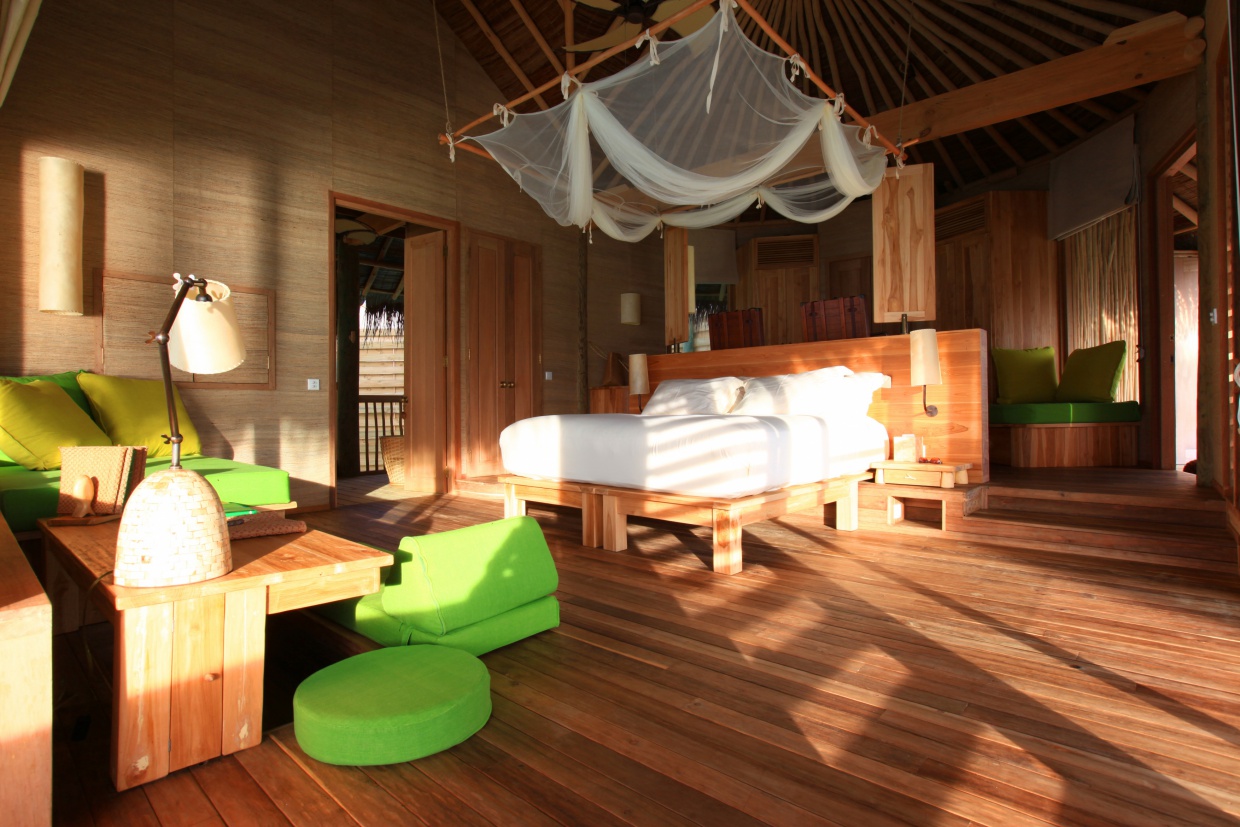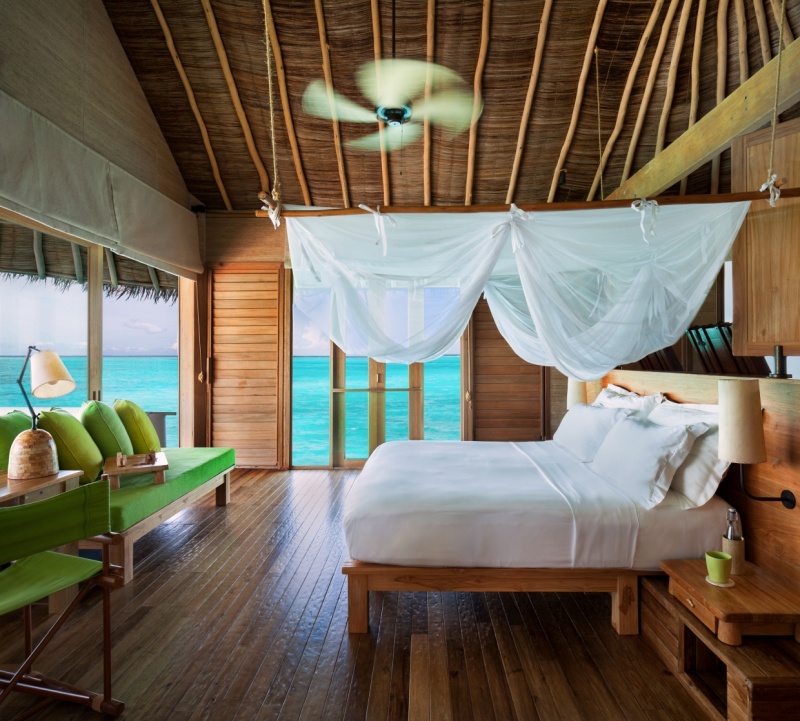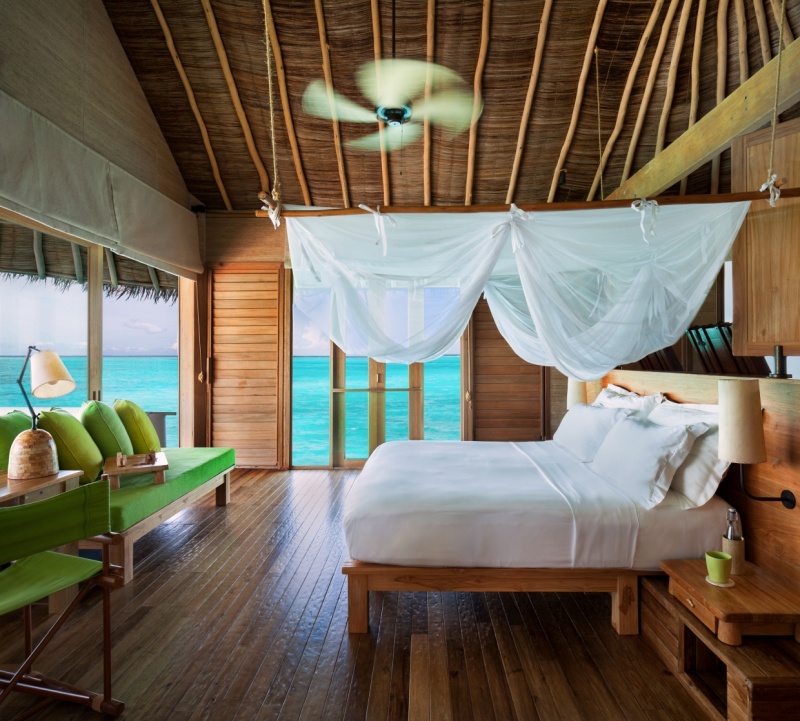 The outdoor area of our bungalow had a beautiful breakfast area, a covered sitting area, and sun beds. Some of the rooms have beautiful infinity pools with glass features but unfortunately, most of them were under renovation during our stay.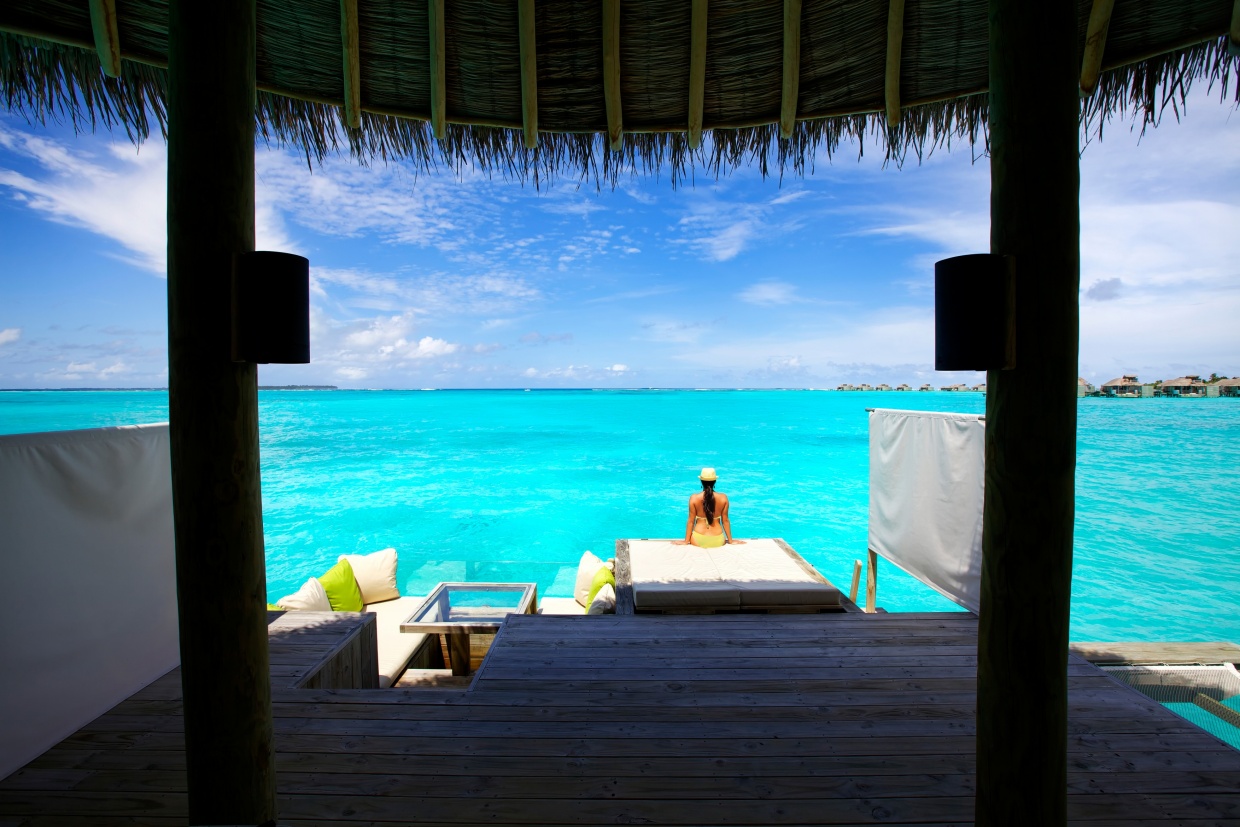 Pool, Beach & Amenities: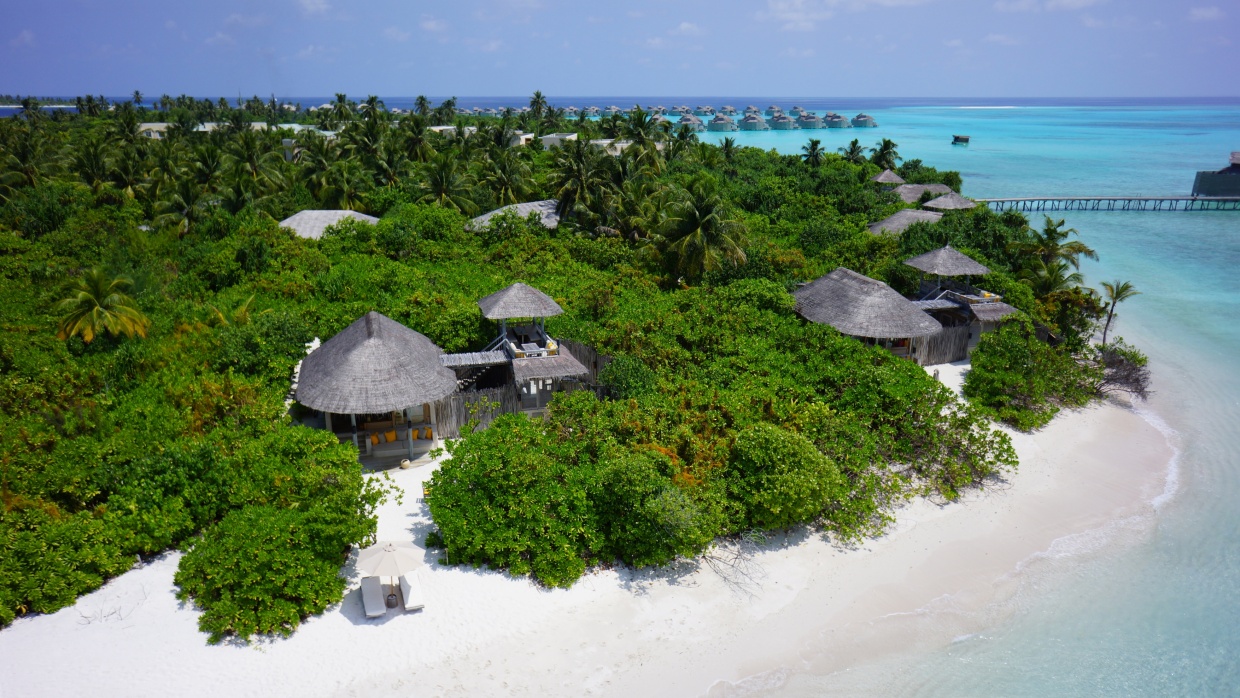 One of the things that stood out for us in the resort, is that most of the amenities are close together making it very easy to commute and get by. Some islands have their amenities spread out too much so it makes the commute unpleasant or lengthy. Here in Six Senses Laamu, almost all of the restaurants in the property, bars, reception, dive center, and library are all in the main over water jetty and the other side you have the Spa, Gym, LEAF restaurant, kids club and pool all right next to each other as well. This really does make commuting so much easier especially when you have to drop off and pick up your little one from the kids club a few times a day.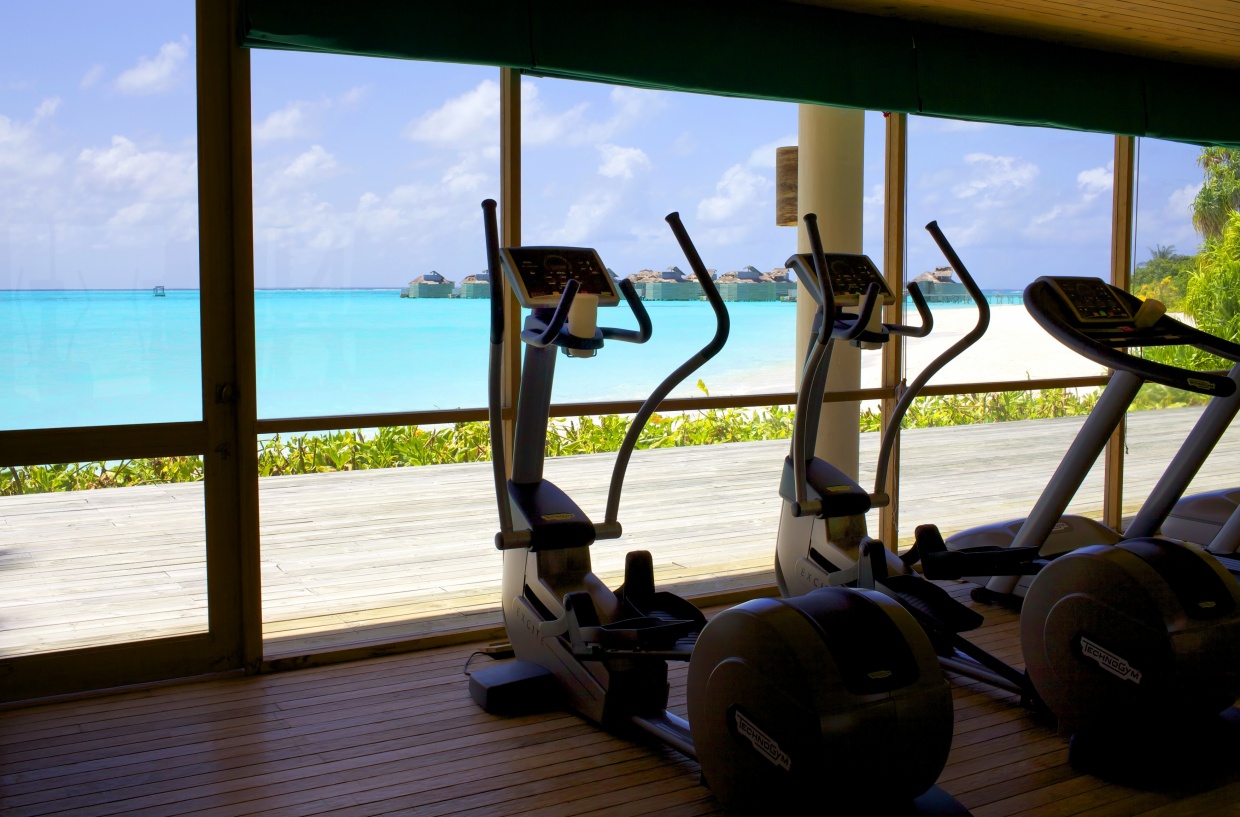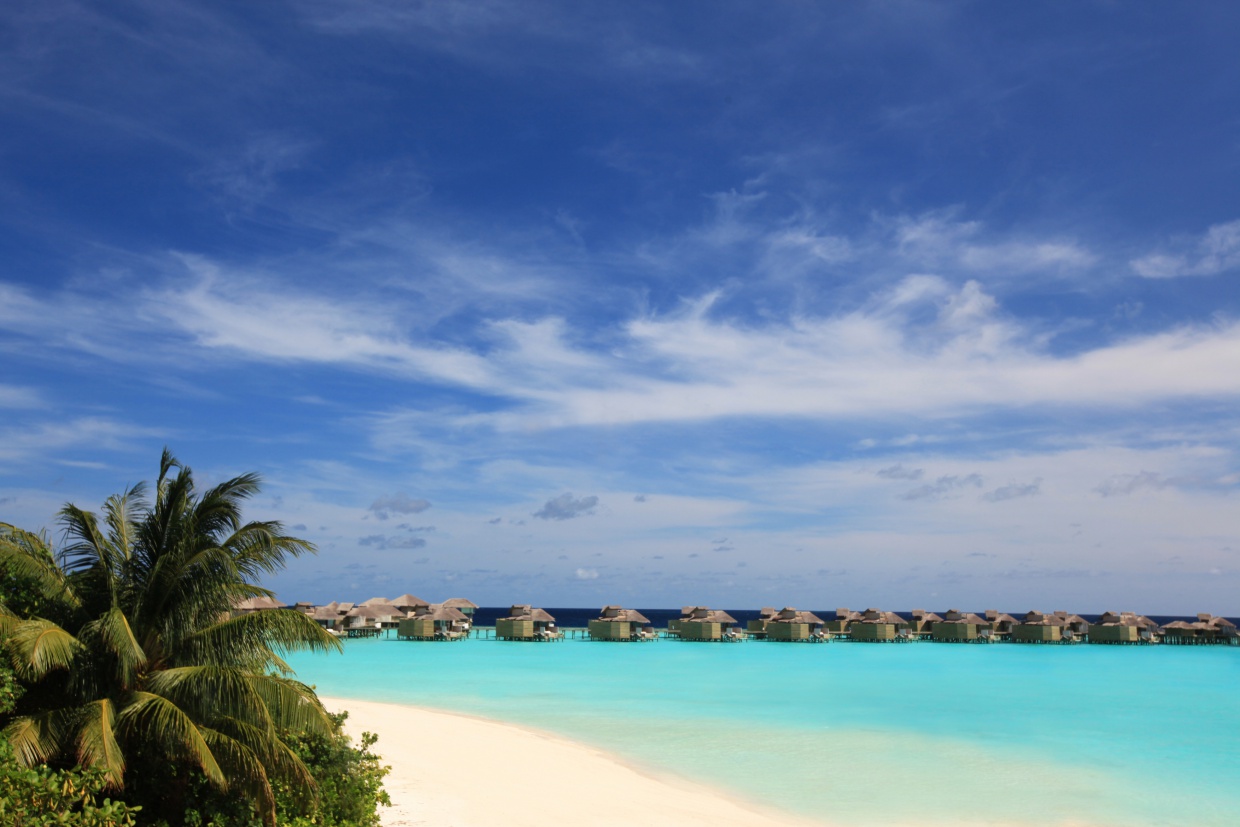 Speaking of which, my little one loved the kids club as they have plenty of outdoor actives to keep the little ones busy. I do wish they would have "movie night" or a  "pajama party" which would allow the parents to attend the nightly moving screenings they have on their beautiful outdoor movie theatre on the beach.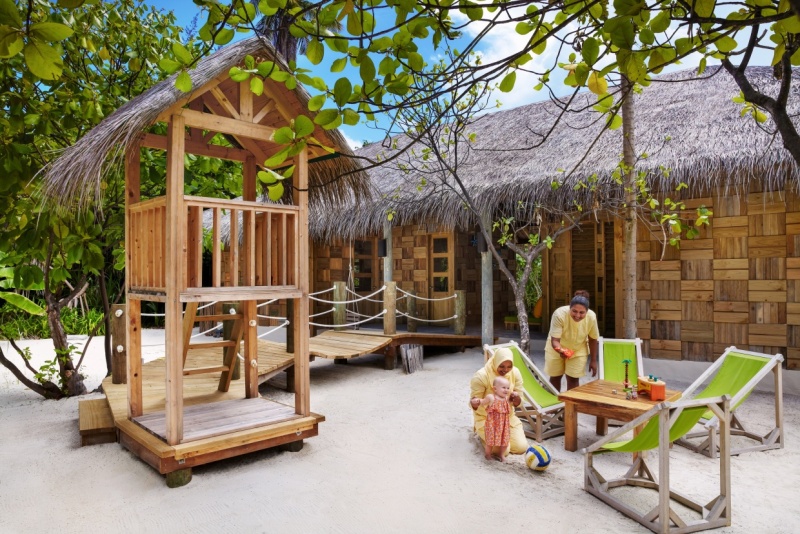 I have to say that I really loved the pool area as the design was beautiful, modern yet at the same time in harmony with the design of the nature around it. But my absolute most favorite place in the property was the Chill Bar. I can not recommend this place enough for Sunset. Make sure to be there every day, grab one of the 'hammocks" or comfy beds which have the best view, and order their Kombucha drink (Yes, they have Kombucha and its amazing!!) – Trust me, you'll thank me later. The music, vibe, breeze, view, atmosphere – is just so amazing in this place. I don't remember when was the last time I felt so relaxed and at ease.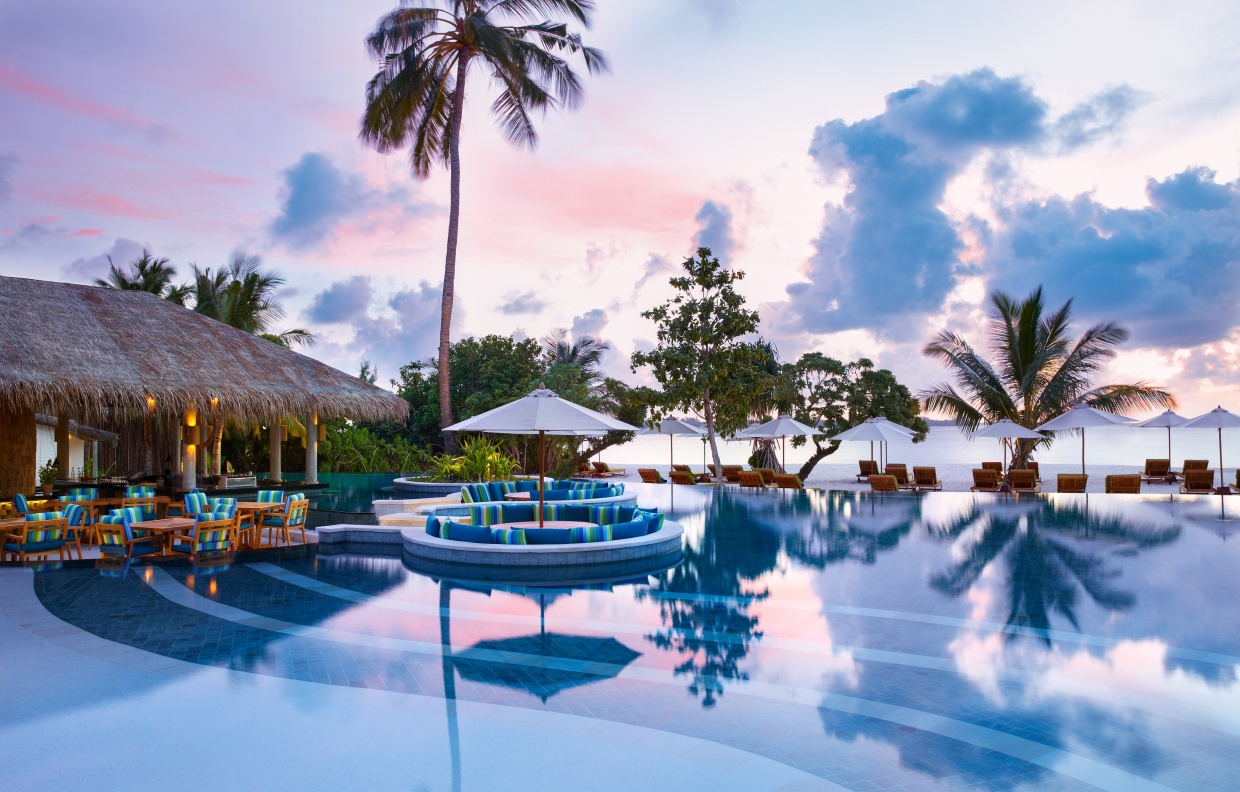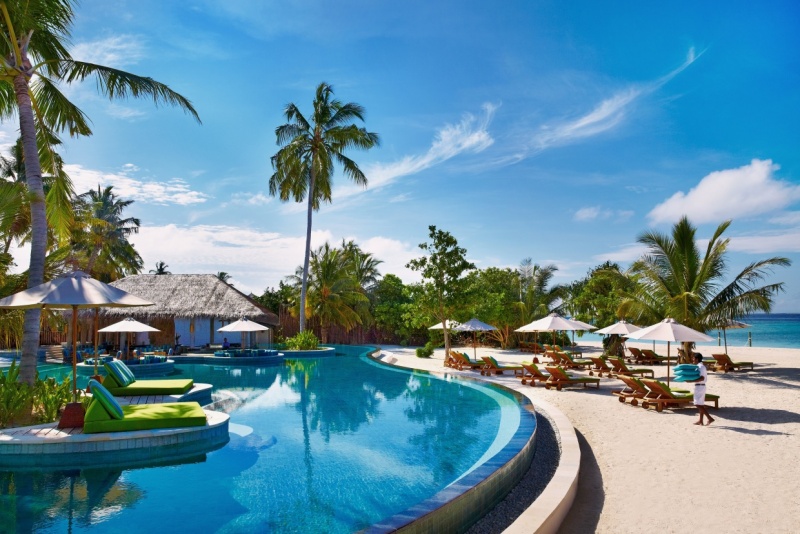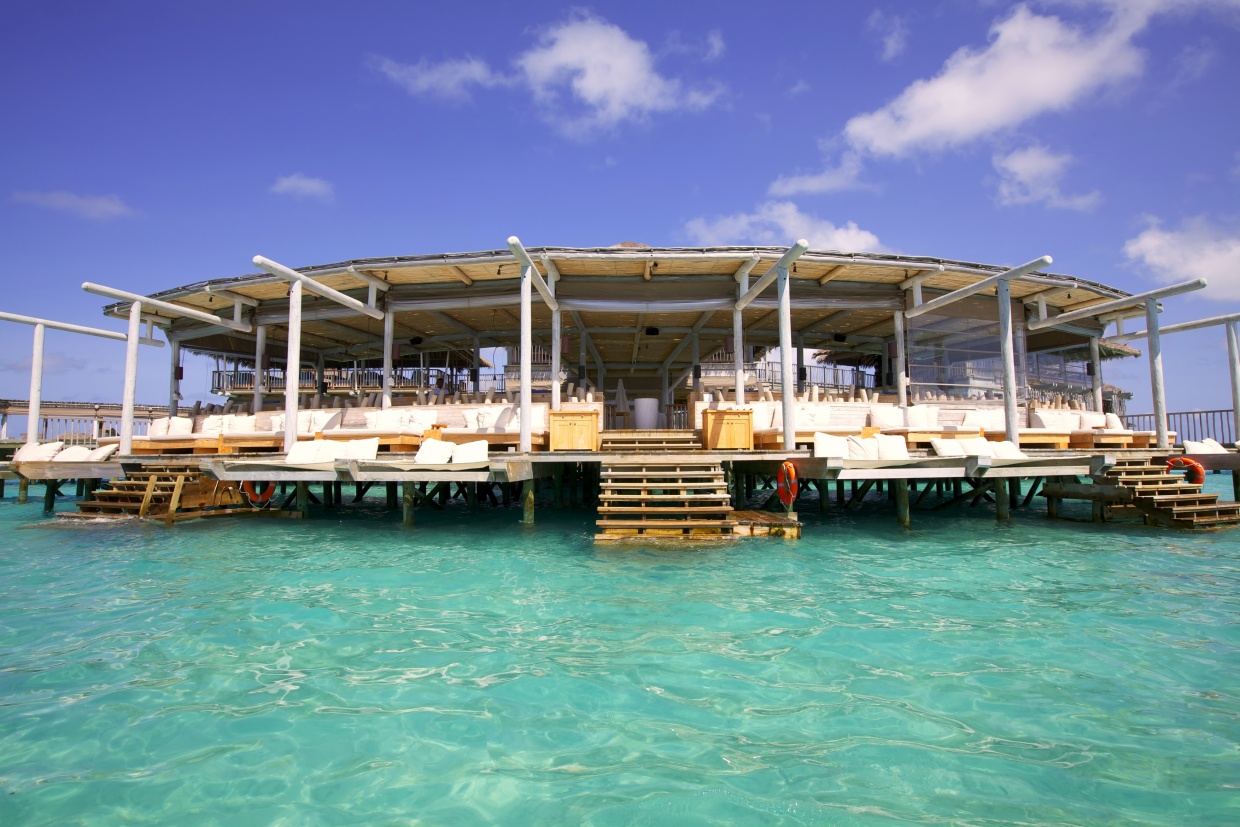 During your stay also do make sure you check out their spa and get a massage. The spa design is just gorgeous ! The treatment rooms are shaped like birds nest and are all open air (but close enough that it does not get too windy or cold). We had an amazing treatment in one of their Ocean View Rooms followed by a delicious ginger tea in the relaxation area. Once you leave the Spa, make sure to head out to the Ice & Chocolate Studio and enjoy one of their 40+ different flavors of ice cream and sorbet! Actually, scratch that, make sure to go there every day during your stay not just after spa! The ice cream is complementary to all of the guests and is open until late at night so it makes for the perfect stop for dessert. And right next door is the chocolate room and though it is not complimentary, it is absolutely worth it. One of the best chocolates I have ever had in my life!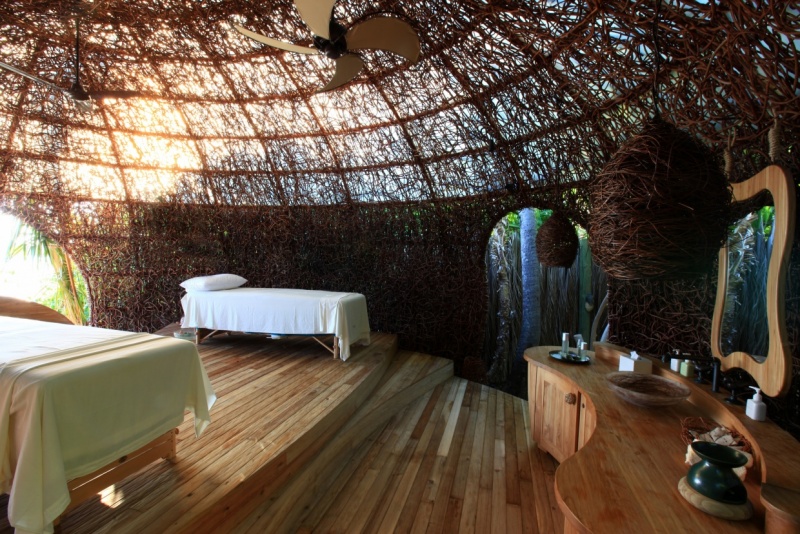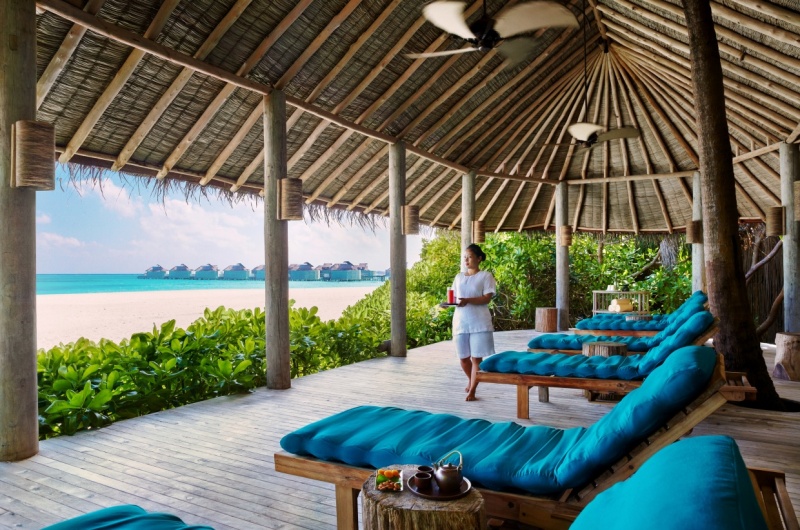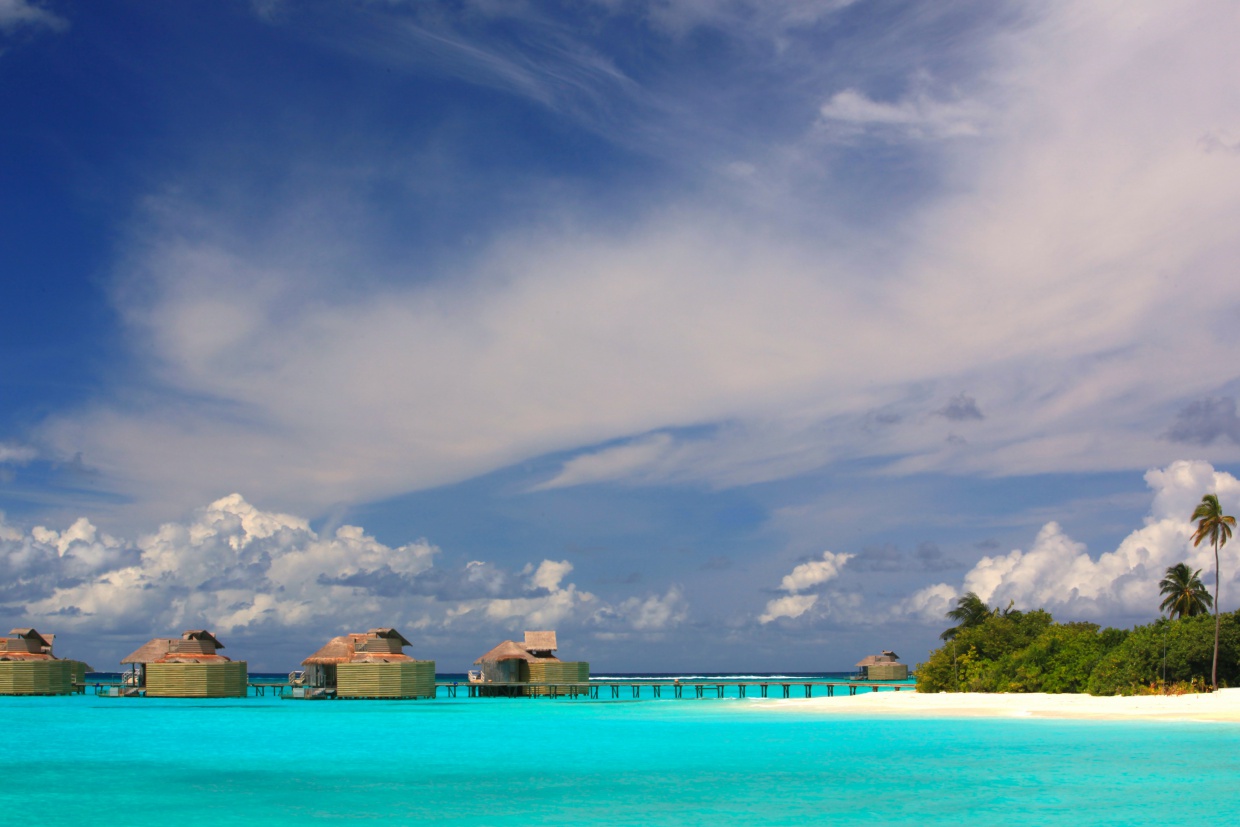 Dining:
Having visited quite a few Six Senses properties before, I had high exceptions for Six Senses Laamu as we know that Six Senses always offers high-quality food. With four different restaurants, I have to say it did not disappoint. The quality of the food was amazing and the staff was just phenomenal. They went out of their way to accommodate us as vegans and every staff member on the island new we where vegan so we didn't have to keep repeating ourselves. They had already made all the necessary arrangements for us. The staff is so attentive to such extent that everyone was referring to us by our names, even staff members that we had never met before and even to my little one!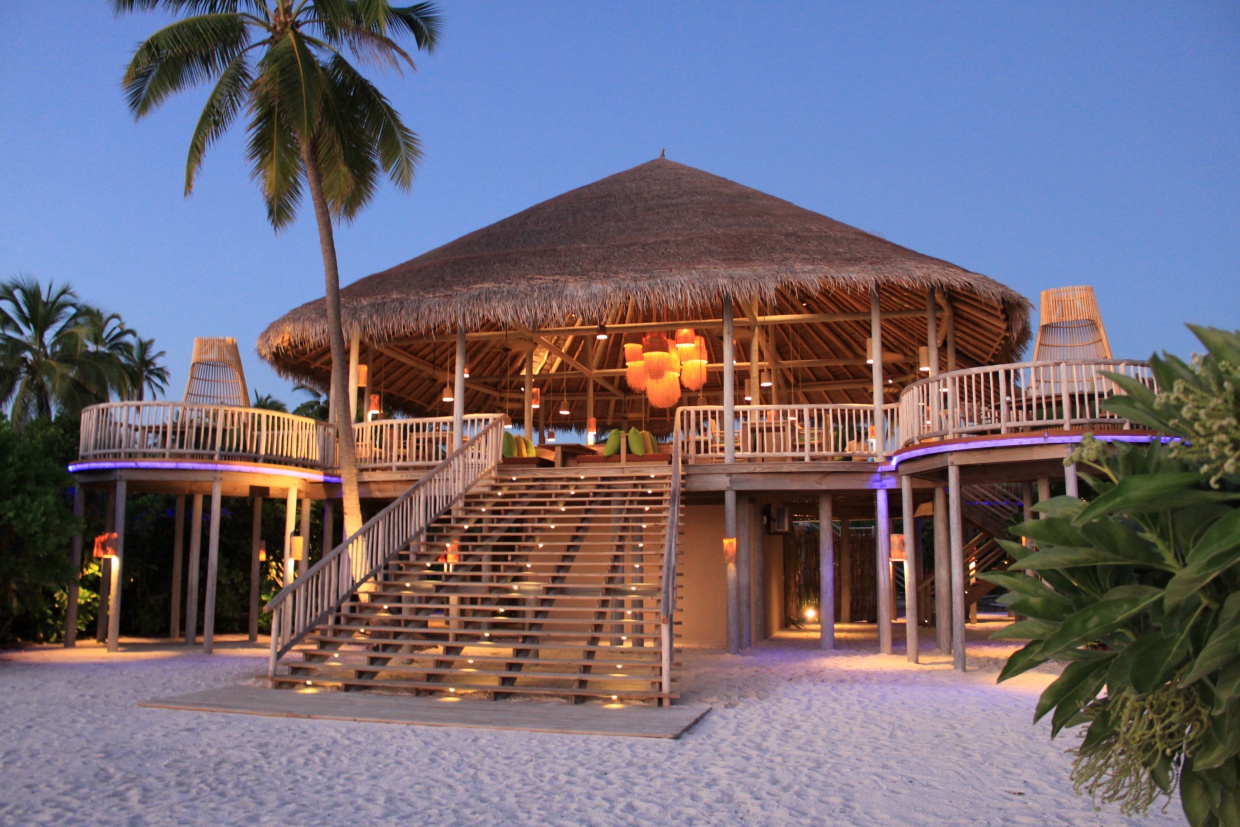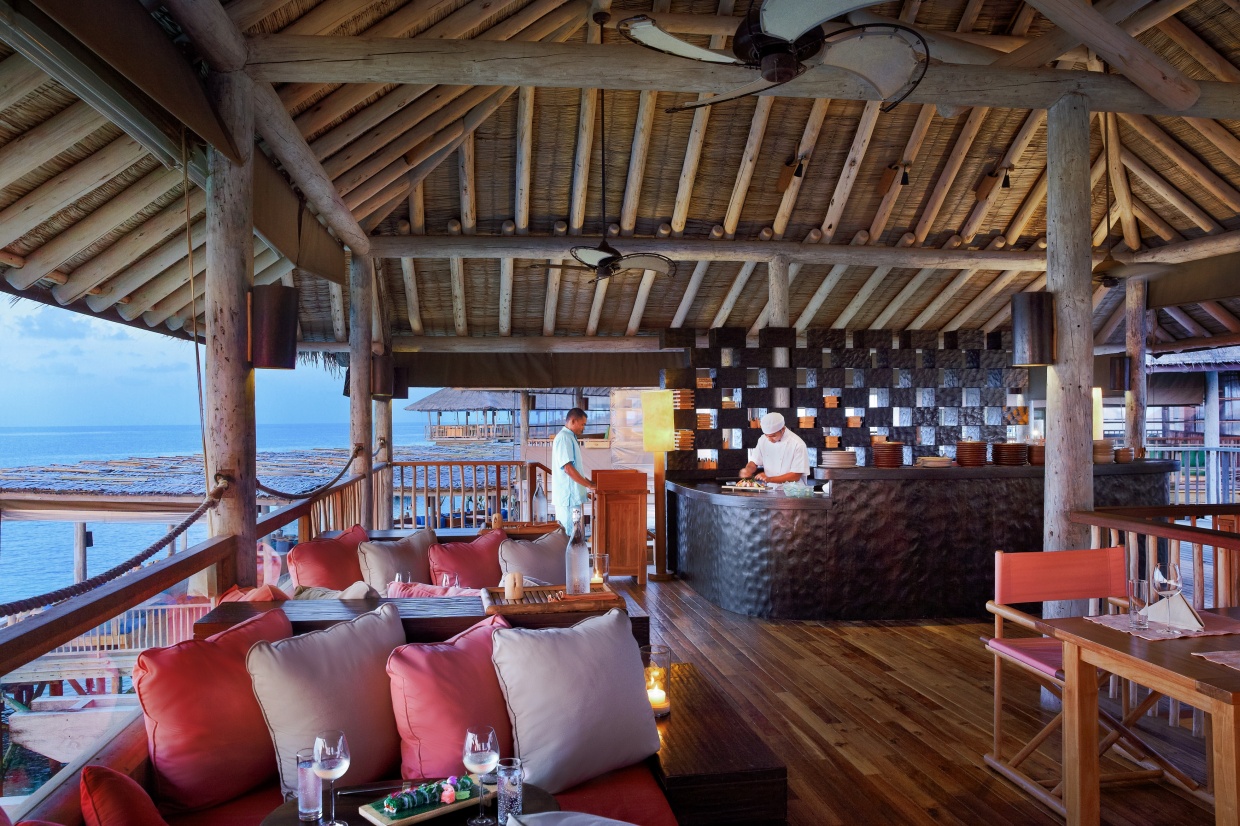 One of my favorite Breakfast selections in the Maldives with a complete selection including an Indian/Maldivian section, Sushi Bar, Waffle/Pancake bar, Cheese Rooms and they even offer homemade Almond and Coconut milk!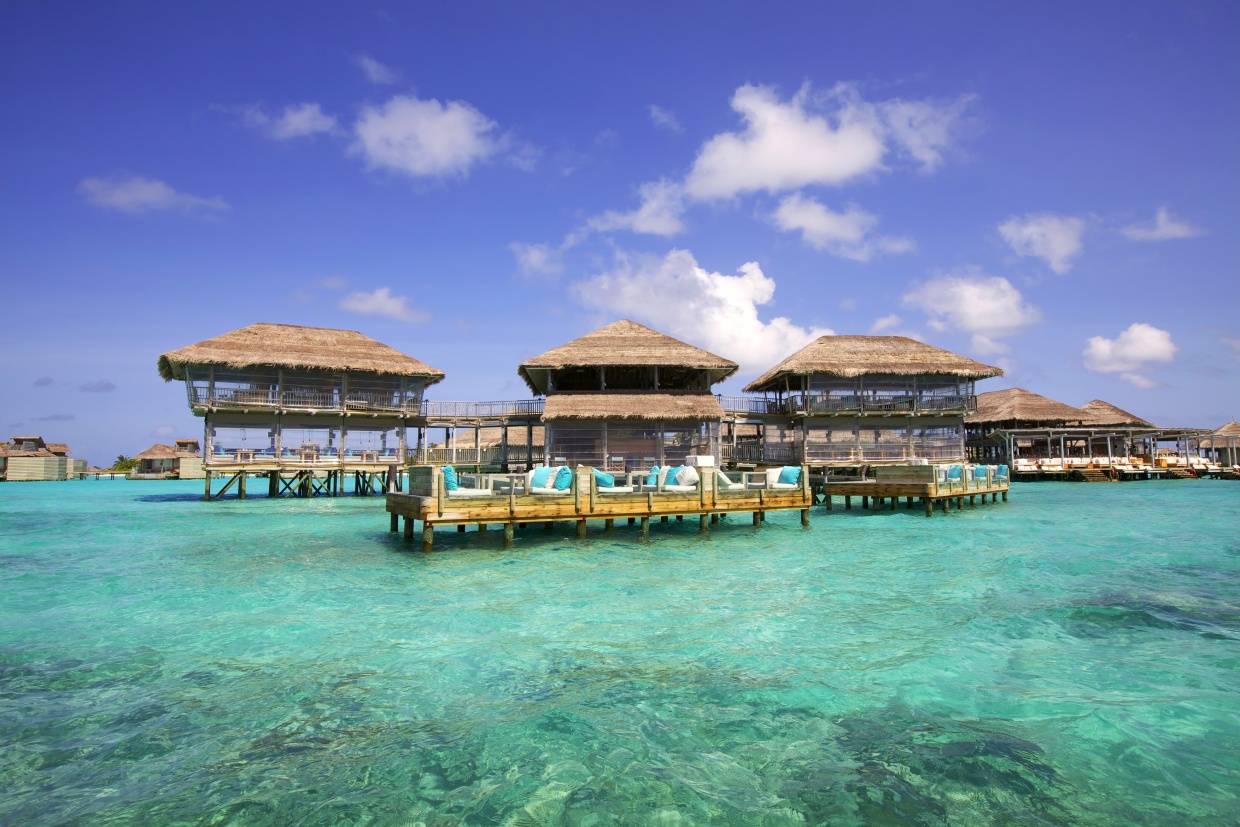 Disclaimer: Though this post is in partnership with Six Senses Laamu, as always, all opinions are my own.