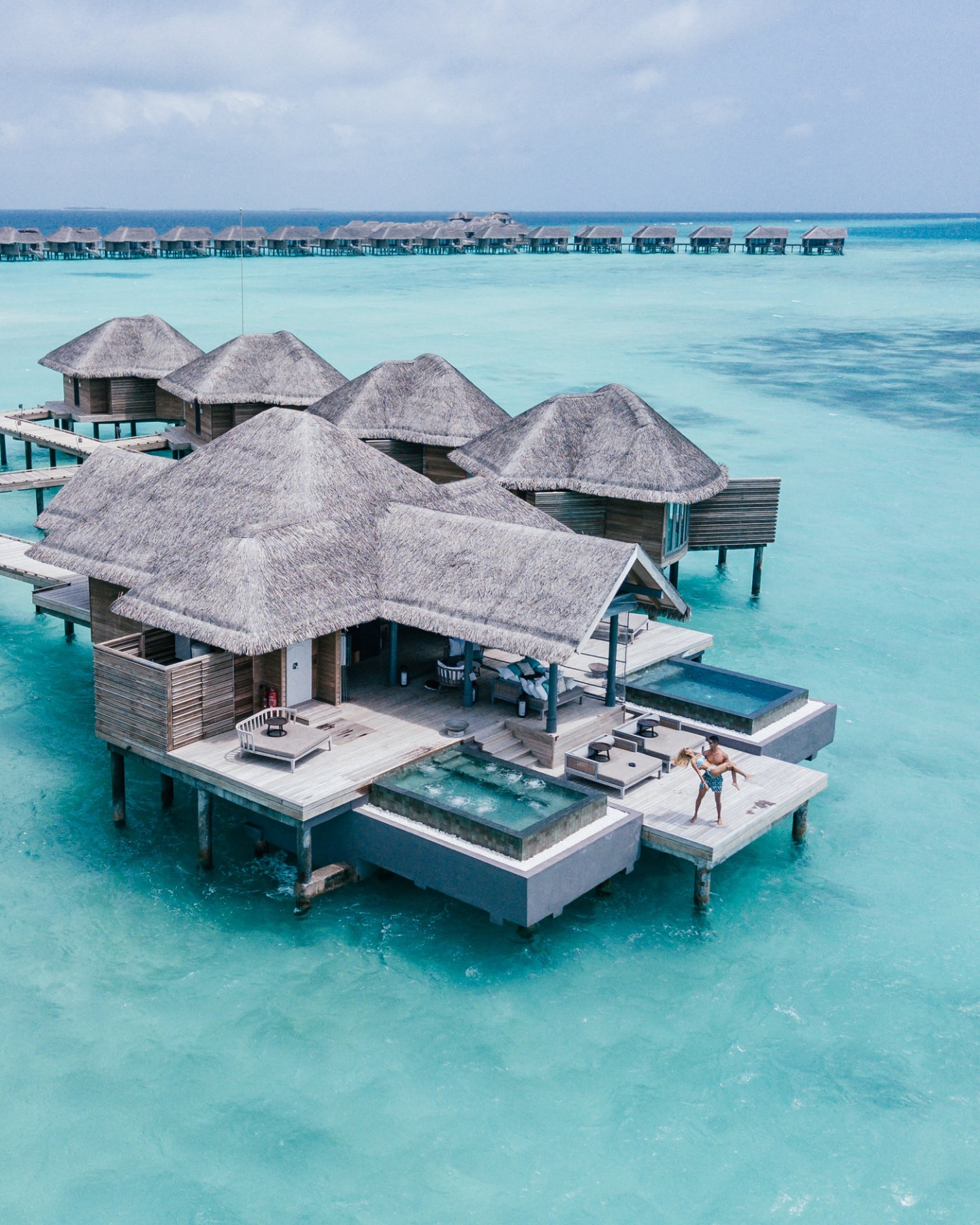 Vakkaru Maldives: Timeless Luxury & Maldivian Style in Idyllic Island Getaway
Opened less than 6 months ago, the brand new Vakkaru Maldives is a top tier property offering luxury with a blend of Maldivian style.
What You Need To Know About Maldives:
Unlike many other places on the planet and one of the things that makes the Maldives extraordinary unique is that each hotel is located on a private island of itself. In order to understand this concept, we need to realize that this island country is composed of a chain of 26 coral atolls each of which is made up of hundreds of different islands all dispersed through roughly 90,000 square kilometers making it one of the world 's most dispersed countries! These hundreds of islands are miniature islands, most of which are inhabited and left untouched. For this reason, each island can only "host" one hotel and also one of the reasons why most hotels have water bungalows. This is why planning a trip to the Maldives is extremely different than planning a trip to most other tropical destinations, and why it's crucial for you to do lots of research to choose the right hotel since you will be spending all of your time there.  This means you will sleep, eat and do all of your actives in the hotel. In the Maldives, you can not simply leave the island and go somewhere for lunch or explore a different beach (Unless you are staying in the capital, Male ). This means that essentially the hotel that you choose to stay in will define your whole Maldives experience.
Location & How to Get To Vakkaru Maldives: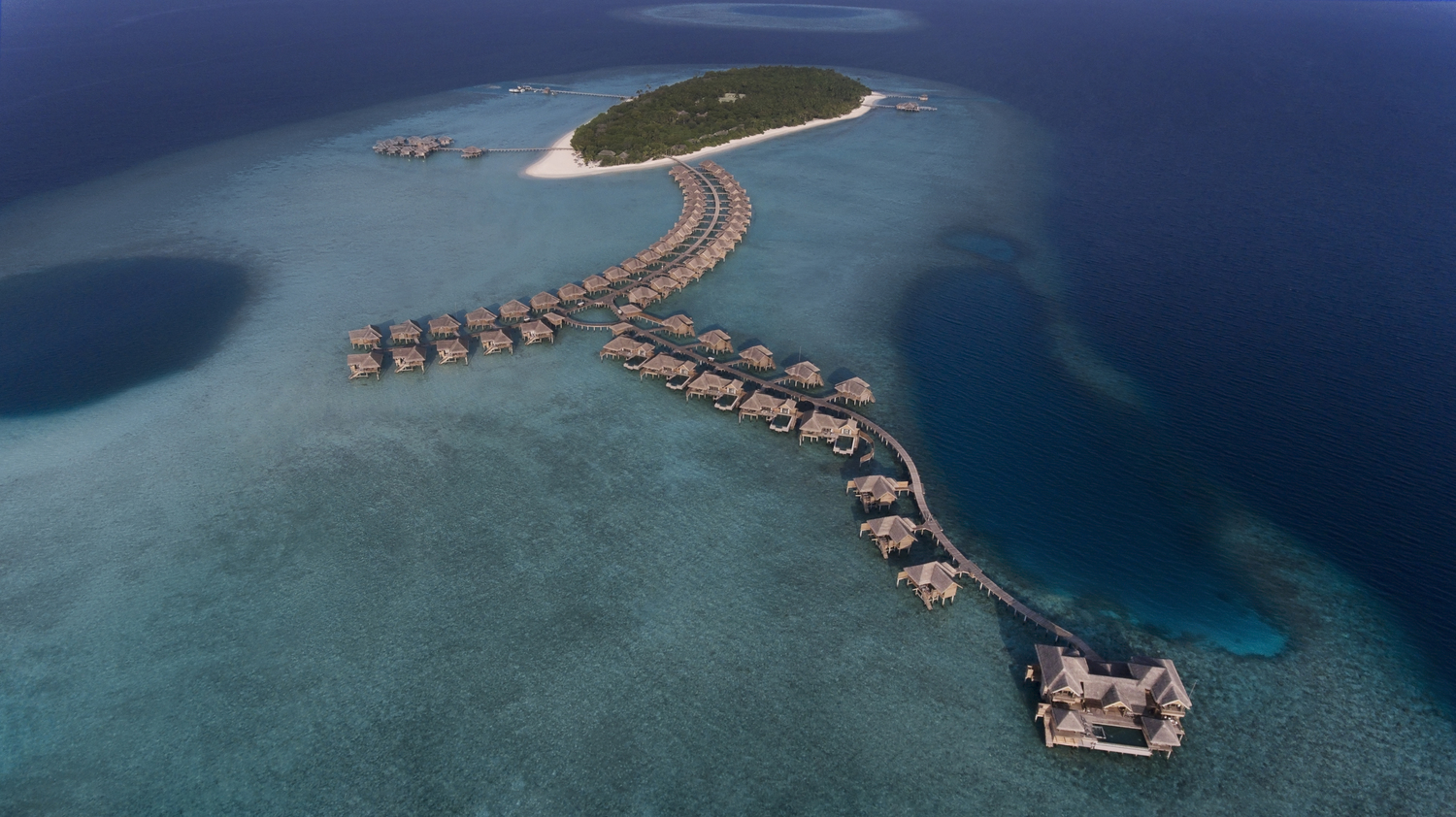 Located on the UNESCO Biosphere Reserve of Baa Atoll, Vakkaru Maldives offers an idyllic island getaway at just a 30 min seaplane ride away from Male Airport. Once you arrive, one of the Vakkaru Maldives staff members will be waiting for you with a sign and escort you to check in for your seaplane flight and drop you off in their exclusive lounge. The Vakkaru Maldives lounge is definitely one of my favorite lounges in Male Airport, as the design is very elegant, clean and contemporary without being too modern or cold. Right from the lounge, you will start experiencing the great service and the whole feel of the property.
Due to bad weather and strong currents, our seaplane had to land in the island closest to Vakkaru Maldives, where the Vakkaru boat took us on a very bumpy 20 min bumpy ride to the resort. As soon as we stepped out of the boat, we knew it was worth every single bump.
The Villa: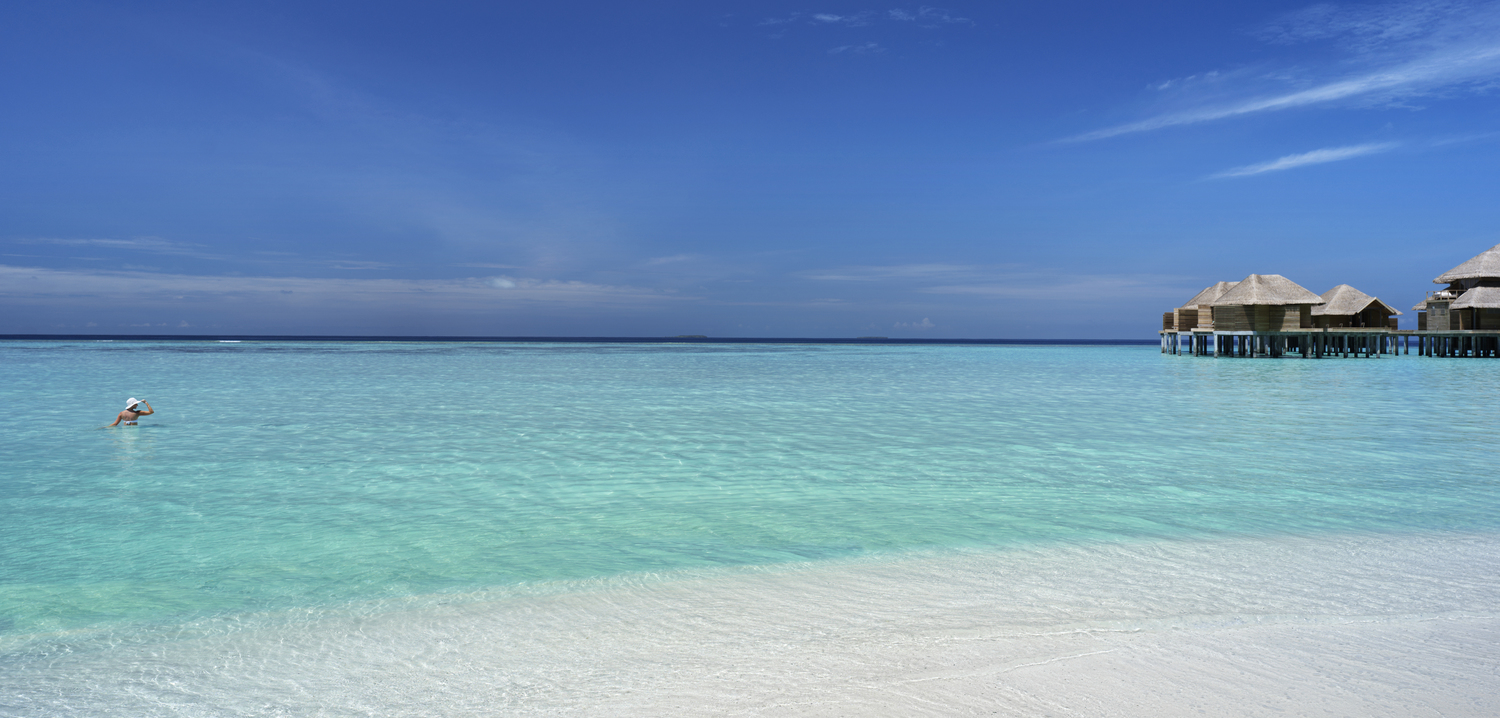 Our villa, the Overwater Pool Suite, is by far one of the most stunning and spectacular overwater bungalows we have stayed in. At over 3,000 square feet the villa is incredibly spacious with a separate living area with office table, second bathroom and space for a little kids bed followed by the master bedroom, his and her closets, indoor and outdoor shower, beautiful freestanding bathtub overlooking the pool and the lagoon, ocean view from all the rooms and complete with a 50m2 private pool (its massive!).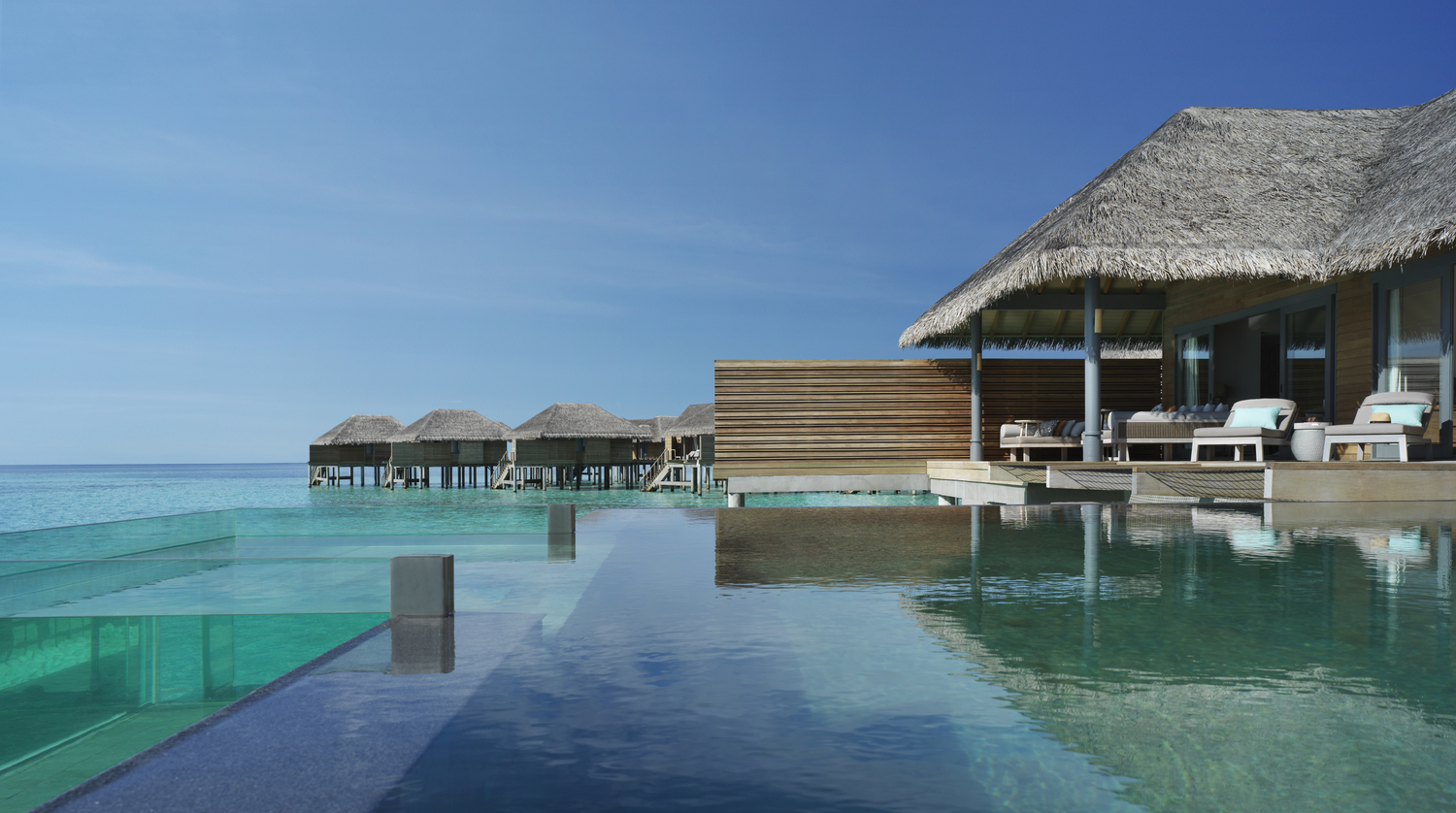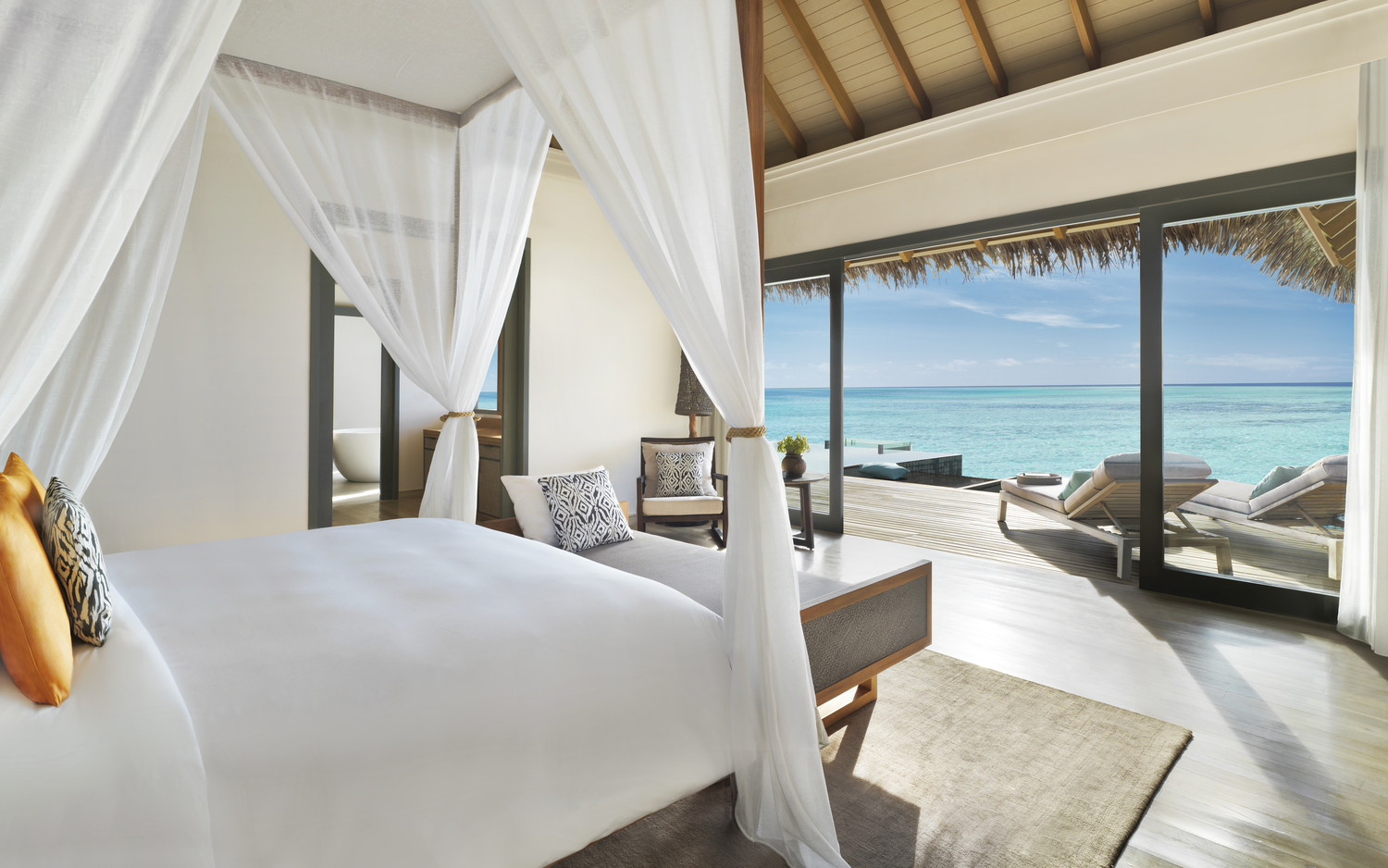 Speaking of which, the edge of the pool has a glass feature that is just stunning! And that's not all, the freestanding tub overlooks the pool (and you can open the doors to blend the outdoor and inside areas).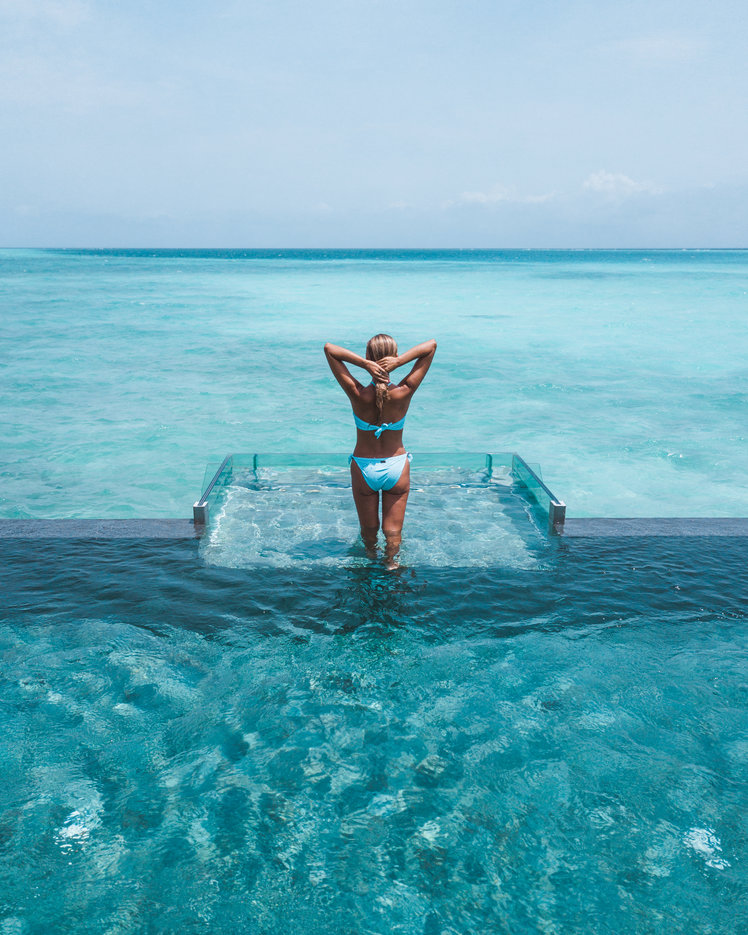 The attention to detail in the design of the rooms is fabulous and includes an iPad which controls everything in the room from opening the curtains, dimming the lights, opening the front door and even seeing all restaurants and spa menus.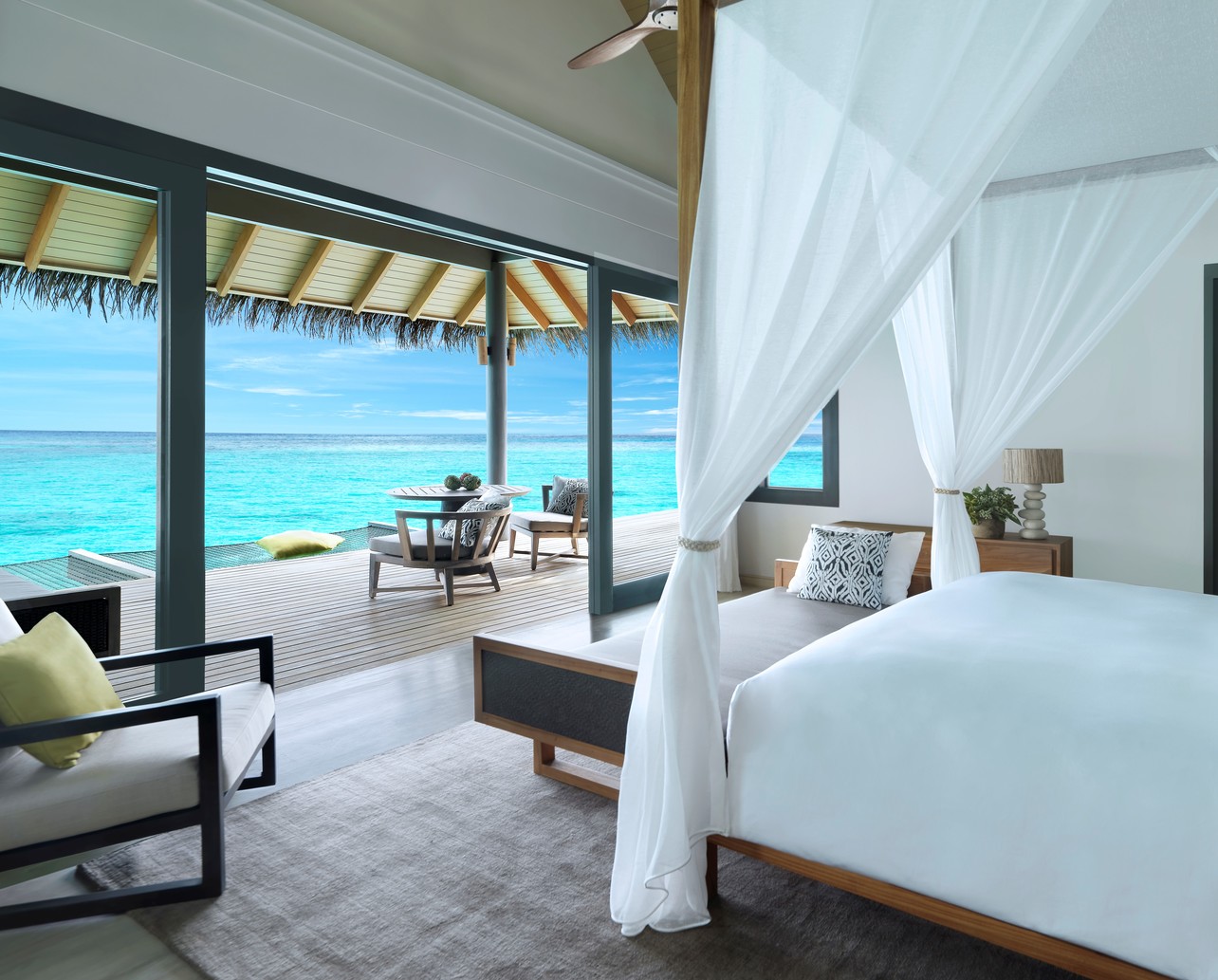 Pool, Beach & Amenities: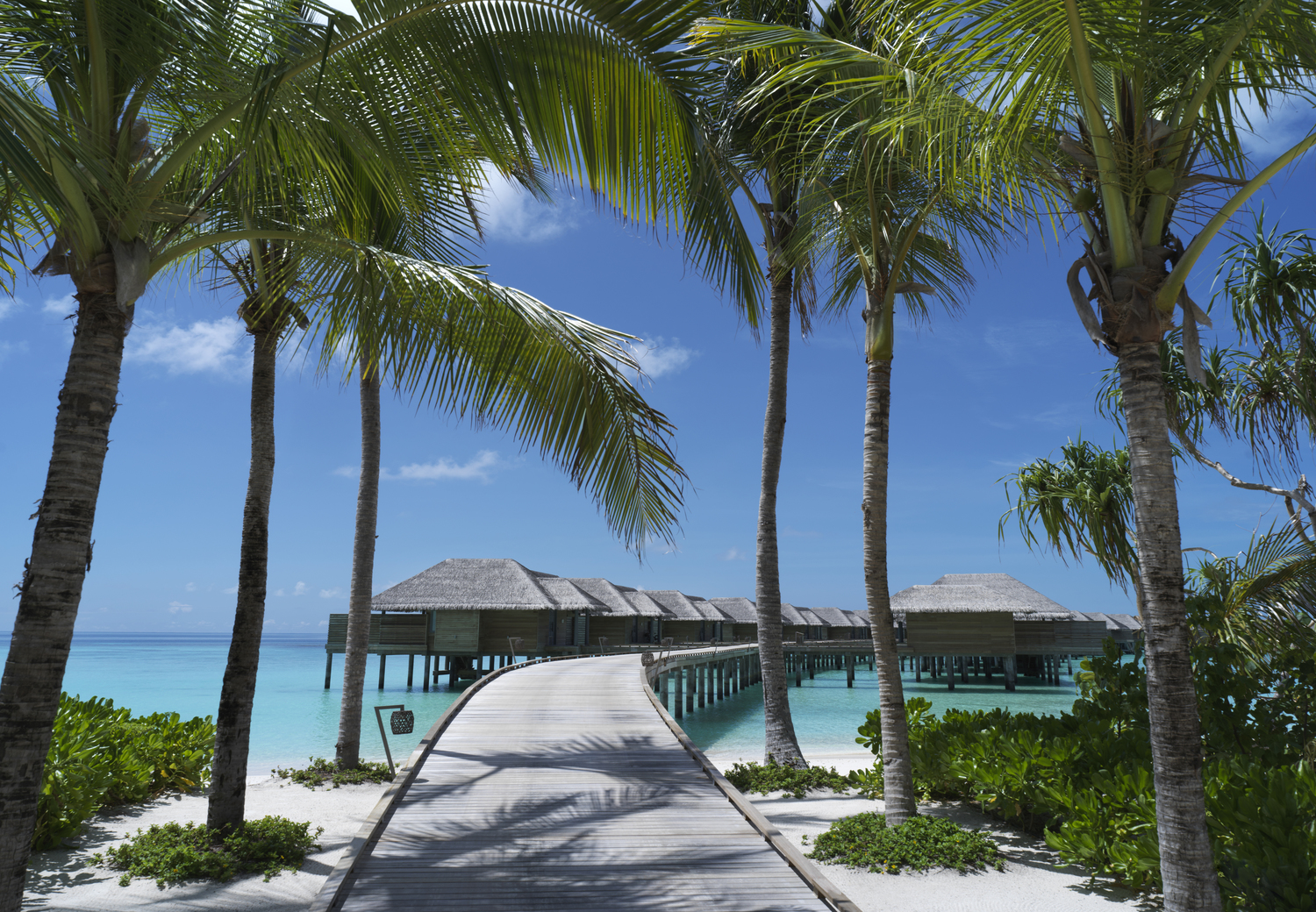 Since only a selection of the overwater bungalows and beach villas have a private pool, there is a beautiful main pool overlooking the beach in close proximity to most of the resorts amenities such as restaurants, bars, kids club, tennis courts and the overwater jetty where the rest of the amenities are.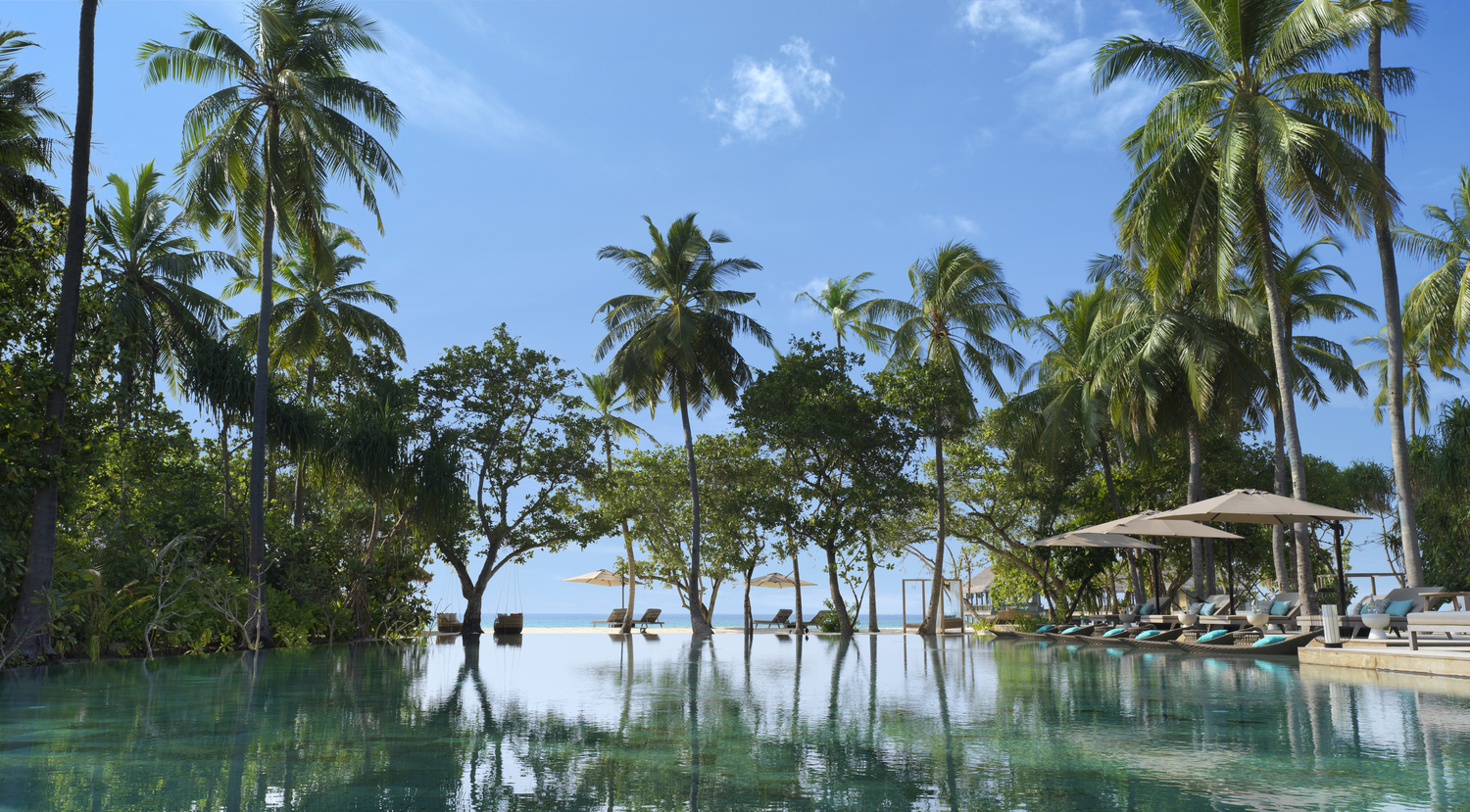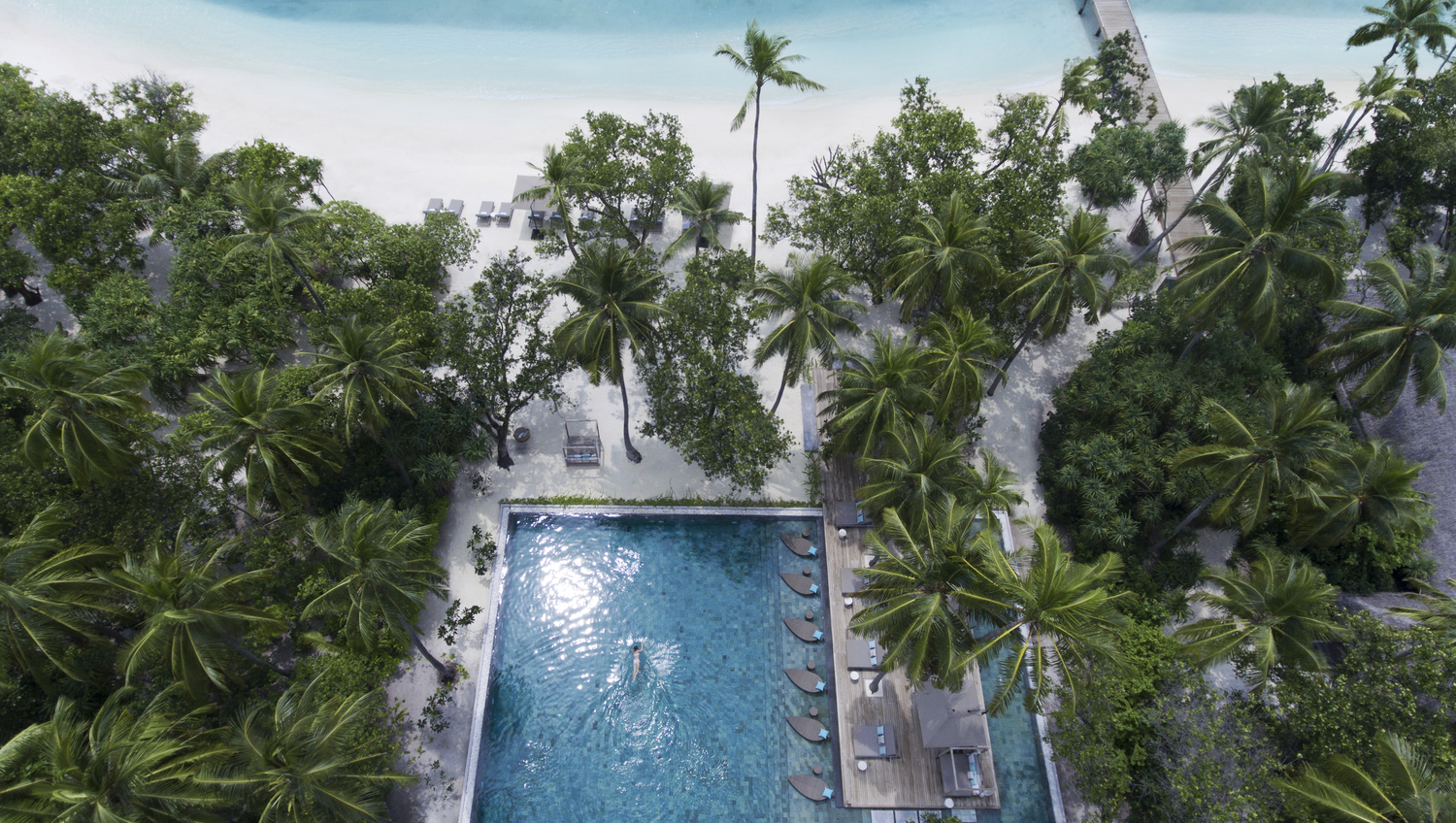 As we pretty much always travel with our little one, we always ensure that the properties have a kids club – here at Vakkaru Maldives its called the Parrot Fish Club and complete with an outdoor playground, game room, and even a pool, my little one loved it and had a great time.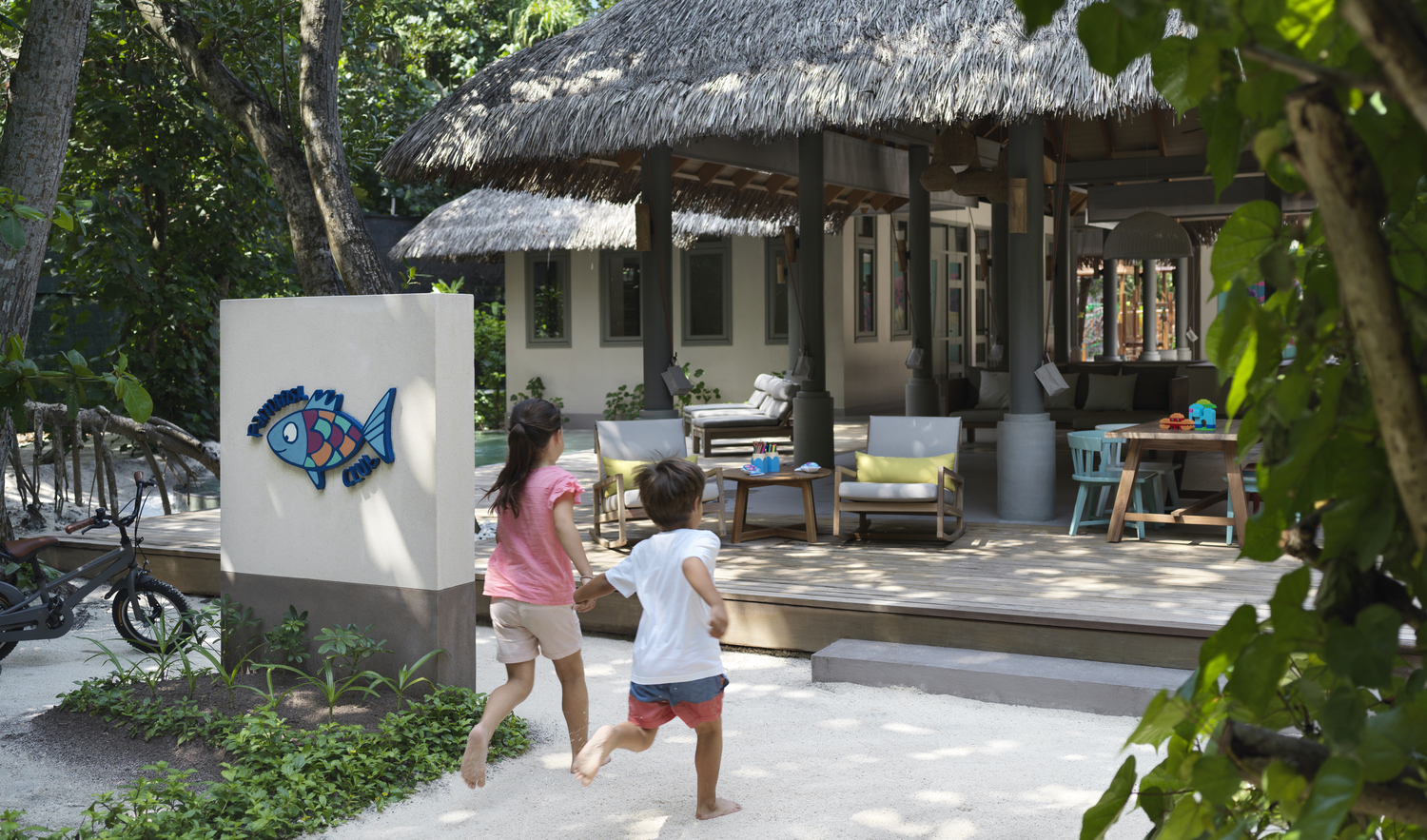 There is a jetty (next to the jetty where the overwater bungalows are) which is exclusively for the "Adult Amenities" as I like to call it. This is where you will find the gym which is on the smaller side but has beautiful views of the lagoon and the property. As well as the spa which is one of my favorite spots on the property. All the treatment rooms have views of the lagoons and once you are done with your treatment you can enjoy the Sauna, Jacuzzi, and pool at the relaxation area (Jacuzzi and pool are shared for both men and women – Saunas are separate). Also on the same jetty, you will find the Hair Salon & Nail Spa. Yes, you heard that correctly they have a designated space as a Hair Salon with an actual professional stylist, Rico, which is at your service whether you want to get a quick blow dry or a haircut. Rico gave my hair a much-needed refresh by blowdrying it and had me ready for dinner in no time, and my husband also got his hair cut and loved it! We changed the meaning of "Spa time" to a total Spa Day getting pampered at Vakkaru Maldives while my little one was having fun at the Kids Club.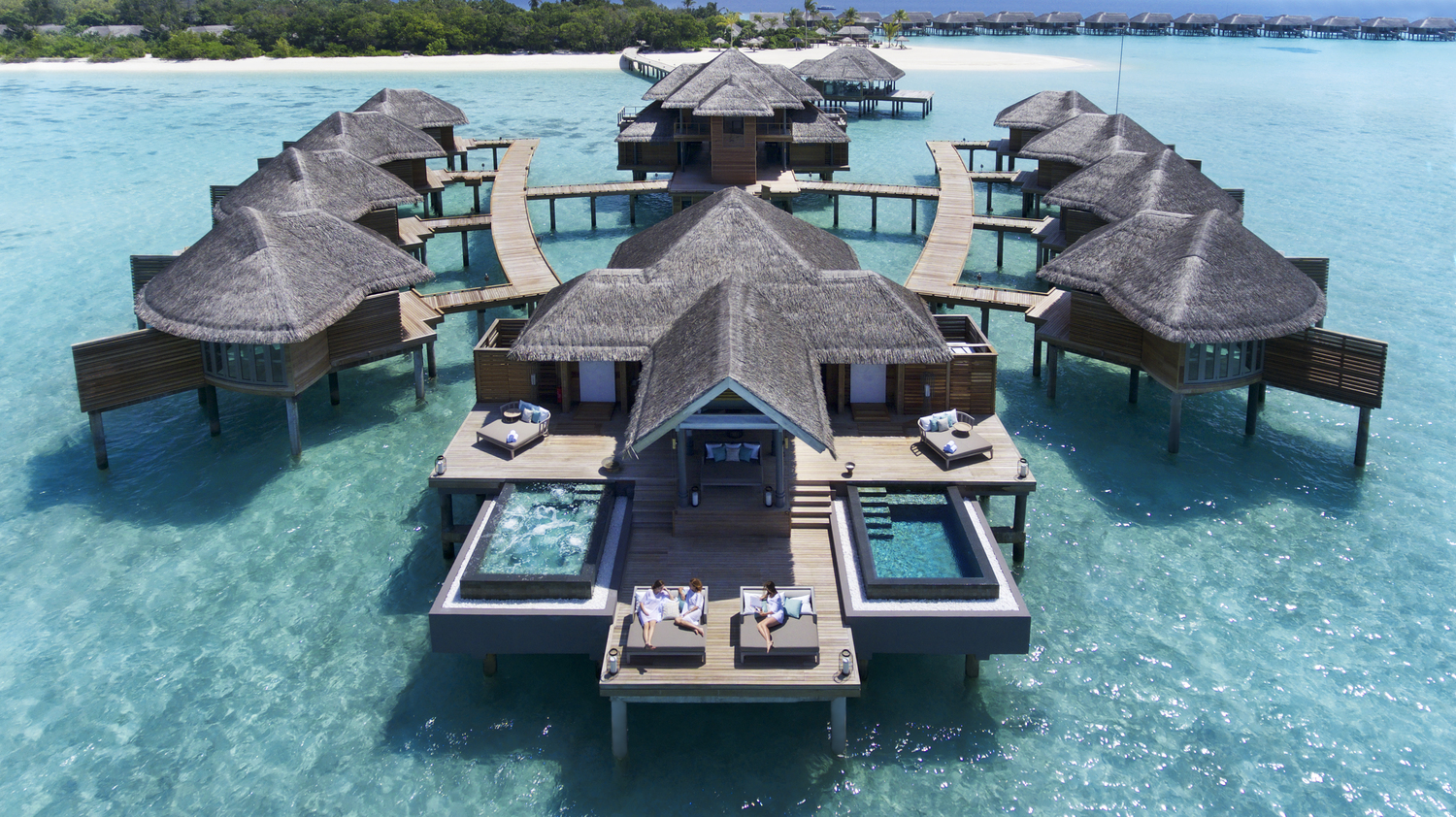 Right next to the Spa Jetty, is my favorite beach on the property. Its the widest stretch of beach on the island and it's always empty and so peaceful. Regardless of what time of the day we passed by, there was never anyone there so I would highly recommend it so you can enjoy it all to yourself.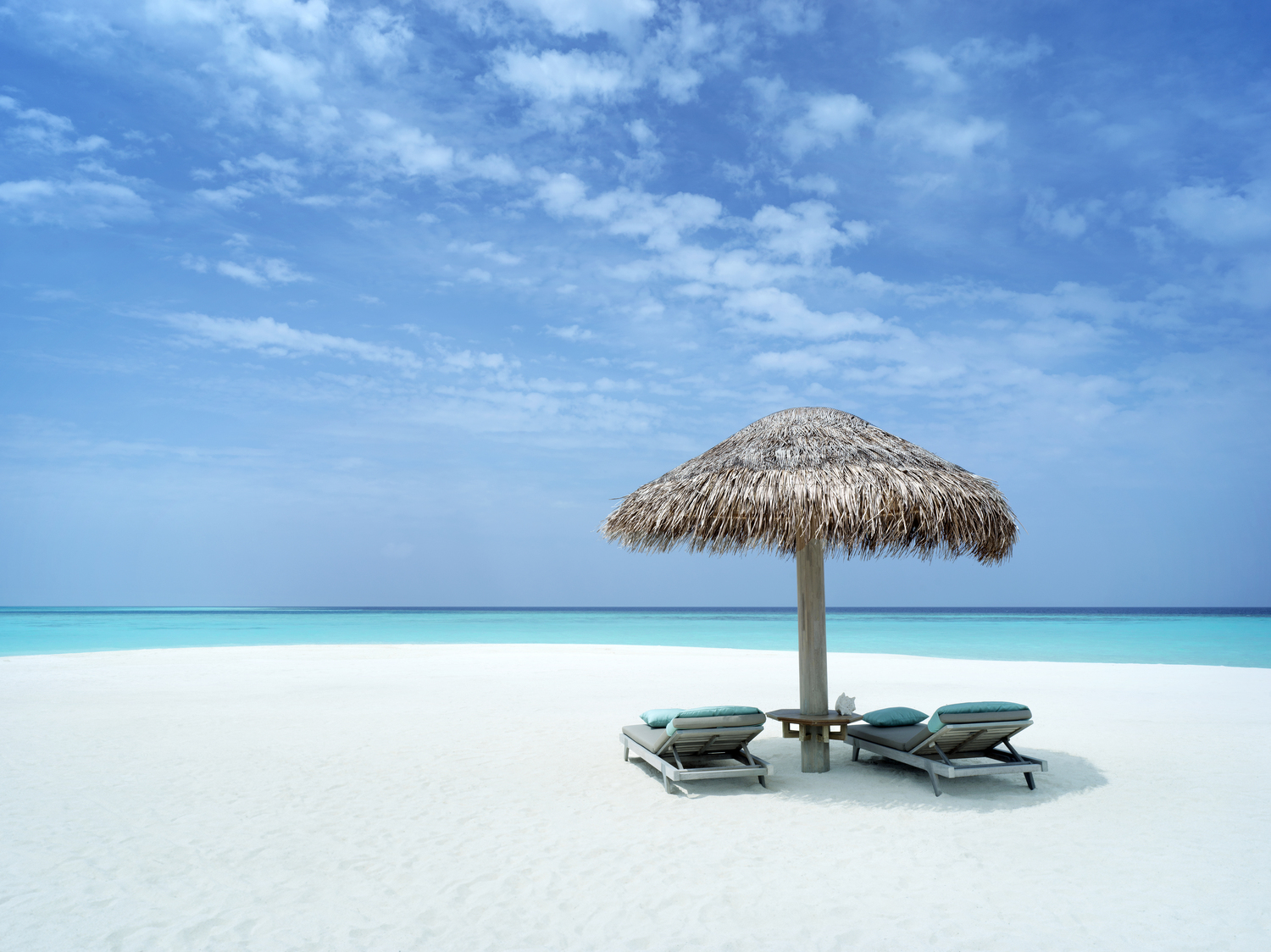 Dining: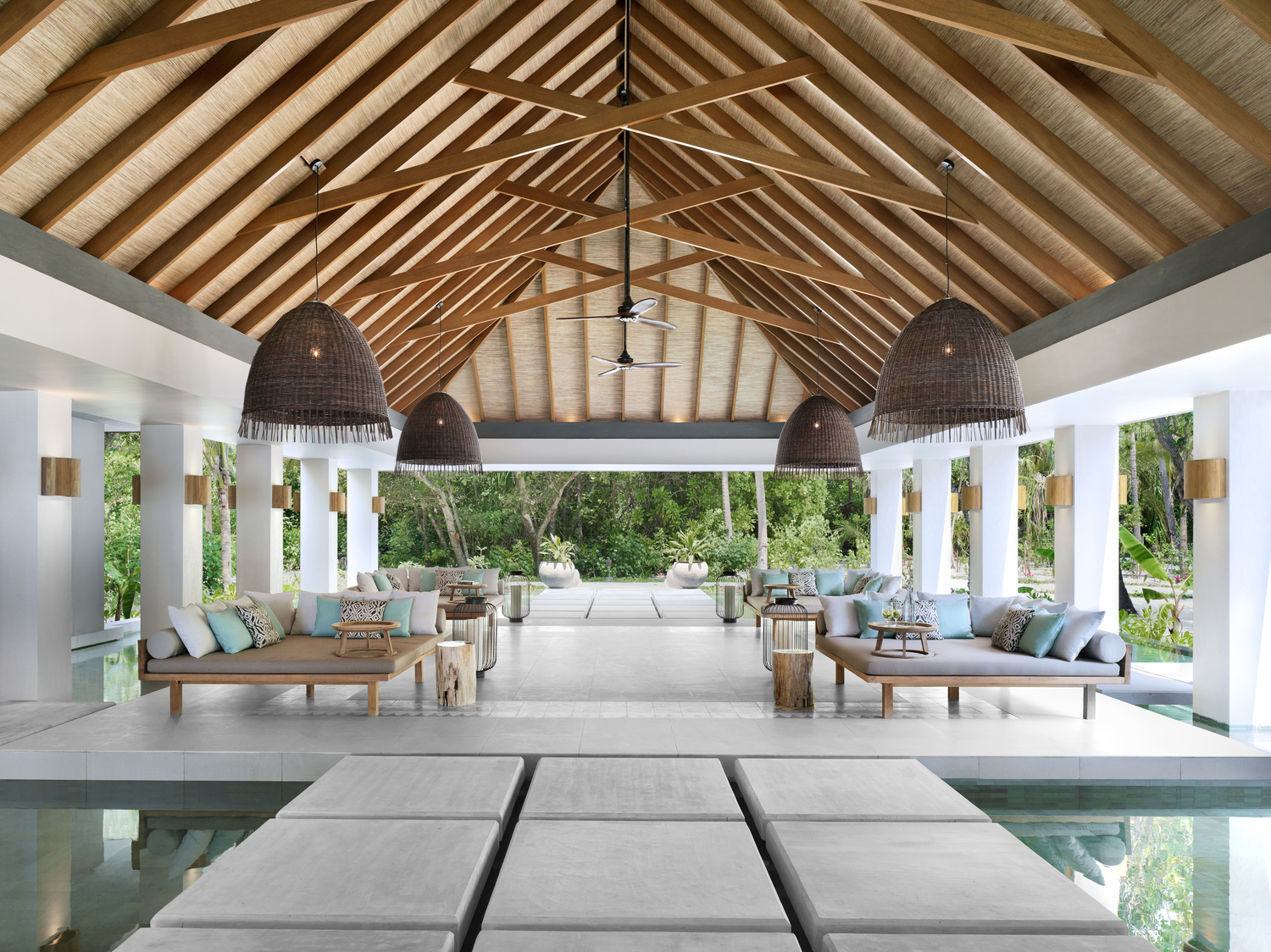 With four restaurants and two bars in the property offering a wide range of options from European to Asian cuisine, Vakkaru Maldives offers a culinary adventure to its guest in its beautiful island. The moment we walked out of the boat, the Executive Chef greeted us and ensured us that everyone in the property was aware of our dietary preferences (vegan) and that they will accommodate us accordingly. To such extent that when we went to the Japanese restaurant for dinner, the Chef made custom veggie rolls for us (and not just a simple roll with veggies, we are talking elaborate ones with eggplant, tofu etc) and in the Vakku, a grill restaurant, they actually prepared for us a 5 course all vegan custom gourmet menu which by far was one of the best vegan meals we have ever had! I am really hoping they add that Coconut Soup they made for us to the menu because it was out of this world!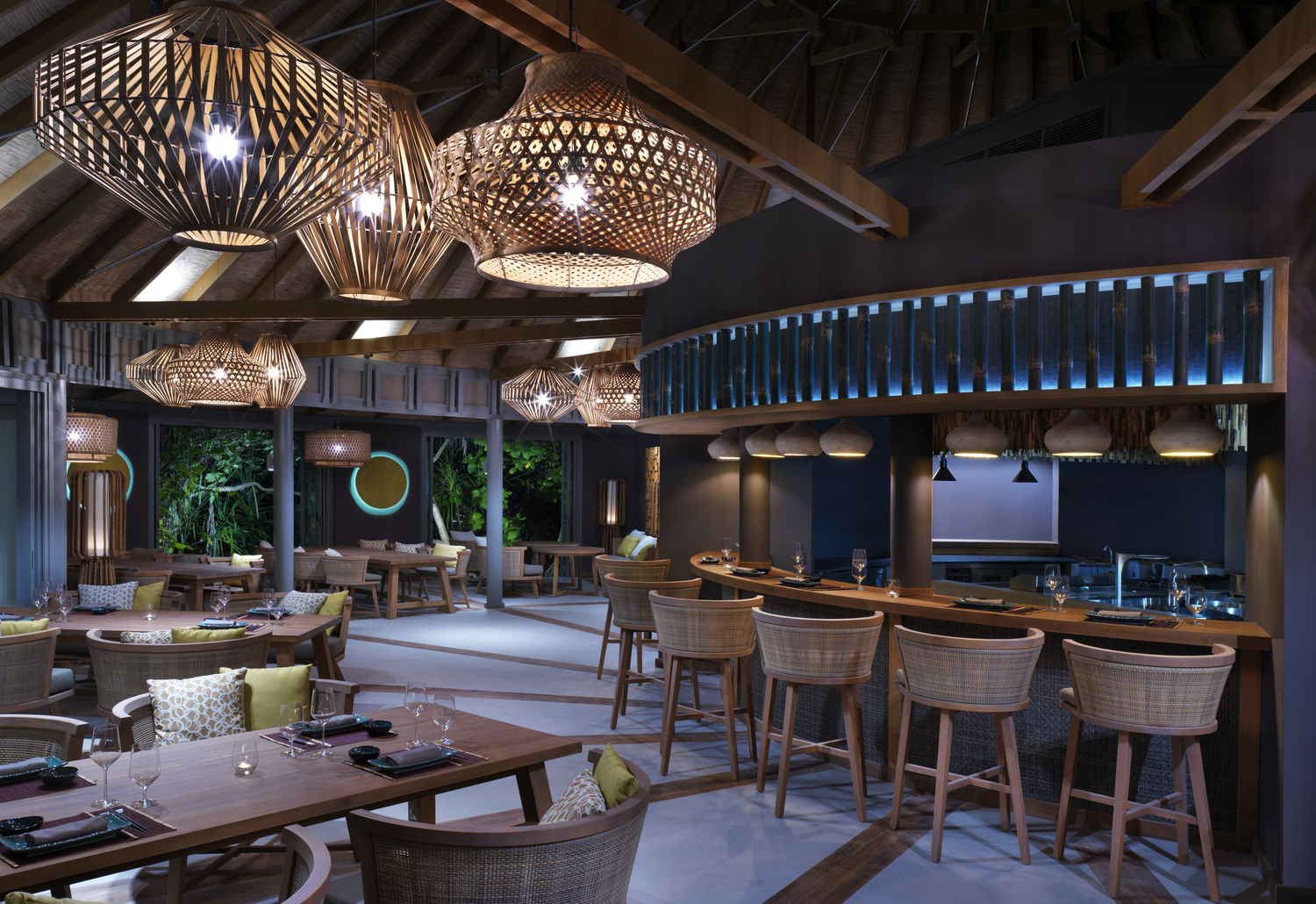 Even though the breakfast buffet has plenty of options, they also prepared for us custom items for us like porridge with coconut milk, hash browns, baked beans etc. And the best part of it all is that Vakkaru Maldives is making their own Coconut Milk Kefir and Kombucha!!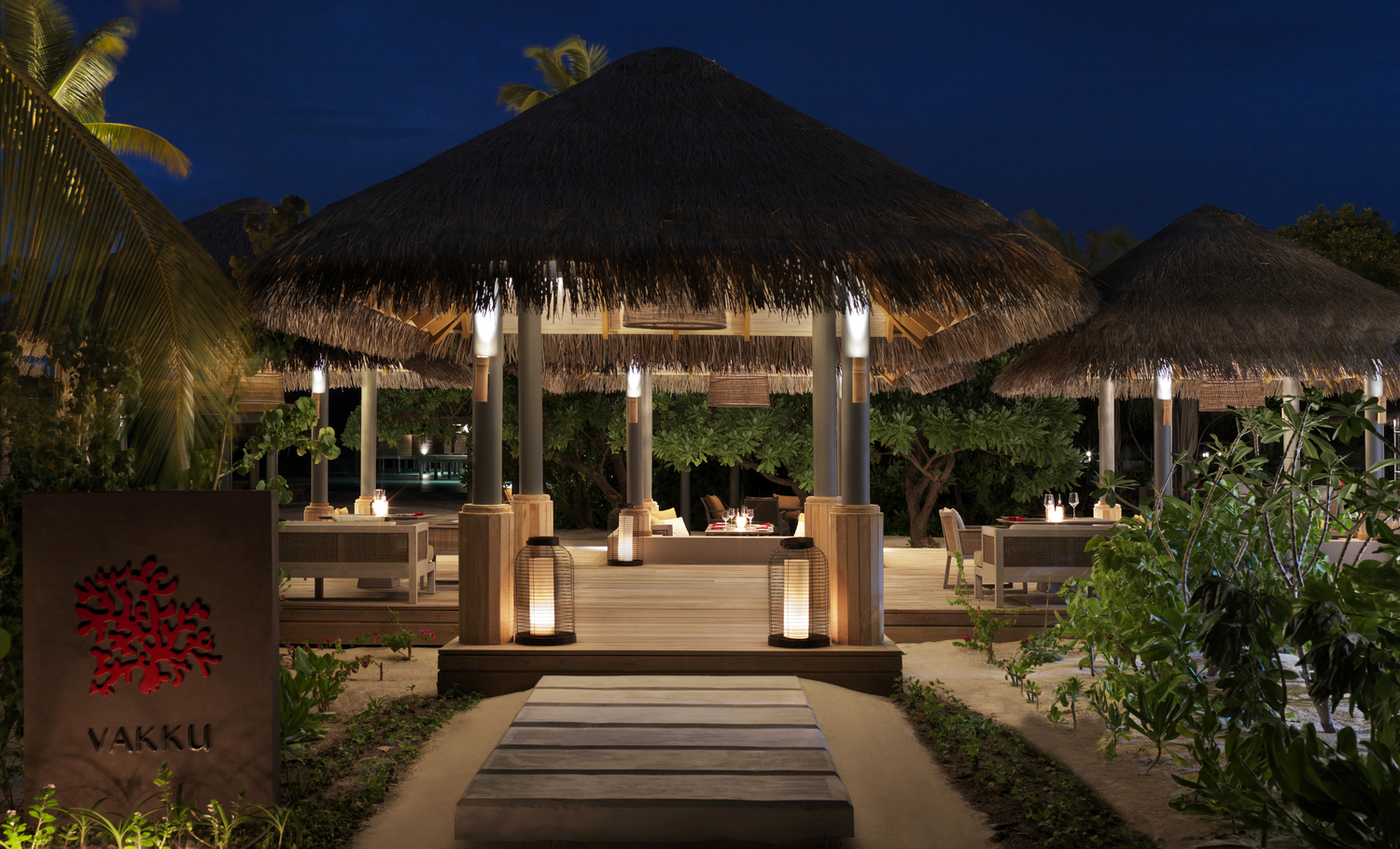 Disclaimer: Though this post is in partnership with Vakkaru Maldives, as always, all opinions are my own.