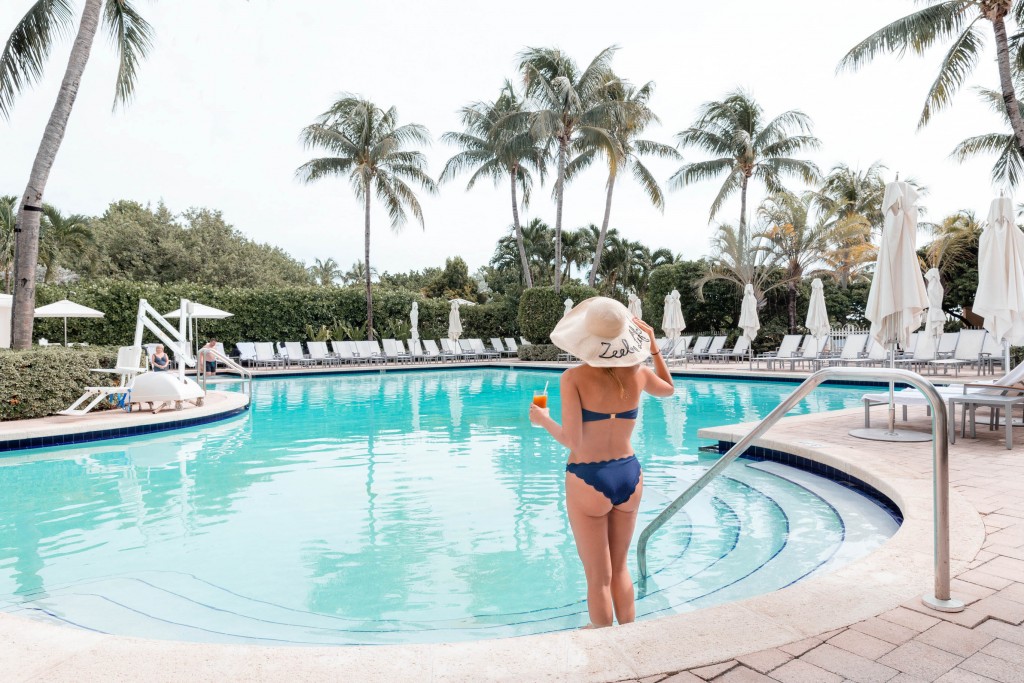 Located in the island town of Key Biscayne in Miami Dade county, the Ritz Carlton Key Biscayne is a luxury resort perfect for families. It offers miles of golden beaches and a tranquil atmosphere at a mere 10 minutes from South Beach, Downtown, and Brickell. The Ritz Carlton Key Biscayne is not only the finest property in Key Biscayne but it is also a property favored by locals for its ocean front wedding venue.
Check in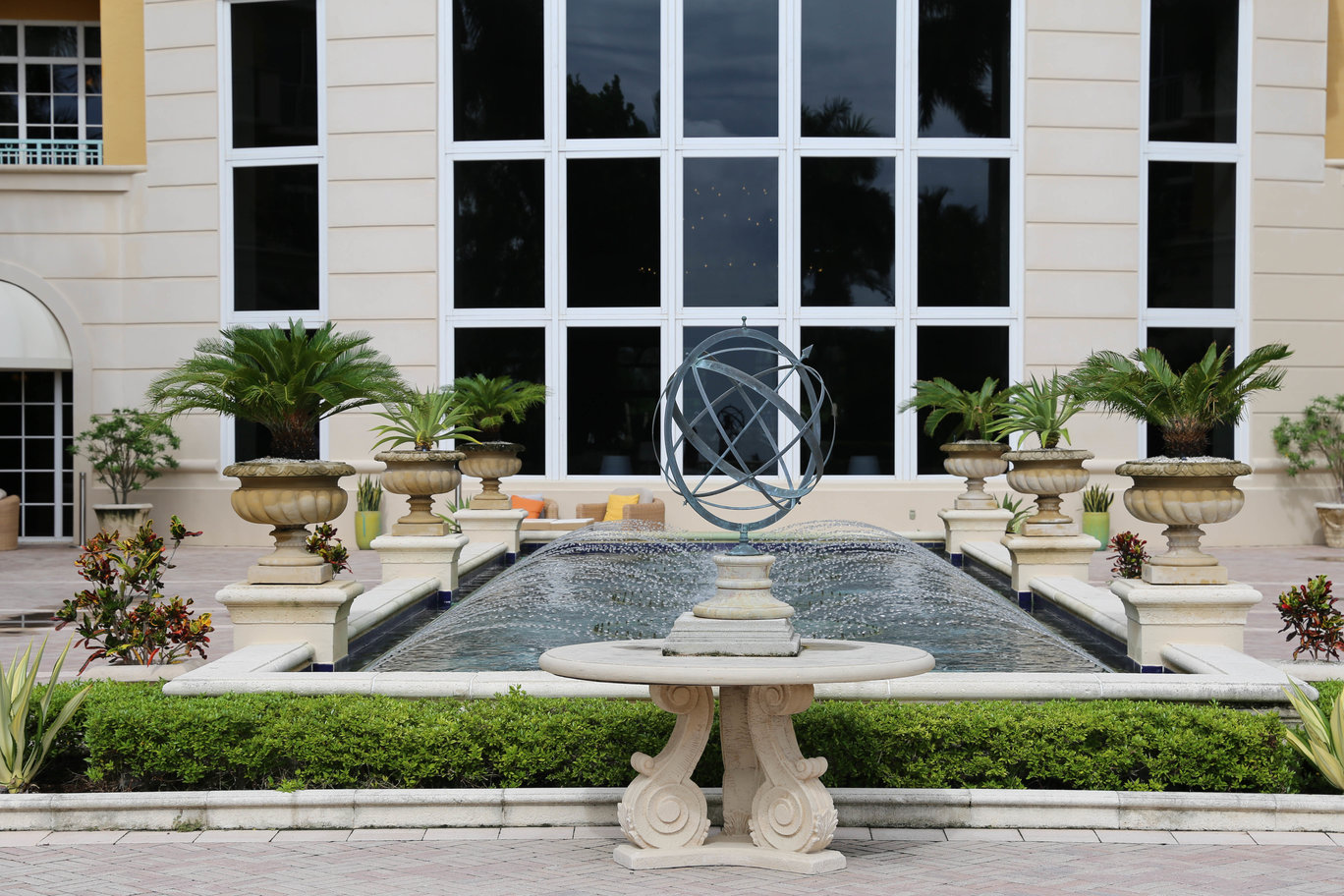 We drove into the Ritz Carlton Key Biscayne property, dropped our car off at the valet parking, checked in and were with our room keys in hand in all under 10 minutes. Though check in is typically at 4 pm, we were lucky that our room was ready as soon as we arrived so we were able to start our short weekend getaway a few hours earlier -around noon.
The suite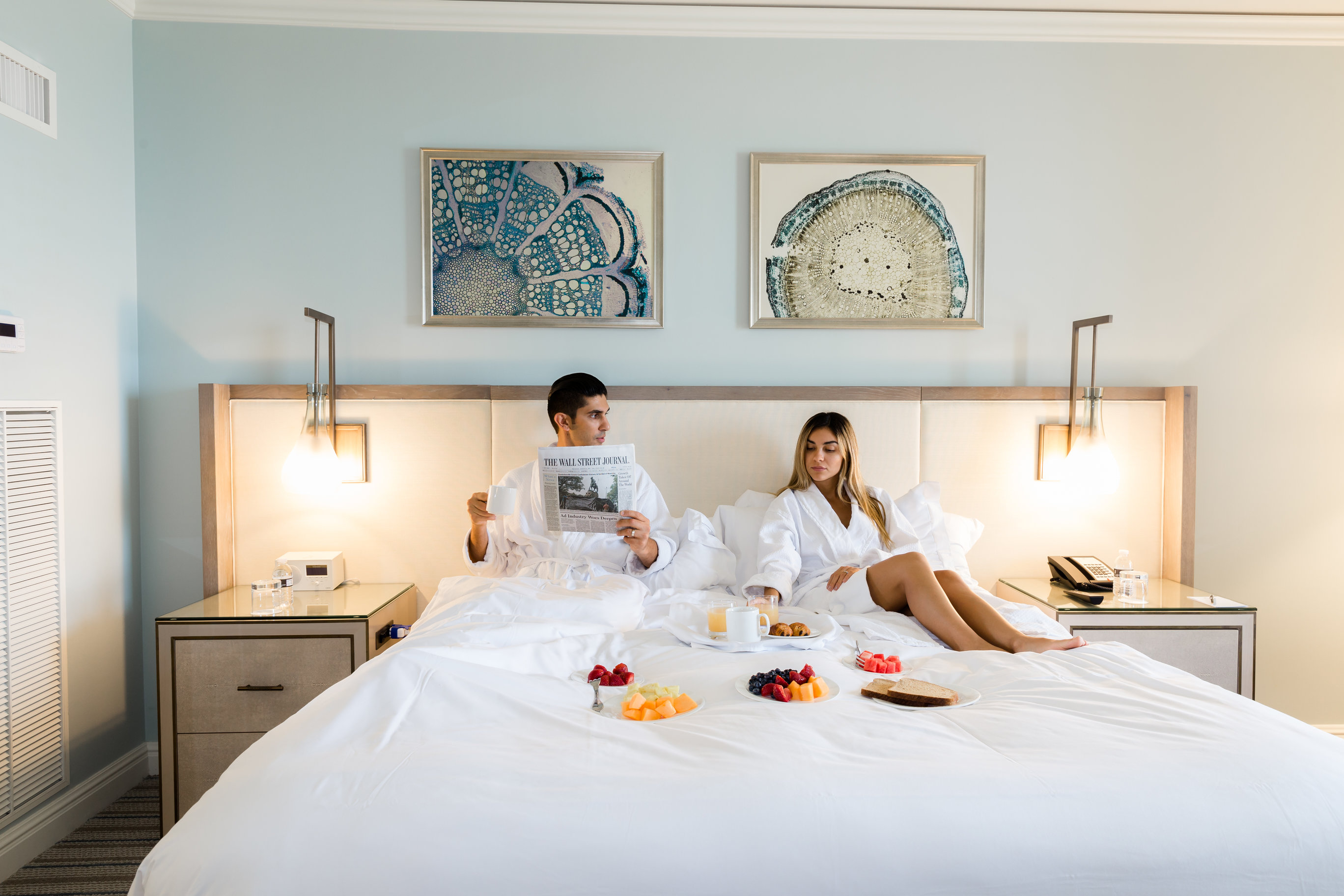 Our beautiful Executive suite that we were welcomed to is an 800 square feet ocean front room consisting of a separate one bedroom and a very spacious living area.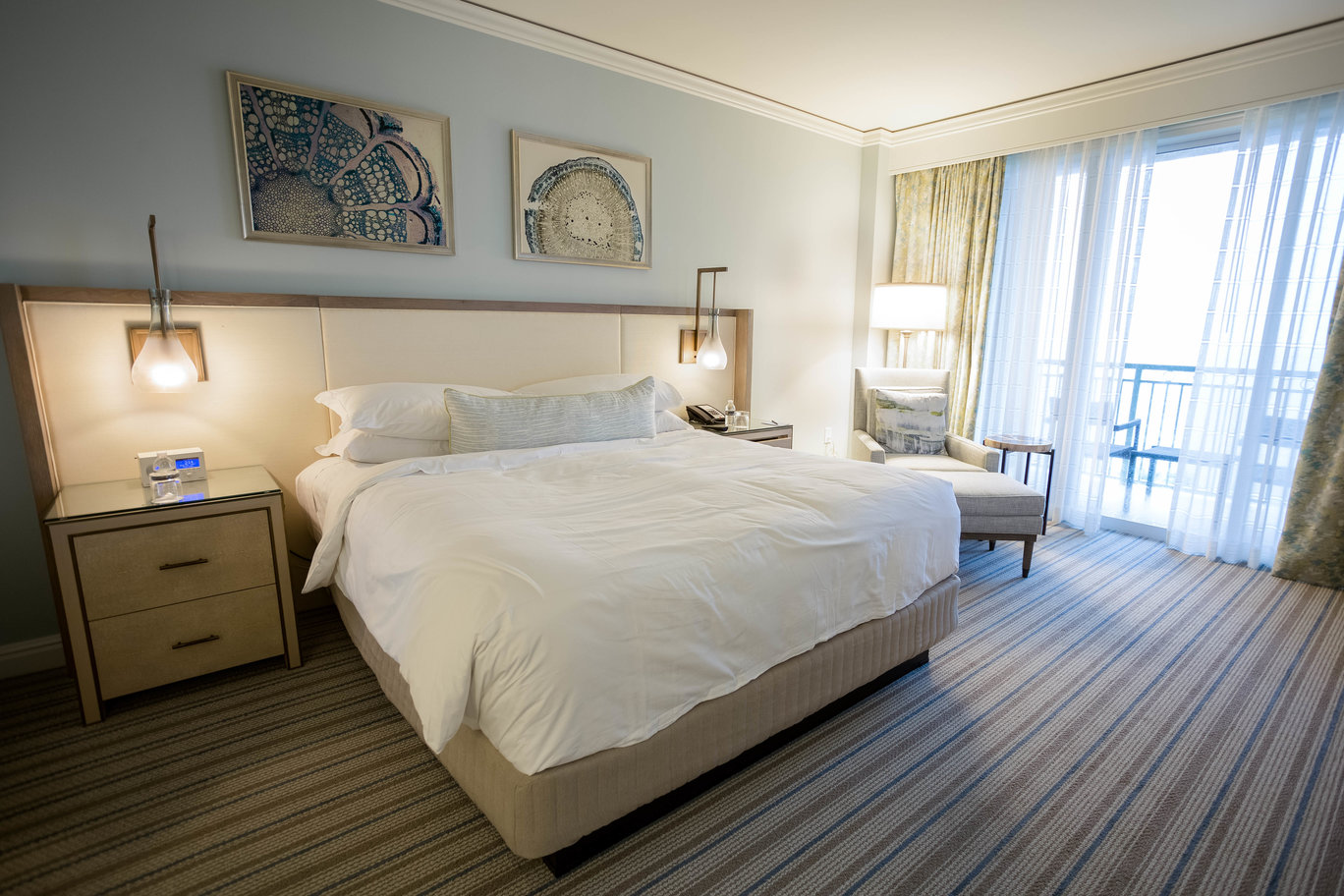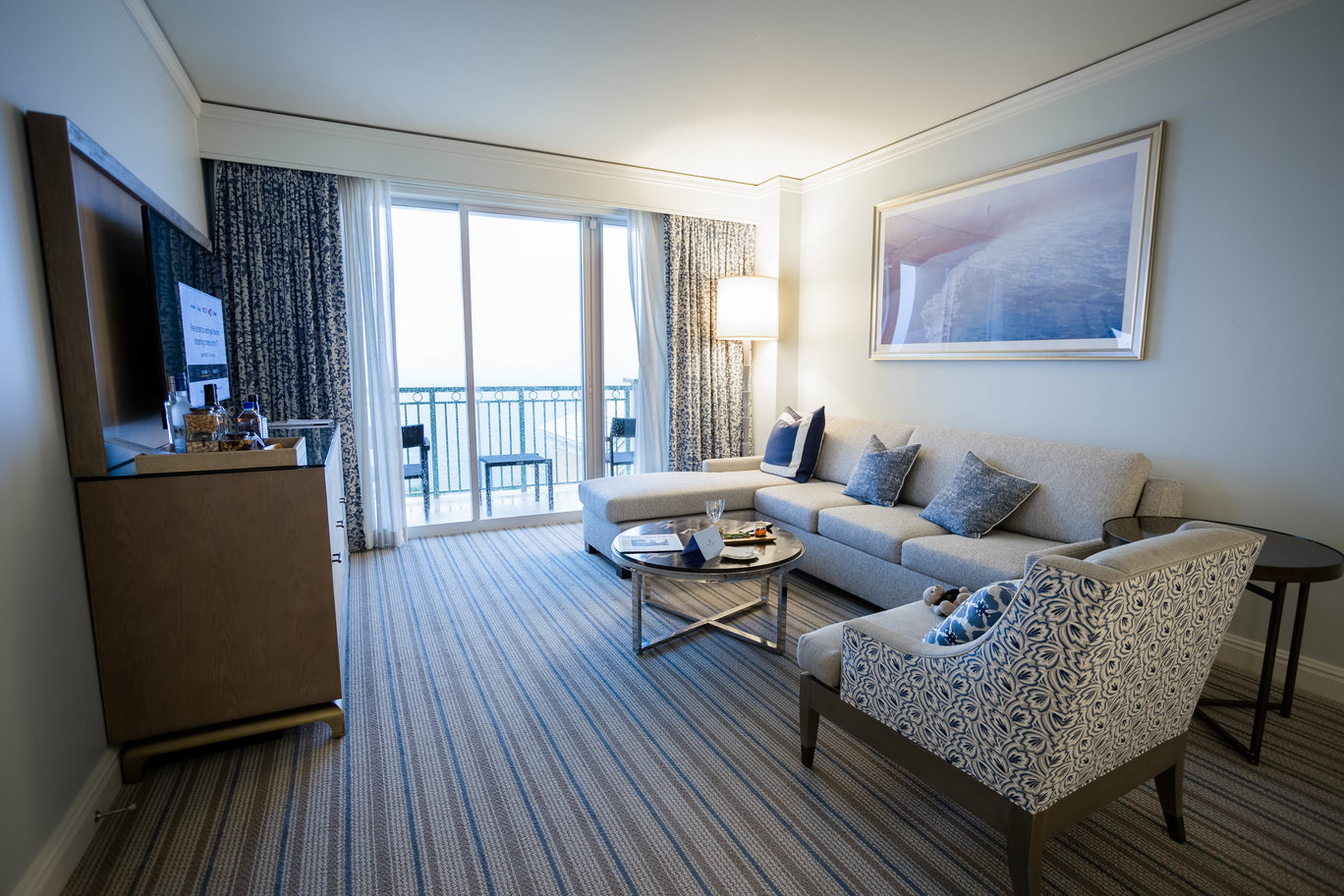 The room is separate, meaning that there is a door that separates the bedroom with the living and office area. It has its private ocean front balcony in the room as well as a full bathroom.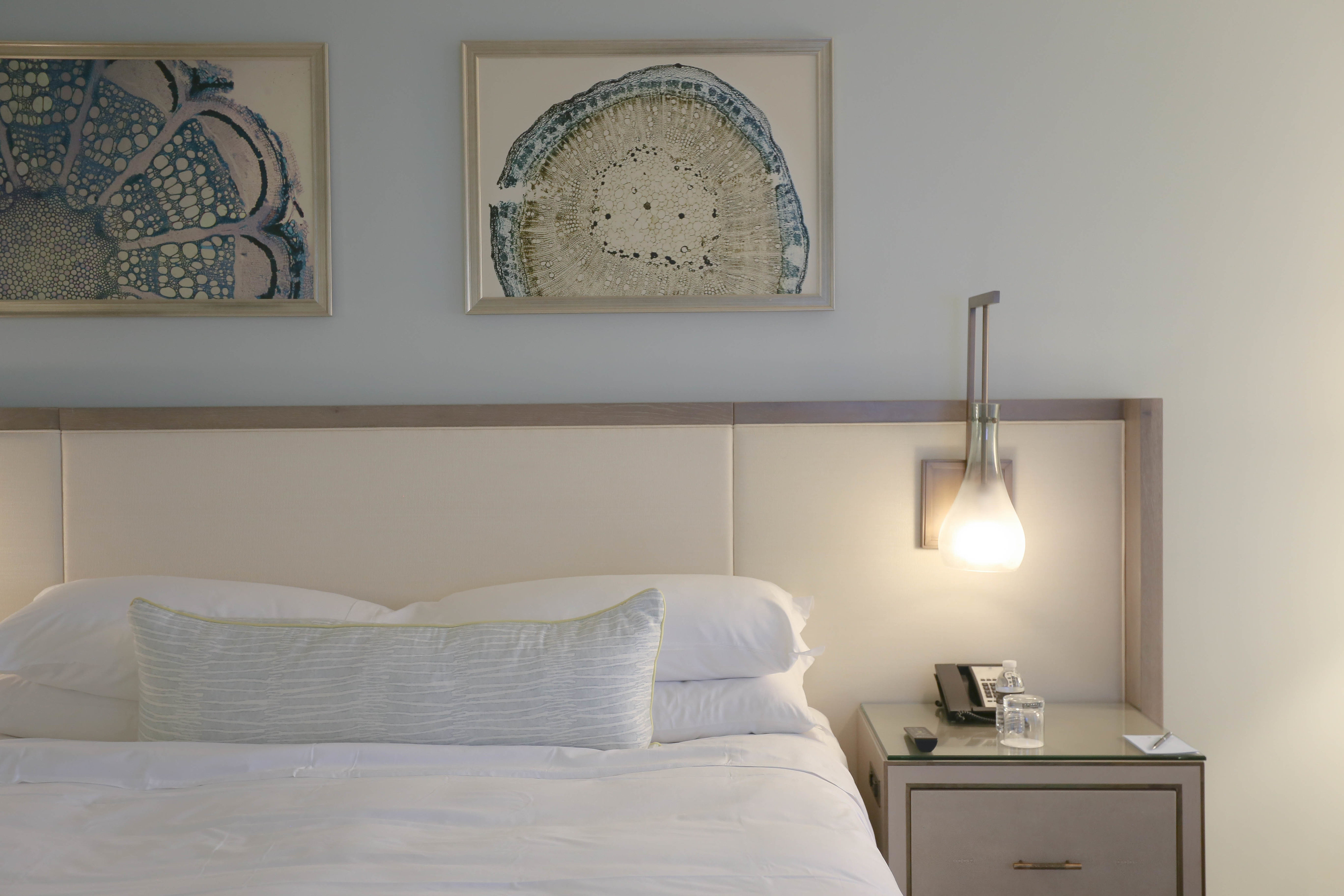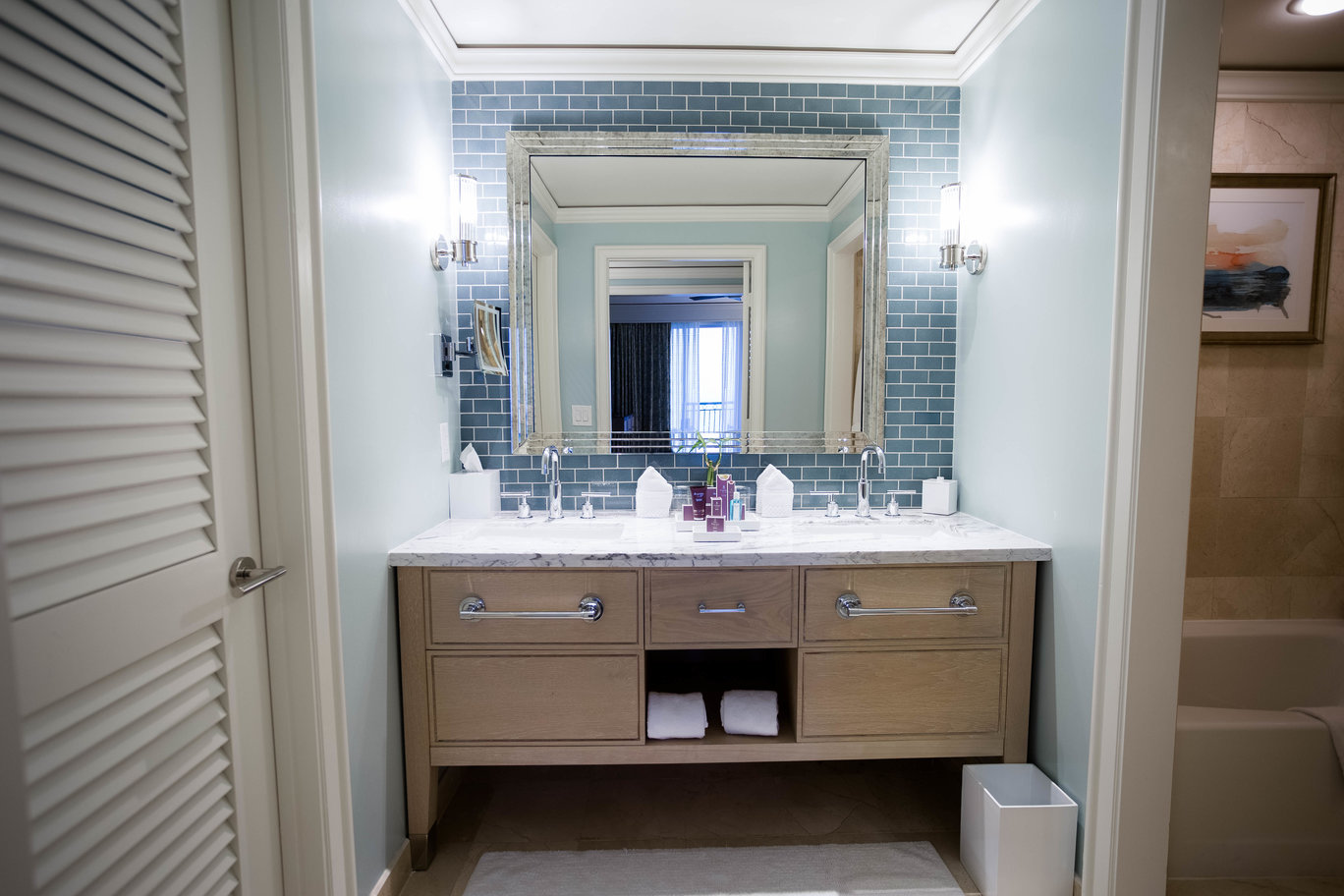 The sofa in the living area is actually a sofa bed so this is perfect for families with kids. Since the living area also has a half bath and its own separate balcony and desk, it feels like a separate room of itself. This was great for the little one, as he slept in the sofa bed, had his own bathroom and his own TV.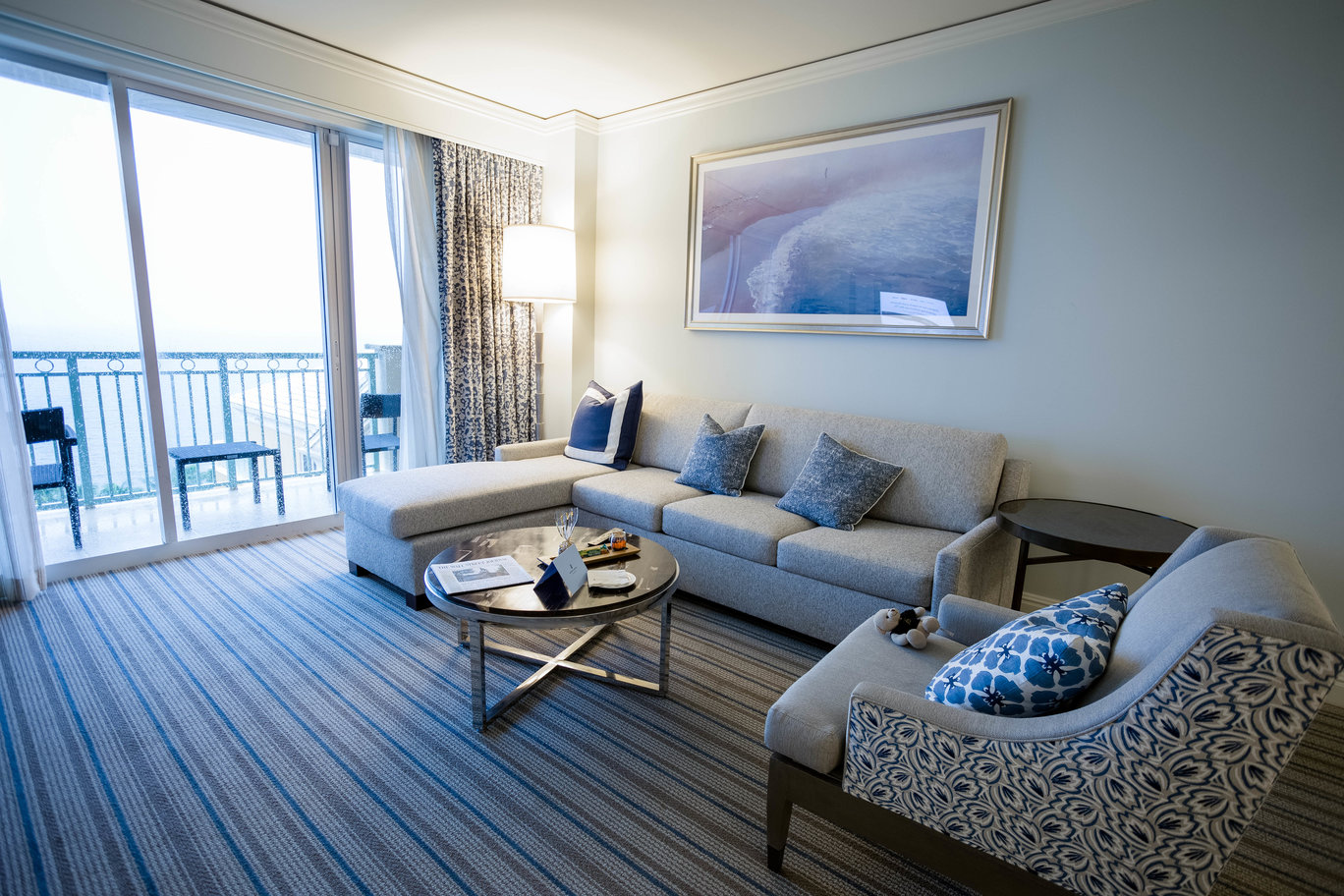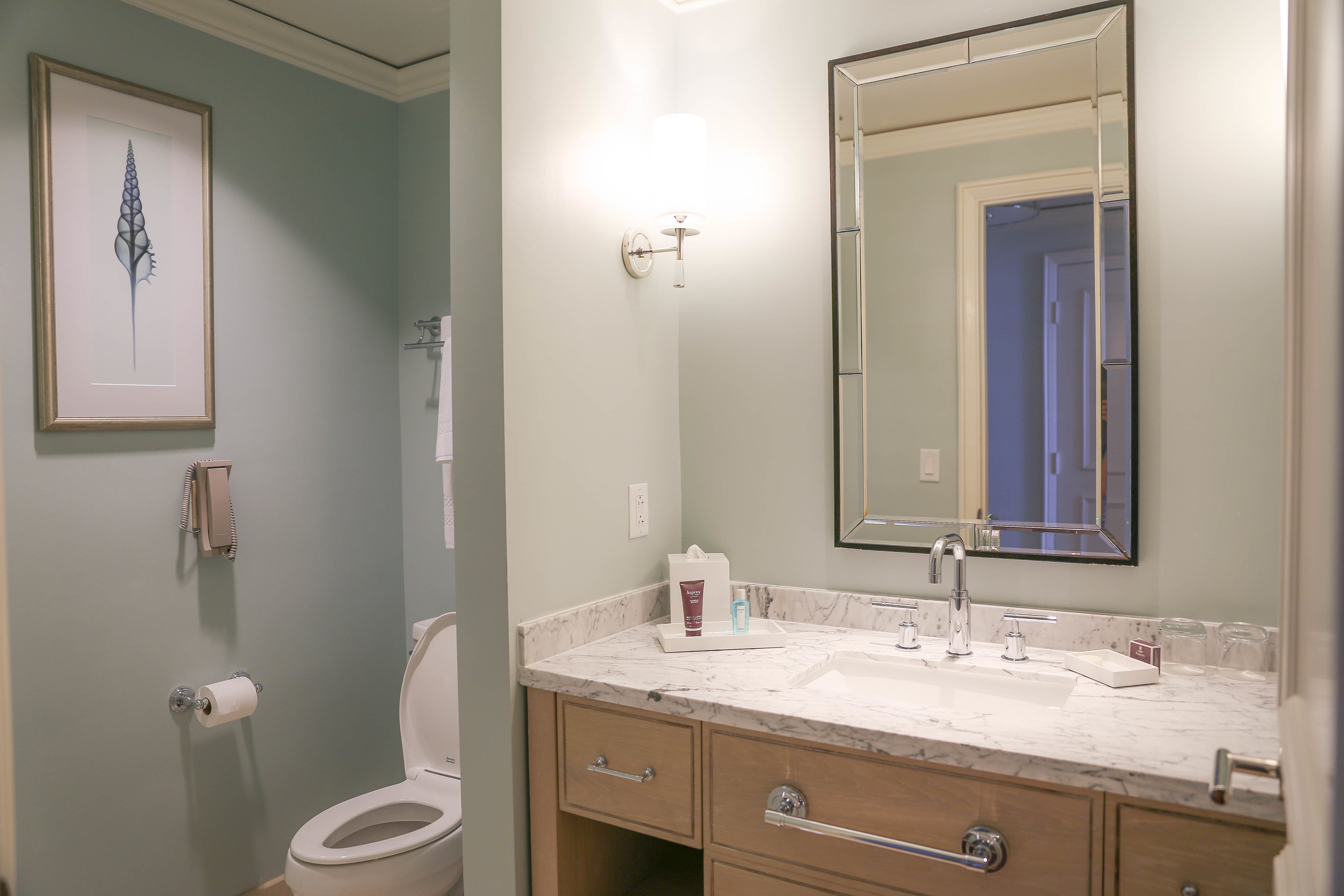 Pool & Amenities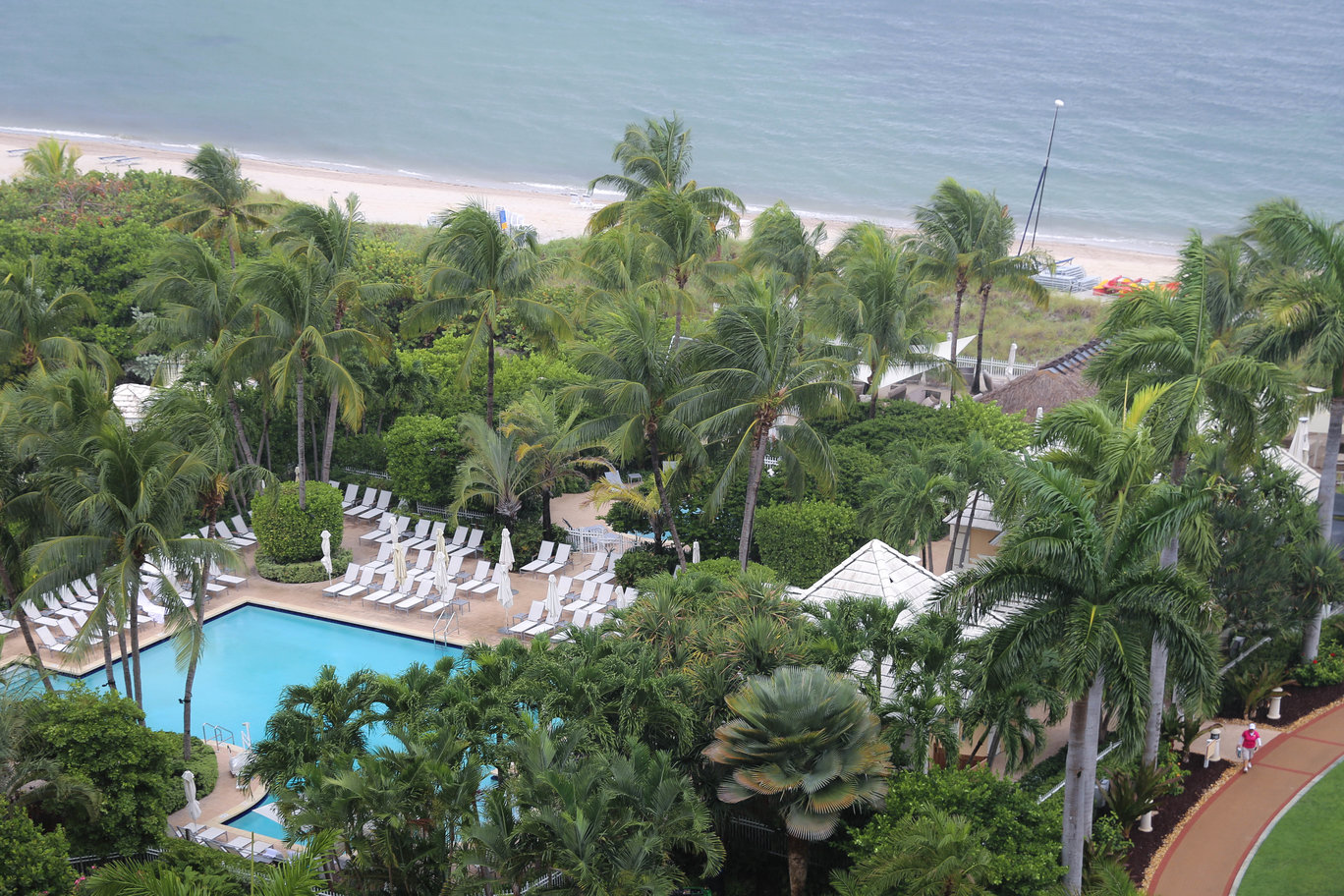 With two separate pools, one for families and one for adults, plus a jacuzzi just steps away from the beach, you can choose in which pool to lounge based on your needs. The family pool (first photo below) is bigger than the adult pool but it is also busier as the property is very family friendly. So if you are a couple with no kids, make sure to visit the adults only "North Pool" (second pictured below).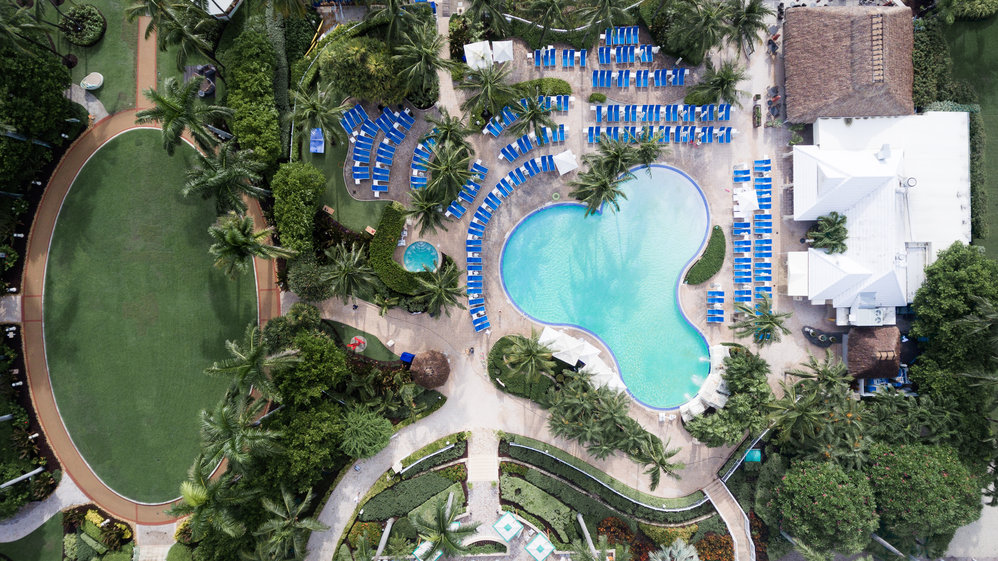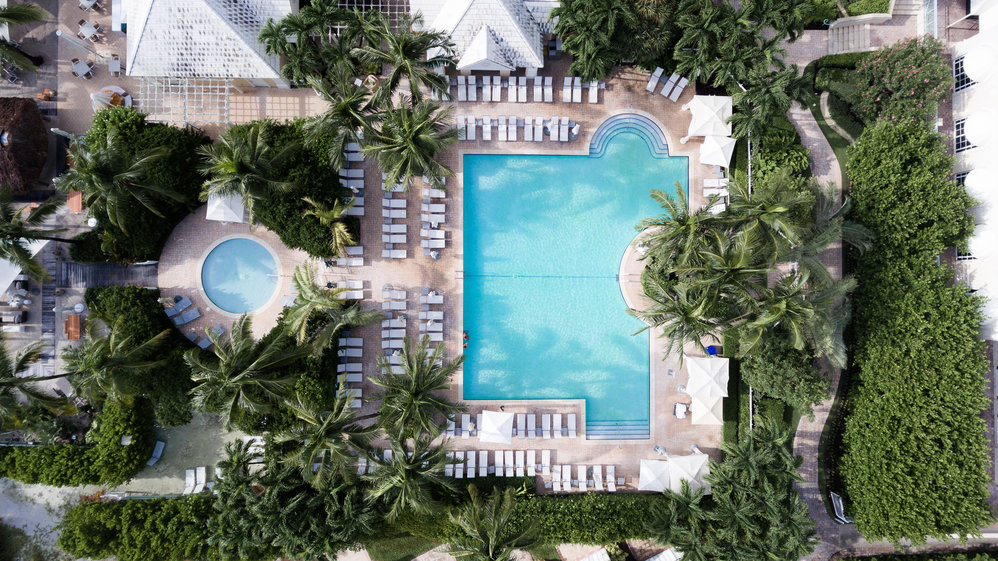 Asides from the pool and the beach, the Ritz Carlton Key Biscayne also has some indoors amenities such as a game room, the gym, spa, indoor sauna and jacuzzi, and the Club Lounge which is accessible only to Club Lounge members or if you have access based your category of room. All these are great for rainy days, especially with the unpredictable Florida weather.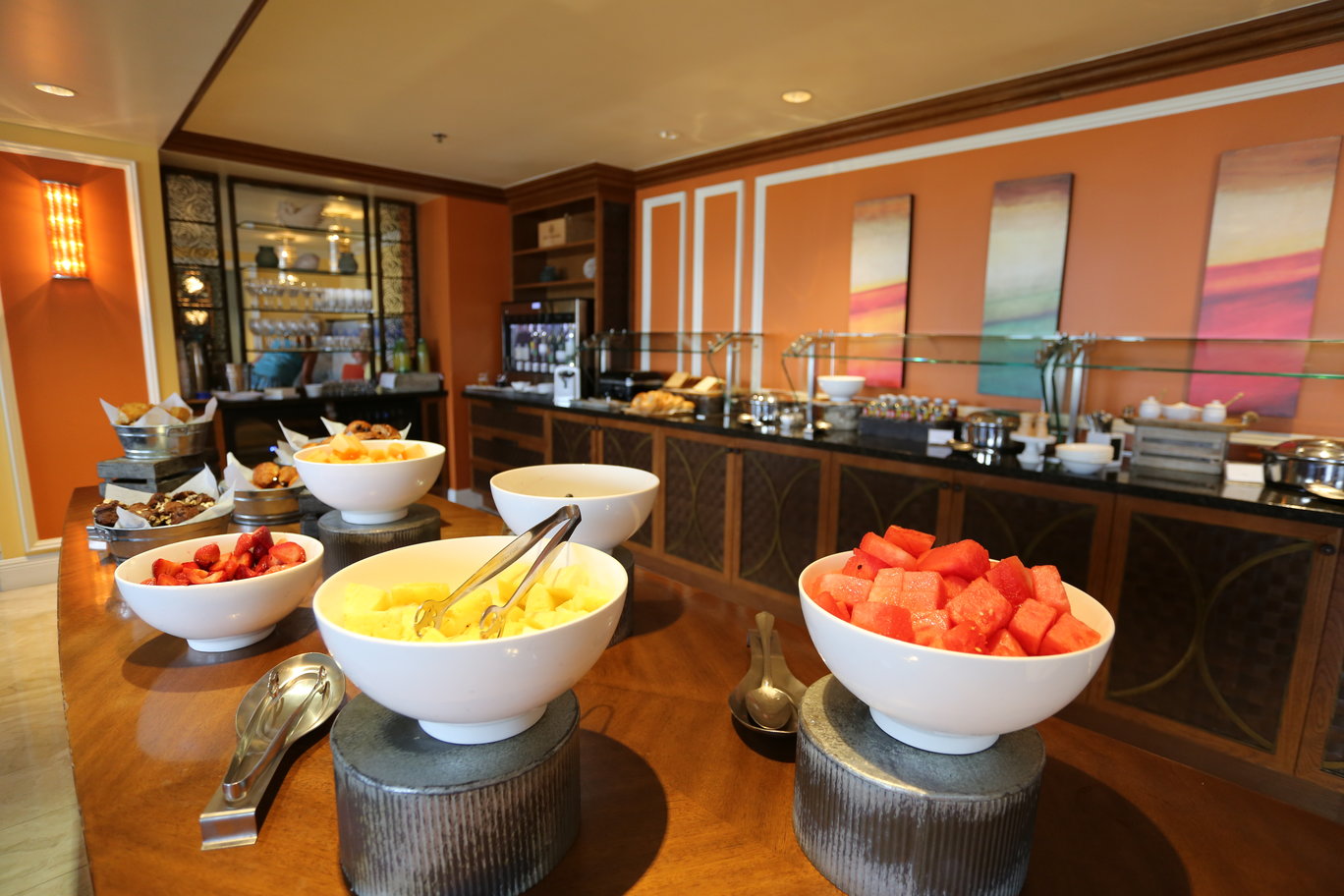 When you are walking towards the pool you will notice the Grand Lawn, the wedding venue of the property which is directly across from the beach and in between the family and adult pools.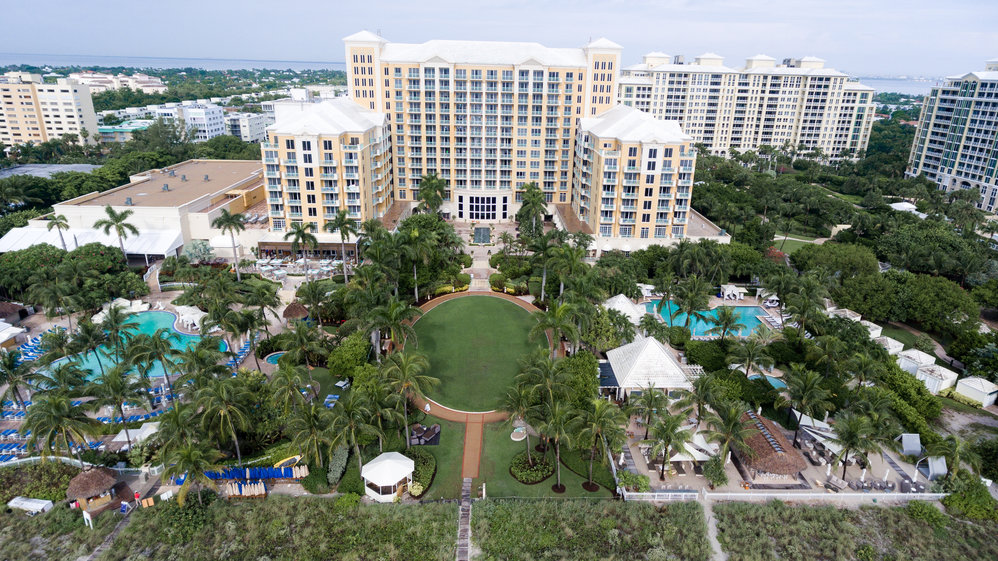 Included with the $28 per day resort fee (Additional to your room charge), you get access to wireless internet, two gym classes per day,  2 beach chairs and an umbrella and access to the sauna and indoor jacuzzi. I wish that this charge would be prorated into your nightly rate that way there isn't an additional charge.
Ritz Kids Club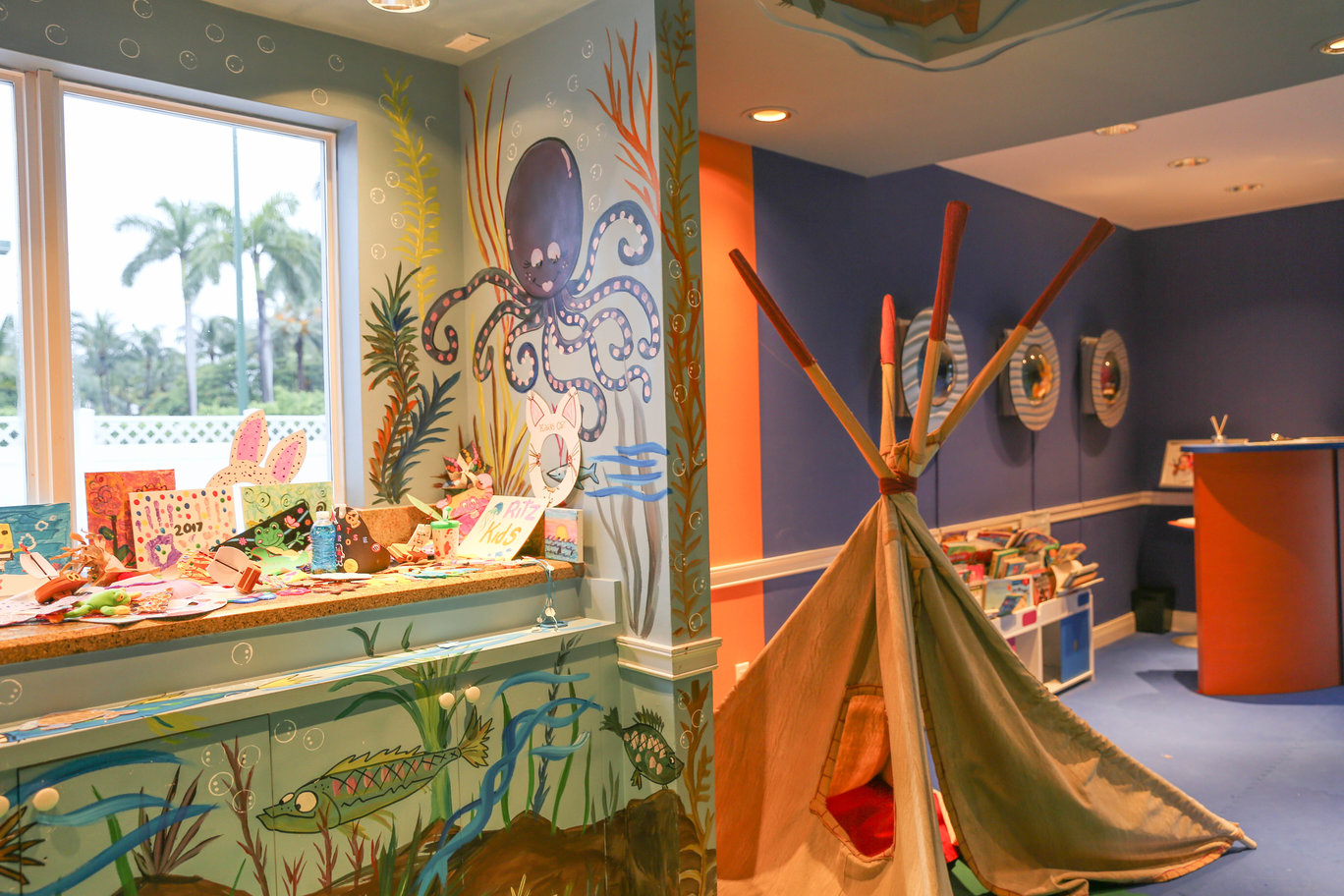 Available for children ages 5 to 12, the Ritz Kids is a dedicated experience for kids to have fun and learn while their parents enjoy some alone time.  You can enroll your little one for either a full day ( 9am-3pm) or half day  (12pm-3pm) program where they will participate in a variety of different actives including indoors and outdoors.  The cost of this program is additional and is as follows:
Full day with snack and lunch: $120
Half day with lunch: $72
Half day with snack: $60
Location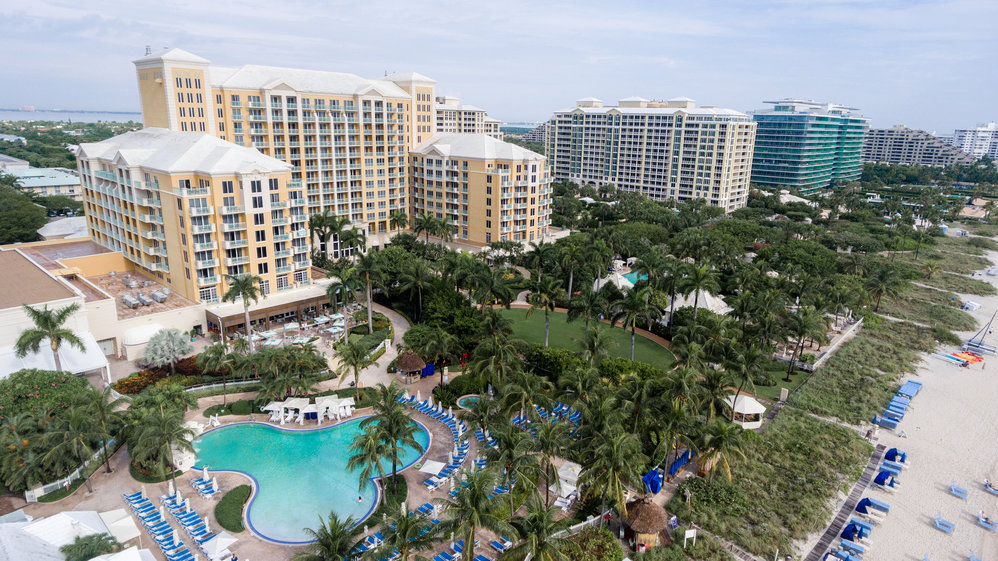 At just 20 minutes from Miami International Airport and approximately 10 minutes from South Beach, Downtown, and Brickell, The Ritz Carlton Key Biscayne has a very accessible yet secluded location. Though you have access to some of the most popular places in the city at just minutes away, the property itself feels secluded and far away from the hustle of the city.  Once your driving through the bridge into Key Biscayne you realize how close you are but how far it feels. With the property located right on the beach, you can enjoy the beautiful Floridian beach without having to share with hundreds of tourists like you would in the South Beach area.
Dinning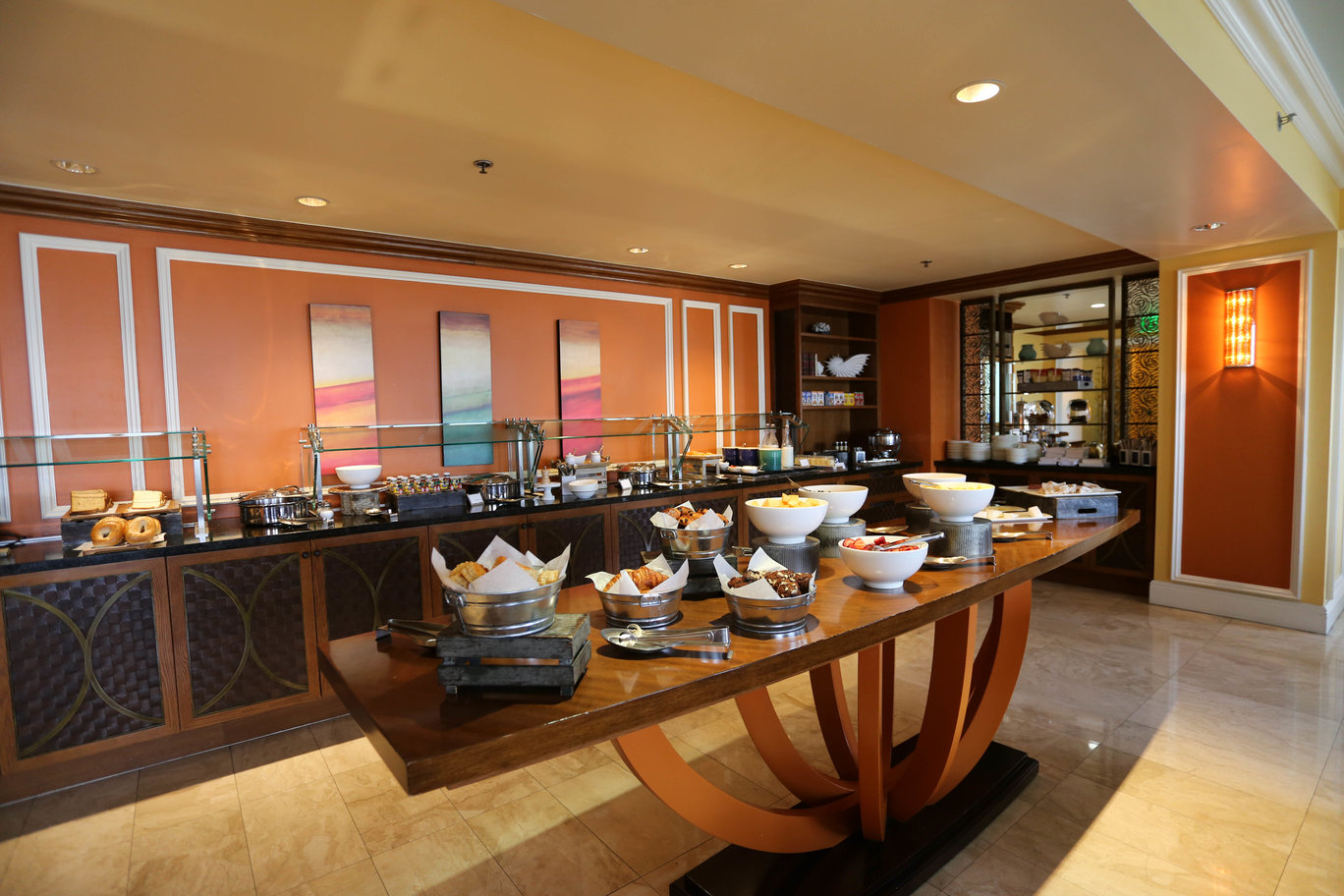 Offering a selection of dinning options you can find options from coastal flare in Light Keepers, to Cuban inspired flare in Rumbar Lounge, to South Florida's largest Tequila collection in Cantina Beach. Open for breakfast, lunch, and dinner, our favorite one was Light Keepers. Though most of the menu is focused on sea food, as a vegan family, we took suggestions from the chef and ordered the vegan lentil soup, sweat pea ravioli (vegetarian but my husband decided to try it, charred cauliflower ( skip the butter and aioli to make it vegan) and the crispy brussels sprouts which were by far the best I have ever had! With our suite, we had access to the Club Lounge so we enjoyed the rest of our meals there.