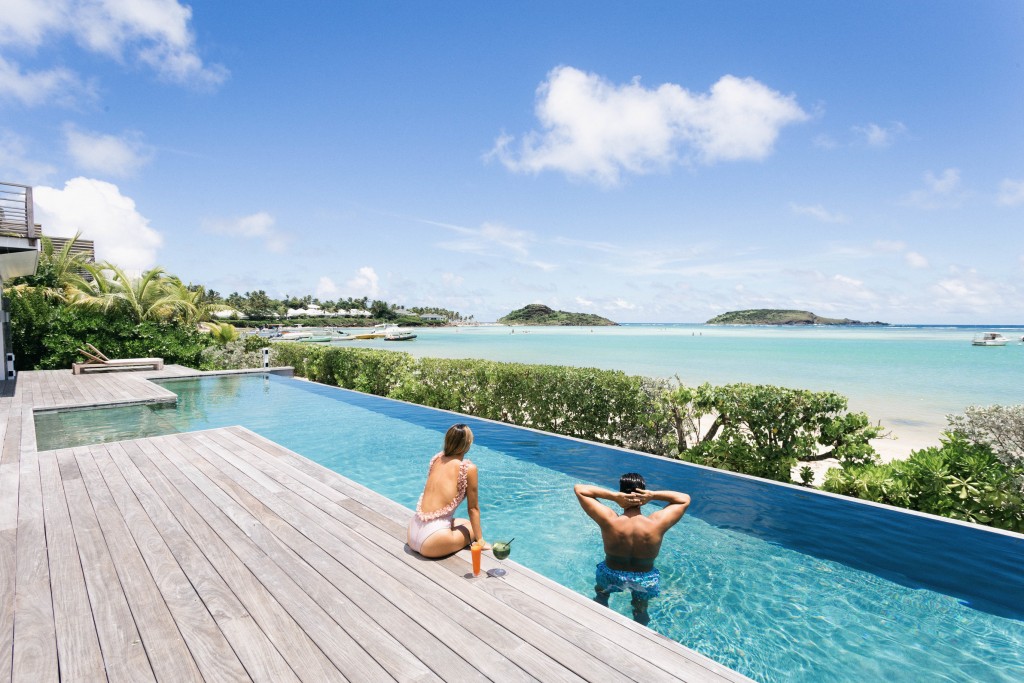 Newly opened in the fall of 2016, Le Barthelemy Hotel & Spa has raised the standard of elegance and luxury even higher in one of the most prestigious islands in the world preferred by the wealthiest as one of their top holiday destinations – St Barth. Being the first newly built hotel in St Barth in the last 20 years, Le Barthelemy will transform your Caribbean getaway with its contemporary and luxurious design and amenities. With this modern, elegant, and top of line property, you no longer need to compromise luxury in order to experience the magic of the Caribbean.
Getting To St Barth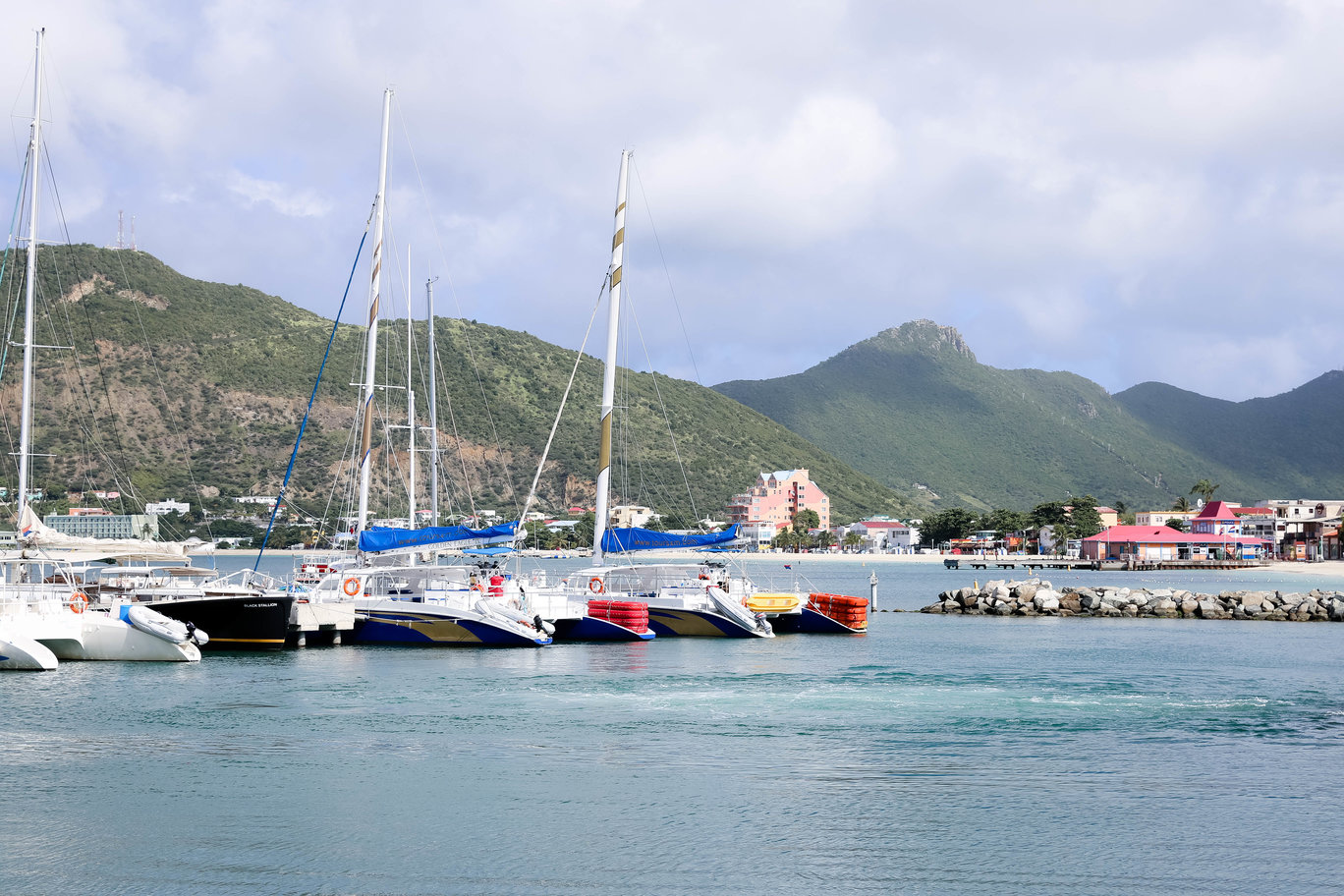 Choosing how to fly to St Barth can be a bit tricky as most commercial airlines don't offer direct flights to the island for one main reason -the airport in St Barth has one of the shortest runways in the world meaning that only certain aircraft and pilots can land here. The easiest route is to fly to St Maarten and take a 45 min ferry ride or a short flight. We opted for the former and took a direct flight to St Maarten, spent the night, and took the ferry to St Barth early morning the next day. Just a little warning though, the ride can be quite choppy so it is not for the faint hearted.
Location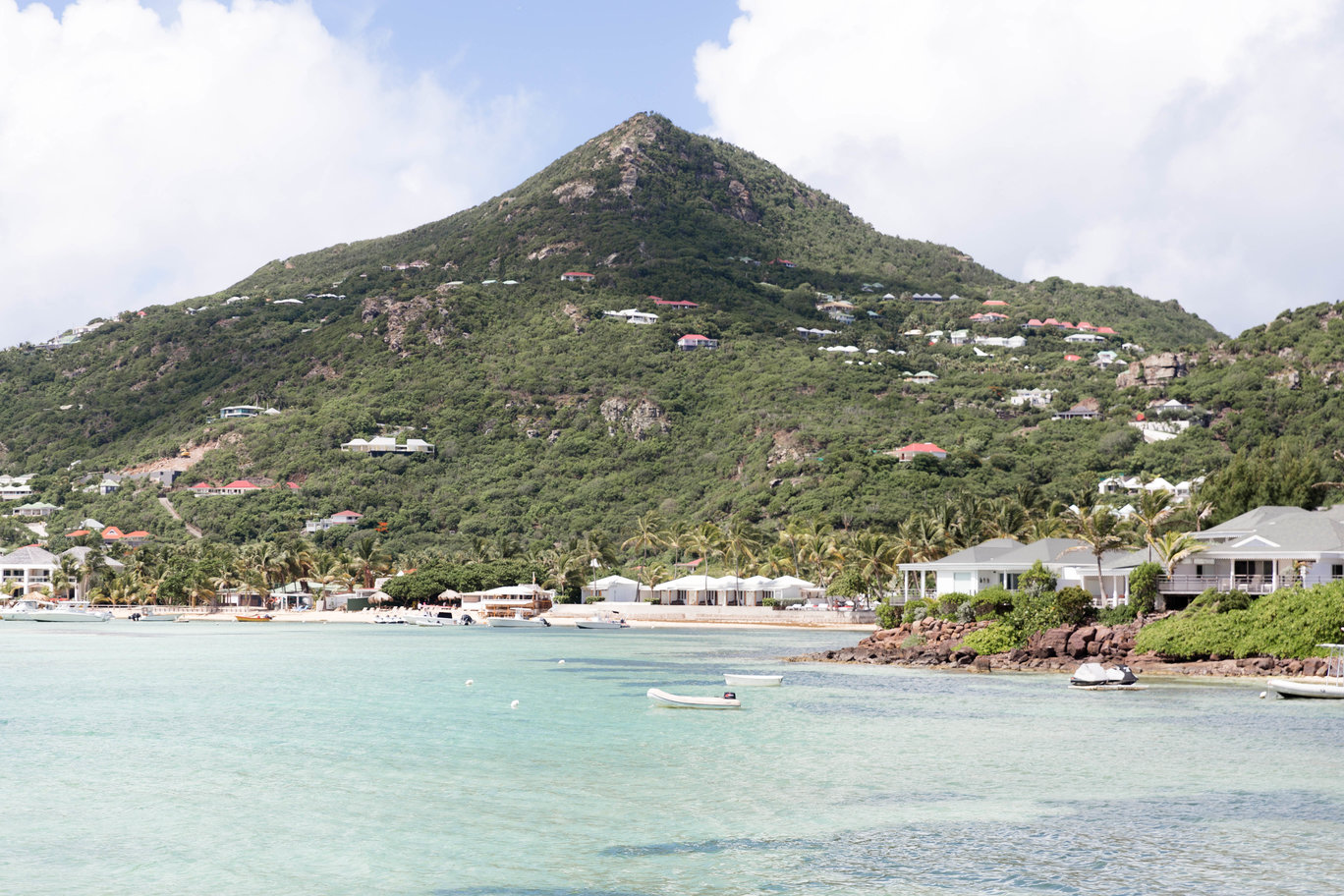 Just a quick 10 min drive away from the airport and marina, Le Barthelemy is situated on Cul-De-Sac Beach offering views to endless shades of blue and aquamarine through out most of the property. Though along the beach just walking distance from the hotel you can find other restaurants, villas, and a few other hotels, the property is designed in a way that it feels almost completely private.
The Suite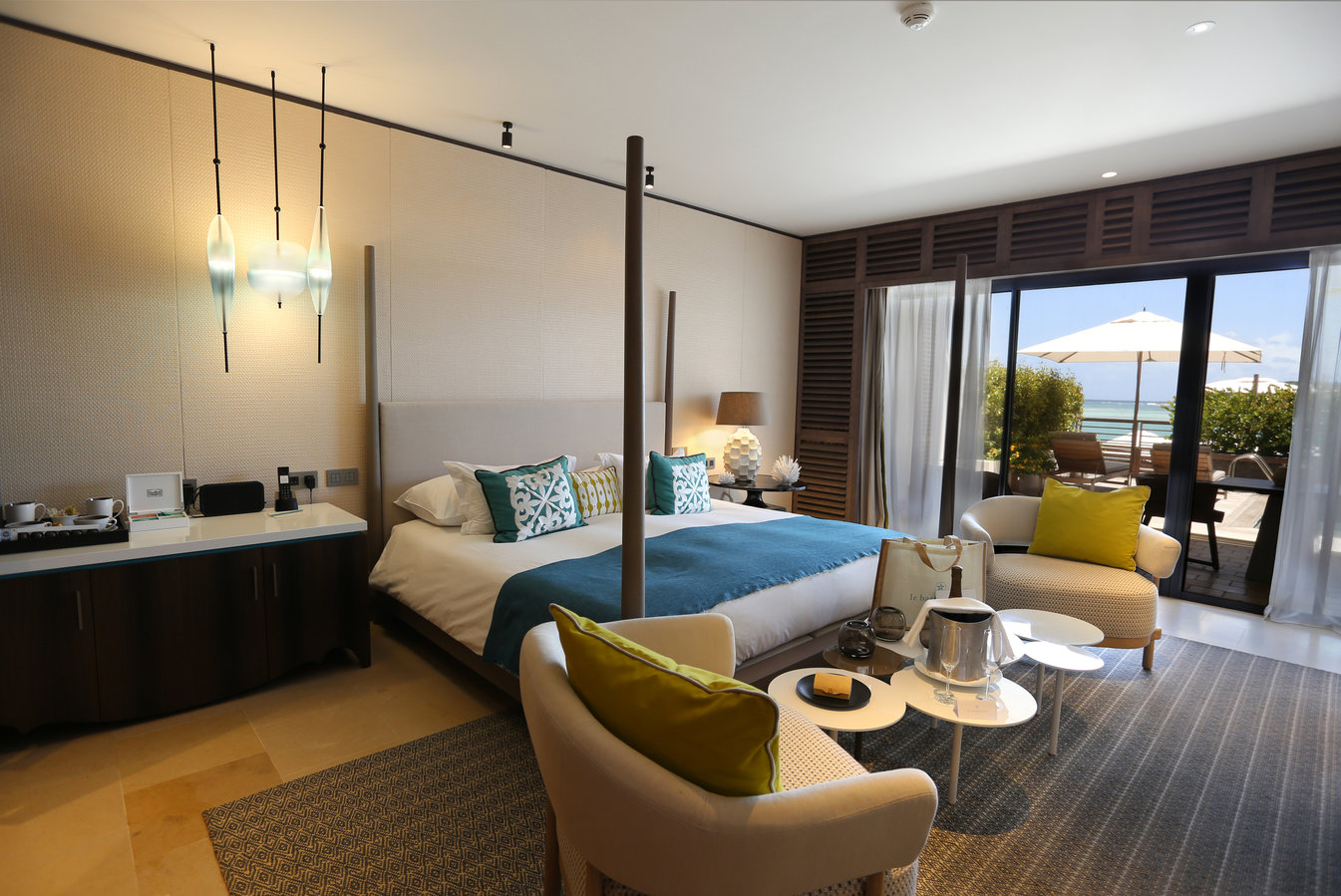 We were welcomed to one of their most luxurious suites the Océan Lux Piscine Privée. As soon as we stepped in, we did not believe we were still in the Caribbean as the room is so modern, contemporary and elegant.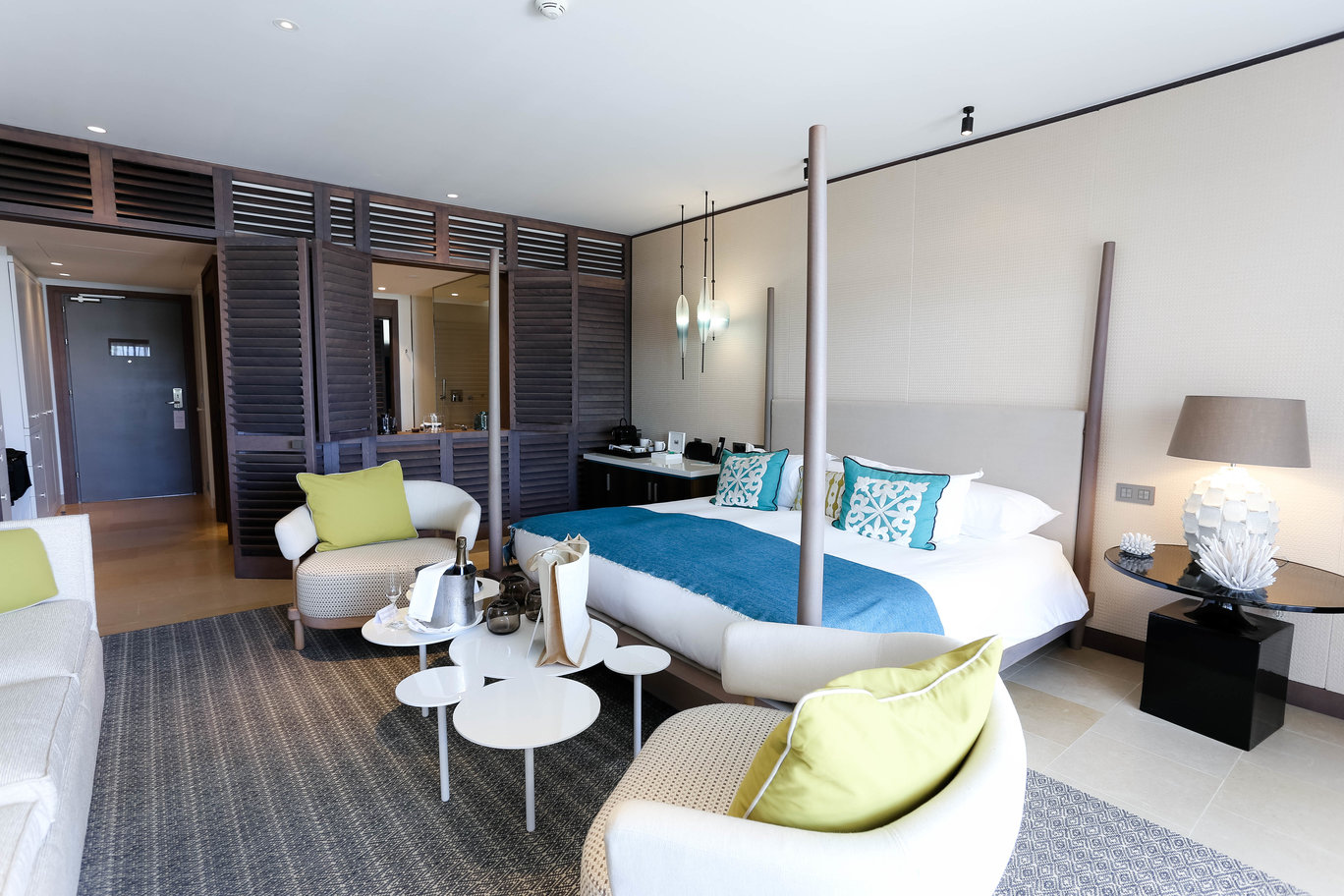 With a king bed, a living area, office desk, and oversized bathroom, the suite is very spacious yet inviting and has a homey feel to it.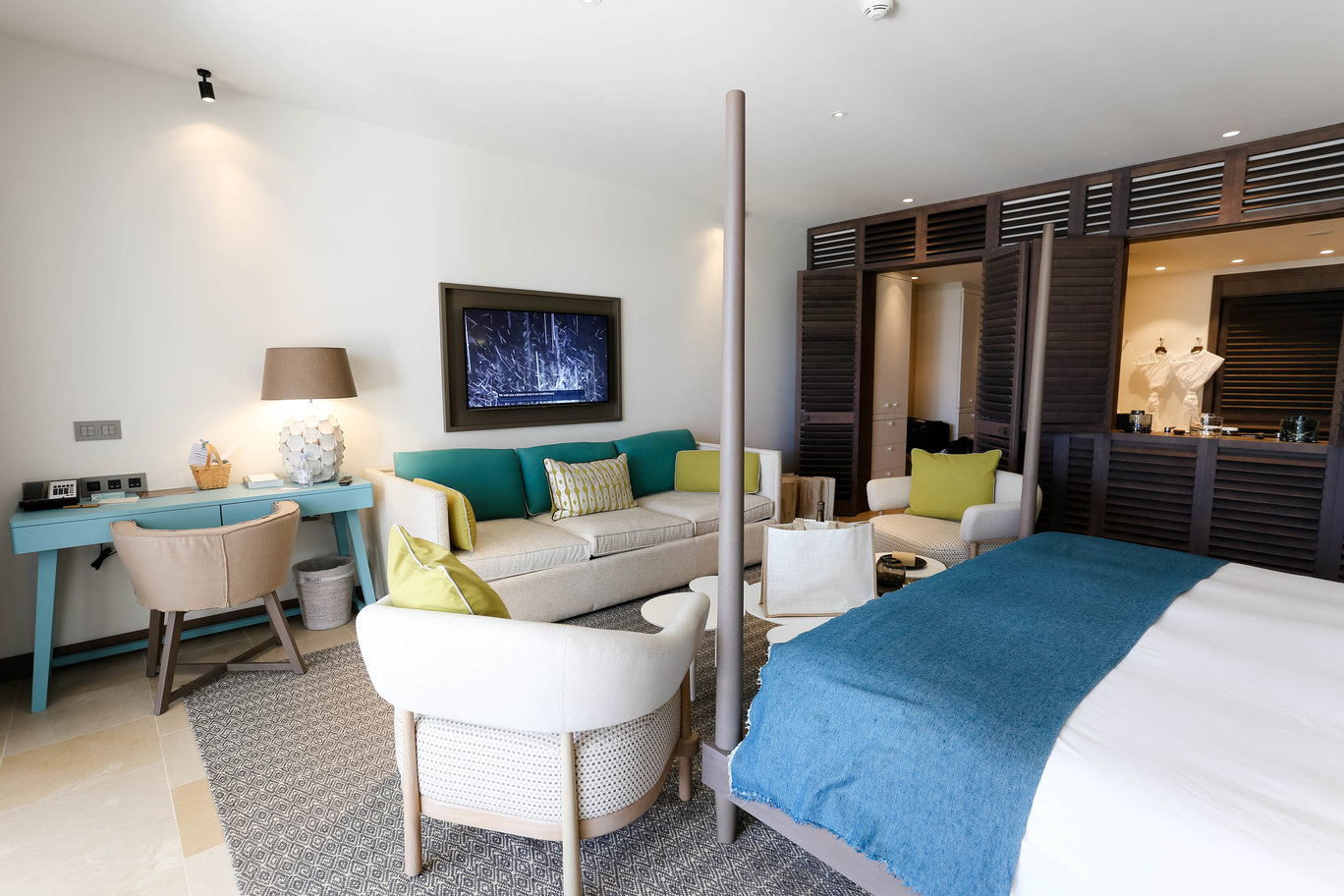 All the colors in the design have been hand picked to connect you with the surroundings- hence the green and blue accents.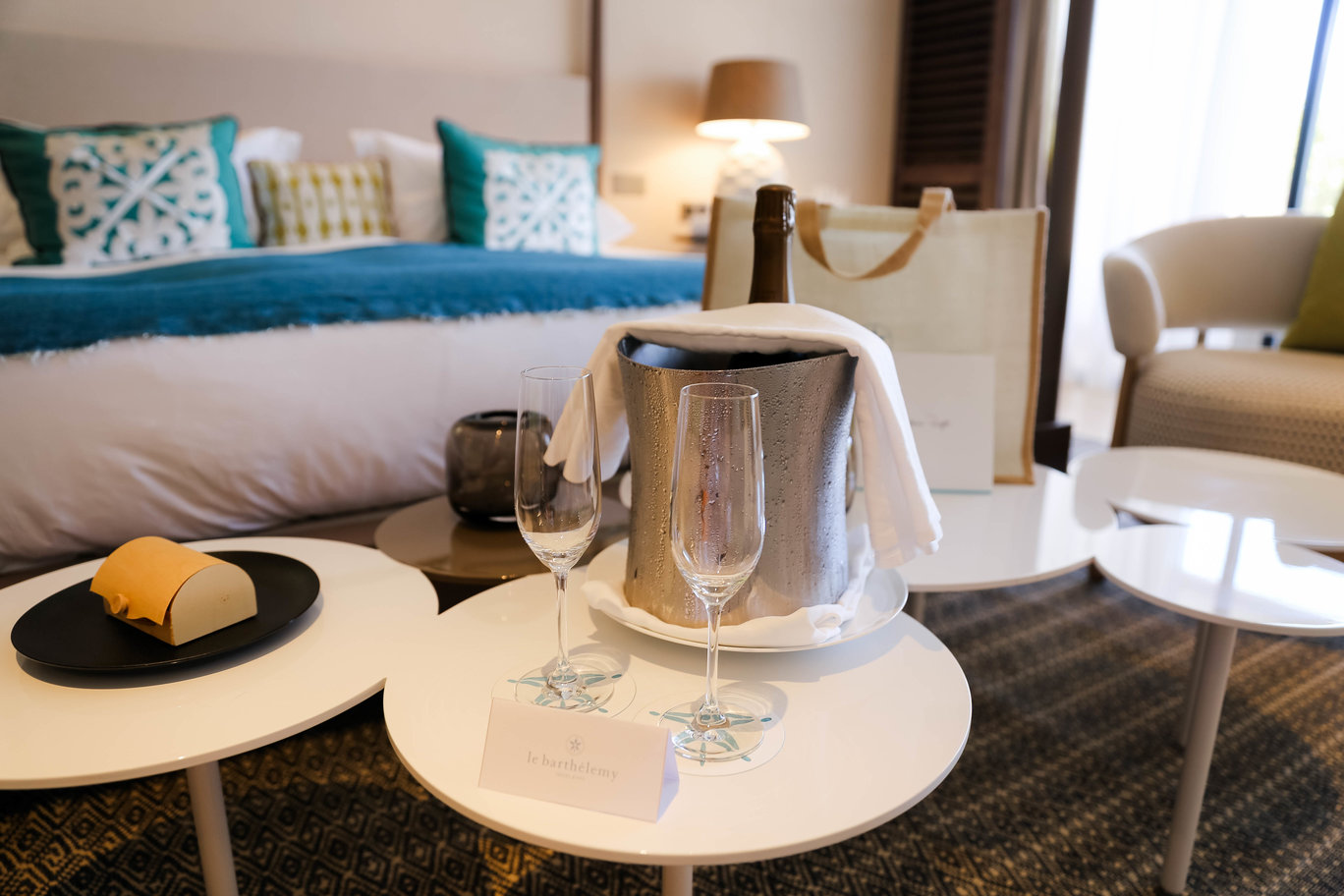 And one of our favorite parts, your own little oasis in your room.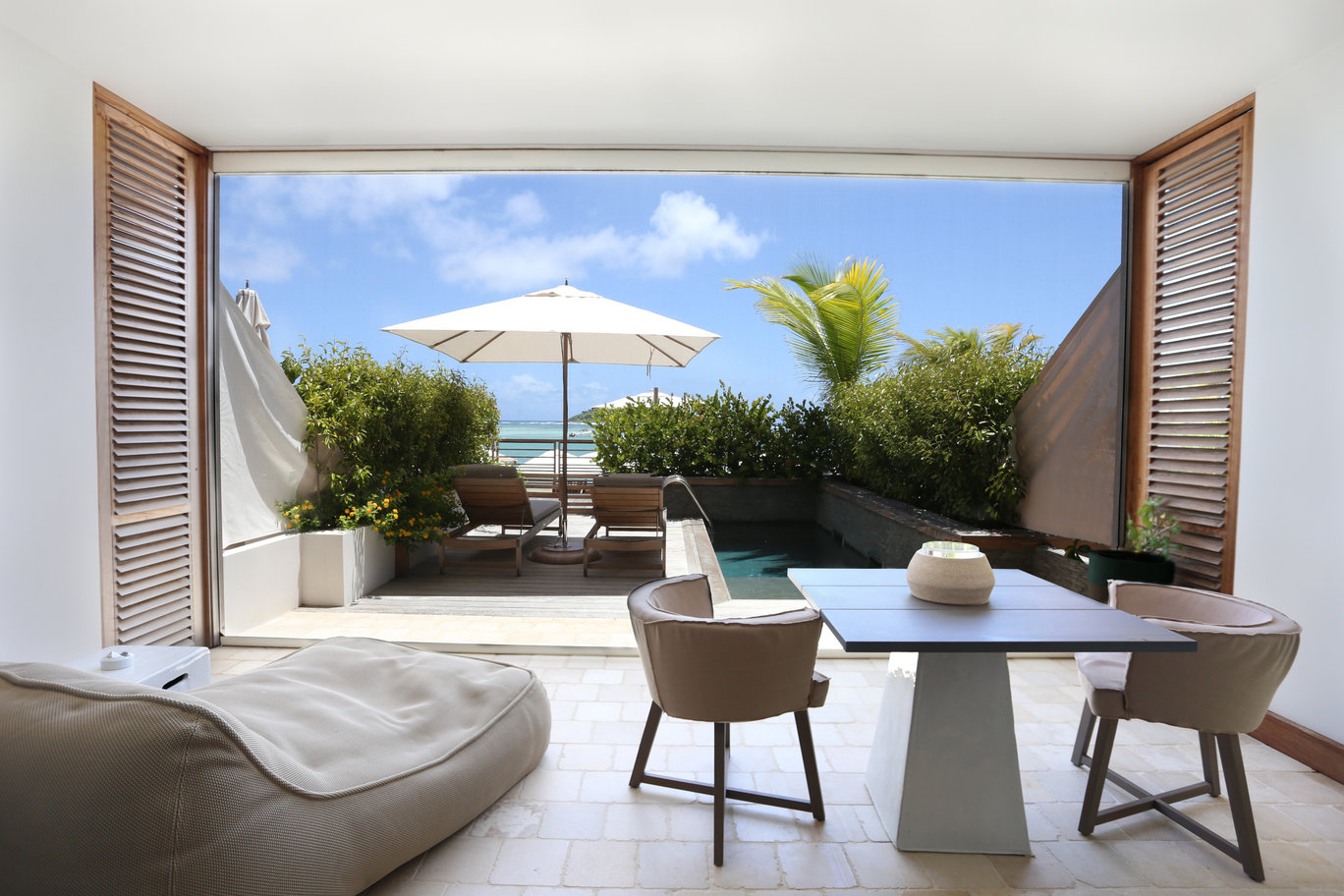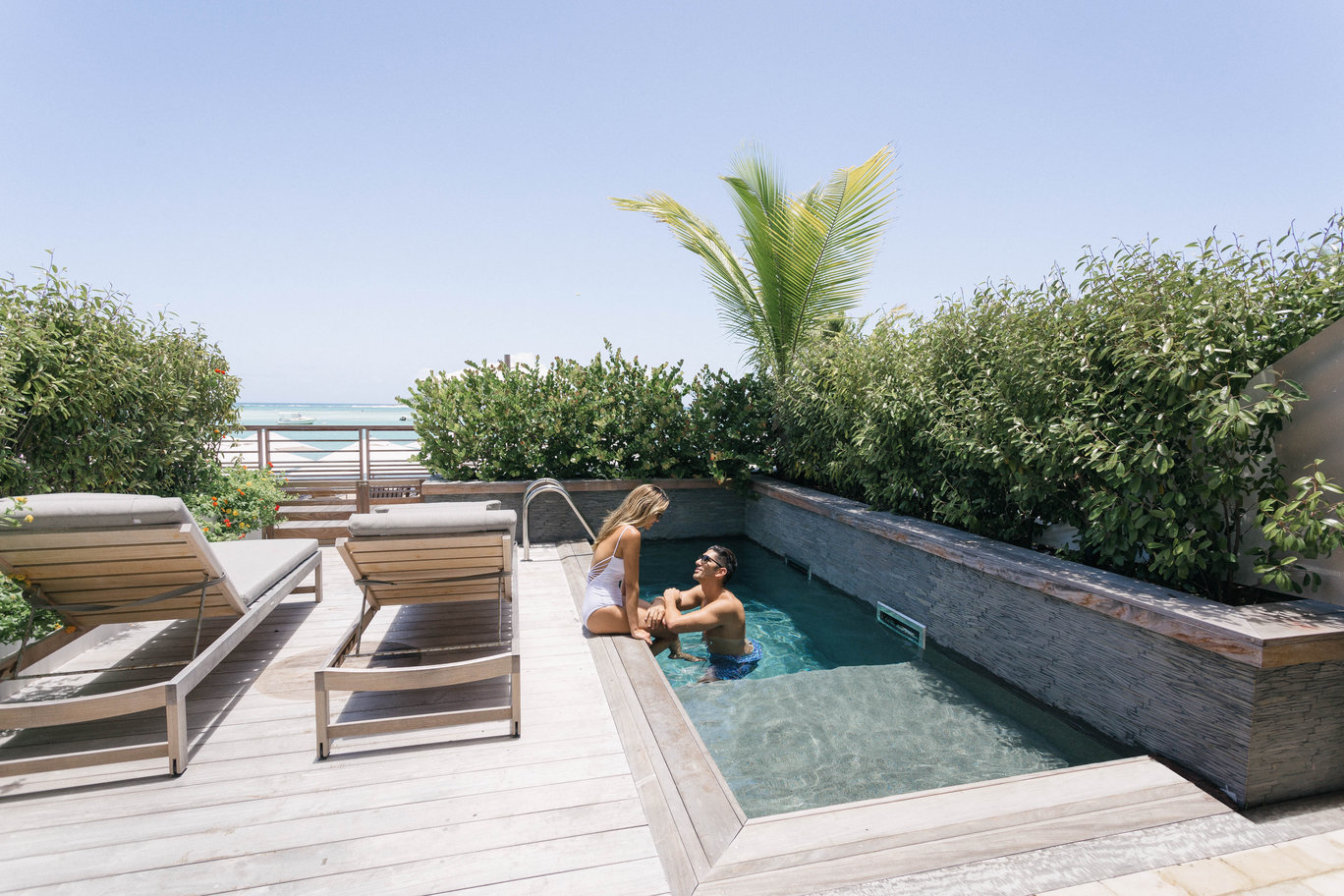 Yes, you have your own outdoor living area, plunge pool and sun beds overlooking the ocean with an exit that takes you straight to the hotels main pool or lobby.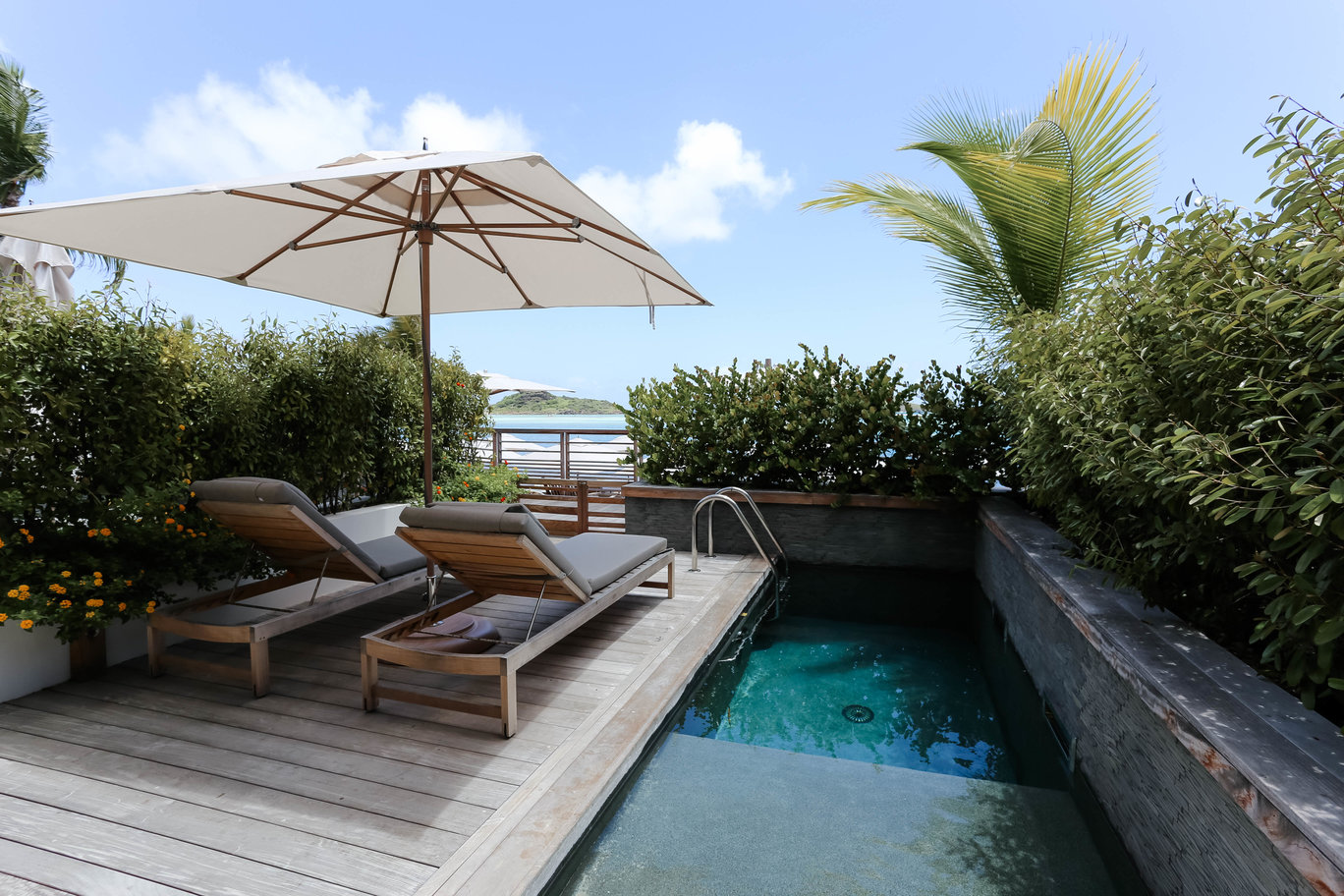 Pool & Amenities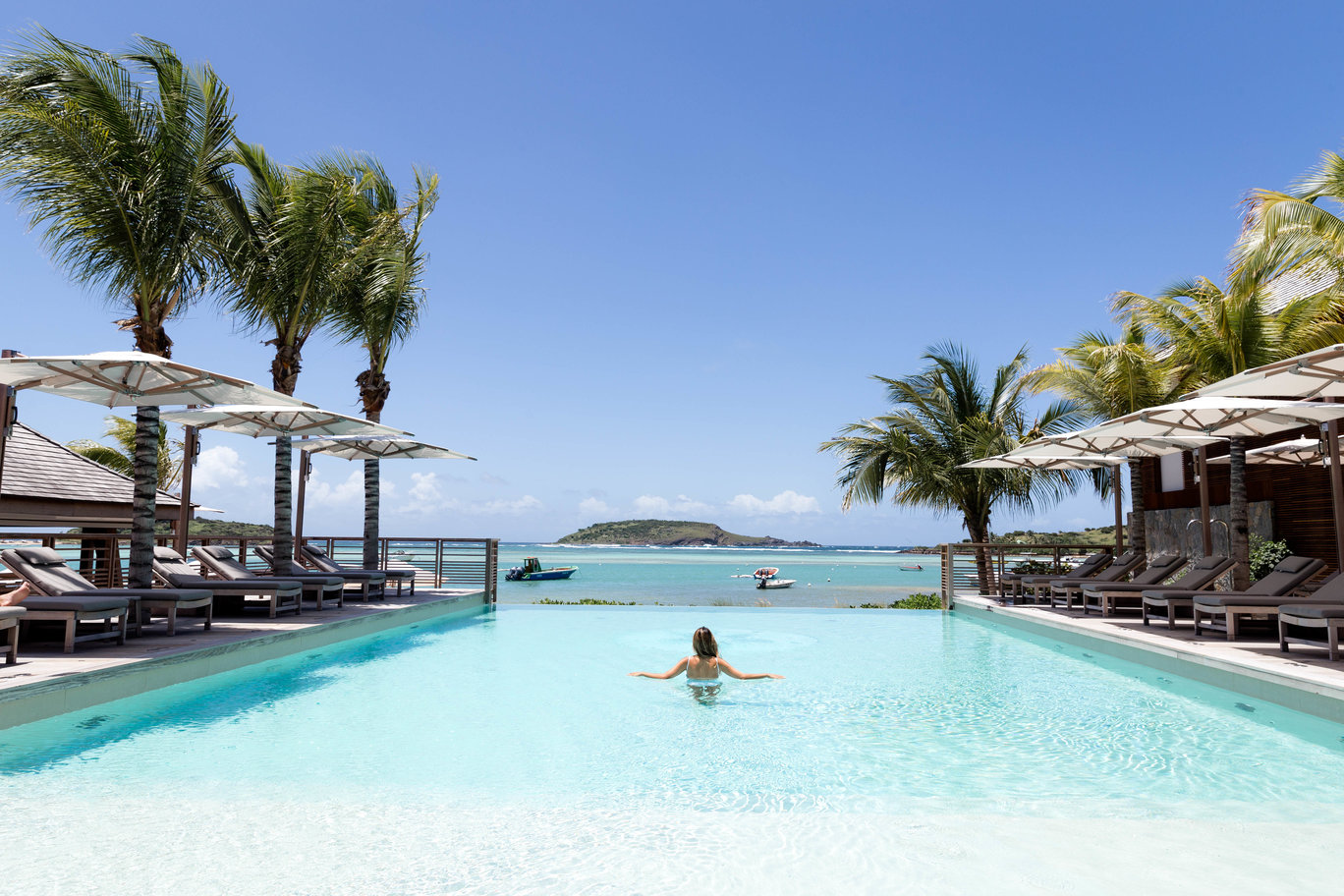 This is probably where you will be most likely spending most of your time. Trust me, just look at how beautiful the pool is and you will be convinced.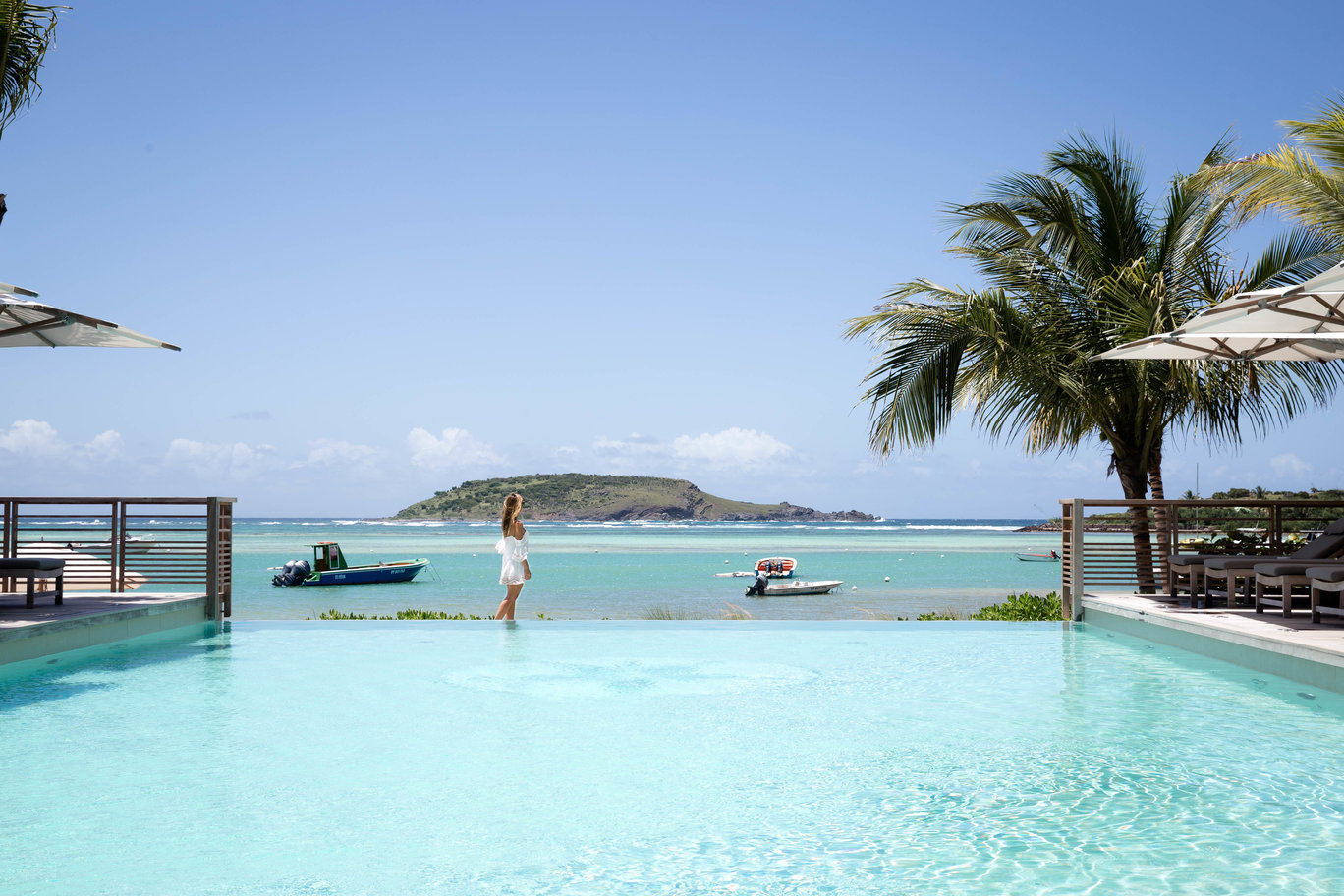 Once you get in the pool, all you will want to do is hang out by the infinity edge, admire all of the shades of blue, bird watch, and watch all the kayakers, paddle boarders, and kiteboarders. Order some fresh fruit and some fresh juices and just soak in the view.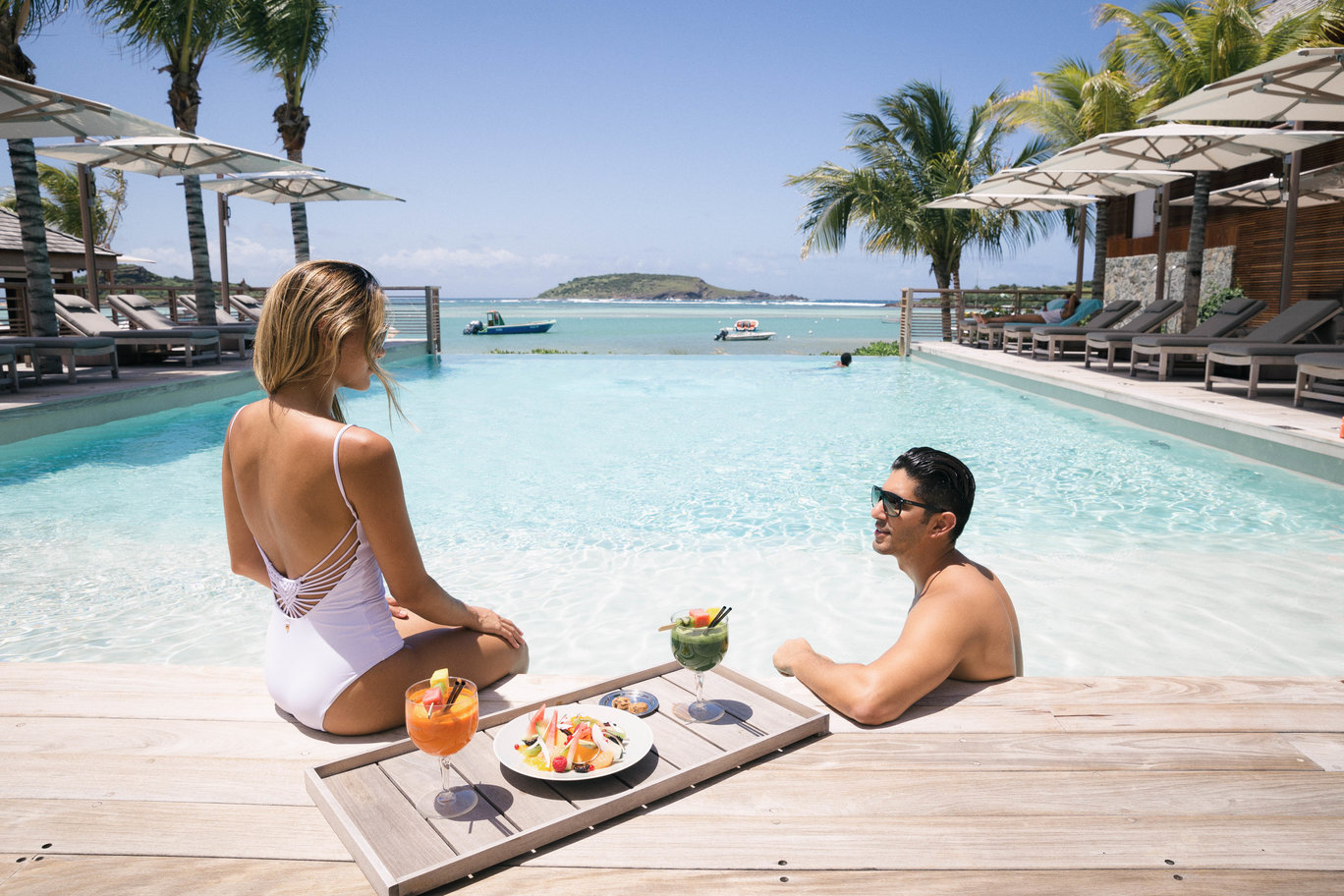 There is also a small spa and gym in the property if you are feeling brave or you can be like us and skip the gym and enjoy more outdoor activities such as paddle boarding, kayaking or snorkeling. All gear is free of charge for hotel guests and is provided in the Water Sports center.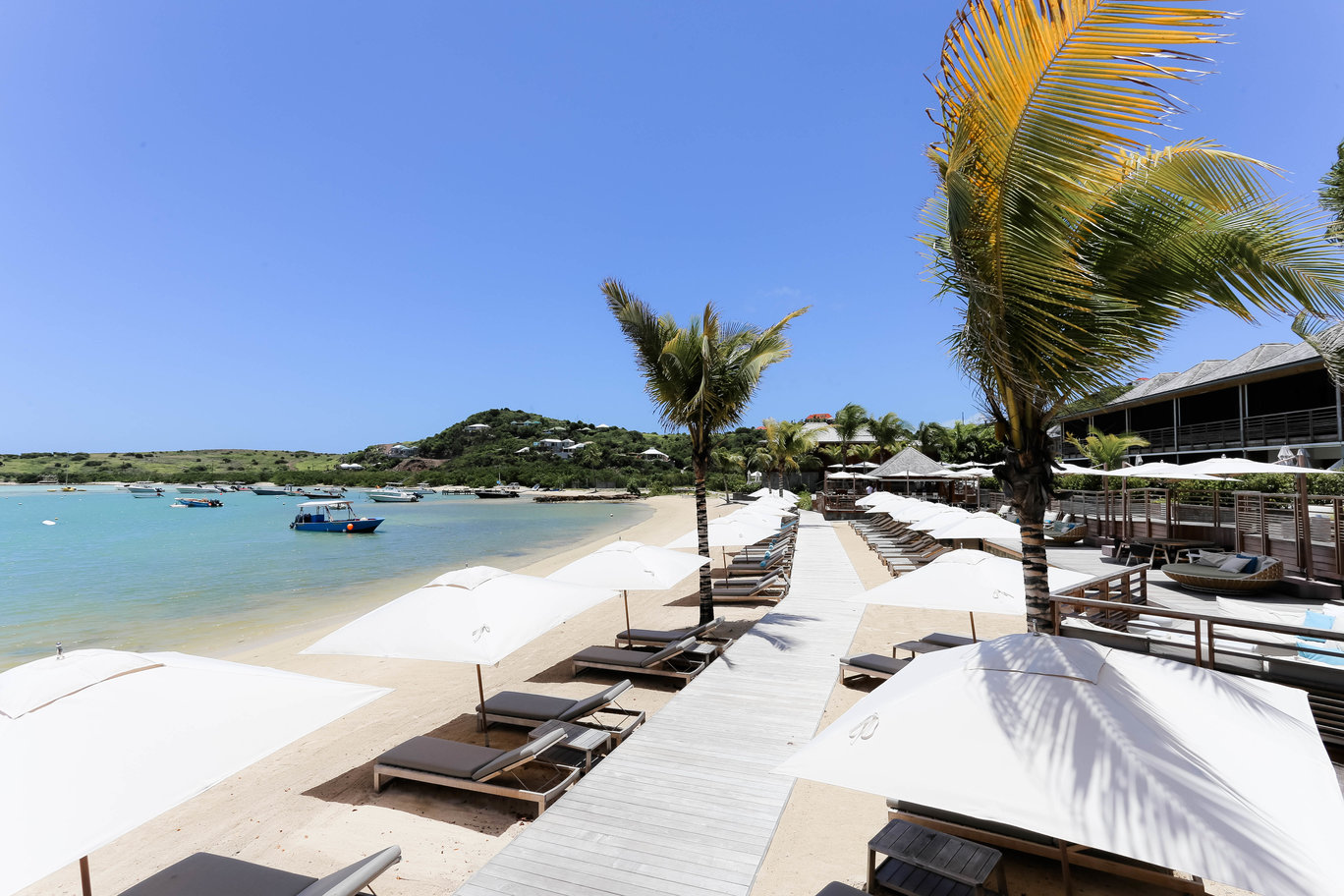 Villas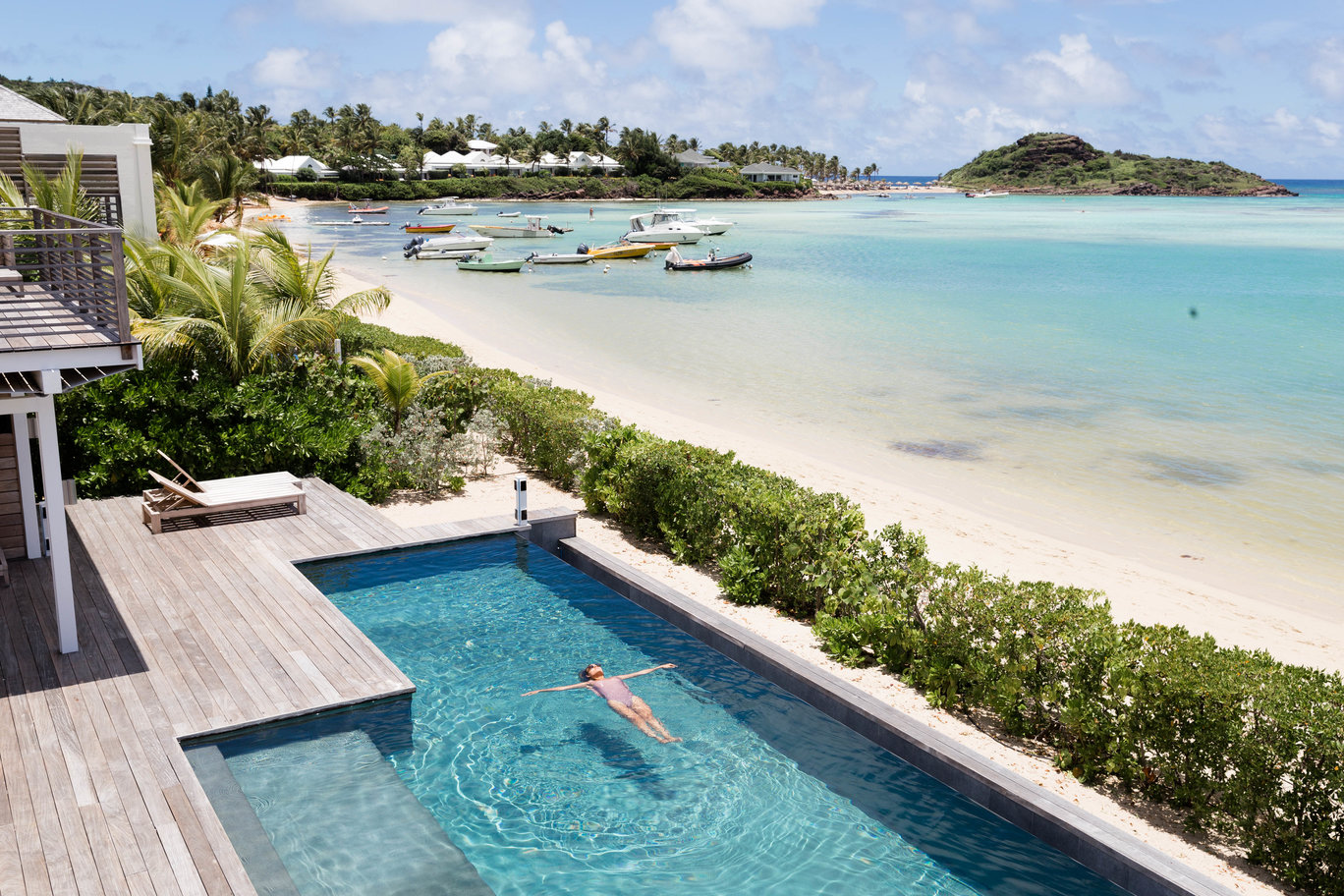 Villa Bleu and Villa Acqua are two identical beach front villas in Le Barthelemy. Each with 6 bedrooms- two of which are master bedrooms-, 55-foot infinity pool, state of the art entertainment center, and plenty of living area is perfect for big families or a group of friends. And when I say beach front, I mean beach front as in take one step down from your private pool and you are on the beach.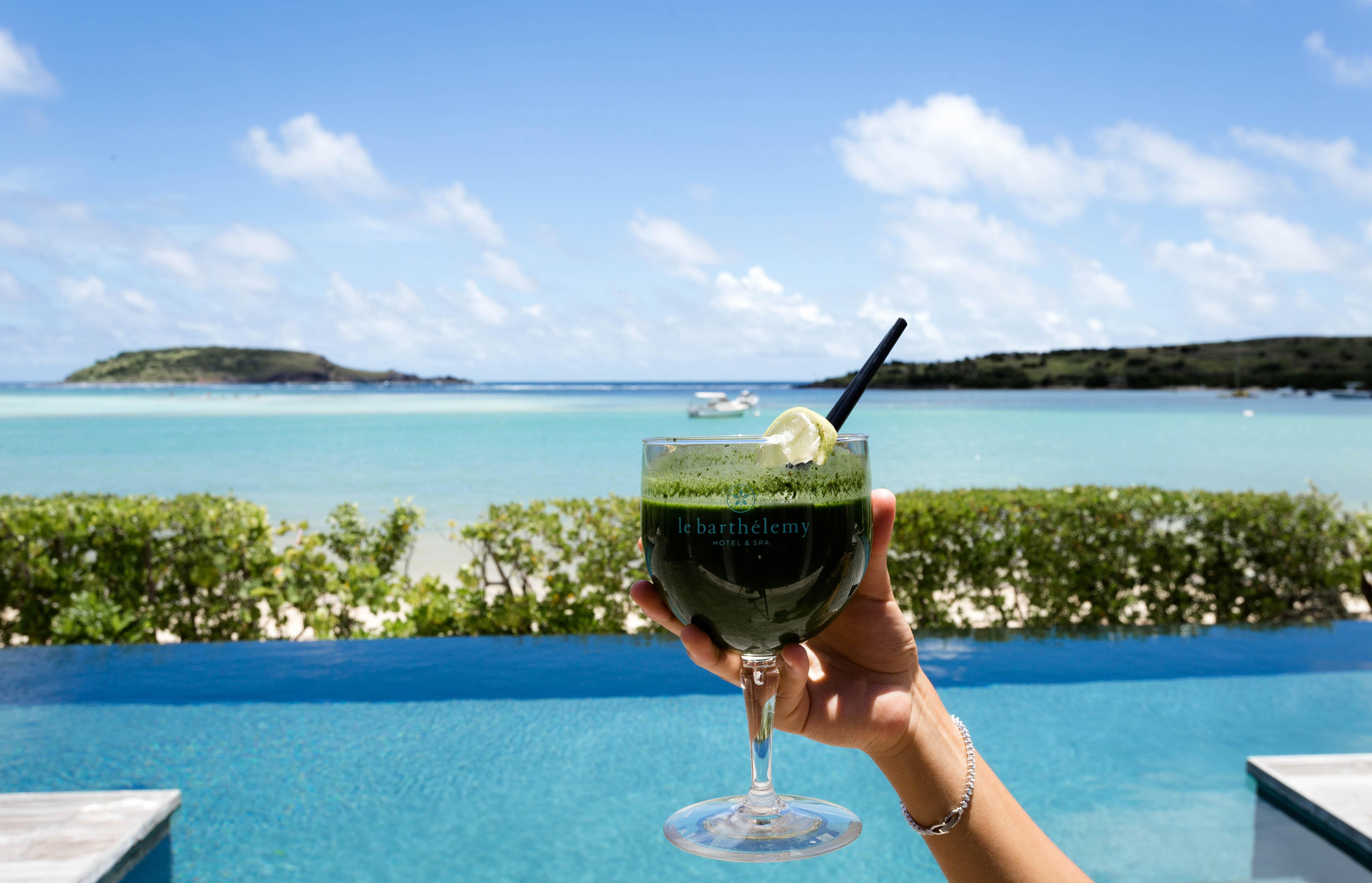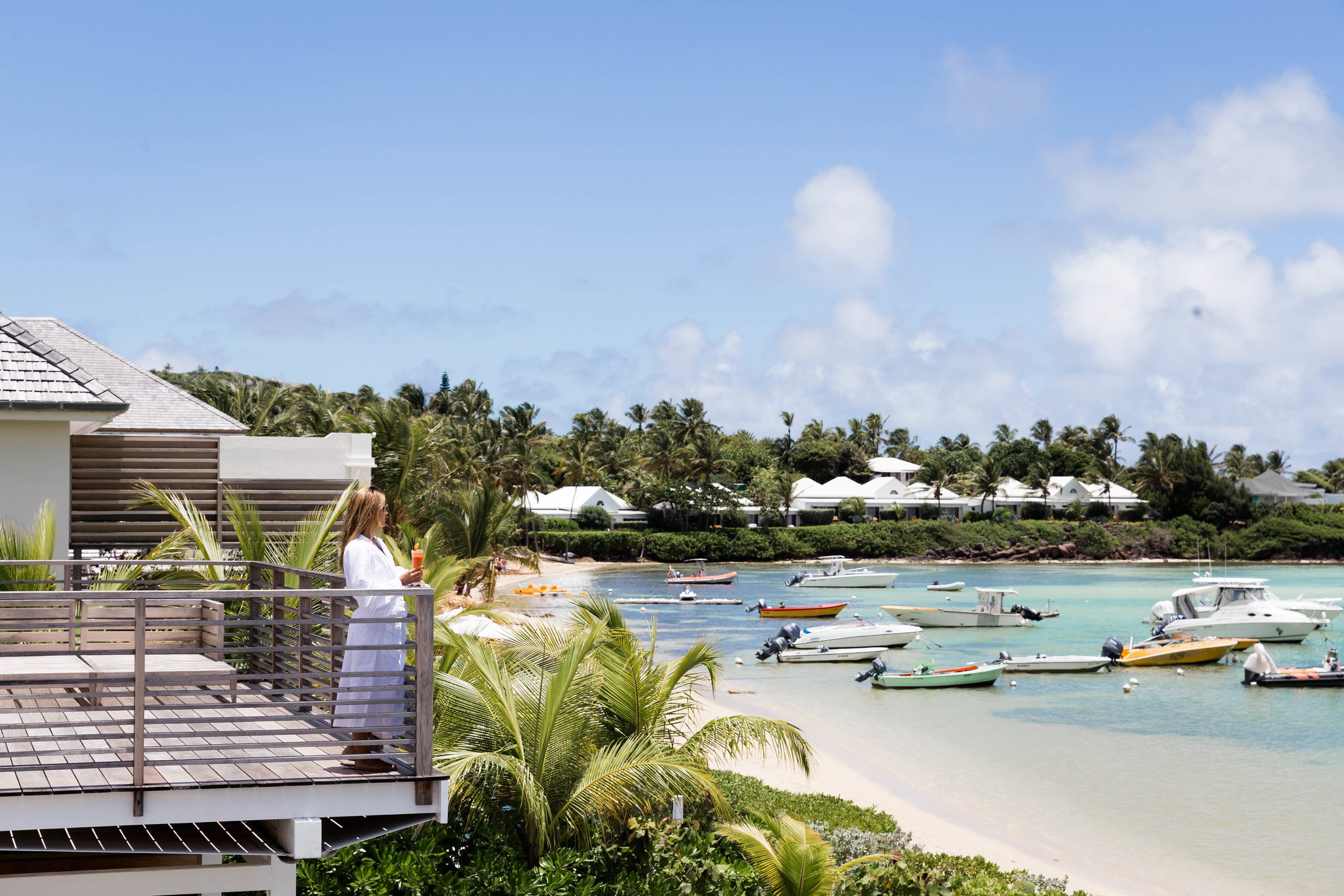 Dining
Le Turquoise and Aux Amis are the two places that you can dine in the property. The former, Le Turquoise, is the laid back and casual restaurant by the pool where you can get anything from cocktails, fresh juices, light snacks, and meals. They make a variety of fresh juices that I would highly recommend to try such as the Detox. Aux Amis also offers a lighter and casual setting during the day, but at night offers more gourmet island-inspired French cuisine. For vegans and vegetarians, there are a few pizza options as well as my favorite – the penne pasta with red sauce. Though these are the only two options on the menu, the staff is more than happy to prepare a veggie meal for you based on what they have in stock.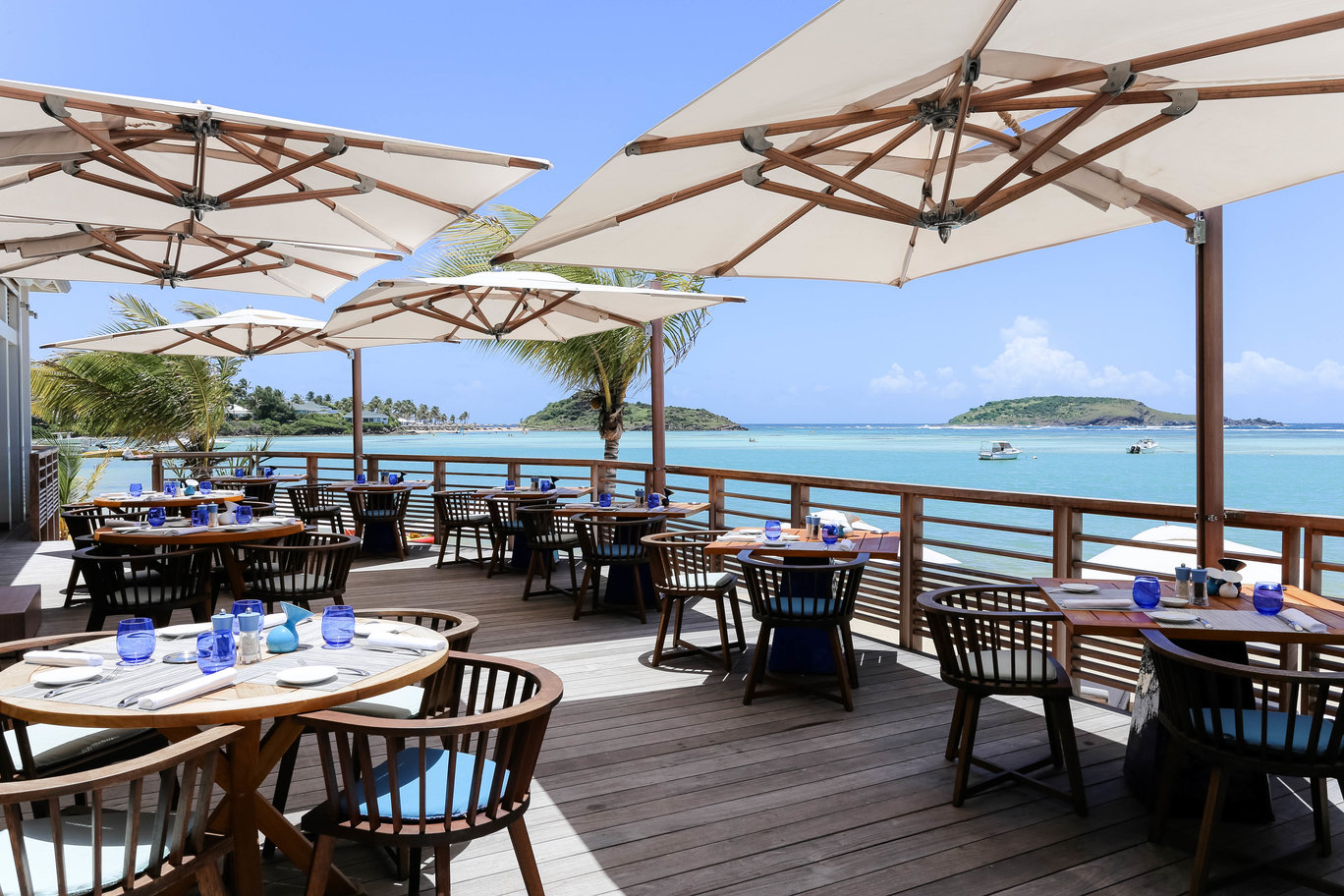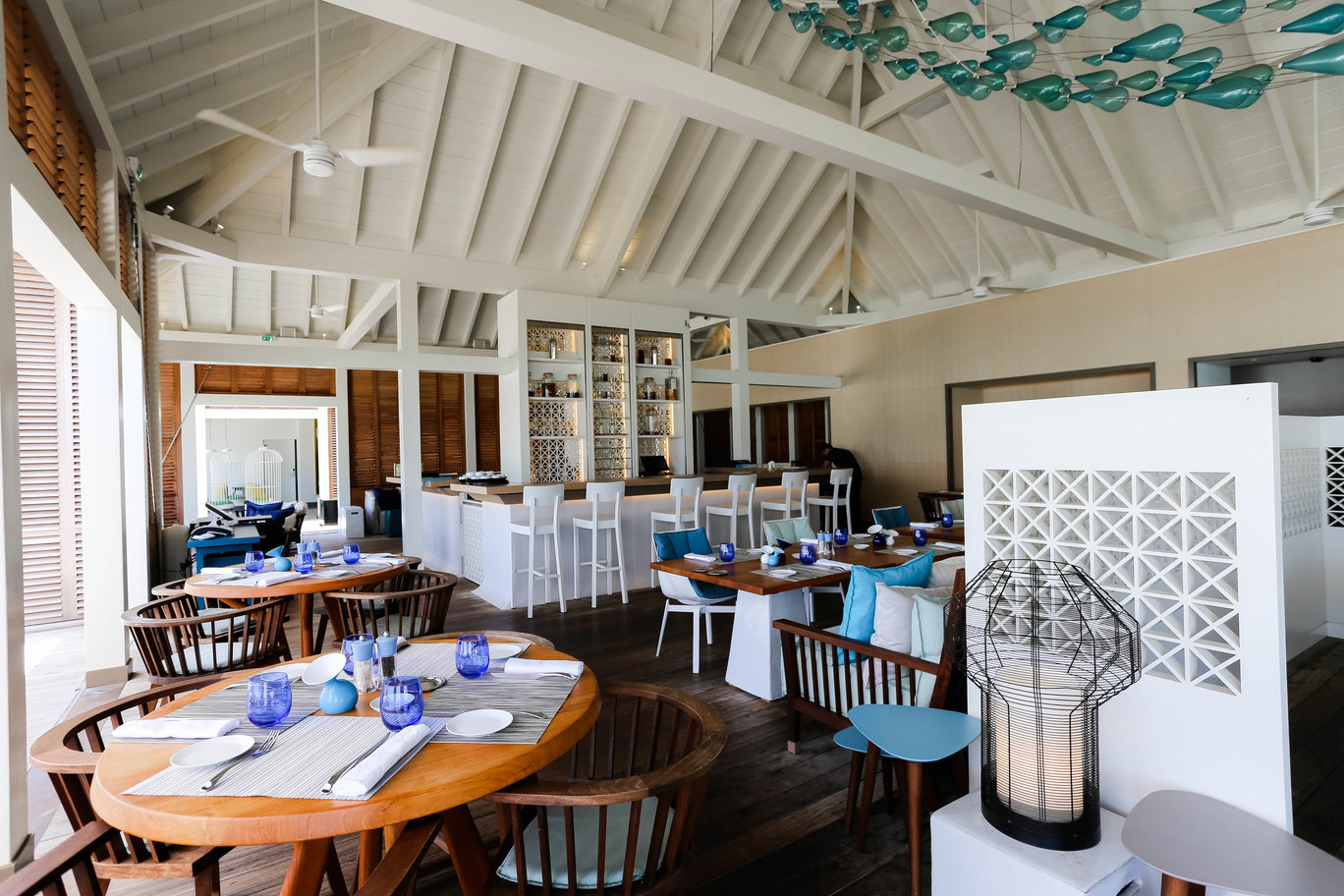 For additional information about the property or bookings please visit their site: Le Barthelemy Hotel & Spa 
Disclaimer: Though this post is in partnership with Le Barthelemy Hotel & Spa, as always, all opinions are my own.