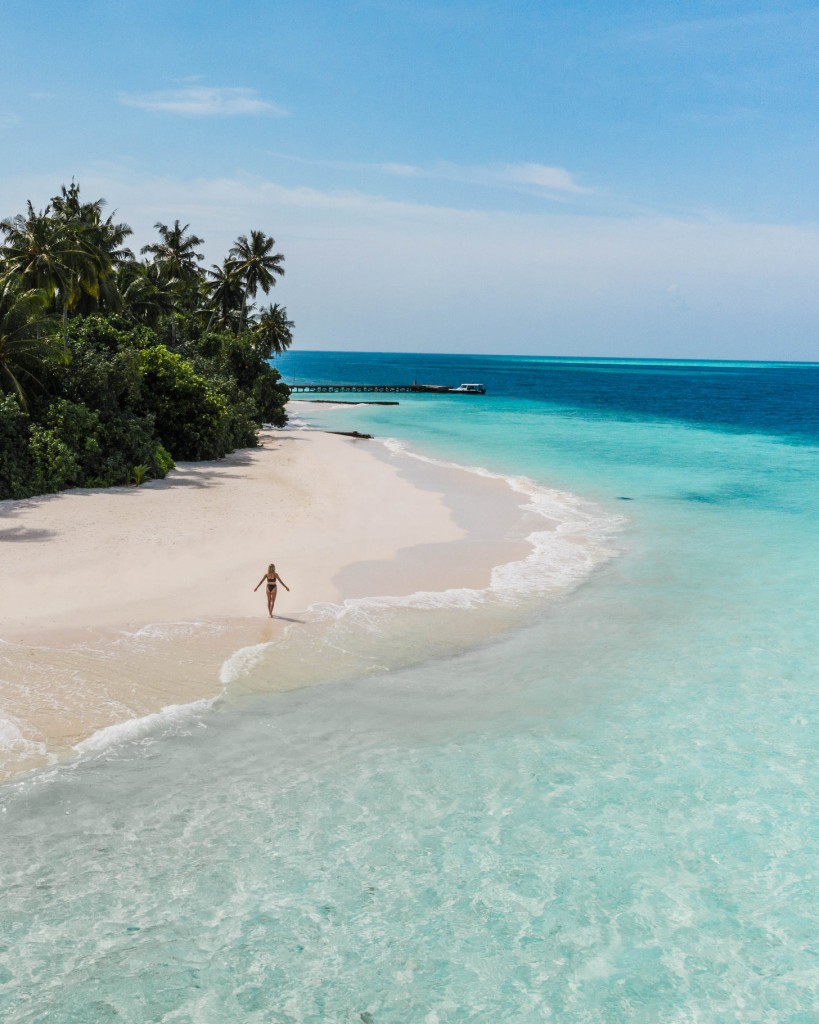 What You Need To Know About Maldives:
Unlike many other places on the planet and one of the things that makes the Maldives extraordinary unique is that each hotel is located on a private island of itself. In order to understand this concept, we need to realize that this island country is composed of a chain of 26 coral atolls each of which is made up of hundreds of different islands all dispersed through roughly 90,000 square kilometers making it one of the world 's most dispersed countries! These hundreds of islands are miniature islands, most of which are inhabited and left untouched. For this reason, each island can only "host" one hotel and also one of the reasons why most hotels have water bungalows. This is why planning a trip to the Maldives is extremely different than planning a trip to most other tropical destinations, and why it's crucial for you to do lots of research to choose the right hotel since you will be spending all of your time there. This means you will sleep, eat and do all of your activities in the hotel. In the Maldives, you can not simply leave the island and go somewhere for lunch or explore a different beach (Unless you are staying in the capital, Male ). This means that essentially the hotel that you choose to stay in will define your whole Maldives experience.
Location and How To Get to Raffles Maldives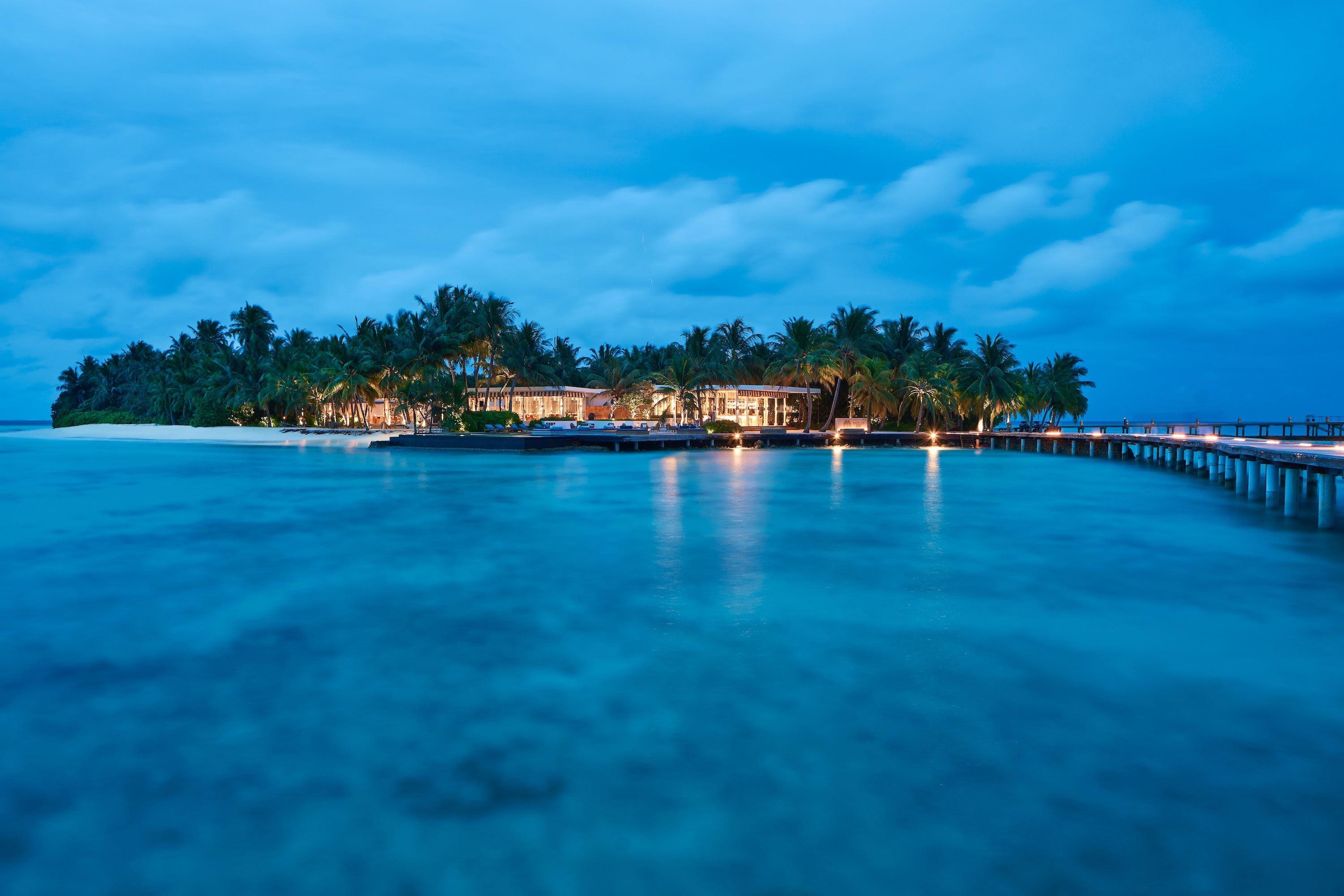 As soon as you land in Male International Airport you will be greeted by a staff member from Raffles Maldives. As in order to reach the property you need to take a domestic flight to a local island first, the staff member will guide you to the domestic terminal which is just a short 2 minute walk away from the international terminal. Here you will be escorted to a lounge to relax a bit and grab a quick bite while the staff checks you in for your domestic flight connection, getting your boarding card and checking in your luggage. And once the flight is ready to board, he or she will escort you directly to the security and flight check in. The flight is about an hour long but it can take an additional 30-40 minutes if you have a stop. Once you reach, the Raffles team will be waiting to escort you to the boat and start your 30 minute ride to the property. Best part is that you get a complementary massage on the way there!
Our Villa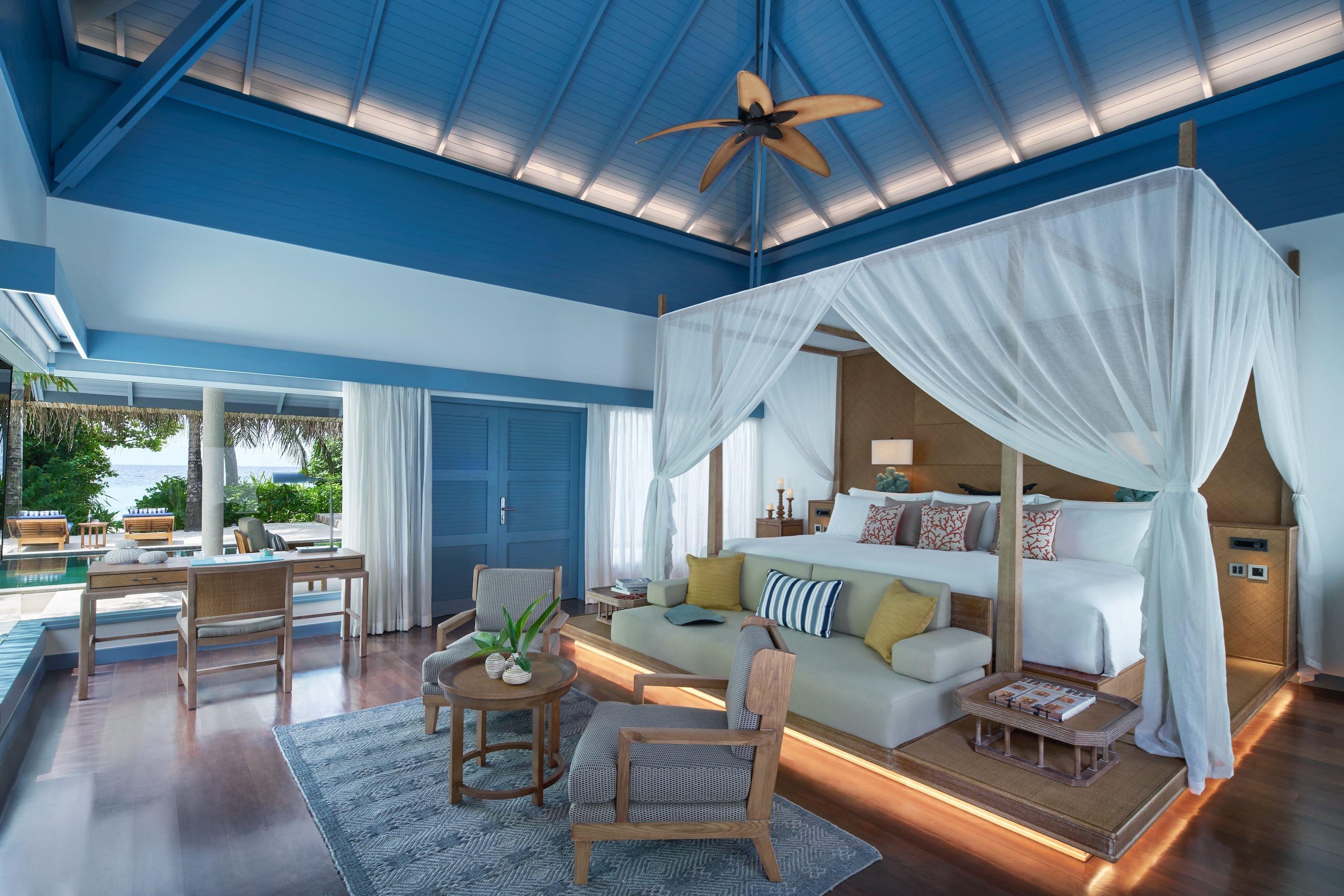 We were very lucky to be able to experience and stay in the Beach Residence. At 2800sq ft this gorgeous room is worthy of being an actual residence and makes you feel right at home in paradise. With two separate and detached bedrooms which are separated by a private pool, garden and dinning/kitchenette in between is perfect for families as it provides ample family space and privacy. Complete with a massive master bedroom, trust me when I say massive, with the biggest bed I have ever seen in my life and a bathroom bigger than your typical bedroom suite size , a walking closet and an outdoor shower, the master bedroom alone feels like your own oasis. But that's not all yet, with your daybed, sun beds, outdoor living space, dining set and not to mention that you are just a few footsteps from your own private beach, there really is little need to leave your room.Specially when you have an amazing butler that is assigned to your villa who is at your service whether it is to book dinner reservations or help you plan your stay. If you are traveling with little ones, your butler can even teach them to windsurf! I have to say, the service, including our butler was amazing. Even though we had a very early departure, our butler organized our takeaway breakfast, came along with us to the domestic terminal, checked us in, and got us all settled – smooth and stress free process.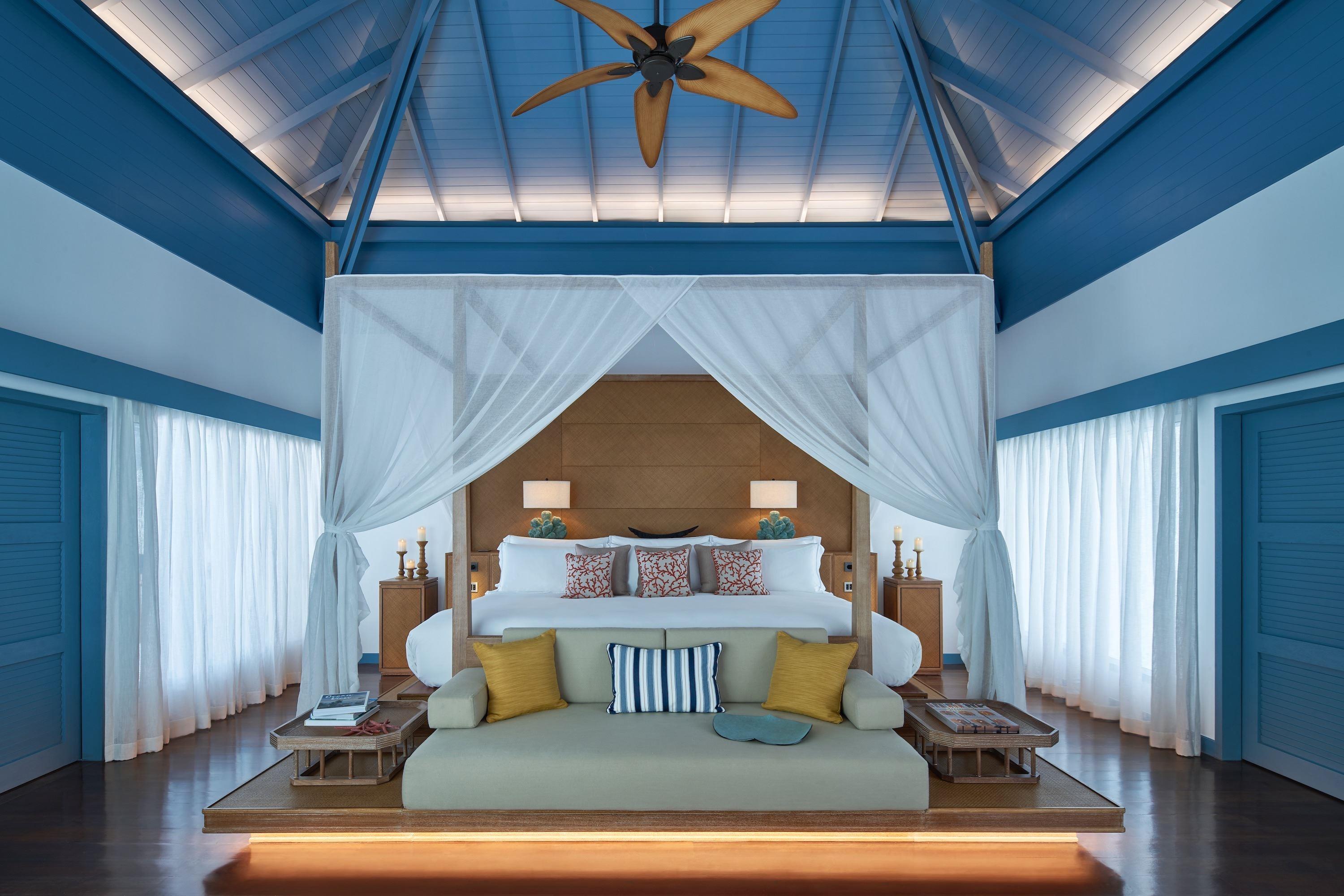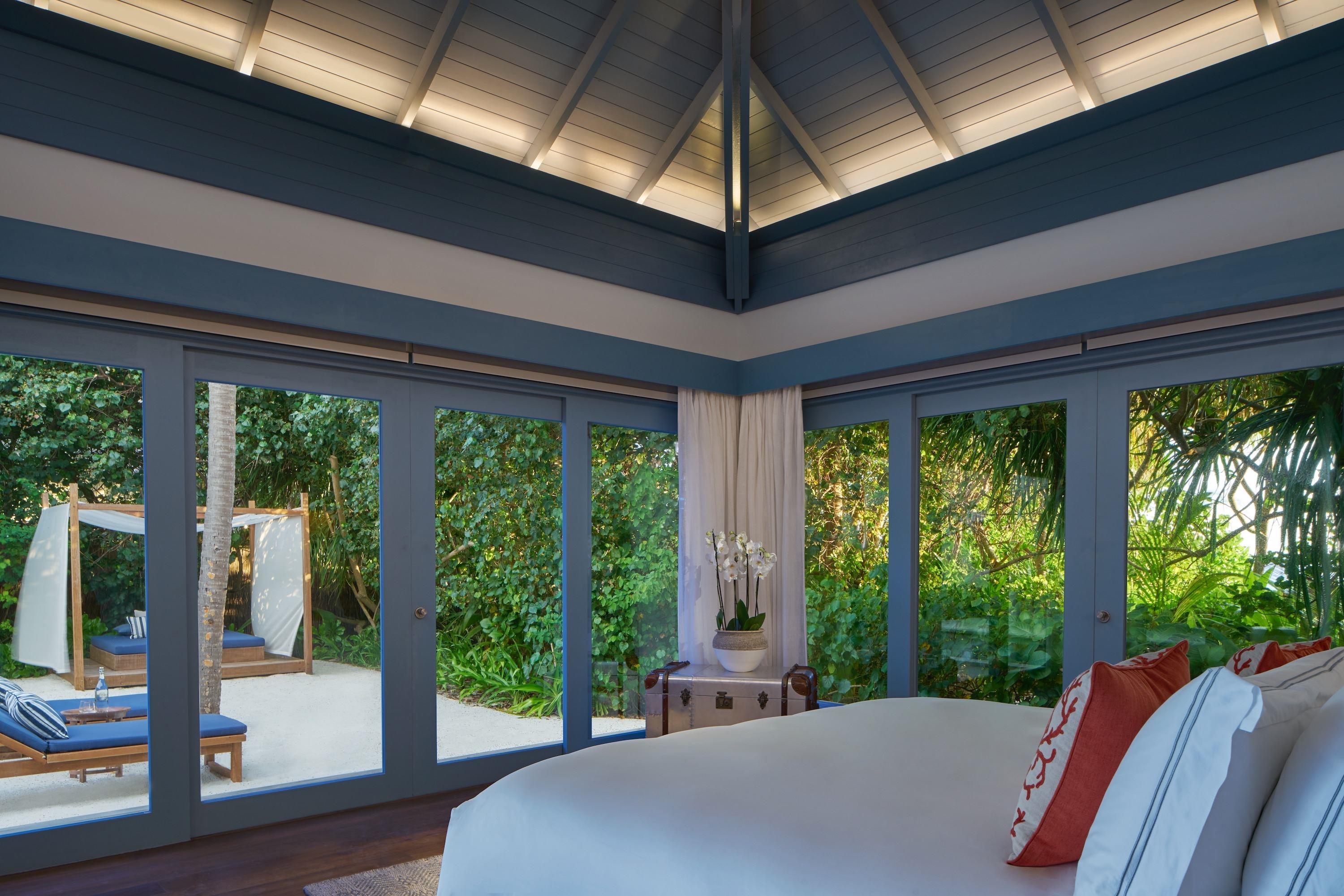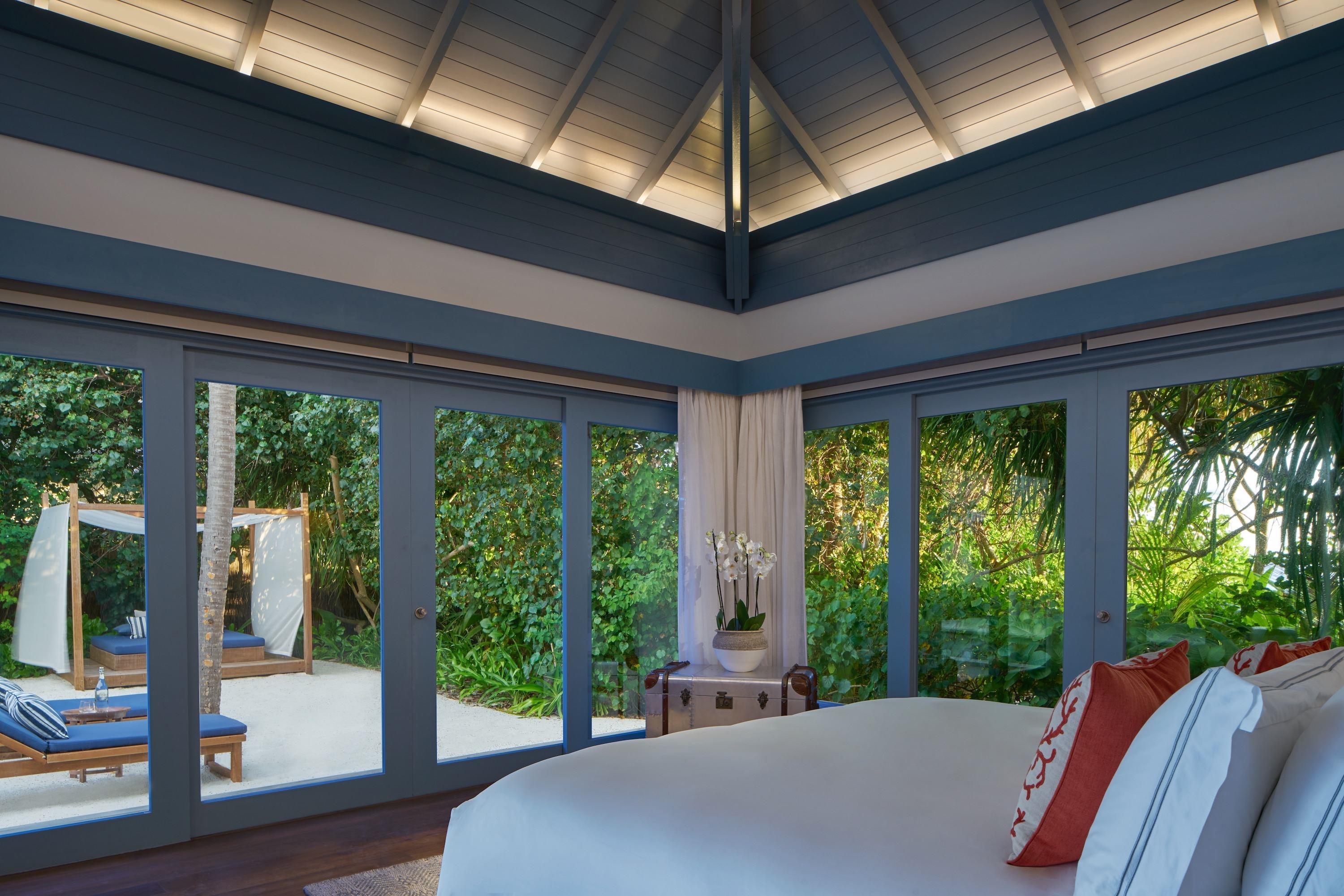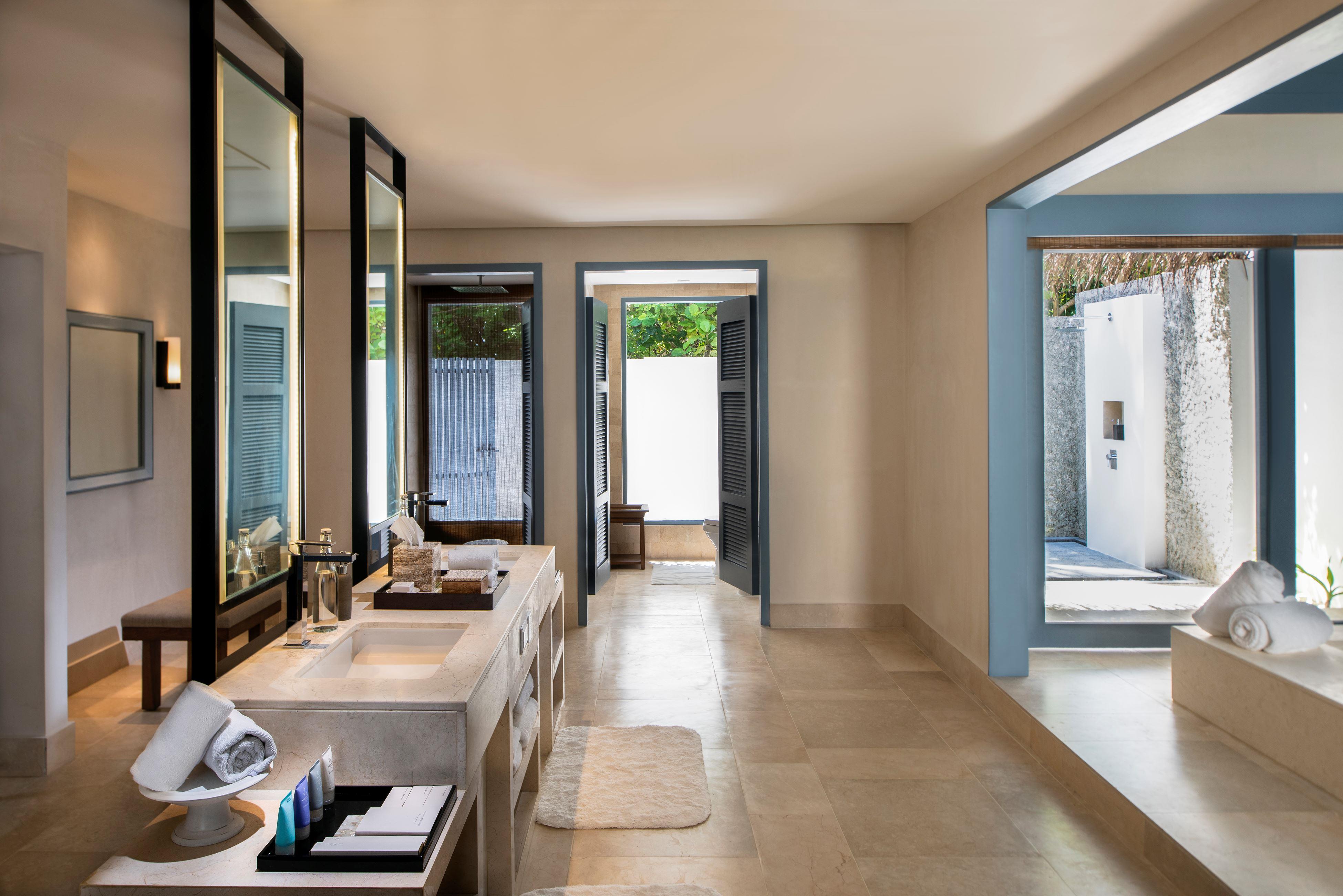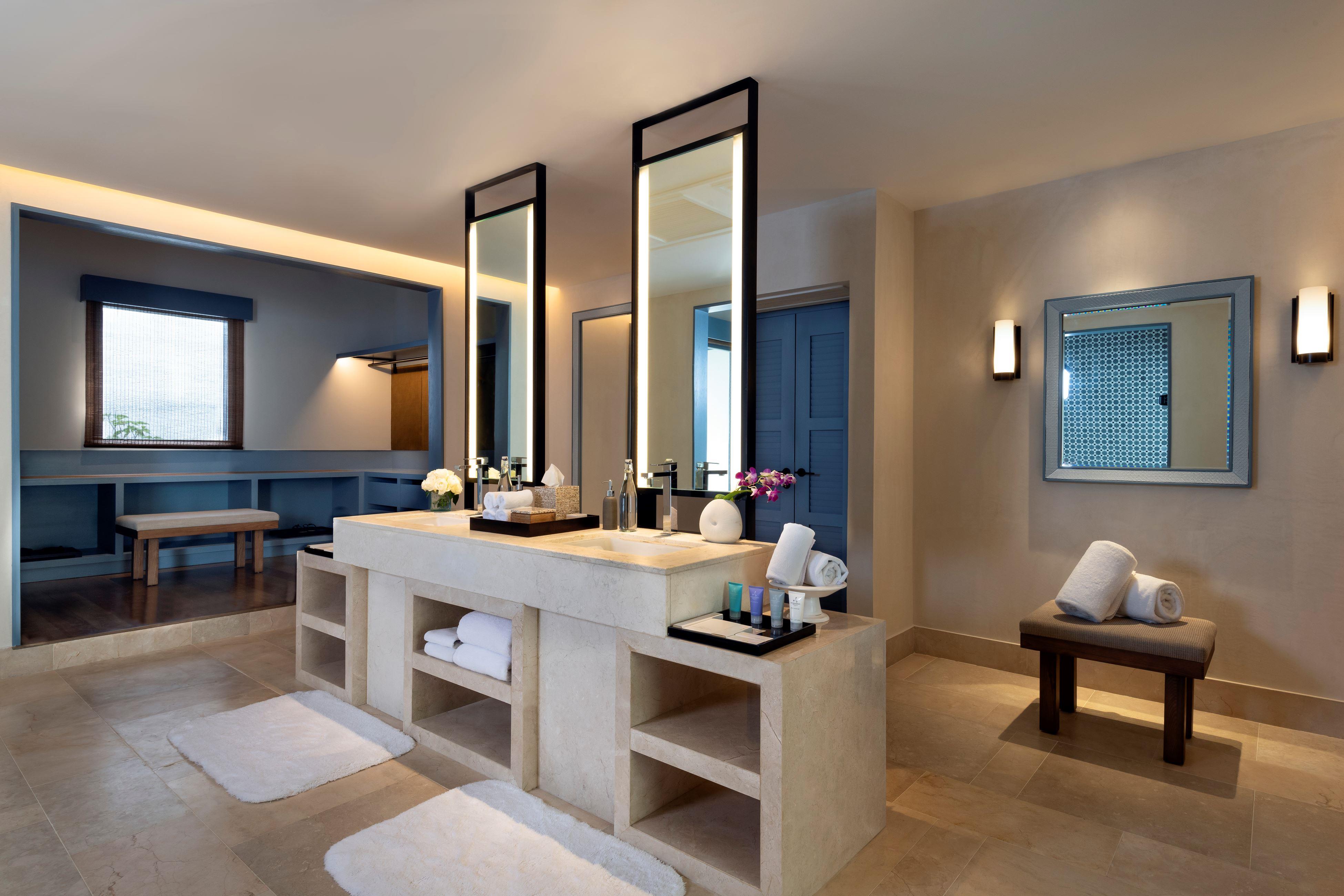 By the way, during your stay, I'd highly recommend to enjoy lunch or breakfast set up in the privacy of your own beach residence.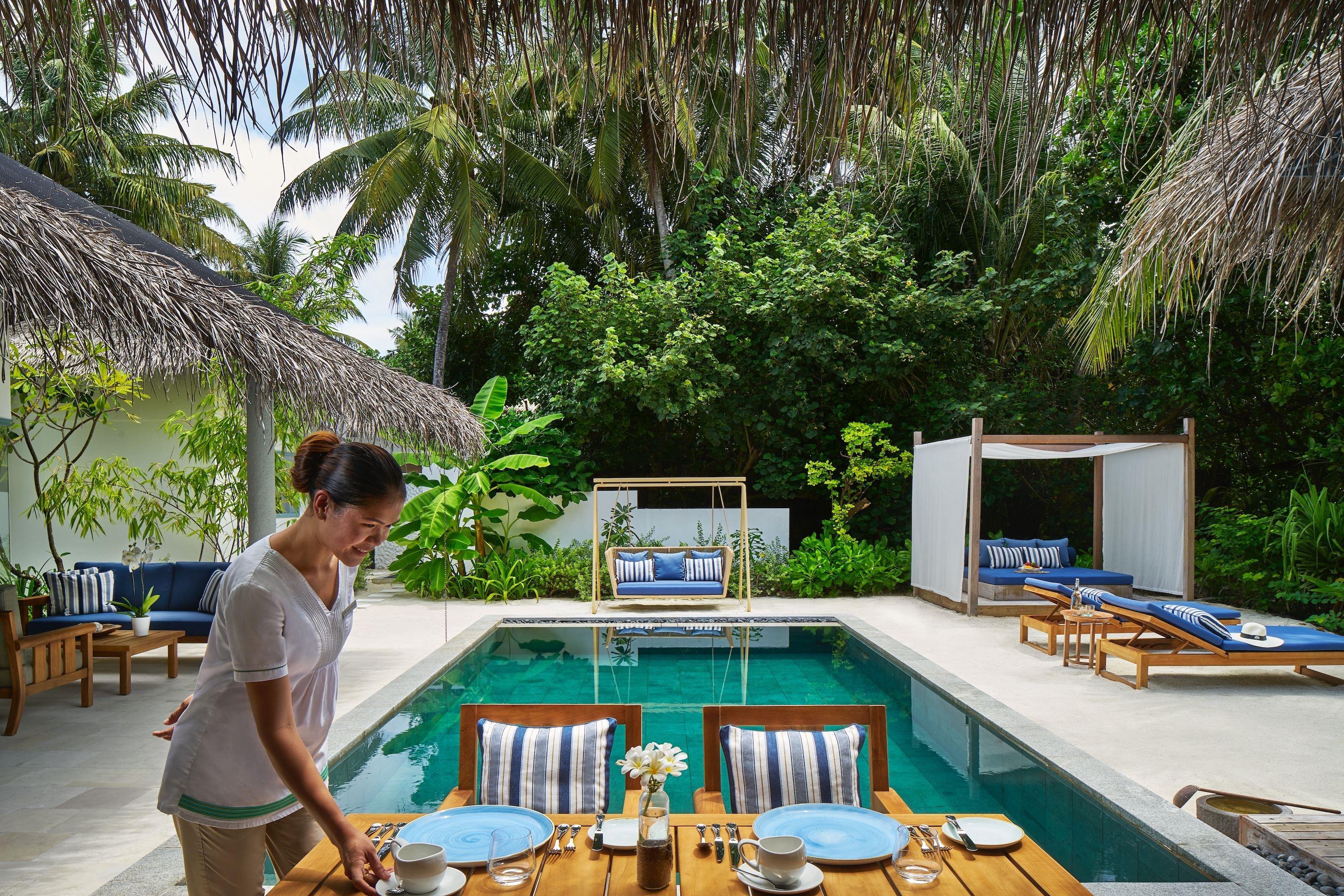 Amenities & Dinning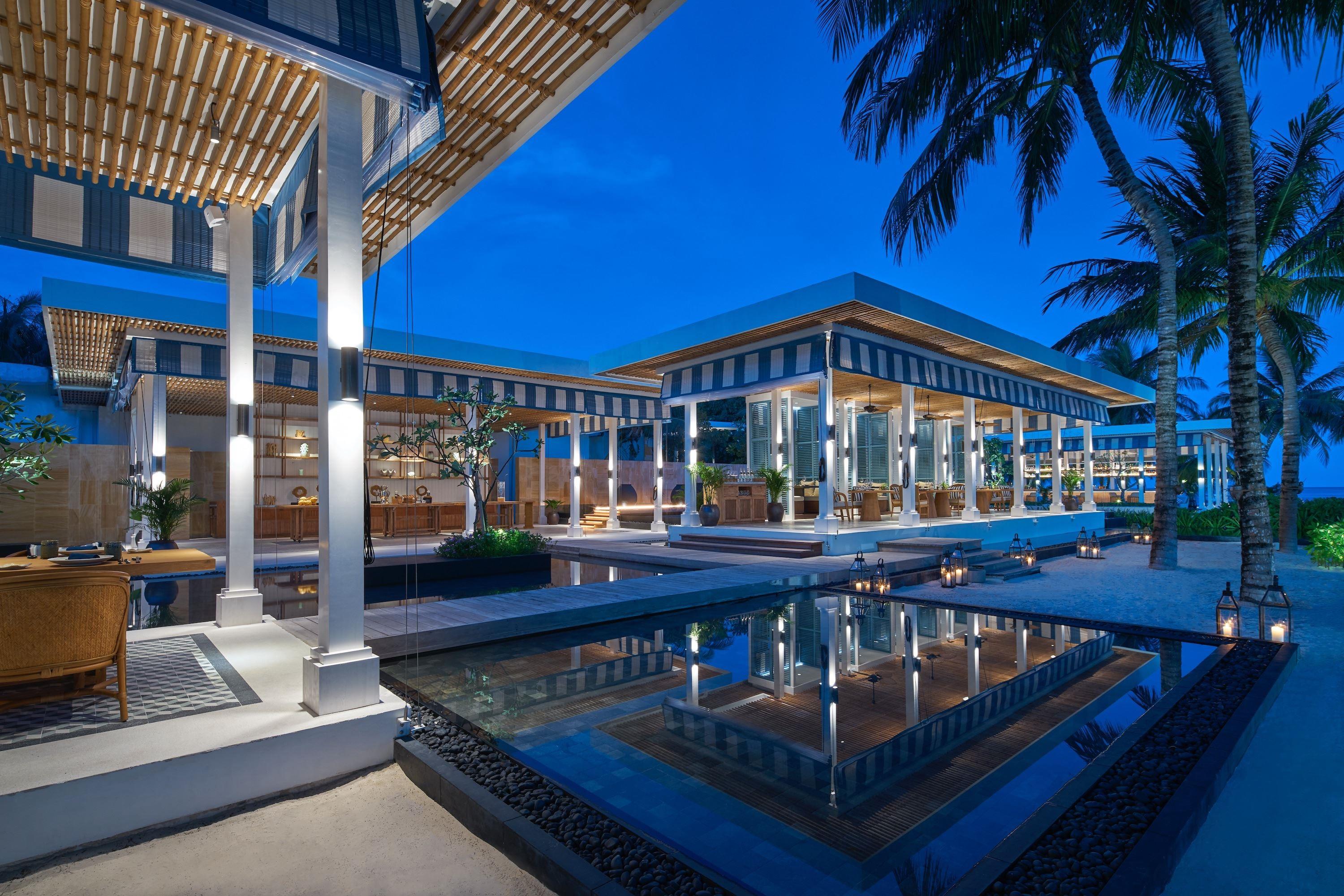 Raffles Meradhoo island is located in a very small island in the southern part of the country. It takes about 7 minutes to walk around it! That is of course if you don't get distracted spotting many baby reef sharks swimming very close to the shore or counting crabs which was my little ones favorite activity haha. But though the island is small, it is complete with a spa, gym, restaurants, and pool area. You can even hit some golf balls by the pool area with very "innovative" and eco friendly golf balls that are made from fish food.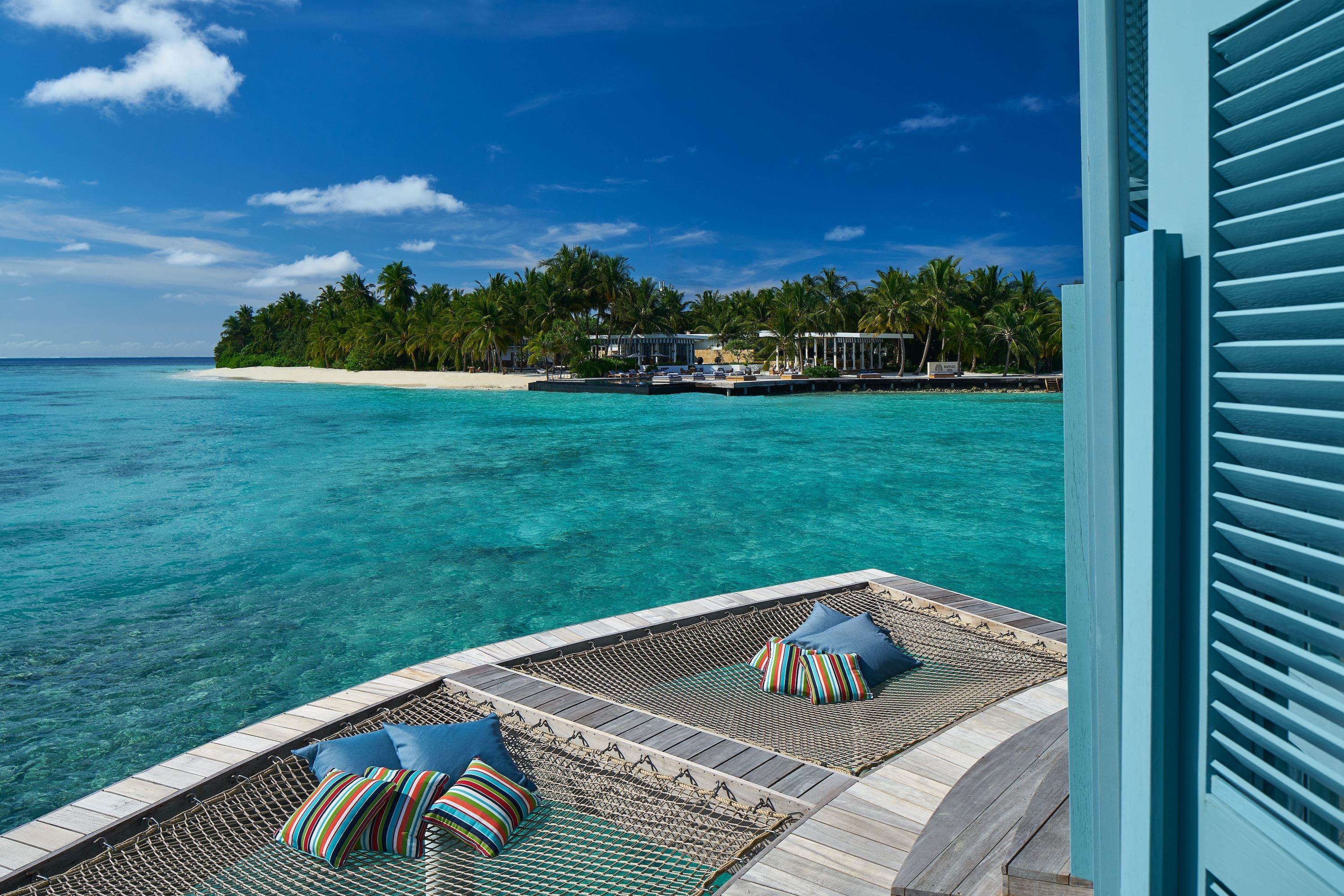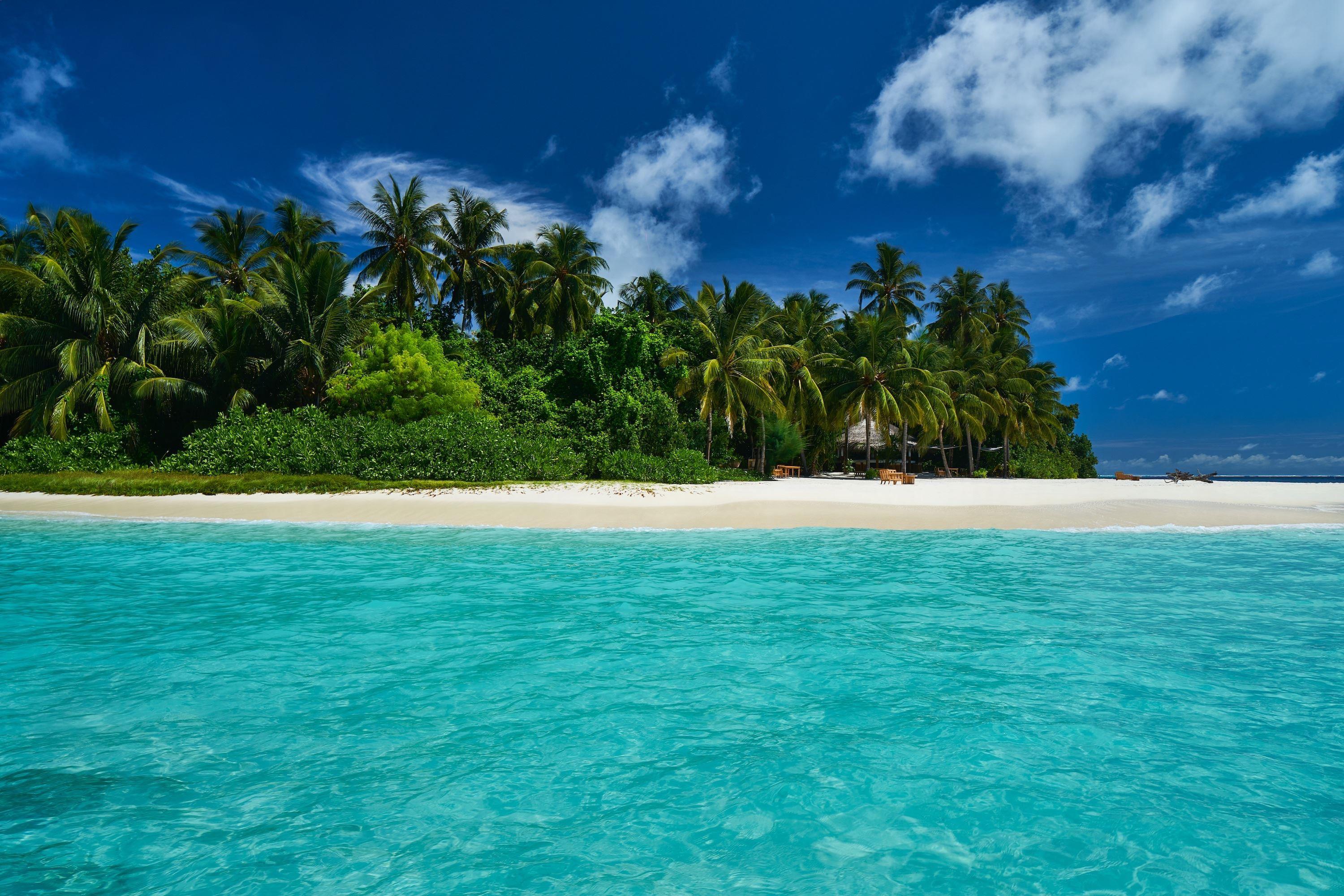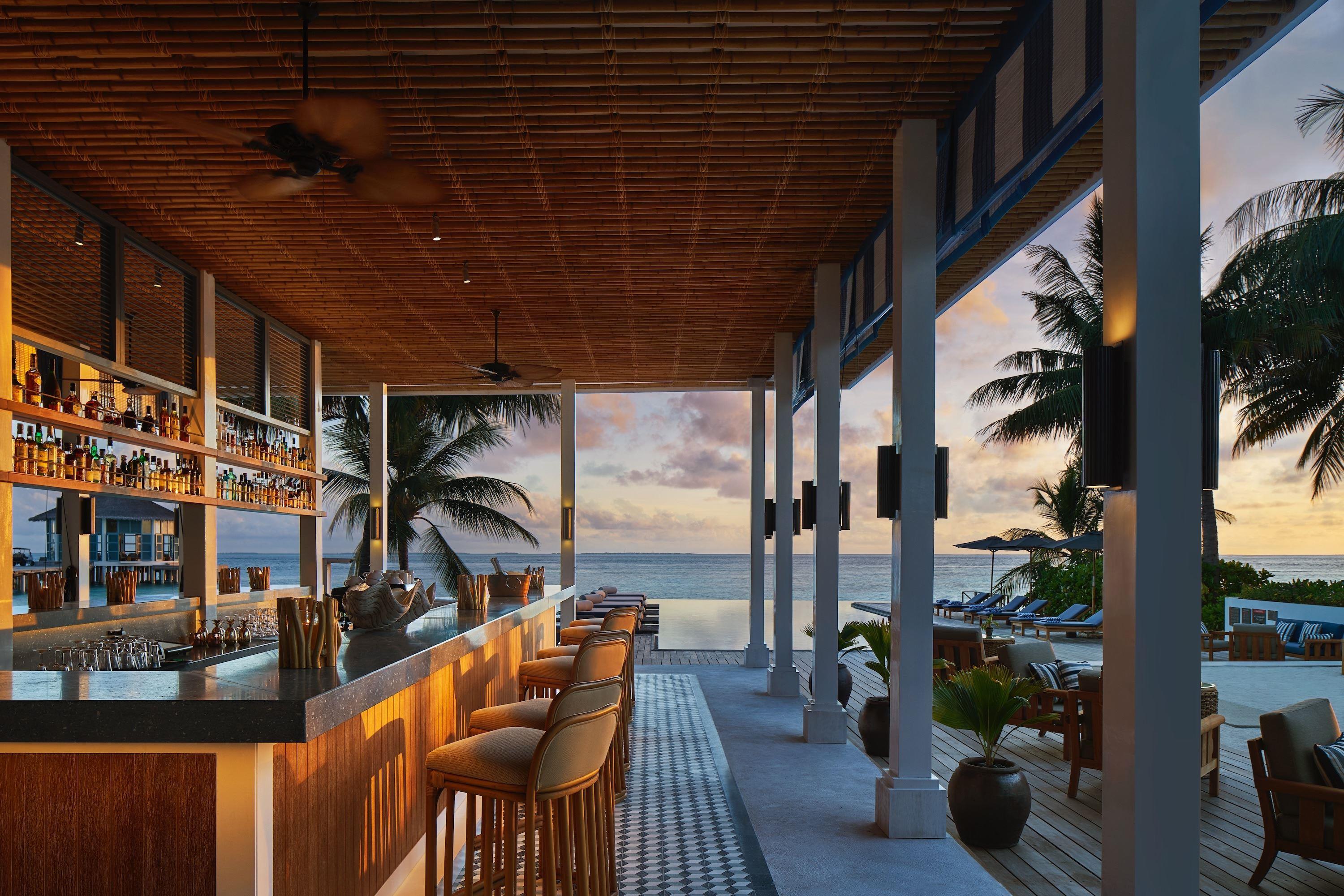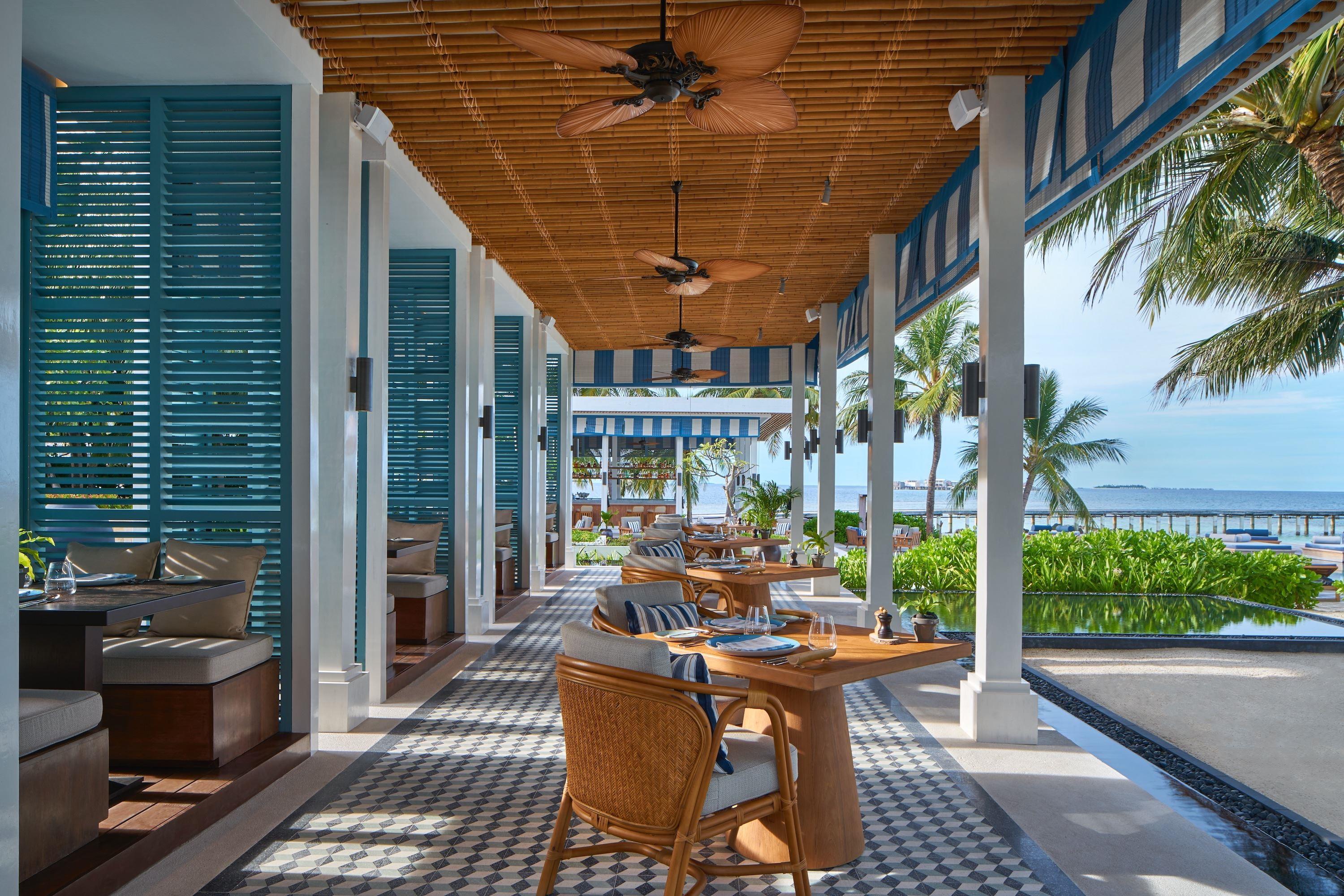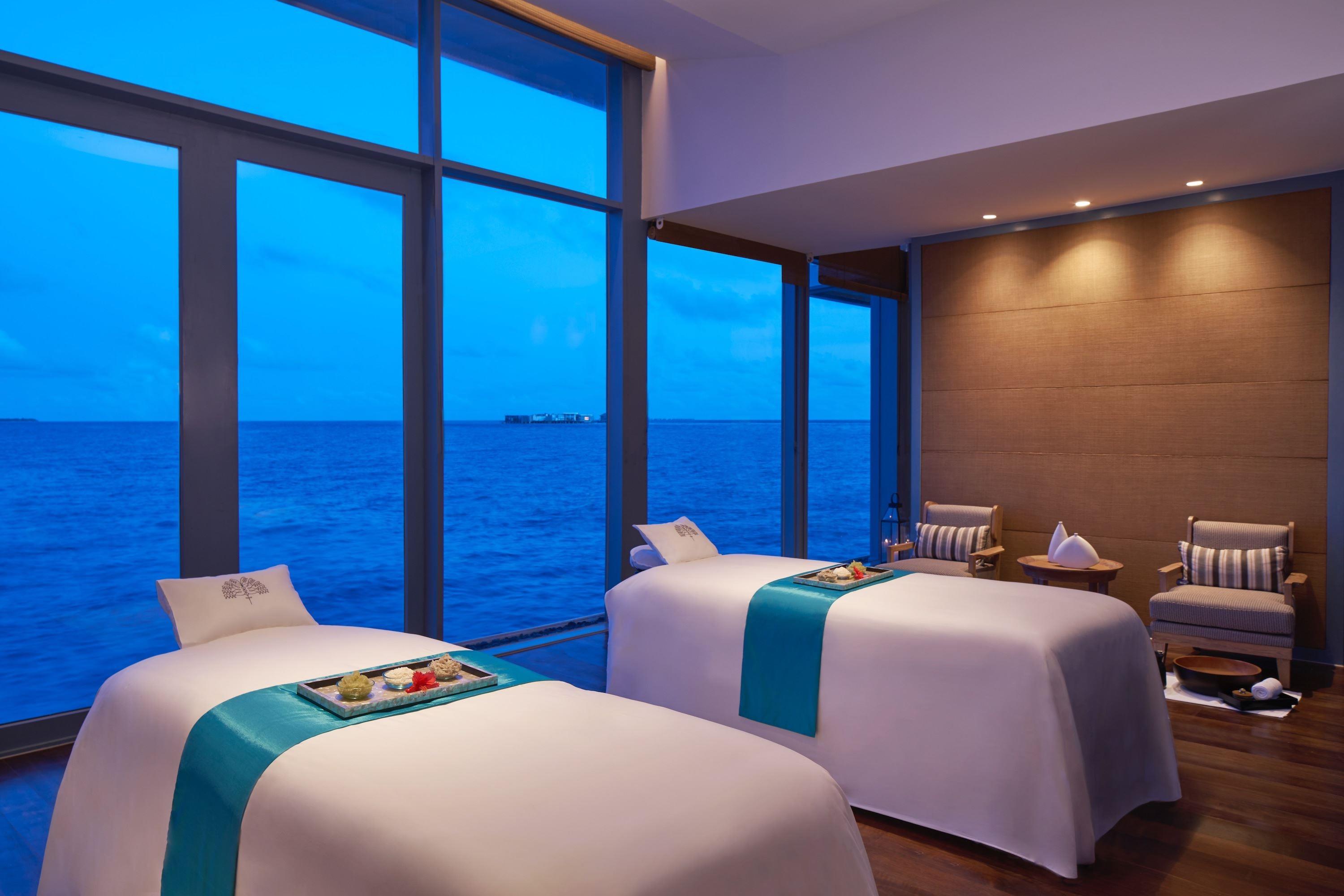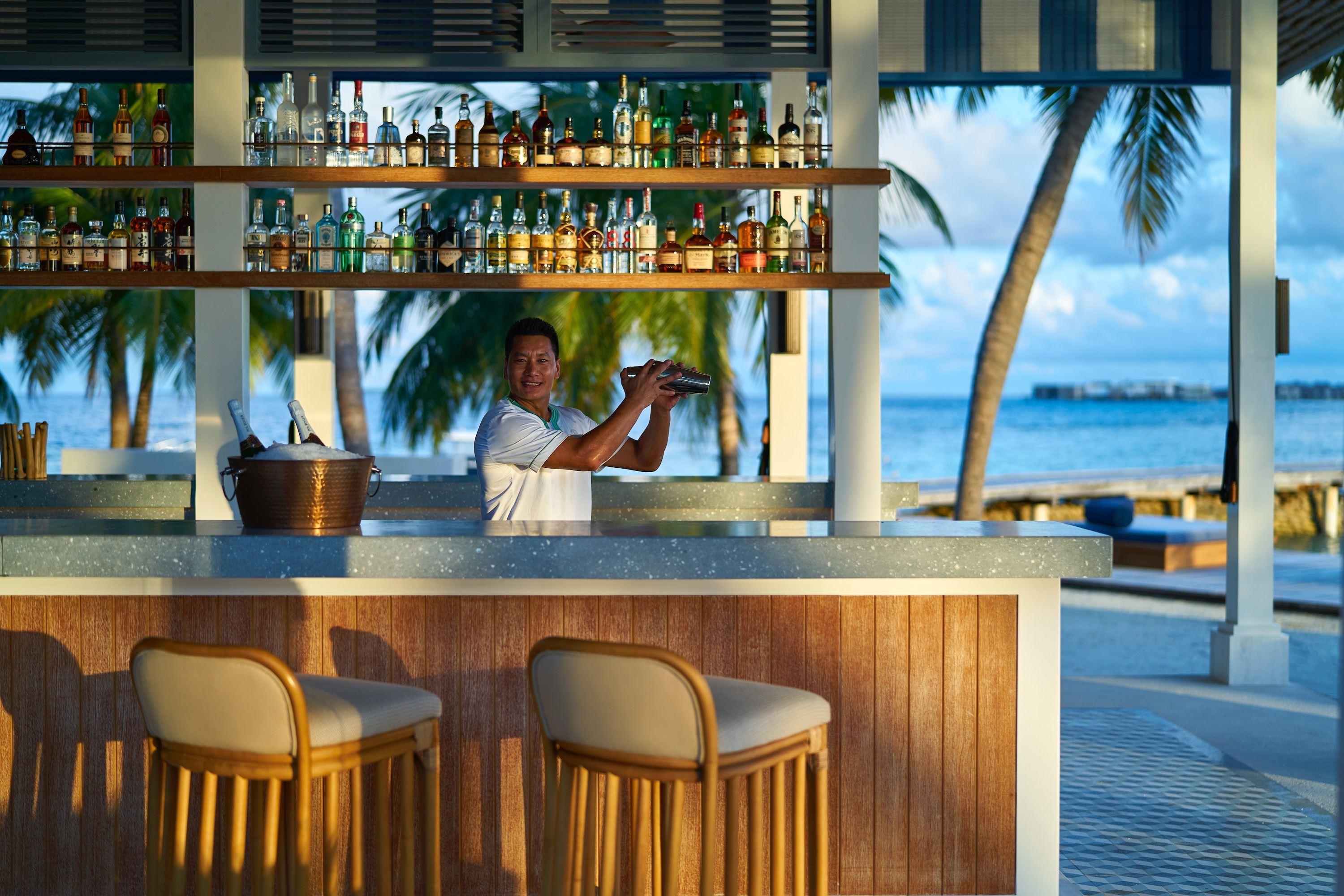 What makes this property very unique though is the fact that it offers two completely different experiences – the main island and the overwater – meaning that you can either stay in the island itself  or in the "overwater island that hosts all the overwater bungalows together. The overwater jetty with the bungalows is not connected to the main island, so you need to take a short 5 minute boat ride to reach, here if you wanted to, you could choose to stay completely over water as this "area" is complete with a restaurant, bar, and pool on the jetty. It is also right next to the house reef so you can snorkel right from your room! And of course if you want to hit the mainland you just need to hop on the boat, which I'd definitely recommend so you can check out the main pool area with the bar and restaurant which are not only beautiful but serve delicious international cuisine like Indian, Mediterranean, Italian etc. They actually even have a wellness menu that you can order from that focuses on healthy ingredients and recipes – try the Avocado toast which was my morning staple along with a big glass of fresh juice and the pad thai with ginger tofu from their dinner menu is a must. If you wish to learn more about Raffles Maldives, click here.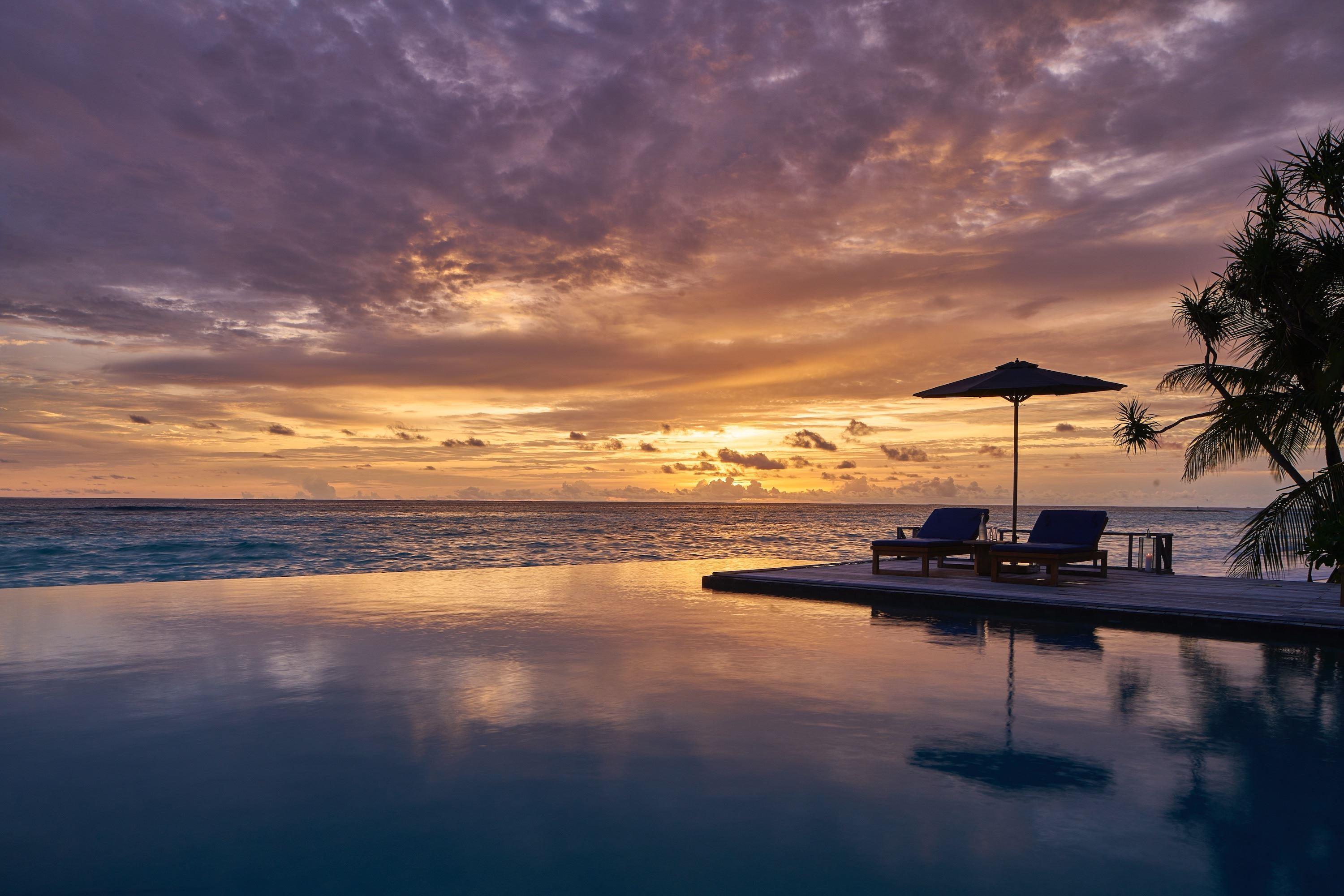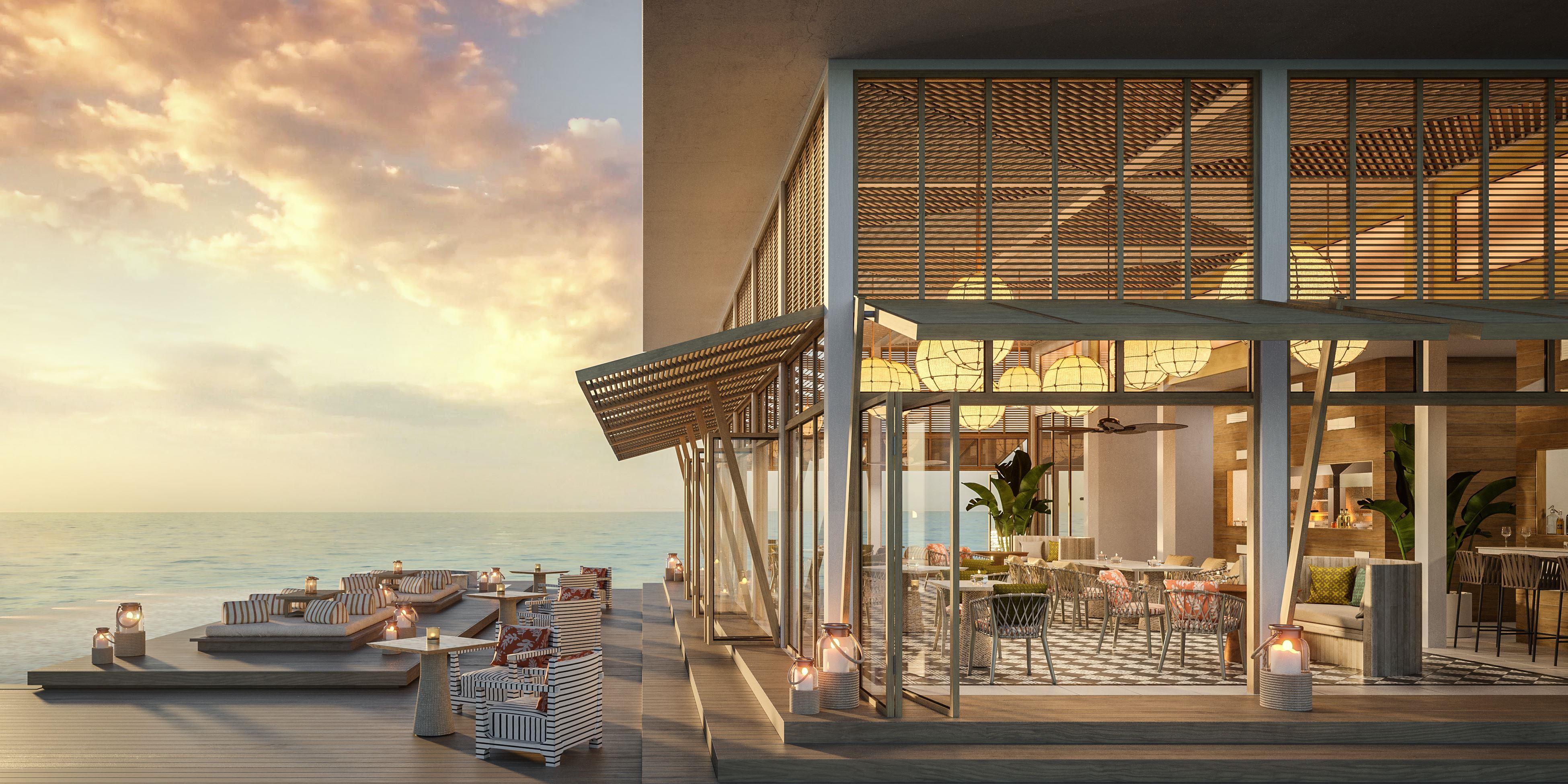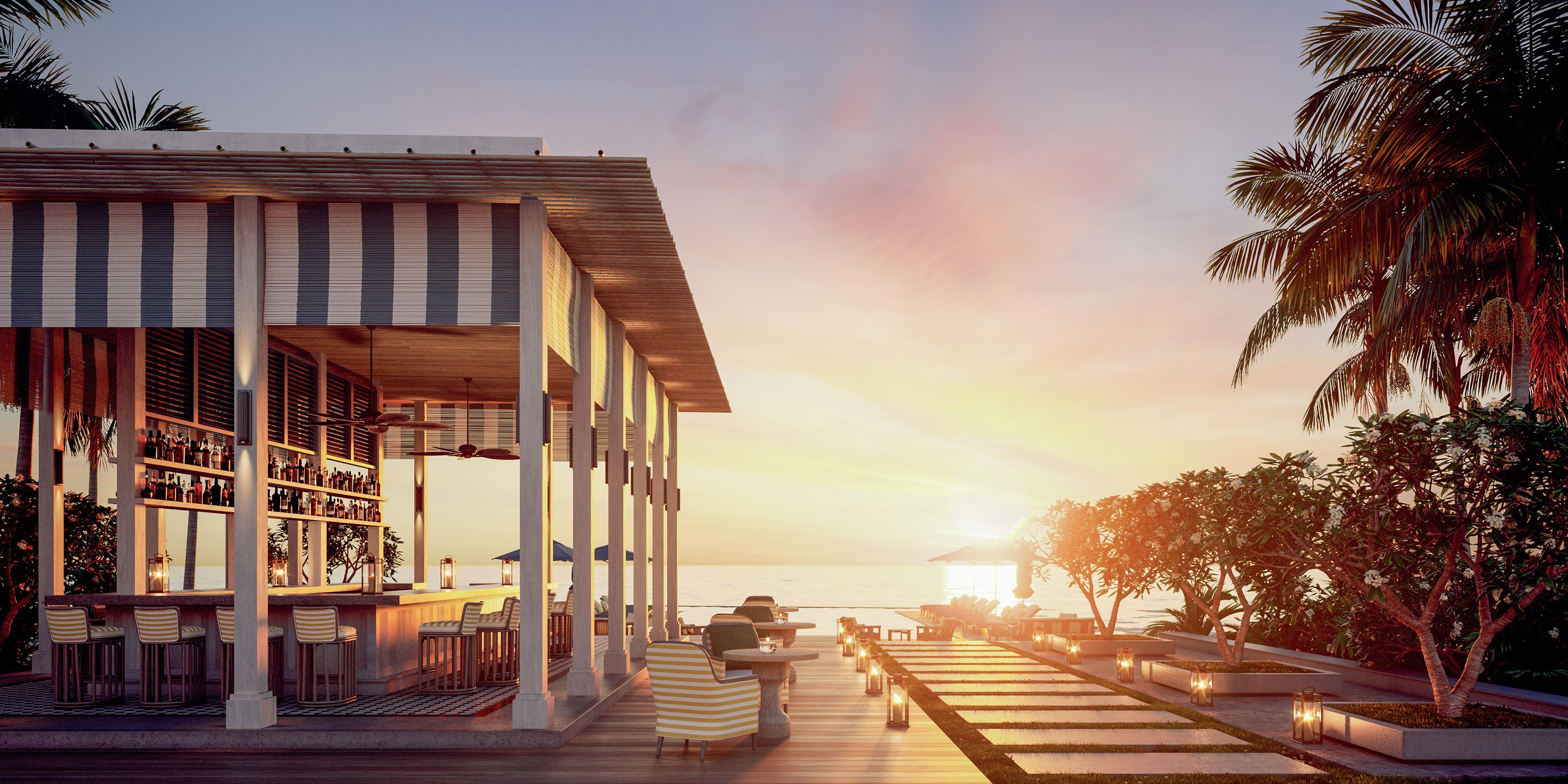 Disclaimer: Though this post is in partnership with Raffles Maldives, as always, all opinions are my own.