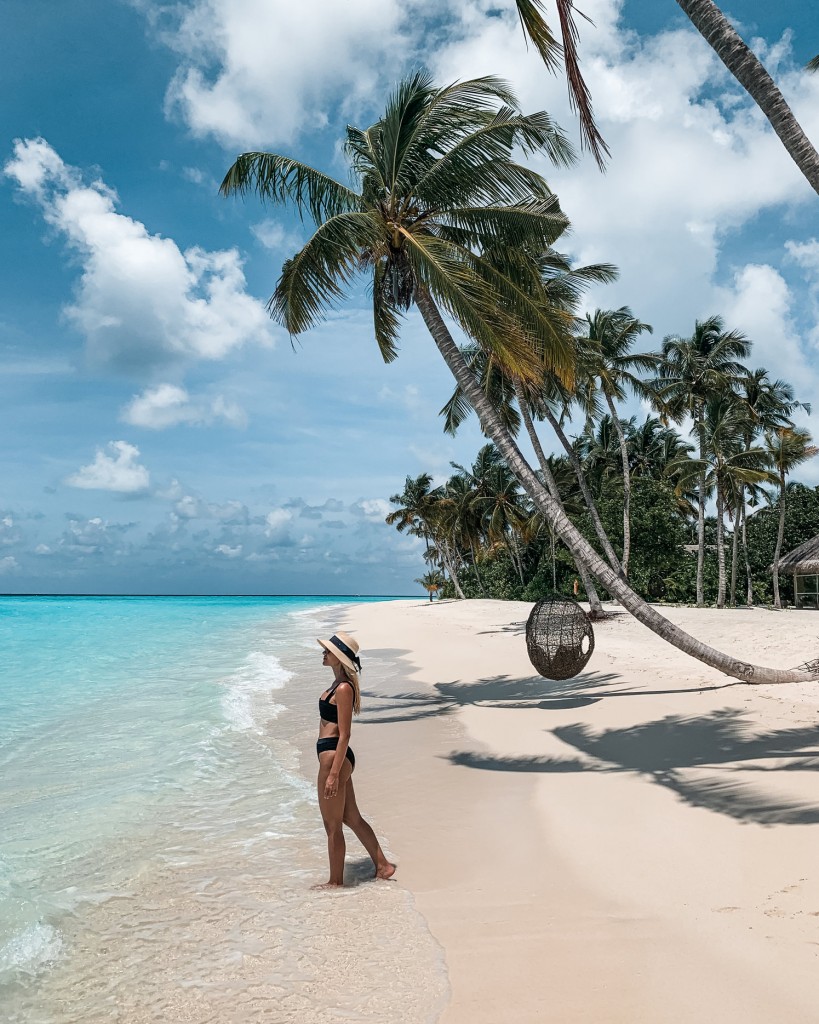 If you know me, you know that I am slightly obsessed with the Maldives. I mean, it's really hard not to be… crystal clear waters, powdered beaches, wild coconut palm trees, overwater bungalows, wild life, endless selection of top notch luxury hotels and the incredible hospitality of the local Maldivians. In the past 5 years we have been incredibly blessed to have visited over 5 times and stayed in almost 20 different properties (and have repeated a couple). Even so, I still can't get enough of it and hope to inspire you to visit this island paradise now rather than later. With one glance and breathe of fresh air, you'll be asking yourself what took you so long….
Tropical Seasons
The Maldives has only two dominating seasons: dry and wet season. Technically speaking dry season which is also considered high season, has little rain and lower humidity is from December to April, and wet season which is "low" season has stronger rains and winds with occasional storms, is from May to November.
Dry Season (High season): December to April
Wet Season (Low Season): May to November
However, due to its highly vulnerable geolocation and thanks to climate change, the weather in the Maldives is increasingly becoming more and more unpredictable, and it's dry and wet season have been susceptible to showers or rain at almost every month of the year. With that said, the two months that constantly remain the driest with basically guaranteed sunshine every day are February and March.
My Personal Weather Experiences
We just returned from a 5 day trip to Maldives (Feb 1st – 6th), and it's the absolute best weather we have ever experienced. Blue skies, little wind, and gorgeous sunsets. every. single. day. If you are looking to take no risks, I'd 100% recommend to visit during February or March.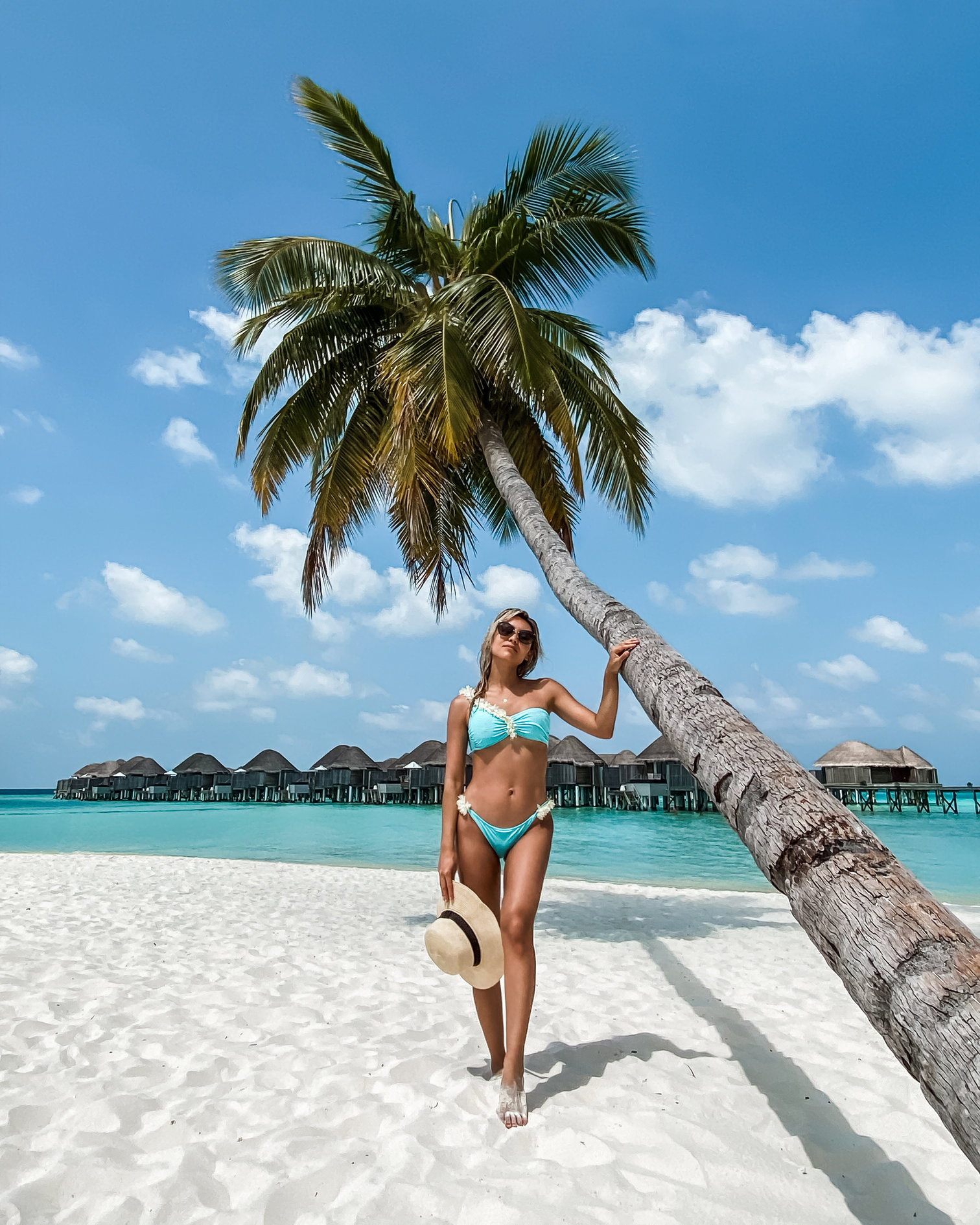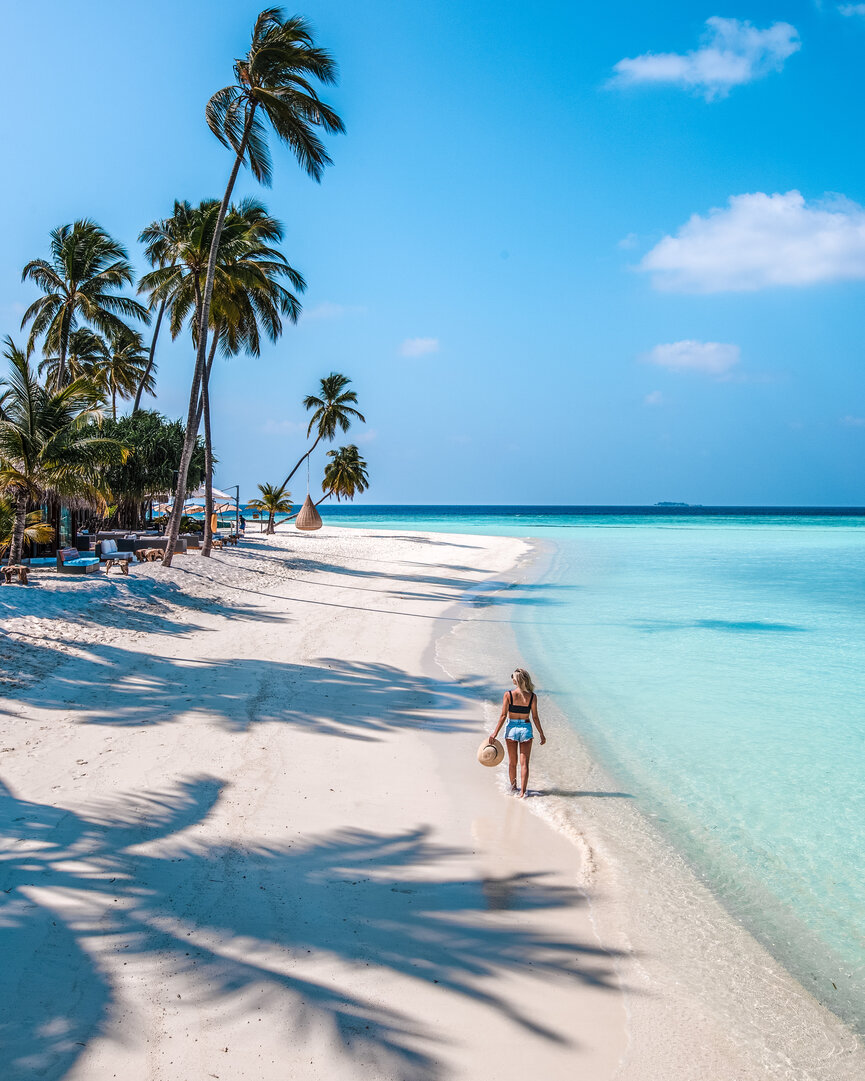 hi
🎨All photos are edited using my custom editing filters for Lightroom or "PRESETS." My presets allow you to edit just like me with just one click or with minimal adjustments so YOU can give your photos a more professional look and take your content to the next level⚡️ SHOP here!
Crazy to think that my husband and his parents visited in January which is technically in the middle of dry season, and they had 2 out of 5 perfectly sunny days, the other 3 where very over cast with strong winds and night showers – not that overcast weather affects your holiday, you can still do everything normally, but the sun really transforms and shows the real beauty of the island. Same hotel that we visited less than two weeks later but different weather. And for NYE 2020, which is again technically in dry season, there were strong winds and showers.
Now to put things into perspective, the second best weather that we've had was in October (October which is technically right in the middle of rainy season, yet we visited for 11 days and basically had 11 days of sunshine and perfect weather. The weather was so incredible that we decided to visit again the next October with not the same luck but still had sun for half of our stay. Not too bad if you ask me for a month that is in the middle of the rainy season so flights and rates are significantly cheaper.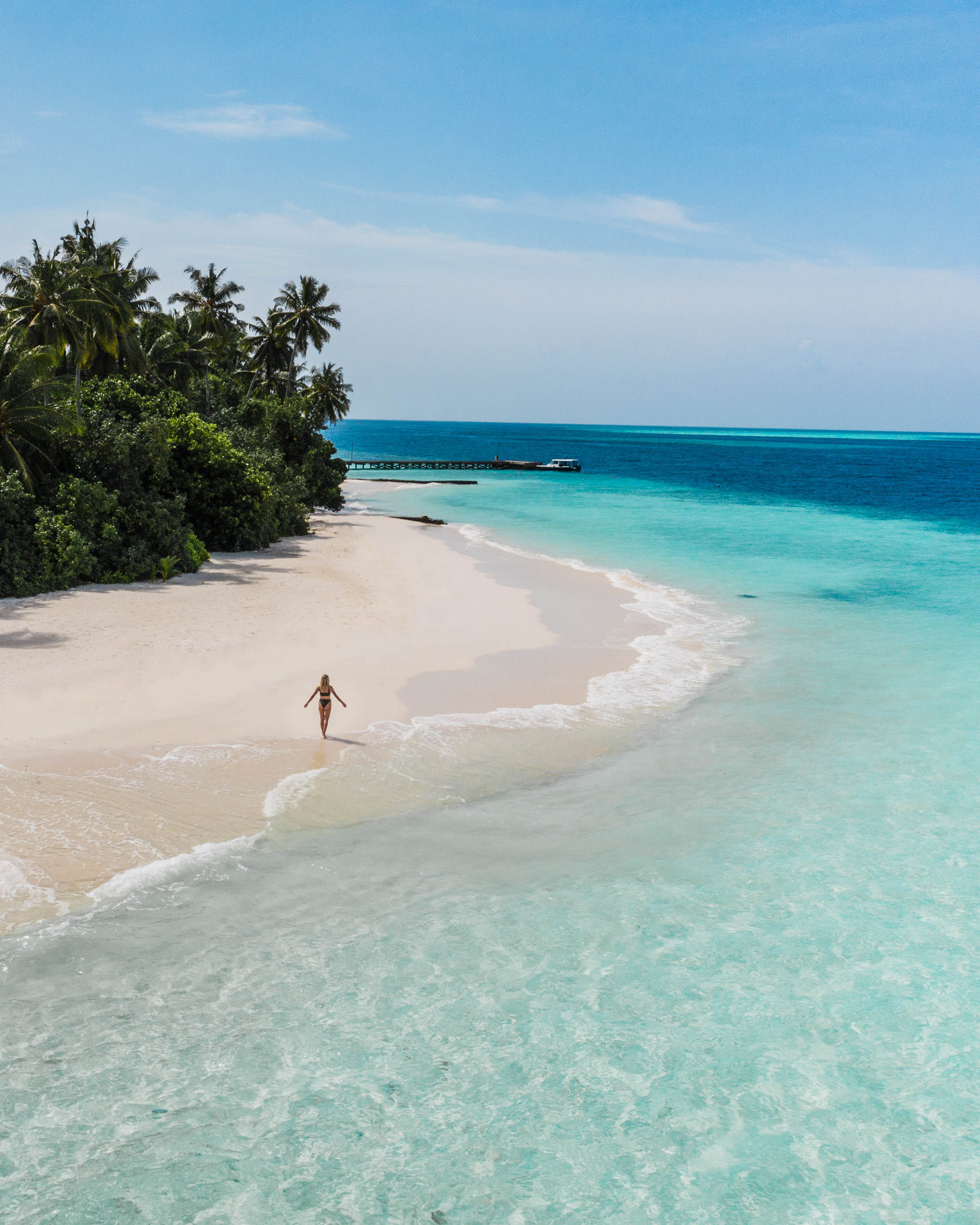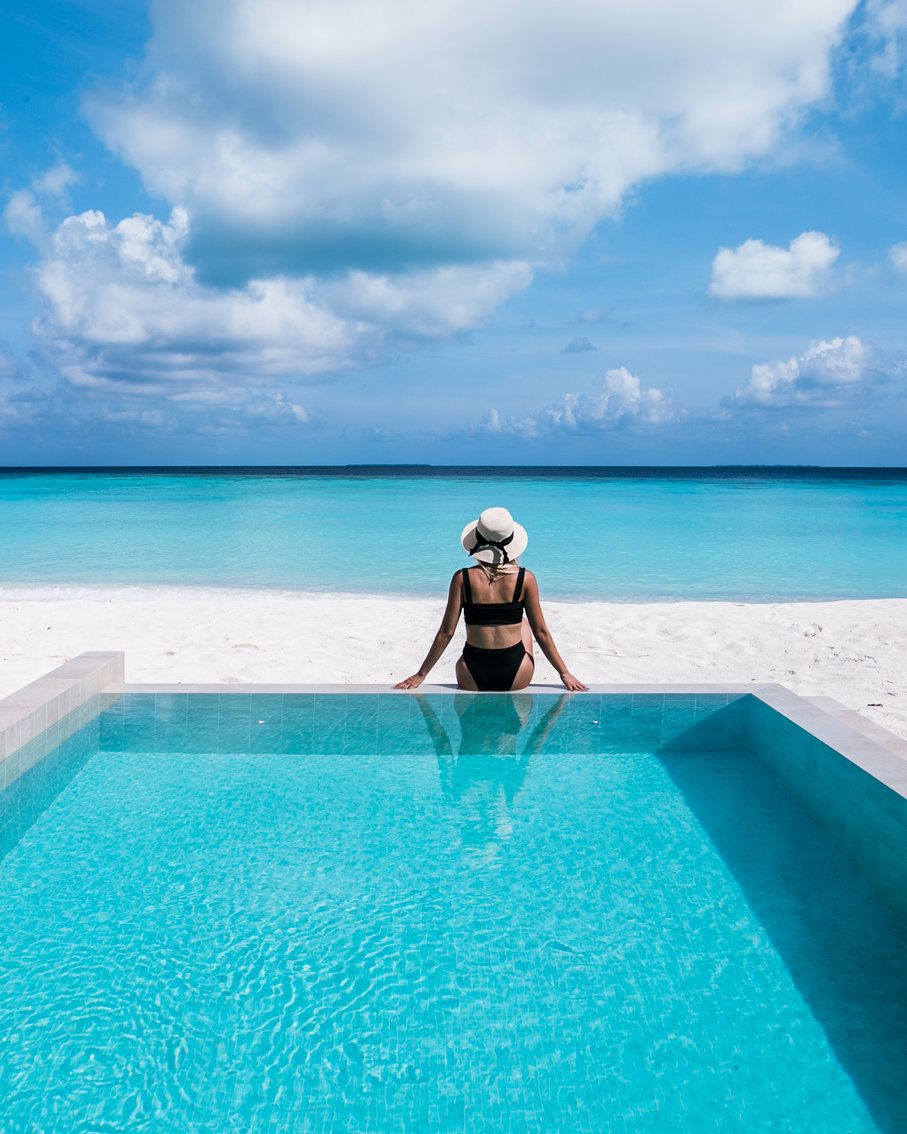 I don't mean to scare you but lets talk about the worst weather experiences we've had – once in May (end of May) during our stay at Fairmont Maldives Sirru Fen Fushi and in late November at Conrad Rangali Island, we experienced extreme weather due to Cyclones. In both properties, we had severe storms with strong winds for a few days straight. It was so bad that seaplane flights got canceled for a few days! And in Conrad, for the first time ever, we ended up switching from an Overwater Bungalow to a Beach Villa – in the middle of the night literally- because we could feel the bungalow rocking. Thankfully, that has never happened again and in both circumstances, it was due to extreme weather conditions and not your typical rain storms.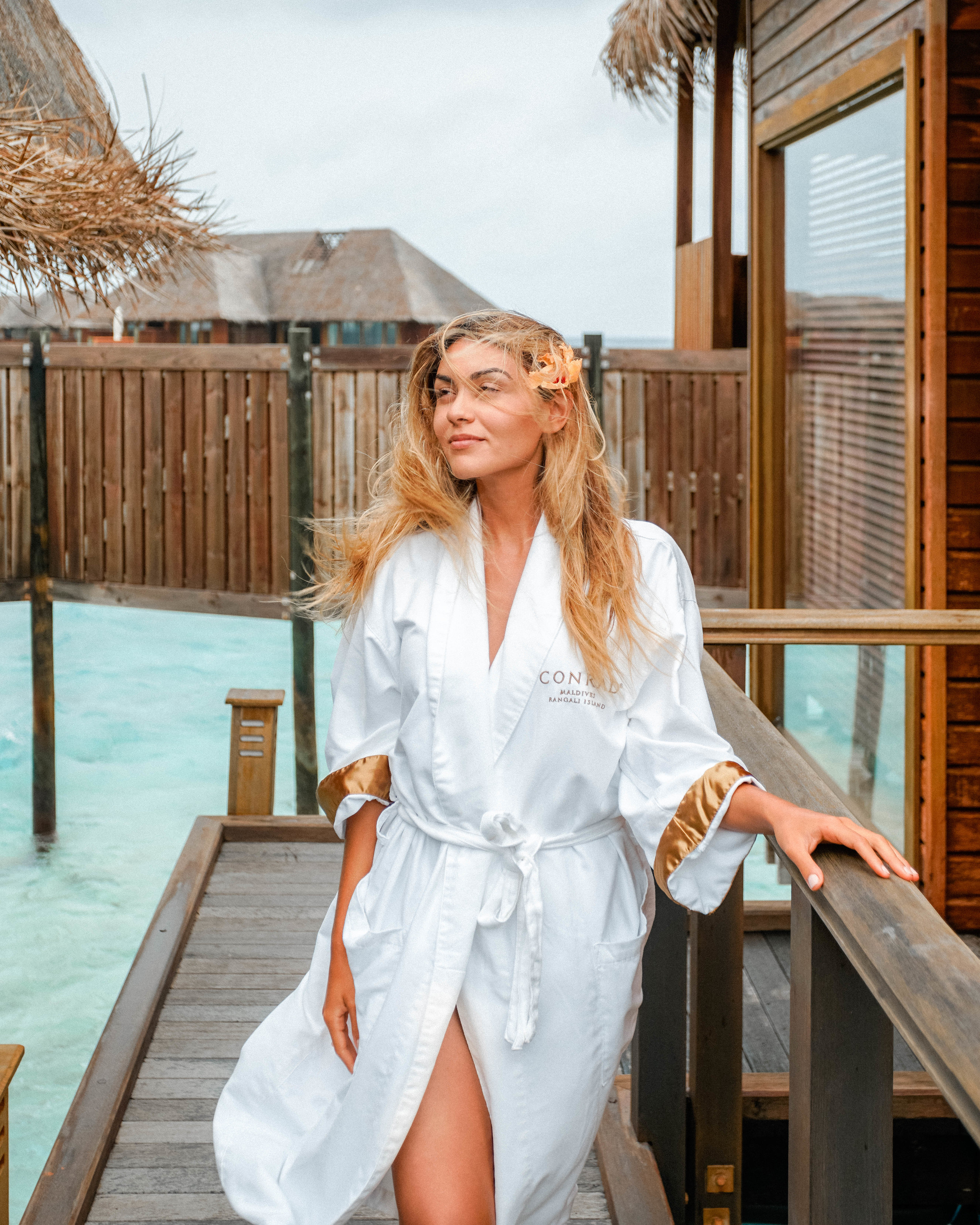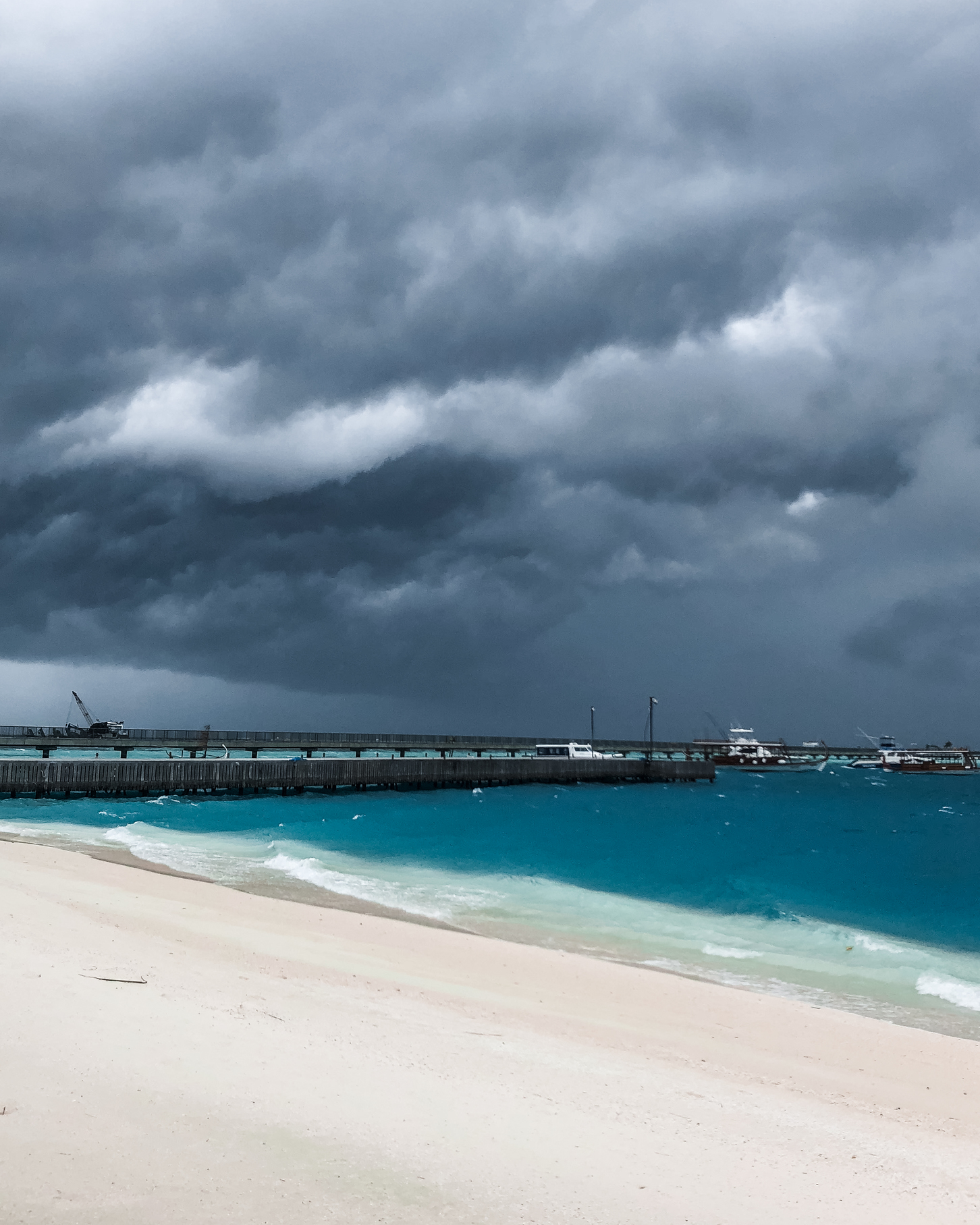 So when is the best time to visit?
Best months to visit: February and March
Best shoulder months: April and January
From my experience, I would say the weather in Maldives has gotten so unpredictable that its best to expect and be prepared for some rain and over cast days year round. Your risk will be significantly less, if not non existent during February or March, followed by April and January which are the two shoulder months that seem to have the best weather over all. If time and budget allows, aim for these months for success.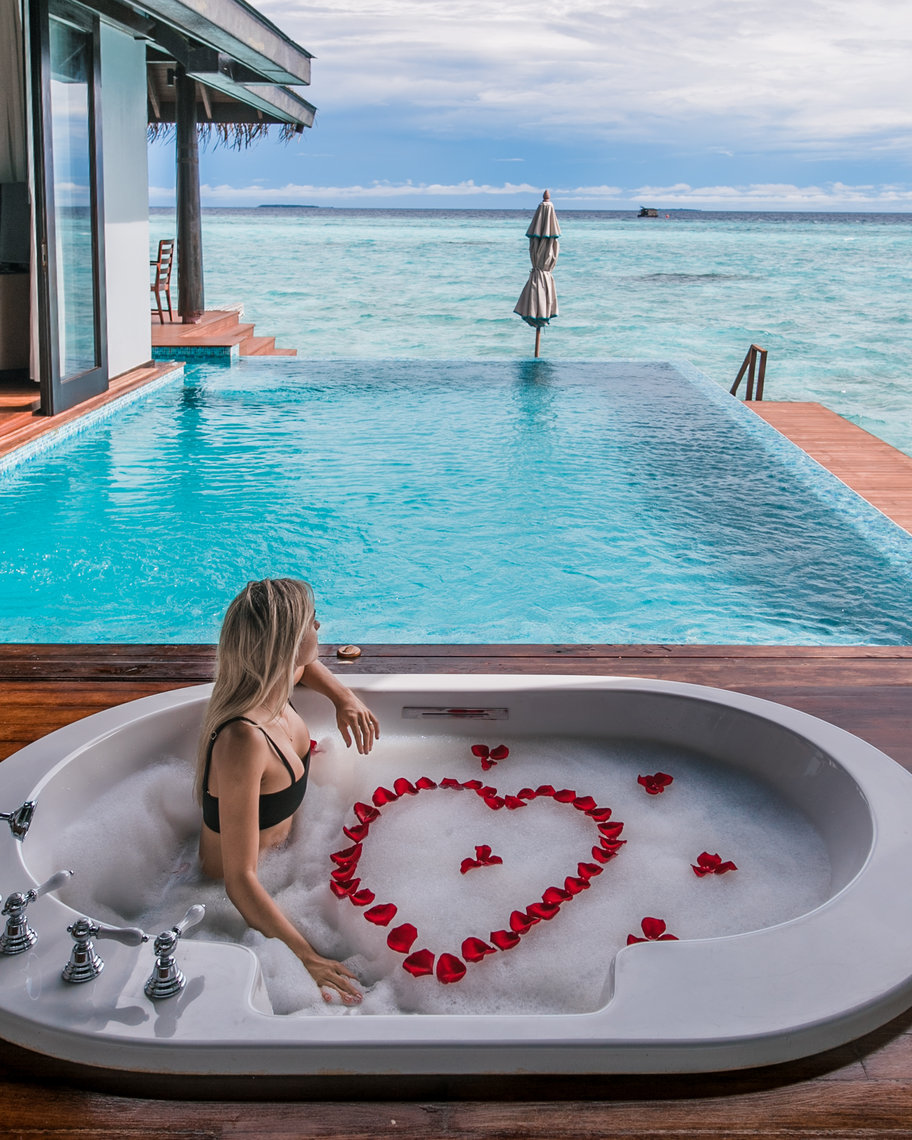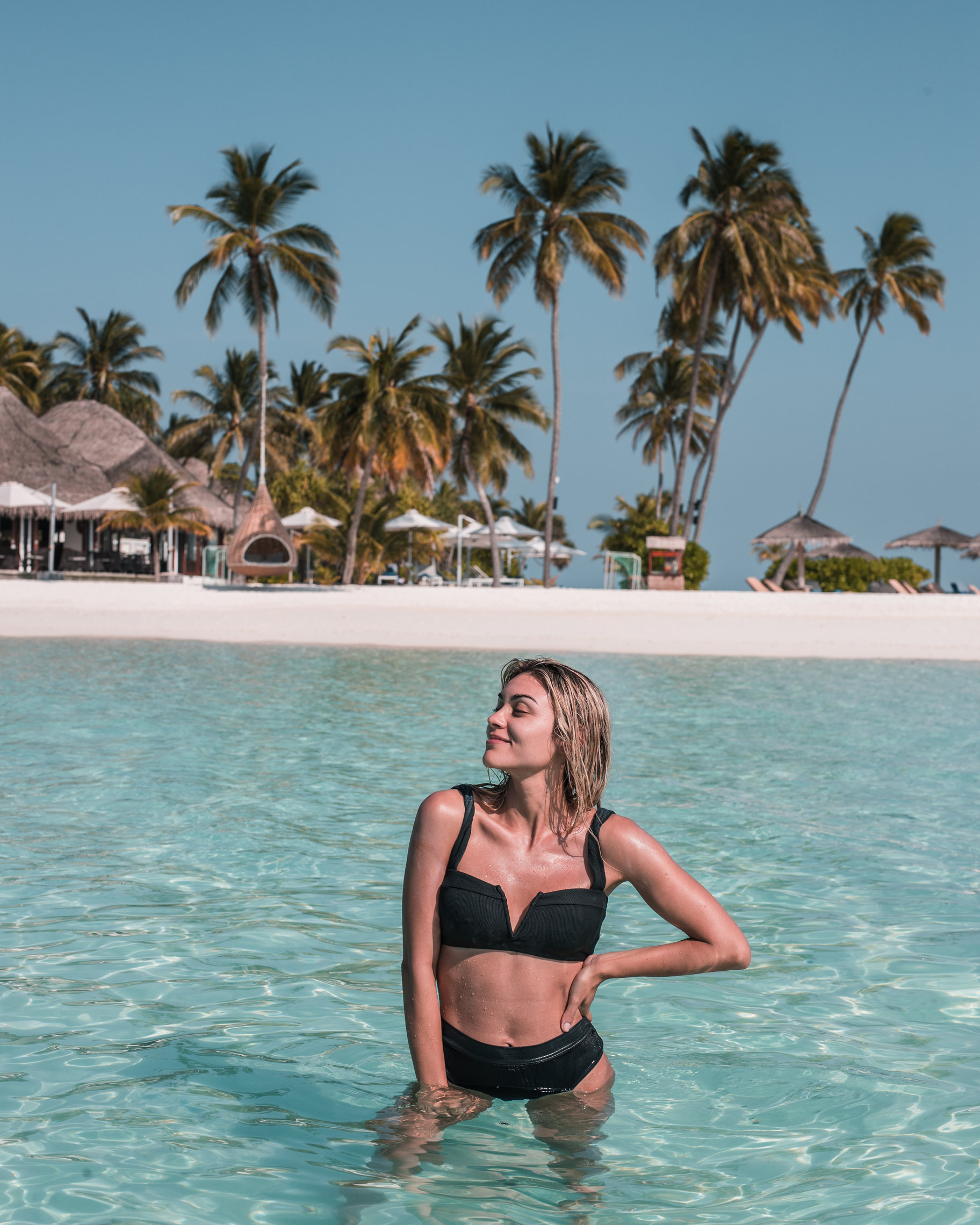 If you opt to visit during other months that fall in the rainy season which also have their own benefits such as lower rates, some bonus perks like spa or food credit included in your rate (you can find great deals!), as well as less crowded as most hotels have lower occupancies, I'd highly recommend to stay for an absolute minimum of 4 nights to increase your chances of better weather as the rains tend to move quickly and typically doesn't exceed two days , at a maximum maybe 3 days, in a row.
Any time to avoid?
The only time that I would personally avoid would be for the December Holidays – mid December through Christmas and New Yers. During this time the prices sky rocket as its prime holiday season, however, during the last 2 -3 years, the weather has been far from optimal. It has happened before that in some islands the Christmas and NYE parties had to be moved indoors due to the rain. Though it must be a dream to welcome the New Year in Maldives or even have warm Christmas with salty hair and sandy toes, to me, its not worth paying double and having the risk of bad weather and not getting to enjoy the holiday perks and celebrations in the island. You might get lucky but just be prepared 🙂 
🎨All photos are edited using my custom editing filters for Lightroom or "PRESETS." My presets allow you to edit just like me with just one click or with minimal adjustments so YOU can give your photos a more professional look and take your content to the next level⚡️ SHOP here!