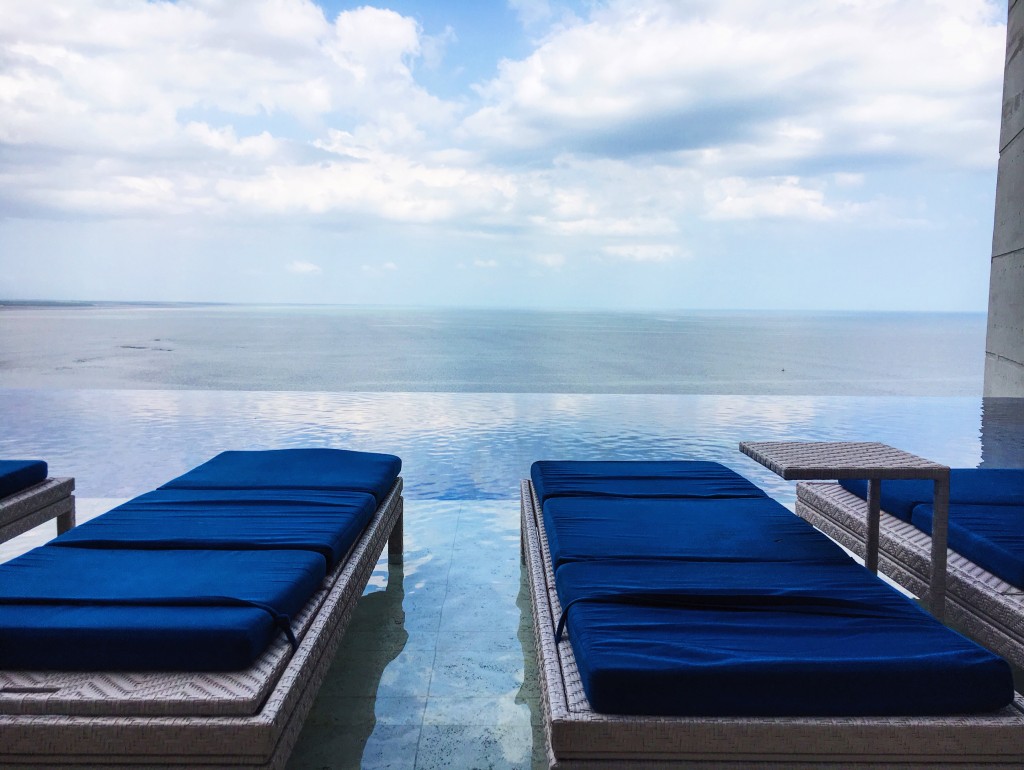 Panama city is a modern well-developed metropolitan city in the Pacific coast of Panama. The city is covered with skyscrapers, busy highways, construction sites and all the perks that big cities have to offer. If you , like my family and I, find yourself traveling to Panama City its most likely because of business. Fortunately in this city, there are many ways to make your business stay feel like a mini vacation.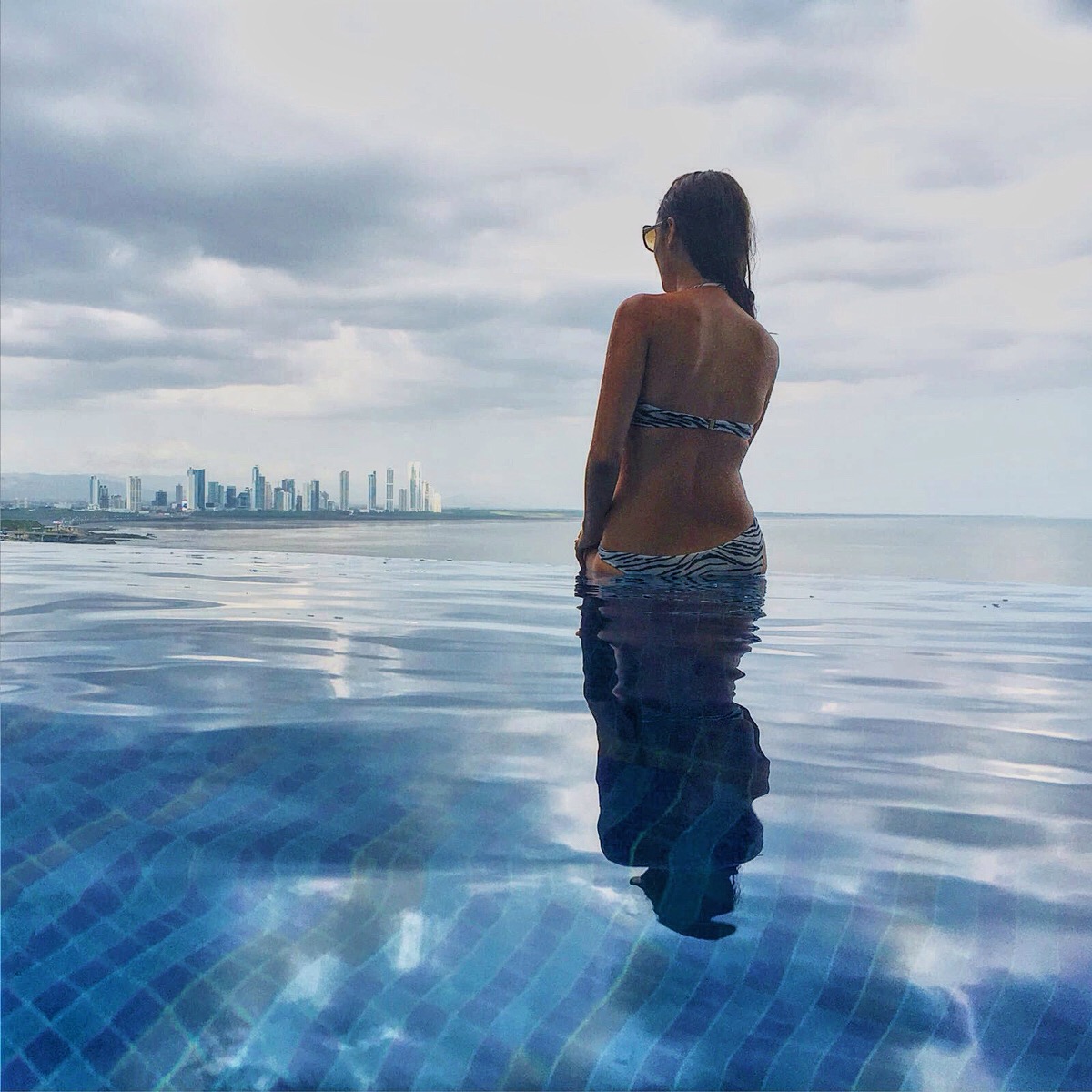 The Trump Ocean Club International Hotel & Tower is by far the best hotel in Panama city in my opinion. It's an upscale business-centric hotel a few blocks from the Multiplaza Mall where you can find many brands ranging from Hermes to Zara Home, and most importantly has gorgeous infinity pools, 3 to be precise but 5 pools in total, with the best views in Panama City. The pool attached to the casino in the 66th floor is the hidden gem to take wonderful infinity pool pictures that can resemble those of Marina Bay Sands in Singapore. The rooms are very clean, modern, specious and no matter what room you are in it seems like all rooms have at least partial ocean view. Breakfast, wifi , and self parking is included with your reservation. Unfortunately,  the hotel is not vegan friendly, only offering pasta with no cheese as an option, so we ate most of our meals in a small and cozy vegan restaurant very close by in a residential area called Puro Love . Puro Love is a whole foods plant based cafe which offers a daily lunch menu  that includes soup, small entree and dessert, as well as smoothies, juices and superfood shots. It was very small, reasonably priced and the food was excellent. I definitely recommend you stop by for lunch at least once during your stay.  We also ate at another buffet style vegan restaurant called Loving Hut. The buffet had many options but they relied heavily on soy based meat alternatives and vegetable oils. This place was in the busy side of town next to a university which makes it very chaotic but on the plus side, it was very inexpensive and they had a great Guanabana juice !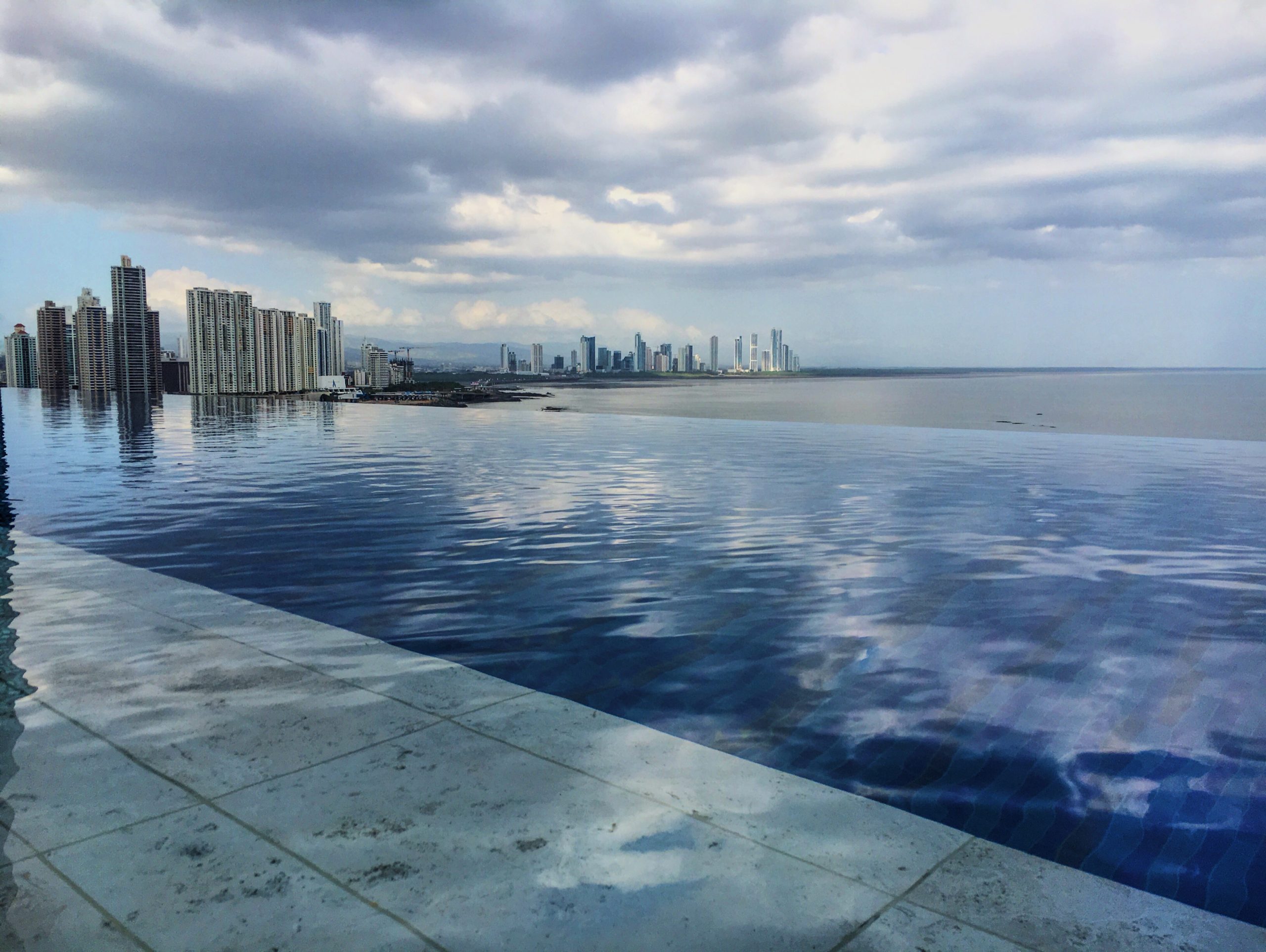 If time is in your hands and you feel a little adventurous, the hotel can organize a day tour to visit the Panama Canal ( the tour is usually from 8-5pm) or visit the Pearl Islands if you feel like relaxing by the beach. Keep in mind that the biggest downfall of Panama City is the lack of beaches due to the contamination and activity of the canal. You can ,however, rent a car and set out on your own adventure and do your own discoveries. If this is what you have in mind, I highly recommend renting a car in Panama. The distances can be one hour plus , leaving you with either a costly private driver from the hotel or renting a car. 
We had to divide our stay between Panama City and Playa Blanca in Rio Hato about 2 – 2:30 hours away from Punta Pacifica where Trump Tower is located. What a wonderful place Playa Blanca is to just relax , get away from it all and even do some golfing, definitely worth the drive. I will be posting a new blog post on our journey and stay in Playa Blanca 🙂 
The only thing I regret during my stay was not staying long enough in Panama to do some more exploring. There are some amazing places to visit like Bocas del Toro or San Blas Islands that require much more time. Here you can find crystal clear waters and white sand beaches, and lots of wild life. If you have enough time, I would highly recommend you visit San Blas especially. It is on our list for next time we visit, and hopefully that is sooner rather than later 🙂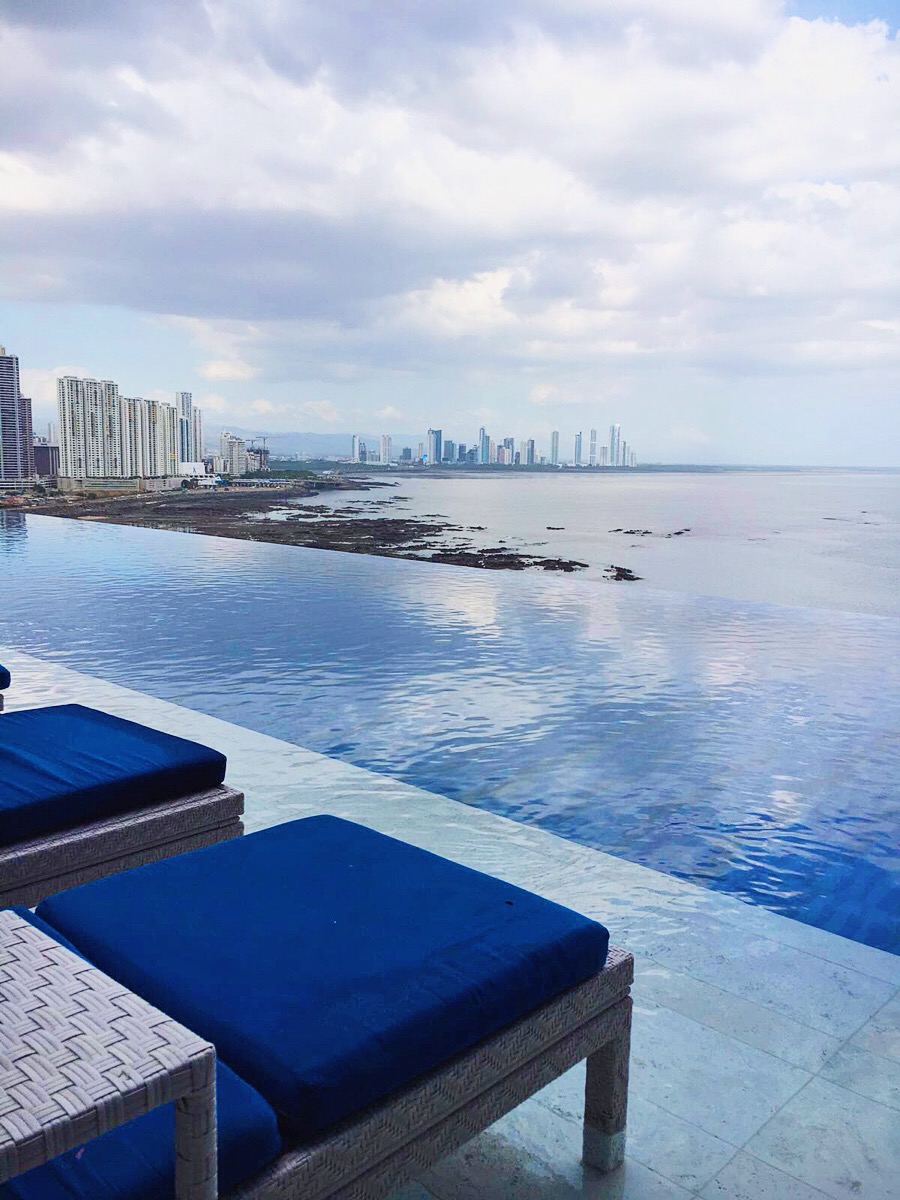 Disclaimer: Everything posted on this blog are my honest opinions based on my personal experiences regardless of whether or not I receive compensation or sponsorship for a post or review. I write about things that I am truly passionate about so all the brands or products mentioned will fit my lifestyle as much as possible based on my criteria. Unless stated other wise, I am not an affiliate of the product, brand, hotel or airline mentioned in this post, or get any compensation or sponsorship from them. If I were to be an affiliate or receive any kind of compensation for a specific product or brand, I will state it in the blog post accordingly.