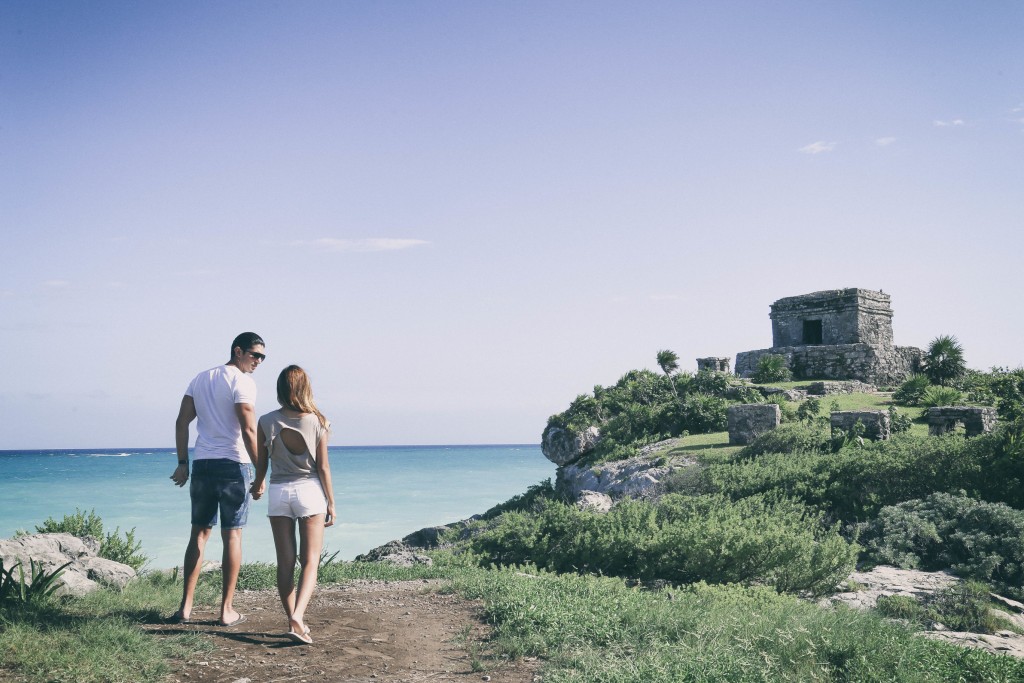 We have visited Mexico many times throughout the years, but some how we always missed Tulum. Last year finally I had set it as a priority to visit this in famous place so I could check it off my list. We went, enjoyed, took pictures and done, move on to the next destination right? Well not quite… Ever since we first visited Tulum, now we just cant get enough of it!
Tulum, located in the Riviera Maya in Mexico was one of the top 10 most searched destinations in the world in 2016 ! With its pristine beaches , untouched nature , archaeological ruins and it's upscale eco friendly feel it has become a major international tourist destination.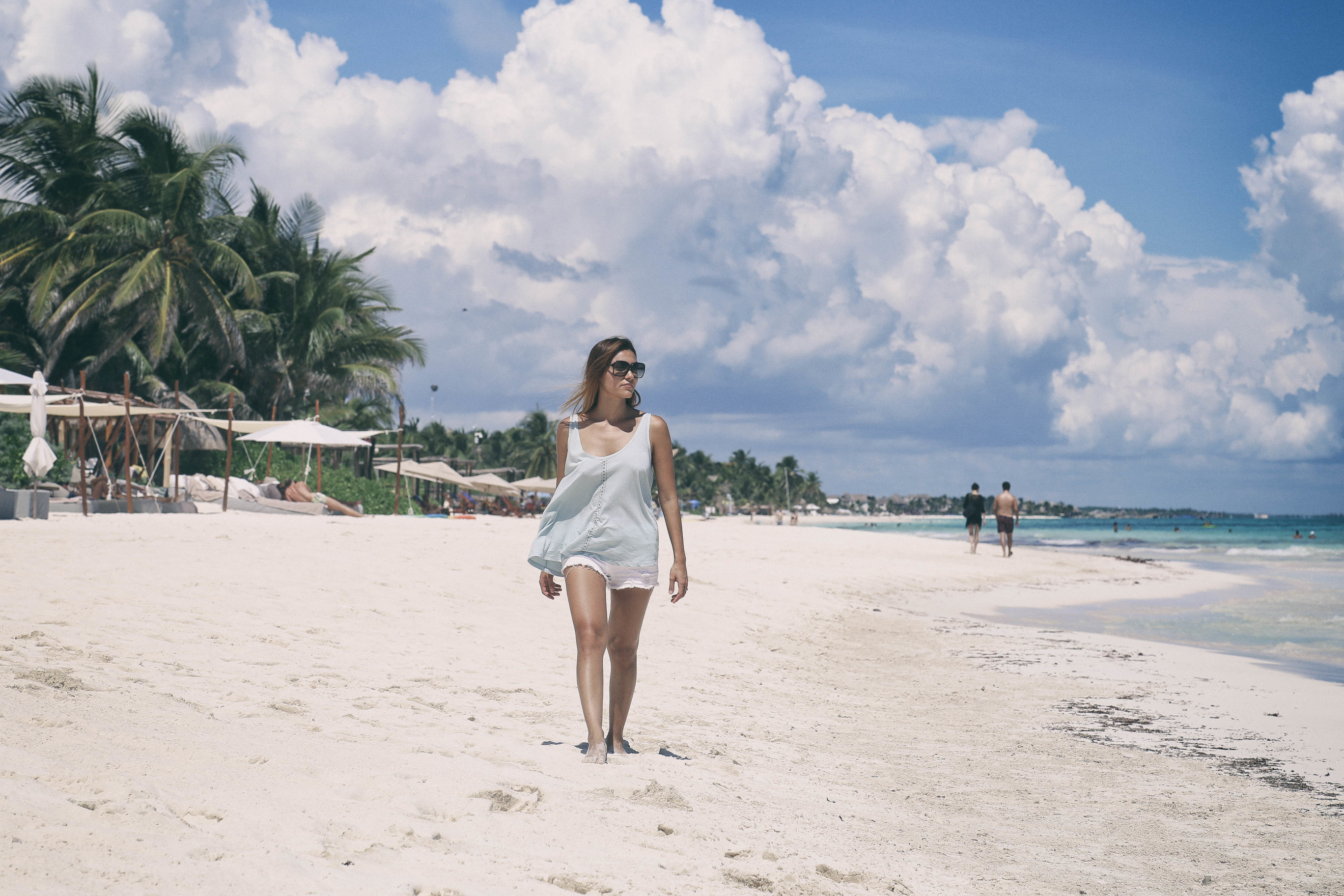 If you are looking for a tropical paradise with beautiful beaches, environmentally friendly, relaxing environment, delicious healthy food and just a place where you can put your feet up, soak up some sun and forget about everything without having to cross the world to find it , than Tulum is the perfect option for you! There are many great properties for different budgets from hostels, to villas to luxury hotels for you to choose. All the times that we have visited, since its only 1 hour away from Playa del Carmen, we have only spent the day there.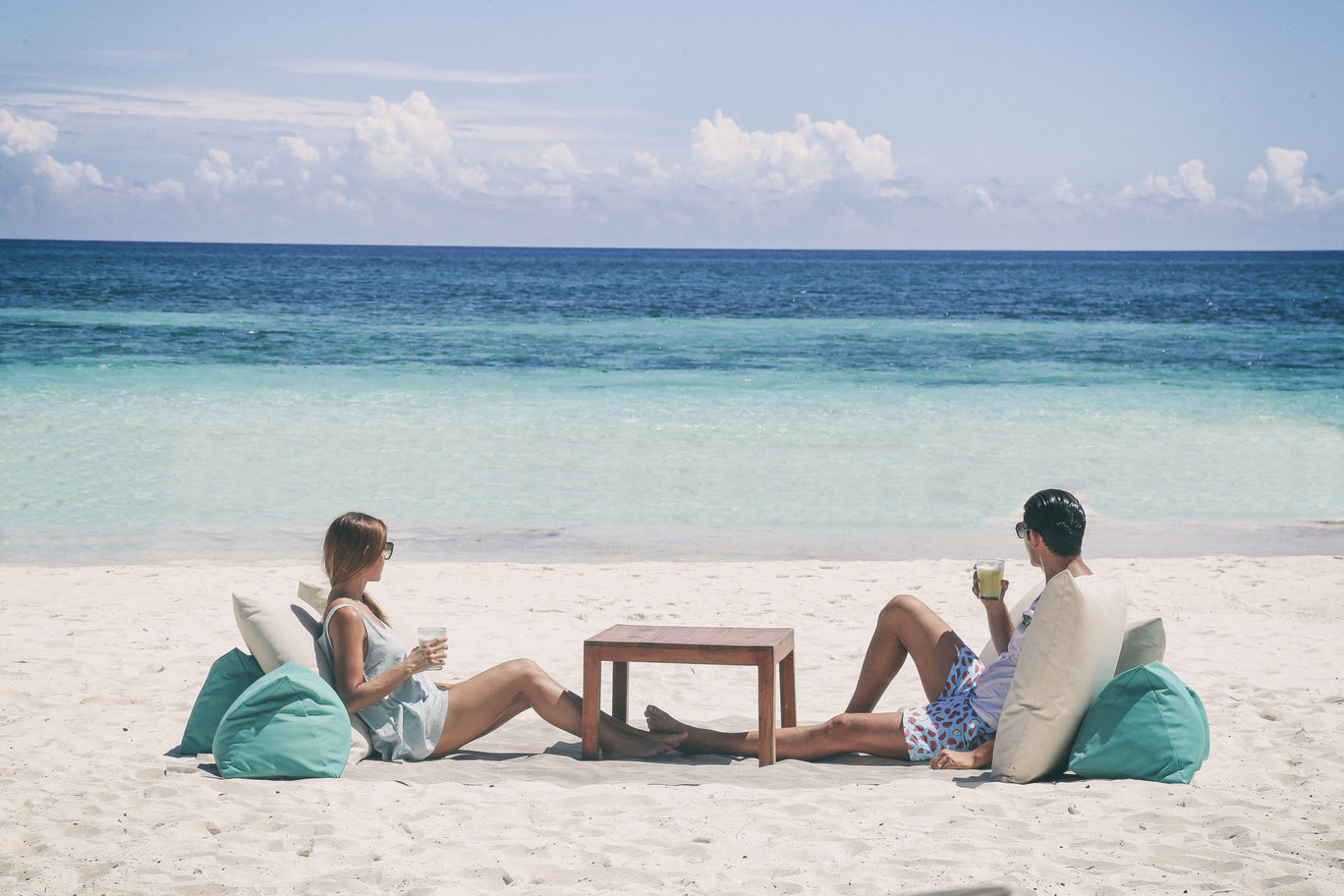 But this beach keeps calling us, and there is not one time that we dont regret not staying there.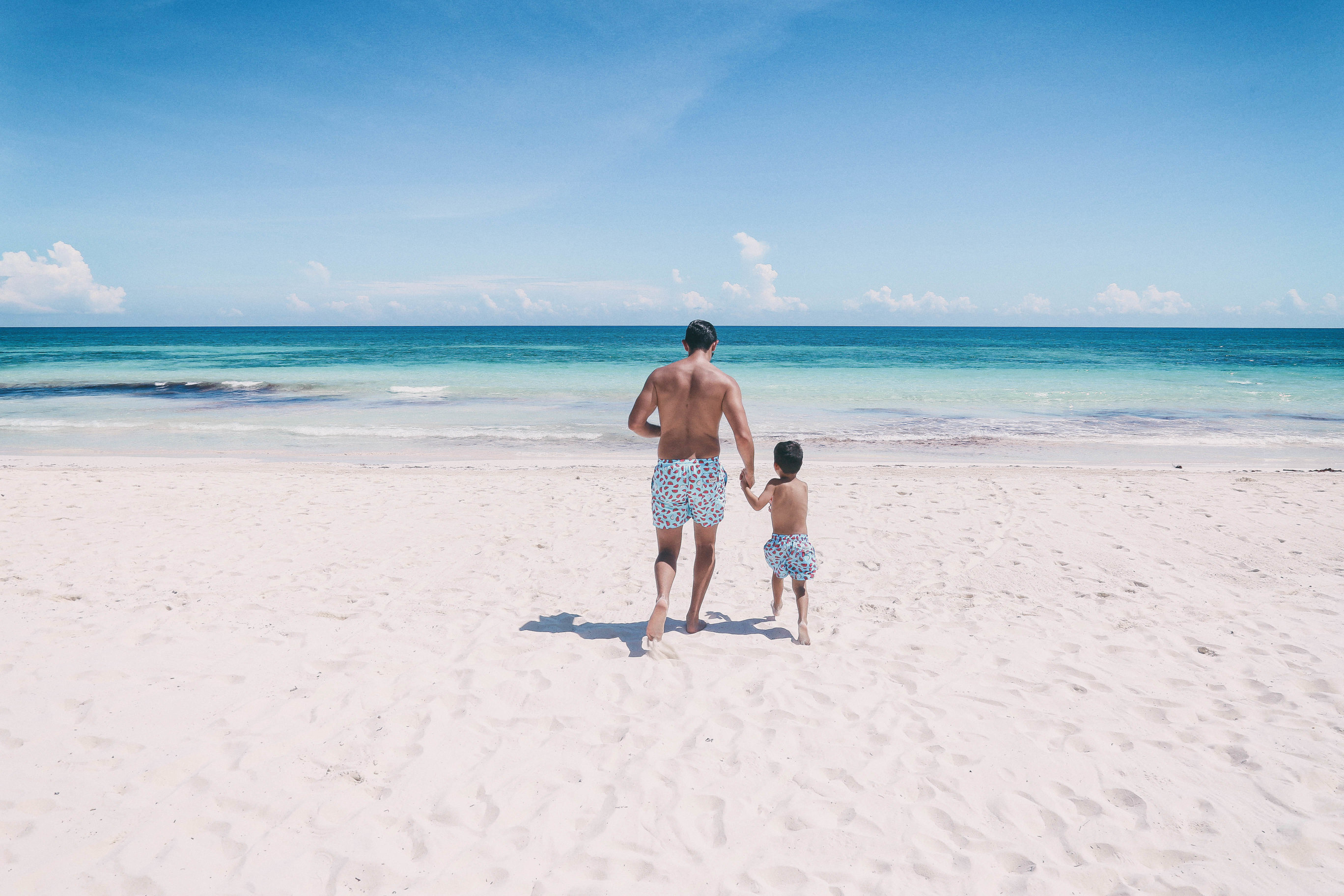 A sides from being paradise, Tulum was also one of the last cities inhabited by the Mayans. They clearly knew what they were doing when they decided to build and settle in Tulum. I mean come on, can the view of the Temple of the God of the Wind get any better ?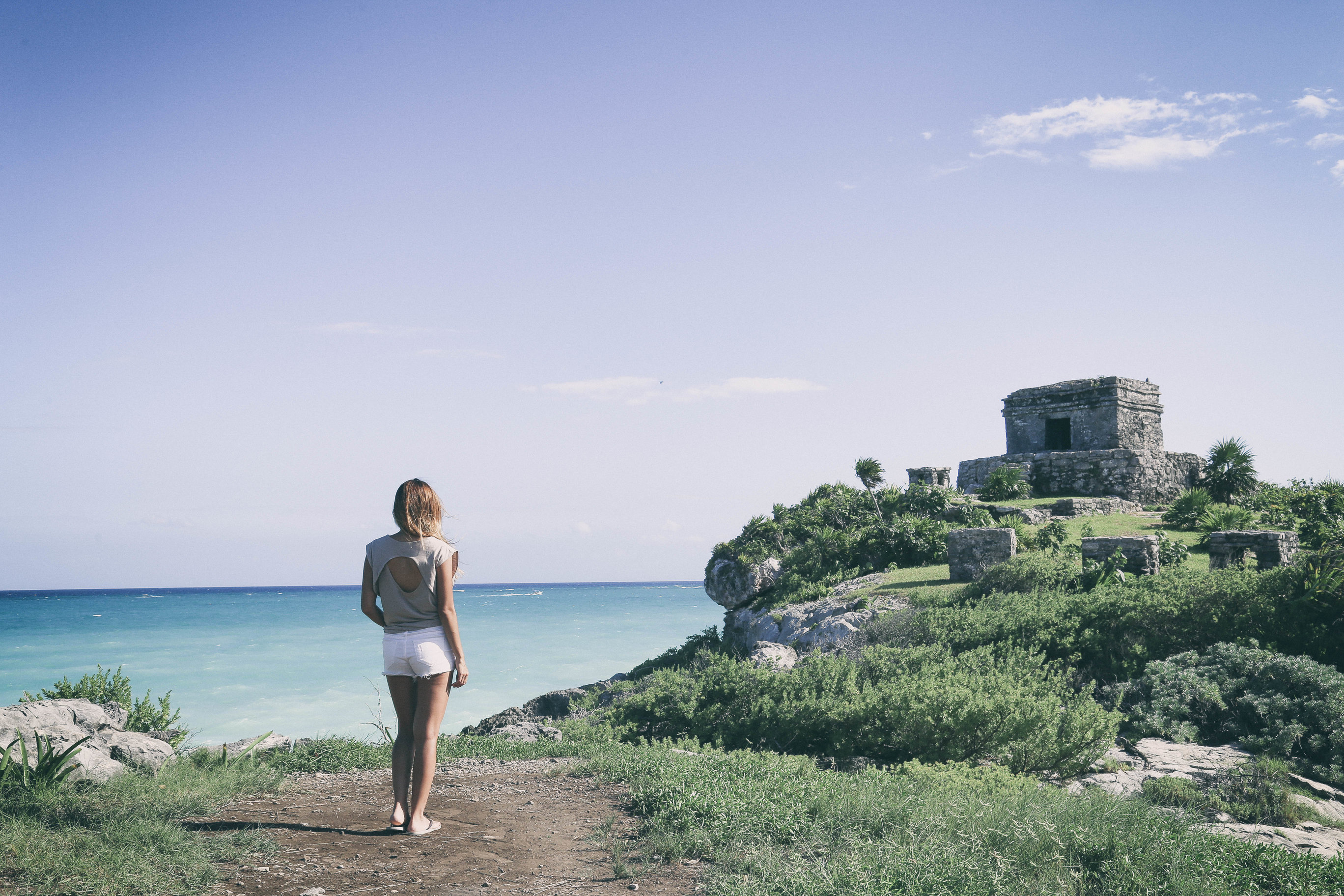 Because of time restrictions when we travel, we usually choose to avoid places like museums or places where they will be most likely be crammed with tourists. The great thing about the Tulum Archeological Ruins is that you get to enjoy both words; nature and history  so win win! Plus its very close to the main hotel strip in Tulum so easily accessible for you and all tourists so make sure to go there early, and preferably on a weekday rather than a weekend.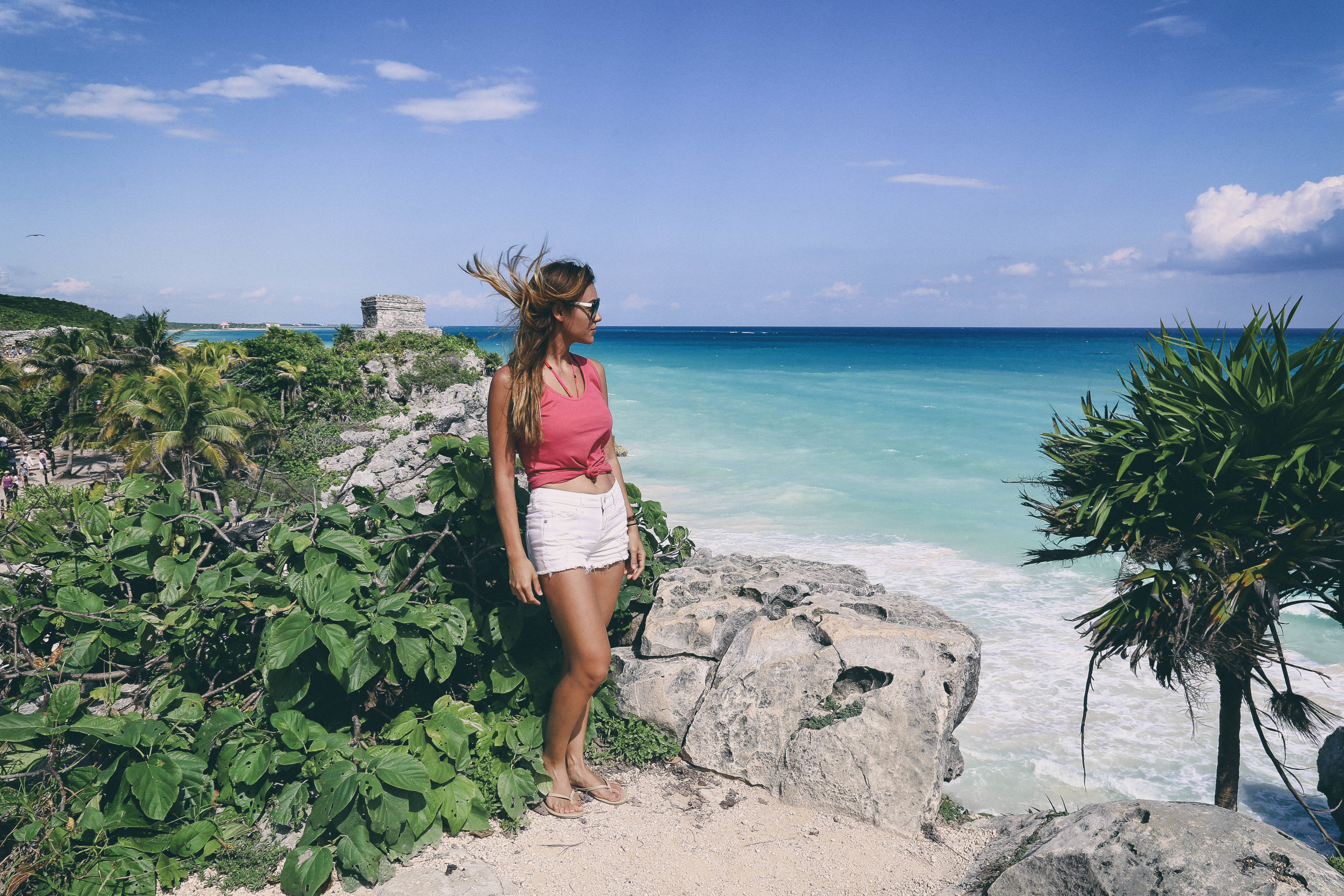 By the looks of it, you might think this is Bali but it's right here in Mexico. I'll share my secret with you … this is the beach below the Tulum Ruins and it's one of my favorite beaches in The Riviera Maya. When you visit make sure to pack some sunscreen, water and bring your swimwear! There isn't much shade here either so maybe a hat or an umbrella too.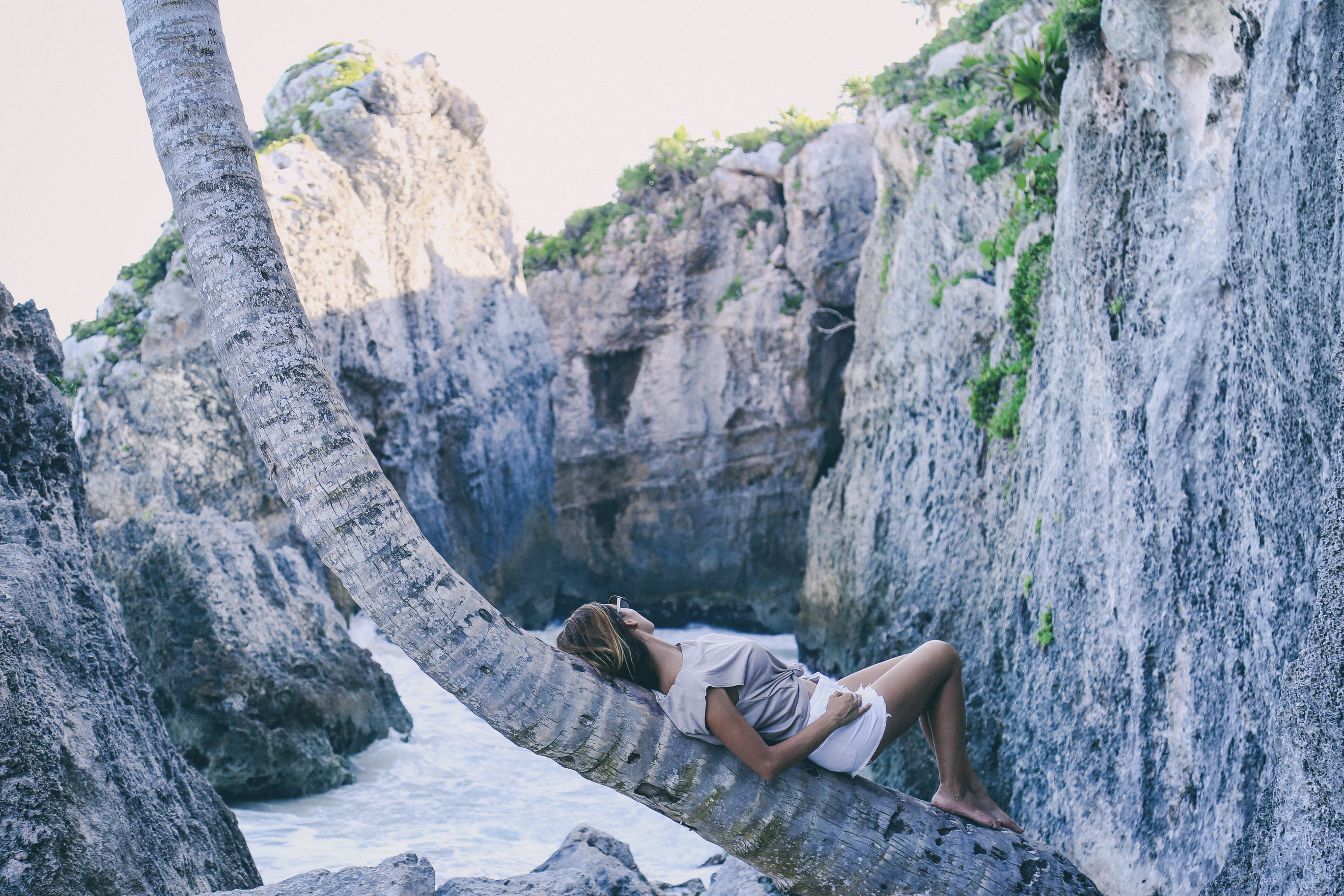 Apart from the ruins there are also many cenotes around the area for you to visit, and if you happen to be in to yoga or healthy eating or are vegan/vegetarian this is the place. Learn from our mistakes and make sure to spend at least a night in the beautiful Tulum while you are in Mexico.