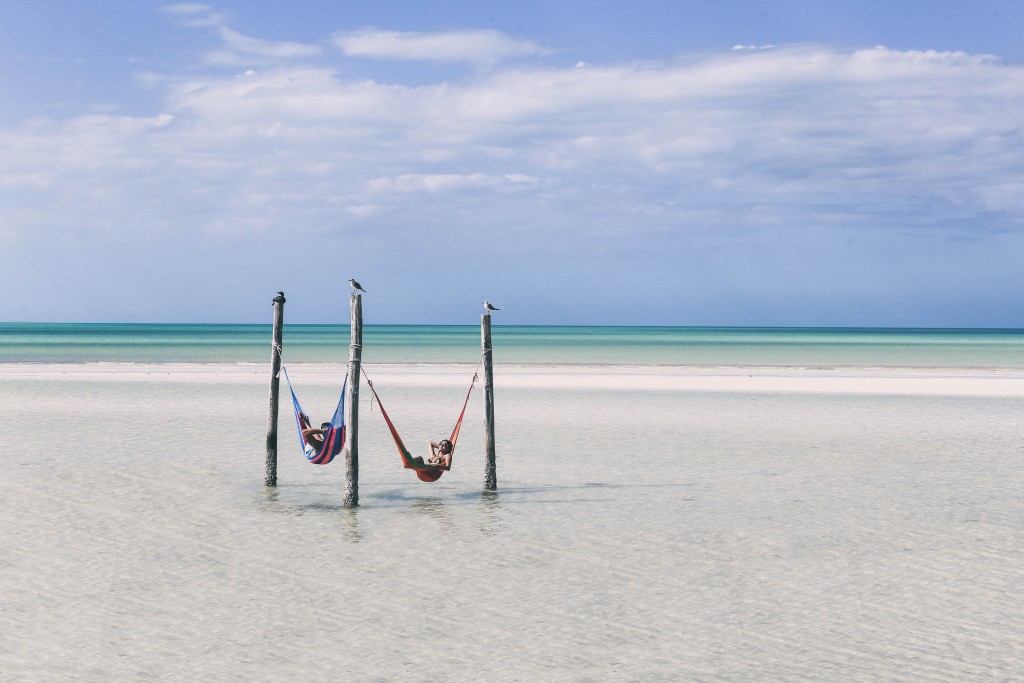 With its soft green waters rich in marine life, sandy streets and ultra laid-back feel, the small island of Holbox right of the coast of Mexico is the perfect weekend getaway for nature lovers and those who are in dire need to relax and disconnect. At a mere 1-1:30 hour drive away from Playa del Carmen, this little island offers a completely different feel and experience than any other place we have visited in Mexico. Some compare it to Tulum due to its nature and relaxed environment, yet I still found the two completely different experiences. Therefore, you can not really substitute one for the other.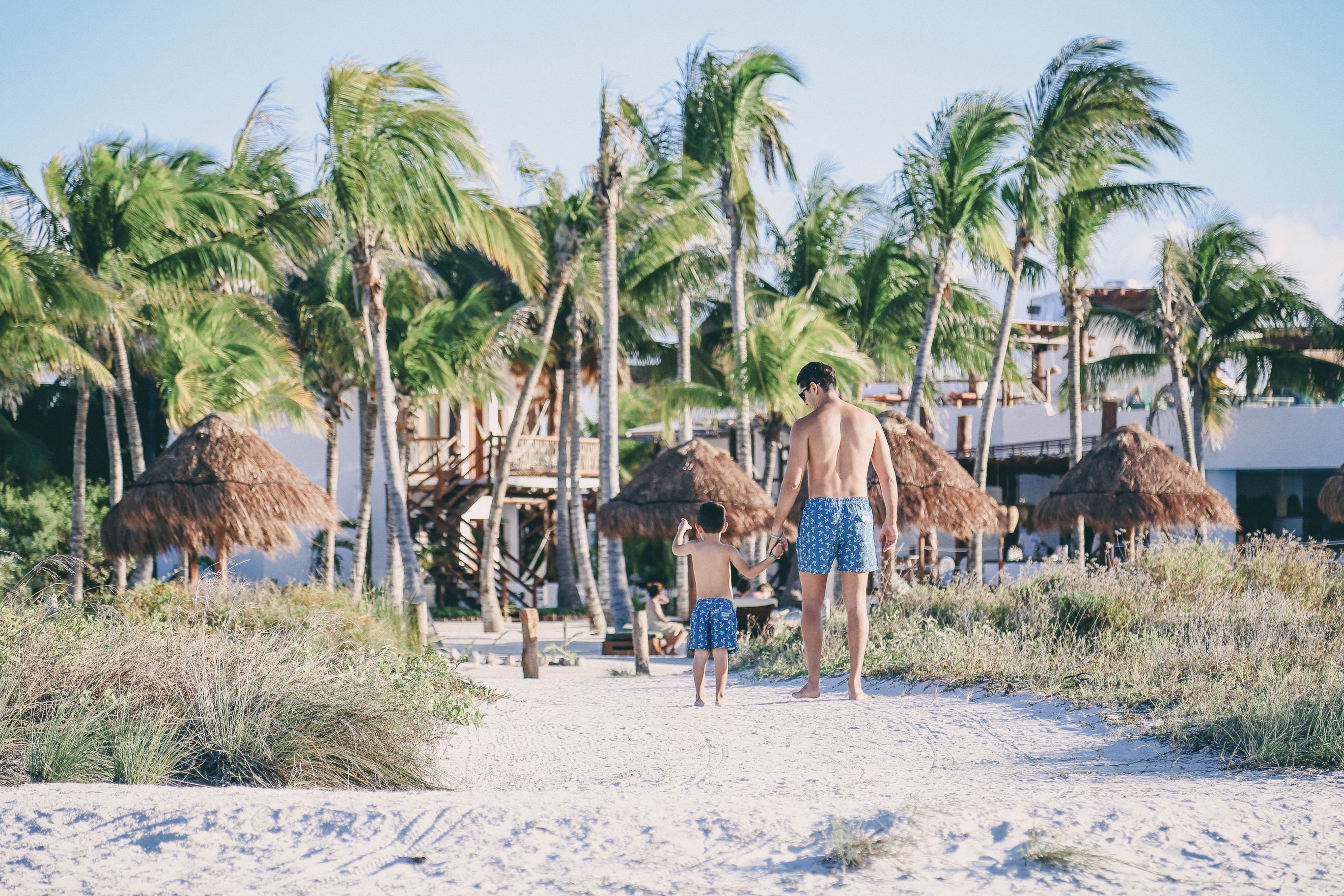 Since Hotbox is an island of the Yucatan Peninsula, you can not drive there directly, making the journey there is quite similar to Rio Lagartos except that it is much closer. I recommend you rent a car and make the drive yourself. You can take the new highway direct to Chiquila which is just one hour and a half away from Playa del Carmen. Once you are there you park your car in an overnight parking (100 pesos per night), walk to the ferry port and purchase your ticket (100-150 pesos each way per person). Don't worry Chiquila is really really small so once you get there you will realize that everything is right there next to each other. Oh and let me warn you, there is NO gas station during the drive so make sure to load up either in Playa or in Chiquila. Once the ferry drops you of at the port, (20 min ferry ride) the first thing that you will notice is the strong fishy smell, the murky and not so pretty water, and the busyness of the port. Please do not be discouraged, once you get your HolCar which is basically a golf car taxi, you will cross from the south side to the north side where the water, the view and the smell change drastically.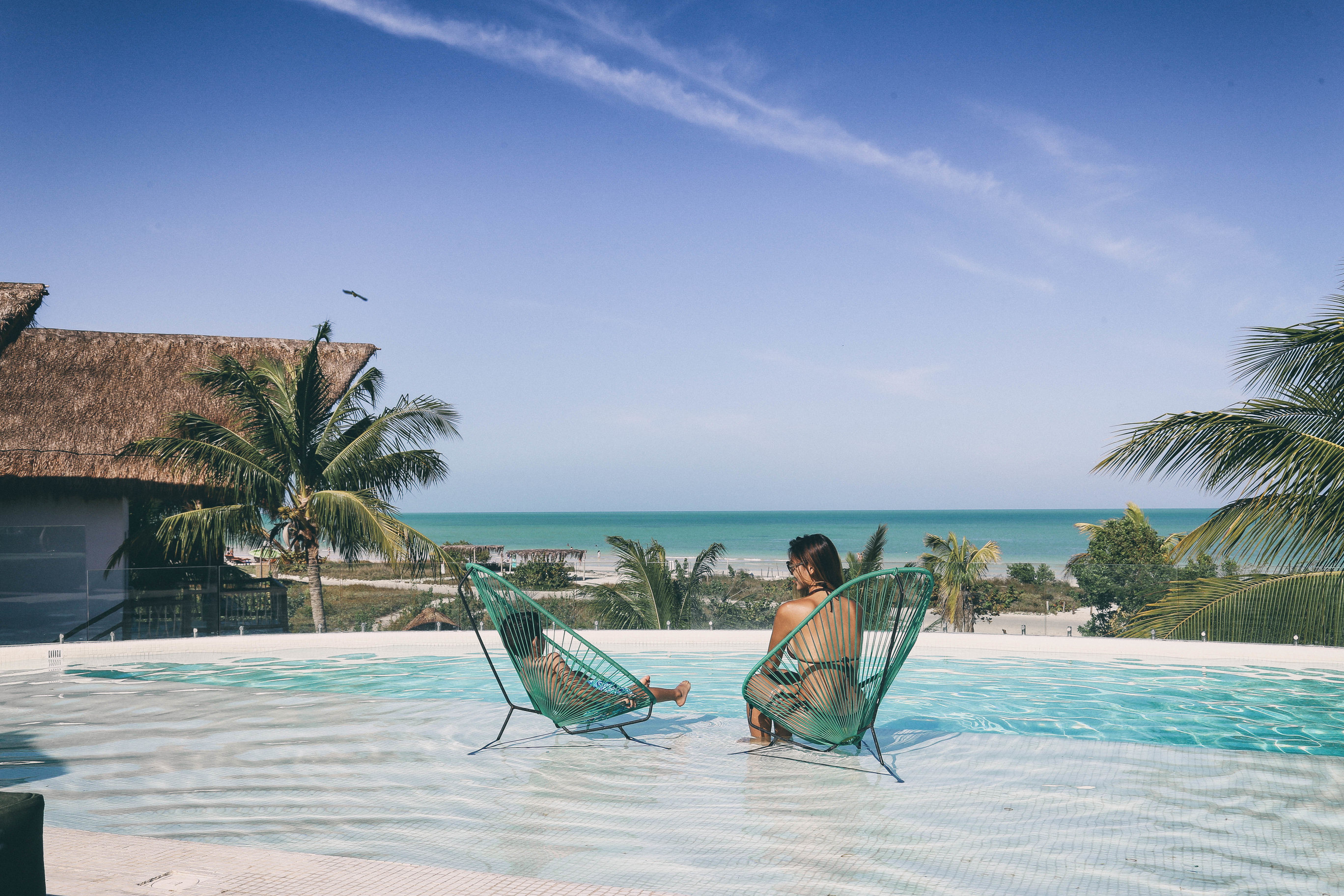 Covered in palm trees and bumpy sandy streets, there isn't much to do in this little island besides relaxing and enjoying nature. Due to its size, it won't take you long to explore as you can do the tour of the neighboring small islands in half a day. For this reason, I recommend you stay a night or two and then continue with your Mexican adventure. If you happen to visit in the summer you can spend an extra night so you can search for whale sharks and or in August-September to witness the bioluminescent phytoplankton which light up the beach at night like they were stars! We visited this January so we didn't get a chance to see either, but if I happen to be in Mexico in August or September, I would definitely make the journey there to see such interesting sights! Also, be warned that the internet connectivity varies greatly due to the weather, so be prepared to be without internet while you are there. You might be lucky but at least be prepared 🙂
We visited two different properties and the color of the water varied from one location to the other, so make sure to take a long walk on the beach as a little further down the water might be nicer and a lighter shade of green. While you walk, keep an eye for the most popular Holbox landmark, the double swings! Being that they are the "face" of Holbox, bare in mind that you might have to wait for a few couples to take pictures before you get your turn. The good news is mostly everyone just stops for a quick picture and leave so for those of us who actually want to enjoy it, just snap your pictures first and then kick pack and relax. There is no shade here so bring a hat with you to cover your face.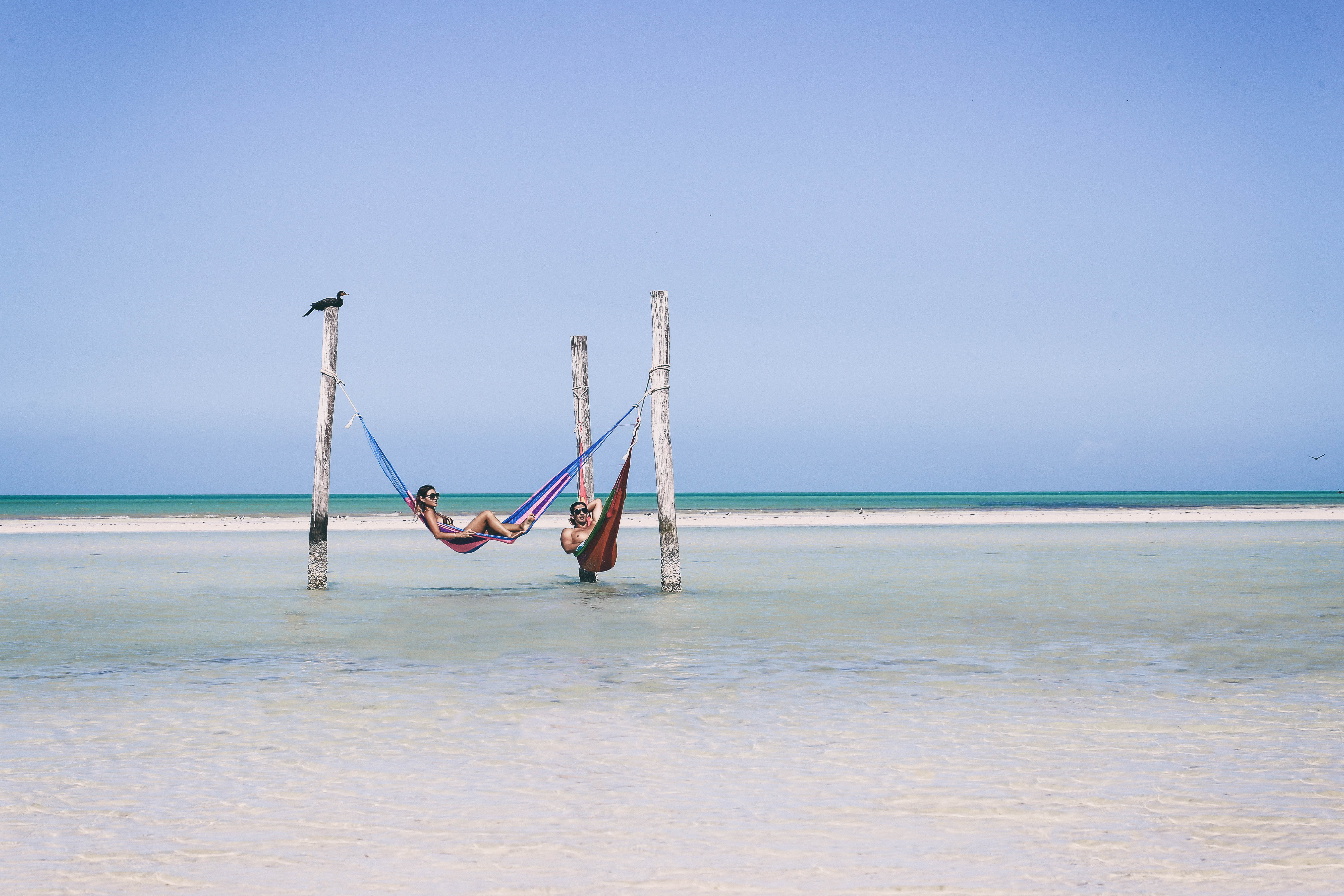 The  beach near the swings  also varies in levels forming "sand banks" all thought the beach which look very beautiful and give it a special character that we truly loved! Being that the island is between the Caribbean sea and the Gulf of Mexico, do not expect your bright turquoise waters rather more greenish tones which as still very beautiful and what gives this place such a unique feel.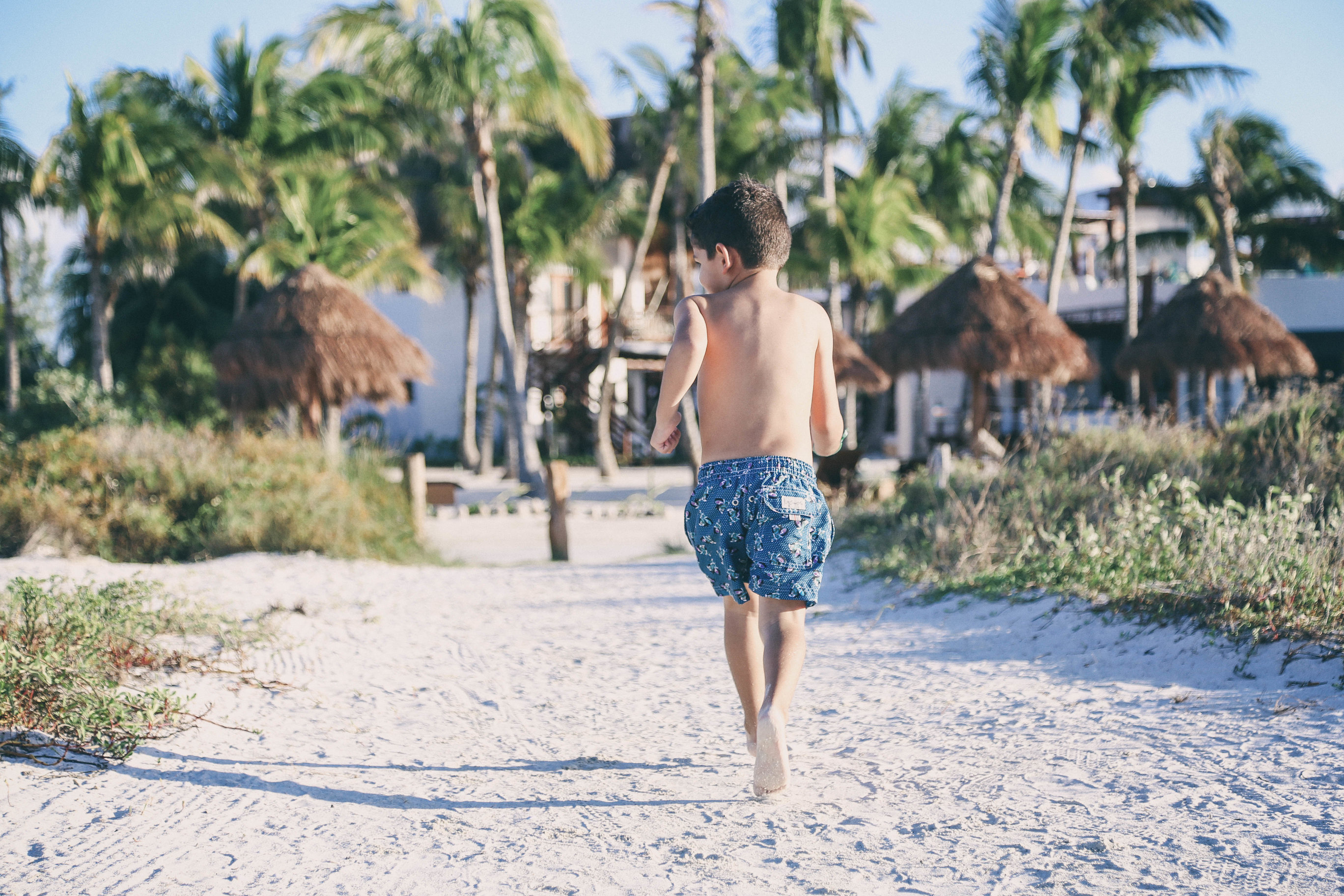 For us spending two days there as our weekend getaway from Playa del Carmen was just the right amount of time. We were glad we visited and hoping to be back again in September!