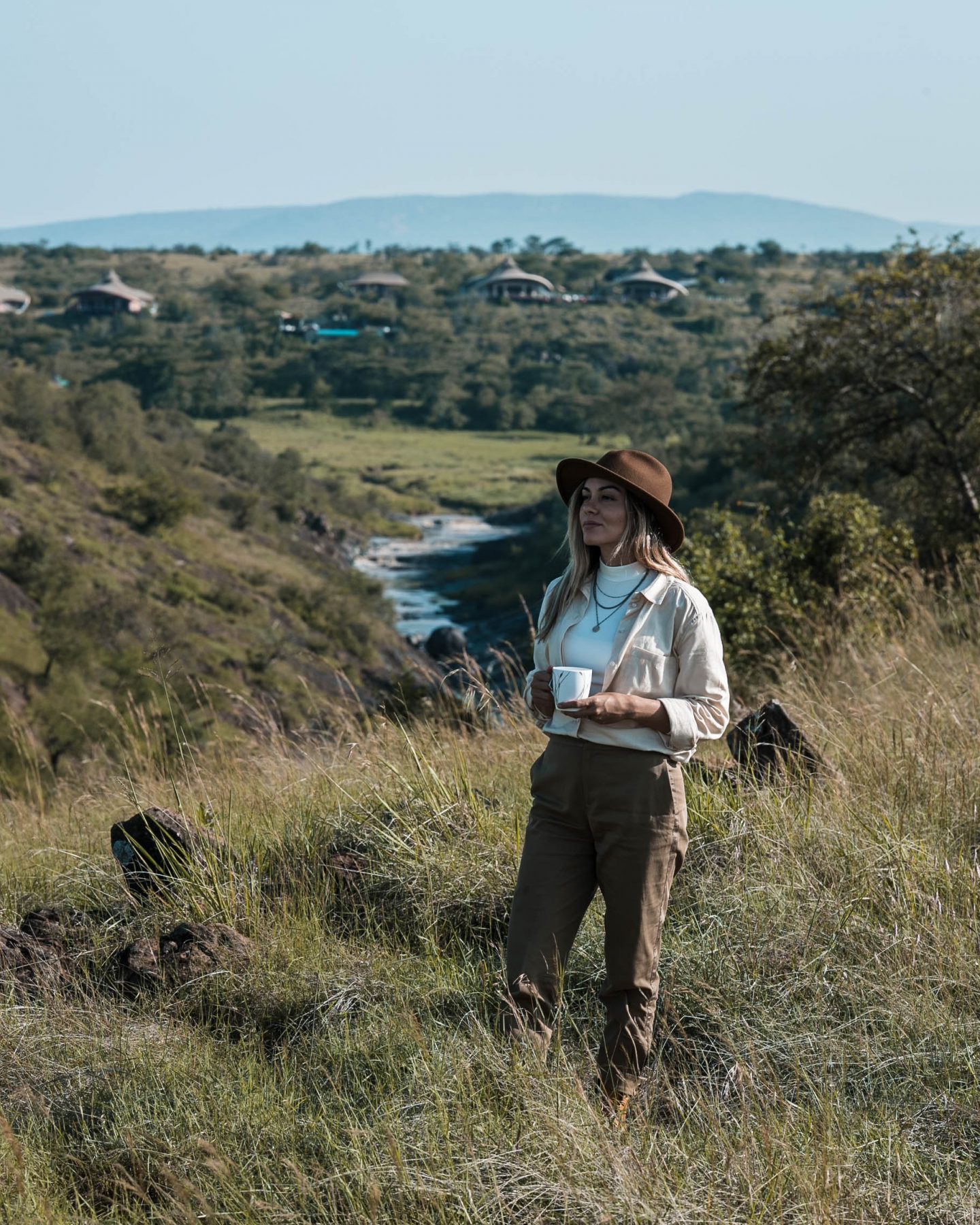 Mahali Mzuri by Virgin Limited Editions: Luxury Tented Camp in the Masai Mara
Perched on a ridge over looking the valley and a creek, Mahali Mzuri a Virgin Limited Edition property part of Sir Richard Bransons collection of luxury properties around the world, enjoys one of the most spectacular and jaw dropping locations in the Masai Mara. 
Location & How to Get To Mahali Mzuri: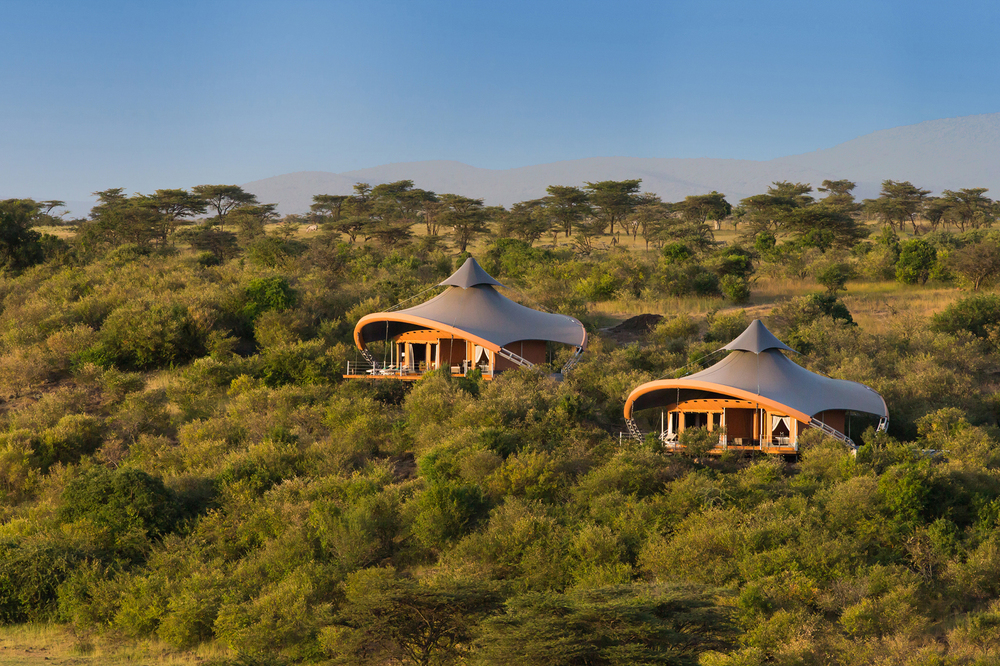 Mahali Mzuri is located in the exclusive Olare Motorogi Conservancy in the Northern region of Kenya's Masai Mara. Considering its secluded location, the journey to the property is part of the experience; however, Nairobi has a great selection of international flights so it is closer and much more within your reach than you might expect. You can catch a direct flight to Jomo Kenyatta International Airport (NBO) from Dubai, New York , London, Johannesburg, Istanbul, Paris… you name it. Once you land, you need to take a domestic flight into the Mara from Nairobi's domestic Airport – Wilson Airport which is only a 30 minute drive away from NBO. And by "domestic flight" I mean a small propeller plane that will land in your designated airstrip right in the middle of the Mara. Its like a flying safari! We saw so many giraffes, hippos, gazelles, zebras, Masai cows right from our flight!
The airstrip closest to the property and the most convenient is Olare Orok which is just under 25 minutes away, and is serviced by multiple carriers such as AirKenya, SafariLink Aviation, and Governor's Aviation. Olekiombo and Mara North are two other airstrips that you can use in case Olare Orok is closed due to rains or the flights are sold out, though both are further away  (1hour+ drive from the camp). Something very important to note is that there is a strict baggage allowance of just 15kg per person – for all bags (checked and carryon). 
Alternatively, if you dont wish to fly, the camp can arrange direct transfers from Nairobi which is about a 5 and a half hour drive.
                                ✈️DXB –> NBO 🚙 –> Wilson Airpot ✈️ –> Olare Orok 🚙 –> Mahali Mzuri
The Tented Suite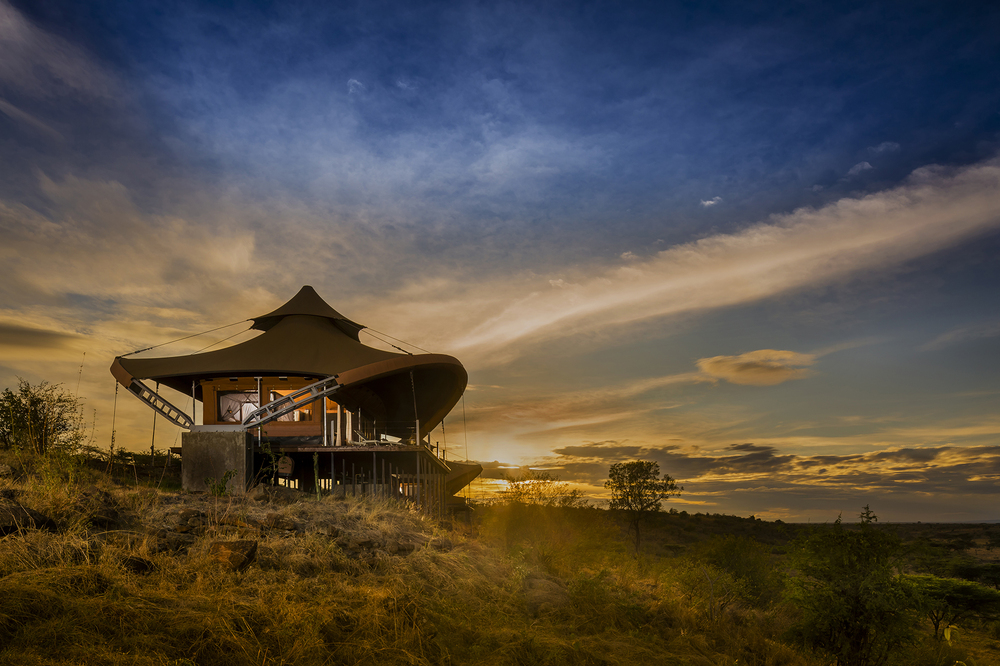 With only 12 unique tented suites, this ultra exclusive property only hosts a maximum of 28 guests at a time. We were welcomed into one of the two family suites. This very spacious tent with a separate bedroom, a bathroom oasis with a gorgeous free standing tub, spacious terrace and living area is perfect for couples traveling with kids as you can comfortably fit two little ones – each in their own little sofa beds (children age 2+ are welcome in the camp).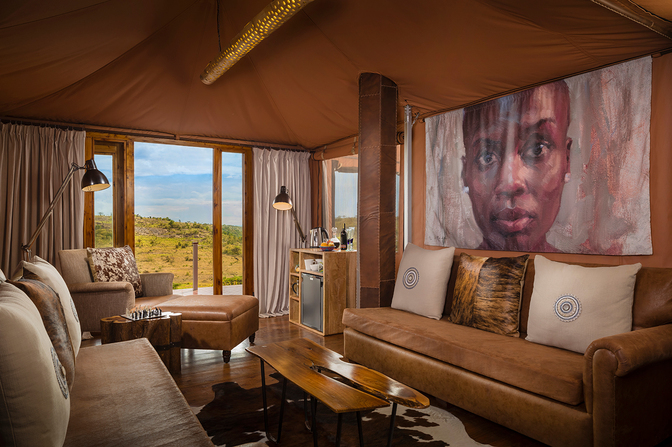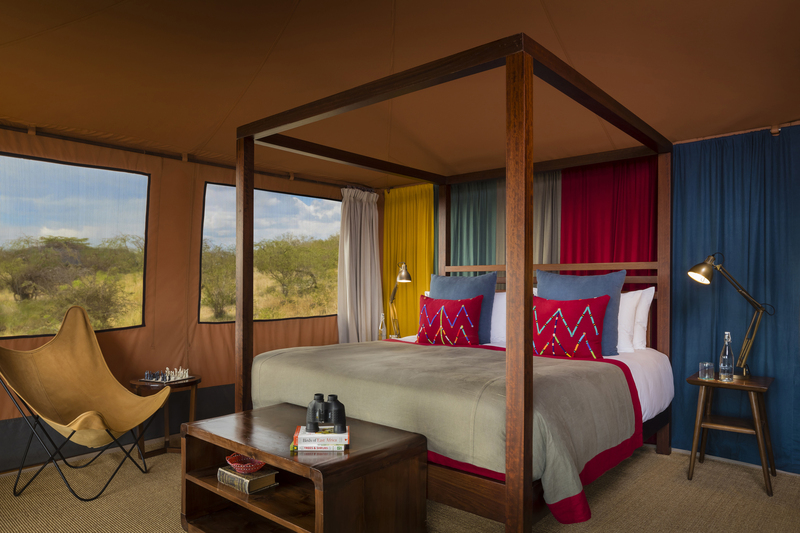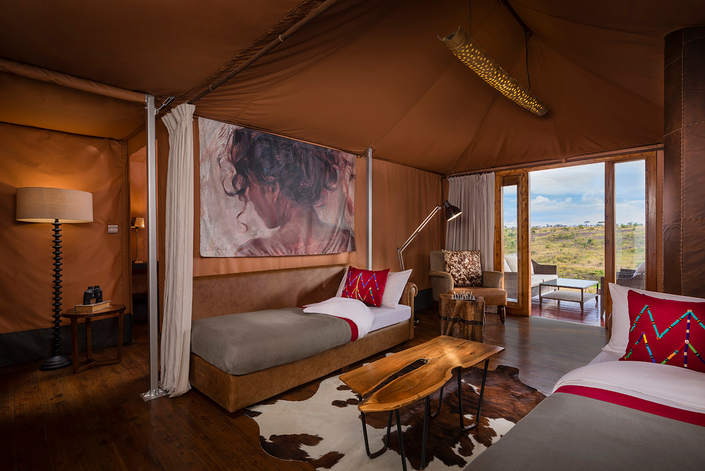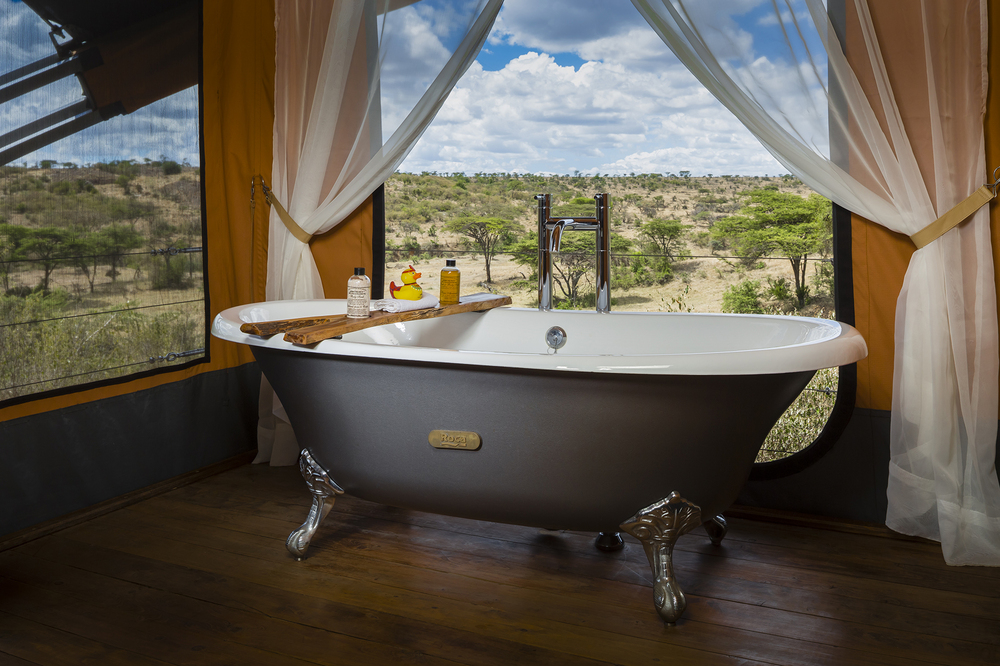 And yes the room is an actual tent, a very spacious, beautifully designed and luxurious one. The tent has a protective mosquito net layer which is your division between you and the bush, and all though there is no A/C (there is a fan provided in the room), we got a lot of refreshing cool air in the room particularly at night. You can choose to sleep this way or to fully or partially close the tent. We opted to have it partially closed as it got quite chilly at night.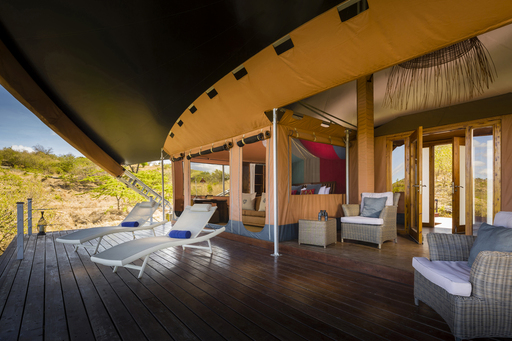 The property is not fenced and is in the middle of the conservancy. This  means that if you have some neighbors or some visitors near by, you will be able to hear them during the night, specially since all electricity in the camp is shut off from 1 am to 5am , turning the whole entire camp pitch black welcoming any curious visitors.  The first and last night we could hear a pride of lions right from our bed! It was definitely comforting to know that the property is fully equipped with armed rangers and Masai Warriors that are on watch 24/7. In fact, you will need to be escorted by one at all times.
Amenities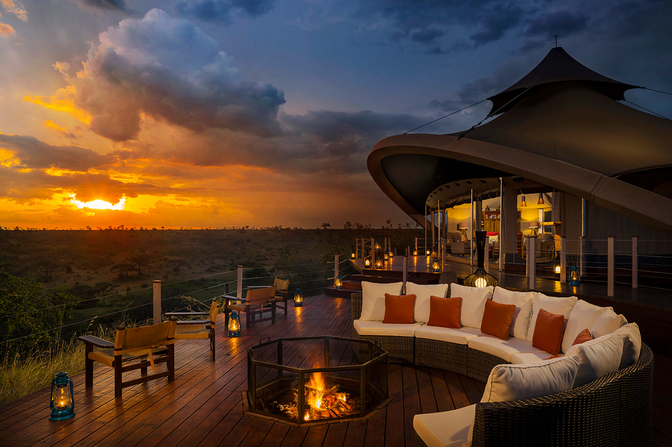 Located in the Masai Mara amongst the African wilderness , the location is arguably one of the best amenities of the property! Not every day you can take a bubble bath overlooking a grazing elephant or enjoy your morning coffee watching hippos come out to graze. With so much wildlife around you, what you wish to do the most is just to immerse yourself in the bush as much as possible, and with 2 daily game drives included during your stay, you can do just that. Yes, your stay includes, not one , but two daily game drives!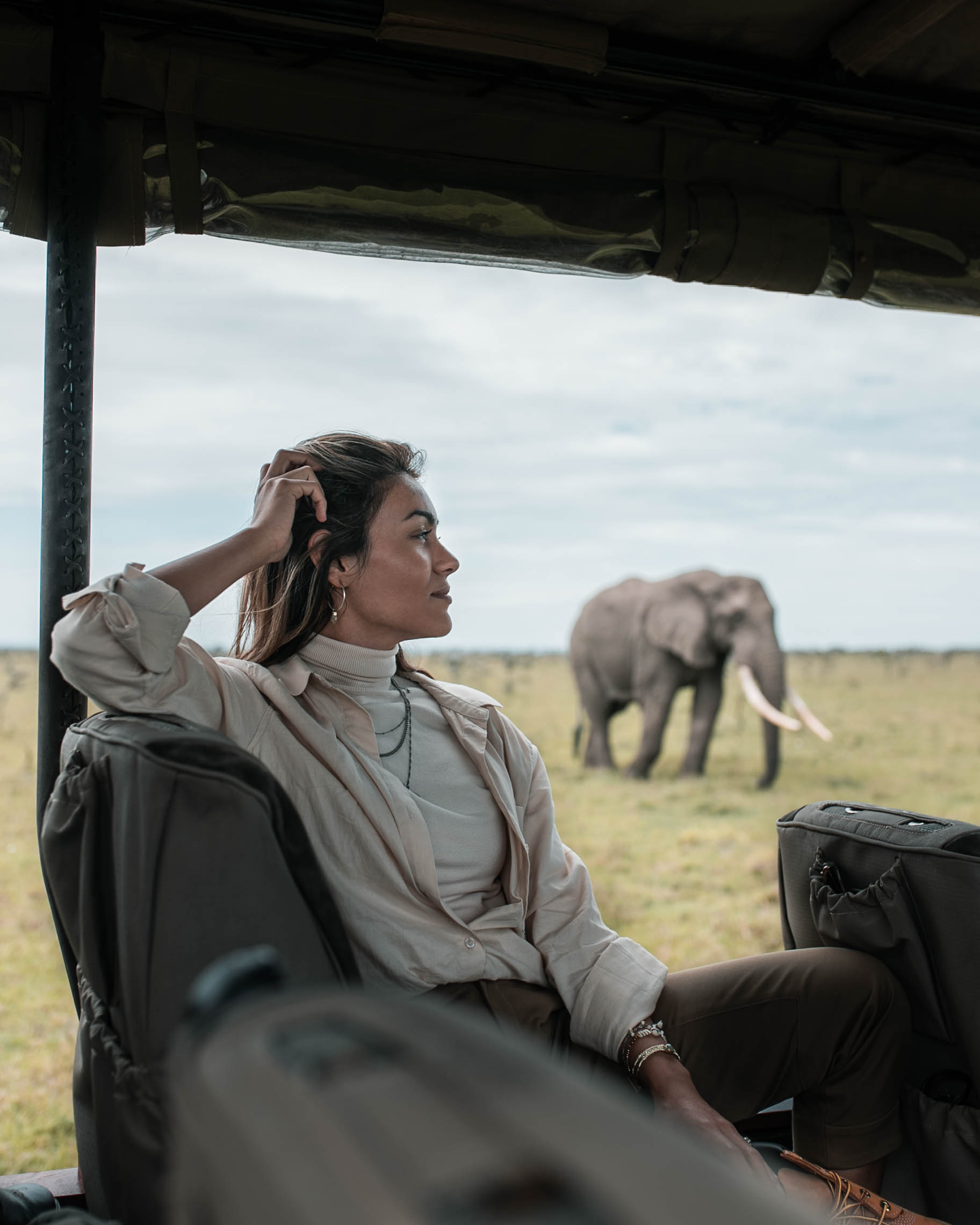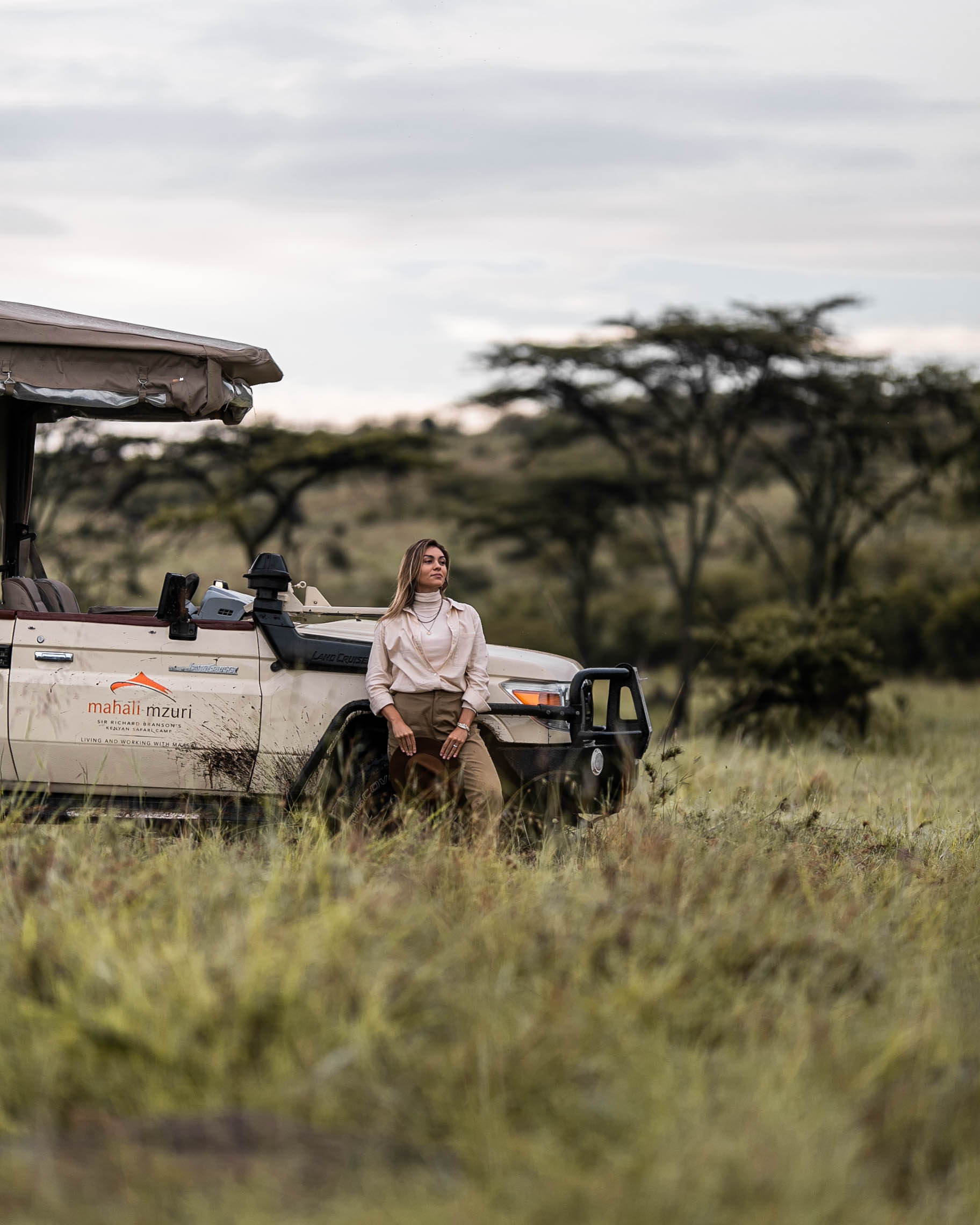 In fact, Mahali Mzuri is an all inclusive property in the middle of the Mara! This means all the below are included in your stay:
-Twice daily game drives in the Olare Motorogi Conservancy *
-All meals including any meals or snacks that you wish to have in the bush during game drives 
-All drinks including alcoholic beverages  
-Transfers from Olare Orok airport strip 
-Laundry Service (Since the luggage restriction is strict with the domestic airlines, this is a huge bonus!) 
-Visit to the local Masai Market & the local school 
-Night game drives can also be organized based on availability 
-All taxes, local levies and park fees. 
Once you get back from your adventures, you can unwind by Mahali Mzuri's pool. This is not your average pool – this is an infinity pool in the middle of the bush overlooking a creek! This means, the fun is not over yet… any minute you could have an unexpected neighbour stop by (like a grazing elephant) while you take a dip. Or you can enjoy a massage in the beautiful spa.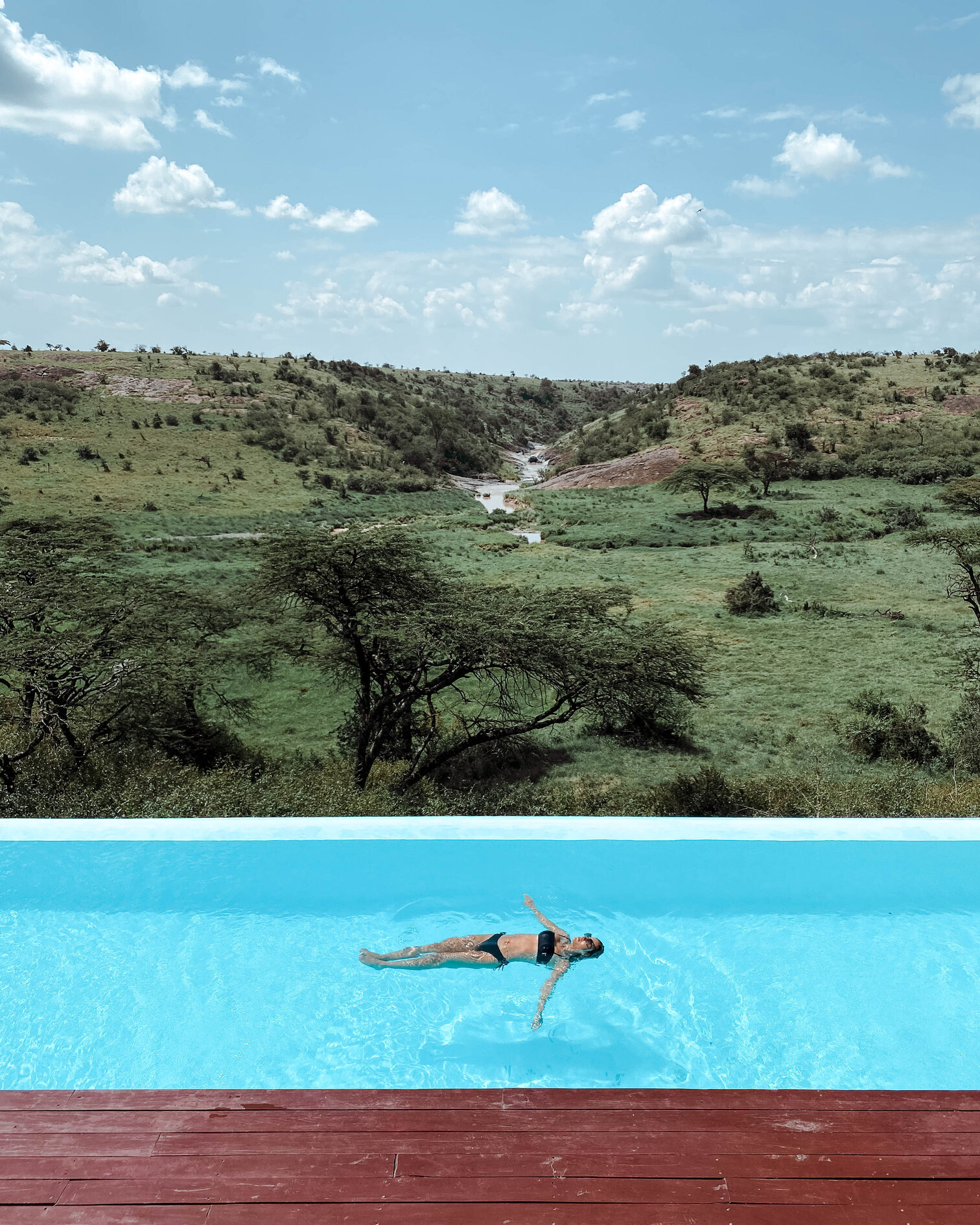 *If traveling with little ones under 6, you will be required to book private game drives in an enclosed vehicle that comes at an extra daily charge.
Dining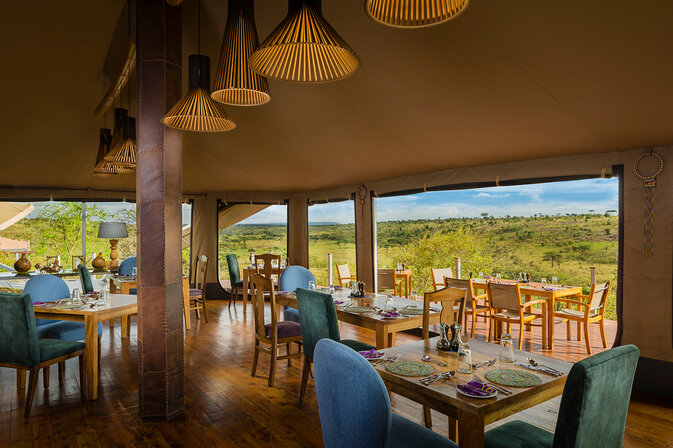 There is one main dining area in the property where you can enjoy all your meals, and though yes all your meals are included, the quality and variety of the food offered is far from your average all inclusive menu. For breakfast you are served a wide variety of options and for lunch and dinner, you have a 3 course menu offered (you are welcome to order as much as you want). 
The team is very flexible with your meals and can be organized to your liking. You could request to have breakfast in your tent, lunch by the pool, and dinner in a communal table. And dont forget, you can also enjoy your meals in the bush which I would HIGHLY recommend. A romantic candle light dinner in the bush is quite the experience – you might even be able to hear lions roar but dont worry, you will always be escorted by an armed ranger. If not, you can always opt to have a picnic breakfast during your game drives.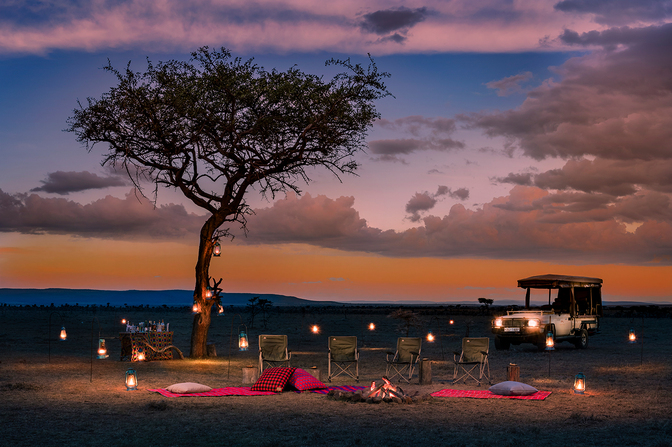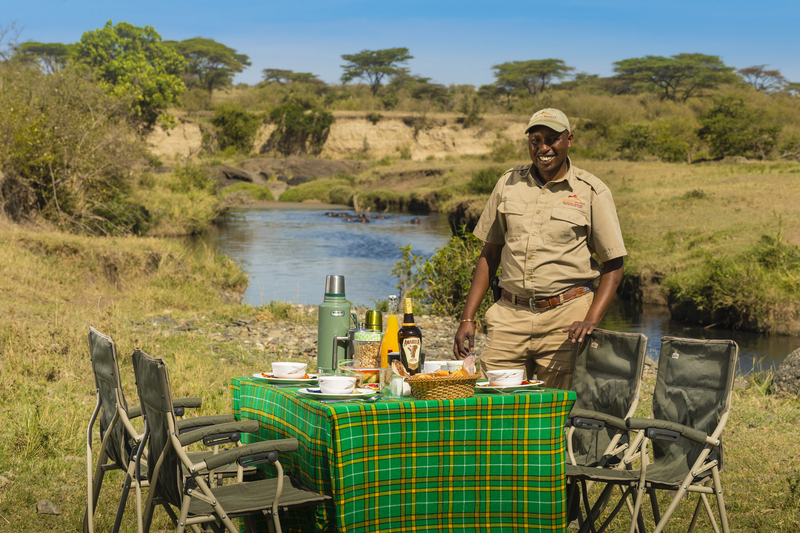 The Local School 
Through the help of guest donation, Mahali Mzuri is helping fund and build a local school where children age 3-15 years attend. The school was in desperate need of help, and now with the donated funds, the team has been able to build new classrooms, restrooms, a cafeteria, and a water well. There is still work that needs to be done like building a playground for the children, and funds are required to feed the children on a daily basis, so please consider making a contribution during your stay. You can also visit the school yourself, and see how much progress and work has been done. 
Disclaimer: Though this post is in partnership with Virgin Limited Edition, as always, all opinions are my own.