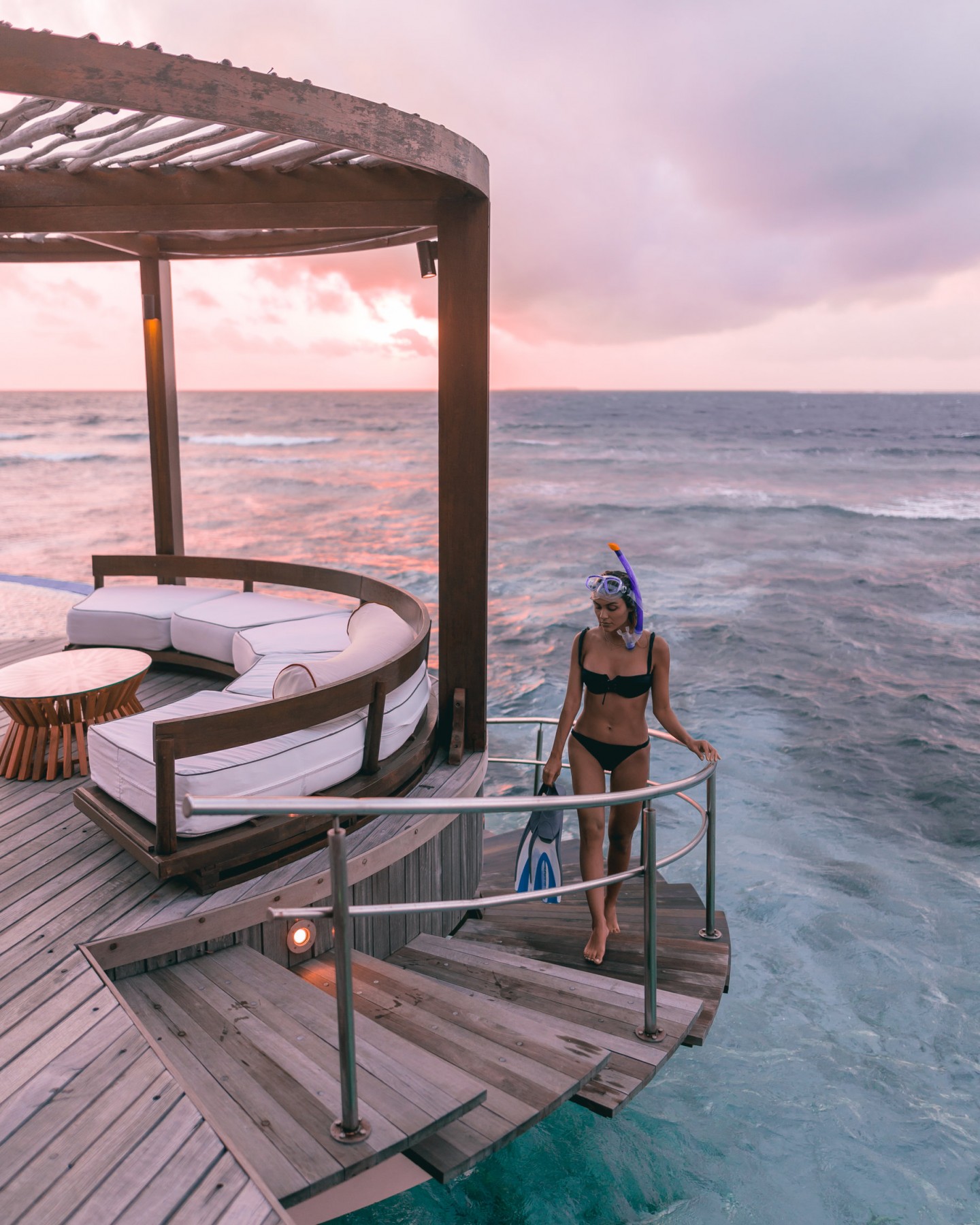 W Maldives: Couples Retreat with the Best House Reef in the Maldives 
The picture-perfect paradise island with some of the best waters we have seen- W Maldives totally gives you total deserted island feels in the middle of the Indian Ocean which is exactly what it is except for the yummy food, amenities and well everything else you might need.
Dry Season (High season): December to April
Wet Season (Low Season): May to November
What You Need To Know About Maldives:
Unlike many other places on the planet and one of the things that makes the Maldives extraordinary unique is that each hotel is located on a private island of itself. In order to understand this concept, we need to realize that this island country is composed of a chain of 26 coral atolls each of which is made up of hundreds of different islands all dispersed through roughly 90,000 square kilometers making it one of the world 's most dispersed countries! These hundreds of islands are miniature islands, most of which are inhabited and left untouched. For this reason, each island can only "host" one hotel and also one of the reasons why most hotels have water bungalows. This is why planning a trip to the Maldives is extremely different than planning a trip to most other tropical destinations, and why it's crucial for you to do lots of research to choose the right hotel since you will be spending all of your time there.  This means you will sleep, eat and do all of your activities in the hotel. In the Maldives, you can not simply leave the island and go somewhere for lunch or explore a different beach (Unless you are staying in the capital, Male ). This means that essentially the hotel that you choose to stay in will define your whole Maldives experience.
Location & How to Get To W  Maldives: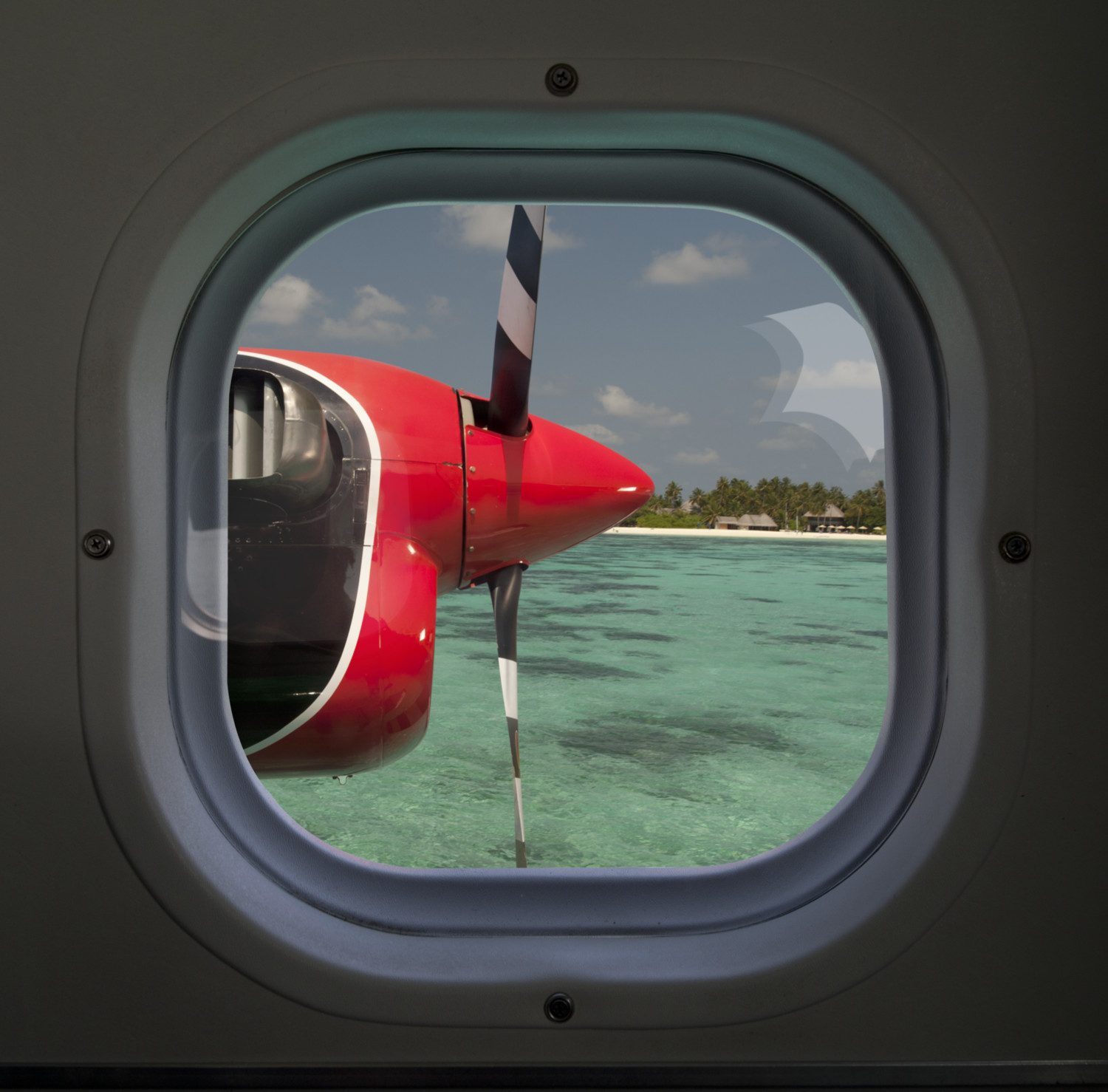 Once you land in Male International Airport, a W Maldives staff member will be waiting for you to check you in for your seaplane and transfer you to their lounge. Here they have light bites and drinks for you to enjoy while you wait for your seaplane flight. The flight is about 25-30 minutes away so it's not too far away. You land on the boat platform in the middle of the ocean where the W Maldives boat comes to pick you up and takes you to the island (5 min ride). Since the island is quite small, it is much better than the seaplane doesn't land on the island because it will be bothersome to the guests in the jetty as well as those relaxing on the beach.
The Villa: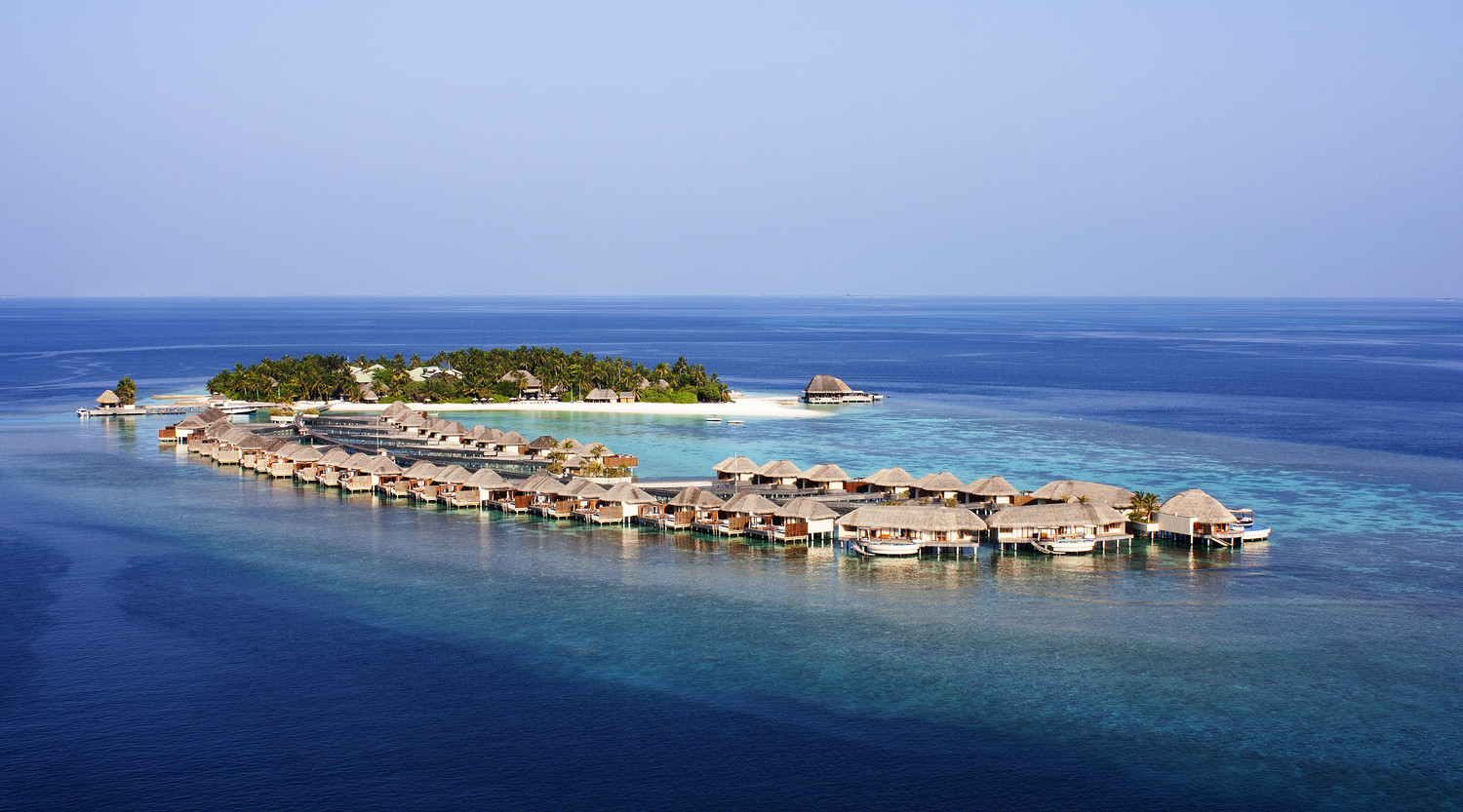 We were welcomed to their WOW Escape Villa  – the name really says it all. At over 3200 sq feet, this massive villa is perfect for families since it has a spacious living area, kitchenette with dining area, 2 bedrooms, 2 full bathrooms and a huge outdoor terrace with an outdoor shower, infinity pool and two covered sun areas. If you are familiar with the W brand, you know that their style is fun and trendy and that's exactly what the furniture in the villa resembles. The furniture is very colorful with lots of pop of red and funky accents to complement the signature W style.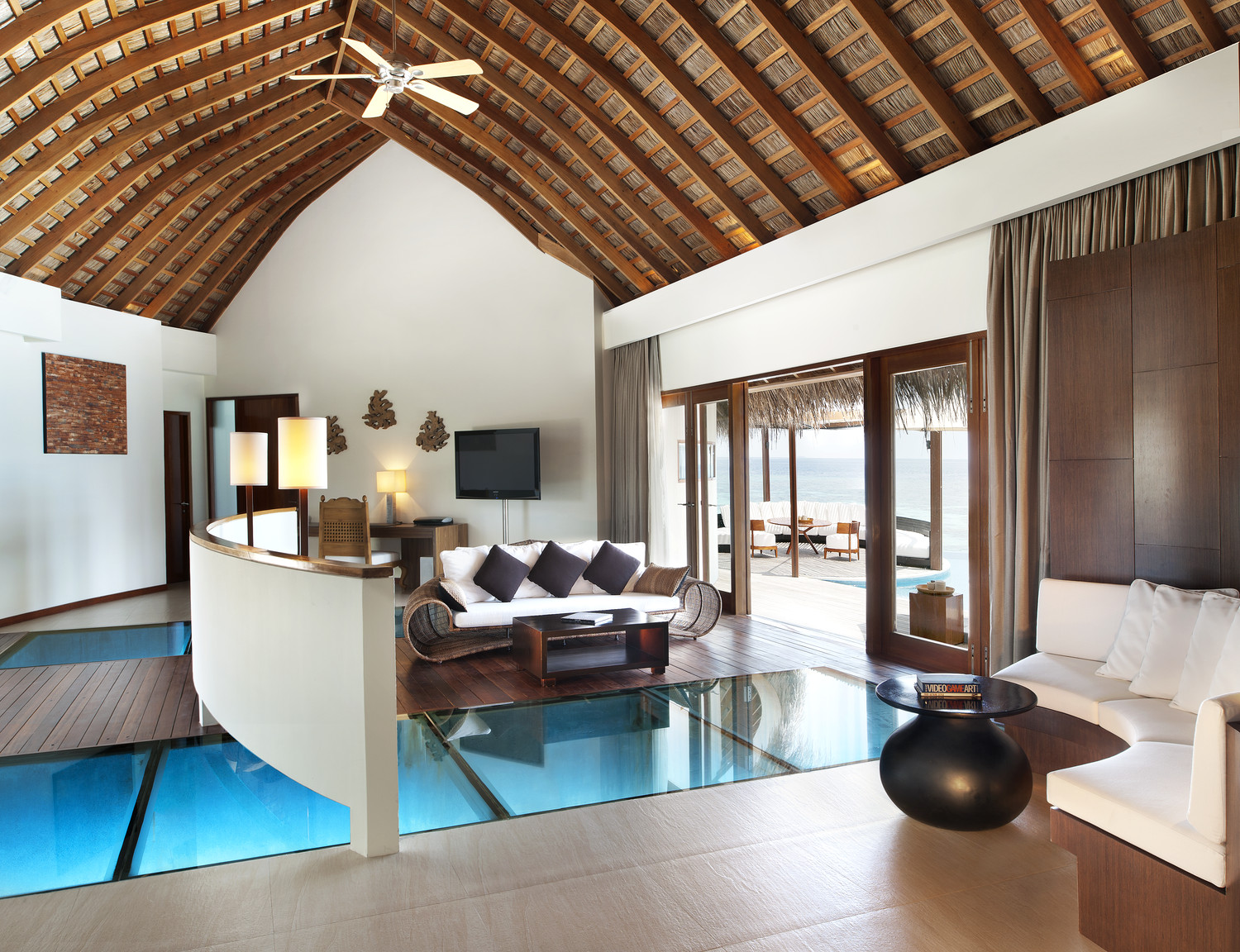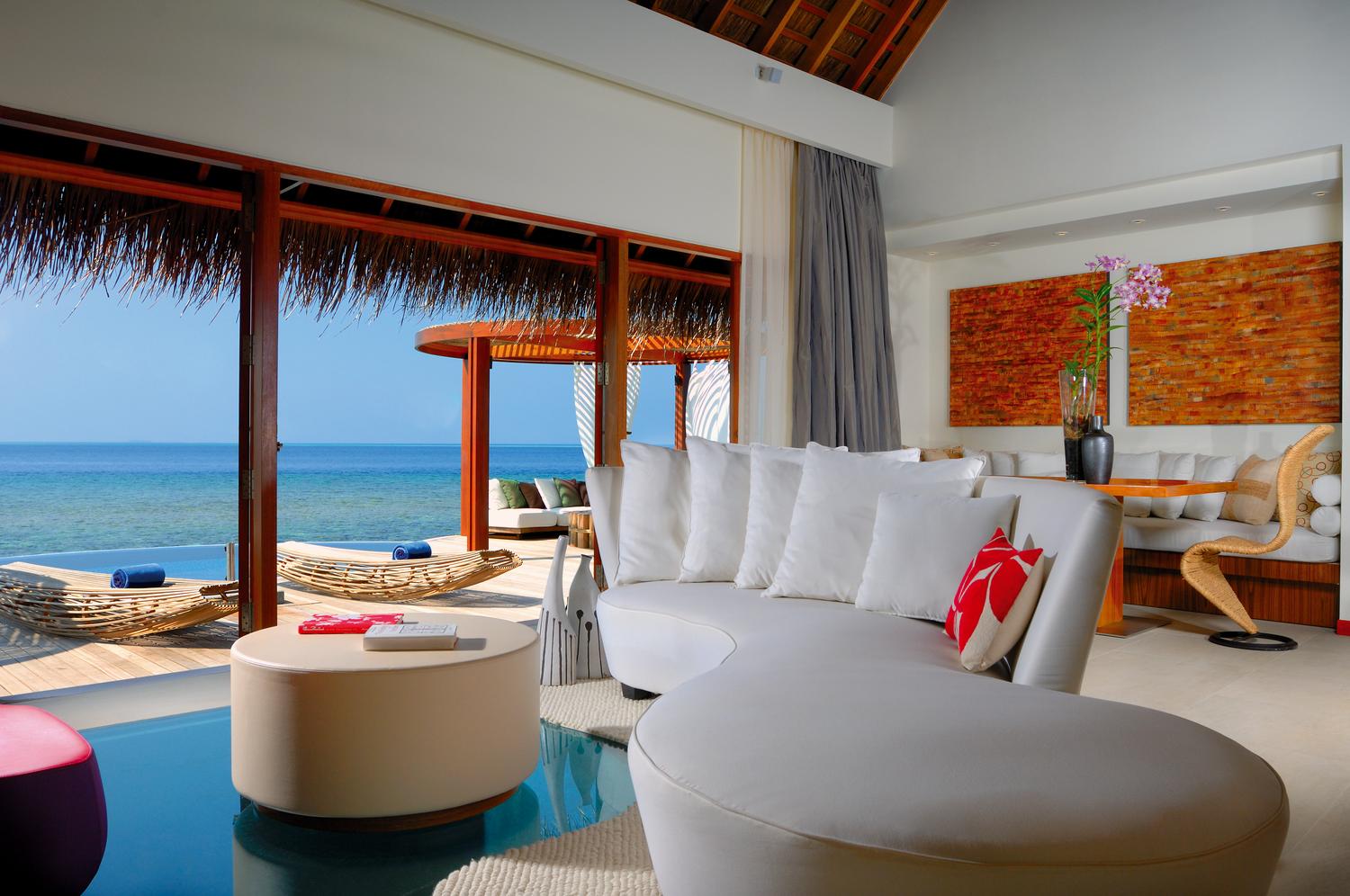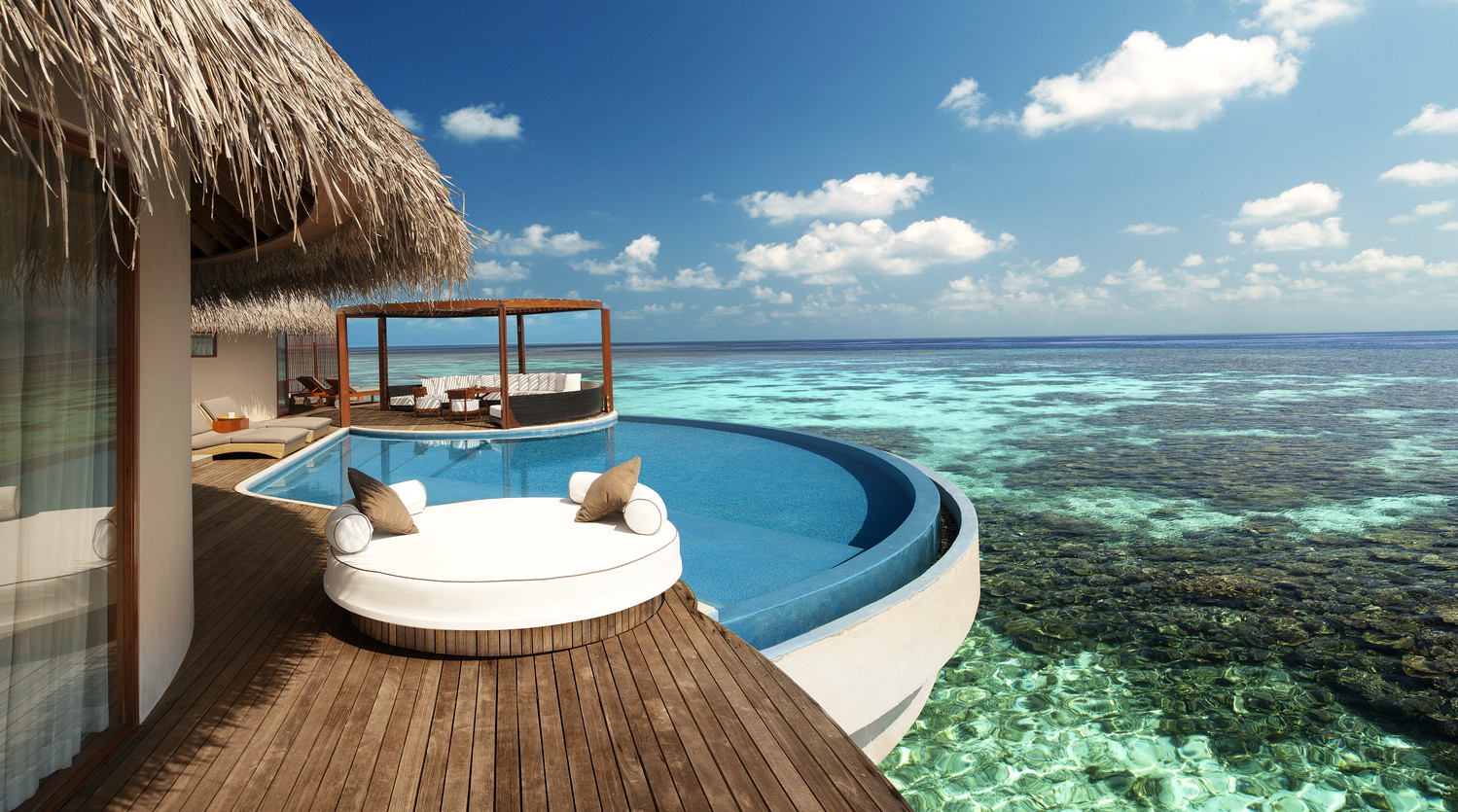 The Master bedroom also has a sitting and office area with a quite spacious closet and the best part- a tub overlooking the lagoon. Since the villa is all the way at the end of the jetty, you will have complete privacy and don't see adjacent villas from your outdoor area as you do in some other resorts.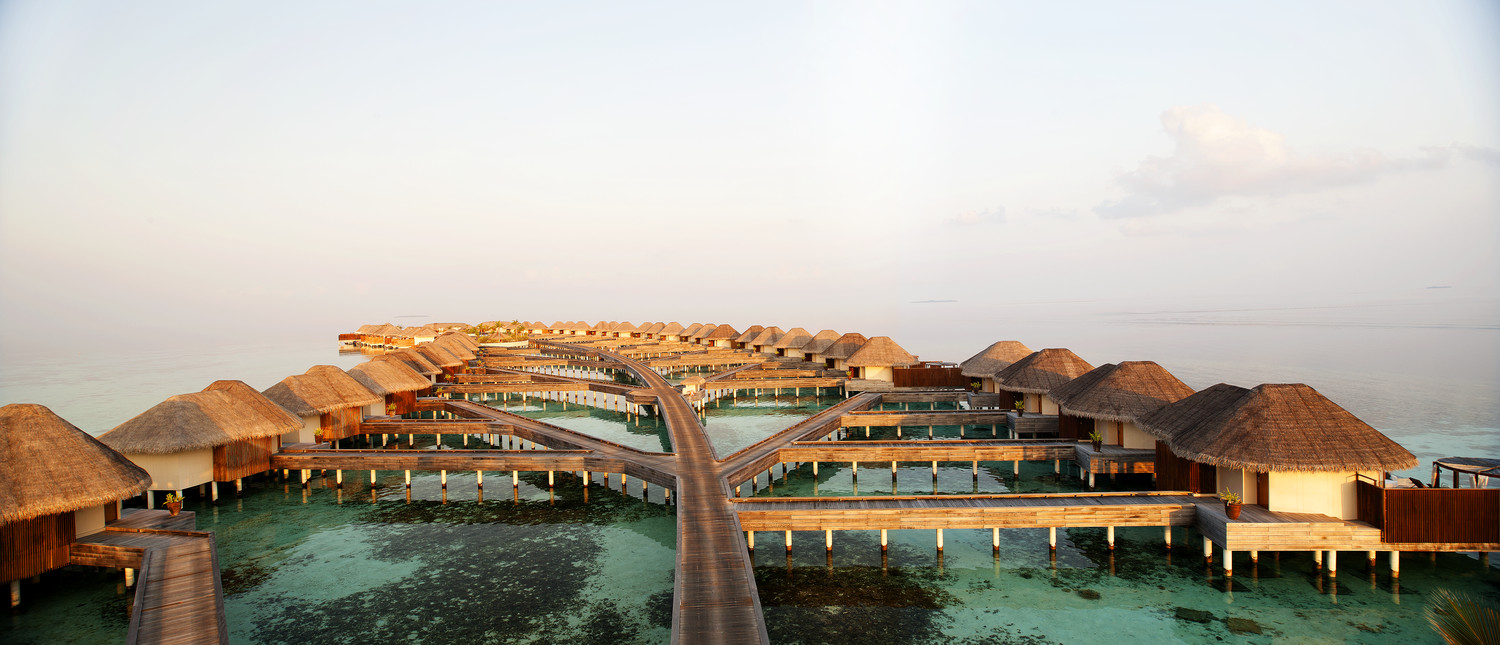 Make sure to order In-Villa Dining and enjoy a delicious breakfast spread right by the pool area. We were pleasantly surprised to see that they had customized mugs for all of us with a fun photo, quote and our names on it! My little one was so excited when he saw it!
Pool, Beach & Amenities: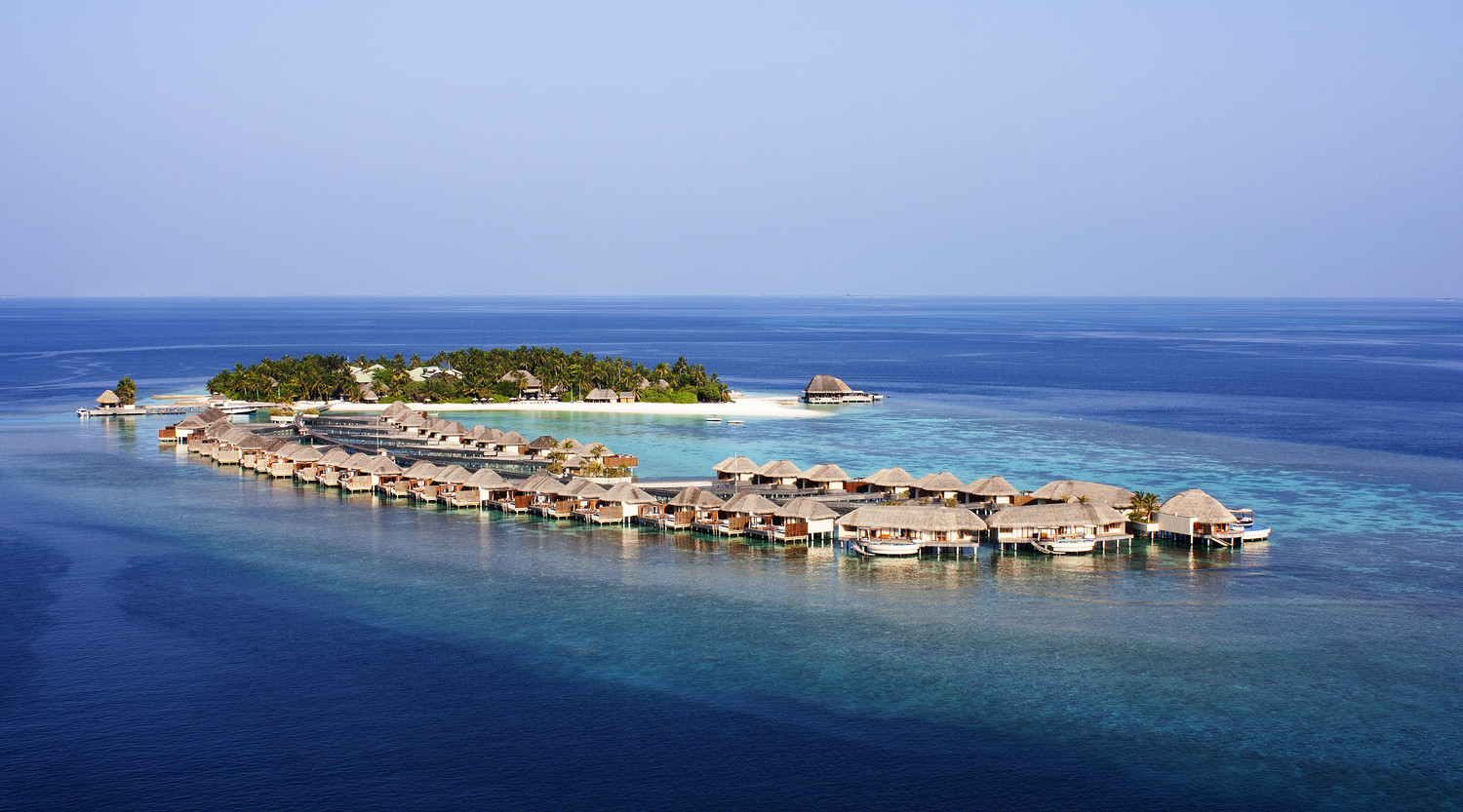 Known for having the best house reef in all of the Maldives, W Maldives had been on the very top of my Maldives Hotel list ever since our first visit to this beautiful country back in 2013. Having been there now, arguably the House Reef is one of the best "amenities" in the property. We did a private snorkeling tour with my husband and have to say that it was our favorite snorkeling experience in the Maldives. Asides all the different types of fish we saw, we also saw 3 turtles! Keep in mind that these are wild turtles who visit the reef, not "kept" at the hotel so it makes it even better! Snorkeling is truly a must during your stay! Remember that the best spot is right in front of the Spa.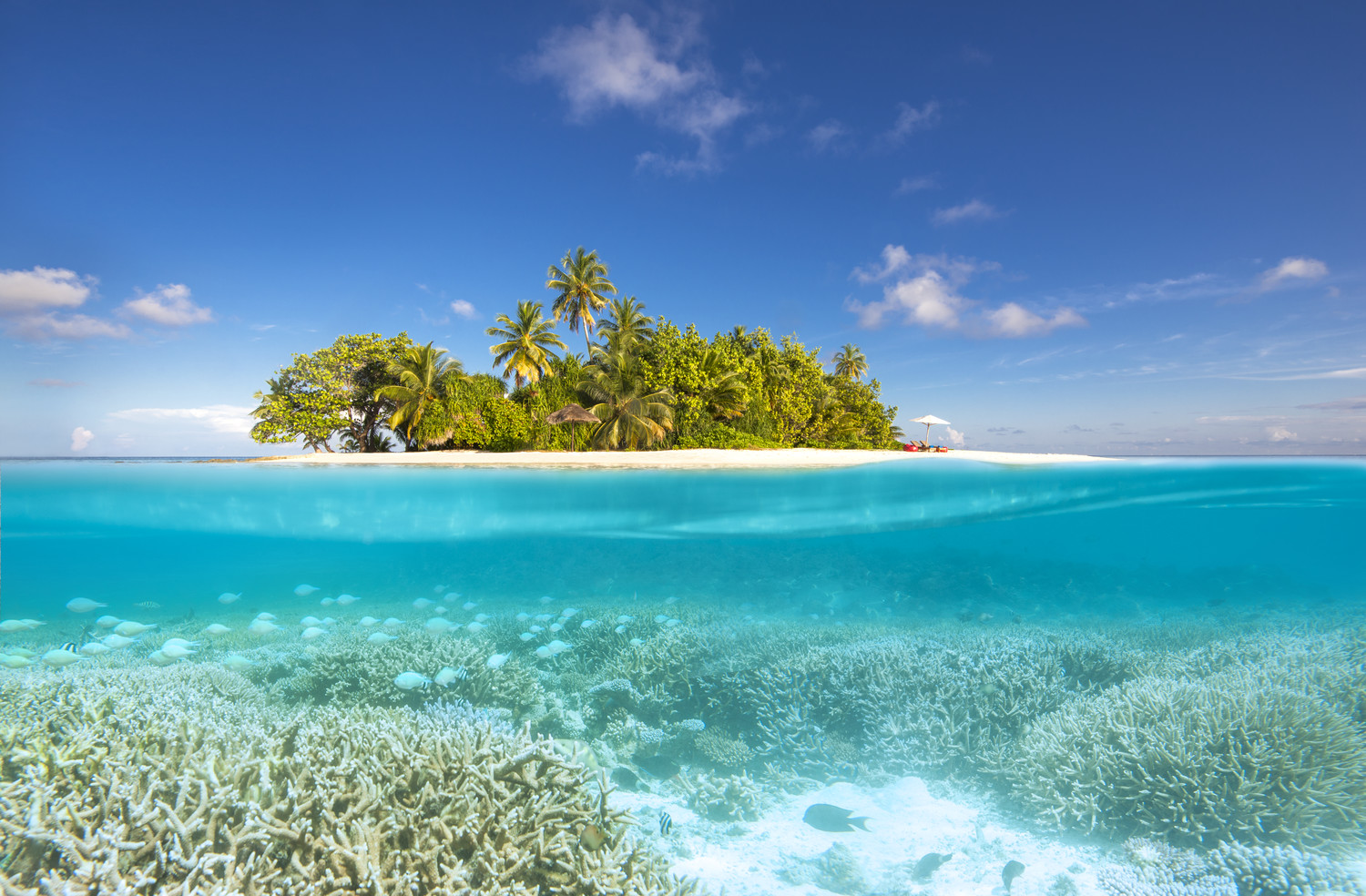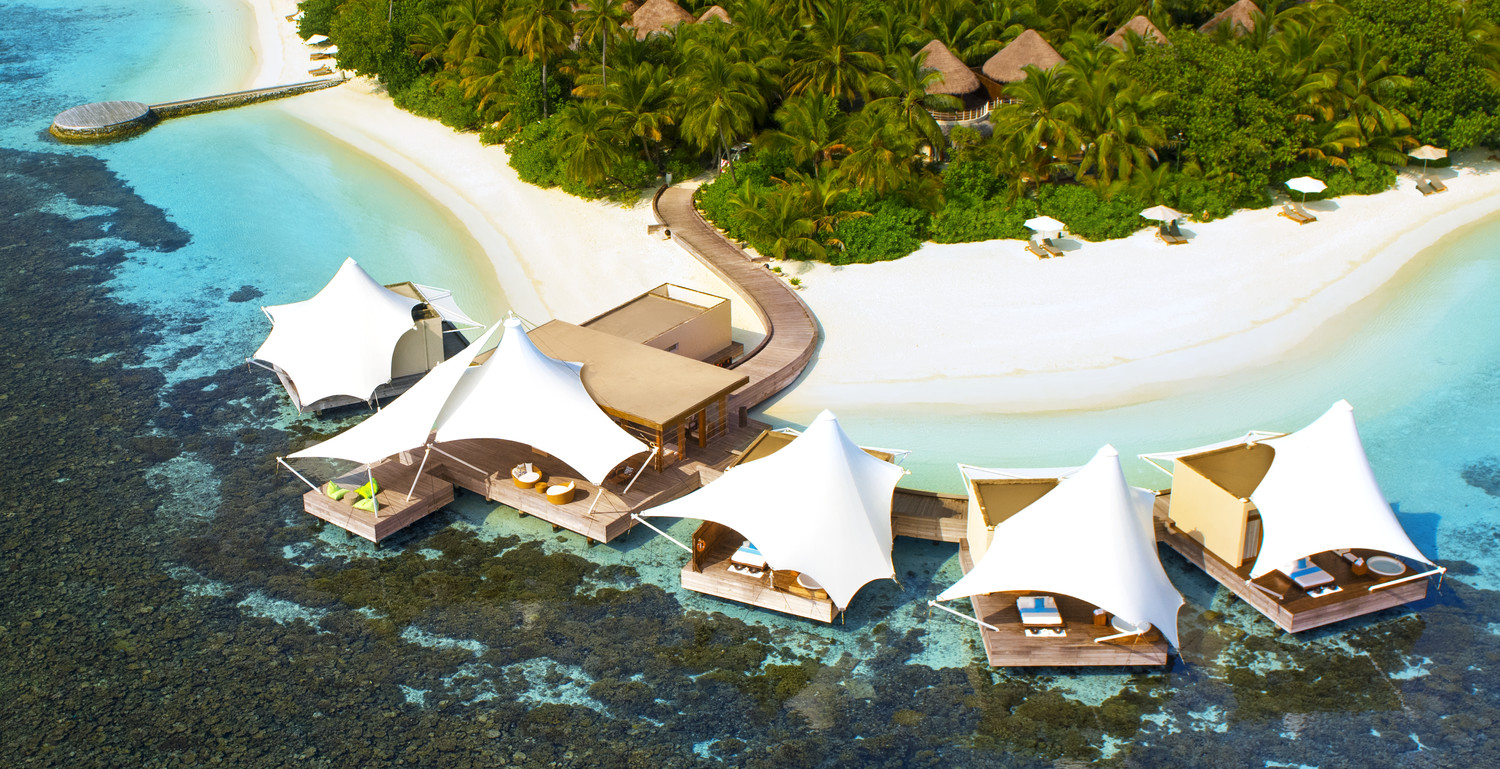 Now let's talk about the island itself because that's one of my favorite things about the property – the island is total perfection. The moment you step out of the boat, you will fall in love with the beauty of the island. It is quite small which makes it even more beautiful and there are clean and wide stretches of beach that have been left untouched rather than covered with sun beds or chairs (the best!) Honestly, this is where we spent most of our time during our stay. The water is also just unreal, one of the clearest waters that I have ever seen! And the palm trees, just add to the magic and deserted island feel. Right on the beach, you can find the water sports center where all nonmotorized equipment is free except for the "trendy" transparent kayak that comes at an extra cost of $50 for no other apparent reason that just because it's more popular (regular kayaks are complimentary).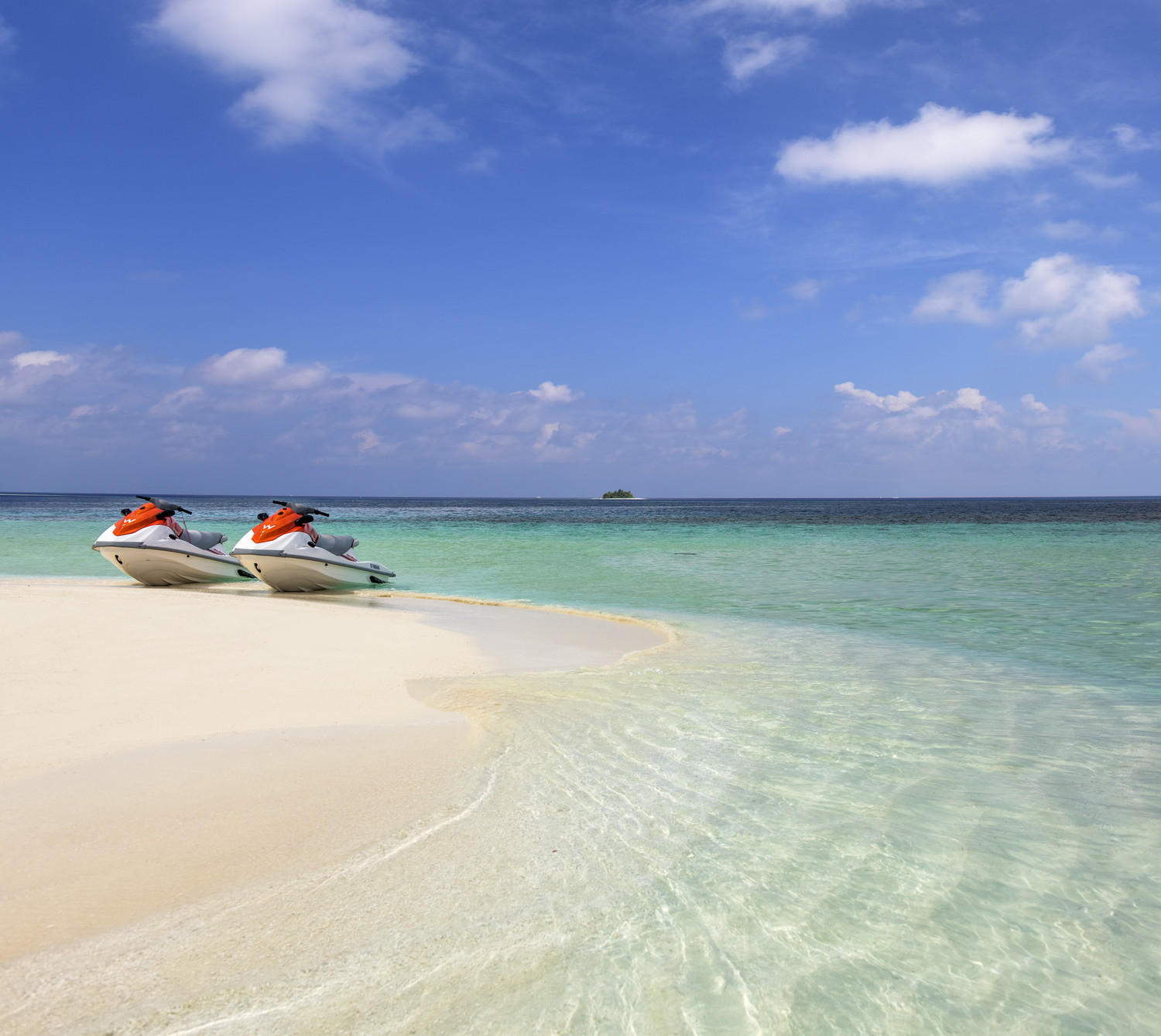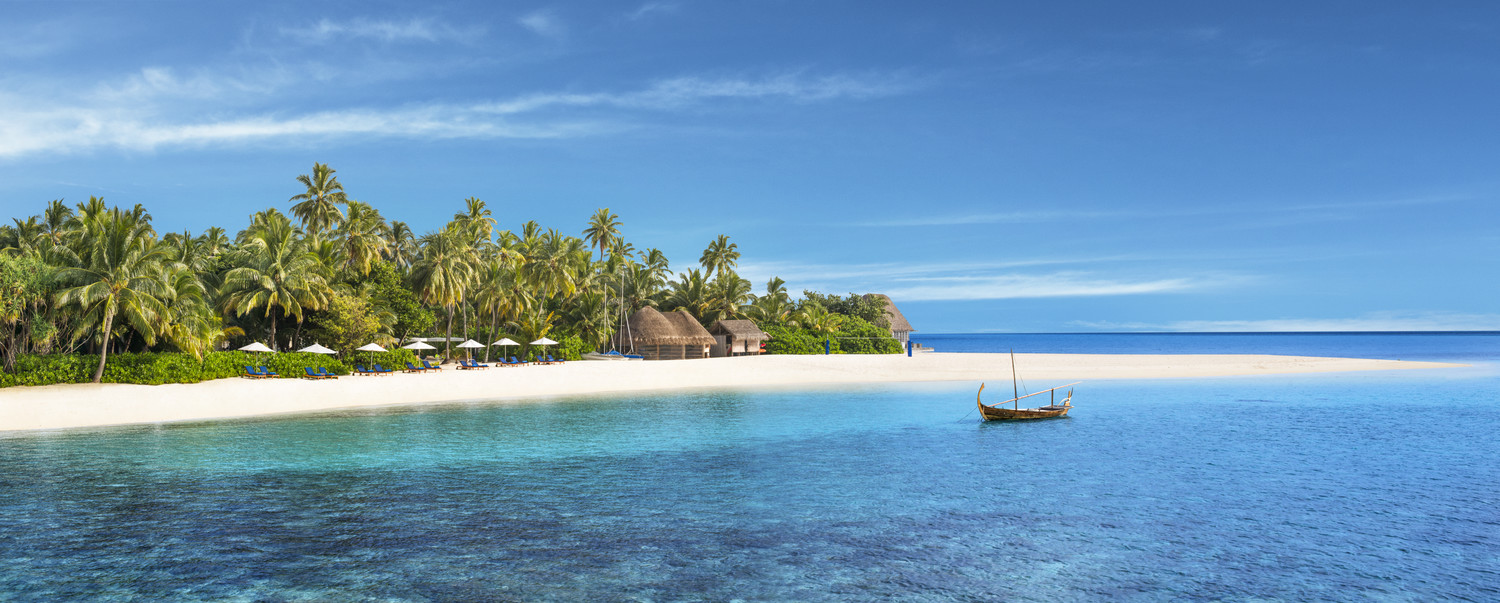 And right behind the beach, you have the main restaurant, reception area, main pool, and gym. My husband went to the gym and loved that personal trainers were there constantly offering to help.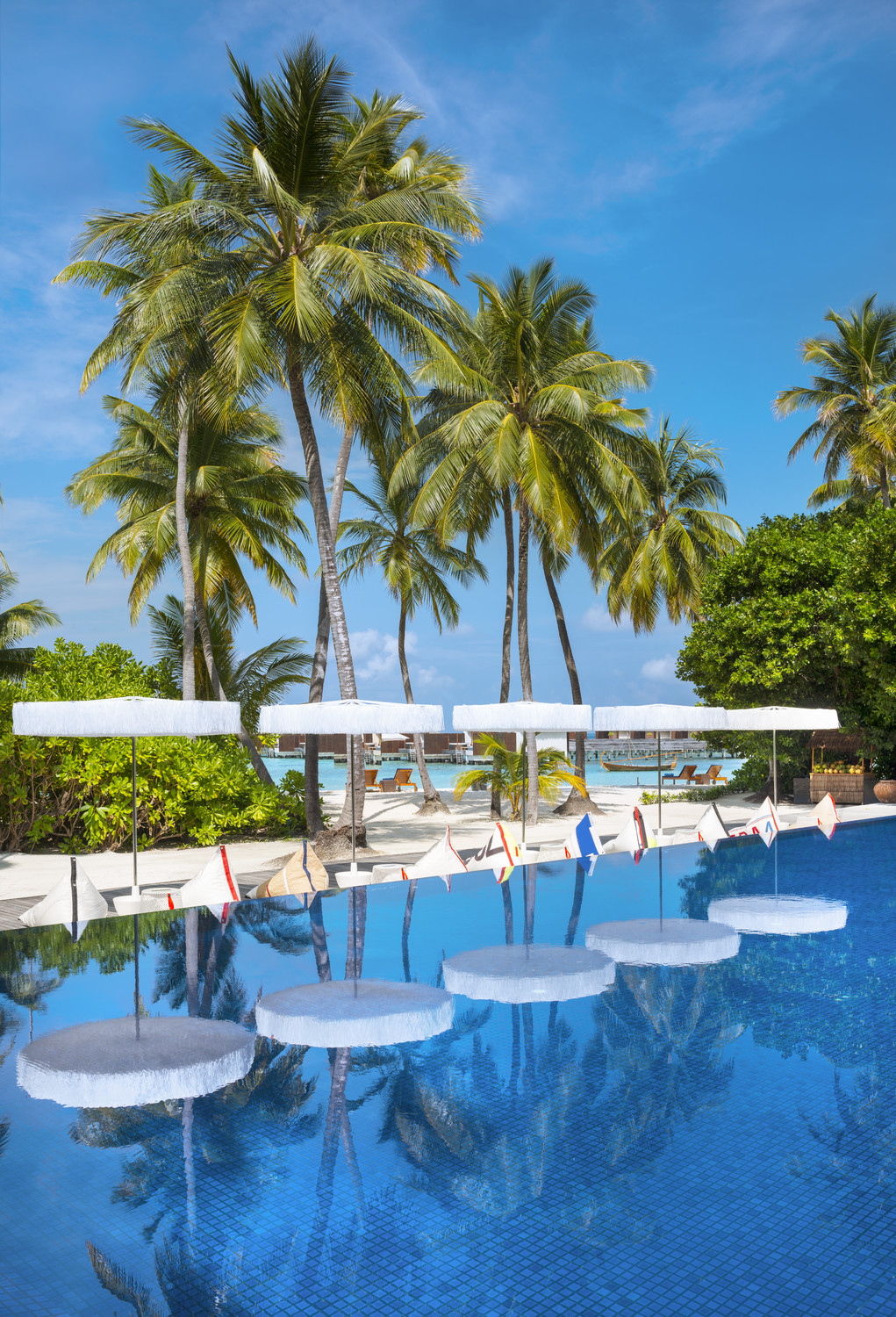 For families, please note that there is no kids club for the little ones and most of the guests are couples. With that said, our little one had lots of fun with us but makes it a little tricky if you wish to go for spa or snorkeling.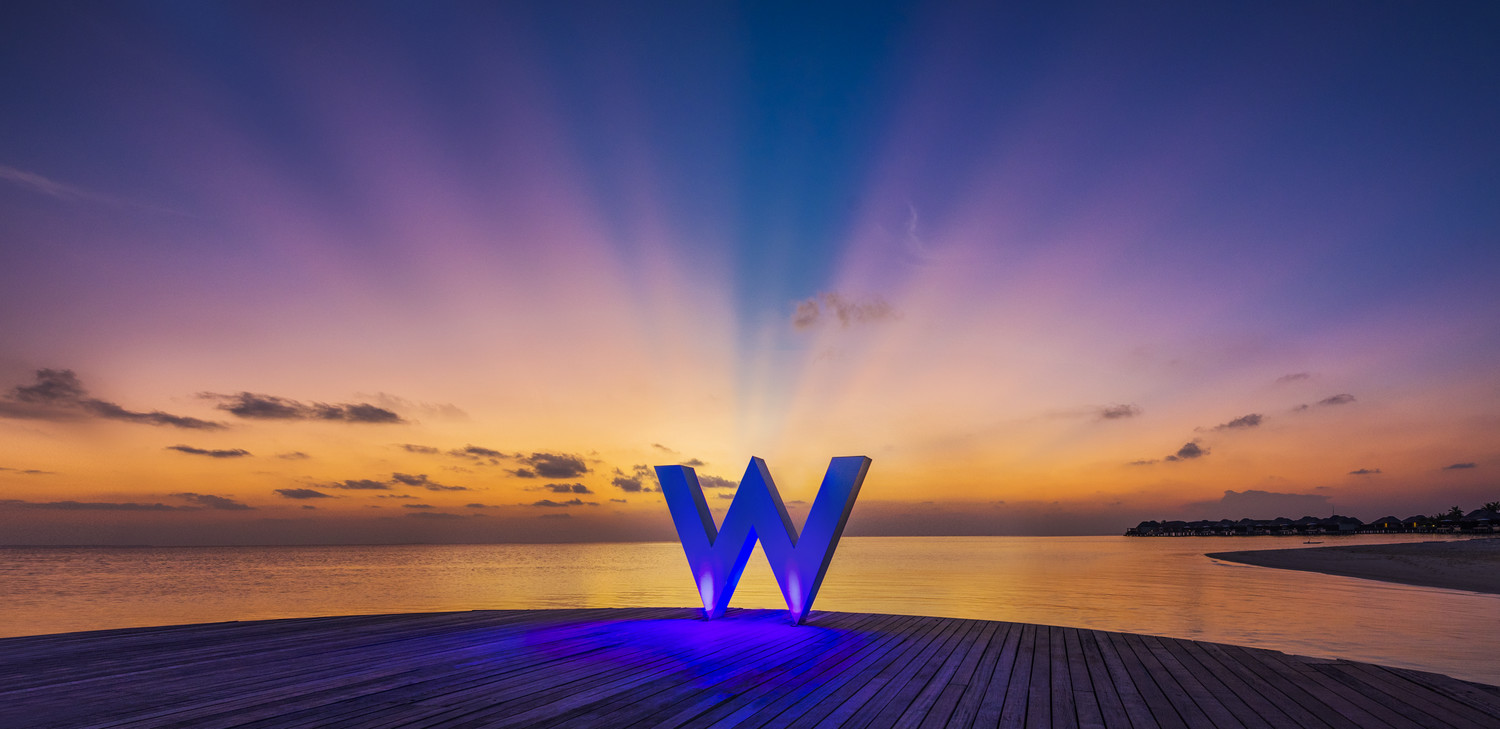 Dining: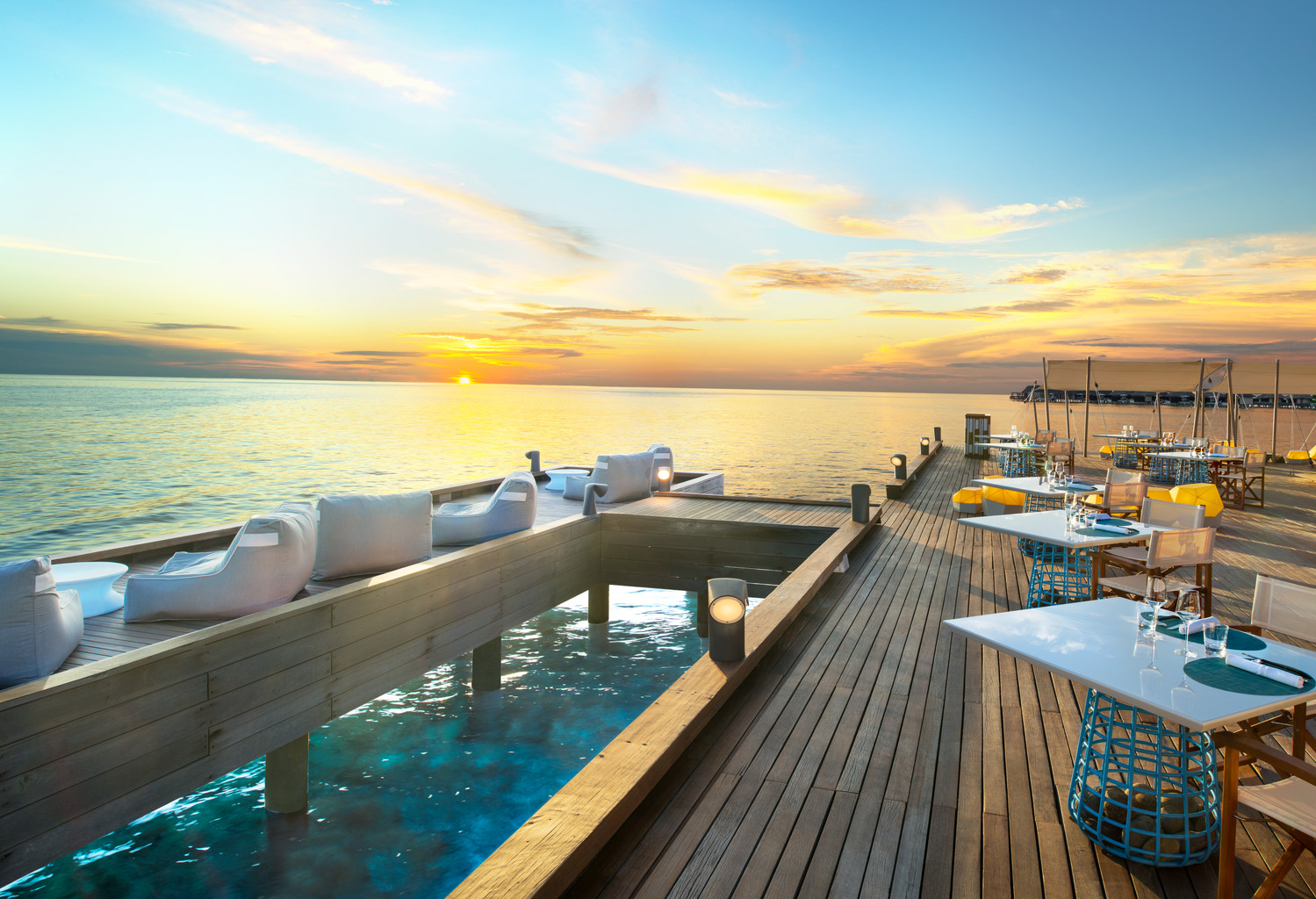 Fish, Kitchen, and Fire are the three restaurants in W Maldives. Kitchen is where you will have your breakfast daily and make sure to go for dinner – we had their Mushroom Risotto and it was one of the most flavorful and best risottos we have tried! Fish, as the name suggests, focuses on seafood but the staff was kind enough to accommodate a vegan meal for us such as veggie sushi, seaweed salad, and pad thai.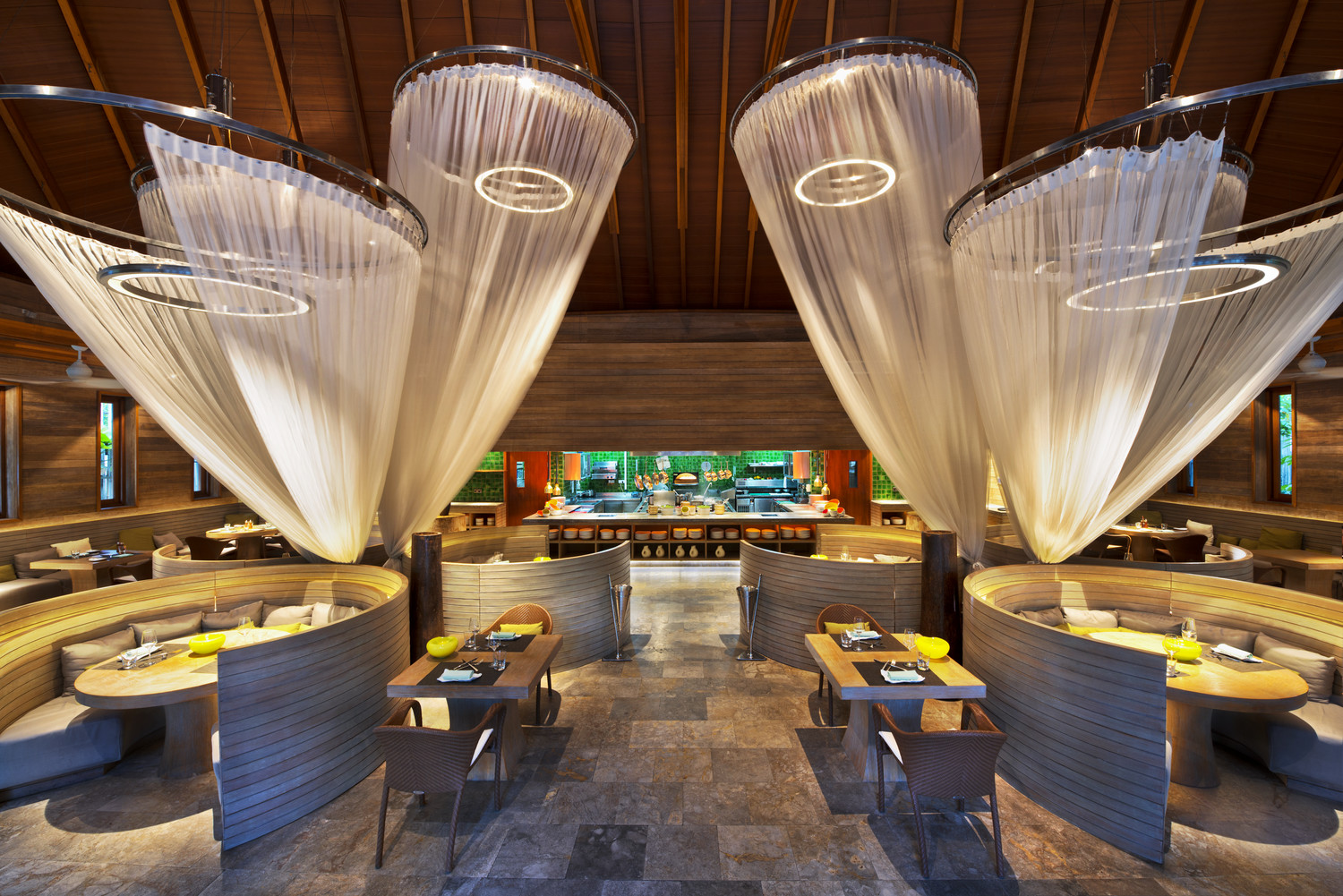 SPG: If you are a Gold or Platinum SPG member, I would advise to either contact SPG or review your benefits before your visit so you know what you are entitled to such as Upgrades upon availability as some of the staff members don't seem to be fully aware of SPG member benefits. 
Disclaimer: Though this post is in partnership with W Maldives, as always, all opinions are my own.