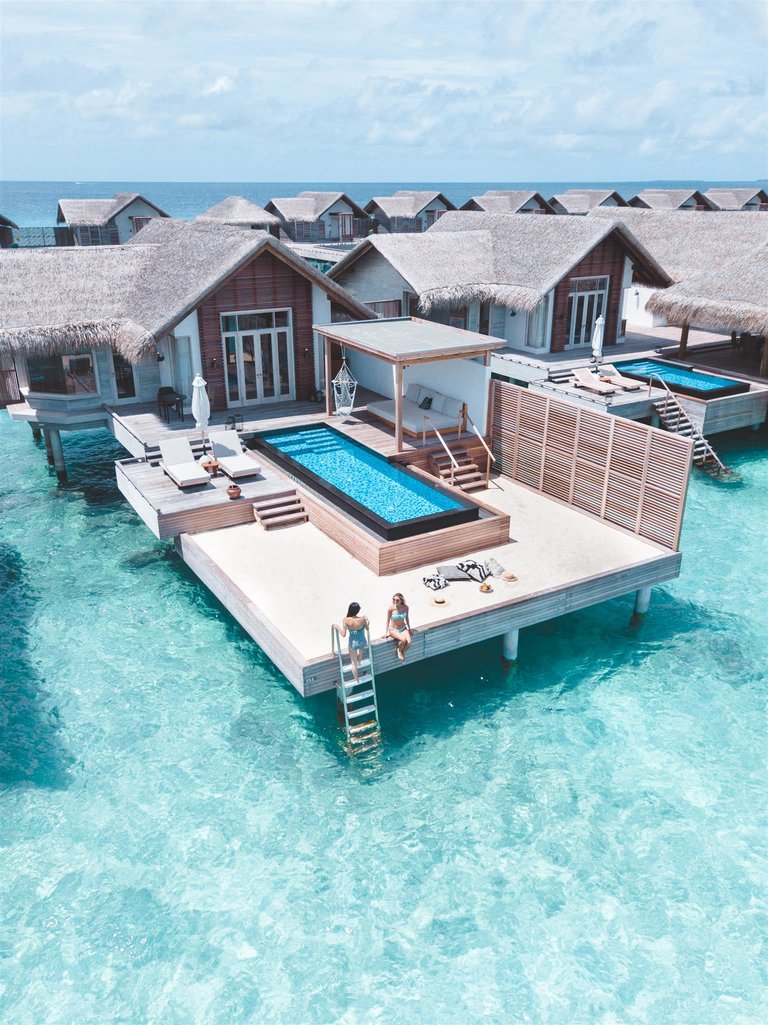 Fairmont Maldives Sirru Fen Fushi:
Home to the longest pool in the Maldives, the Brand new and recently opened Fairmont Maldives Sirru Fen Fushi offers 120 luxury villas of different categories to its guests all with private pools and water views.
What You Need To Know About Maldives:
Unlike many other places on the planet and one of the things that makes the Maldives extraordinary unique is that each hotel is located on a private island of itself. In order to understand this concept, we need to realize that this island country is composed of a chain of 26 coral atolls each of which is made up of hundreds of different islands all dispersed through roughly 90,000 square kilometers making it one of the world 's most dispersed countries! These hundreds of islands are miniature islands, most of which are inhabited and left untouched. For this reason, each island can only "host" one hotel and also one of the reasons why most hotels have water bungalows. This is why planning a trip to the Maldives is extremely different than planning a trip to most other tropical destinations, and why it's crucial for you to do lots of research to choose the right hotel since you will be spending all of your time there. This means you will sleep, eat and do all of your actives in the hotel. In the Maldives, you can not simply leave the island and go somewhere for lunch or explore a different beach (Unless you are staying in the capital, Male ). This means that essentially the hotel that you choose to stay in will define your whole Maldives experience.
Location & How to Get To Fairmont Maldives Sirru Fen Fushi: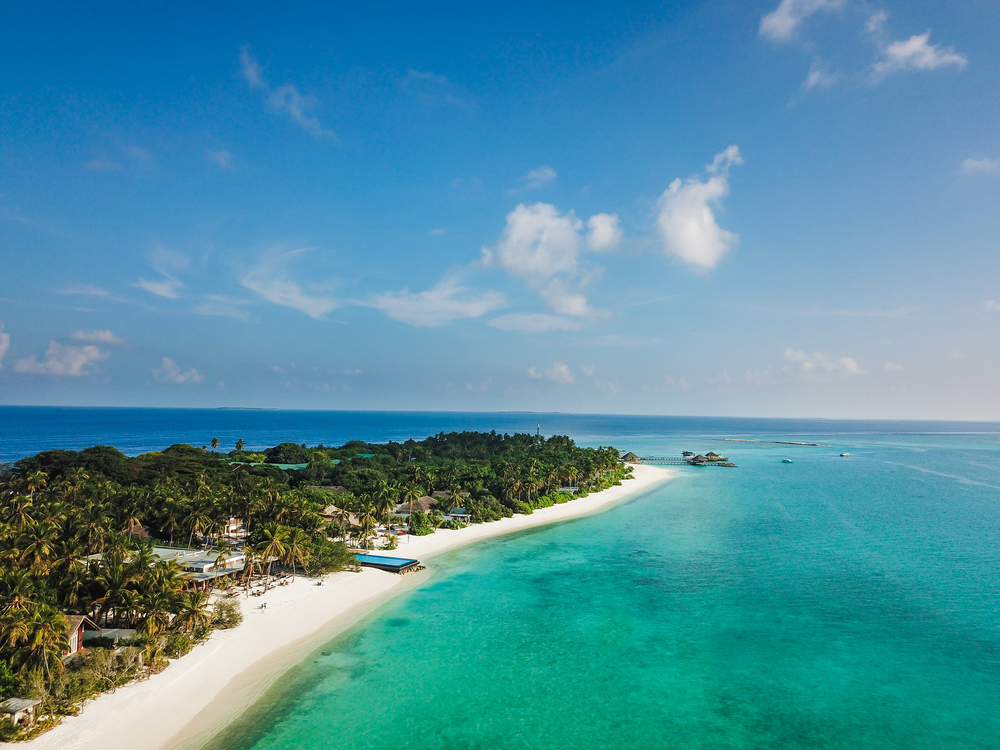 Located in the Northern Maldivian Atolls, to reach Fairmont Maldives Sirru Fen Fushi you will need to take a seaplane to the resort. Once you land in Male International Airport, the staff member will be waiting for you to check you in for the seaplane flight and then take you to the lounge. Since the property is brand new, they don't currently have their own lounge but a shared one with drinks and snacks and very accommodating. Here you will wait until the flight is ready to board. The flight to the resort is about a 55 min flight so make sure to ask for earplugs either in the lounge or on the plane.
The Villa: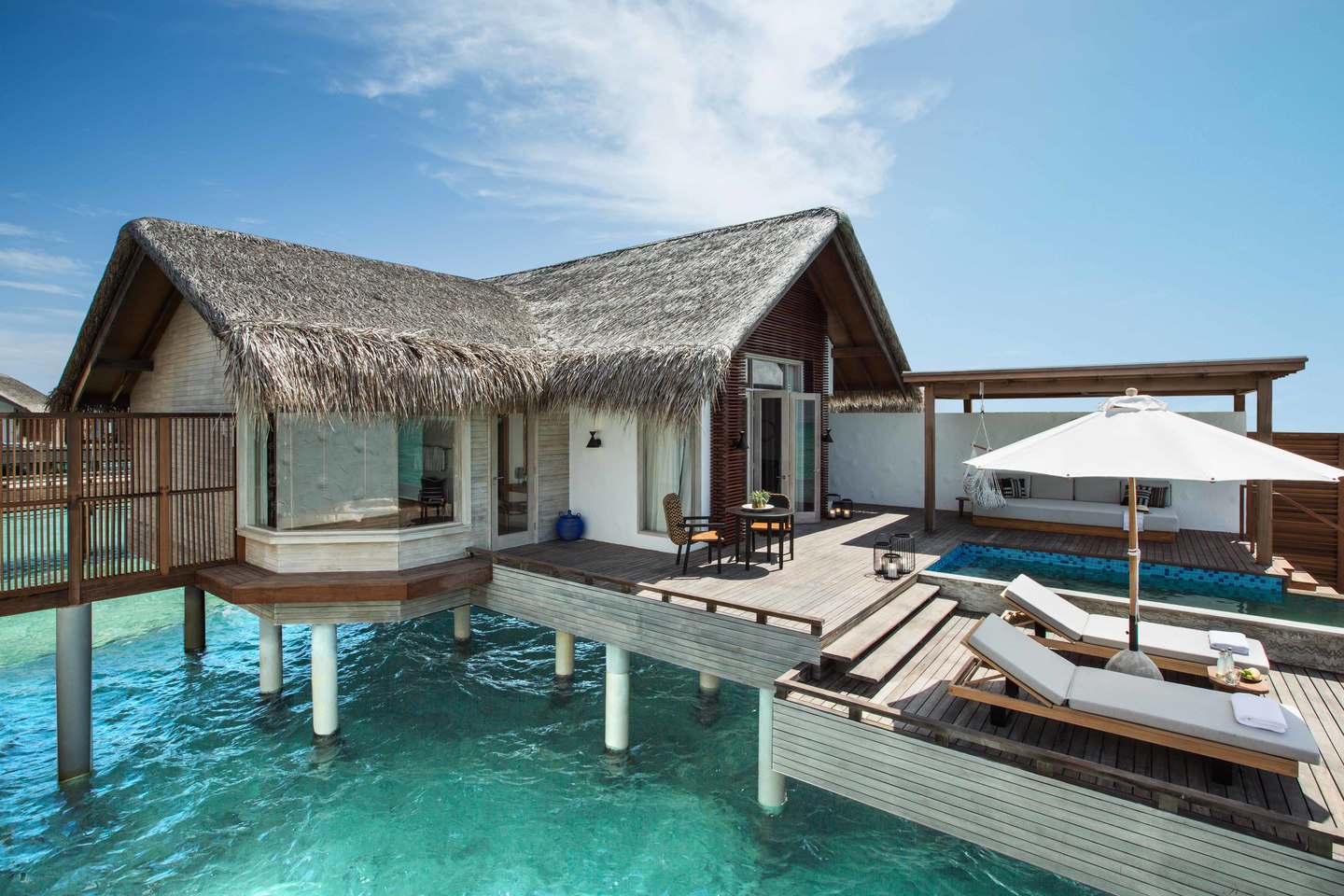 With 120 villas in 10 different categories ranging from Jungle Villas to Two Bedroom Deluxe Sunset Villas, there are different villas to fit your needs. We were welcomed to a beautiful Grand Water Sunset Villa. With a spacious interior and exterior areas, the villa features his and her closets, free-standing bathtub, private pool, covered deck outdoor eat-in area and even a sand area around the pool. I really liked the boho chic decoration through the room and loved how wide and spacious the closest was that there is enough space to lay luggages individually and get fully settled in which is always great. The outdoor area is my favorite part of this villa and one of my favorite overwater bungalow outdoor areas. The pool has a great size but I really like the fact that there is a covered area with a sunbed to shelter as well as the unique sand area around the pool where you have your own little "beach" area on your overwater bungalow. Honestly, we just felt like ordering room service and having breakfast in the villa every day because its the best place to do so!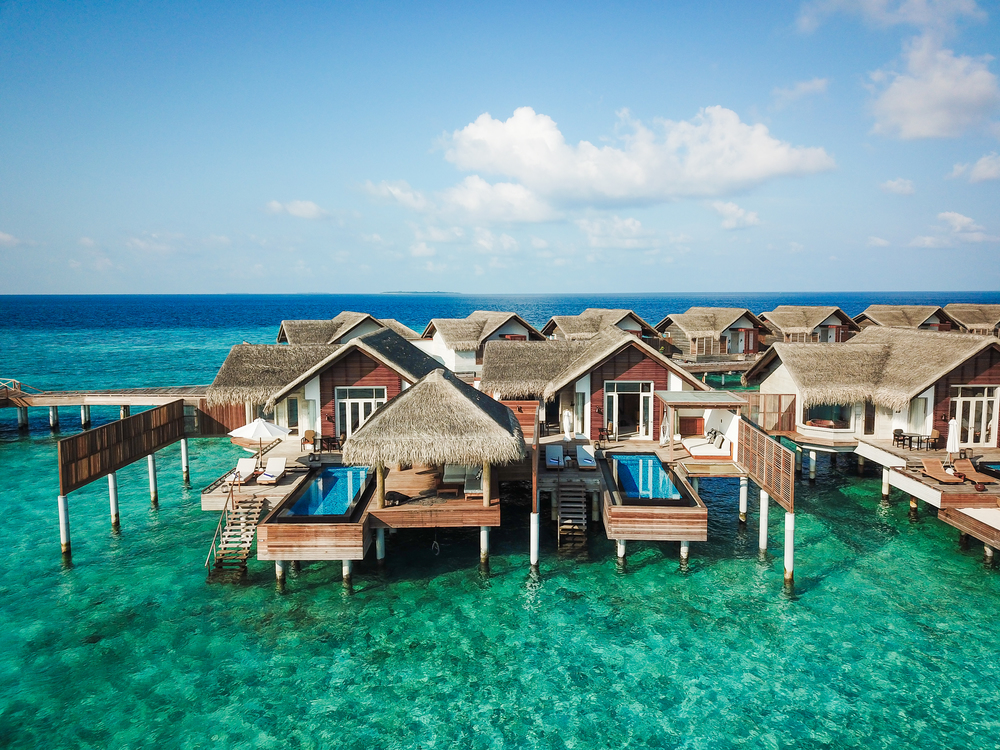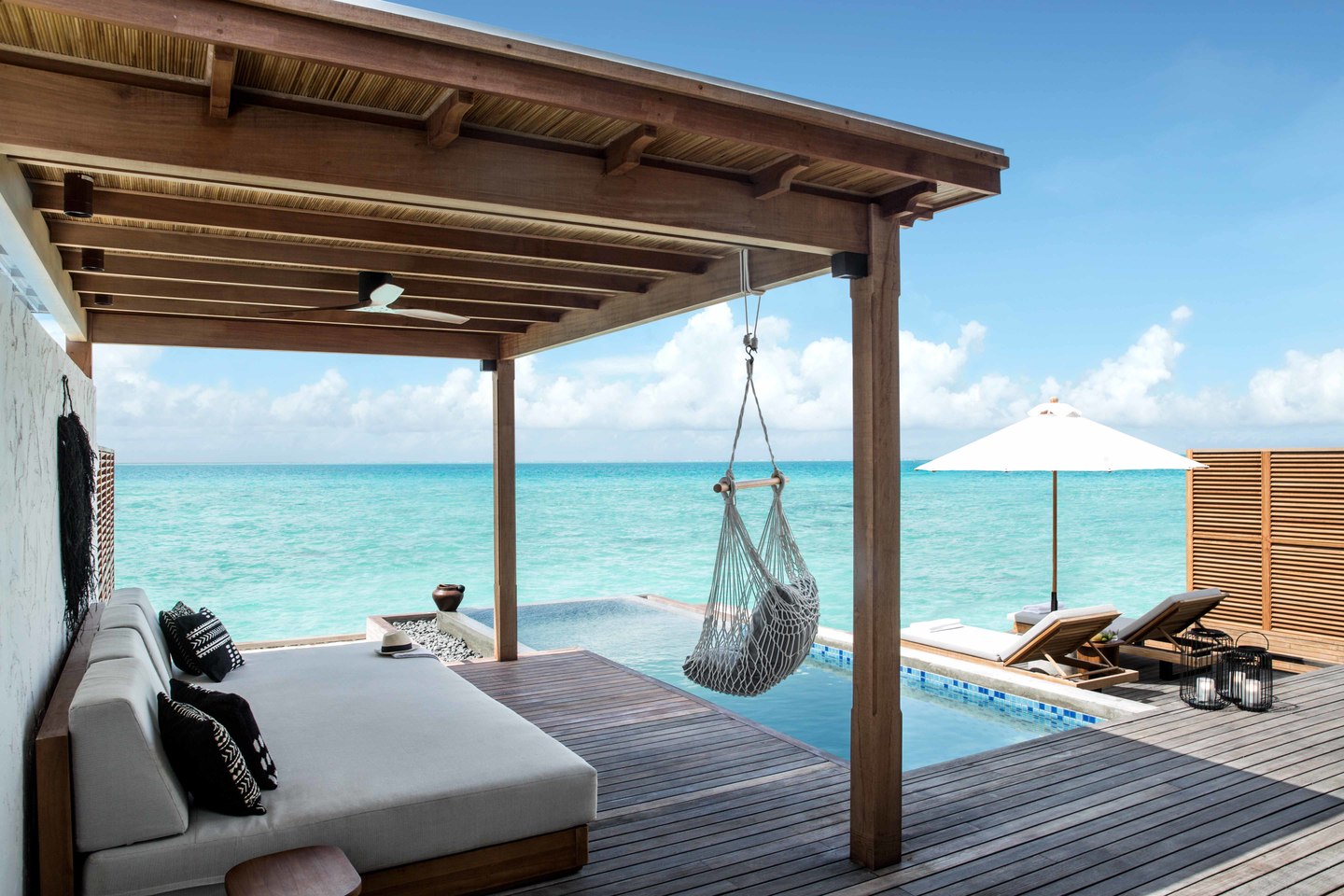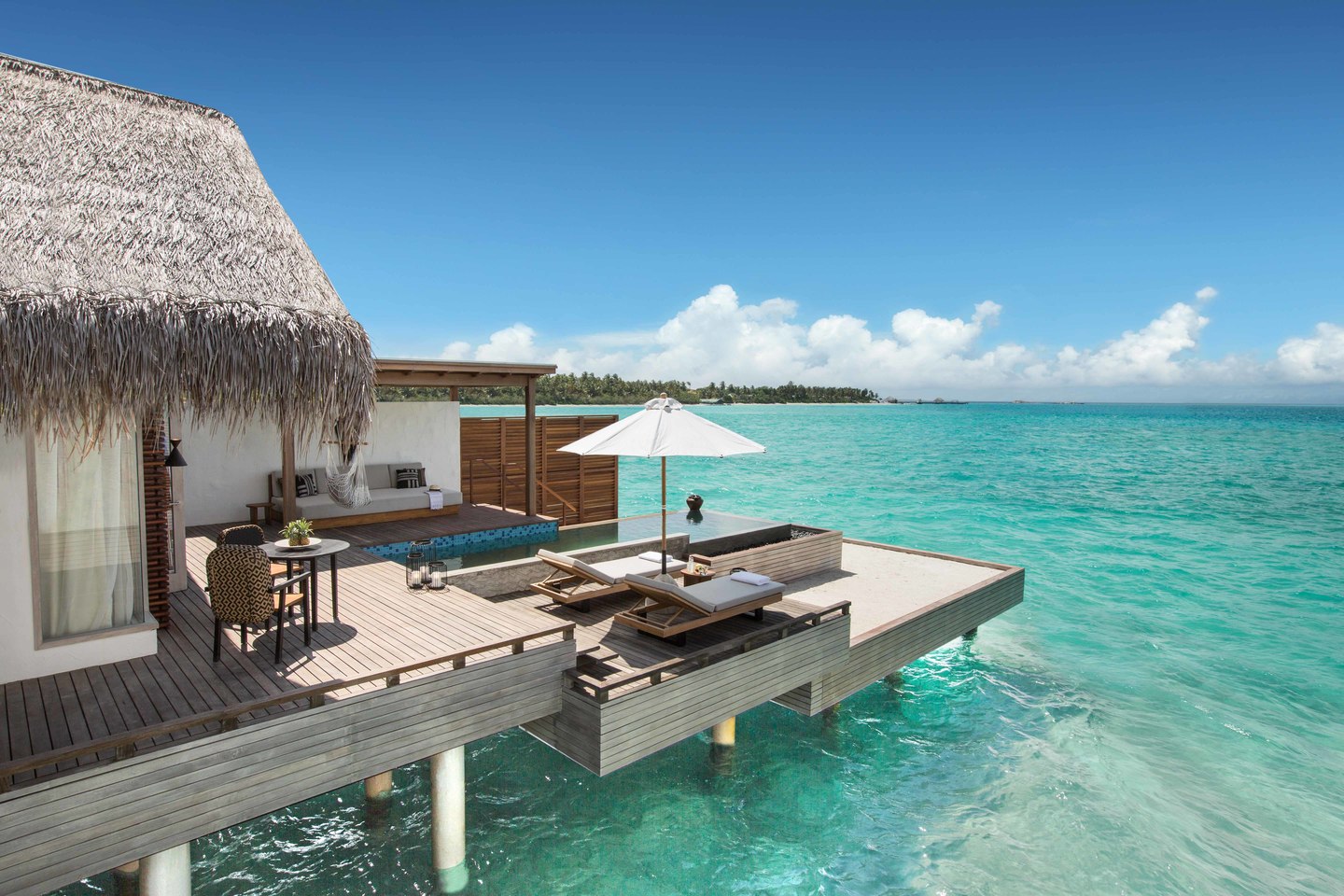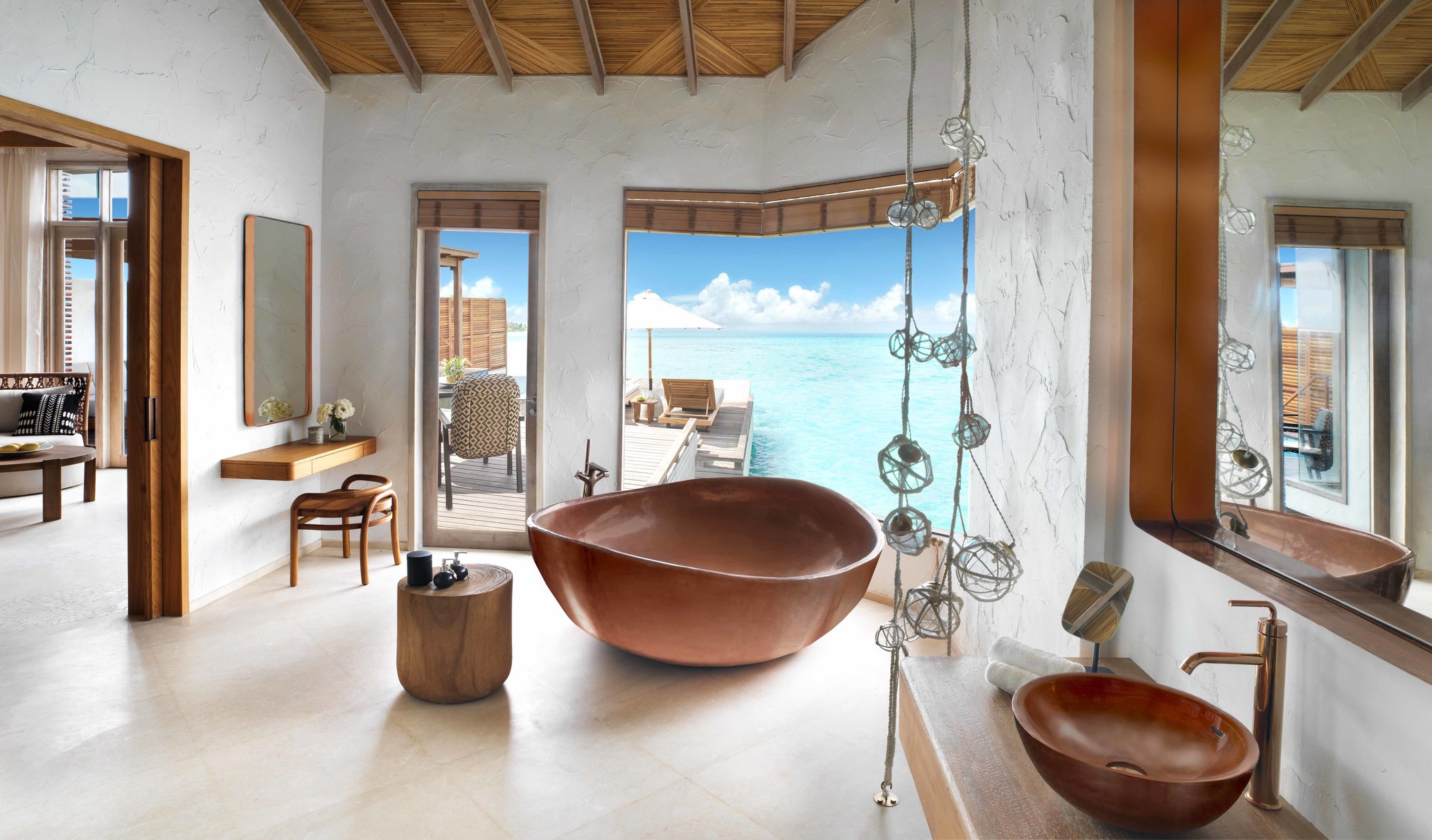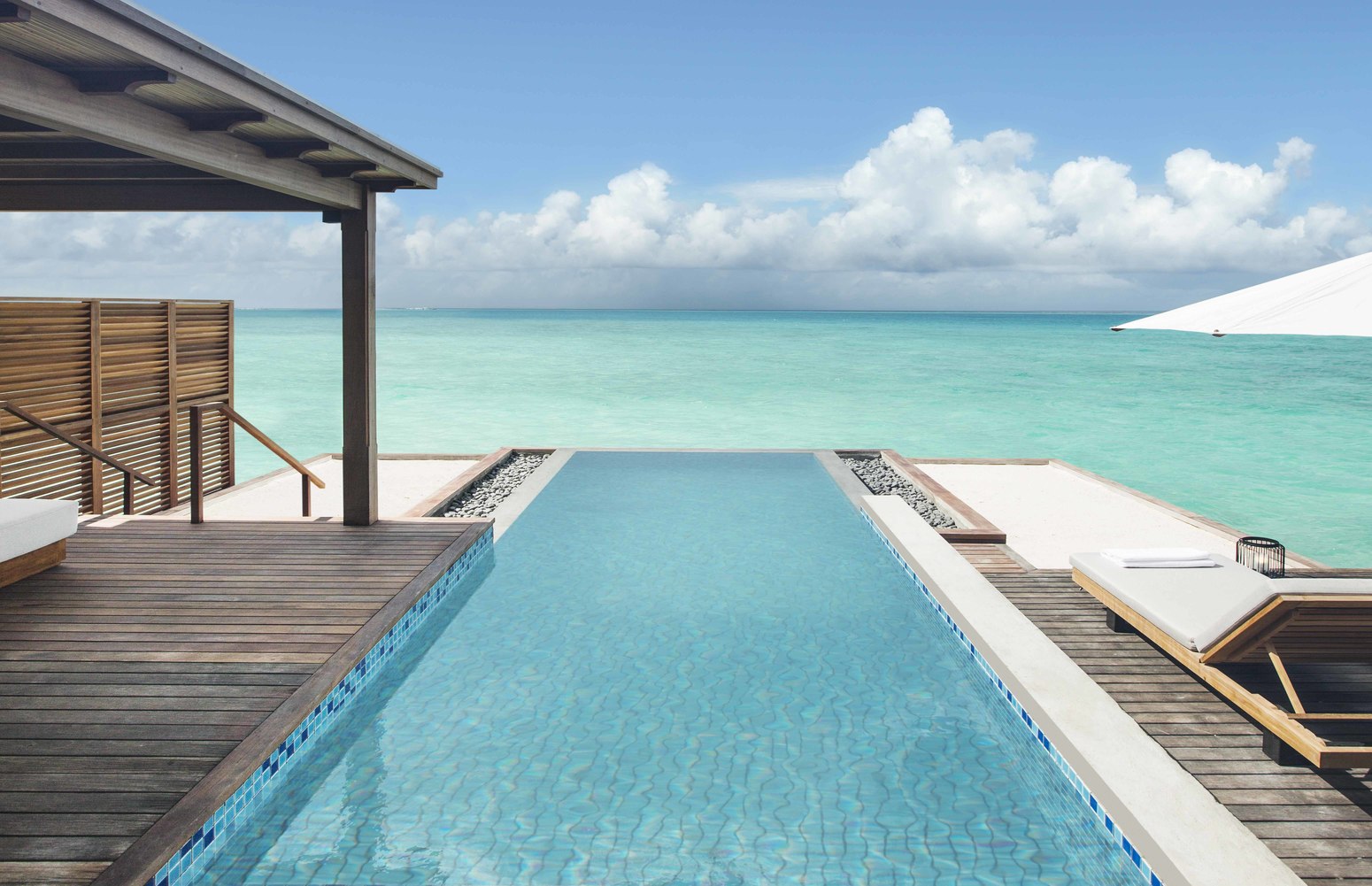 Pool, Beach & Amenities: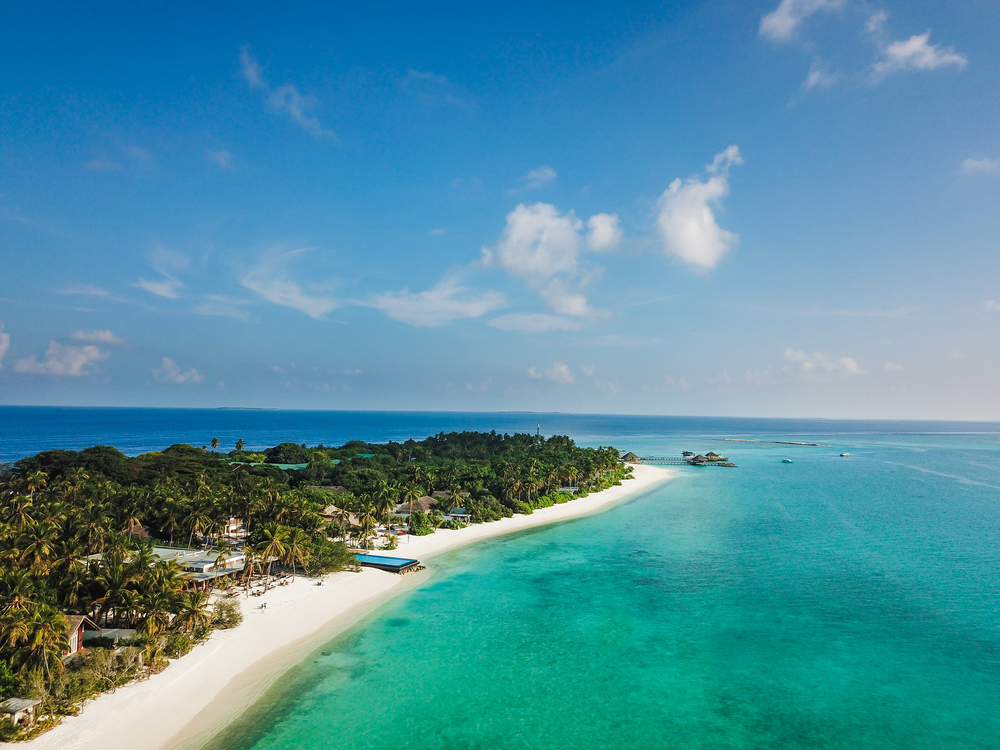 With an infinity pool that expands from one side of the island to the other (yes, meaning it has infinity edges on both ends), Fairmont Maldives Sirru Fen Fushi is home to the longest pool in the Maldives. It definitely is the centerpiece of the hotel. All of the hotel's amenities are located next to or close to the pool such as the main restaurant, beach area, gym, kids and teens club, art center, the reception and the spa. This makes it very convenient to move around easily within the resort.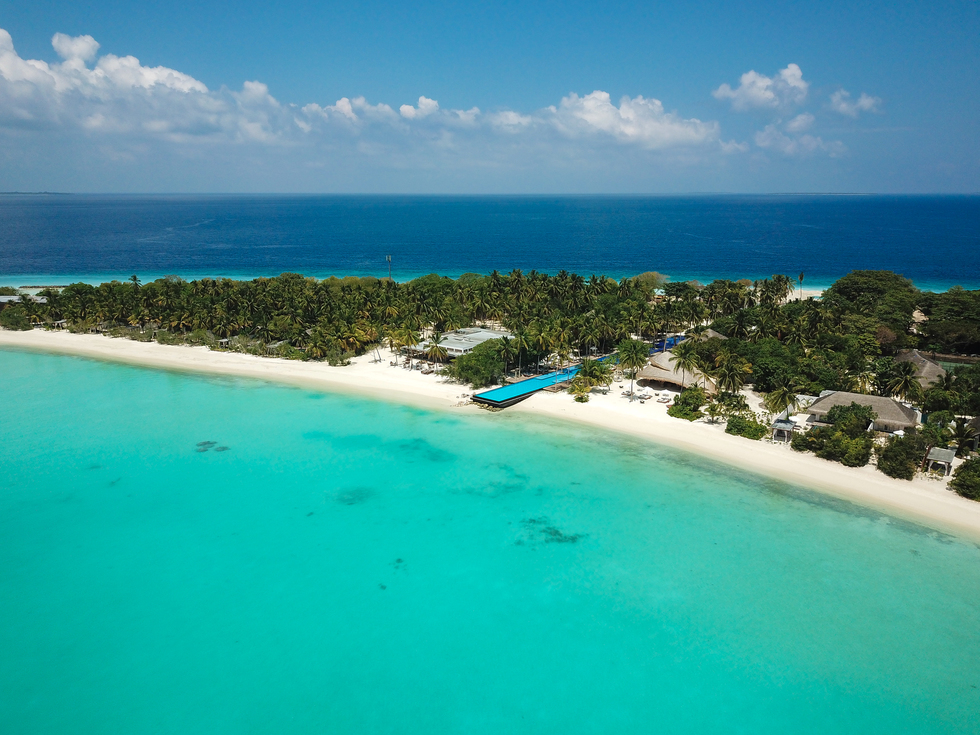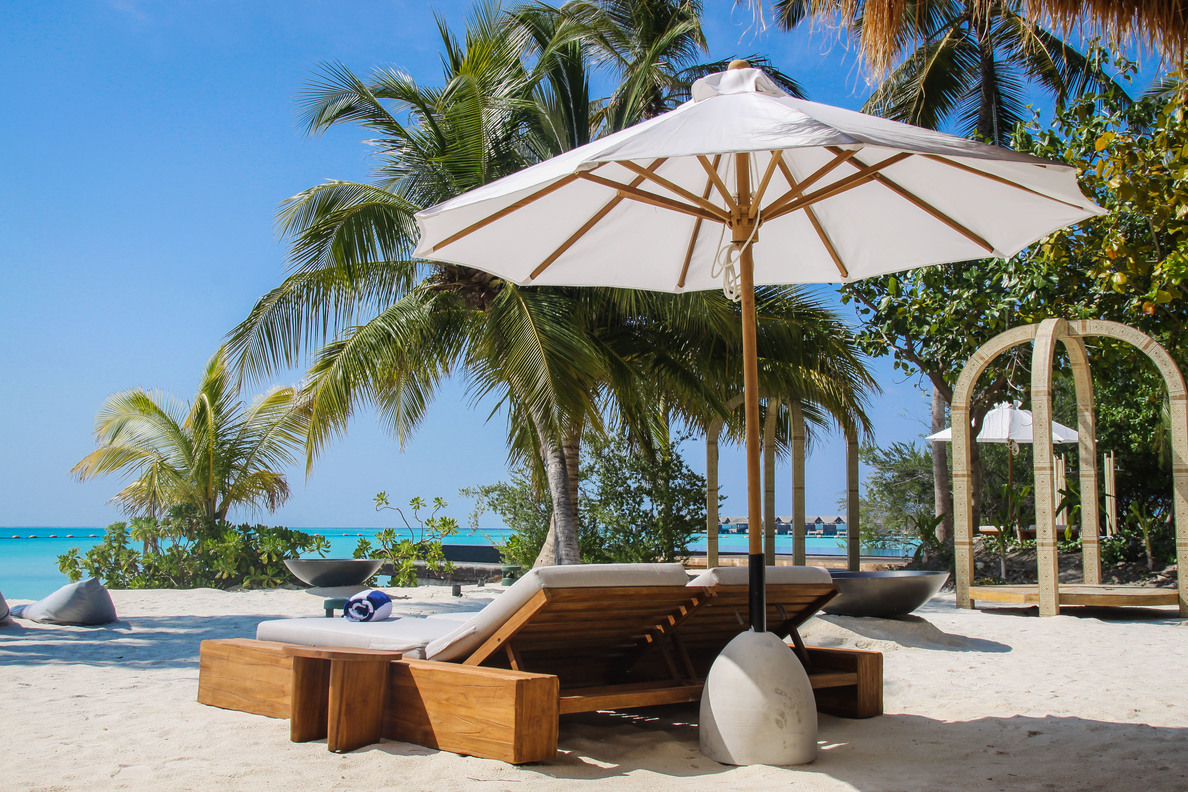 There are two different kids areas for kids of different ages – kids club and teens club. My little one, Aryan, had a great time at Fairmont Maldives Sirru Fen Fushi because the staff took him to the Art Center throughout the day to paint on coconuts and draw. The staff was so wonderful that Jarek, the tennis instructor took my little one for tennis classes while at the kids club. Right next to the Art Center is the gym. What I liked about the gym was that they have an indoor and outdoor area to workout. There is no better way to sweat then to workout outside! At the other end of the pool, you have the Spa area which utilizes the end of the pool as its own amenity. My husband and I had a nice couples massage and enjoyed a yummy green tea before it was time to pick up the little one from the kids club.
Dining: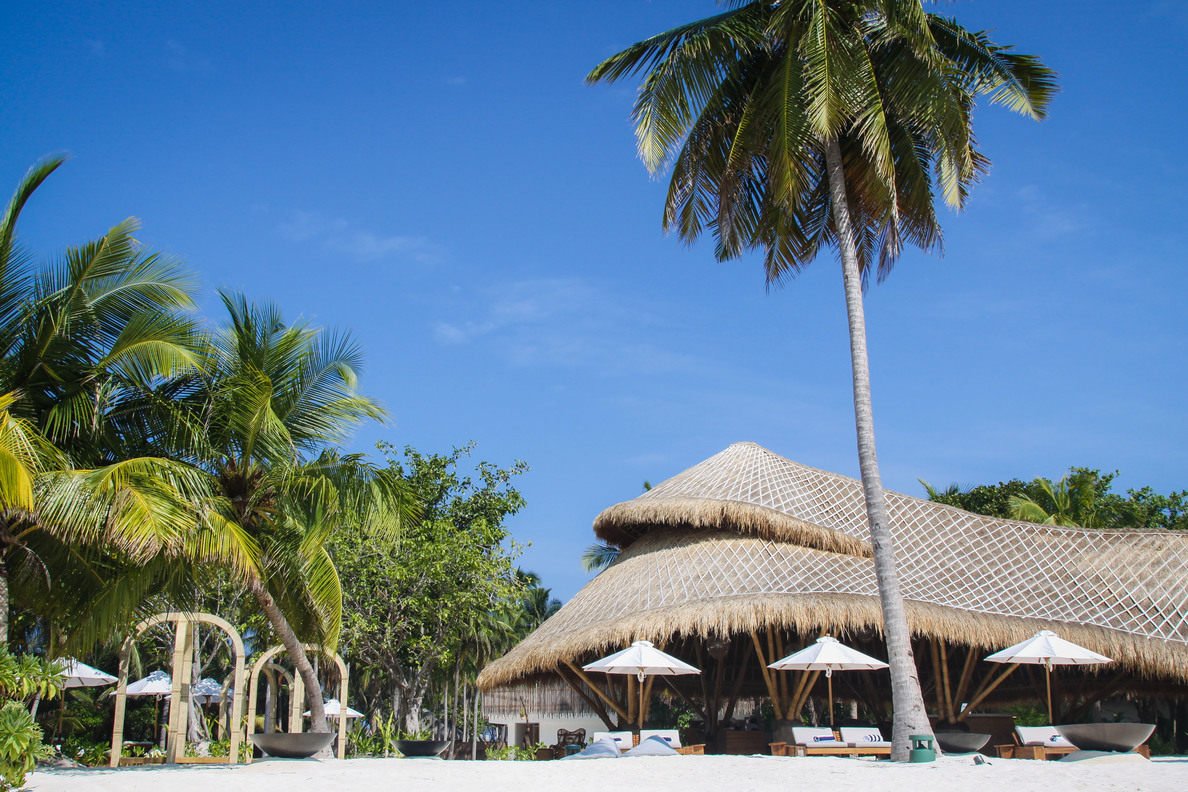 There are three main restaurants in the property, Azure which is your upscale Italian cuisine – they prepared a great meal for us with a delicious truffle risotto, Raha Market which opens for all three meals of the day and is where you will be enjoying your daily breakfasts and Kata, their Japanese restaurant that was unfortunately not yet open during our stay.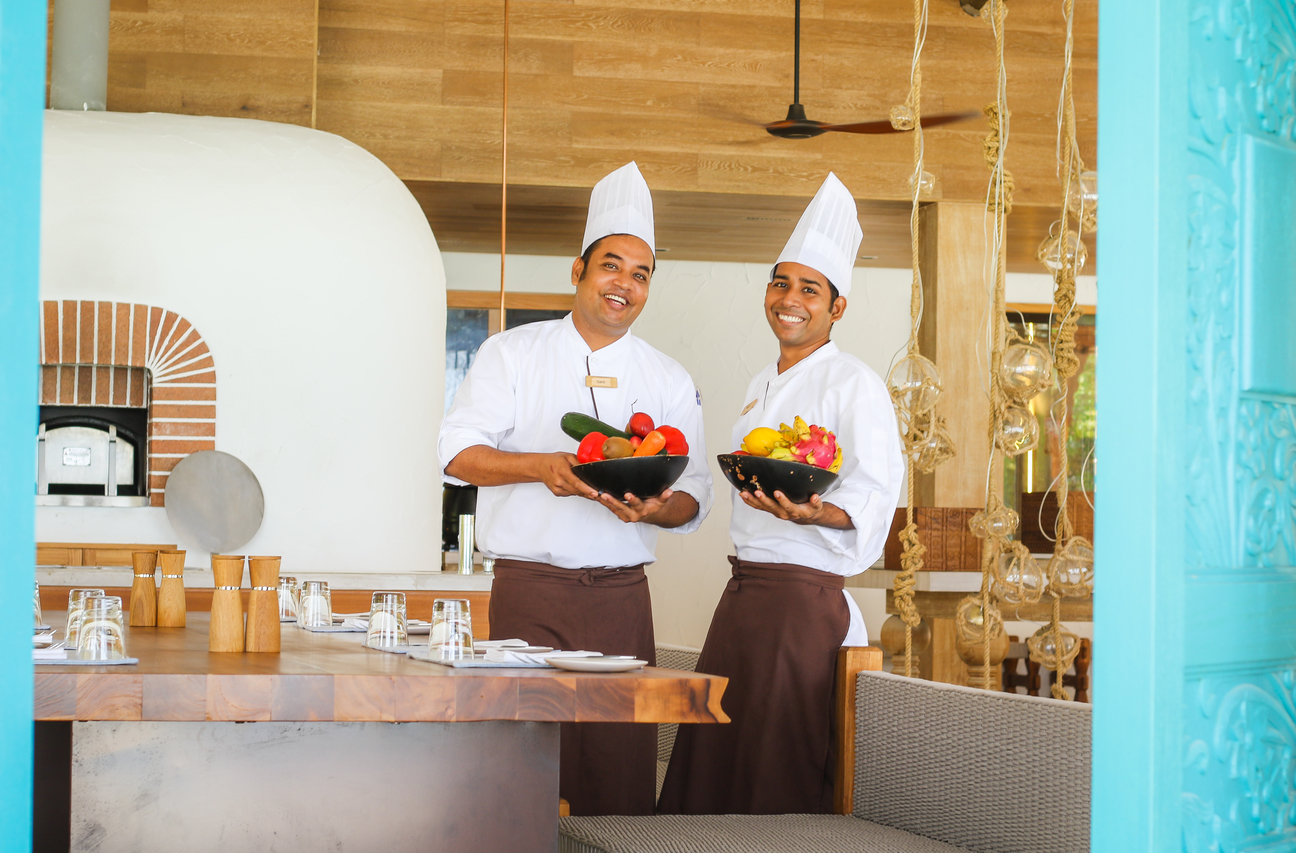 Disclaimer: Though this post is in partnership with Fairmont Maldives Sirru Fen Fushi Resort, as always, all opinions are my own.