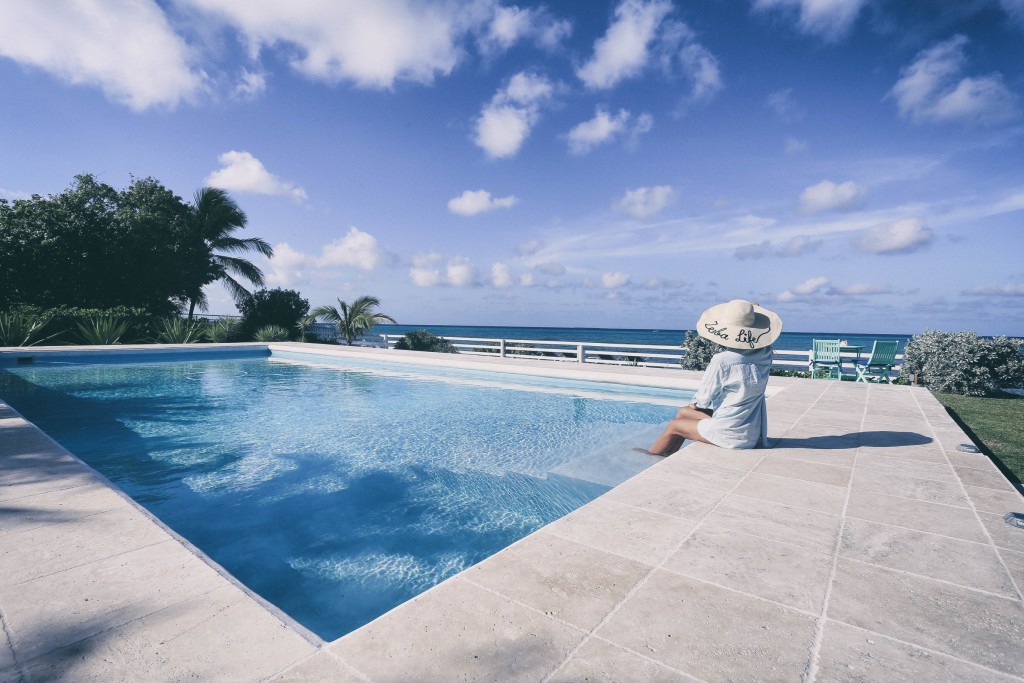 One of the best parts of traveling is getting to share your experiences with your loved ones. Even though we absolutely love traveling with our little one (and he is always the first one ready), we believe it is essential to once a year take a couples only trip even if it's for 3-4 days. Since our family is spread out all over the world, its quite difficult for us to leave the little one in the care of a family member. So you better believe that when we found out my mom would be visiting for my birthday, we booked a quick getaway faster than lightning. (Ha!)  Living in Florida we have endless of options for getaways like this but once we found Villa Azul in Grand Turk, Turks and Caicos it was pointless to continue looking.
Home to many of the worlds most beautiful and pristine beaches, Turks and Caicos is the perfect destination for a couples getaway even if it is for just a few days. The capitol island of Grand Turk is where the villa is located in Turks and Caicos so after flying Miami to Providenciales we took a short flight to Grand Turk in a very small plane. There we were greeted by our Airbnb hosts who drove us to the property.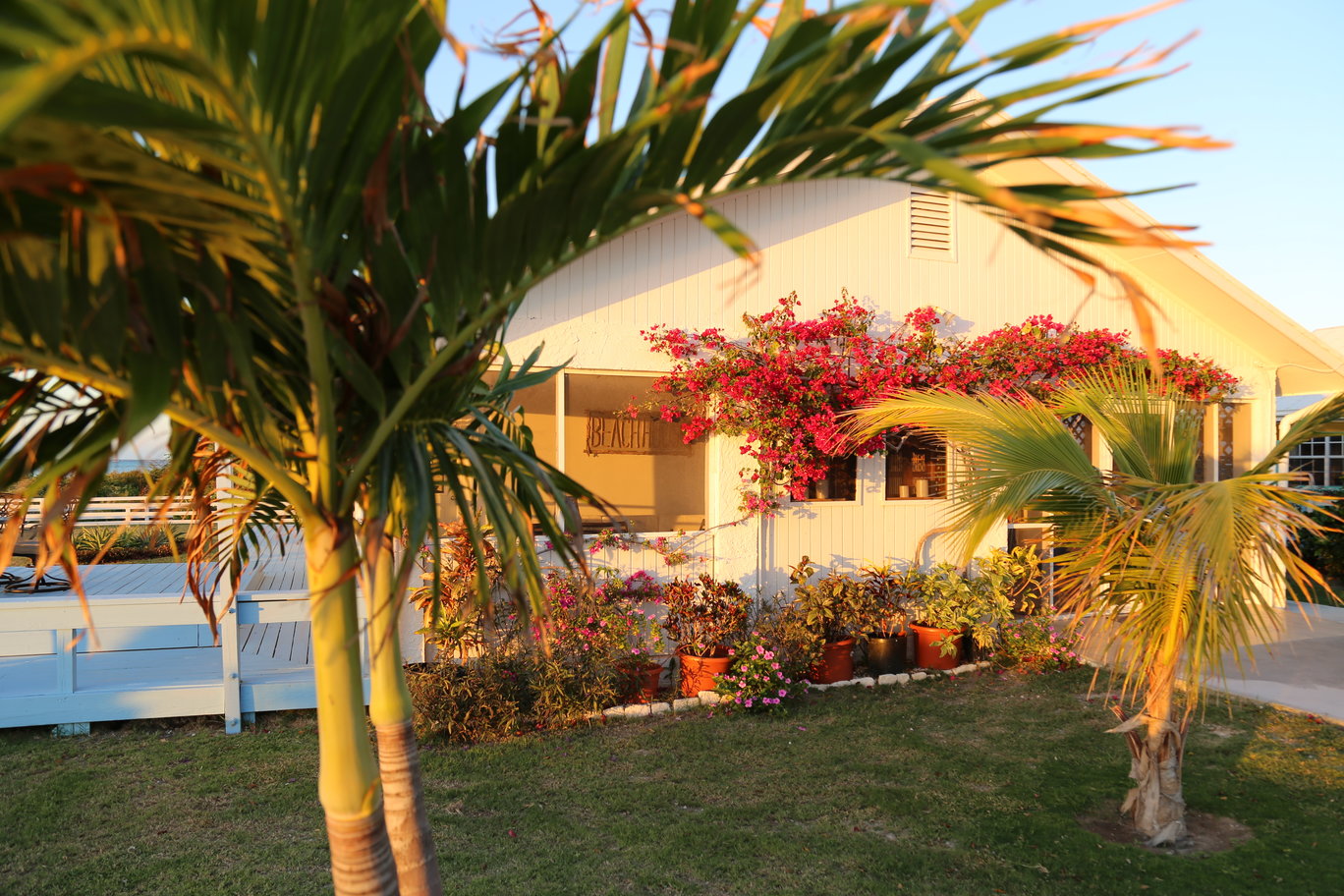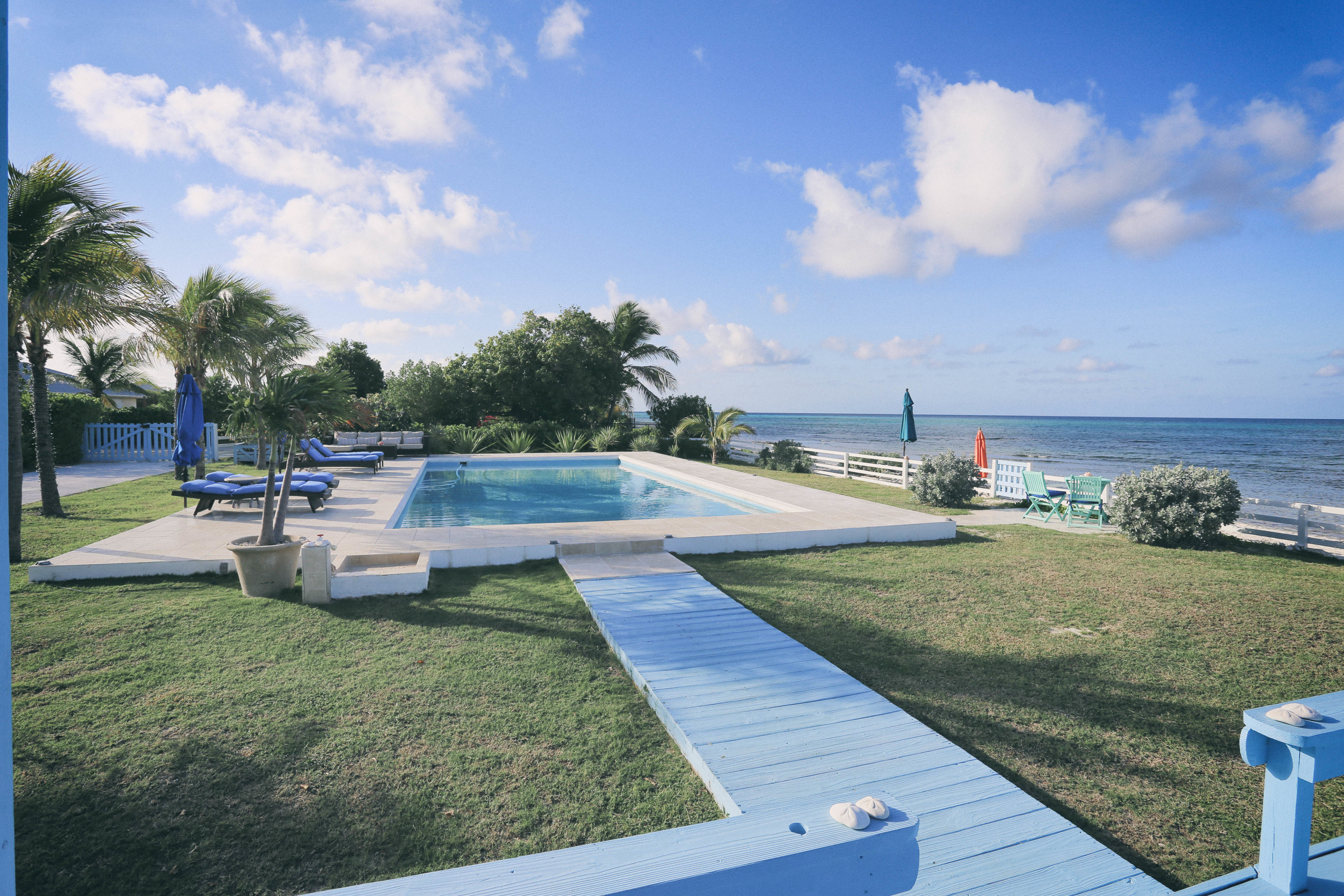 Villa Azul is a stunning 3 bedroom property located right on the beach, meaning that you have beach views from the pool, kitchen, living room, and even the master bedroom. The only room in the house that doesn't have a beach view is the second bedroom. With a fully equipped kitchen, spacious living areas, and 3 bedrooms there is plenty of room to happily accommodate at least 6 guests. Though the villa itself is modern and  beautifully decorated, the best part of this villa is the outdoor area. With a huge pool, deck, patio, outdoor lounge area, and access to a private beach in front of the property, you feel like you are in a resort rather than in your own private villa.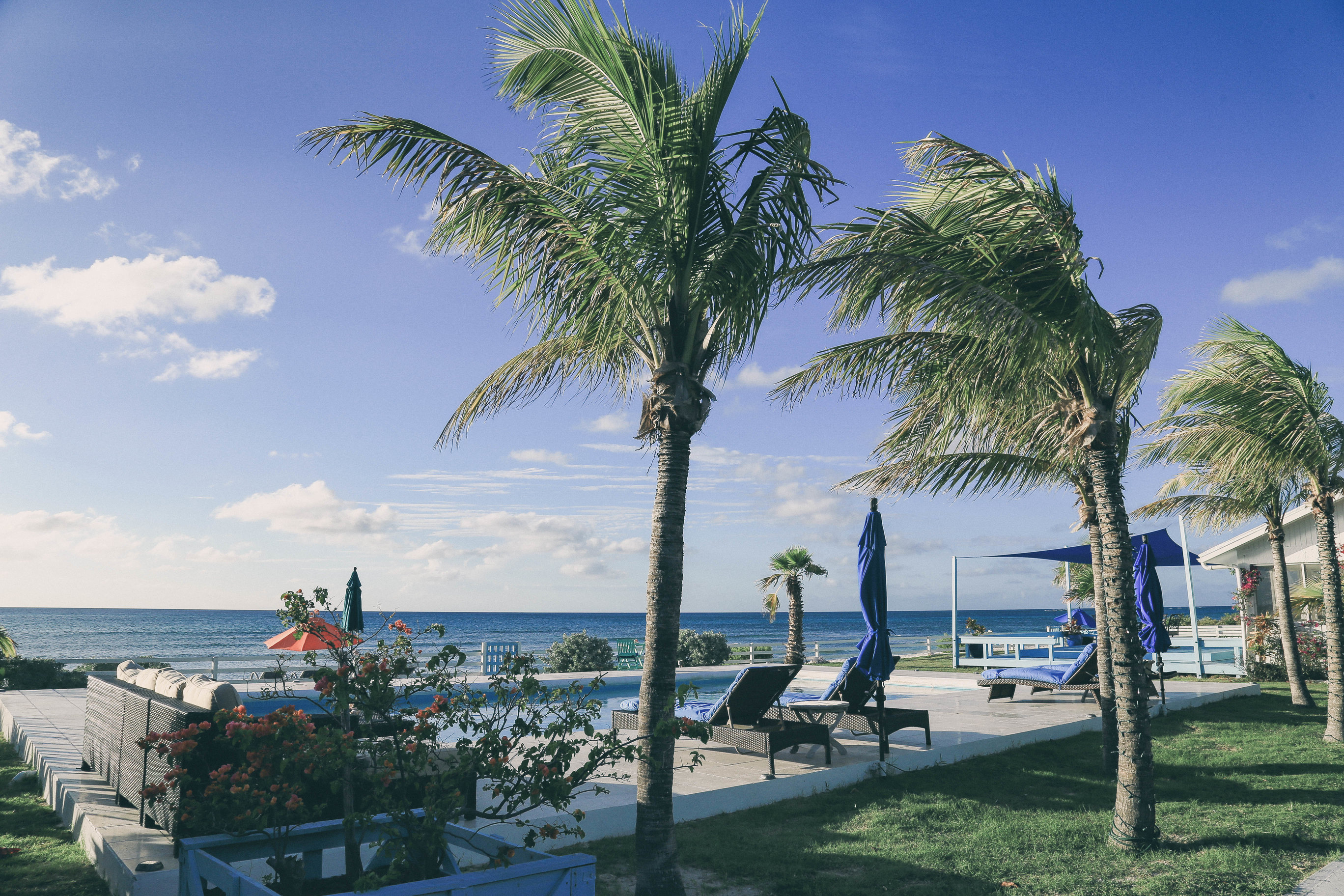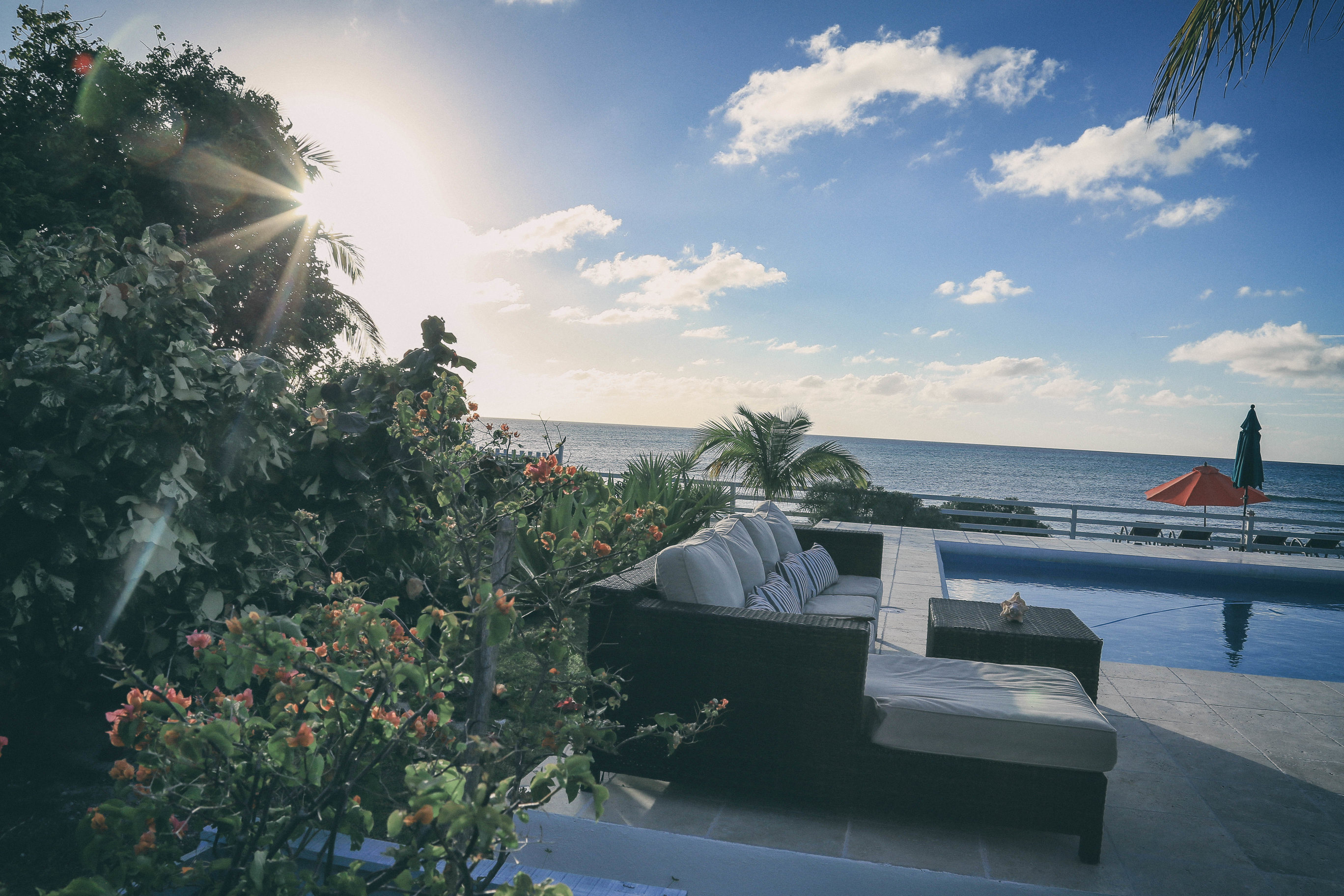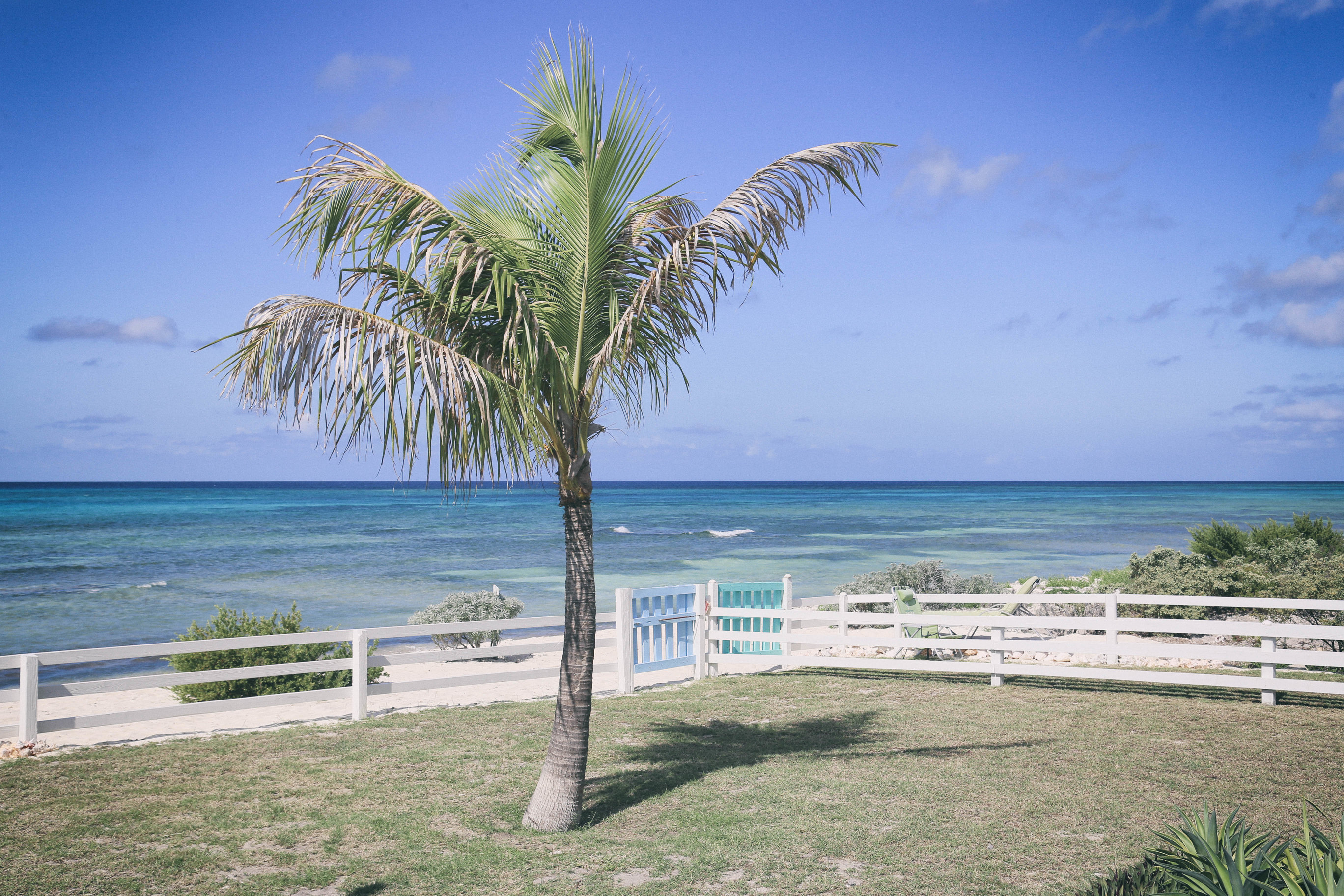 Our days in Grand Turks consisted of lounging by the pool, taking long walks by the beach, watching the palm trees move with the breeze, counting birds and never missing the sunset. Truly a beautiful life or shall I say a zeeba life…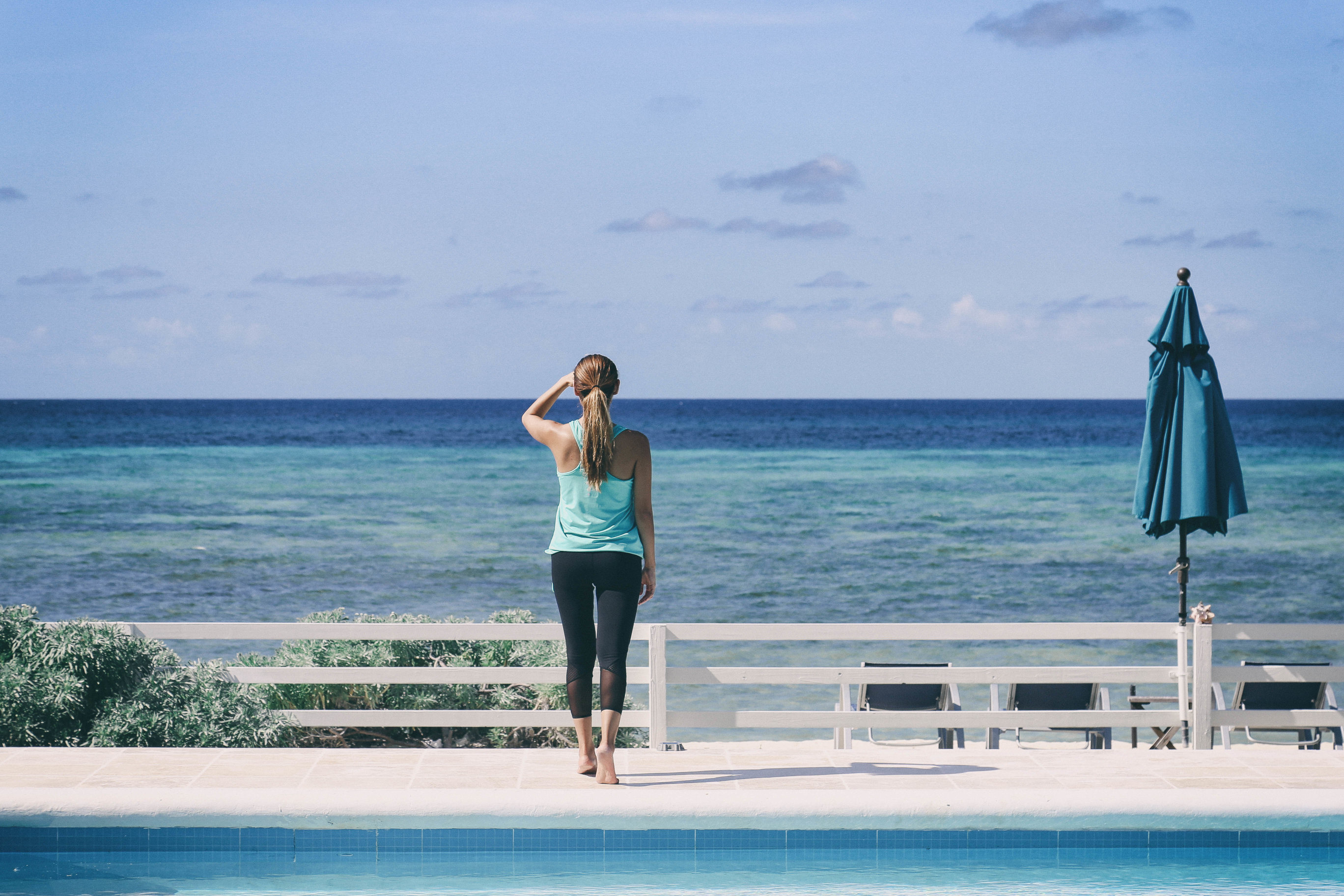 Just when you thought the beach views couldn't get any better, wait until golden hour and witness those dramatic and beautiful beach sunsets. And make sure to do so everyday.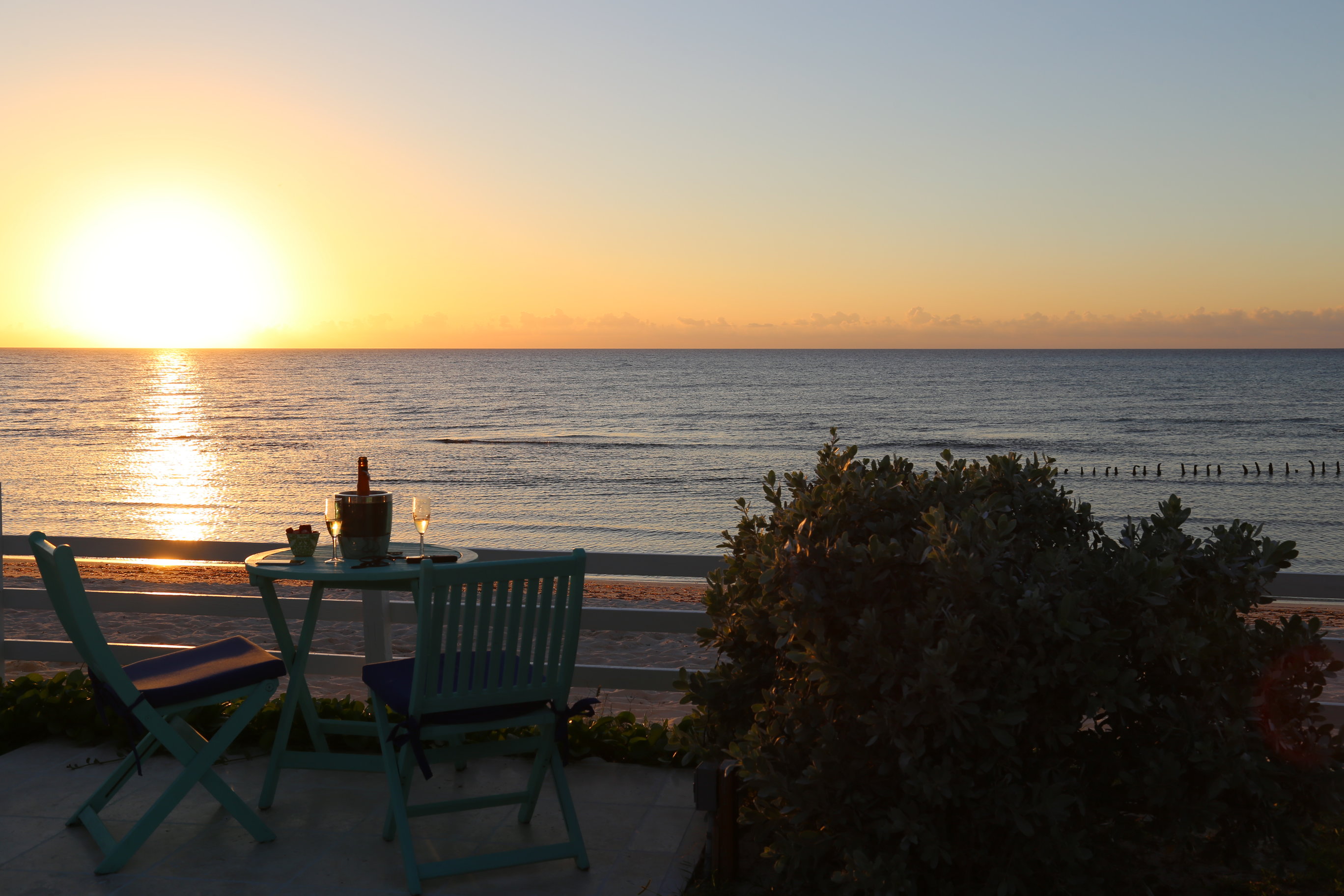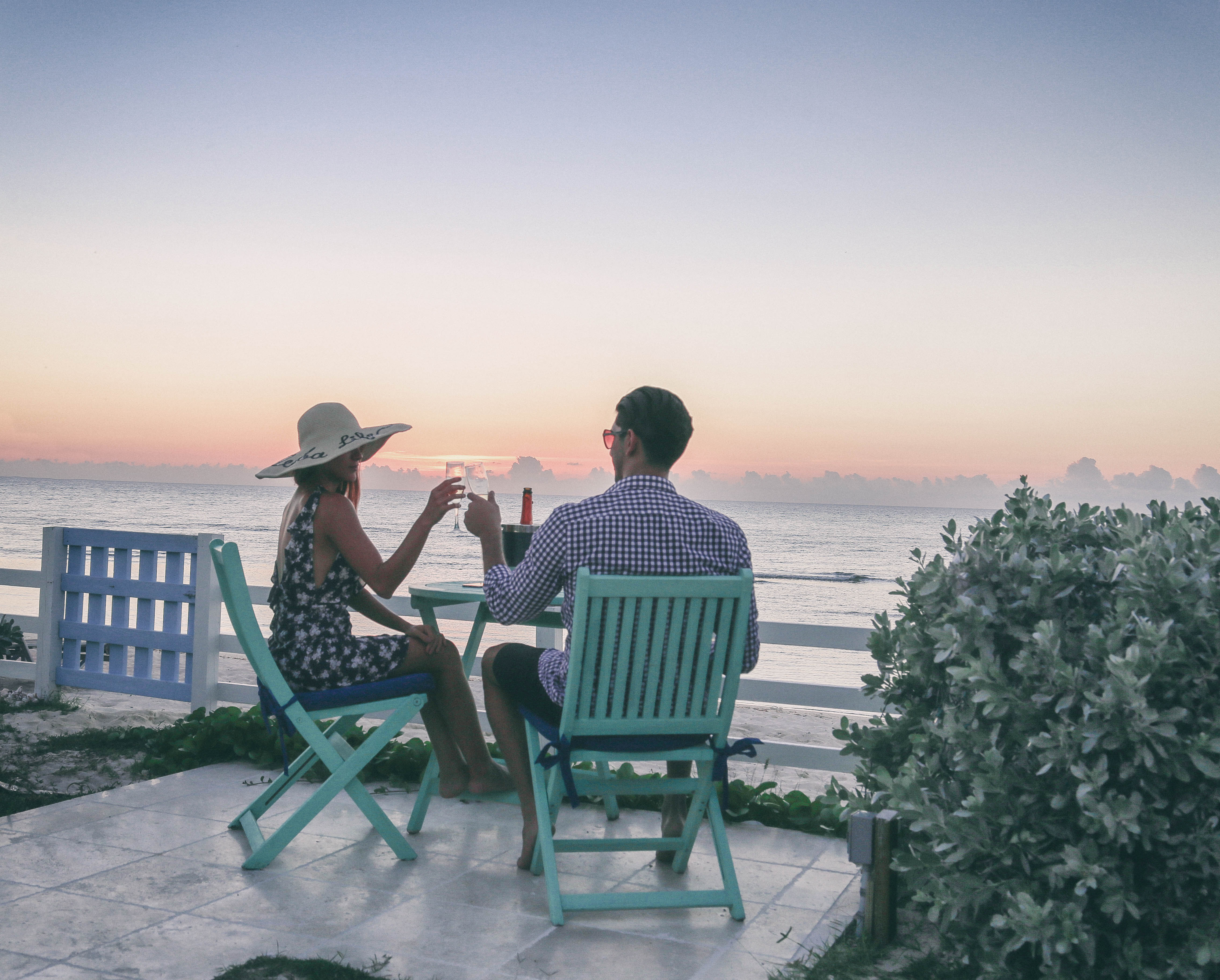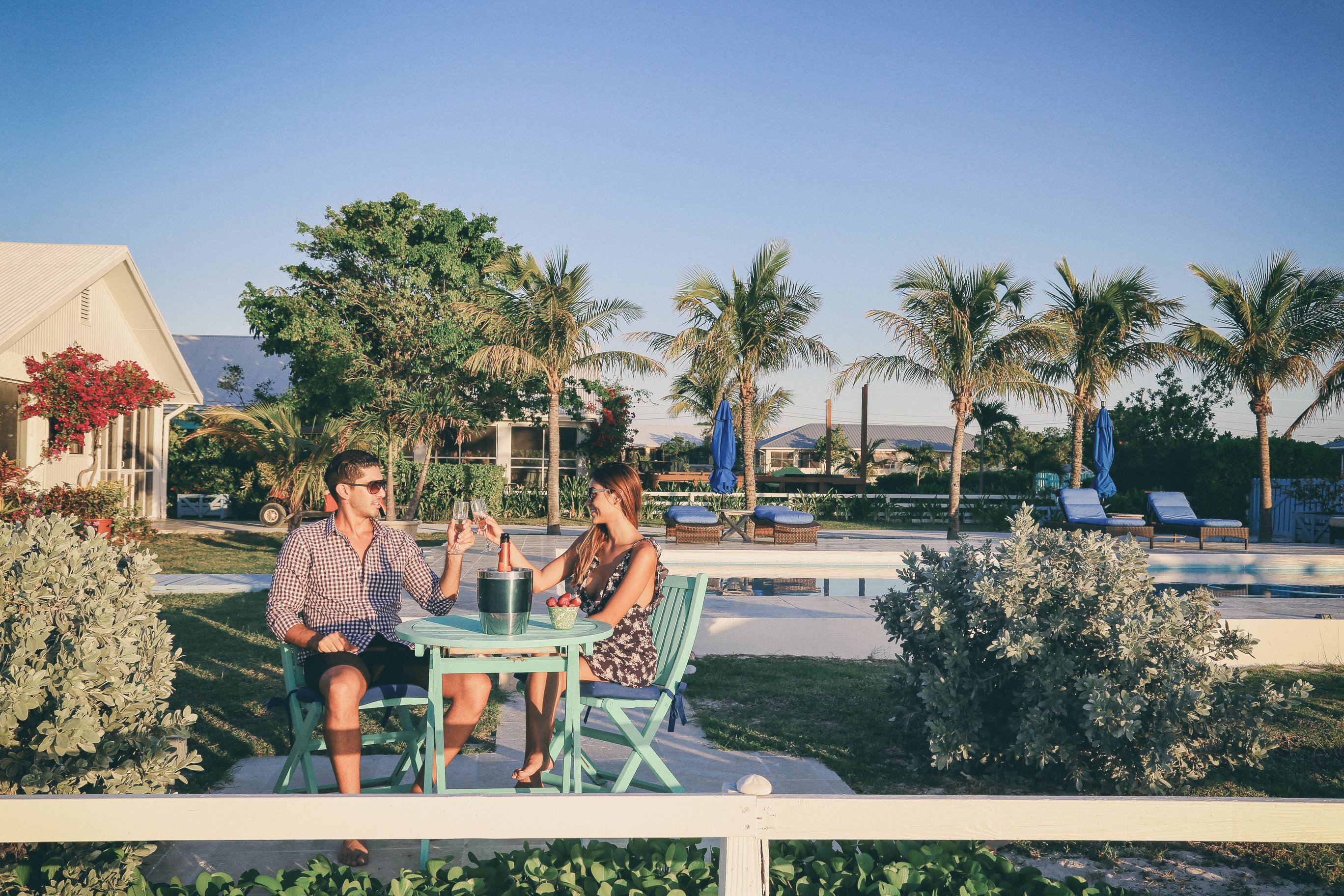 With all the amenities the property has to offer, it was tough to want to leave the property and do much else but kick your feet up and relax. But since the island of Grand Turk is only 7 miles long, it is a must to go and explore, especially when you are just minutes away from one of the most beautiful beaches in the world- Governor's Beach. If you are the athletic type you can bike your way around since there are 2 bikes for your use in the property or you can rent a golf cart for around $40-50 per day and drive around in a golf cart that goes 10 mph like us haha. Either way you definitely need a method of transportation if you intend to feed yourself. And here is the greatest weakness of the island, the food. Be prepared for expensive and mediocre quality food and barely the essentials in the grocery store. It was especially tough for us as vegans. Good thing we always travel with almond butter, granola bars and oats.
With its soft white sand, lush casuarina trees and crystal clear Caribbean waters, Governor's beach in Grand Turk, Turks and Caicos is one of the best beaches we have ever visited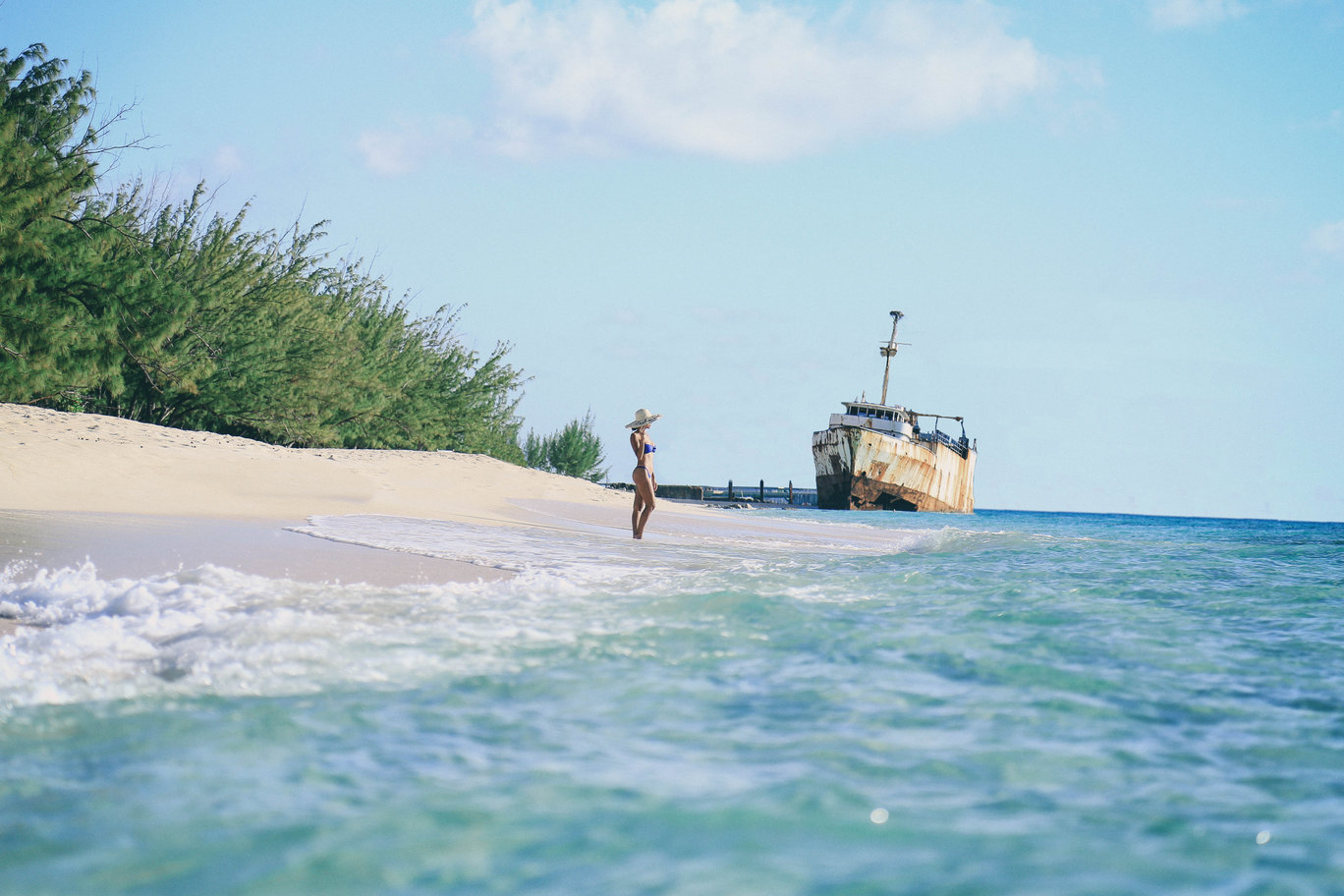 Turks and Caicos certainly knows how to make a statement with its turquoise Caribbean waters.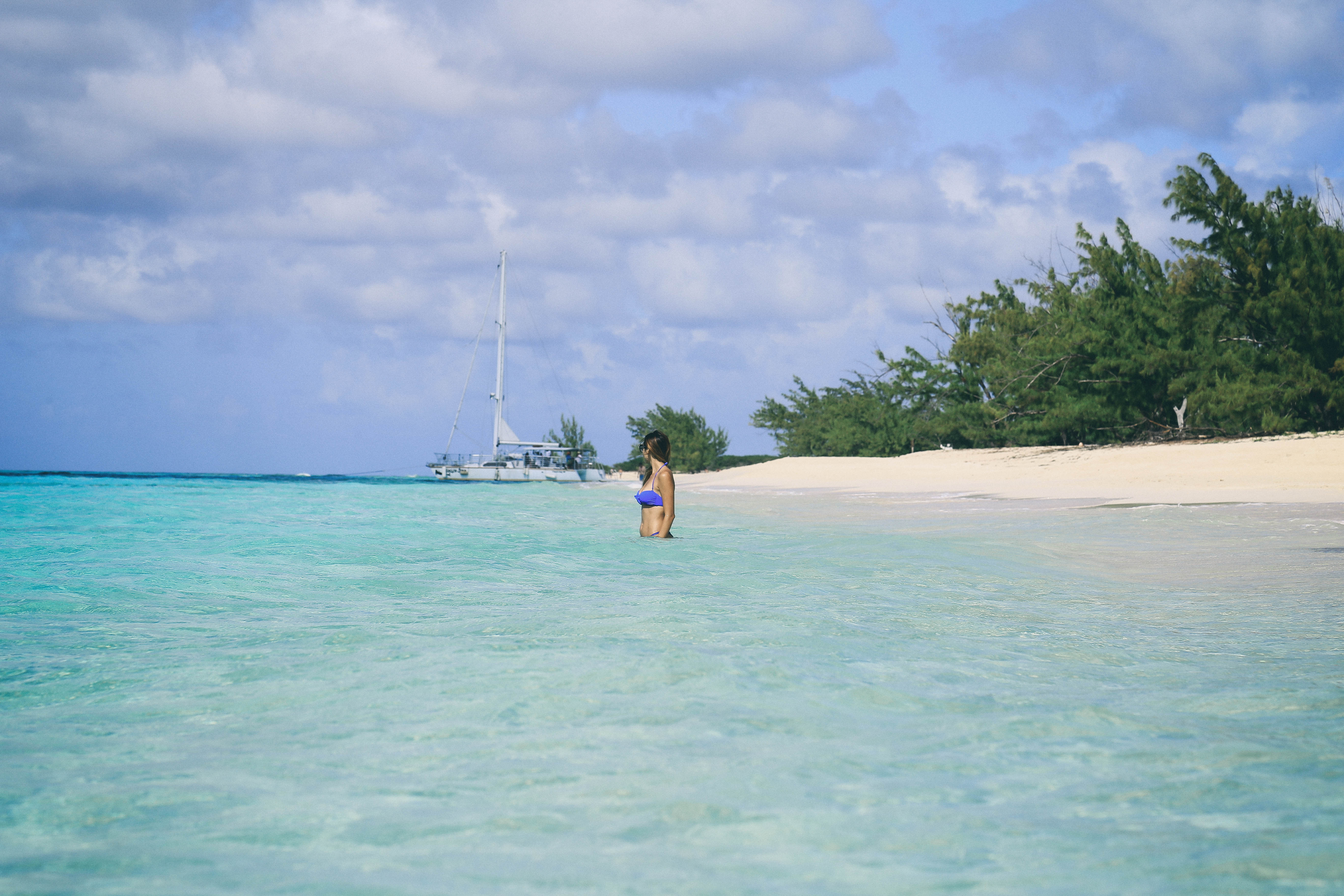 Washed ashore by Hurricane Sandy in 2012, this rusted cargo ship imposes its presence in this otherwise pristine beach. Despite endless of attempts to remove it, this ship still rests at Governor's Beach. Many consider it an eyesore, what do you think ?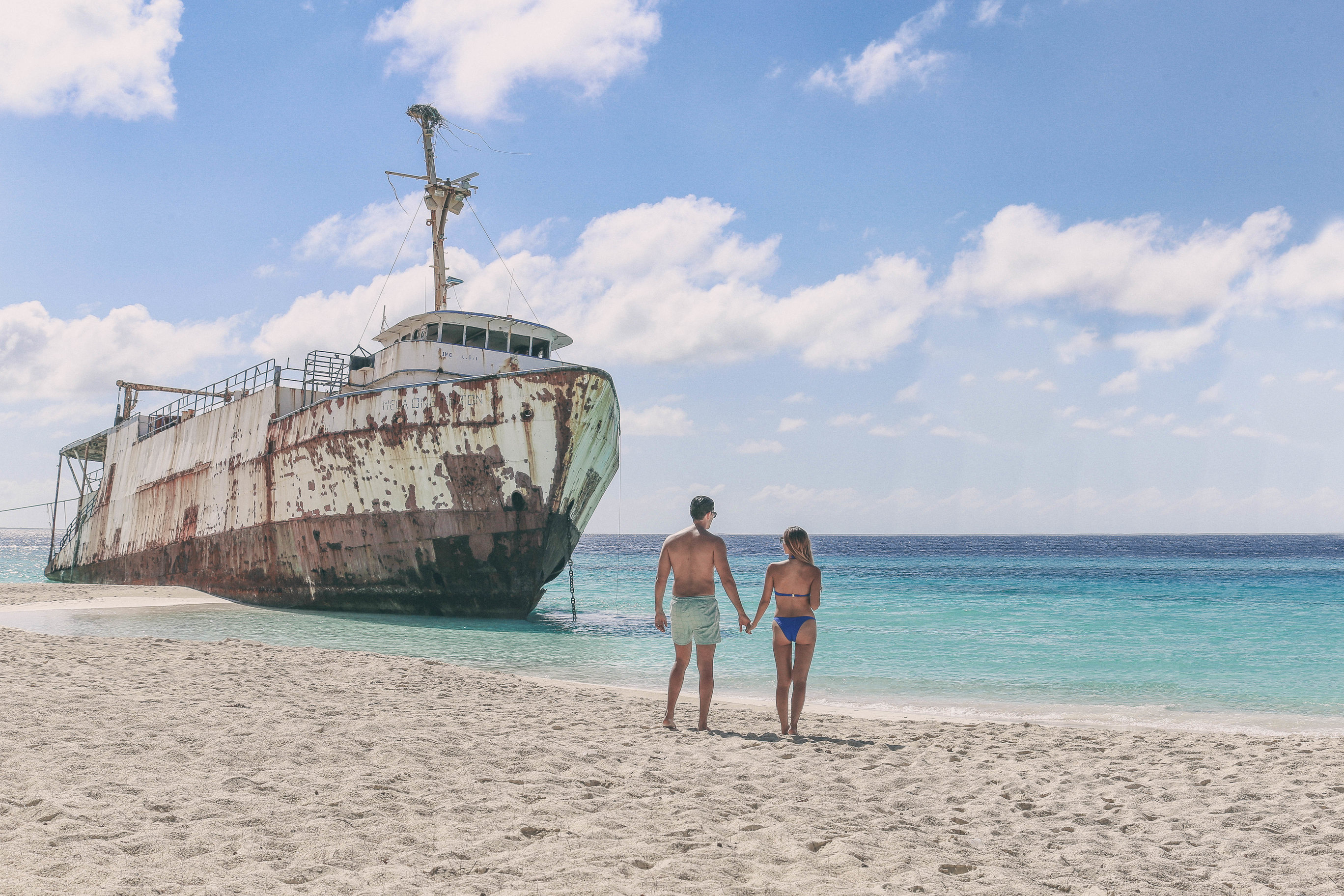 Once the sun goes down and you head home, make sure to go lay down by the pool (wear bug repellent !) and star glaze. Don't miss this as the stars as amazing. If you are the active type that gets bored easily, bring a good book, some table games, stock up on snacks for those midnight munchies for you  and download a few movies to watch as the nights in Grand Turks can get a little boring.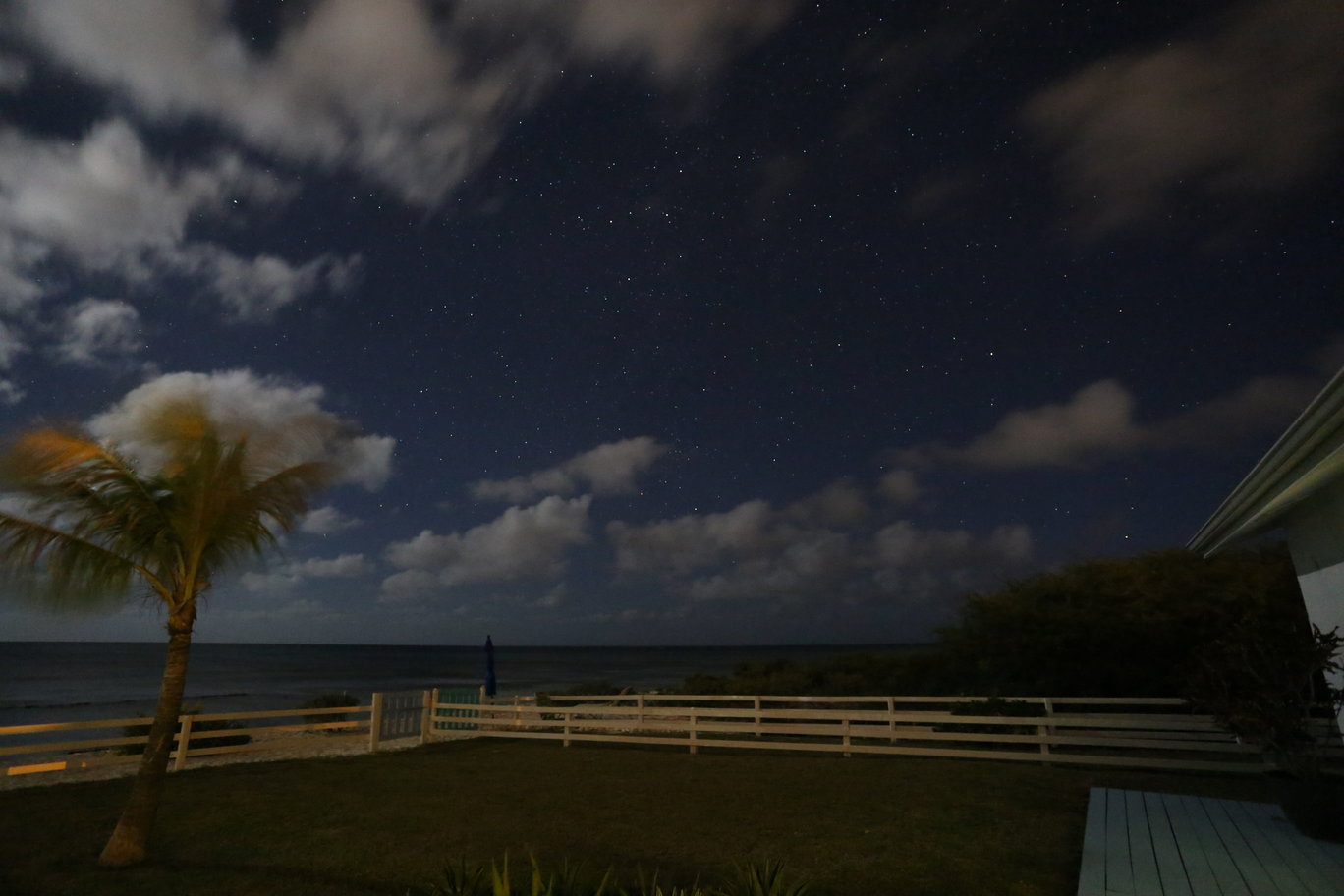 We spent 4 days in this property while our little one was back home with my mom. The amount of time was just perfect but we left regretting that we were not able to spend a night or two in Providenciales.