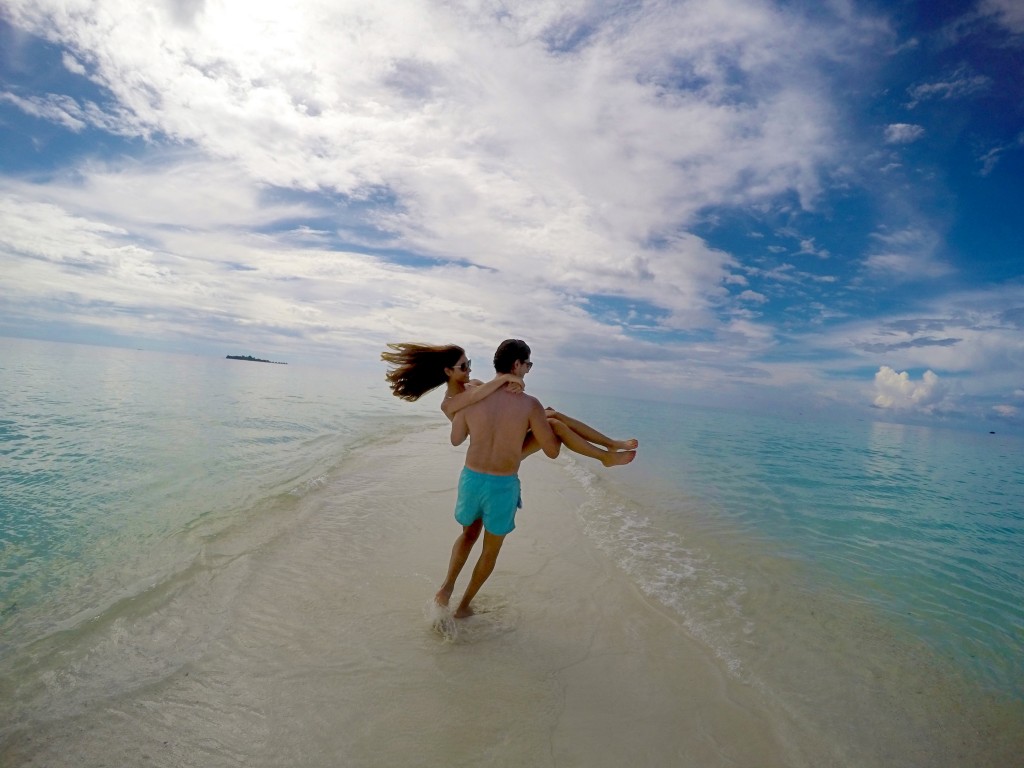 #1 Thing to do in Maldives: My Sandbank Experience
During our stay in Maldives in Constance Halaveli , we decided to take a Jet Ski tour to a sandbank very close to the hotel. Just when we thought that Maldives could not possibly get more secluded, beautiful or romantic, we were proven wrong. Oh my.. there are simply no words to describe this incredible place. It's just one of those things you have to experience it to believe it. It is hard to even explain the feelings that you get when you are there. You feel joy, serenity, peace , vulnerability , invincibility all at once.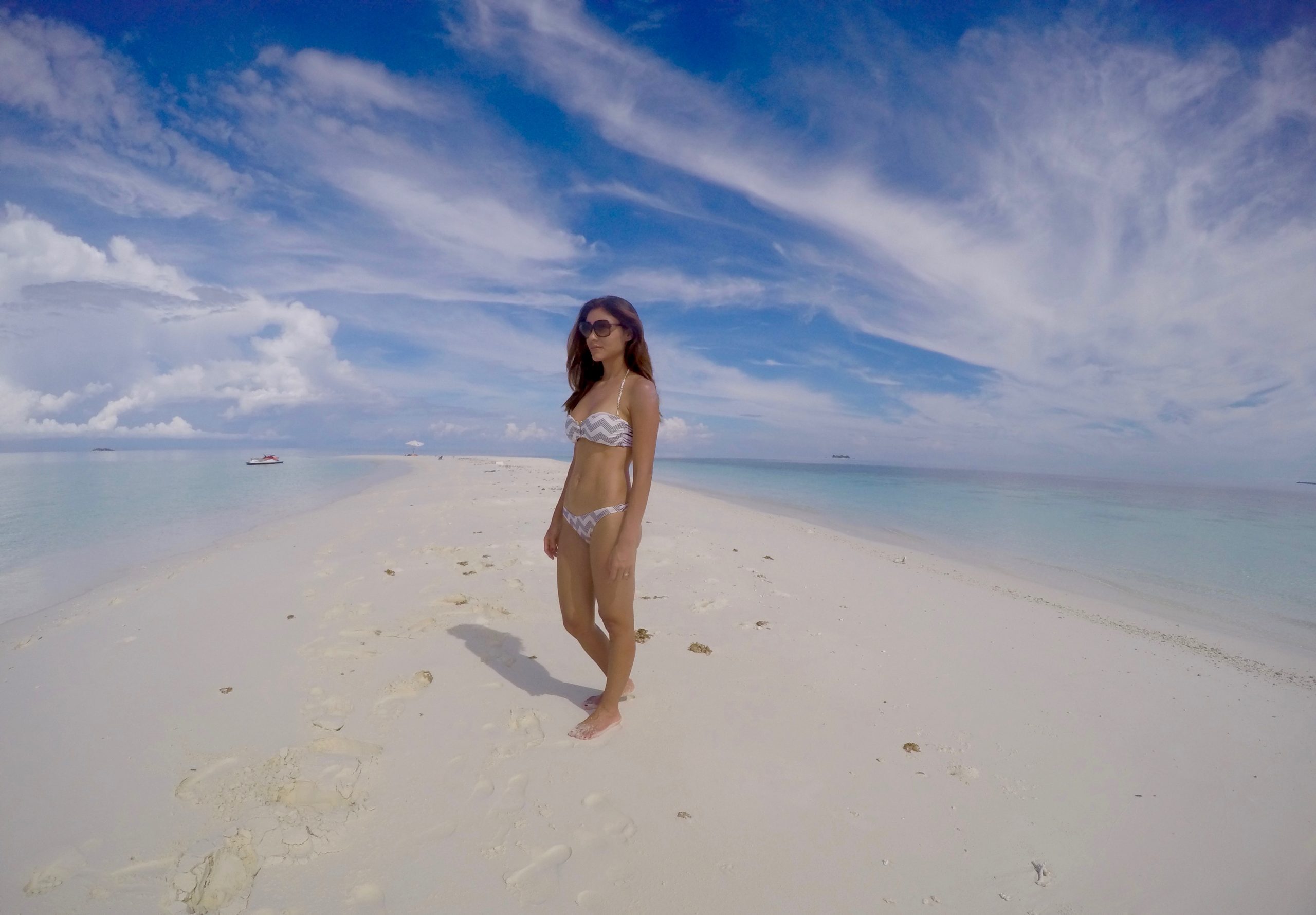 Some of you might be wondering what a sandbank is. It is a raised area of sand that is visible only when the tide is low. Maldives is well known for its sandbanks but you can find these in other places such as Bahamas and Australia among others. The great thing about Constance Halaveli is that you don't have to go through a lot of trouble or waste your time doing a day trip because the sandbank is just a 10 minute Jet ski ride away! In fact, when the sky is clear you can actually see it from your room its that close!
The hotel offers group tours to the sandbank on certain days and times, but we found out about this activity a little too late so we had to book a private tour with  a jet ski instead. This turned out to be one of the best decisions we made! Usually the group tours are with a boat and off course a group of people so you don't have the sandbank to yourself. Plus with the jet ski you enjoy the journey as much as the destination! Another great thing is the flexibility. If you decide to stay longer or leave earlier its not a problem. But trust me, there are so many reasons to stay you will not be thinking about leaving. You could have a romantic picnic  or simply relax and soak in the view, but something that is a must is snorkeling. There is so much coral and wild life just a meter or two away from the shore!  Since the coral is very shallow, the hotel warned us to be careful with our fins because just one kick with our fins could destroy years of life from the coral. Maldives takes a lot of precautions to protect their coral reefs and so do all of the hotels so please keep that in mind. If you are a good swimmer you don't need the fins at all since the coral is very close to the sandbank so you wont be swimming very far -just remember that some corals can be sharp so keep your feet up. With all the amount of wild life that you will see, time will fly, so it is very important – I cant stress this enough- that you wear sunscreen. The sun is very strong and there is no covered area, so take your sunscreen with you and depending on how long you are going to stay, don't forget to reapply. If you own sun protective clothing , like a top or long sleeve tshirt, bring it with you to wear after you take pictures 🙂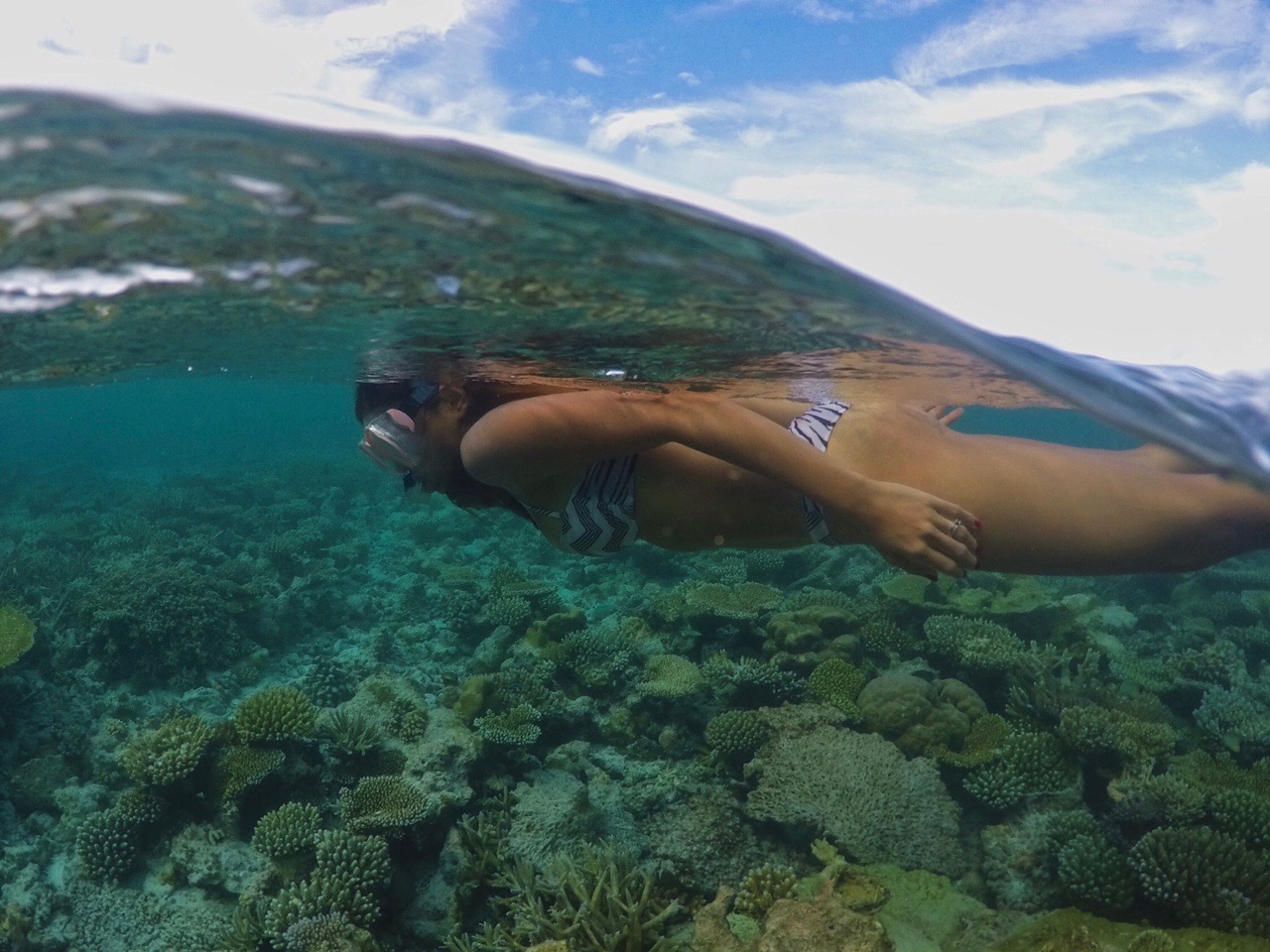 I also would highly recommend to bring an underwater camera with you or your phone with a waterproof case. Bringing your phone without any protection is not such a good idea because you never know what you can see underwater. We saw a coral reef shark! It actually made a sneaky appearance in one of our pictures! Here it is: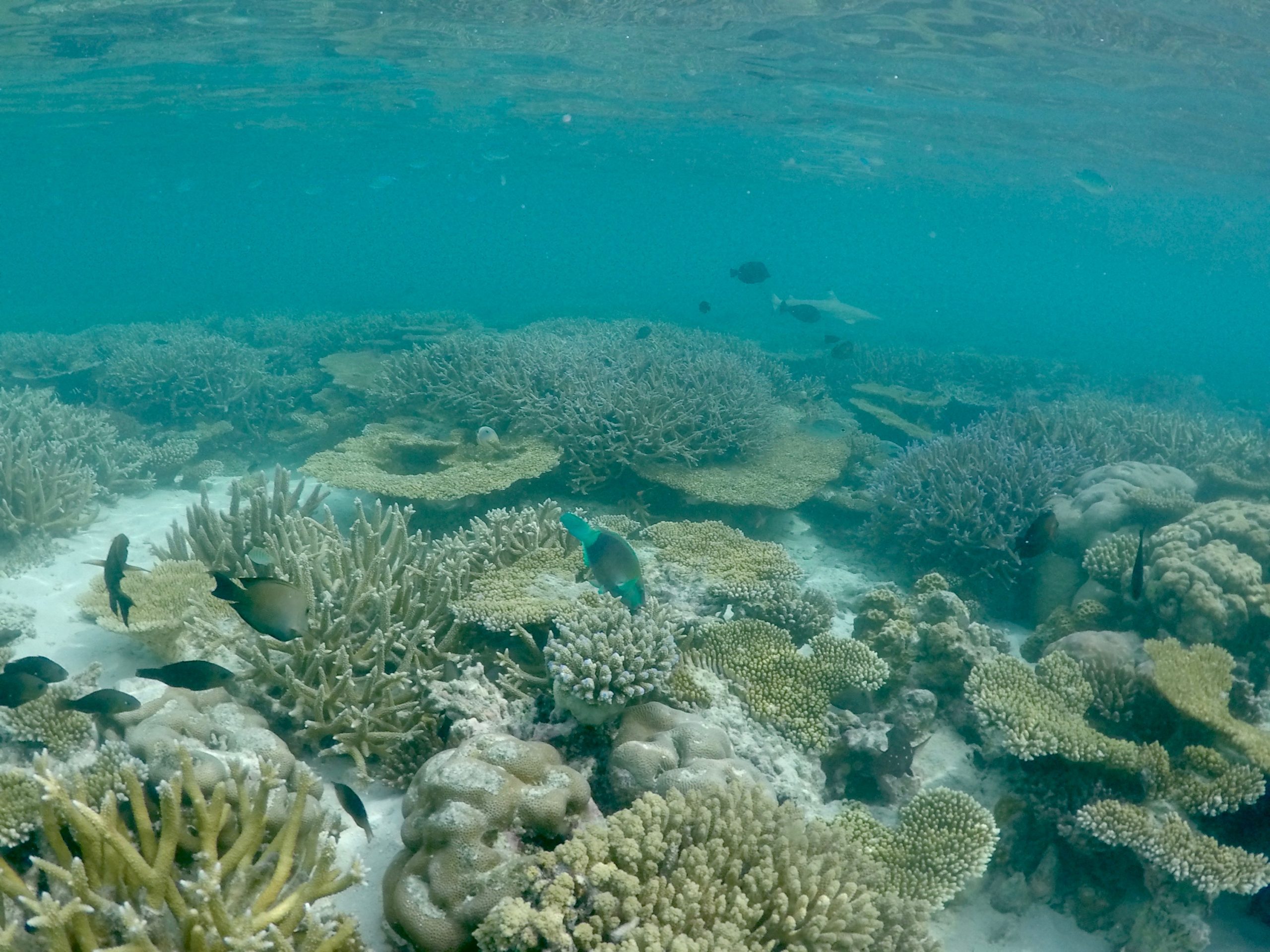 and a beautiful  jellyfish :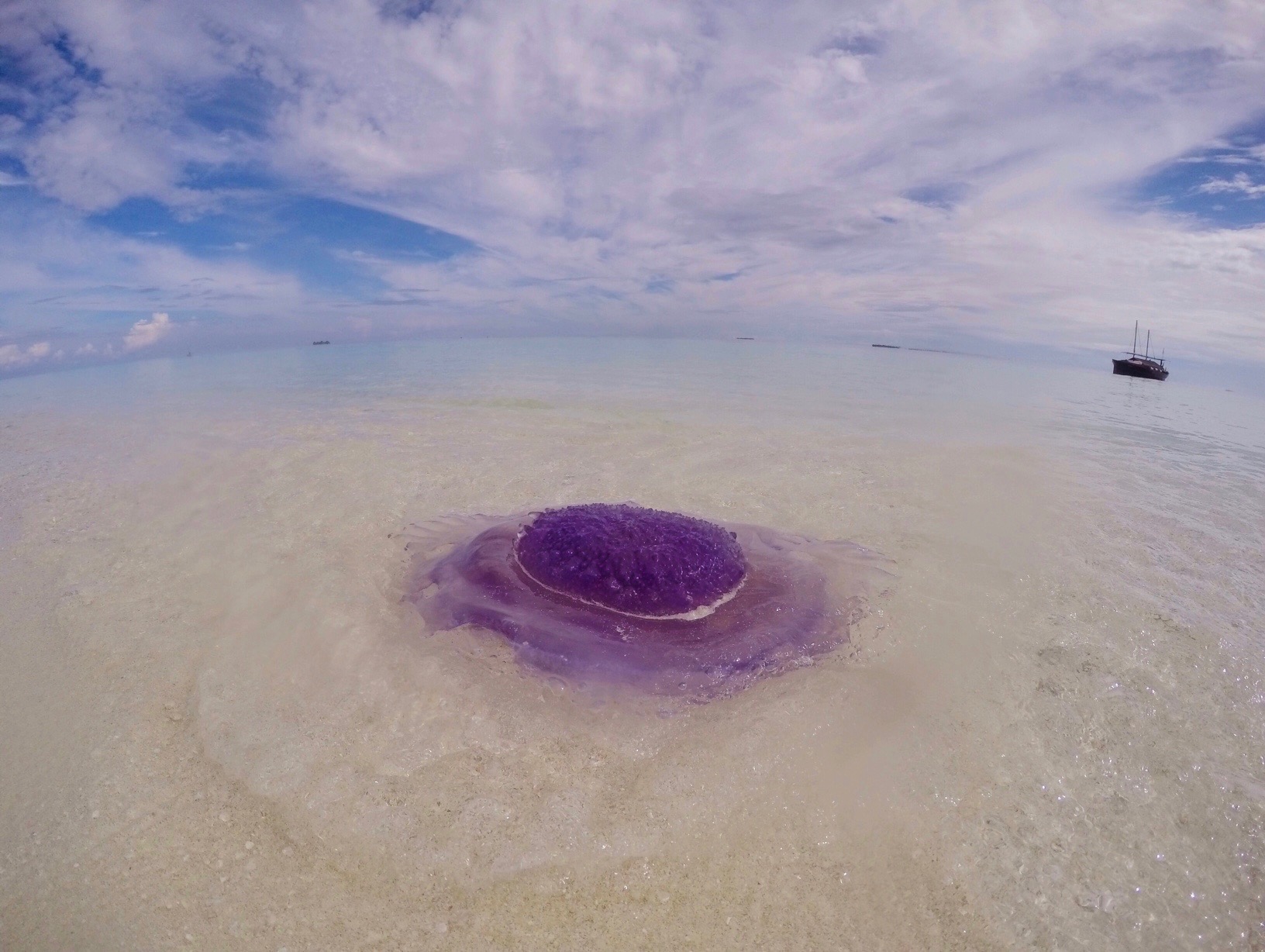 So bottomline is: visiting the sandbank during your stay at Constance Halaveli is a must! Don't hesitate or over thinking it , just do it and you won't regret it 🙂 Oh and don't forget your sunscreen 🙂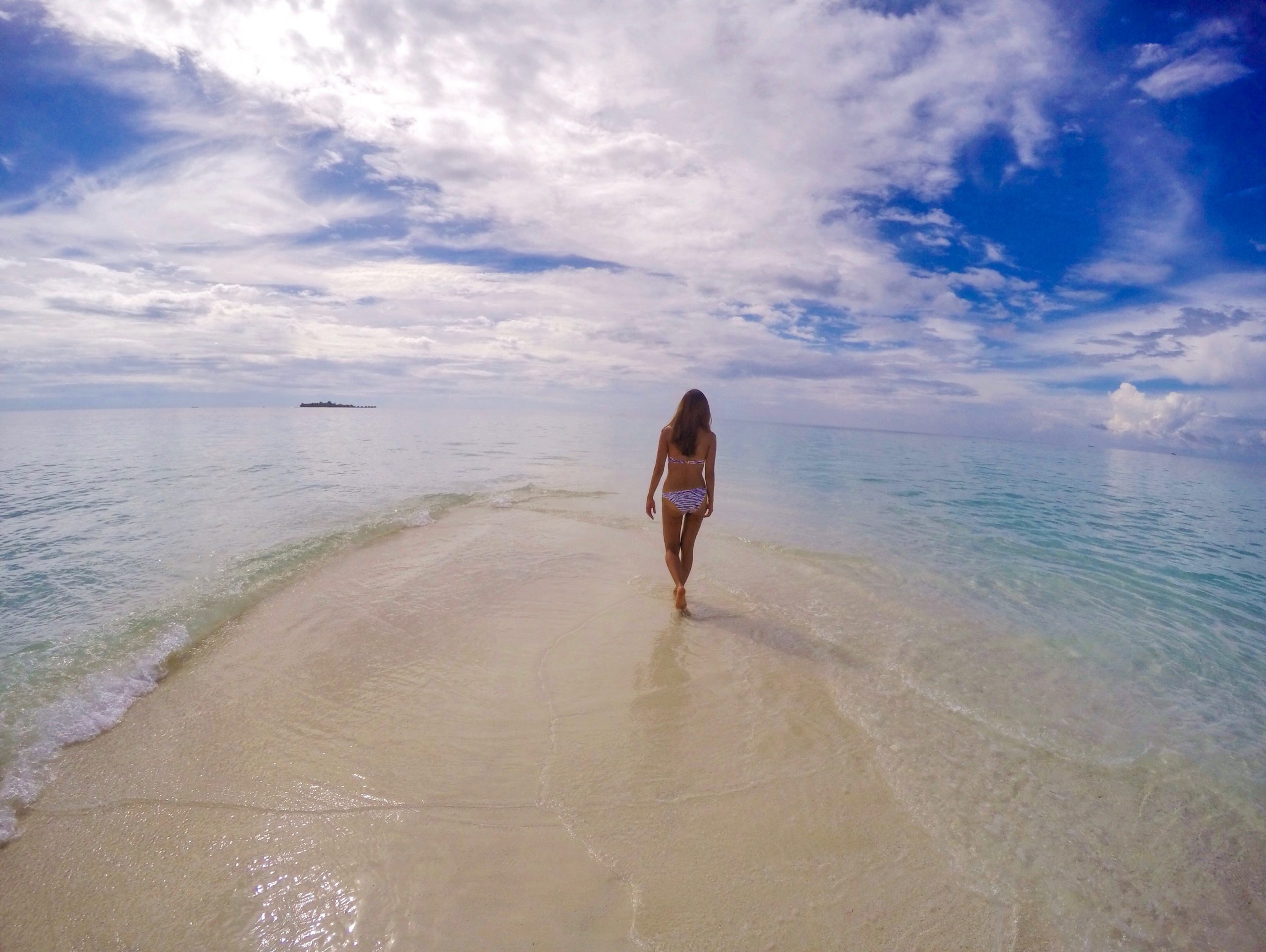 Disclaimer: Everything posted on this blog are my honest opinions based on my personal experiences regardless of whether or not I receive compensation or sponsorship for a post or review. I write about things that I am truly passionate about so all the brands or products mentioned will fit my lifestyle as much as possible based on my criteria. Unless stated other wise, I am not an affiliate of the product, brand, hotel or airline mentioned in this post, or get any compensation or sponsorship from them. If I were to be an affiliate or receive any kind of compensation for a specific product or brand, I will state it in the blog post accordingly.