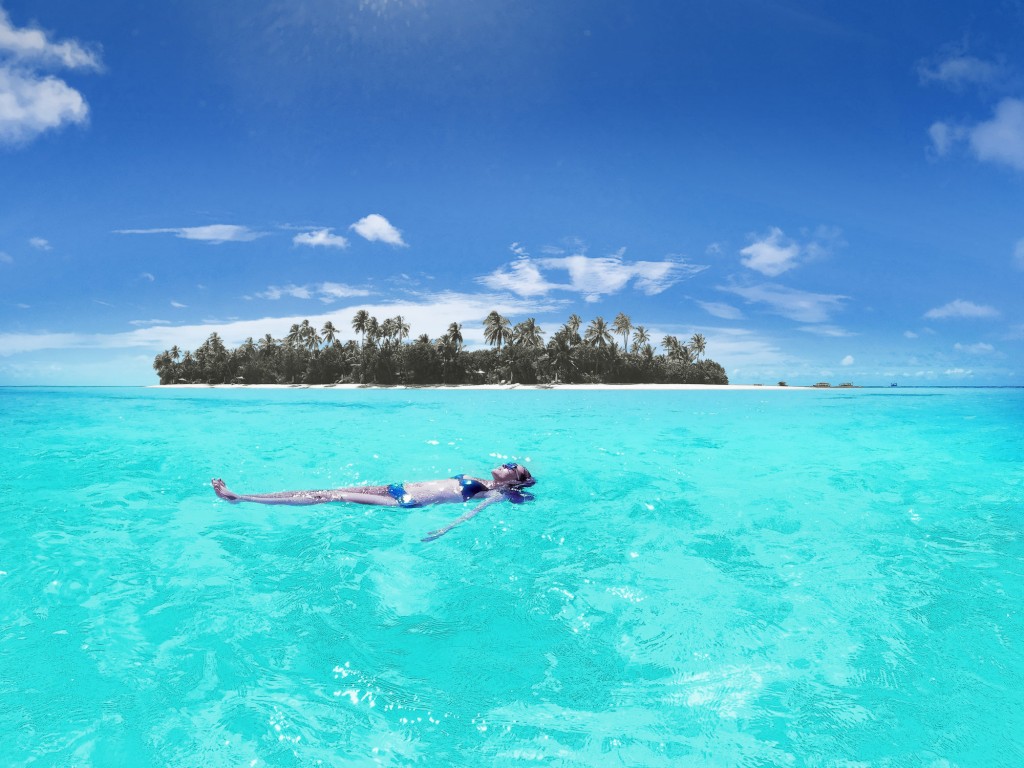 Maldives… This tropical paradise composed of a chain of thousands of islands hidden in the Indian Ocean is world famous for its white sand beaches, crystal clear waters, expansive coral reefs and luxury hotels. We have all seen the famous overwater bungalows in movies, magazines, travel websites.. pretty much everywhere! Who doesn't dream about visiting this spectacular place?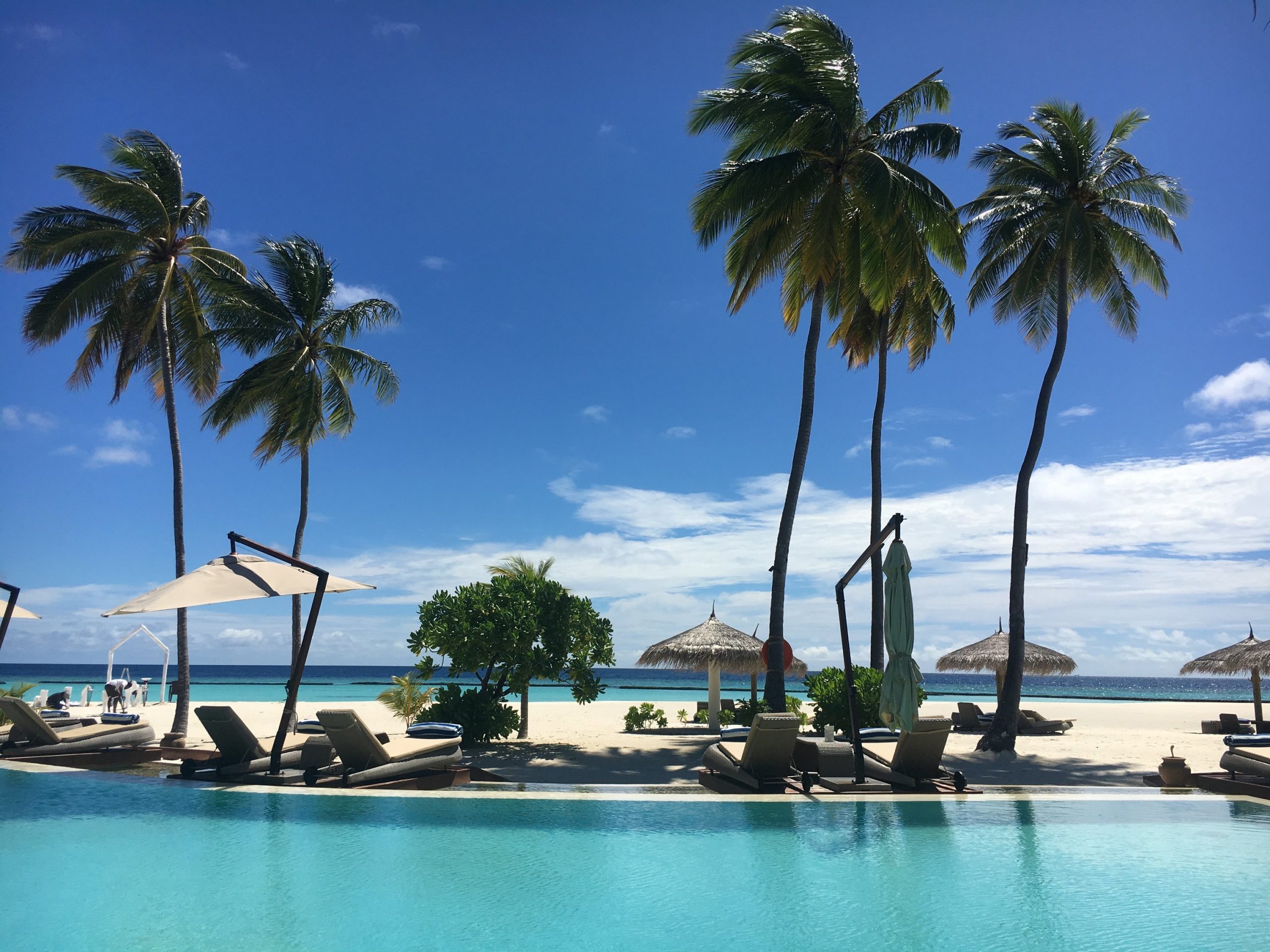 One of the things that makes the Maldives experience extraordinarily unique is that each hotel is  located in an island of itself. In order to understand this concept, we need to realize that this island country is composed of a chain of 26 coral atolls each of which is made up of hundreds of different islands all dispersed through roughly 90,000 square kilometers making it one of the world's most dispersed countries! These hundreds of islands are miniature islands, most of which are inhabited and left untouched. For this reason each island can only "host" one hotel and also one of the reasons why most hotels have water bungalows. This is why planning a trip to Maldives is extremely different than planning a trip to most other tropical destinations, and why it's crucial for you to do lots of research to choose the right hotel since you will be spending all of your time there.  This means you will sleep, eat and do all of your actives in the hotel. In Maldives, you can not simply leave the island and go somewhere for lunch or explore a different beach (Unless you are staying in the capital , Male ). Luckily, there are many world class luxury hotels to choose from all with their unique perks. If you have time, you could divide your stay between 2 hotels but for this, in order to be able to relax,  I would recommend at least 3 nights in each hotel. So before you travel, I would recommend for you to make a list of things that you want and expect from your hotel. For example, a specific activity, what type of room do you want to have, a certain type of food or restaurant etc. This is my list of requirements and expectations from the hotel:
-Lots of yummy vegan friendly food options unless I was planning on surviving on granola bars and almond butter haha
-Have overwater bungalows preferably with a private pool
-The beach must be crystal clear like the ones you see on advertisings
-Be romantic  and peaceful
-Have a dive center with many activities
-Have a spa that overlooks the ocean
-Lots of trees and nature
-Looks like heaven on earth
After lots of research, we chose Constance Halaveli Hotel because it offered more than what I could have imagined. This hotel is truly the epitome of luxury in the midst of paradise.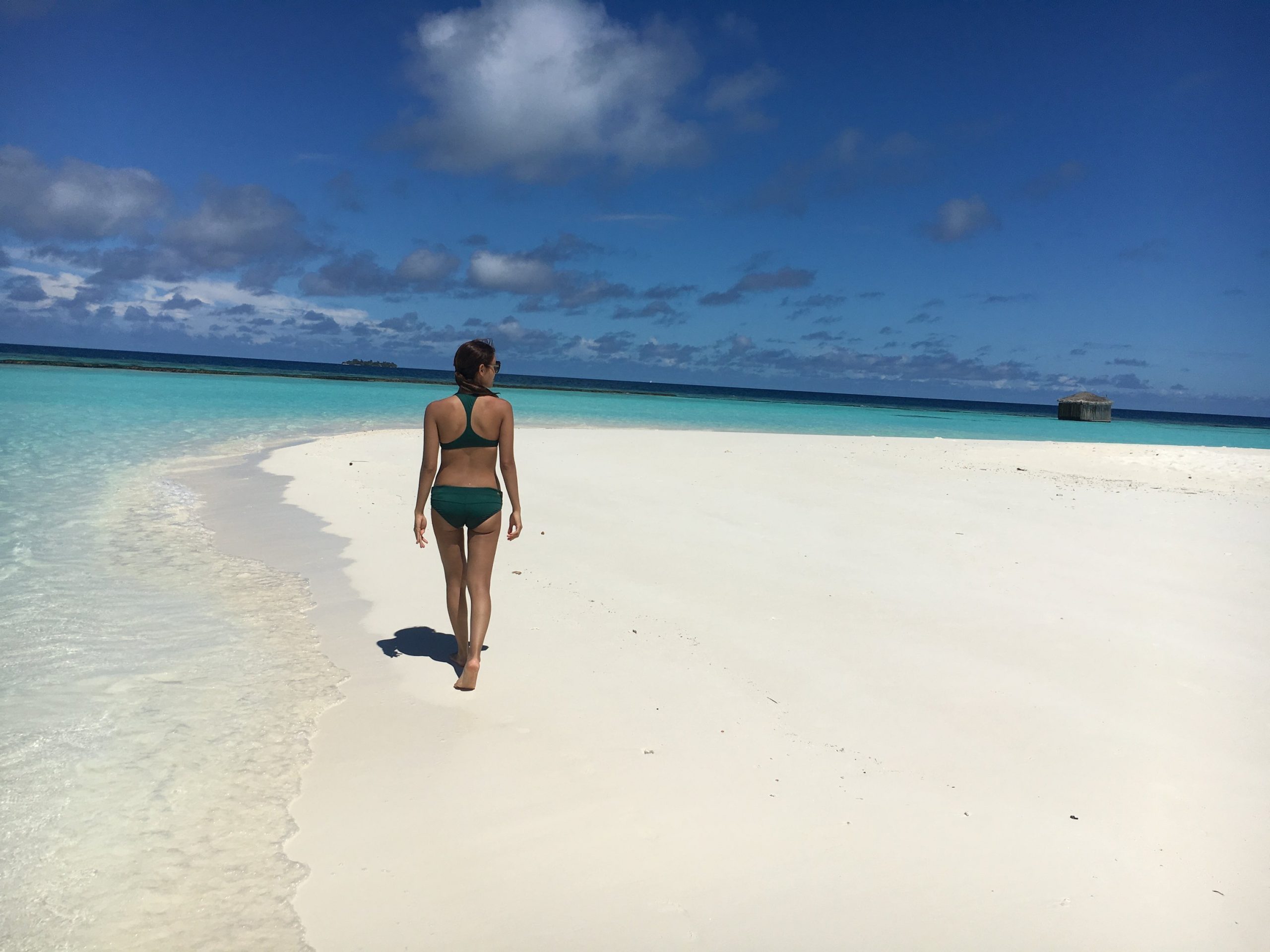 Here is my detailed experience and review of this spectacular hotel.
[half_column]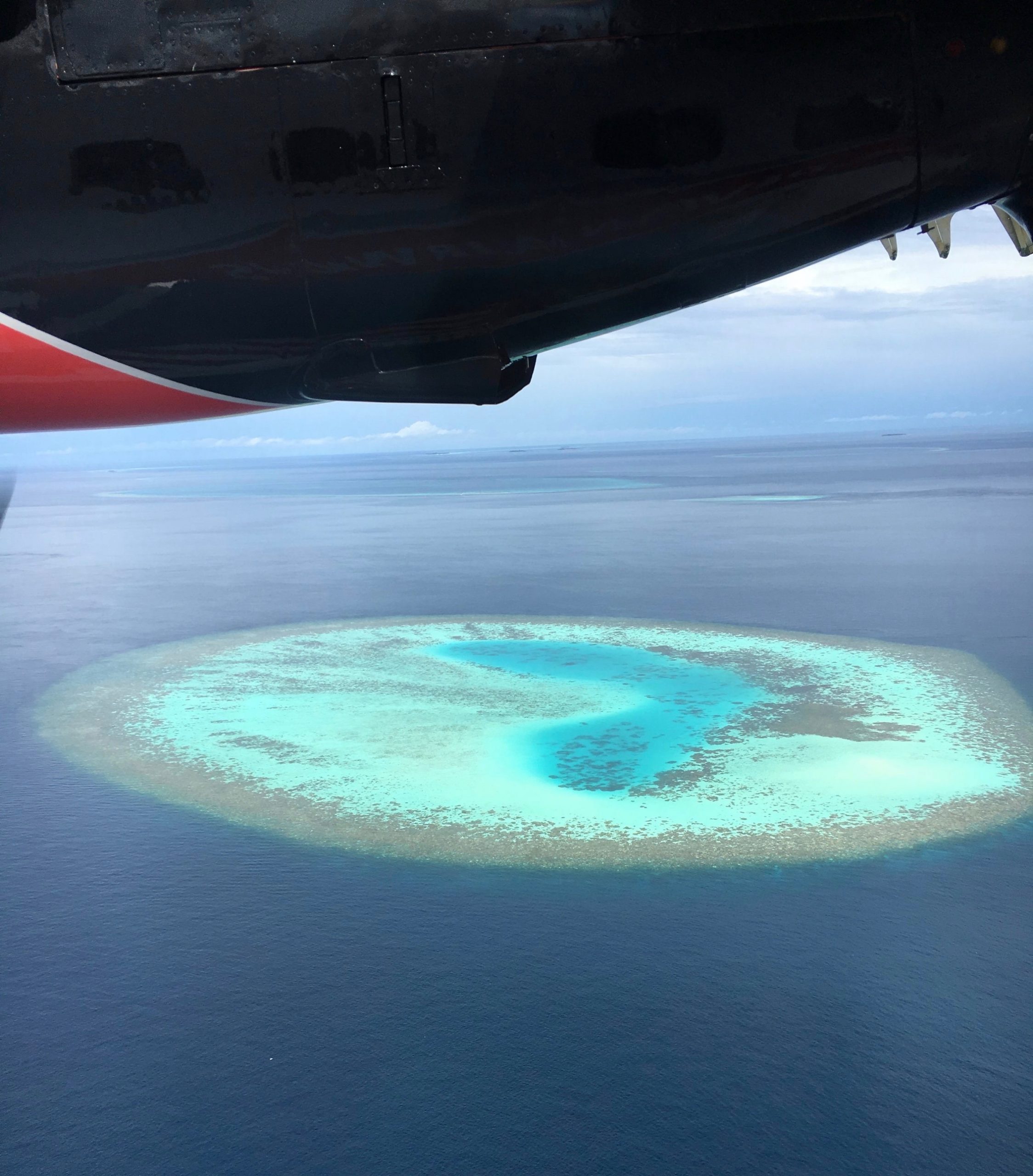 [/half_column]
Journey to Halaveli:
We arrived at Male International Airport , got our luggage and a person from Trans Maldivian Airways was waiting for us. He checks in our luggage, gives us a boarding pass for the seaplane, and we continue to a bus (that smelled amazing!) where we wait for about 10 min for extra passengers, and then drive to the waiting area in front of the gate where they have tea, water, and some snacks. 10 min later you are boarding the seaplane (Take a look at the pilots , they are wearing shorts and flip flops! haha). We stopped two or three times to drop off other passengers in different hotels and Halaveli was the last stop (about 30-45min). Once you land, a boat from the hotel is waiting for you in this tiny little wooden platform in the middle of the ocean! 5-8min boat ride and you are in the hotel. You are greeted in the lobby, super easy check-in and your done.
[spacer]
[spacer]
Rooms:
The bungalows are absolutely spectacular! The room is very specious with a sitting area and big bathroom with a beautiful bathtub overlooking the water. There is complementary teas, coffee and water in the room everyday. You have your own outdoor oasis with an infinity pool, direct access to the water to snorkel, and pool chairs with breathtaking views of the hotel and the ocean. Even the toilet room has a water view! The internet is top of the line, since each bungalow has their own internet modem.
[half_column]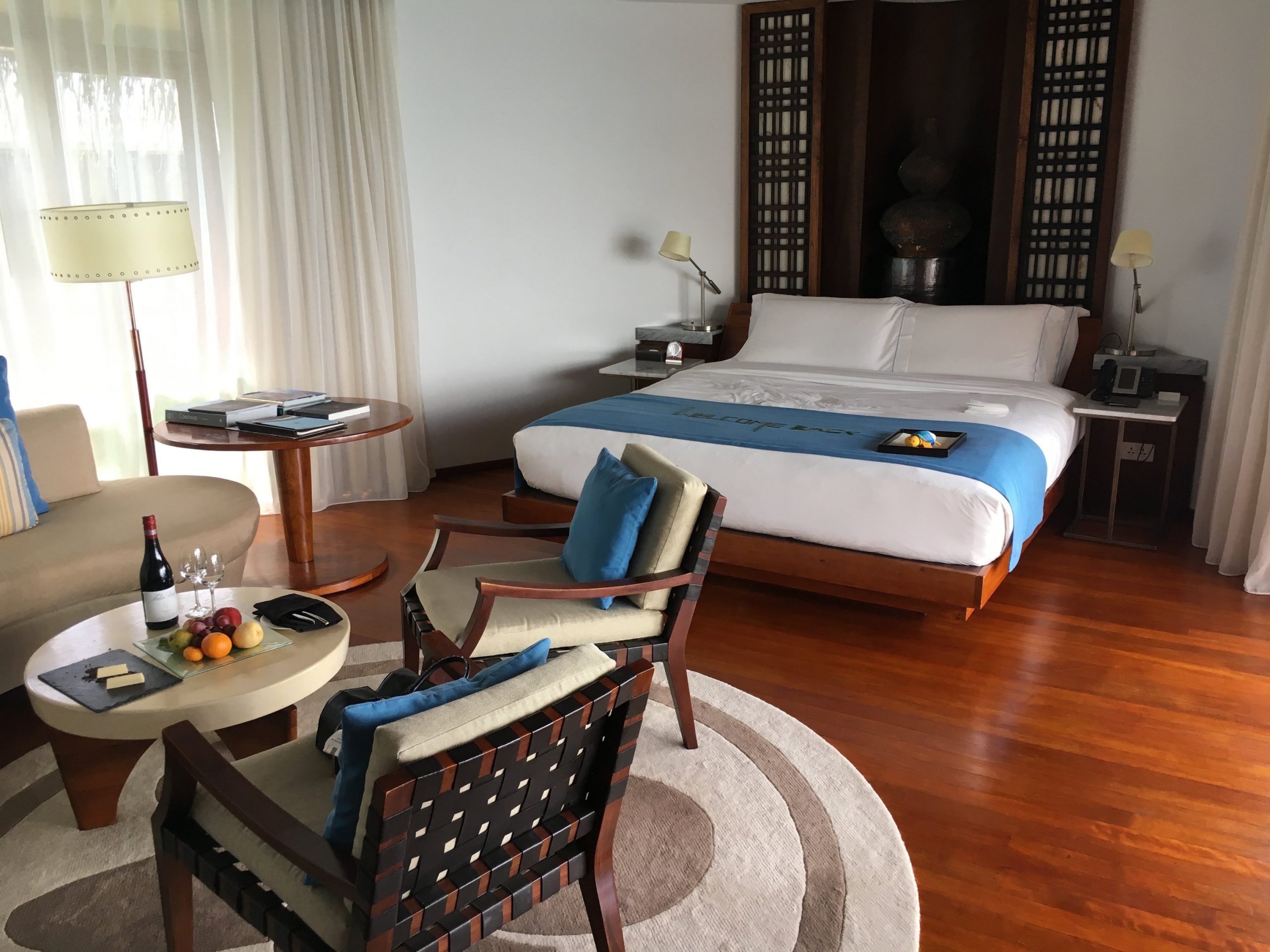 [/half_column]
[half_column]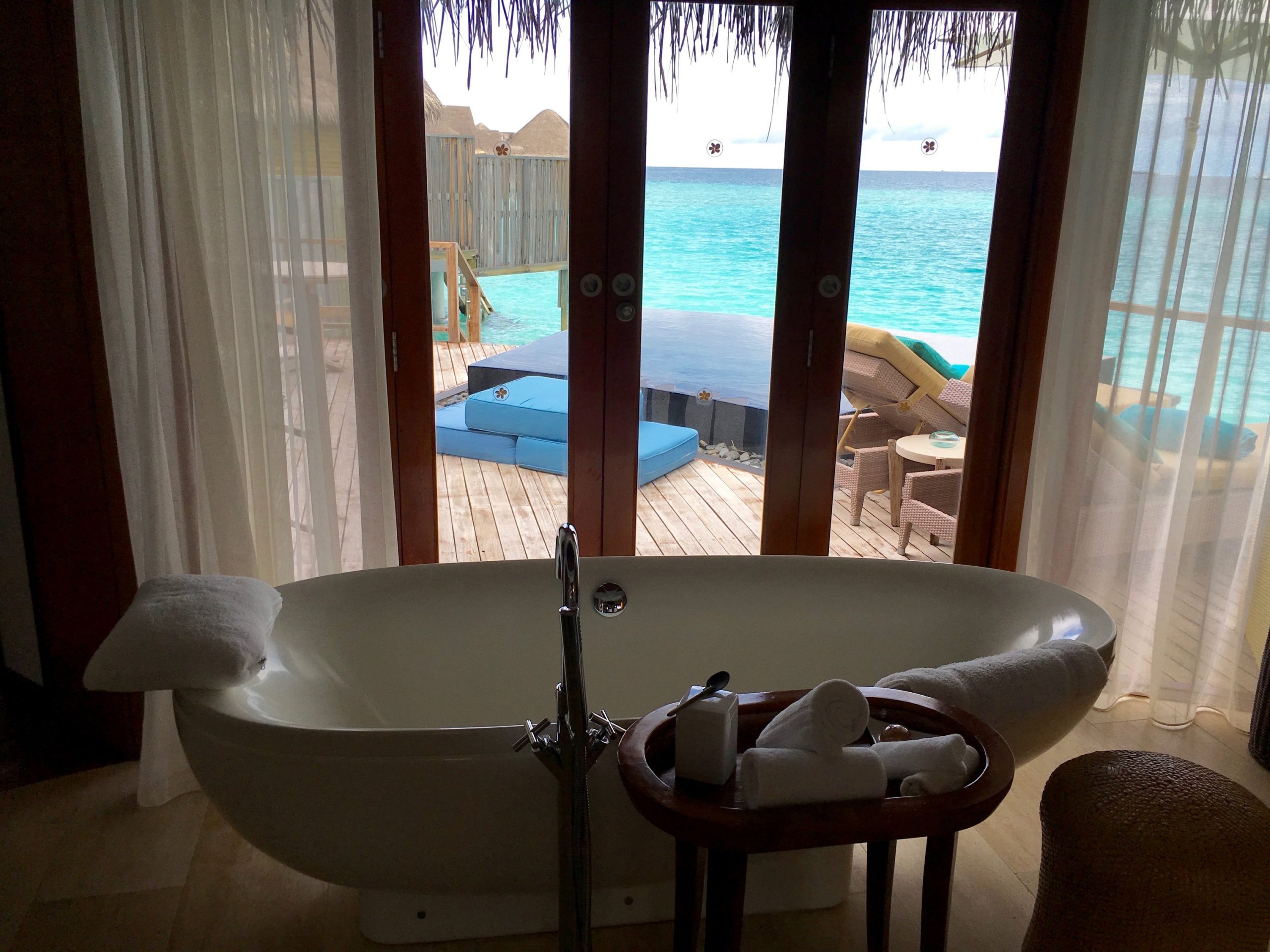 [/half_column]
TIP: When you are walking to and from your bungalow, make sure to look at the water, at any given point you can see sting rays or reef sharks swimming underneath the bungalows! At 5pm they swim in the shallowest part of the beach so keep your cameras with you!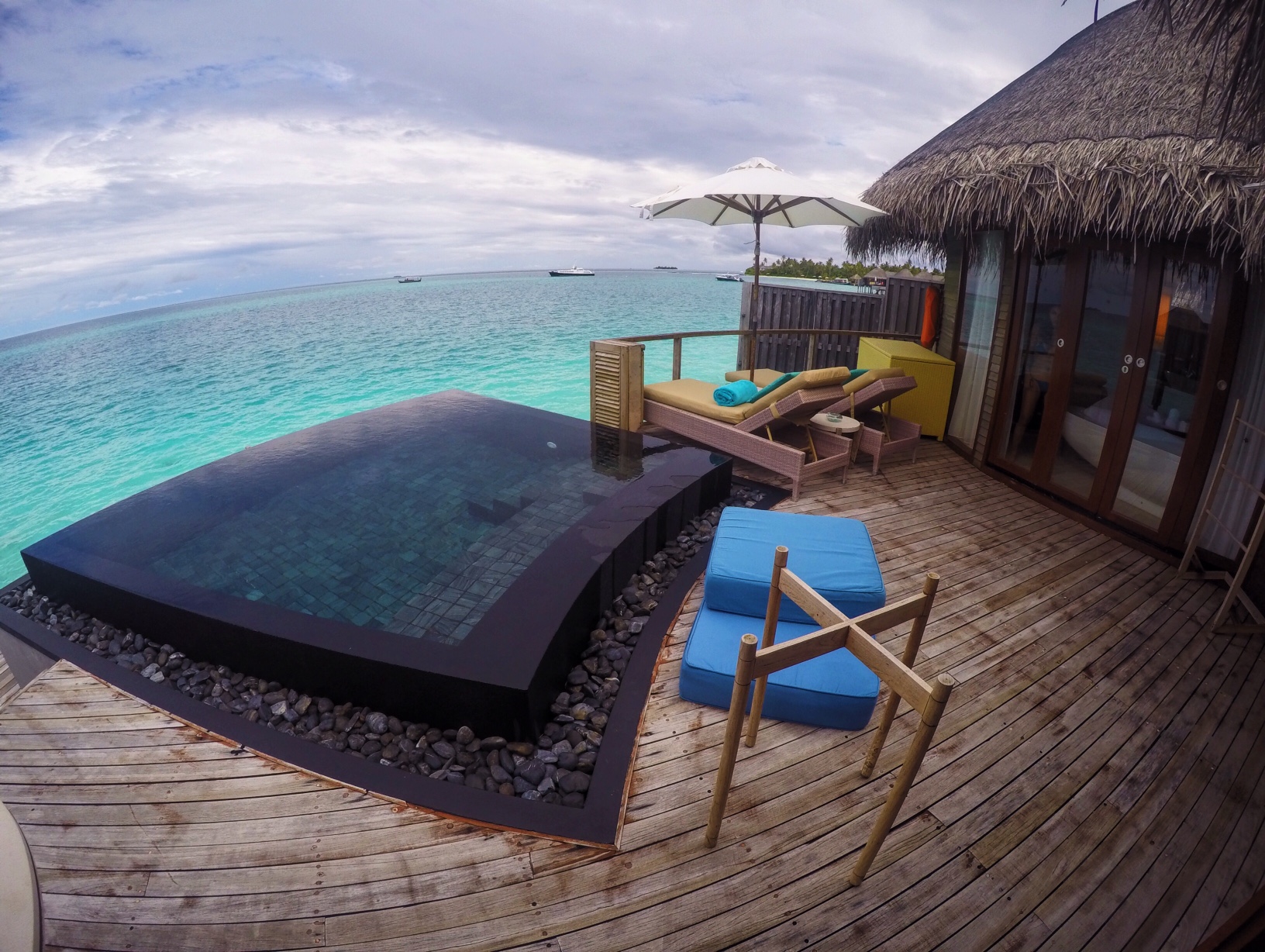 Food/Restaurants:
As a vegan family, I was very concerned about the food before we travelled but they have vegan options available at any time of the day! (And yes, more than just salads! haha). When the staff found out that we were vegan, the manager of the buffet restaurant Rashid made sure that whatever meal I wanted to have was made vegan for me. Rohan and Mohammed from the buffet went out of their way to show me which meals where vegan or not, and made special desserts for us which were amazing! The restaurant by the pool also has some vegan options including a yummy veggie pasta and vegan ice creams! We did not eat at Jahaz restaurant but they have a set vegan and vegetarian menu as well. If you like snacking through out the day, while you are relaxing in your pool in your bungalow, I would suggest bringing with you some granola bars for convenience.
[half_column]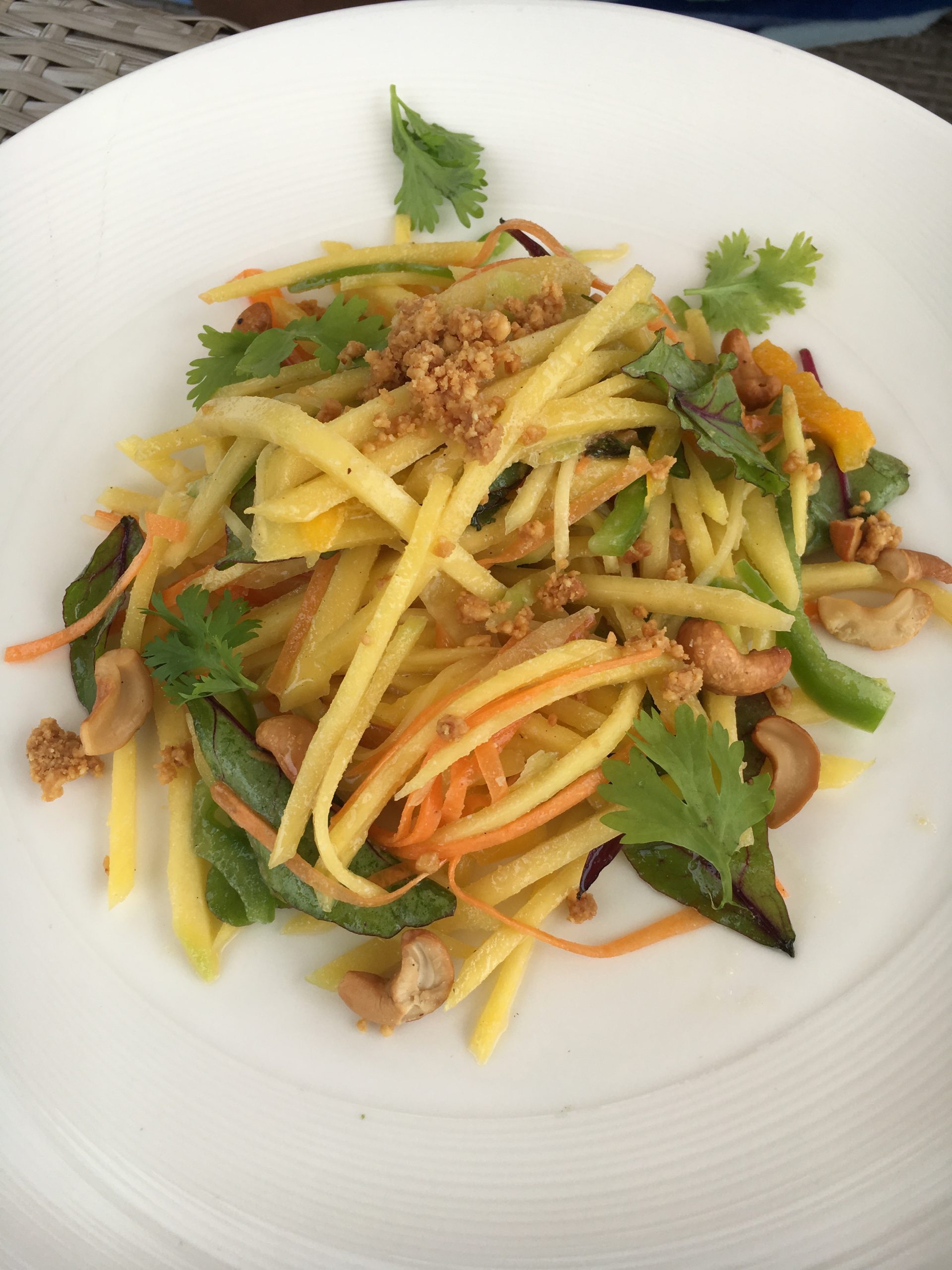 [/half_column]
[half_column]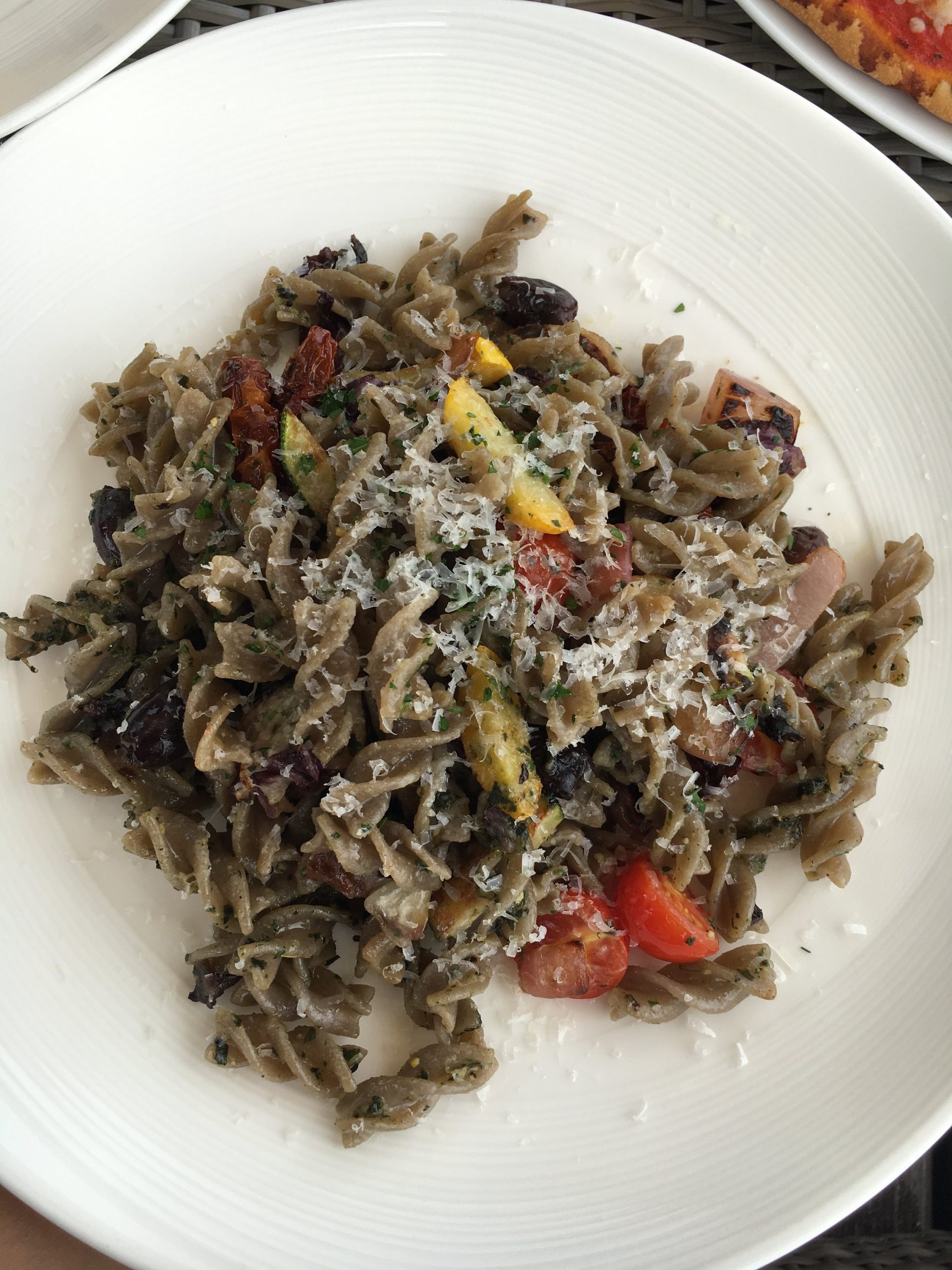 [/half_column]
Service:
Absolutely one of the best service we have ever had. Everyone in the hotel was friendly and willing to help, especially with our vegan food. The service was exceptional just like everything else in the hotel. The staff know you by your name and they even remember what you have previously ordered. This is our second time staying in a Constance hotel and they are by far one of the best.
Activities:
-MUST-  We went on a private jet ski tour to the Sand Bank near the hotel. This activity is so speculator that it deserves a post of its own. Next blog post will be about this tour !
-Kayaking and snorkeling gear is complementary by the hotel
-On Tuesdays at 5pm they feed the fish at the Dive center. Dont miss this, you can see big (tuna?) fish, reef sharks and stingrays fighting for food.
Weather:
We were a little worried because we had read that November/December it can rain a lot in Maldives and when we checked the weather in Male , it was non stop rain but we decided to go anyways. Great decision because we learned that the weather forecast for Male is completely different than the one for the hotel , since its an island of itself. The first day that we arrived it was very cloudy but the other 3 days it was sunny and beautiful with light showers at night.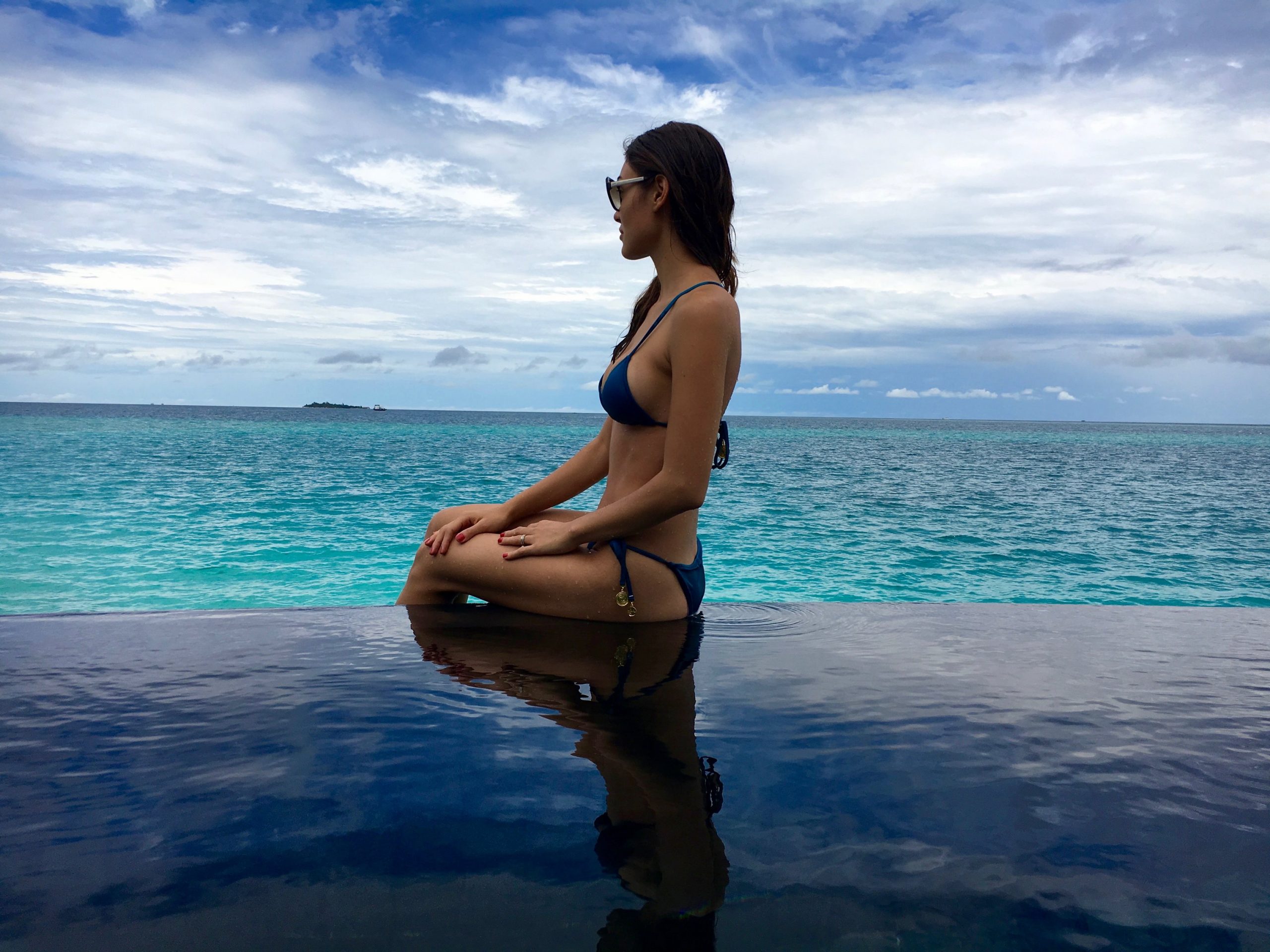 -The hotel is one hour ahead of Male so keep that in mind
[half_column]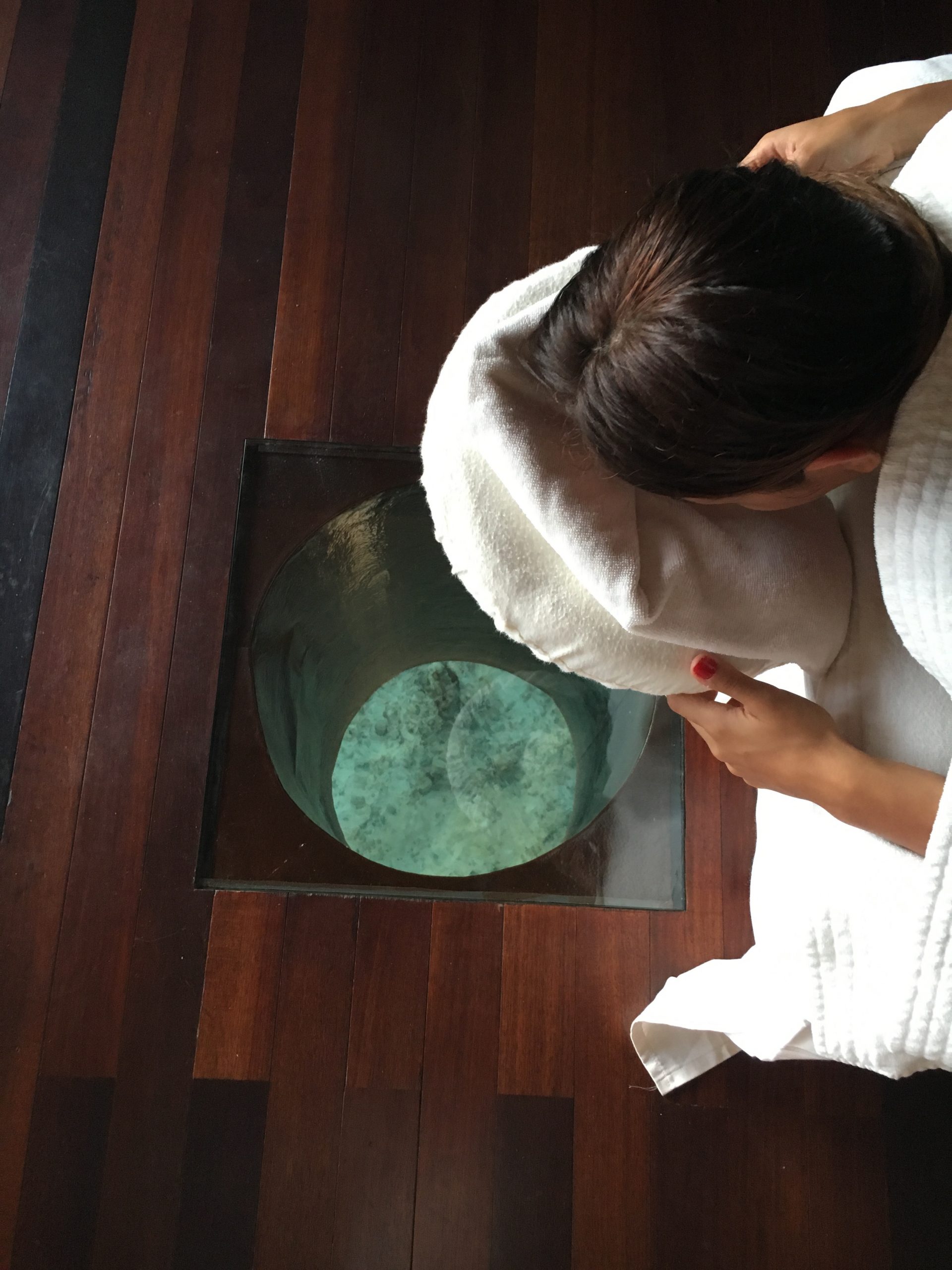 [/half_column]
Spa:
Husband and I got the 90min massage and aromatherapy bath as part of the honeymoon package.  Absolutely the best massage of my life! And not to mention that while you are getting your massage you can see fish swimming underneath the spa bungalow. Make sure to book your appointment early enough that when you are done you can enjoy the aromatherapy bath with great views of the ocean.
Wishes:
I wish it was a non smoking hotel because some guests just dont know how to appreciate the beauty of this magical place and they throw their cigarette buds everywhere. The hotel does a very good job cleaning it, but I wish people were more responsible and aware of the harm they can cause to the animals in this environment. Same thing goes to the sand bank, such a magical place but so much trash comes from the ocean and gets deposited in the sand. This is not the hotels fault, but I really wish the hotel would send staff to collect and dispose of the trash.
Kids:
For those traveling with kids, the hotel has a complementary kids club.
There are plenty of hotels to choose from in Maldives but I highly recommend staying in Constance Halaveli not only because its one of our favorite hotels in all of the world but also because there is no doubt that its one of the top five hotels in Maldives. I am looking forward to staying here again next time we visit Maldives.
Disclaimer: Everything posted on this blog are my honest opinions based on my personal experiences regardless of whether or not I receive compensation or sponsorship for a post or review. I write about things that I am truly passionate about so all the brands or products mentioned will fit my lifestyle as much as possible based on my criteria. Unless stated other wise, I am not an affiliate of the product, brand, hotel or airline mentioned in this post, or get any compensation or sponsorship from them. If I were to be an affiliate or receive any kind of compensation for a specific product or brand, I will state it in the blog post accordingly.