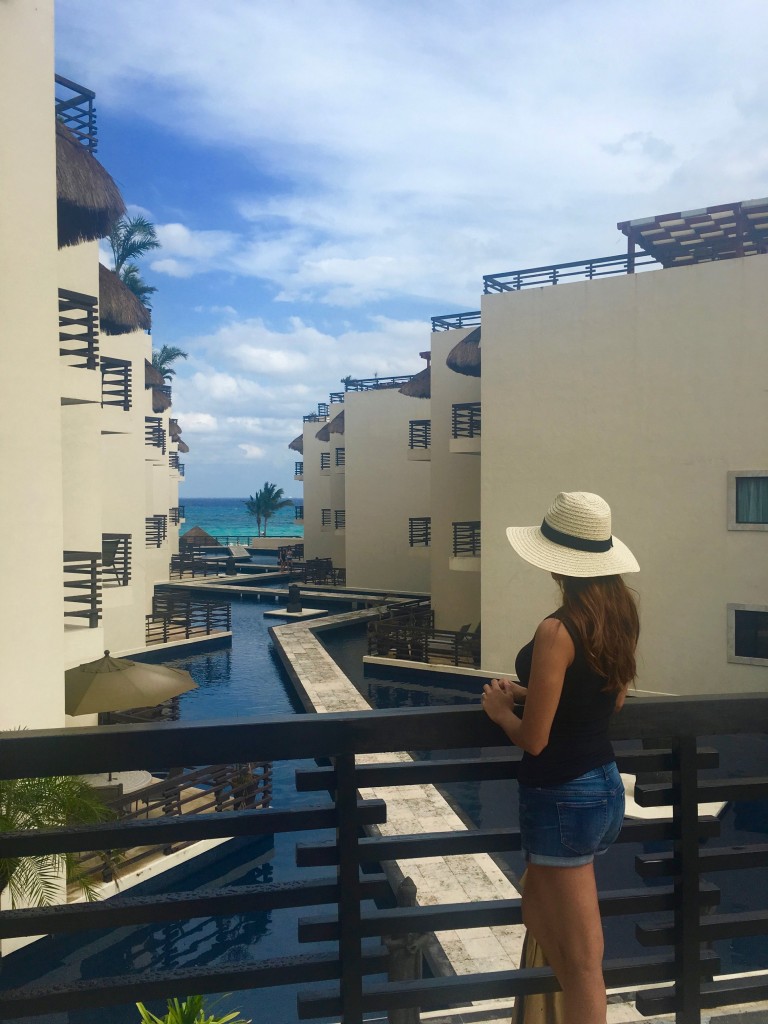 Playa del Carmen, one of the main cities in the Riviera Maya, has been growing in popularity in the past years, and  it is a great vacation spot for a last minute getaway. It is known for its beautiful beaches and various all inclusive resorts. My family and I have visited Playa del Carmen twice, each time in its unique and different way. During our first visit we stayed in Paradisus La Esmeralda, a luxury all-inclusive resort on the beach.  Since it rained for almost all of the time what we were there (visited in June- Rainy season), we were forced to stay in the hotel and enjoy the amenities. Good thing the amenities were nothing short of impressive, especially the restaurants and food. Some people are scared when they hear all-inclusive because a long buffet line comes to mind , but all-inclusive in Paradisus standards is completely different. There are 4-5 main restaurants to choose from, each with its own theme and impeccable decoration. The restaurants actually feel and look like a restaurant of its own, not like a restaurant in a hotel. The quality of the food was excellent, the service was great and the decoration was fantastic. I have been to all-inclusive hotels and all-inclusive cruises, and the food does not compare one bit to the quality of Paradisus, so even though it rained most of the time, we still had a great time enjoying the hotel. If we visit Playa del Carmen again, we definitely would stay in this hotel again, especially since my little one is now 3 years old and the hotel has an amazing kids club ,so kids can have fun and parents can relax. Works out great! The only thing we regret is spending an entire morning listening to a time share presentation in the hotel. They did offer us dinner for two at the only restaurant that is not included in the hotel, but no kids were allowed so we were not able to go. Unfortunately, we didn't take any pictures in our stay but hopefully next time we visit, I'll have some to share.
During our most recent visit to Playa del Carmen, just less than a month ago, we decided to stay in the center of Playa del Carmen. Most of the big all-inclusive resorts are on the outsides of the city, all very well spread out, so we hadnt experienced the actual city. The city which is right on the beach is very small, cozy and laid back. Most of the properties are small businesses or investment condos and a few hotels on the beach. The main street in the city center is La Quinta Avenda – Fifth Avenue- , a charming street filled with restaurants, hotels, hostels, bars and boutiques. The hotel that we stayed in Aldea Thai Condo Resort is not only beach front, but it is also less than 5 minute walk to La Quinta Avenida. There are plenty of hotels on the main avenue, but it gets very busy at night , so it might be a little loud at night. For this reason , we decided to stay on the beach and just walk to the avenue when we pleased.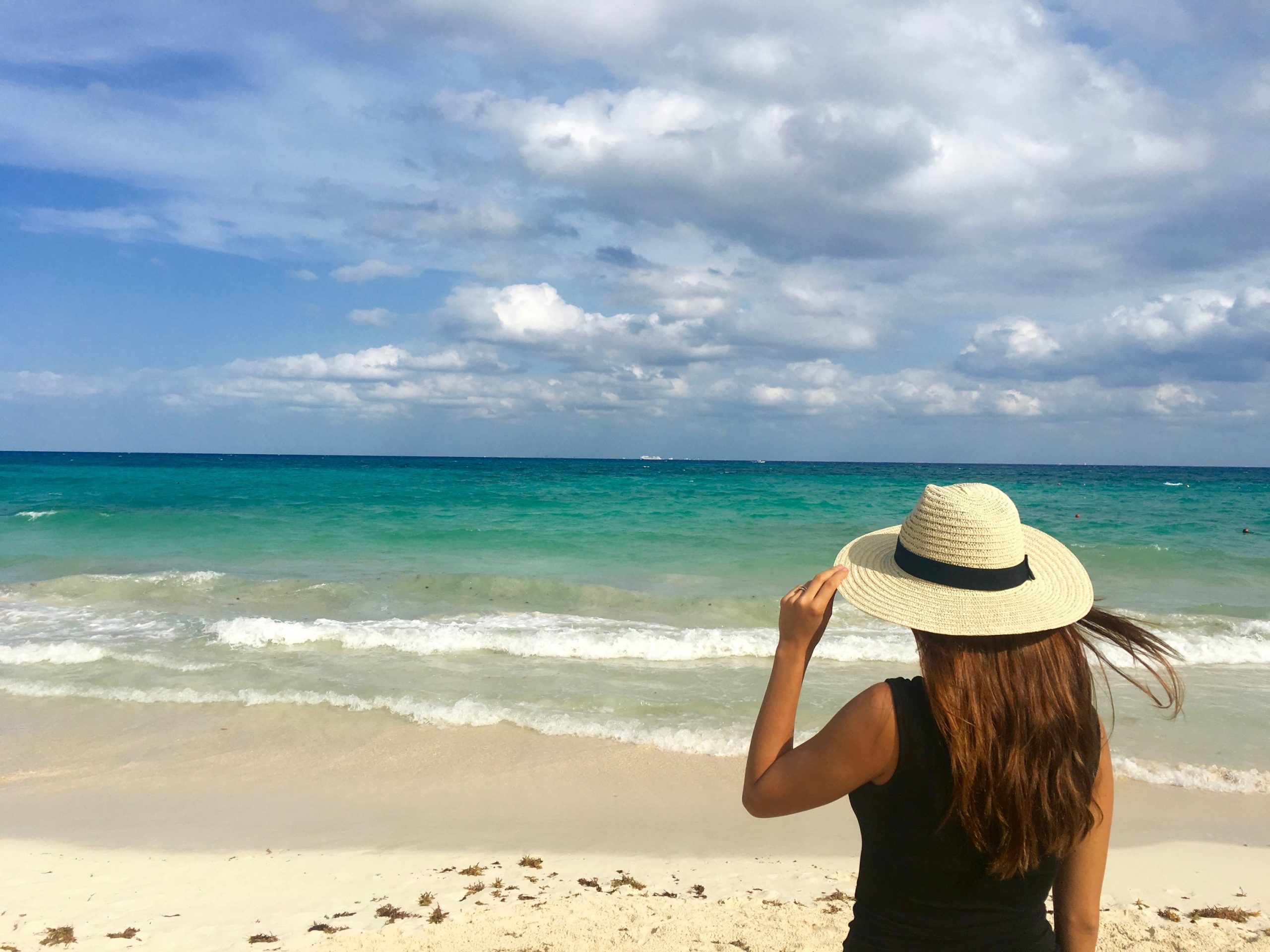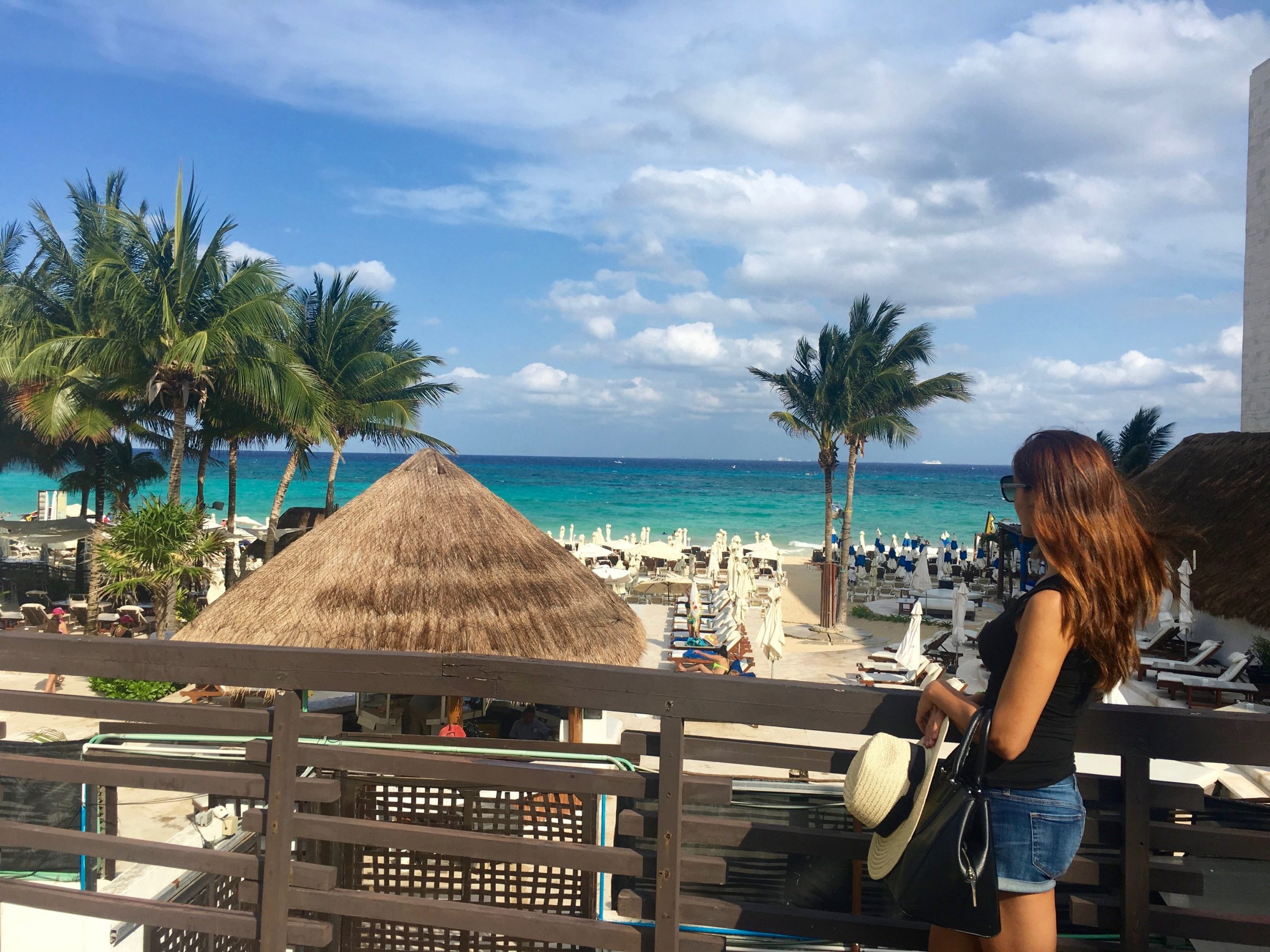 Unlike Paradisus where you go to relax, put your feet up and not have to worry about anything because everything is available and included in your reservation, staying in any hotel in the city center such as Aldea Thai is a very different experience. The city center has a beautiful beach but it is not quiet or serene, you have many bars on the beach, and it is full of locals and tourists (still less than South Beach in Miami though). Staying in this area is for those who want to be on vacation but want to do activities such as shopping, dinning, exploring bars, getting to know locals, and be on an overall more lively place, all within walking distance. Each experience is unique, it all depends on what you are looking for.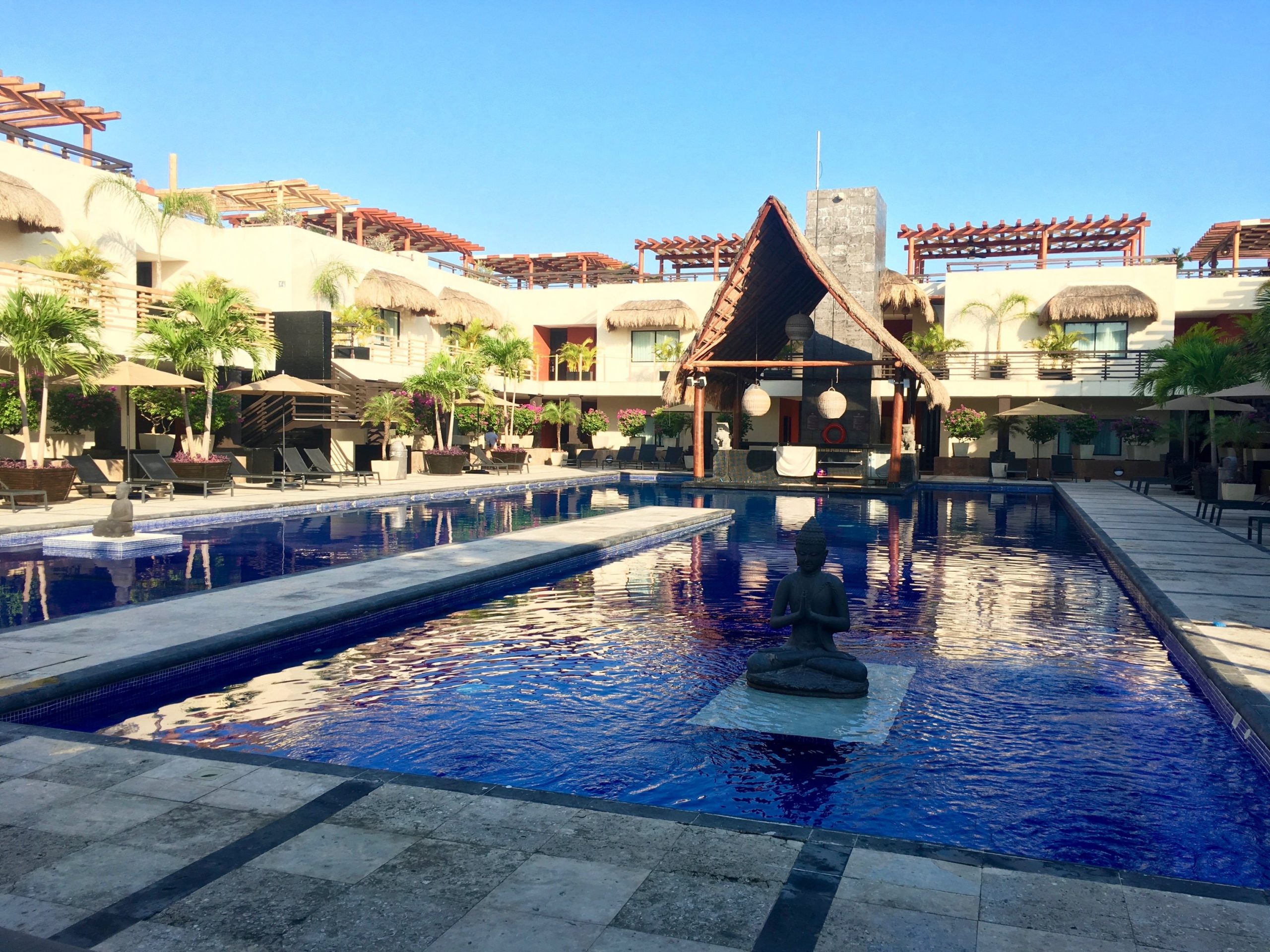 Aldea Thai is a very beautiful hotel and residence. There are many upsides when staying in this property, such as access to the beach, be within walking distance to La Quinta Avenida, be in a beautiful upscale hotel, big spacious rooms and at a great price. Since the hotel is a residence, the units available are one bedrooms that come with a fully equipped kitchen (even a blender, yey!) , a very big living room with TV, and a separate bedroom – especially great for families.
[half_column]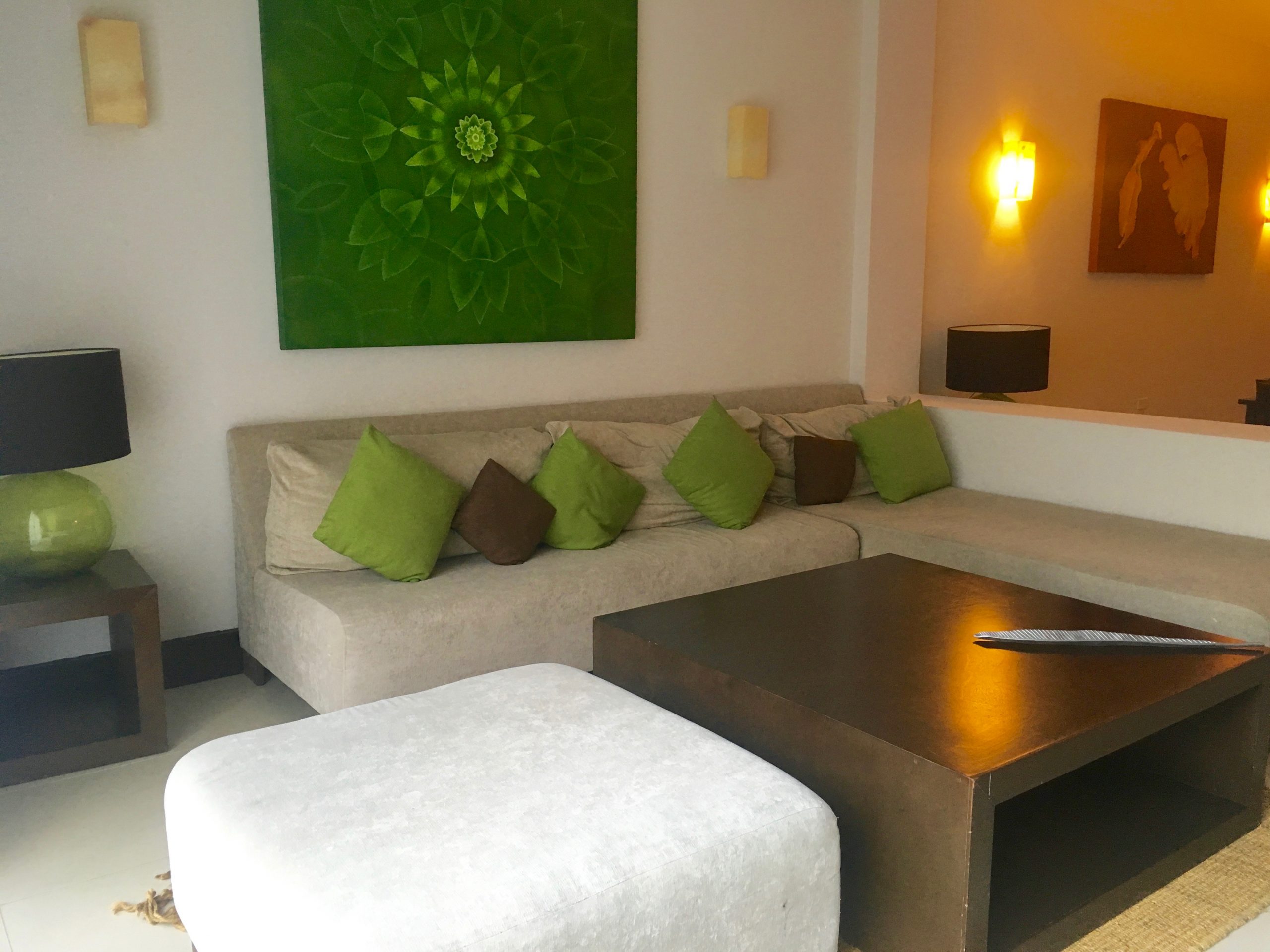 [/half_column]
[half_column]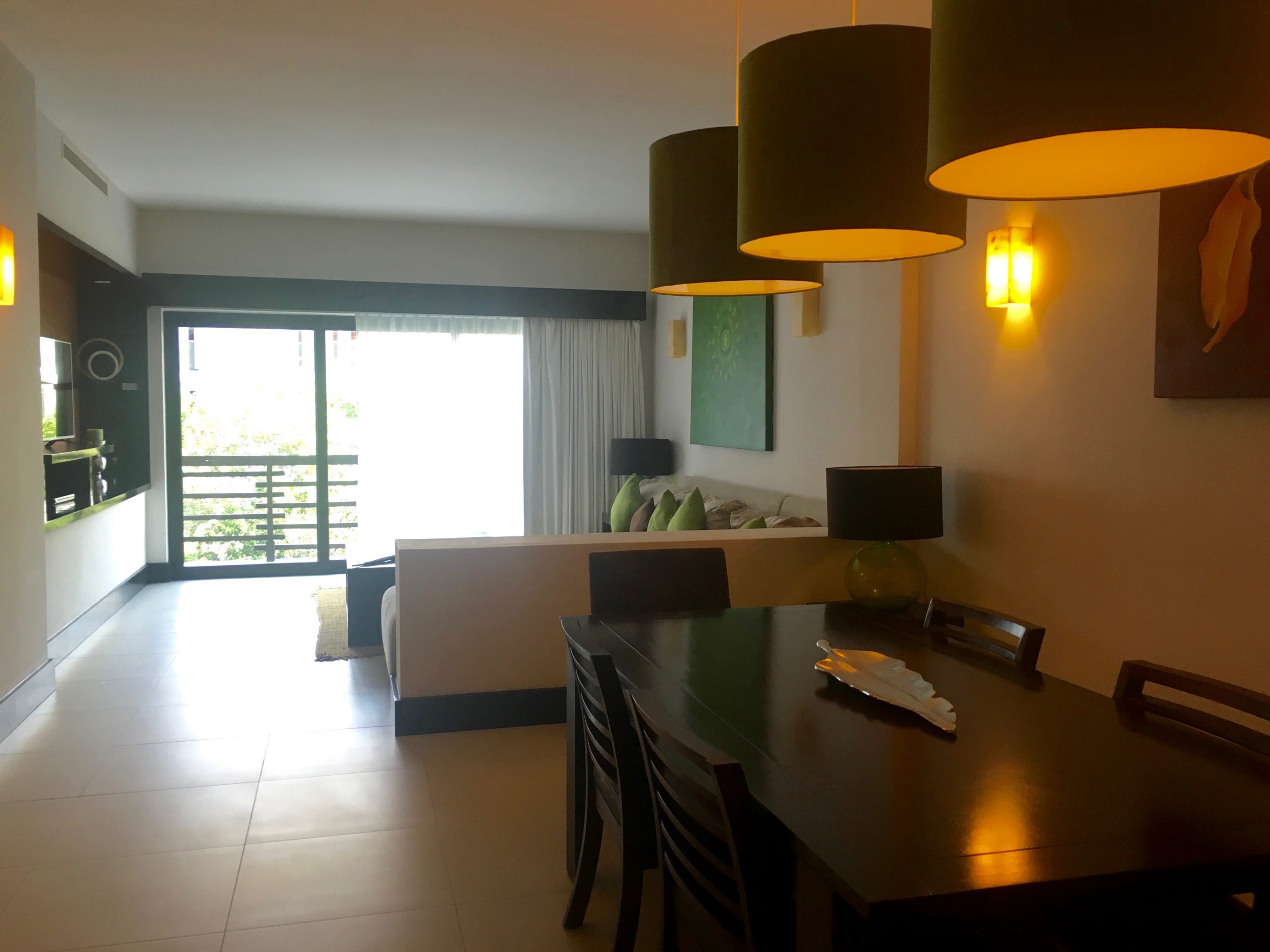 [/half_column]
The only down fall is since it is mainly a residence, there are no hotel "amenities" meaning that there is no room service menu, spa , or restaurant in the property. We called for a wake up call and never received it, luckily we also set our alarm in our phone. Even with the lack of these things, I would still stay in the hotel again because you just cant beat the location and the quality for the price. I would recommend this hotel for those who are not looking to be pampered and relax, but to those who plan to be active during their vacation. We enjoyed our stay in the hotel, and it was exactly what we needed during our visit.