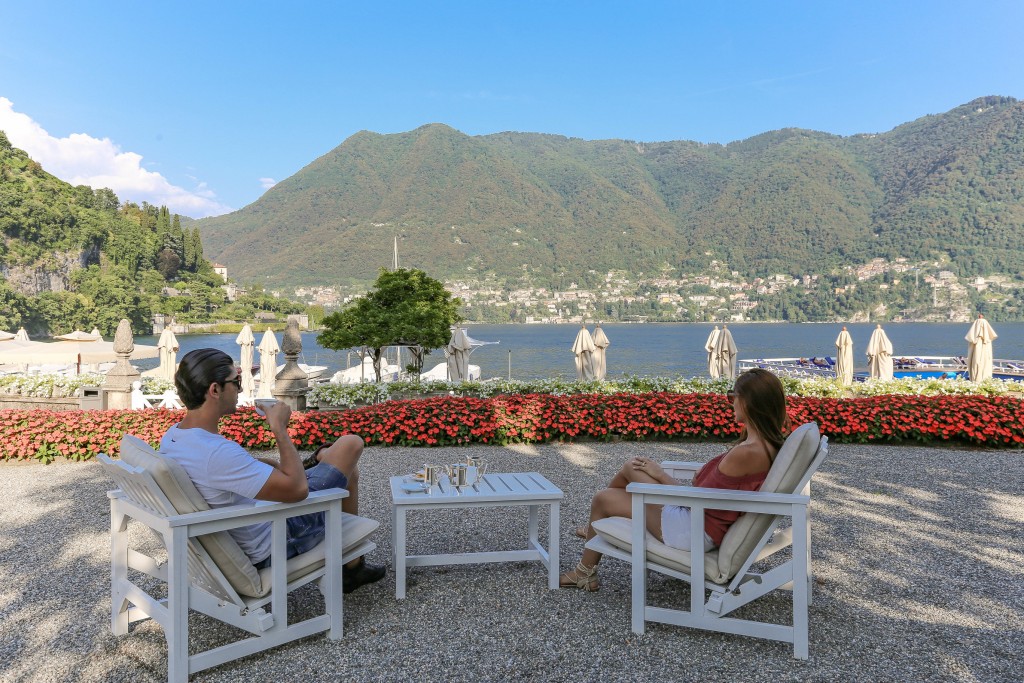 During our recent trip to Milan, we decided to take a spontaneous day trip to Lake Como due to its proximity to the city. After spending the first half of our day at Grand Hotel Tremezzo , we spent the rest of the day relaxing at  another spectacular property, Villa d'Este. This property is one of the most easily accessible properties on the Lake, since it's only a one and a half hour drive from Milan. But that is only one of the highlights of this place. Wait until you walk in and are blown away by the garden…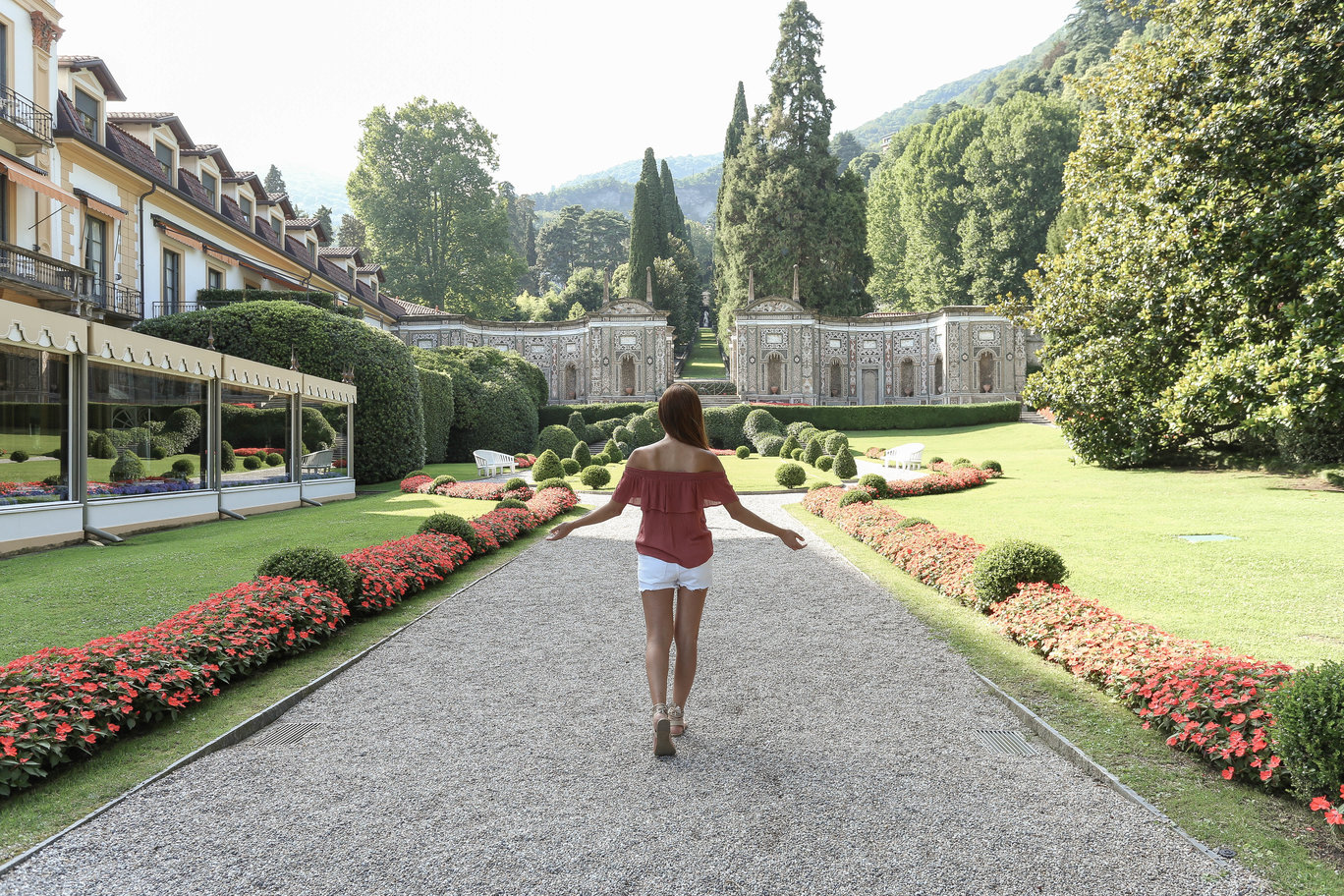 The garden is straight out of a fairytale. As soon as I saw it I could picture myself getting married or renewing my vows there! For all you ladies looking for  an outdoor fairytale wedding, I honestly couldn't think of a better place. Not only the garden, but the hotel itself is very romantic perfect for couples but comfortable enough for families as well to visit.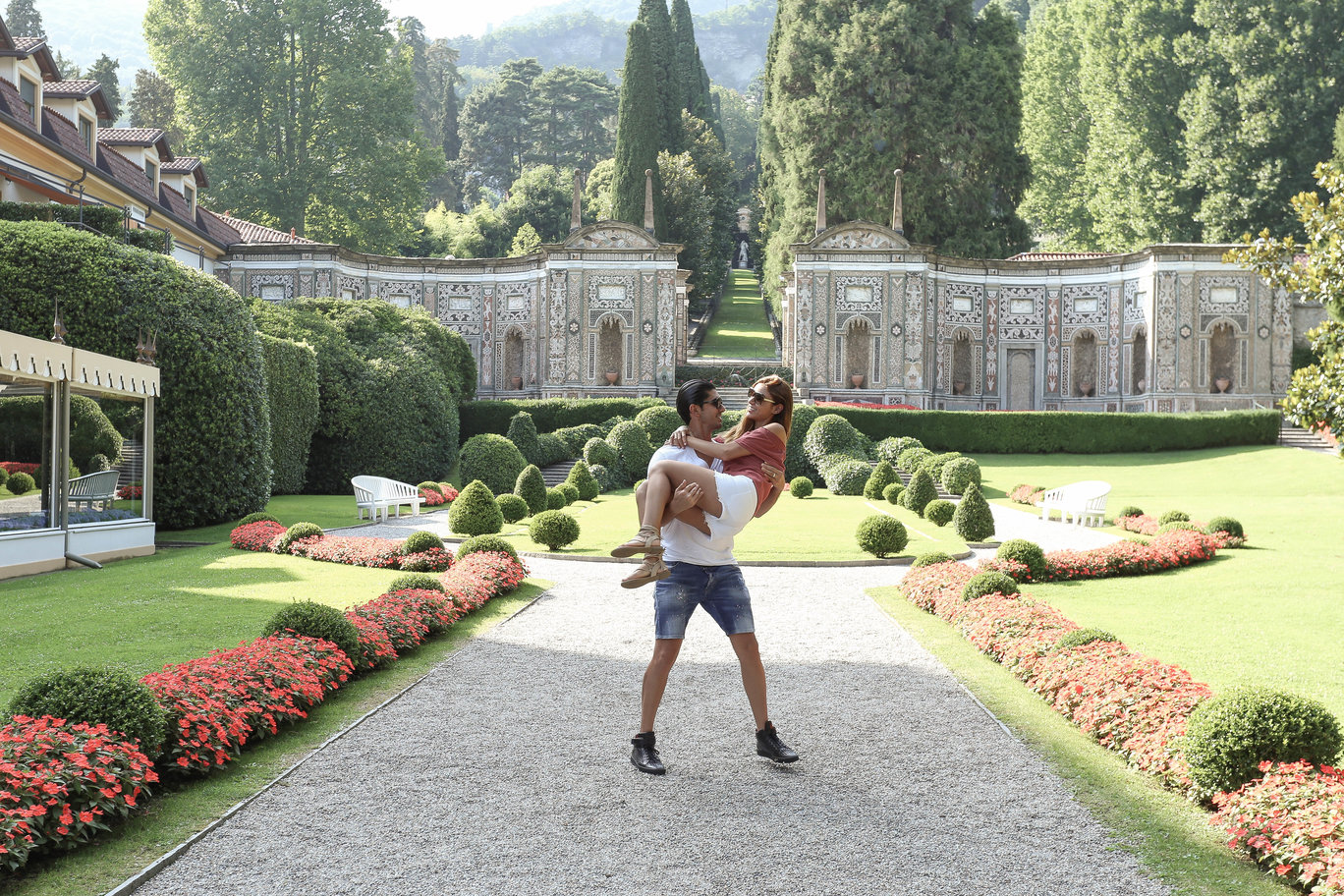 Tell me if this place is not magical?
Not a bad place to enjoy some tea and relax either..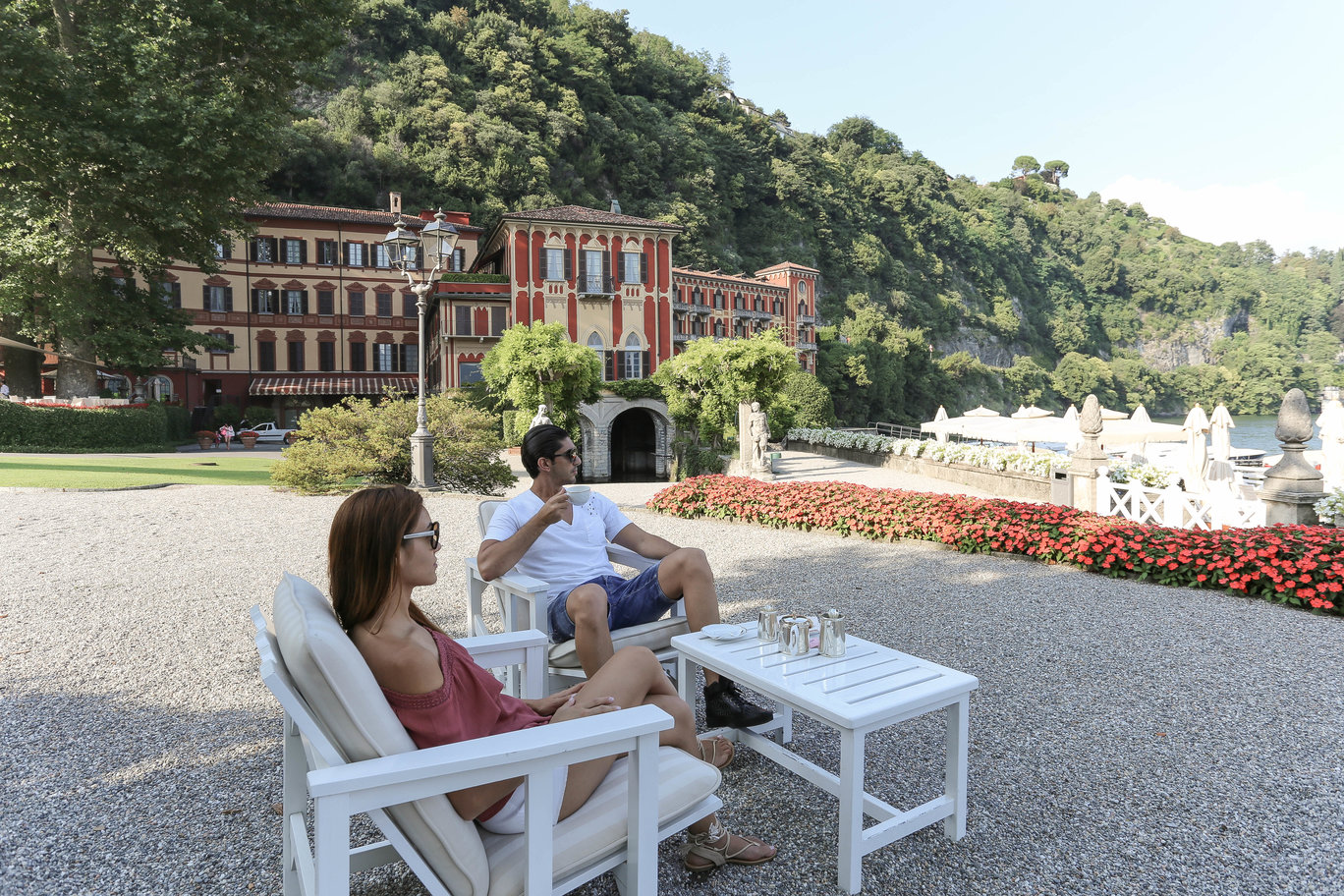 Like the previous property we visited, this hotel also had a floating pool, but since this was the only pool in the hotel, it was fairly busy.  Not great for those looking to be secluded but its not busy enough were you cant relax. The hotel is big enough to accommodate guests comfortably in its outdoor areas, but everyone seems to love the pool the most. Which is great for those, like me, who want to spend most of their time admiring the garden.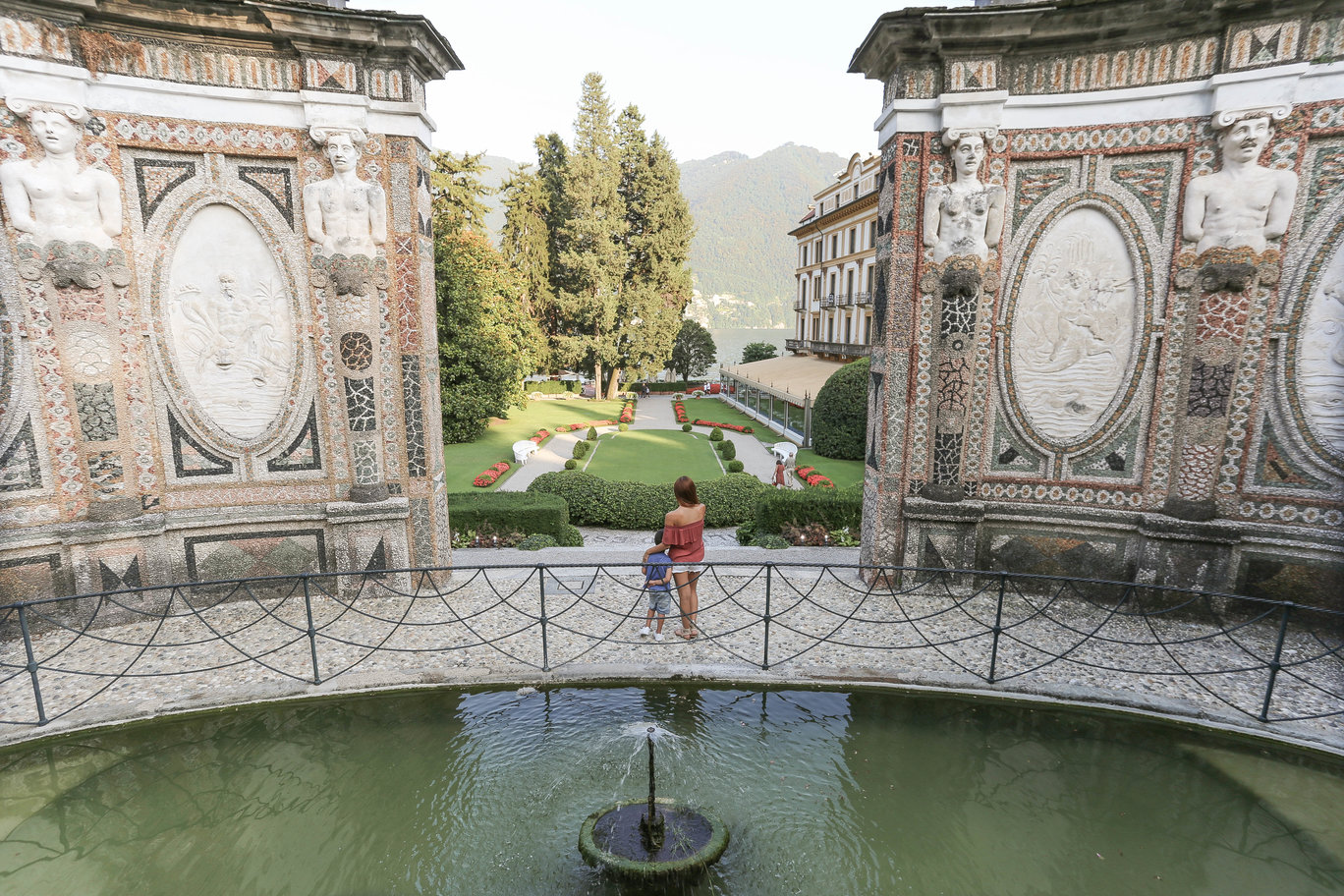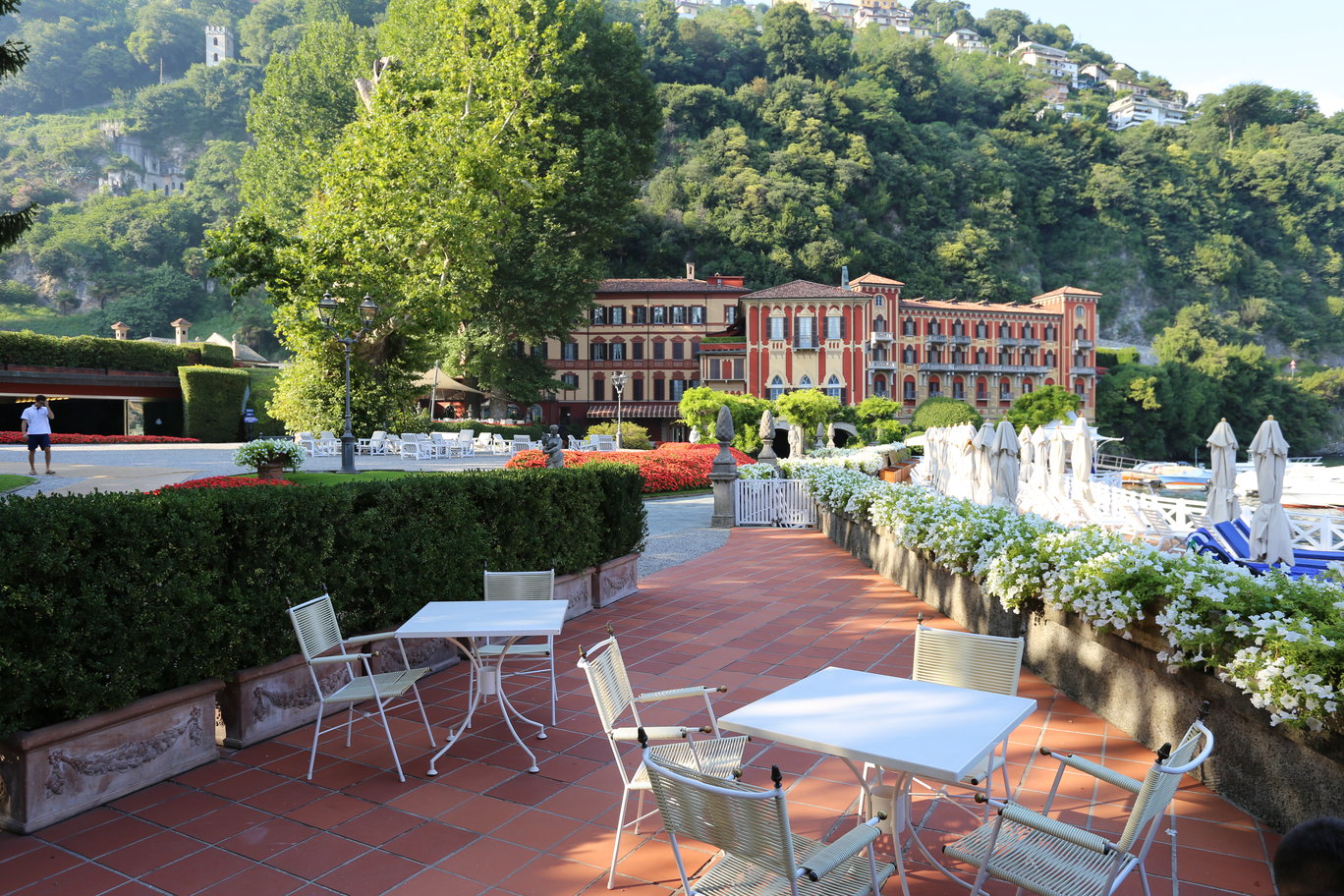 After a magnificent day exploring Lake Como, unfortunately for us, our adventures had to come to an end. Even though we were not able to spend the night in this property or the first one we visited, Grand Hotel Tremezzo,  I would highly recommend both properties. Even if you don't have the time to spend the night like us, choose a property and enjoy a day trip to Como. You will not regret it. But I warn you, next time you are going to want and stay for the weekend.