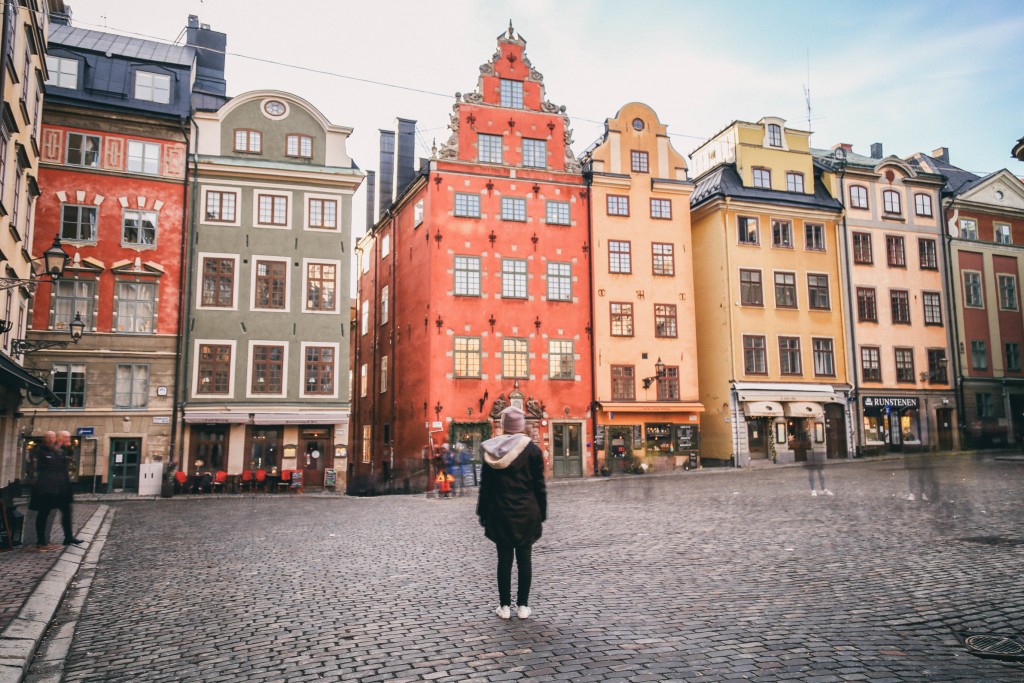 We ventured off to visit Stockholm, Sweden without any plans and without knowing much about the city. We had already made the journey from Miami all the way to Lapland for our Finland adventure , so we figured why not visit a city that is close by like Copenhagen or Stockholm. If it was up to me, I would visit both and even include my beloved Tallinn that I have been wanting to visit, but due to time restrictions (a.k.a hubby ultimatum), we had to chose one. The flight from Helsinki to Stockholm was so incredibly cheap that we decided to visit  Stockholm. We booked a hotel in the downtown of the city so we could have easy access to restaurants, shops and most importantly Gamla Stan which was the place that made us consider this city all together.
Gamla Stan dating back to the 13th Century is the oldest part of Stockholm  and is best known for its characteristic quaint and colorful alleyways, cobblestone streets and archaic architecture. The narrow alleyways and medieval character is what makes you fall in love with this place. 
[half_column]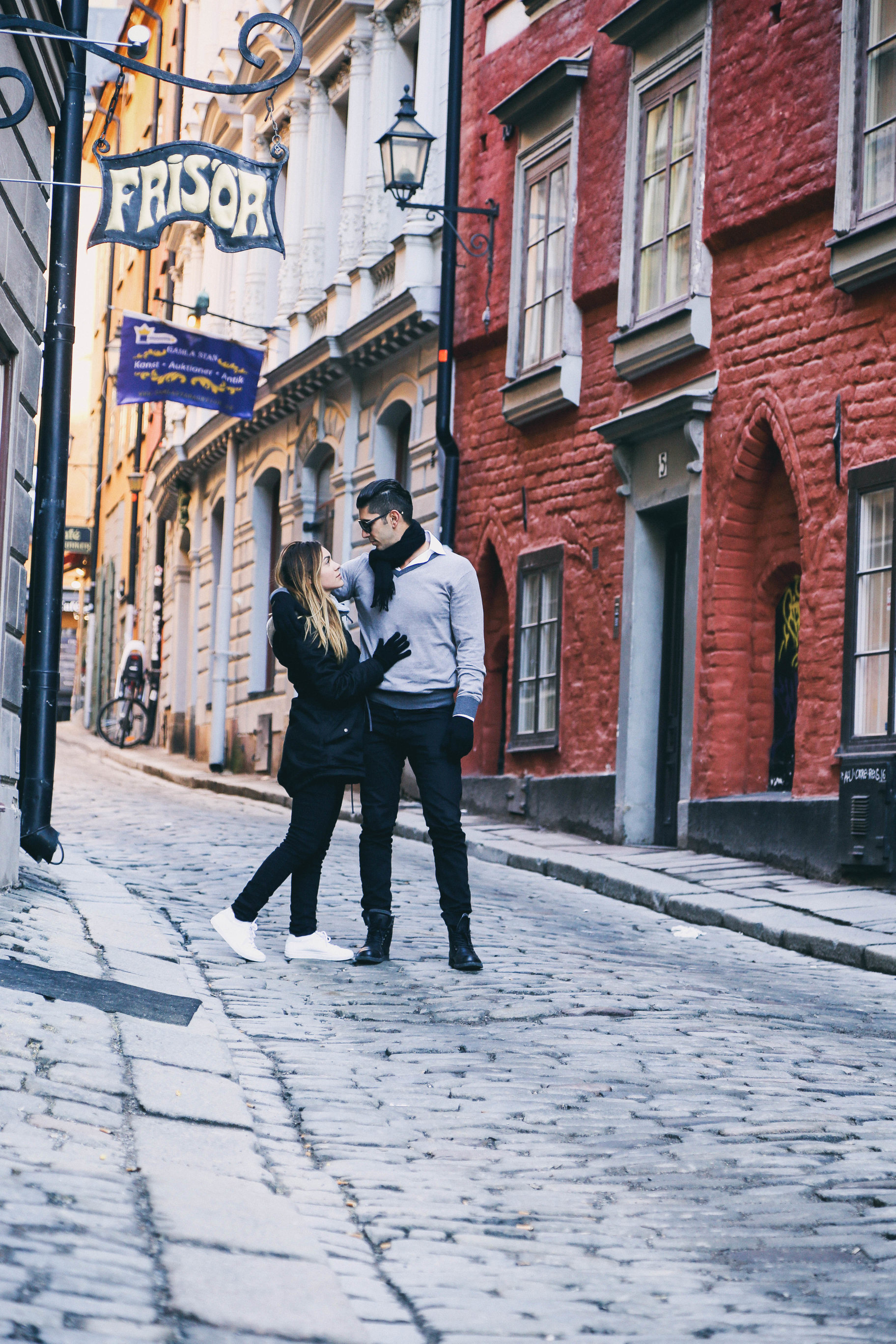 [/half_column]
[half_column]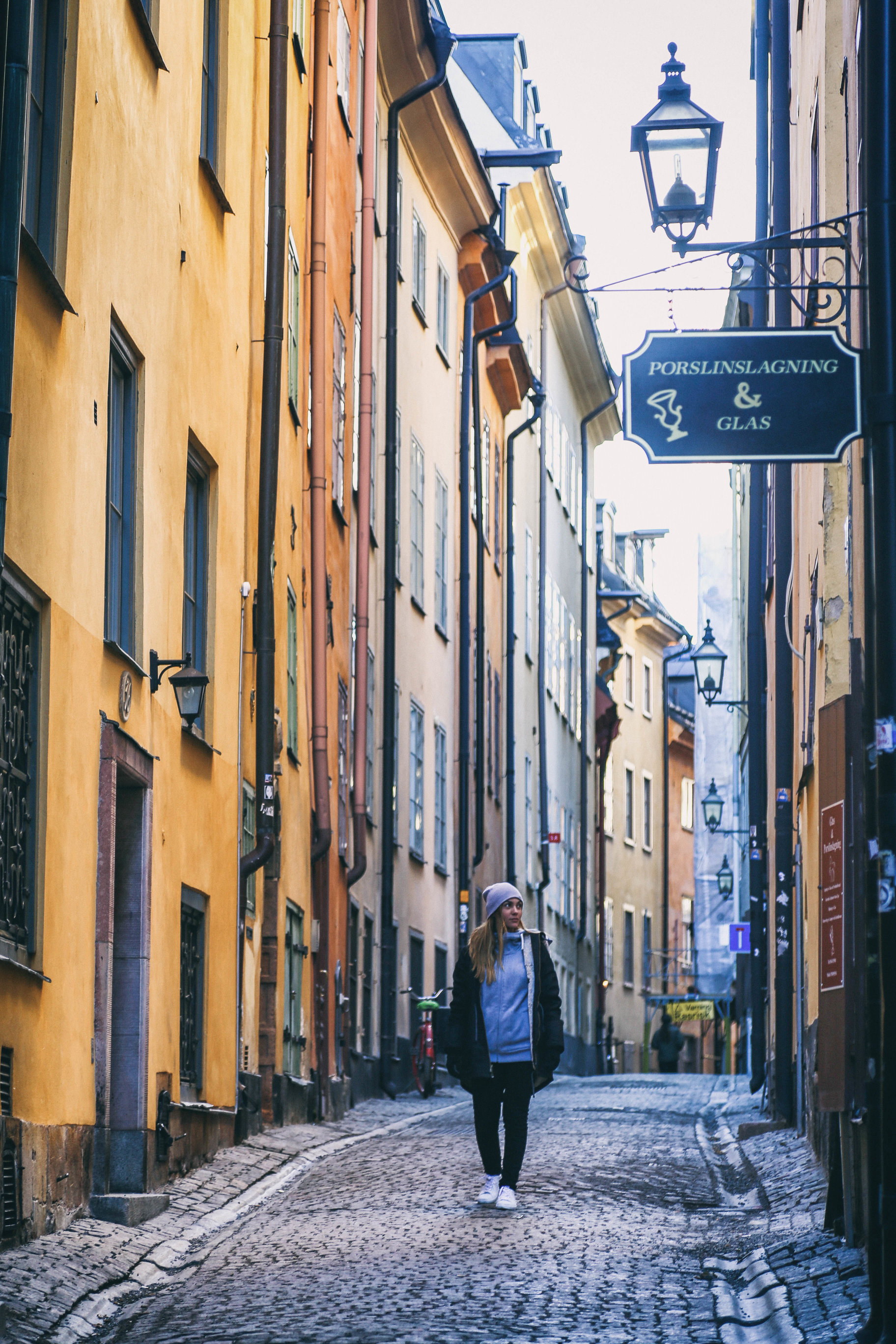 [/half_column]
With no plans and completely overwhelmed with how much there is to see in  Gamla Stan, we embarked on a mission: getting lost in the streets for the next 2 days. And that is exactly what we did, morning, afternoon and evening just walking around from street to street from alleyway to alleyway admiring all of the architecture, history and design. The first day we decided to leave the camera at the hotel so we could actually get to enjoy the city but naturally, we regretted it as we are always looking for photo opportunities. Once again the next day we spent all day just wondering around with no map, no plans but with our camera from early morning until the evening.
[half_column]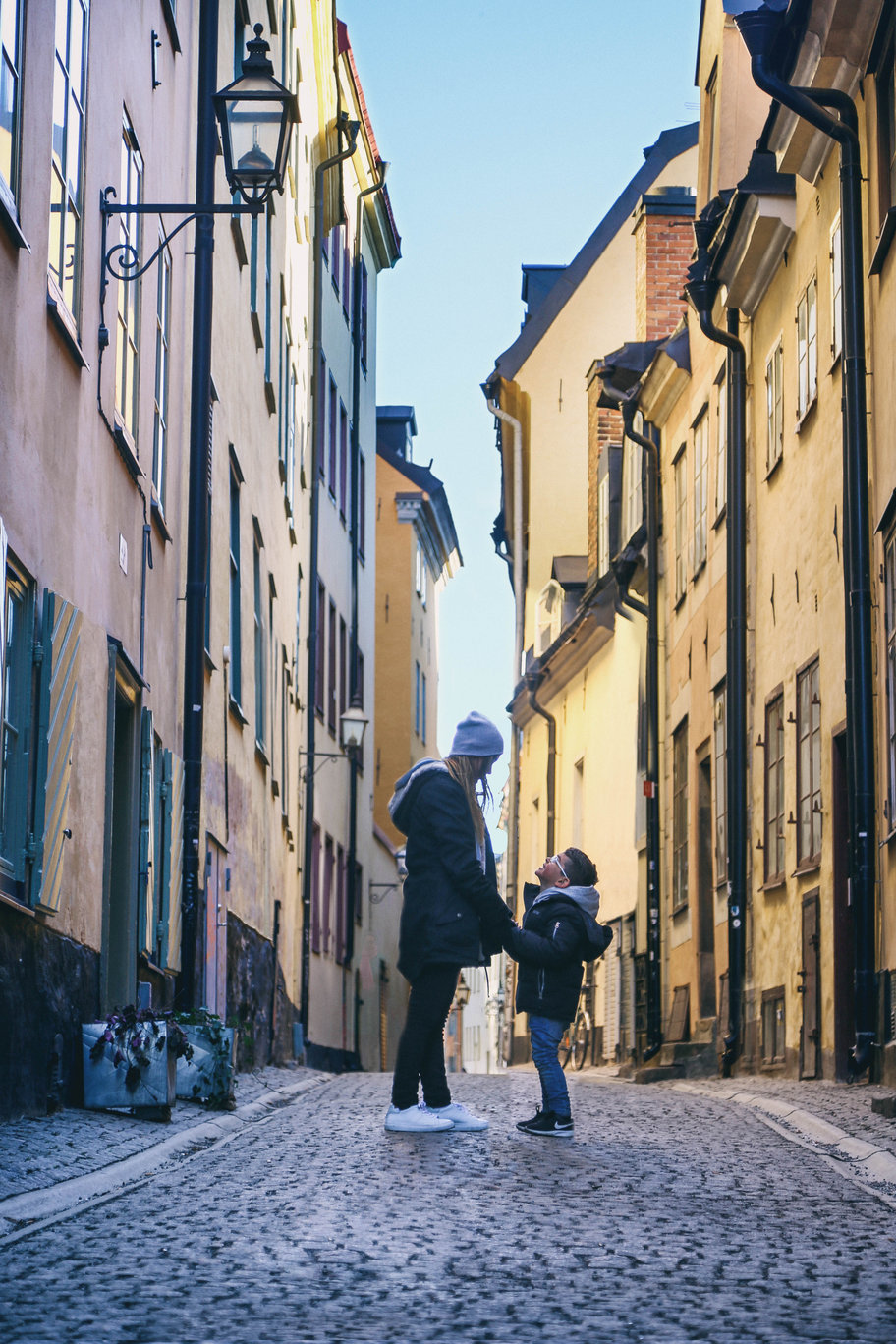 [/half_column]
[half_column]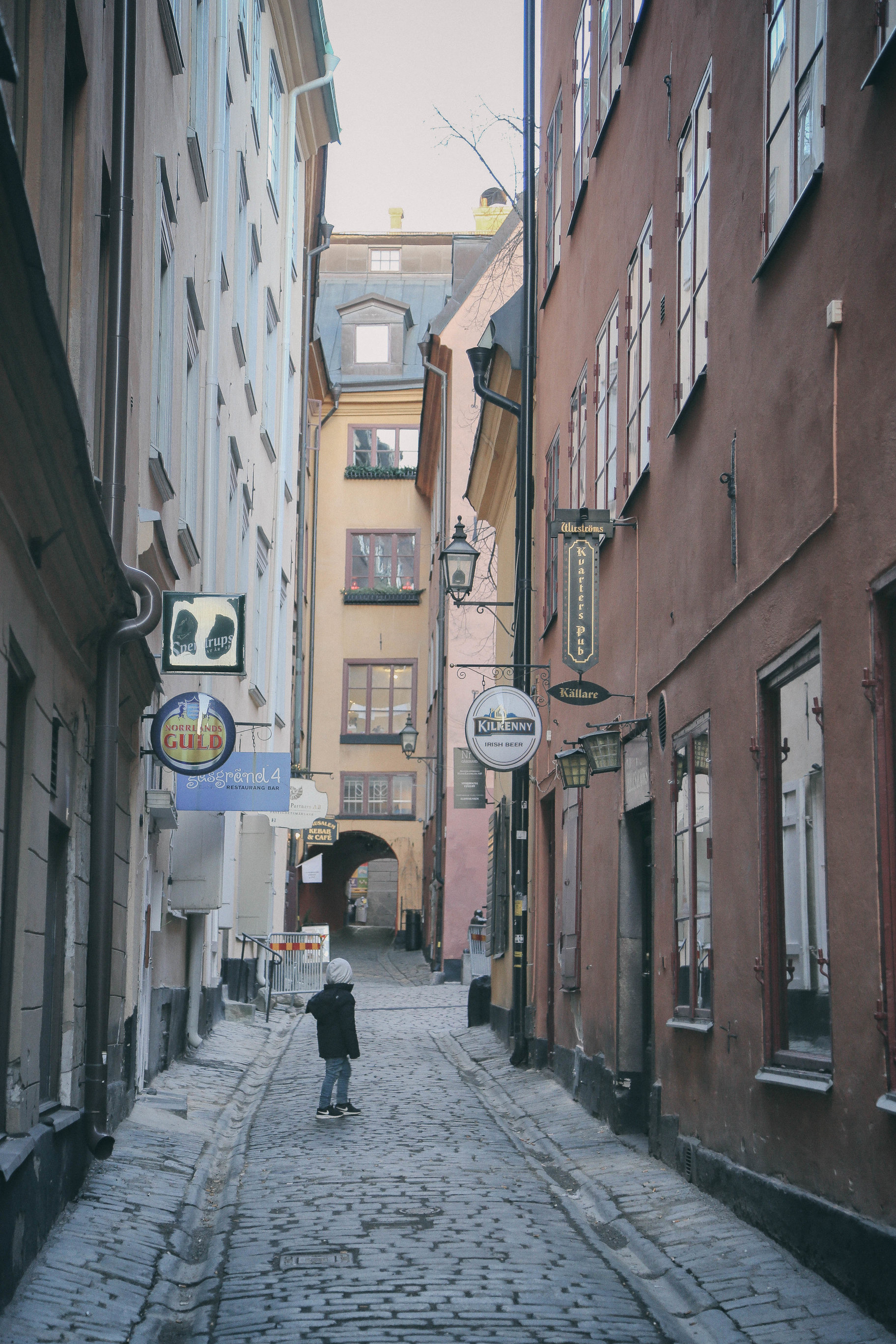 [/half_column]
[half_column]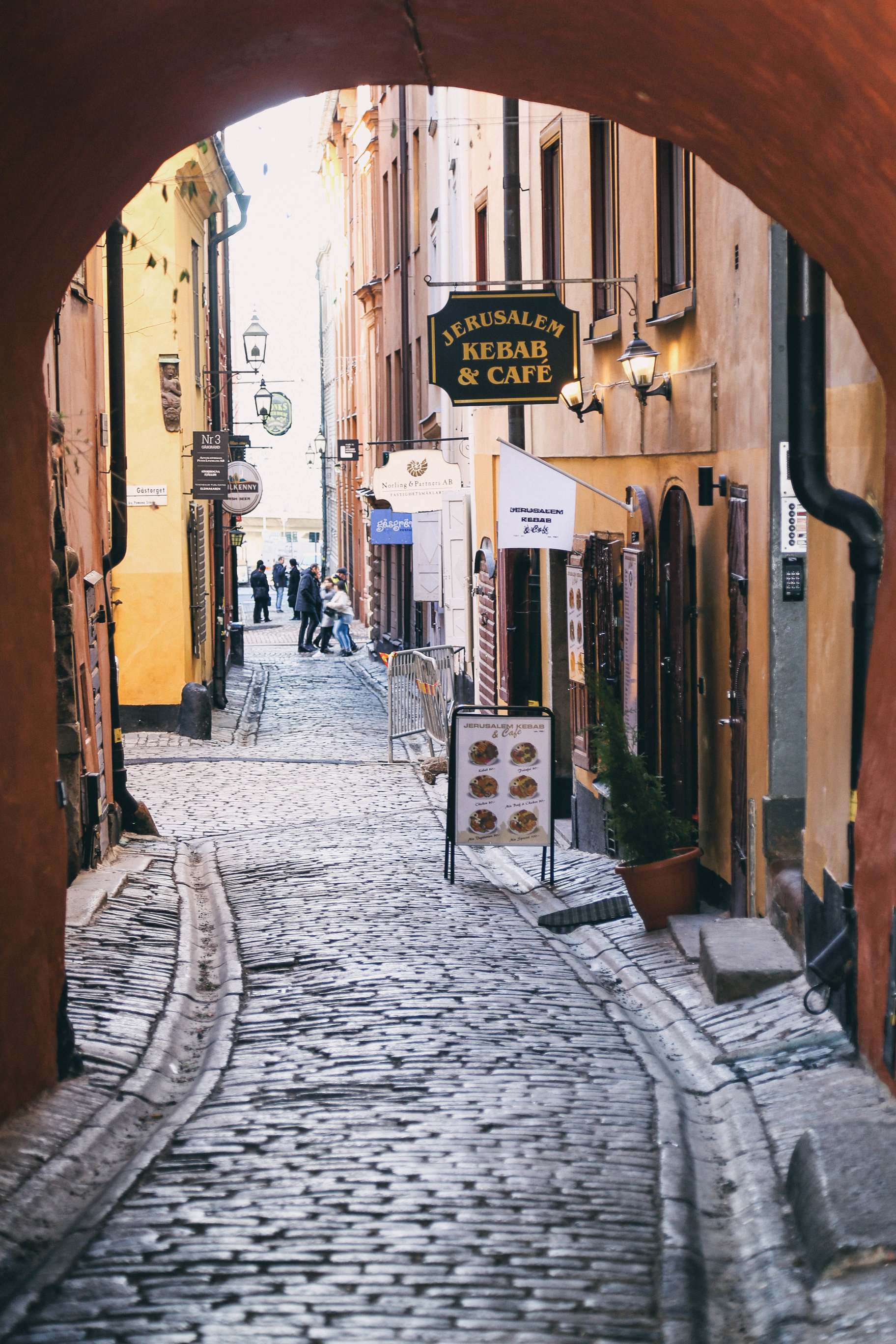 [/half_column]
[half_column]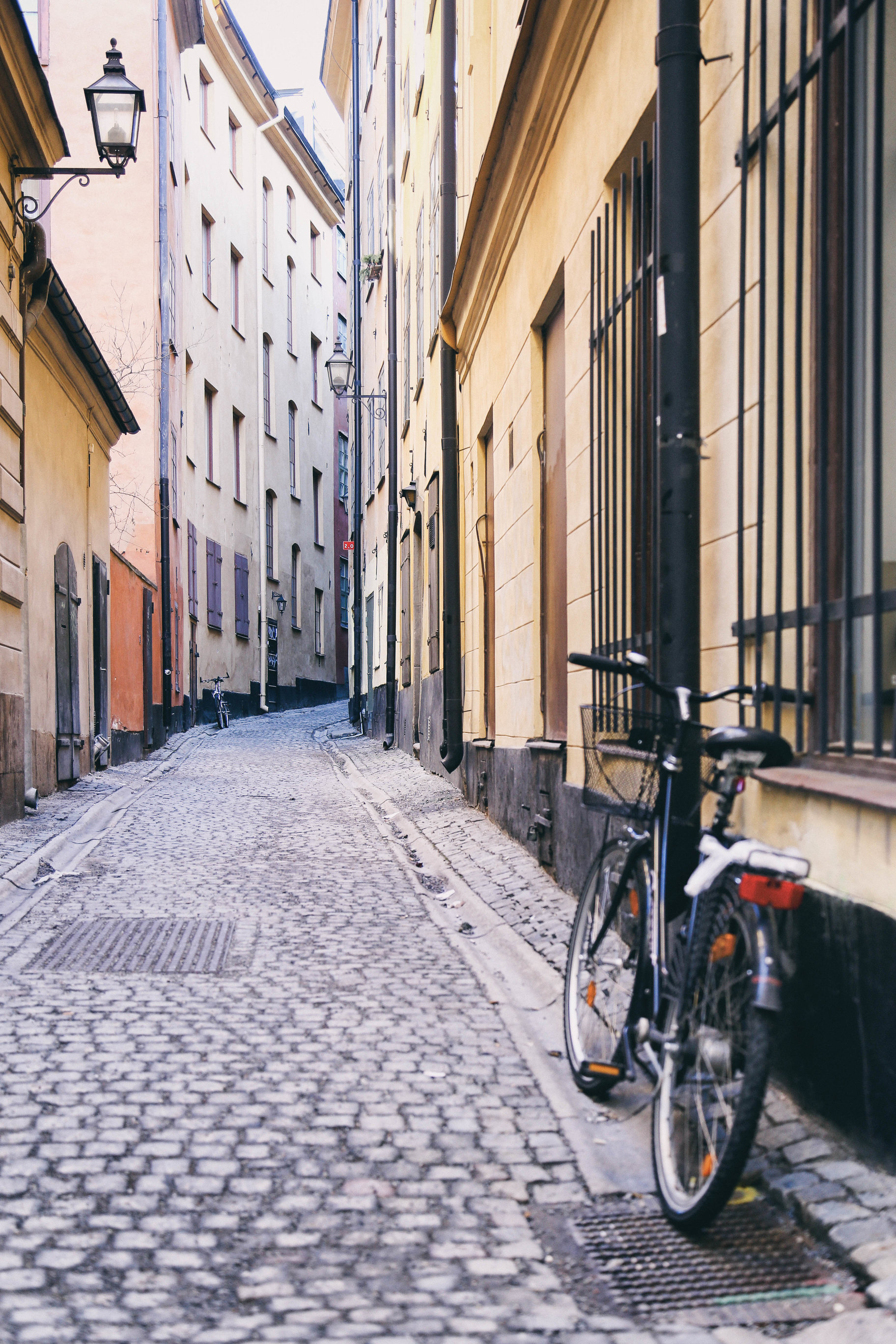 [/half_column]
Though most of the alleyways were empty, we witnessed how the main streets got busier and busier. Stora Nygatan is a street full of shops, restaurants, bars and character in Gamla Stan. Always lively and full of people, the only way to properly shoot this street is by using long exposure. Or perhaps if you are brave go at sunrise.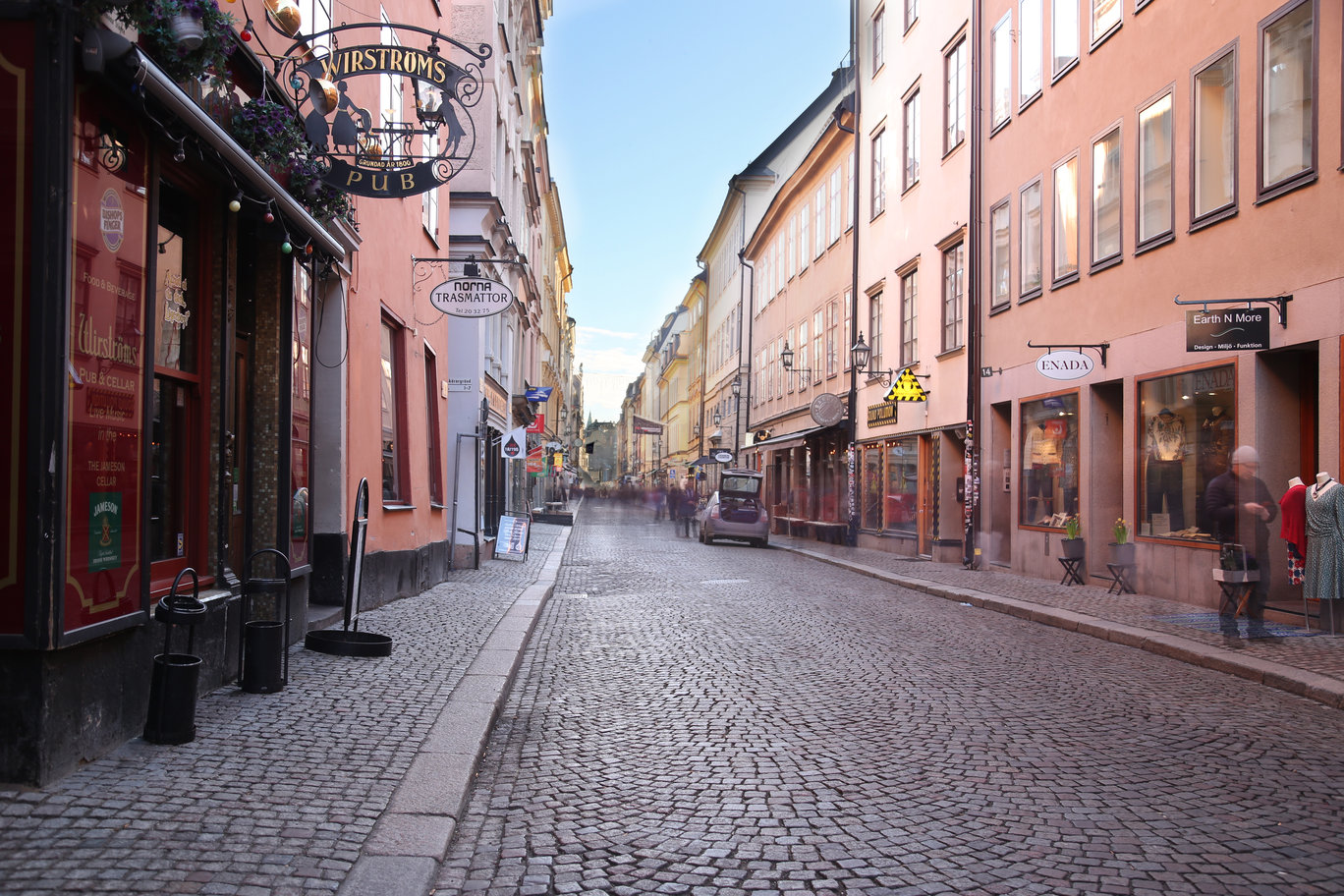 A visit to Gamla Stan would not be complete without a stop at The Big Square or Stortorget which is the oldest square in Stockholm. This historical centre is considered to be the starting point of the city. Tens of thousands of tourists visit this place annually so make sure to visit early morning and if possible avoid the summer months.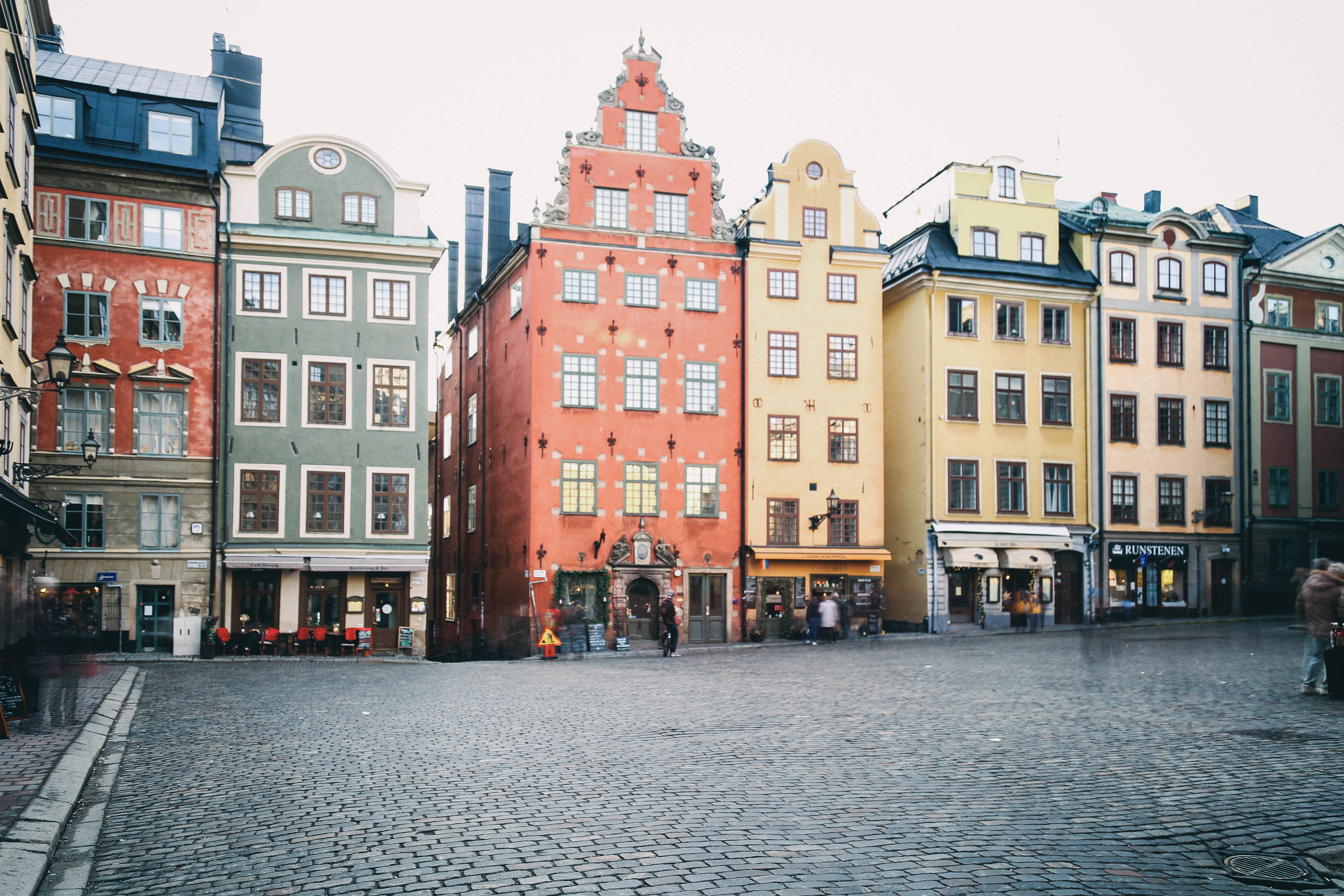 Stockholm is home to plenty of museums including the Nobel Museum which focuses on the Nobel Prize. Unless you are an avid museum and/or viking fan, I recommend you skip them and plan on just getting lost. Sometimes when we travel we stress too much about doing and seeing everything. We want to take down every land mark and visit every main attraction of a city, but sometimes the best way of exploring and getting to know a city is by venturing off with no plans and no expectations. The only exception would be if you are truly passionate about visiting a specific place than do that first and by all means , trust yourself and get lost!