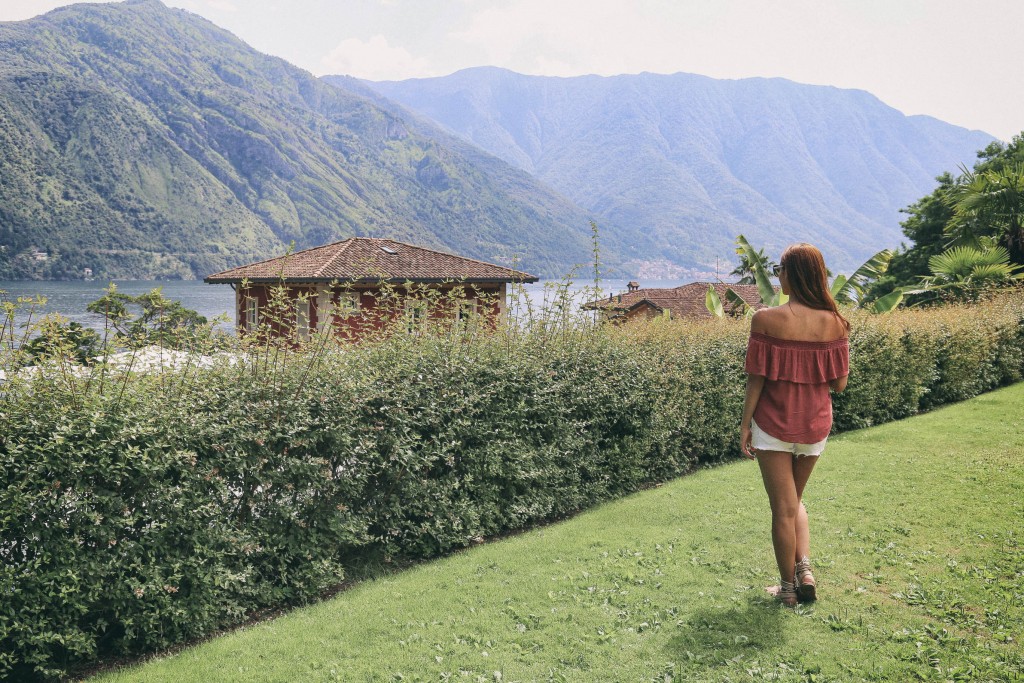 During our recent visit to Milan, we decided to take a spontaneous day trip to Lake Como. I am sure you guys know by now that I cant say no to places like this. Cities are great and all but nothing can beat a good beach, a beautiful lake, or the mountains. So when the opportunity came to visit Como, we did not think about it twice, especially when it was just a 2 hour drive away.
This spectacular lake, nested between many beautiful mountains, is the third largest lake in Italy and at 400meters (1300 feet) it is also one the deepest lakes in Europe. Due to its proximity to Milan, it is also a very popular tourist destination, and where many celebrities including George Clooney and Madonna have bought vacation homes.
If you are looking for a place to getaway for the weekend, whether as a romantic weekend getaway or shot family vacation, Lake Como is definitely the right place, especially if you live in Europe.
With not much time to spare, we decided to visit one of the best properties on the lake, Grand Hotel Tremezzo. As soon as you walk in to this 5 star property you are overwhelmed by italian charm and outstanding views of the lake.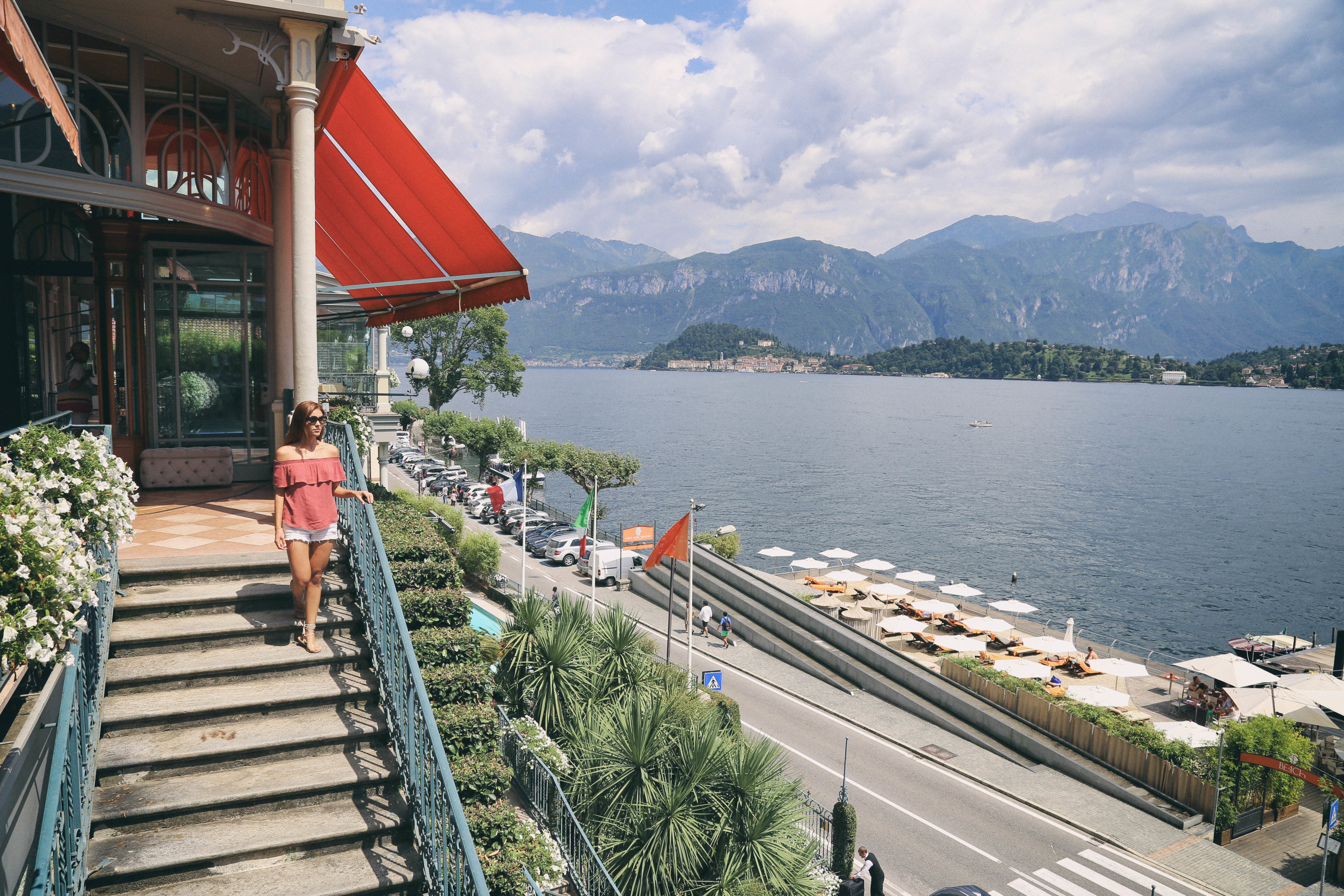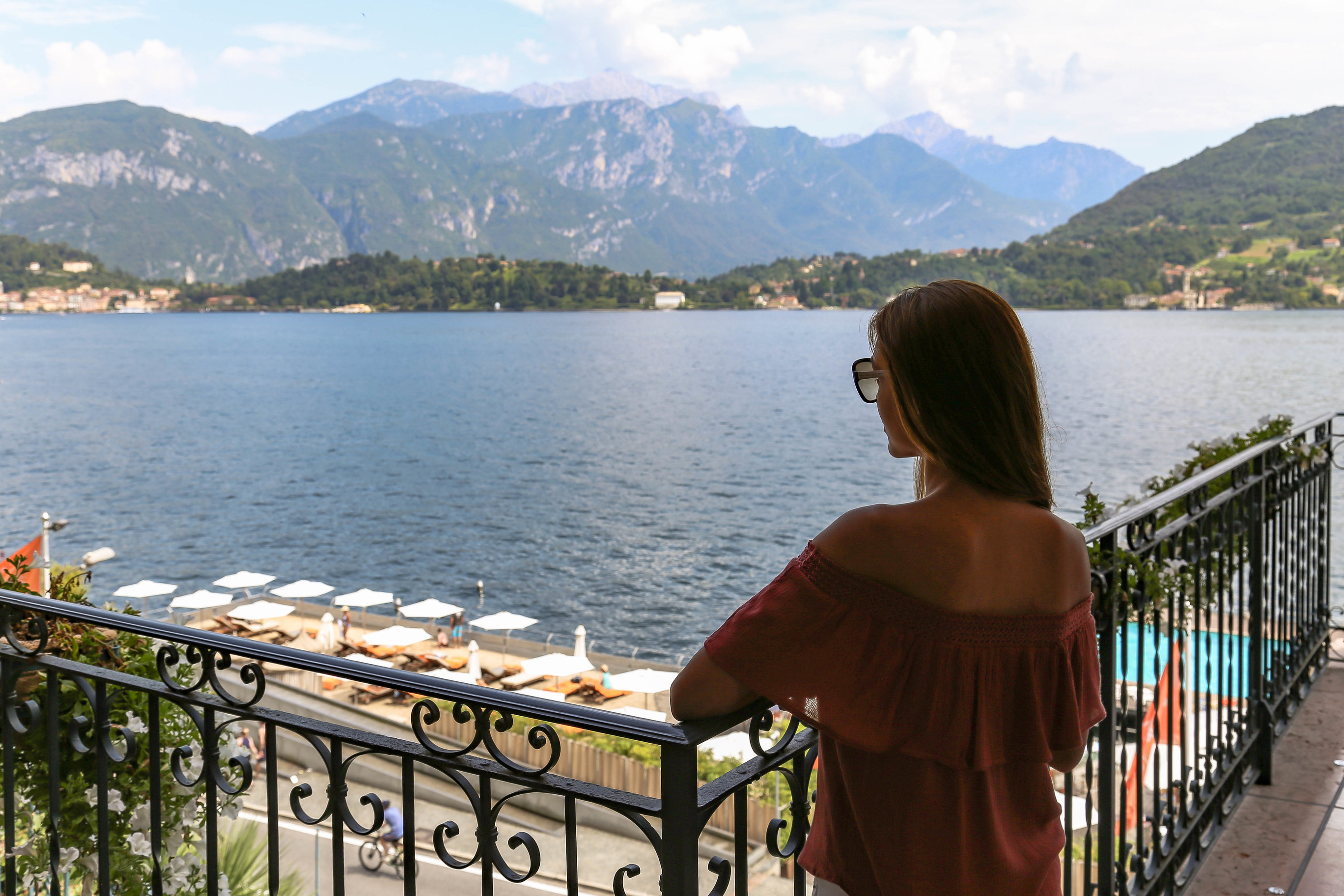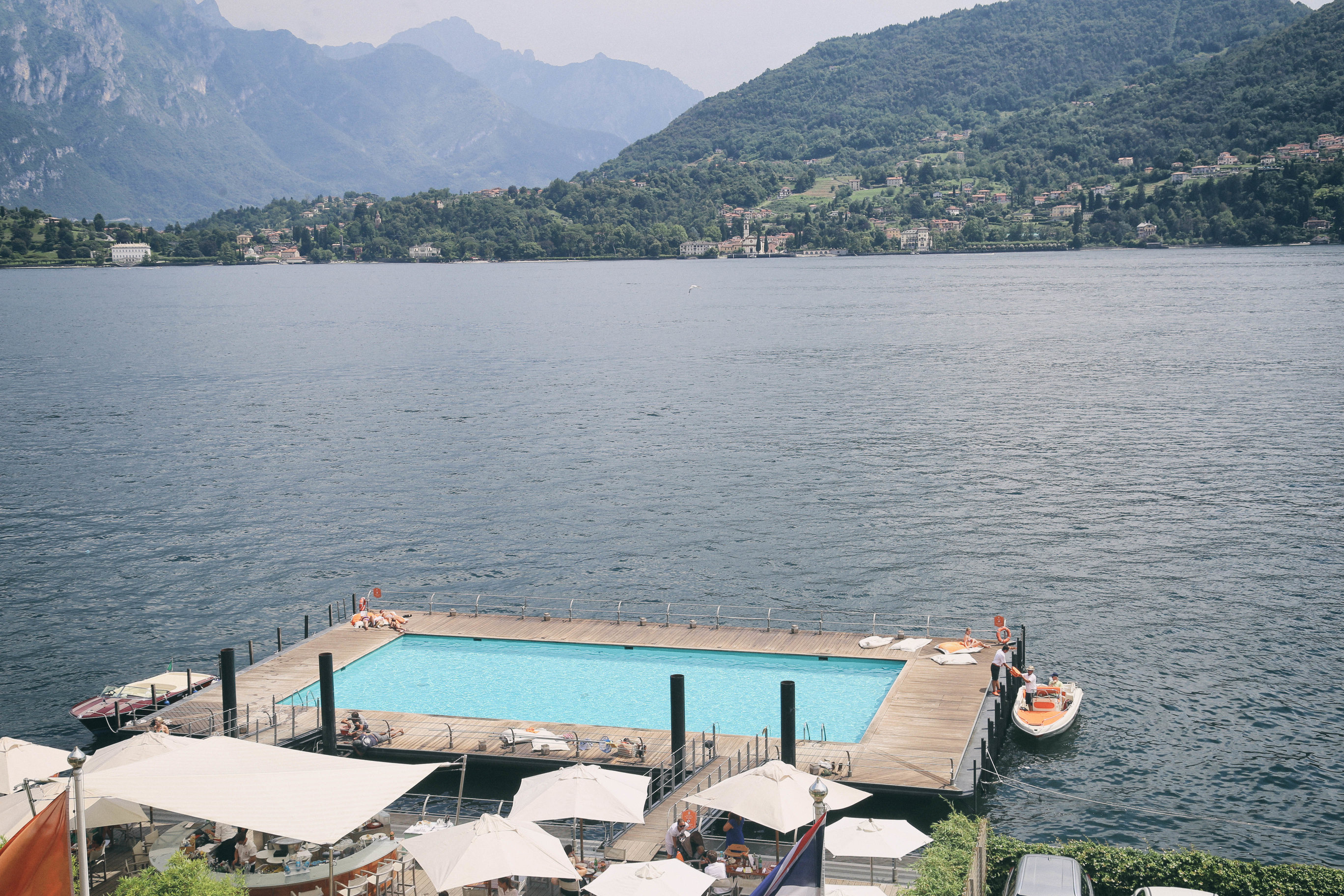 We enjoyed a great meal in the main restaurant directly across the lake, admiring the view and their floating pool right on the lake. As tempting as the floating pool sounded, we were charmed away by their garden pool.  Just take a look…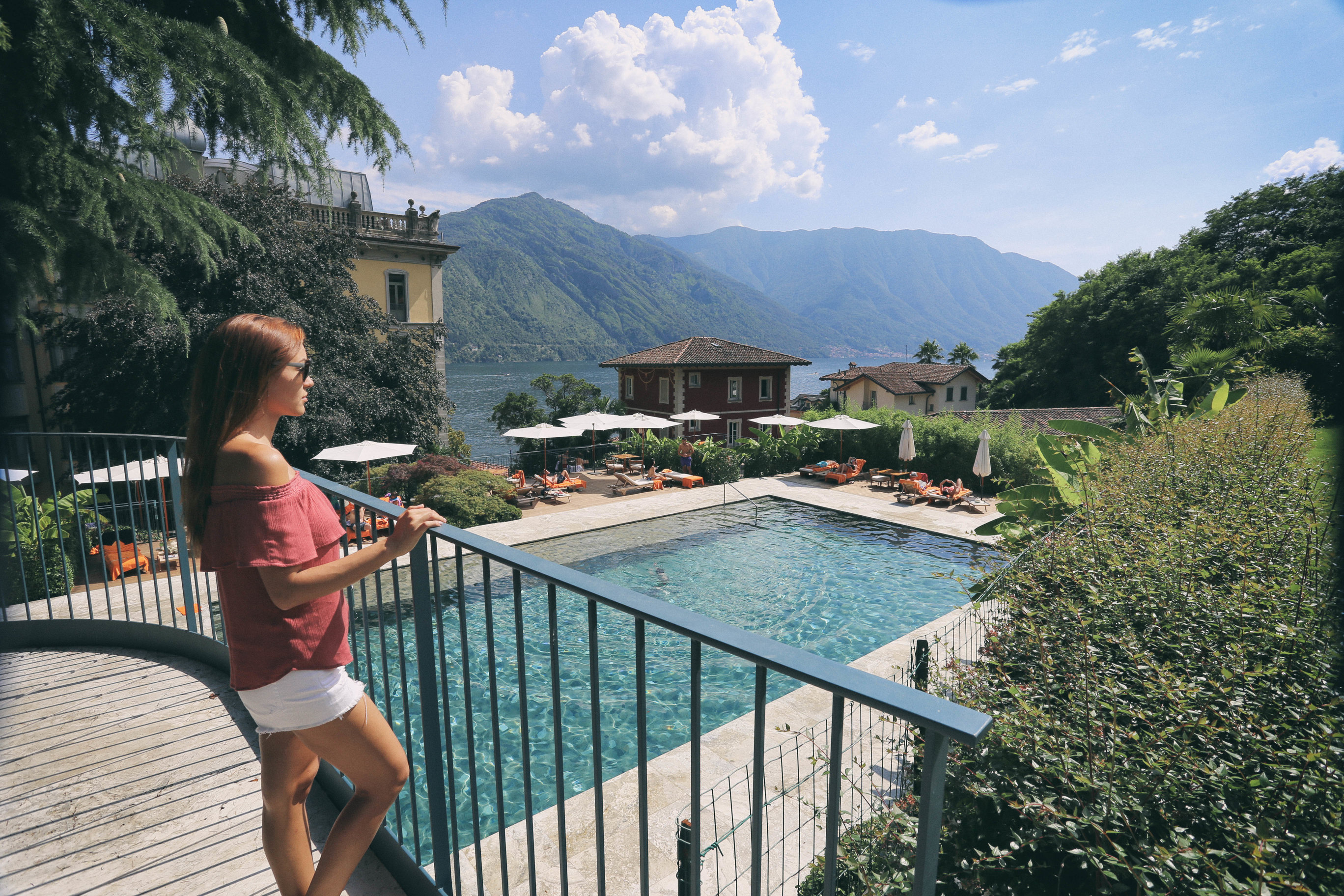 Surrounded by magnificent mountains, a beautiful lake and an enchanting Italian garden, I can safely say this is easily one of my favorite pools.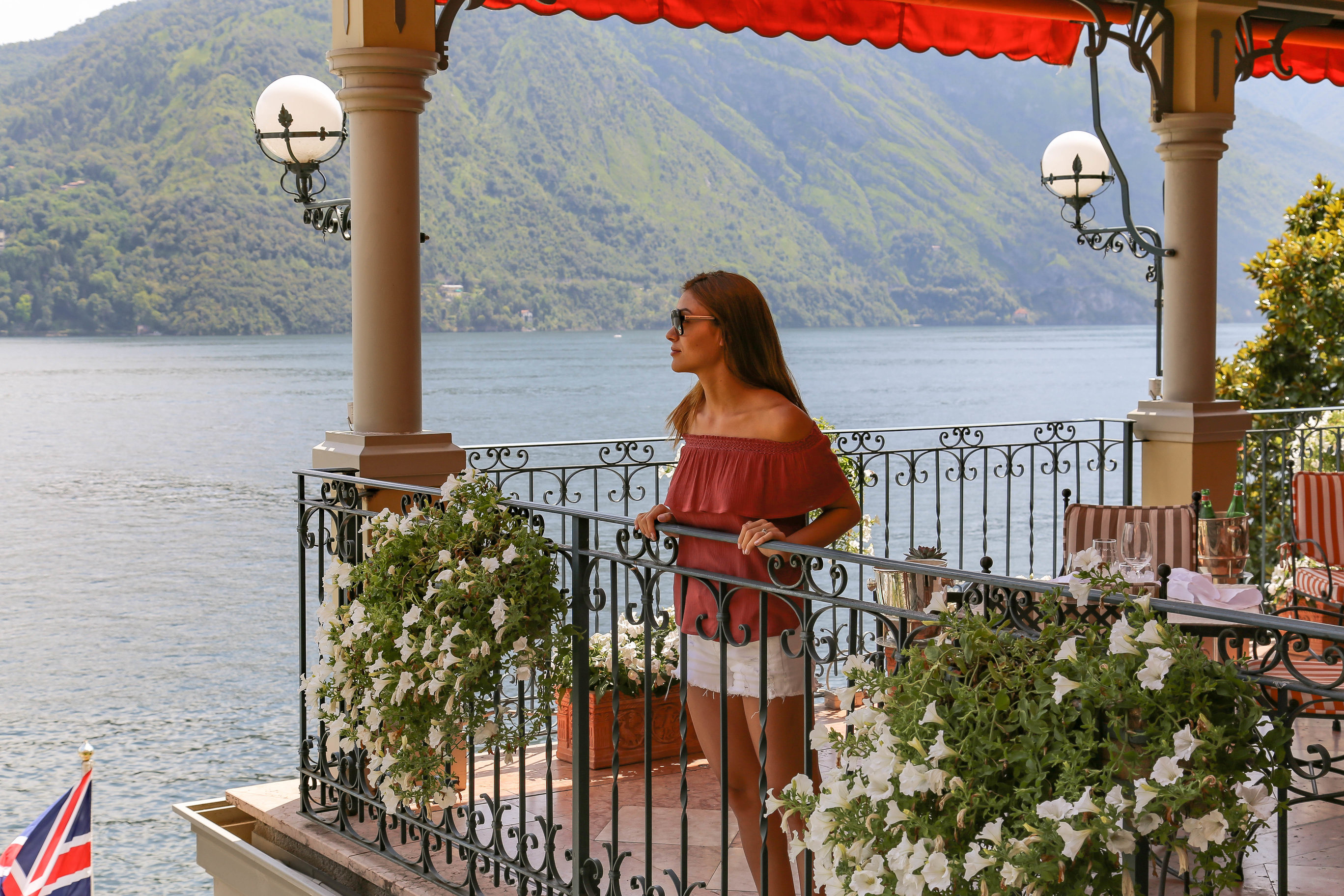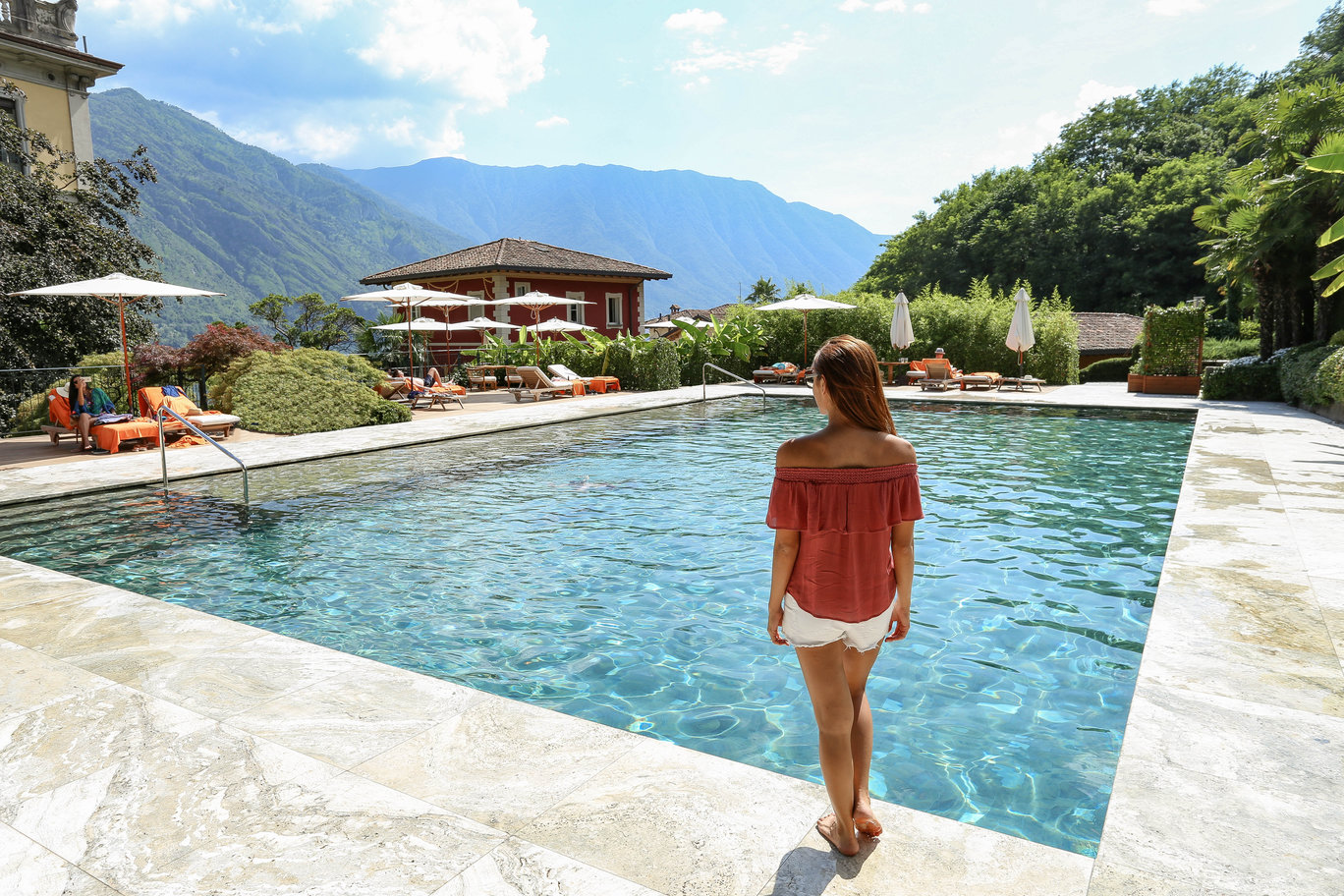 Every moment we experienced in this hotel was amazing, from the food, to the service, to the amenities. We did not get a chance to actually stay in the hotel, but even so, I would still highly recommend this property because of the extraordinary experience that we had. We hesitated to leave but another great property awaited us.  Hopefully next time we get to spend more time in this amazing property and look forward t0 come back.