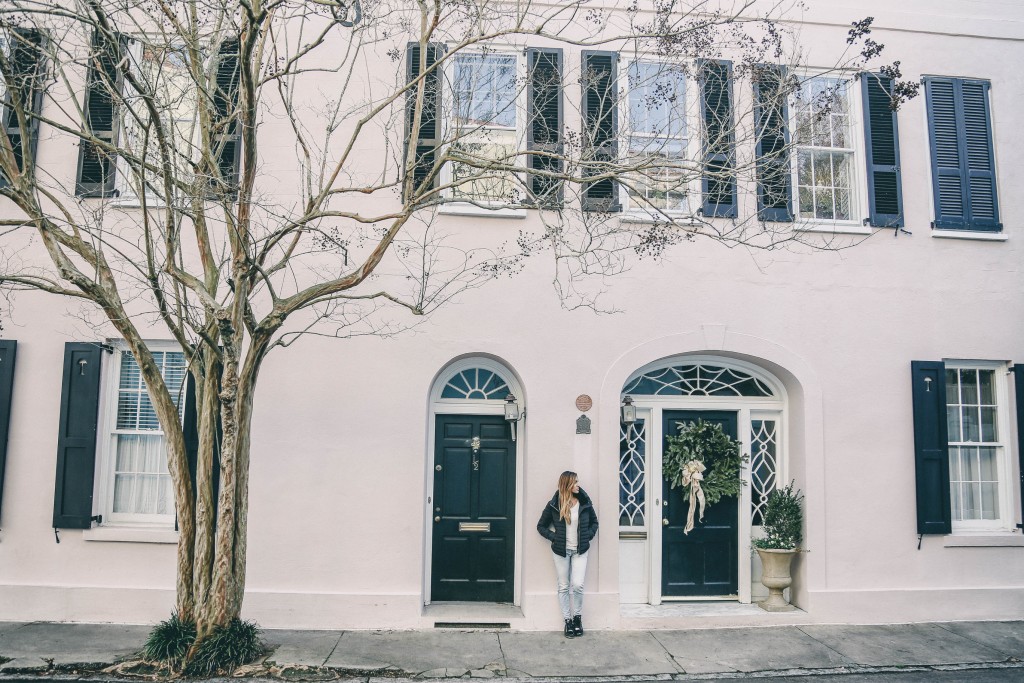 If you live abroad and have never heard of Charleston, the second largest city of South Carolina, you are not alone. Most international tourists skip this small city all together and instead opt for visiting cities such as New York, Los Angeles or Miami. Though I still believe those cities are a most visit when you come to the States, I highly recommend you include Charleston, South Carolina in your itinerary. And if you live in the US, this might be the perfect family getaway not only to experience the southern charm of this city and European style architecture but also to learn more about the history of our nation. Plus lately there have been a ton of great flight deals to Charleston, so keep an eye for those.
If you have never even thought about visiting this city, I was just like you. In fact, though I have lived in the States for over 10 years including in its neighboring state North Carolina, if it weren't for the fact that we traveled to visit family members, I don't think I would have ever visited. Even as an avid traveler, due to the lack of knowledge about this destination, I would had never considered it. But I have to say, this little city left quite an impression on me. So much so that I would love to go back!
Voted as America's #1 Small city for 5 years and counting, Charleston is full of southern charm and hospitality. Here I have pointed out what you must not miss when you visit this city.
1. Get Lost in the Streets
[half_column]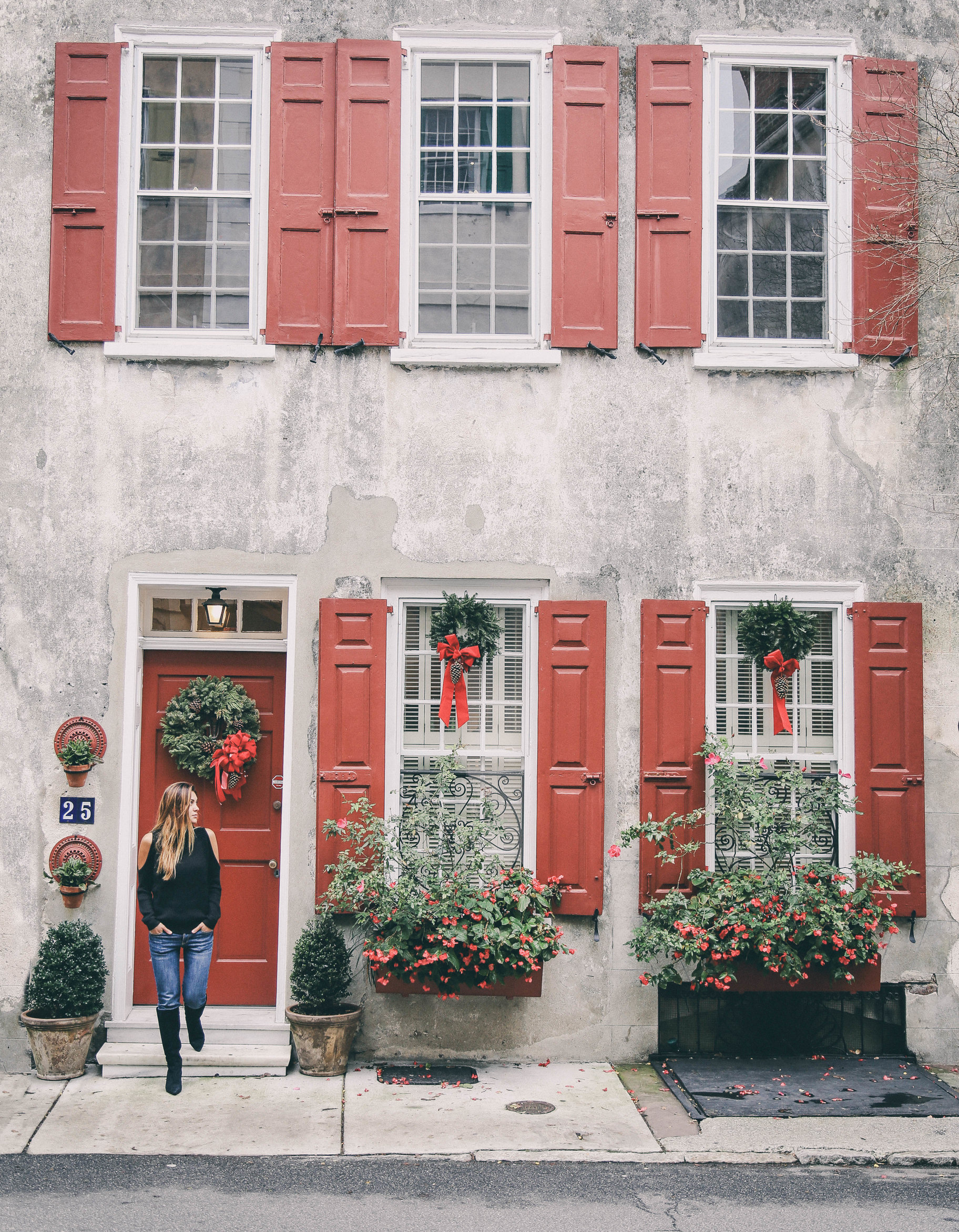 [/half_column]
[half_column]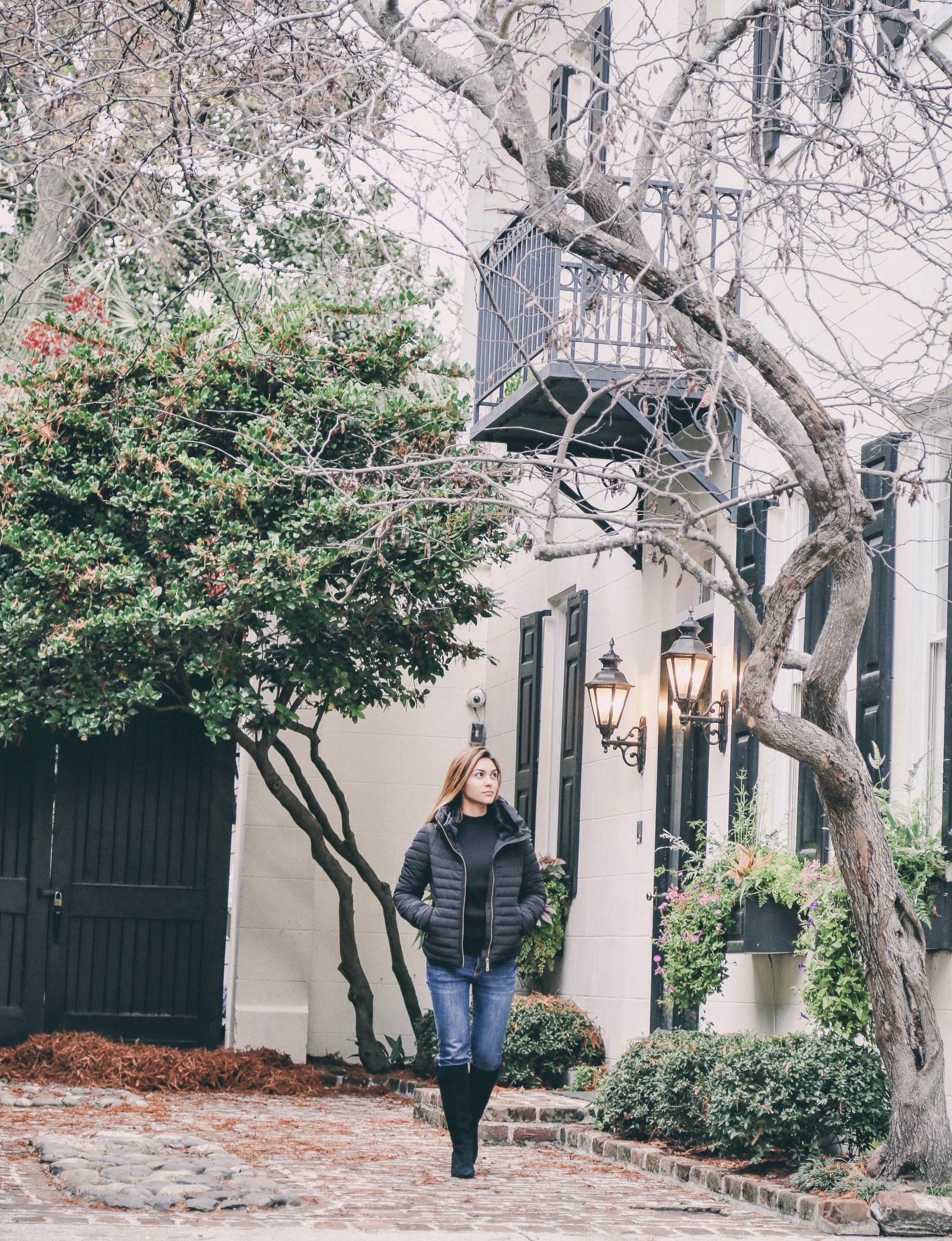 [/half_column]
Its cobble stone streets and pastel colored houses make it seem like this city is suspended in time. Spending the days just getting lost is possibly the best way to explore the city. Yes, I did say getting lost, meaning just take your time and try to discover as many cute streets as possible. And don't worry, it wont be hard as almost everywhere you look in downtown Charleston is filled with picture perfect houses.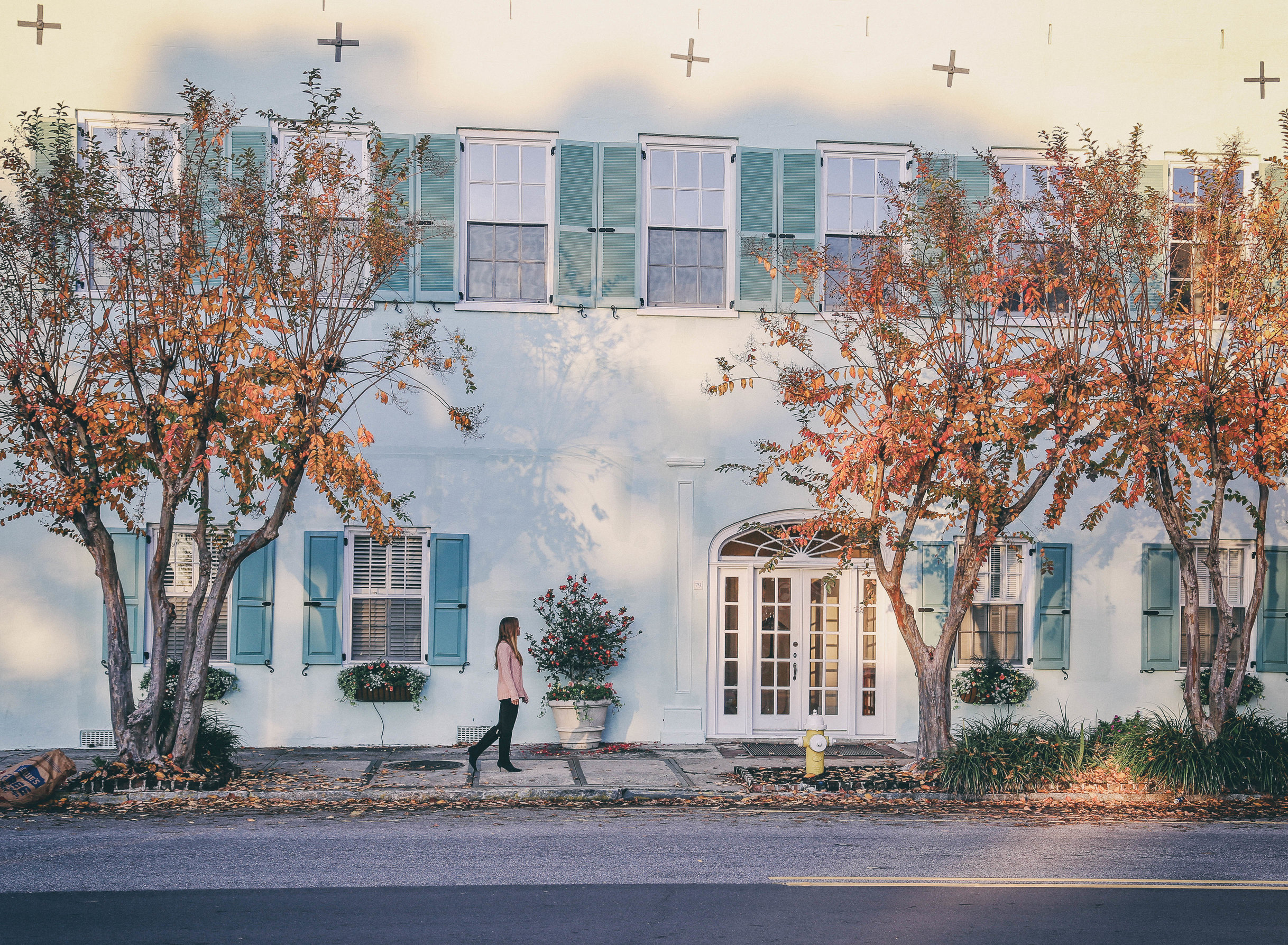 2. Take Lots of Pictures at Rainbow Row
[half_column]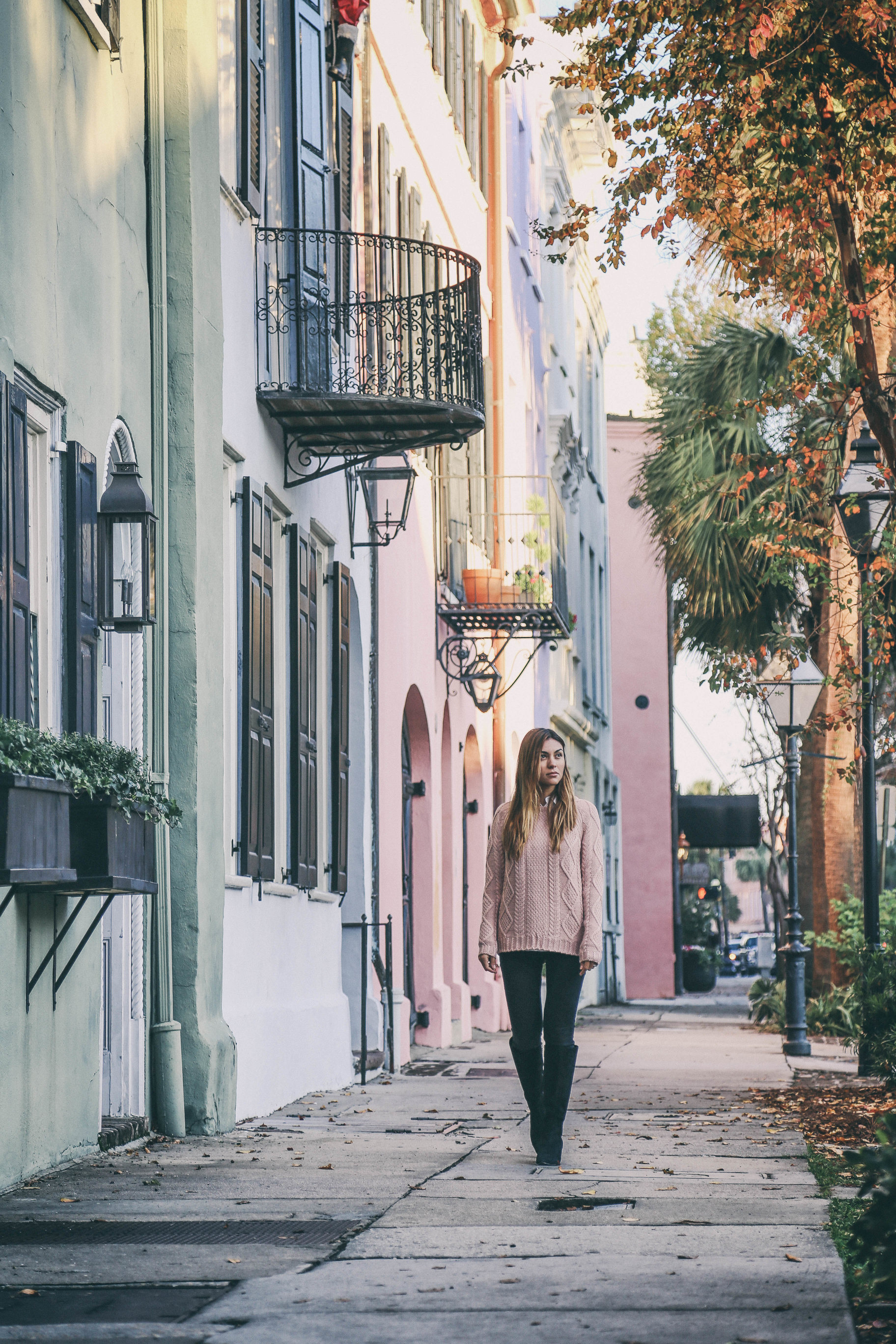 [/half_column]
[half_column]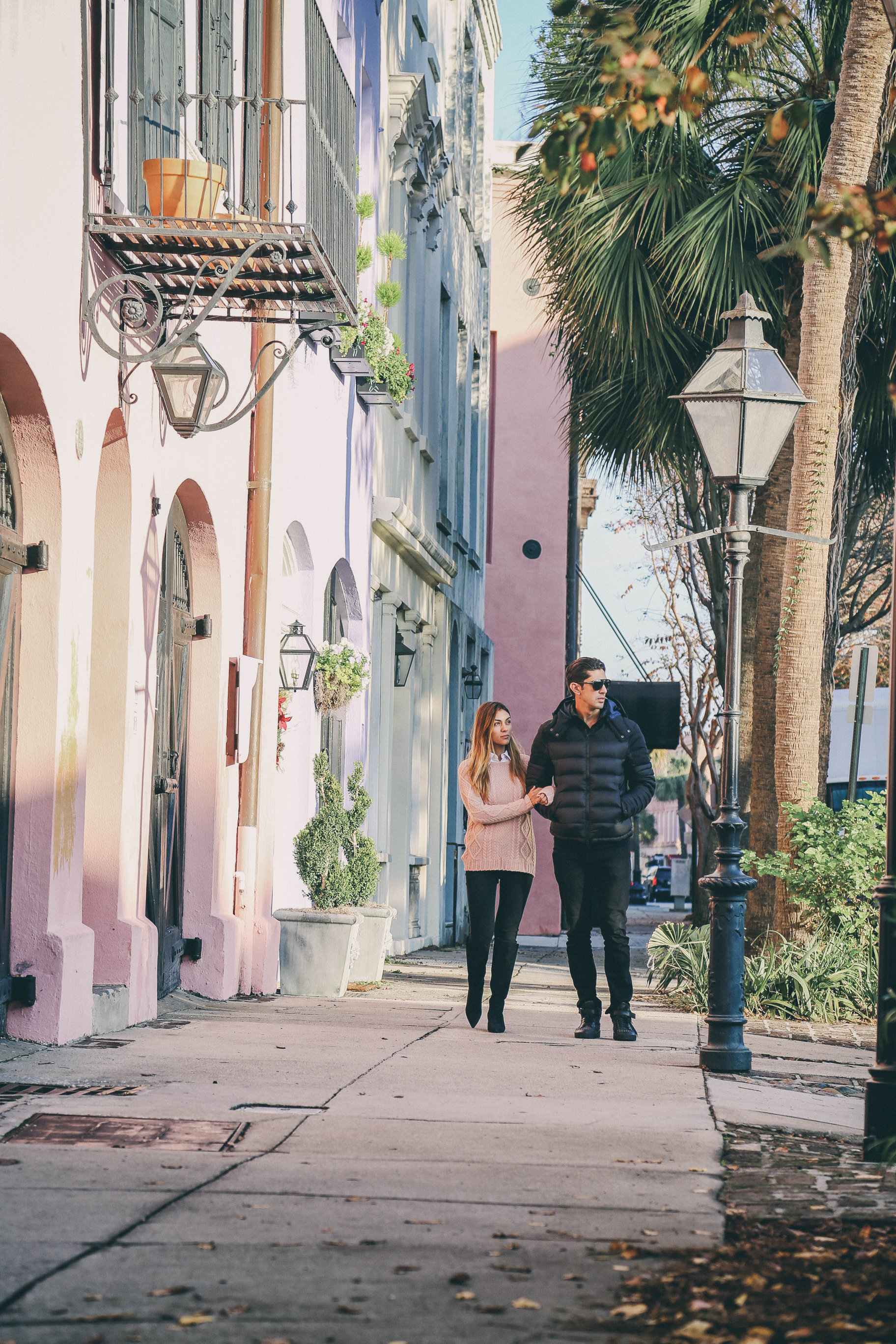 [/half_column]
The most famous and photographed of them all is Rainbow Row which is a series of 13 colorful houses located in East Bay Street. These historic houses are the longest cluster of Georgian row houses in the US. There are many myths as to why these houses where painted like this. One of them is that so drunk sailors that were arriving in the Port  could easily recognize which house they had to stay in. As these houses are said to be once stores, another version is that in order for illiterate slaves to know which store they had to go to, the shop owners resorted to paint each shop in different colors. Though we don't know the exact reason, we now that these houses are full of history and are part of the Charleston roots.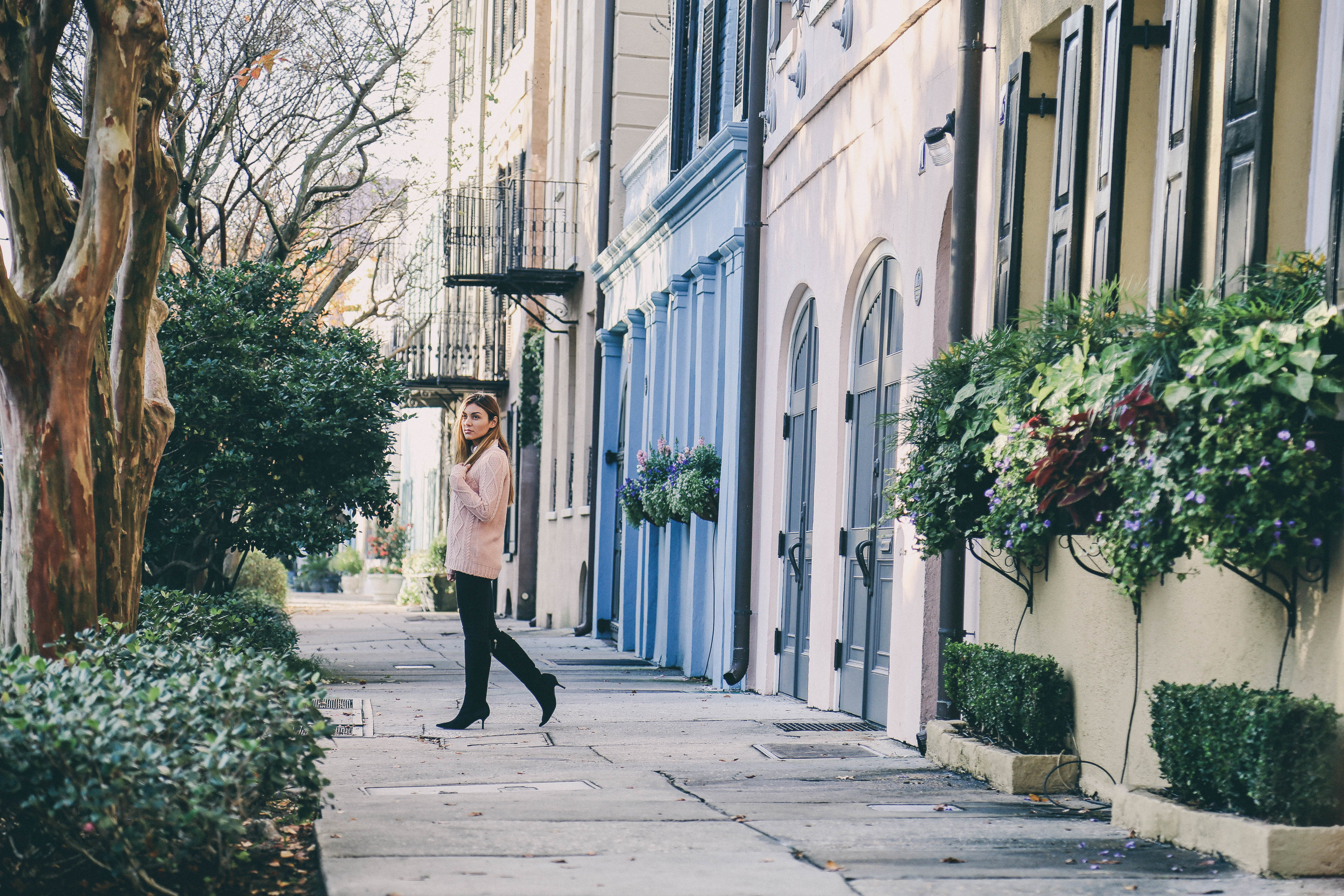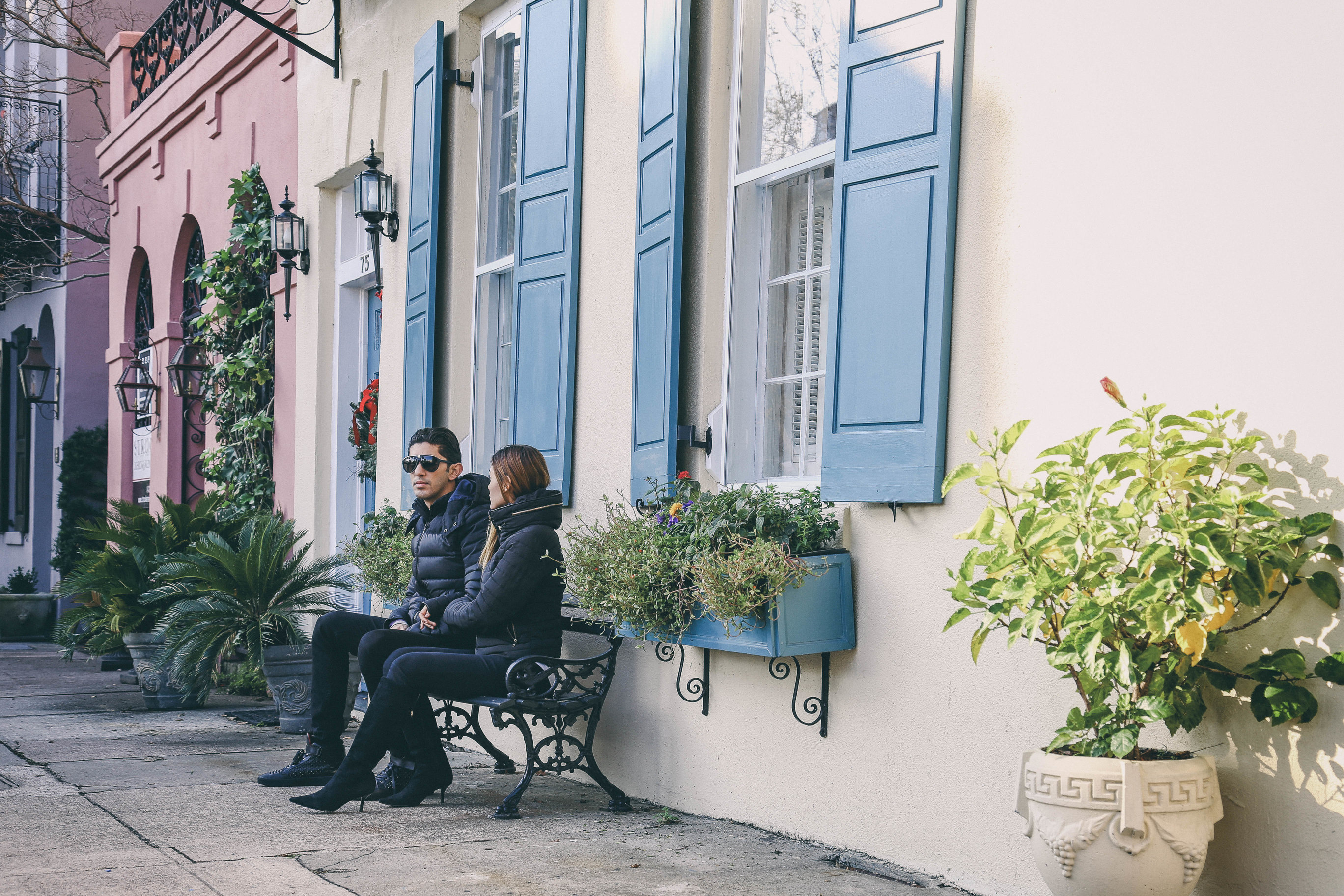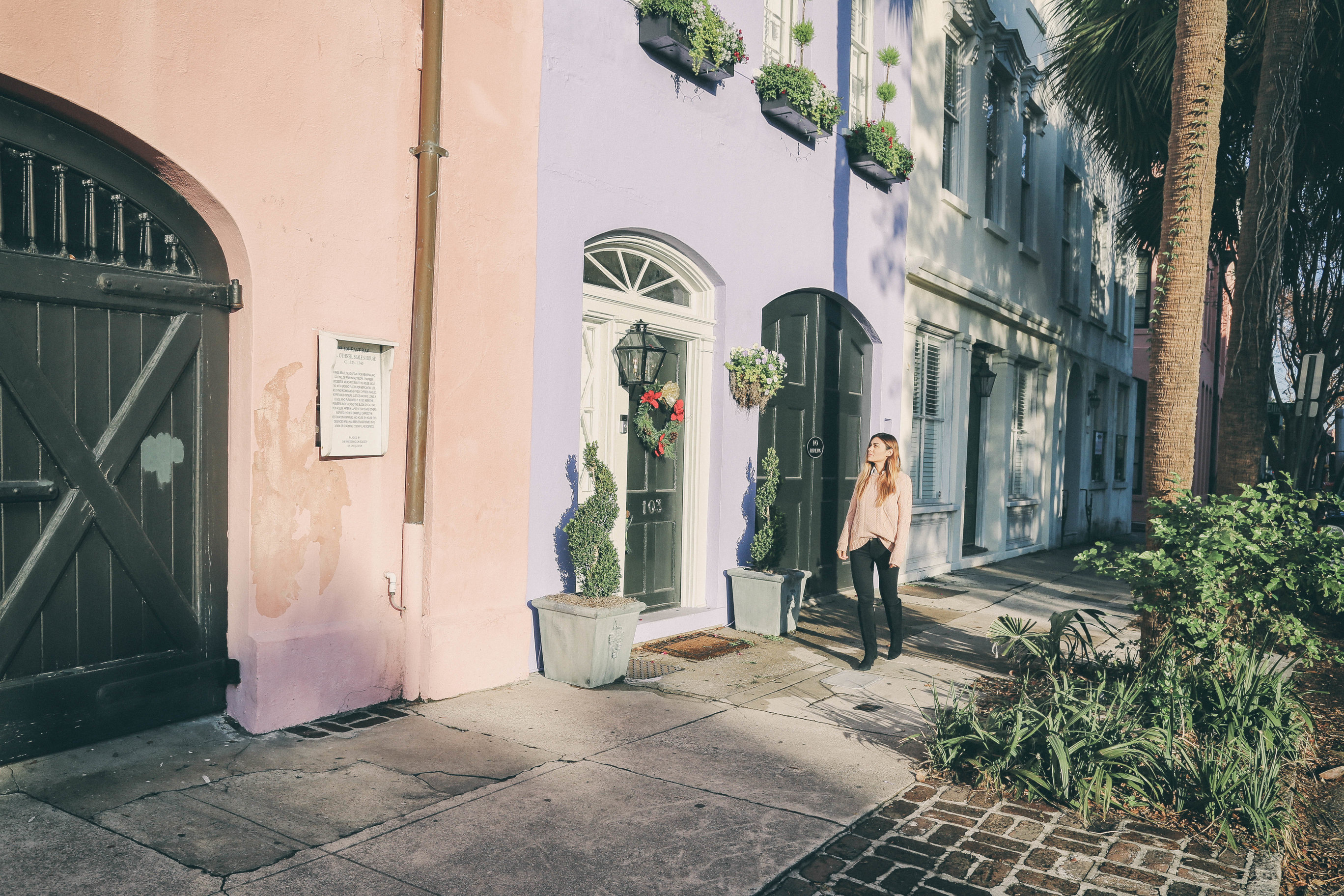 3. Take a Walk Down Philadelphia Alley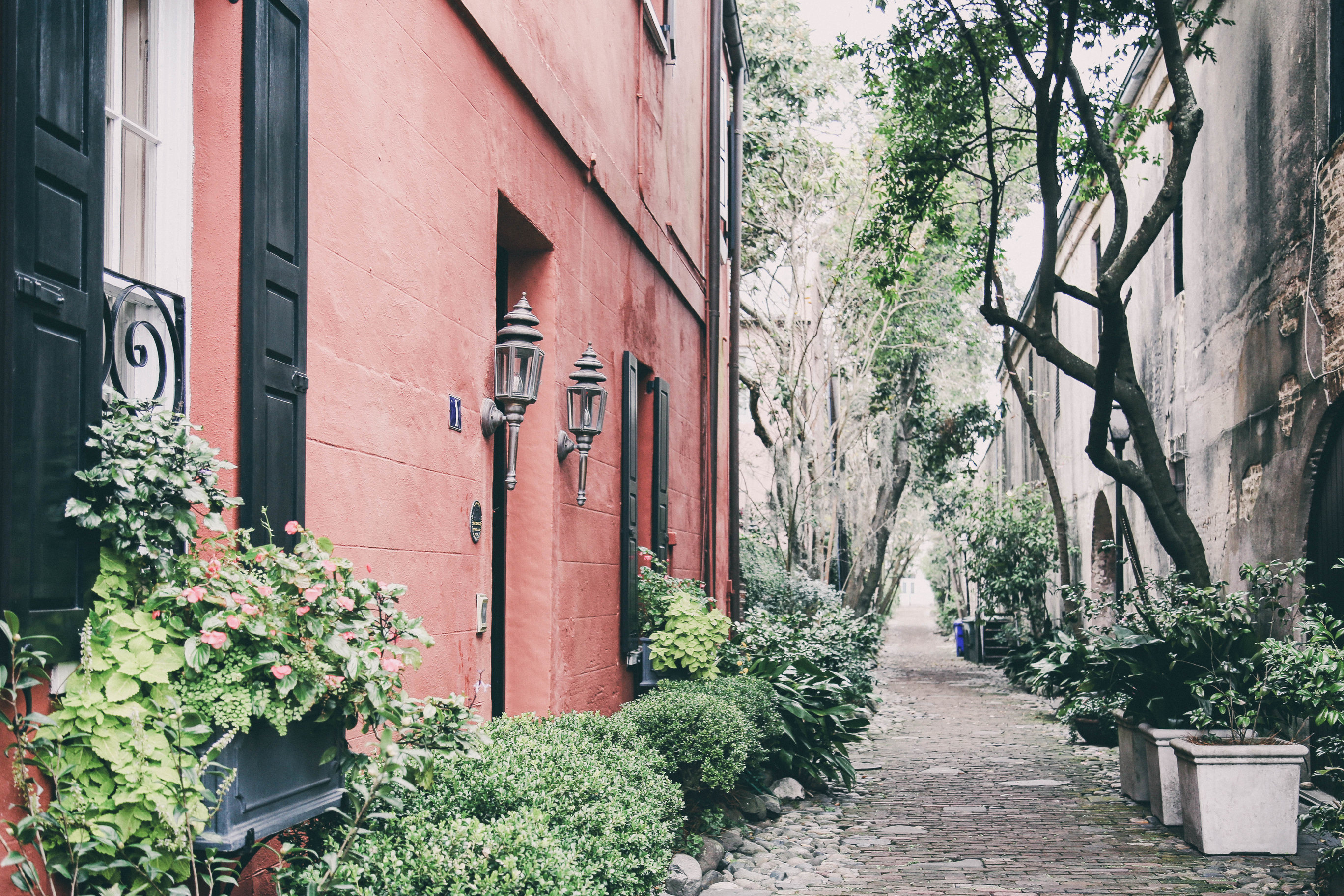 Though its tough to pick favorites, one of our favorite alleys was Philadelphia Alley. This little alley is not very easy to find as its hidden between homes. What gives it its charm are the signature cobblestone floors, and bright red walls, brick surroundings, and that you can peak into cute little gardens. The locals call it "Duelers Alley" as its said that many duels took place here. In fact, this street is part of the Ghost Tours in Charleston.
[half_column]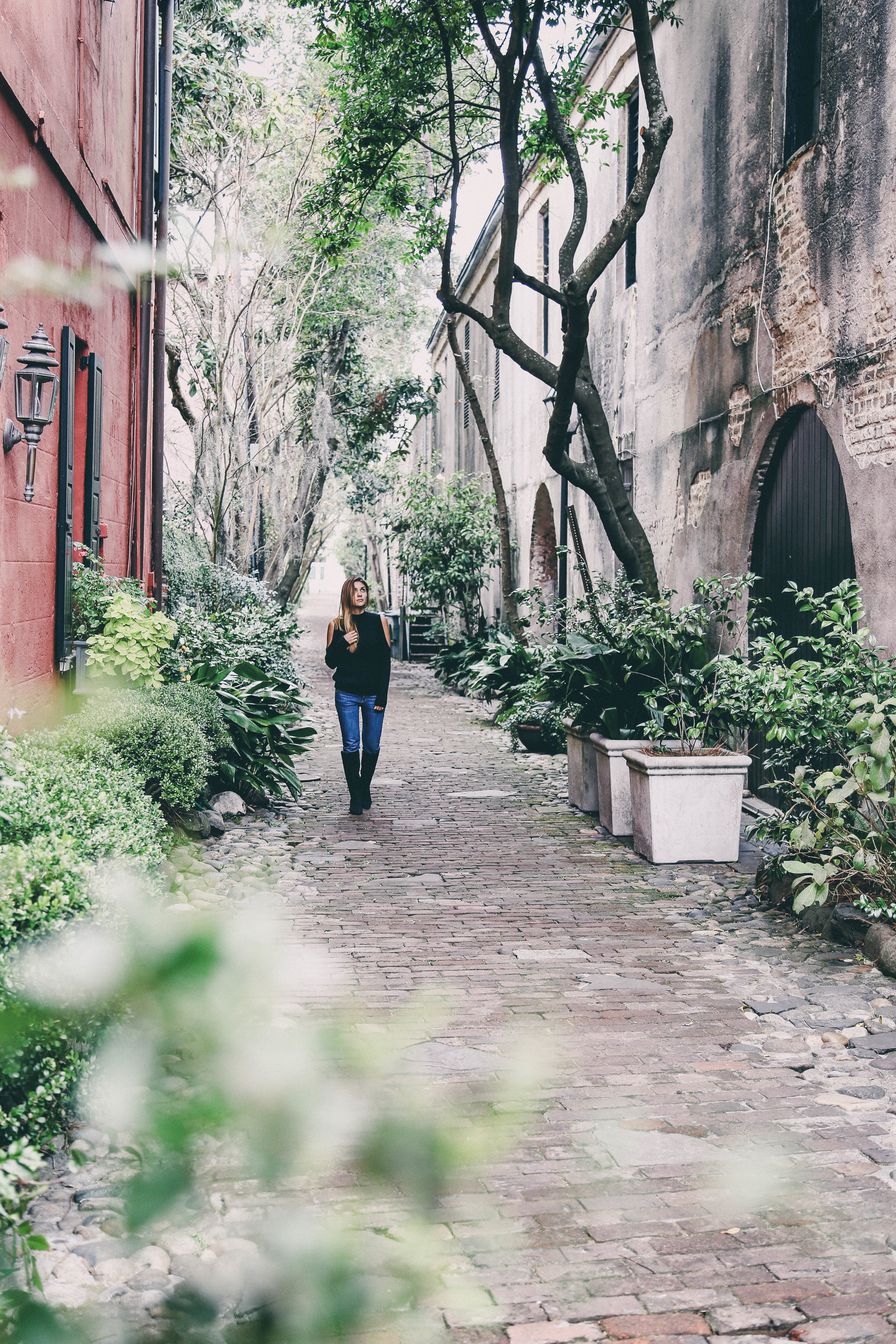 [/half_column]
[half_column]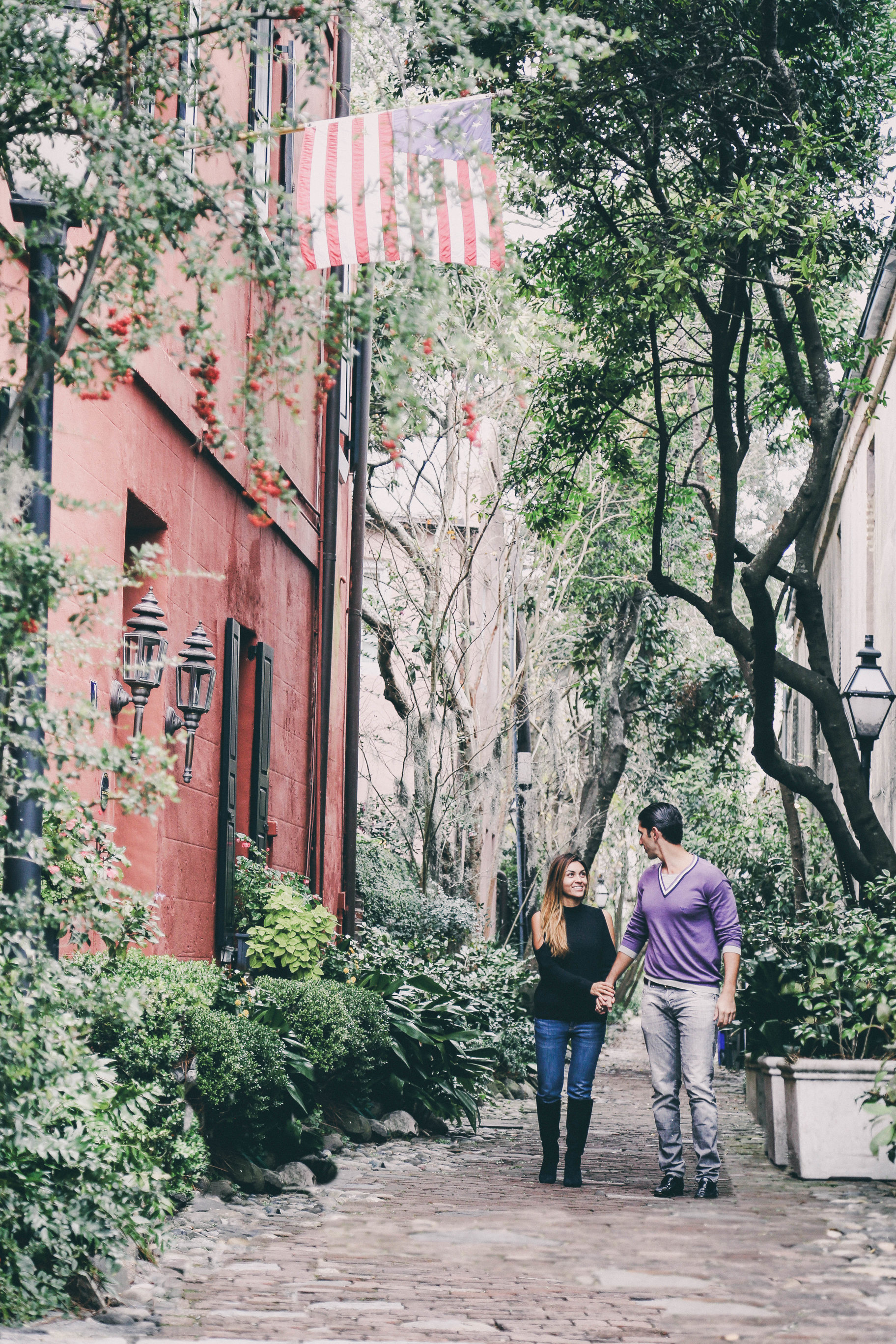 [/half_column]
4. Embrace History and Visit Plantations
A trip to the South is not complete without visiting at least one plantation especially in Charleston. Two of the most popular ones are Boone Hall Plantation and Magnolia Plantation. Each offers its own beauty and benefits, so if you can try to visit both. You can check out my detailed review about both of them here.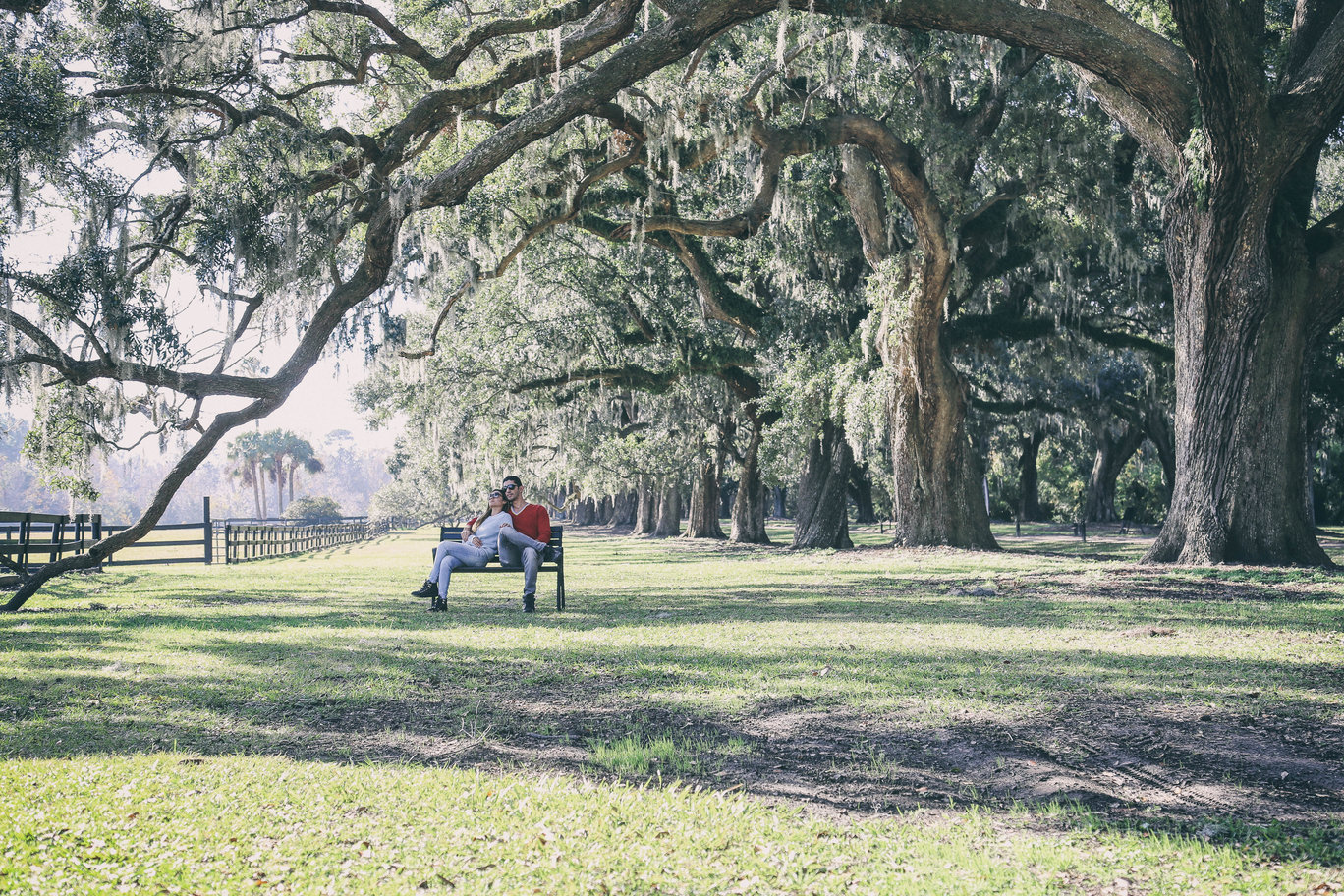 Boone Hall Plantation is one of Americas oldest working plantations offering over 330 through its original slave cabins, famed avenue of oaks, gardens etc. The famous Avenue of Oaks consists of over 90 live oak trees draped in Spanish moss for almost one mile long.
[half_column]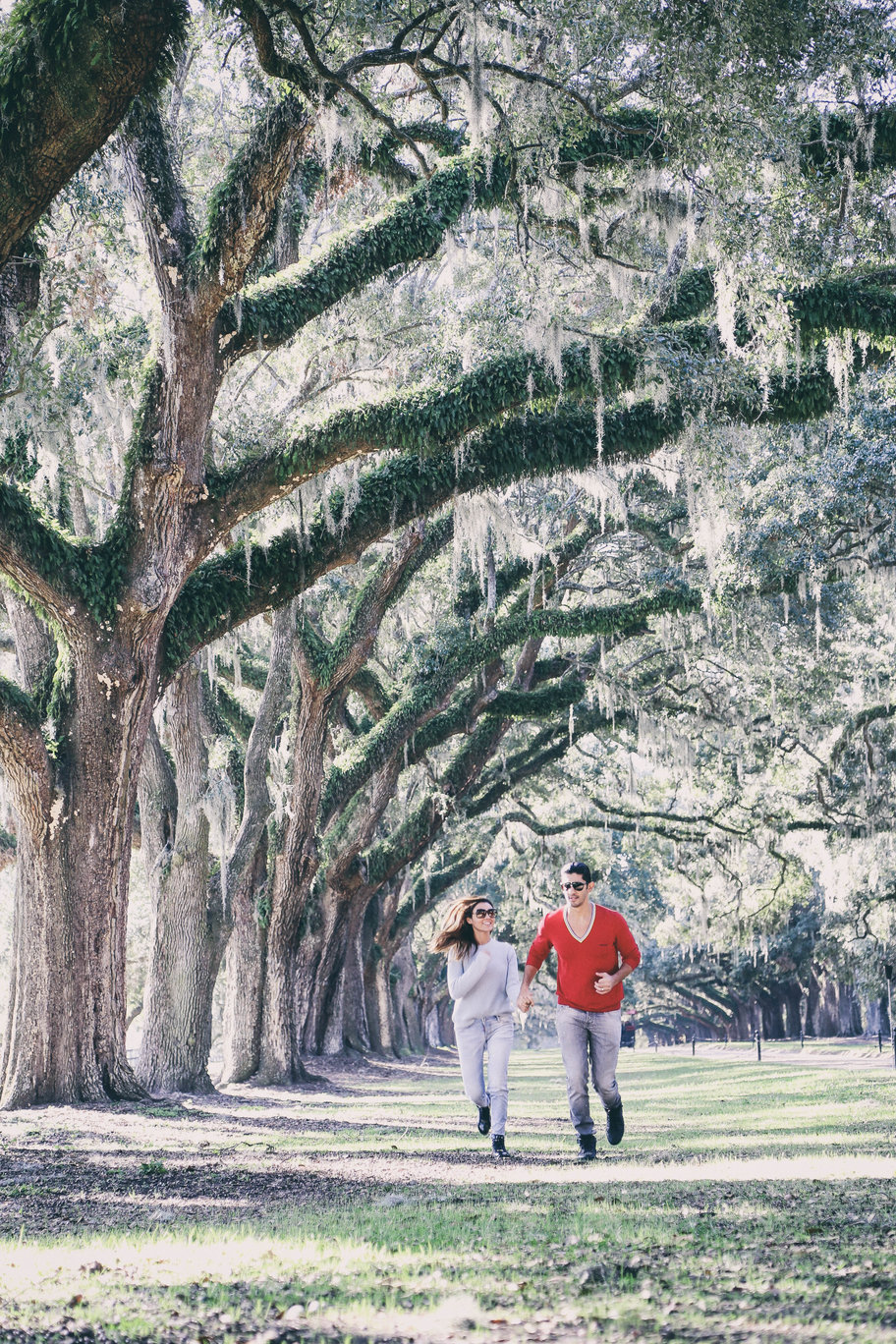 [/half_column]
[half_column]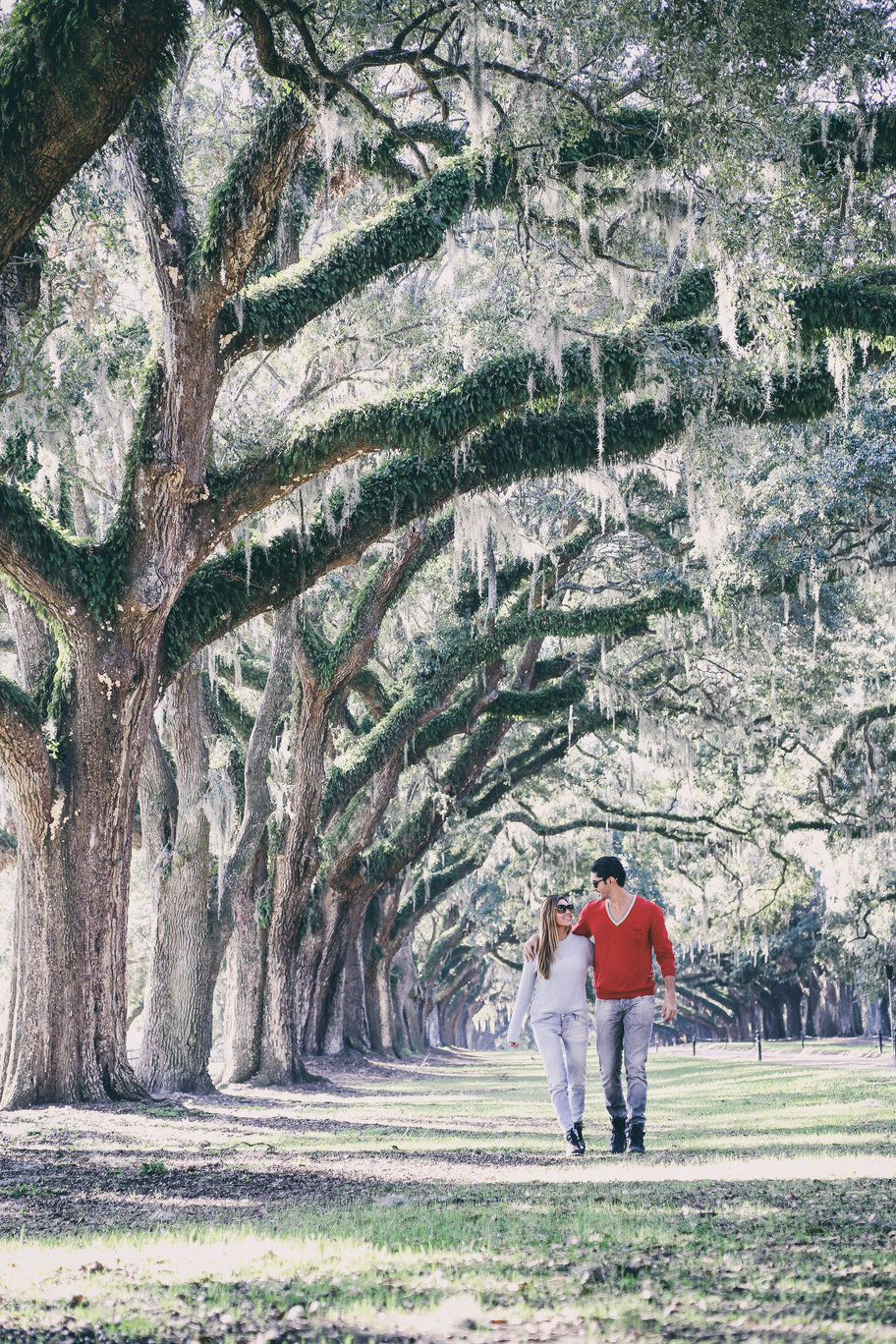 [/half_column]
No wonder the movie The Notebook chose to film here.
Magnolia Plantation and Gardens was awarded by Travel and Leisure as "One of America's Most Beautiful Gardens."  What is unique and special about this garden is that they let nature run its natural course and didn't try to arrange it in any specific manor. Though the most popular landmark in this property is the signature white bridge right next to the plantation house.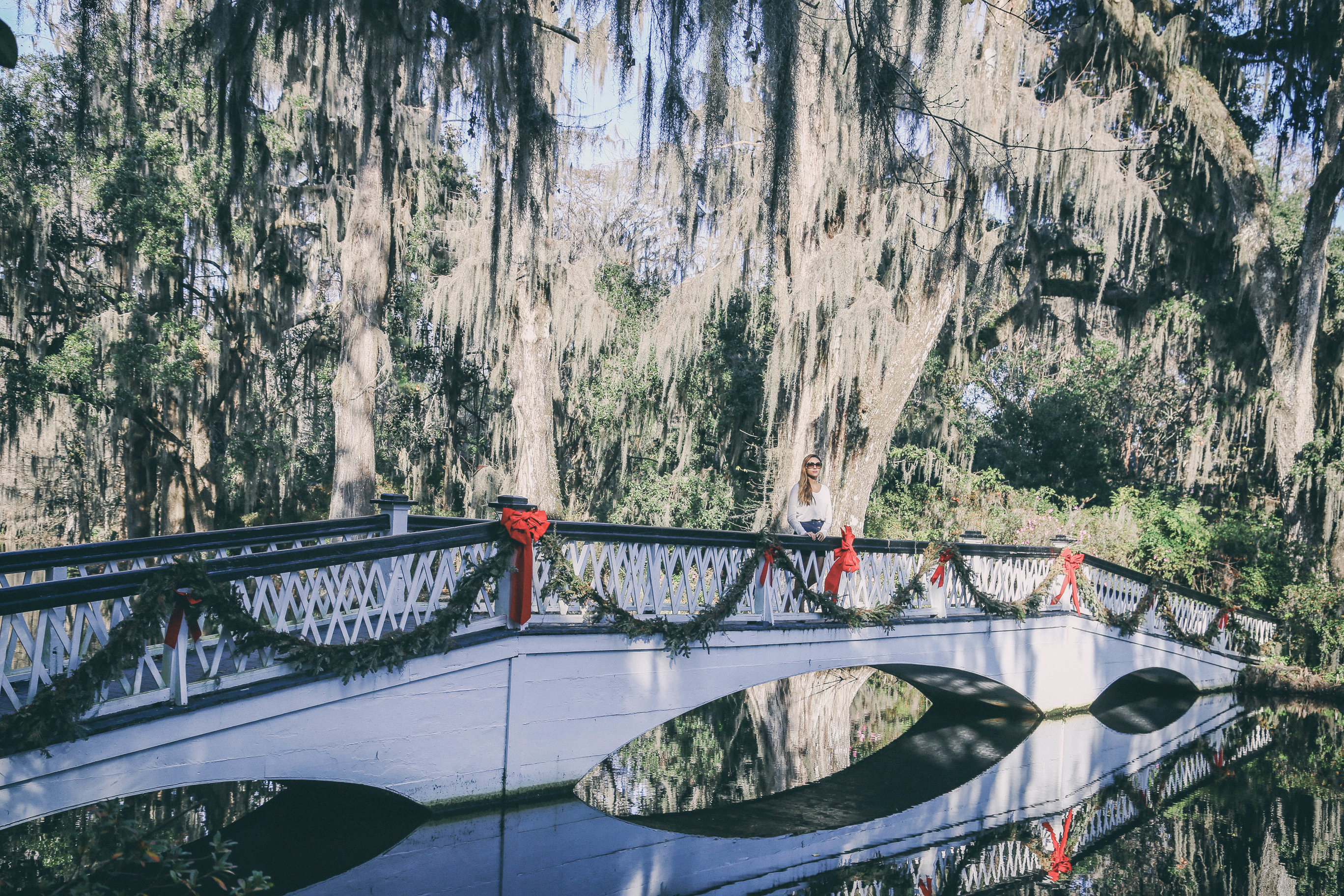 5. Chase the Ghosts with a Ghost Tour
This one you can skip if you are easy scared like me, but I have heard that if you are planning to do a Ghost tour, Charleston is the right place to do it. In fact here in this city is one of the most haunted locations in America – Magnolia Plantations! Ghost Hunters visited and the crew have all confessed of hearing or witnessing something supernatural.
6. Go For A Night Stroll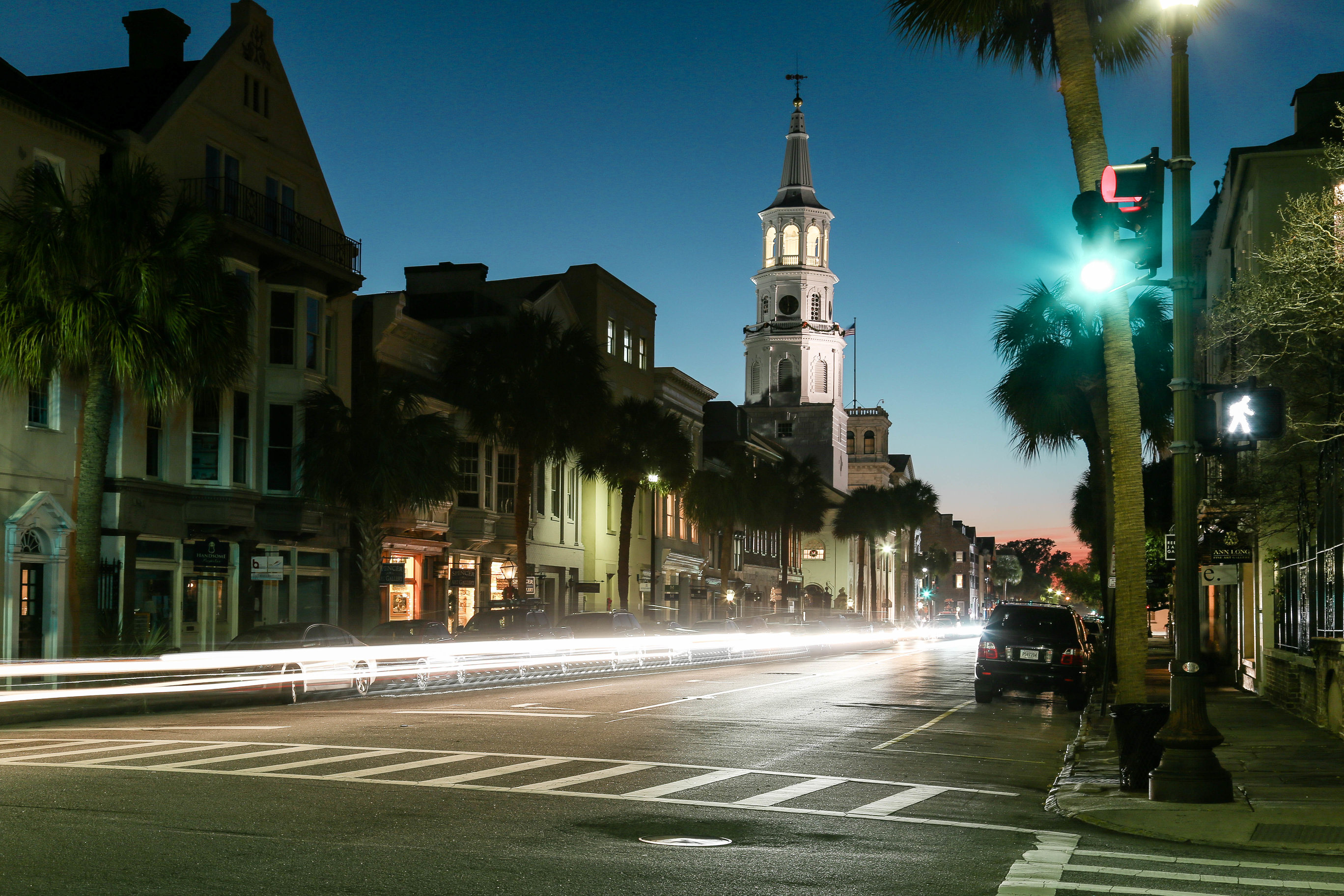 Though this is not a big and busy city, the downtown of Charleston does not loose its character at night. Bar hop from one small bar to another, try different restaurants, or just walk around at sunset enjoying the colorful skies.
Now do you see why we fell in love with Charleston? We didnt know such a cute and charming place even existed in the States. We cant wait to go back and next time maybe visit Savannah, Georgia as well.