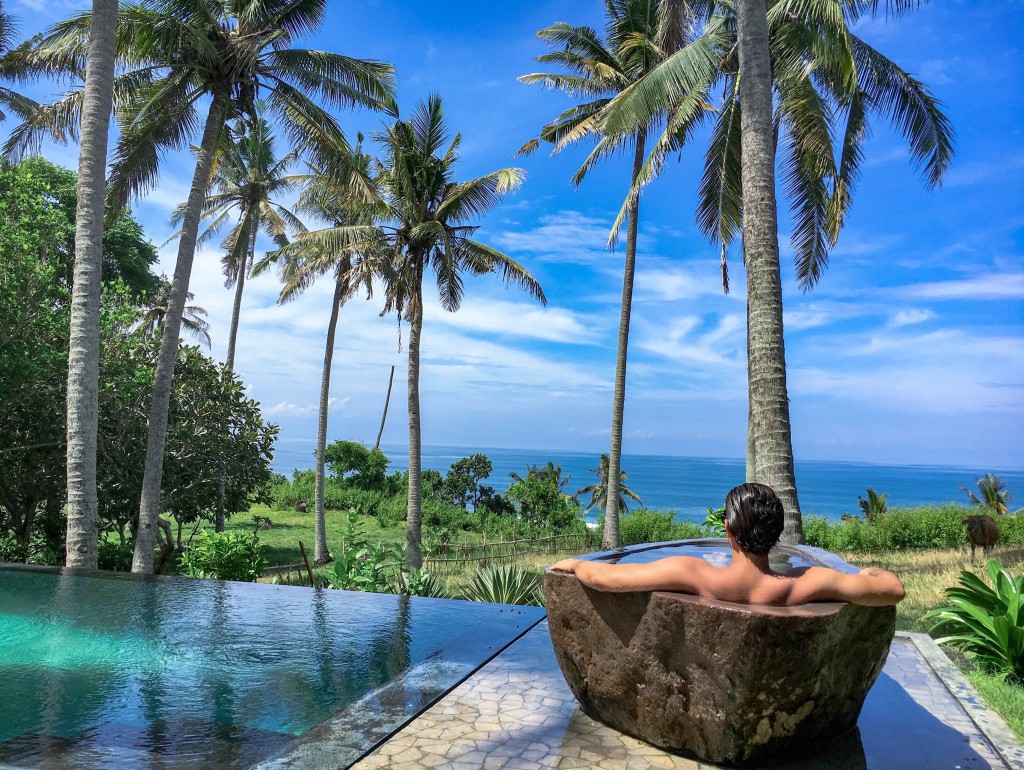 After staying in two of the most amazing properties of Bali (you can read about it in my previous posts), my husband and I decided we wanted to stay in a private villa in an area that was not so busy or touristy, just to experience the real Bali feel. After a quick search, we knew we had to stay in this property as soon as we saw it.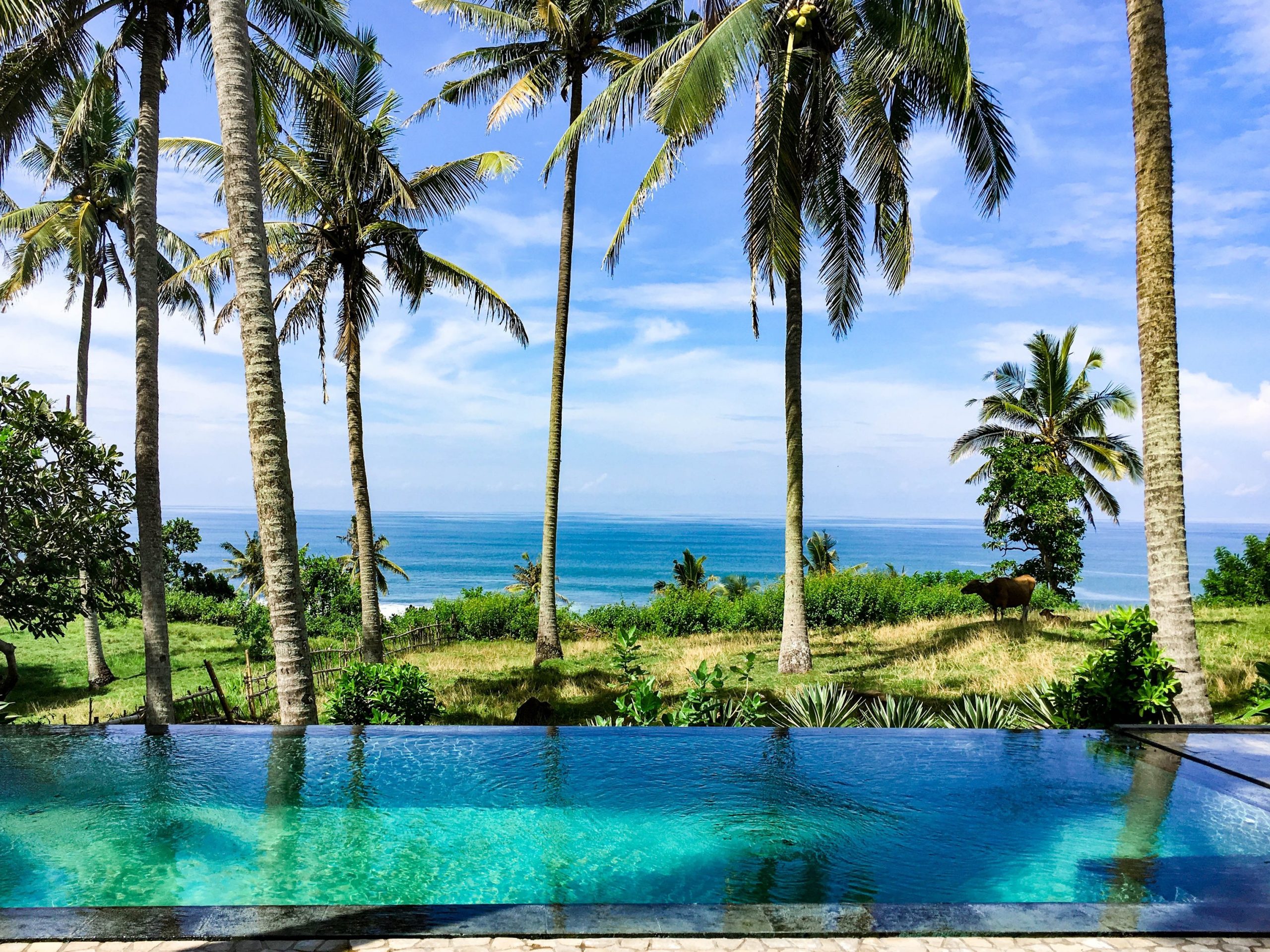 This villa is located in Tabanan, about a 2 hour drive from Denpasar but it took a little bit more since the road that you need to take passes through many other towns and villages. The drive there was tiring, and a little confusing. I am very glad we made the decision of getting a driver at the airport that took us around during all of our stay. Renting a car in Bali is not expensive, but neither is hiring your own driver. When you arrive at Denpasar Airport and you exit the terminal, there are many drivers outside which you can negotiate with. Speak to a few of them and use your judgement on which one you like the best.  We would have probably gotten lost if we had to make the drive ourselves, especially to Tabanan or Hanging Gardens in Ubud.
We were extremely impressed with the villa. The design was spectacular, the pool and the view are amazing, and the best part is that its all for you. You don't have to share it with anyone else. You get your own backyard oasis in Bali and just a short hike down to the beach. Look at this backyard !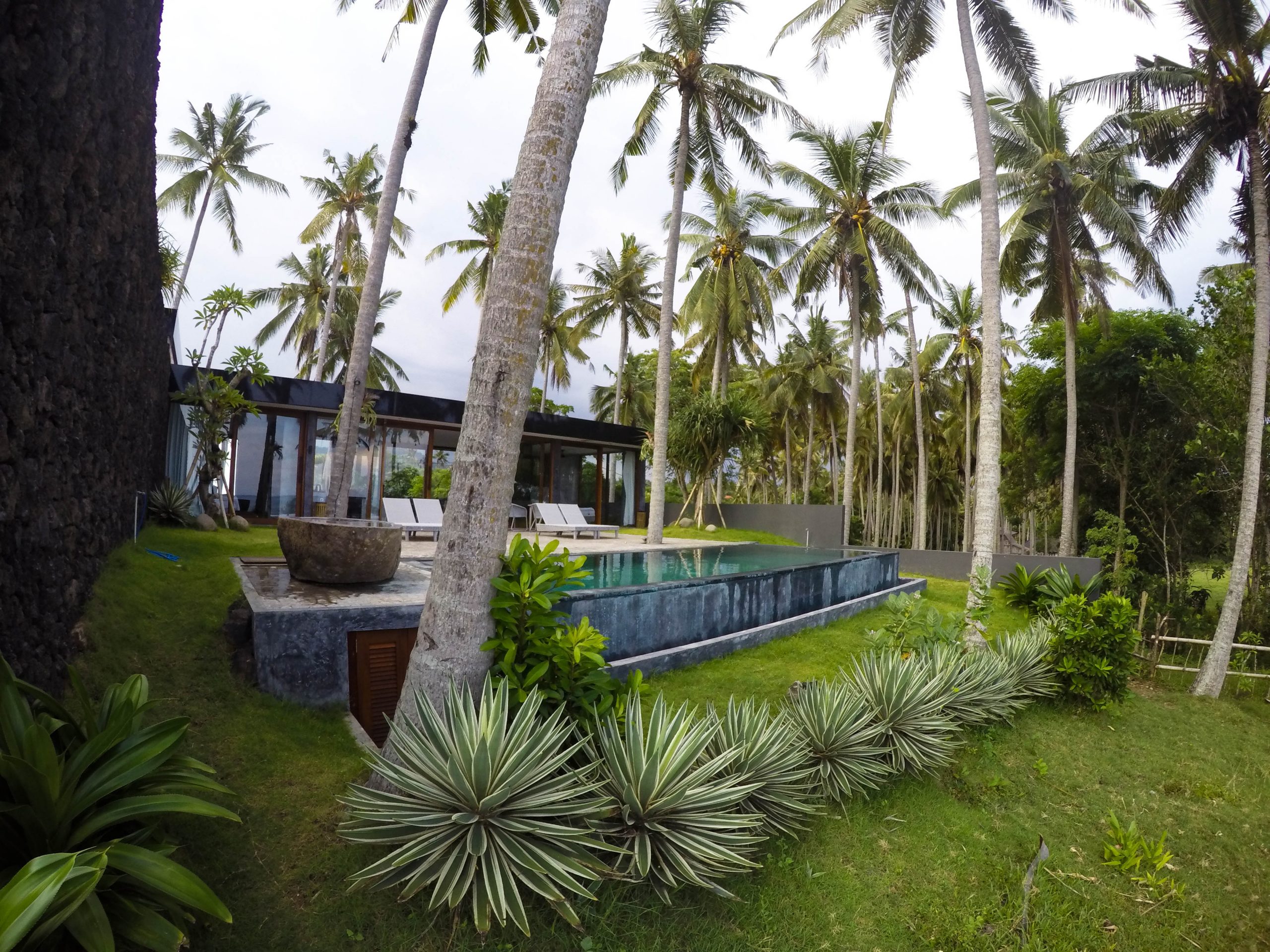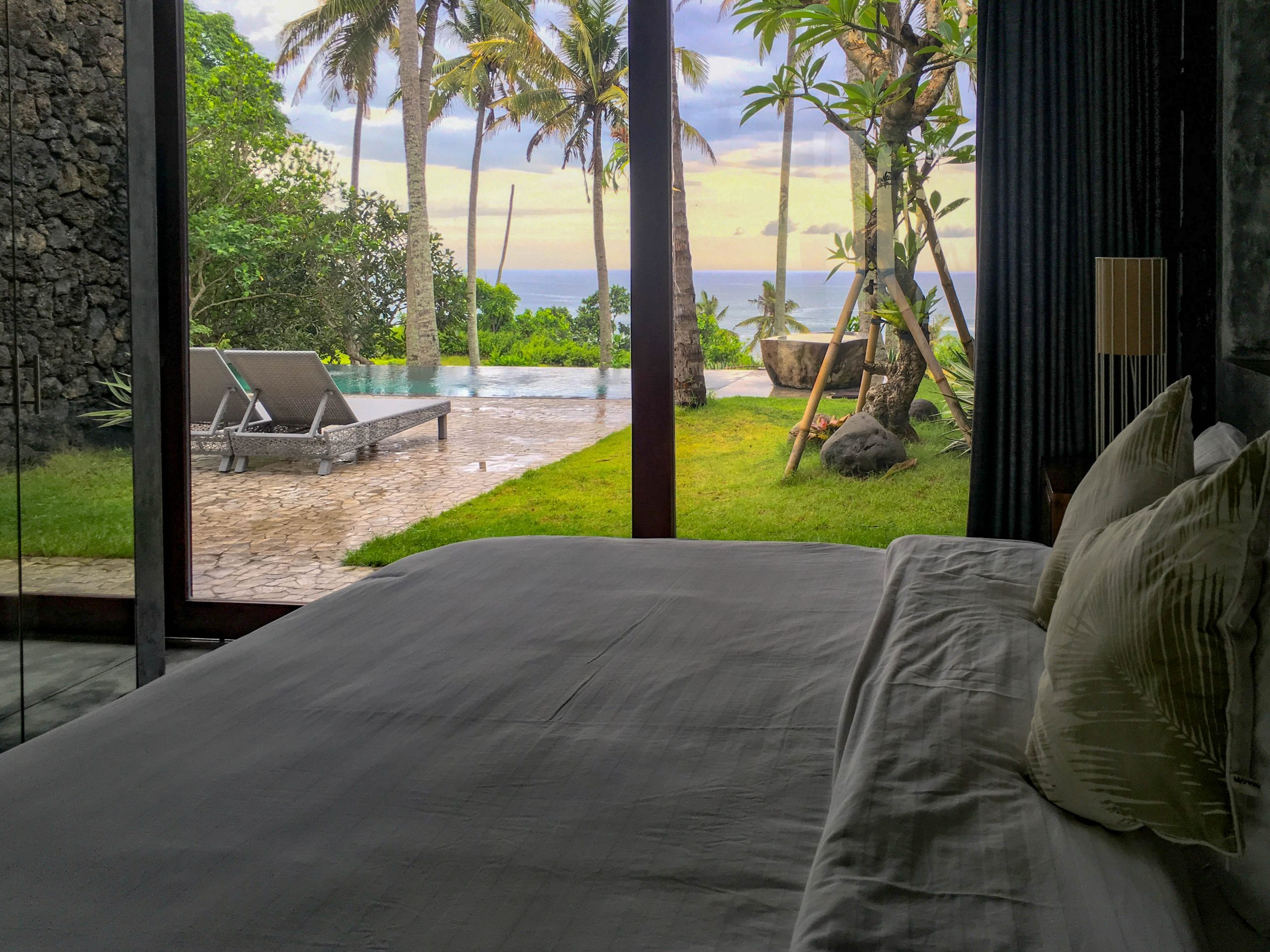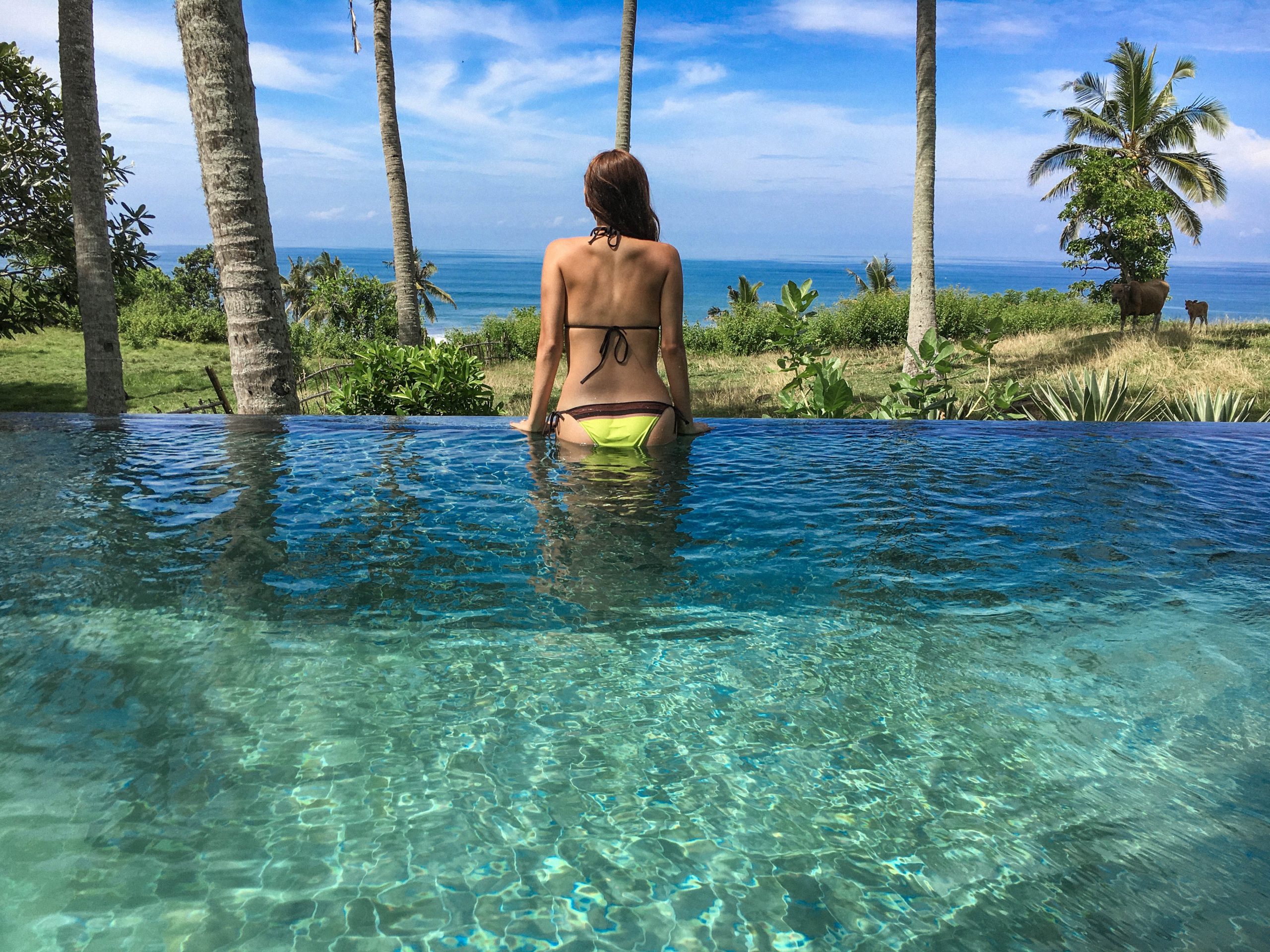 Due to the location of the villa, there isn't much to do around the area or any places to really visit or eat out. There are a few traditional cafeteria style restaurants, and  a few other villas around you, but not much else to do. If you want a lively stay, with walking access to many different places, or like to go eat out, this place is not for you. This villa is perfect for the couple or family who just wants to enjoy the property and relax. You can request, through your villa manager, massages in your suite or outside by the pool as well as request someone to come and make lunch/dinner for you. The prices are affordable, yet it feels like a luxurious experience. I do have to say, the place has a few drawbacks, one of them is that at night when it gets pitch dark there isn't much to do or see, and if you are like me, it can be a little scary. The internet is not very fast, and you are quite dependent on the villa manager to feed you and guide you. Fortunately and surprisingly, the restaurants in the area carry quite a few vegetarian dishes and some vegan ones, which your villa manager can deliver to you.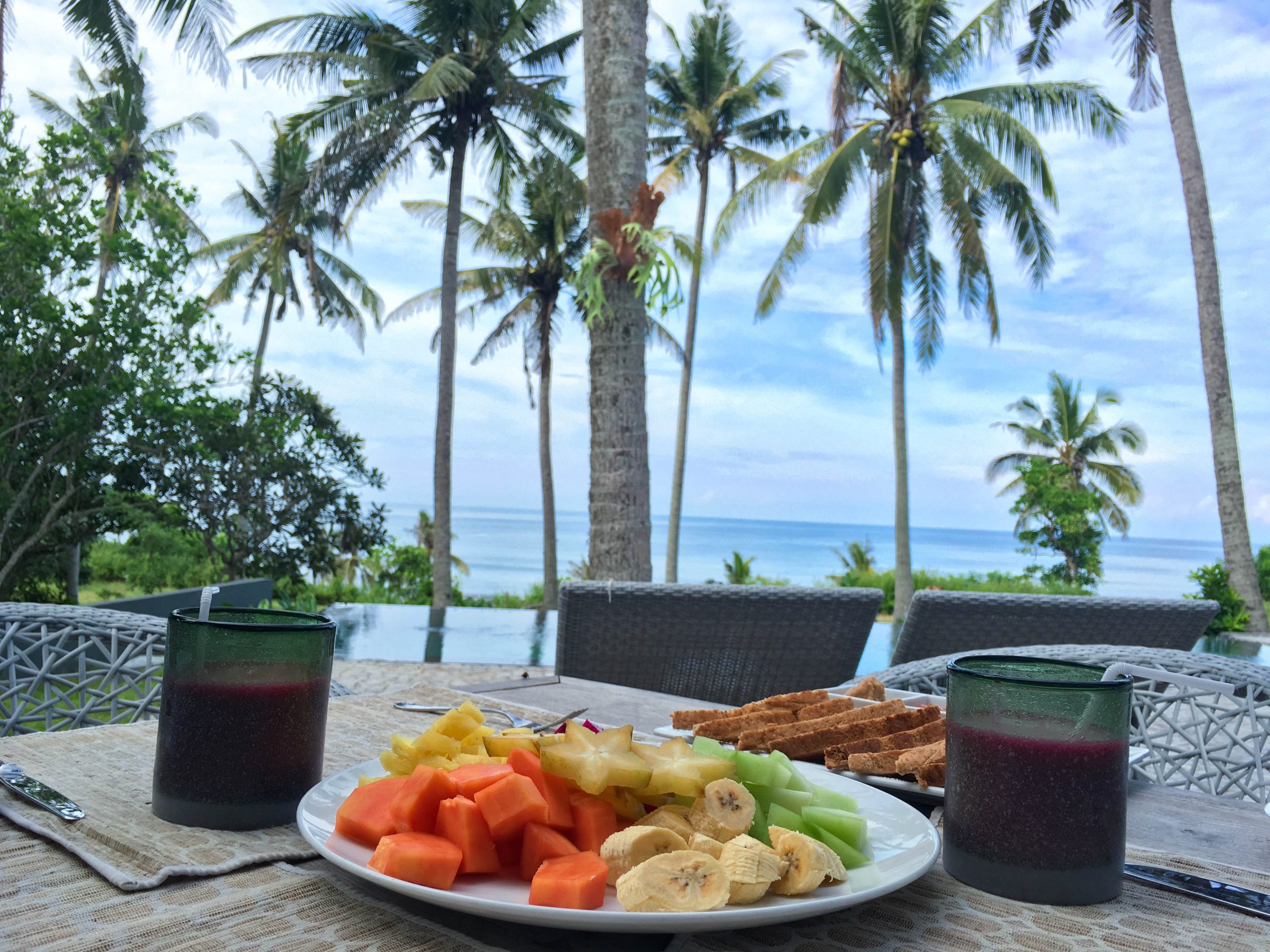 Besides this, the villa is quite impressive and it makes for a great experience in Bali. Since it is two bedrooms, its great for two couples to share (if you wish) or for a family to stay. My 3 year old got a little bored after the first day and when the lady came to give us a massage, he fell in love with her, so we ended up having her and her son to stay for an hour and play with him while my husband and I relaxed by the pool.