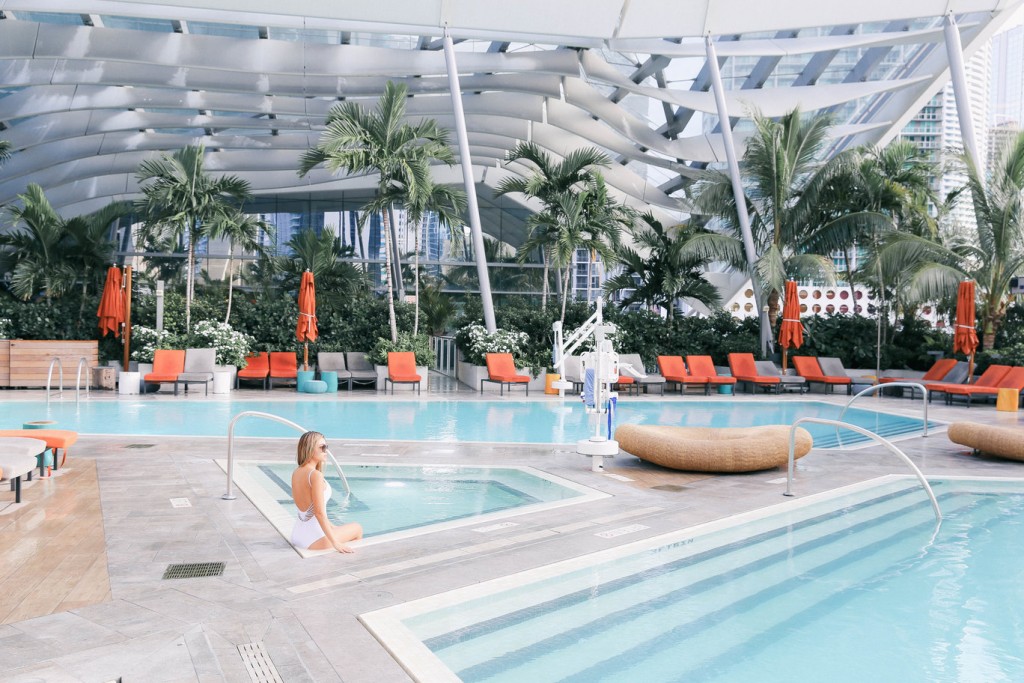 Perfectly situated right in the heart of Brickell, EAST Miami is a modern and luxurious property that is perfect for those who want to be in the heart of it all yet also enjoy the "Miami" experience. Whether you are in Miami for business or come on a short weekend trip, this property is guaranteed to keep you busy – and busy also includes relaxing by the pool.
Check in & Lobby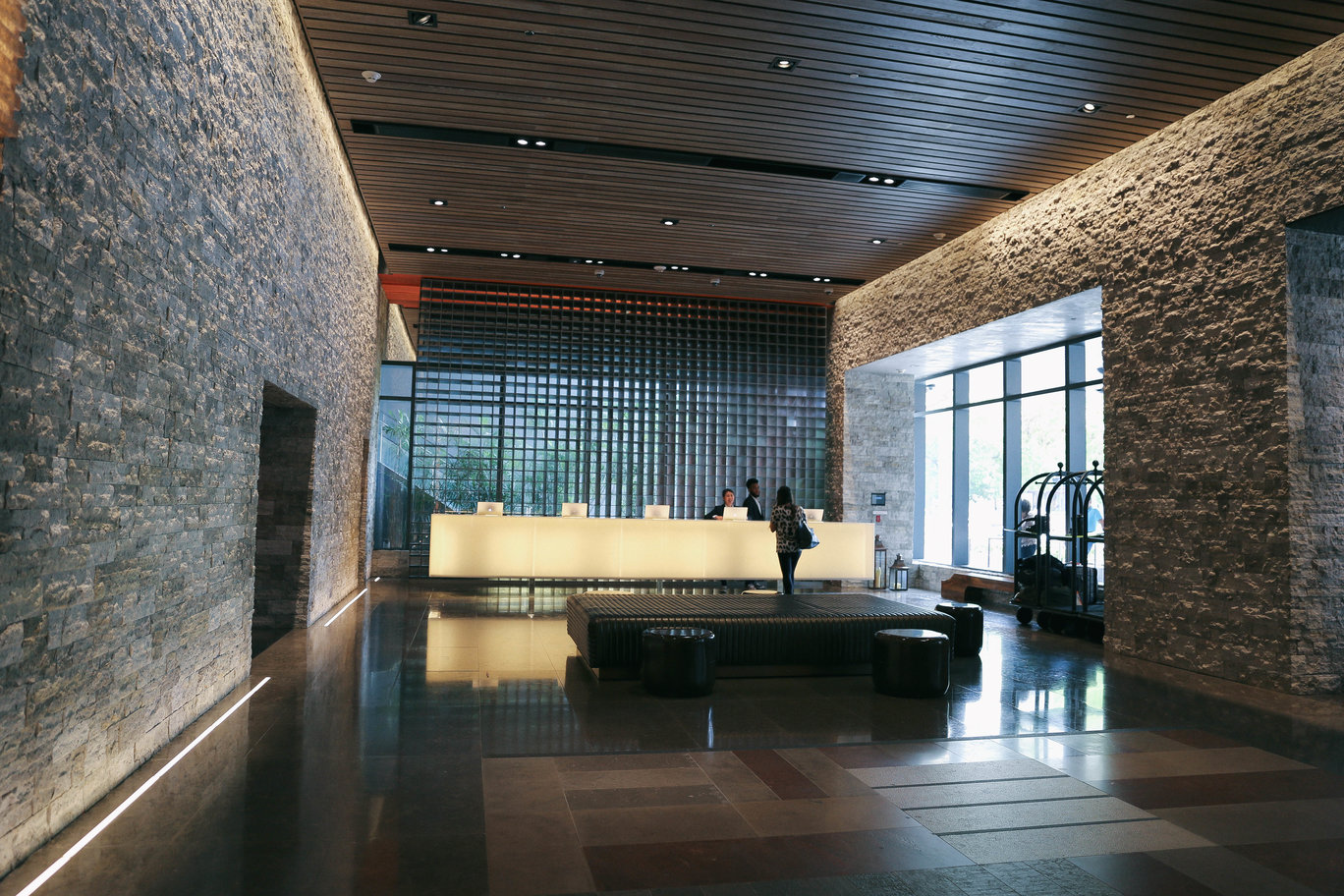 As you walk into the lobby the first thing that you will notice is how spacious, warm and inviting the space is. With its simple yet unique and detailed design, there is nothing obstructing the entrance and though there isn't much furniture and the space is ample, it does not feel empty at all. There is a reason for this. In fact, there is a reason for every single detail and aspect in this hotel. Prior to opening, EAST Miami was even blessed by monks!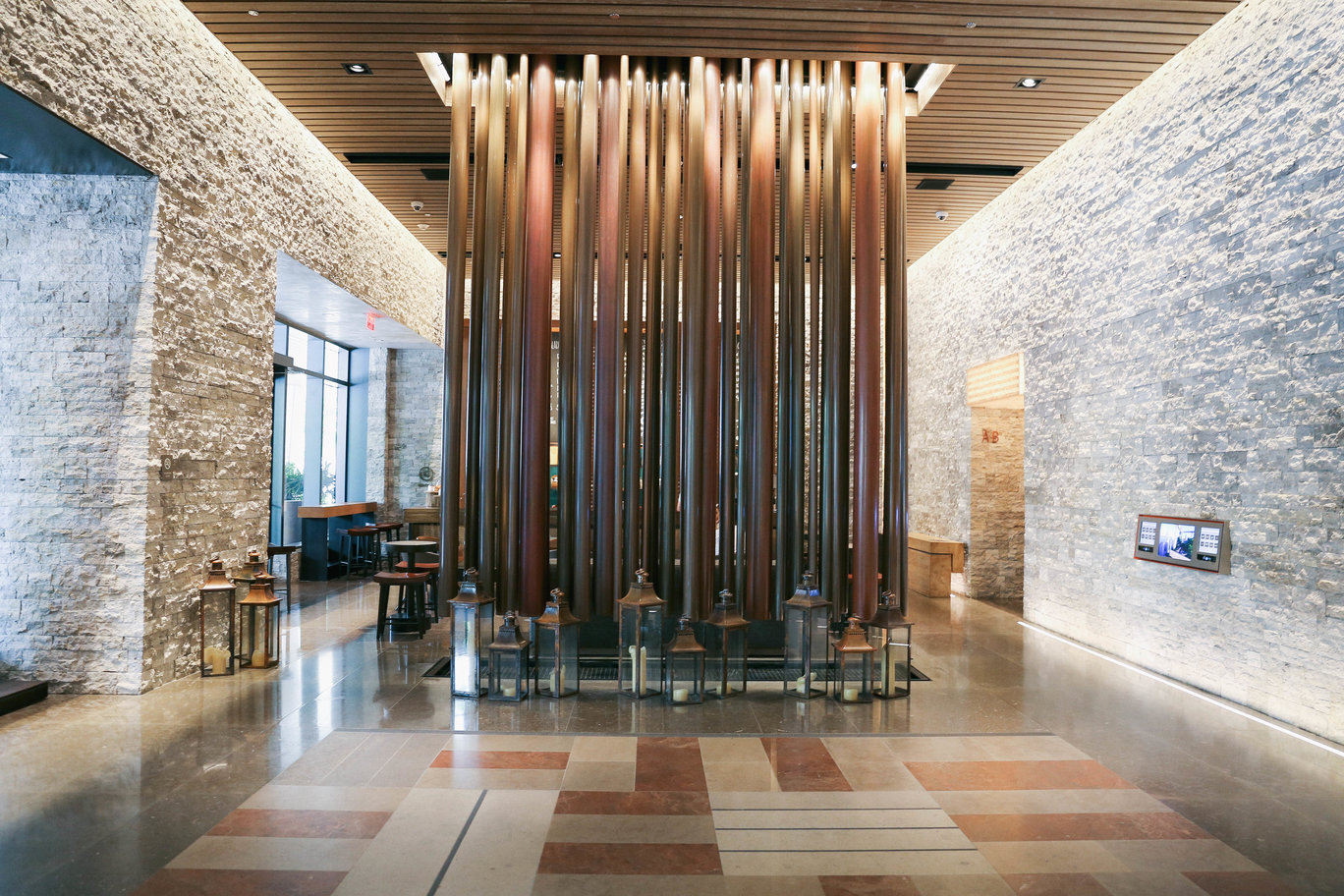 The Suite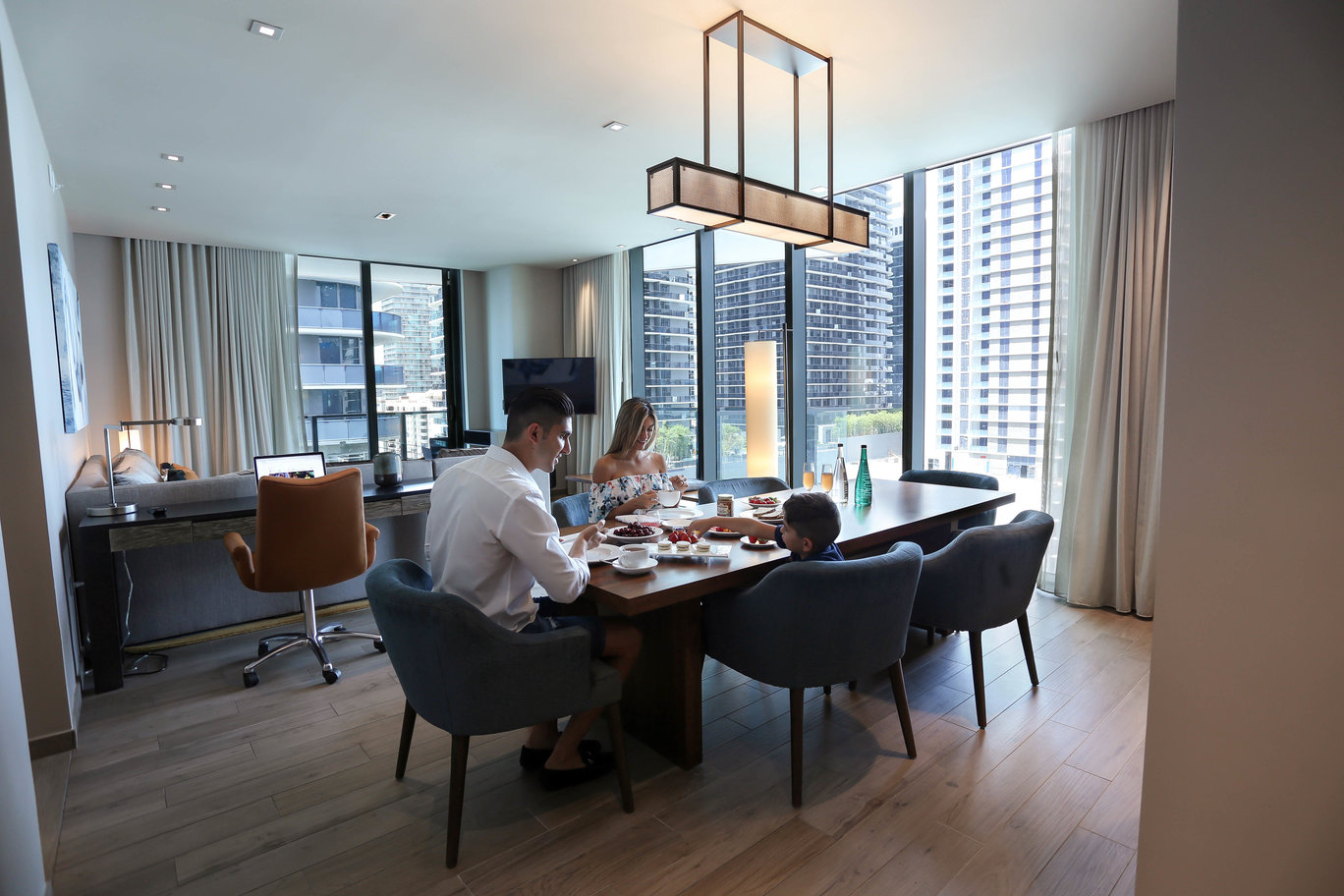 We were welcomed into a Two Bed Room residence. Accessed by a separate elevator in the lobby, the residences in EAST Miami offer the perfect suites highly recommended for families. At almost 1,500 sq ft, the suite has a full kitchen, spacious and welcoming living area, dining area for 6+, 2 bedrooms, 2 bathrooms and 2 balconies, all wrapped around beautiful city views of Brickell.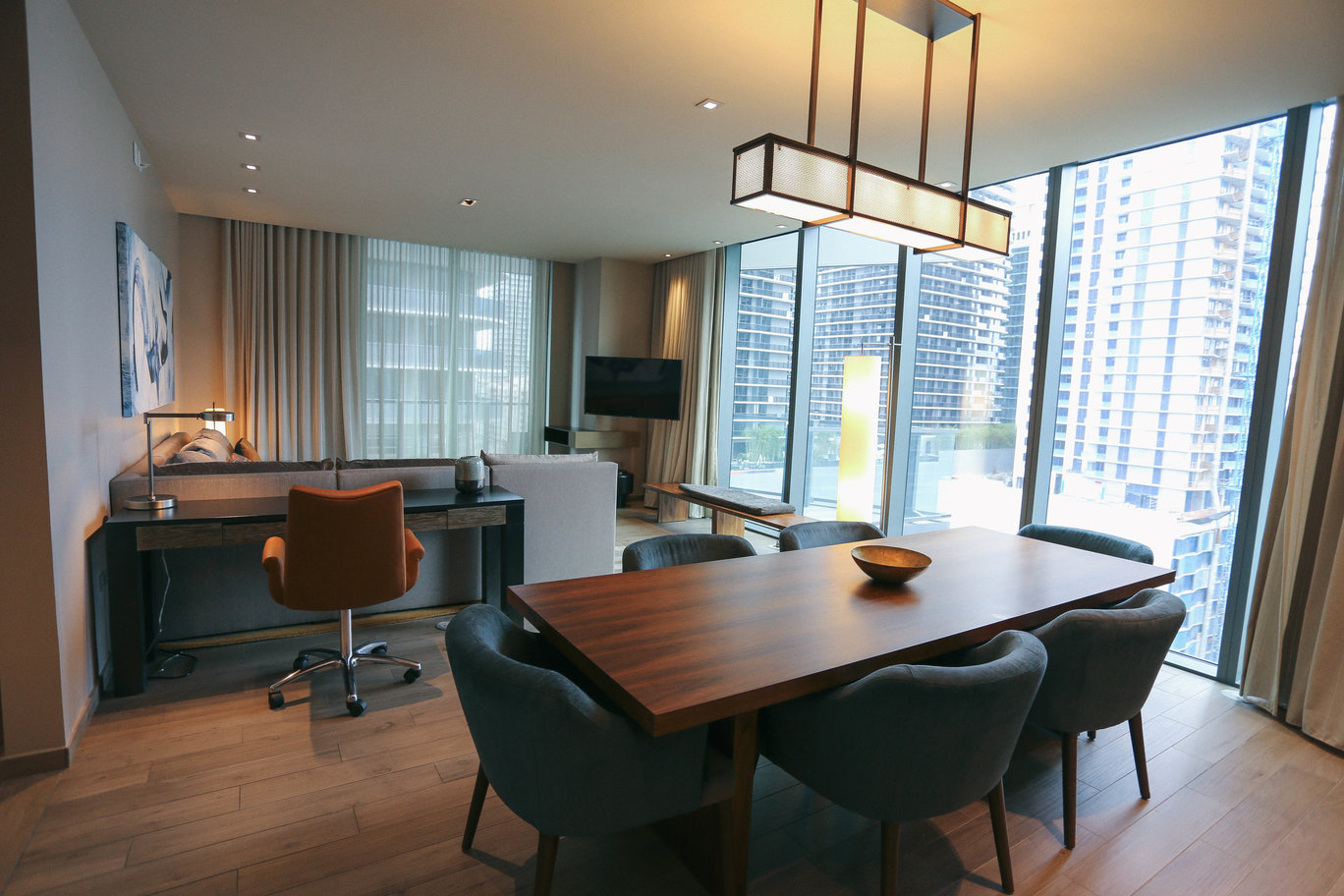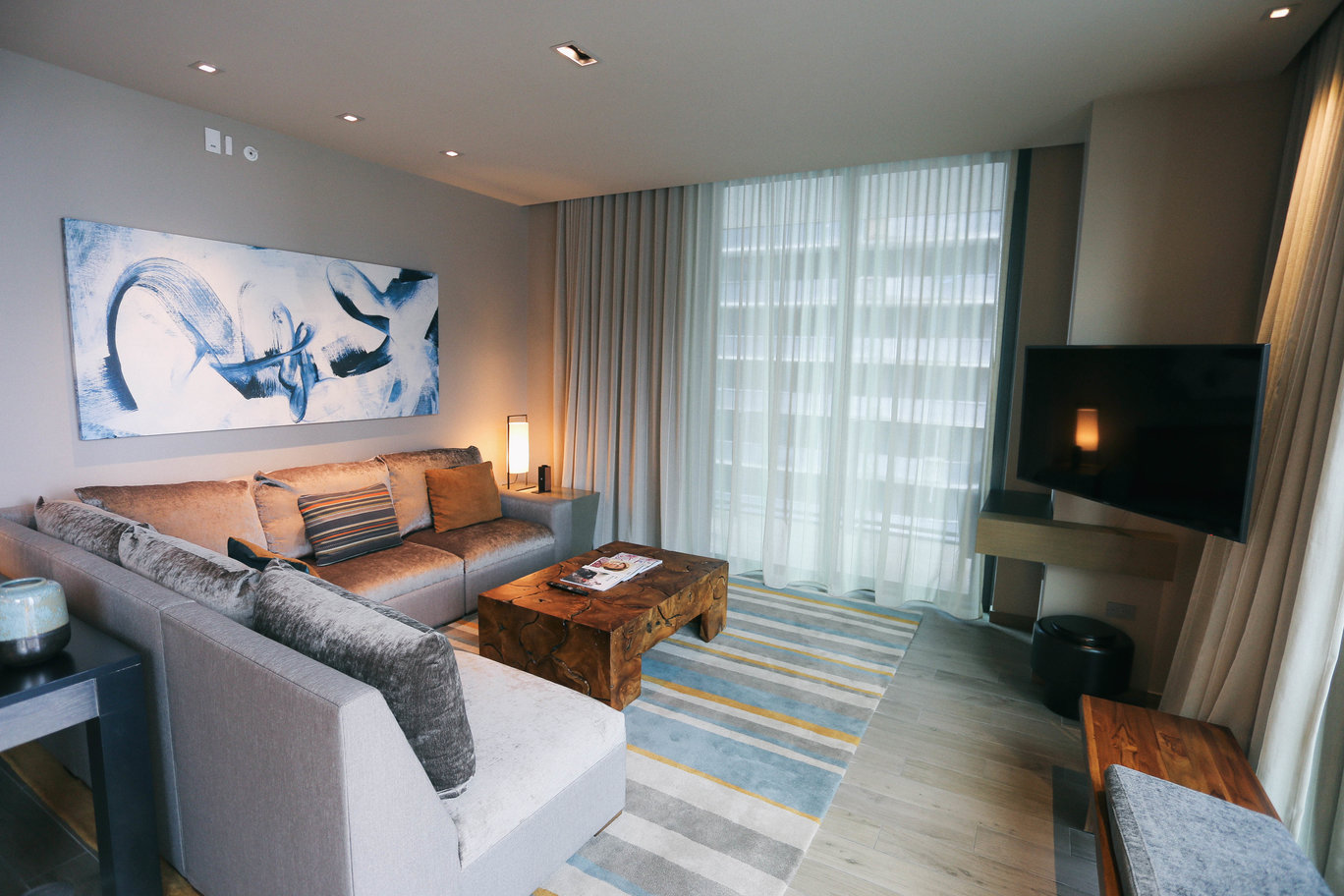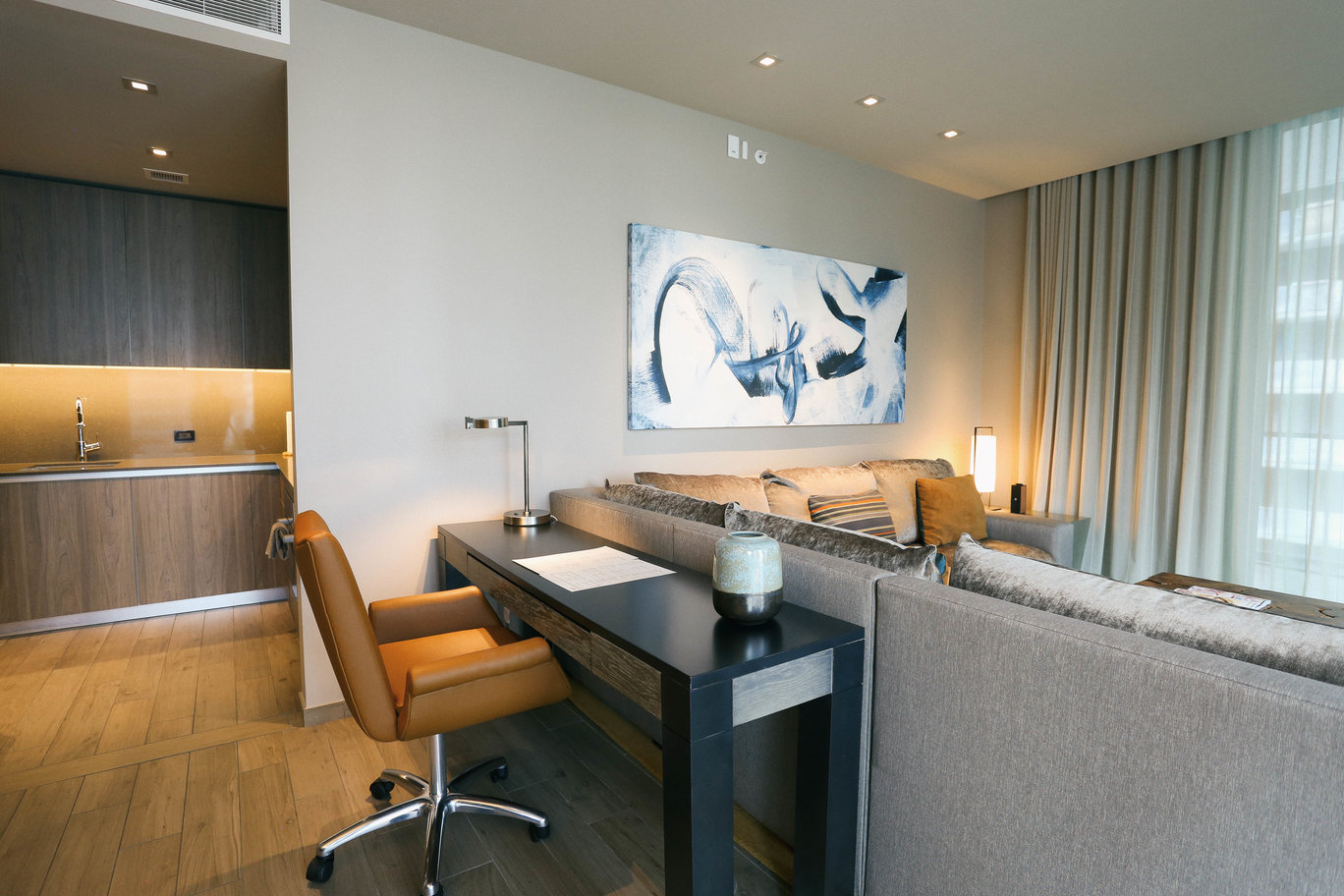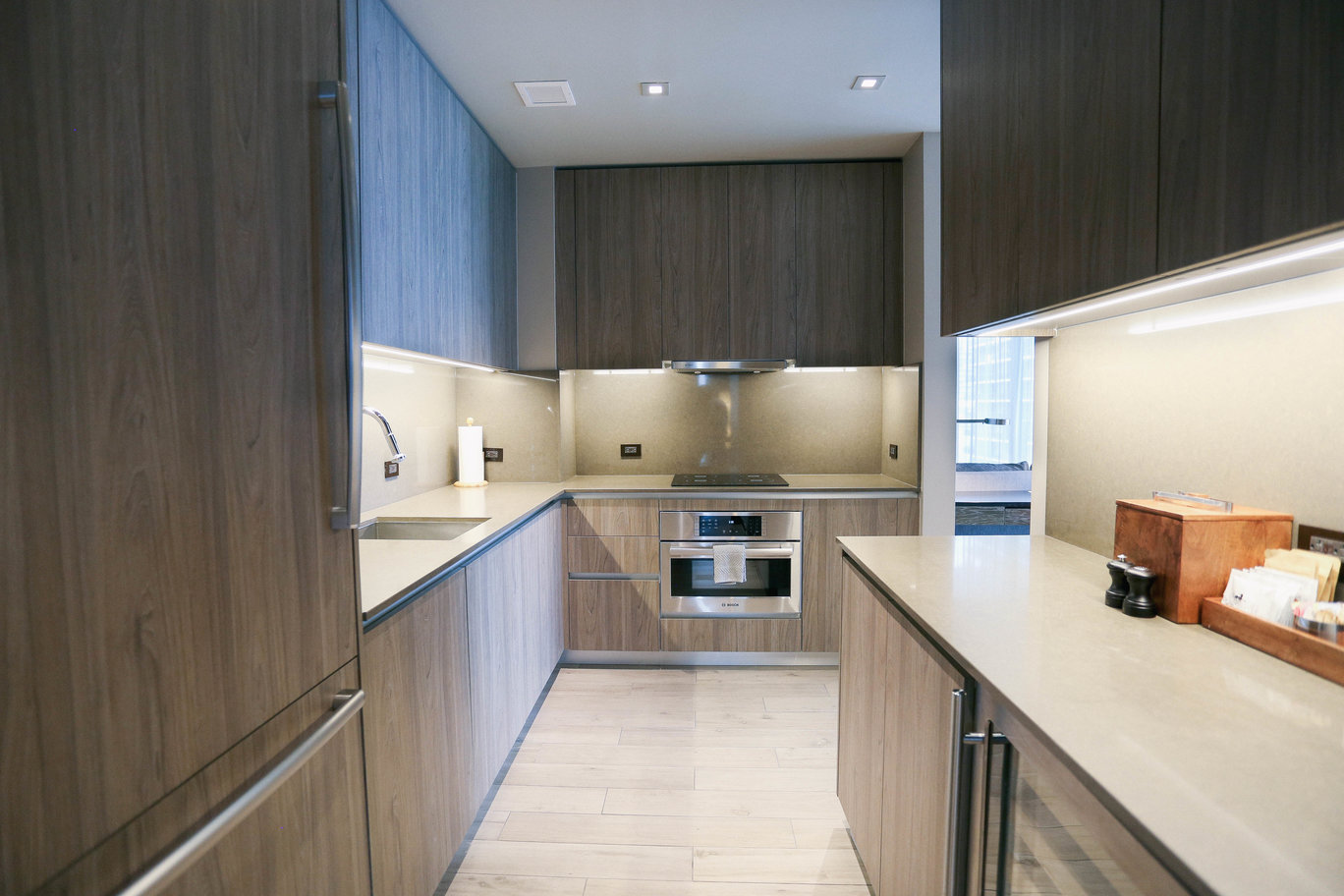 The glass to floor ceilings allows for you to not only soak in the views but also for natural light all through out the unit.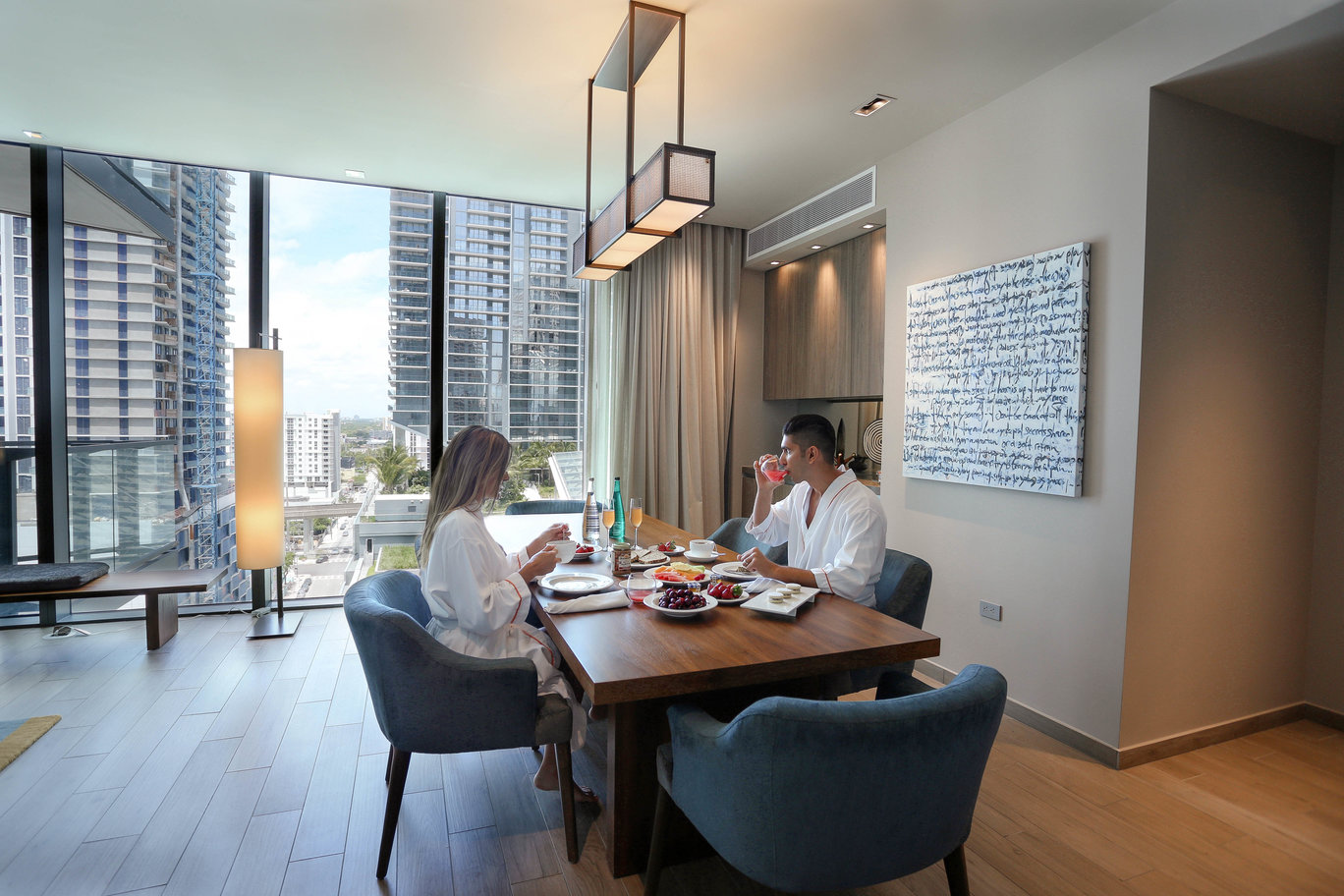 The spacious master suite has a king bed, walking closet and a gorgeous bathroom with a beautiful bathtub overlooking Brickell.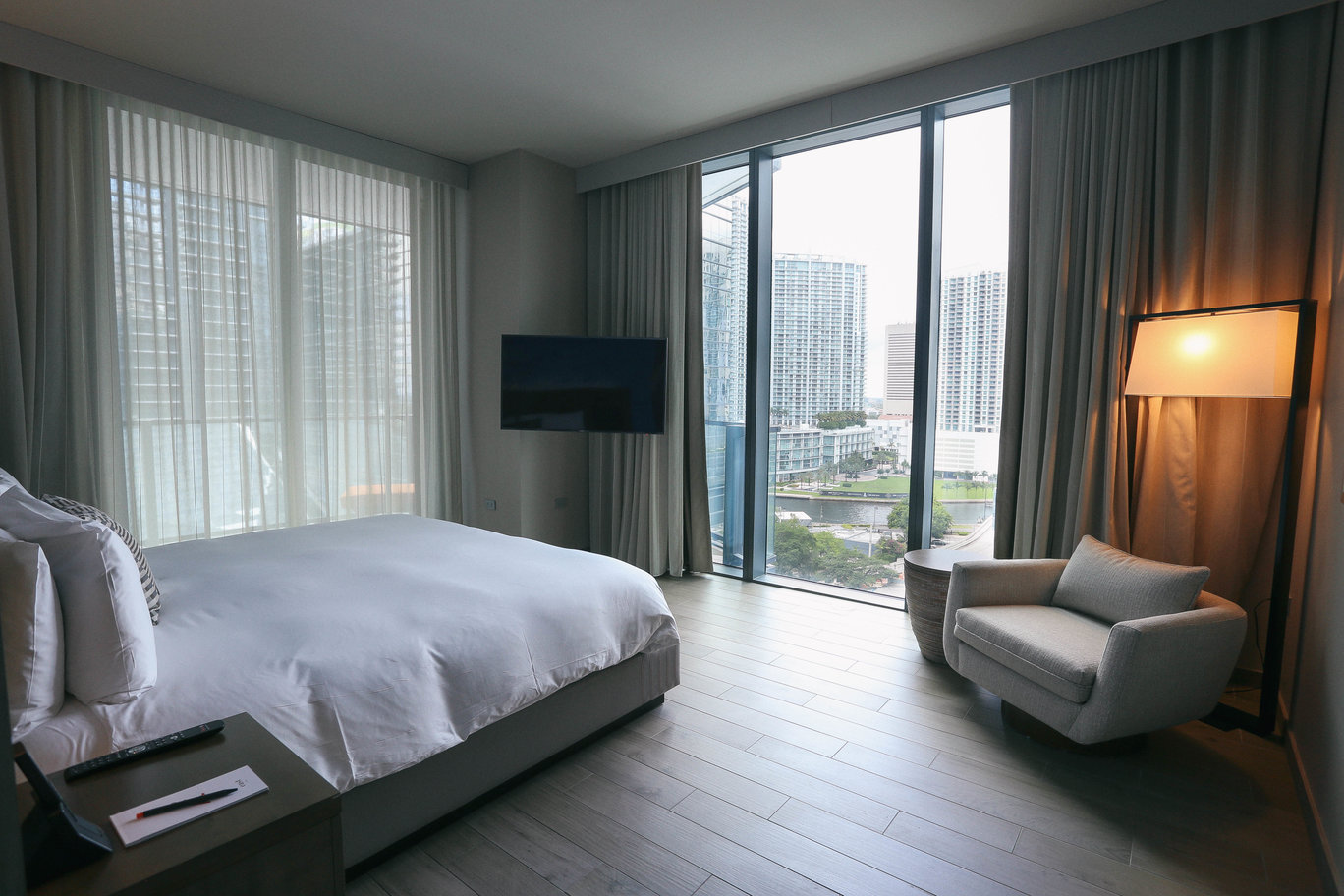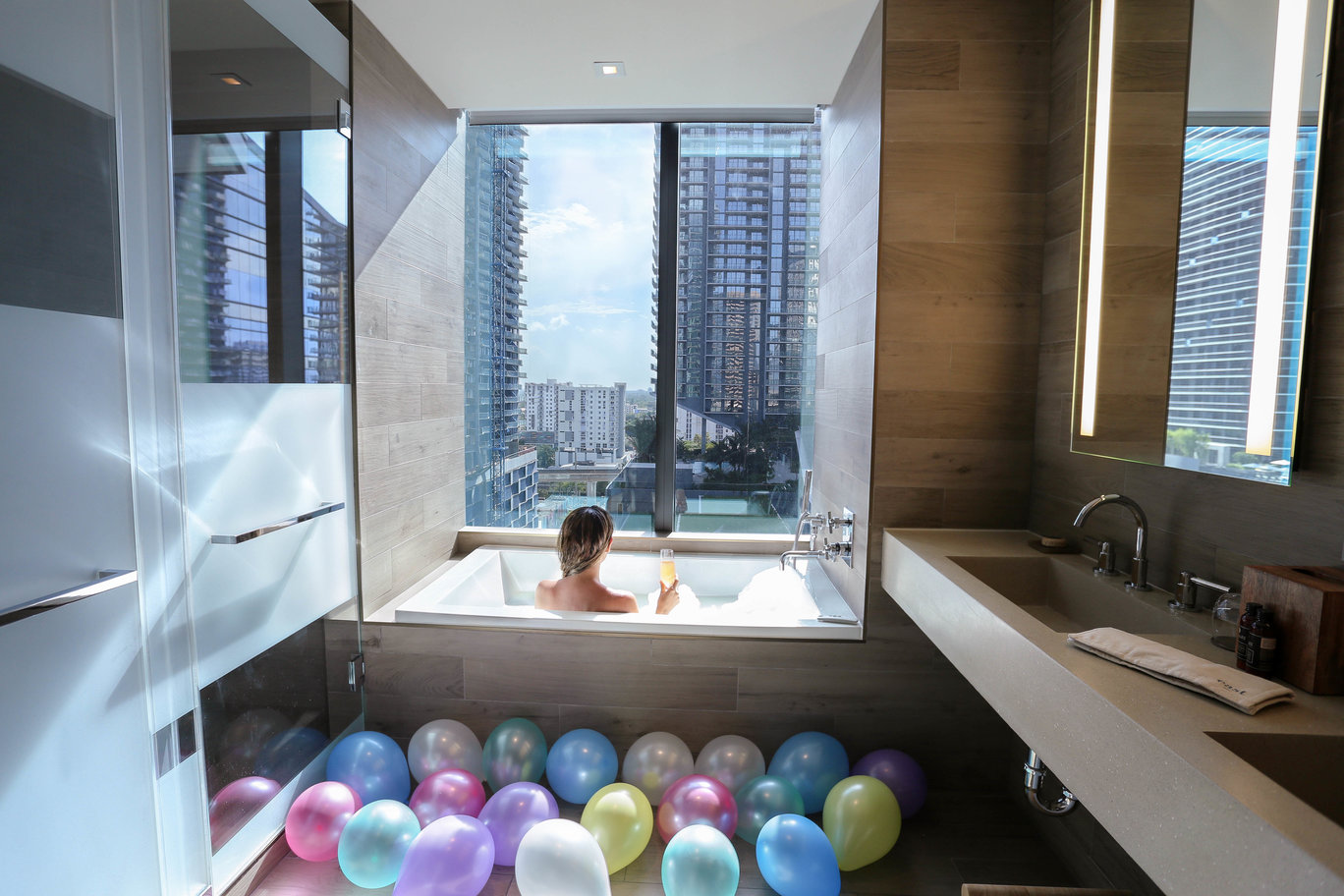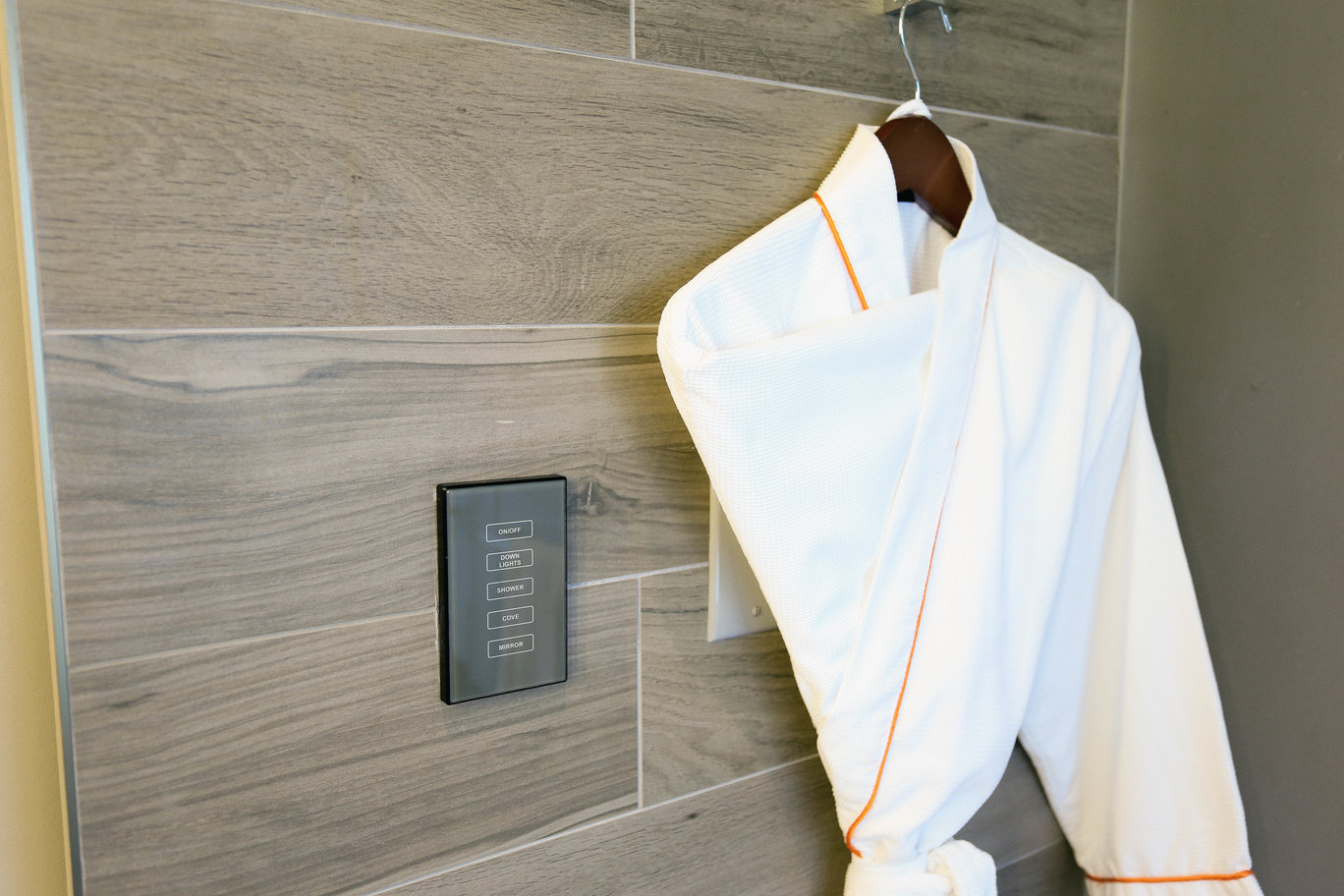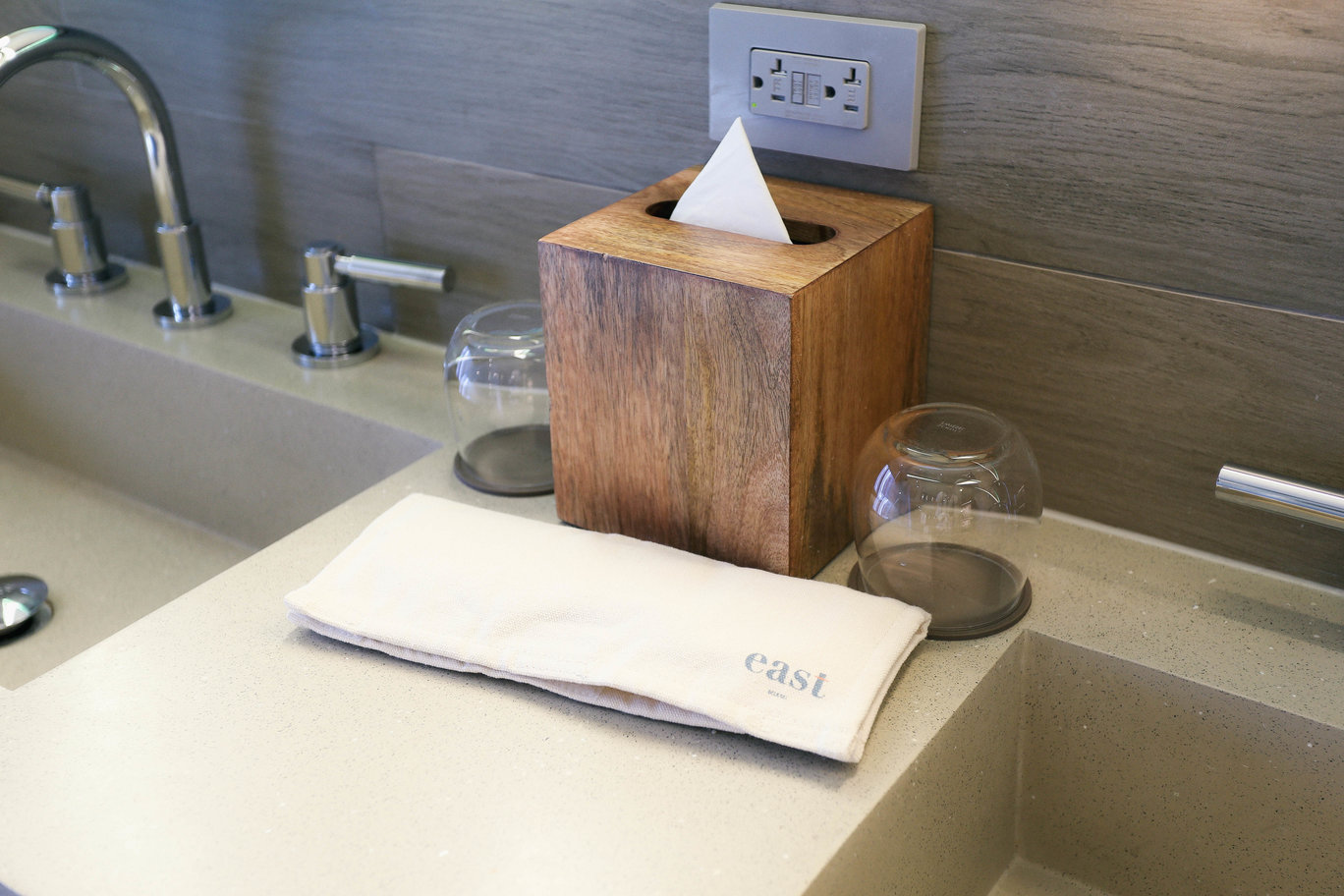 And a wrap around balcony offering city views and a view of the pool.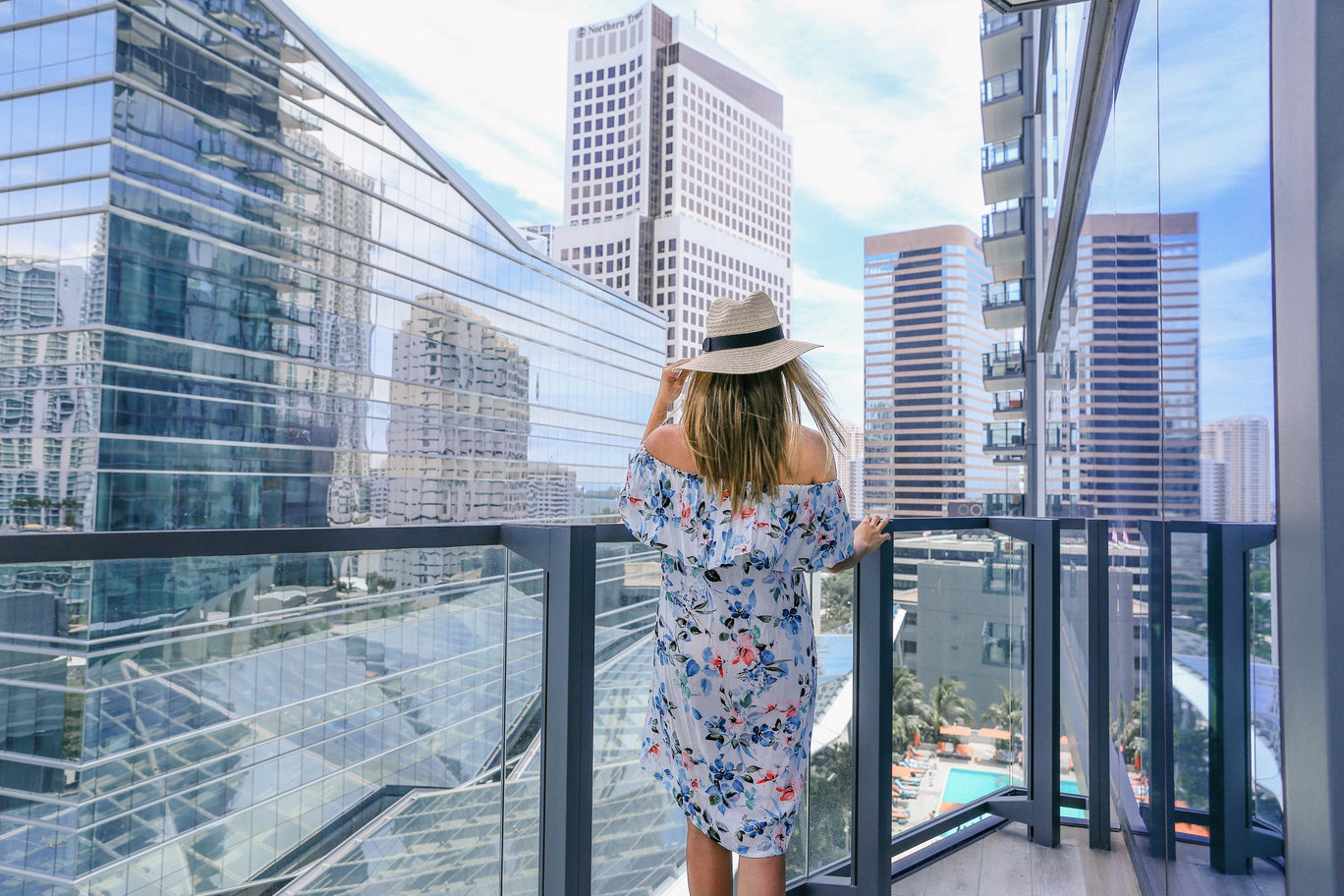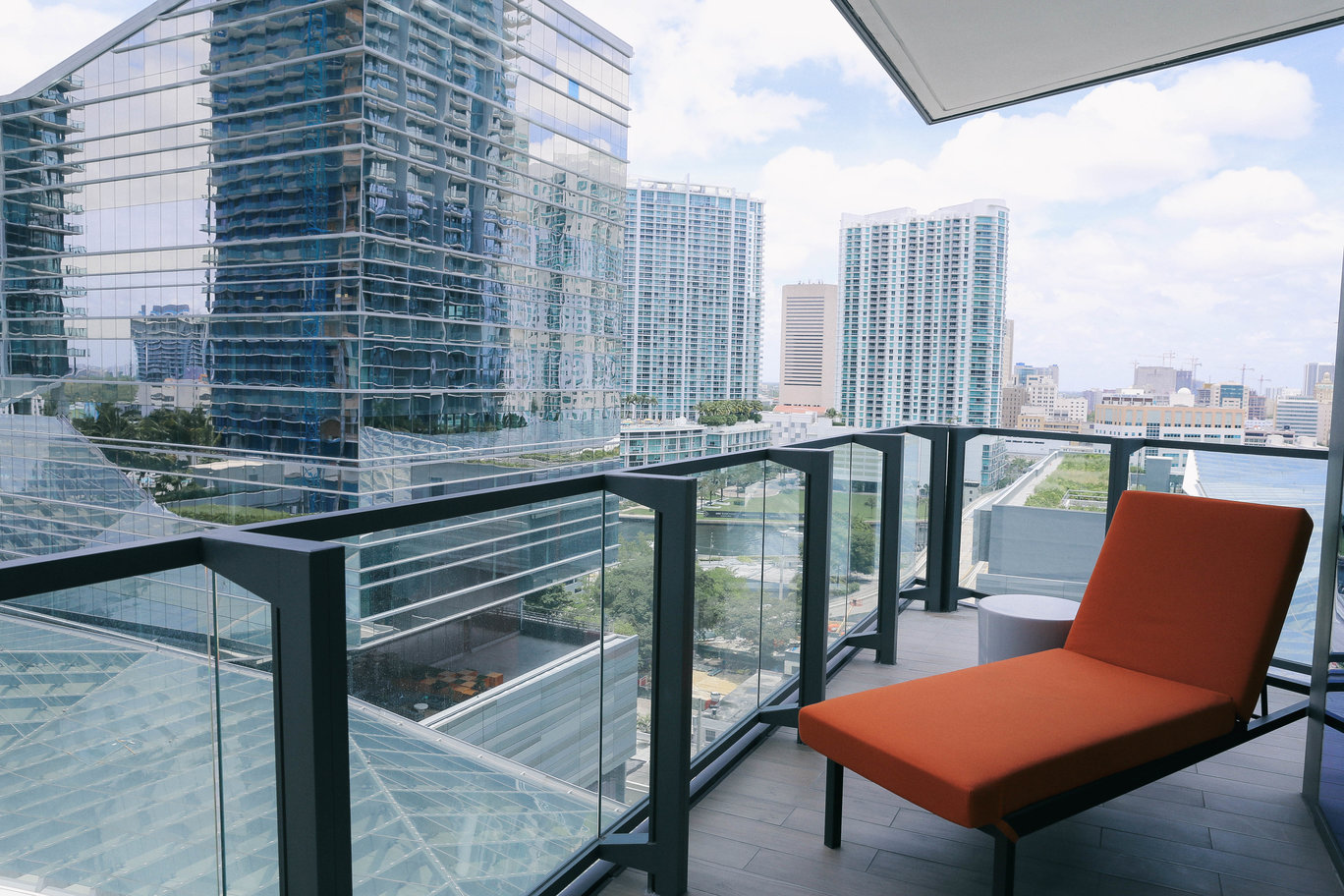 The second bedroom has two twin beds and a full bathroom.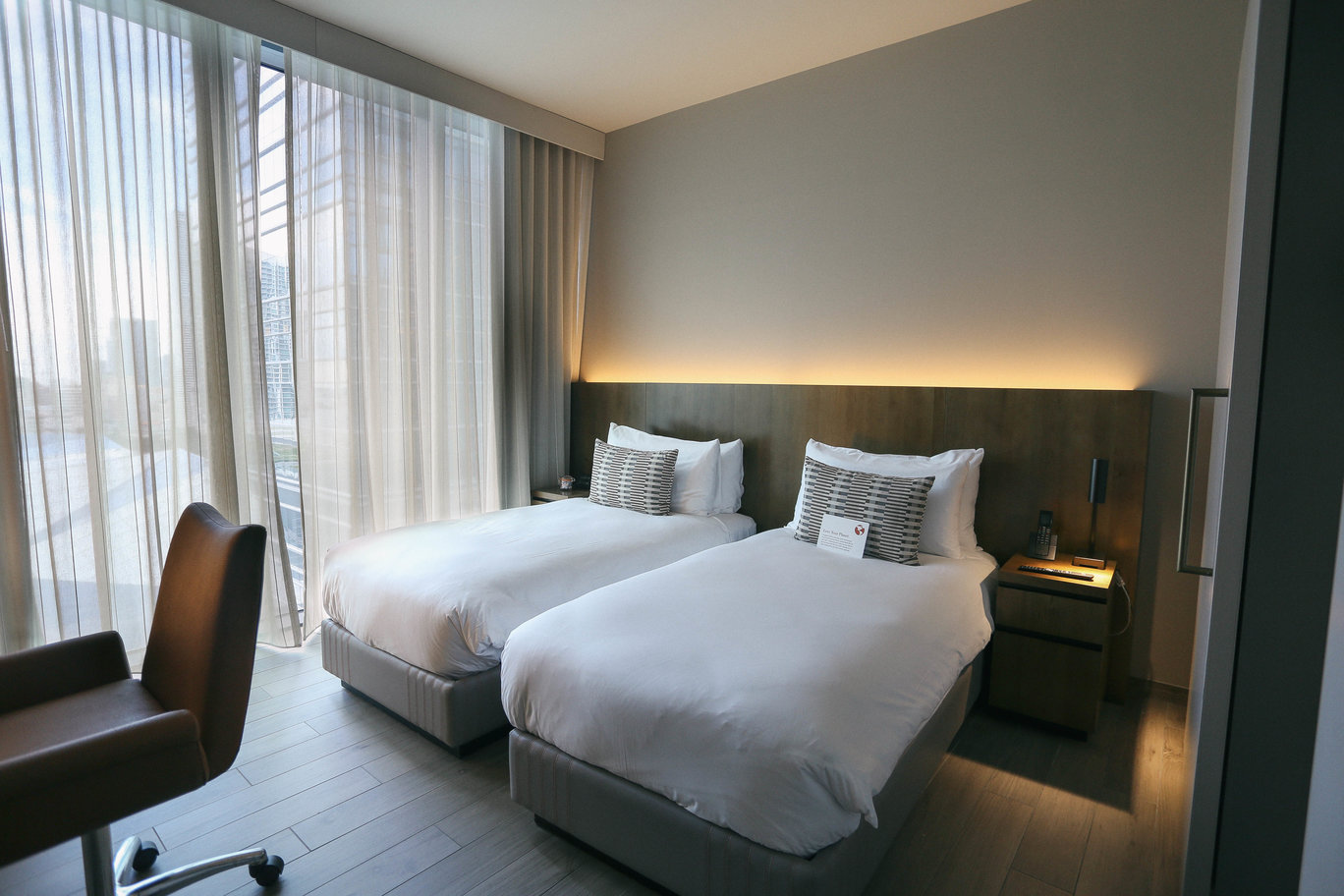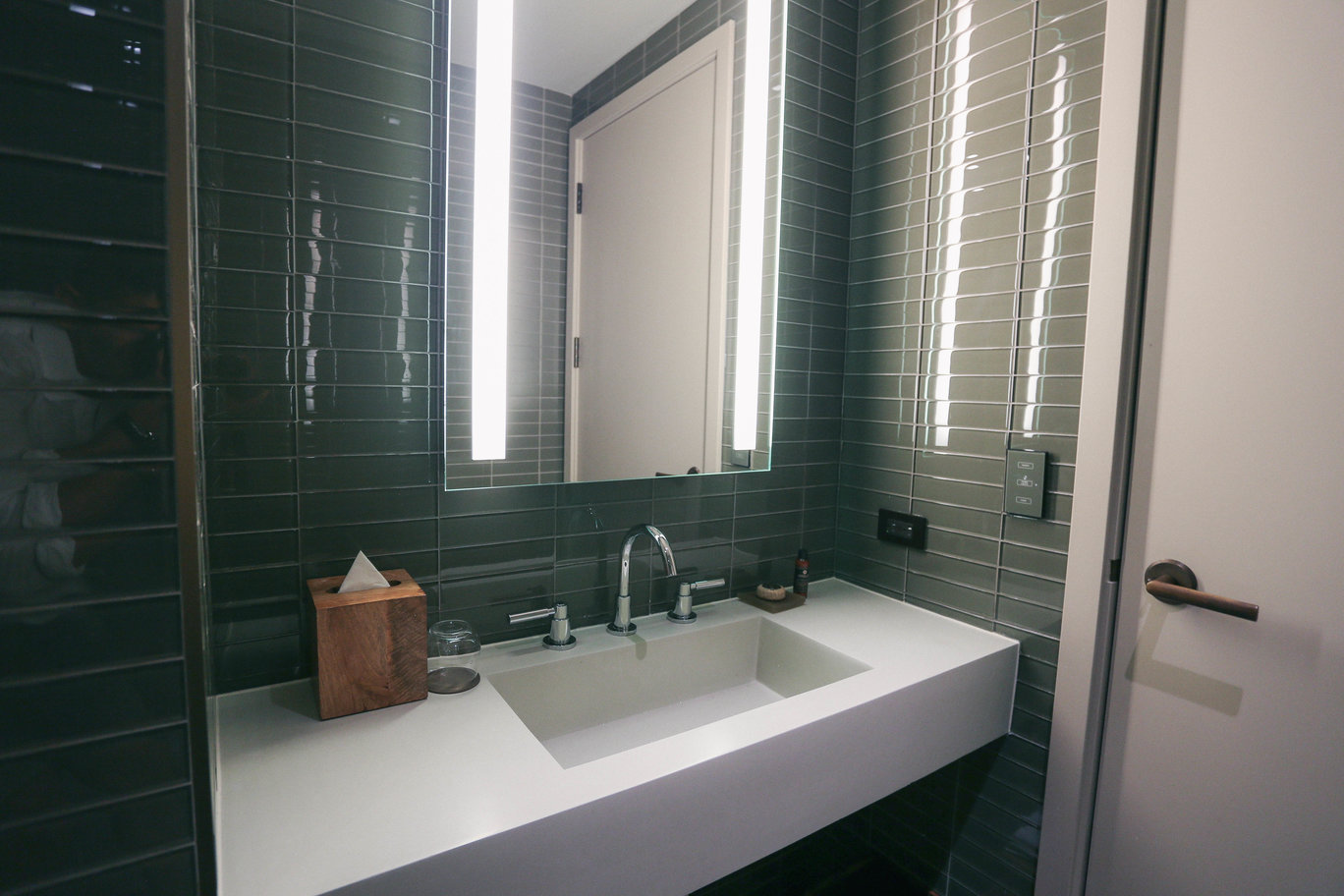 Pool & Amenities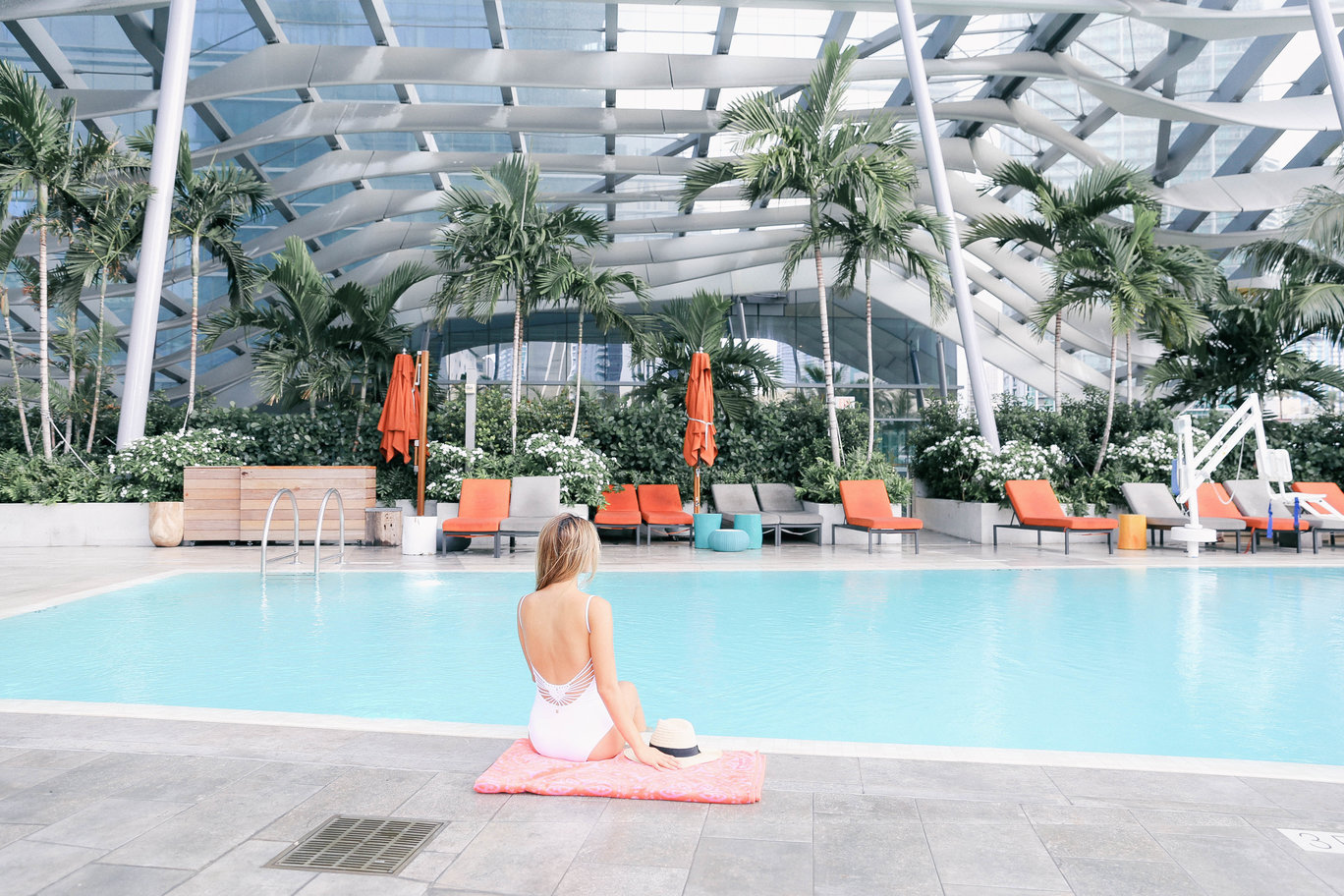 The property has 4 pools of different shapes and sizes, all on the fifth floor and next to each other. The design and surroundings are what really makes the pools so unique. Though you are surrounded by buildings and the beautiful architectural roof that connects to the mall, the pool has been designed incorporating lots of greenery.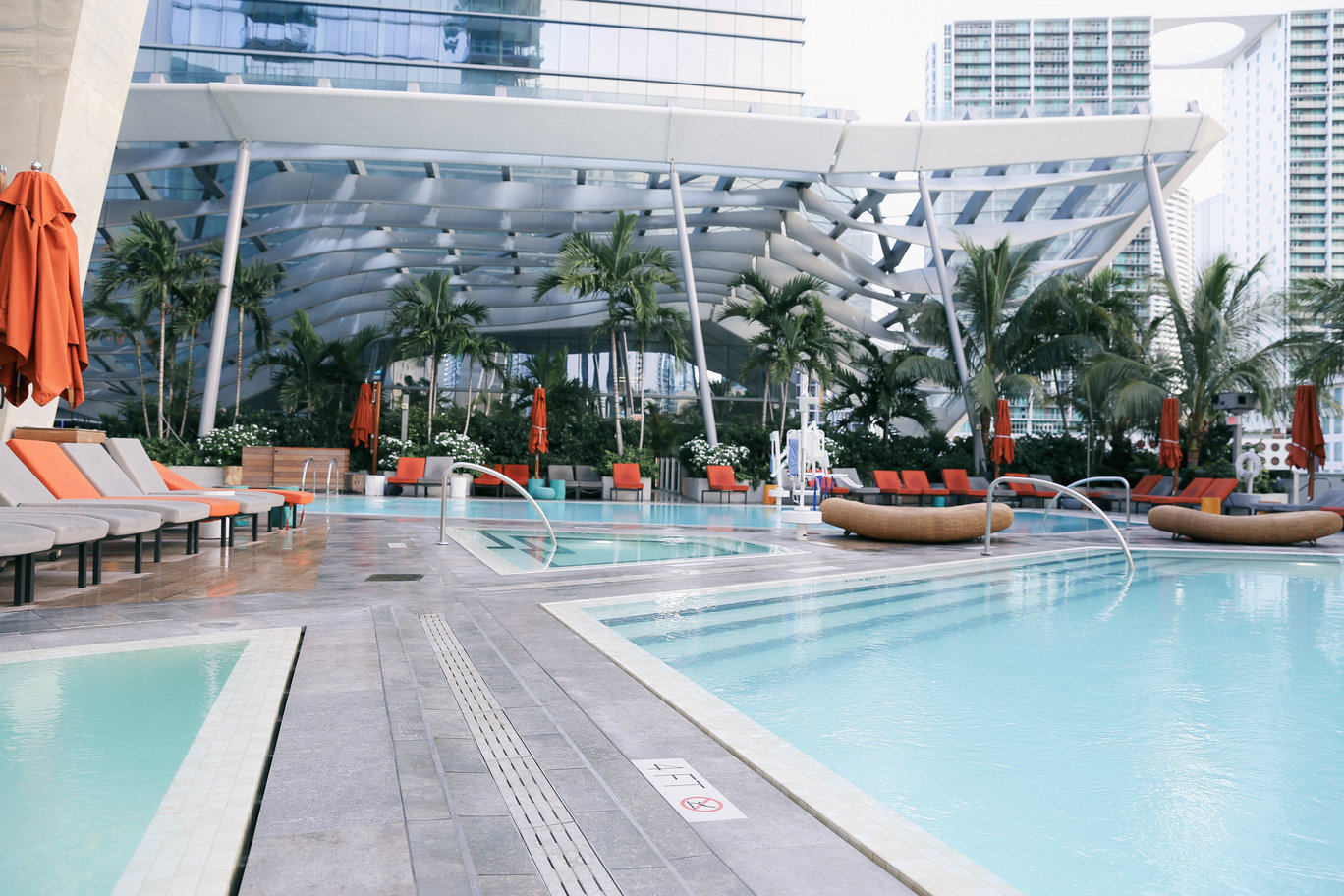 BEAST (Body by EAST) is their full-service gym that is open 24/7. Equipped with brand new equipment and bigger than your average hotel gym, it is perfect for all gym lovers.
Dinning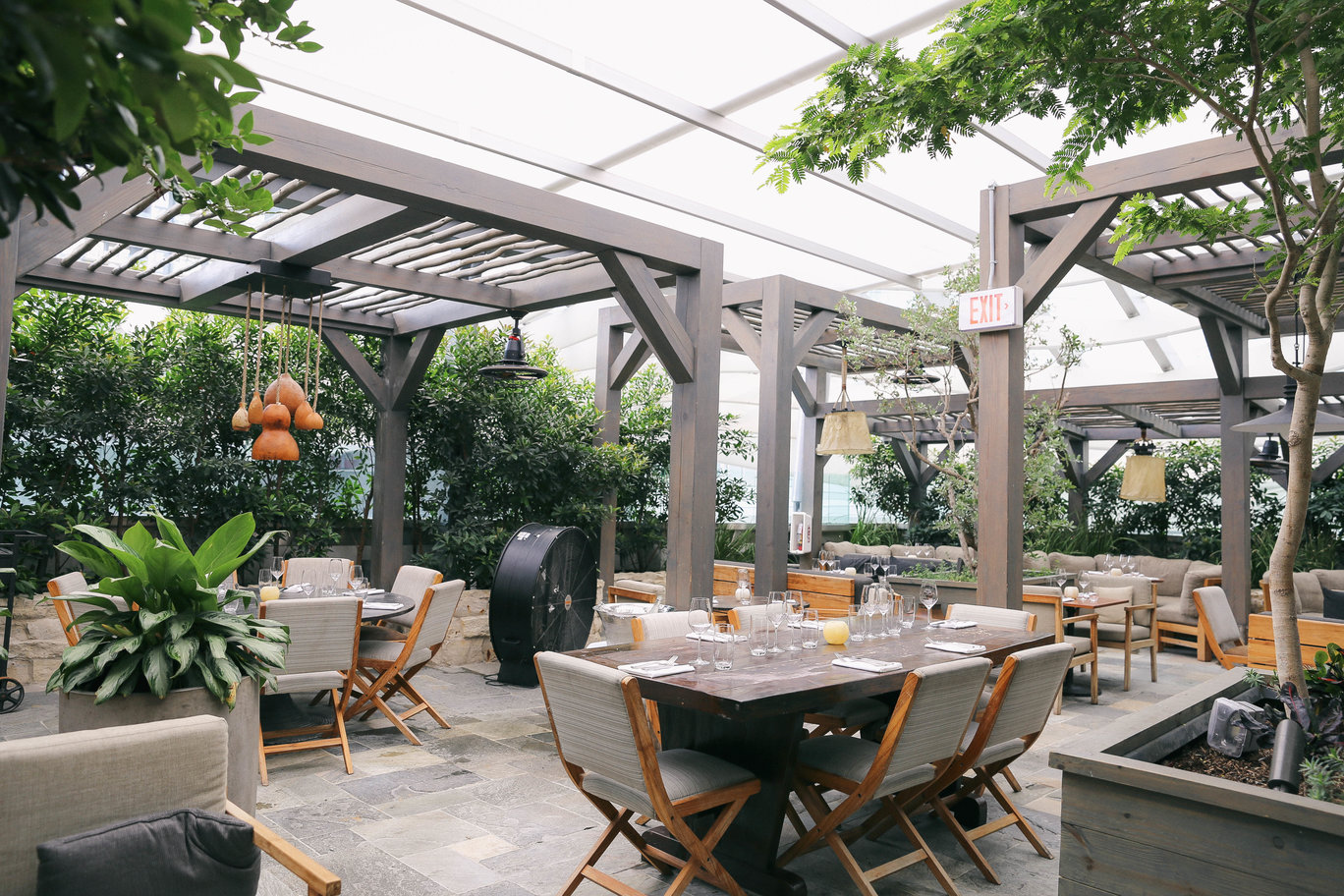 Next to the pool you can find the main restaurant, Quinto La Huella. This Uruguayan inspired restaurant is where you will find the daily breakfast buffet, lunch and dinner options as well as brunch on the weekends and is family friendly. The design and ambiance makes you feel like you are in the heart of South America in a traditional restaurant.
They have many outdoor and indoor sitting areas but they are all beautifully decorated.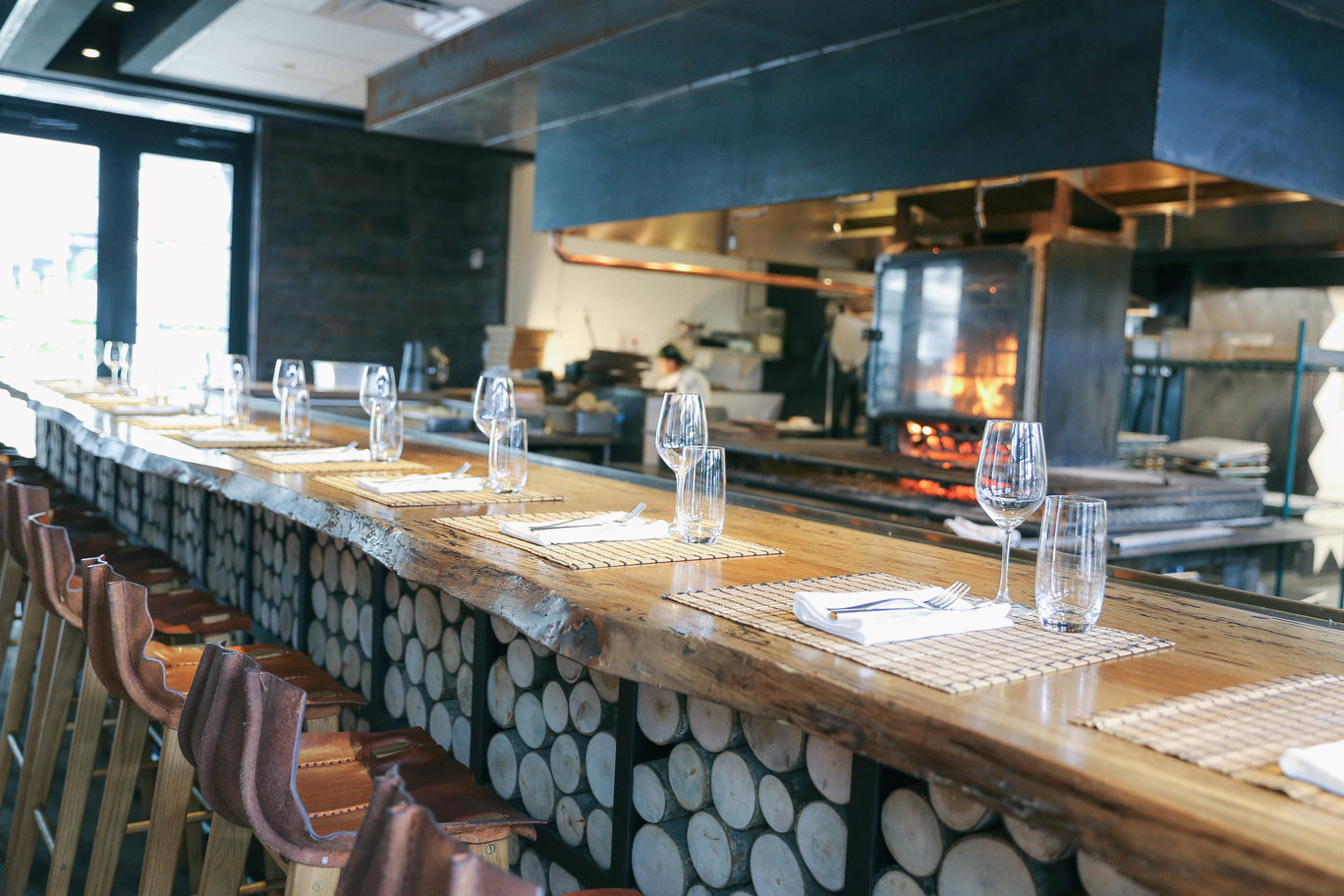 Just take a look at the details.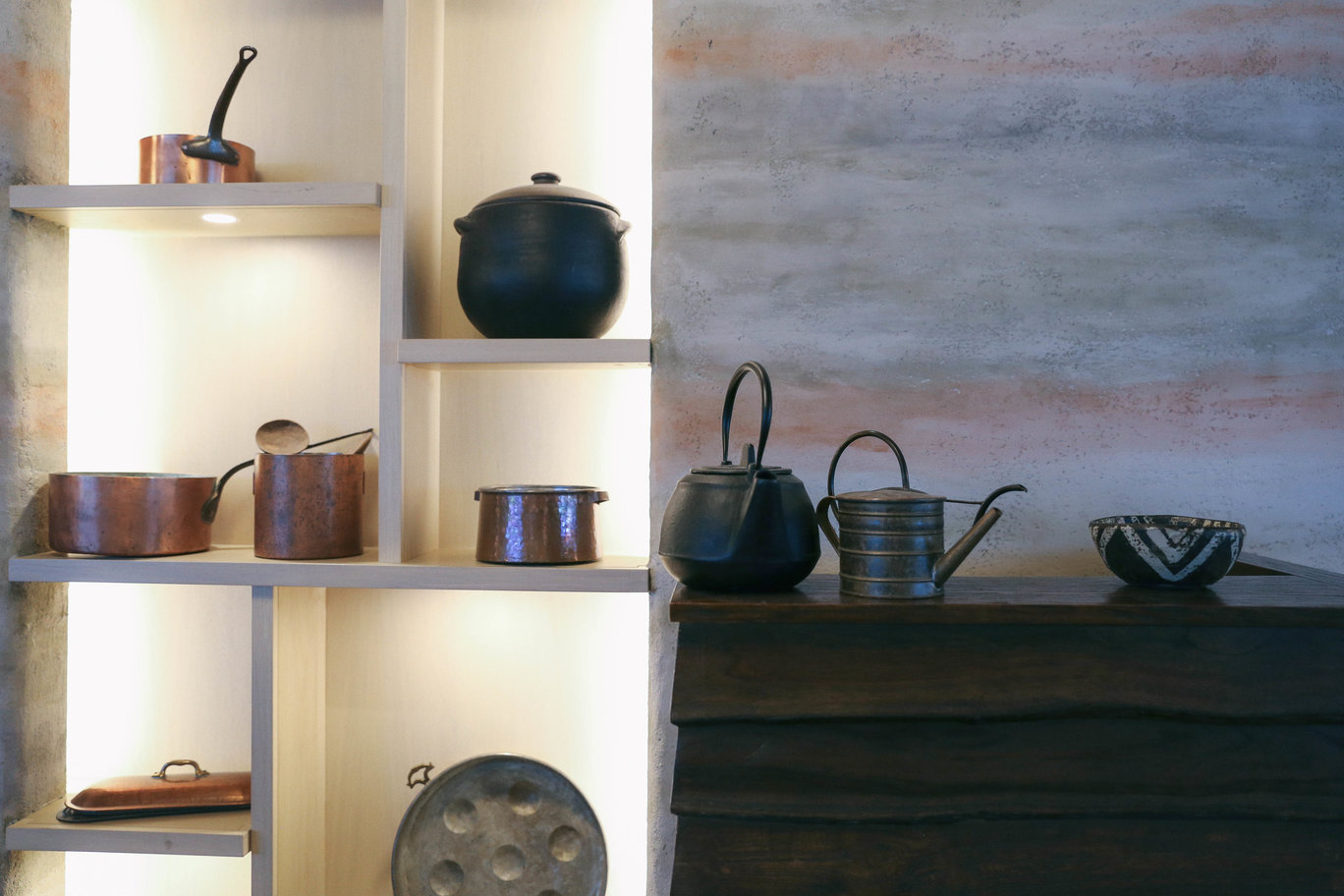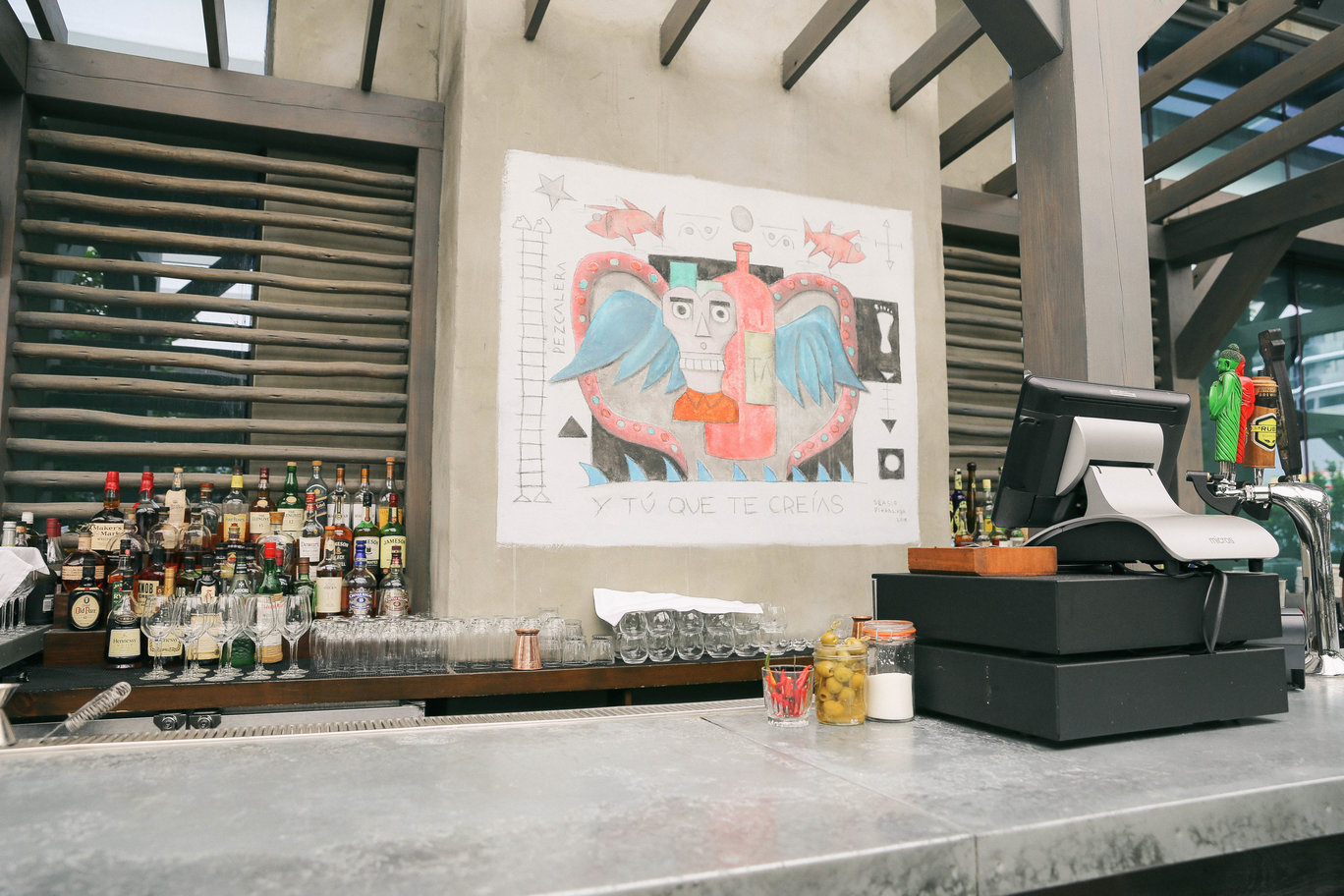 The restaurant offers a fair amount of vegetarian and vegan-friendly options. However, we found the breakfast menu to be more vegan-friendly than the continental breakfast buffet. They also do not offer a kids menu but are able to prepare some items upon request.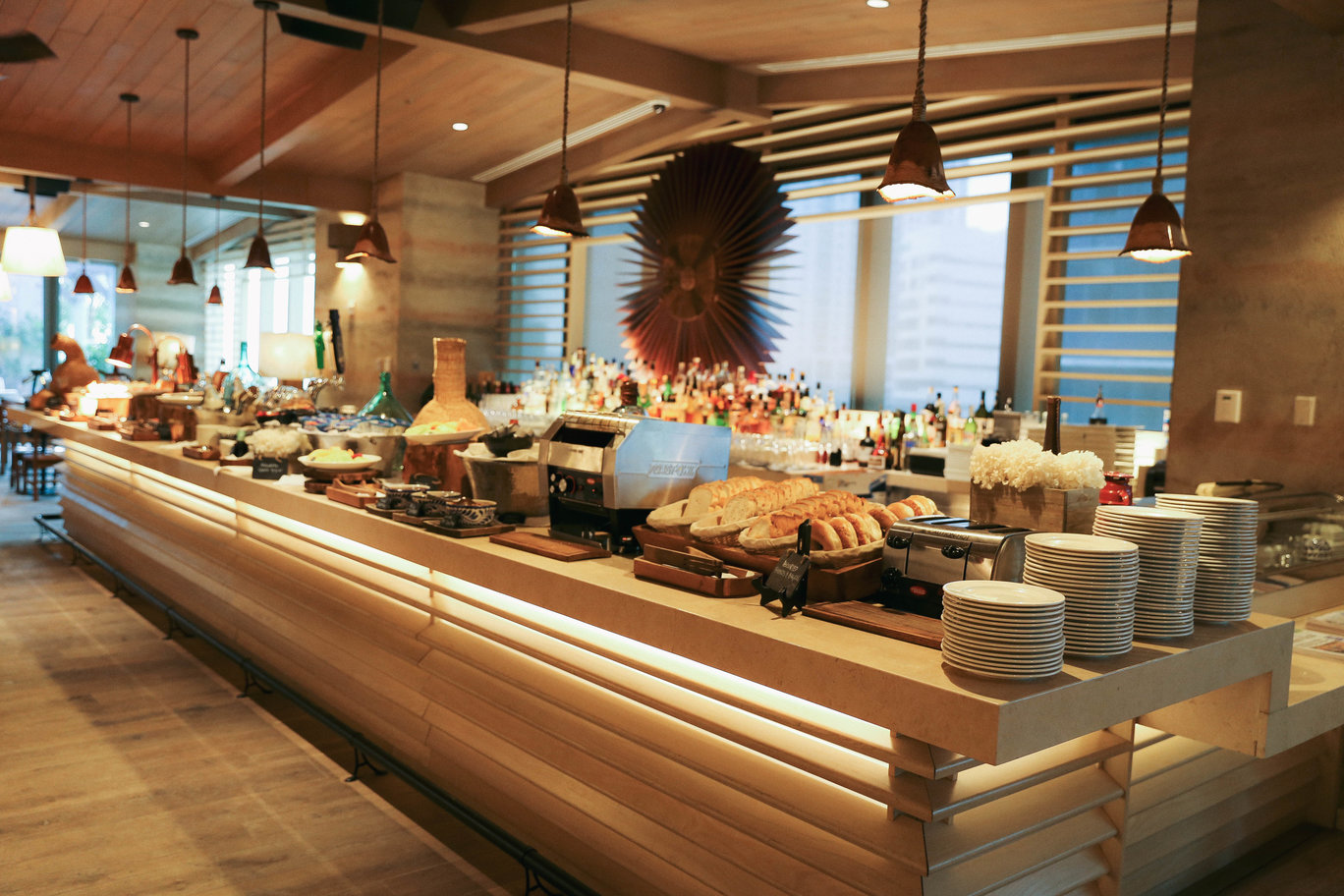 In contrast to Quinto, Sugar their rooftop bar in the 40th floor is one of Miami's best bars. Offering sweeping views, a beautiful Asian-inspired ambiance that transports you to Bali, and fantastic food -with delicious vegan and vegetarian options- in a romantic setting, Sugar quickly became one of our favorite spots in Miami. Their Mushroom rolls, spring rolls, and edamame are highly recommended even if you are not a vegetarian you must try them. Not to mention that the service here was outstanding, Ku with her bubbly and contagious personality took care of us and made us feel welcomed. This bar is Adults only, so make sure to book a babysitter ahead of time if you have a little one.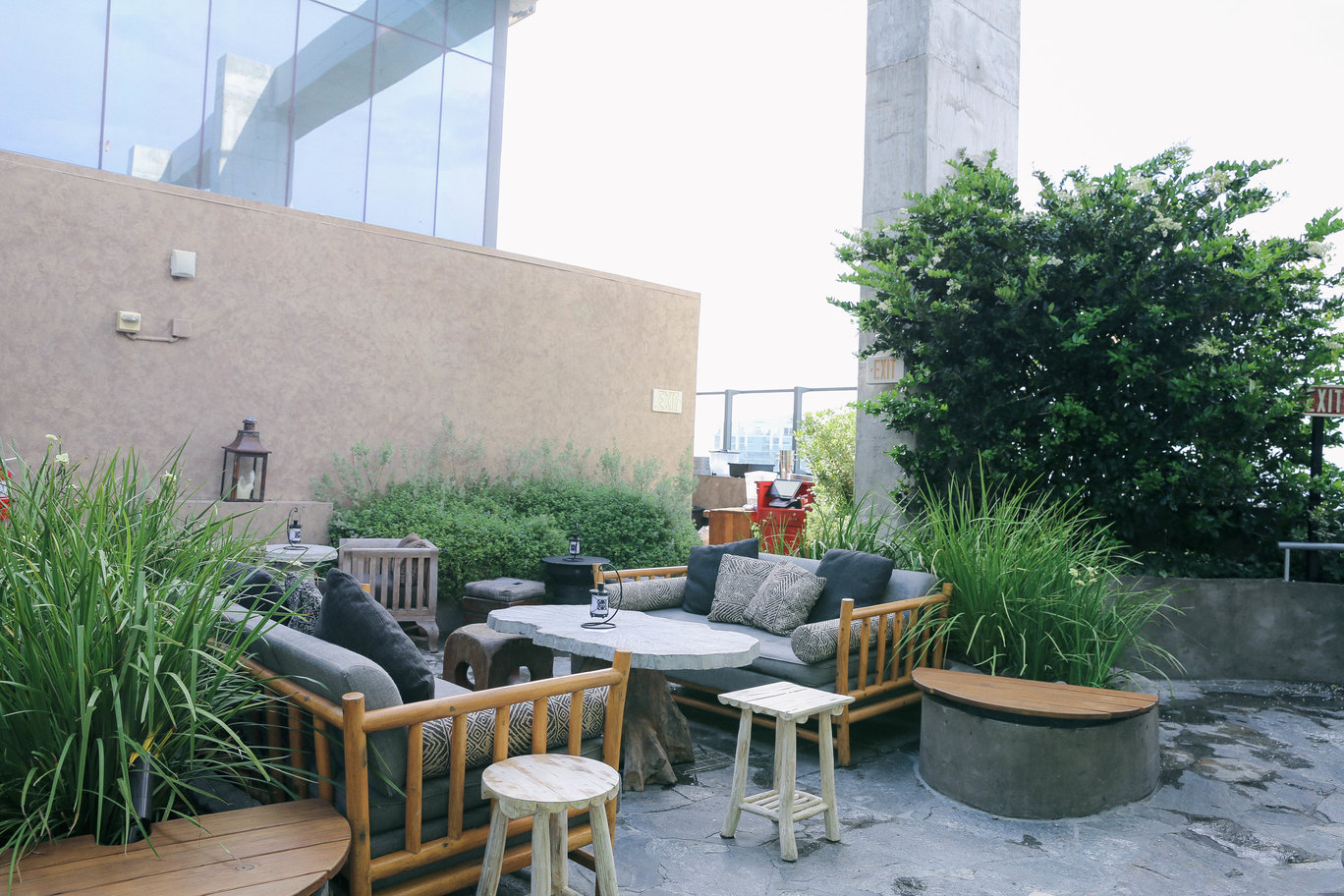 Location
Connected to a mall, right in the center of Brickell, this property is walking distance to anything you might need such as restaurants, bars, offices, shopping, pharmacies, grocery stores etc. You are even just a 6-minute walk away from Biscayne Bay and 6 miles to South Beach. And the best part is that Brickell is also not too far away from the airport, so you won't have a long commute.
Sustainability & Design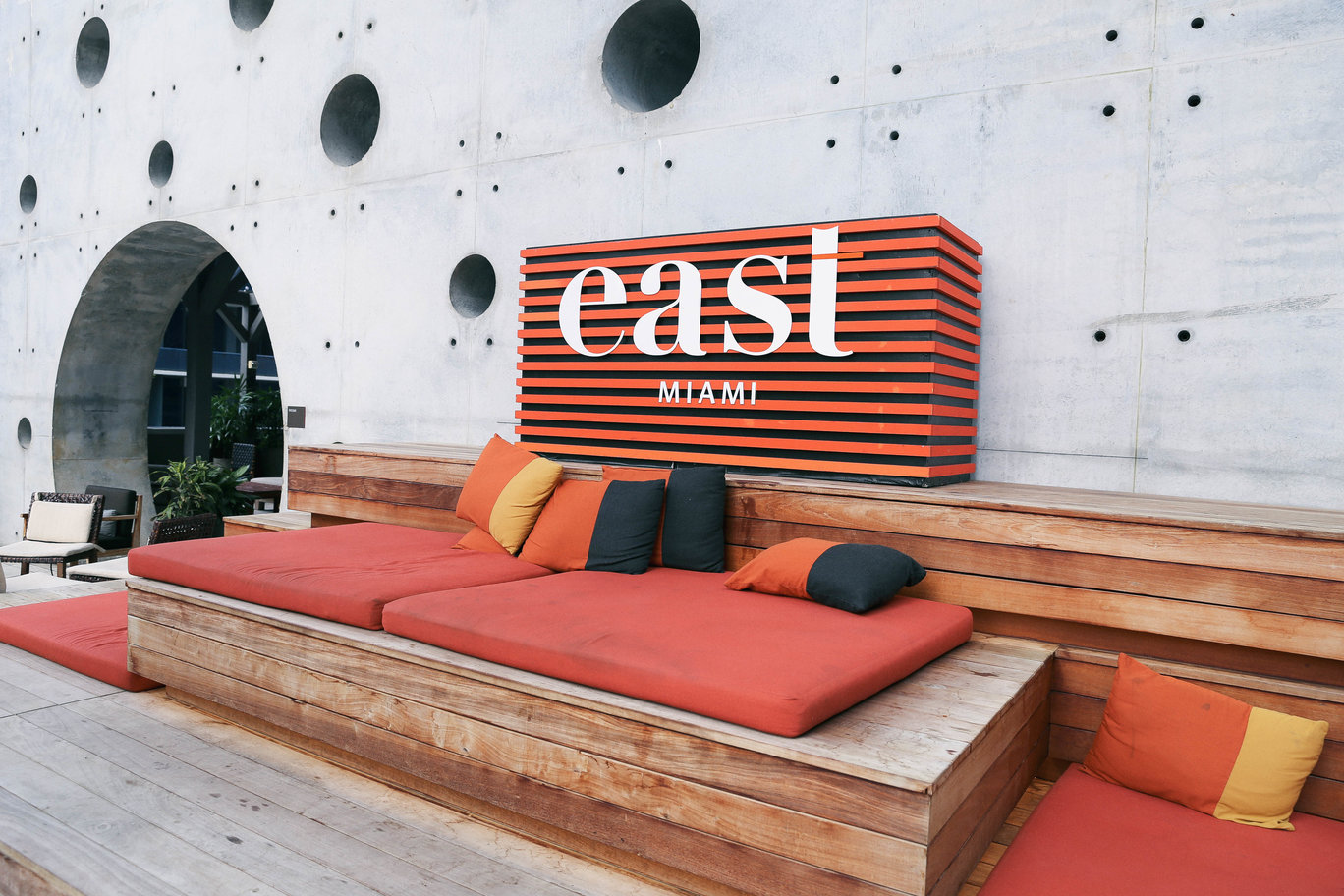 Don't be fooled by the fact that EAST Miami is located in the heart of Brickell in a city location, this property is definitely not your typical city hotel. This Swire Hotel, the first of its kind in the United States, has been meticulously designed to highlight its Eastern roots throughout the property even through the little details.  Everything is there for a reason, has been blessed by monks, Feng Shui approved and has been made in an environmentally responsible and conscious way. To such extent that even the trees that once called that land home, where relocated instead of just brought down costing them millions of dollars for this relocation. The roof that connects the mall and the hotel along with Swire's other connecting buildings has been specifically designed under the practice of "collect & re-use." The roof collects rainwater which it later uses for landscaping treatments.  Talk about a blend of design, technology, and efficiency!
Disclaimer: Though this post is in partnership with EAST Miami, as always, all opinions are my own.