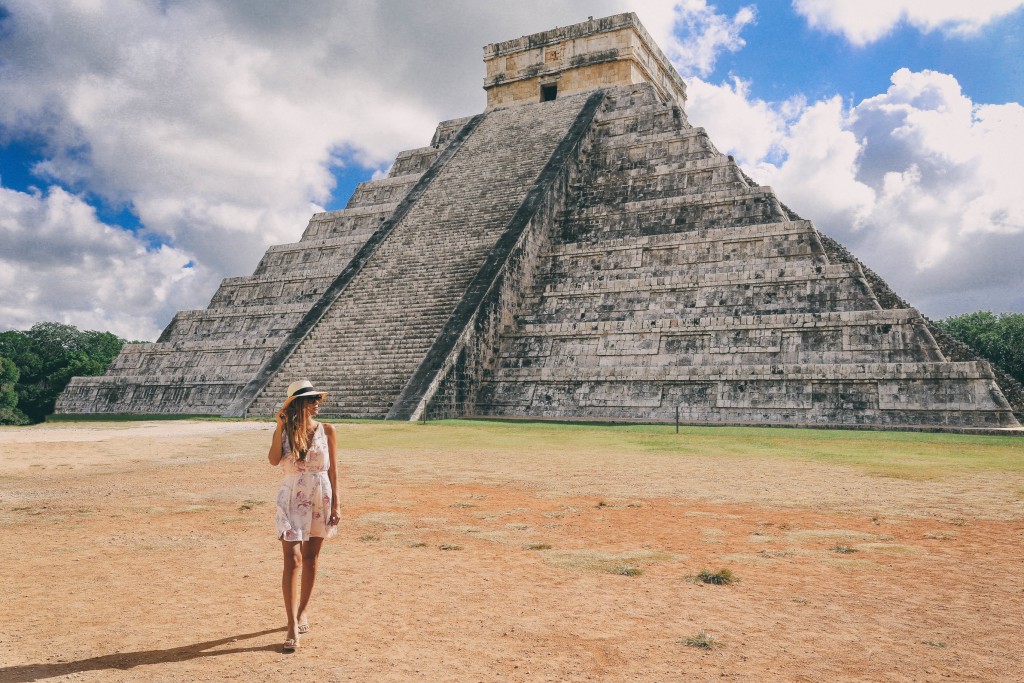 During the last year, my family and I have visited Playa del Carmen at least 5 times, and if you have been following our adventures this past year, you sure know how much we love it! During our latest and longest trip there during the month of November, we had the opportunity to visit many different places around the area and therefore check many items off our bucket list! It would not be fair to cram all of our Mexico itinerary in one post, so I will be dividing our itinerary into 3 parts (not necessarily in chronological order) so I can show cast each location properly and with all necessary details.
Usually our Mexico trips involve lots of beach time, vegan food and some good old family time but there are just too many great places close to Playa del Carmen that you just have to visit.  Even though we usually try to avoid all sorts of museums or busy landmarks that are most likely full of tourists (tourists traps), we decided to make an exception to visit one of the new Seven World Wonders of the world, Chichen Itza. We hired a local driver and made the 2 hour drive (each way) from Playa del Carmen very early in the morning so we could make sure we were there right at 8am when it opens. At this time there were not that many people, only us and maybe 3 or 4 tour groups, but we all took turns to take pictures with the infamous step-pyramid known as "El castillo" which means the castle.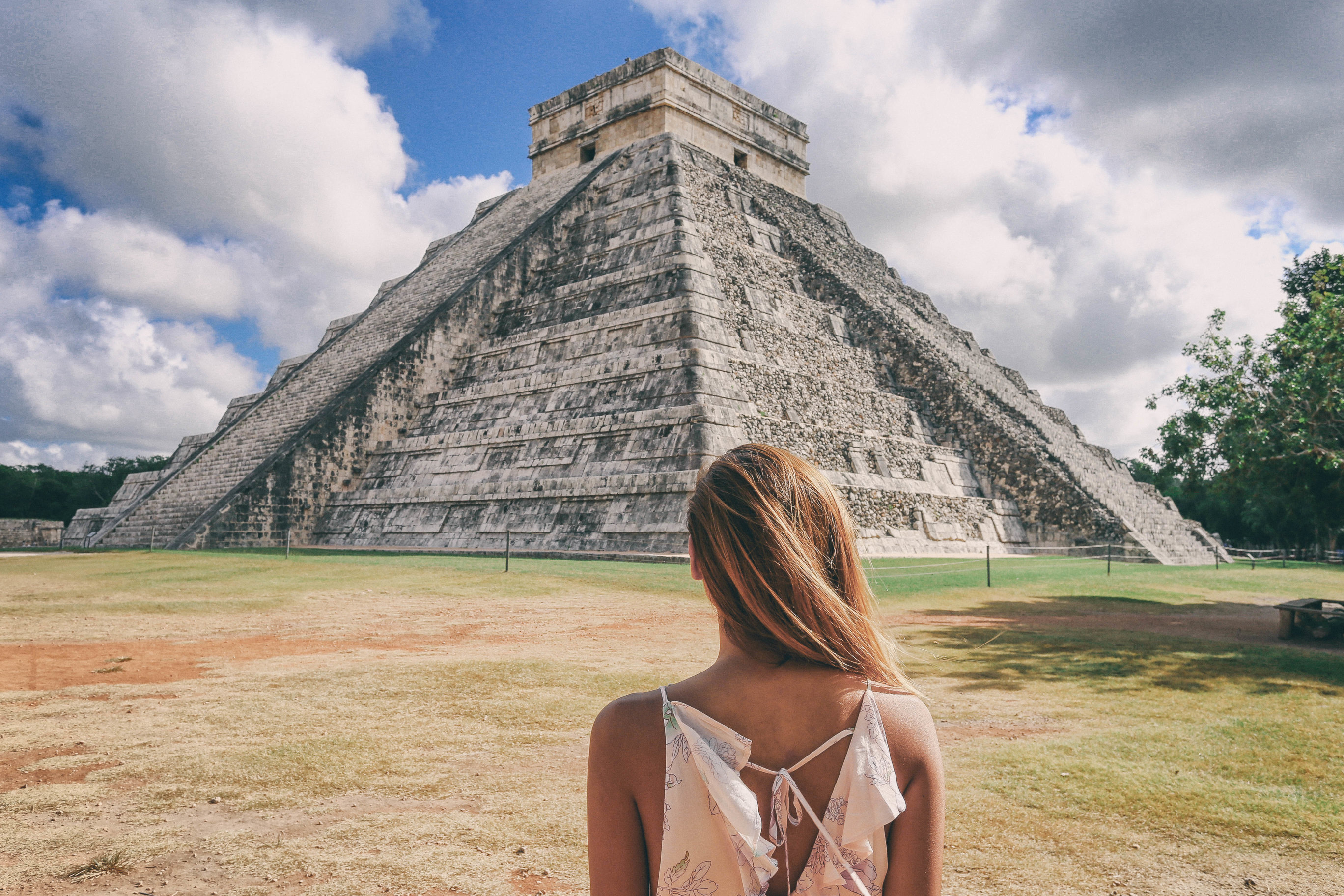 Since Chichén Itza became one of the 7 World Wonders, in order to prevent it from deteriorating , you are no longer aloud to climb up the steps. I have to admit, I am a little jealous of those who in the past years where able to….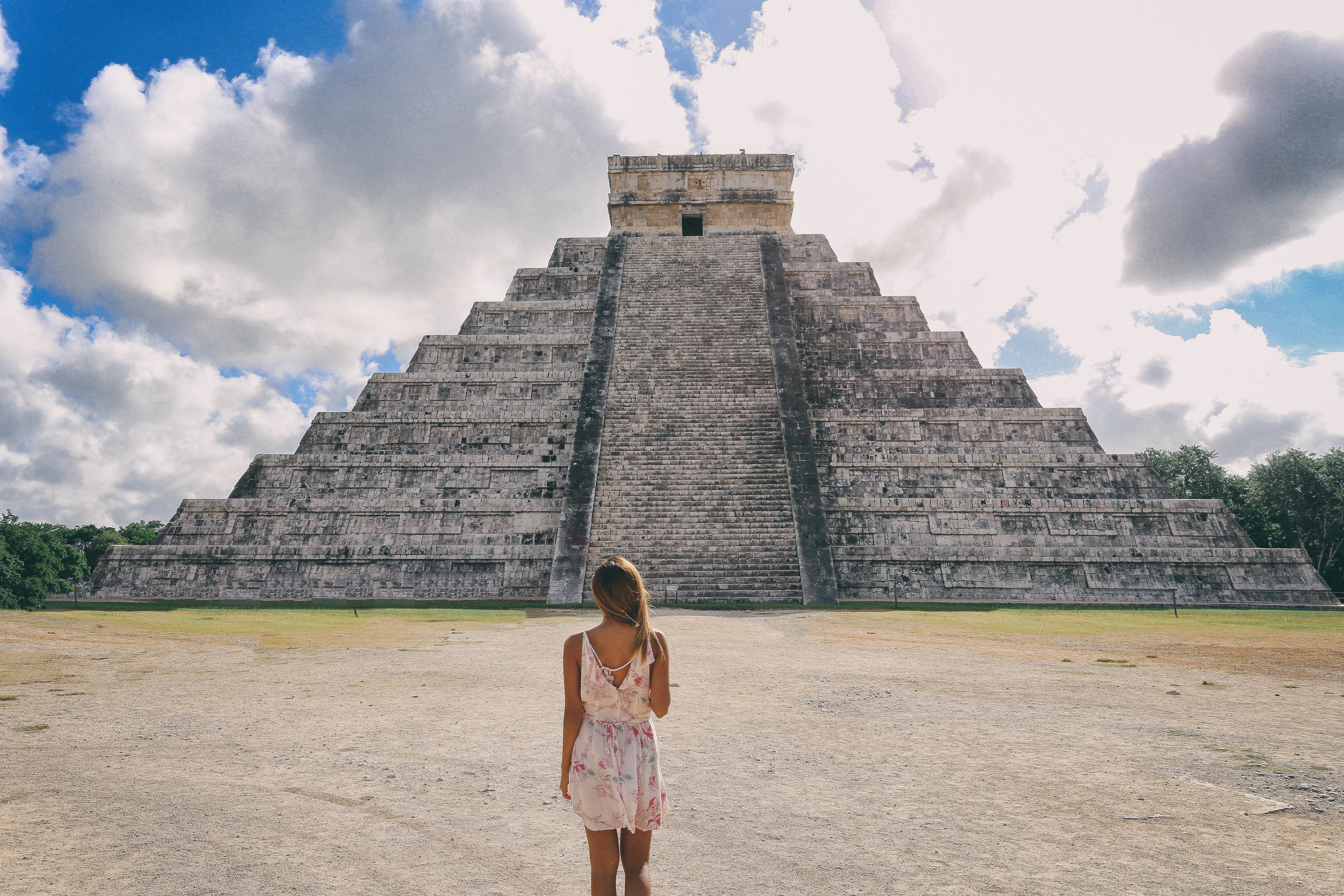 We decided not to take a guided tour since we like to be on our own schedule and the little one doesn't do well in tours and us adults neither haha.
Within 30 mins after we arrived, the place was crammed with tourists so we were so glad that we made the extra effort to make the journey earlier. After spending almost two hours just enjoying the Mayan city of Chichen Itza , we made our way for yet another bucket list destination: Cenote Ik Kil. I have to admit that visiting this centote was the driving force for our adventures even more than Chichen Itza since we tend to love and appreciate natures wonders more than man made ones.
For those of you who don't know (its okay not to know!), a centote is basically a sinkhole due to the collapse of limestone bedrock that exposes beautiful water underneath. Yucatan in Mexico is full of them but Cenote Ik Kil is one of the most famous and well known ones.  At just a 15 minute ride from Chichen itza, it is perfect to combine both together!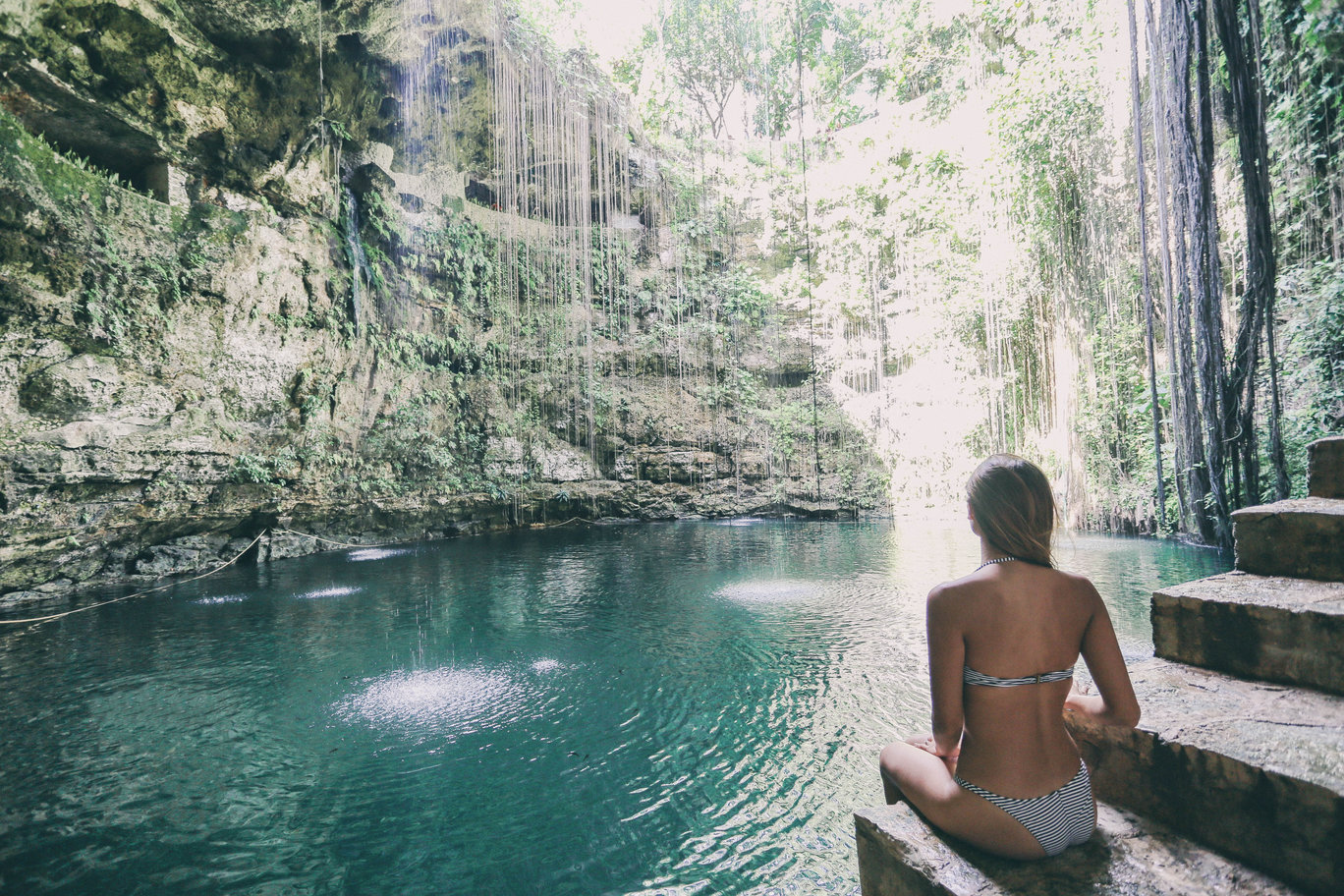 We arrived right when the cent opened at 10am and were lucky enough to be the only ones there! We immeditely took some pictures really quickly and in less than 3-5 minutes the whole place was completely covered with tourists! We came to find out that over 11 tour buses had arrived ALL at the same timing making it virtually impossible for you to move around let alone enjoy the beauty of this place.
The cenote itself is something extraordinary, like something that I have never seen before. It is such a beautiful wonder of nature and even more impressive than I had imagined! But due to the invasion of tourists, we were forced to leave. The place is much smaller than you think, and the platform next to the water was not big enough to contain every one causing lines all through the steps. Even though the cenote was magnificent, we left with mixed feelings  because the place was more touristy and completely different than we had imagined. There is a buffet restaurant, showers, lockers… very urbanized and not as secluded as I had imagined it to be. Even with this, I am very happy we went and got to see this place with our own eyes!
With lots of time still left our driver suggested that instead of heading home, we should visit Valladolid and we are sure glad we did! The small colonial town of Valladolid is one of the Yucatán Peninsulas' best kept secrets. The colorful houses and colonial charm of this small city is what makes it so magical! Absolutely a must addition to your itinerary when you visit Chichen Itza.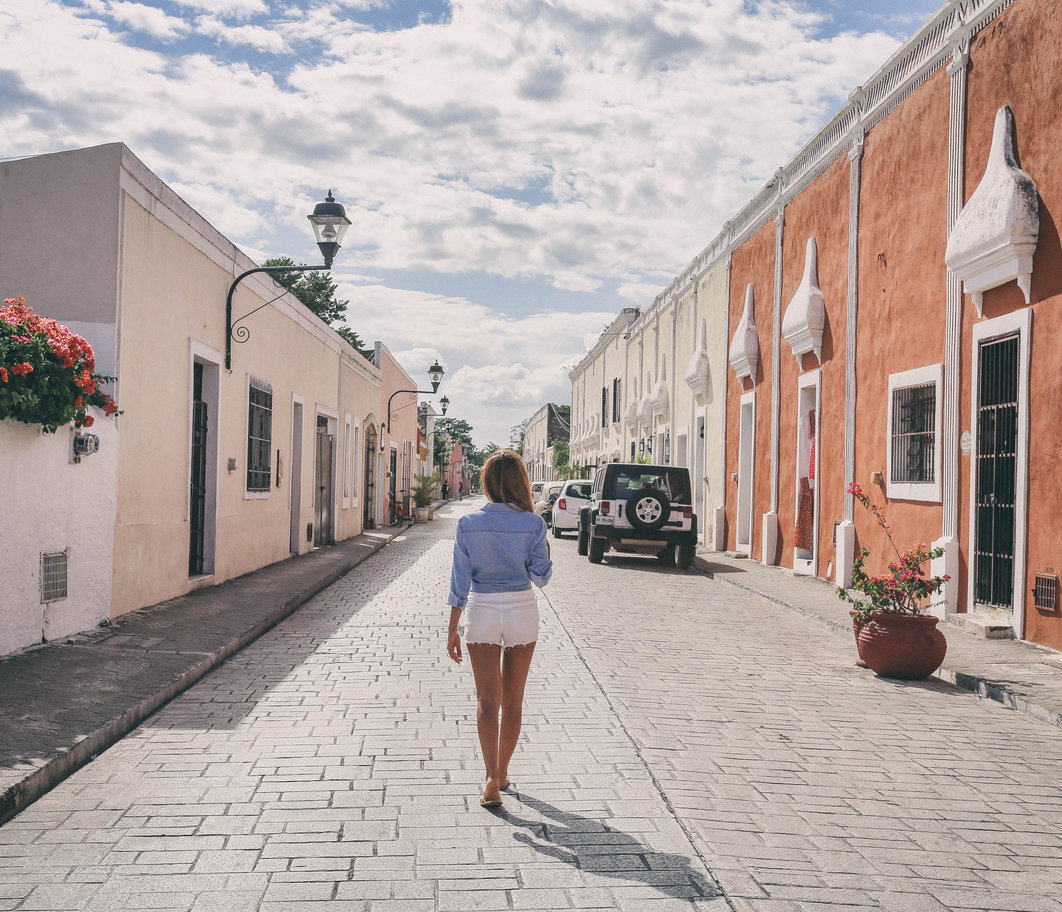 Like the street pictured above there are many of them to be discovered, but since the little one was getting a little tired after a long day we just took these pictures and headed for lunch to La Casona.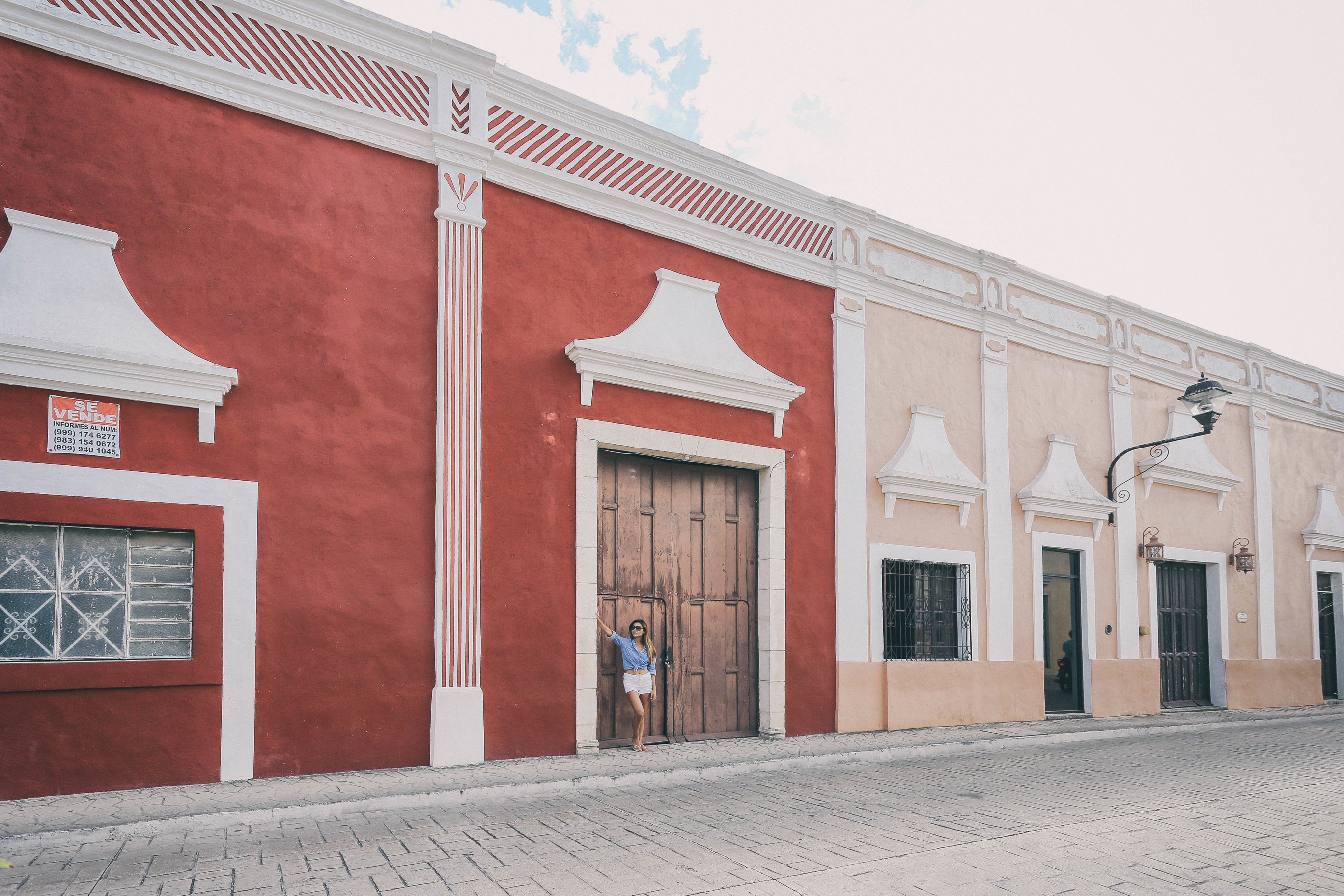 Located in one of Valladolid's most historic buildings, La Casona de Valladolid is a beautifully designed restaurant with traditional details such as French doors, large arch that allowed horse carriages to enter, out door open patio surrounded my colorful walls and a little altar dedicated to the Virgin Mary detailed in colorful Mexican tiles. Unfortunately the buffet had already closed but we still decided to hang out there for a while as we really liked the back patio. We grabbed lunch somewhere else (vegan options where limited everywhere), and headed back home.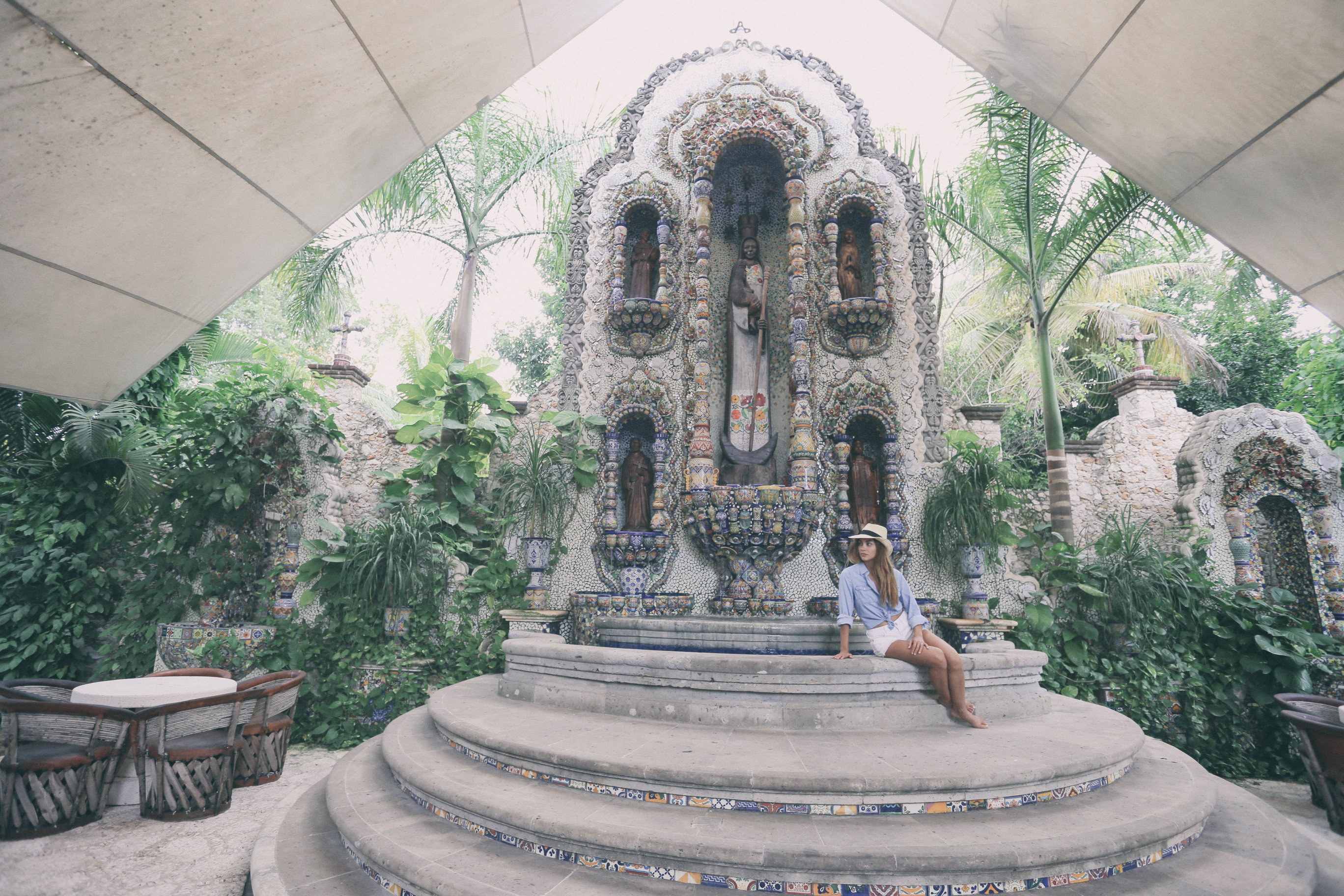 Visiting all three places in one day made for a very busy and long day. We left around 7 am (its one hour less in Chichen Itza than Playa del Carmen) and arrived home at 9pm, but it is definitely doable if you have a limited amount of time to visit many places. Personally, I am hoping that next time I visit I can dedicate a full day to exploring Valladolid since its easily one of my favorite small towns in Mexico now!