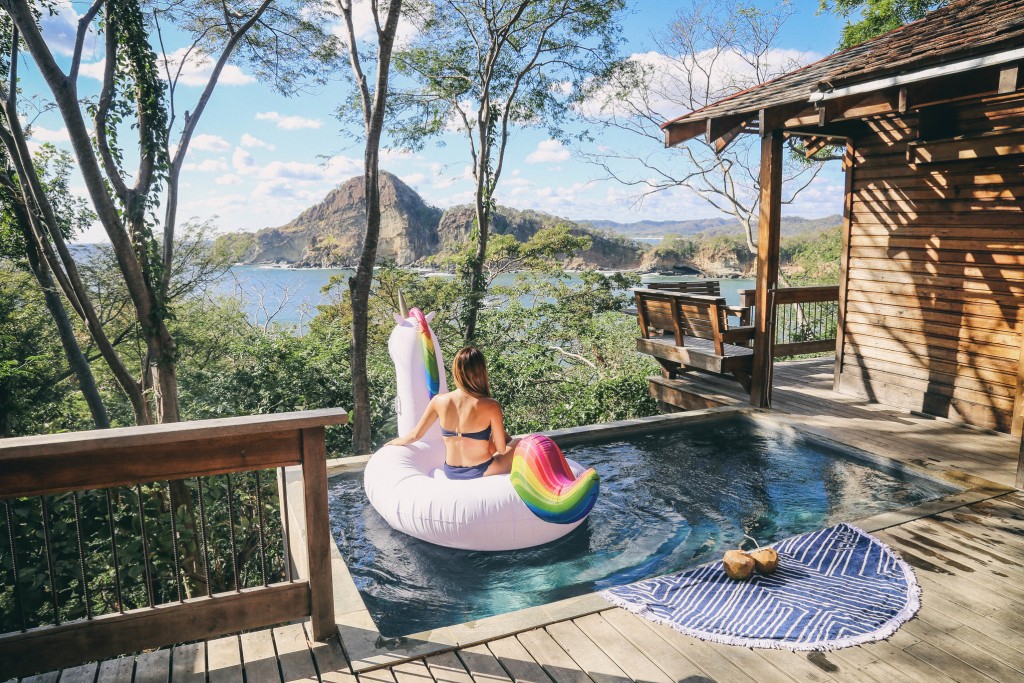 Nicaragua, a country that has yet to be discovered or explored by many, is a land of infinite natural beauty with its lush tropical forests, home to emerald beaches in the Pacific side and islands with caribbean waters in the Atlantic side, home to many volcanoes,  great surfing beaches and pristine coastlines which it shares with its neighboring sister country, Costa Rica.
Situated in Nicaragua's Emerald Coast on the Pacific Ocean,  Aqua Wellness Resort is an upscale, eco friendly and secluded resort that is completely surrounded by the signature untouched beauty of this country, allowing its guests to submerse themselves into the tranquil and serene setting.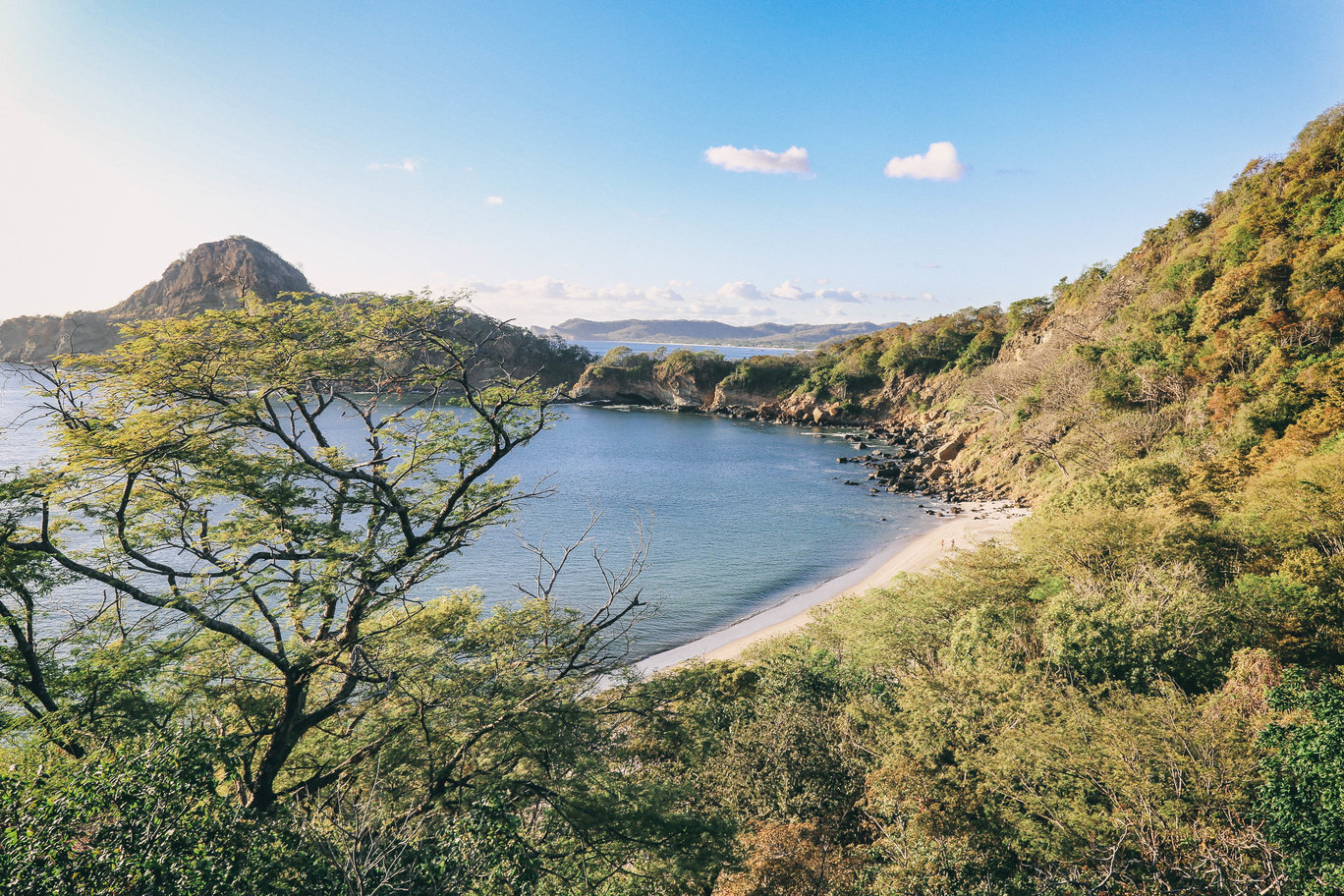 The hotel is the perfect combination of comfort and luxury and nature and eco friendly. Serving as a great example of this are the rooms. The rooms have been designed as tree houses perched into the forest in order to create less damage to the forest itself and the natural habitat of all the animals that call it home, as well as to offer breathtaking views of the beach, ocean, mountains or forests that surround the hotel. We were welcomed into an ocean view luxury treehouse with an infinity pool, deck and private kitchen, designed in a way that you can enjoy the view while having a snack in the kitchen or even in the shower.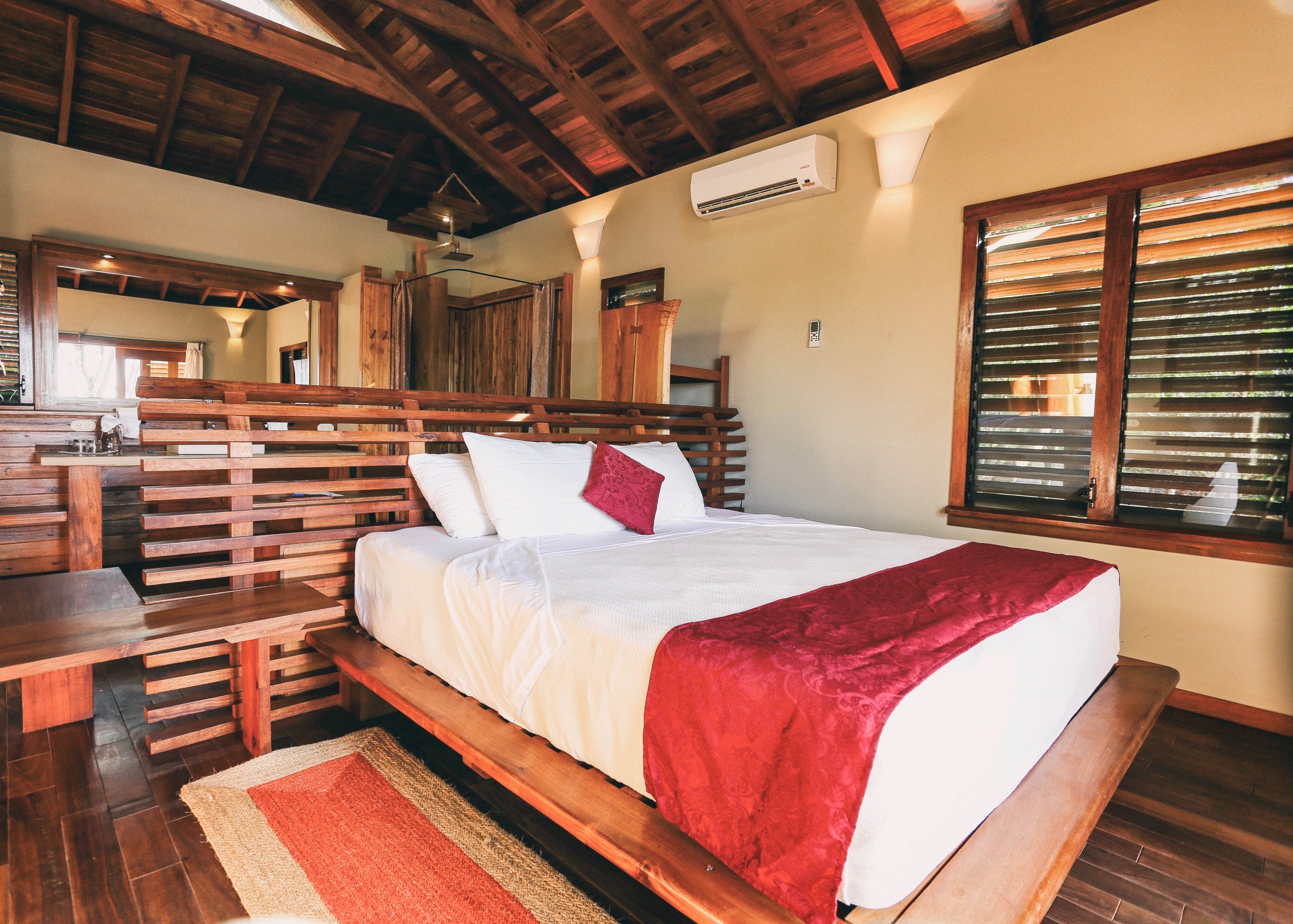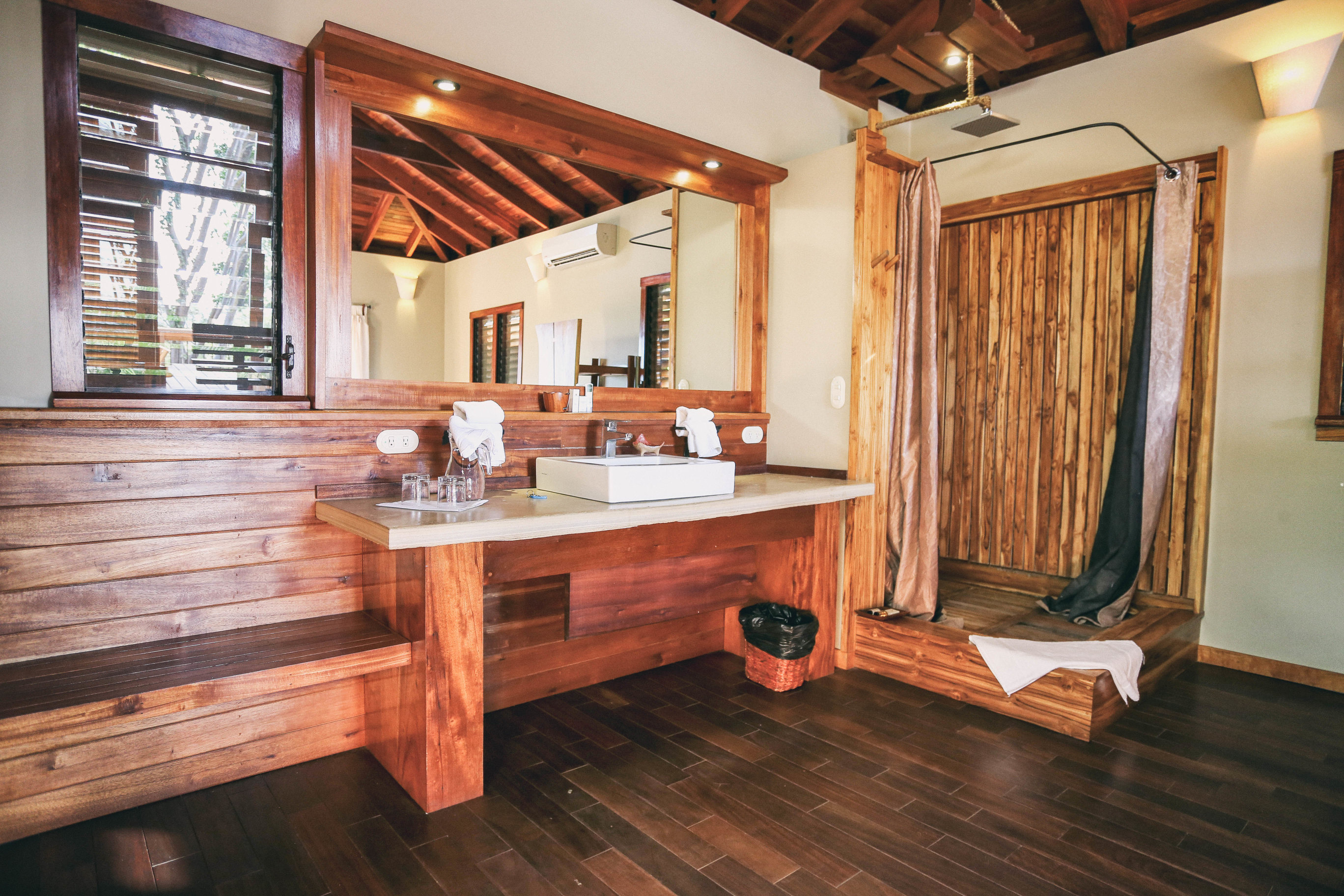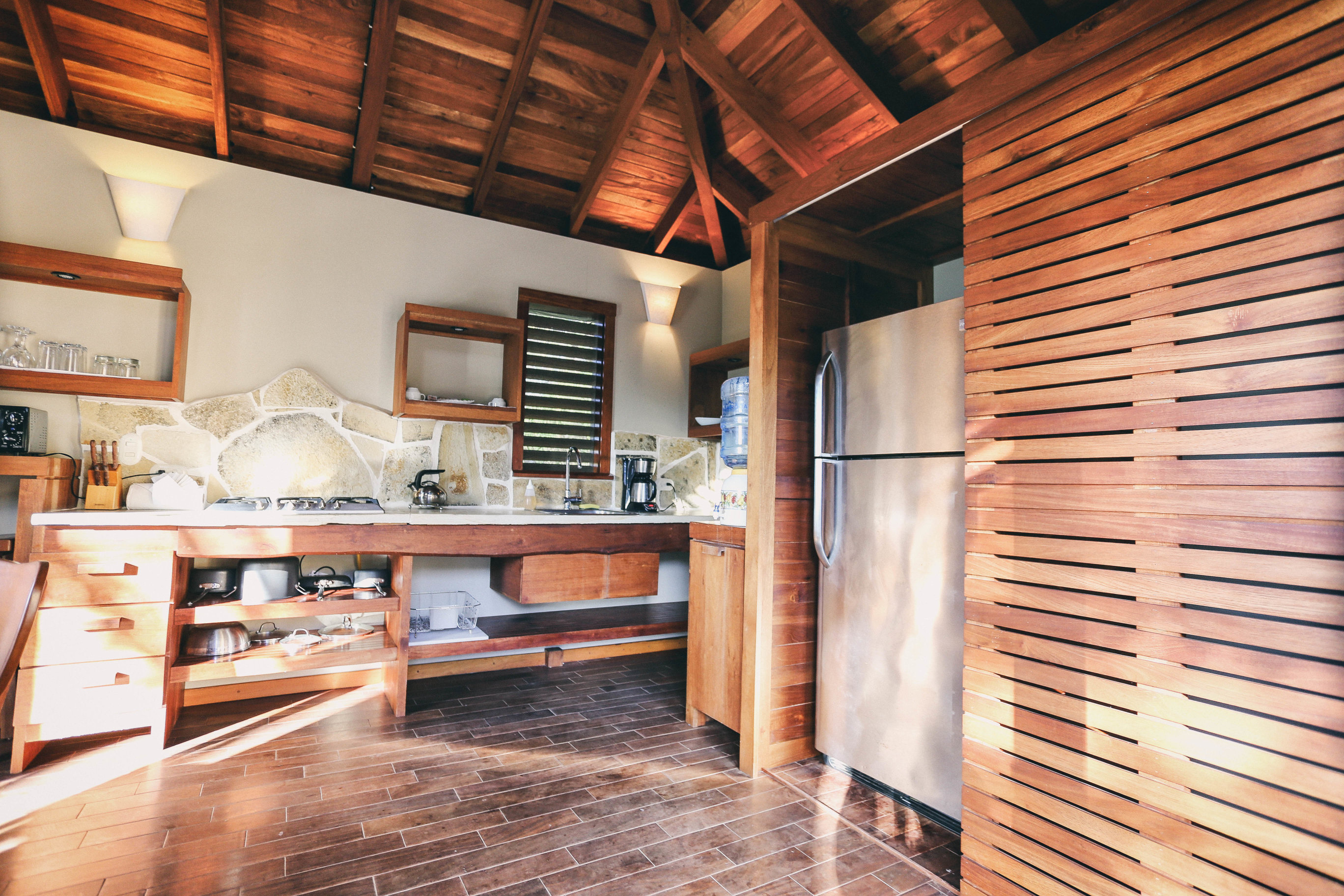 There are a variety of rooms, each offering different perks. There are some beach front villas, offering forest views with or without a pool, other 2 story tree houses perfect for bigger groups or families, others with pool and a forest view from above like the one below.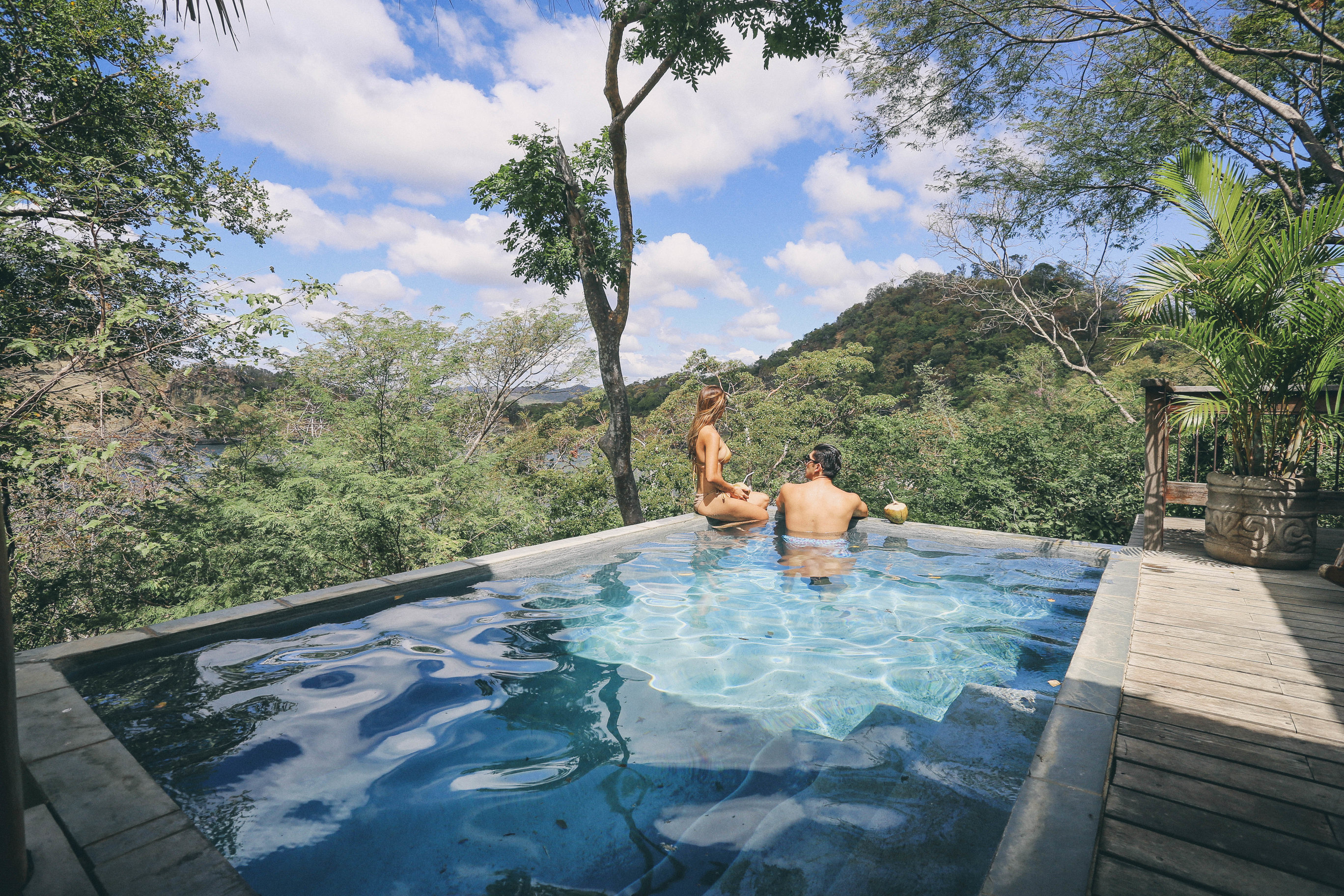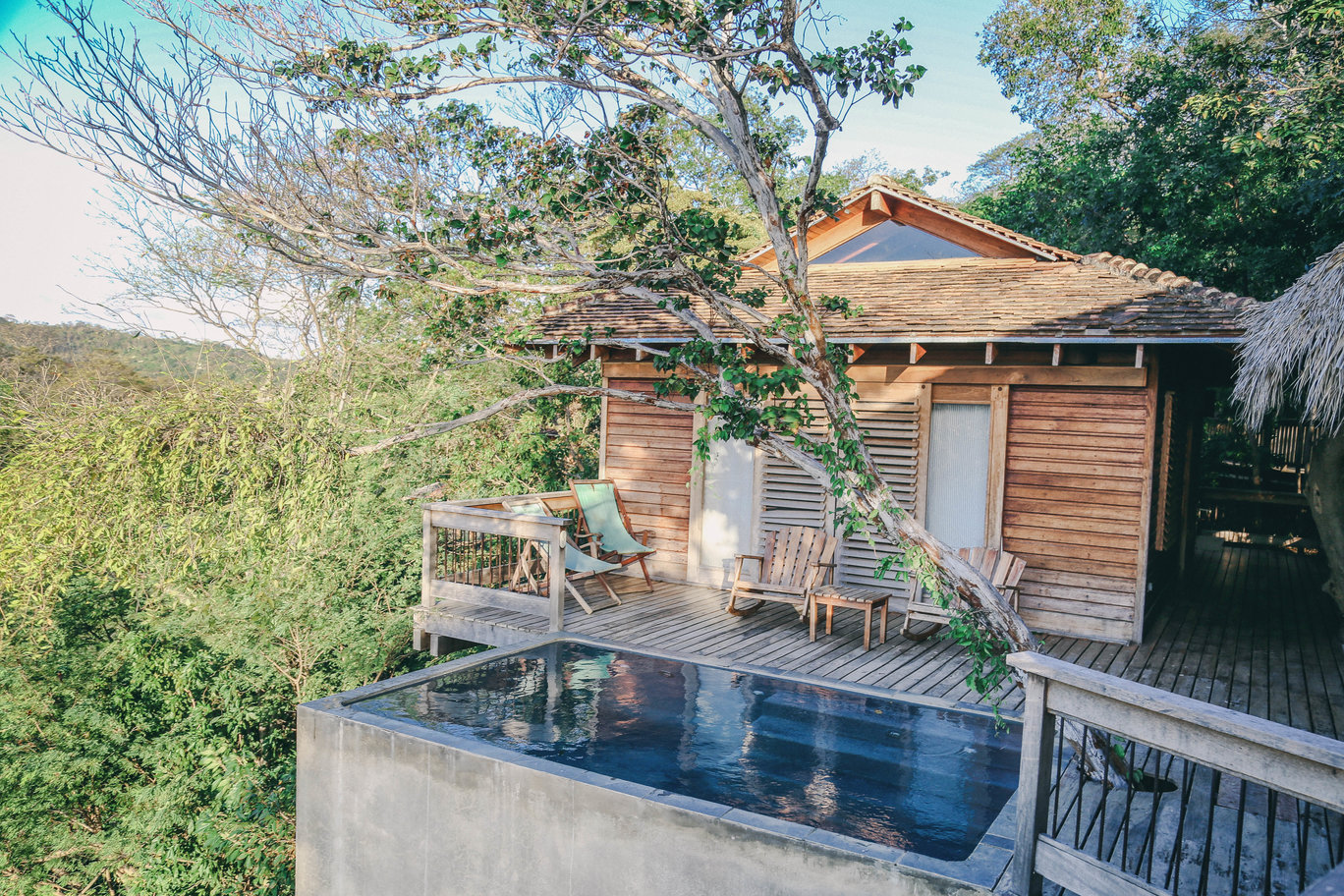 Regardless of where your room is located, you will have neighbors sneaking in perhaps drinking water out of your pool, or maybe kicking back and enjoying a lazy morning in the tree branch in front of you. Yes, by neighbors I mean monkeys. Oh and don't let them fool you, some make sounds like they are bears or another bigger animal, but they are just howler monkeys.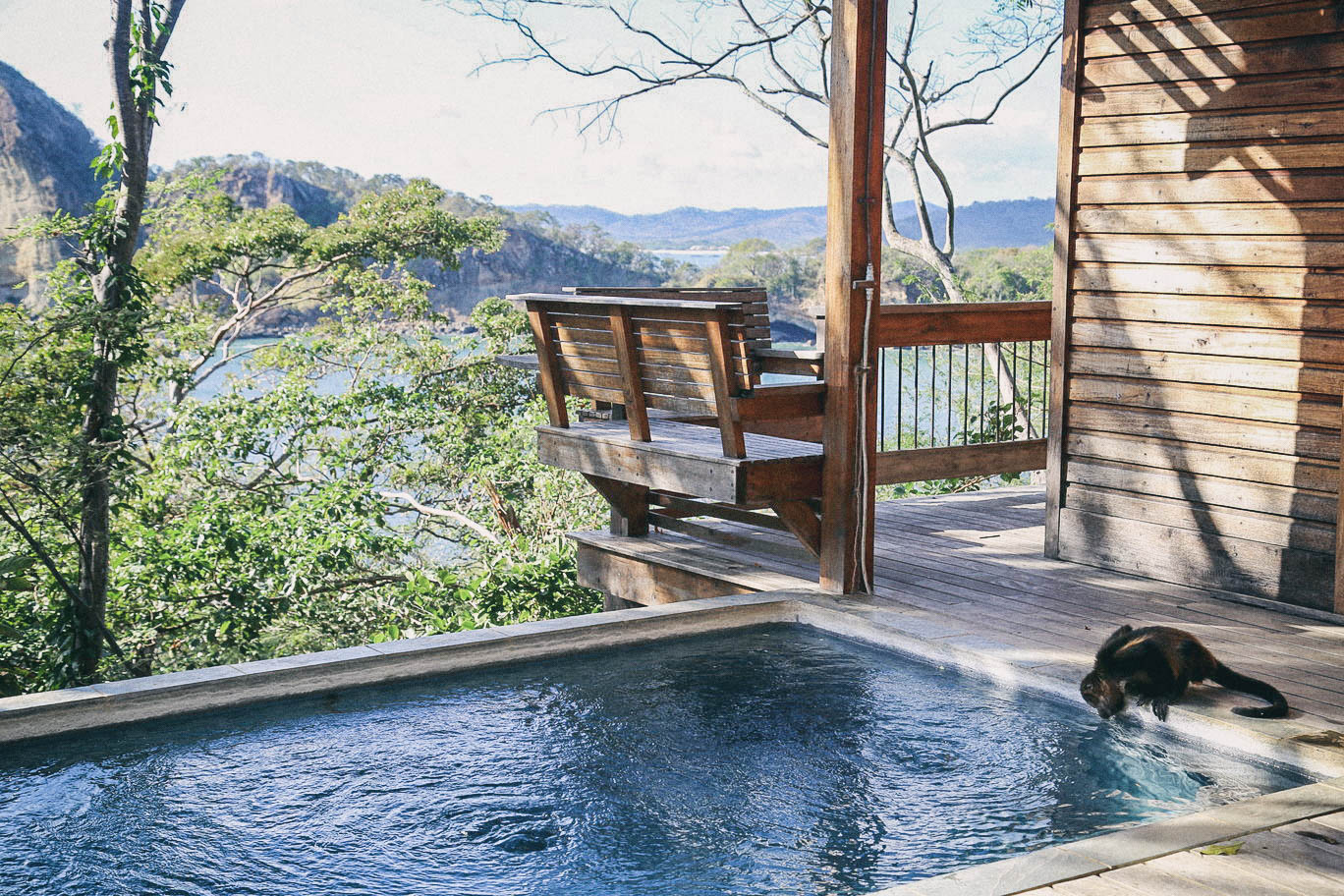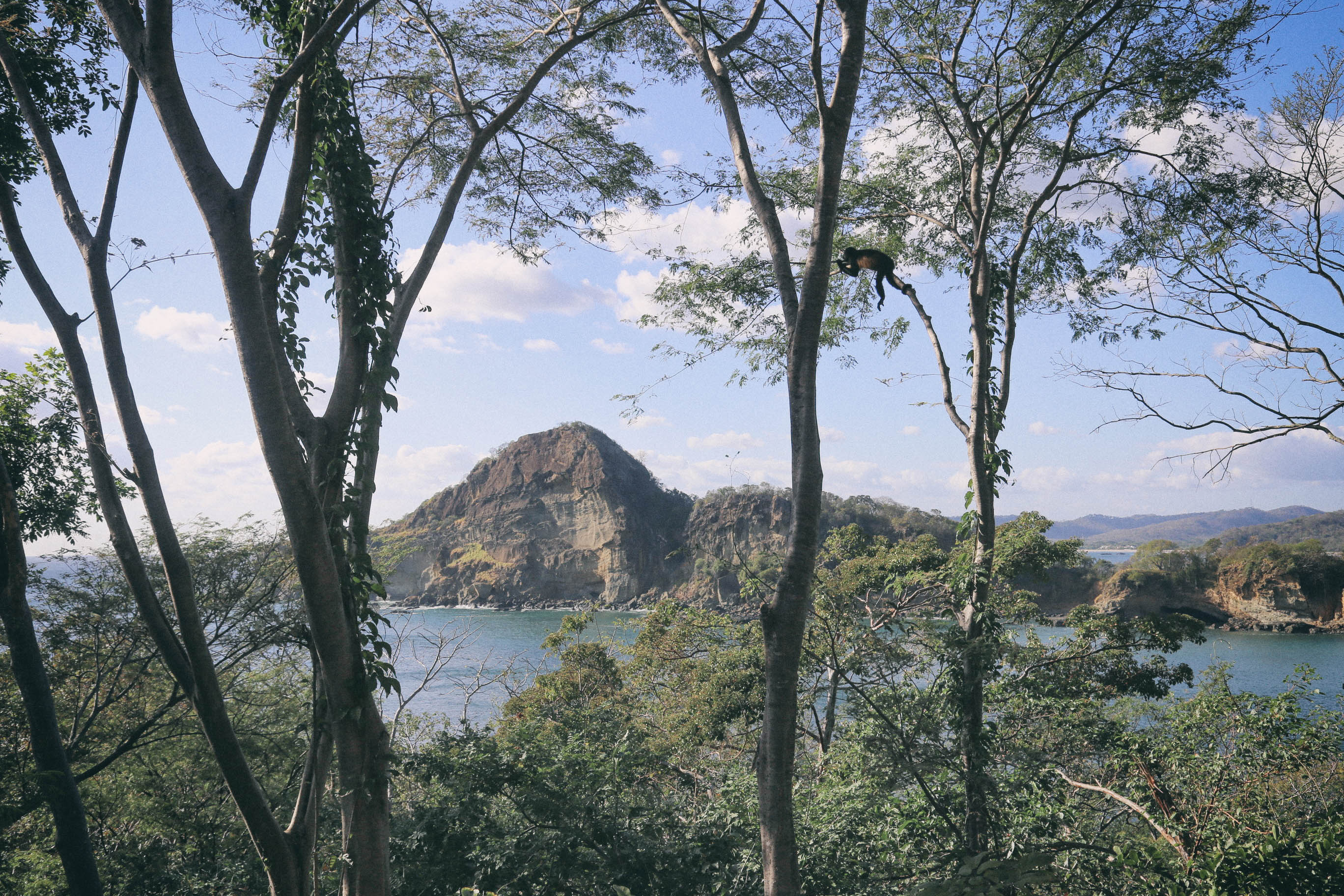 Don't think that the good views are exclusive to day time either. You must, I repeat, must, sit on on your deck/porch at night and stargaze. You will not believe how beautiful it is, like very few places I have visited.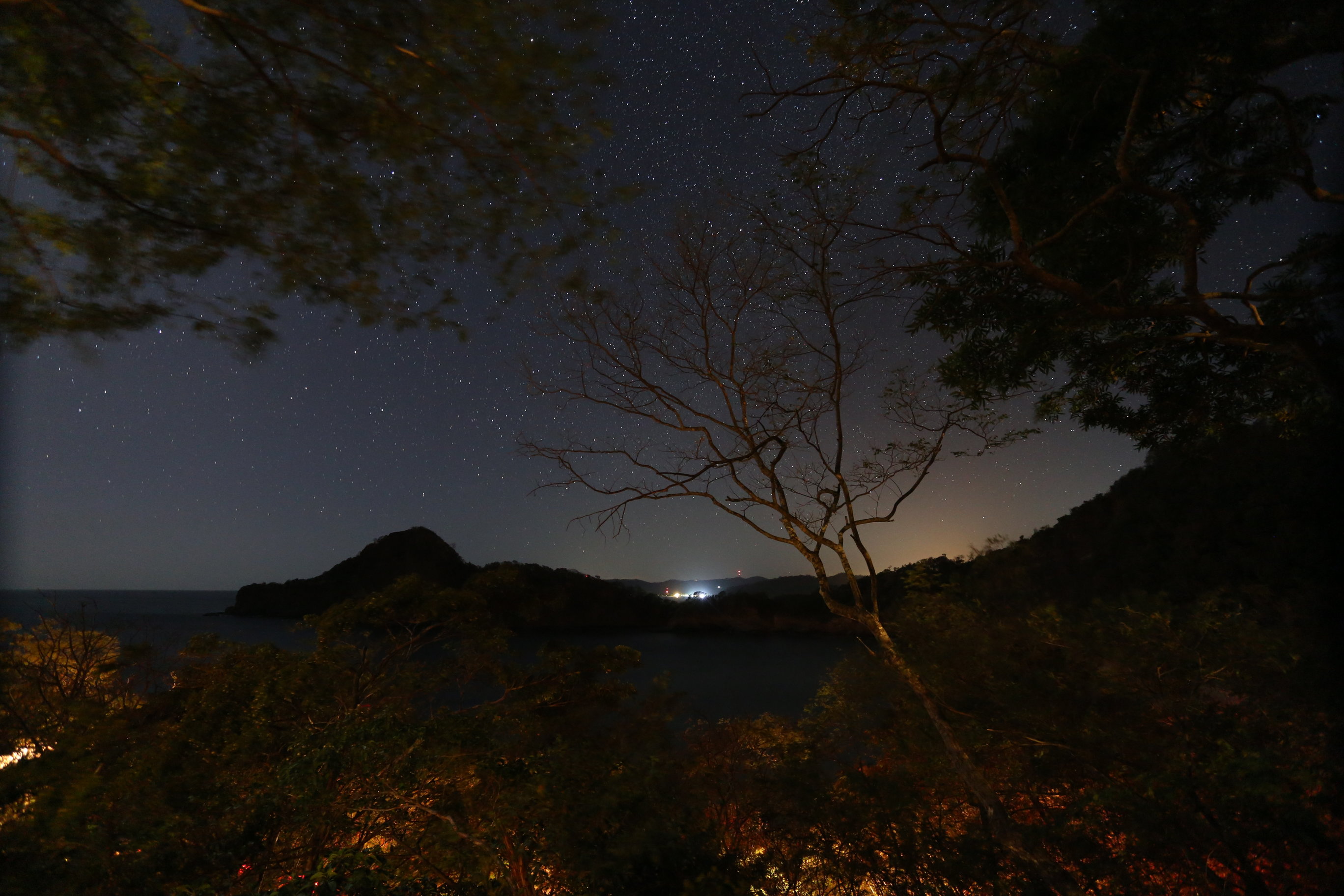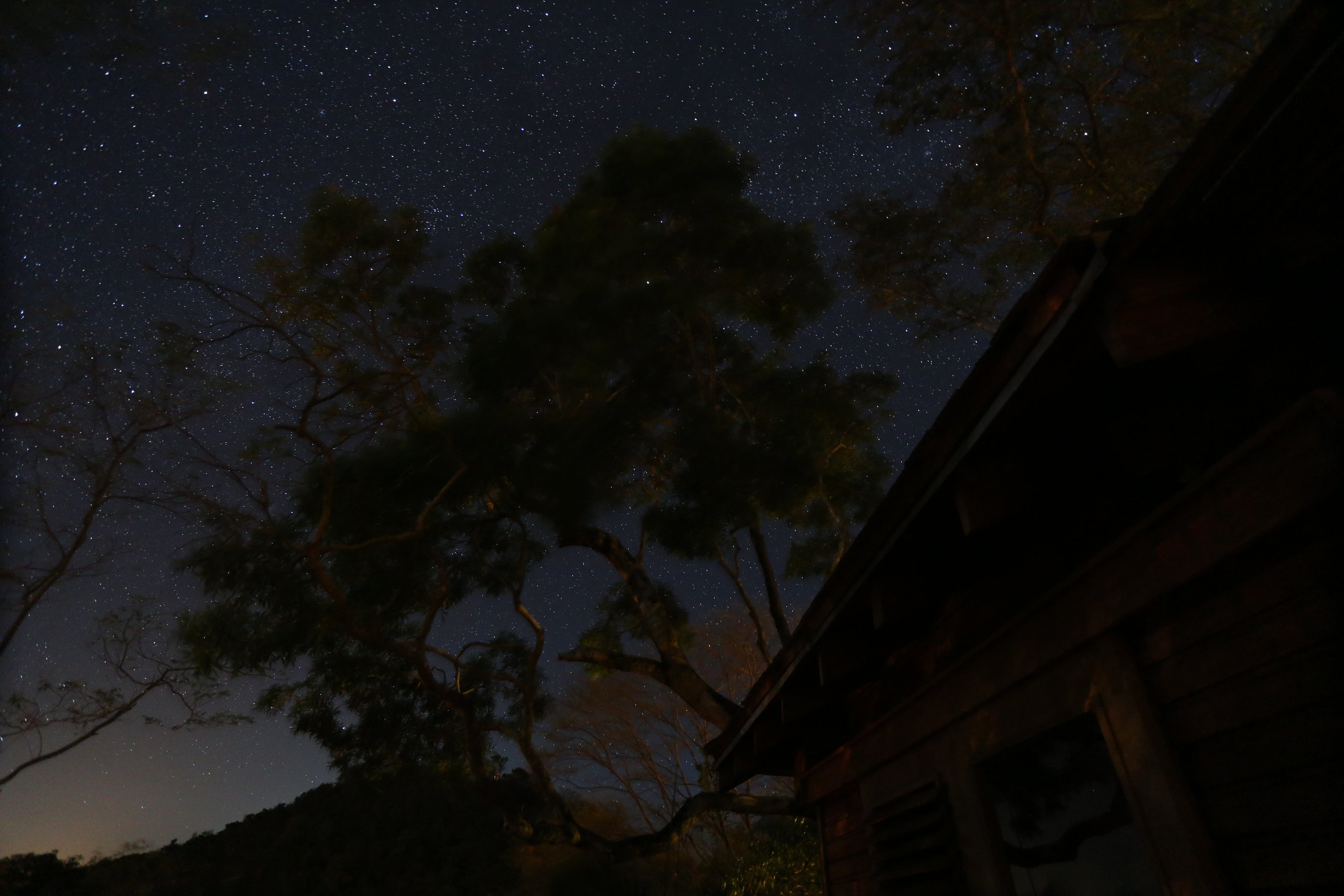 Offering a private beach completely surrounded by forest and the beautiful and virgin Nicaraguan western coast line, this resort is perfect to embrace nature and forget about everything else, making it the perfect getaway.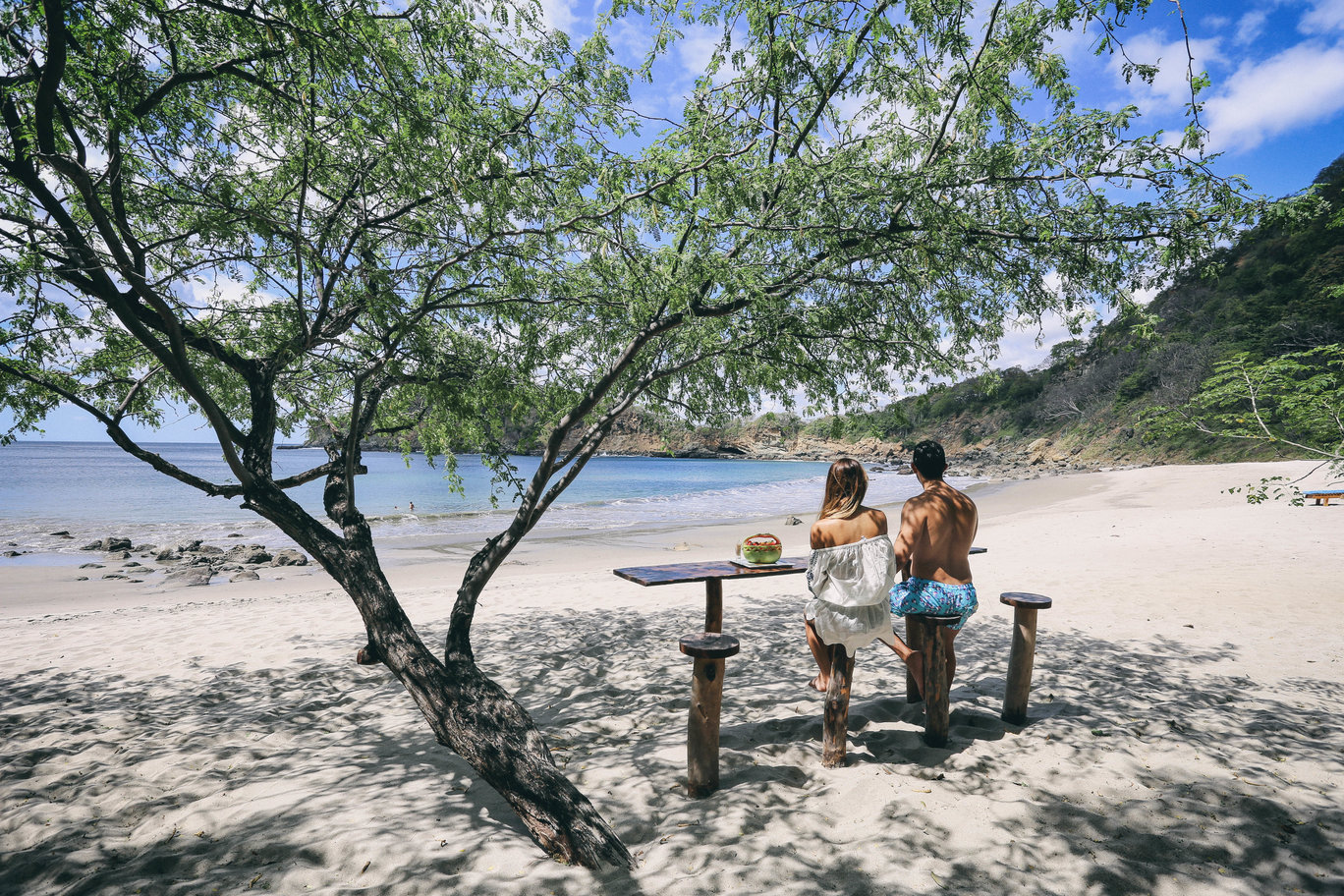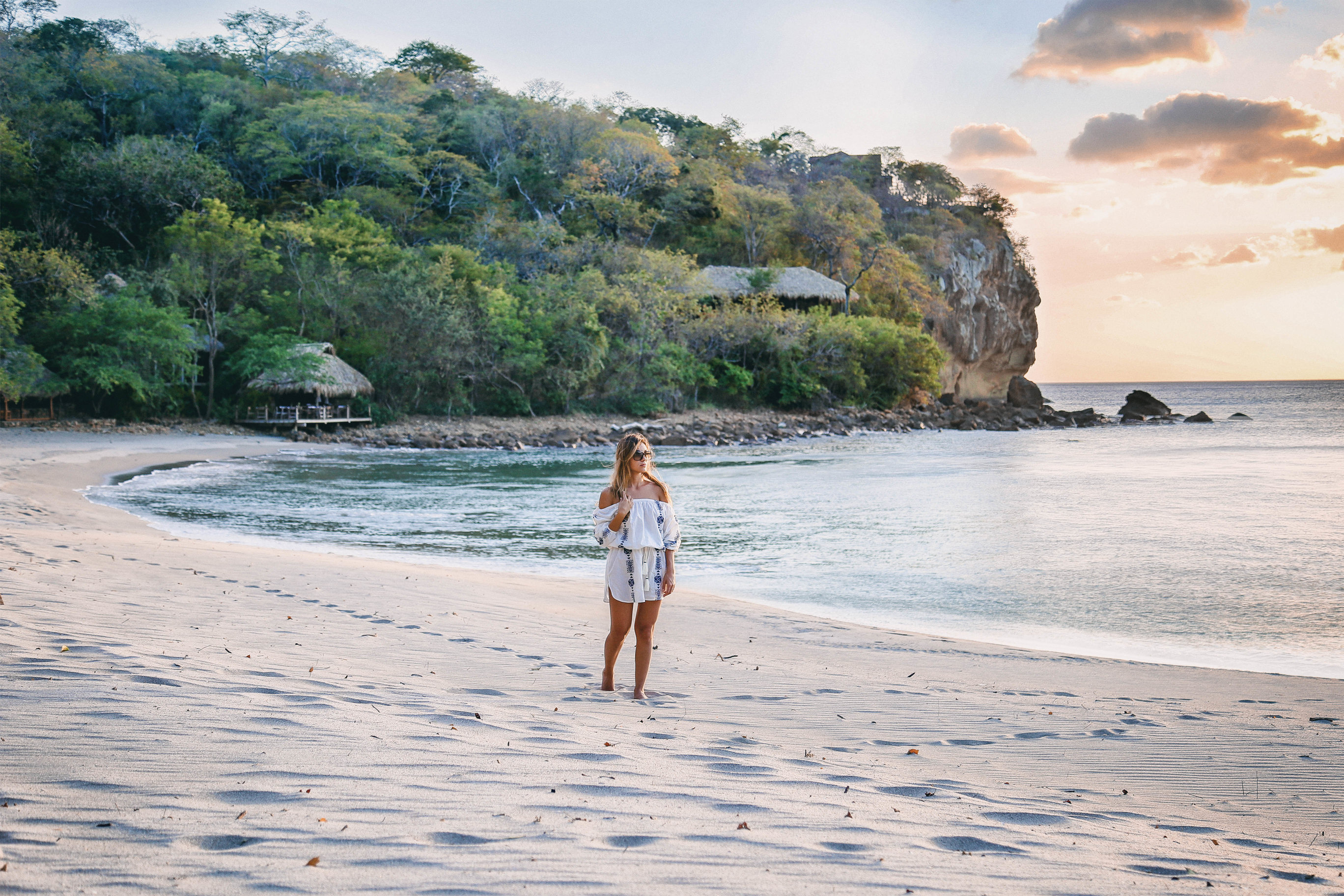 Perfect place to watch the sunset too…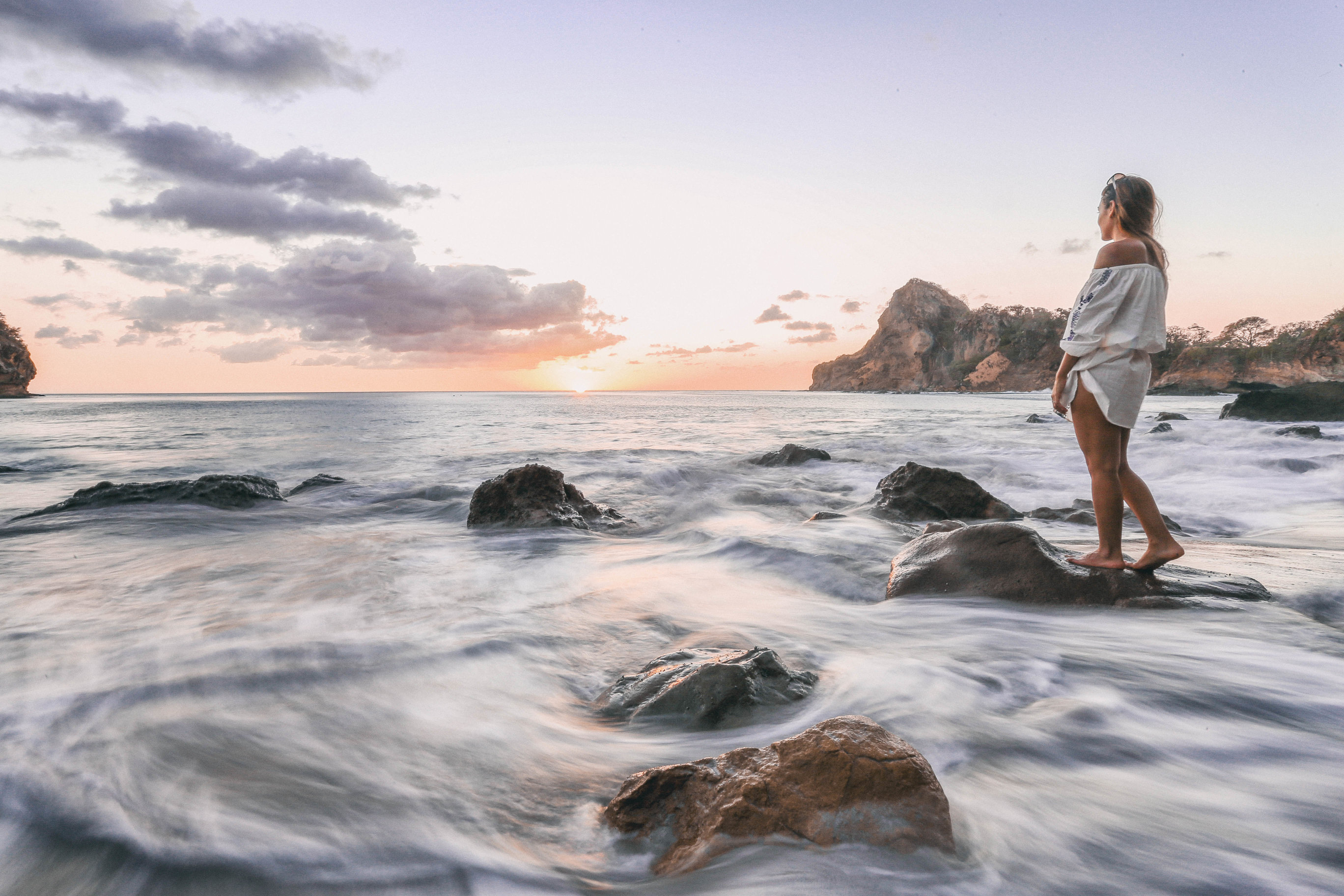 Early morning when the tide is high, the water is calm and all the shades of green are exposed by the sun, your eyes will witness why it is called the Emerald Coast.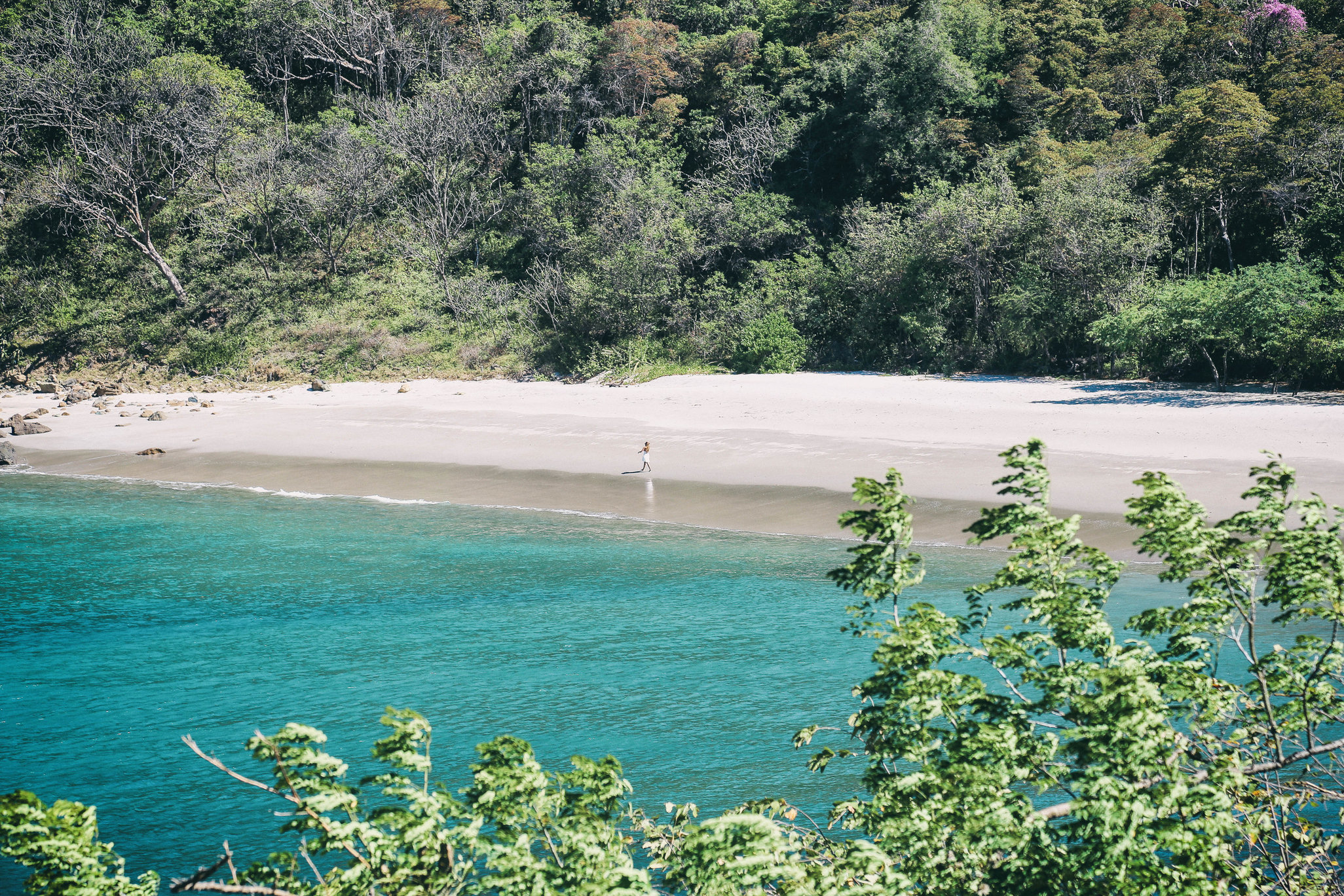 But if you really want to see the coast line, the best way is to do the hike in the hotel. The hike is not suitable for everyone, as there are parts where you actually have to climb and some parts where there are drop offs so I wouldn't suggest hiking all the way to the highest view point for the elderly or with a little one. We were lucky enough that the weather was clear and were able to even see Costa Rica from a far.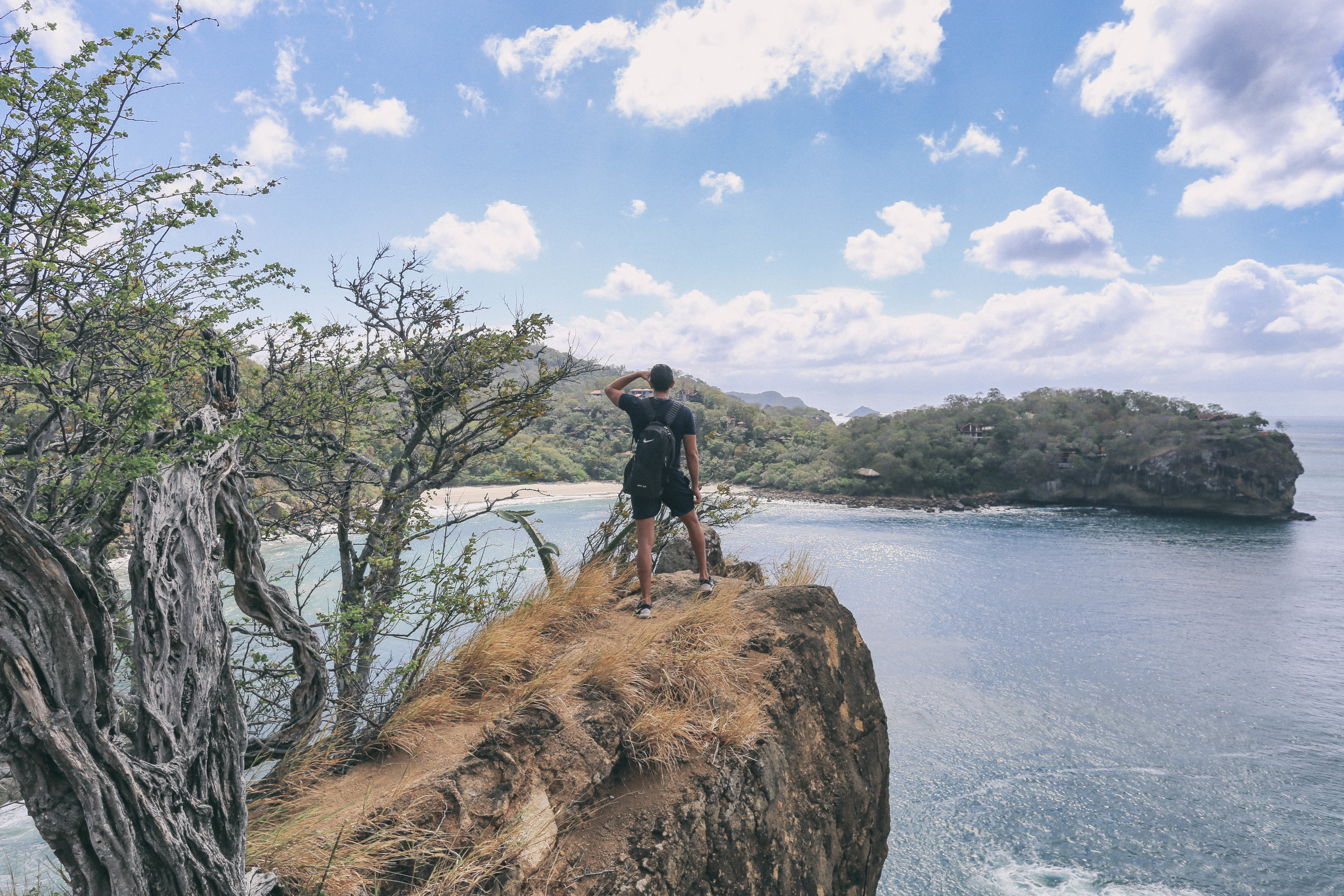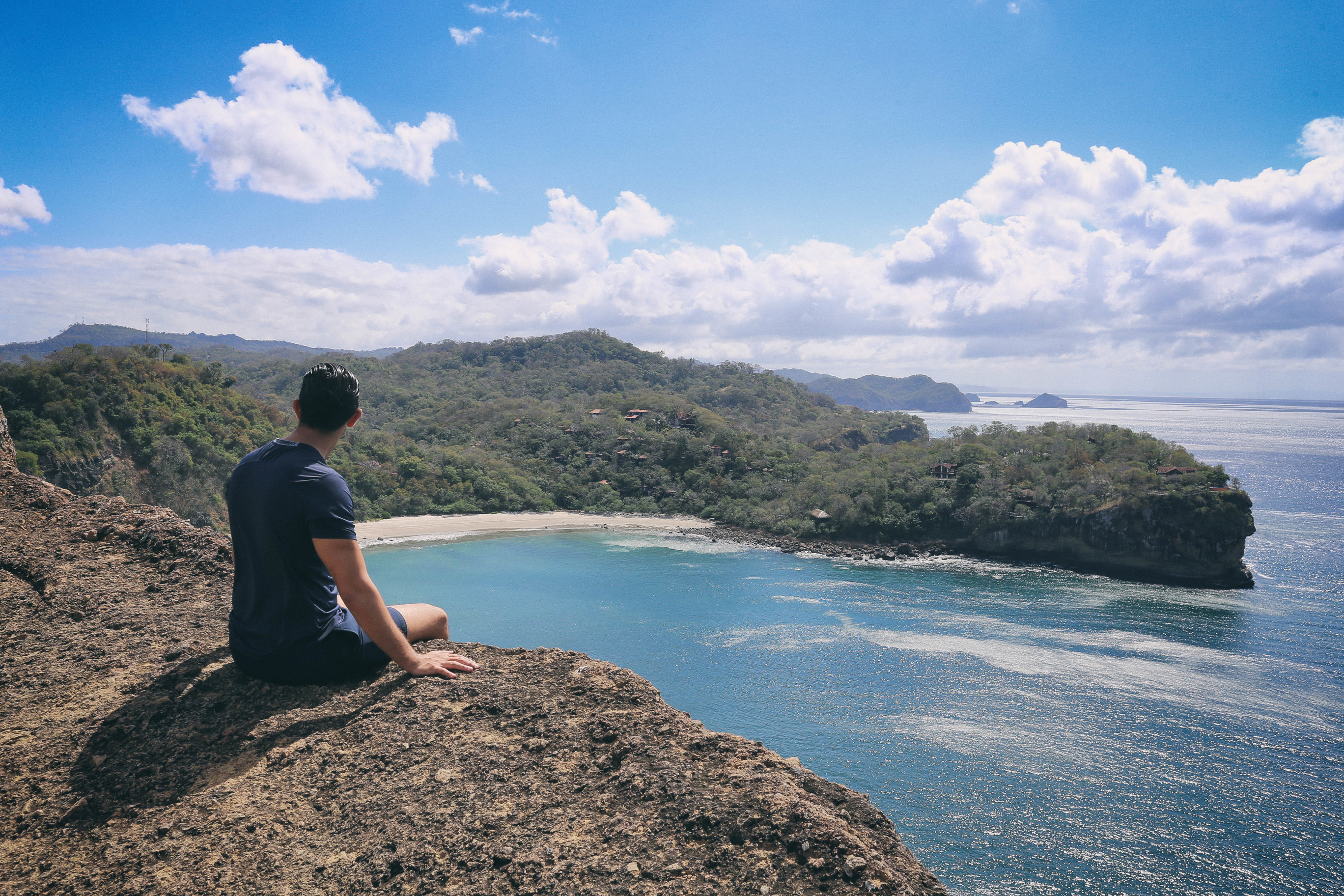 A place that you cant miss and I am sure you wont as this is one of the highlights of the hotel, is the yoga platform. From here you can really appreciate and view all of Redonda bay where the hotel is situated in. Almost everyday at 8am and 4pm (check the schedule in reception), either Chloe or Christian host amazing yoga classes. Both my husband and I participated, and we both agree that it was one of the best yoga classes we have attended not only because of the great instructors but also because of the experience that comes with doing yoga in the open air, in the middle of the forest, and with the sounds of the birds and the waves.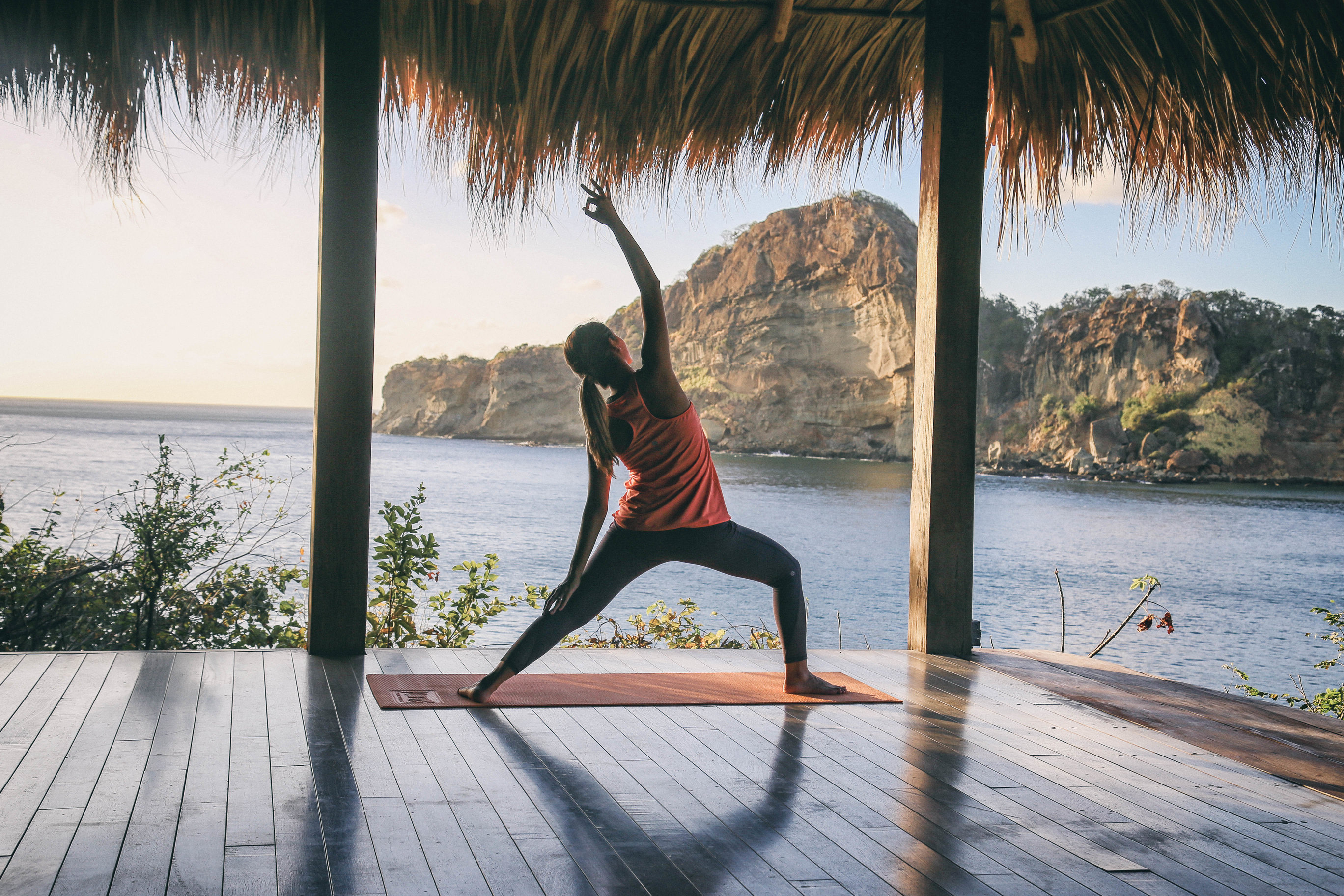 If you ask my little one, however, he would say that the highlight was chocolate making. We made traditional Nicaraguan chocolate from scratch that are also vegan friendly so perfect for all of us. If you have tried dark chocolate the taste is similar but it also had a similar taste and smell as coffee. Lets just say the chocolates didn't last long.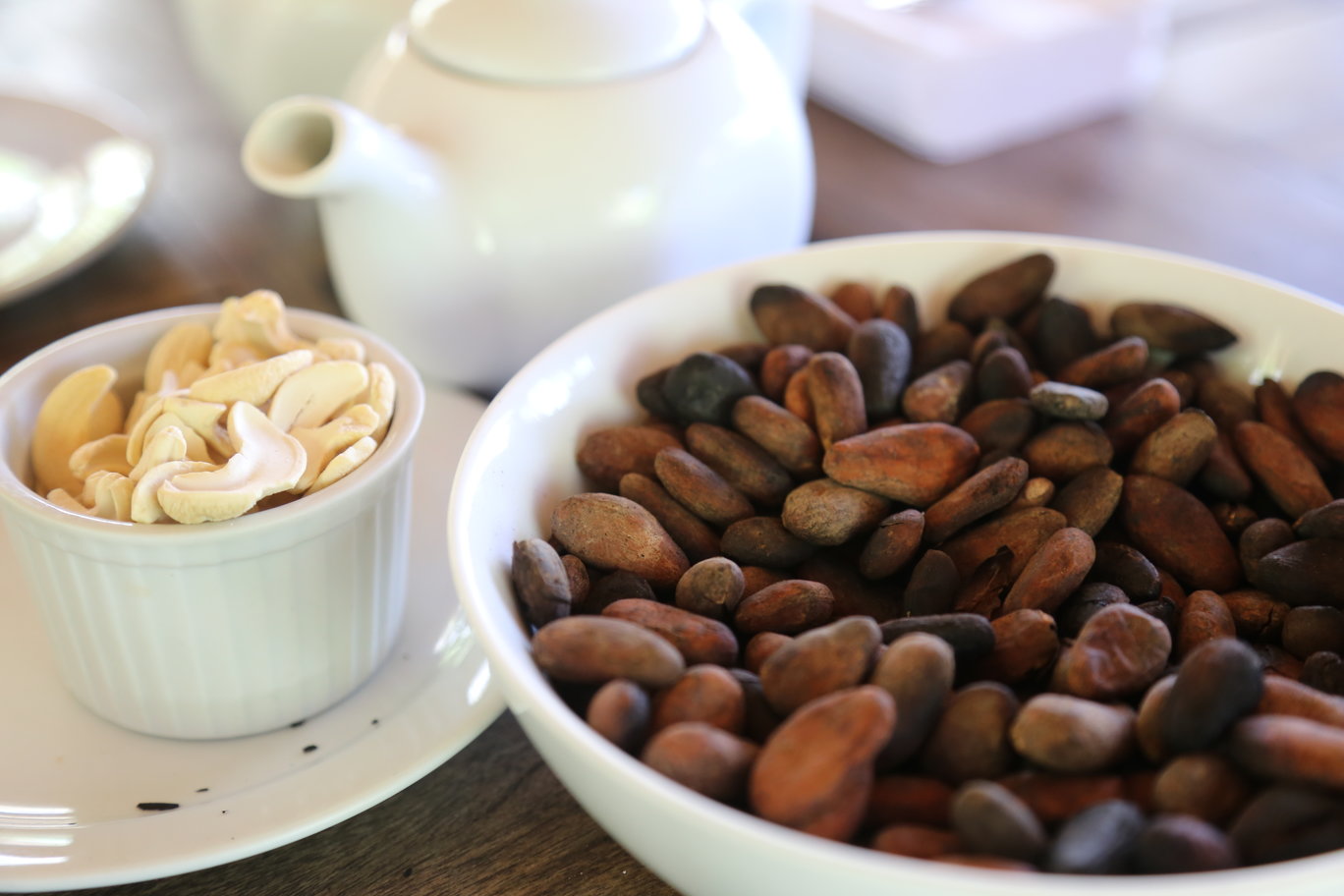 The 3 nights that we were hosted in this property where nothing but wonderful and will leave with sweet and beautiful memories of Nicaragua and with many hopes of returning again. Next time, however, I want to spend one night in Managua so we can visit the active Volcano of Masaya which is one of the few volcanos in the world where you can go at night and witness the lava activity!
[amazon-carrousel title="Shop at Amazon"]
[/amazon-carrousel]