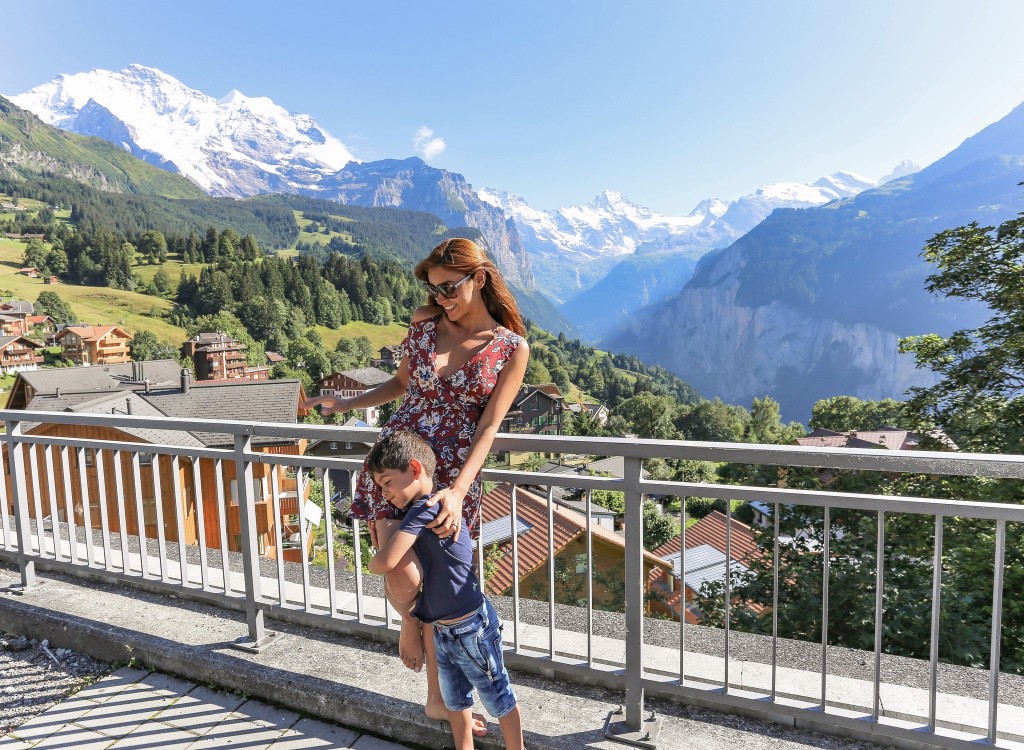 A Mothers' love is something that can not be explained, described or imagined, it can just be felt, felt and understood from one Mother to another. Your Mother is right when she tells you " When you have kids you'll understand." Trust me, having a little one, I now know haha So what can you gift a woman who gives her everything to others ? No gift will ever be enough but what better than a gift that not only she will love but that also has a purpose. A gift that gifts back.
For this reason I have put together this Ultimate Mothers Day Gift Guide only inclusive of brands handpicked by me that not only offer high quality products but that are also either socially conscious, ethically made, sustainable, organic, natural, handmade, vegan or give back.
1. Envision Perfume by Pour Le Monde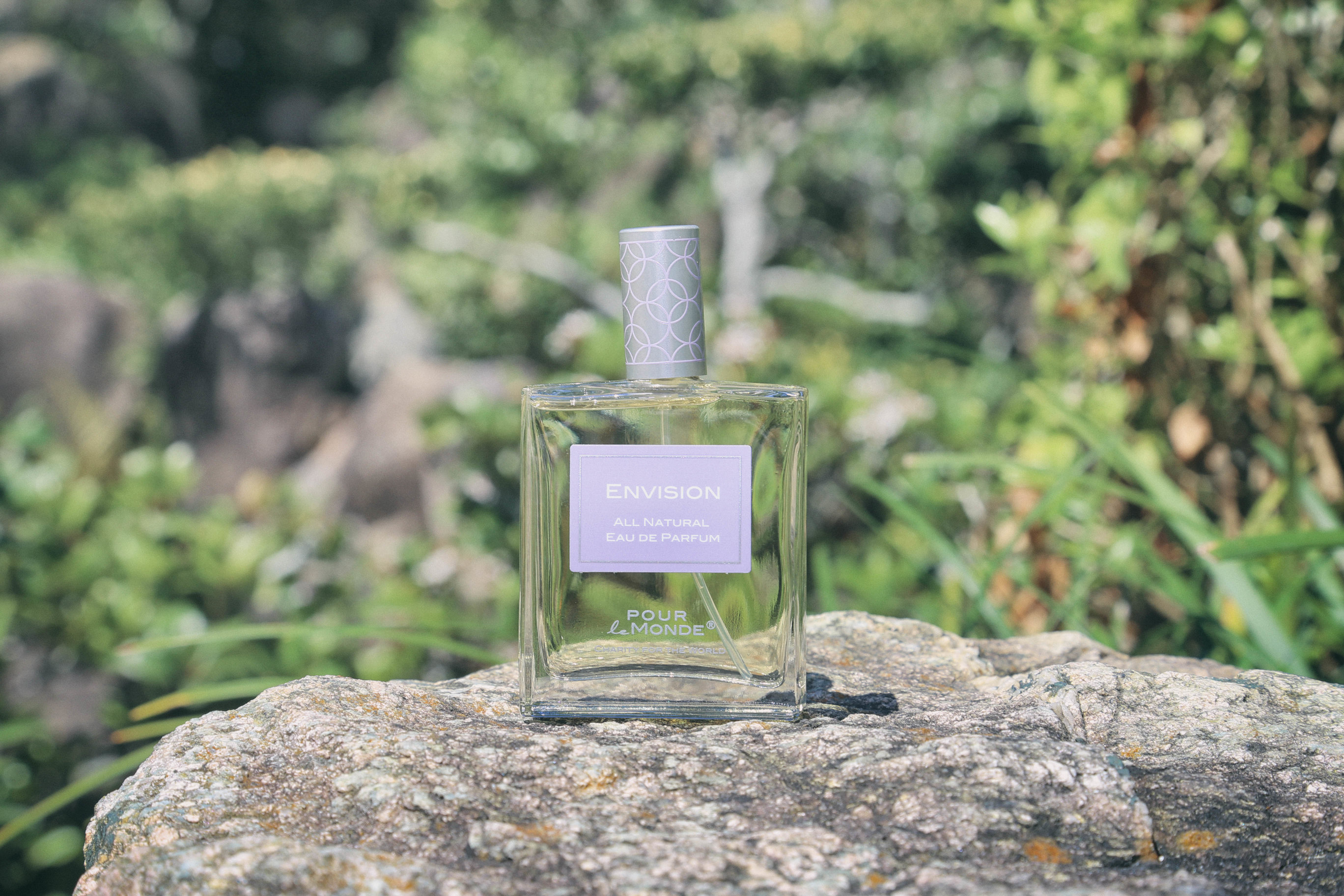 Pour Le Monde, meaning For the World in French, is the one and only certified 100% natural and fine fragrance company on the market today. Formulated with natural essential oils, natural grain alcohol and distilled water without the use of any parabens, phthalates and synthetic musks, they have managed to develop three ultra rich and luxurious blends. My favorite blend, Envision is not only worthy of a comparison to its counterpart synthetic designer perfumes but worthy enough to be a fair replacement. Finding a rich, properly blended and fine fragrance is no longer an impossible mission thanks to Pour Le Monde. Besides its impressive natural composition, each blend benefits its own charity by donating 10% of the net sales of each item. The charities supported are either the Cancer Support Community, Guiding Eyes for the Blind or The National Multiple Sclerosis Society.
Tips: As a Viktor & Rolf Flower Bomb addict, I found the Envision blend to be my perfect match as its not too floral or too "earthy" due to its daring and exotic scent.
2. The Perfect Summer Dress by All The Wild Roses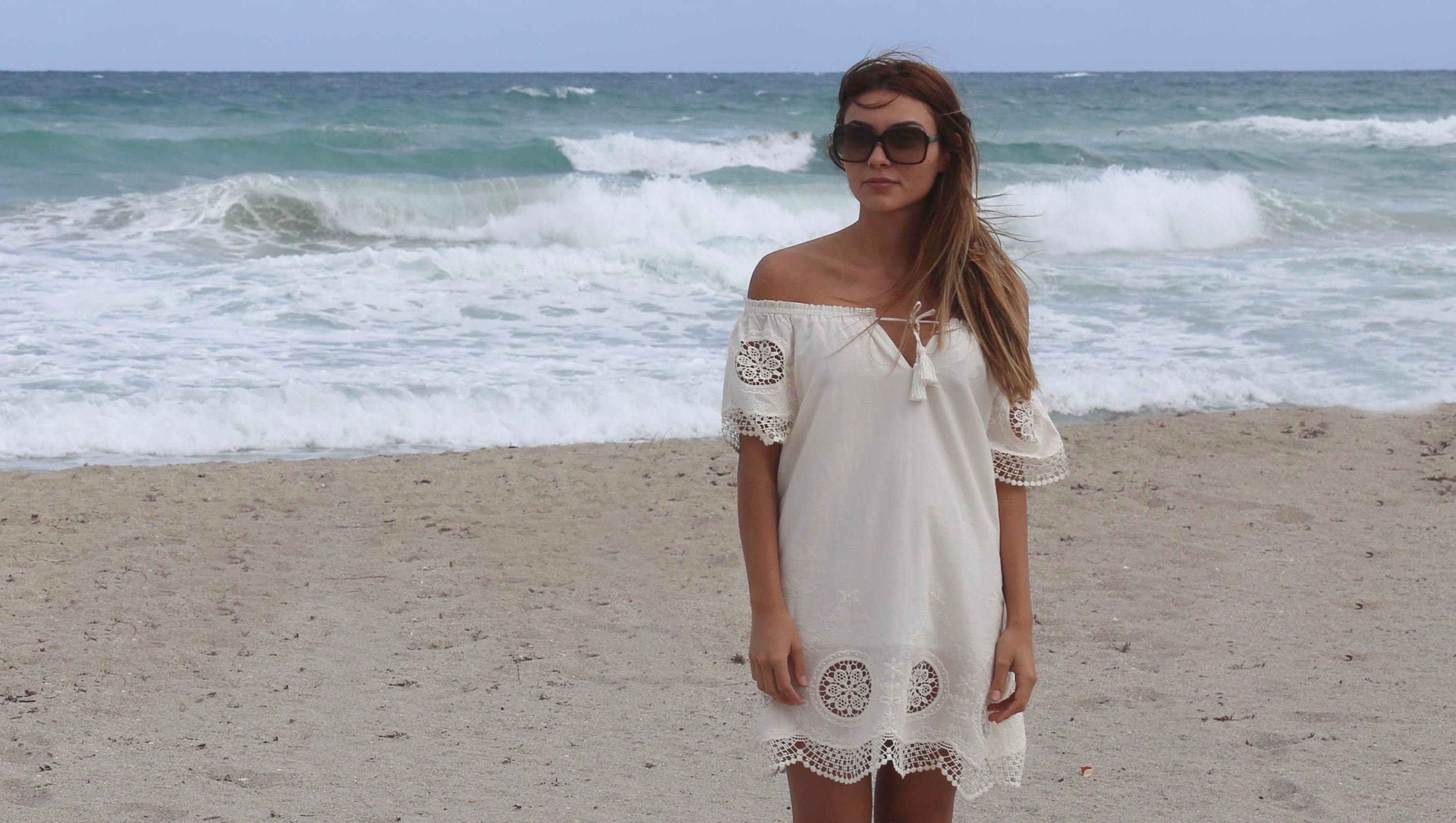 Feminine, bohemian and ultra chic, this off the shoulder Kaela – The Dreamer dress by All The Wild Roses, is your must have summer piece. Let your free spirit, wild heart and brave dreamer come out, and wear this dress with confidence. Made from 100% lightweight natural cotton with delicate lace and embroidered cotton, this Kaela dress is perfect for a lunch date, picnic by the park, or just to relax by the pool or beach in style. The embroidered design on the sleeves and bottom of the dress is a design inspired by a dreamcatcher, and the off-shoulder detail is pulled together by handmade tassels.
All The Wild Roses simple yet well thought off and detailed designs give it its signature effortless yet stylish look. Made for the spirit in all woman- The Dreamer, The Bohemian Spirit, The Ultra-Feminine and The Brave, these are not only words but also concepts that the brand has put into action with their "Dare to Dream" project. Each purchase helps fund a women in need to start her own business and fulfill her dreams of earning a living to support their family.
3. Round Handle Tote by HatAttack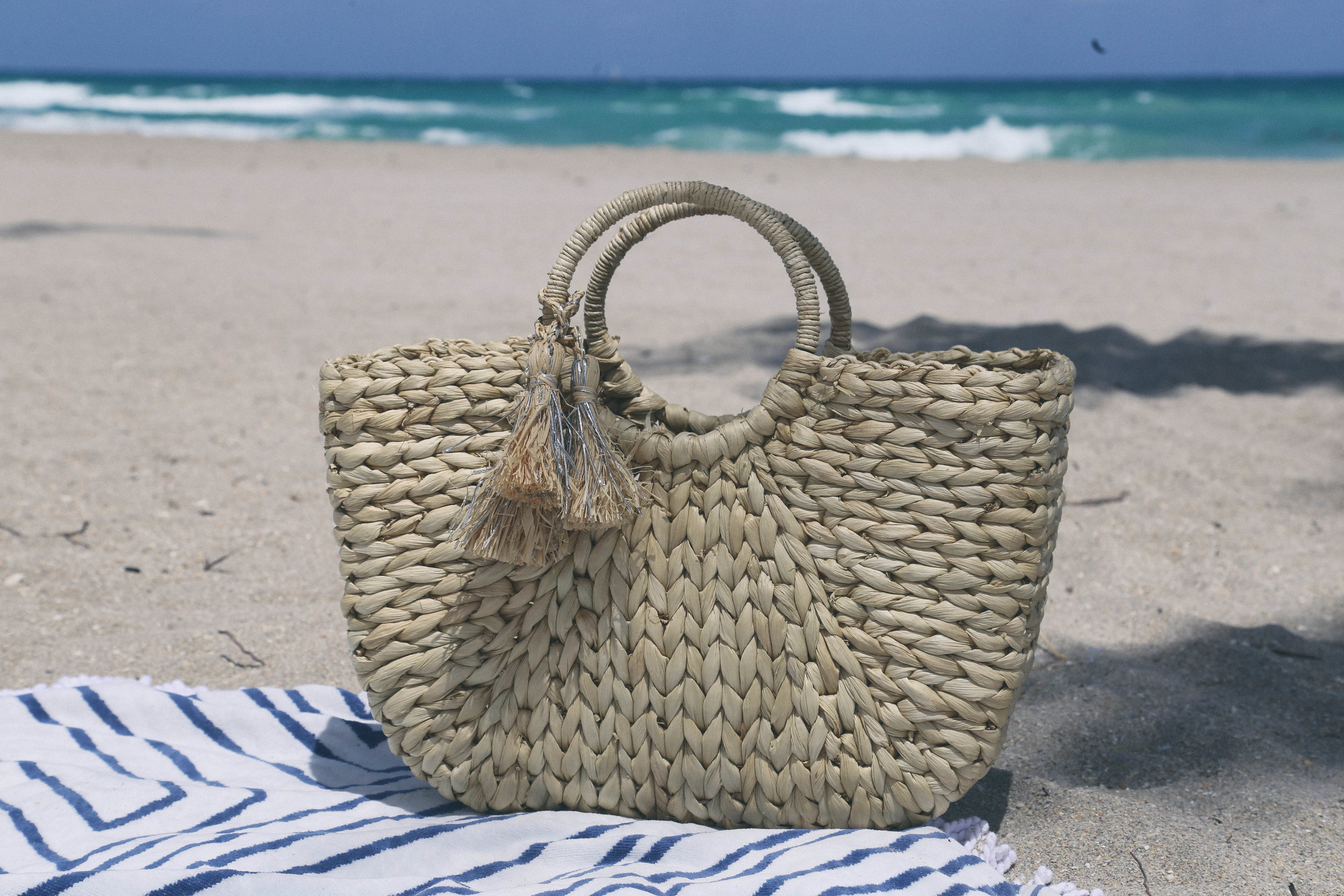 Offering a trend-setting collection for over 35 years, Hat Attack is a family owned chic, stylish, and high quality brand of hats, bags and accessories. Its quality craftsmanship and trendy artisan designs at an affordable price is what sets this brand apart. Founded in 1981 by a husband-and-wife team, their daughter is now head of the design team, making sure each and every item is given attention to detail, and to make sure collections adapt to incoming influences and trends. Their products are handmade by artisans and their hats are Made in the USA in their Bronx Factory.
4. Stylish & Organic Yoga Outfit from Satva Living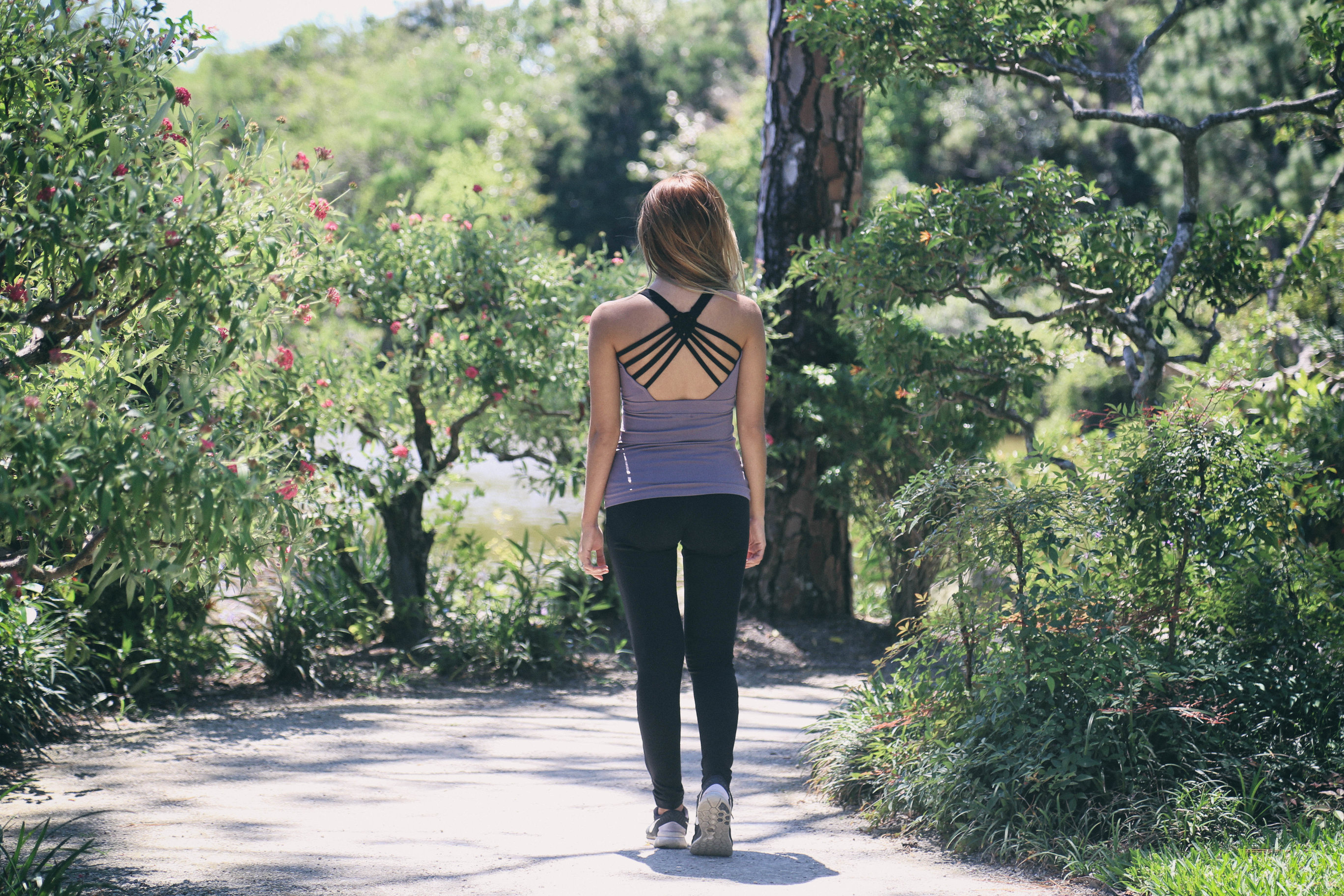 An athletic and yoga lifestyle brand, Satva Living, offers high quality clothing made of sustainable organic cotton. Its wide collection offers everything from basics to its signature bold and authentic pieces. Staying firm in its believes and principles, everything from the design, to the materials, and labor is positioned with its beliefs. A portion of all proceeds is invested back into the local communities and agricultural programs in India as well as to empower and help women by sponsoring them with their education.
Satva Living is one of the few high quality brands with high quality standards that offers fashionable or statement pieces. The Kala Cami in Purple and the Tashi Legging in Black make for the perfect eye catching, stylish gym and or yoga outfit.
5. Truffle Set & Spread by Fine and Raw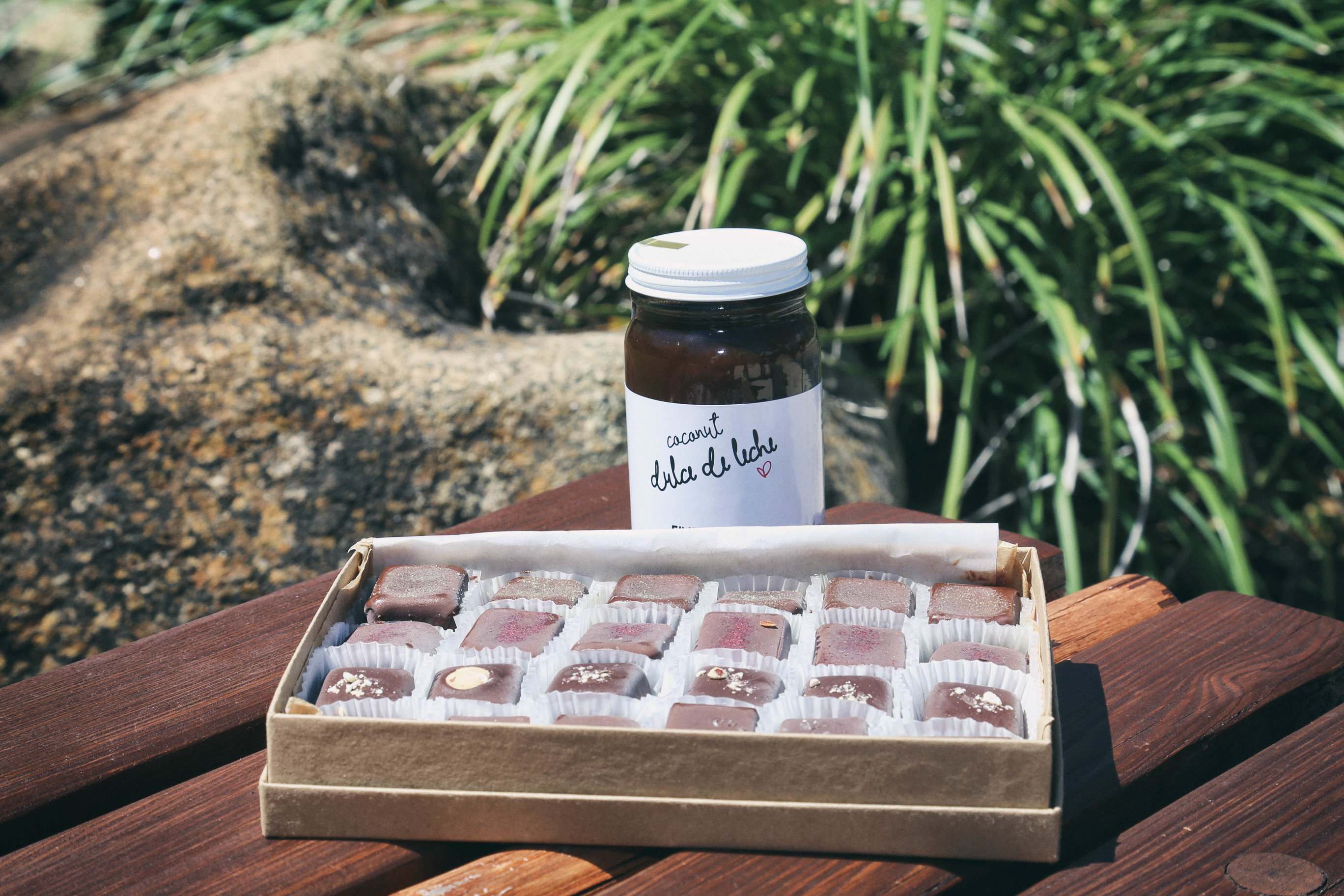 Because lets be real, everybody needs chocolate… This 24 Piece Truffle Set and Coconut Dulce de Leche Spread left me literally licking my fingers and having chocolate truffles as meals. Made with all organic and conscious ingredients which means no unnecessary pollutants and chemicals are pumped into the environment, made using low heat techniques to keep the chocolate's raw vitality, and using high quality ingredients such as virgin coconut oil , blue agave and even super foods such as lucuma, I dare to say that this chocolate is healthier than some meals I've had, so just bring on the box and don't forget the coconut milk.
6. Anti Radiation Case by SafeSleeve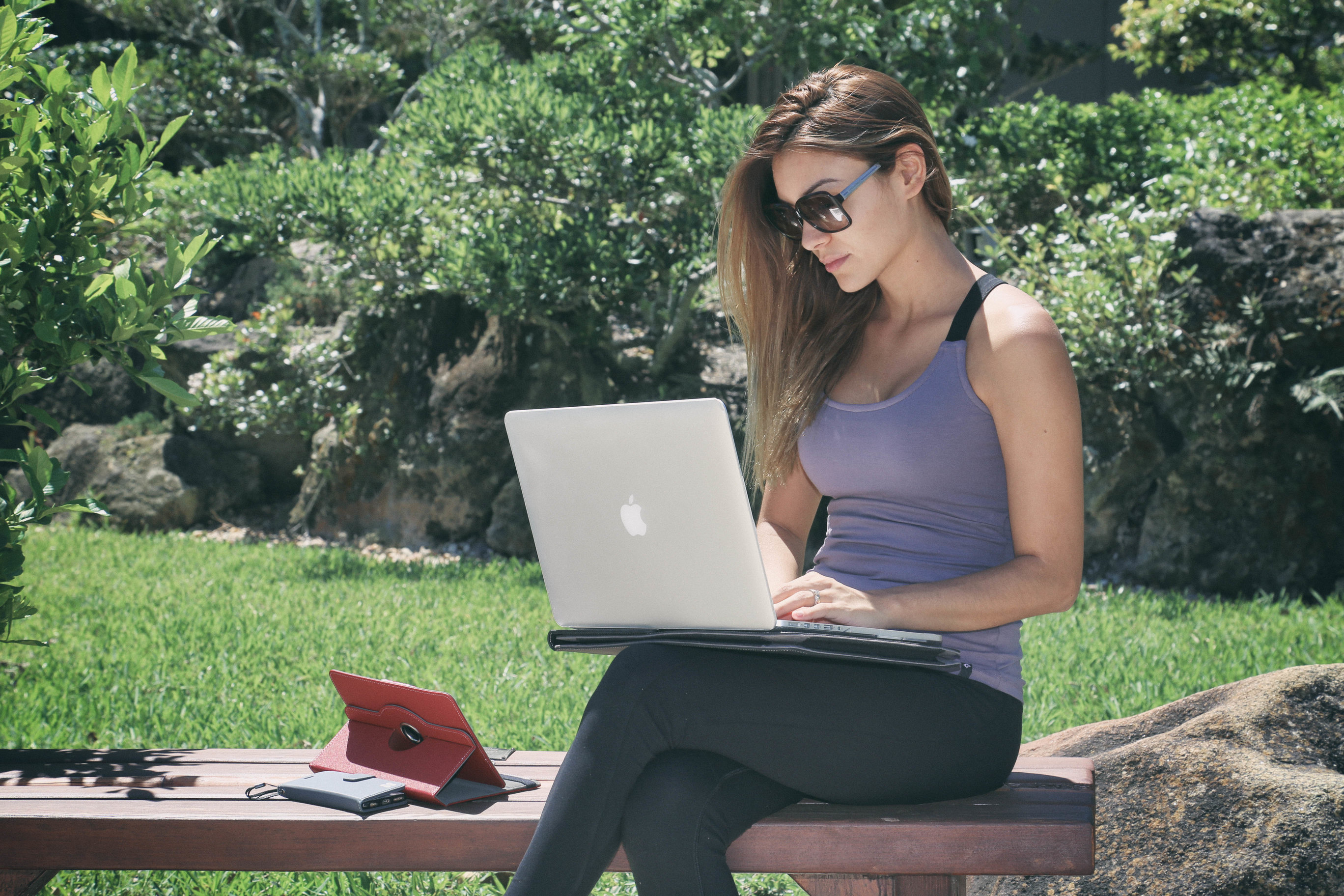 Knowing that electronic devices play a large role in our lives, Safe Sleeve created FCC tested cell phone radiation protection cases for all iPhones, iPads, Laptops and Samsung products. The cases protect the users from up to 99% of all three types of potentially harmful EMR or EMF radiation produced by electronic devices that we use on a day to day basis. Each case is designed to also provide protection, coverage and an individual feature according to each item. For example, the cellphone case includes a built-in RFID blocking wallet and turns into a stand and the computer one works as a practical laptop case with a built in mouse pad.
TIP: They cary regular leather and also vegan leather options, make sure to order the vegan leather to go with the most caring and sustainable option
7. Beauty Resolution Detox + Glow kit + Vitamin D by One Love Organics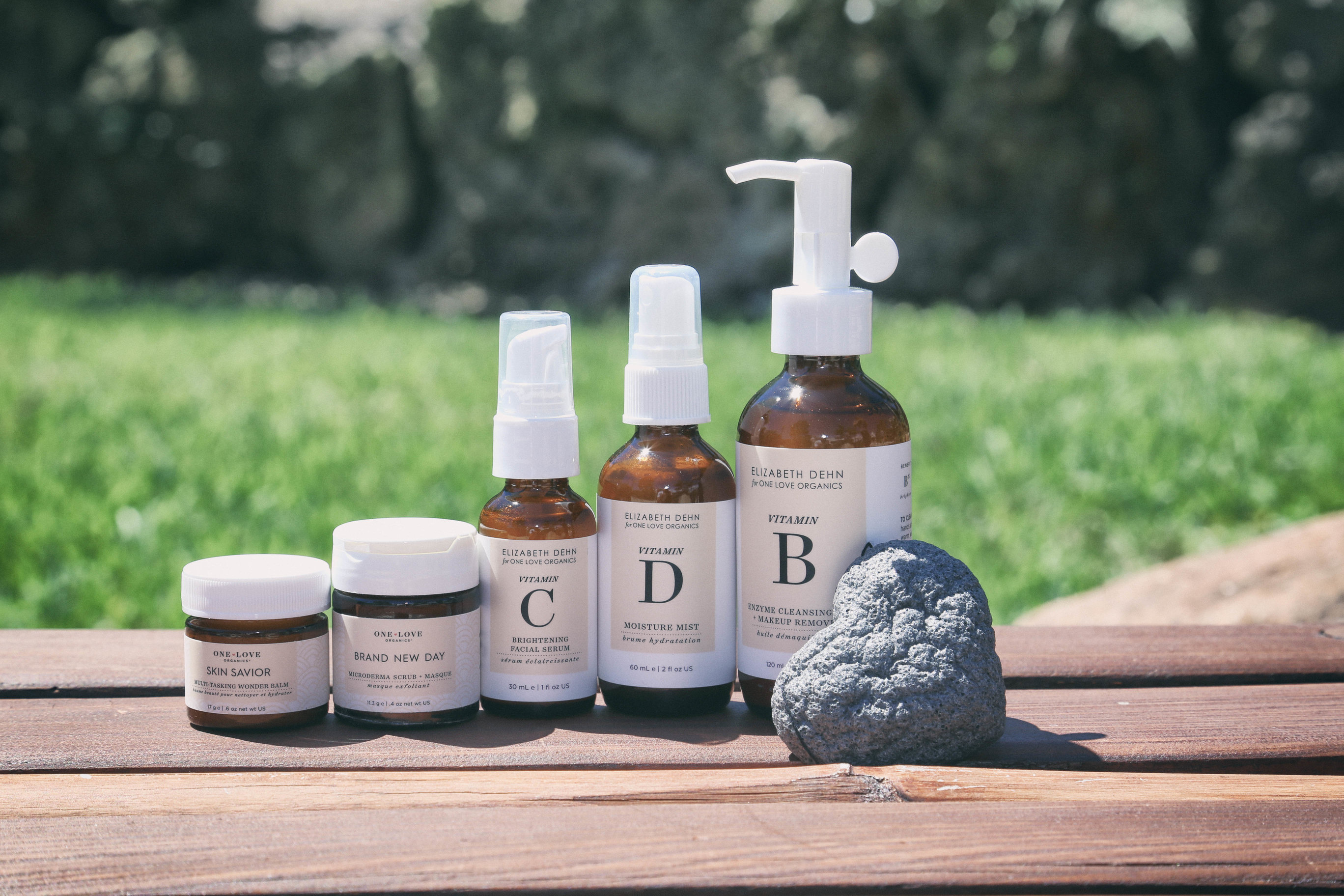 Created and crafted by skilled artisans driven by creating the perfect skin care line, One Love Organics award-winning products are made using only the highest quality, most effective ingredients that directly benefit the skin. Holding multiple industry awards and press coverage around the world, its attention to detail, quality and efficacy is what truly defines the success for these products. This natural, ethical, and environmentally driven cosmetic line is not only certified by Ecocert and Cruelty Free but also holds the Gold Certified Business Seal of Approval which is Green America's highest level of award and recognition for green businesses.
Give your beauty and skin care routine a much needed upgrade by replacing them with the Beauty Resolution Detox + Glow Kit & Vitamin D Moisture Mist. Suitable for day and night, your skin will thank you for replacing all the harsh chemicals, gmos and synthetic ingredients.
Tips: Take the extra step in the routine card that comes with your products, and let your skin soak in all those perfectly crafted good for you ingredients.
8. A Little Black Dress by Les Sublimes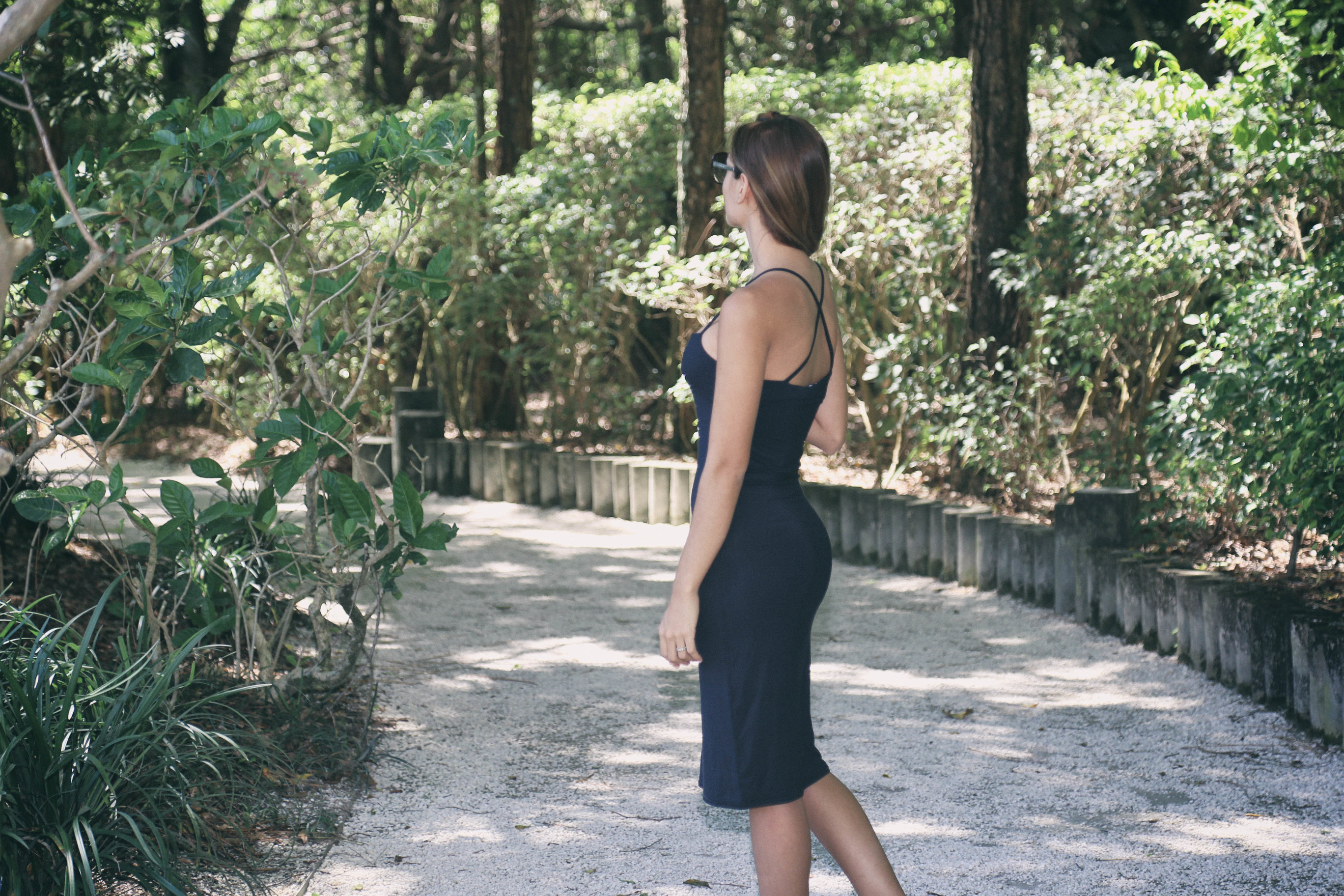 Simple, classic, and versatile, this Buenos Aires Dress is perfect for day and night. Whether you are headed to brunch with your girlfriends, taking the kiddos to a birthday party or a date night with the hubs, you can dress it up or dress it down as you please.
This dress and all of the collection by Les Sublimes is not only made by using eco- friendly fibers made of sustainably-harvested beechwood trees in Austria but also are locally produced in Austria and France in order to reduce its environmental impact. Mindful of not only the environment but also socially conscious, Les Sublimes provides fair and livable wages for its workers and focuses primary on empowering women with their education. Each piece of clothing that you purchase helps fund 1 month of education for a young woman in need.
Tips: This item fits true to size so no need to size up or down.
9. Nude & Rose Gold Vegan Watch by Olivia Burton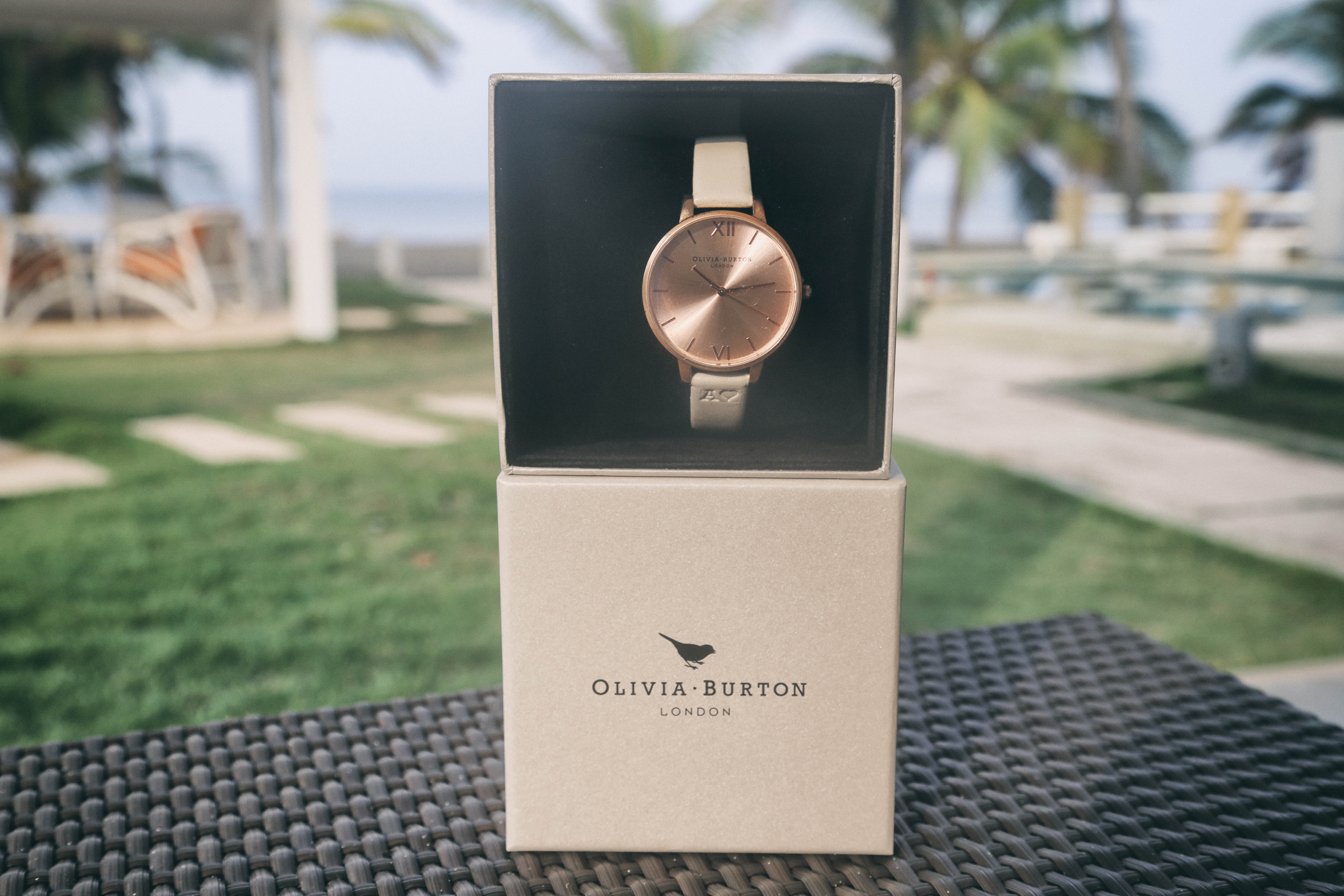 Bursting full of personality, femininity and timeless charm, Olivia Burton watches offer affordable, high quality, stylish and fashion-led watches.
Modern, fresh, and versatile, the label offers a variety of styles including a Vegan Friendly line. This specific watches made of synthetic leather offer the same design and style for vegans, so they don't have to compromise on style just to find a vegan alternative. Though the label launches new styles every two months to be up to date with trends, each item showcases the brands signature style.
Tip: The Nude & Rose Gold vegan friendly watch offers the perfect nude shade to match almost every outfit and the rose gold adds a romantic, elegant and fresh addition to what other wise would be a plain look.
10. RAWjuvenate Complete Detox from Raw GreensOrganic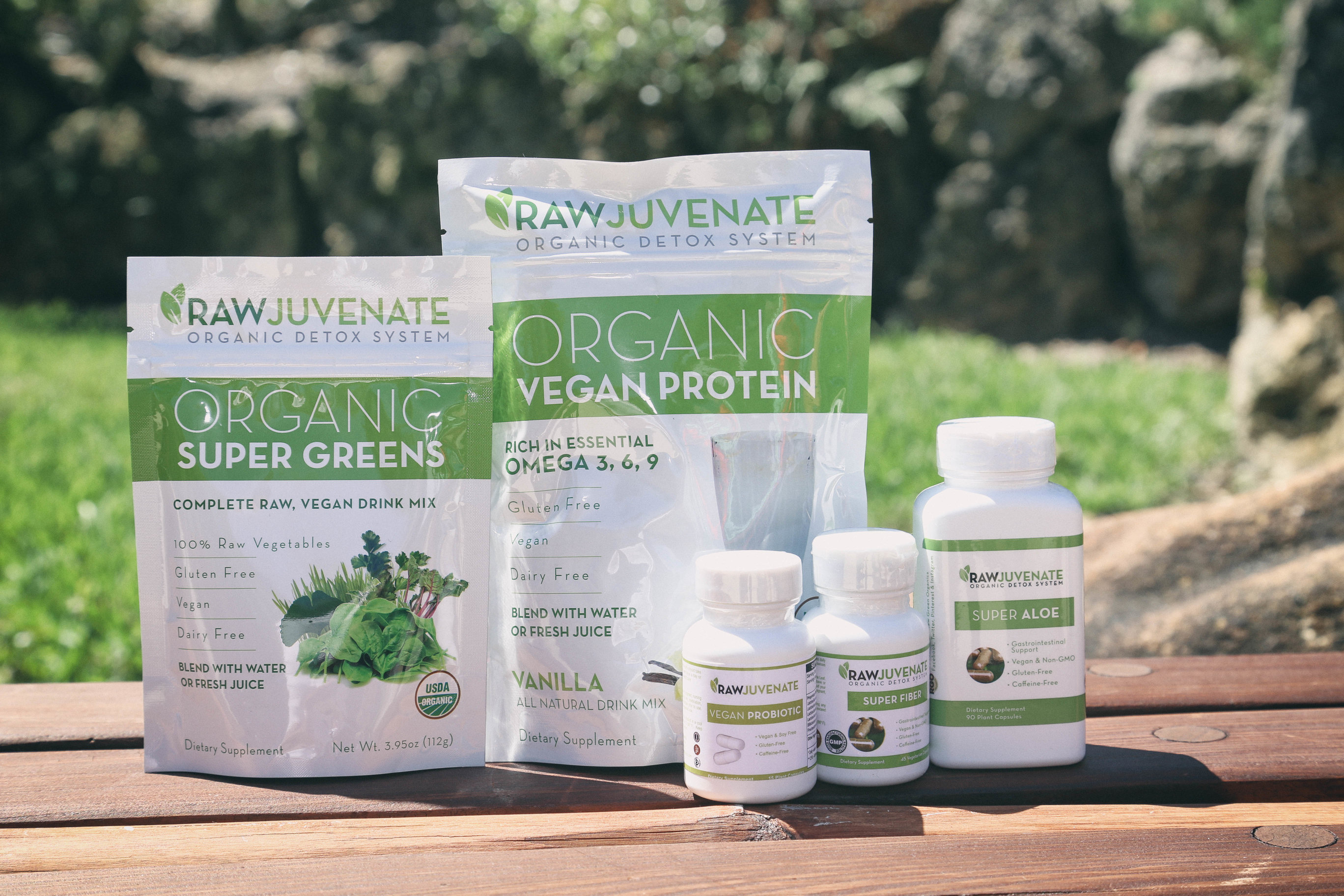 This complete 5 product system is specifically made to cleanse your body and reset your metabolism. Made with organic whole foods this detox consists of replacing one solid meal with one liquid meal daily using the Organic Super Greens Drink Mix + Organic Vegan Protein Powder, taking a daily probiotic, and 1-3 Super Fiber and Super Aloe capsules. Free of preservatives, artificial flavors and sweeteners, soy and high fructose corn syrup, expect only organic and nutrient-dense ingredients to be used. All delivered in the most ecologically friendly packaging that are recyclable and compostable whenever possible.
This detox provides an easy alternative for those who wish to give their metabolism a reset without having to invest too much time, thinking or planning.
Tip: The protein and greens is a little on the sweet side so use unsweetened almond/coconut milk to blend with.
Disclaimer: Though this post is in collaboration with the brands mentioned, as always, all opinions are my own and only recommend products that I personally use.
[amazon-carrousel title="Shop at Amazon"]
<
[/amazon-carrousel]