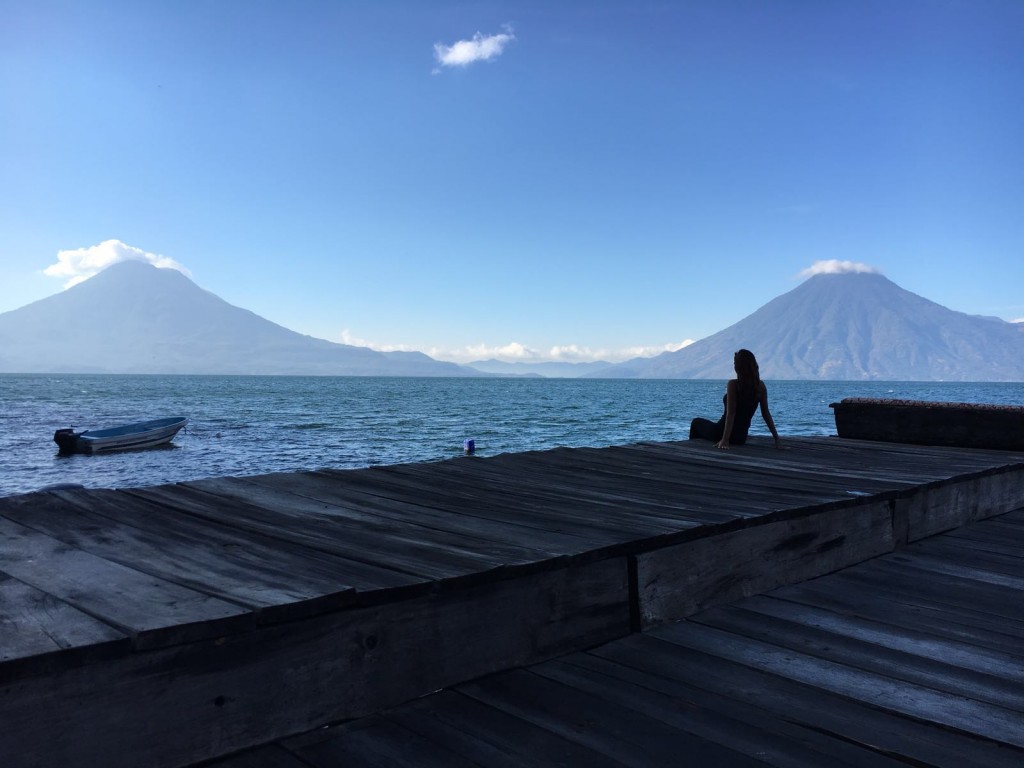 Ohh Guatemala. Where to begin?? This is a bold statement but very well deserved and I do not hesitate or think twice when I say it: Guatemala is by far one of my absolute favorite countries on this planet! It is safe to say that my whole perspective of life has changed since visiting this country, especially after visiting Lake Atitlan.
Lake Atitlan is one of those extraordinary places that is so surreal you think it does not exist. And if it does, its one of those National Geographic locations that no one can access or know where it is, but not Atitlan. You may be asking yourself, what makes this lake so special?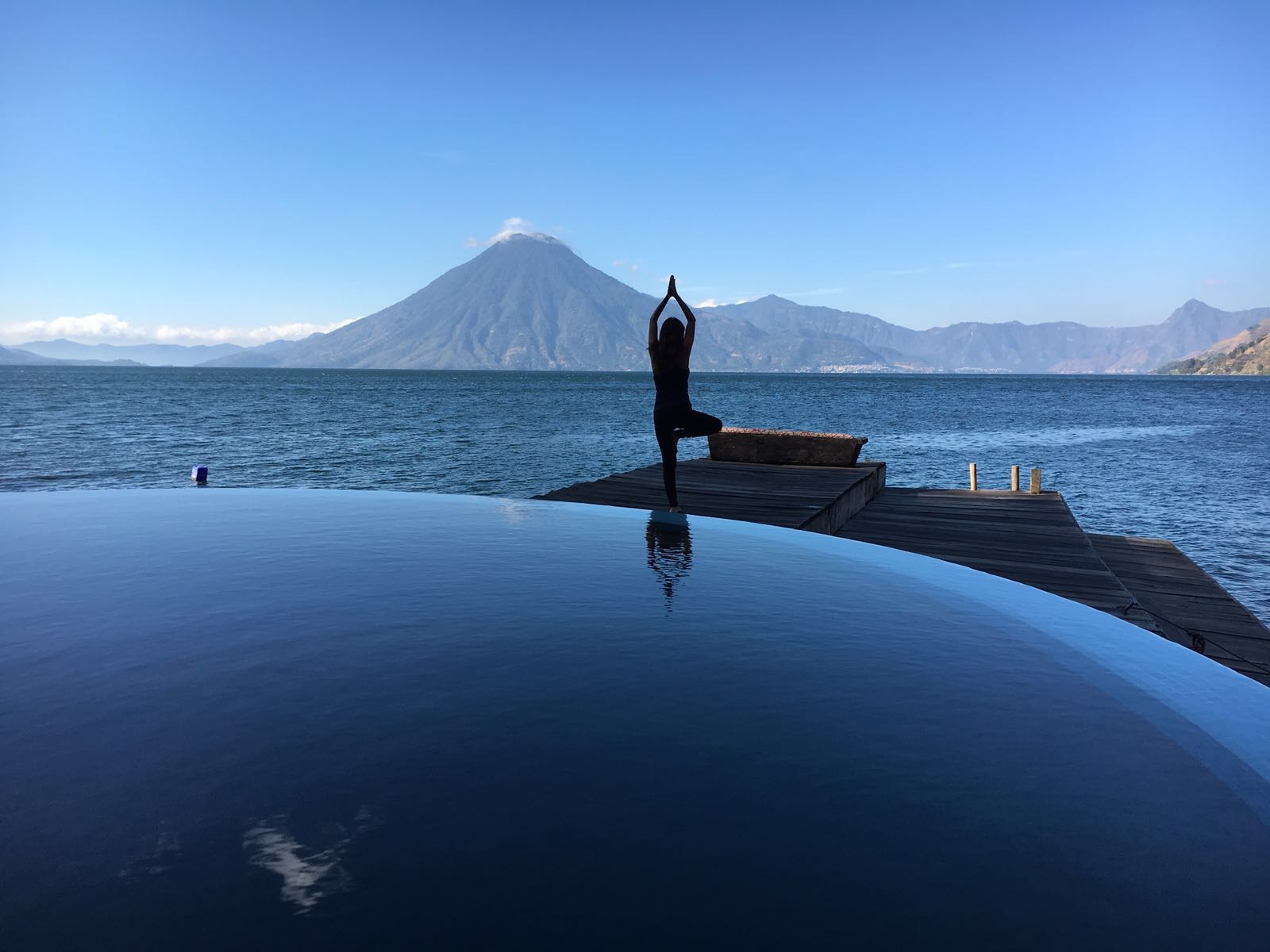 Lake Atitlan is a lake nested between 3 volcanoes located in the Sierra Madre Mountain range on the west side of the county. The region is full of natural splendor, relaxed atmosphere and small traditional mayan villages that surround the lake with history and culture. Lake Atitlan has been growing in popularity for the past recent years, particularly the small town of San Pedro La Laguna, popular among backpackers who wish to learn Spanish in an authentic and inexpensive way.
  In the small village of Santa Cruz La Laguna , known as the vertical village, resides not only the absolute best hotel to stay in all of  the lake but also one of the Top 25 Eco Lodges to stay in the world according to National Geographic : Laguna Lodge Eco Resort & Nature Preserve.  This boutique style hotel is not only well known for its legendary Lake Atitlan views, but also for its award winning efforts to preserve and protect the environment in many ways. Here are a few:
[half_column]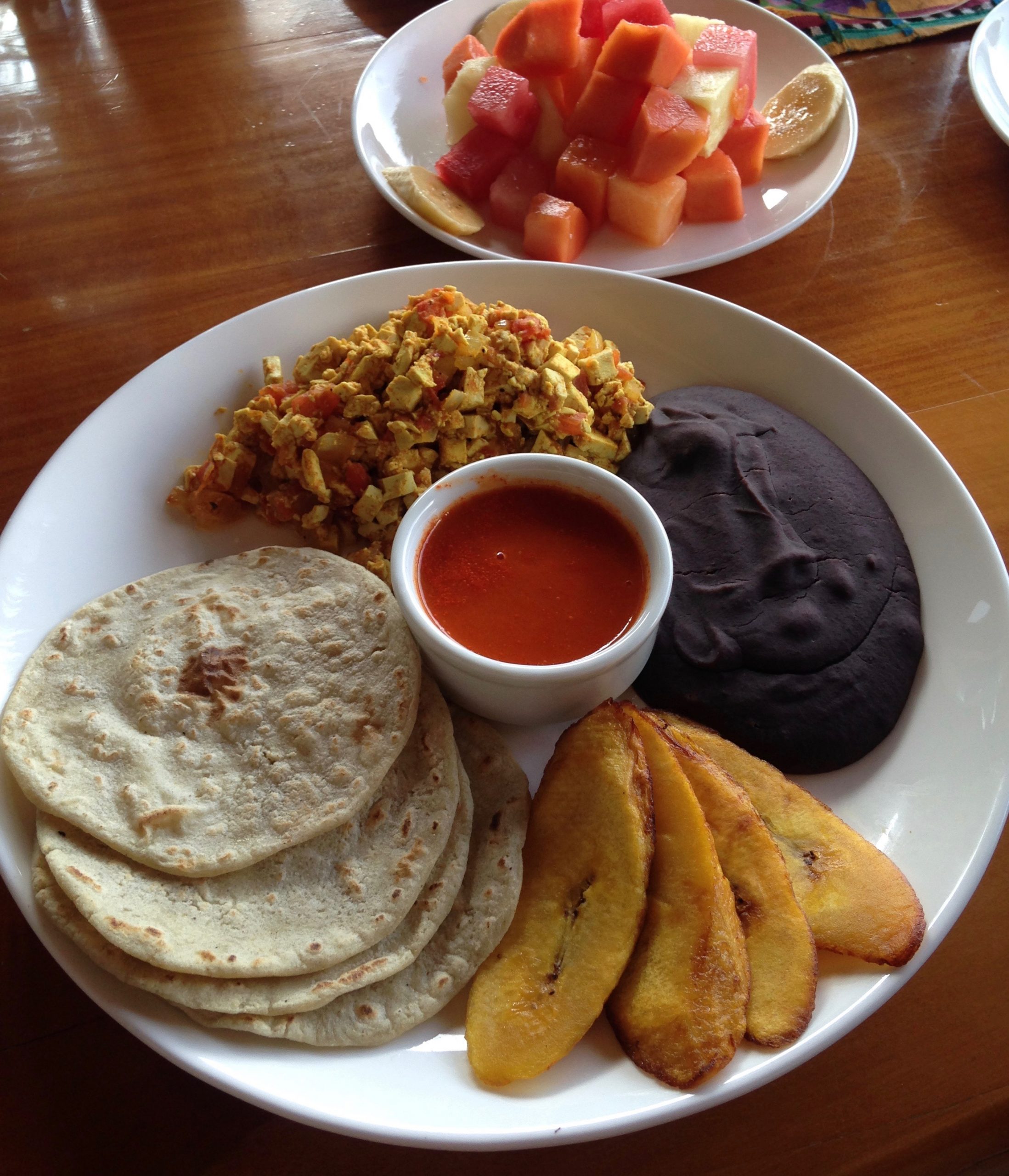 [/half_column]
-100% of their power comes from renewable energy including solar panel technology and solar hot water heating
-They grow their own organic food (picked fresh and daily) or purchase locally and organic
-Only vegetarian and vegan cuisine is served 
-Rain water is collected for drinking
-They use refillable dispensers and containers in the rooms to reduce use of plastic.
-Only vegan hypoallergenic bedding and pillows are used
[spacer]
-Unbleached cotton towels and unbleached toilet paper are used.
-Employ 100% indigenous local staff
-Protect over 100 acres of bio-diverse land
-And they even compost!
Could this place be any more perfect?  This hotel is everything you could ever ask for in a hotel and much more. And for those of us environmentalist and vegans, this is the type of place you want to support and give your money to! I understand its very difficult to only travel to eco lodges like this one , since there aren't many out there, but this is a place you MUST visit at least once. It has just been three month since we last visited, and I am already dreaming about the next time…. I only wish more hotels followed at least 1/3 of the strict environmental guidelines this hotel follows! There is no doubt that the hotel is the best hotel in the lake but also the most expensive. You really get what you pay for, so don't expect other cheaper hotels to be of the same quality or comfort. 
The journey to this secluded peace of heaven from La Aurora International Airport is about 3 hours in total : A 2:30 hour bumpy drive through traffic, hectic streets and scenic mountains; and a 10-15 minute boat ride from Panajachel to the resort. Even though it is  expensive, I recommend you arrange your transportation with the hotel; you will save yourself time, stress and a headache.  Another thing I highly recommend you add to your reservation is the meal inclusive package for $110 per day (for 2), since the hotel is  well known for its out of this world plant based cuisine (still praying every night for a cook book to be released!).  Here is where you can cut back your spending: ALL rooms have views of the lake so it is not necessary to upgrade your room for better views. Only upgrade your room if you need more space. All rooms also come with free breakfast and wifi , so no need to pay extra for those 🙂 Yes, there is WiFi! The hotel might be secluded but their wifi signal is excellent. However, They don't have TVs in the room, but trust me , thats a good thing! Unfortunately, we did not have the chance to do any actives or tours during our stay, since the purpose of our trip was for business. The little extra time that we had, we decided to spend it soaking in the view instead.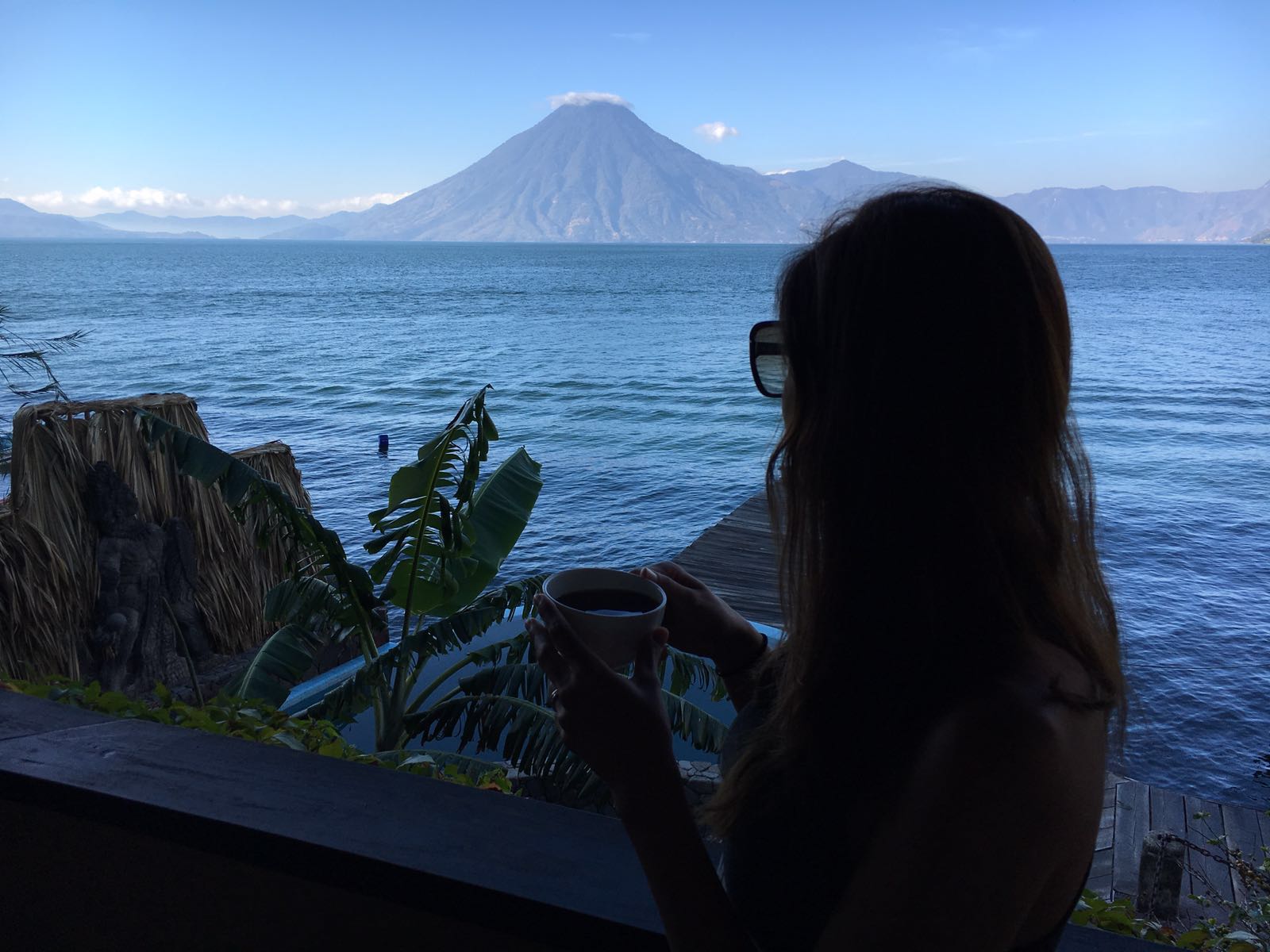 For those of you with time in your hands, please don't forget to take an old pair of tennis shoes to do at least one of the many trial hikes in the hotel! Make sure you take some water, sunscreen and your camera with you. Its going to be hard to want to leave your room, but don't forget to hang out in the communal area in the top floor in the hotel where you can spend your afternoon relaxing in a hammock admiring the view. Keep in mind the location of the hotel and align it to your expectations. Don't expect it to be an active, lively hotel because its not. The whole purpose of the hotel is to be serene and peaceful. After it gets dark, your only option is to either hangout in the hotels restaurant or in you room, so I recommend you take a good book (or check out the ones in your room) and a deck of cards.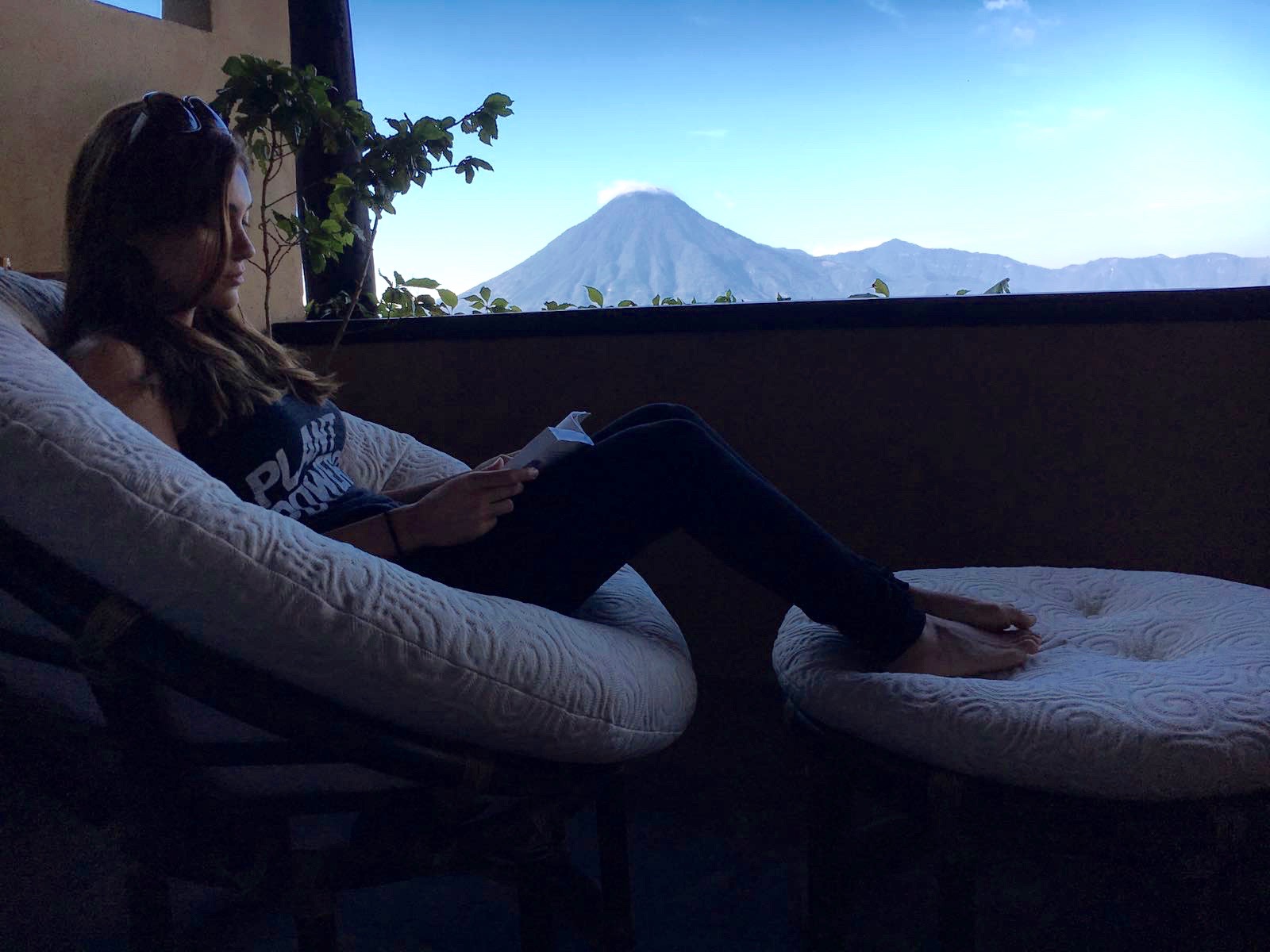 If you plan on venturing and exploring the villages than before you embark on your journey, it is essential for you to brush up on your Spanish or take an English-Spanish dictionary with you. I am a native Spanish speaker , so I obviously didn't have any problems getting around but I cant imagine how my husband and son would have managed. Most of the staff in the hotel at a minimum have basic english skills, but there are no guarantees after you leave the hotel. I am not trying to scare you,  just letting you know in advance. All you have to do is dedicate a good hour or two to learning basic phrases that you think you might need.
If you are still trying to decide whether you should make this journey or not, don't over think it , I promise you will not regret it.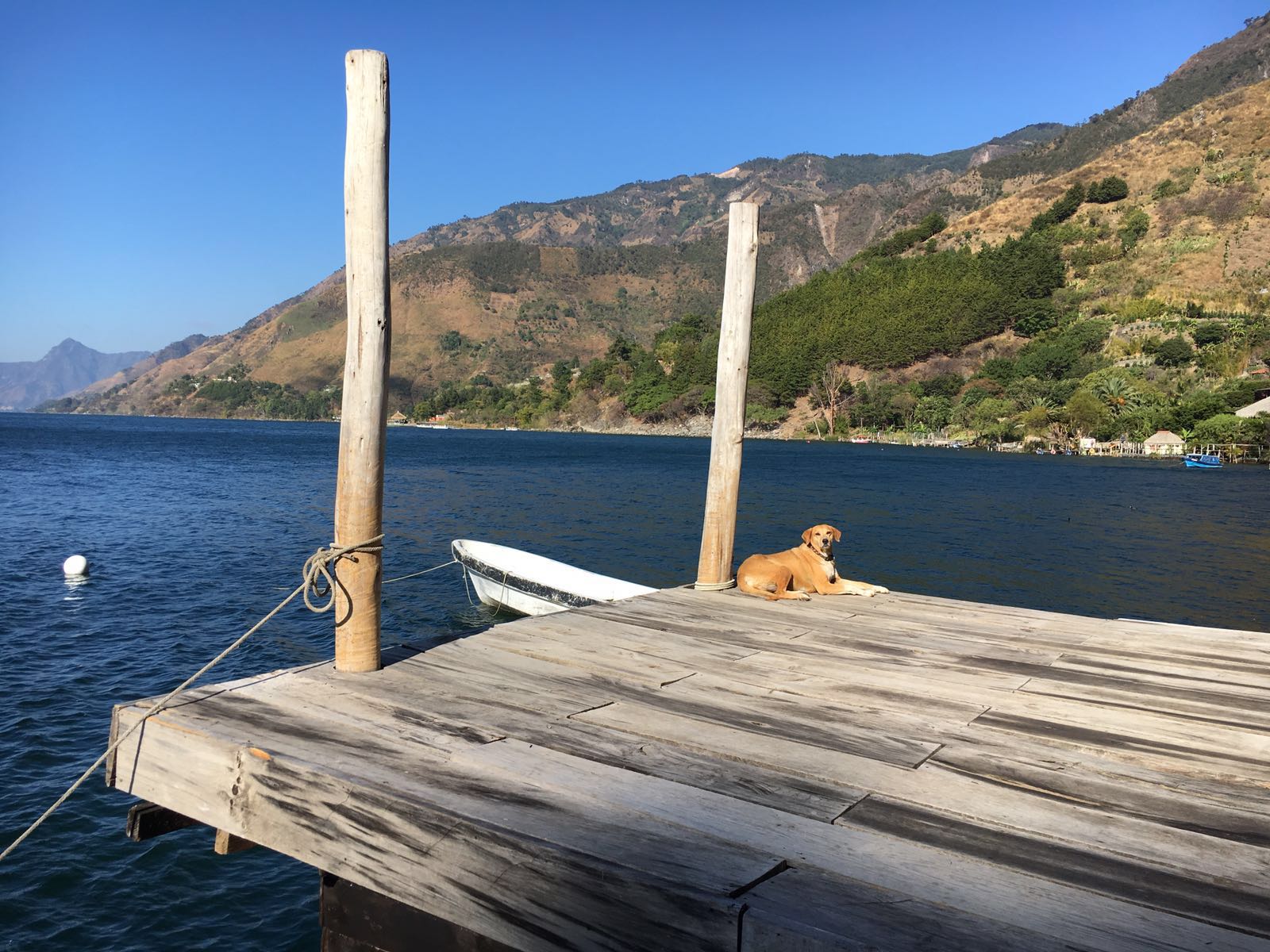 NOTE: This is an adults only hotel so please plan accordingly
Disclaimer: Everything posted on this blog are my honest opinions based on my personal experiences regardless of whether or not I receive compensation or sponsorship for a post or review. I write about things that I am truly passionate about so all the brands or products mentioned will fit my lifestyle as much as possible based on my criteria. Unless stated other wise, I am not an affiliate of the product, brand, hotel or airline mentioned in this post, or get any compensation or sponsorship from them. If I were to be an affiliate or receive any kind of compensation for a specific product or brand, I will state it in the blog post accordingly.