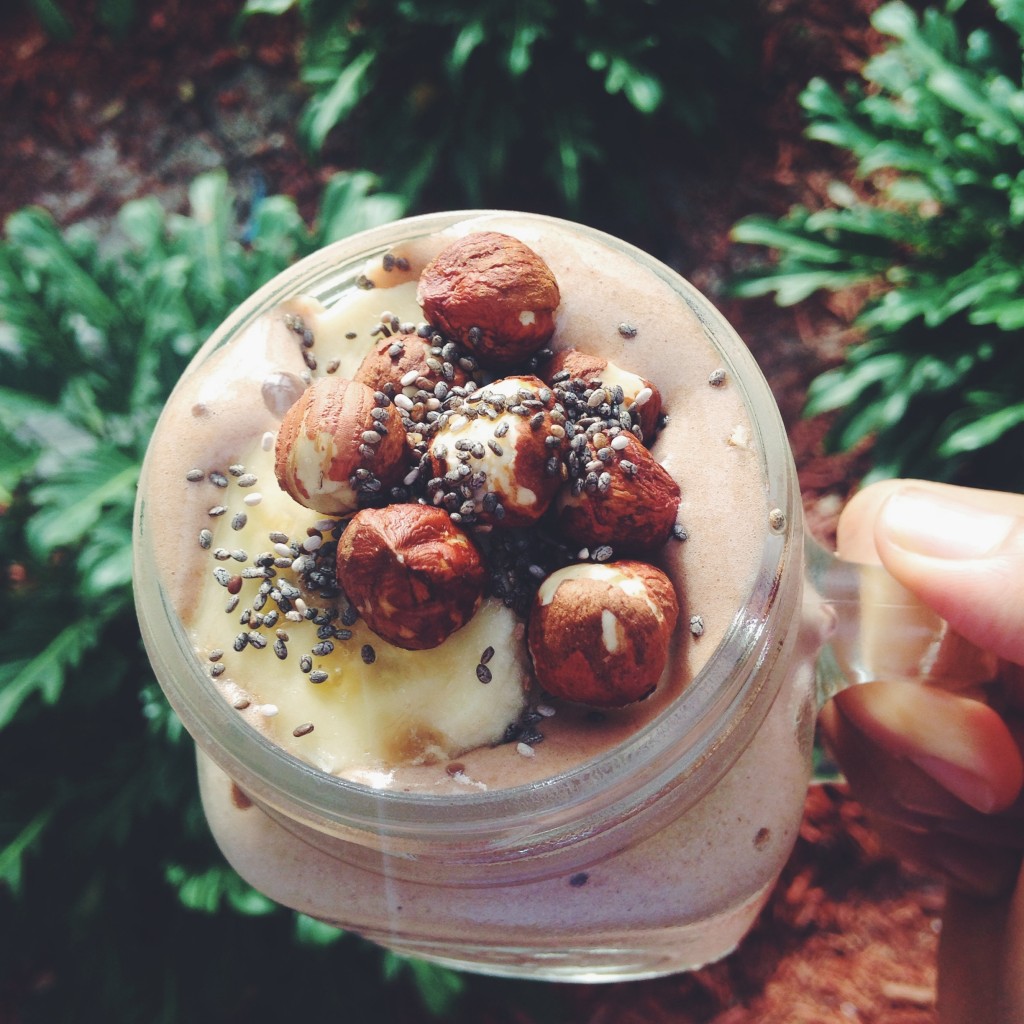 Some days at any given time I start craving something strawberry or something chocolate.  Instead of reaching for the chocolate bar, I make myself this smoothie and it hits the spot. For this reason I always have cacao or carob powder handy. Pounds of it… It might sound like a lot but when you have a chocolate loving family, you always have to be prepared.
This recipes makes the perfect breakfast for adults and little ones. If you feel like having a smaller portion just share it with someone and enjoy it as a movie snack.
Serves: 1 big smoothie
Ingredients:
2 frozen bananas
1.5 cup of almond/ coconut/ soy milk
1 tbsp of almond butter
1 tbsp of hemp seeds * optional but recommended for a boost of  Omega -3s and protein
1/2 tsp of vanilla extract ( or too taste if you prefer. Skip if you are using vanilla nut milk)
Instructions:
Blend  all the ingredients together and top with your toppings of choice. I used sliced bananas, chia seeds and hazelnuts.
[amazon-carrousel title="Shop at Amazon"]
[/amazon-carrousel]