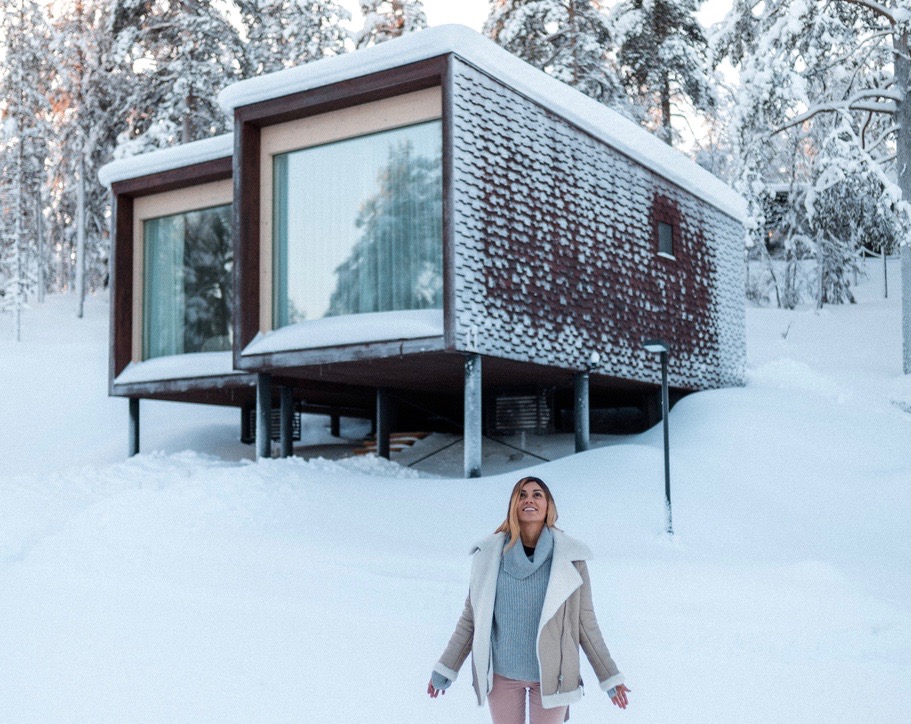 Arctic Treehouse Hotel:  A Nest in the Finnish  Wilderness
Nested amongst the Finnish wilderness, the Arctic Treehouse Hotel in Rovaniemi allows guests to fully emerge themselves in the raw beauty of Finland. Sleep in your very own nest and experience a winter wonderland.
Location & How to get to Arctic Treehouse Hotel :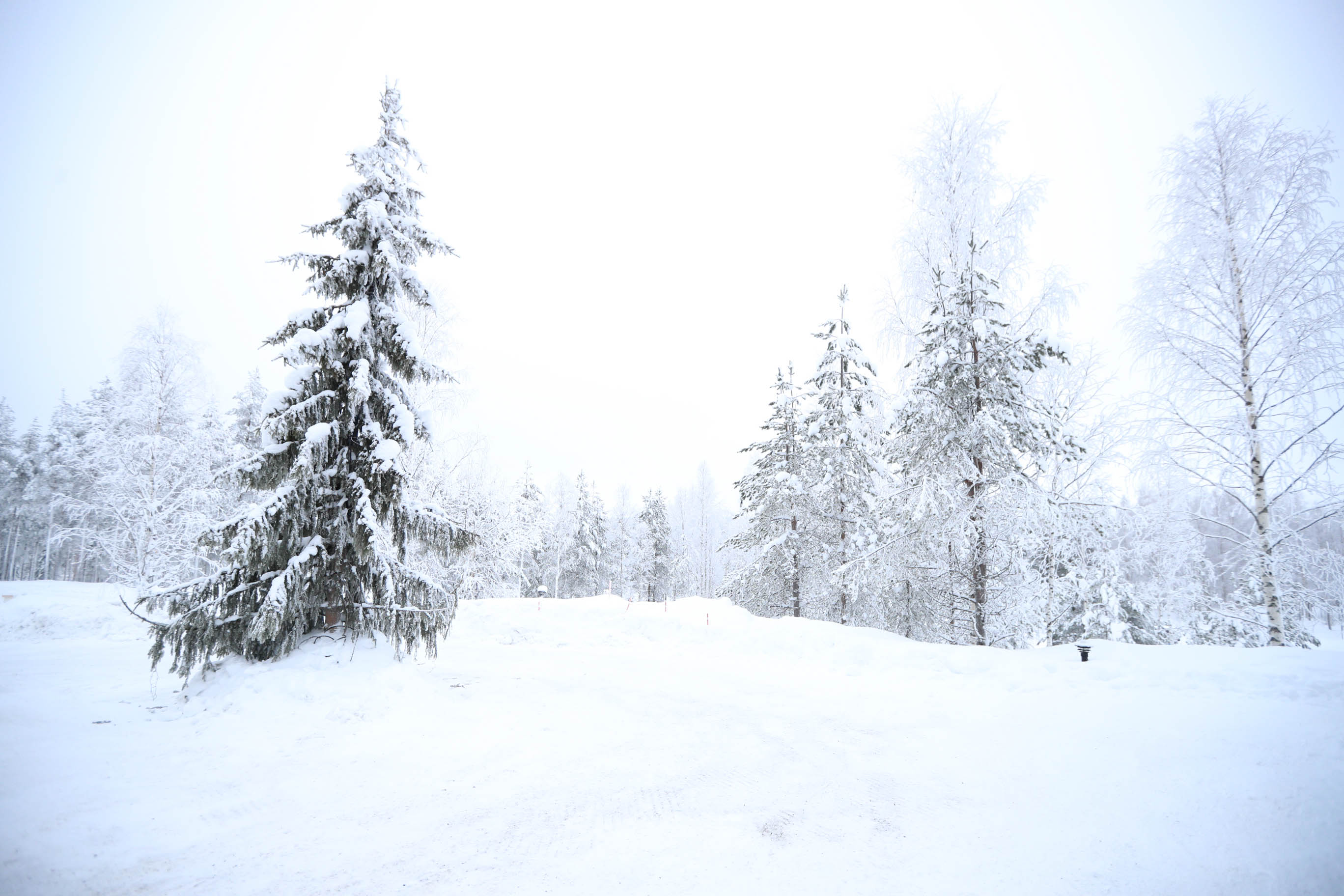 Close to the Polar Circle, the city of Rovaniemi in Finland is well known for being Santa Claus official hometown and where you can find the Christmas spirit even after the official holiday season is over. Asides from that, it is also quite popular for the Northern Lights or (Aurora Borealis). This makes it the perfect winter getaway for families and couples for either a romantic or adventurous escape.
There are no international direct flights to Rovaniemi, so you will have to connect through Helsinki and fly via Finnair. The flight is short (about one hour and a half) and there are many direct flights every day. Once you land in Rovaniemi, the Arctic Treehouse hotel is only a 5 min drive away from the airport but don't worry it is completely secluded. Sooner than you know, you will be checked in, hanging out by the fireplace having a traditional Finnish drink called Glögi (so yummy!).
[half_column]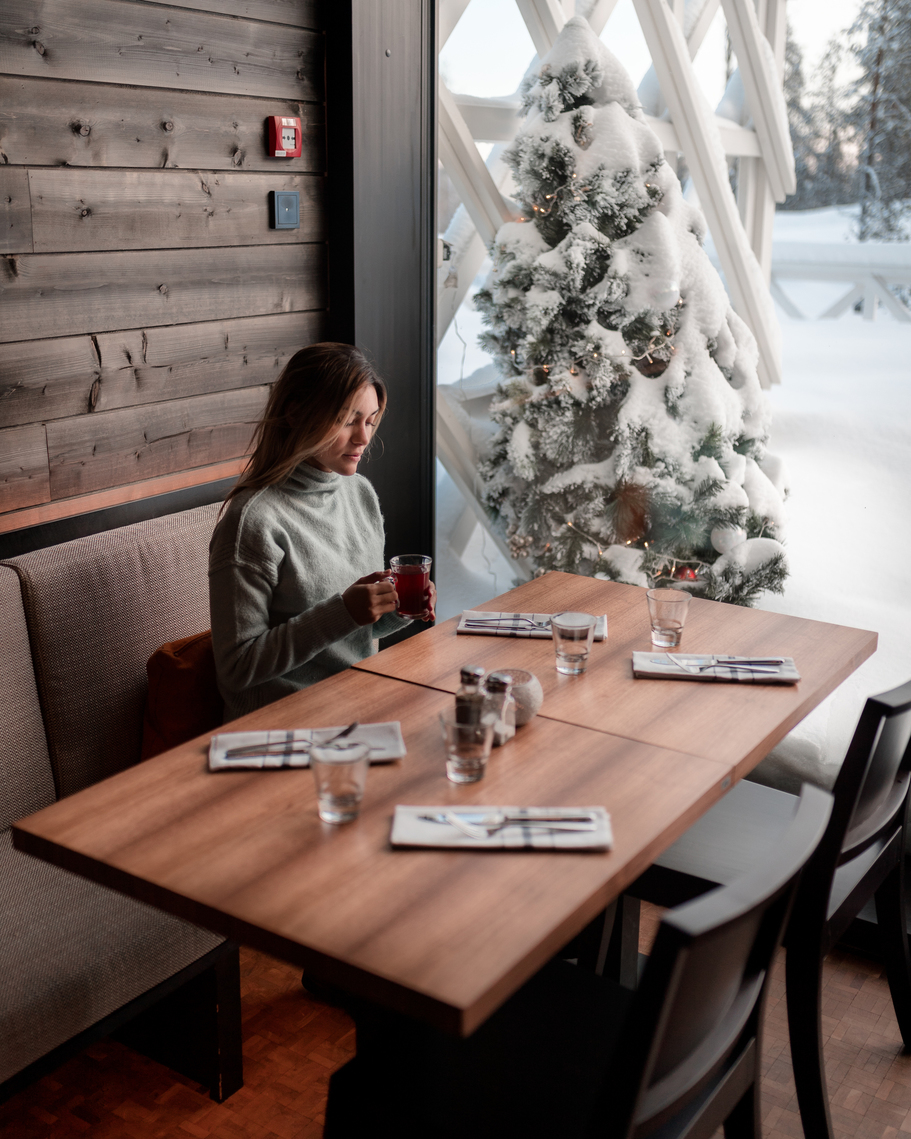 [/half_column]
[half_column]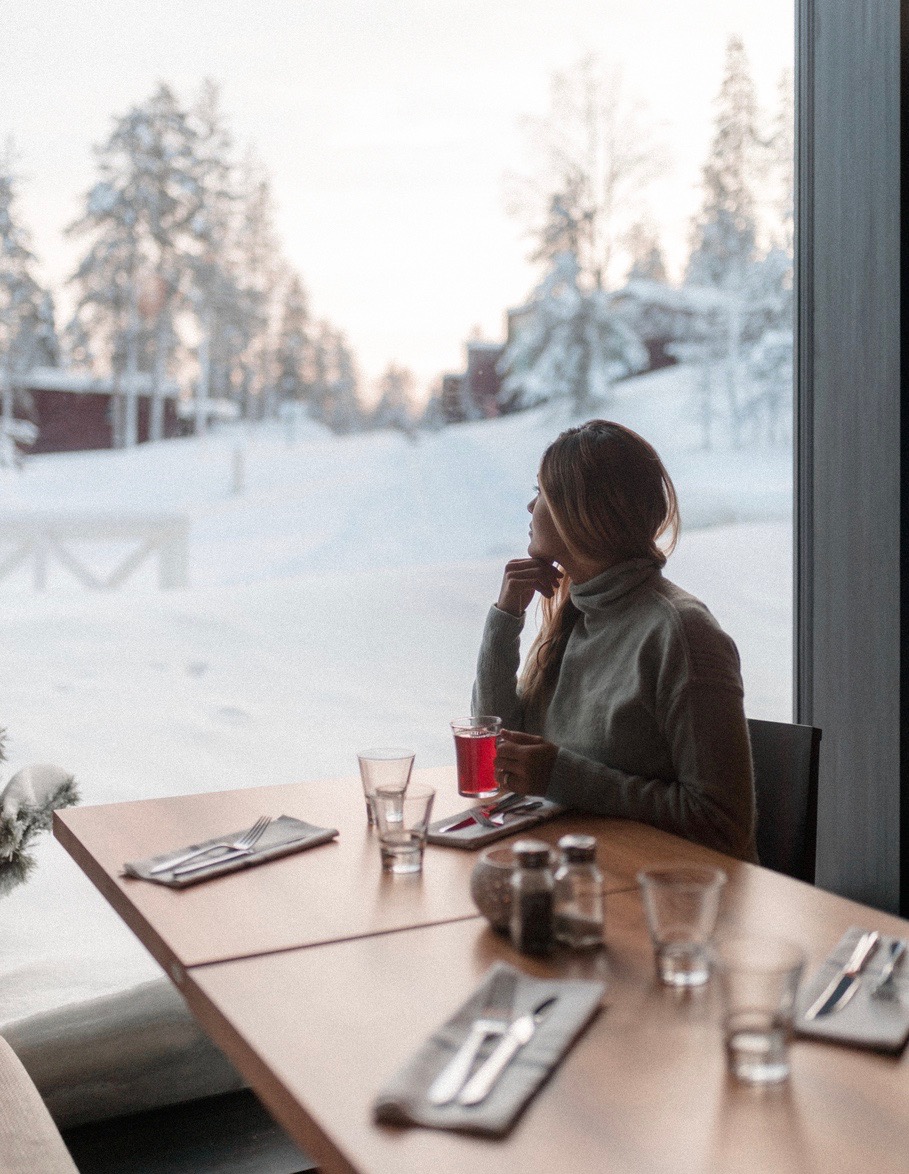 [/half_column]
The Suite: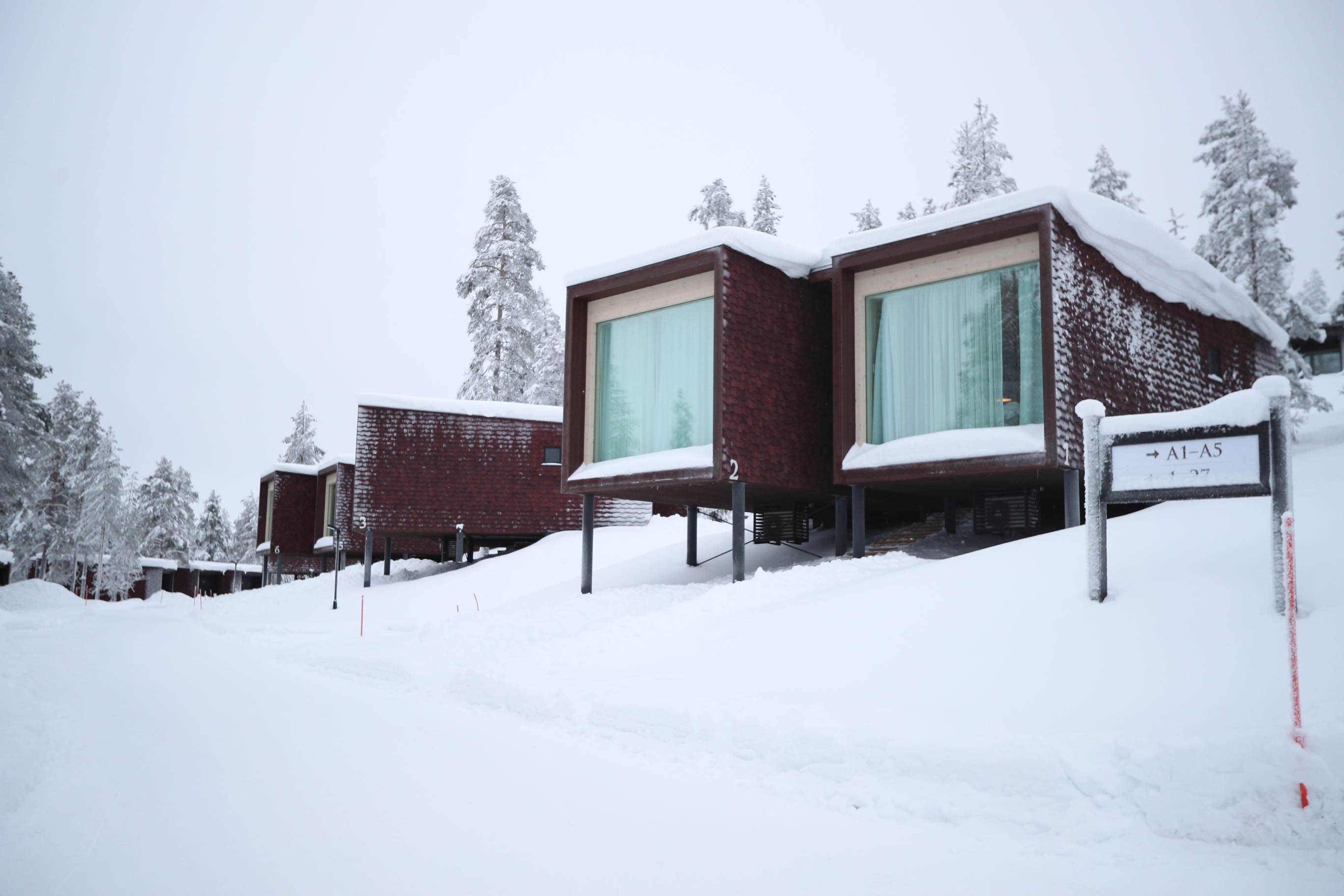 The main attraction of the Arctic Treehouse hotel and what attracts many guests here is the unique and beautiful rooms. Designed as arctic nests, the beautiful and modern rooms offer guests gorgeous views. Though our Arctic treehouse suite was small in size, we were very impressed with the great use of space and modern decor. At under 300 square feet, they have managed to be able to incorporate a good amount of storage space, a sitting area, the bedroom, a little nest for the little ones to sleep in and some include a small kitchenette. You don't believe how much storage space there is, and the look of my little ones face when he saw his "nest" bed was priceless.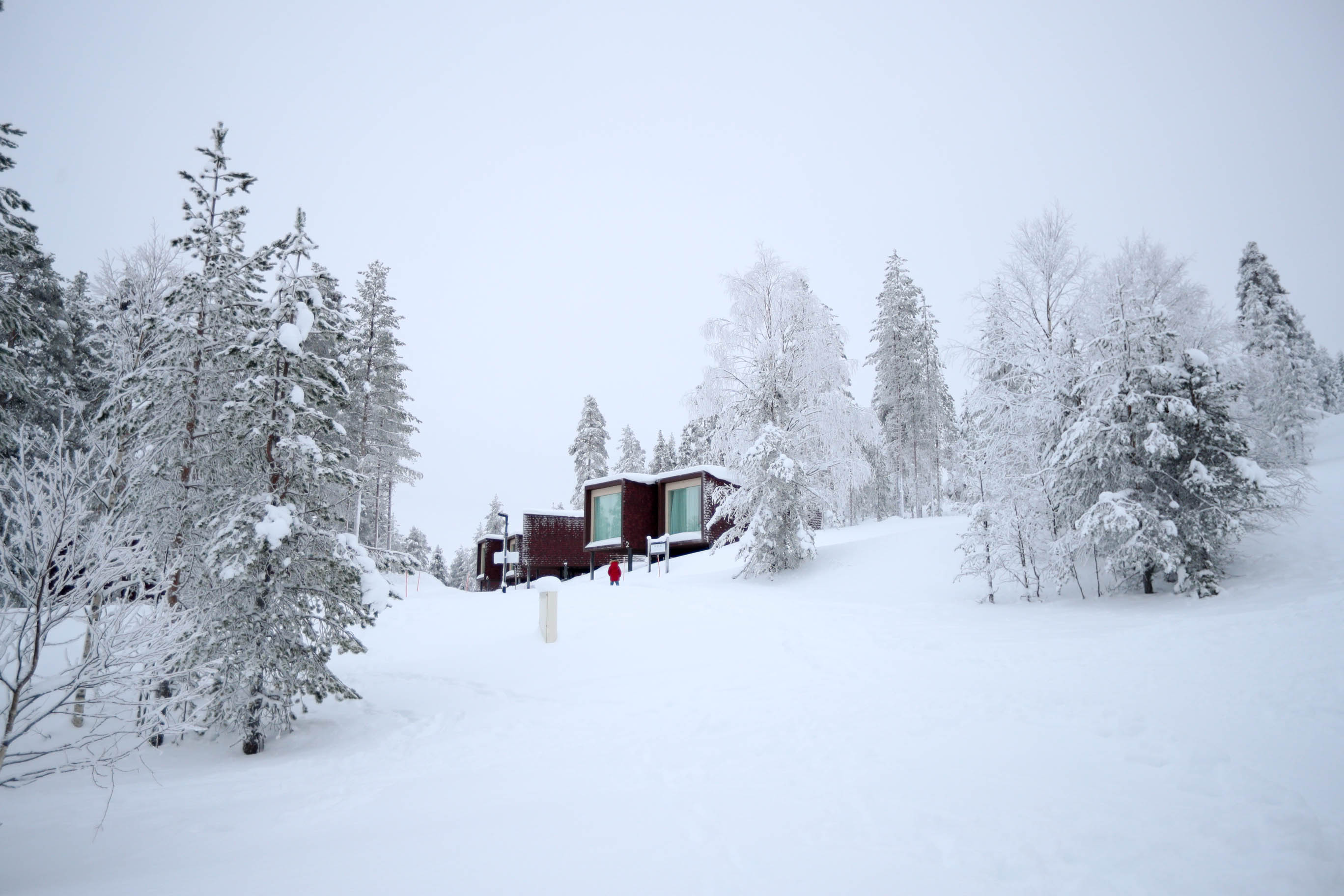 [half_column]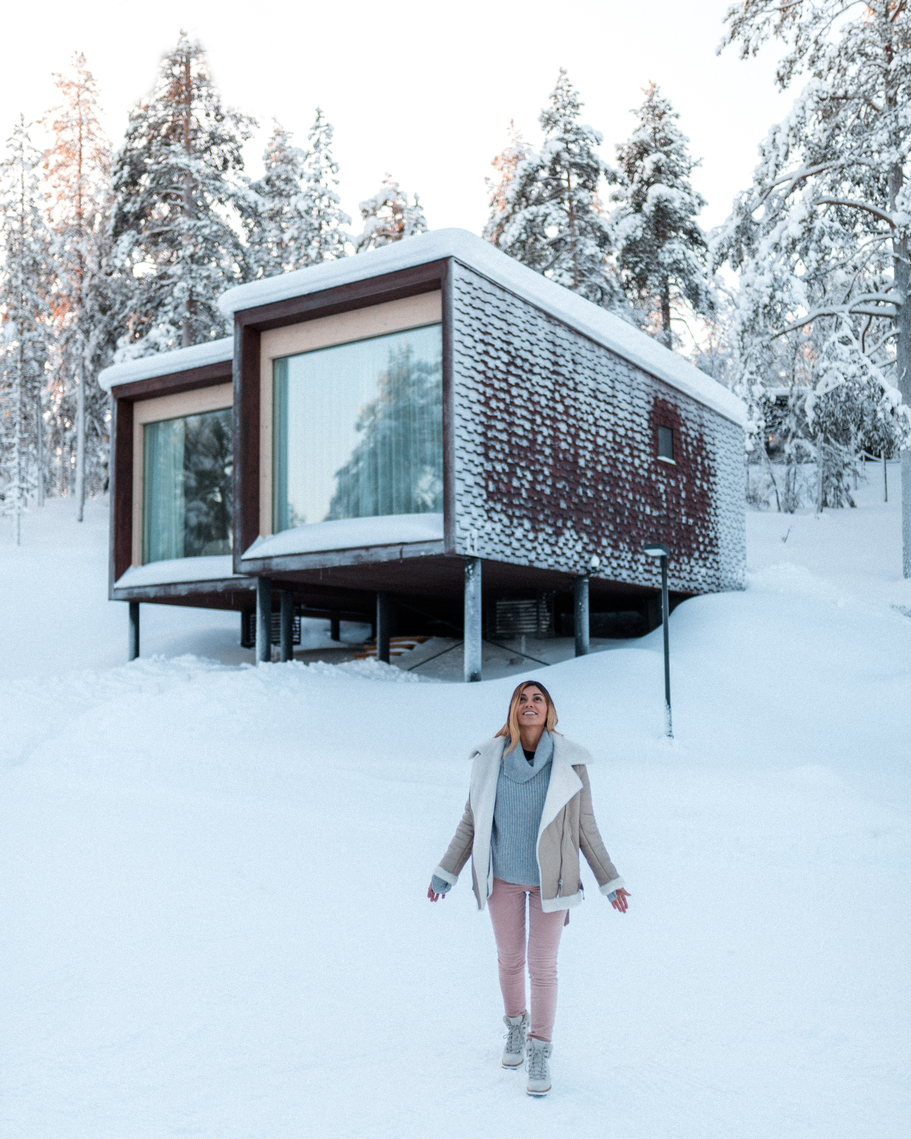 [/half_column]
[half_column]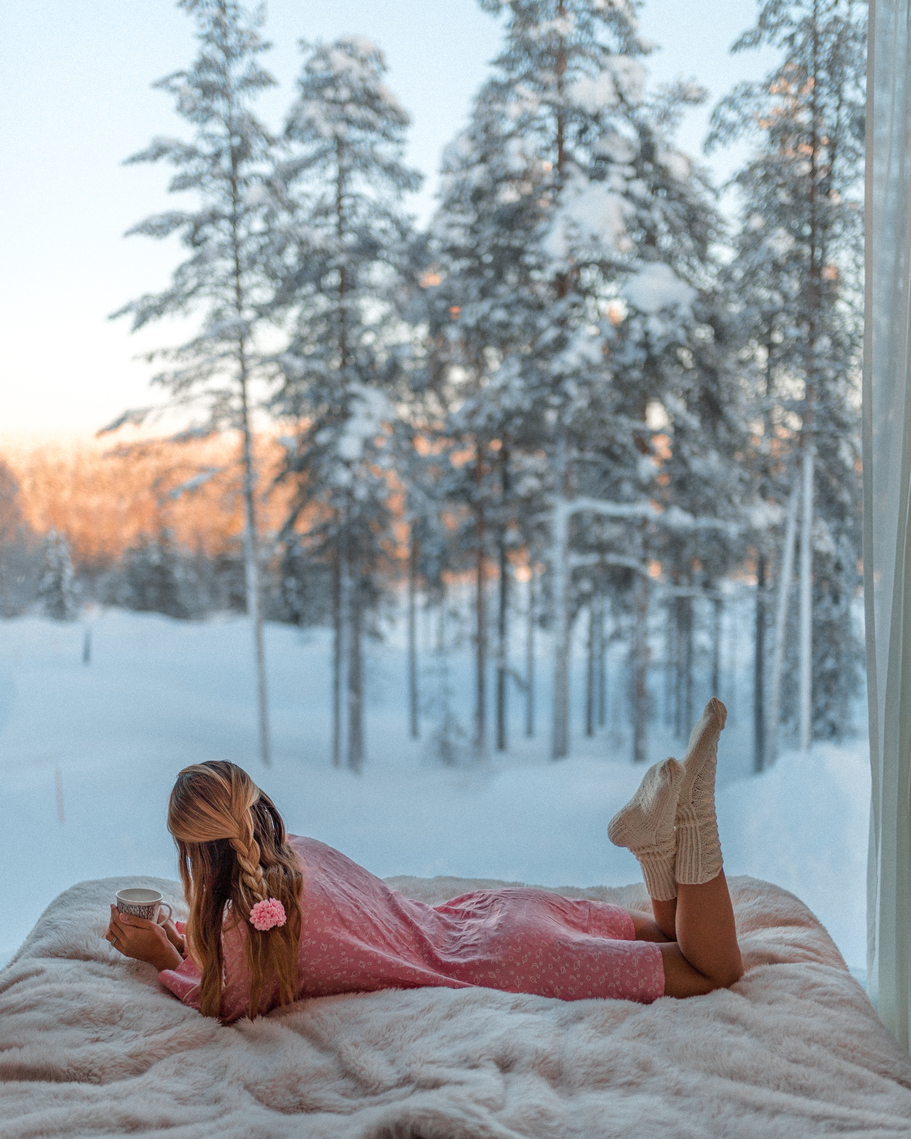 [/half_column]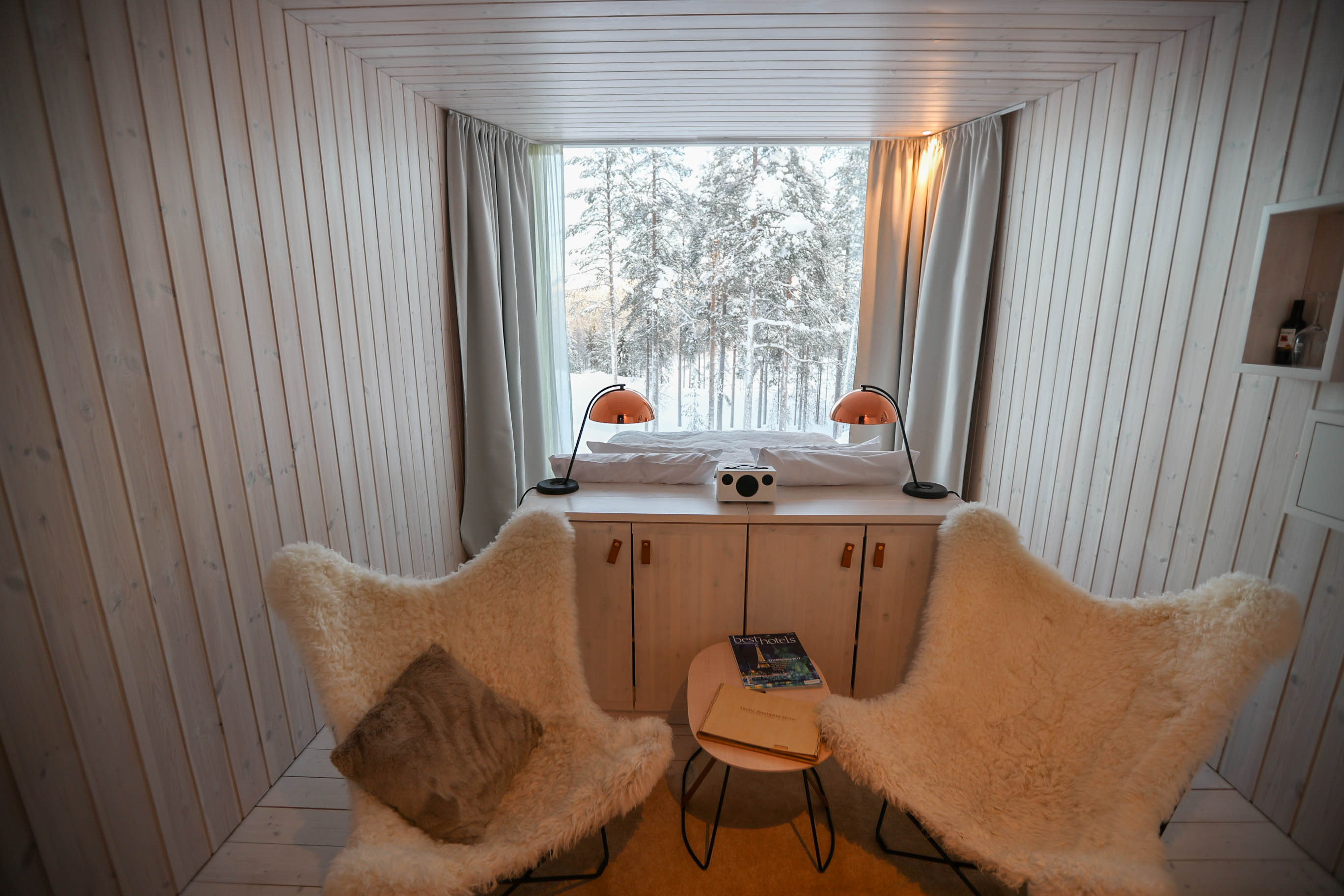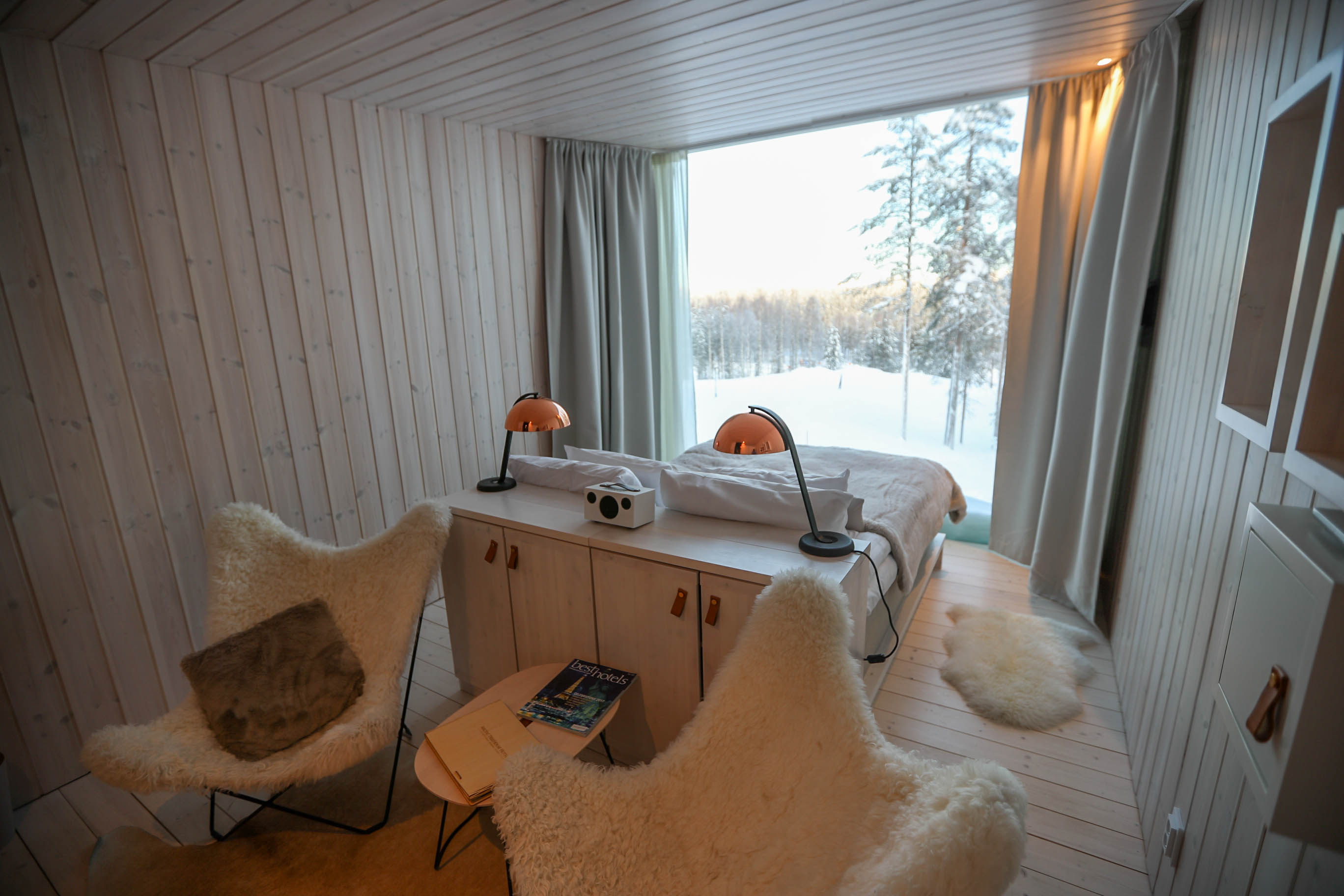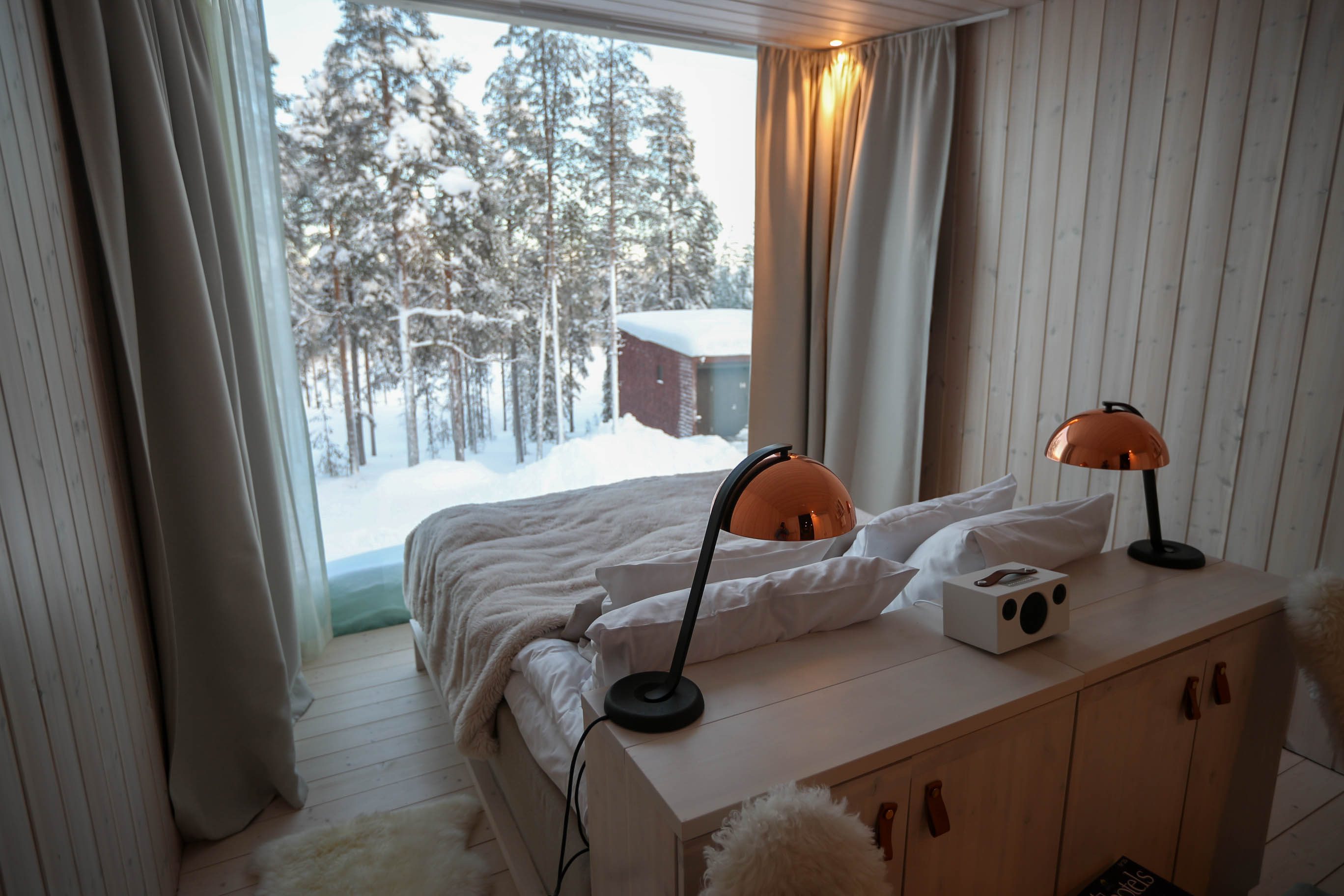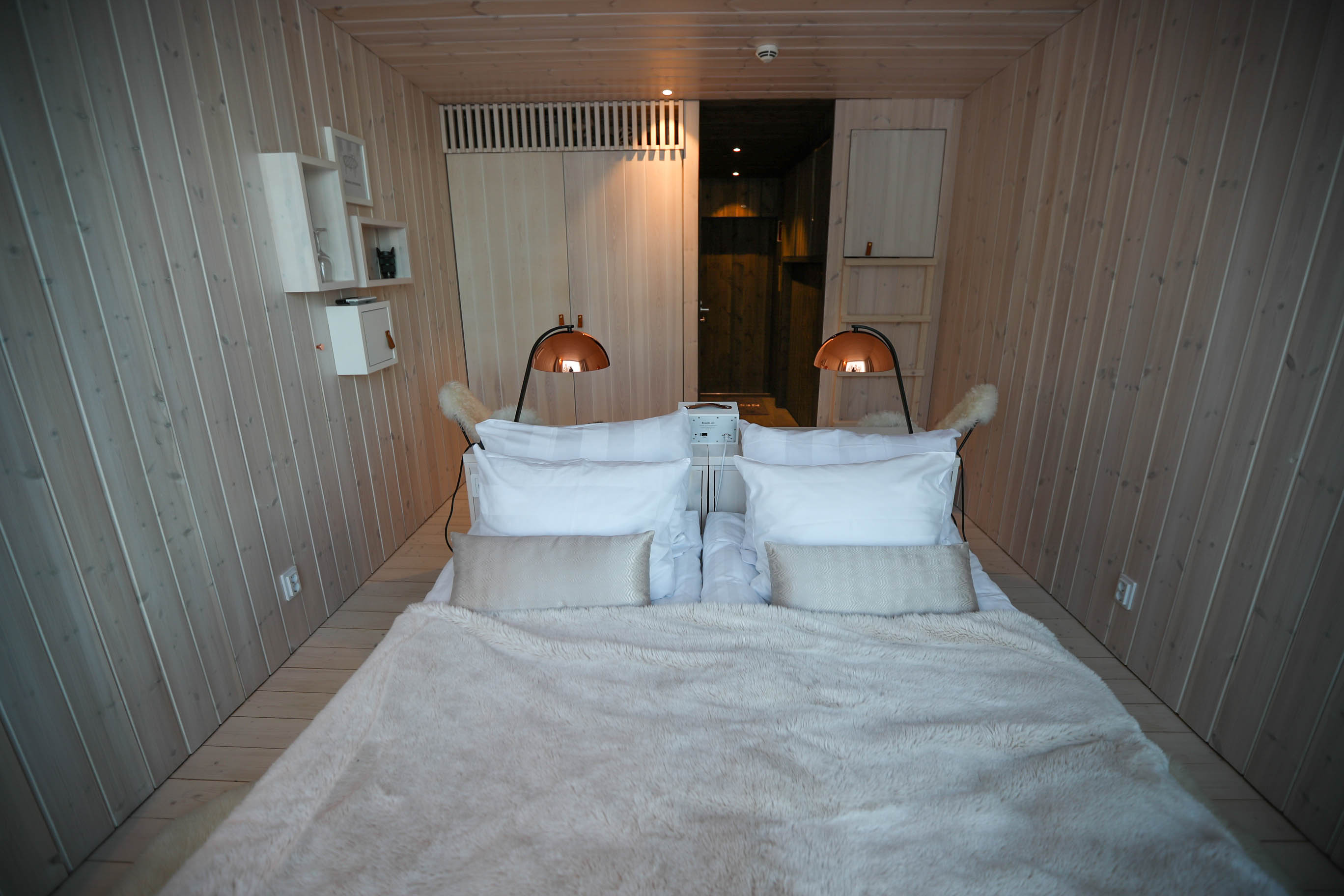 [half_column]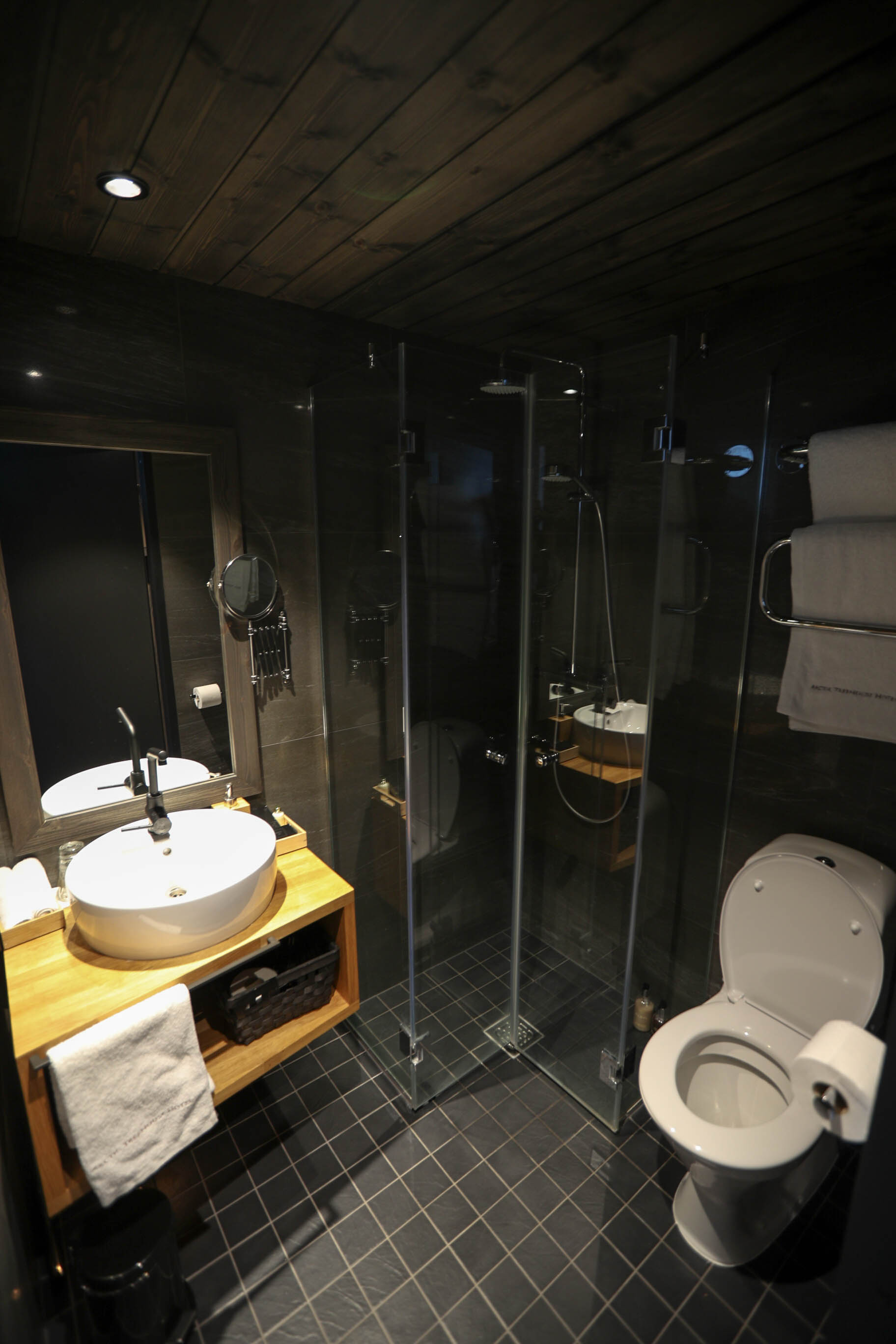 [/half_column]
[half_column]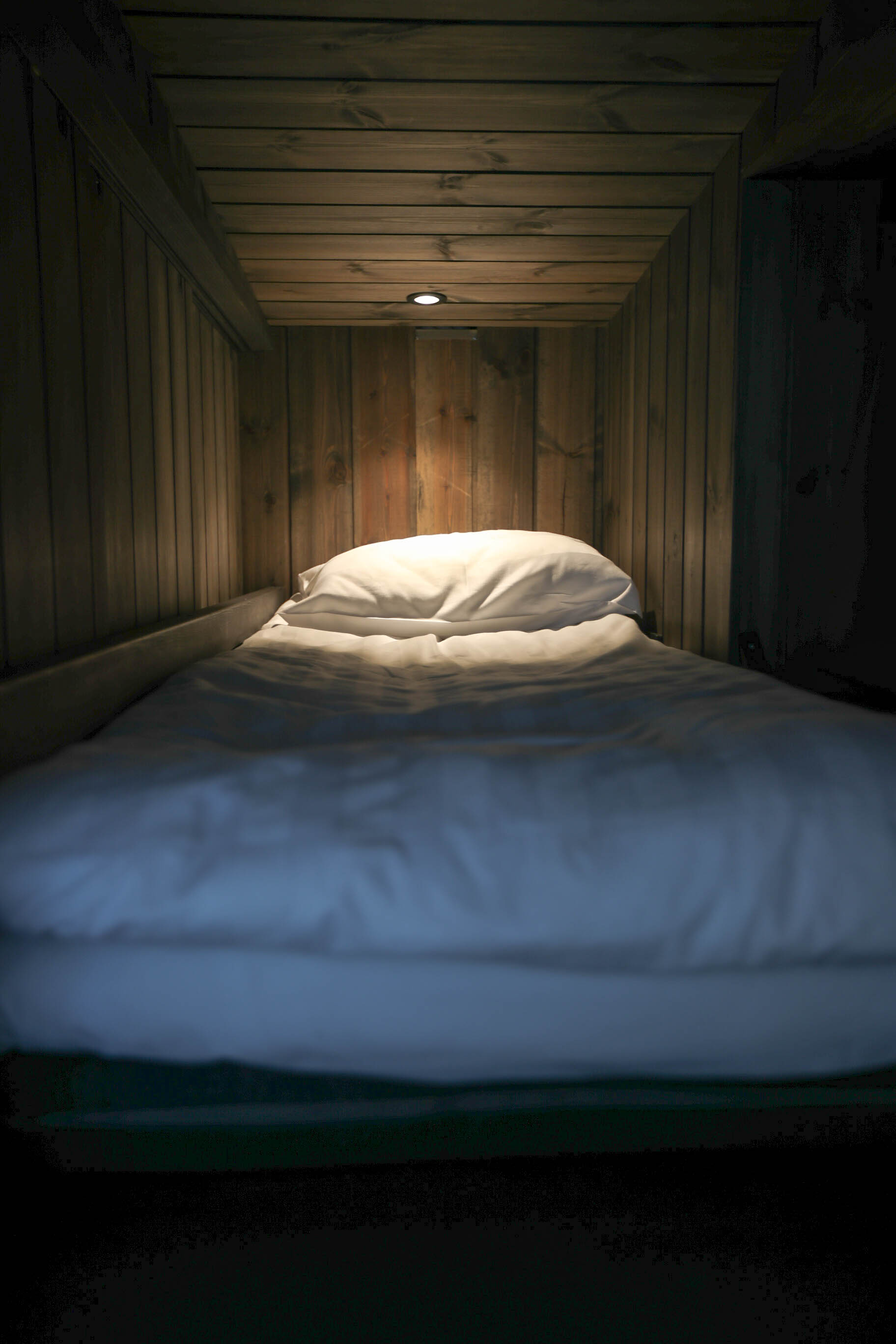 [/half_column]
[half_column]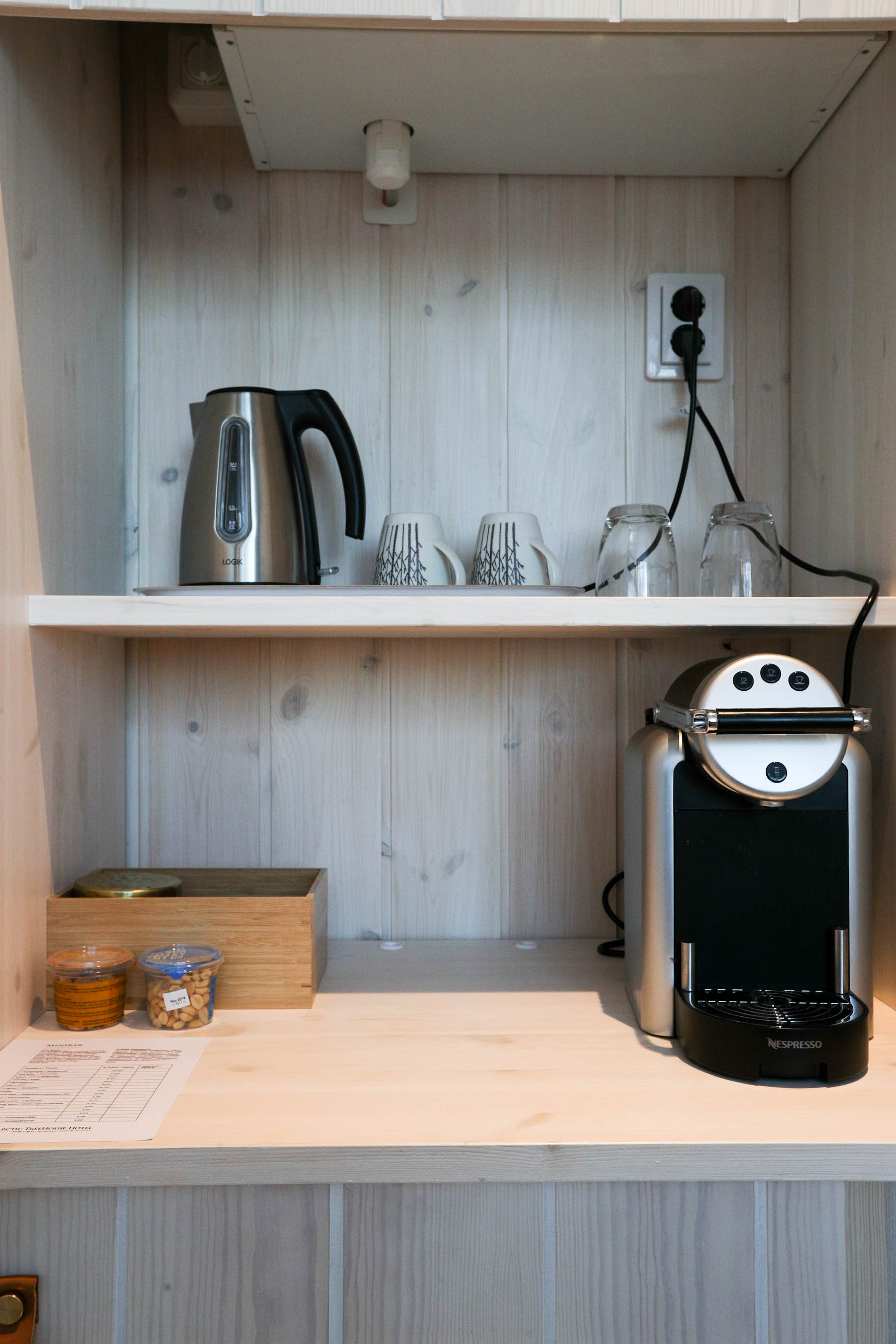 [/half_column]
[half_column]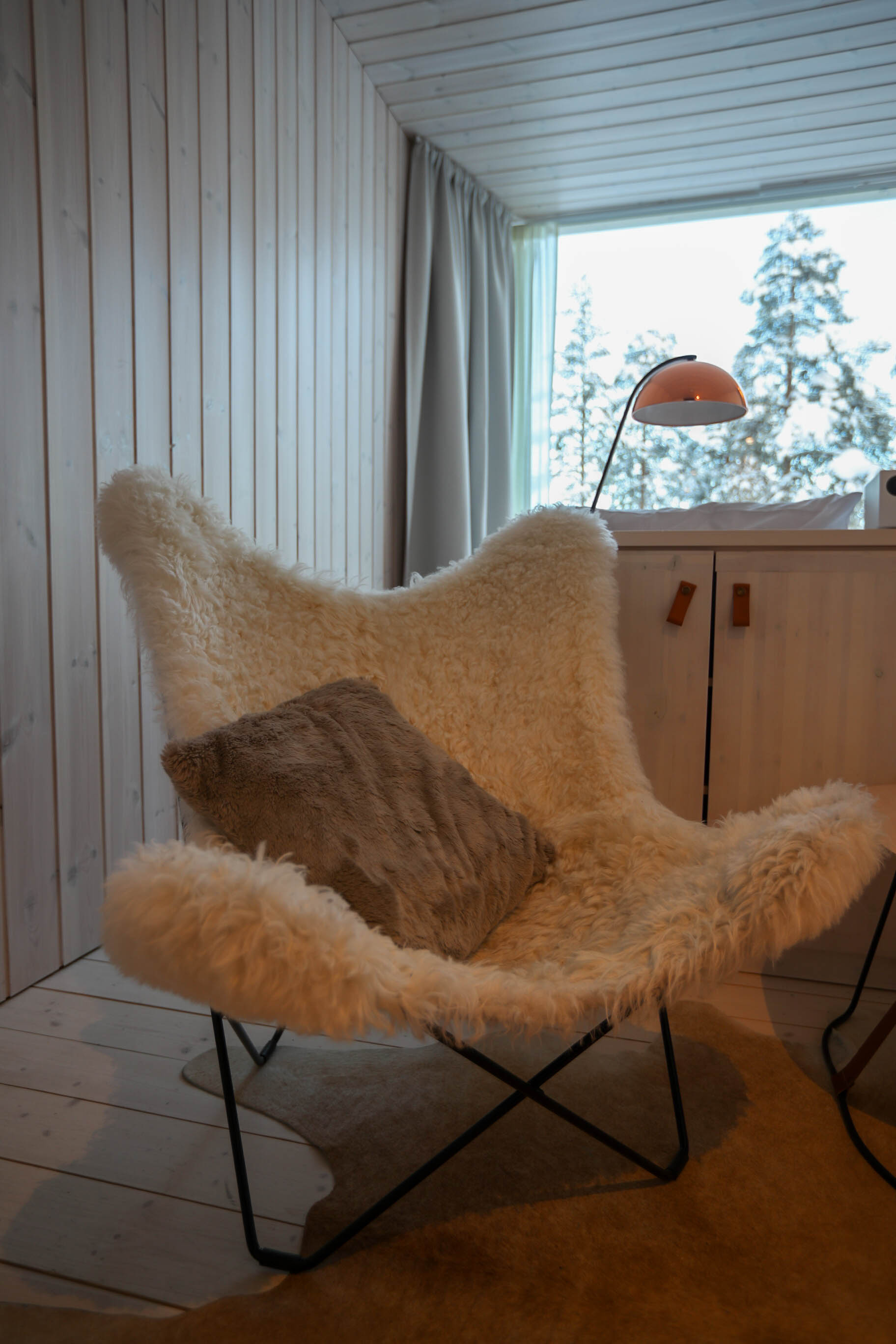 [/half_column]
There are two main room categories, the Arctic Treehouse Suites which are the ones we stayed in and the Arctic Glass houses which accommodates six people and has its own sauna. Within the Arctic Treehouse Suites, there are some with kitchenettes and some with twin beds or a double bed.
[half_column]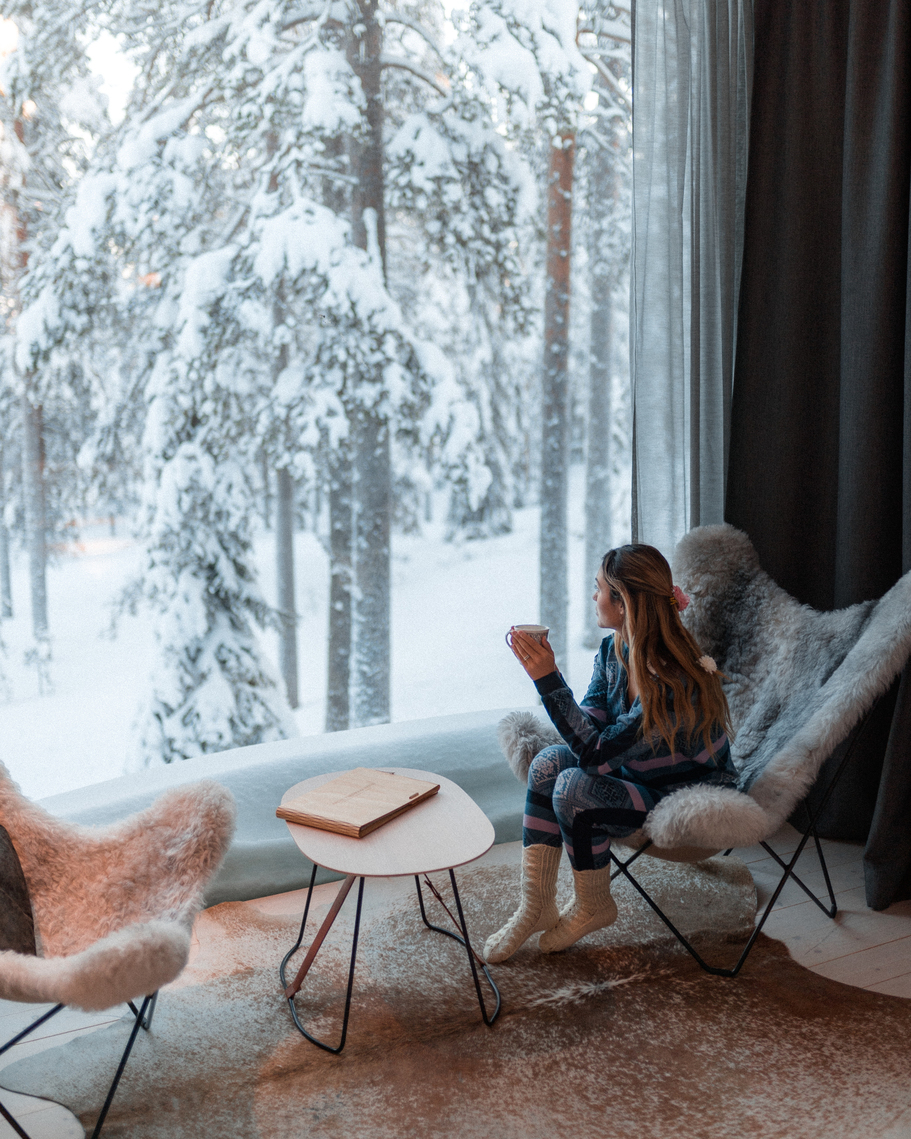 [/half_column]
[half_column]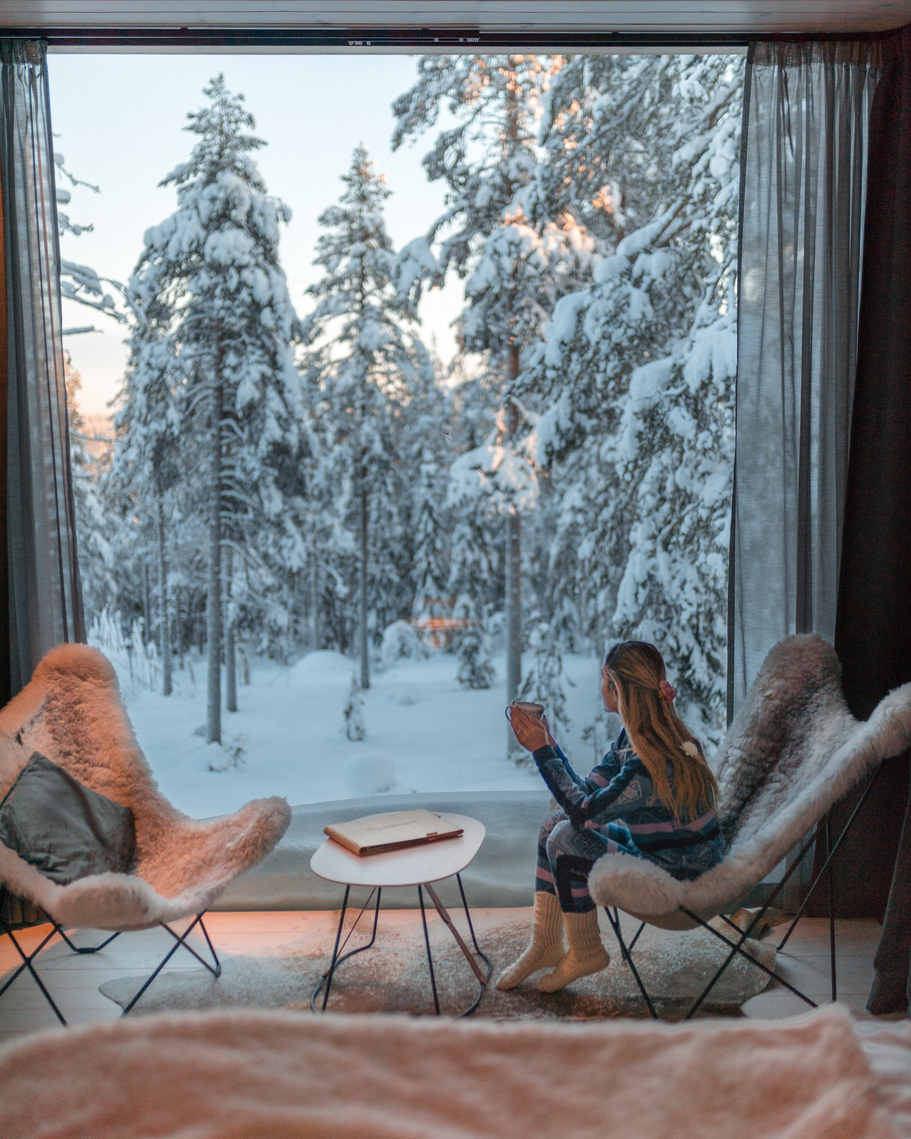 [/half_column]
The rooms don't have phones to contact the reception, but they have very good wifi, so you can contact the Reception via WhatsApp. They are very efficient and take care of any requests immediately.
Amenities & Dining: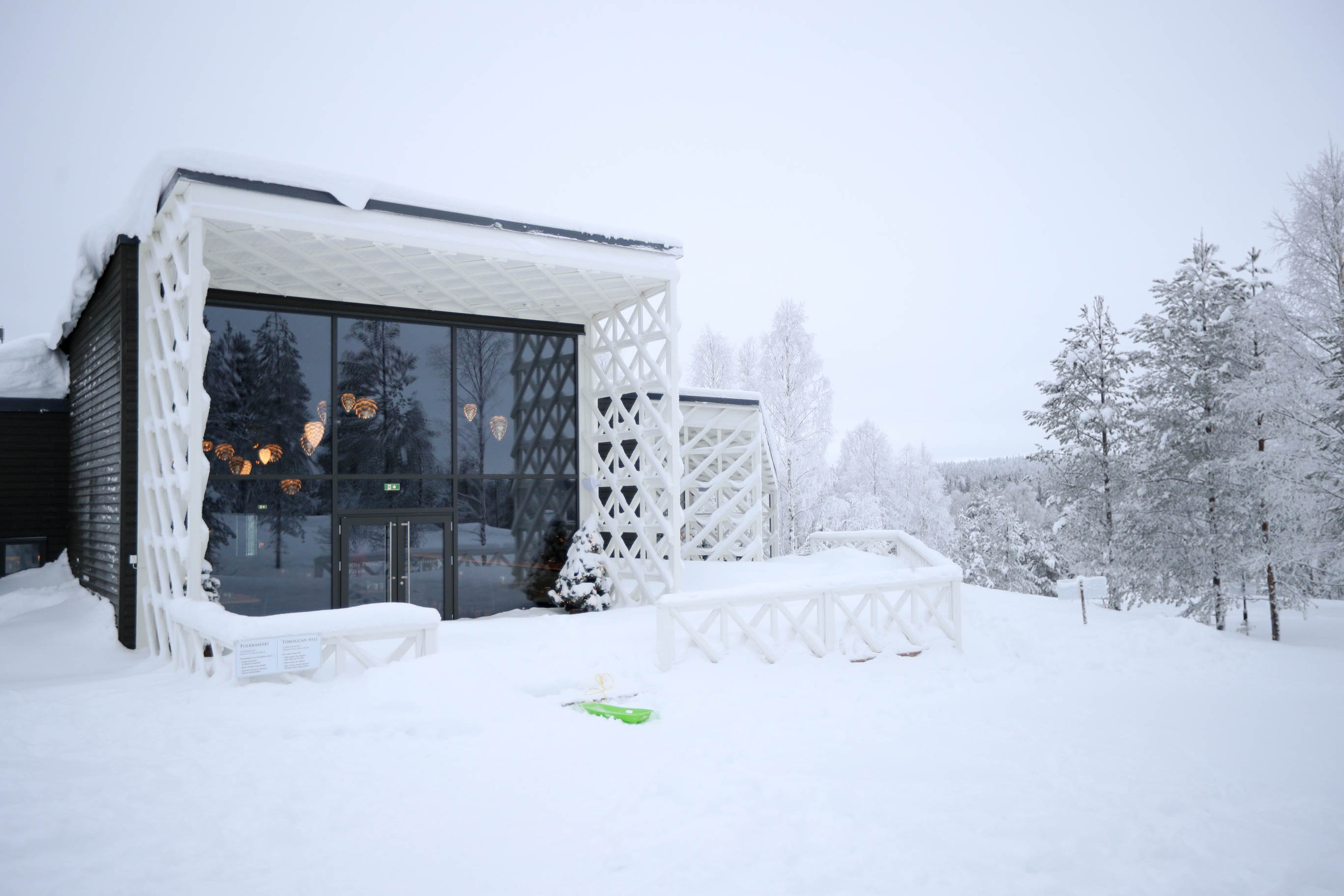 The concept of the property is to provide a "nest" (your room) amongst nature, so the property itself is only the rooms and the main restaurant where you check in as well and have a lounge area. Centered around a fireplace, the design of this place is not only modern and beautiful but also warm and inviting.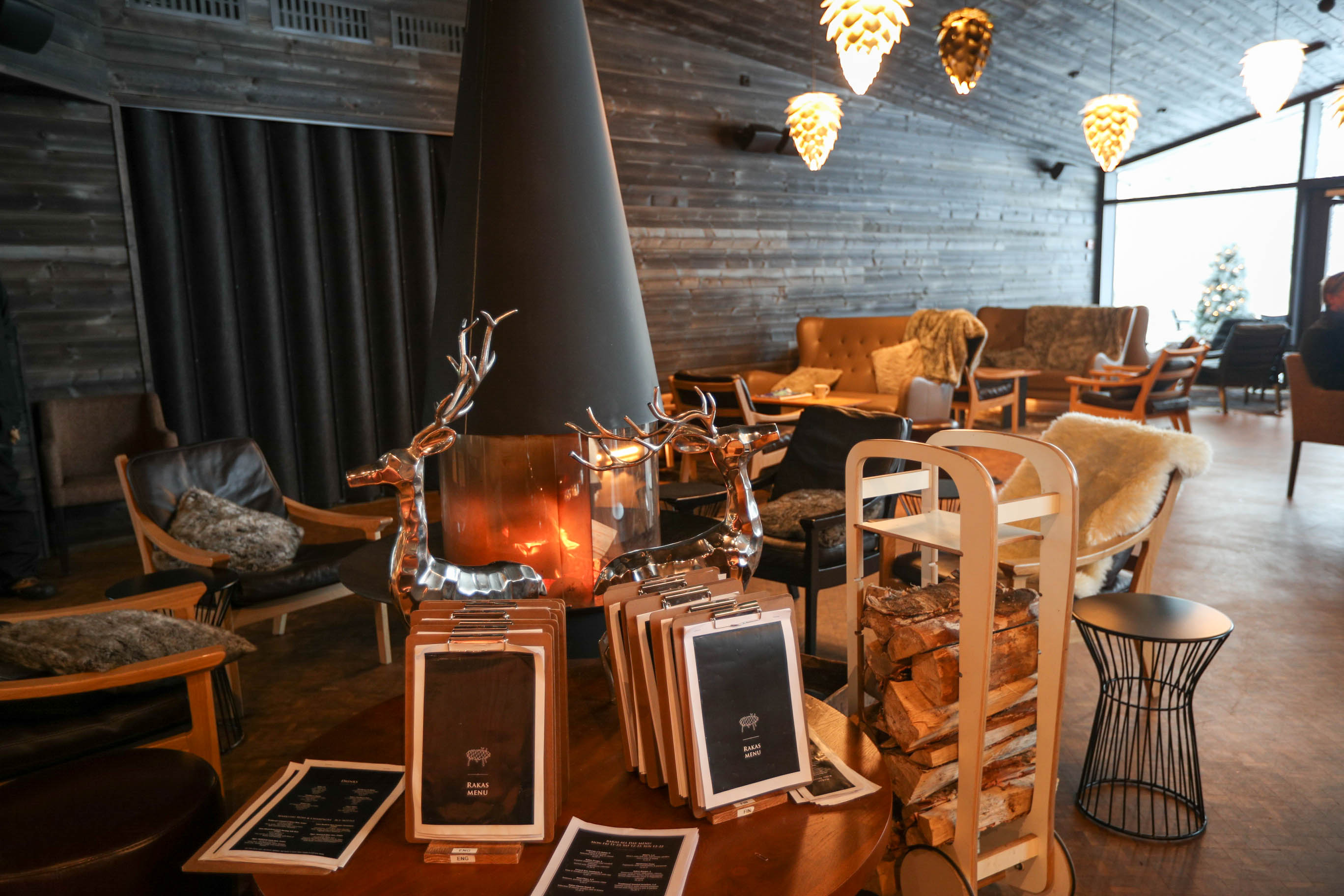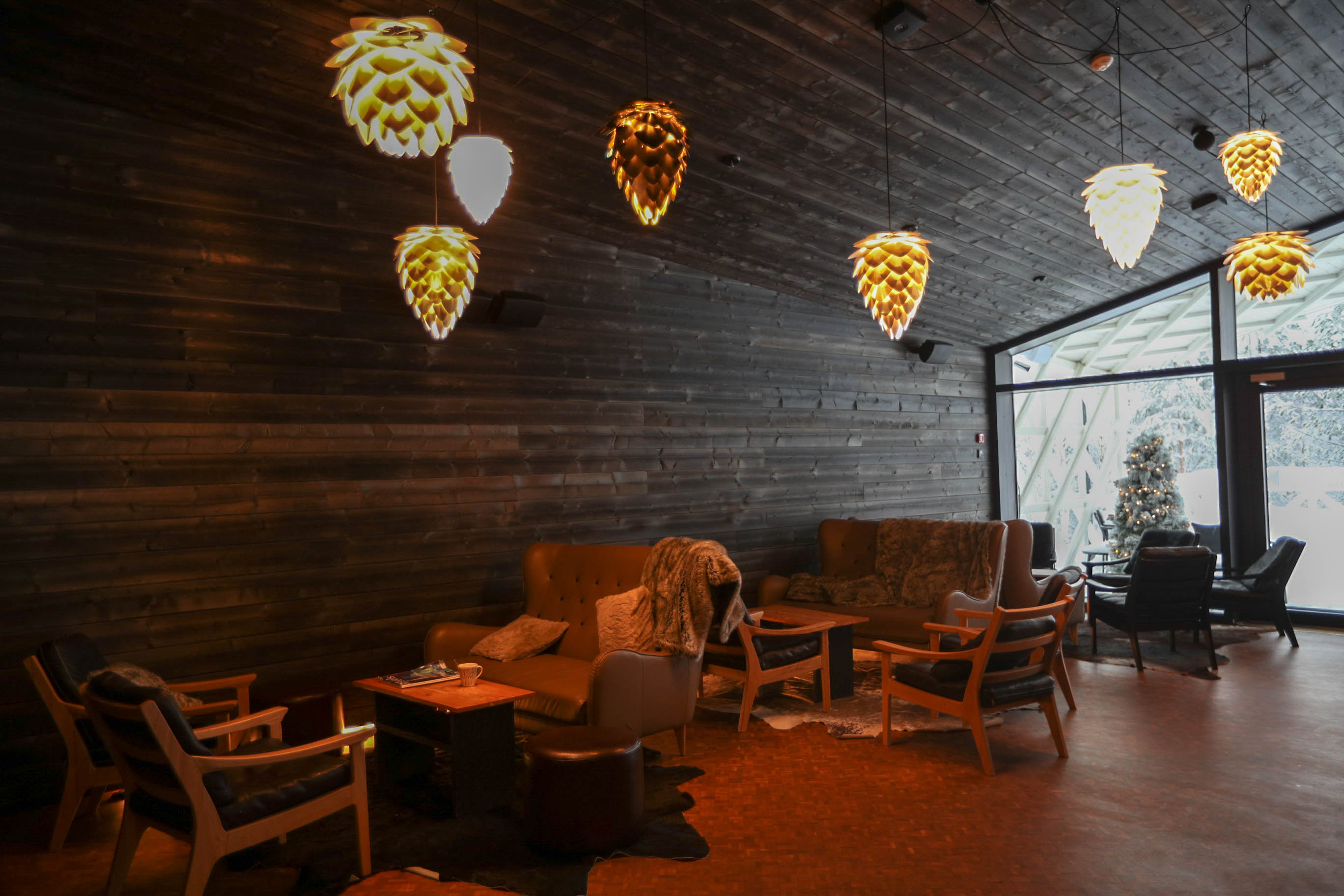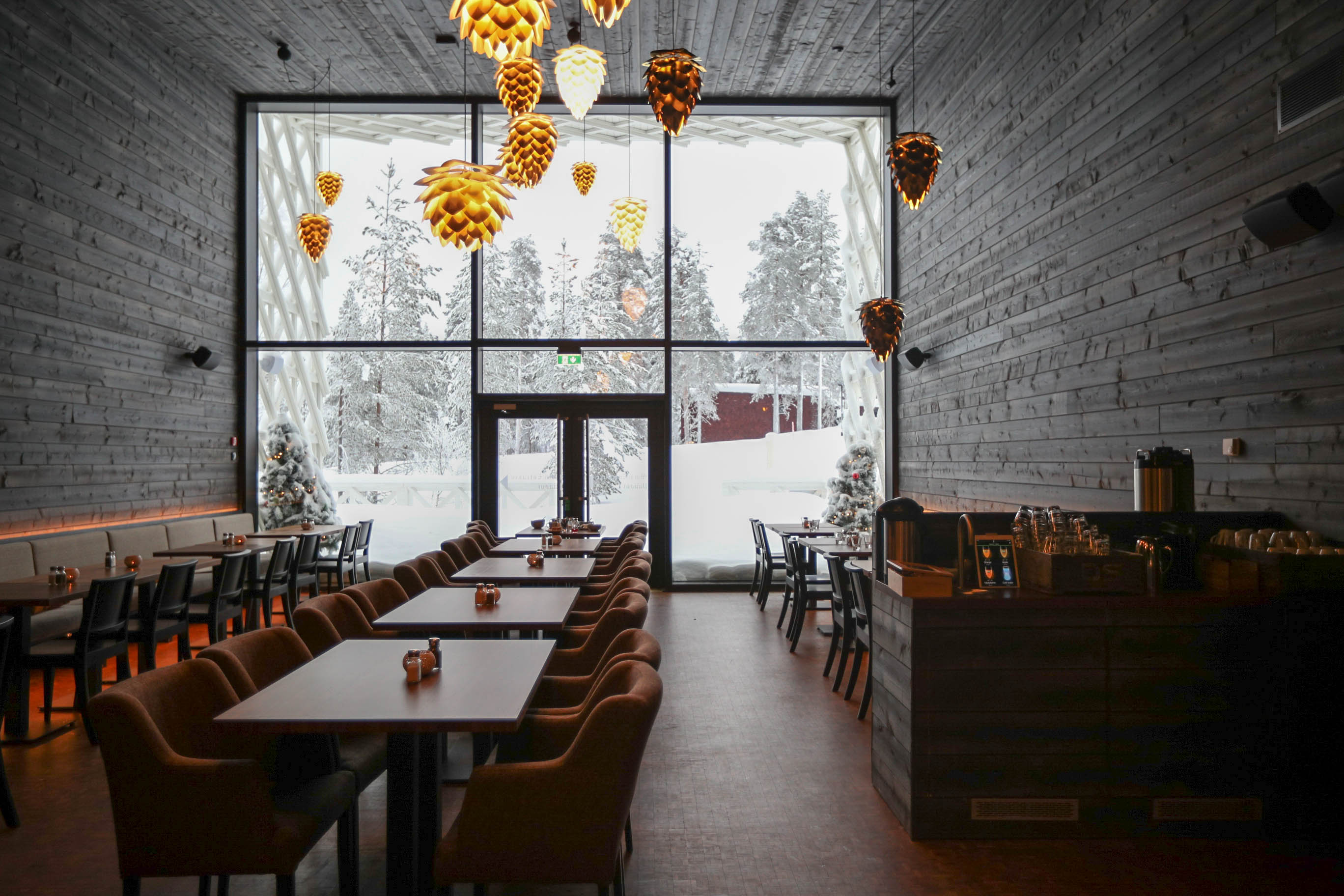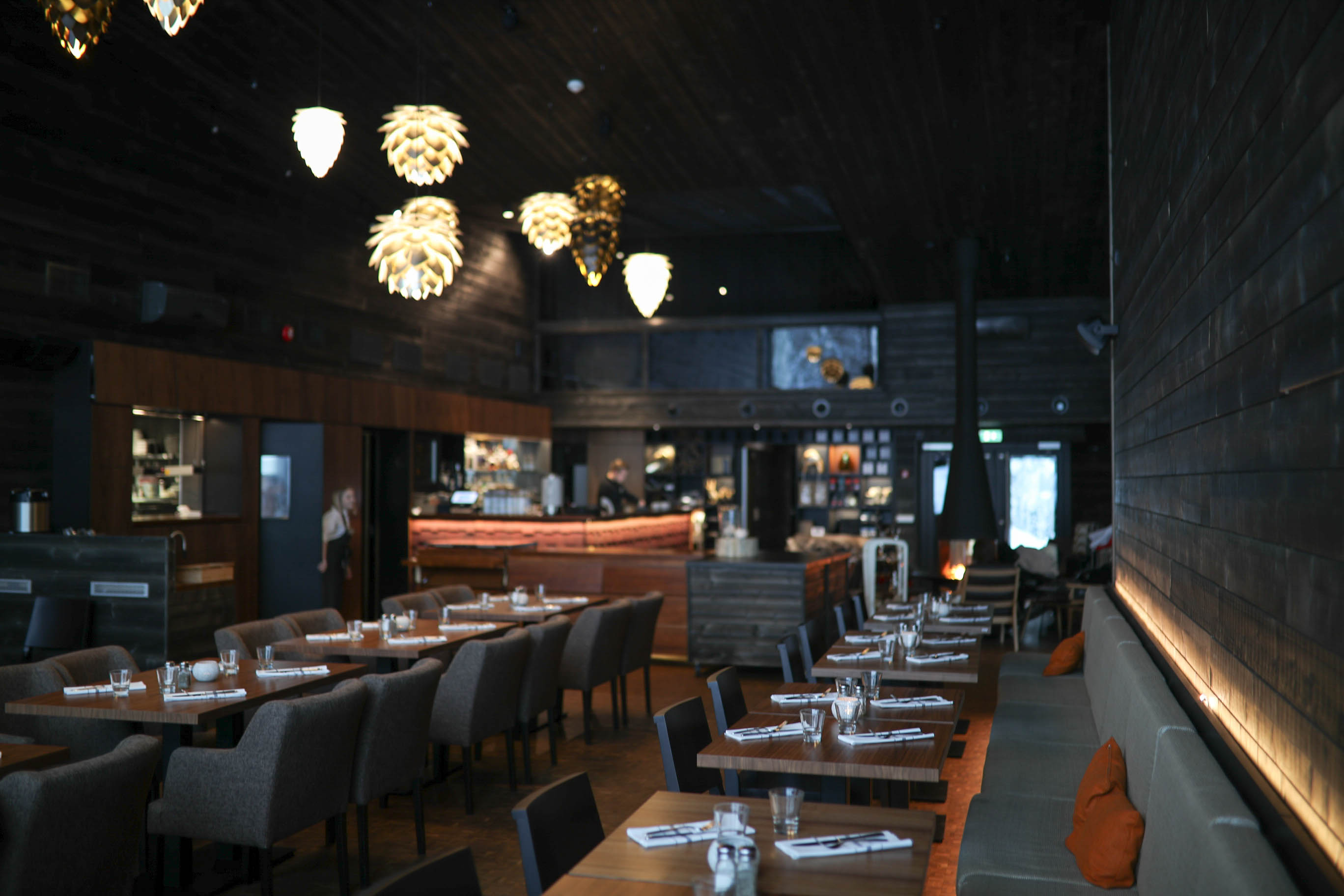 [half_column]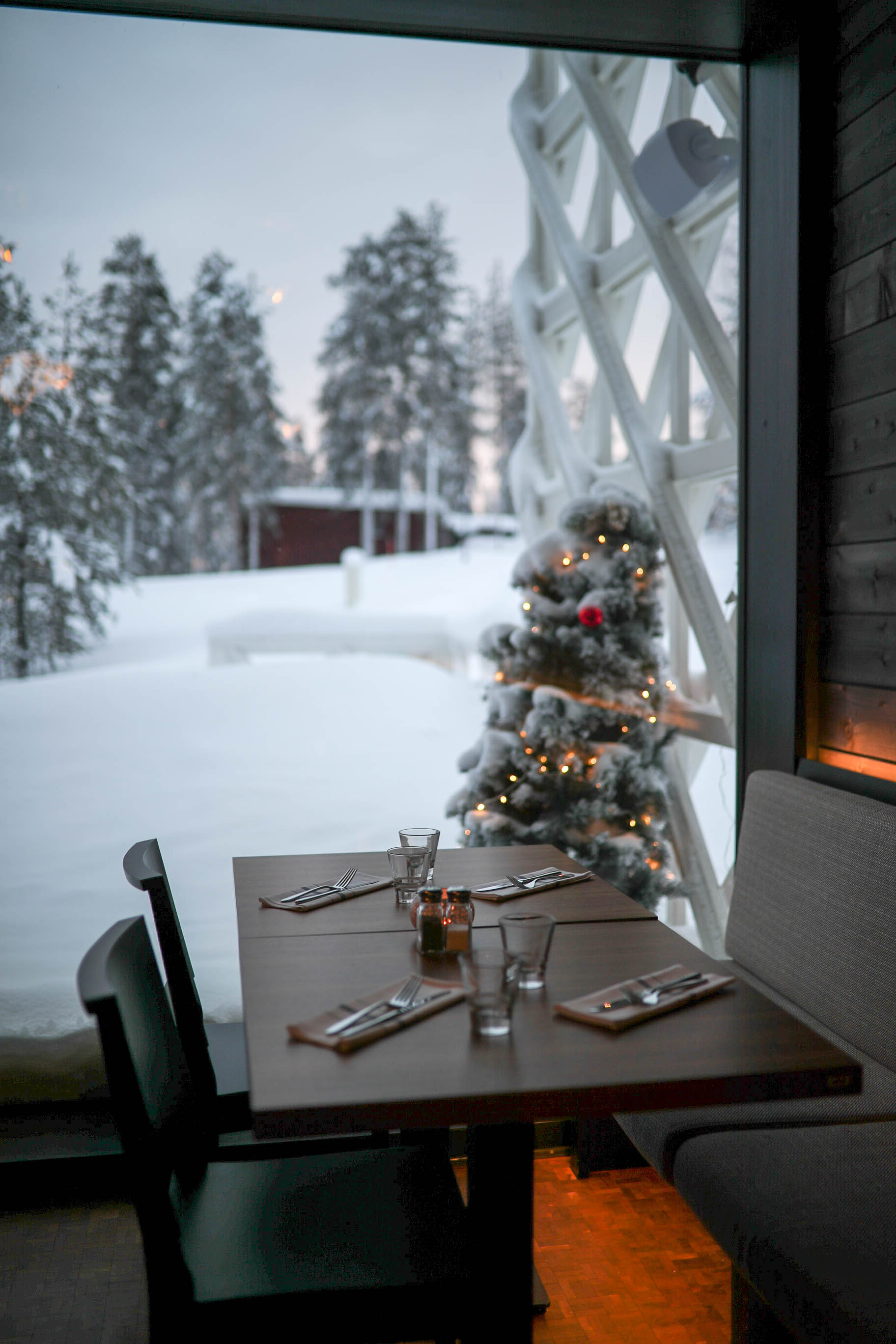 [/half_column]
[half_column]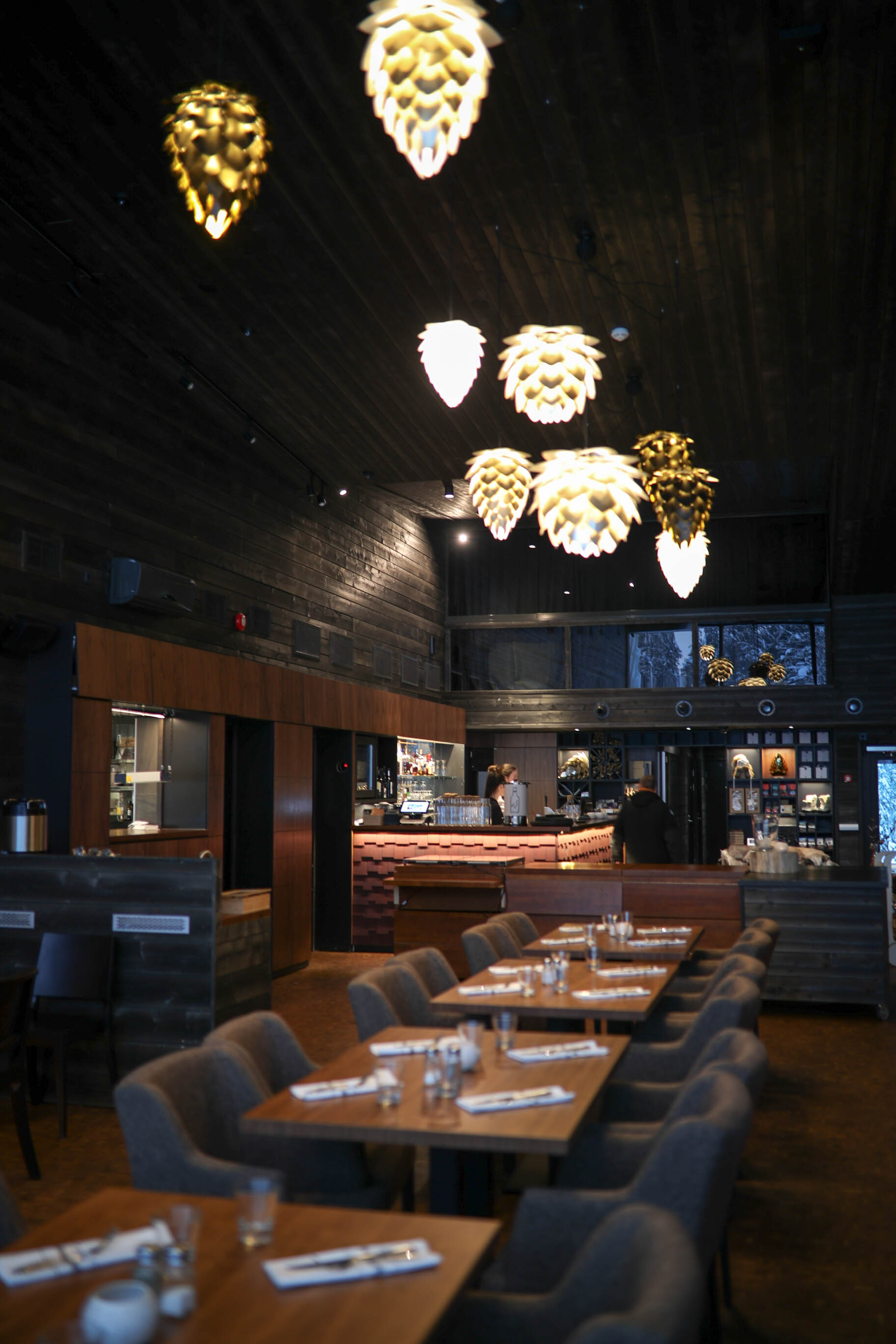 [/half_column]
Here you will be enjoying all of your meals – breakfast, lunch, and dinner. I have to say I was very impressed with the quality of the food, and the service of the staff. Knowing that we are vegan, they went out of their way to make sure we had enough options and were satisfied with our meals. There is an option to get a full board on your stay and you have a set menu for lunch and dinner. One day the soup of the day was fish, but they prepared a veggie soup for us in no time. Also for breakfast, they provided us with coconut yogurt, vegan ham, and sausages even though they had vegan options in the buffet such as porridge, potatoes etc.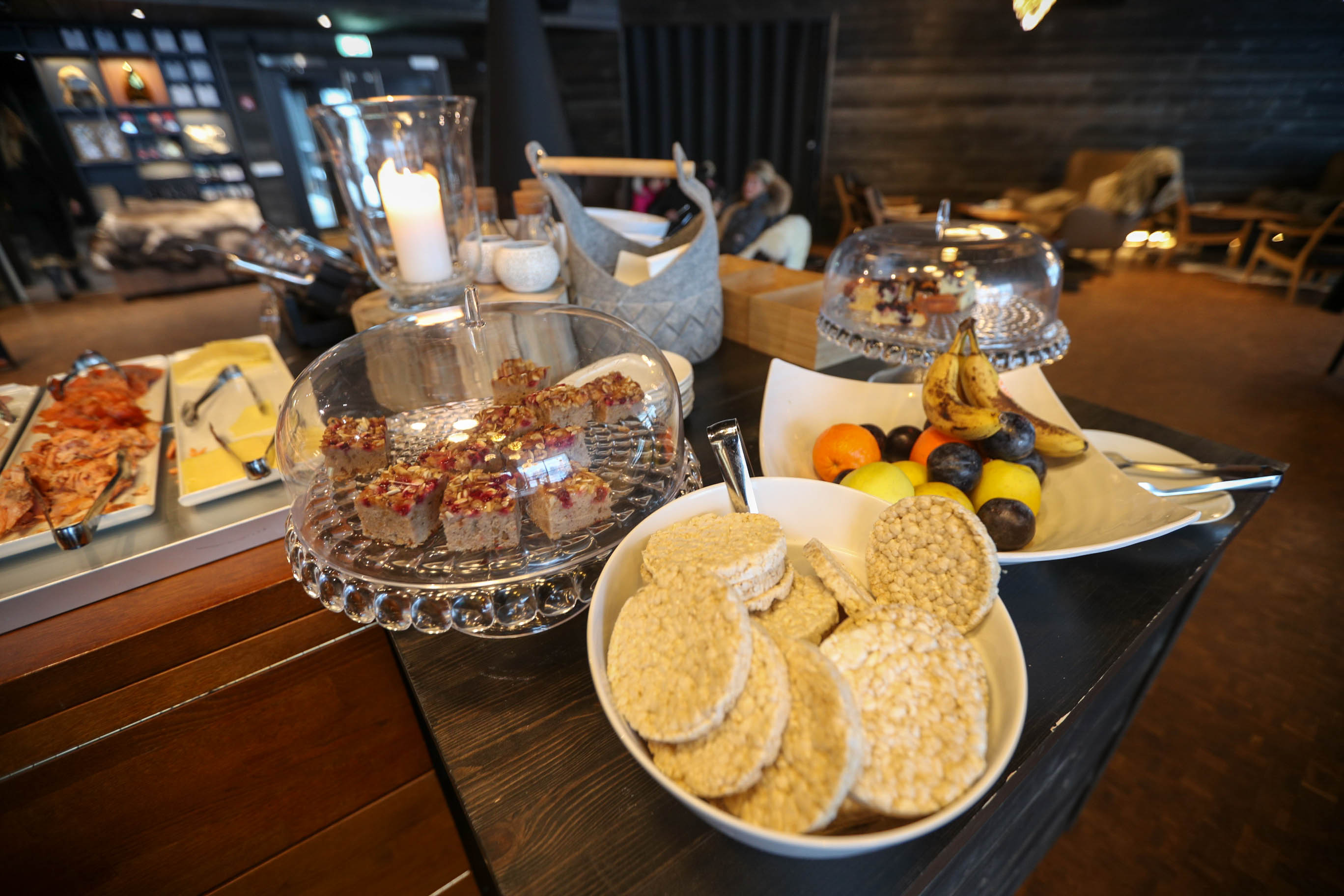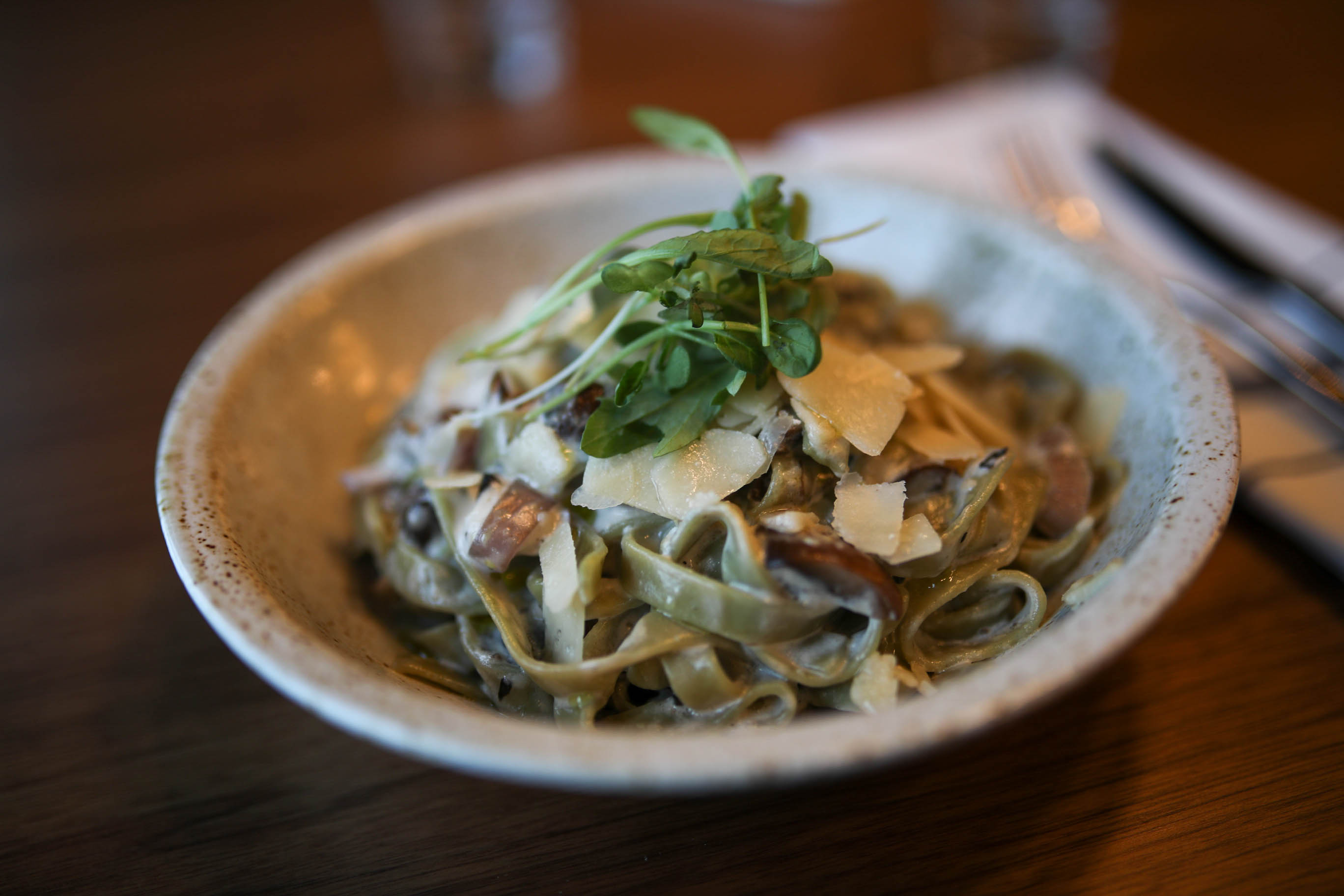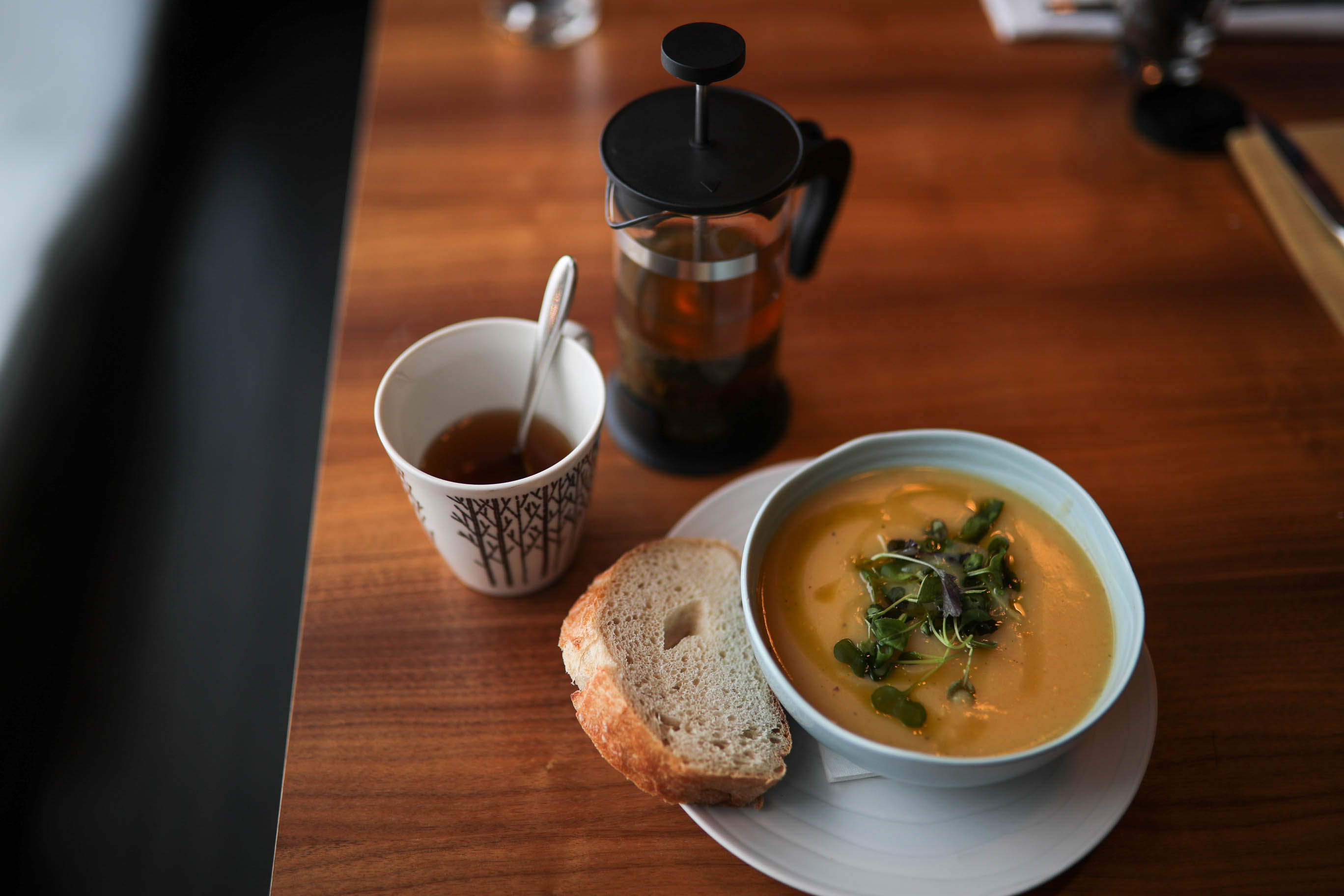 Though the temperatures might be below freezing, you will still want to wander and explore at least for a couple of hours every day. The hotel has a gorgeous viewpoint that you can hike to (about a 5min hike up – dress well because its cold up there) but it is an absolute must. There was plenty of snow during our stay which is part of the reason we didn't get to see the northern lights, but in the other hand, the trees where completely white and covered in snow so it was incredible. Make sure to head up there for either sunrise or sunset.
[half_column]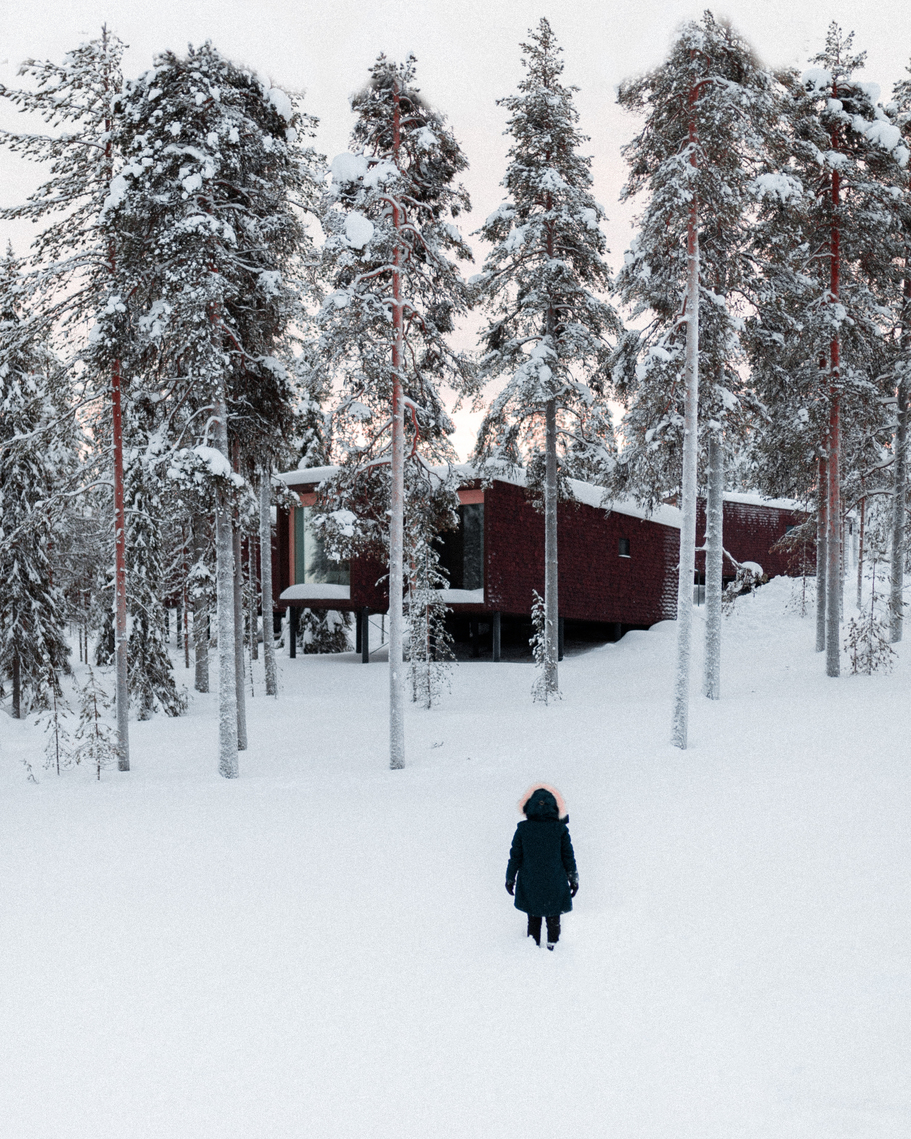 [/half_column]
[half_column]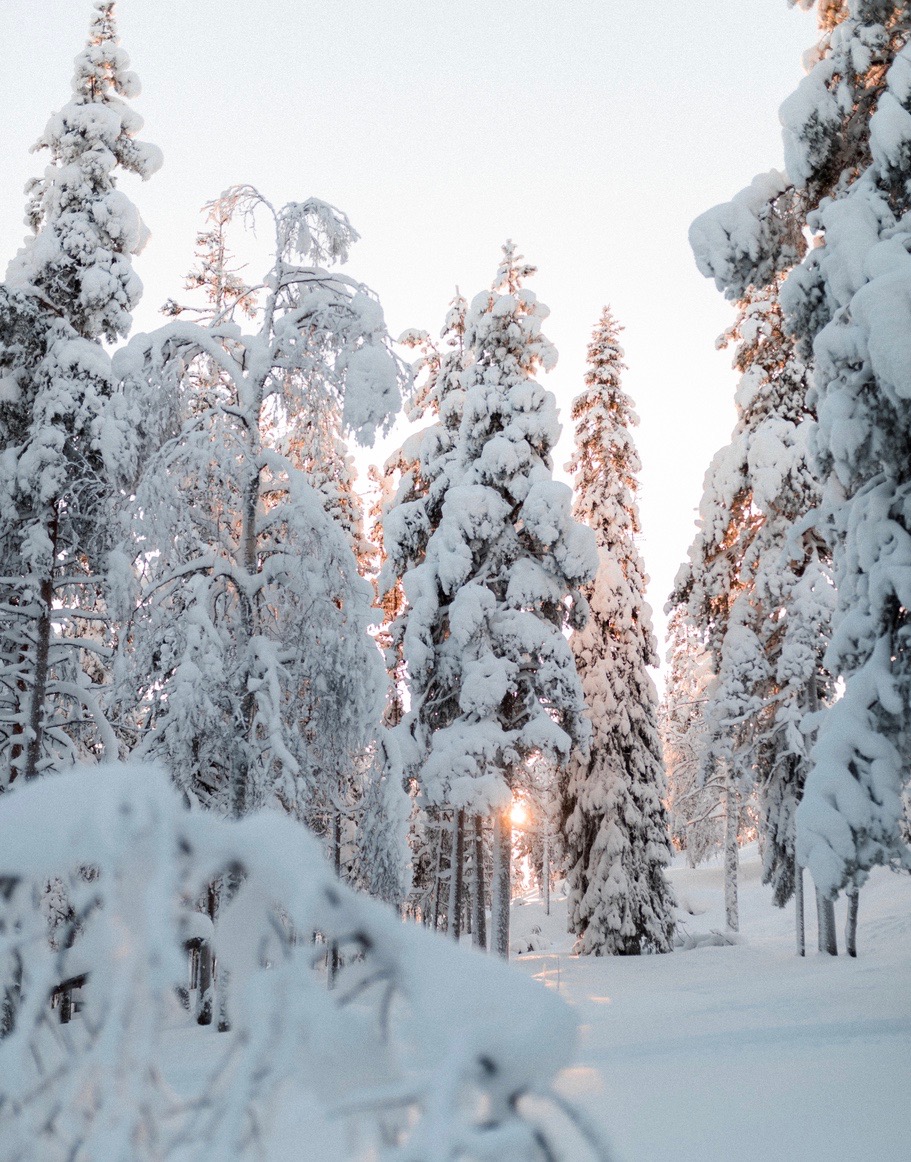 [/half_column]
Though the property is secluded, you are very close to many other popular attractions in Rovaniemi or the city itself. You can visit Santa Claus Village and Snowman's World which is great to go at sunset to see all the lights in the town, walk around or take the kids in the ice slide. Santa's park and the Arctic Golf Course (yes, I said golf course! The course is in the snow! So incredibly sad I missed this place because it is so unique) are also just 5 mins away.