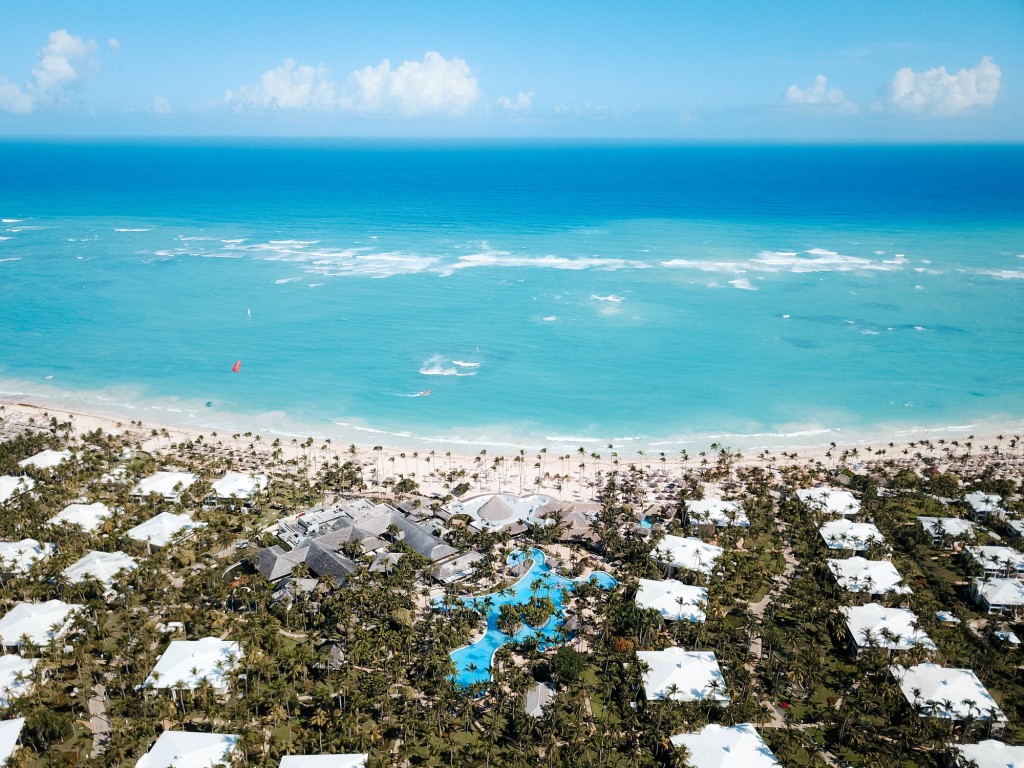 Paradisus Punta Cana:  Luxury & Family Friendly All-Inclusive Resort in the Dominican Republic
Paradisus Punta Cana, a place for all the family to enjoy a vacation to the fullest at a very close reach from the United States and Canada. Inclusive of meals, alcoholic beverages, and water sports, all you'll have to worry about is which restaurant you would like to dine in.
Location & How to get to Paradisus Punta Cana: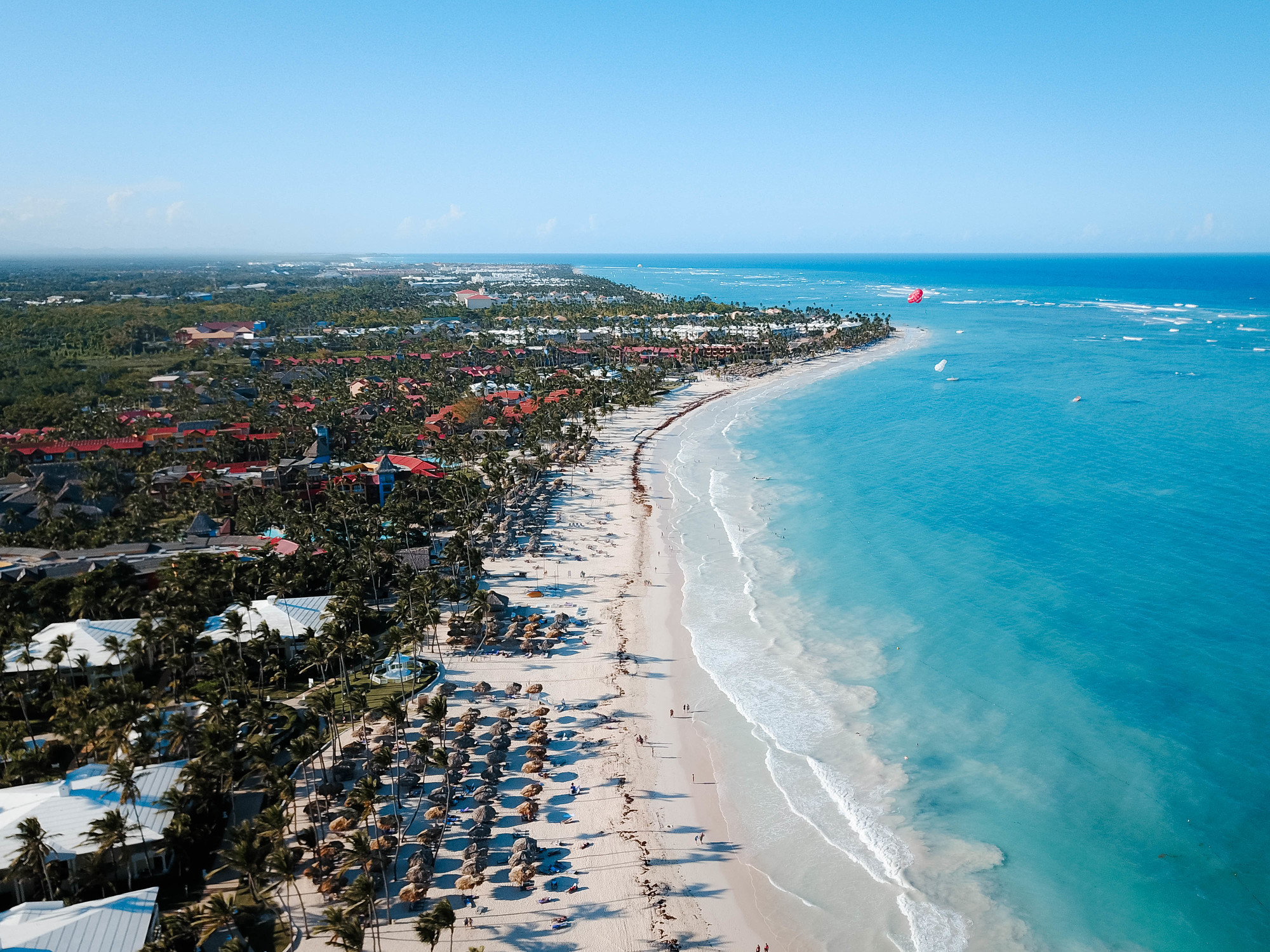 At the easternmost tip of the Dominican Republic lays Punta Cana, a region known for its beautiful beaches, raw coastlines and all-inclusive resorts. With a 32 km stretch of beaches and palm trees, Punta Cana is surely one of the top tropical destinations to visit in the Caribbean. With its own international airport, you can easily catch a direct flight from a variety of different cities such as Miami, New York, Toronto, Atlanta and more instead of having to fly into the main international airport in the county in Santo Domingo.  Paradisus Punta Cana is conveniently close enough to the airport that once you land, you only have a 25-30 min ride to the property.
The Suite:
We were welcomed to a One Bedroom Master Suite in The Reserve which is the family-friendly exclusive area of Paradisus Punta Cana. At almost 900 sq feet, the room is perfect for families since you have a dining table, kitchenette, living area with a sofa bed, master bedroom, spacious bathroom with a very big bathtub and an outdoor terrace. You also have a fully stocked mini bar which is part of the all-inclusive concept of the resort so don't be shy to take some snacks or just order some room service!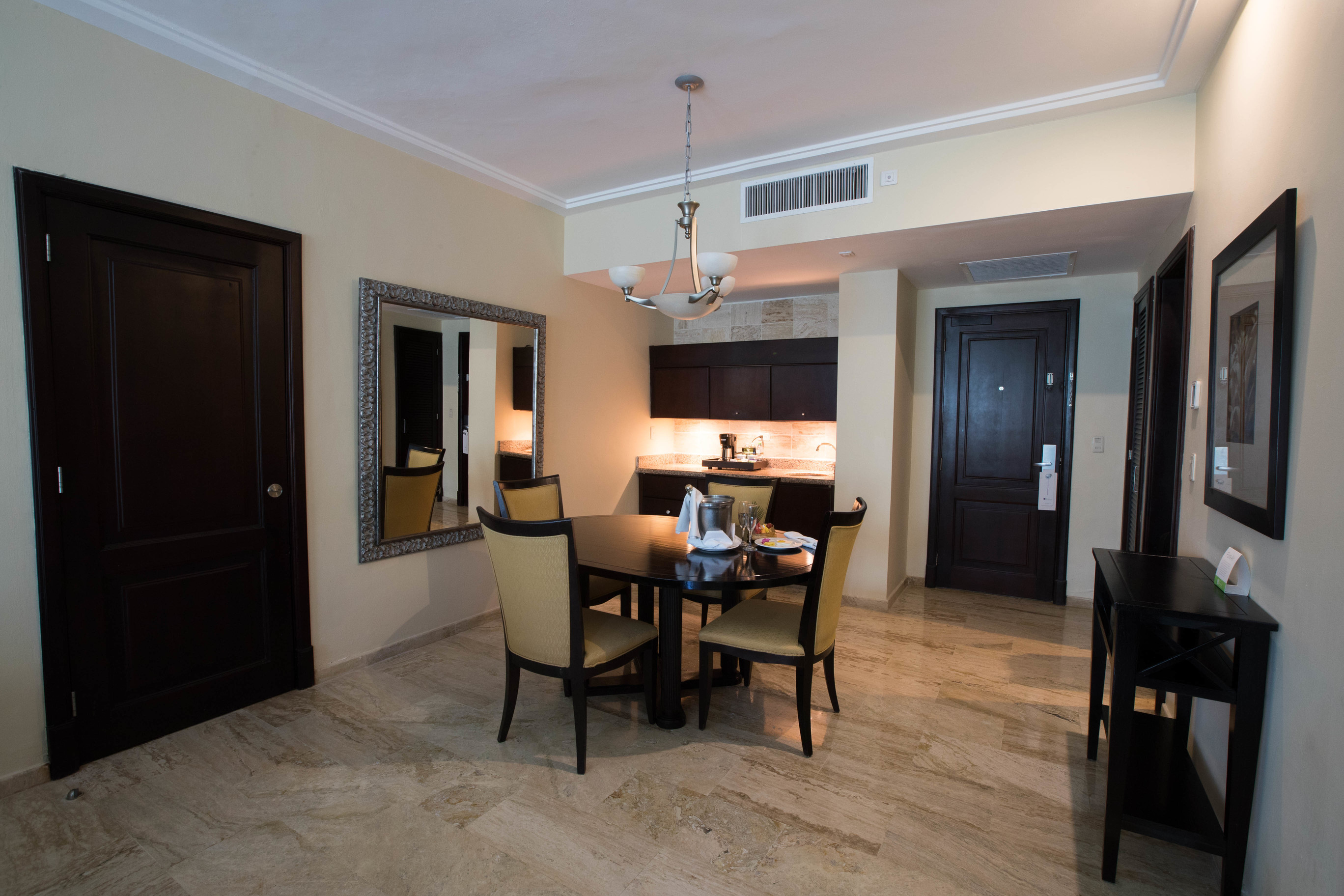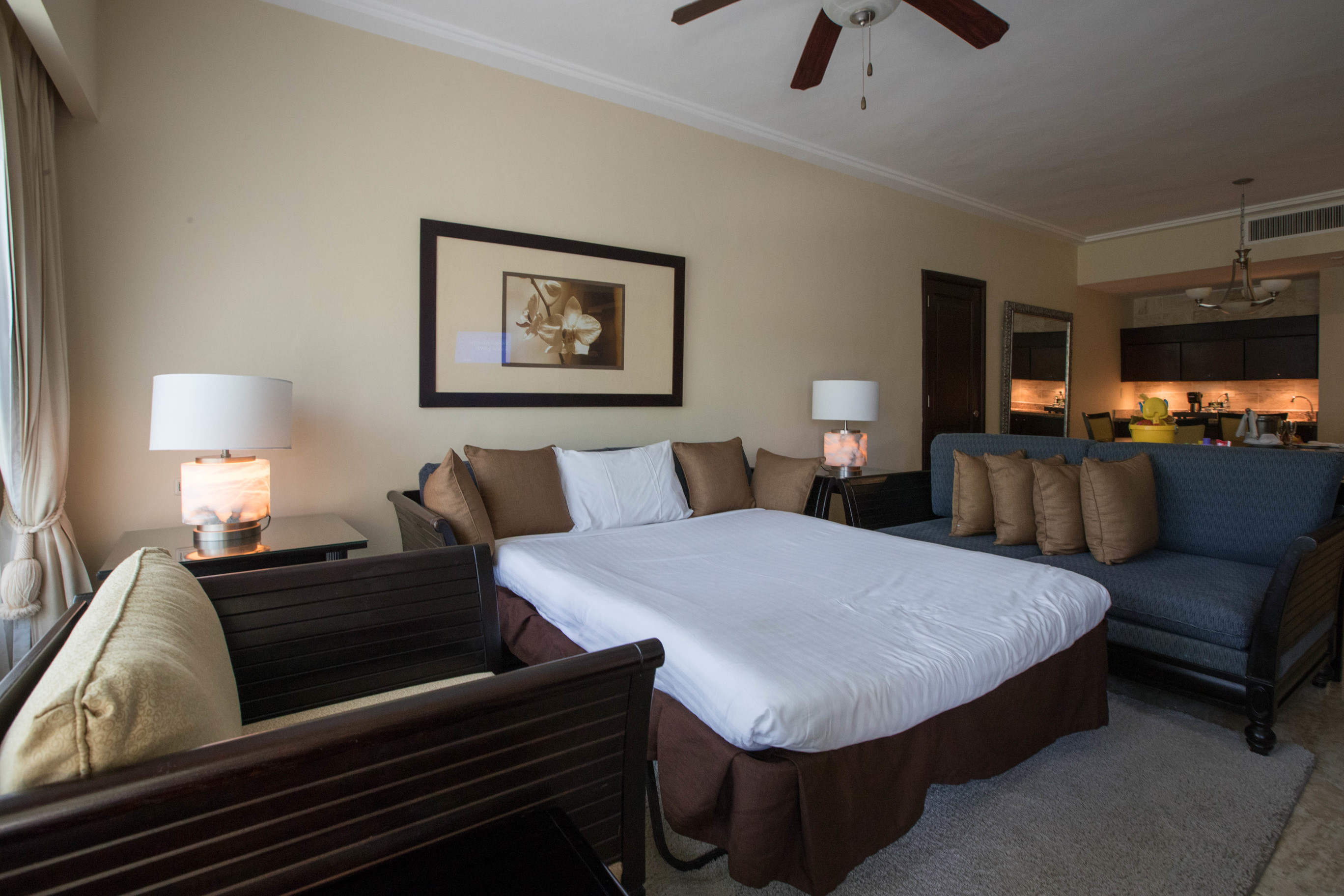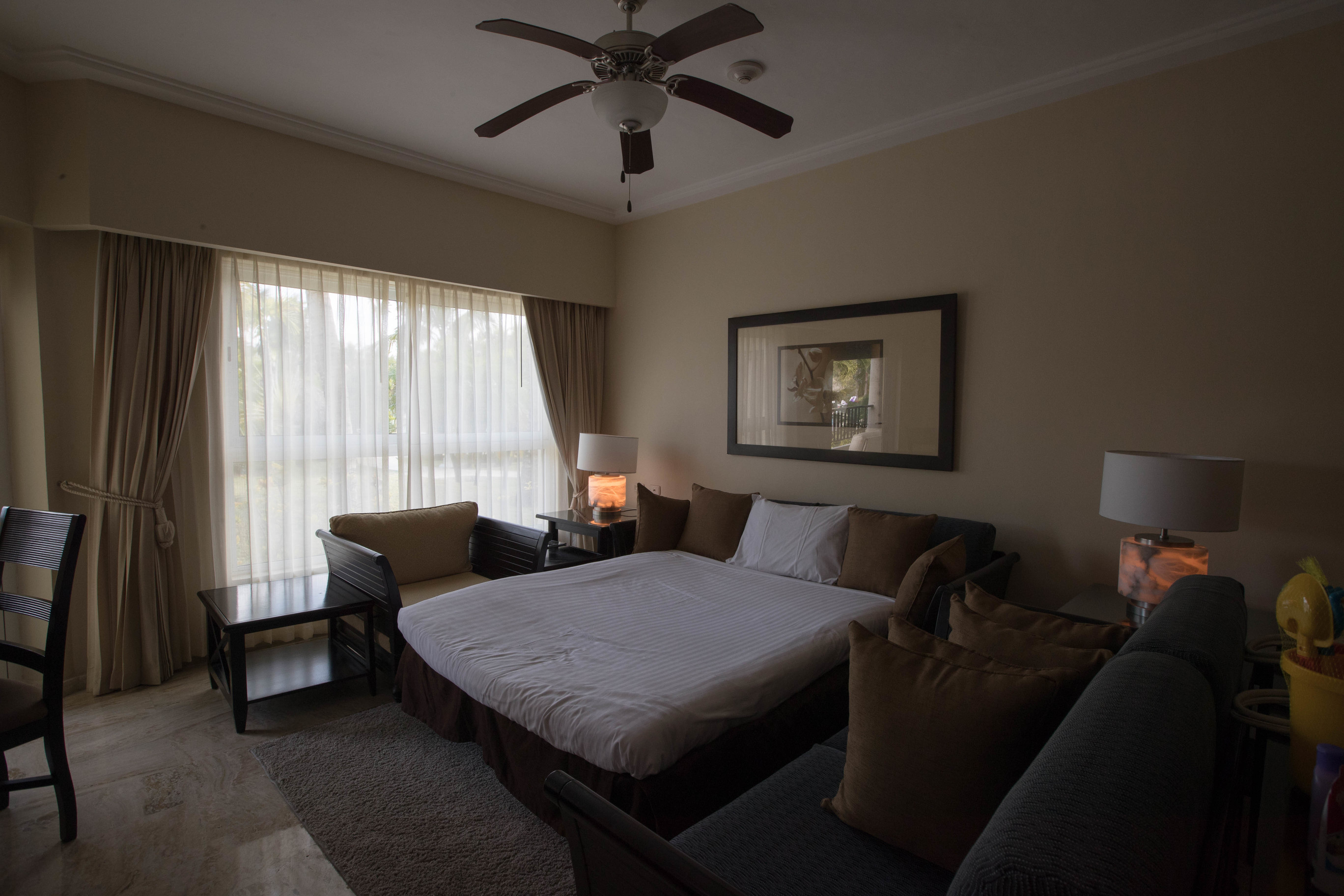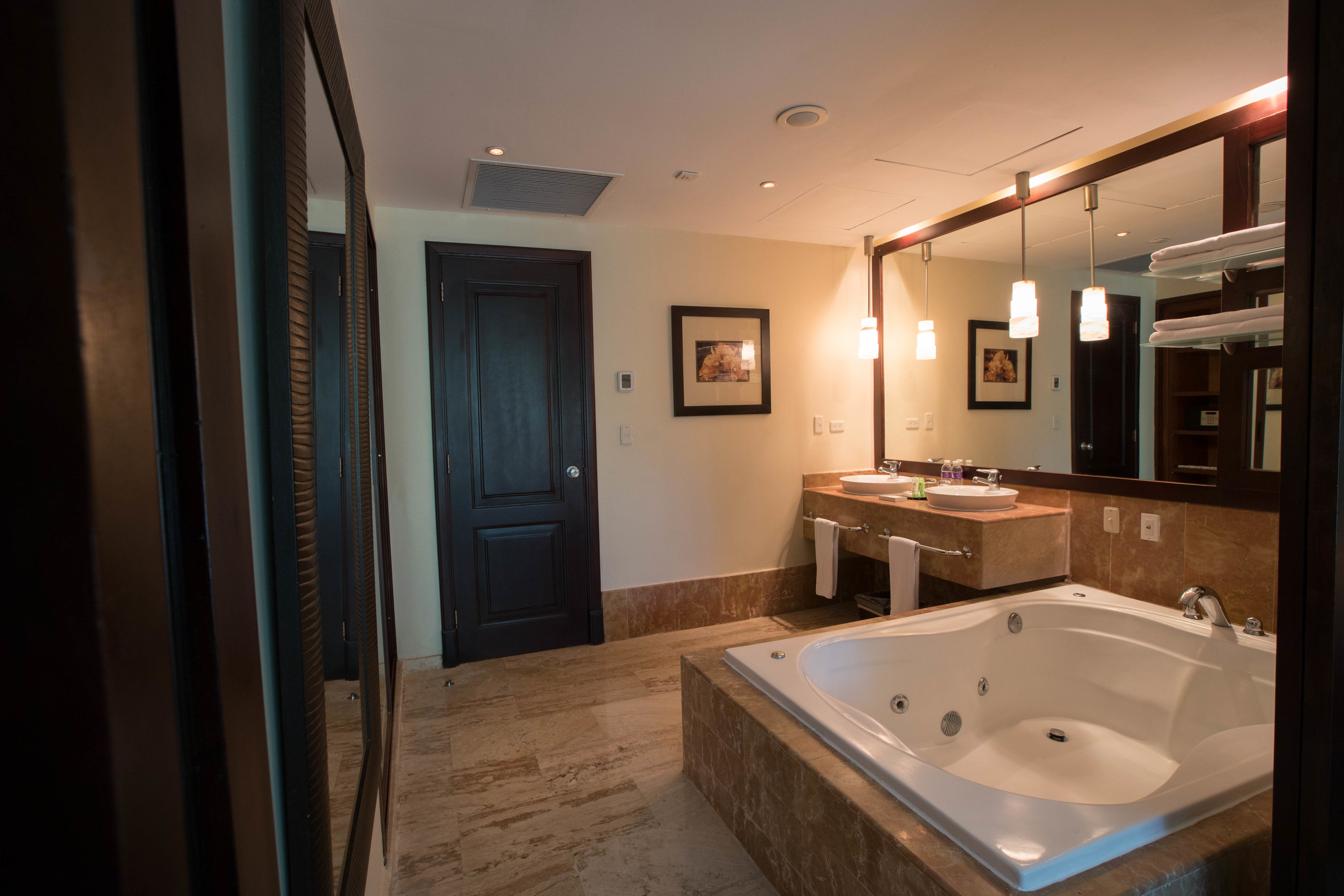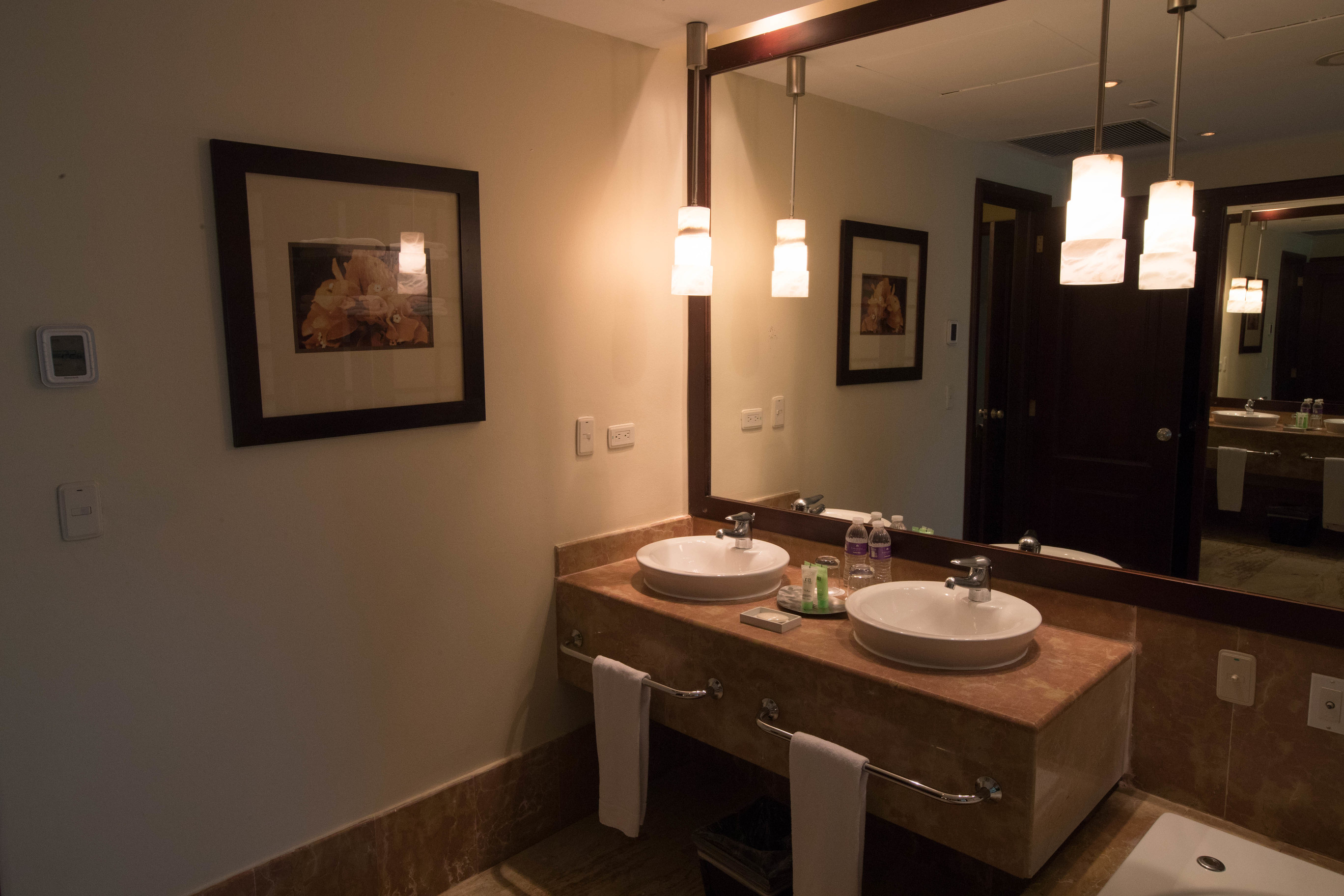 [half_column]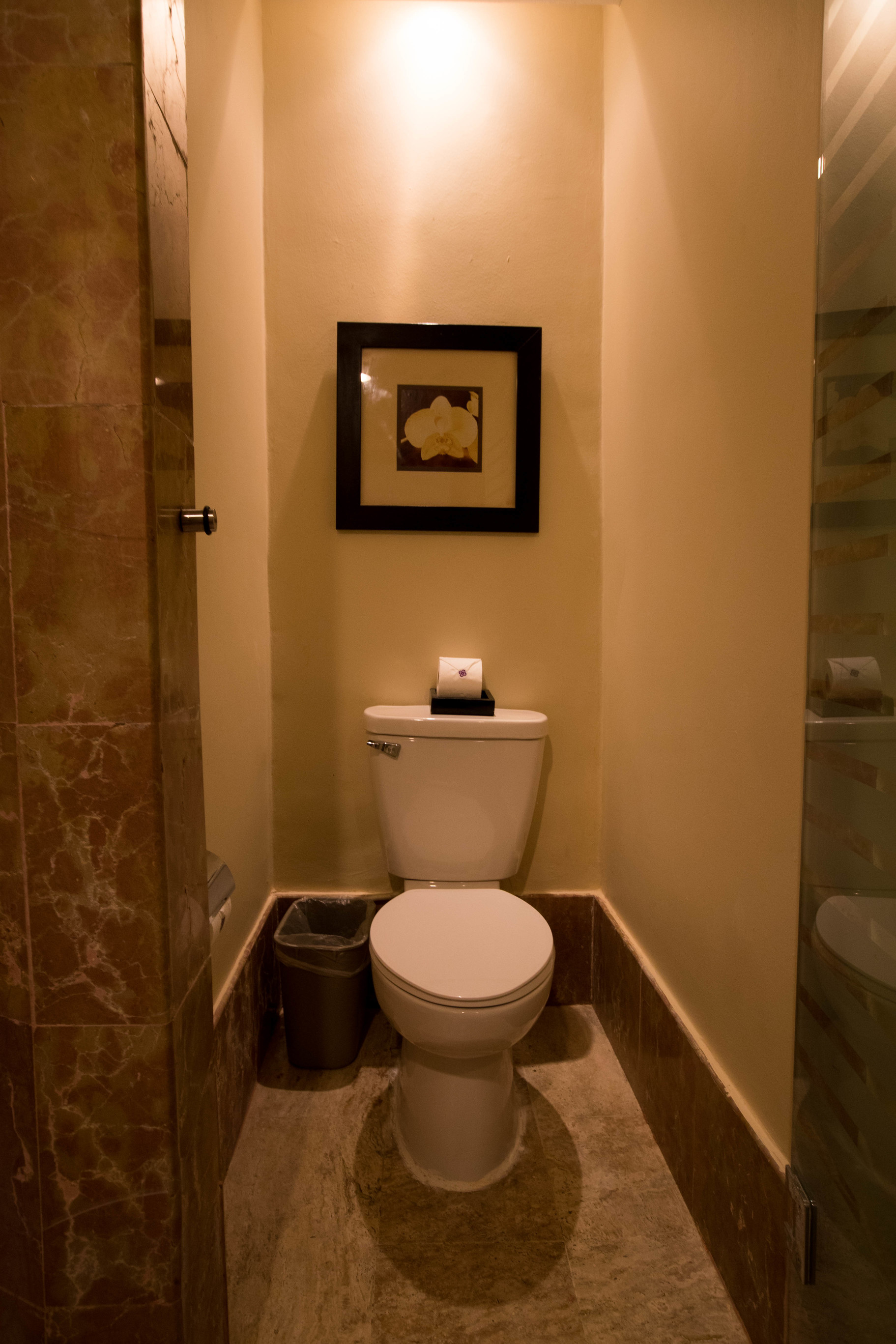 [/half_column]
[half_column]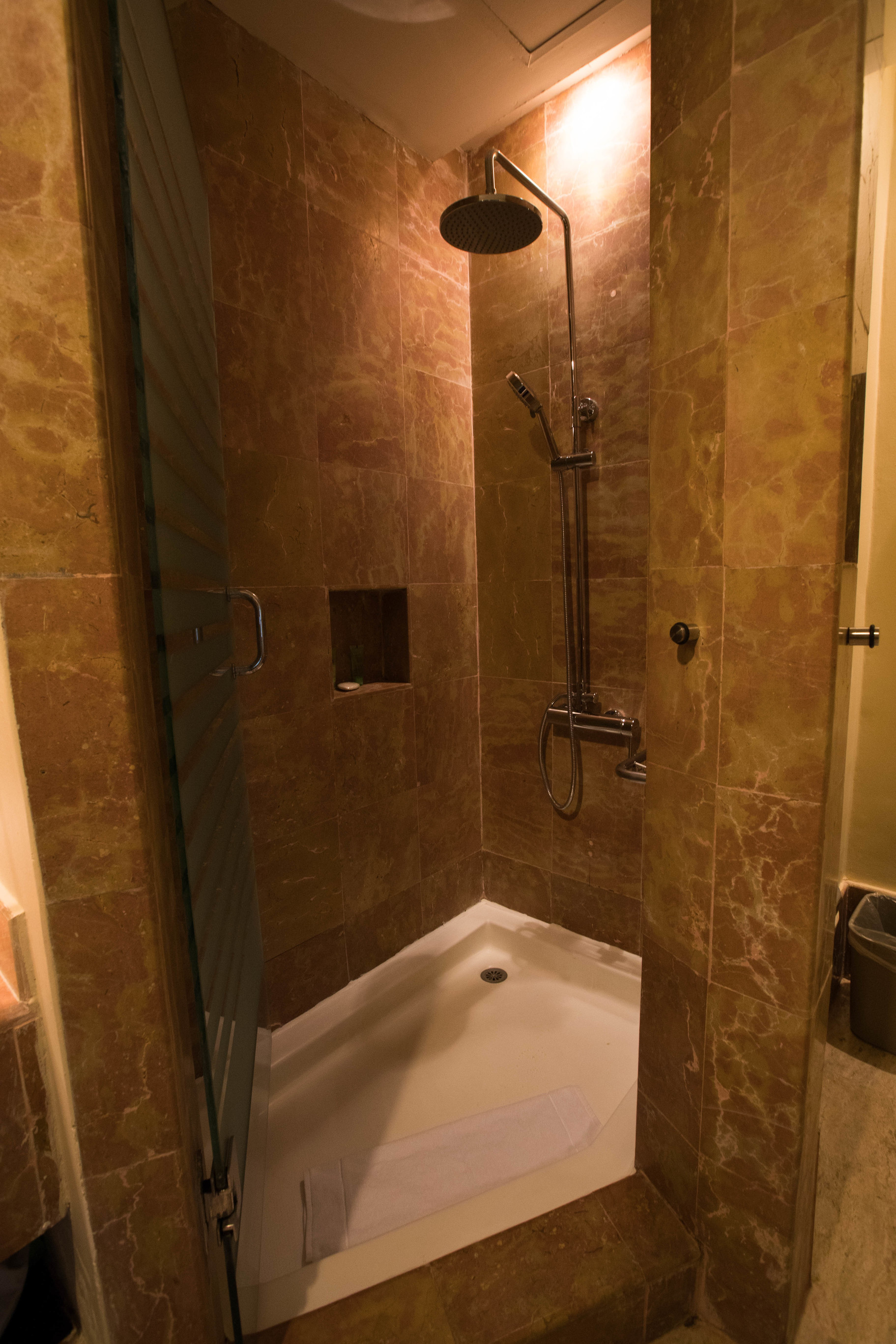 [/half_column]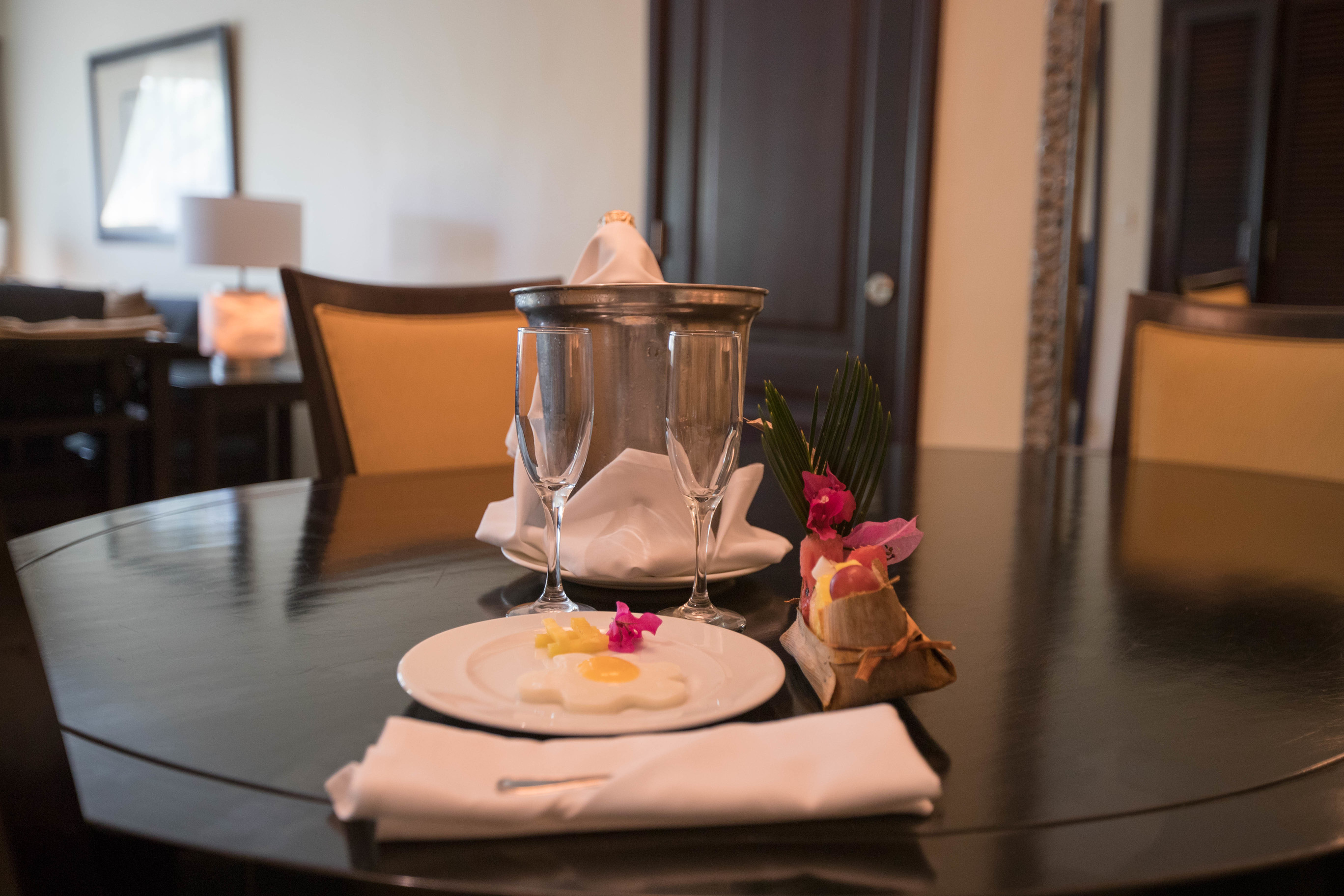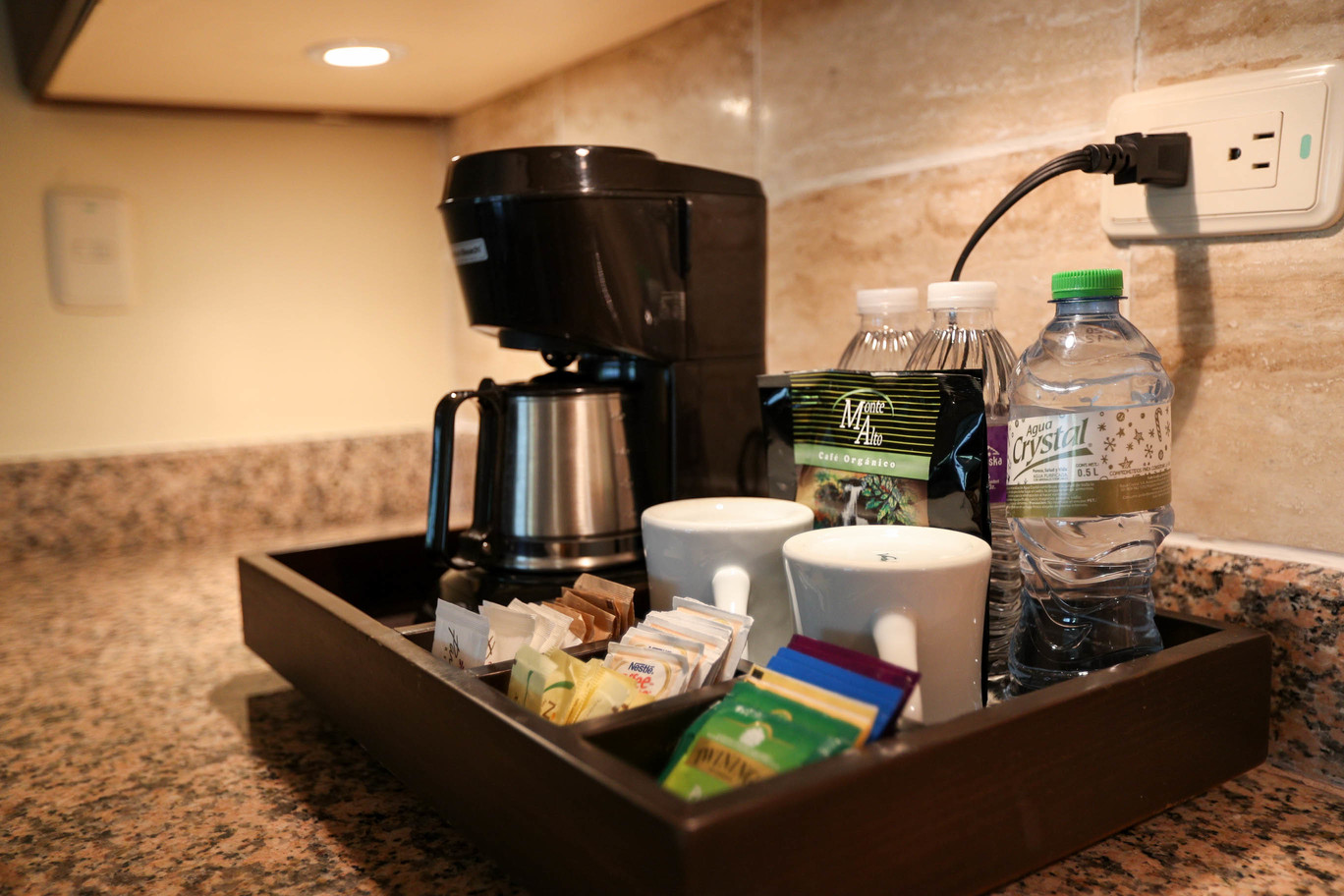 The separate master suite and living area allow for privacy for both parents and little ones which is especially important when on vacation.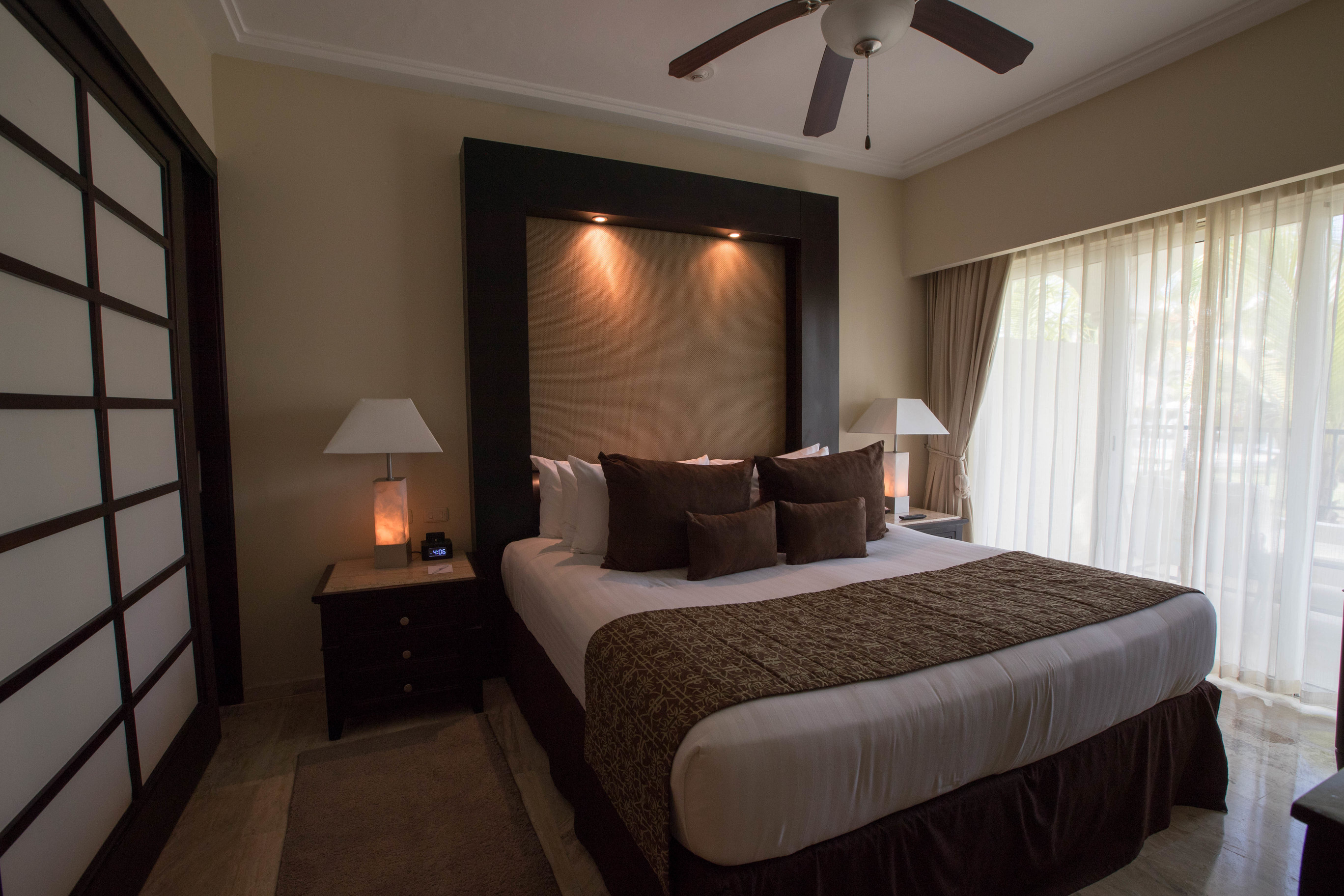 The suite at Paradisus Punta Cana The Reserve also comes with a family concierge which is basically your villa attendant or butler. Ours, Yarol, was very friendly and very helpful. He went out of his way to make anything we needed happen, and even surprised my little one with a bubble bath full of balloons and goodies!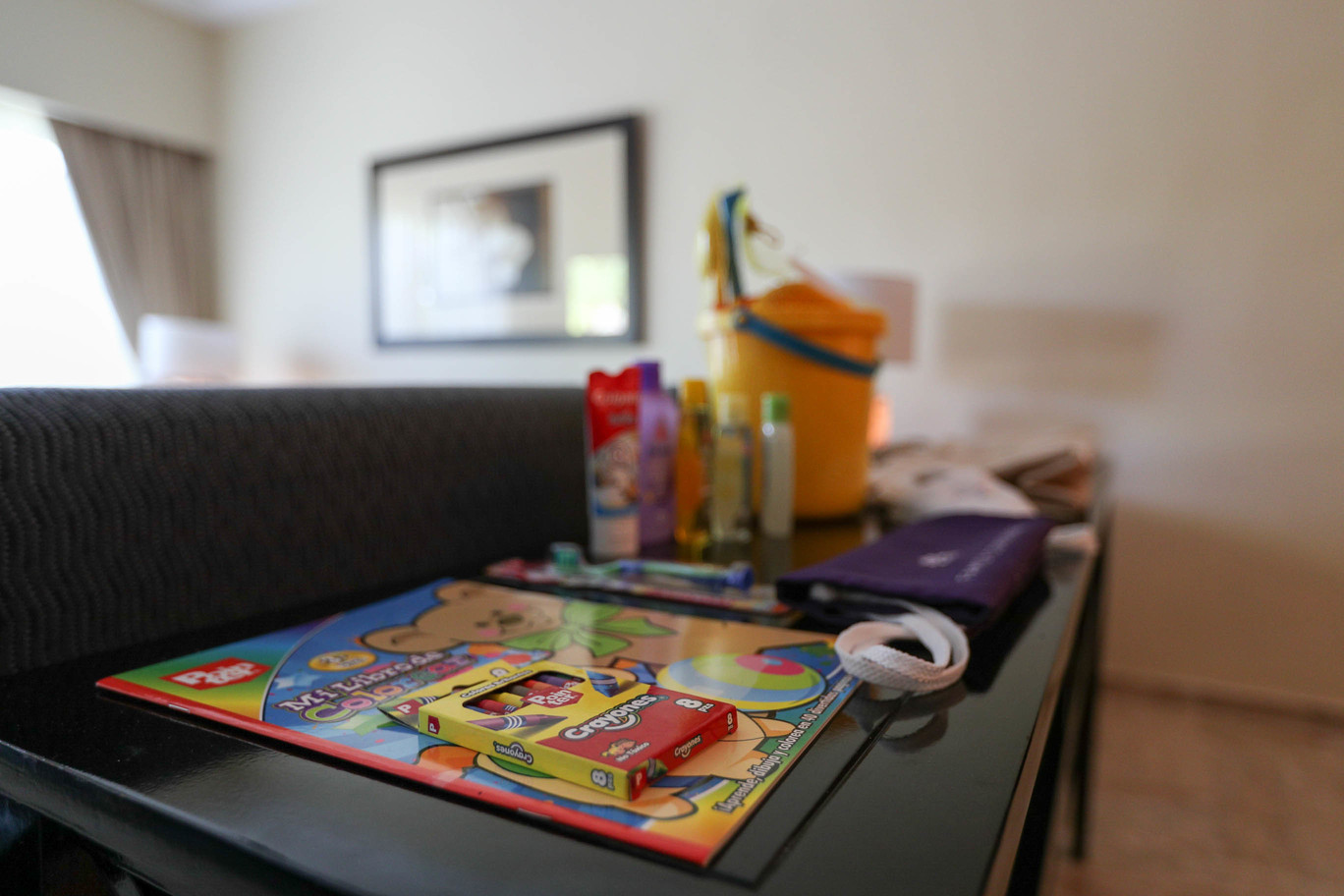 Our particular suite (#1402) had a great location because it was close to the main pool, kids zone, kids pool, reception and few restaurants. The beach, however, is about a 10 min walk away or you can wait and take the train/buggy there.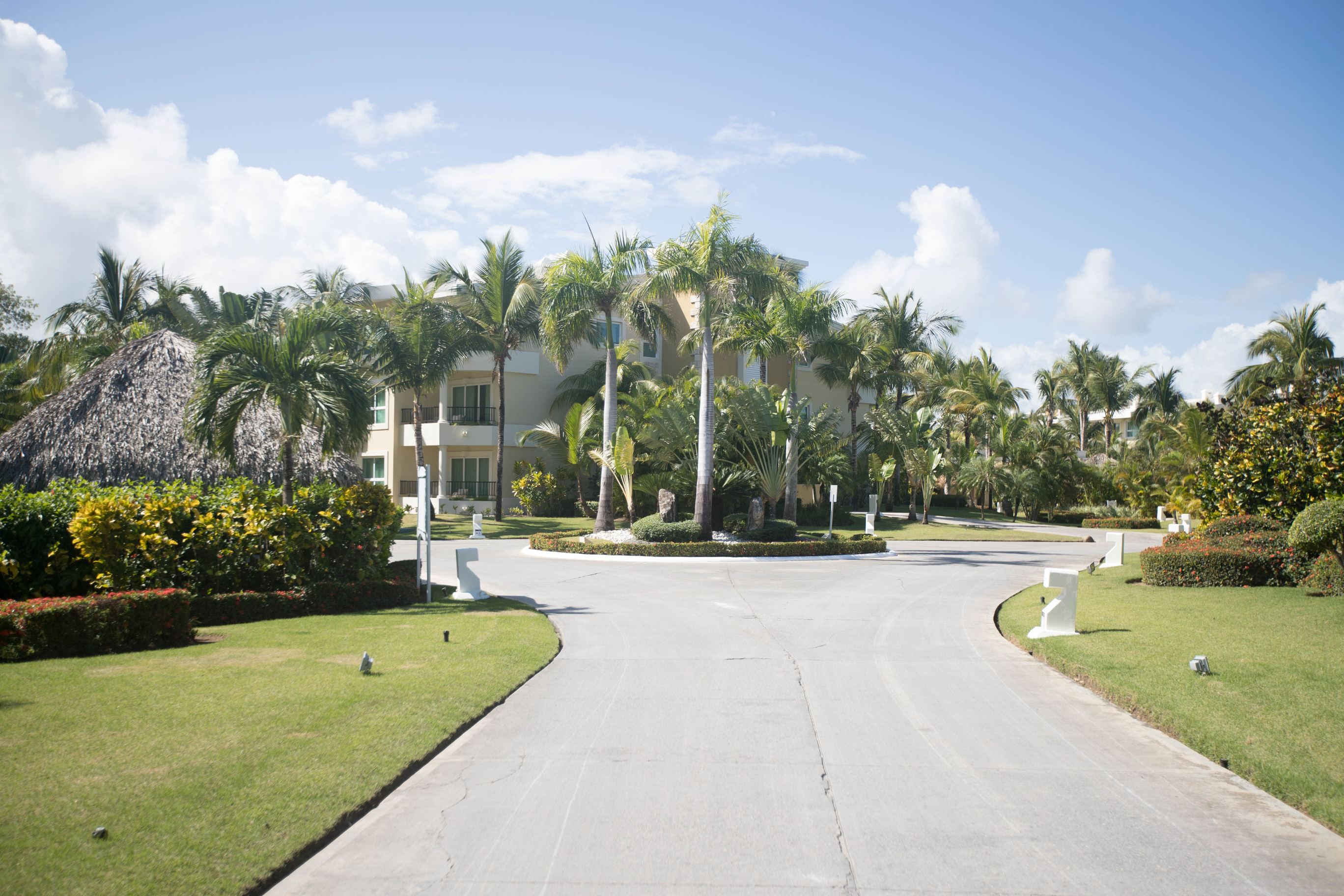 Pool, Beach & Amenities:
Being a high end all inclusive resort, Paradisus Punta Cana is the type of property where you spend all of your holidays in the resort worry-free, unless restaurant hopping worries you ha. With a variety of different pools including a family pool and a separate adults only pool, you can easily find yourself pool hopping too. Or simply ordering drinks in the swim up bars in the pool.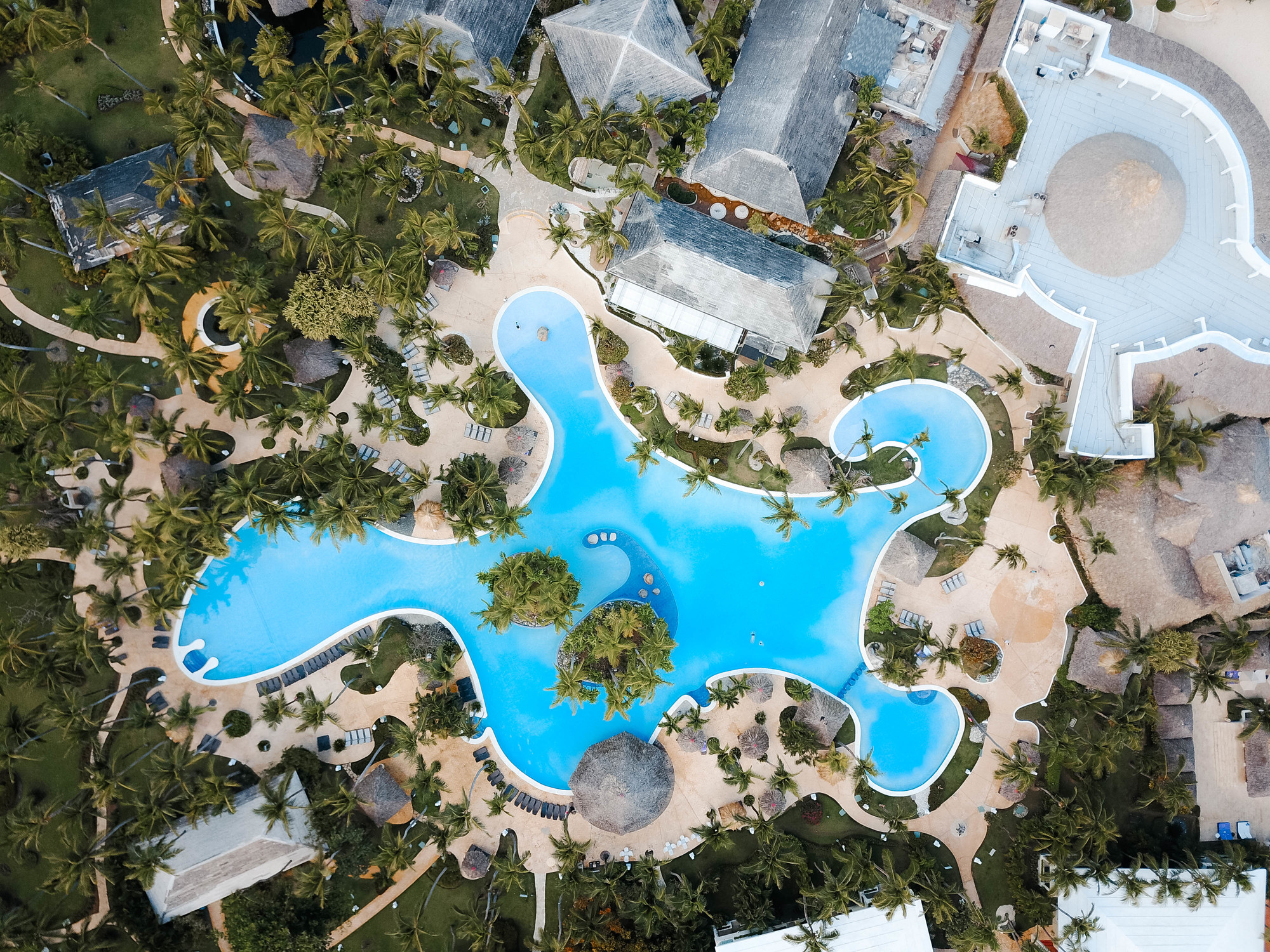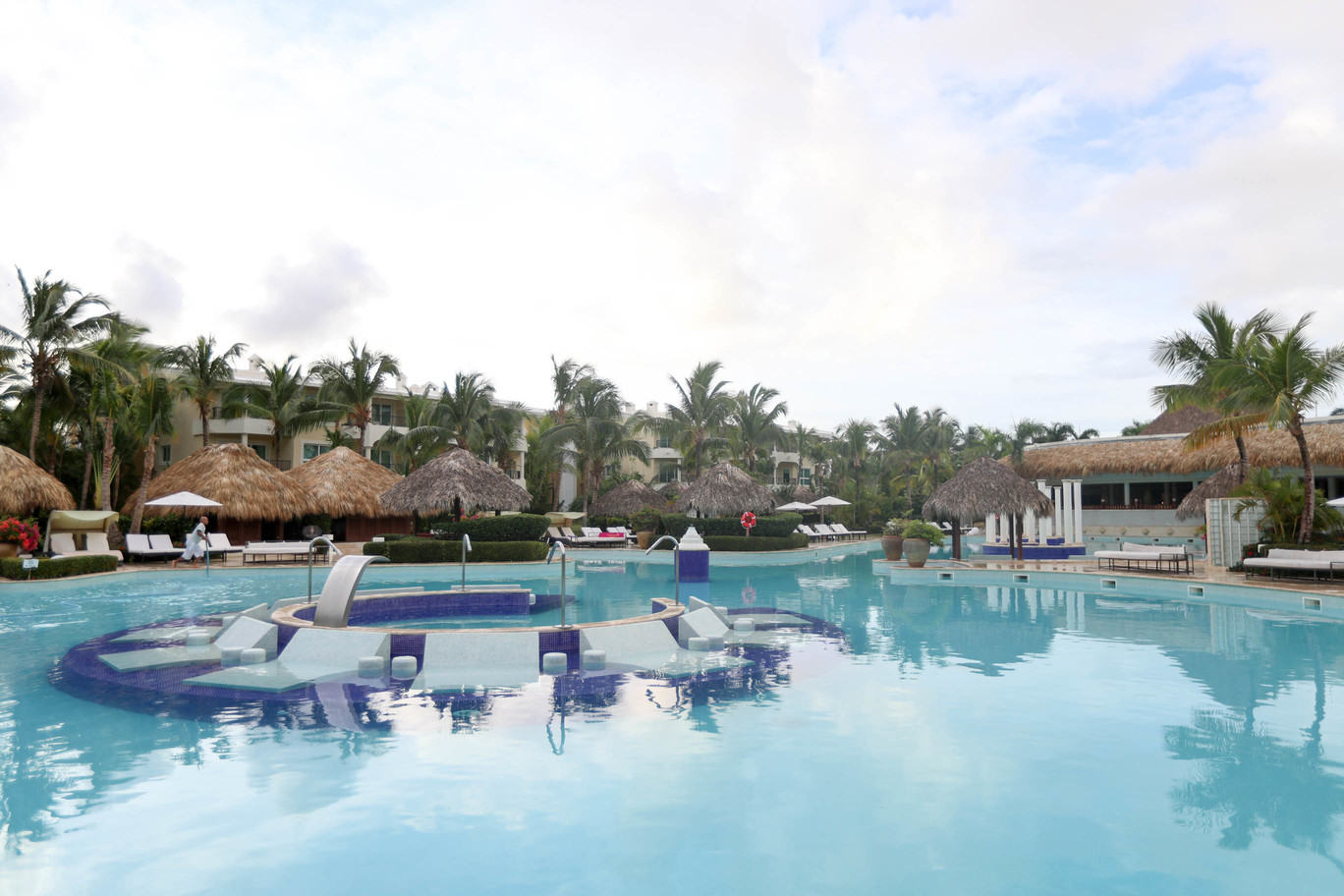 The kid's pool in Paradisus Punta Cana is perfect for the little ones with some fun animal slides on each corner! Let's just say my little one was ready to jump in as soon as he saw it.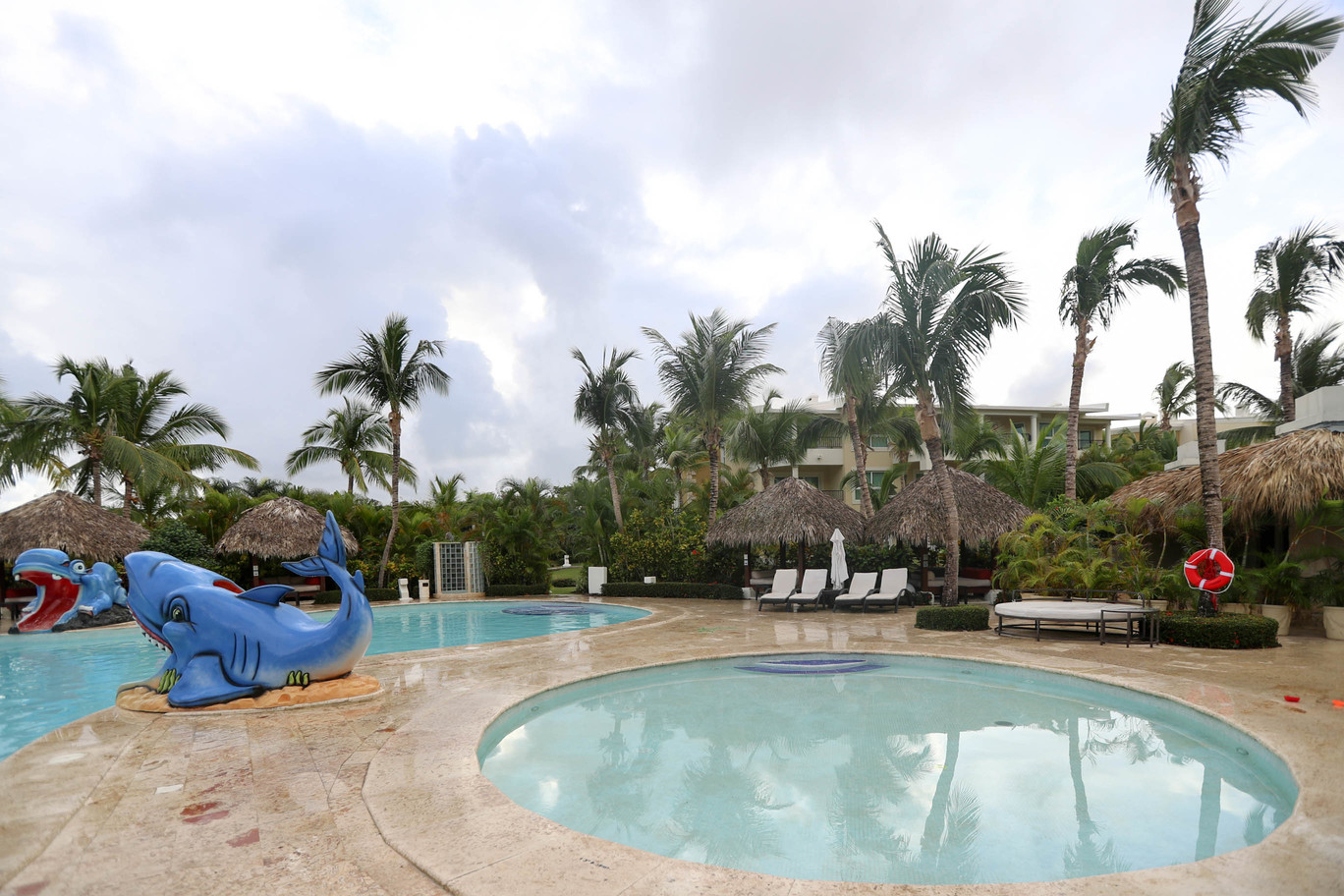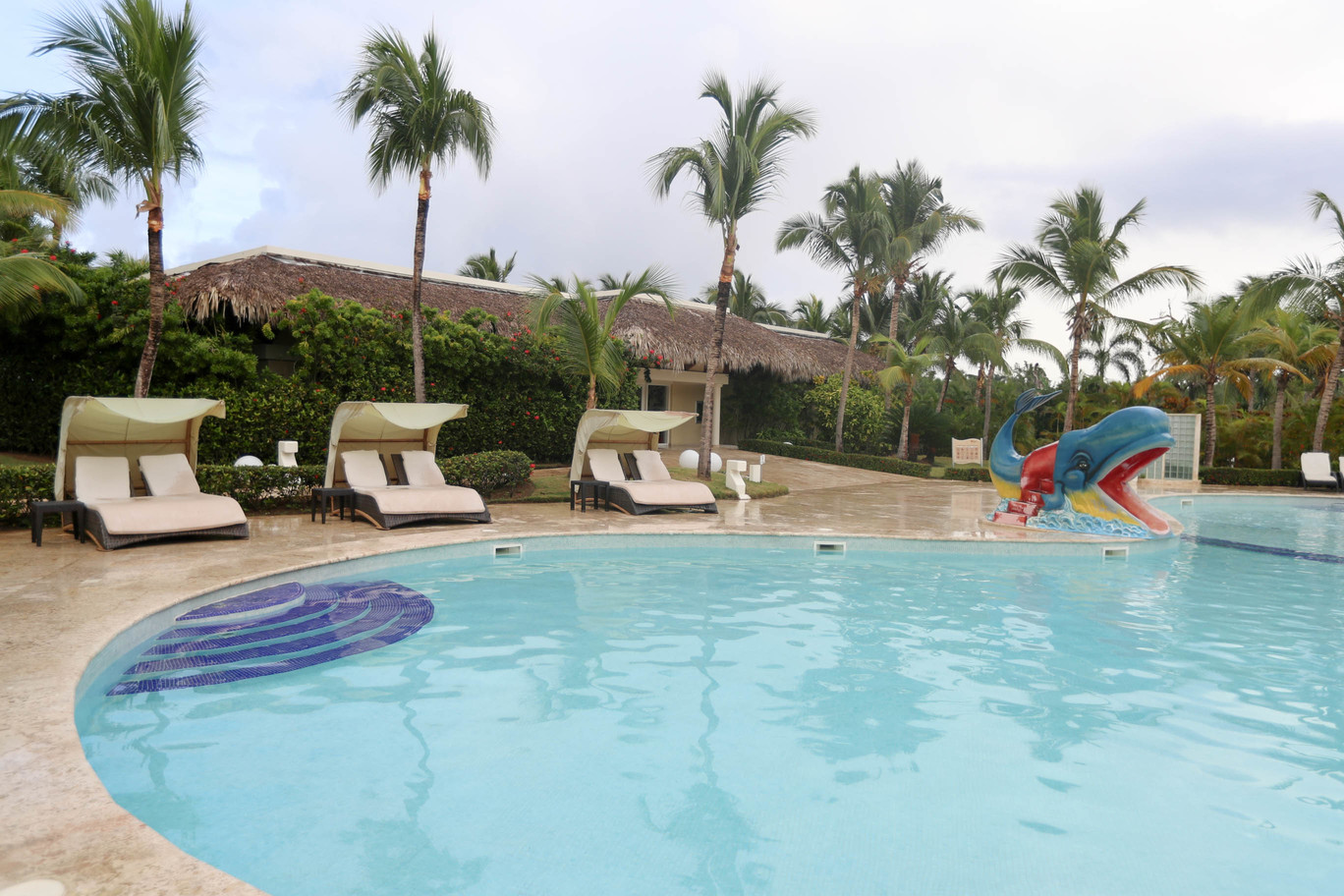 If you are traveling with little ones (of different ages), they can have some play time in the Paradisus Punta Cana Kids Club. Not only do they get to socialize and play all day, they also get to do fun activities such as feeding the turtles, playing with water balloons and go to the pool under the supervision of the staff. Not to mention that the staff in the kids club is ultra friendly and know how to keep the kids busy and happy. Even though they were open from 10-7pm my little one was still sad to leave at the end of the day.  If you happen to be staying during a Tuesday night, they have PJ night from 8-10pm so it allows for the perfect time to go on a romantic dinner date together (hint: that's what we did ).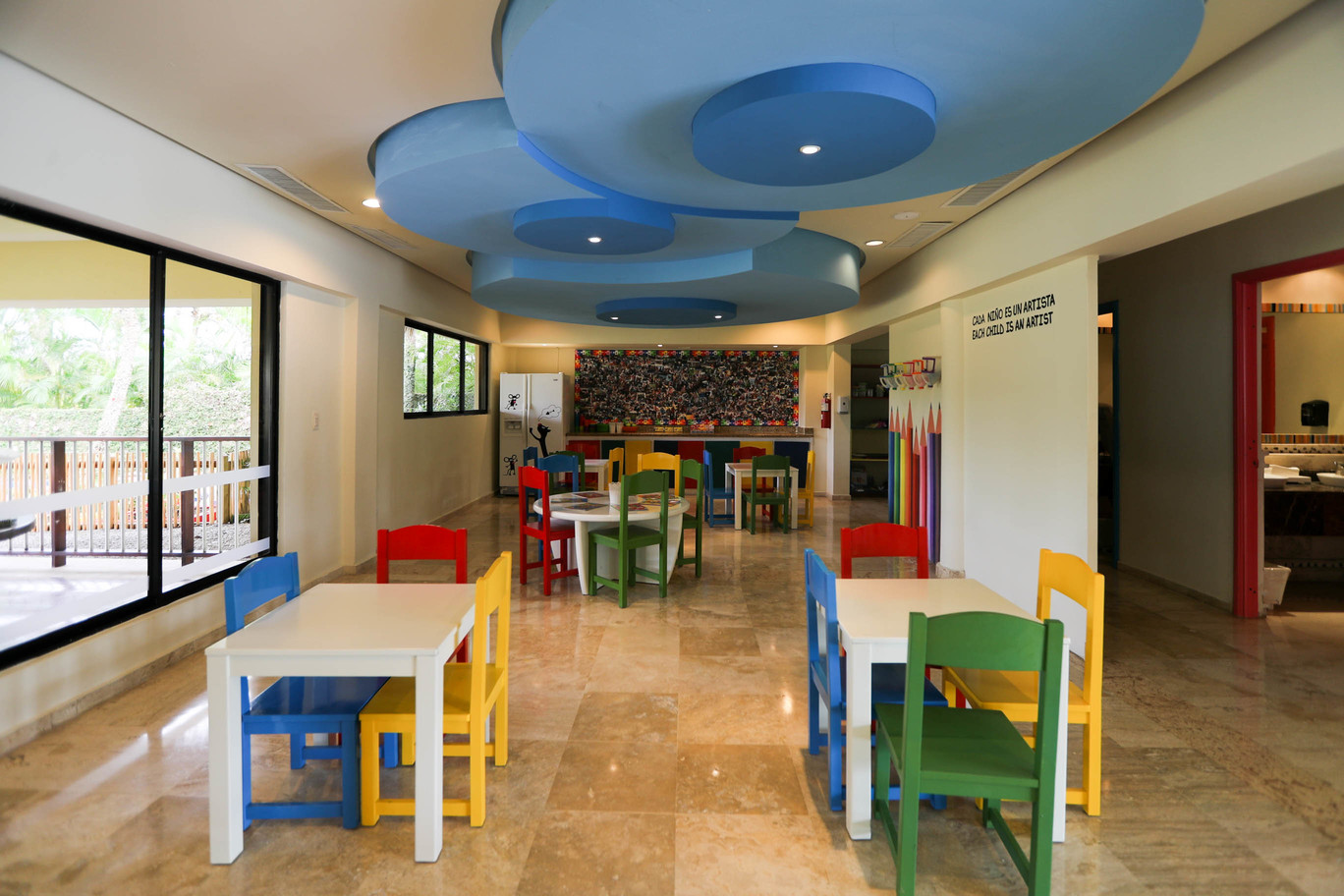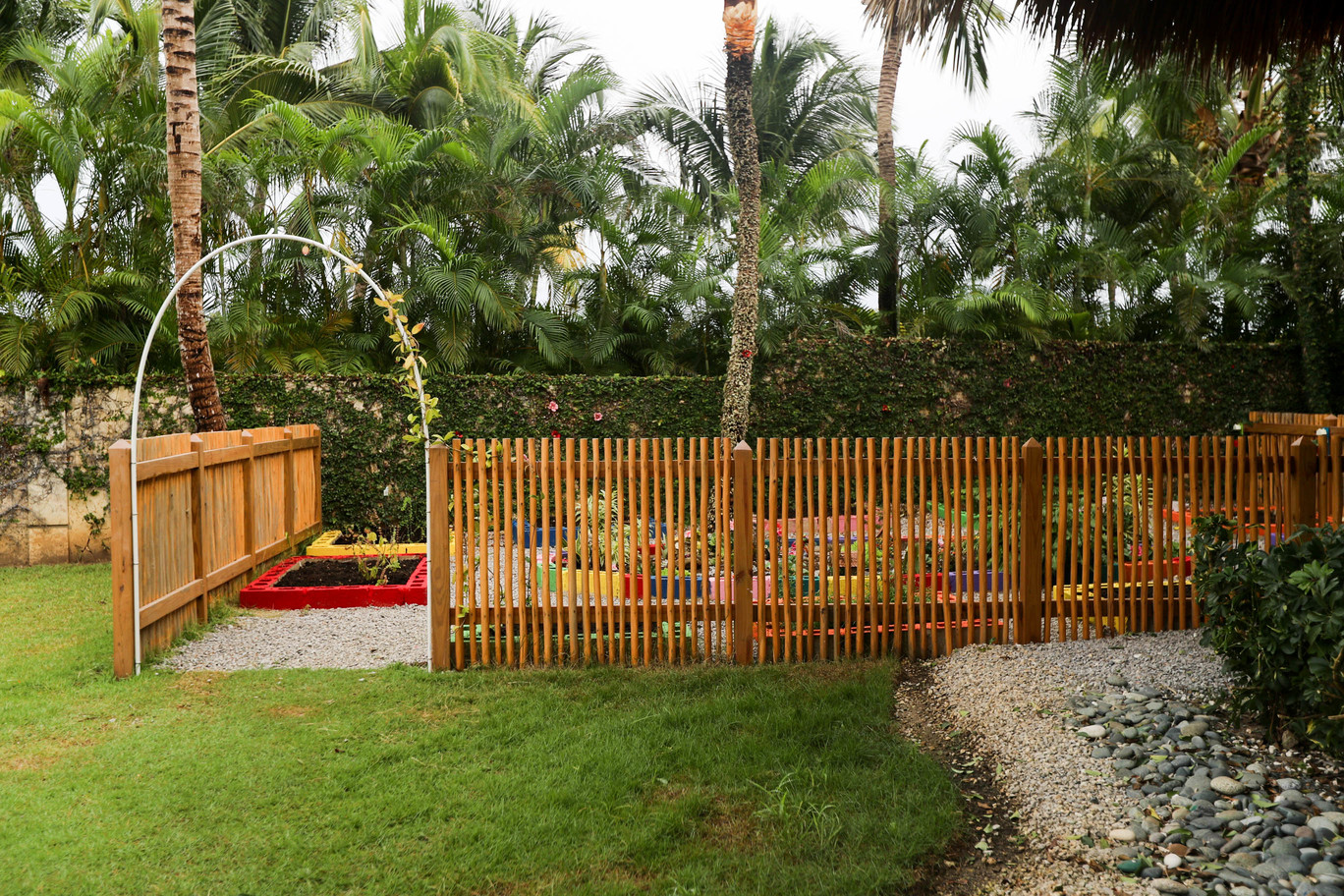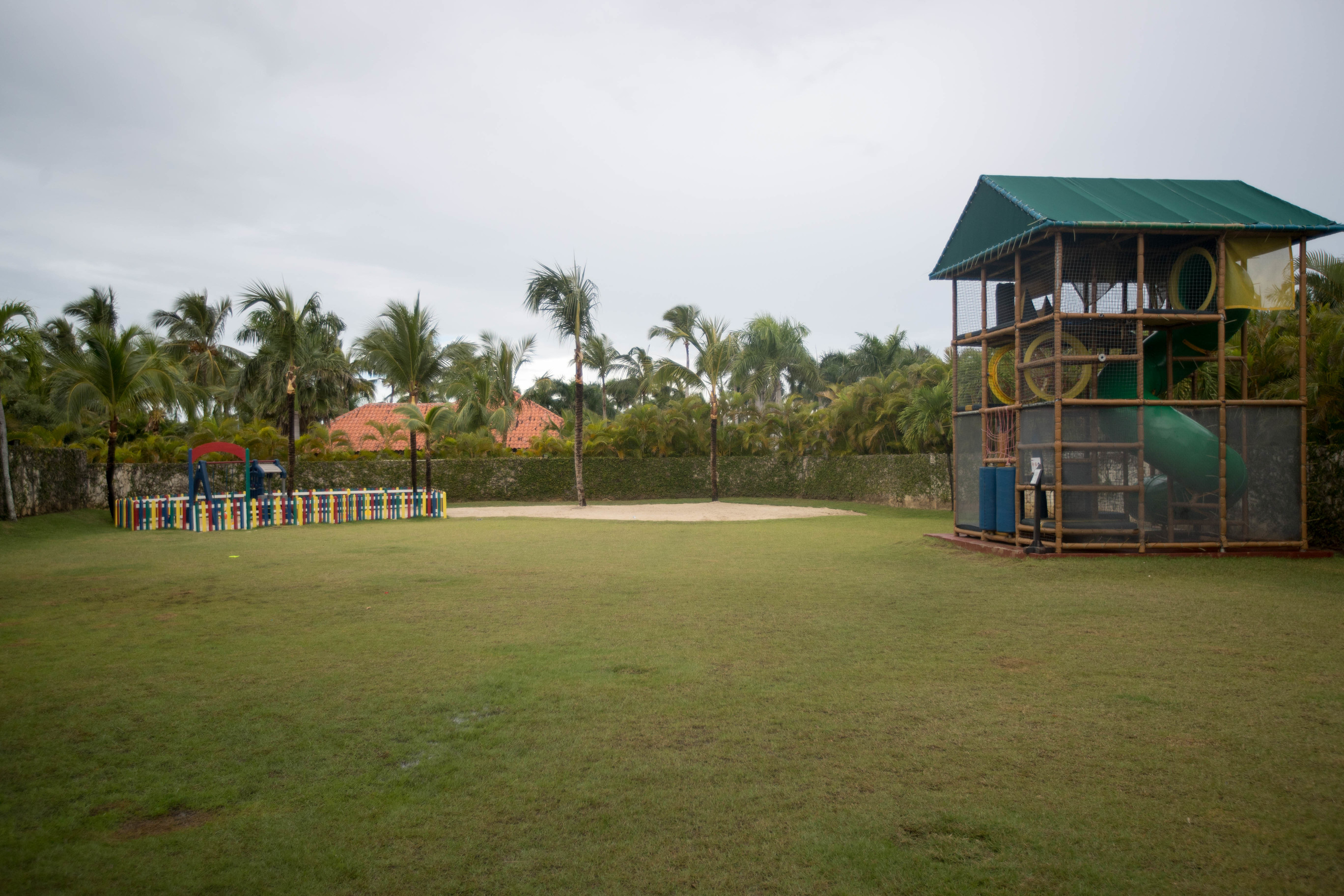 We received a couples spa treatment at the Yhi Spa in one of the private cabanas by the pool, and my hubby and I both loved it. And though we didn't get a chance to go to the gym, they were expanding it to include an extra room with more equipment.
And my favorite part.. the beach. If you are staying at the Royal Service in Paradisus Punta Cana the beach is about a 10 min walk away or you can take the buggy. Though the water is wavy, the bright shades of blue are so beautiful. The coastline is just so raw and beautiful here.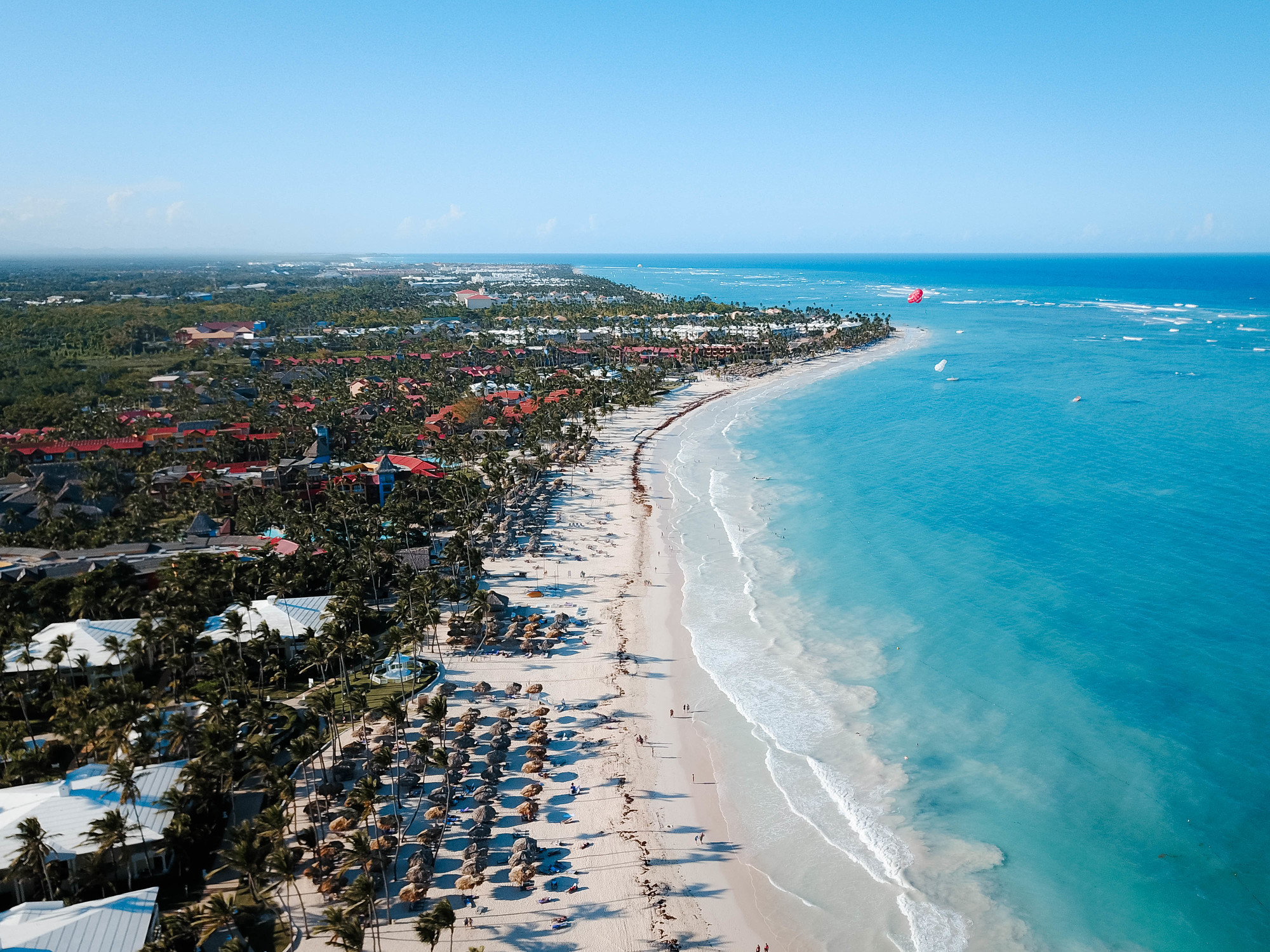 [half_column]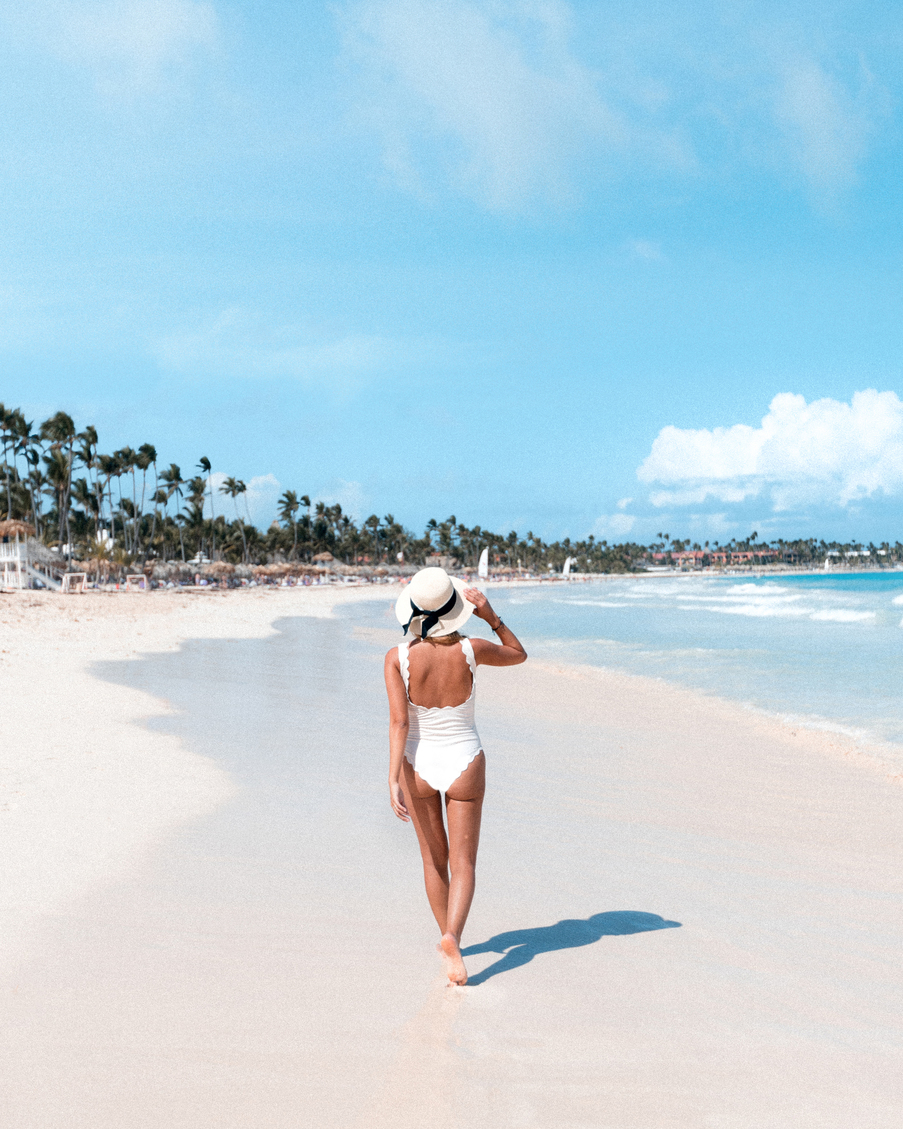 [/half_column]
[half_column]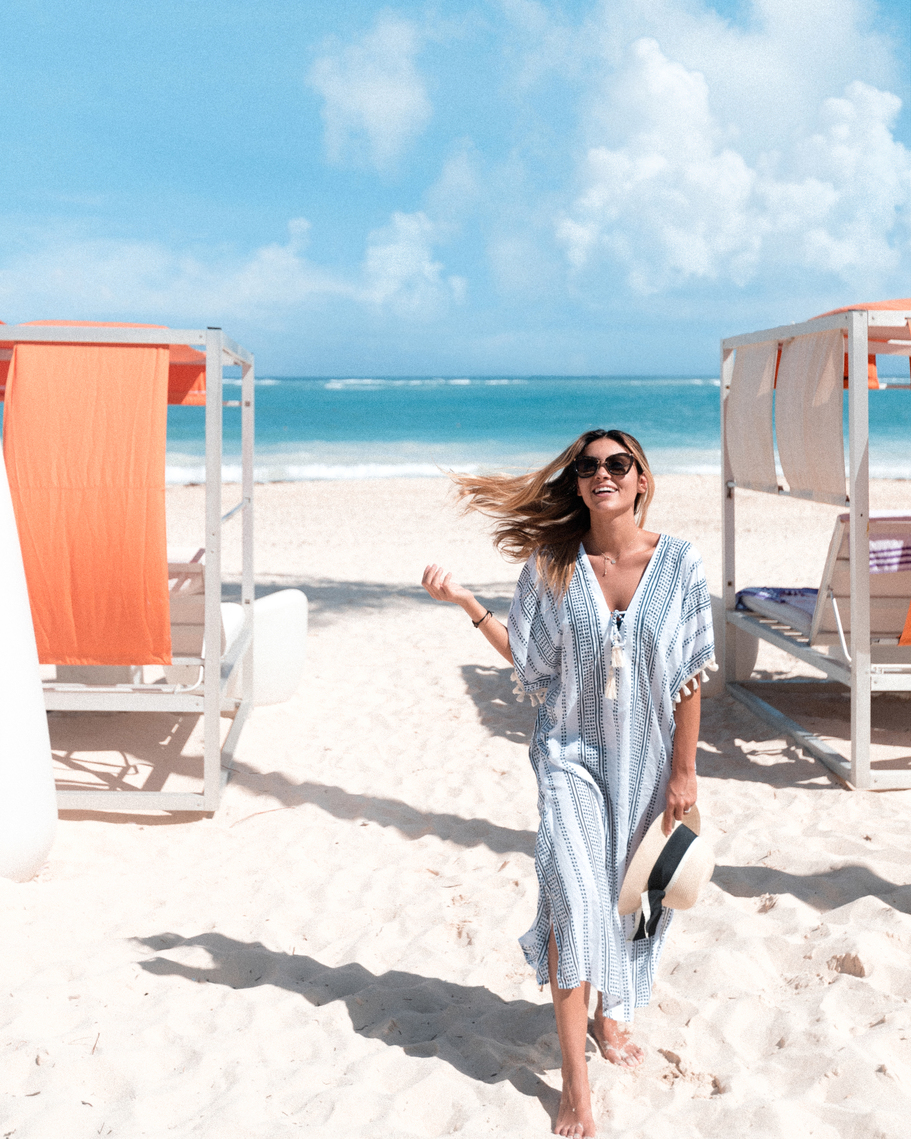 [/half_column]
[half_column]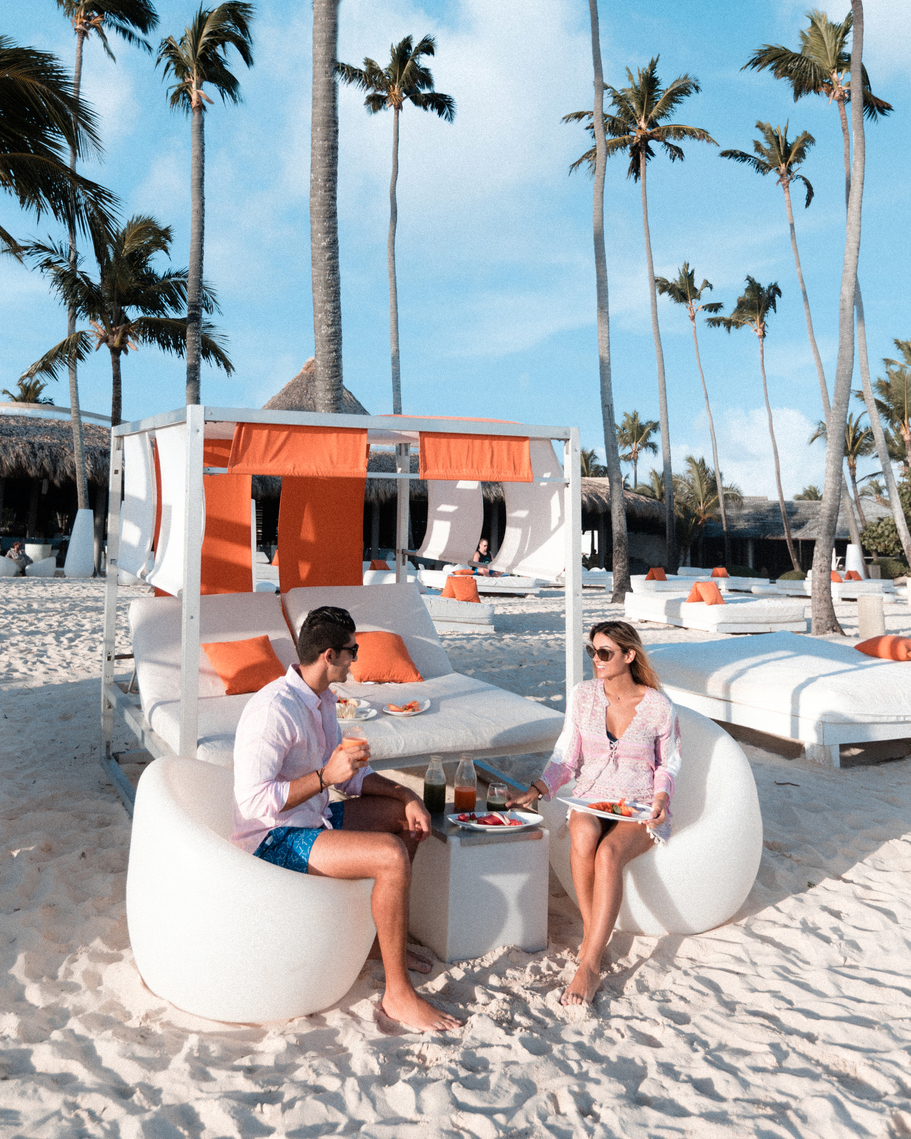 [/half_column]
[half_column]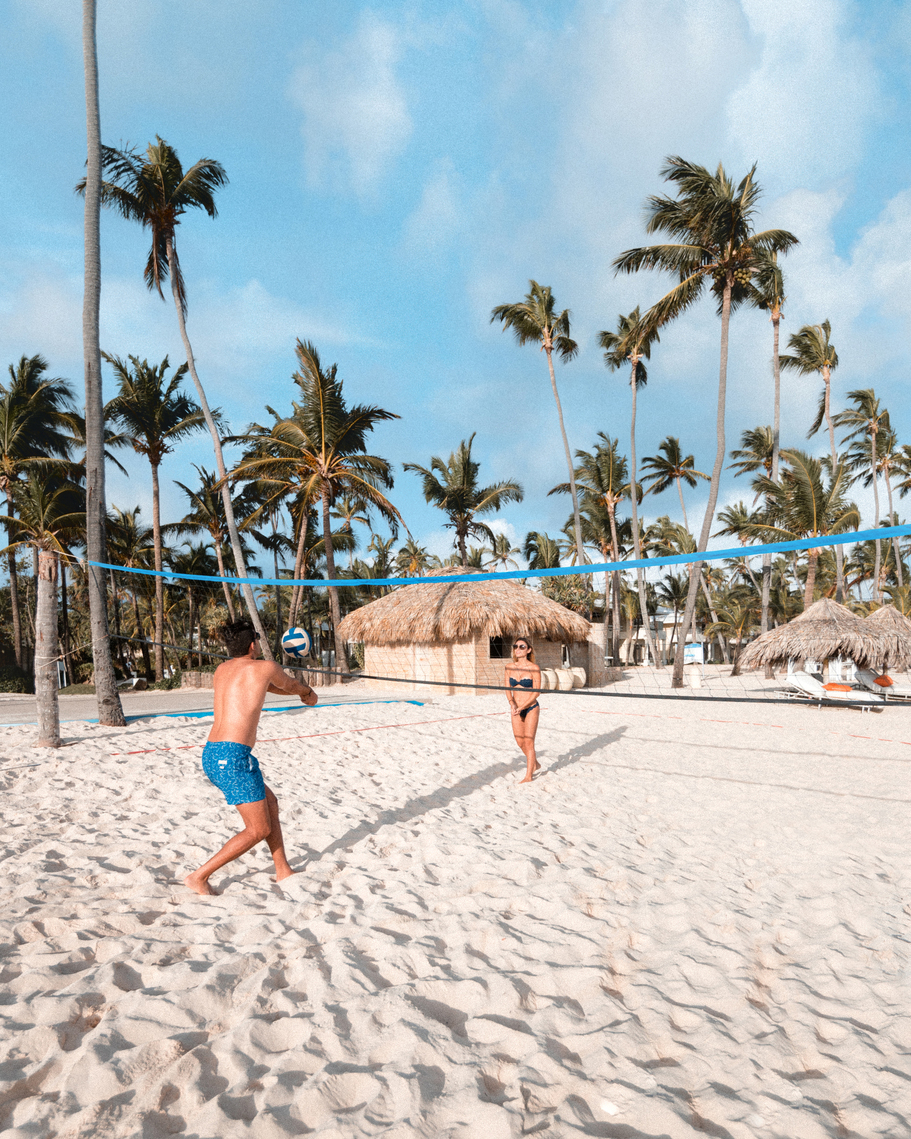 [/half_column]
The beach club, Gabi Beach, is definitely the best place to be during sunset time and also at night time to have a drink. The seats on the beach go fast so make sure to get there early.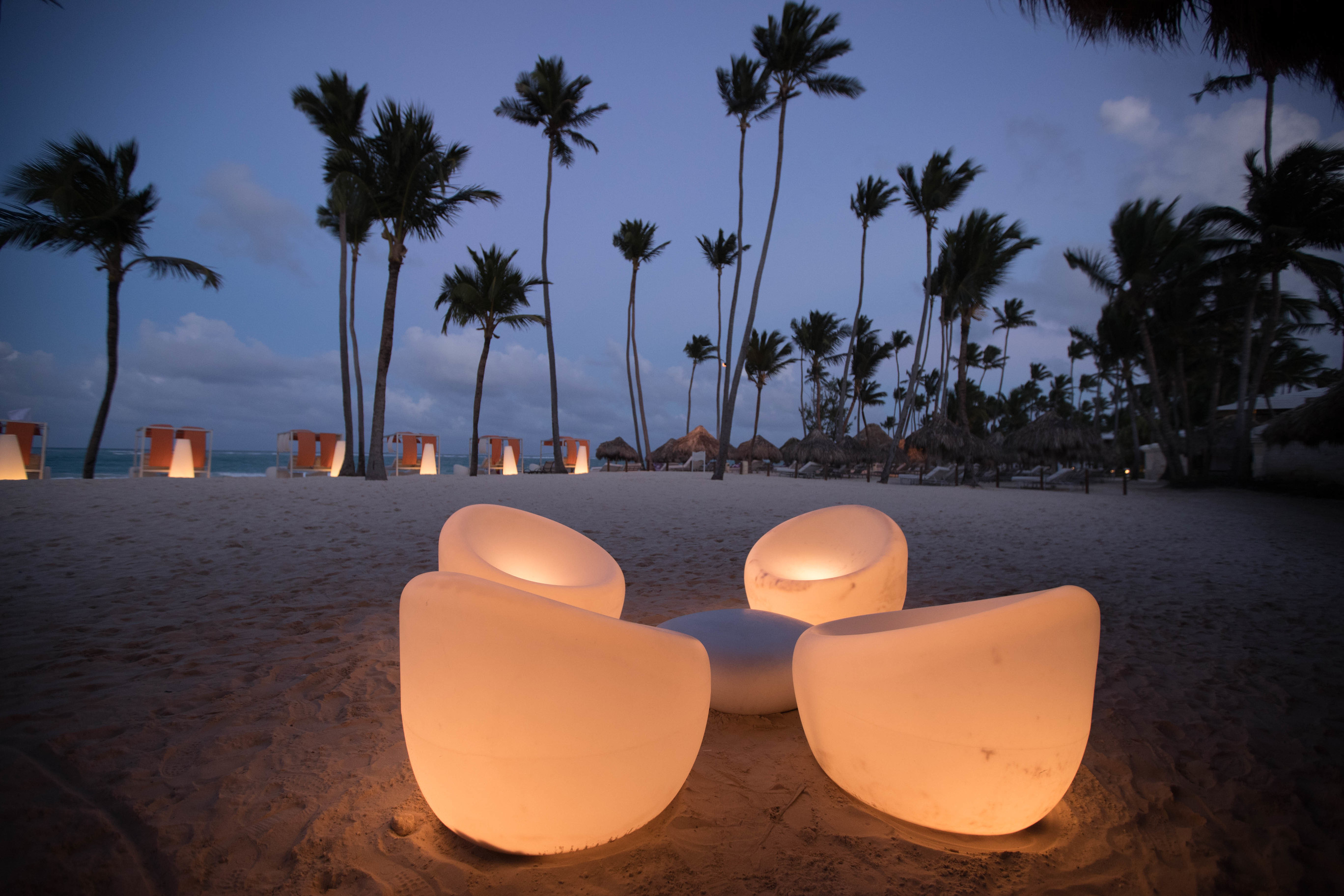 [half_column]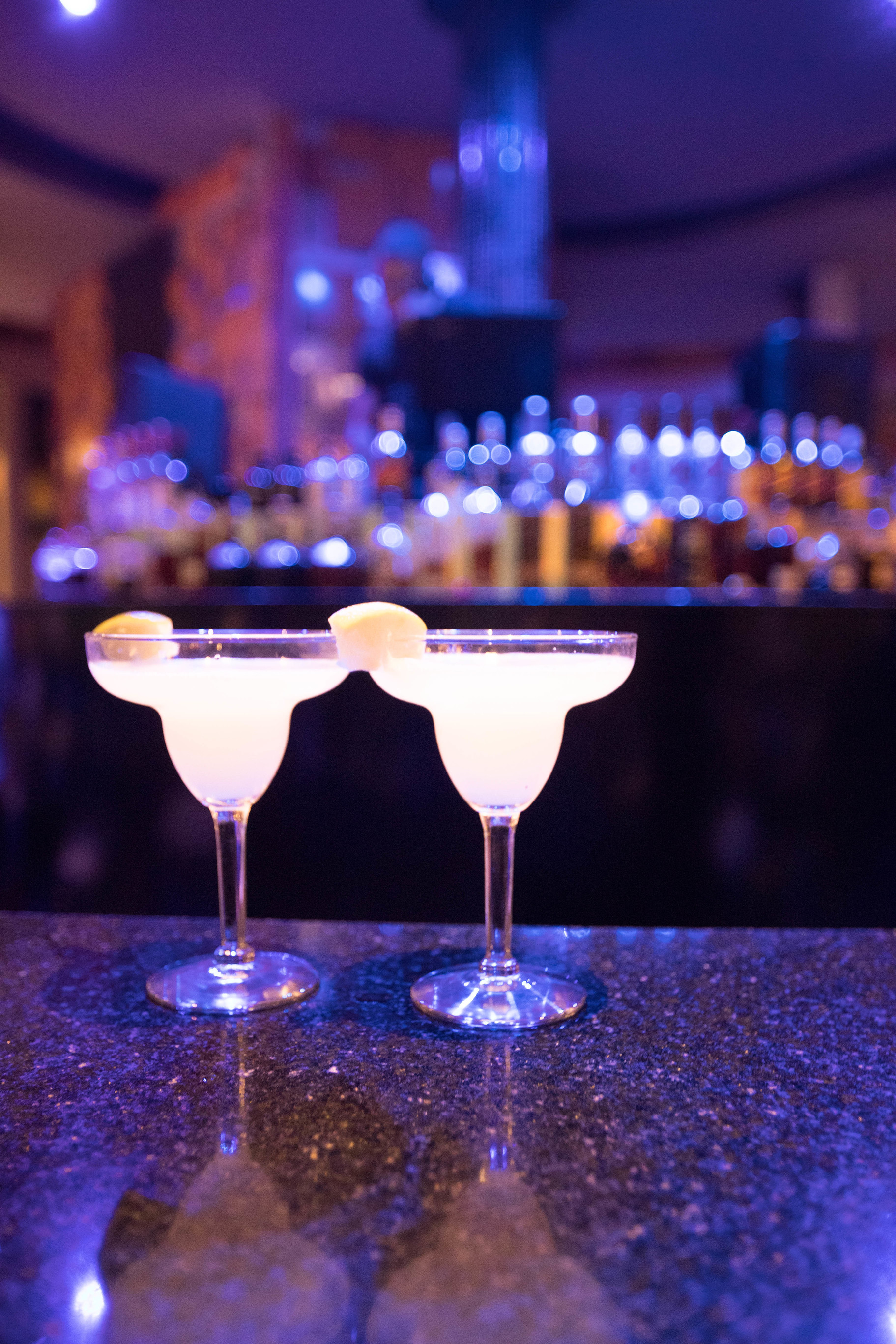 [/half_column]
[half_column]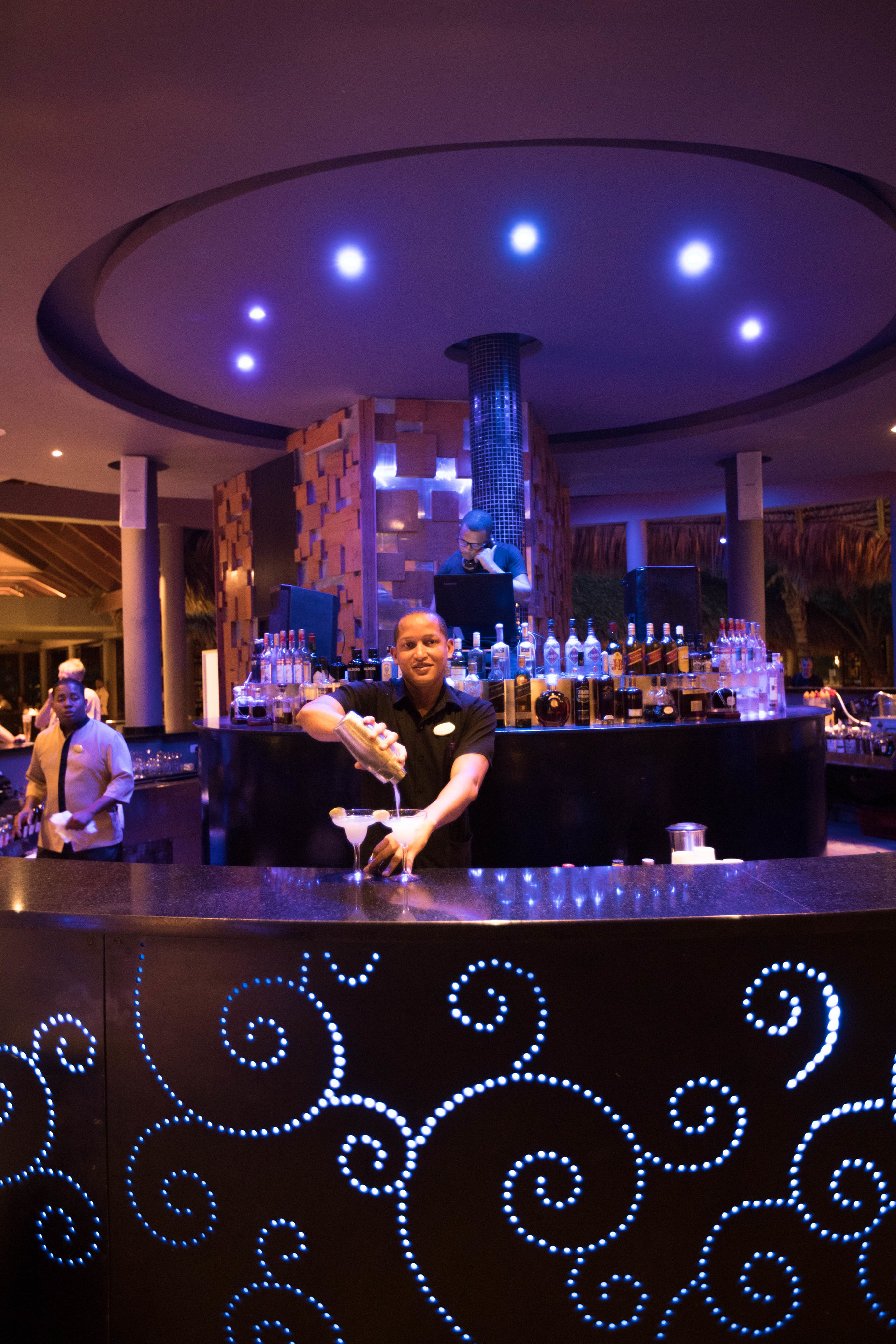 [/half_column]
Dining:
There are 12 restaurants in Paradisus Punta Cana, so depending on the length of your stay you most likely won't be able to dine in all of them. We have been there twice and we still haven't dined in every restaurant.
[half_column]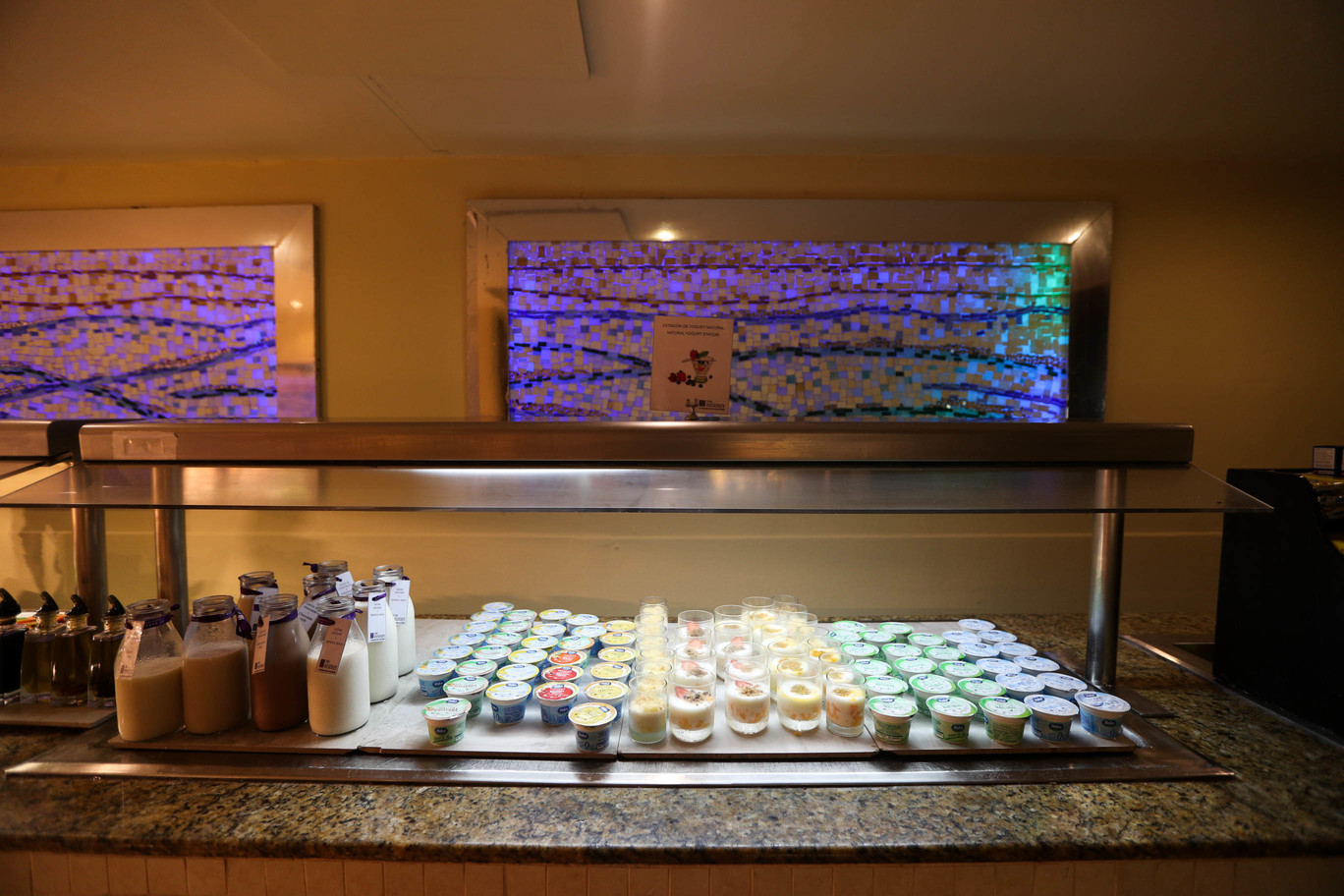 [/half_column]
[half_column]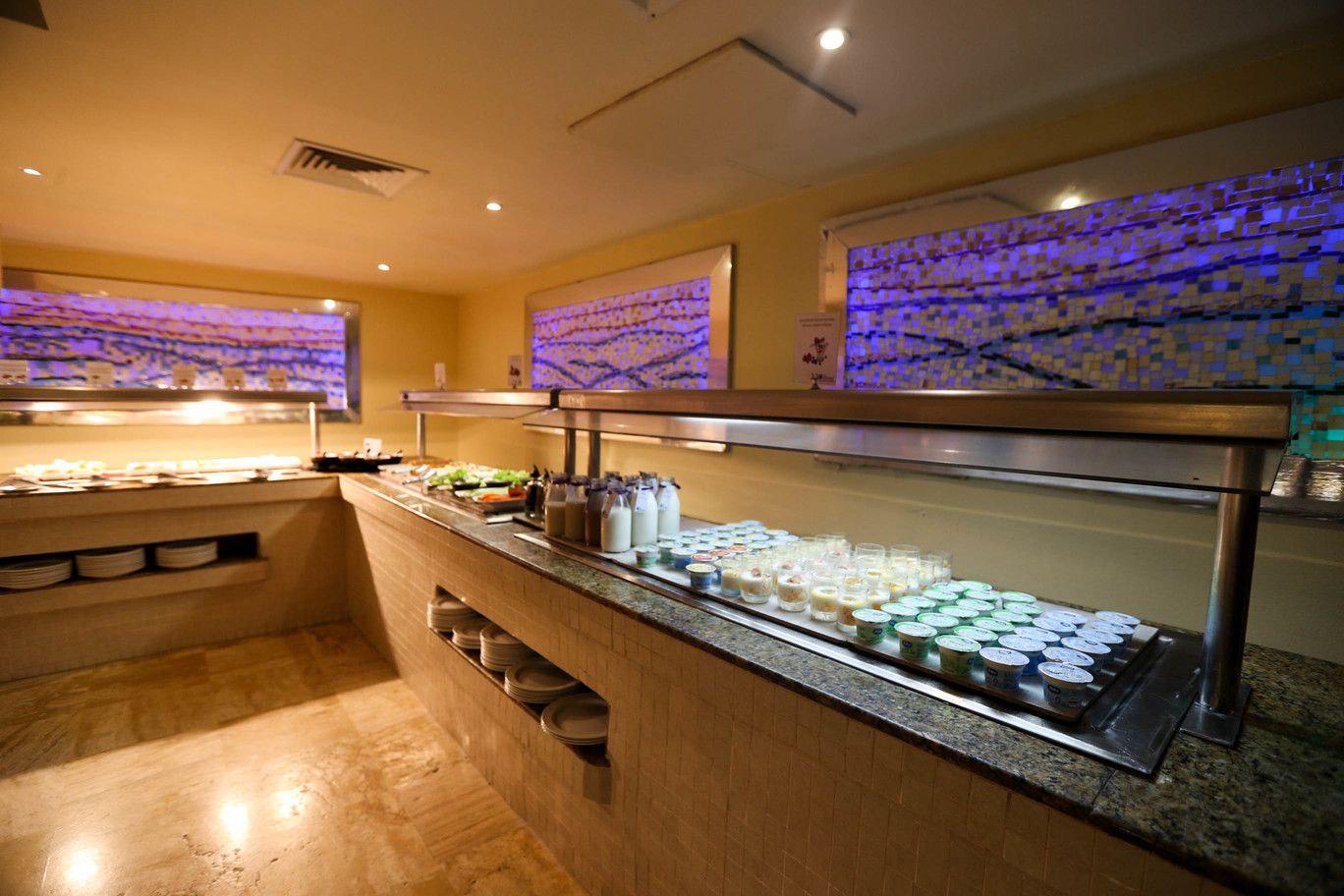 [/half_column]
Passion: The only restaurant that is not included in the resort and comes at an additional cost. We were invited to experience a 7-course custom made vegan menu for us, and we loved it! Love how creative the chef was and made very creative dishes for us such as our favorites the Avocado Gazpacho with Pineapple Sorbet and beetroot ceviche with black garlic and watermelon.
[half_column]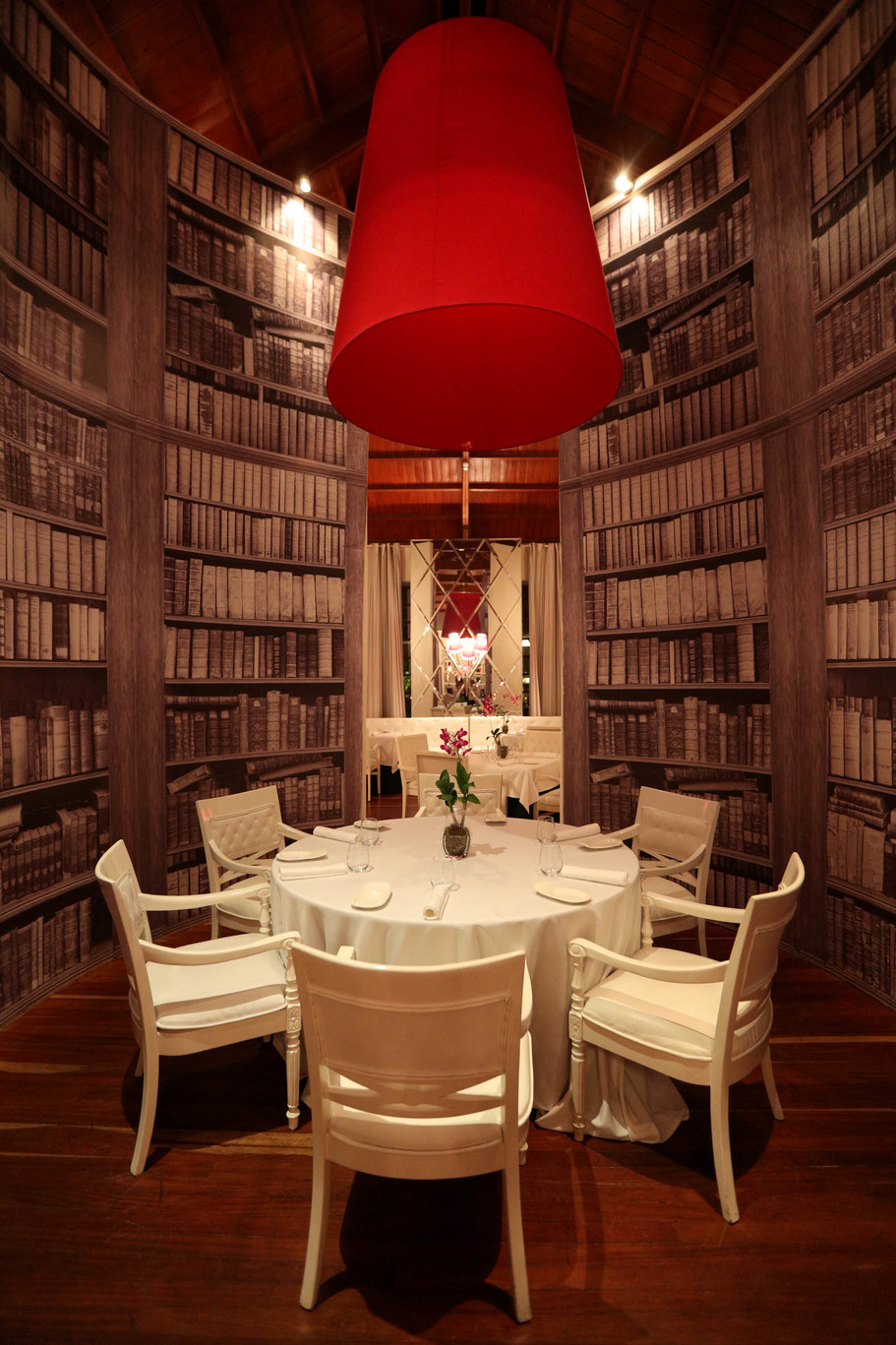 [/half_column]
[half_column]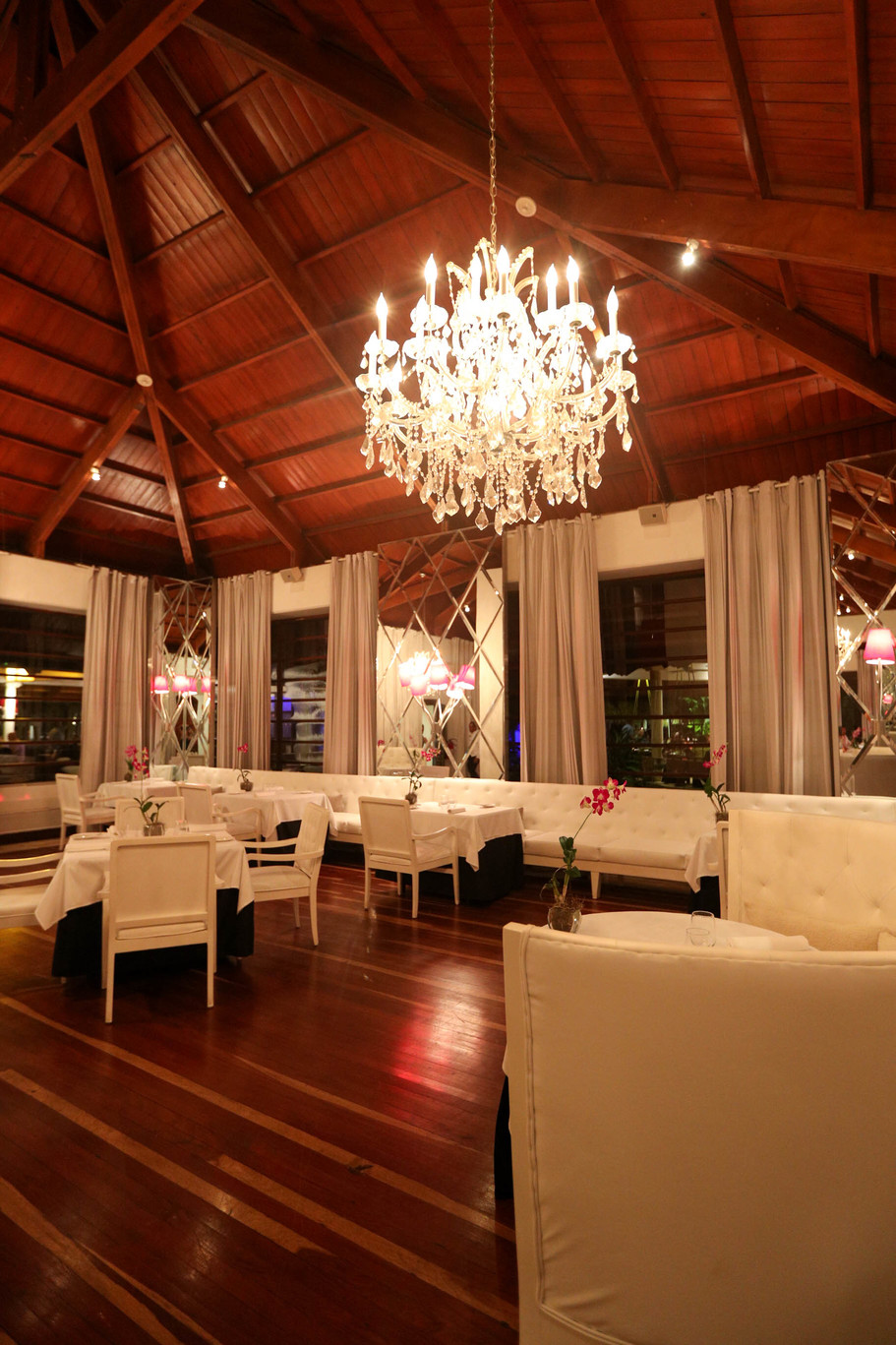 [/half_column]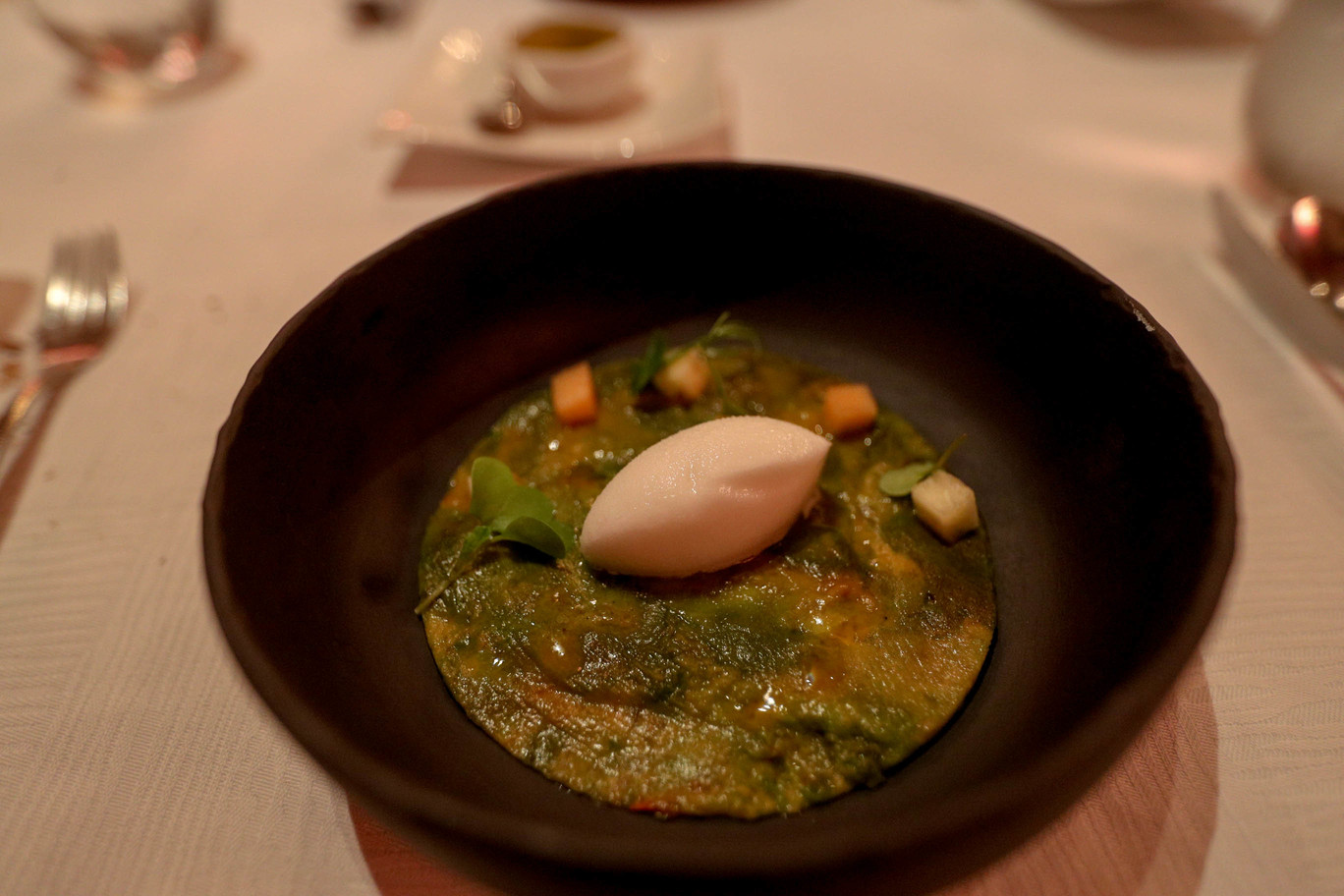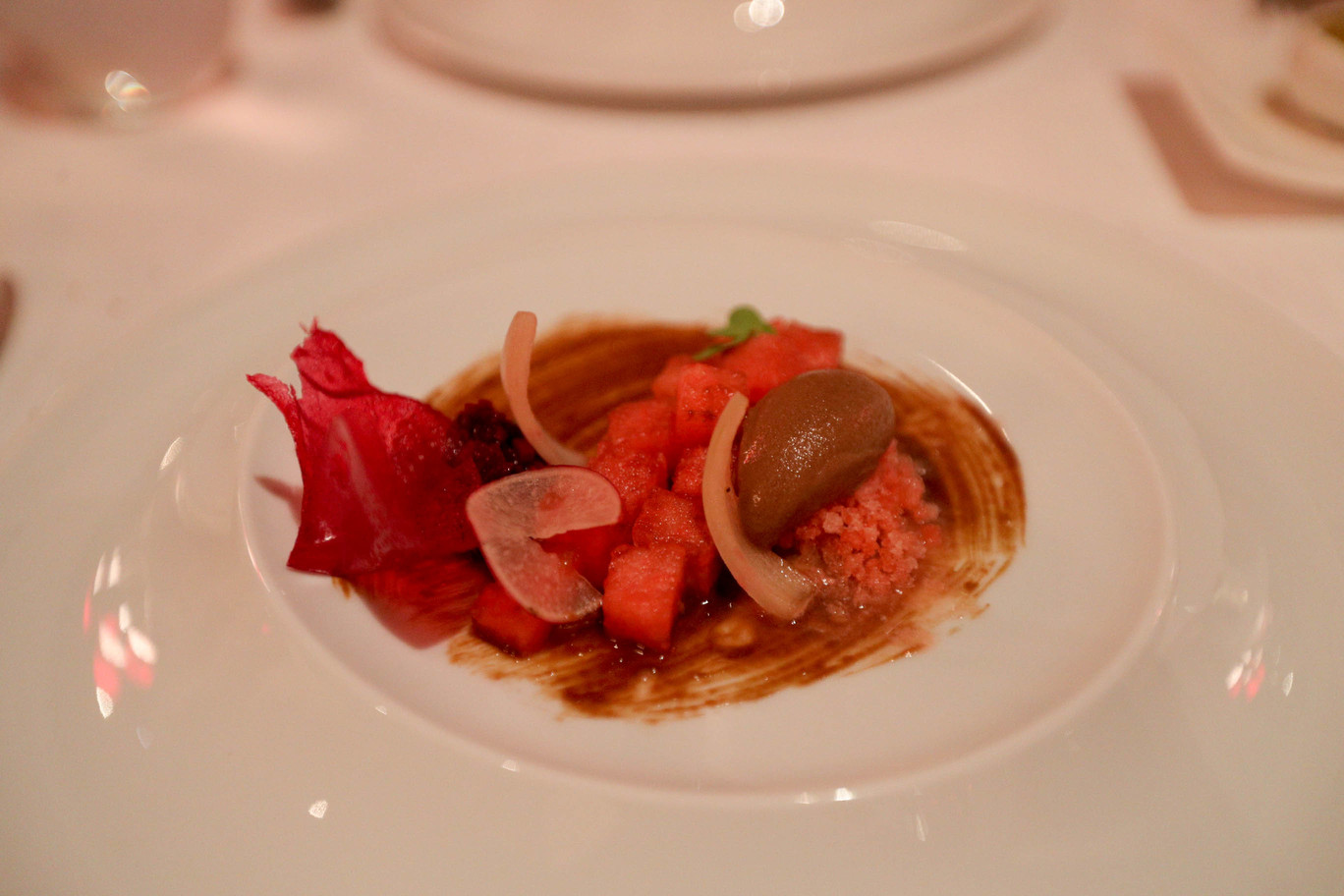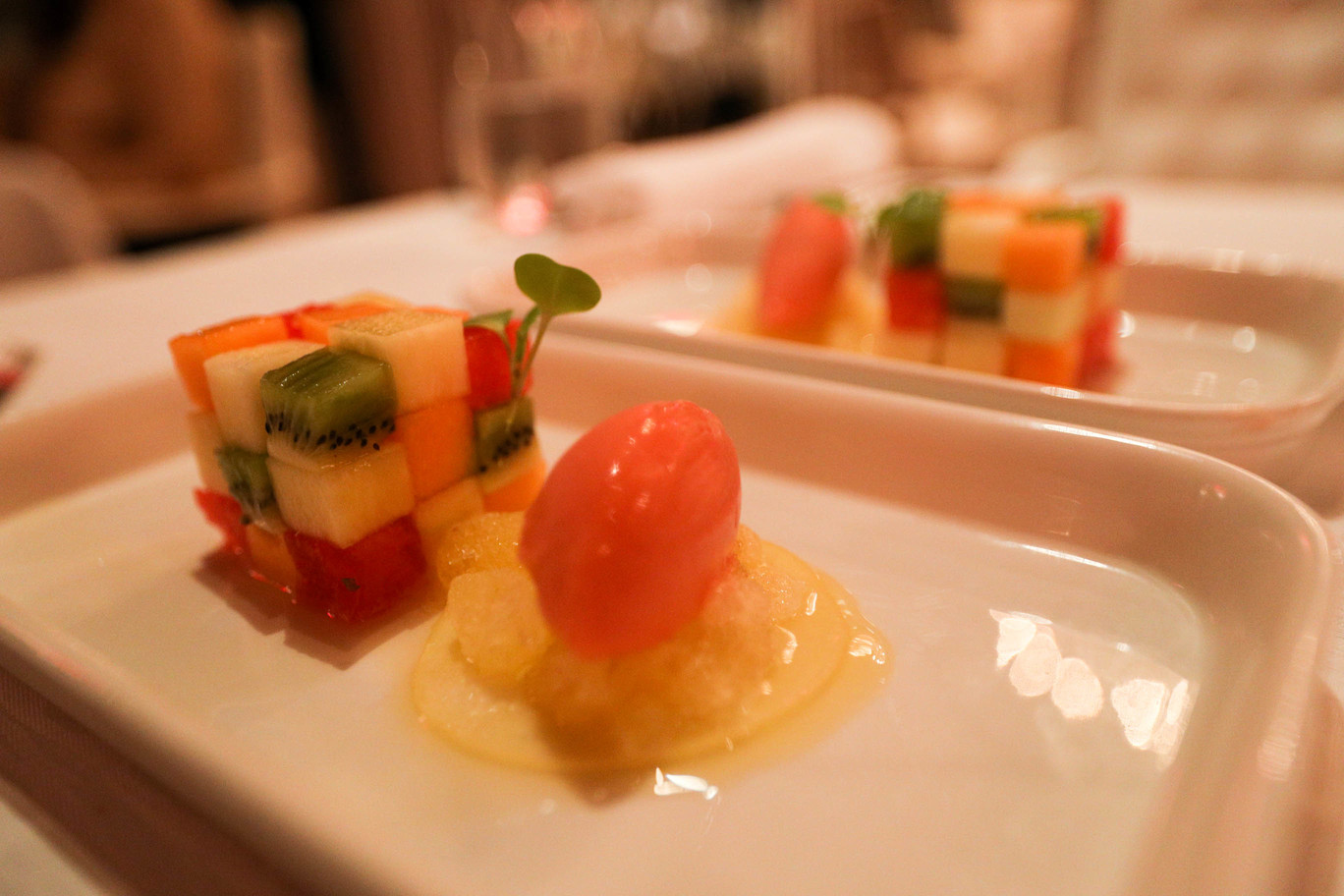 Bana: Japanese cuisine including sushi, teppanyaki and wok.
Vento: Serving Contemporary Mediterranean Cuisine specializing in seafood.
[half_column]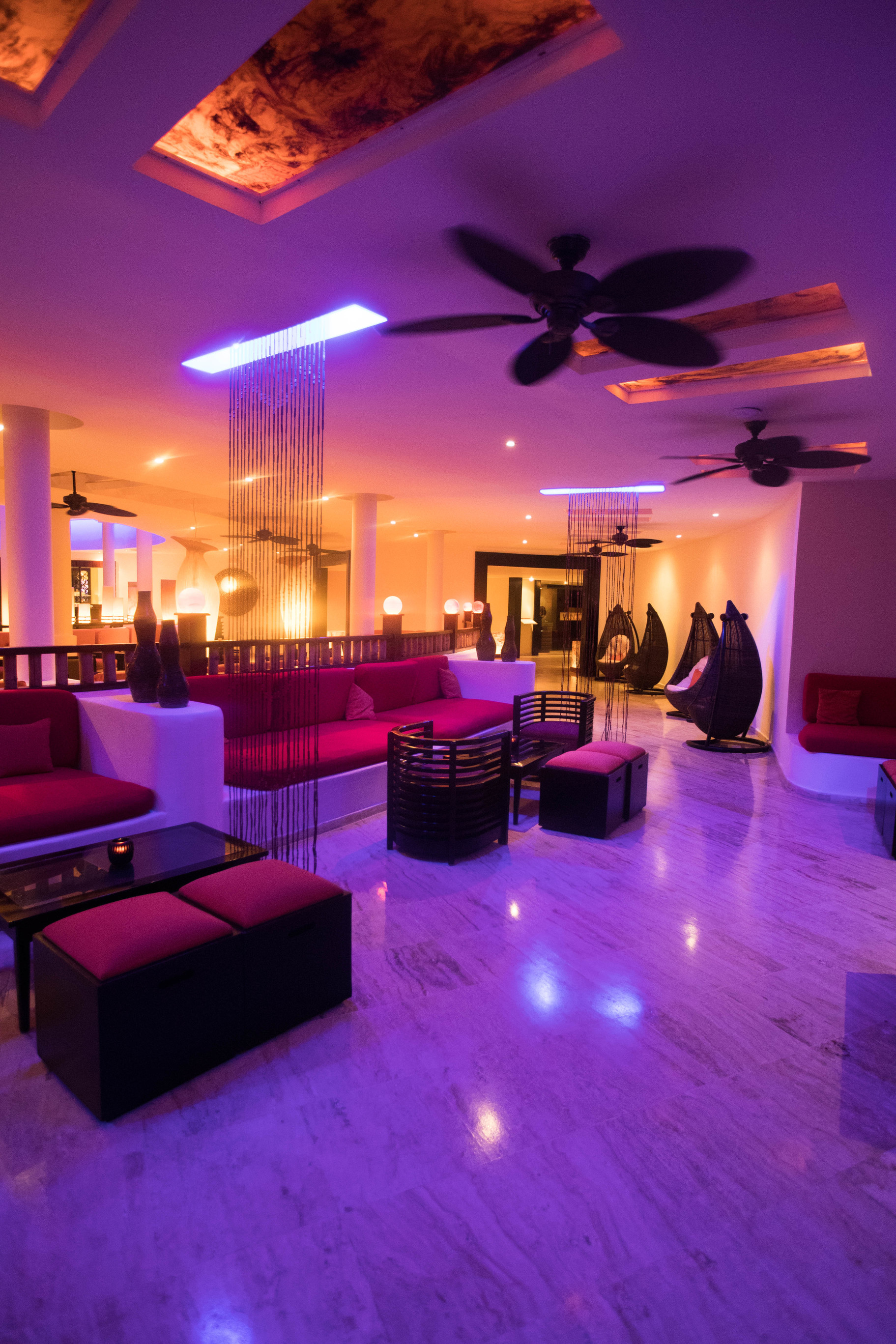 [/half_column]
[half_column]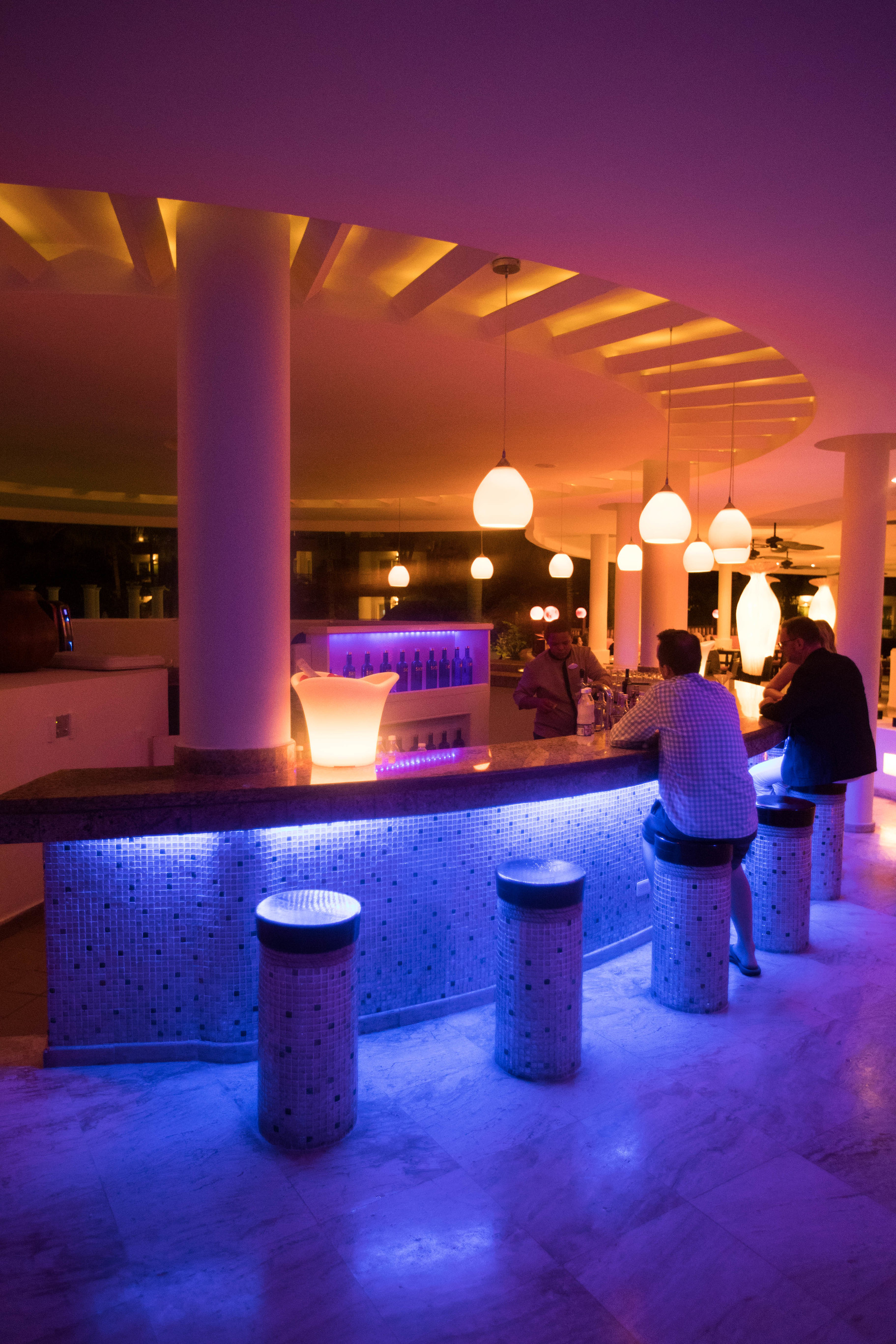 [/half_column]
Fuego: Latin cuisine where you can find fresh ceviches and churrasco (grill).
Gabi Beach: International cuisine buffet for breakfast, lunch and dinner. Open for drinks at sunset.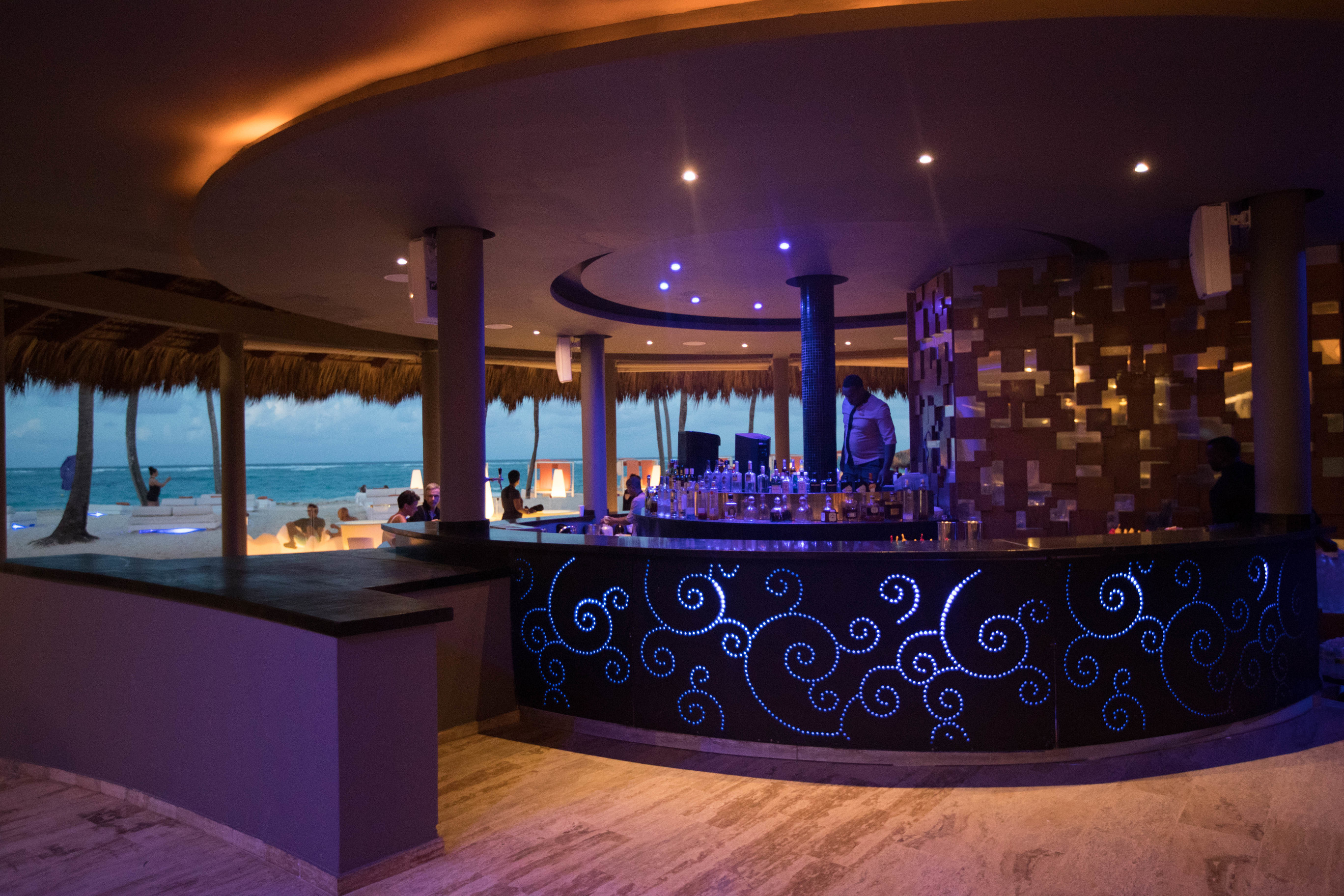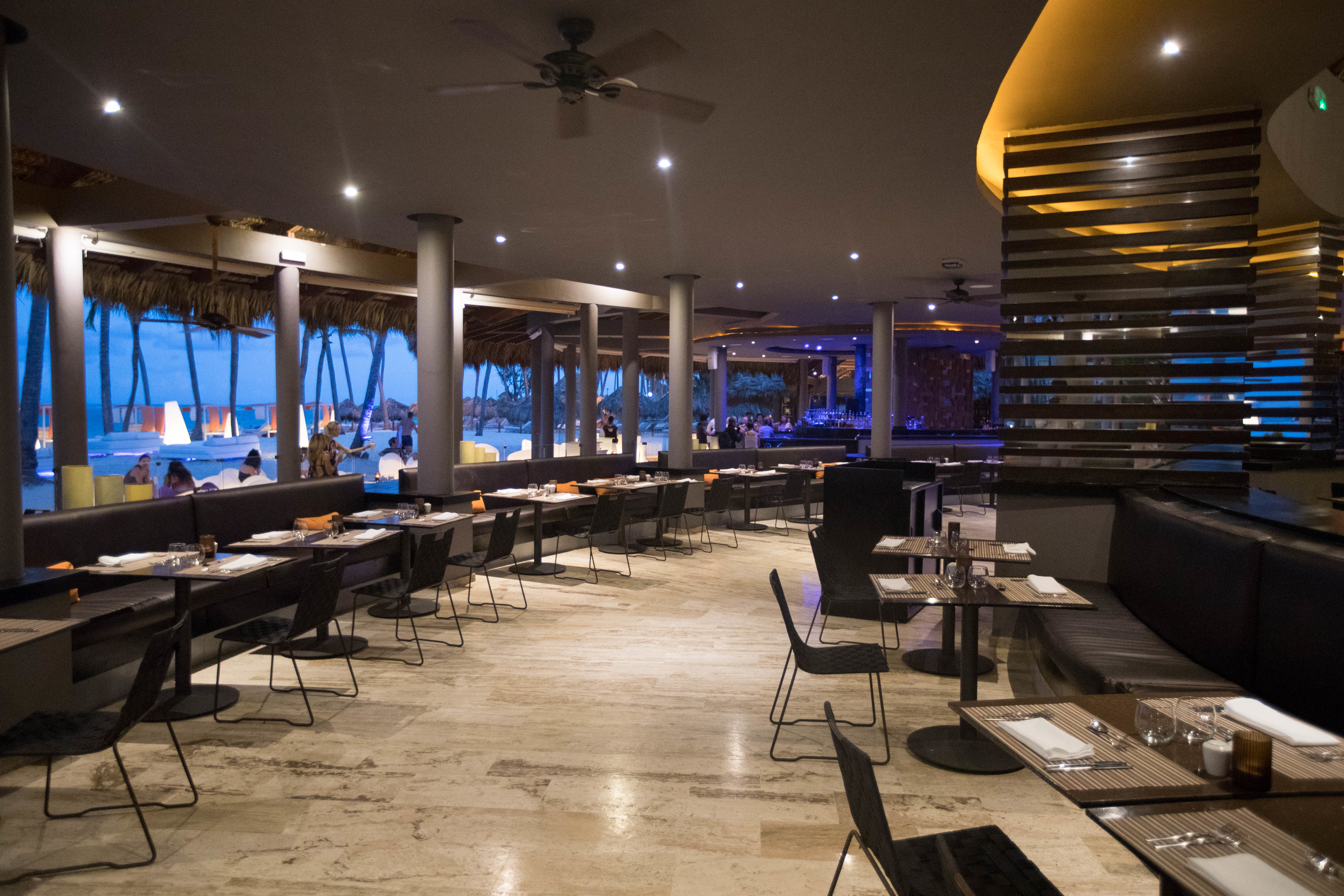 Disclaimer: Though this post is in partnership with Paradisus Punta Cana, as always, all opinions are my own.