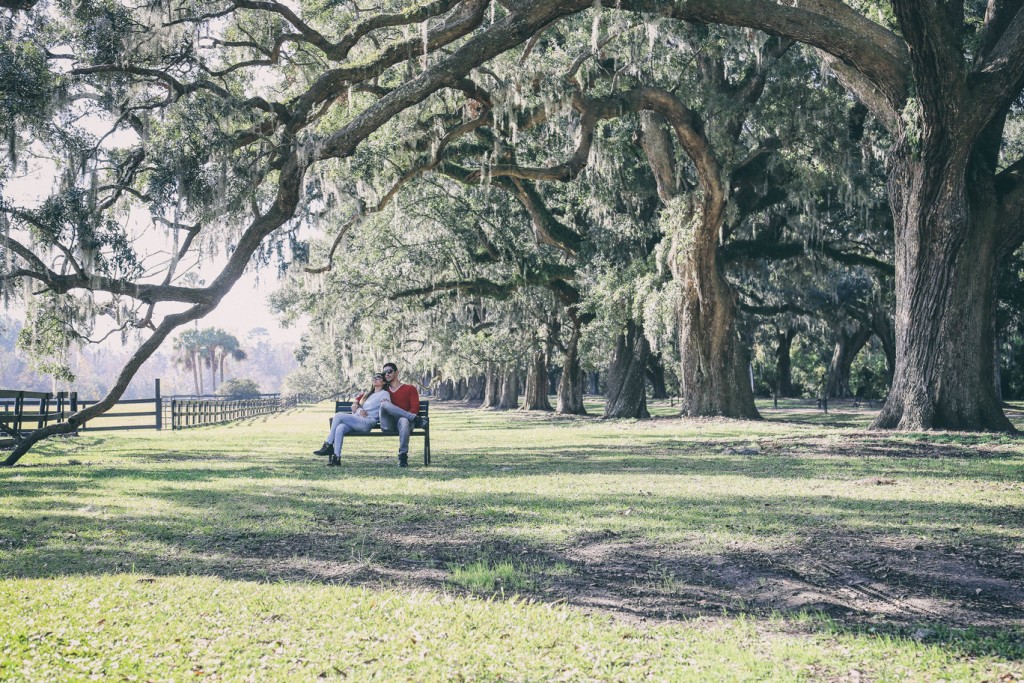 Through out the course of American history, there have been many great things to be proud of yet some that are even shameful to think about it. Among one of the biggest historical mistakes is slavery. Embedded deeply into the history of the American South, slavery went on for endless of decades particularly in plantations.
During the the Antebellum era (pre civil war), the Southern states were filled with plantations, where the planter or the plantation owner owned anywhere from a few to hundreds of slaves which where used primarily for agricultural labor. These plantations carry a tragic past where many lives where lost, families where torn, tears were shed and  blood was spilled. Now 152 years after the end of the civil war, this tragedy has been set to rest and  become part of history books rather than reality. Knowing all of this, you must think I am crazy to tell you to visit a plantation, let alone two of them!  Well…
I believe its crucial for us as a society to become more aware and more conscious of the mistakes of the past so we can ensure that they don't happen again. By avoiding or ignoring them we are accomplishing the exact opposite. Instead, we should try to learn as much about it, embrace the reality, celebrate the new outcome and never forget. By doing this, we are turning these mistakes into learning experiences. The good news is that these two plantations have been improved and updated by their new owners to do just that. Both have been turned into popular tourist destinations where you can take tours and learn more about the history of slavery, and also discover the natural hidden beauty of these places.
1. Boone Hall Plantation in Mt. Pleasant
Established in 1681 by Major John Boone,  Boone Hall is one of America's oldest working plantations. In 1955, the McRae family purchased the plantation and opened it to the public. Now it offers over 330 years of history through its original slave cabins, famed avenue of oaks, gardens etc. Until this day the plantation is still operating, now growing a variety of fruits and vegetables such as strawberries, tomatoes and peaches.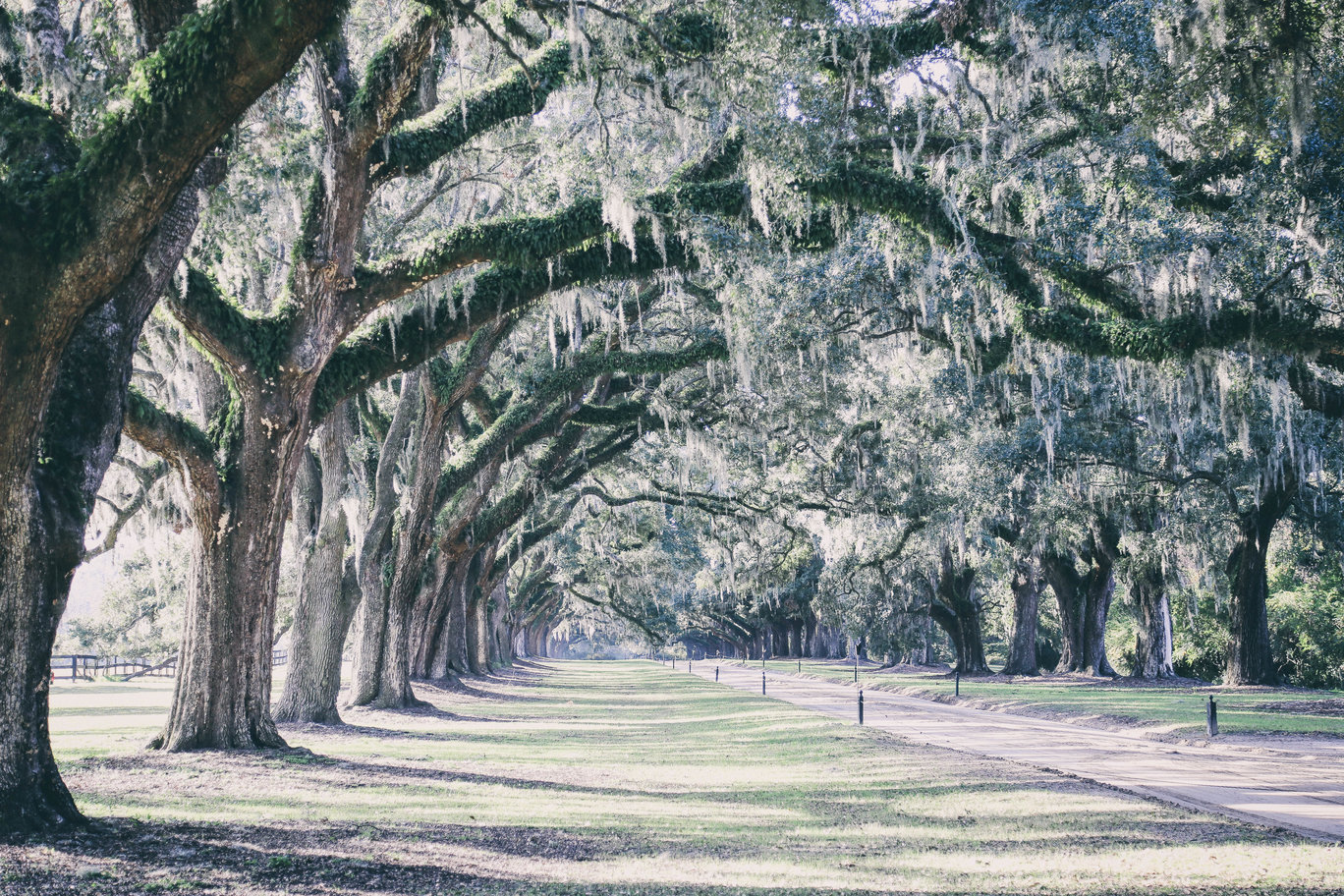 Believed to have been planted on 1843, the famous Avenue of Oaks in the Boone Hall Plantation is ironically one of the most beautiful and romantic places I have visited yet since its situated right next to the slave cabins there is quite sadness and sorrow in the air. Though the plantation itself has a lot of history , including controversial one for their slave ownership and labor, the plantation now serves as a popular wedding destination in South Carolina and a popular tourist place for people to learn more about the southern lifestyle and slave ownership.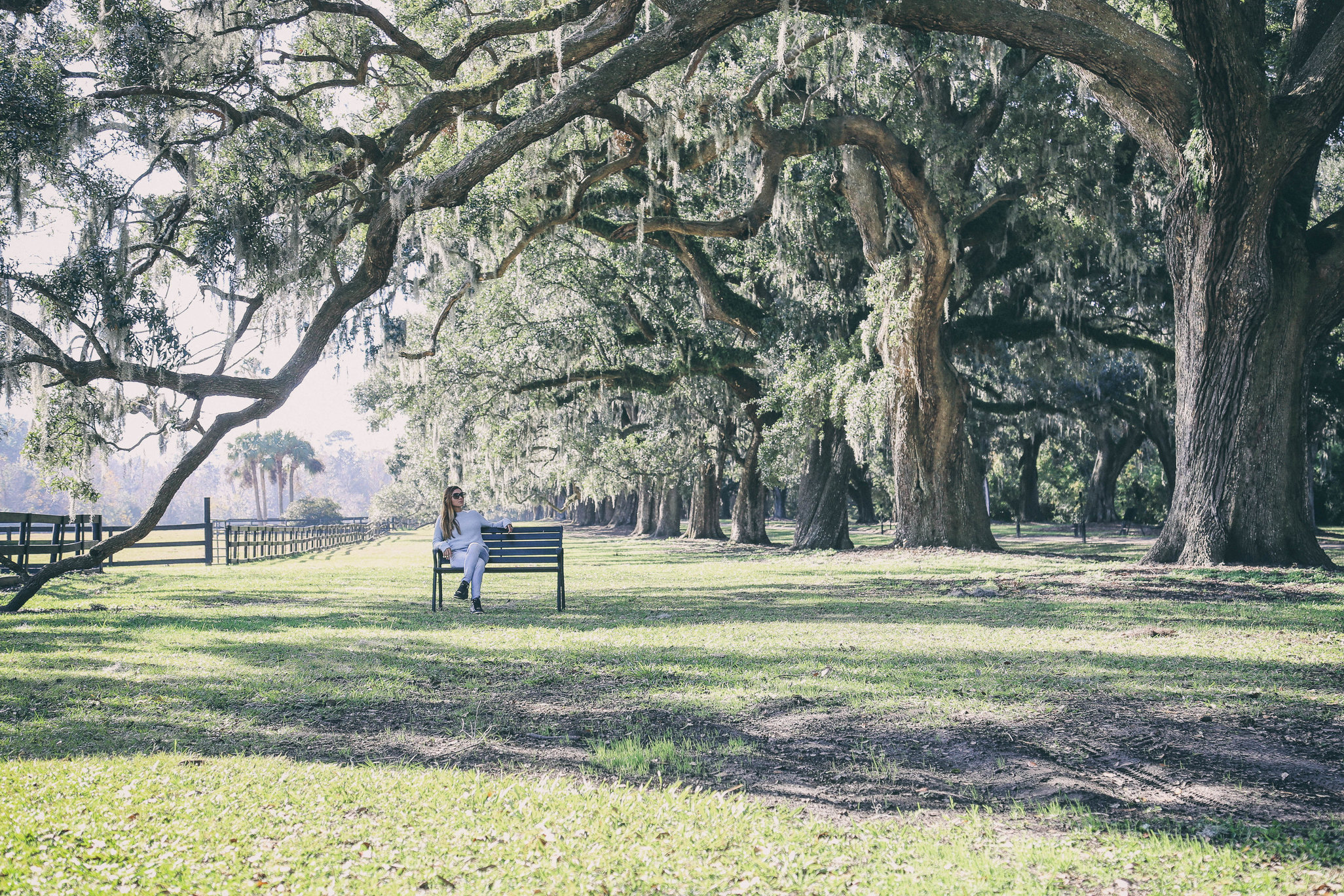 Consisting of over 90 like oak trees draped with Spanish moss for almost one mile long (3/4 mile), the Avenue of Oaks is a photographers heaven and natures paradise. Maybe one of the reasons why The Notebook was filmed here ?
[half_column]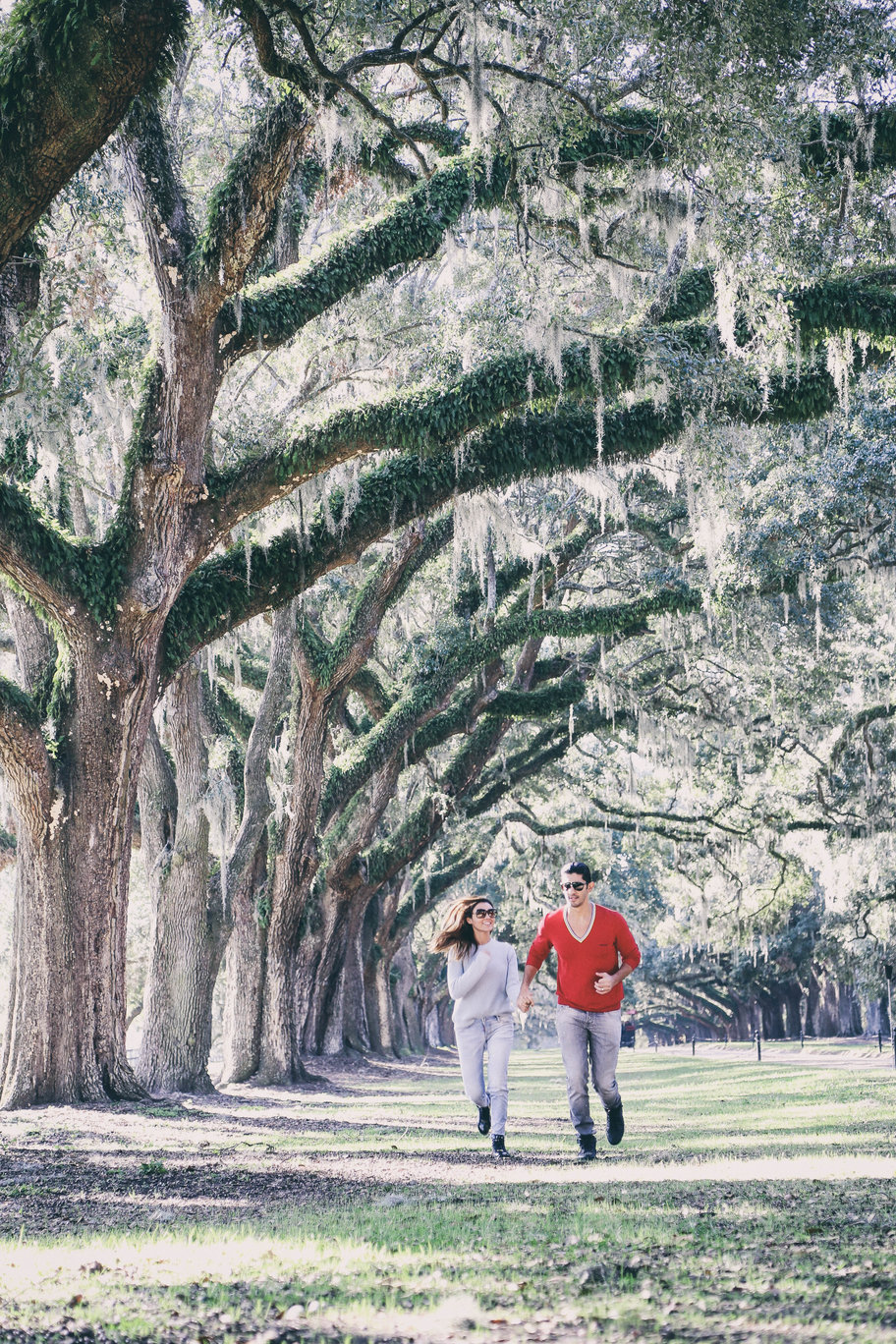 [/half_column]
[half_column]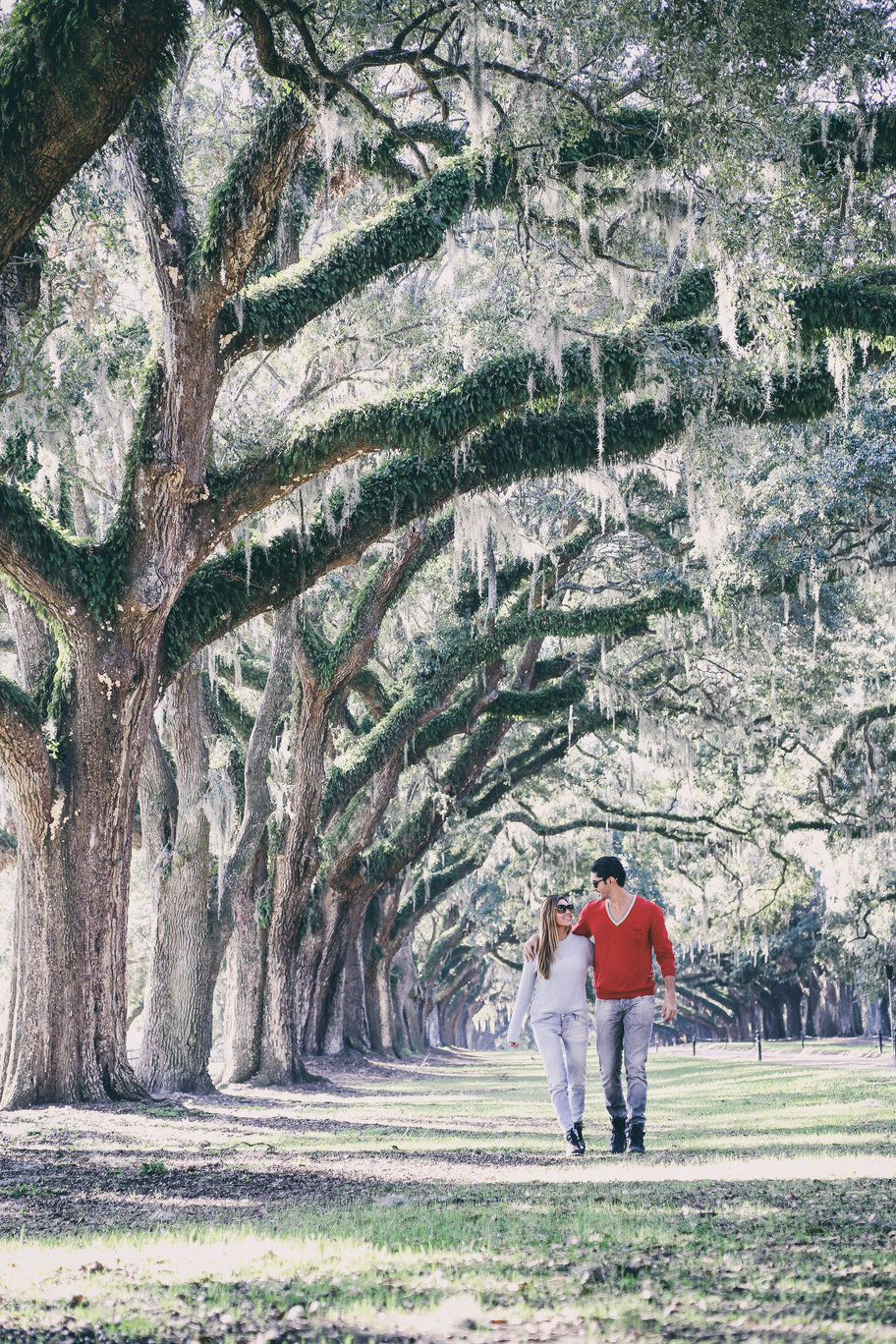 [/half_column]
At less than a 30 minute drive from Charleston and a $20 all inclusive admission fee, I highly recommend you visit this property to really get a feel and learn more about the Old South.
2. Magnolia Plantation and Gardens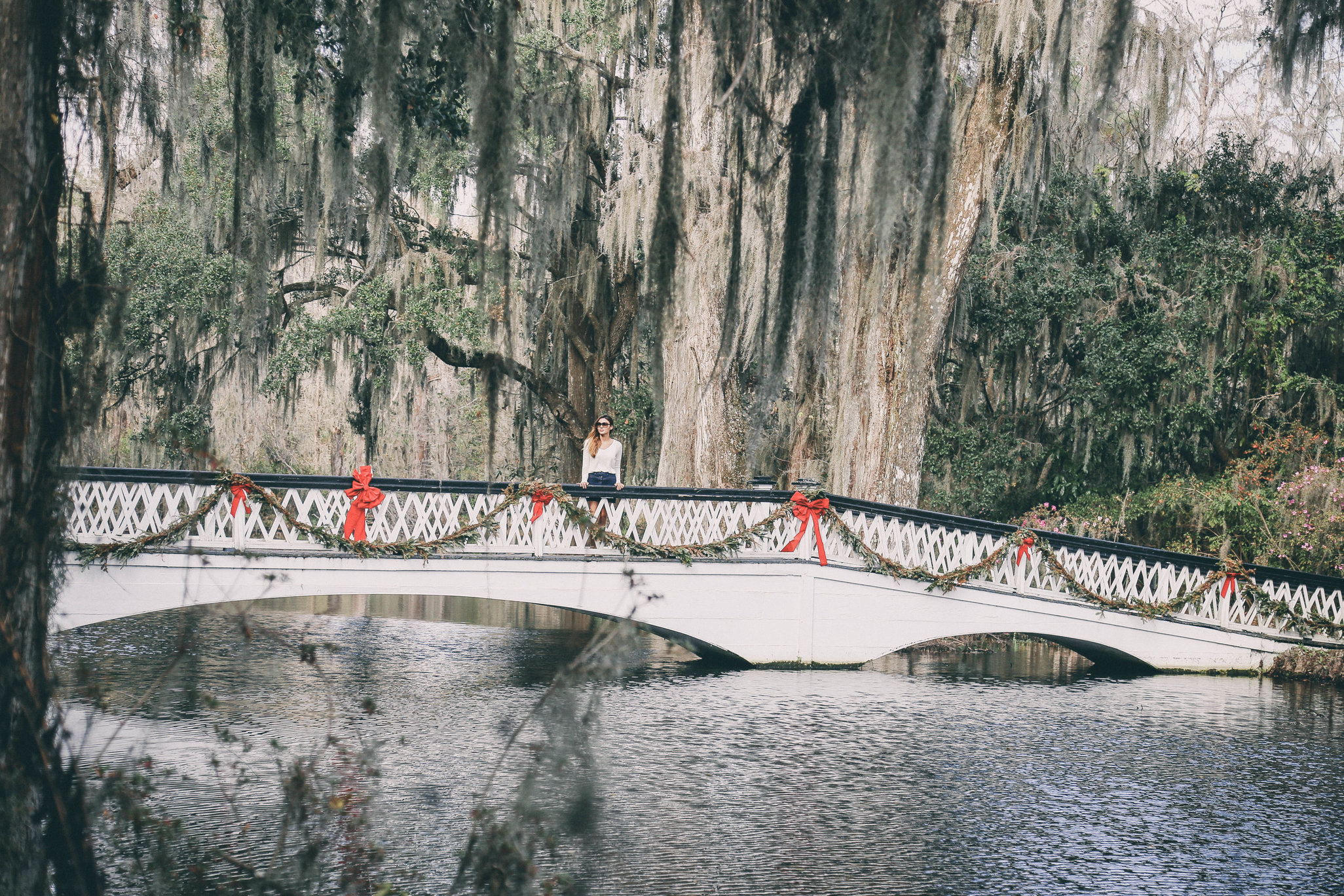 Magnolia Plantation and Gardens, awarded by Travel and Leisure as one of "America's Most Beautiful Gardens", was founded in 1676 by the Drayton family. One of the things that makes this garden very special is the fact that they don't try to control nature or arrange the garden in a way to suit the property and the trails. Instead they have let nature run its natural course, and have built the trails and the property around it. Therefore, the design of the garden is predominantly designed by nature.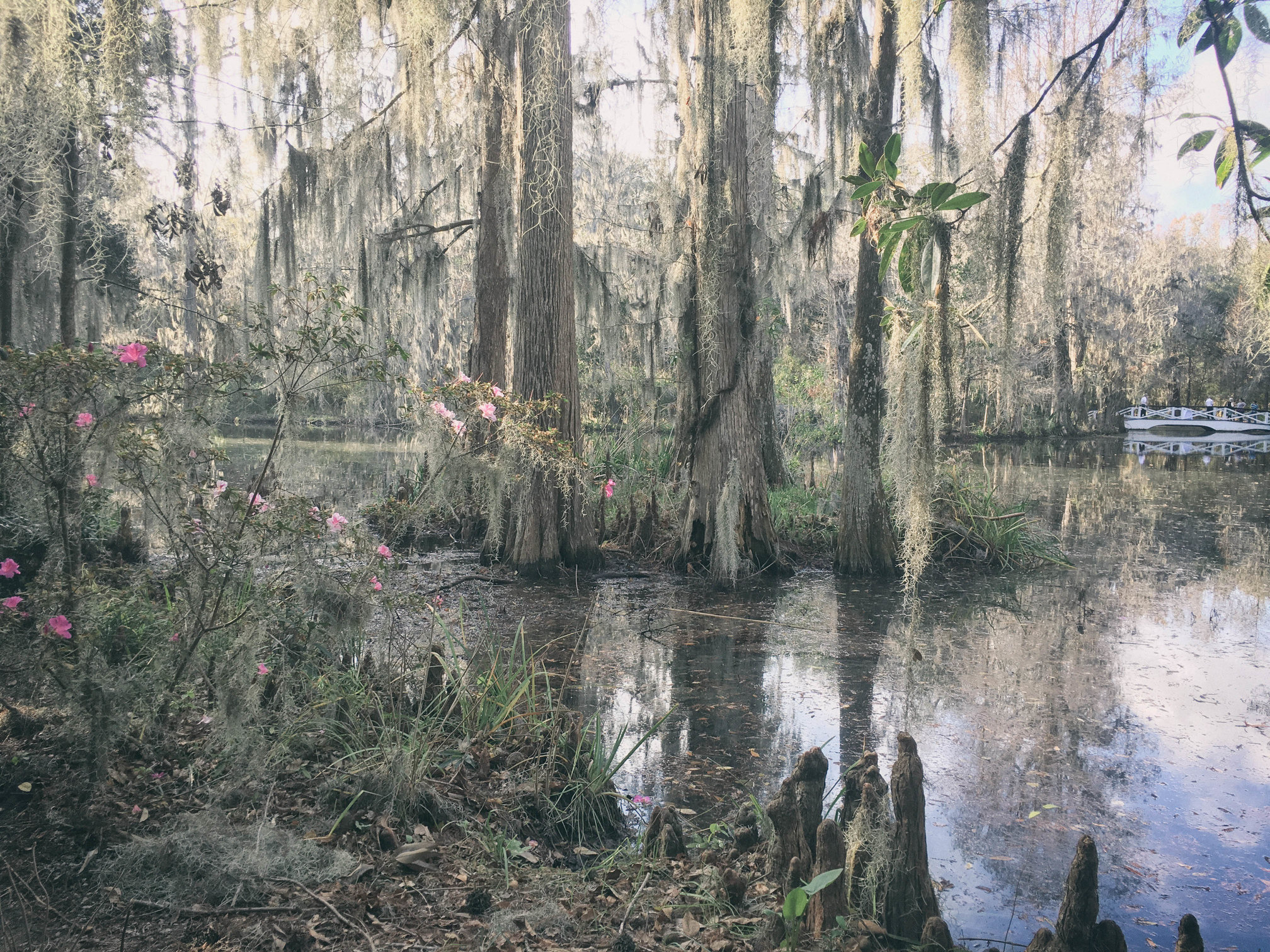 One of the most popular landmarks in this property is the signature white bridge right next to the plantation house. Keep in mind that just like you, many want to take a picture in the bridge, so be patient.  There is a small and charming 1840 gazebo that has become  a popular wedding venue close to the bridge, so you might have to wait for a few brides too.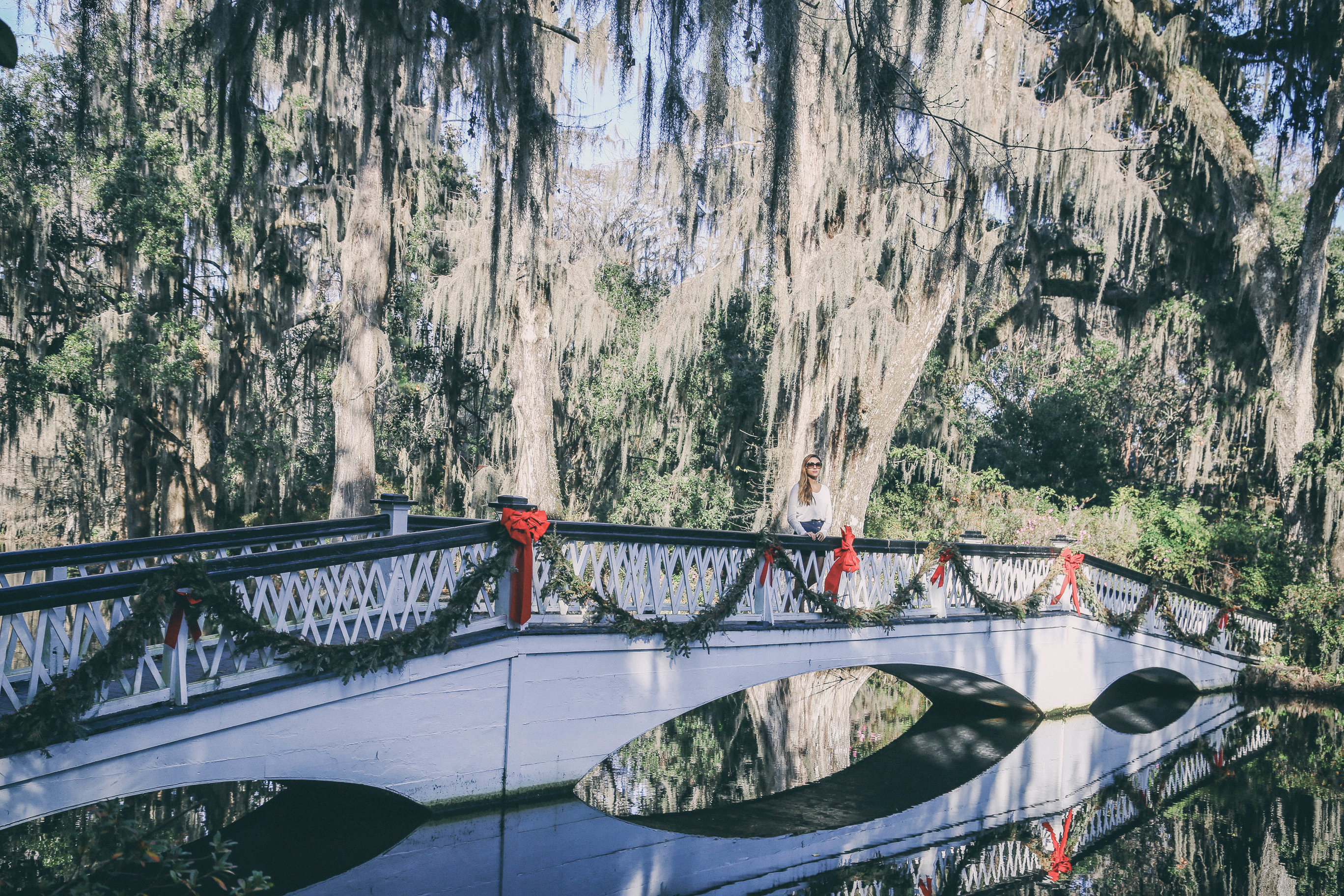 Said to be the last Romantic Garden in America, it is also believed to be where the first azaleas where grown in all of America. With many varieties of them, there are some that are unique in all of the world.
[half_column]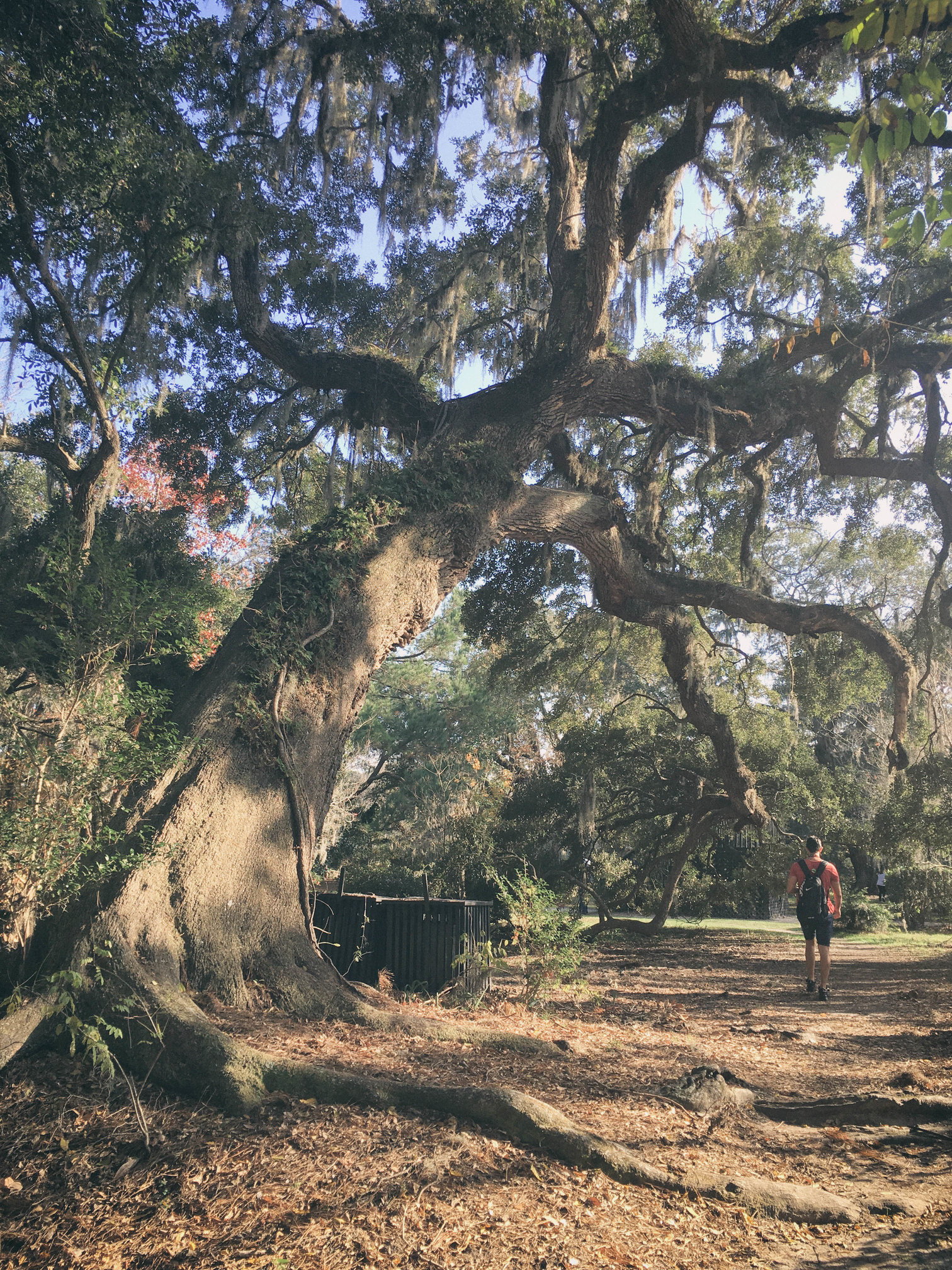 [/half_column]
[half_column]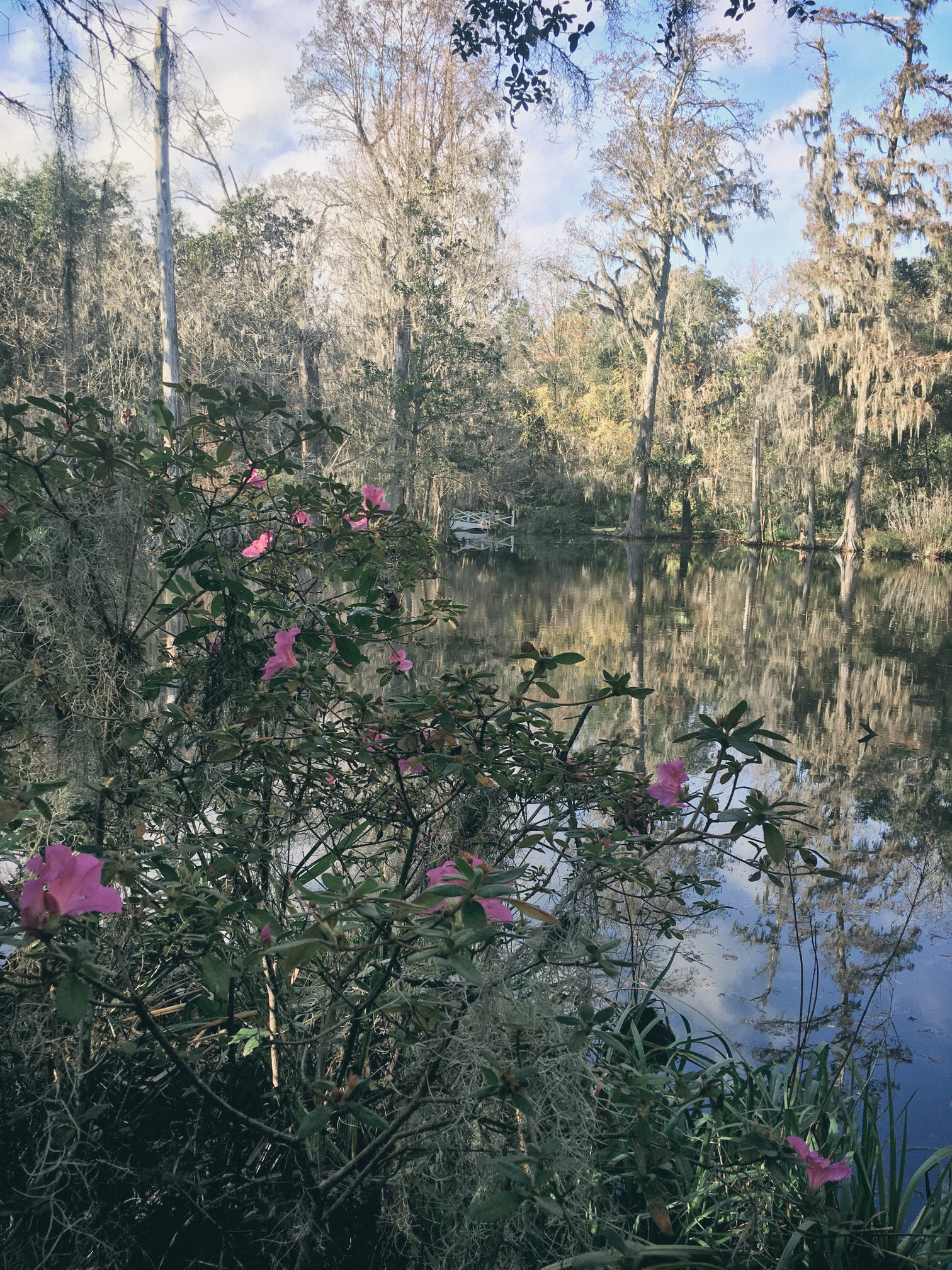 [/half_column]
And just a little side note on this property that might intrigue a few and perhaps scare others (like me), it is considered one of the most haunted locations in America. Even Ghost Hunters visited and the crew have all confessed of hearing or witnessing something supernatural. Another reason to only visit during the day and oh just so you don't say I didn't warn you, keep away from the water as there are alligator warnings signs all through the property especially on the gardens next to the Ashley River.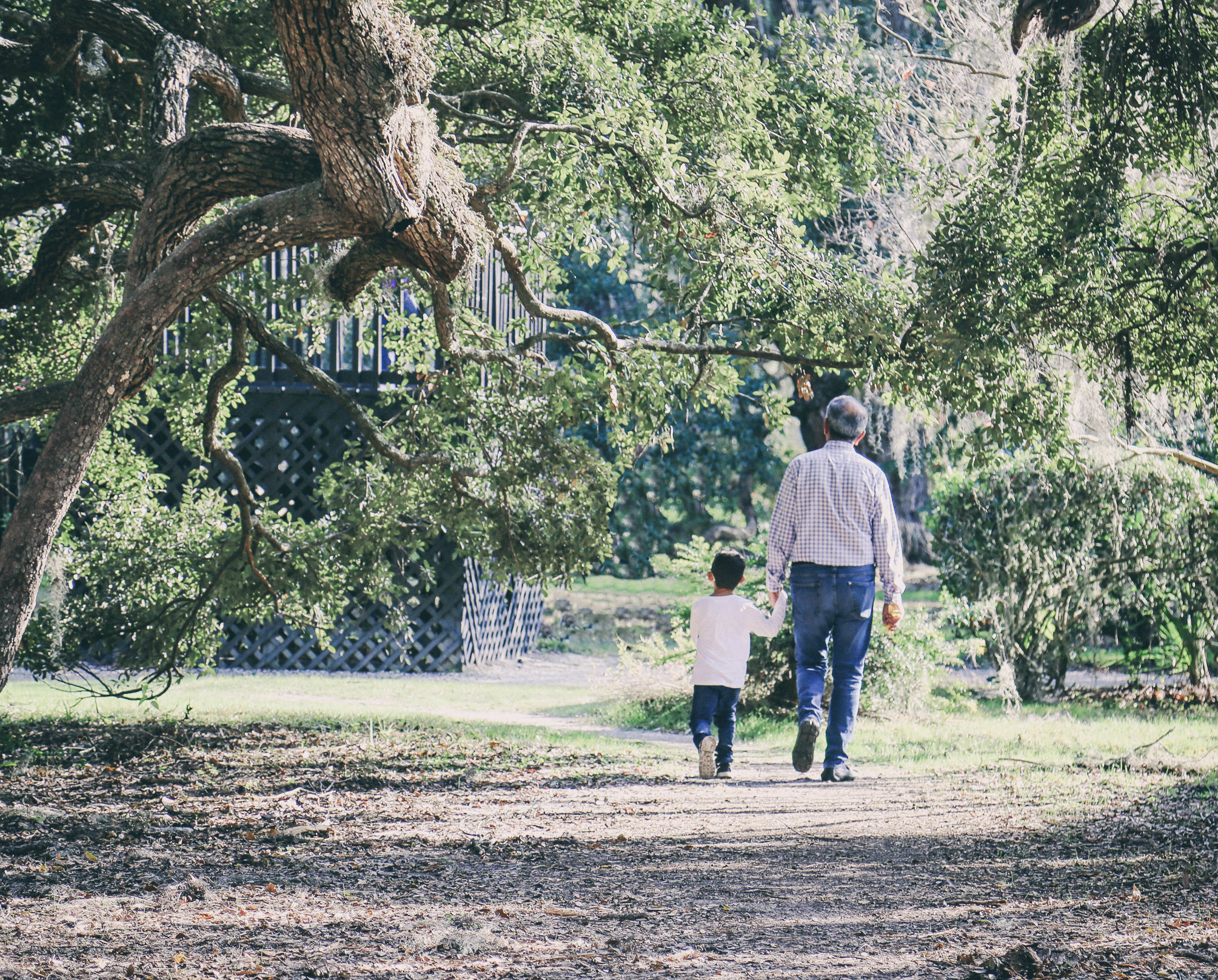 If you are a resident of the county, these is no entry fee and you are free to visit the property at any time of the year. Since there are a lot of different family events and actives in this plantation throughout the year, this is a huge benefit. For everyone else the entry fee is $12.