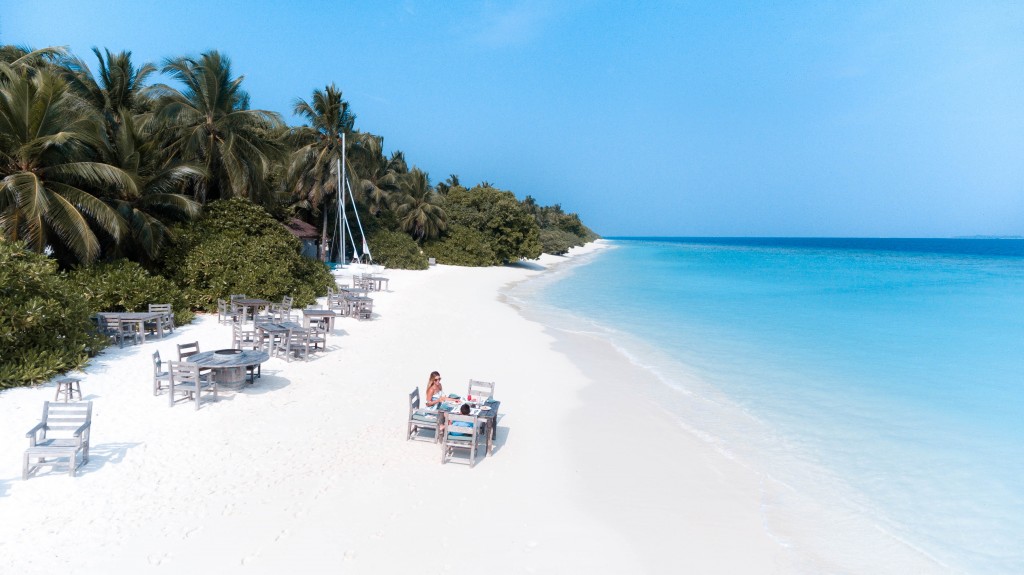 Soneva Fushi: Eco Chic Luxury in the Maldives
Pioneers of barefoot luxury in the Maldives, Soneva Fushi offers a blend of luxury and sustainability to its guest. Embedded deep into their philosophy, everywhere you look and each and every piece of this property will hold true to its mission and philosophy of eco-chic luxury.
What You Need To Know About Maldives :
Unlike many other places on the planet and one of the things that makes the Maldives extraordinary unique is that each hotel is located on a private island of itself. In order to understand this concept, we need to realize that this island country is composed of a chain of 26 coral atolls each of which is made up of hundreds of different islands all dispersed through roughly 90,000 square kilometers making it one of the world's most dispersed countries! These hundreds of islands are miniature islands, most of which are inhabited and left untouched. For this reason, each island can only "host" one hotel and also one of the reasons why most hotels have water bungalows. This is why planning a trip to the Maldives is extremely different than planning a trip to most other tropical destinations, and why it's crucial for you to do lots of research to choose the right hotel since you will be spending all of your time there.  This means you will sleep, eat and do all of your actives in the hotel. In the Maldives, you can not simply leave the island and go somewhere for lunch or explore a different beach (Unless you are staying in the capital, Male ). This means that essentially the hotel that you choose to stay in will define your whole Maldives experience.
Location & How to Get To Soneva Fushi
Soneva Fushi is located on the private island of Kunfunadhoo at just about a 30-minute seaplane ride away from Male. Upon your arrival at the airport, a staff member will take care of arranging your seaplane transfers, and then take you to the lounge. Offering drinks and light snacks, the airport lounge will be your last quick stop while you wait for the seaplane. Here you will be able to fill your preference forms if you hadn't already including a pillow menu, sheet menus and any other items that you might need in the room. For example, items such as diapers, baby monitors, kids beach and pool toys, converters among much more are available upon request. Since we were transferring from another hotel, we arrived a little hungry, but there were only dried fruits and nuts available in the lounge.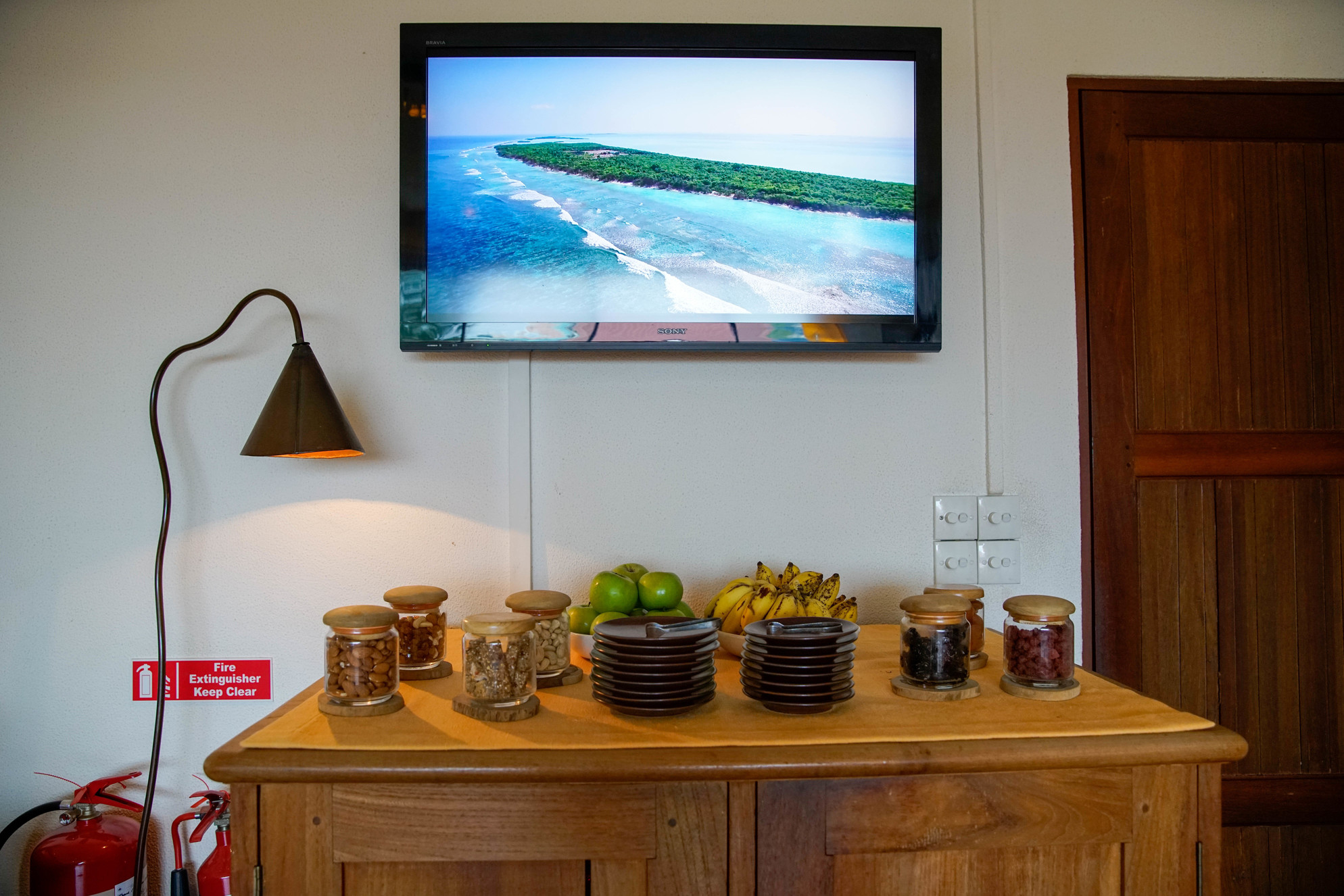 [half_column]
[/half_column]
[half_column]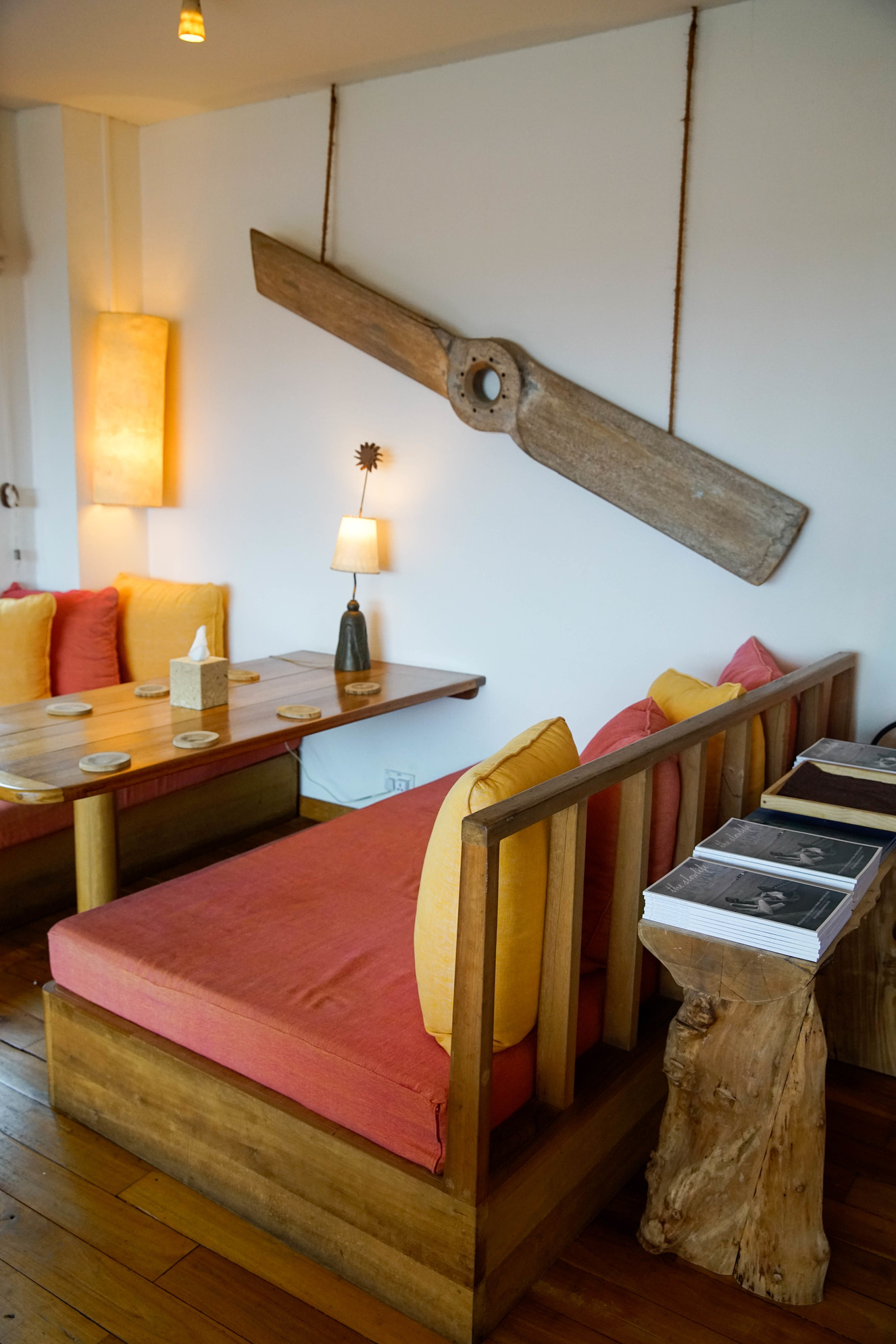 [/half_column]
 By the time we were done filling out all of our preference forms, the seaplane was ready for boarding and in no time we were on board headed to the island of Soneva Fushi. It might be difficult to picture, but when arriving in Soneva Fushi, you land in the ocean in a small deck floating in the middle of the ocean a close proximity to the property from where you are picked up with a boat and your shoes are confiscated. Yes, your shoes.. gone because the hotel has a no shoes no news policy. And don't worry, you won't miss either at all. You might start wondering why you never thought about doing this yourself at home. Oh and here is where you will meet your butler or as they call it in Soneva Fushi, your Mr/Mrs. Friday which will from the moment you check in until you depart will basically become your better half 🙂 Our Mrs. Friday, Nura, was such a sweetheart and was absolutely outstanding. She went far and beyond to make sure all of our needs were accommodated and was always just a phone call away.
The Villa
Our villa, a Robinson Crusoe suite,  was an ultra spacious two bedroom suite with one of the most beautiful outdoor bathrooms (a total oasis!) I have seen, a private pool, outdoor area and direct access to the beach.
[half_column]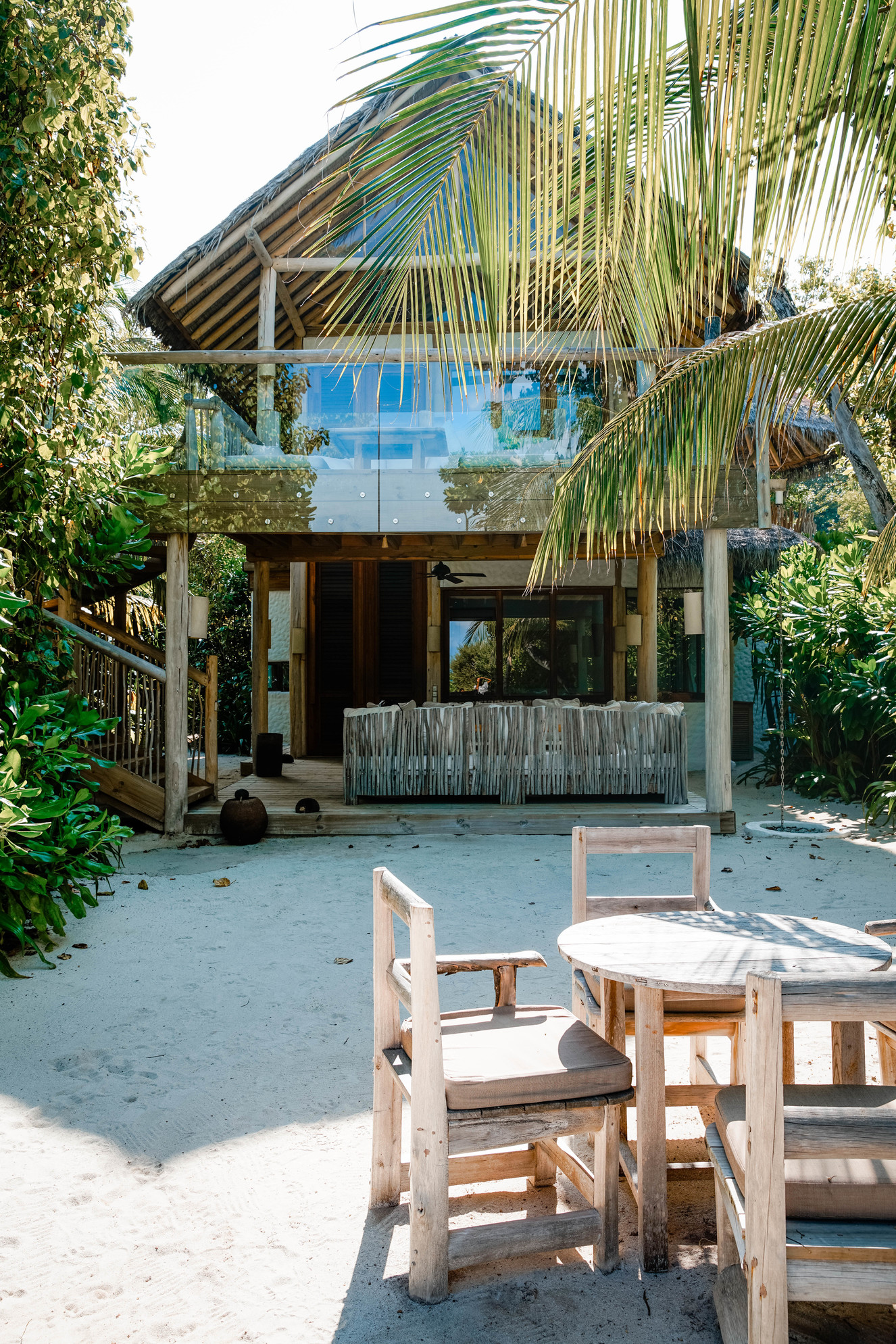 [/half_column]
[half_column]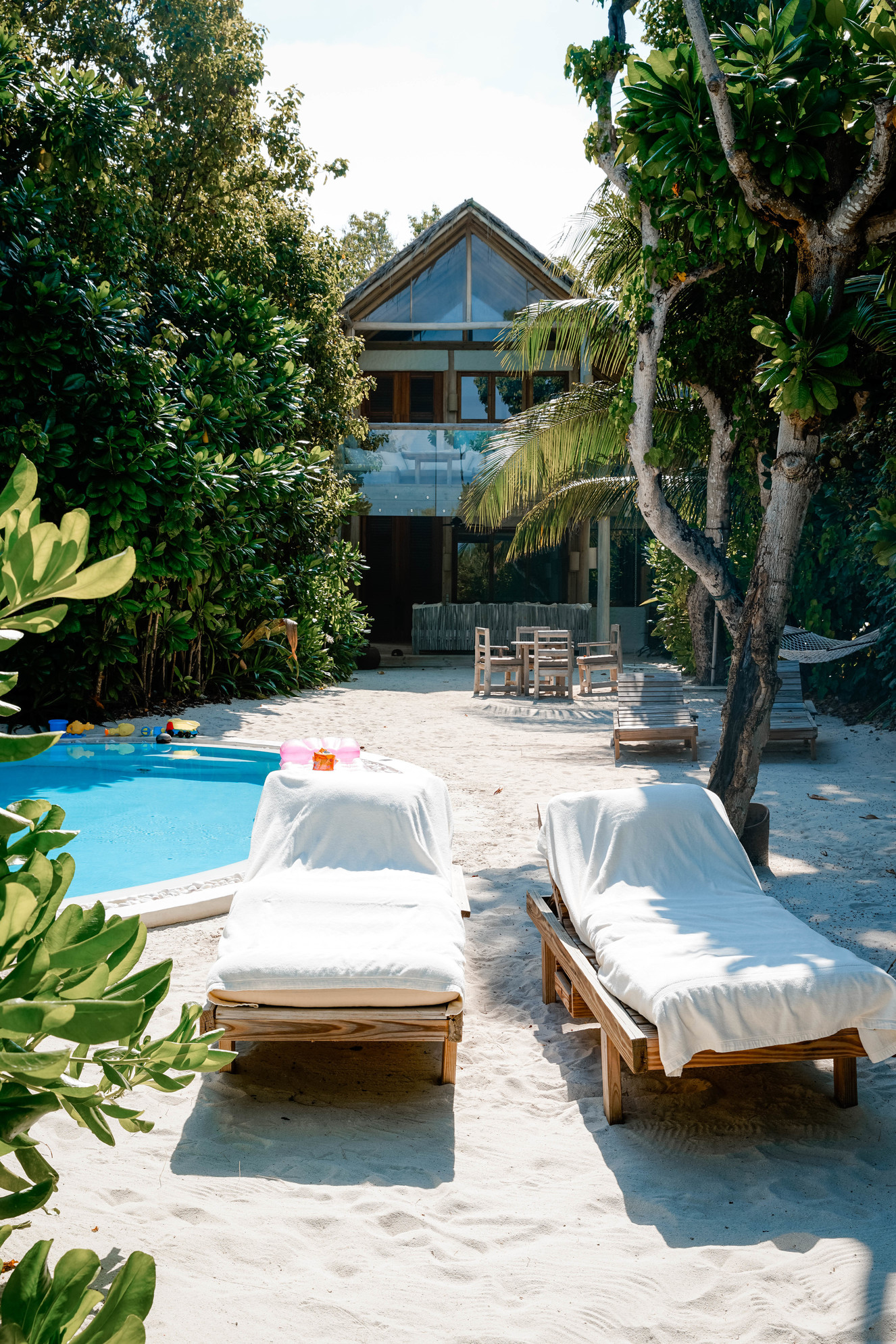 [/half_column]
[half_column]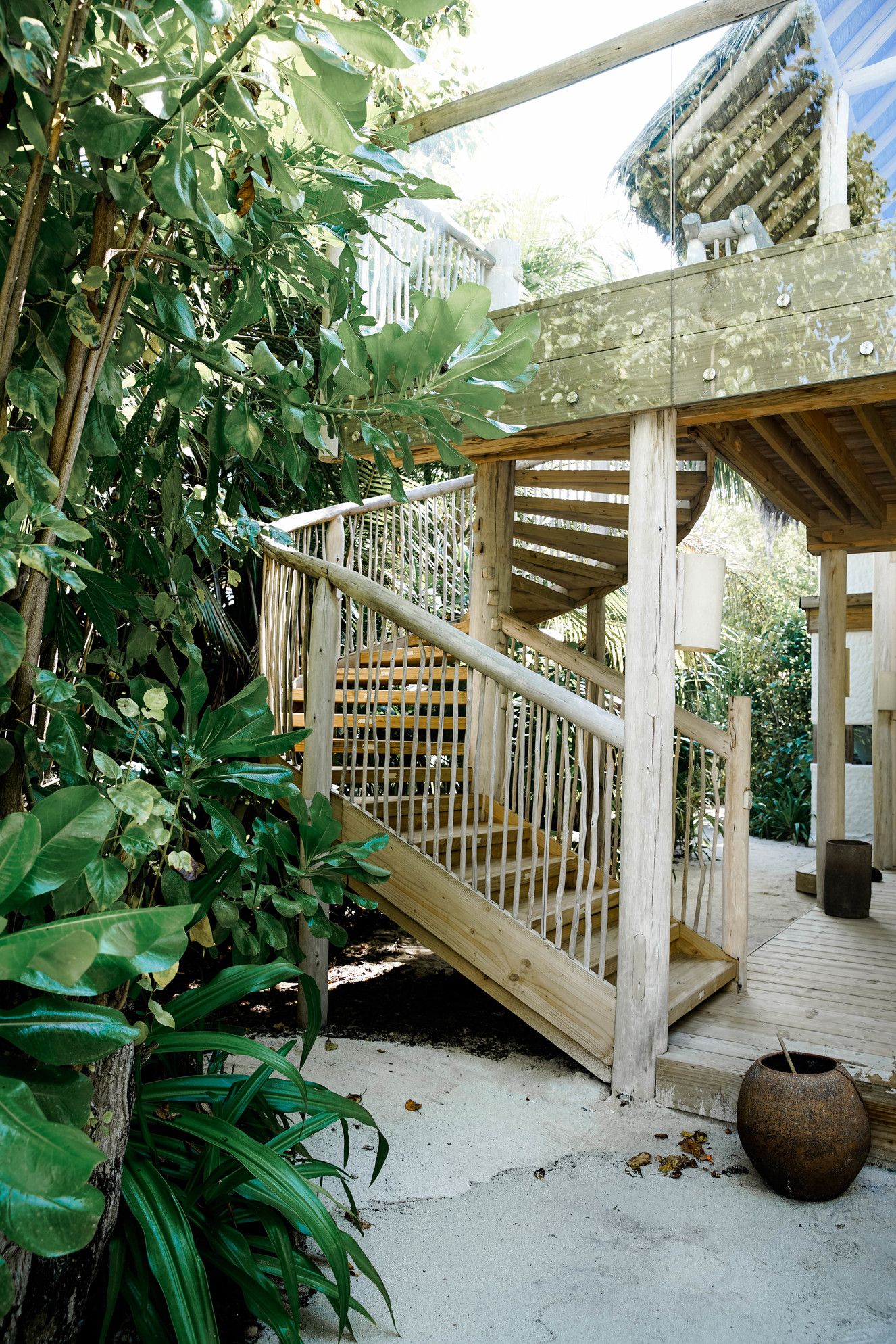 [/half_column]
[half_column]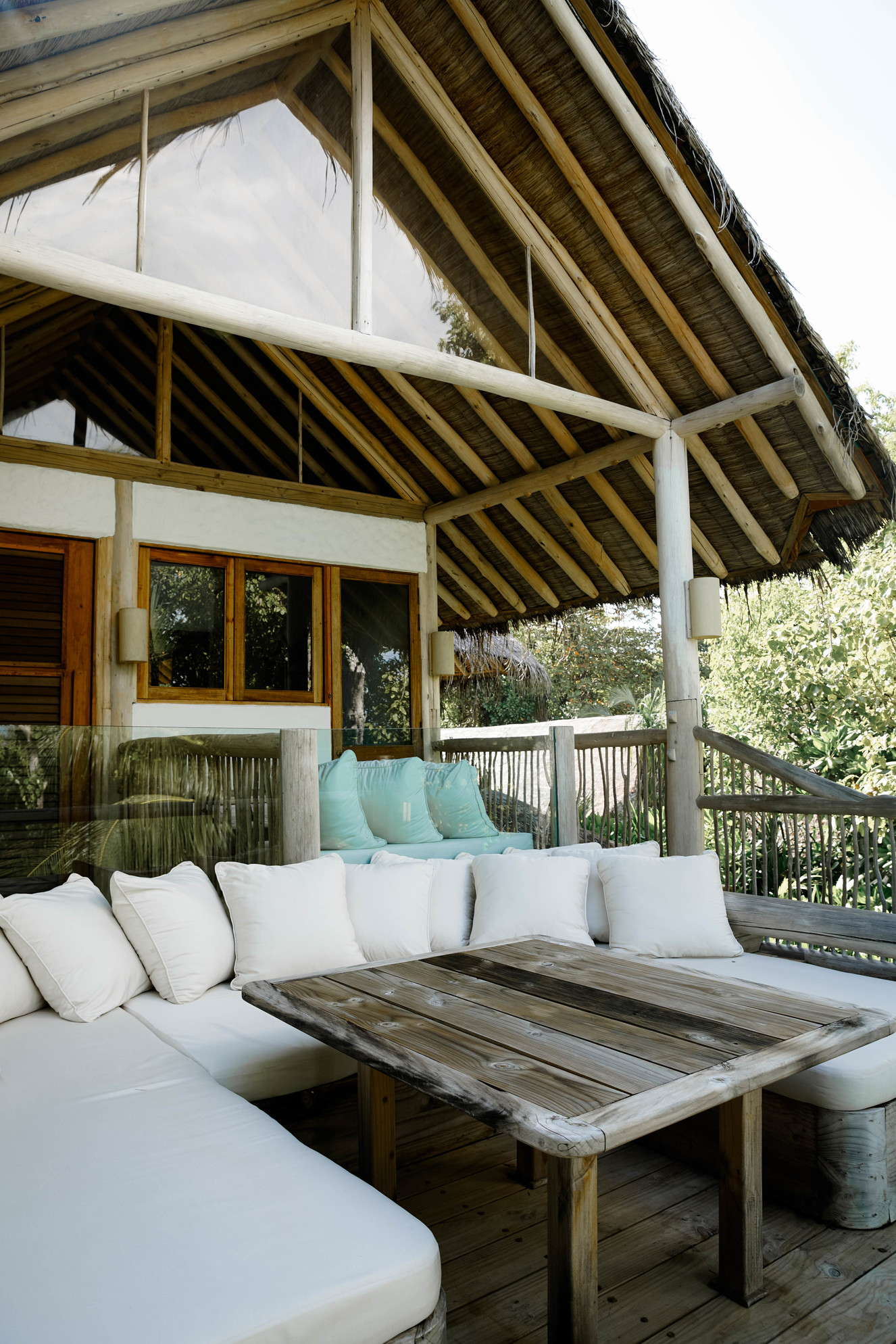 [/half_column]
[half_column]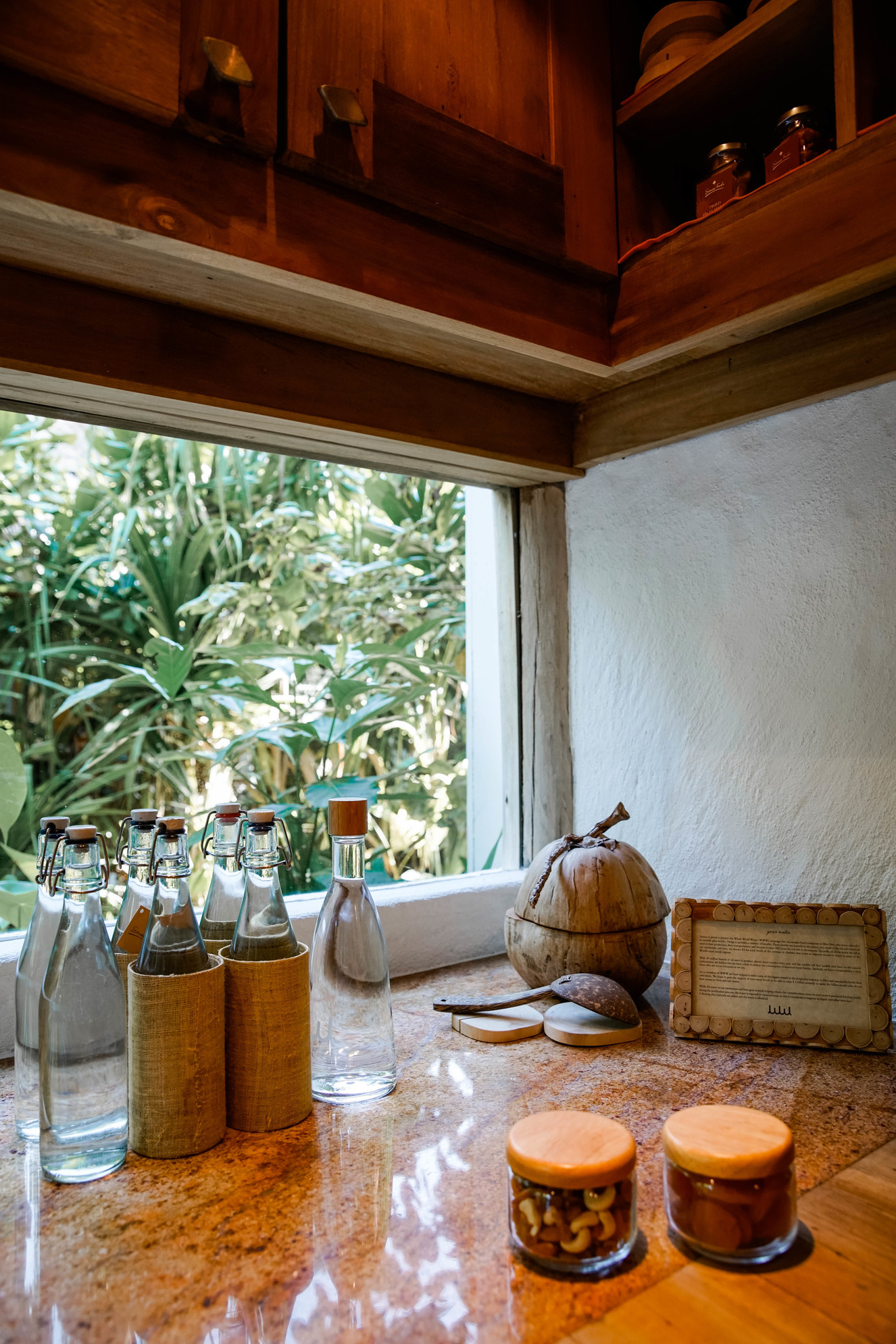 [/half_column]
[half_column]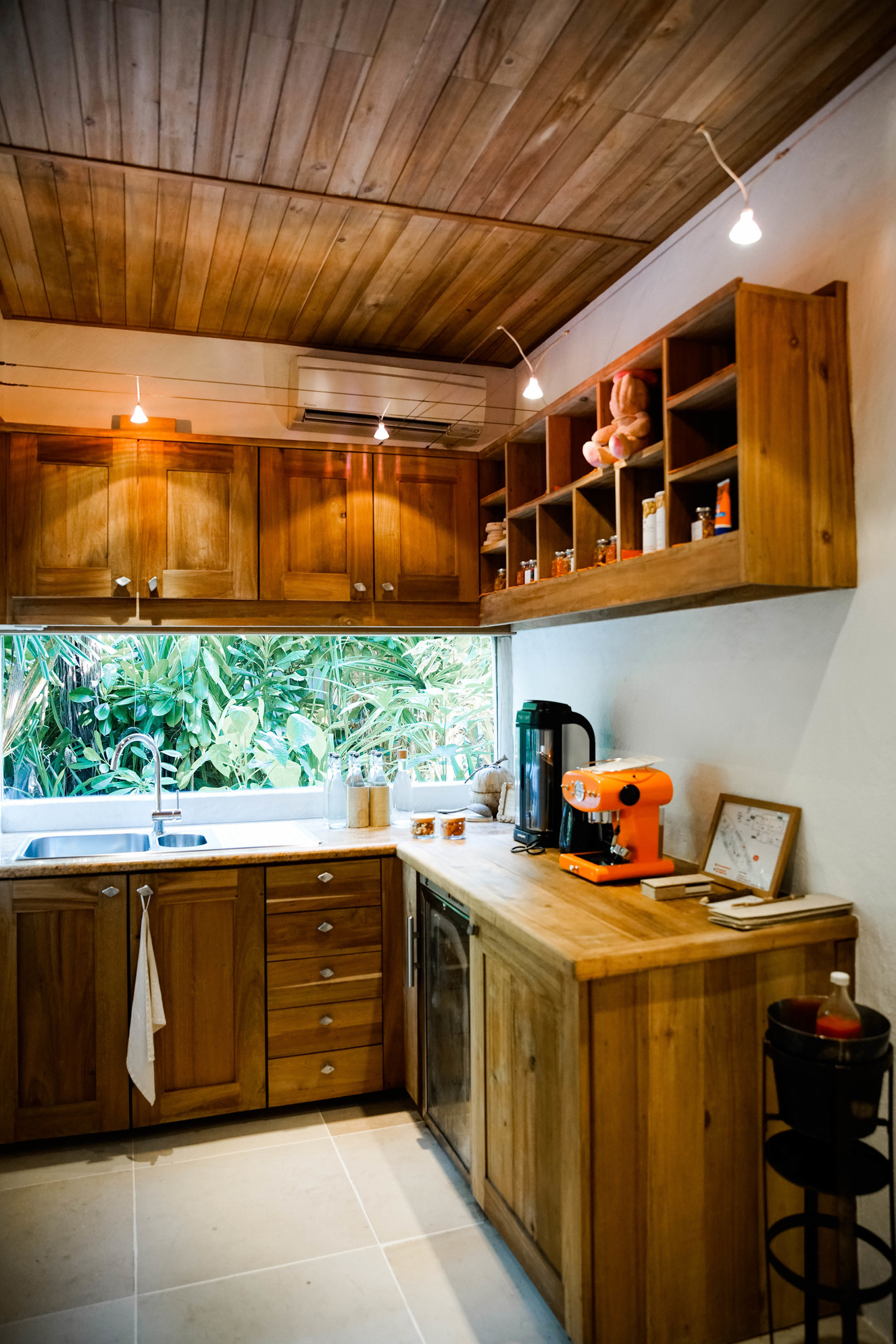 [/half_column]
[half_column]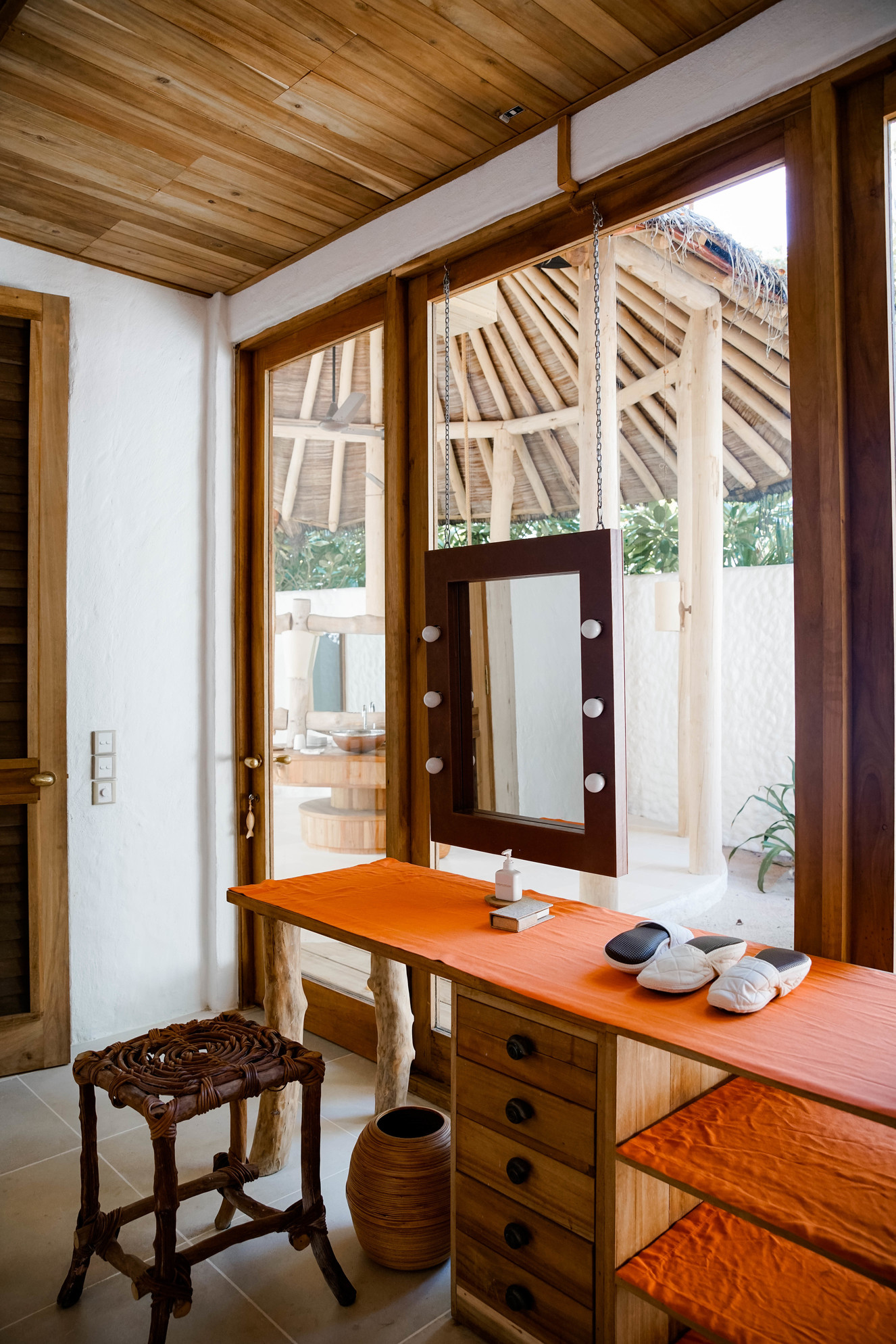 [/half_column]
[half_column]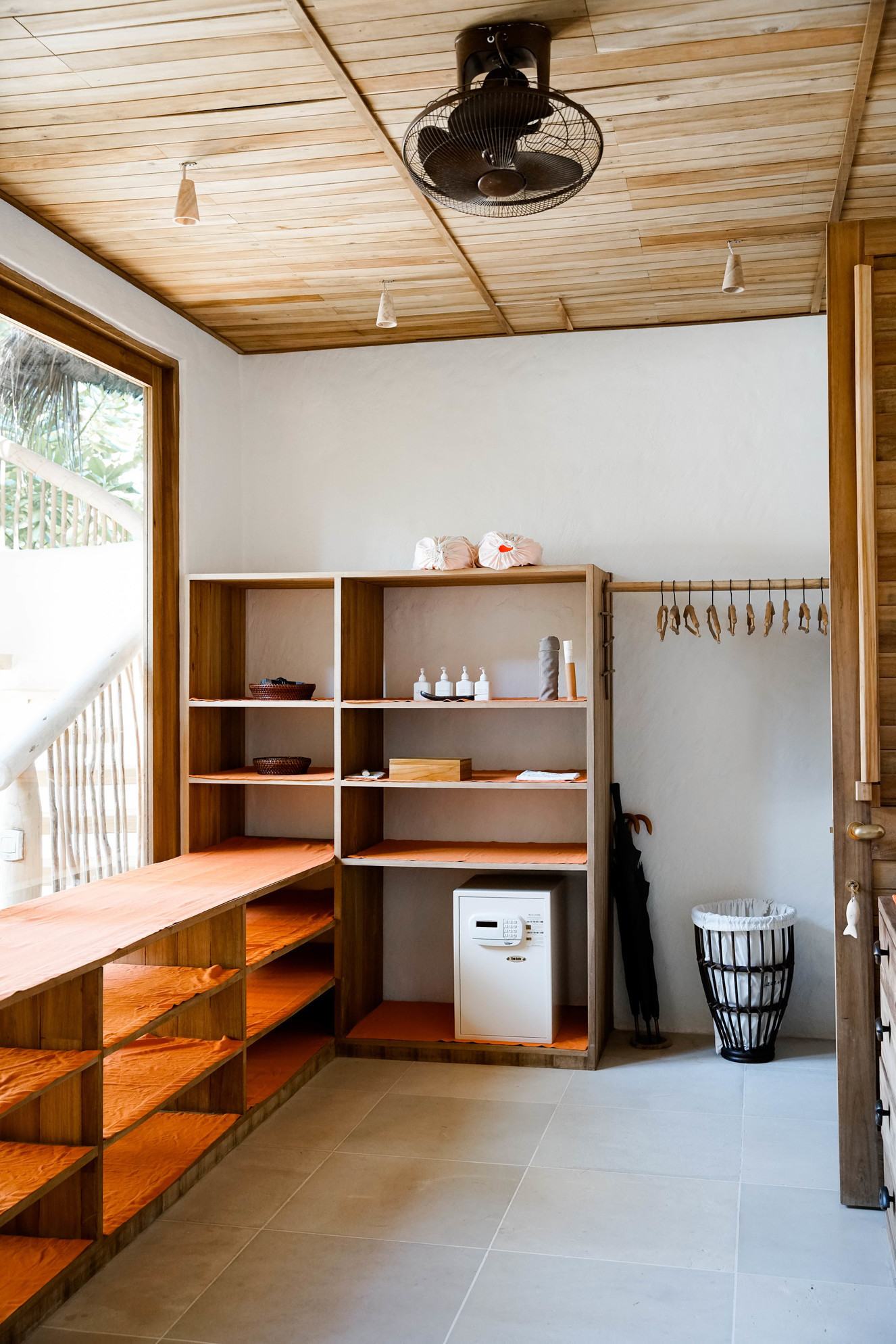 [/half_column]
[half_column]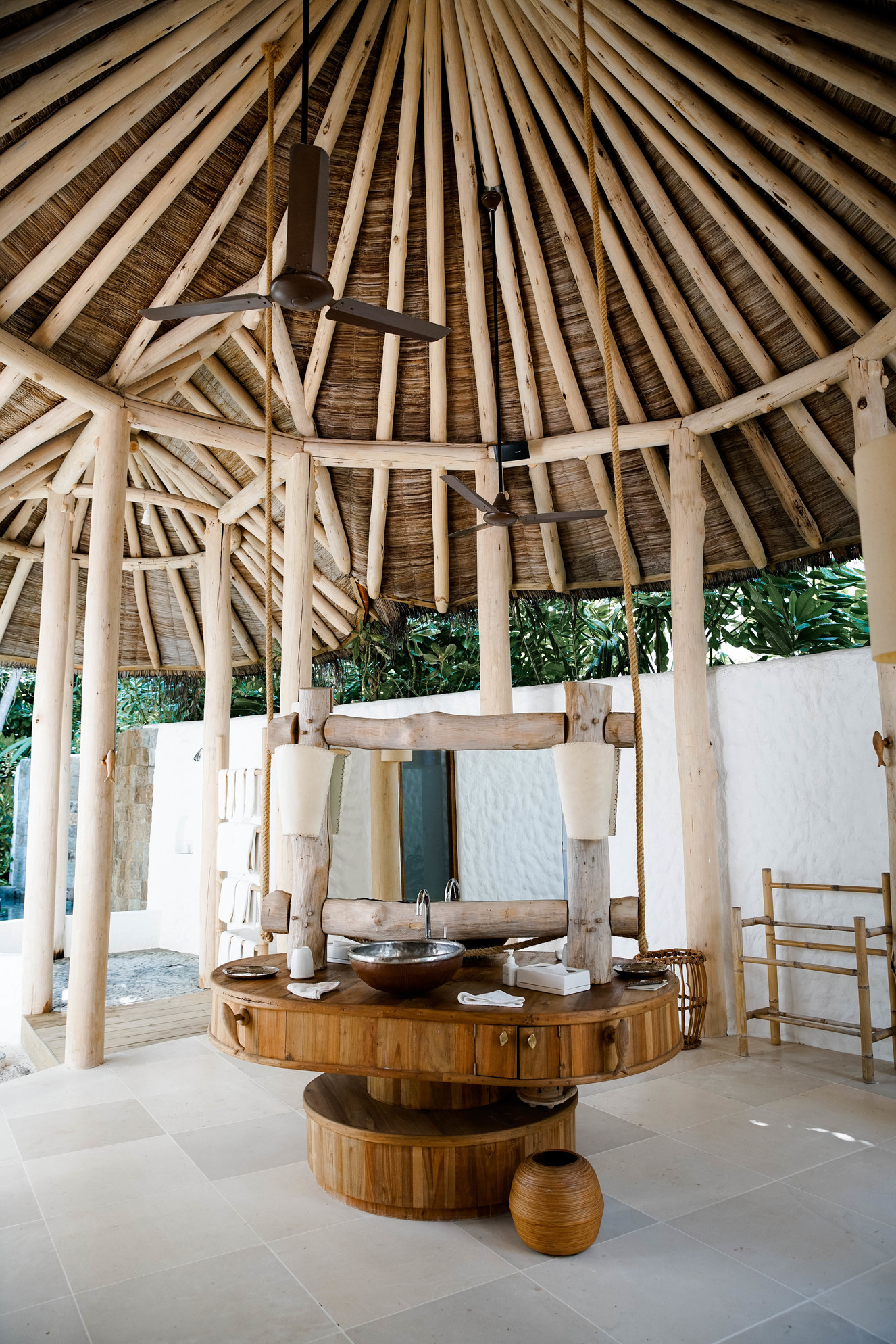 [/half_column]
[half_column]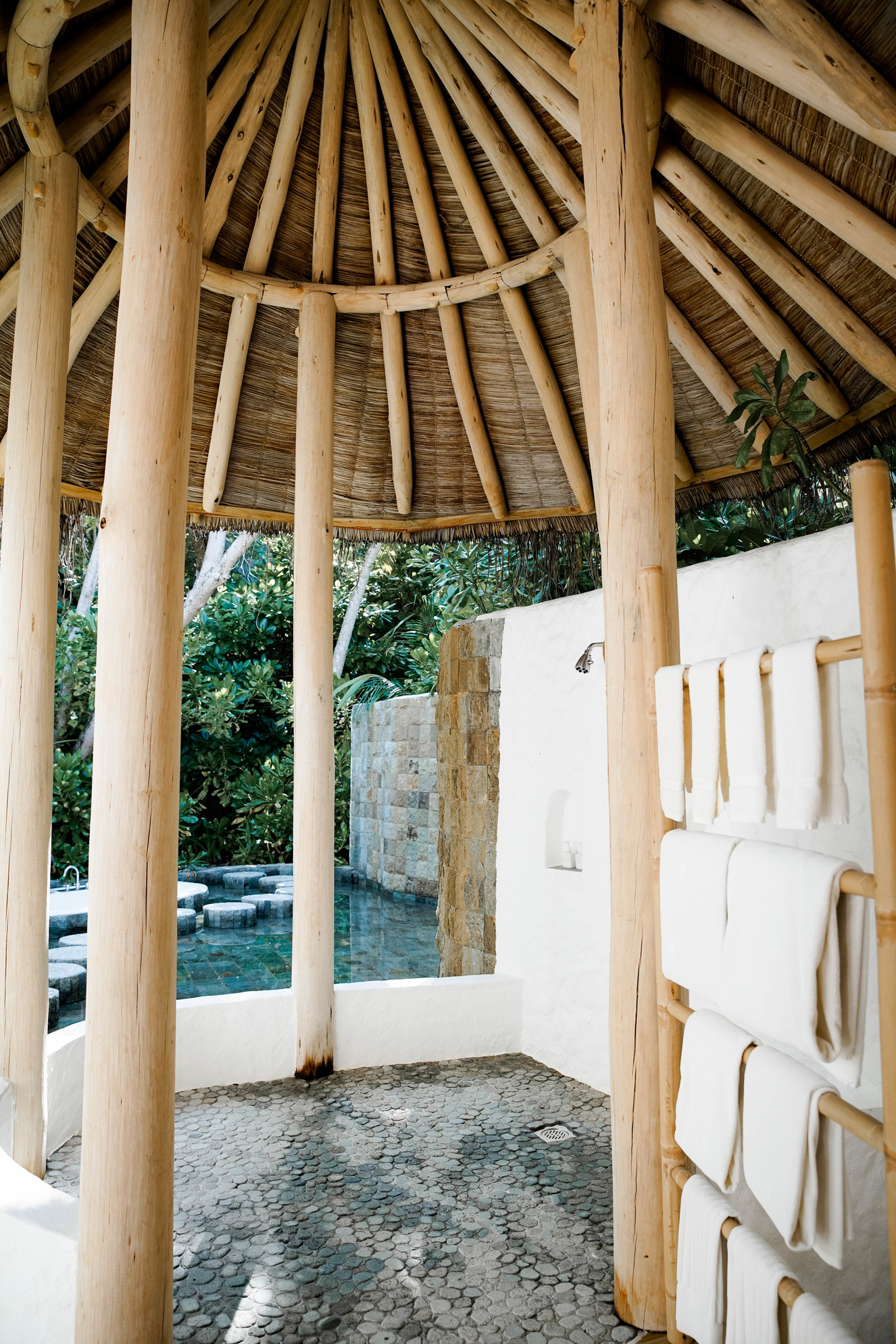 [/half_column]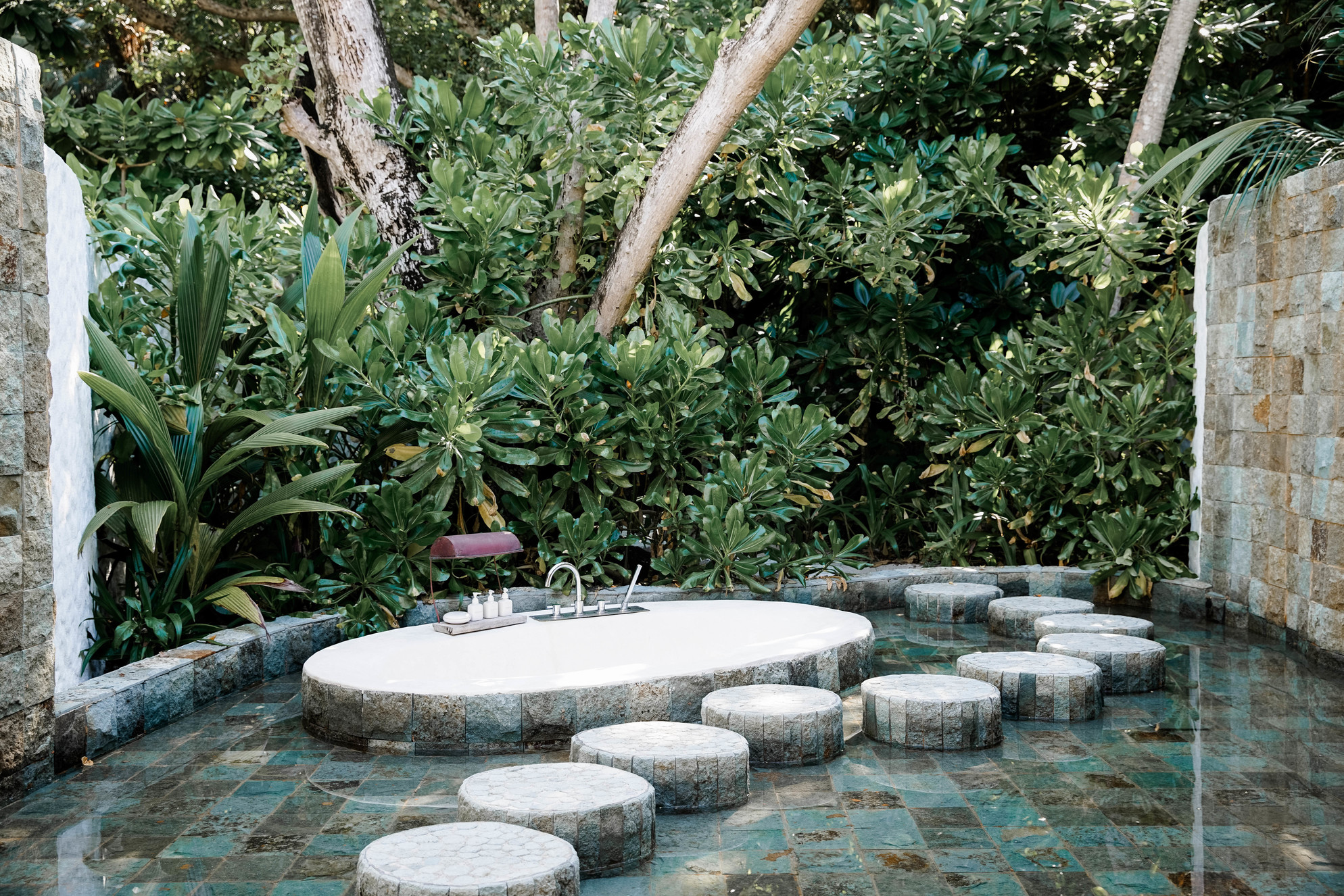 [half_column]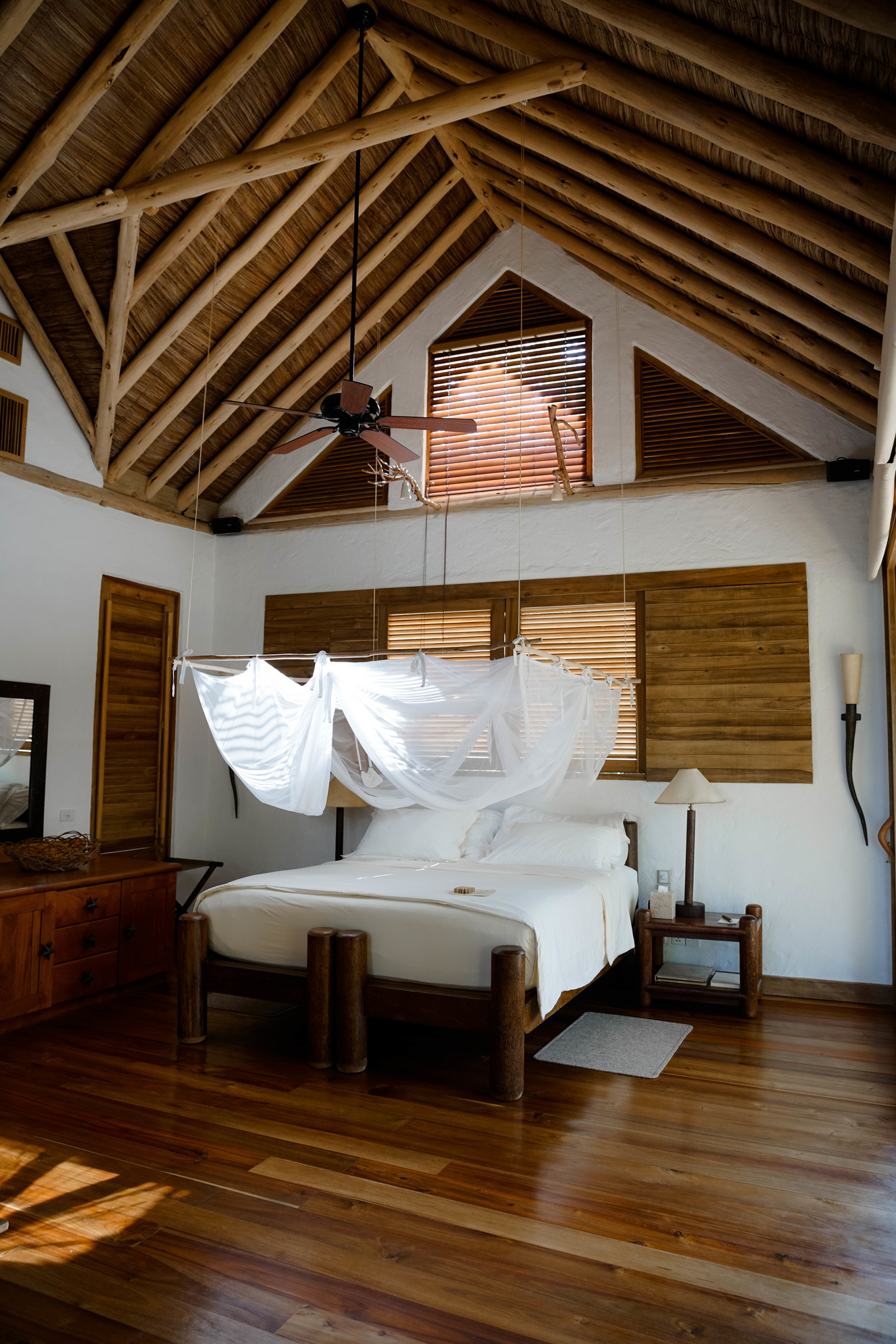 [/half_column]
[half_column]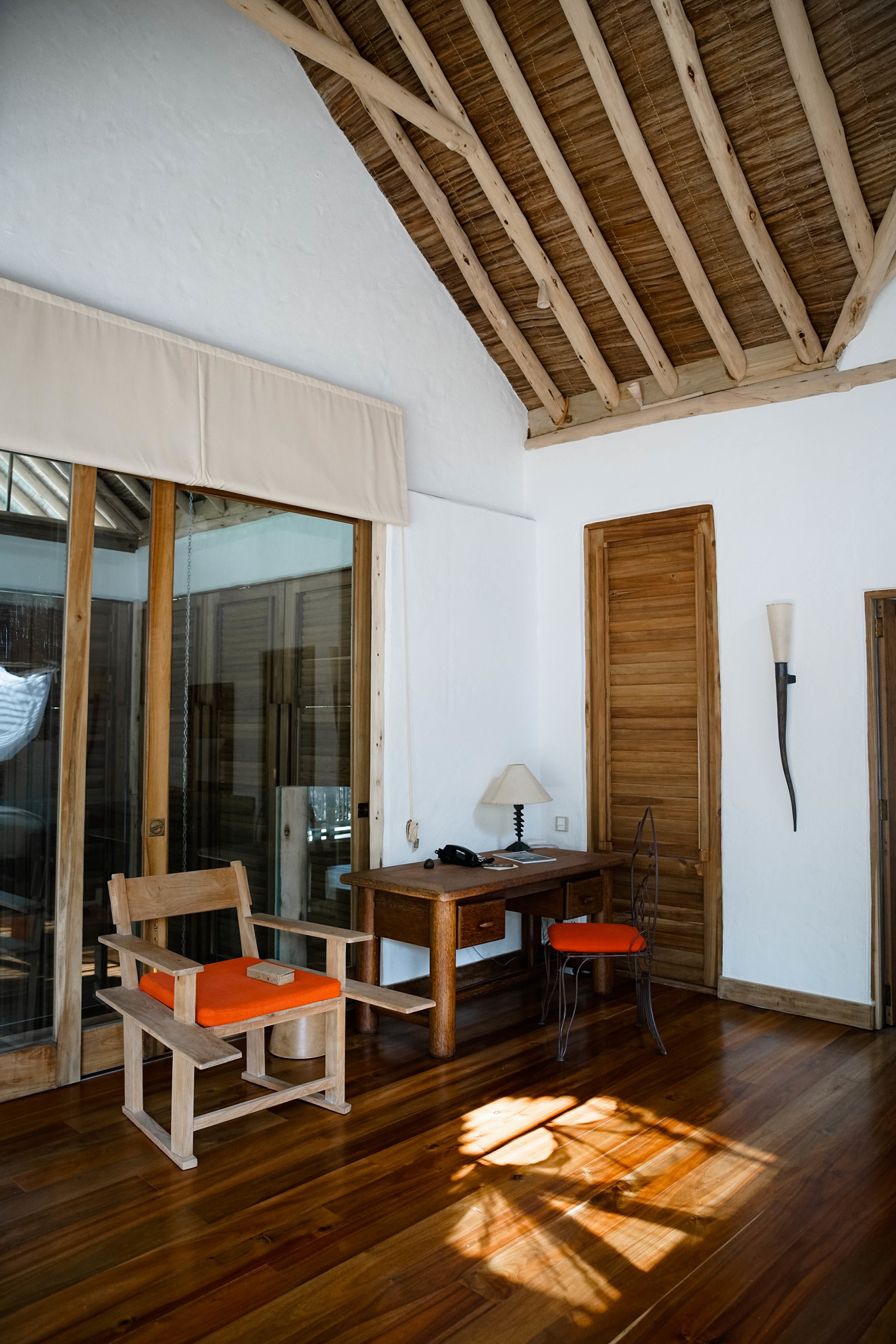 [/half_column]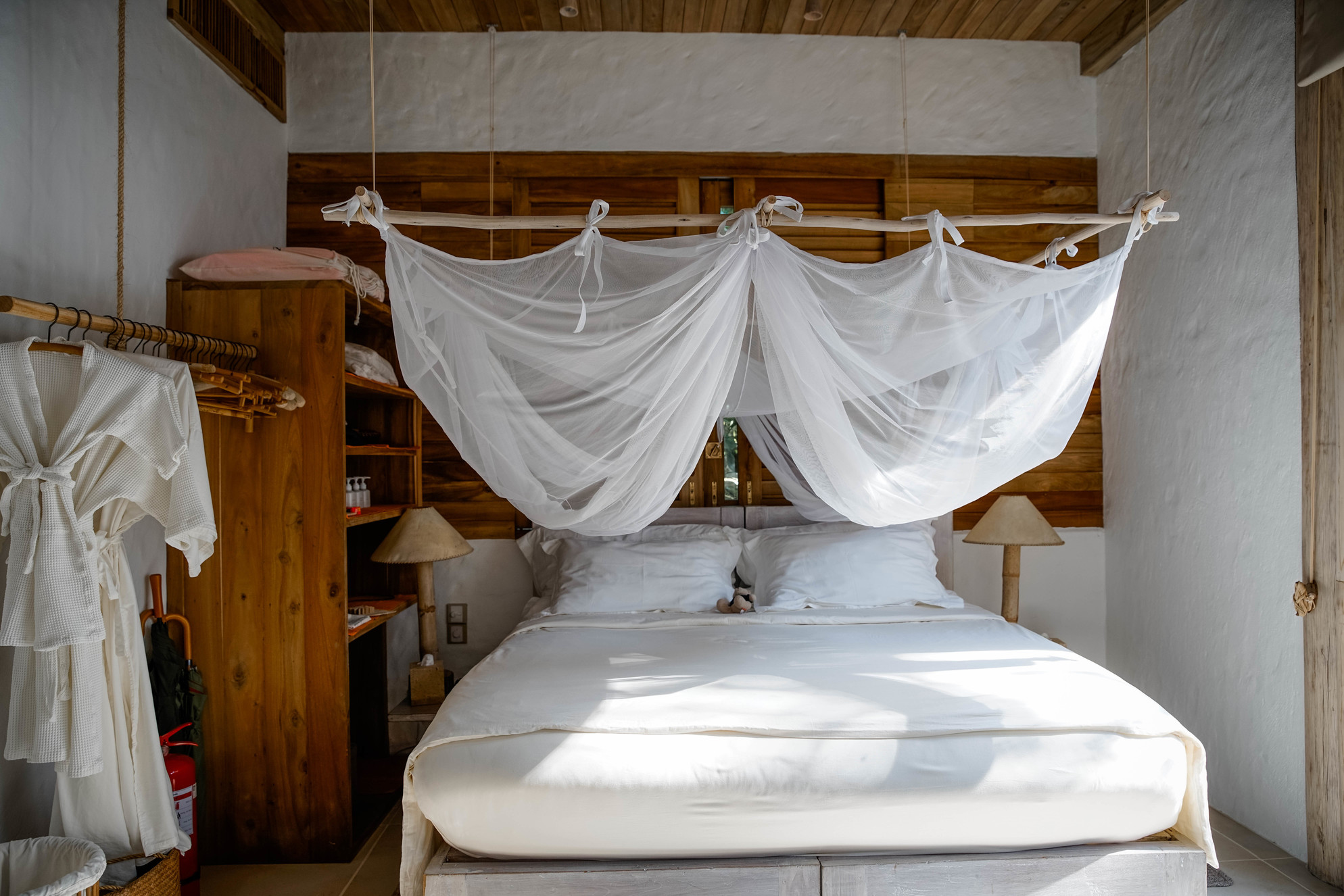 When I say the villa was ultra spacious, it doesn't do the justice. At almost 7000 square feet, this beach villa is your own private residence in a tropical paradise. With plenty of living areas, indoors and out, small kitchen, outdoor bathroom oasis, this villa feels like a hotel of itself exclusively for you in the Maldives.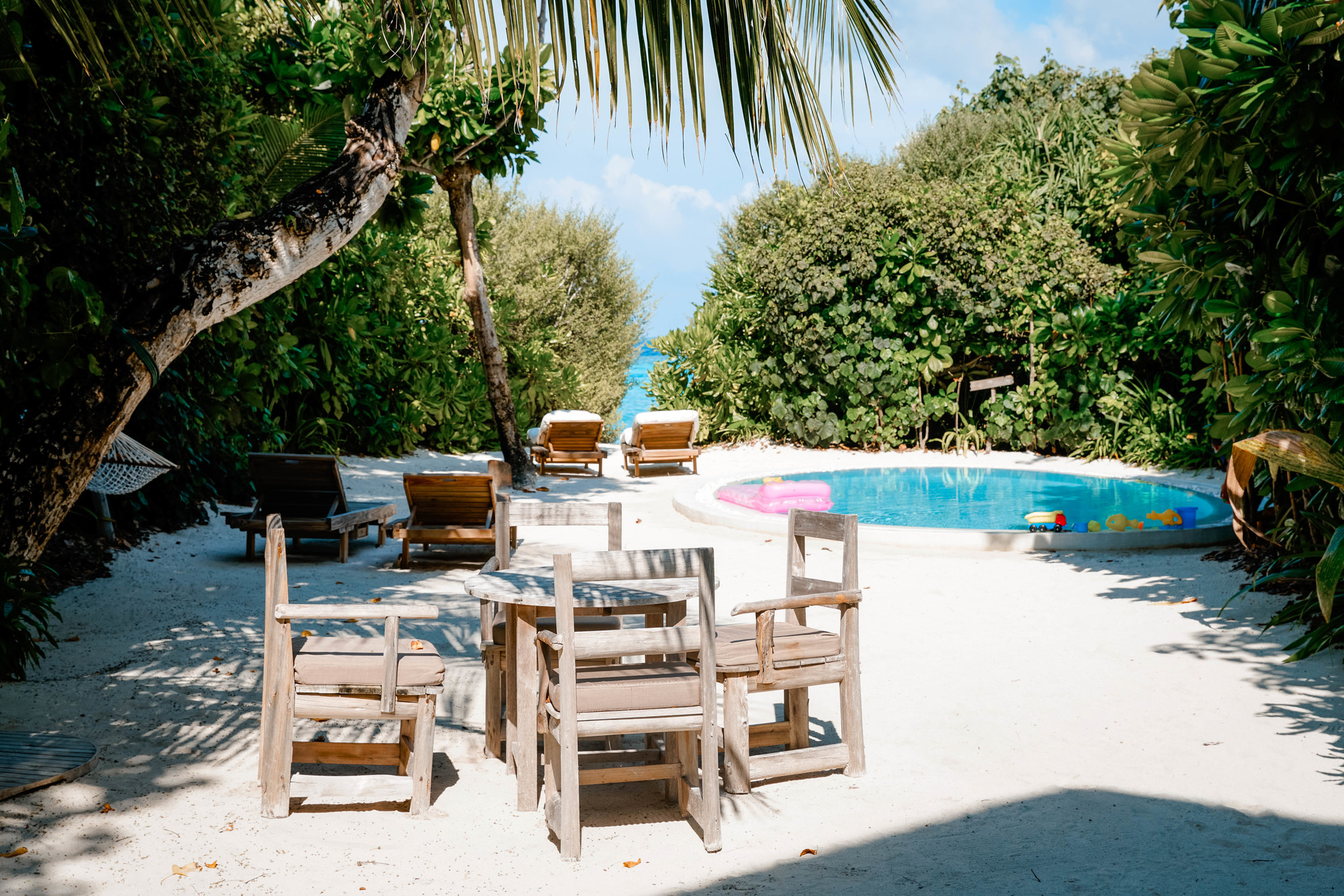 [half_column]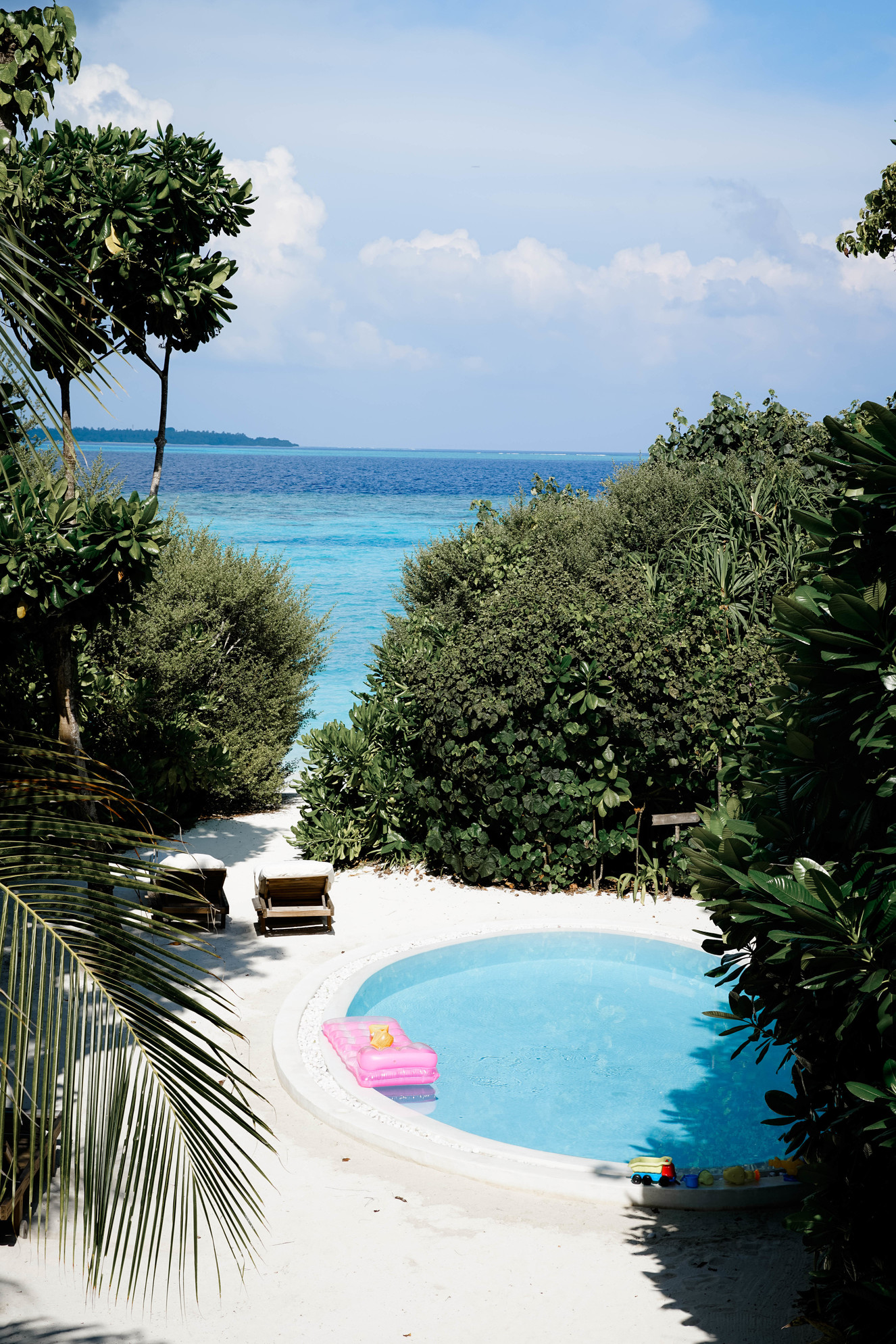 [/half_column]
[half_column]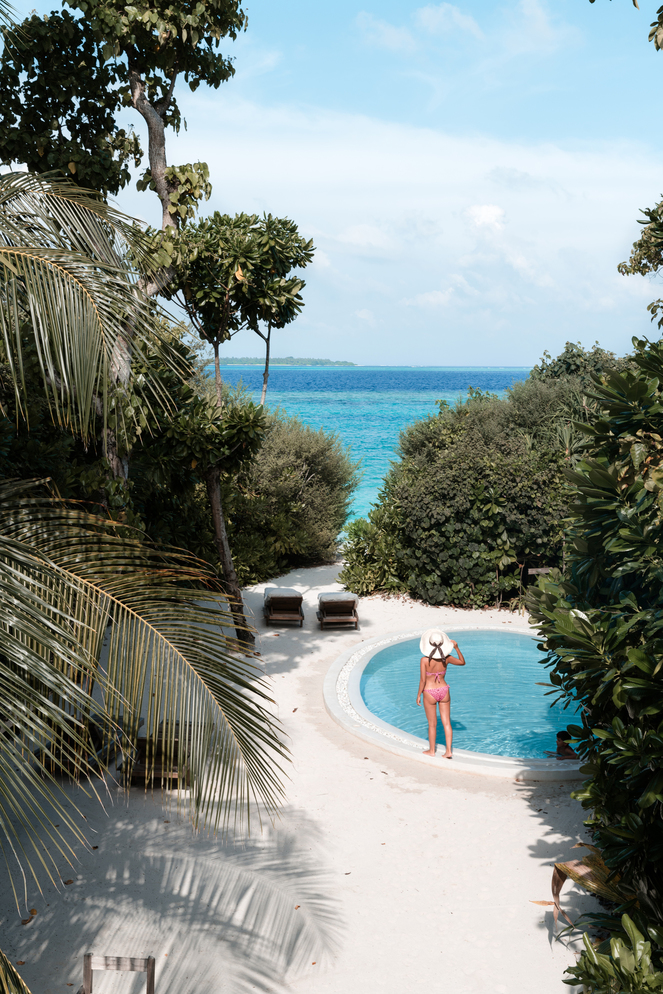 [/half_column]
You might notice that there is no TV's in the room. There is one, but it's hidden. Soneva Fushi really wants you to disconnect and connect with the nature and beauty around you and a small gesture as covering the TV will make you forget that its even there! Being one of the first luxury hotels in the Maldives, Soneva Fushi has undergone some renovation for most of its villas but at the same time managed to keep that true castaway, beach chic, laid-back style that they have throughout the hotel.
A three bedroom beach villa, Villa 15 not only has a gorgeous pool overlooking the beach, the villa is actually built around a Banyan Tree! It's one of the most unique luxury eco-chic villas we have seen! Truly one of the most unique and impressive beach villas in the Maldives too. Would you leave your beach villa when your backyard looks like this ?! This could be the main pool area of a resort, so when you have it all to yourself I think it's mandatory to order room service and eat in. What do you think?
[half_column]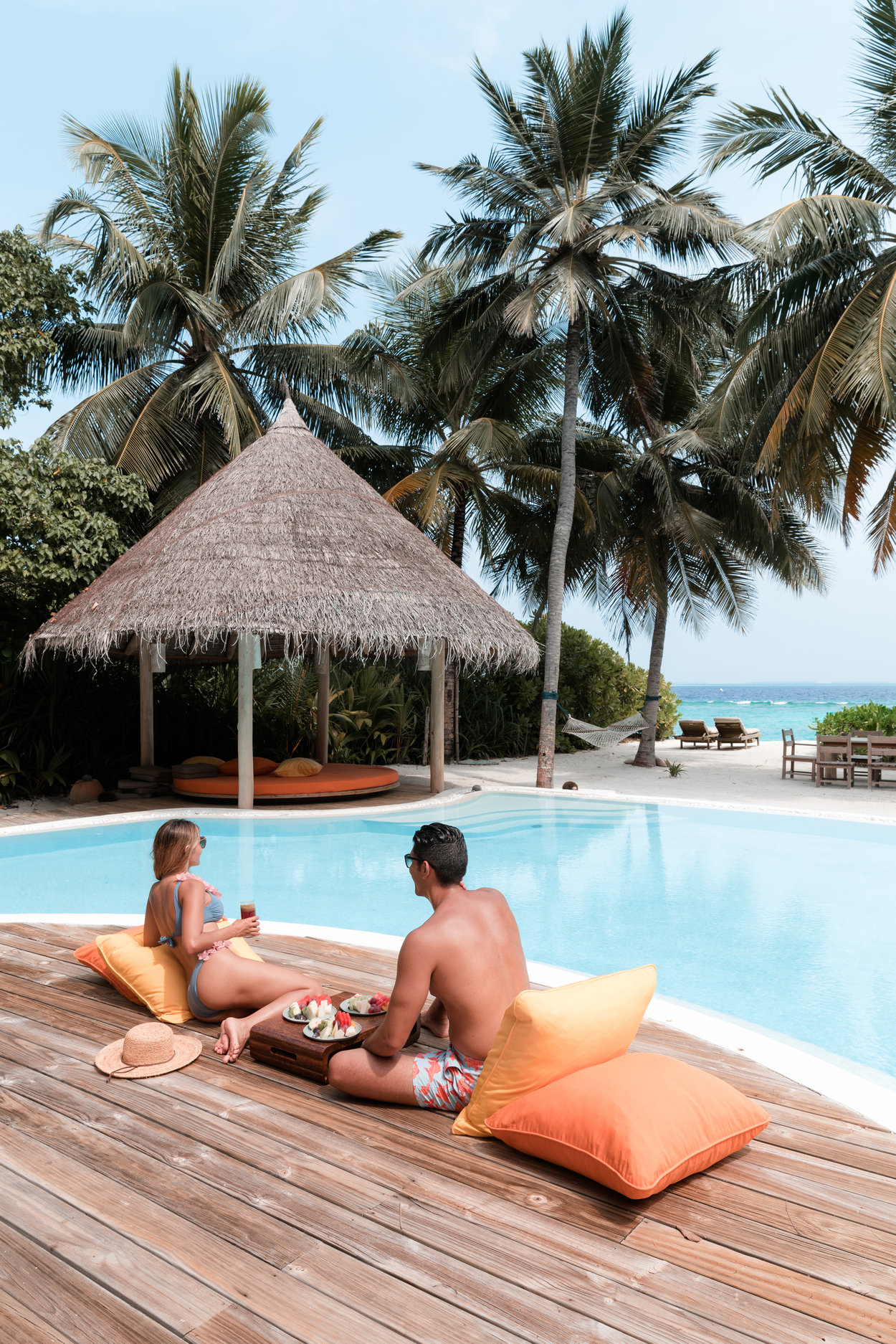 [/half_column]
[half_column]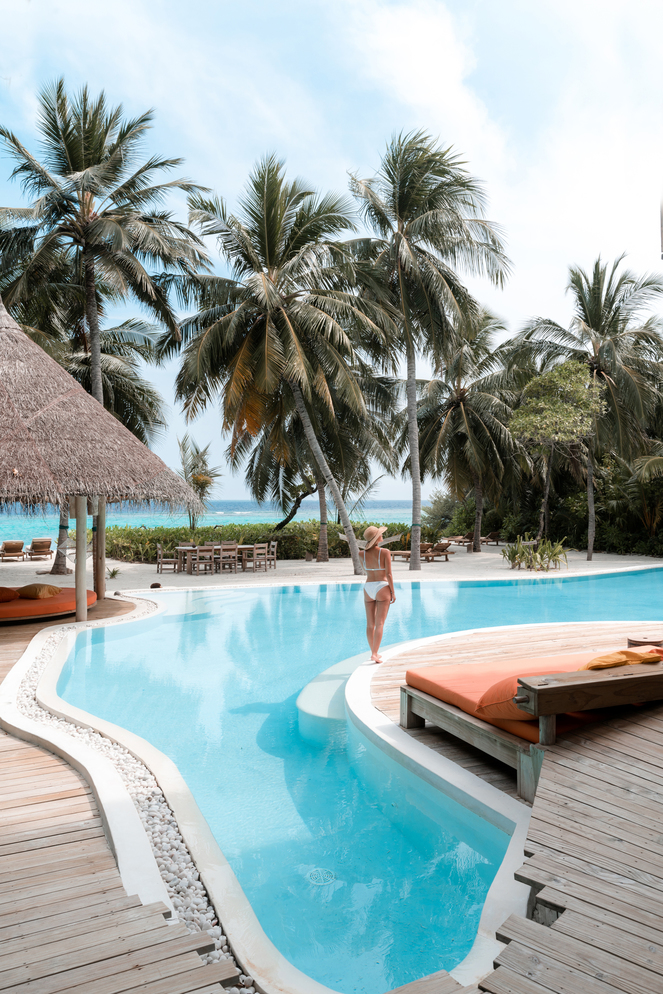 [/half_column]
Pool, Beach, & Amenities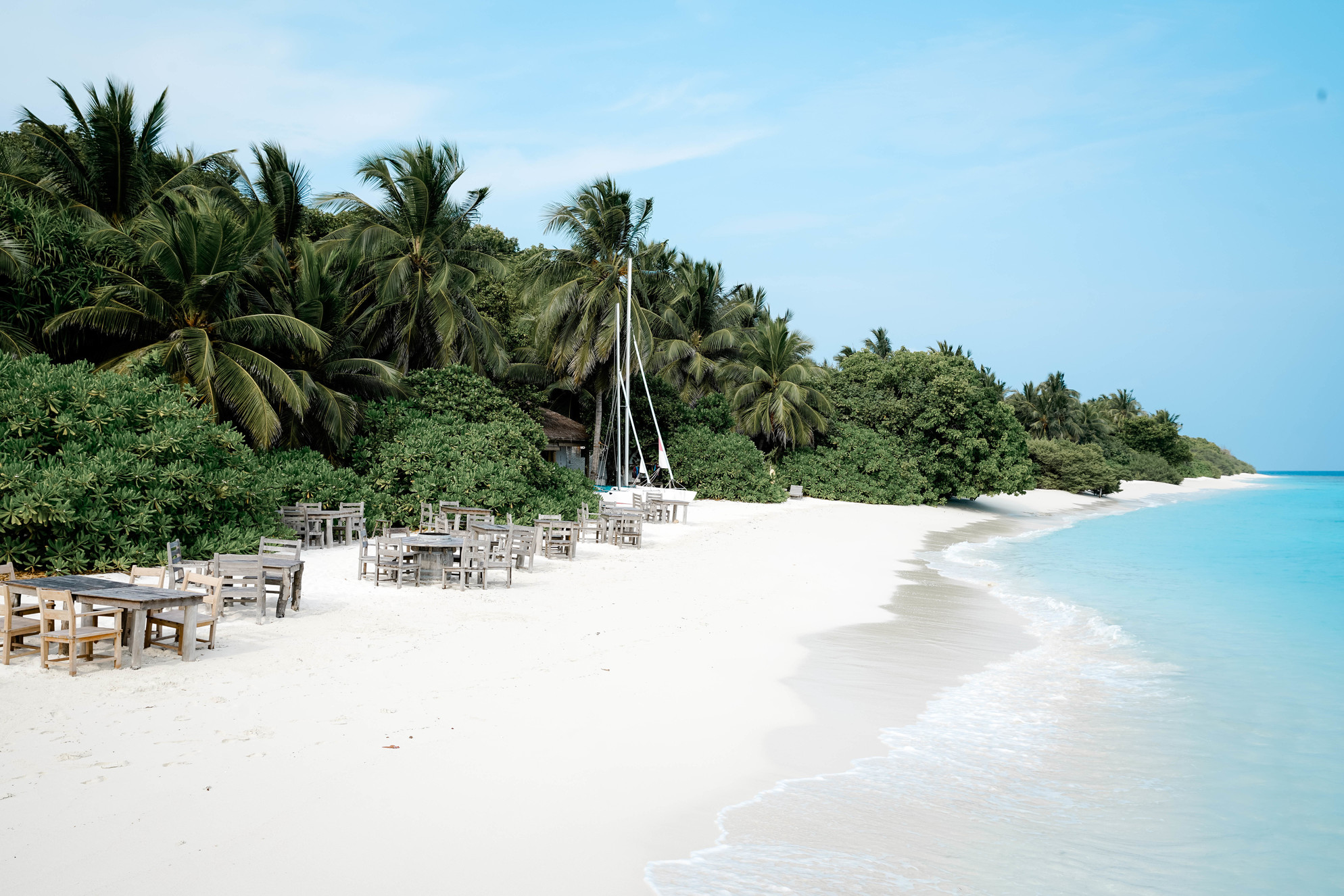 As the concept of the resort is to provide its own private oasis to its guests,  each villa and ever villa has their own pool , so they don't have a common pool on the property. The whole property has been designed to give that castaway, virgin island feel, so the amenities have been designed considering privacy and blending with nature. The main area where you will find the restaurants and shops is very much following the above principle.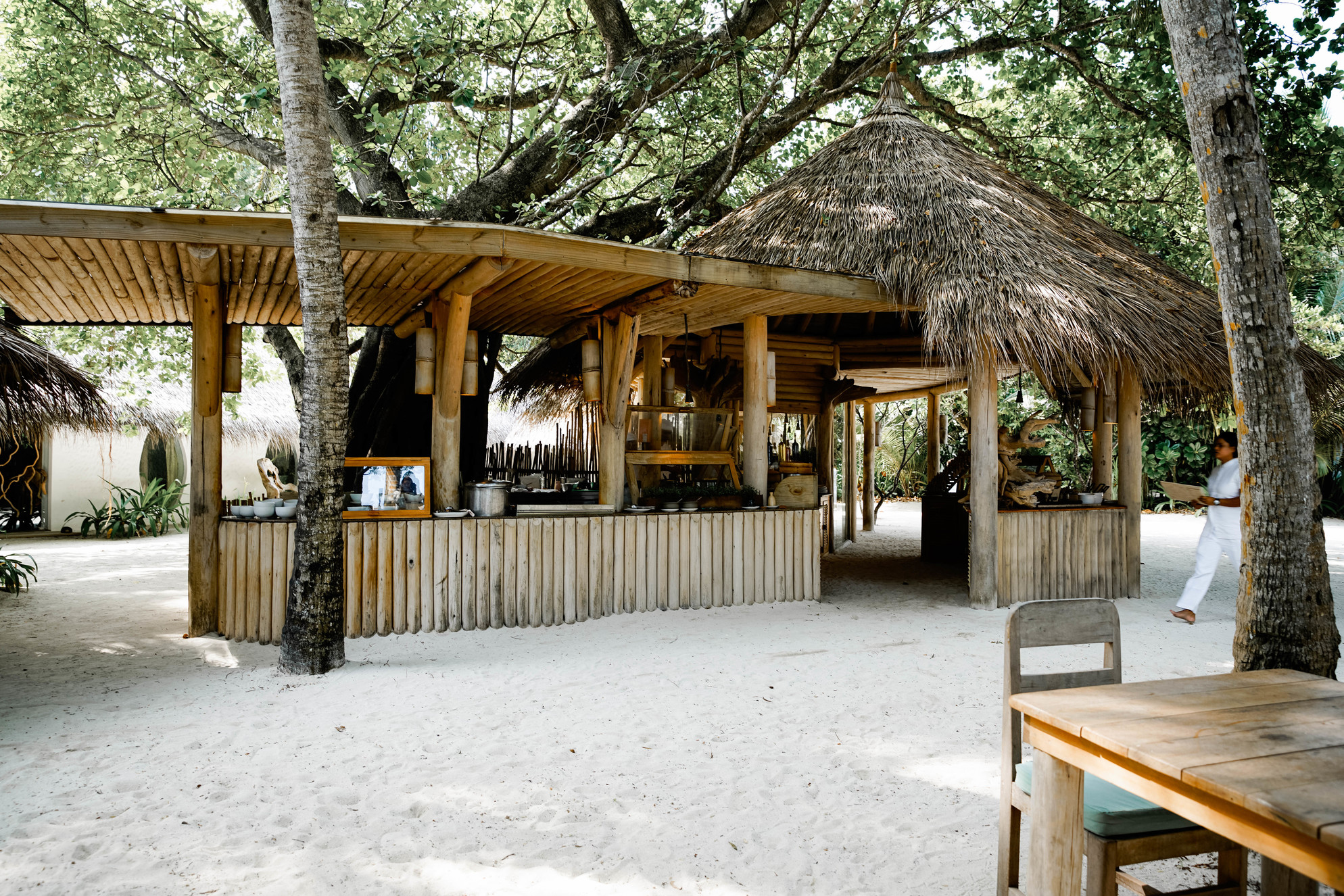 There are two main beaches in the property but since every villa has direct beach access, most of the guests just use their own private entrance and area in the beach.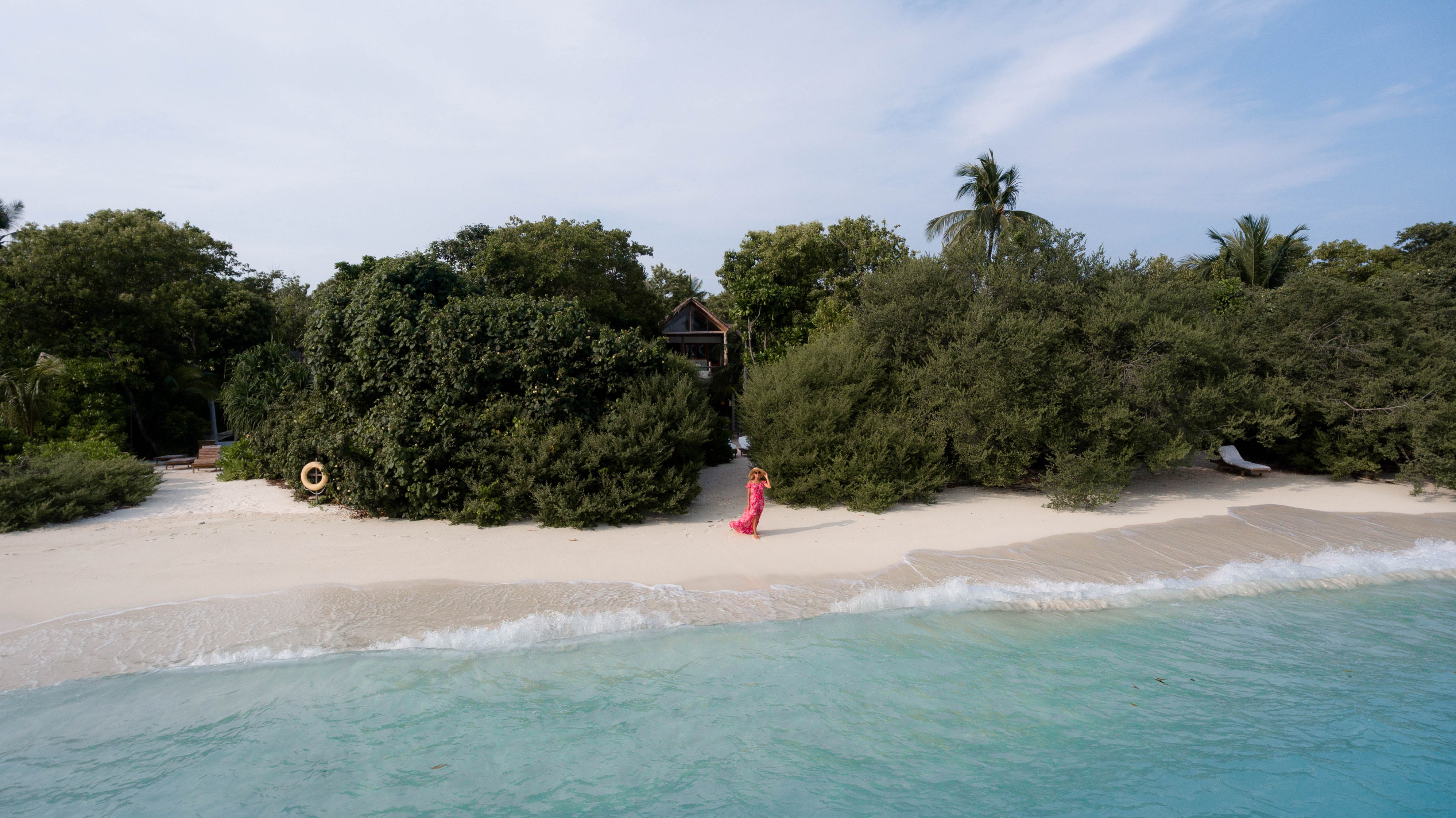 [half_column]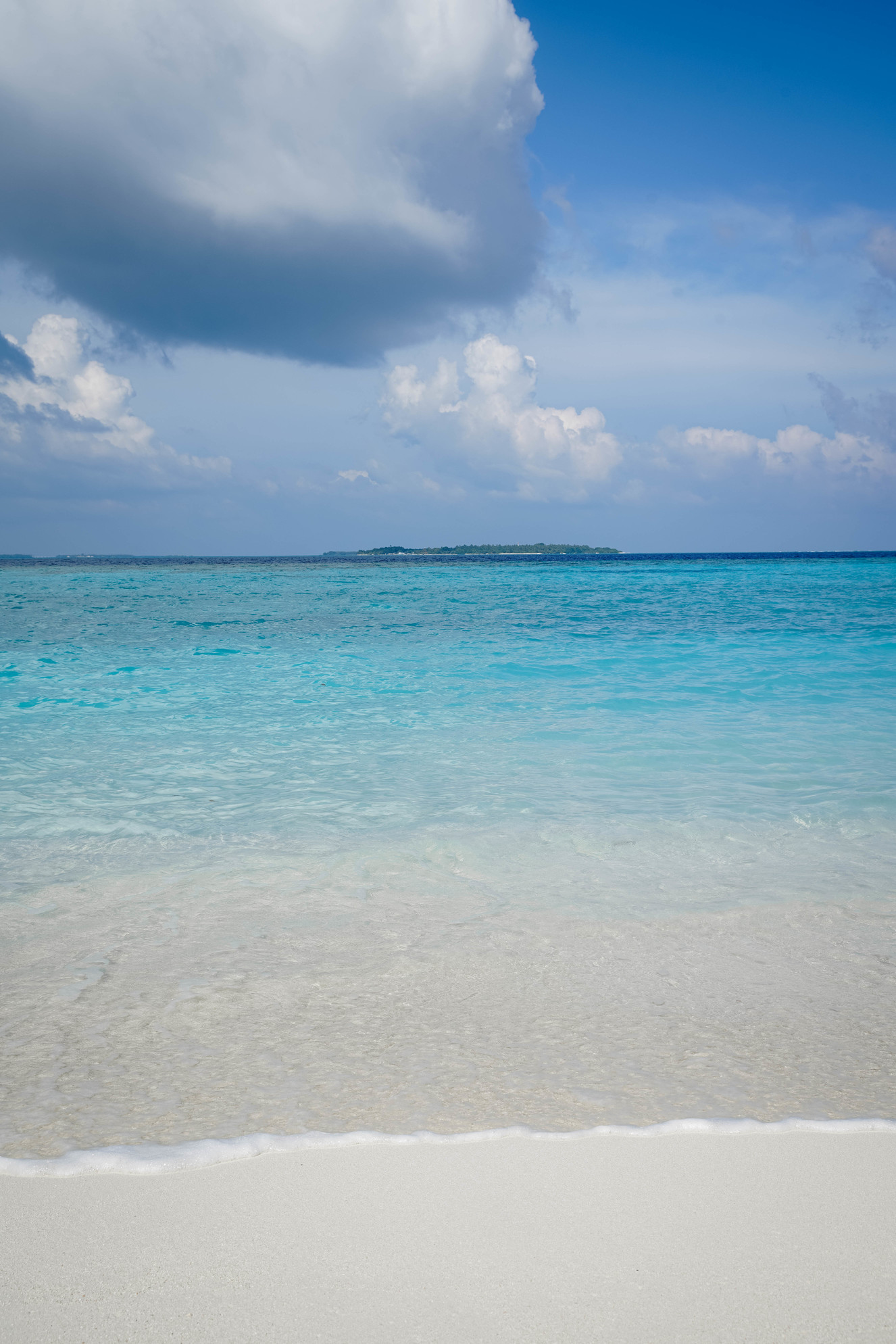 [/half_column]
[half_column]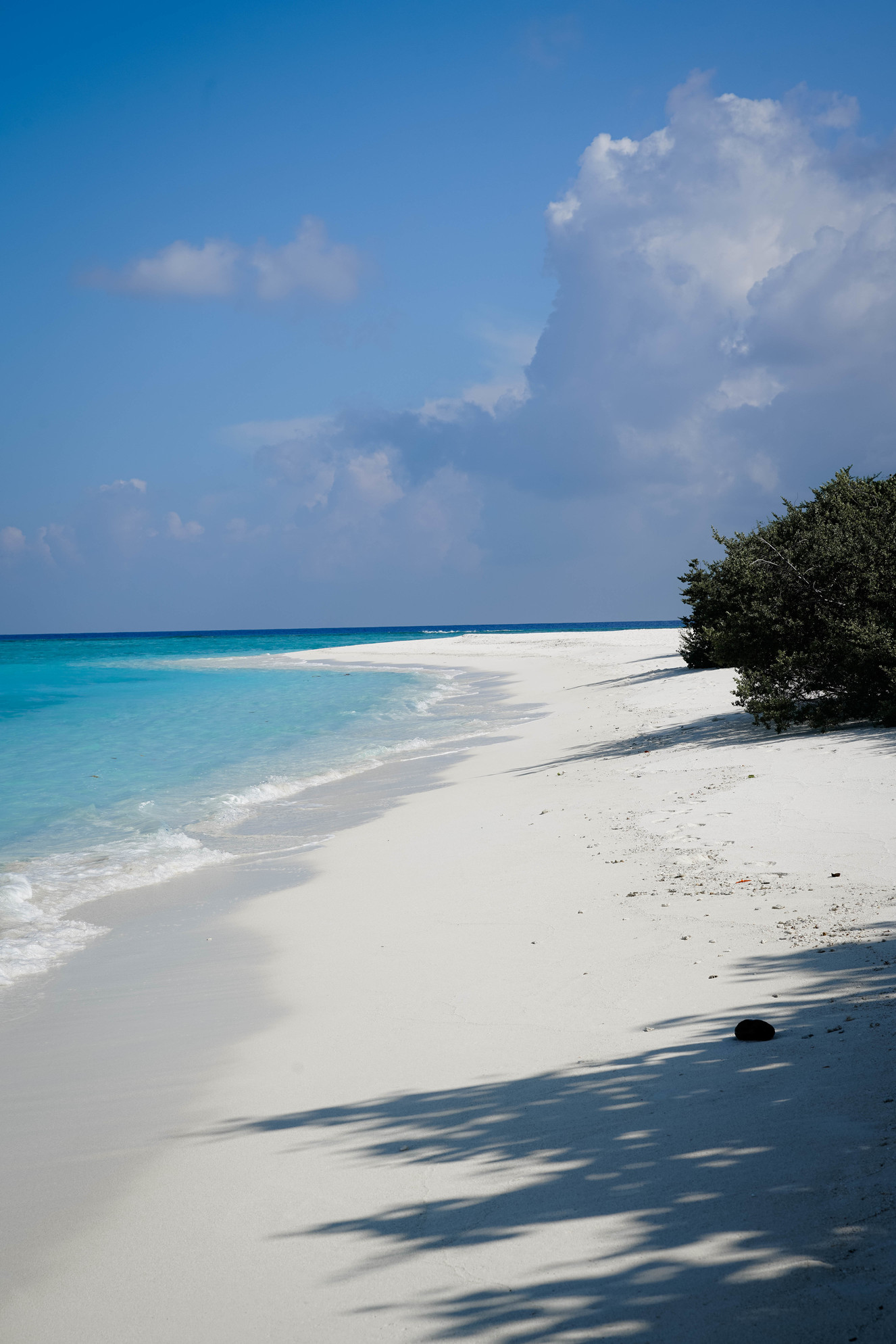 [/half_column]
[half_column]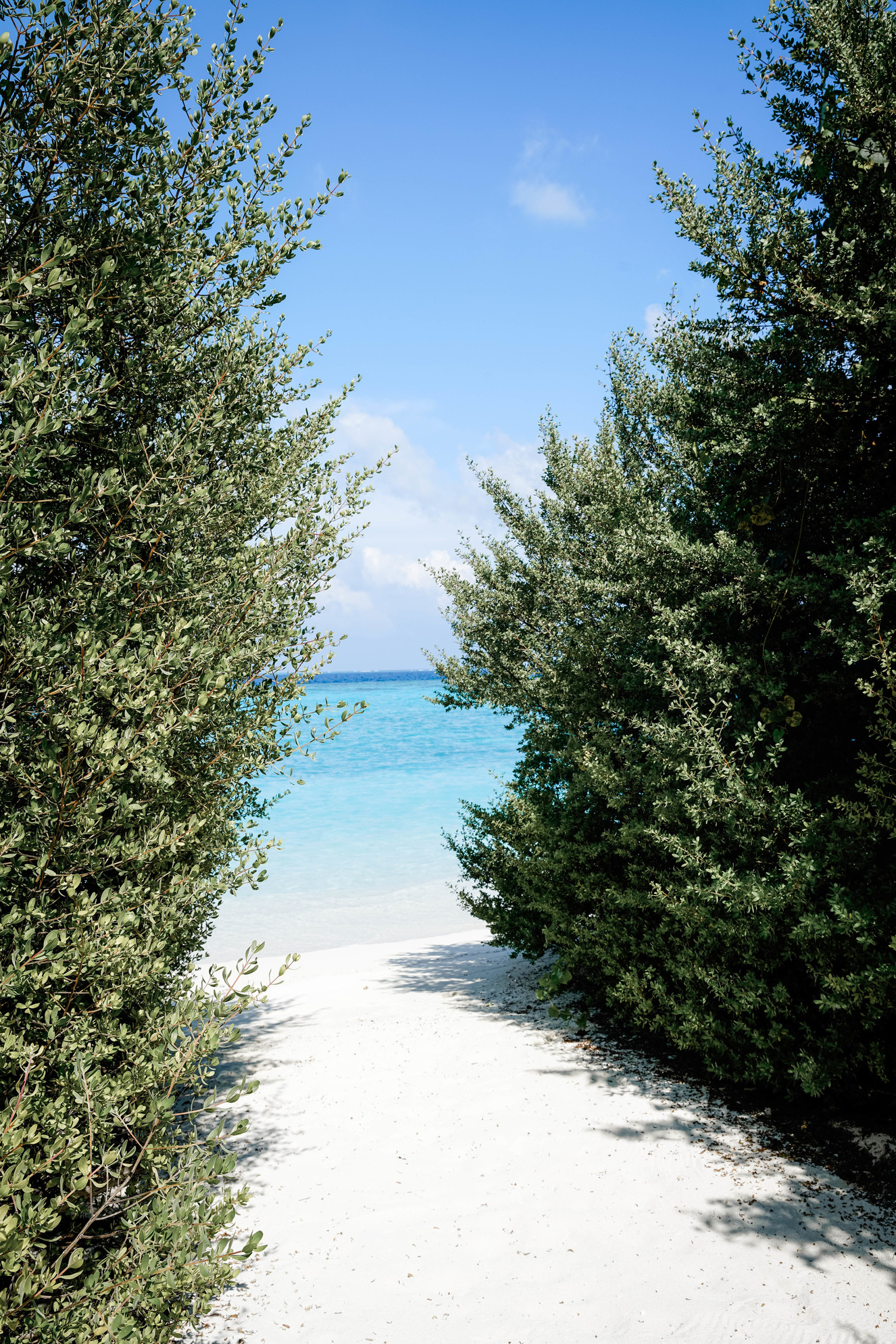 [/half_column]
[half_column]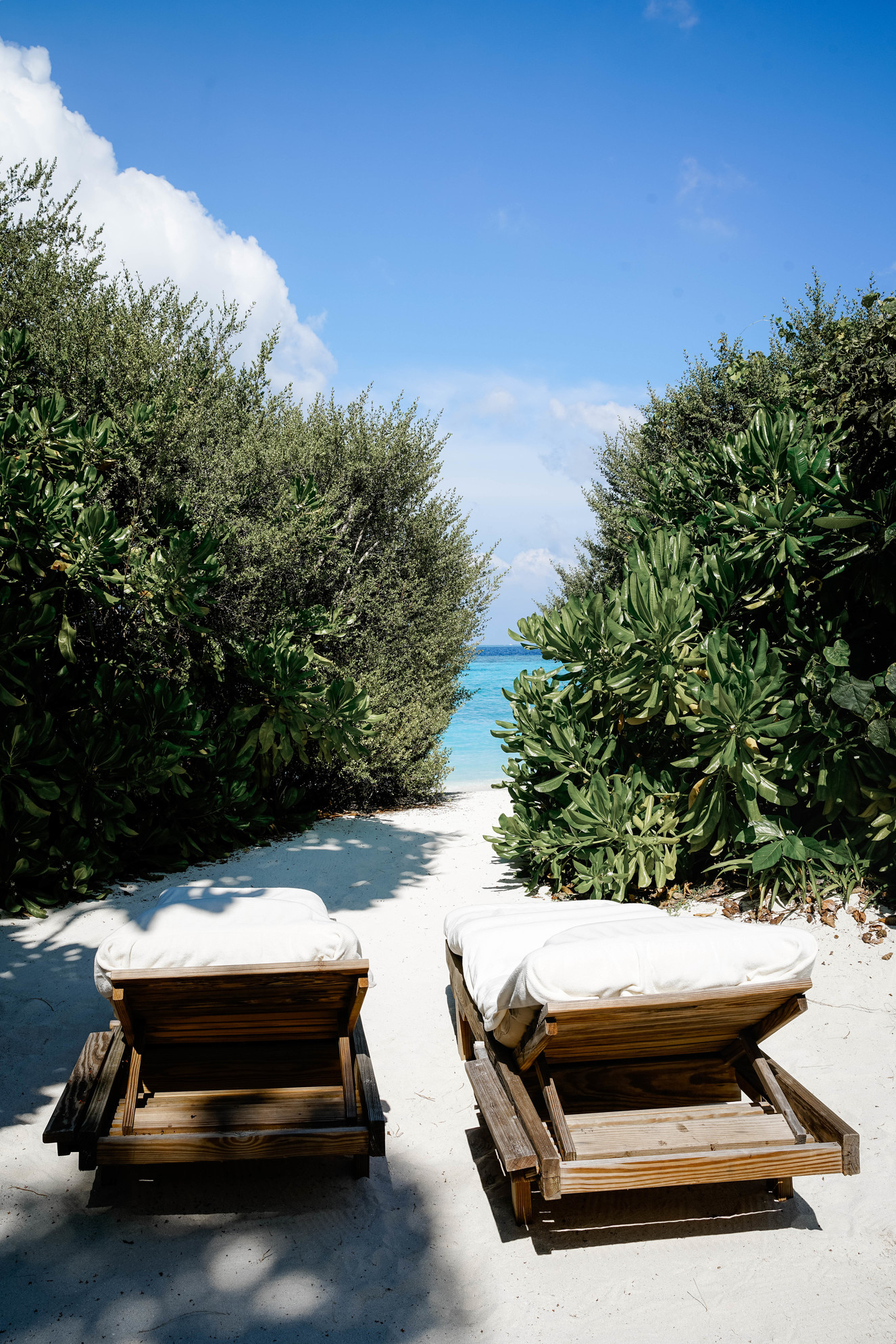 [/half_column]
Therefore, most of your time will most likely be spent in your villa. However, there are quite a few different activities that you can do on the island. Considered to be one of the most family-friendly resorts in the Maldives. for the kids, Soneva Fushi is the perfect match. They have the largest and possibly one of the best kids club in the country. Called The Den, The Den in Soneva Fushi is literally a hotel of itself for the kids. This private play area for the kids has two swimming pools – one with a slide, a lego room, library, movie room, music room, pirate ship play area, and even a nap room for the little one. To follow the Soneva philosophy, most of  The Den is open concept to allow for fresh air under shade but some rooms like the movie room and nap room are enclosed with A/C. My little one absolutely adored The Den and every day at closing he was very sad to leave. The hours are from 9 am to 5 pm every day, and at certain days they have movie night in the jungle theater (without the parents). I wish they would open until a little later to allow for parents to do something for sunset such as a romantic sunset dinner.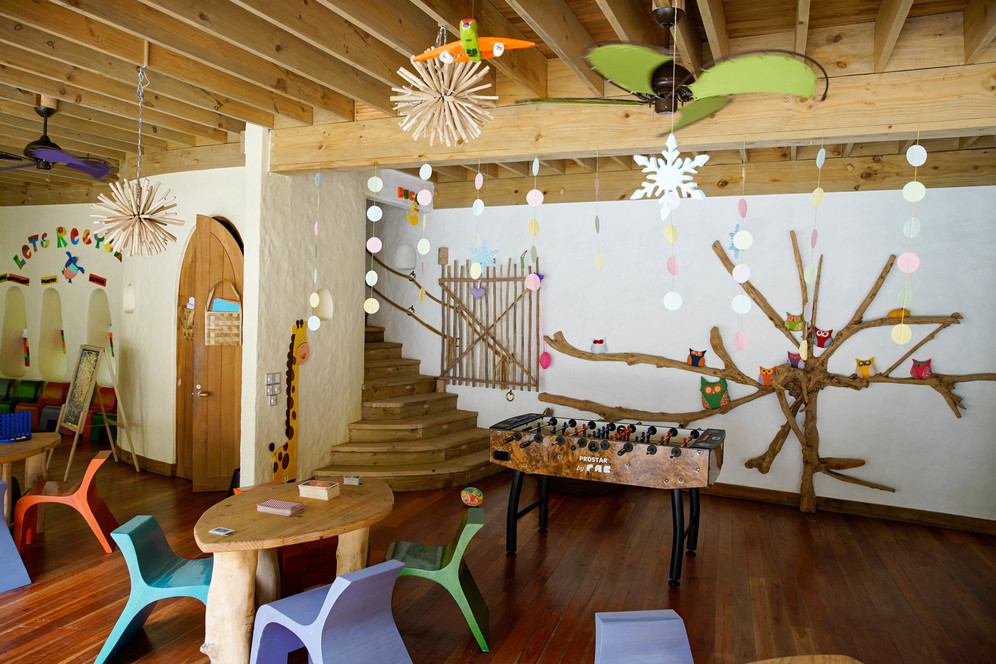 [half_column]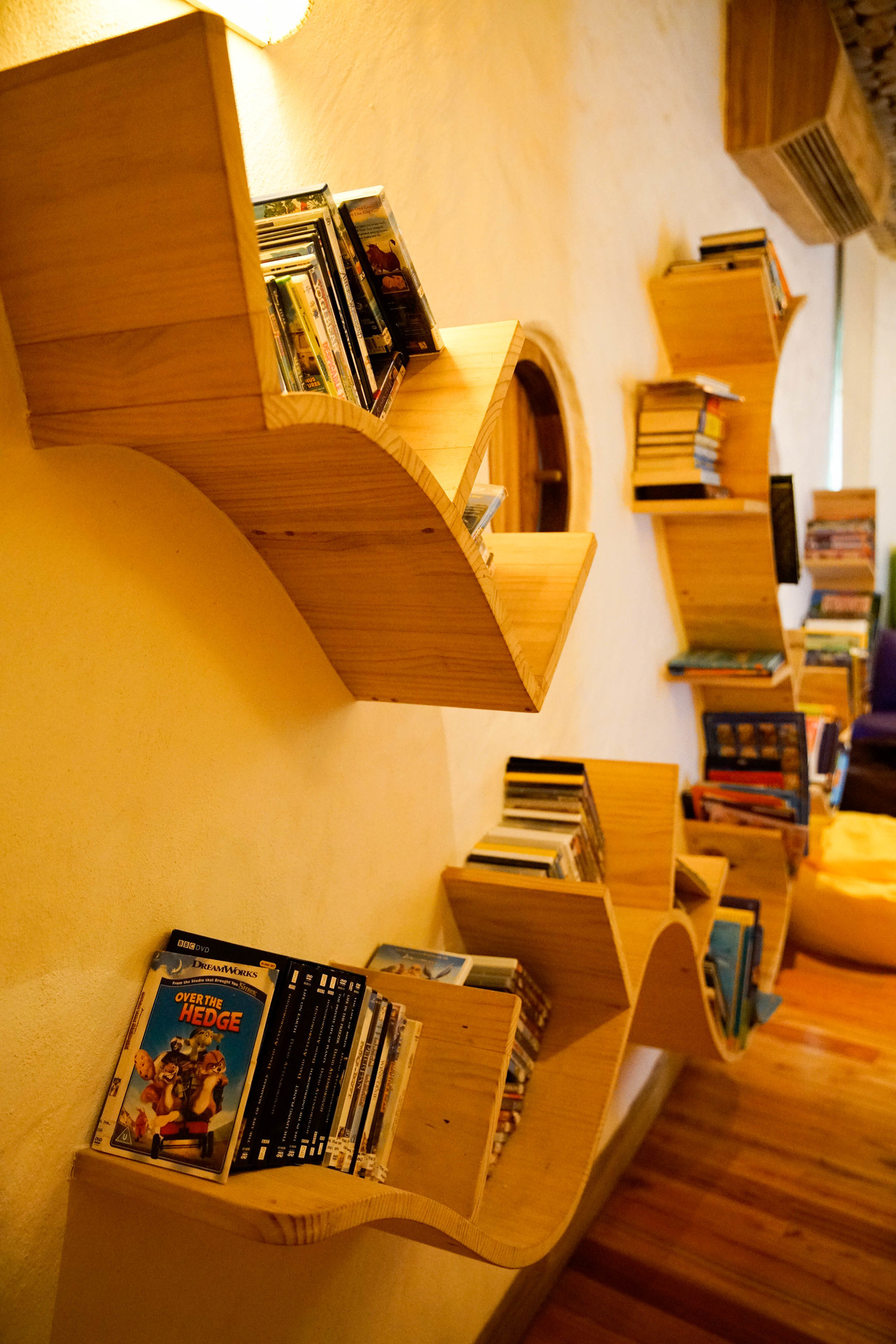 [/half_column]
[half_column]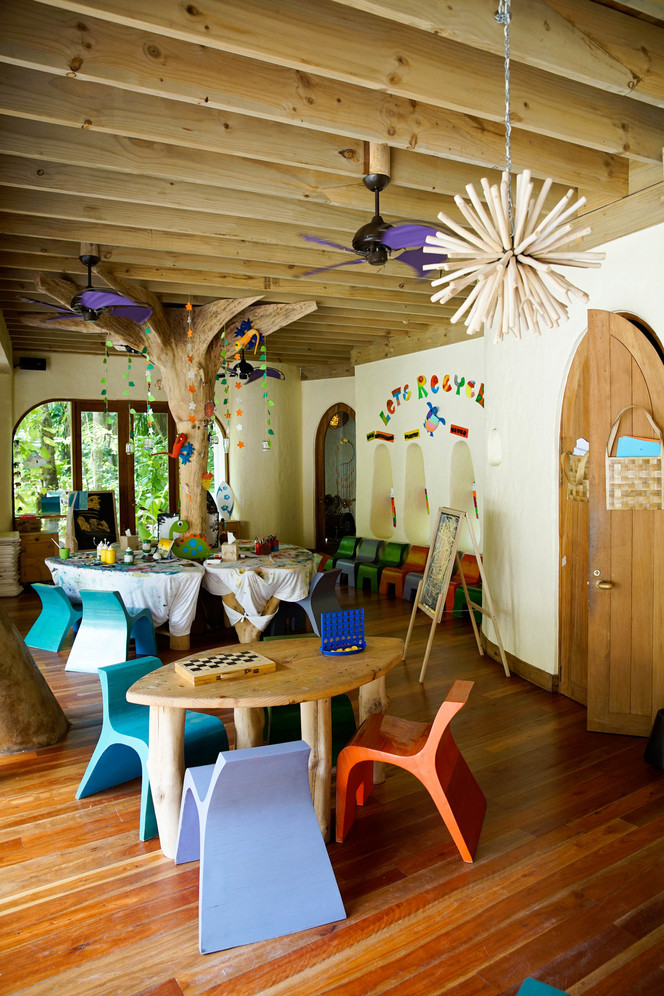 [/half_column]
[half_column]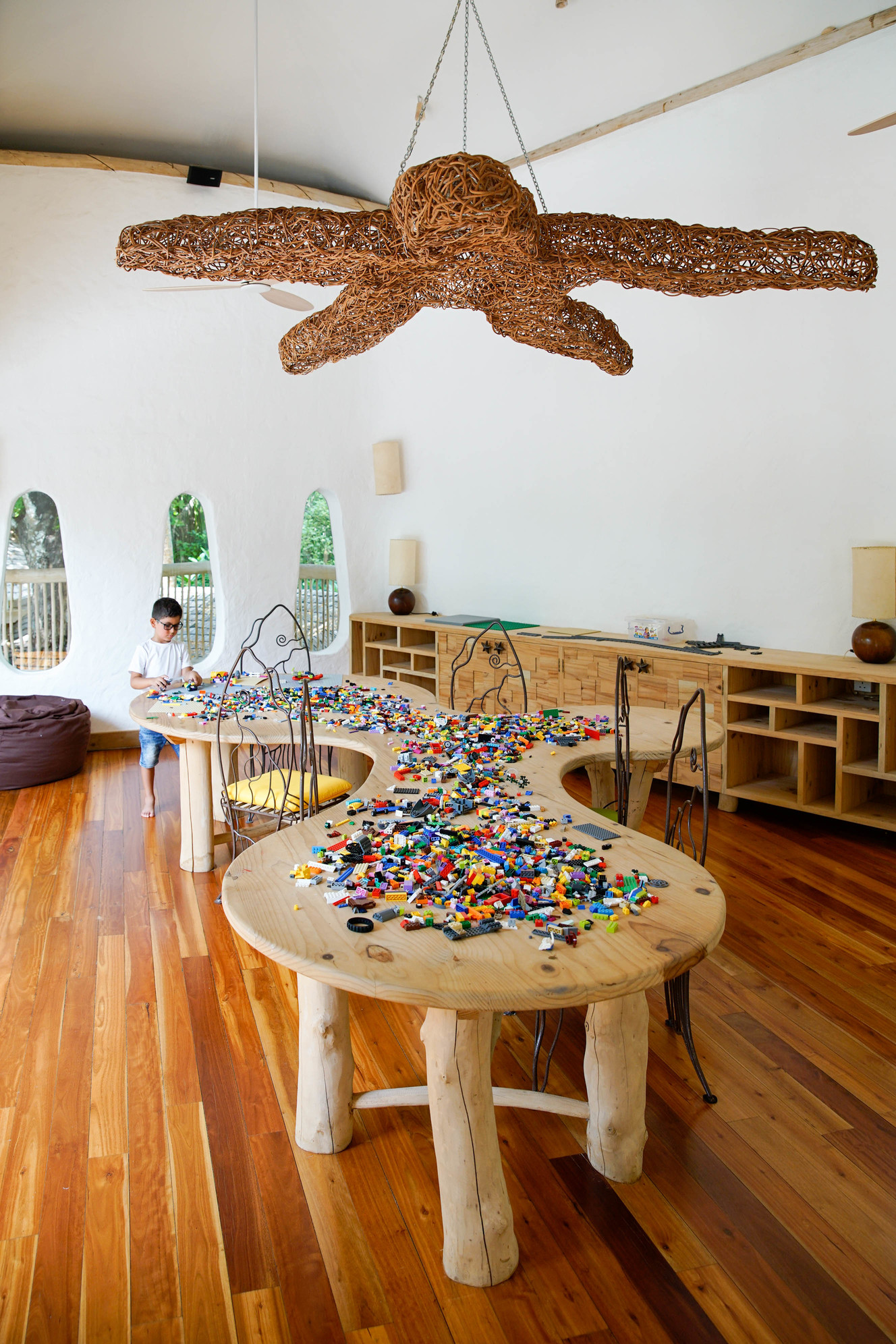 [/half_column]
[half_column]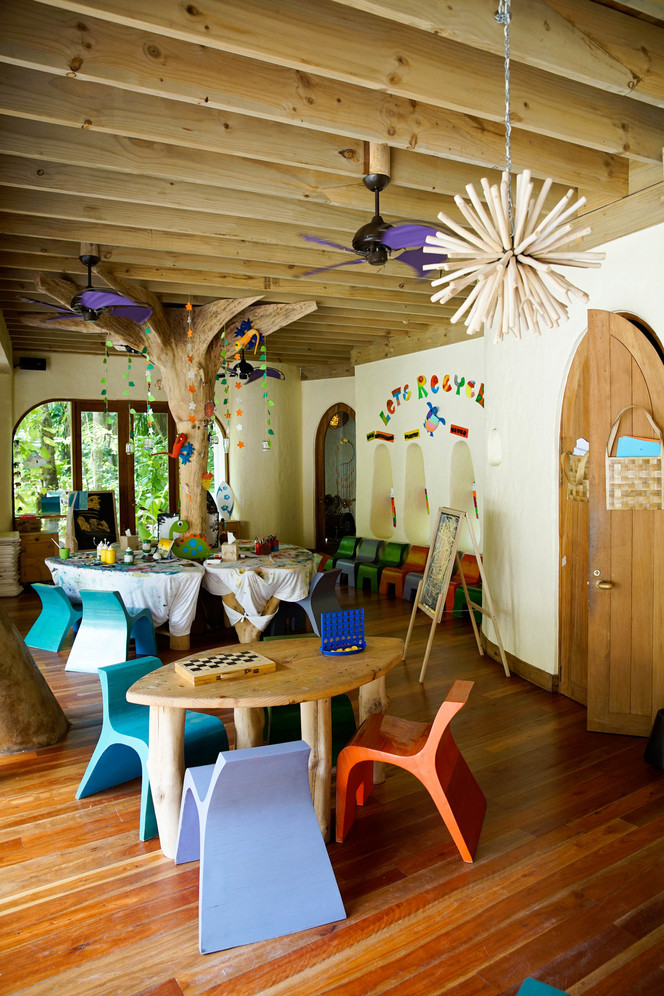 [/half_column]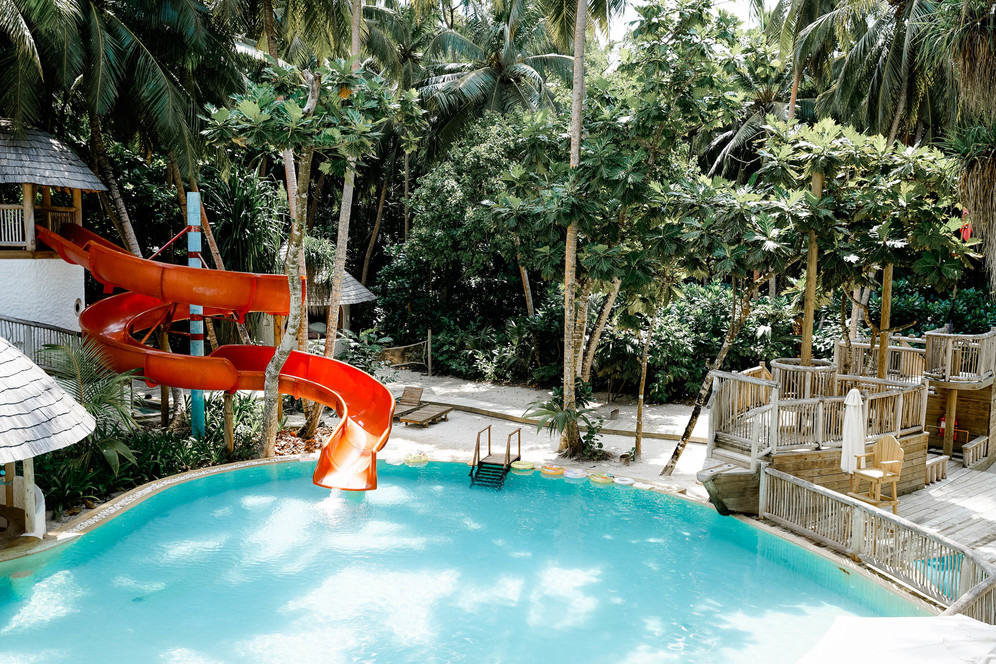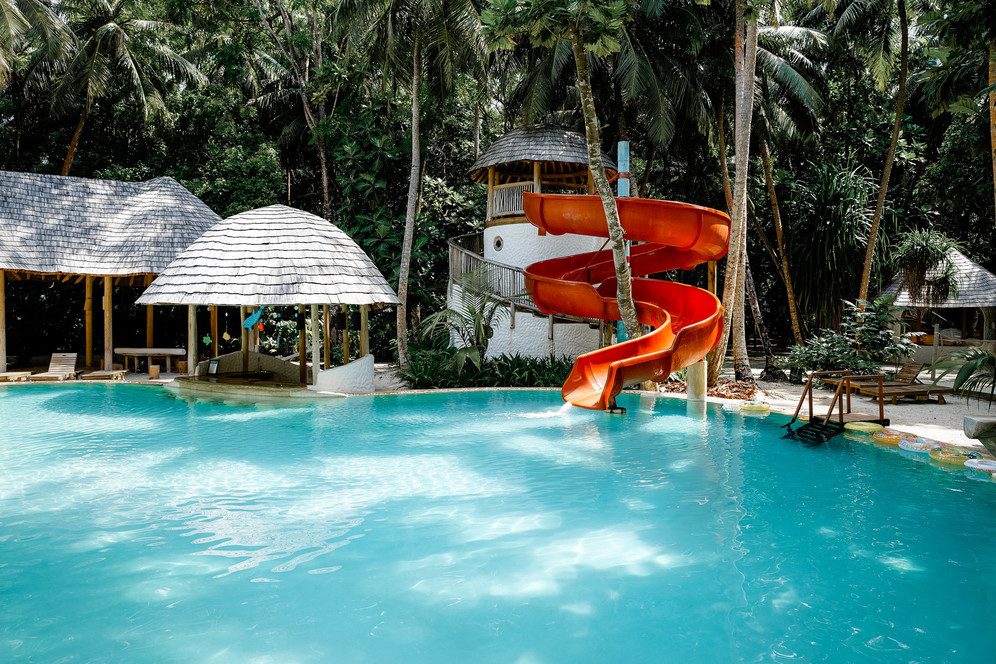 And one of our favorite amenities – and one we have never seen before – are the chocolate room and the ice cream room. No, they are not the same, they have their own room, oh and they are open 24/7 and complimentary for all of the guests. Let's just say that besides your room, this might be your second home away from home haha.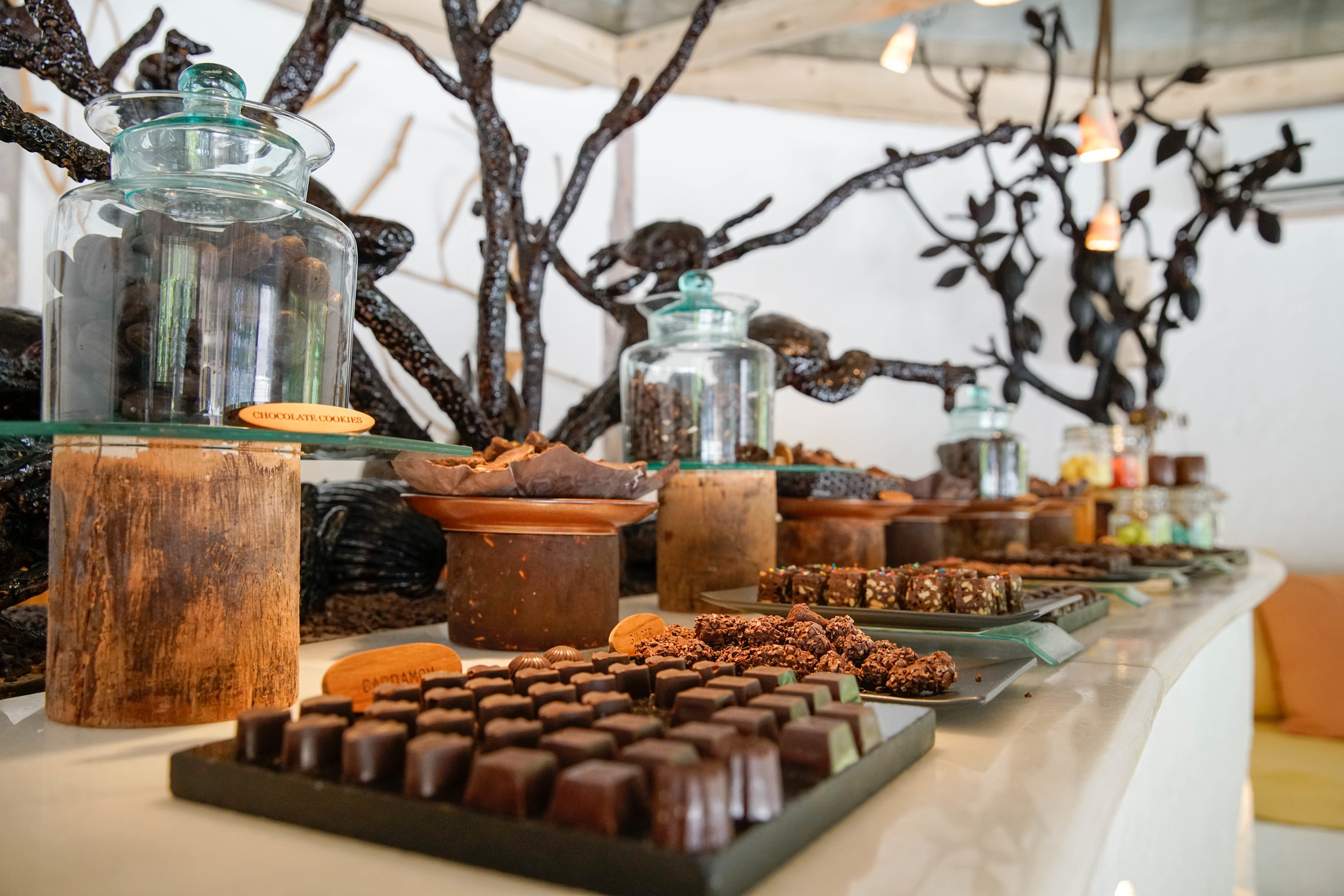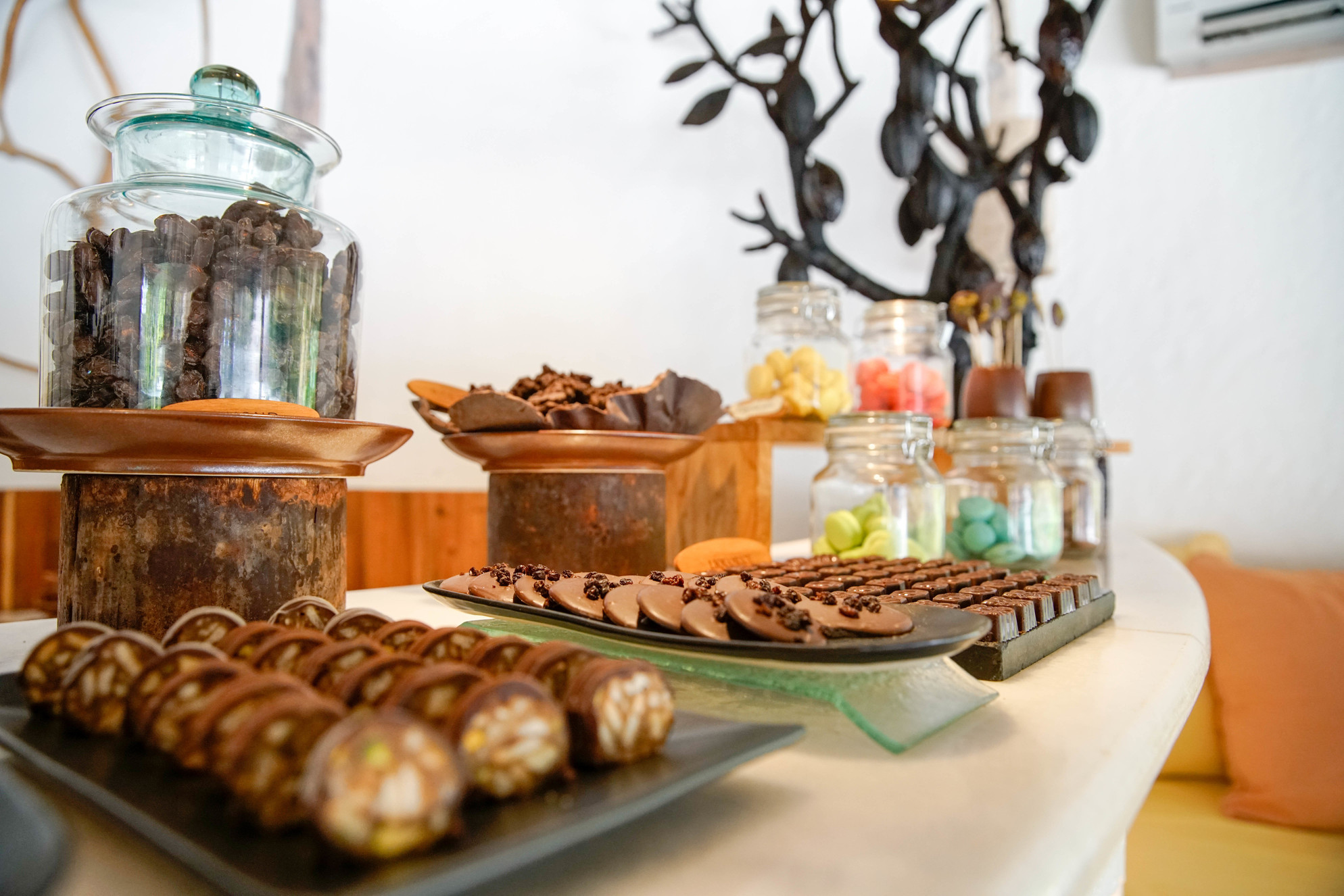 Another one of a kind and unique amenity in Soneva Fushi is their glass studio. The very first one in all of the country that specializes in upclying glass that has been washed ashore or collected from neighboring islands as well as glass from wine bottles consumed at the resort. This is an extraordinary and highly admirable effort by the resort to be environmentally friendly and gear towards being as sustainable as possible.
[half_column]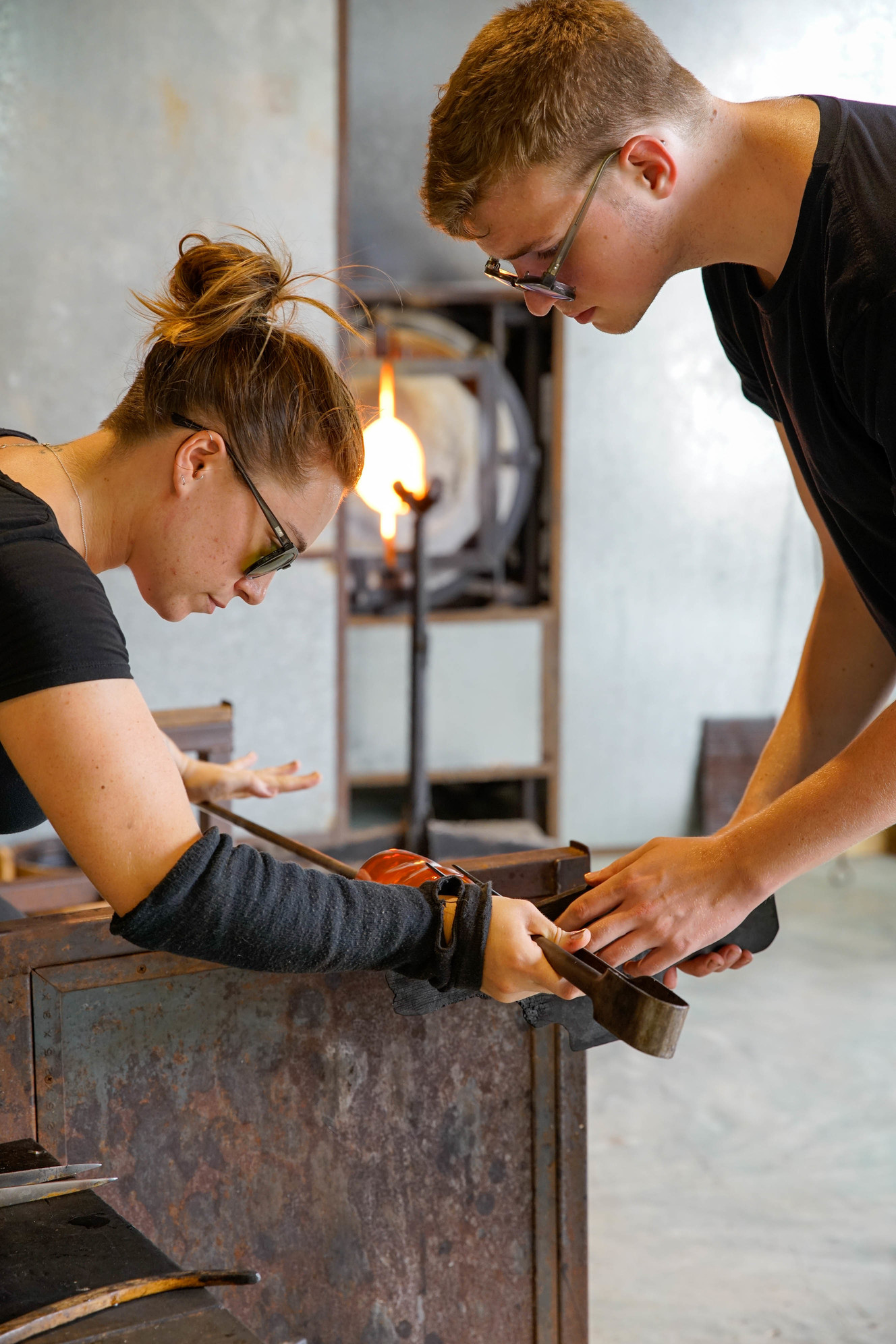 [/half_column]
[half_column]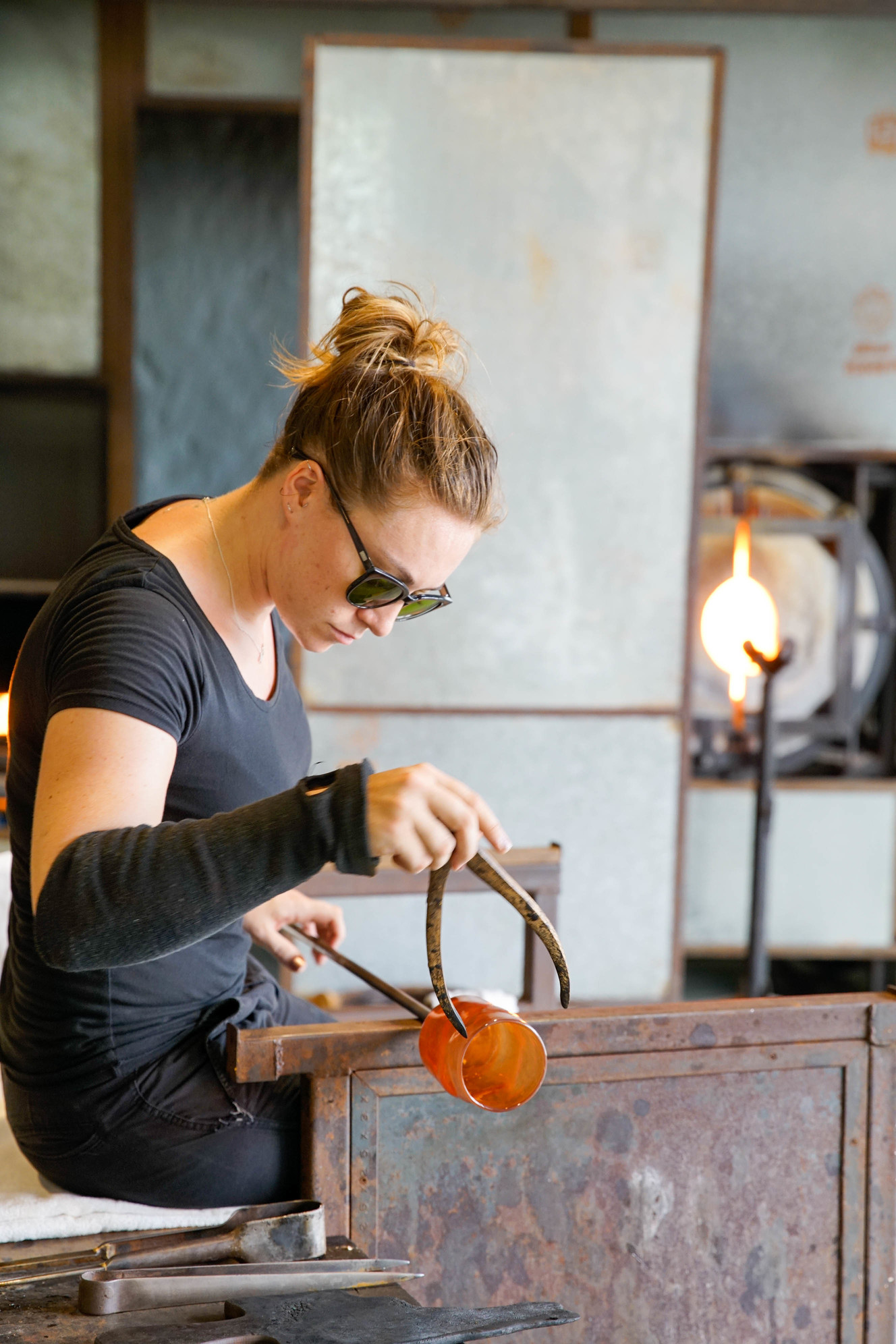 [/half_column]
[half_column]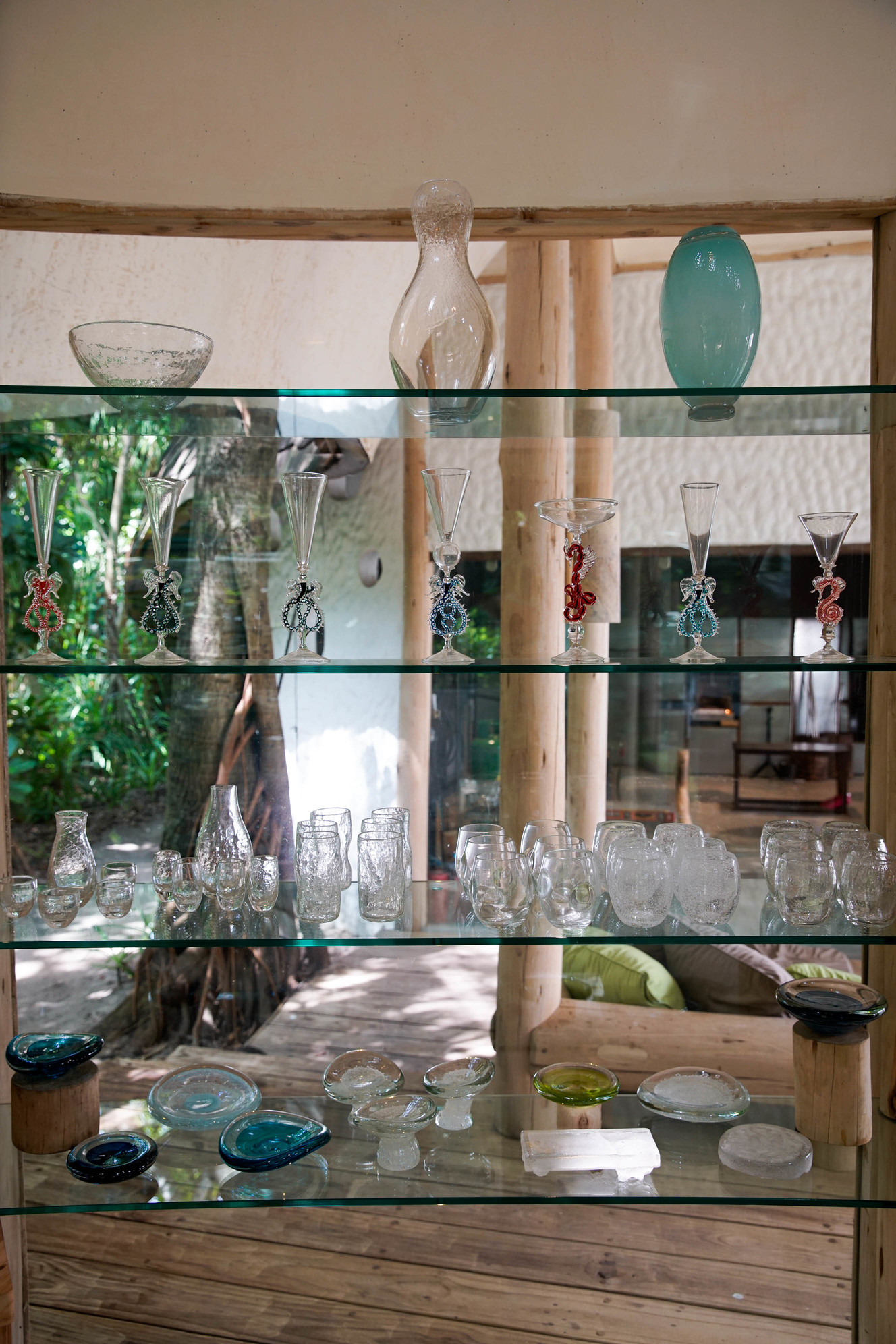 [/half_column]
[half_column]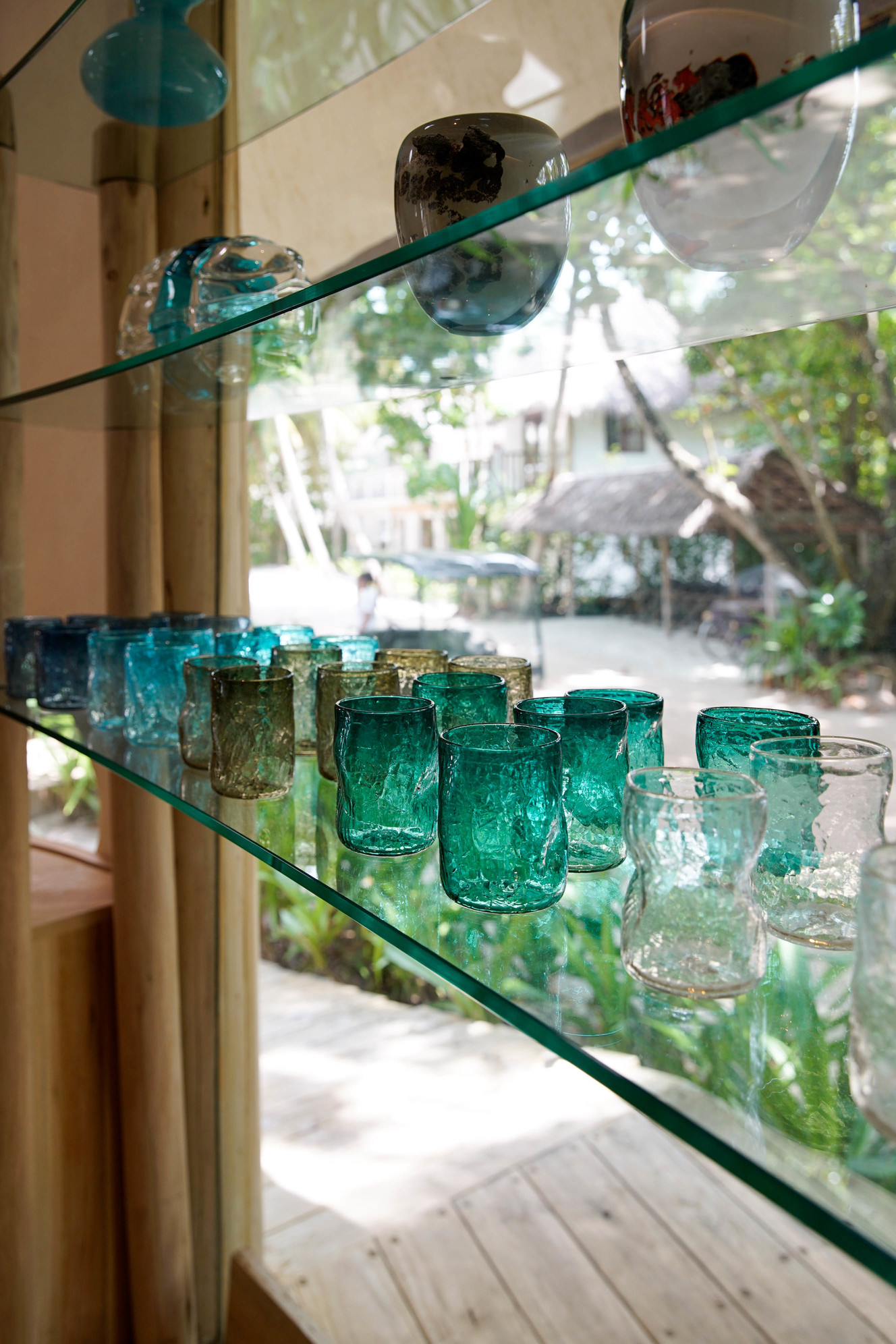 [/half_column]
For the same reason, Soneva Fushi has their own garden in the resort where they grow most of their herbs and some of their vegetables and they make their own compost! Oh, and did I mention that the garden is filled with bunnies? They are the cutest and make the whole garden experience even more fun!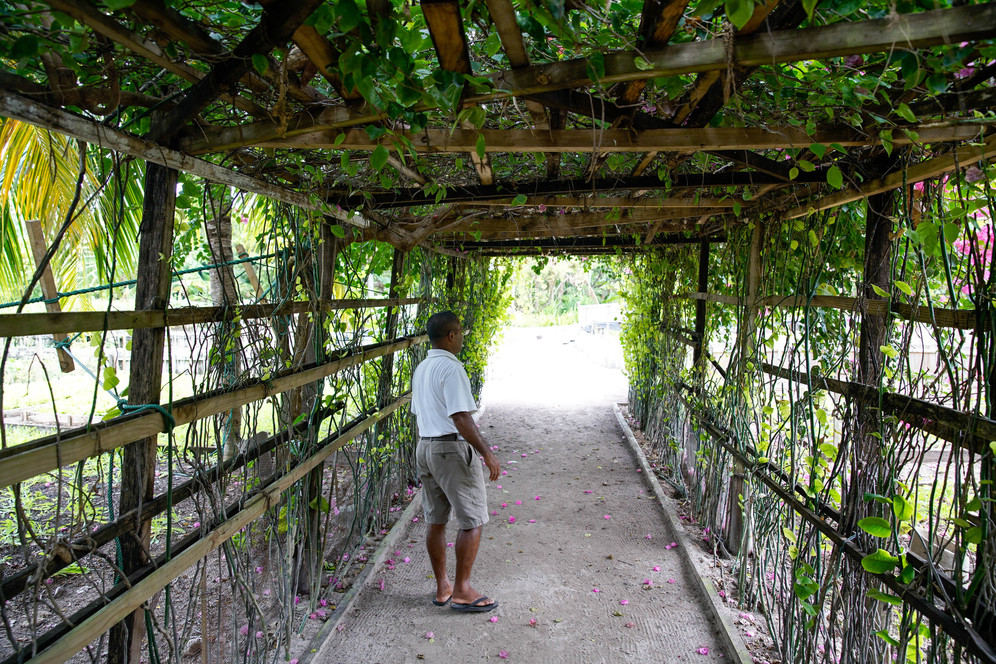 [half_column]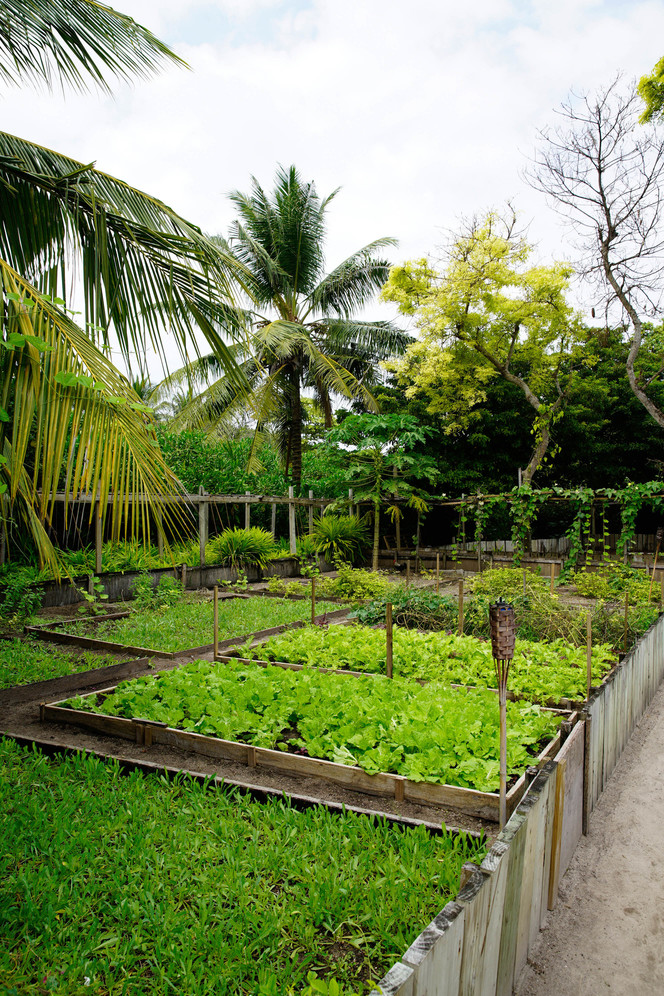 [/half_column]
[half_column]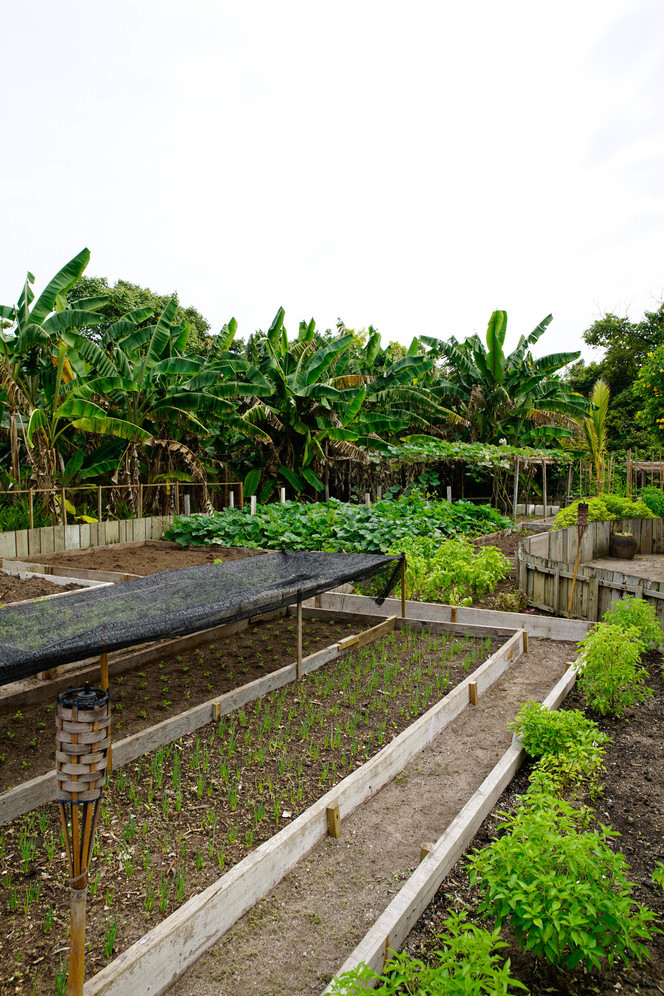 [/half_column]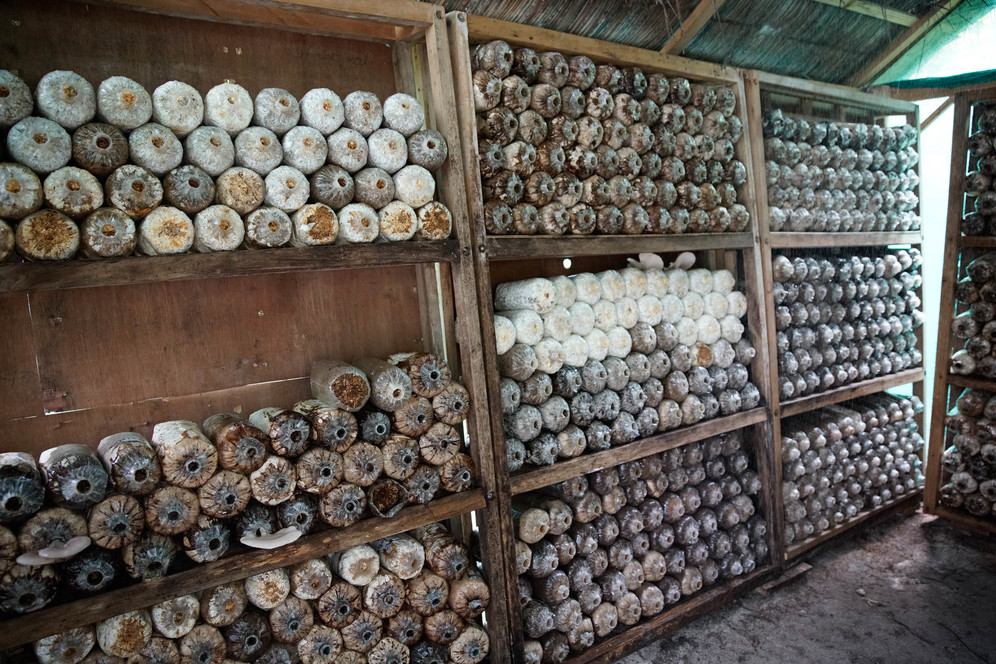 On our itinerary, we had two activities scheduled for us, a jungle movie screening and a dolphin cruise. Both completely different but highly recommended. The movie is a shared screening that is scheduled once a week for a specific movie but unlike any other movie, it is an outdoor movie theater where if you ask me, the stars above you are the main star of the show. You have a small but high-quality buffet options that you can enjoy at the same time. The dolphin cruise is a great family activity where both parents and kids can enjoy themselves and form lifetime memories. This was our first dolphin cruise in the Maldives and we had an incredible time. Without exaggerating we saw at least 100 dolphins throughout the course of the tour and even though we missed the sunset because it was too cloudy, it was still an experience to never forget!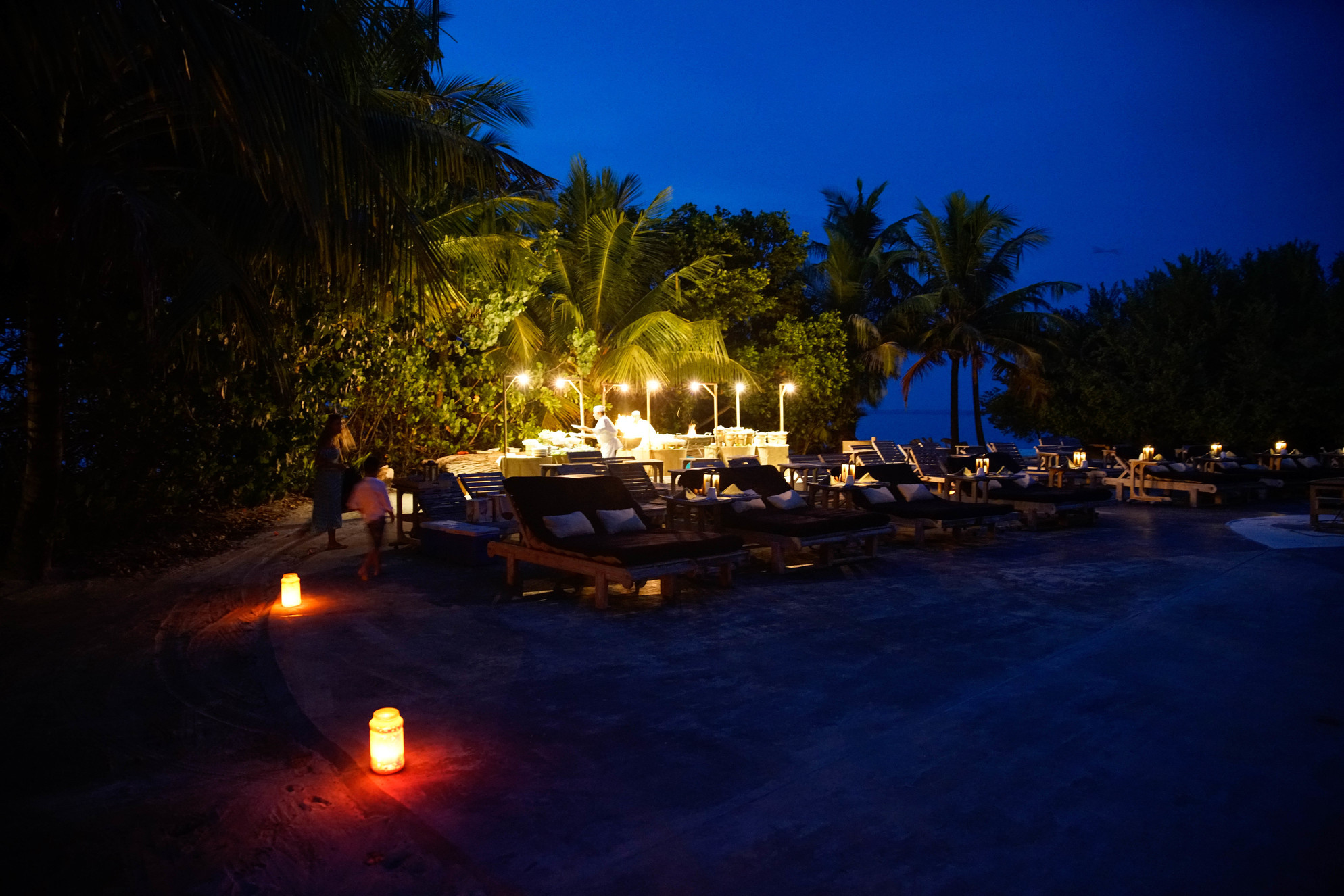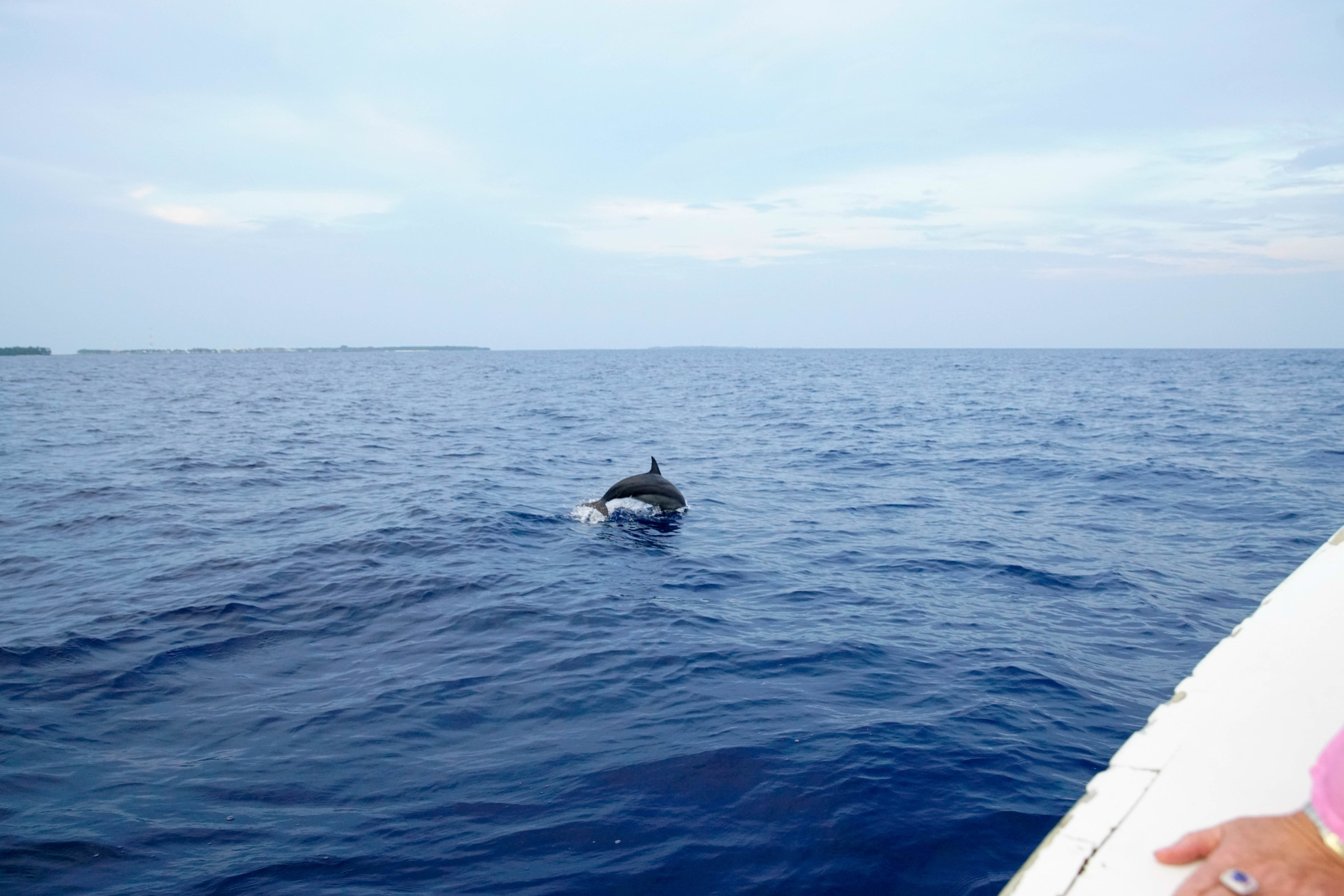 You will notice that there is a sandbank right in front of the island of Soneva Fushi.  You can have a private and romantic picnic here during the day or even spend the night! Yes, they set up a tent for you there with a bed and a few candles and you can spend the night in a sandbank in the middle of the pacific ocean!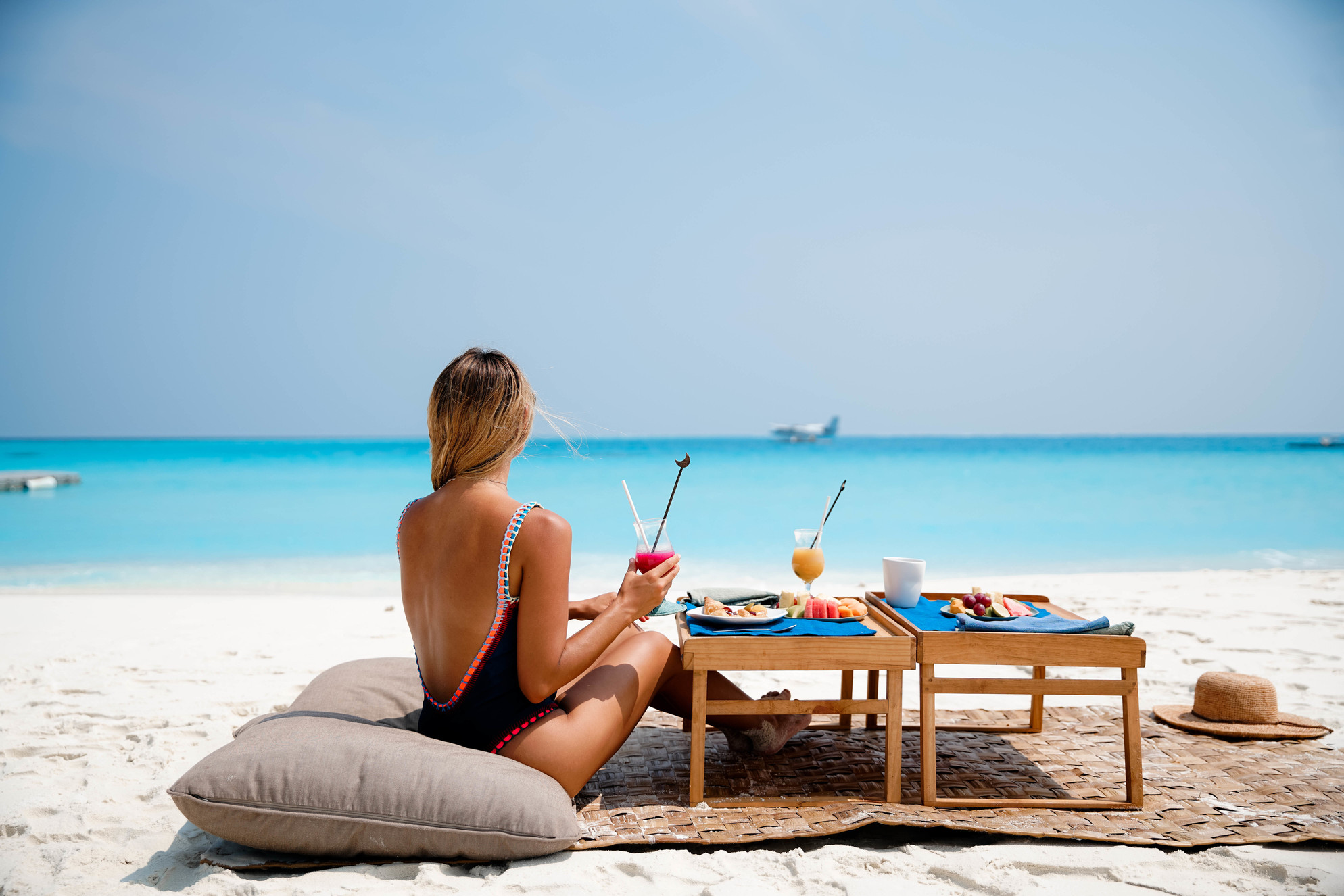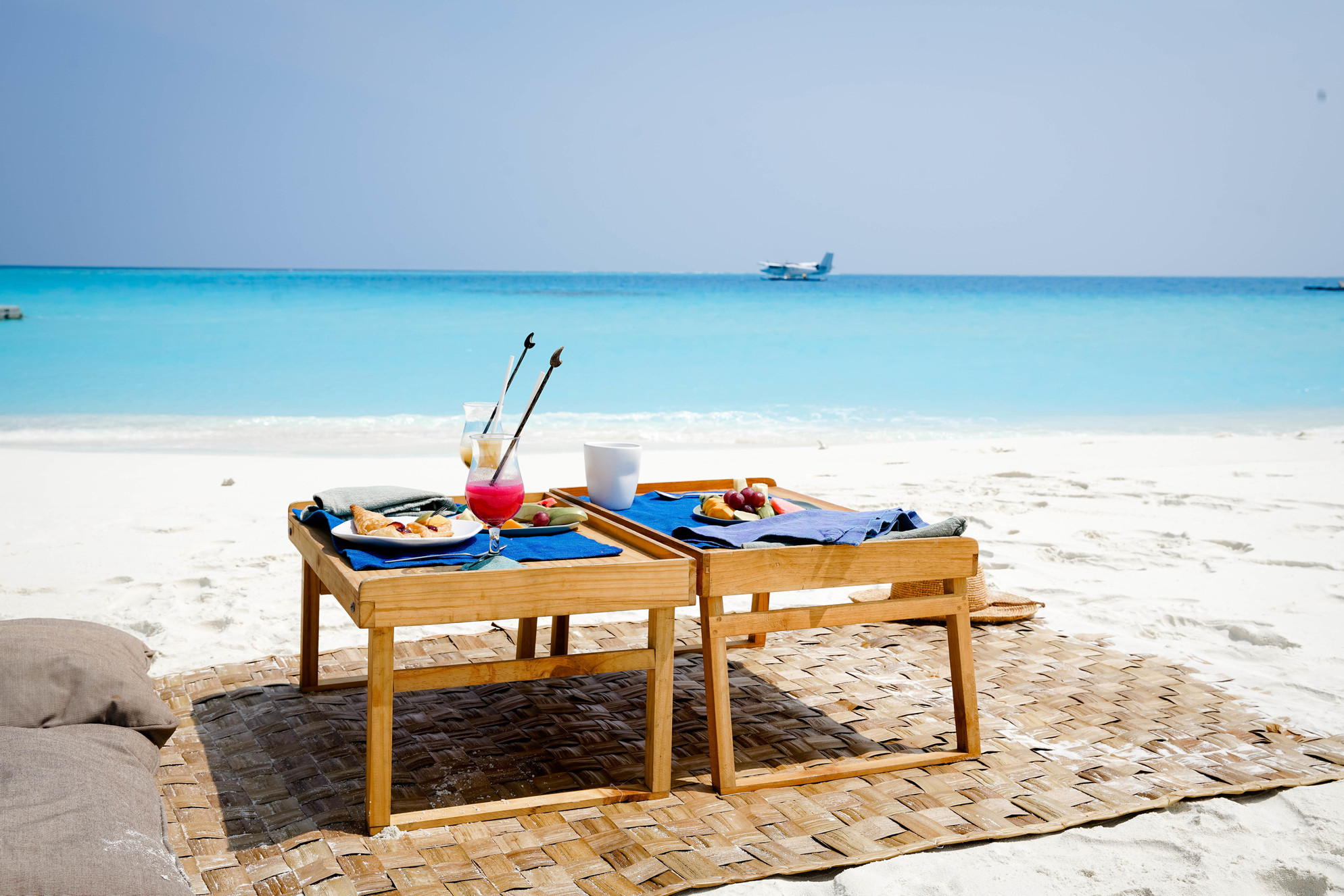 Dining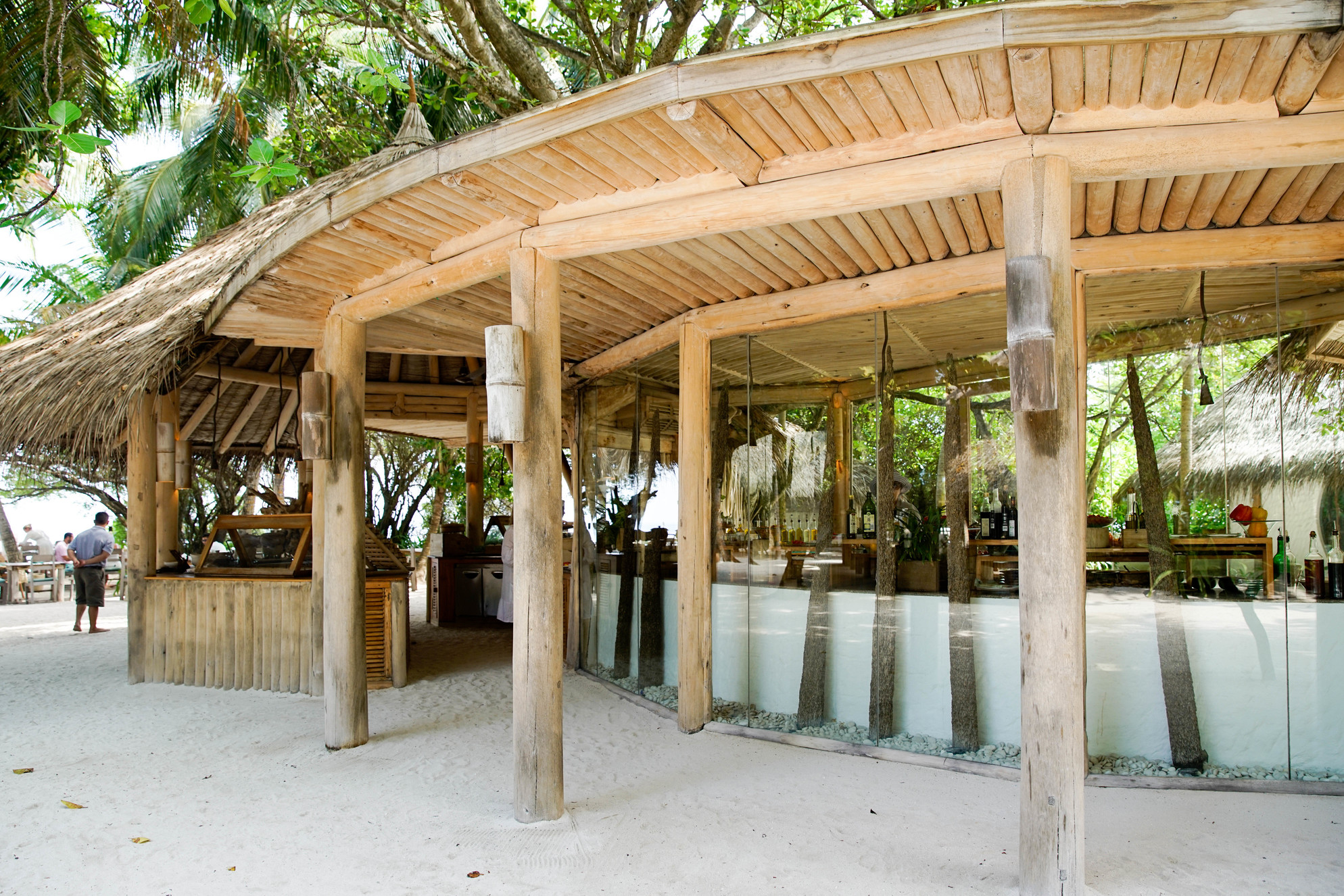 Here is one of our absolute favorite parts of the resort… the food! Oh my, as vegans it can be difficult to have many options in a resort and even when we do, they are very simple dishes such as pasta or pizza. This was definitely not the case at Soneva Fushi. Though they didn't have many different dining restaurants per see, they had incredible variety and most importantly consistently high-quality food throughout the resort. From Japanese, Sri Lankan, Indian to anything we wanted to make vegan for us, we were extremely impressed with the food in the resort. And it was always delivered by someone with a big smile on their face. In fact, their customer service is one of the best we have ever experienced. No matter where we were, the bar, the restaurant, in-villa dining, the kids club, every single staff member was always so genuinely helpful and extremely friendly including our exceptional butler Nura.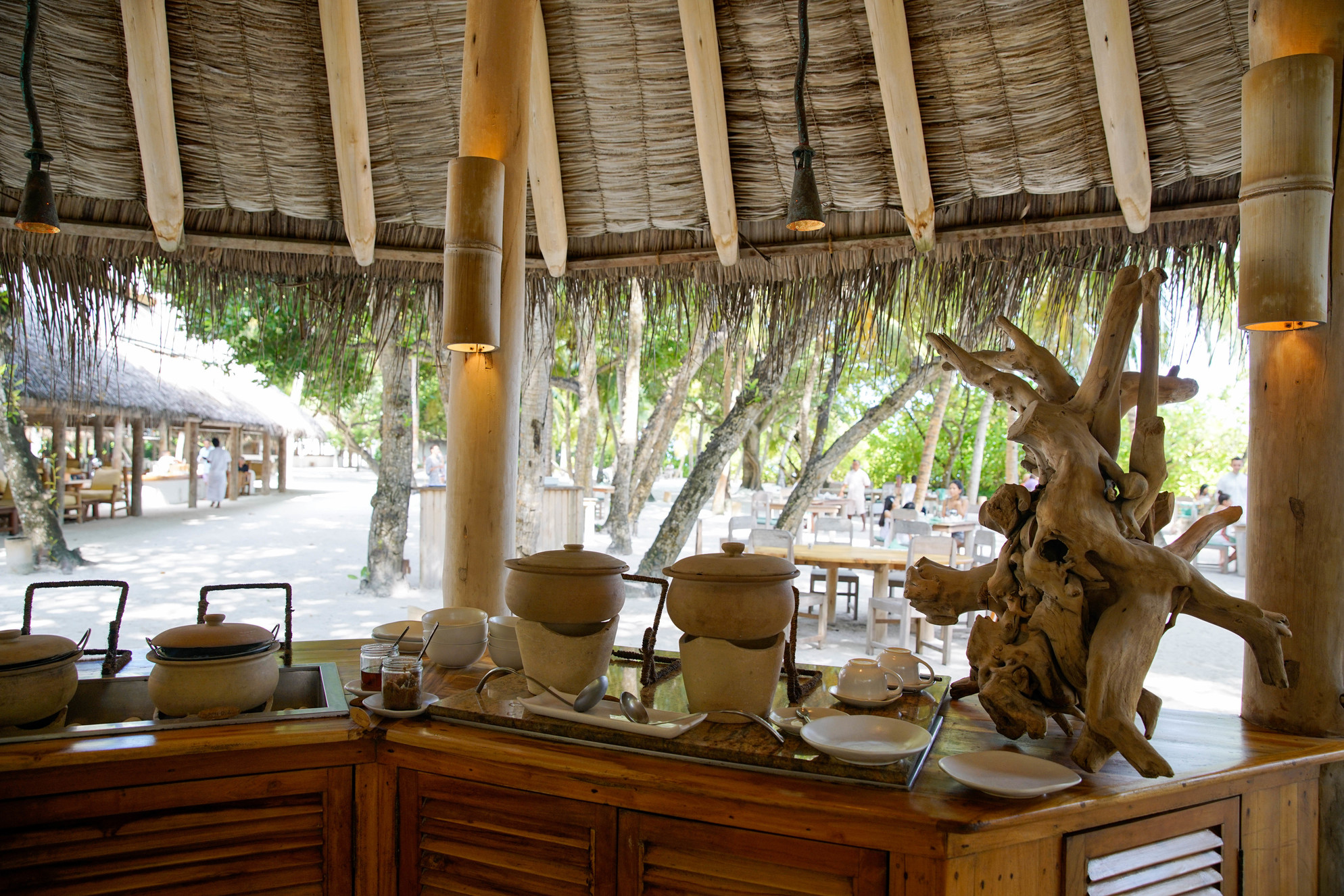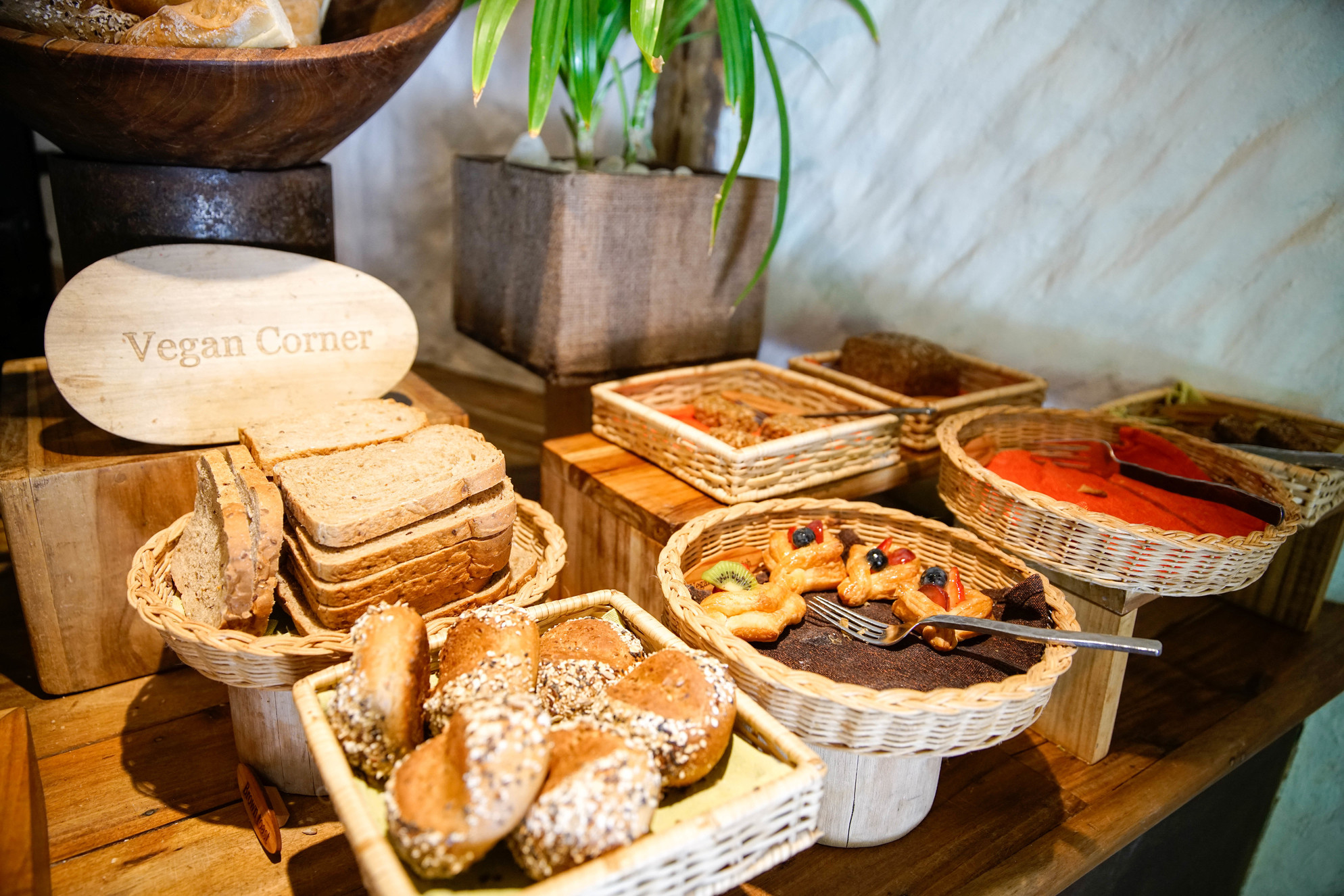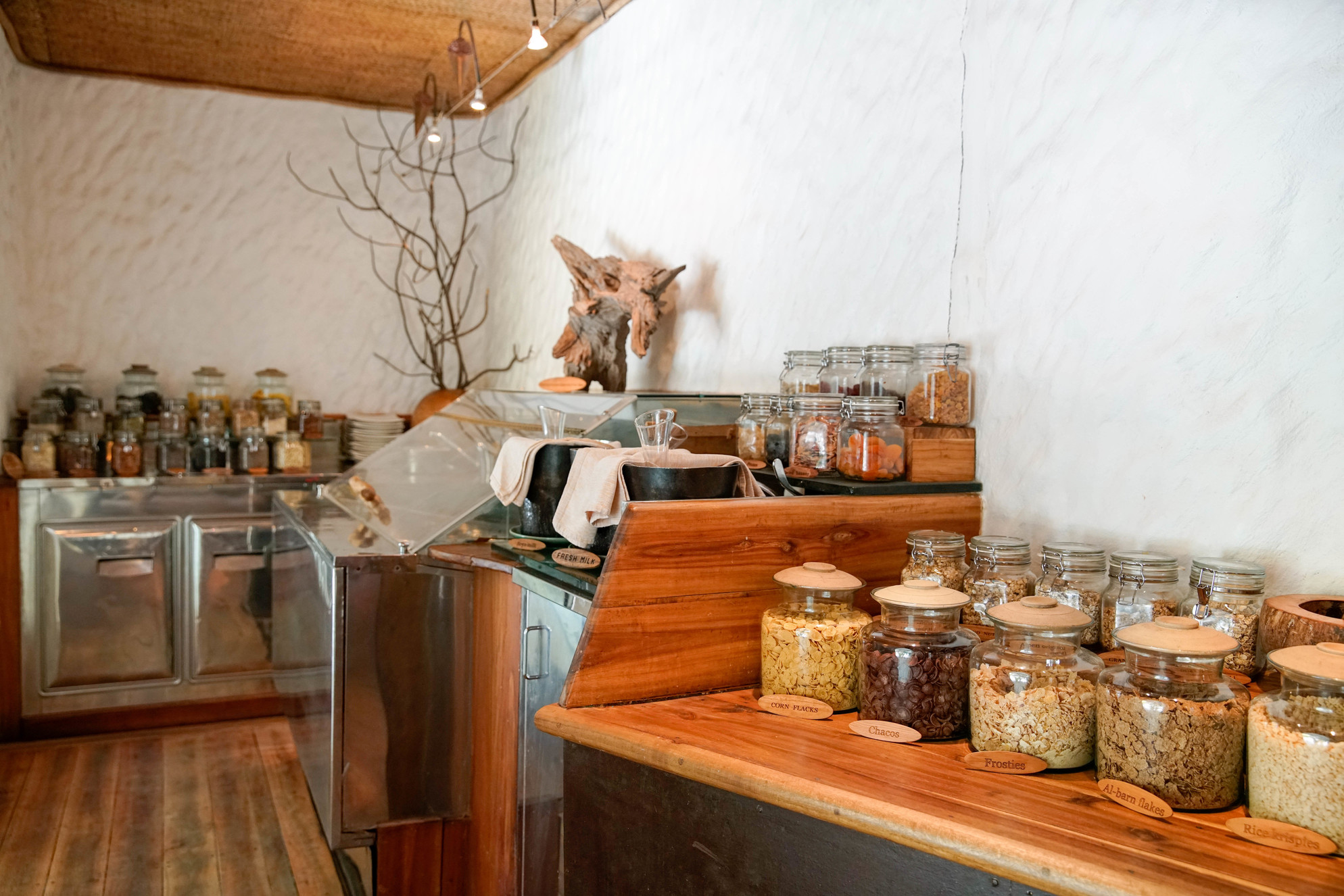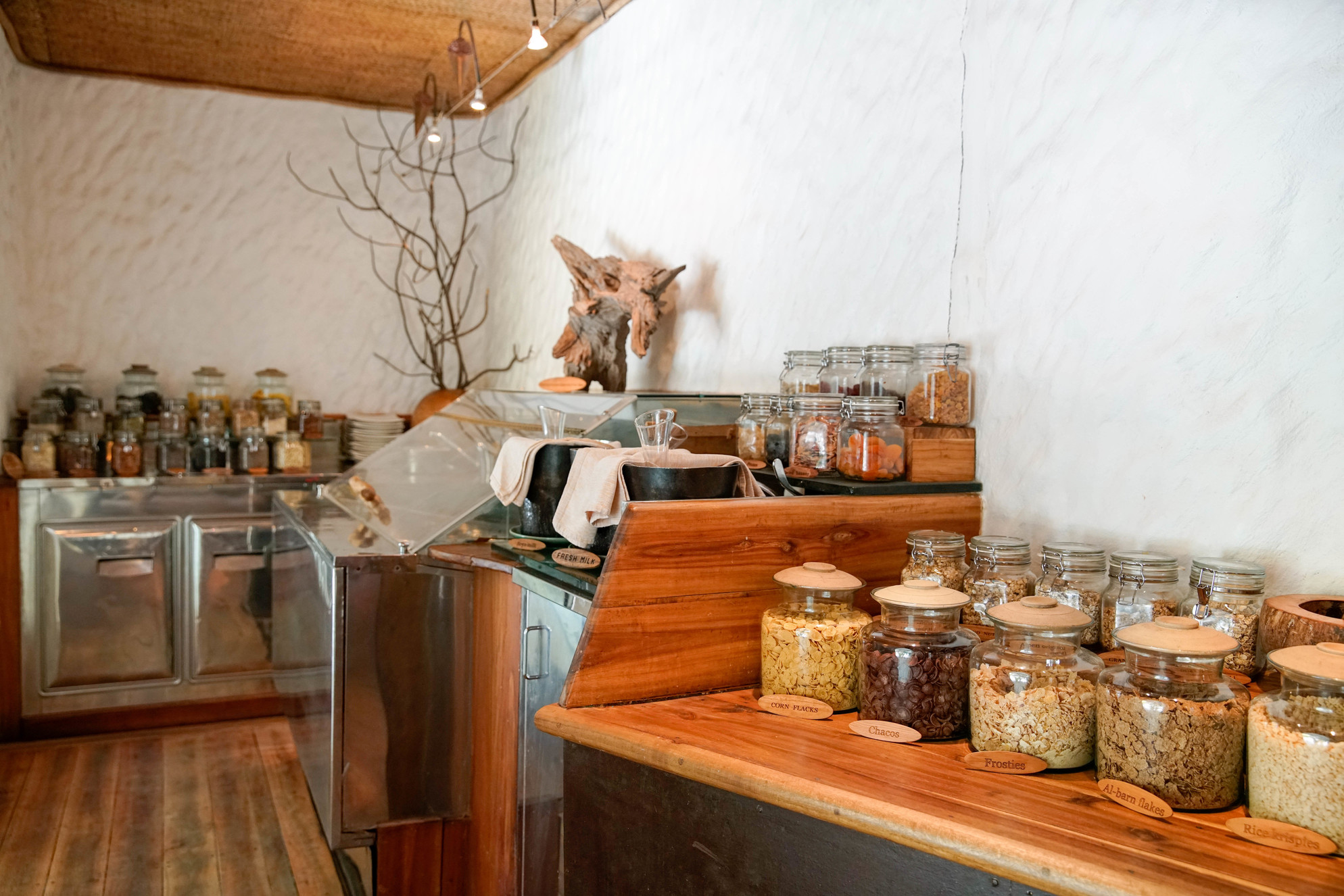 Disclaimer: Though this post is in partnership with Soneva Fushi, as always, all opinions are my own.