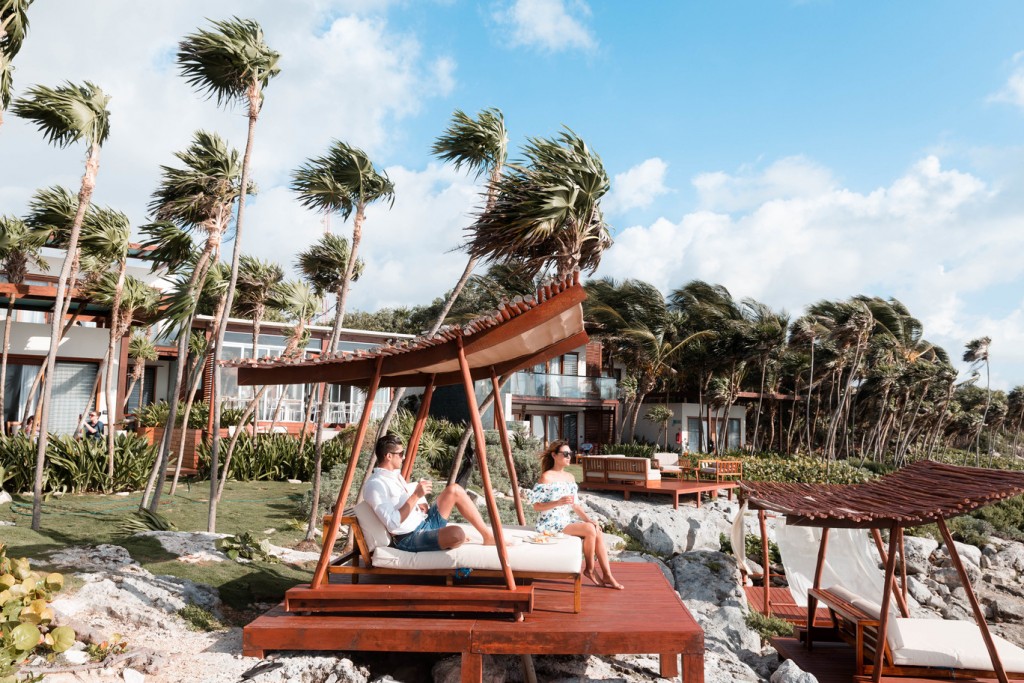 The name says it all… oh mi amor, Mi Amor Tulum. Meaning "My Love" in Spanish, Mi Amor Tulum is a boutique and luxury adults-only property set on a rocky cliff overlooking the beautiful raw Tulum coastline and hundreds of untouched palm trees. Giving you a glimpse of what all the coastline of Tulum used to look like, so raw, virgin and untouched. The location, setting, and ambiance makes this property perfect for lovers in Tulum searching for a secluded, romantic and relaxing getaway.
Check in: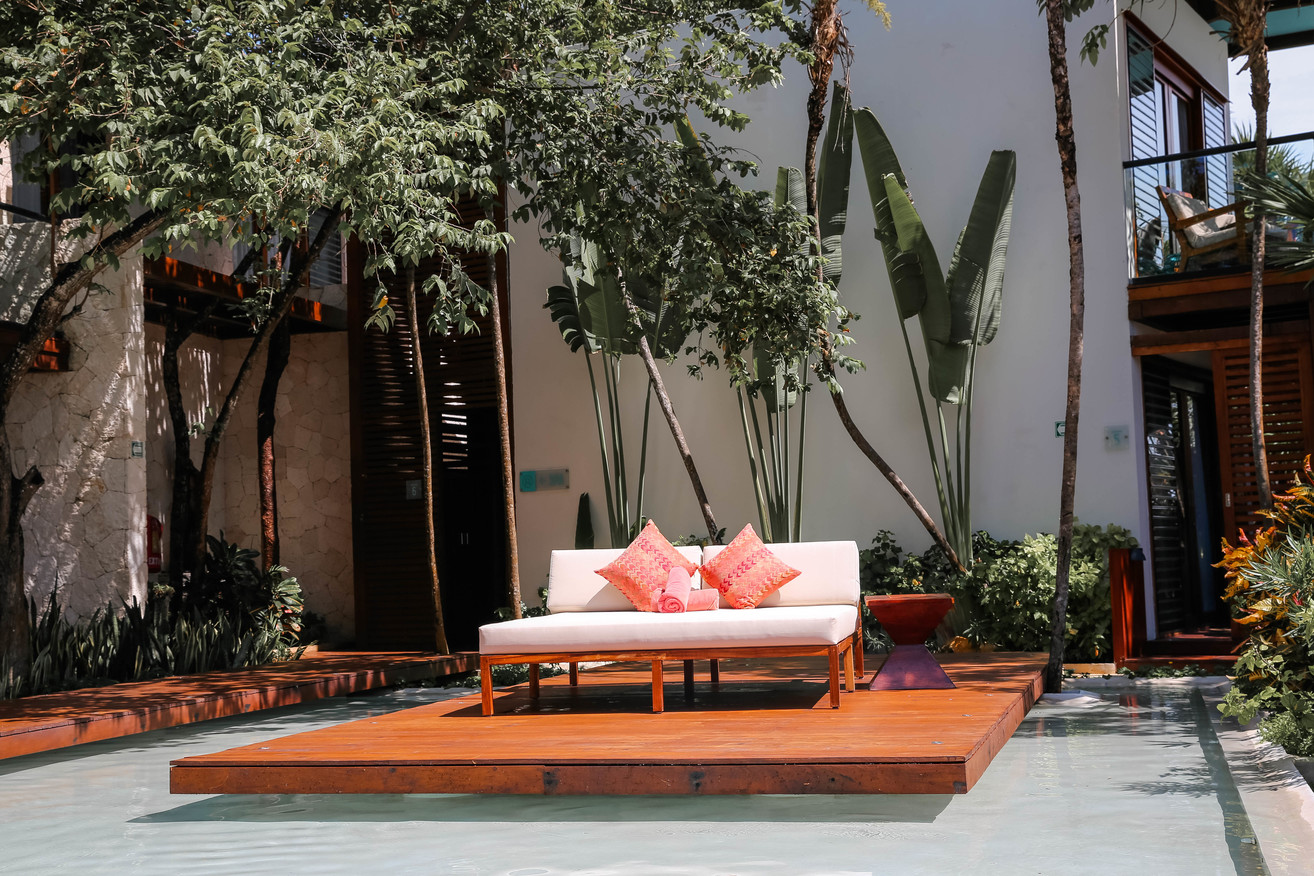 As we were staying in its sister property – La Zebra Tulum (read my review here), we were only a 10-15 min drive away.  We arrived straight to lunch, had a killer falafel sandwich and by the time we were done our room was ready. The weather was too good to go straight to the room so we decided to hang out by the pool and restaurant area while our luggage waited in the lobby.
Location: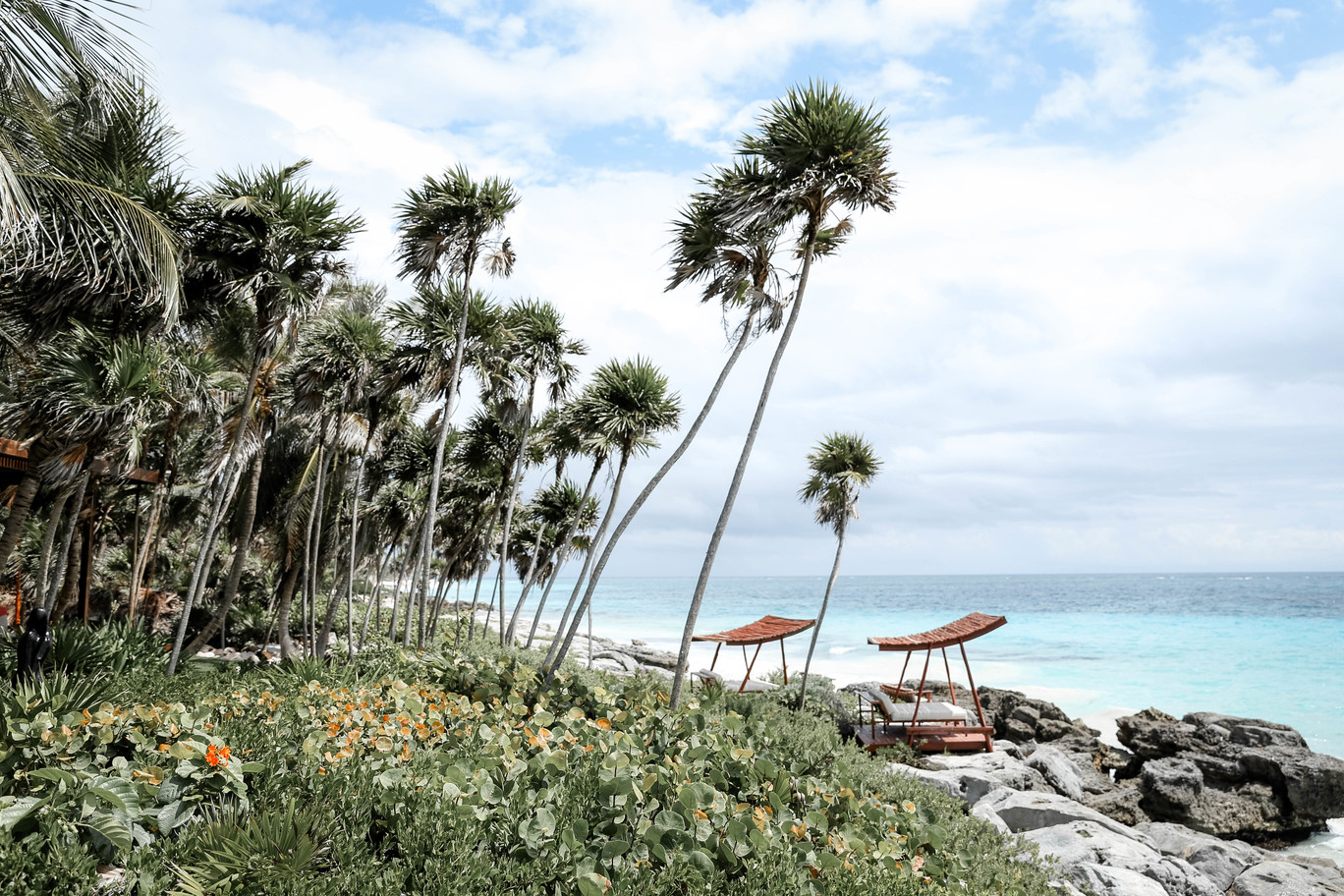 Located next to the Tulum Ruins, Mi Amor Tulum is a boutique adults-only luxury property that shares the same gorgeous coastline and beach as the Tulum Ruins which is one of the best beaches in Tulum – only 3km away. As this hotel is located right at the entrance of the hotel zone in Tulum, it is best to either rent a car or take a taxi for the fastest and most convenient way to reach the area with the shops and restaurants. You can also go "Tulum Style" and just ride a bike, but from our experience, it's worth going with 4 wheels rather than 2 🙂
The Room: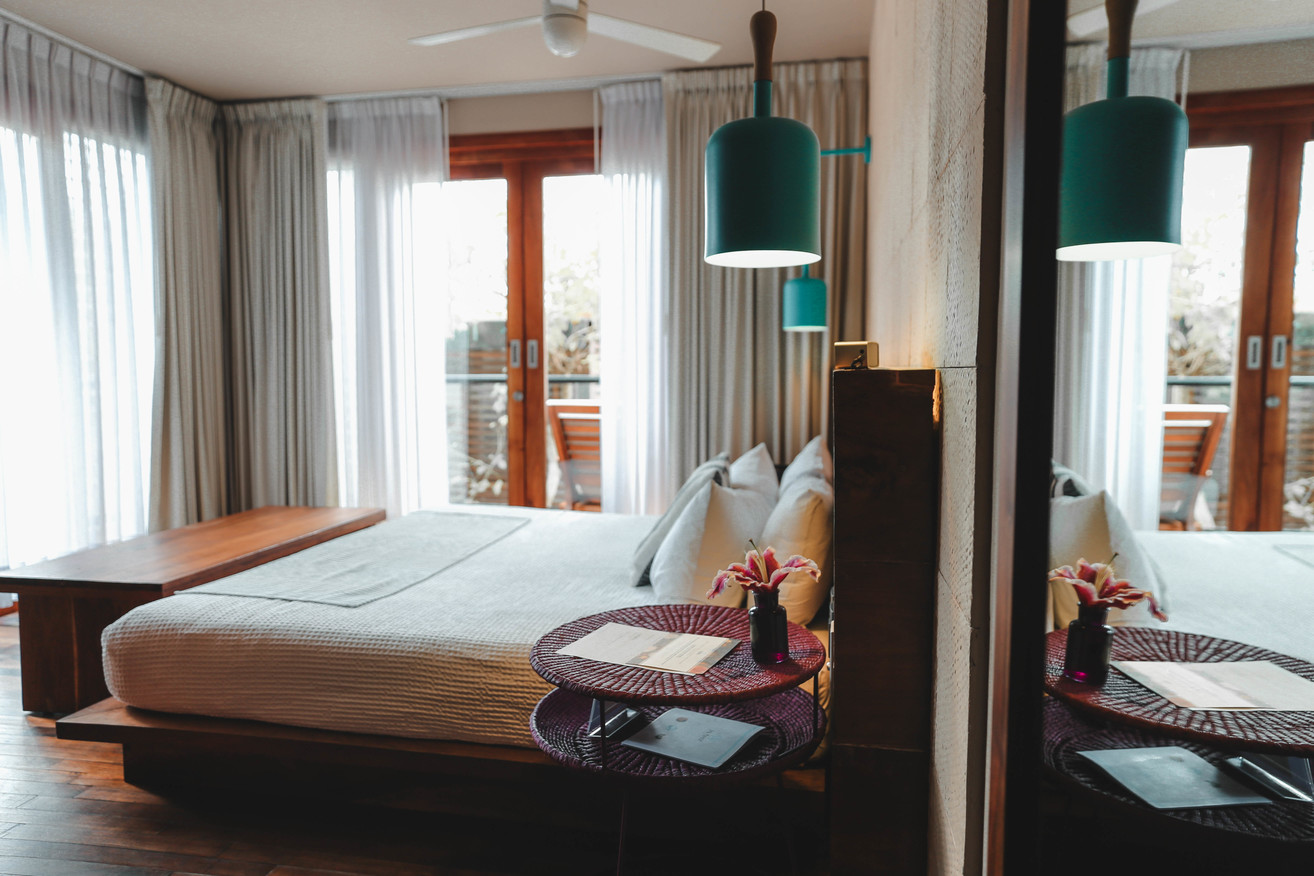 Our room that we were welcomed to was a jungle view room which is their starter room. Our room was very nicely designed in typical Tulum fashion meaning with lots of wood, wooden furniture and with colorful accents.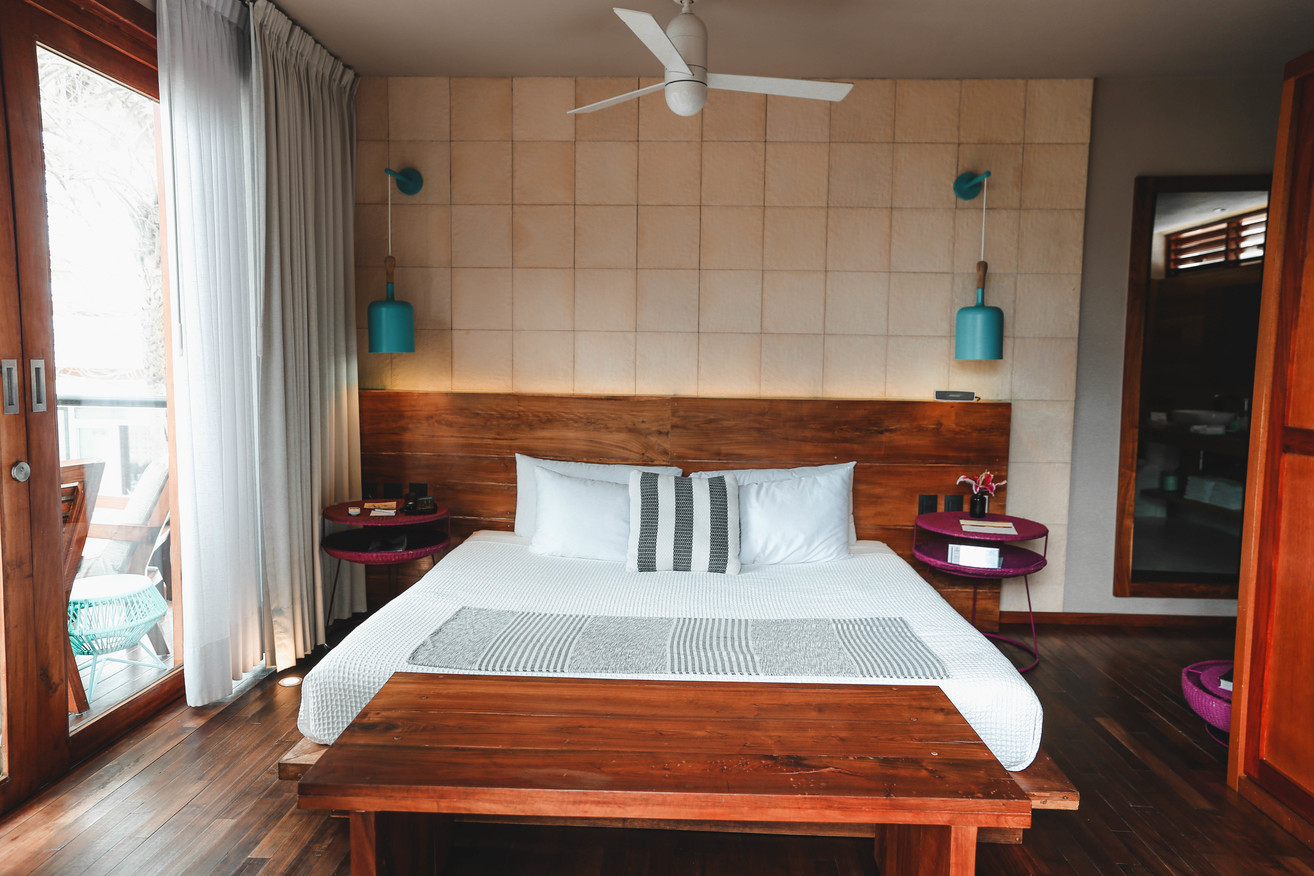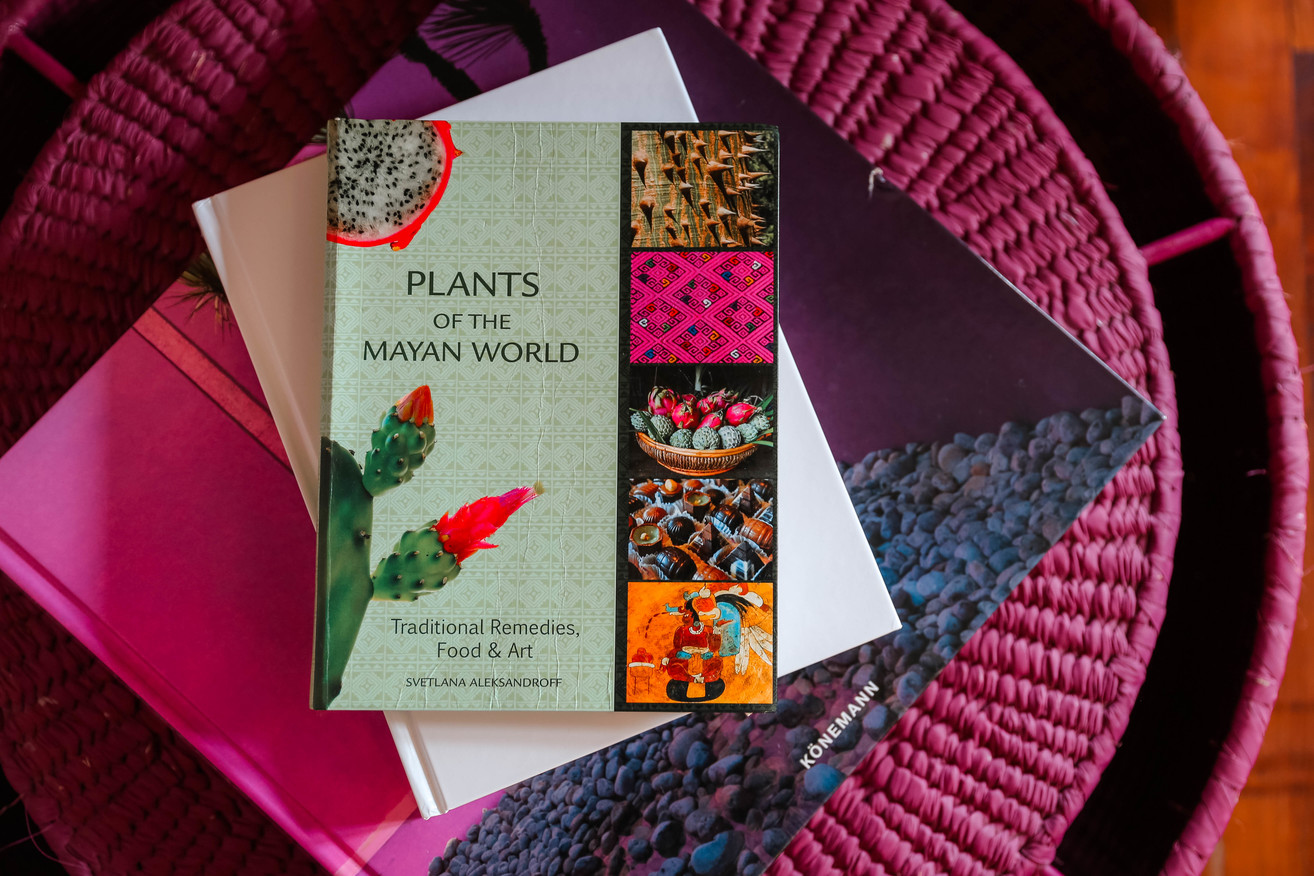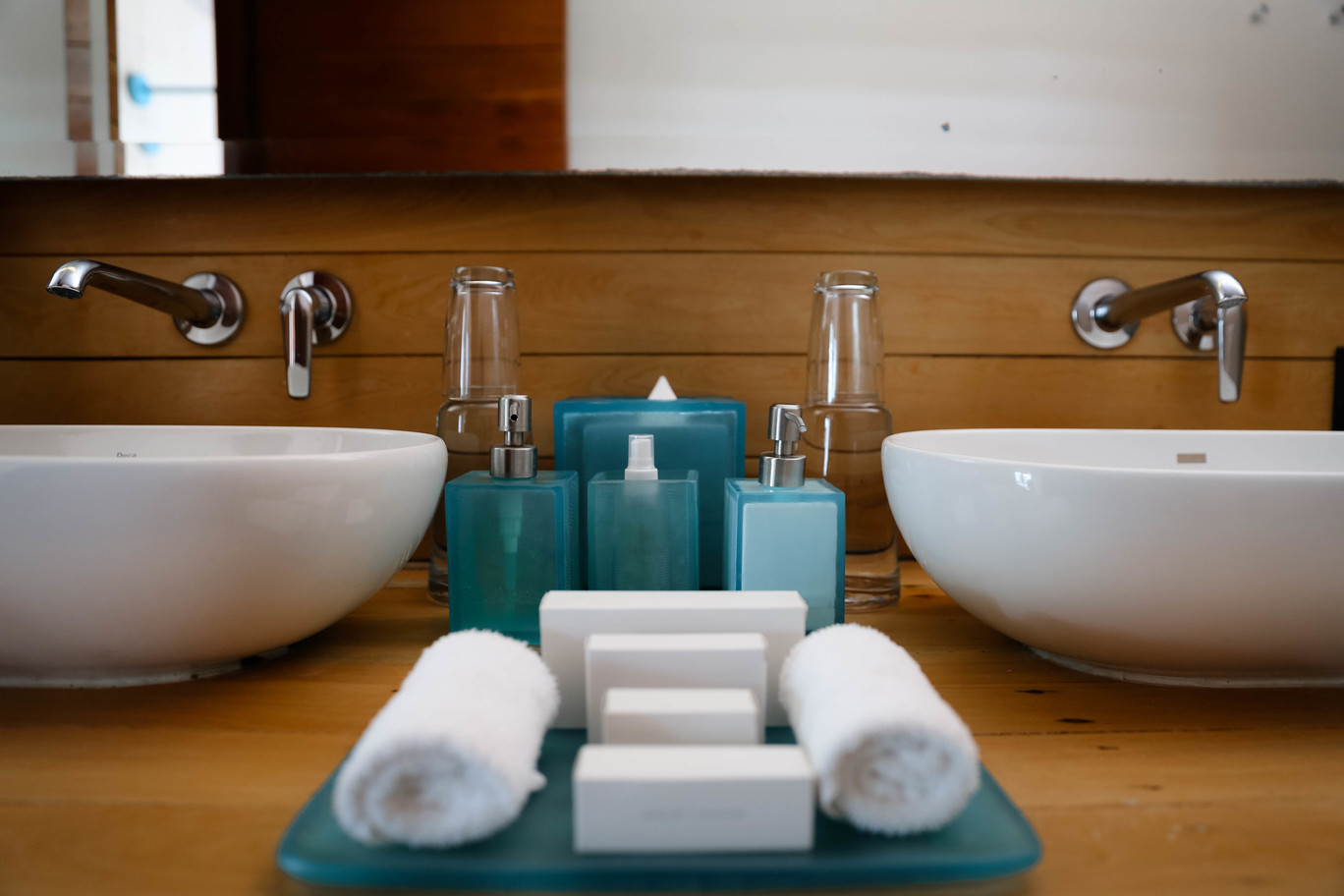 As you can see our room was very small only offering enough space for the bed, closet and the bathroom. But we had a cute little balcony with partial ocean view and view of the pool which was very nice. I just wish there would have been a sitting area for work. I recommend you stay in one of the rooms closer to the water as they have their own private plunge pool surrounded by palm trees and overlooking the water.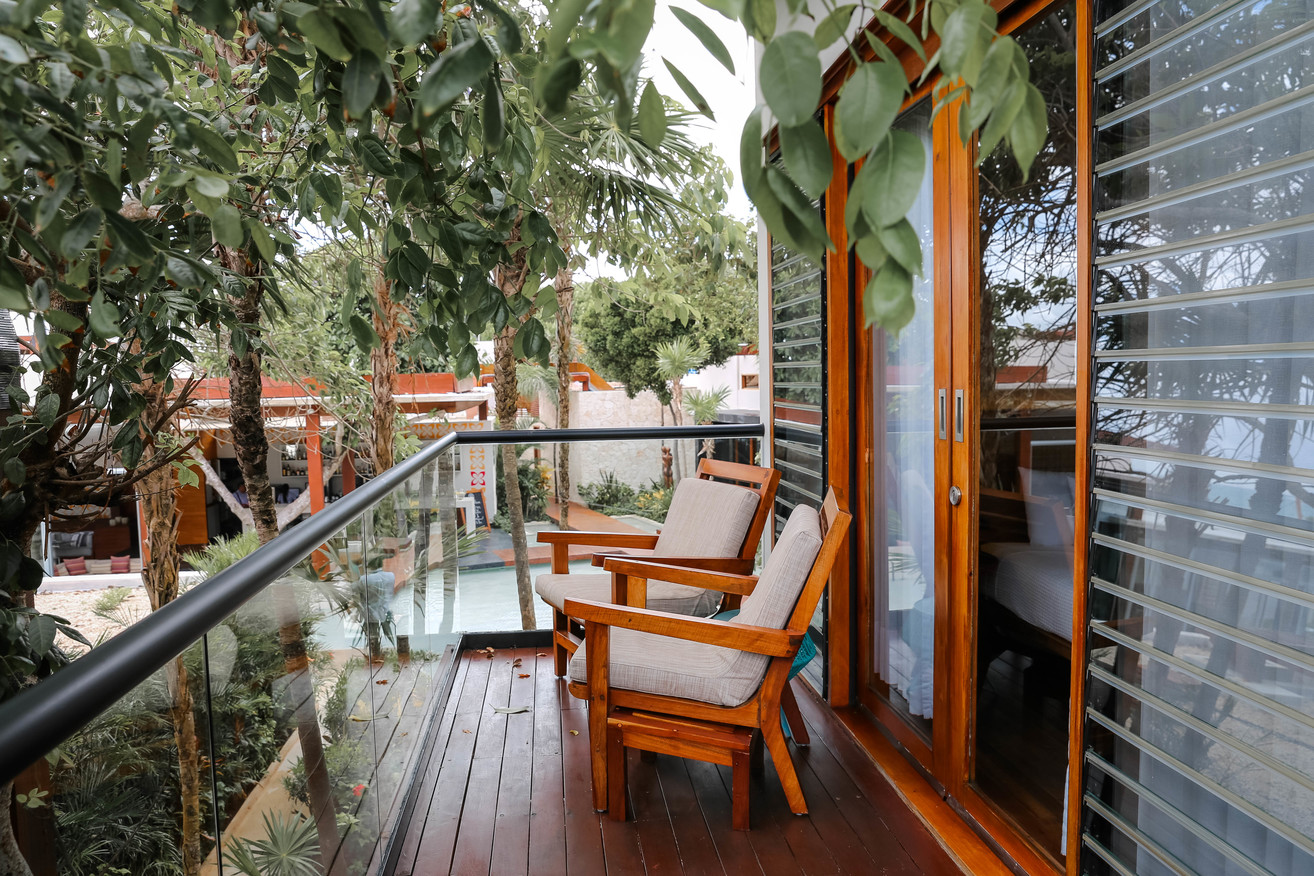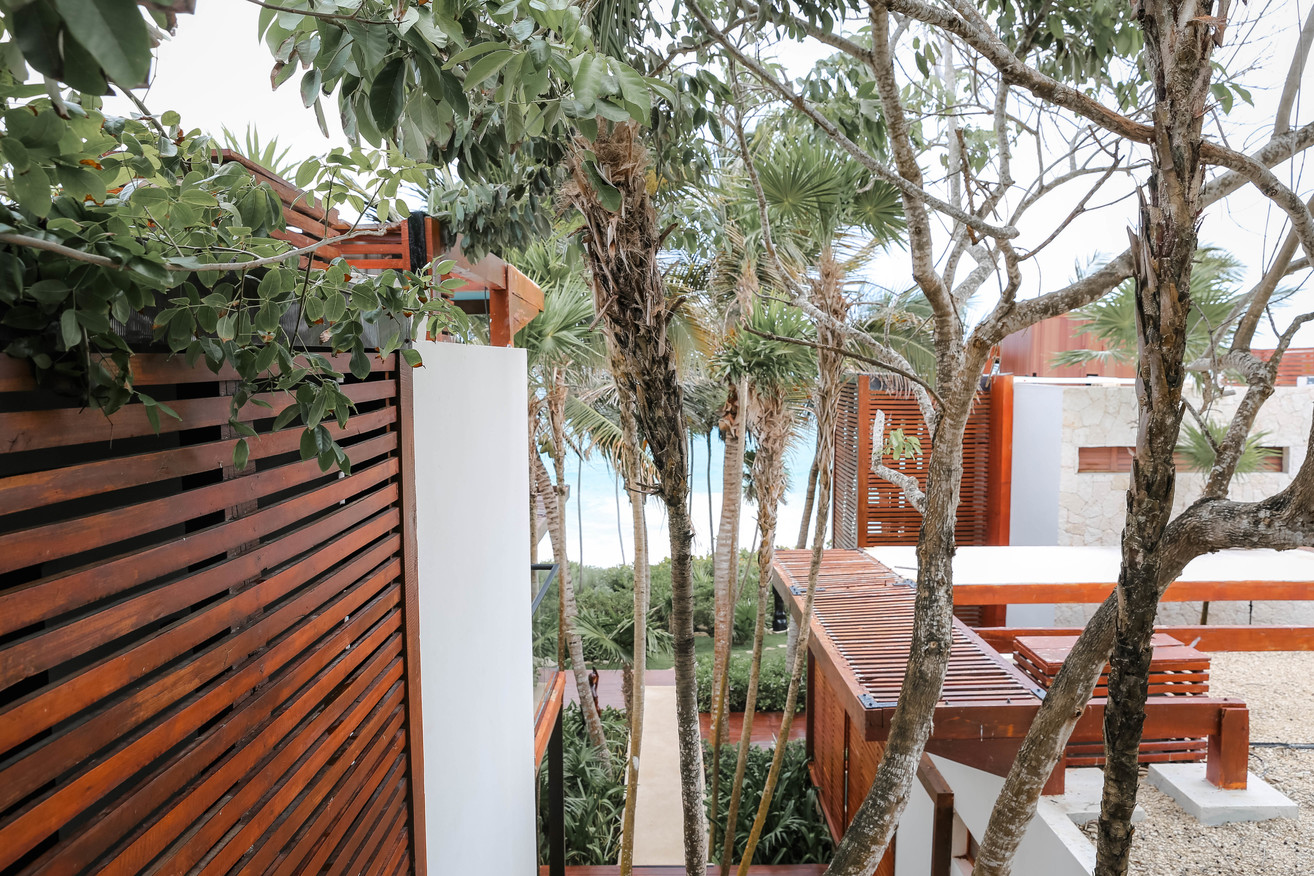 Pool, Beach & Amenities: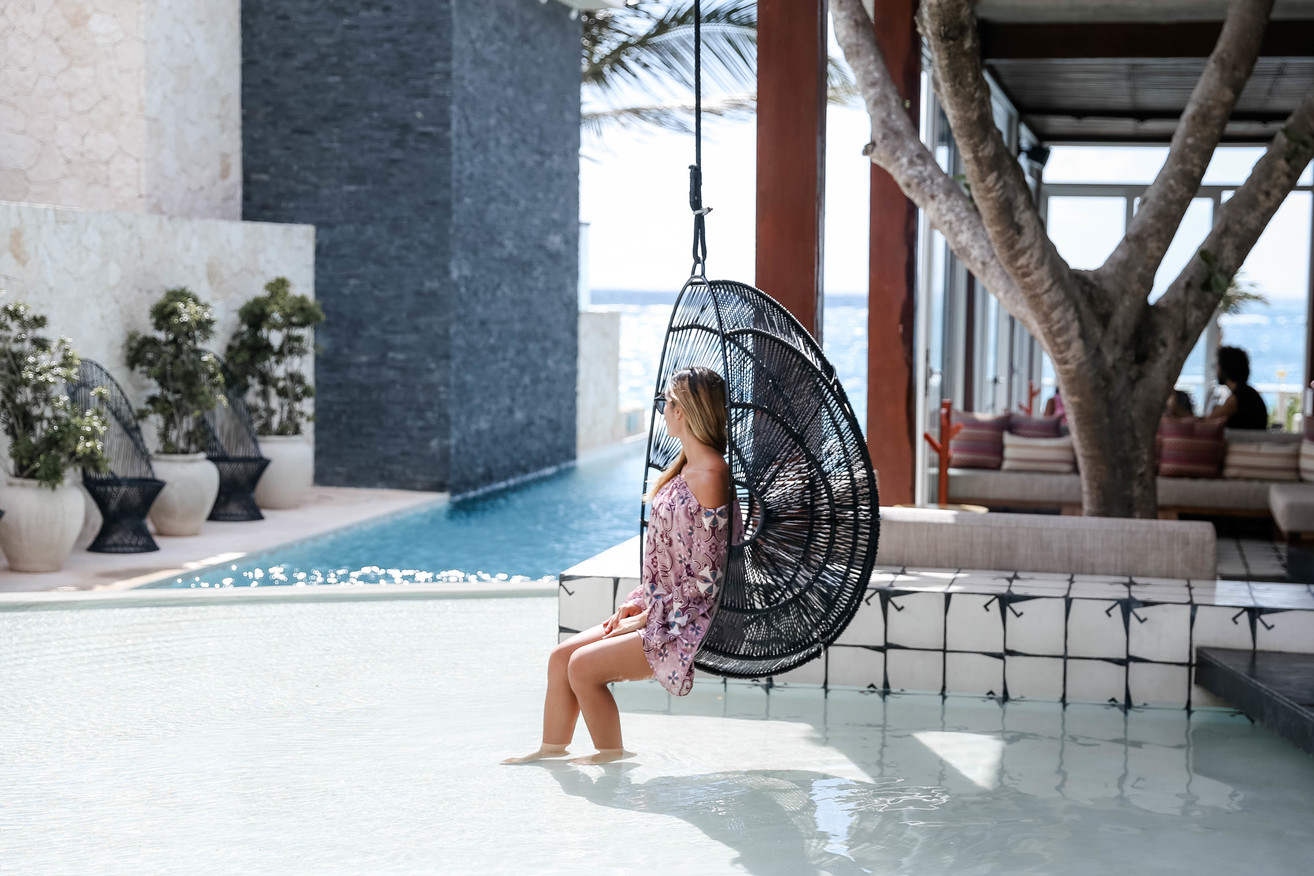 We knew the hotel was a boutique hotel but the hotel was smaller than what we had imagined it to be. Though the hotel only has a few amenities such as one restaurant, a small spa, an infinity pool and oceanfront cabanas, this is what gives this hotel its secluded, romantic, and hideaway feel.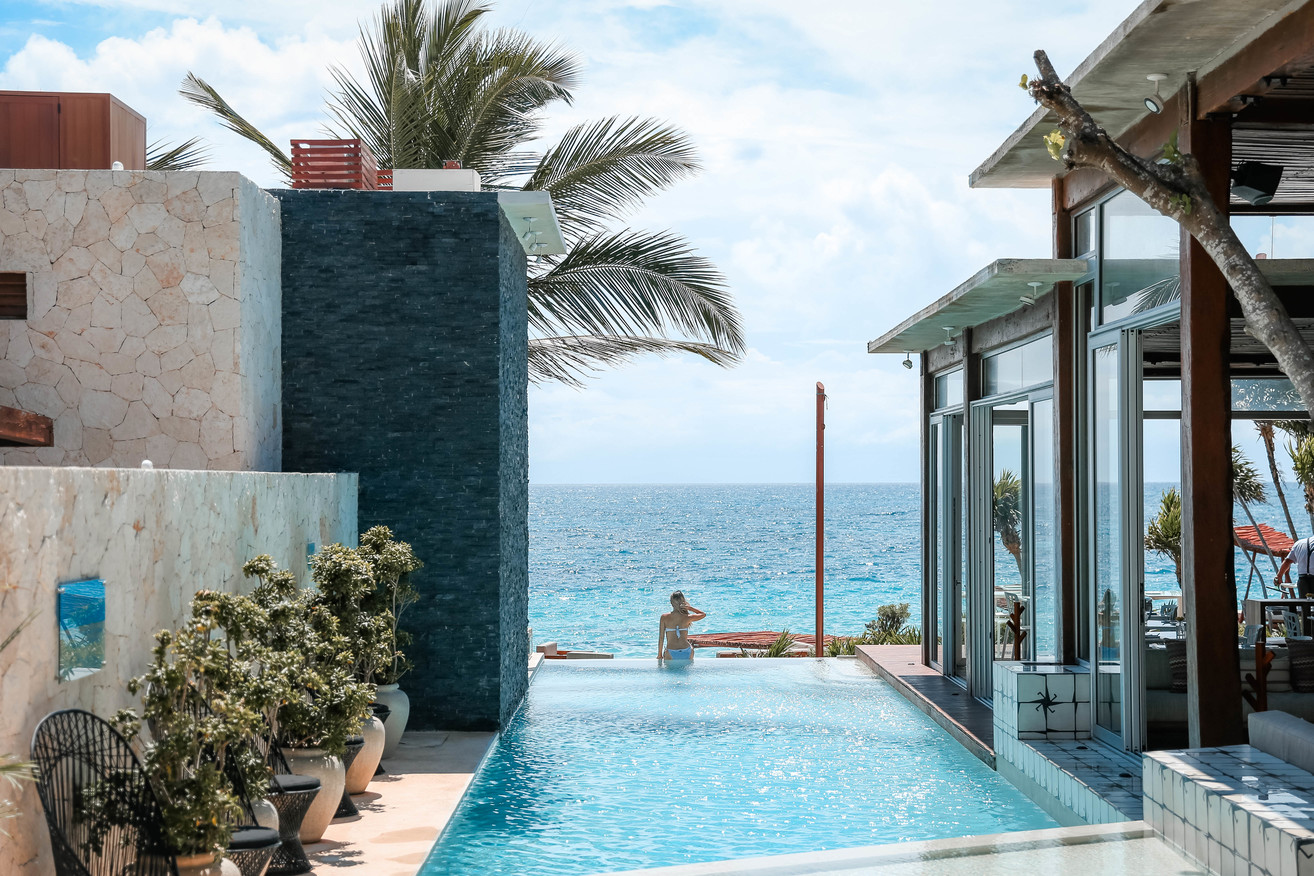 From the lobby, you can basically see all of the property. In front of it, there is the restaurant/bar area, the infinity pool and the rooms both on the right and left-hand side and the ocean straight ahead.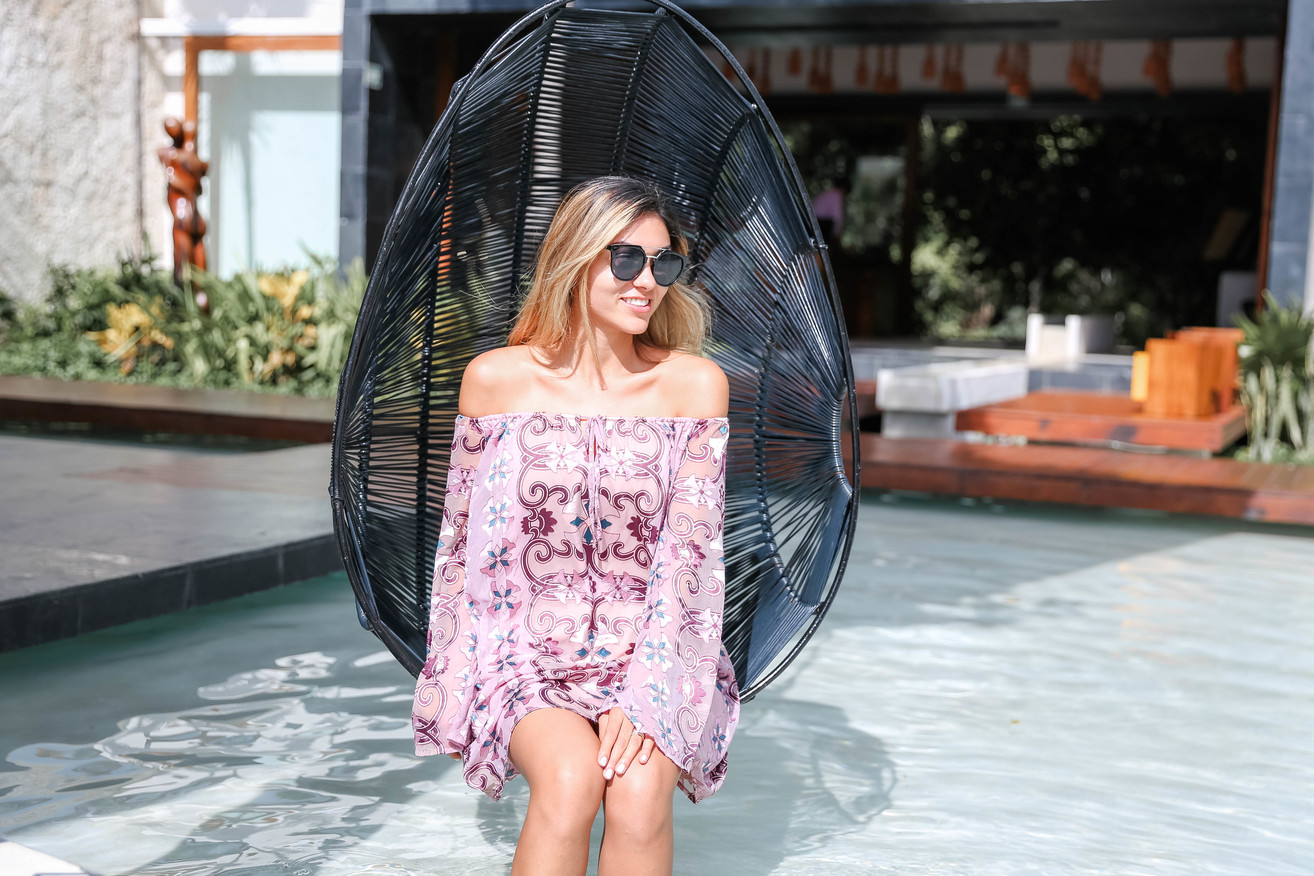 The infinity pool has a beautiful view of the Caribbean water surrounded by palm trees and since you are right next to the restaurant you can get drinks easily delivered there.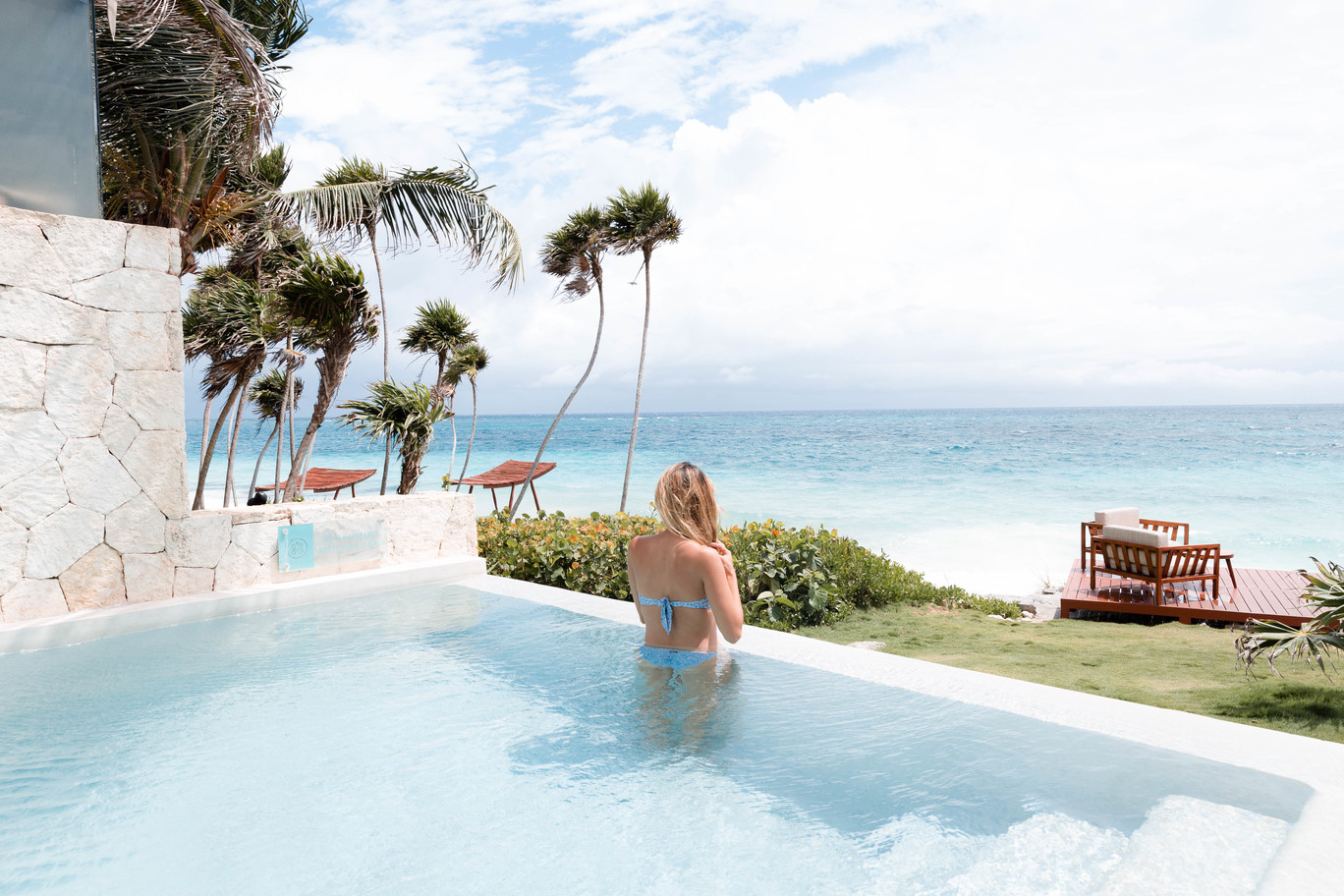 But the most magical part and my absolute favorite part of this hotel are the oceanfront cabanas located on the rocky cliff. Here is where you can enjoy your breakfast and this is where we spent most of our time in the hotel.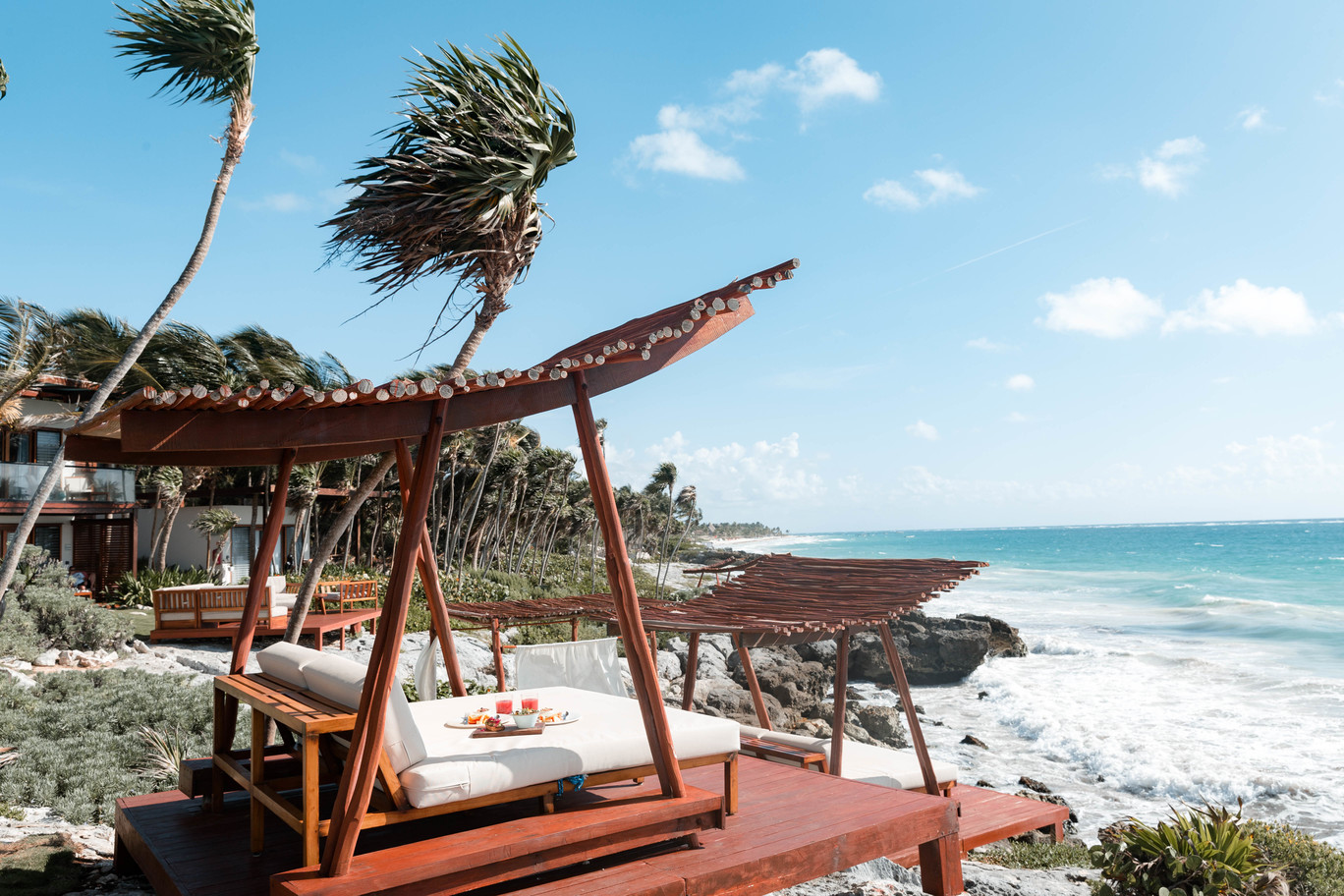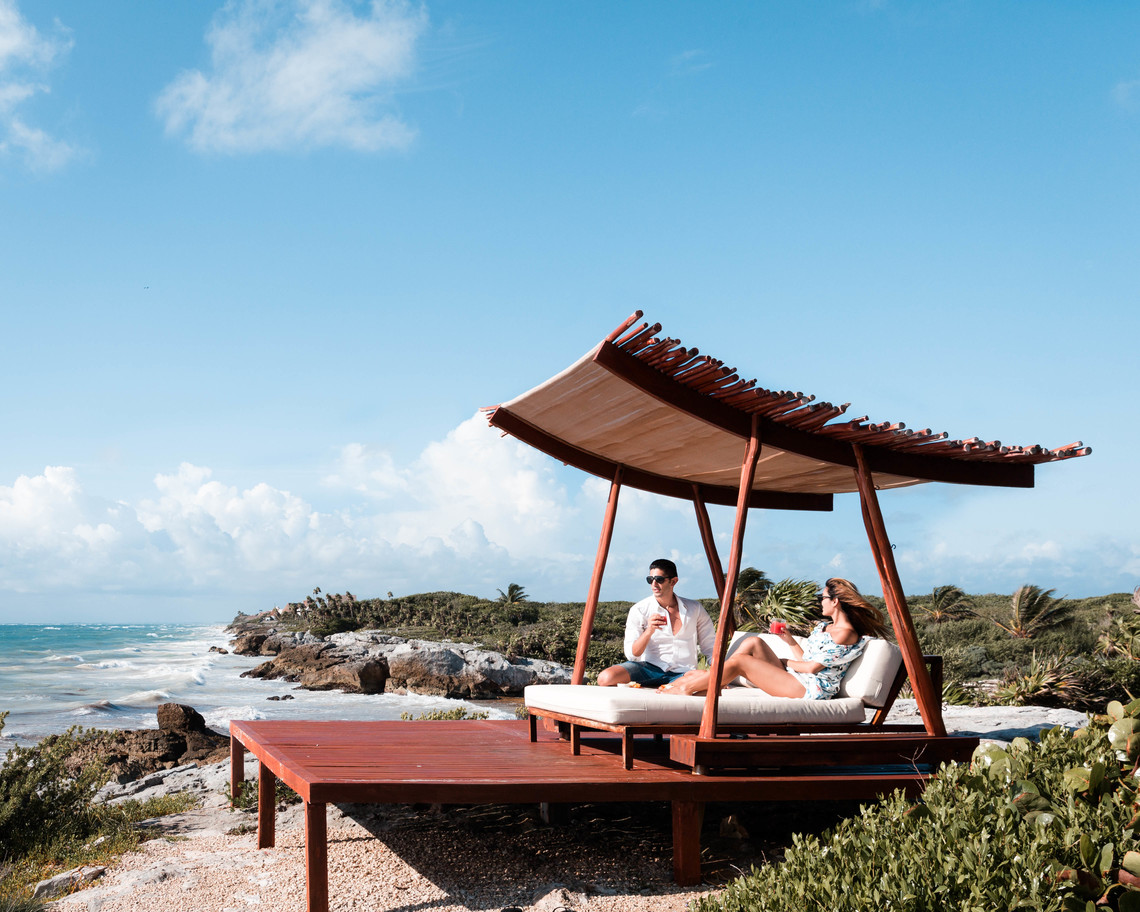 Just relaxing, reading a book, having breakfast, and also taking many pictures. The view from the coastline, the breeze, listening to the waves… everything was so magical and romantic in this spot.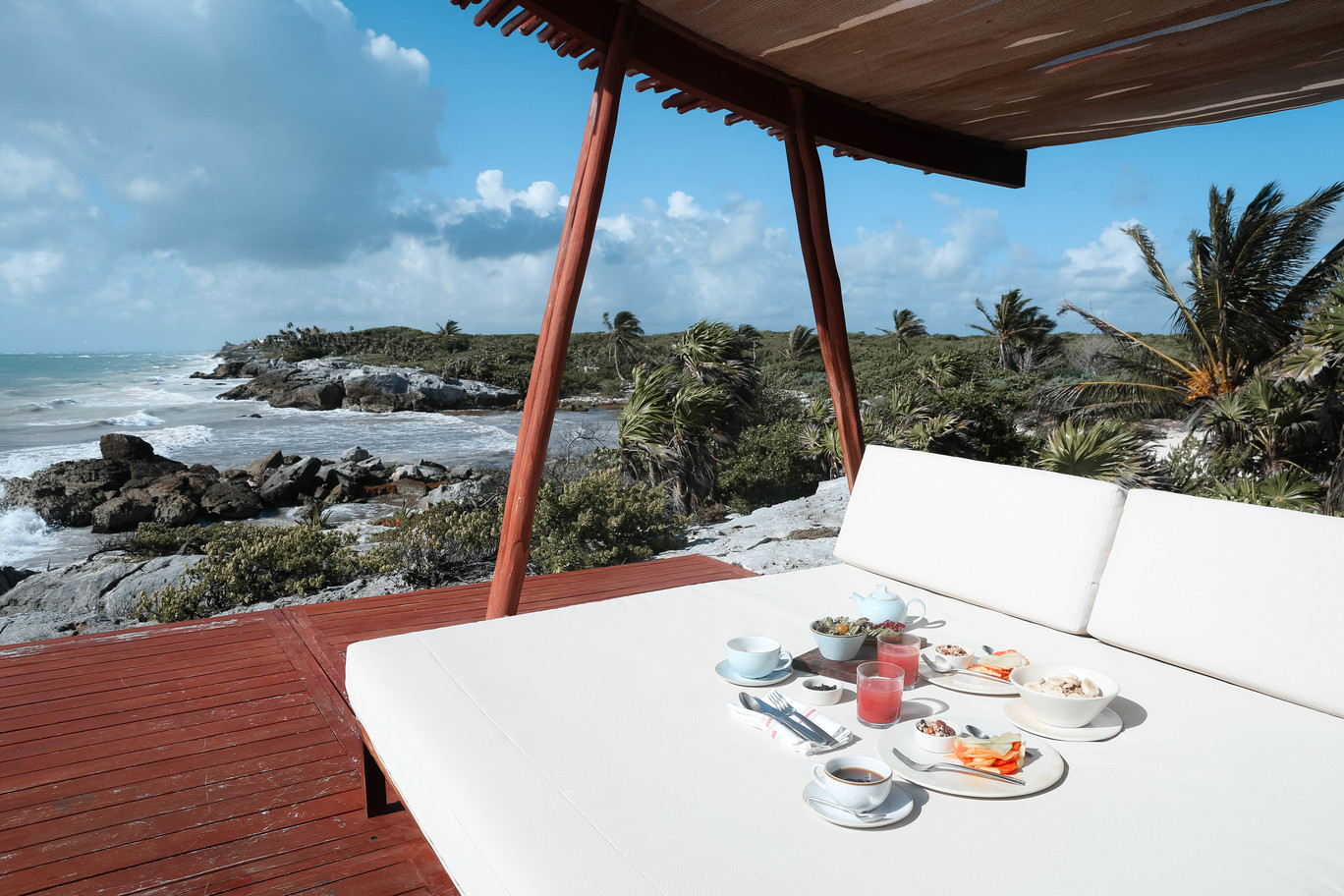 Dining: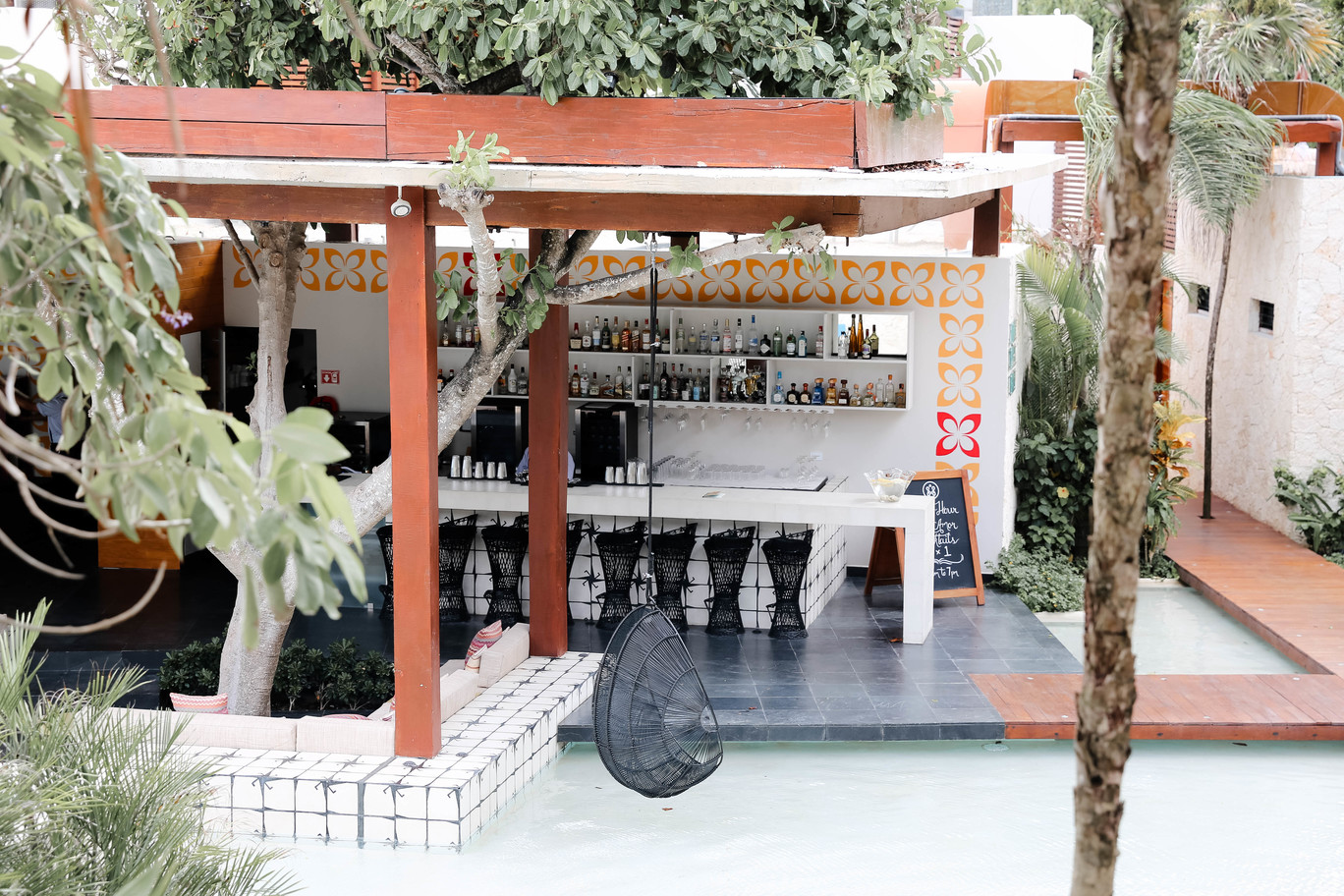 Being a boutique property, there is only one main restaurant in Mi Amor Tulum. Here is where you will be enjoying all of your meals, including the a la carte breakfast which is included in your room rate. The quality and variety of the breakfast is great and the portions are very good but the best part is that you have the option to either enjoy your meal in the restaurant or have it in one of the cabanas by the water. For us, it was an obvious choice and ended up having all of our breakfasts and drinks in the cabanas because everything about them is so magical.
We were actually quite impressed by the hotels vegetarian and vegan options for both breakfast and lunch (we didn't eat dinner there) and they were also very accommodating in making something for us that we would enjoy and were able to eat.
Knowing that Mi Amor hotel is a sister property to one of our favorites, La Zebra and part of Small Luxury Hotels and Colibrique Boutique property, our expectations were very high for this property and though the property was smaller than what we imagined, it certainly did not disappoint.
Disclaimer: Though this post is in partnership with Mi Amor Tulum, as always, all opinions are my own.