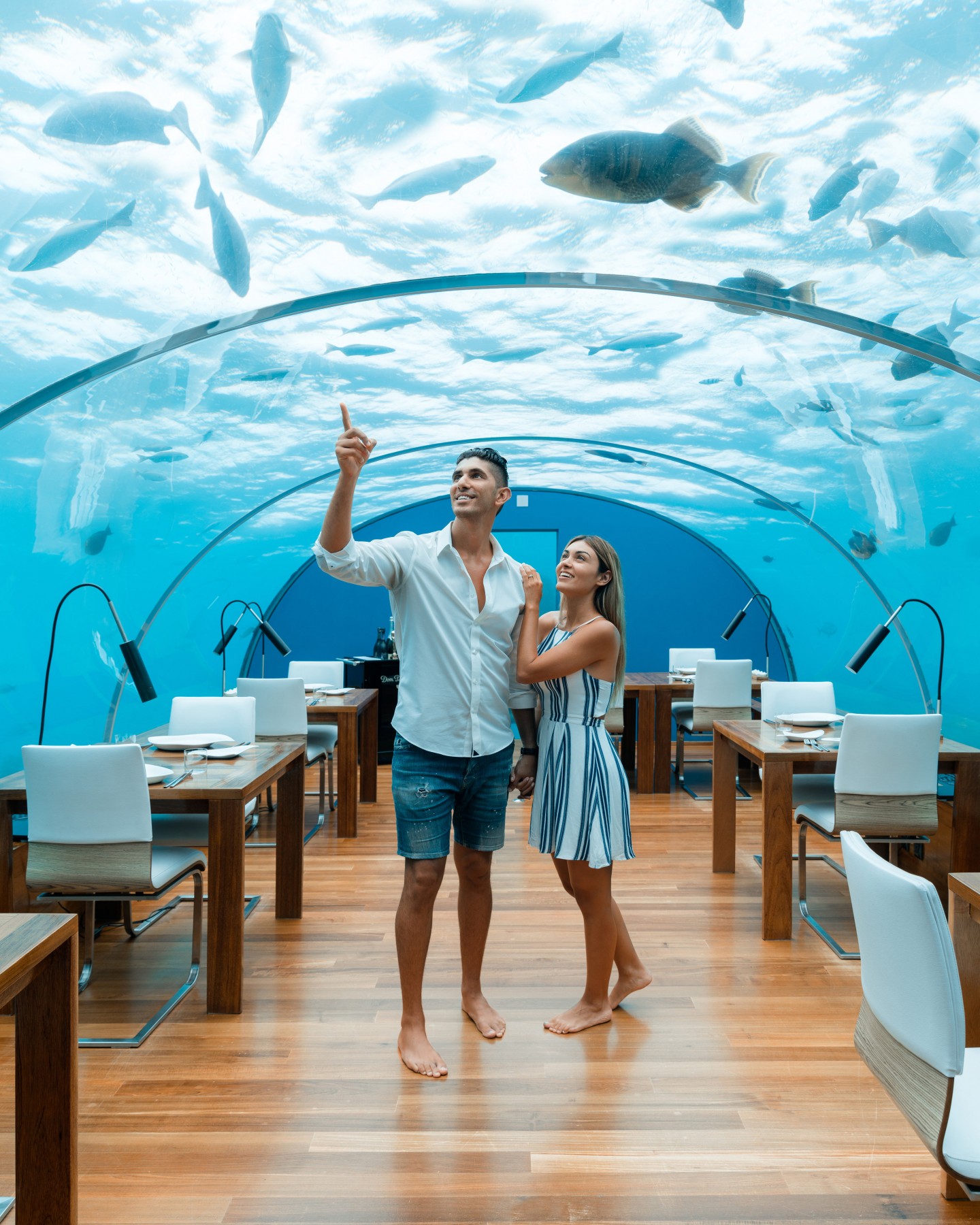 Conrad Maldives Rangali Island: Family Friendly & Active Relaxation in the Maldives
Home to the worlds first underwater restaurant and the iconic bridge connected the two islands of the hotel, Conrad Maldives Rangali Island is sure to have made it to your bucket list.
What You Need To Know About Maldives :
Unlike many other places on the planet and one of the things that makes the Maldives extraordinary unique is that each hotel is located on a private island of itself. In order to understand this concept, we need to realize that this island country is composed of a chain of 26 coral atolls each of which is made up of hundreds of different islands all dispersed through roughly 90,000 square kilometers making it one of the world's most dispersed countries! These hundreds of islands are miniature islands, most of which are inhabited and left untouched. For this reason, each island can only "host" one hotel and also one of the reasons why most hotels have water bungalows. This is why planning a trip to the Maldives is extremely different than planning a trip to most other tropical destinations, and why it's crucial for you to do lots of research to choose the right hotel since you will be spending all of your time there.  This means you will sleep, eat and do all of your actives in the hotel. In the Maldives, you can not simply leave the island and go somewhere for lunch or explore a different beach (Unless you are staying in the capital, Male ). This means that essentially the hotel that you choose to stay in will define your whole Maldives experience.
Location & How to Get To Conrad Maldives Rangali Island: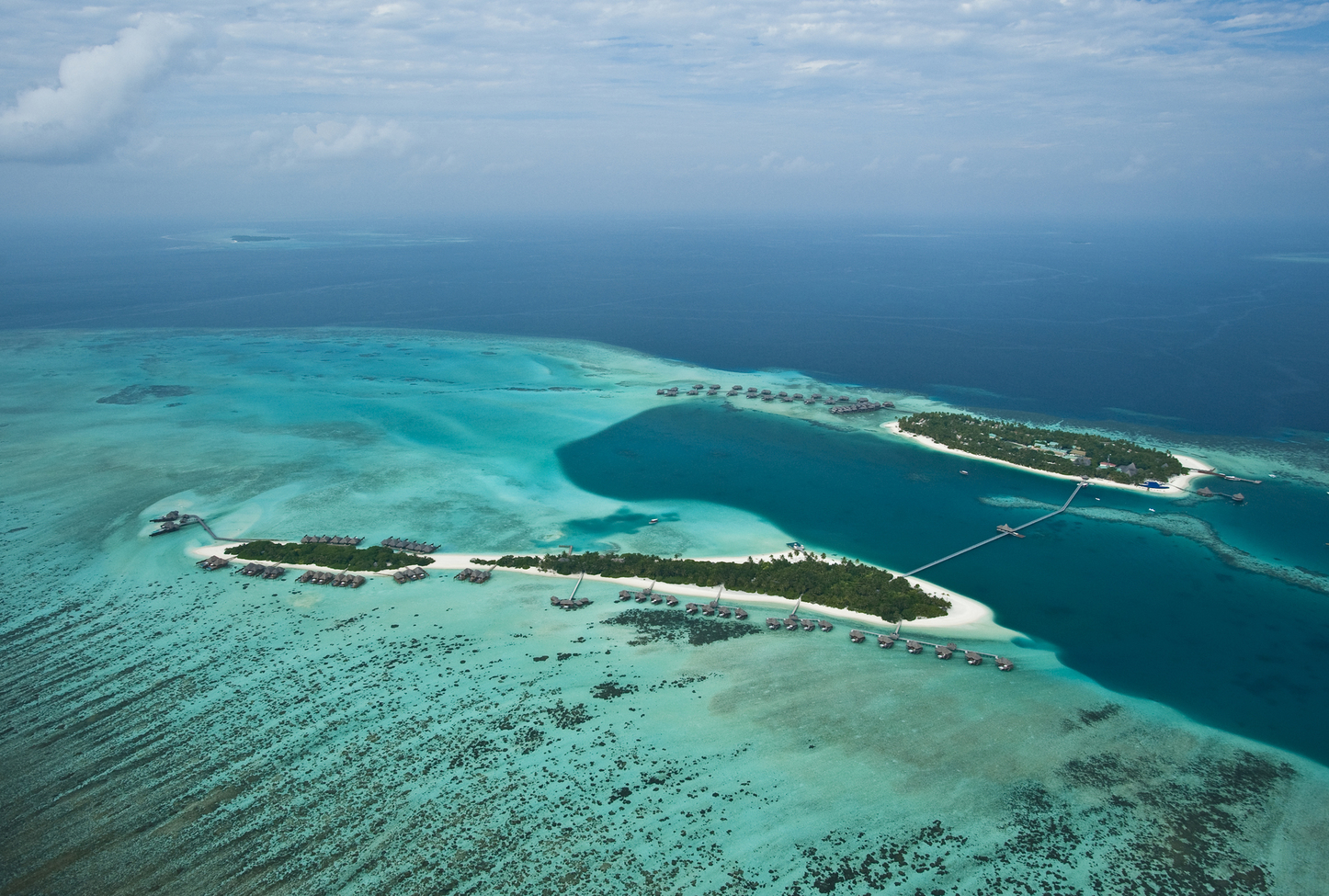 Conrad Maldives Rangali Island is a 30 min seaplane ride away from Velana International Airport in Male. From the arrival sections, the staff will escort you to the Conrad Lounge at the airport. Here you can lounge in super comfy chairs, have some snacks from the buffet selection or have a welcome shoulder and neck massage. Once the flight is ready for boarding,  the staff will notify you and take you straight to the gate. Due to the proximity of other resorts in the area, you will have one or two quick stops to drop off passengers before you reach Conrad Maldives Rangali Island.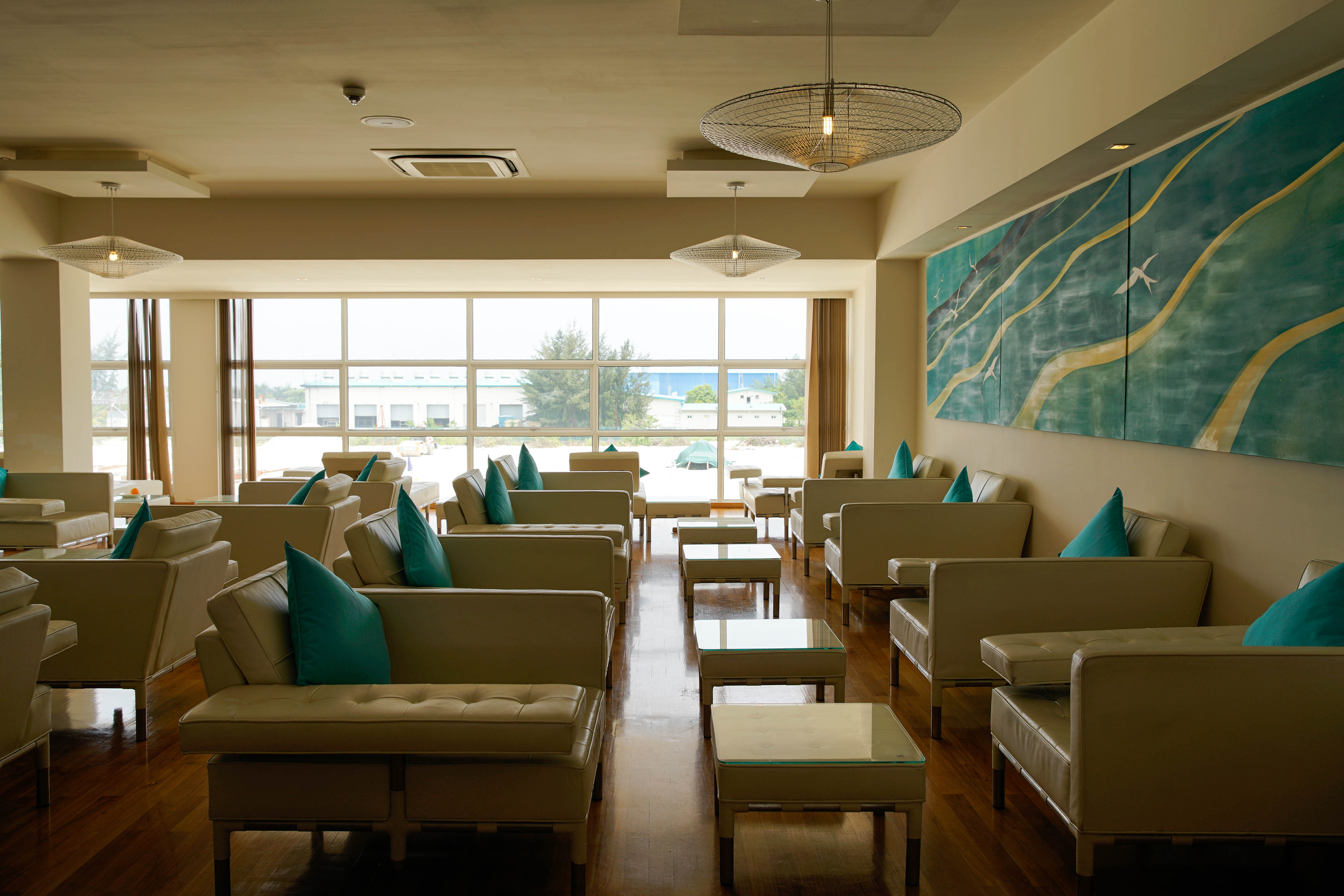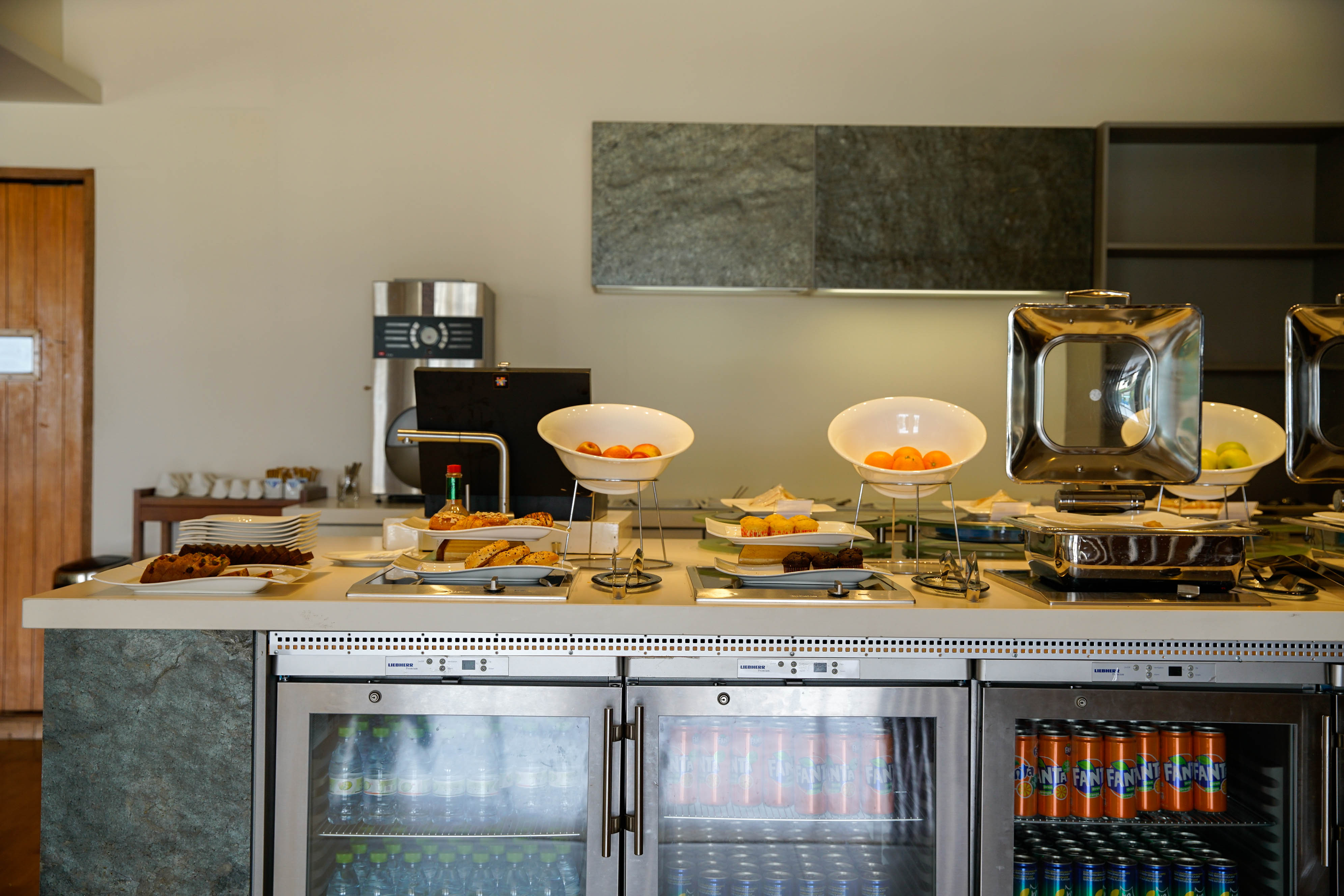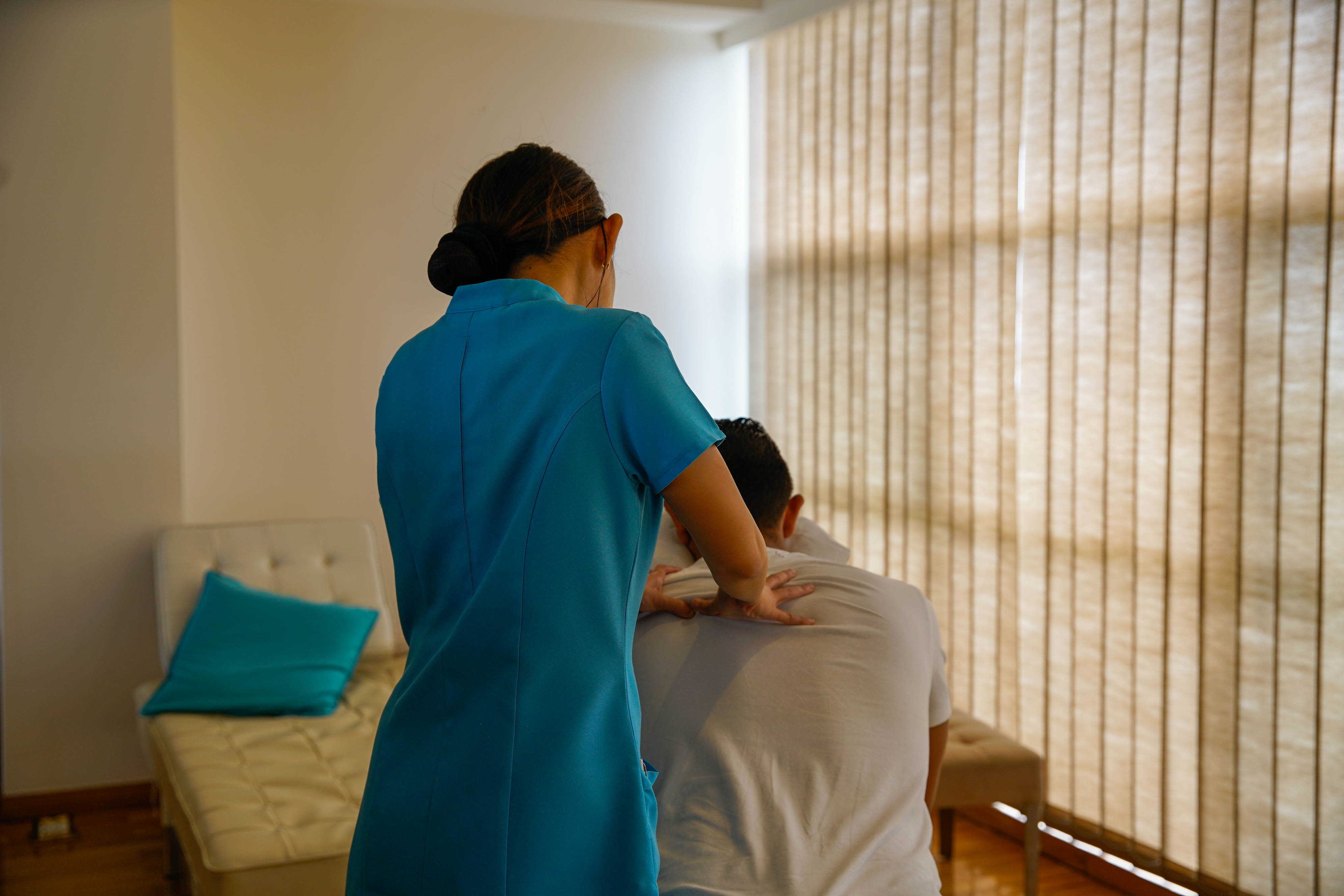 The Villa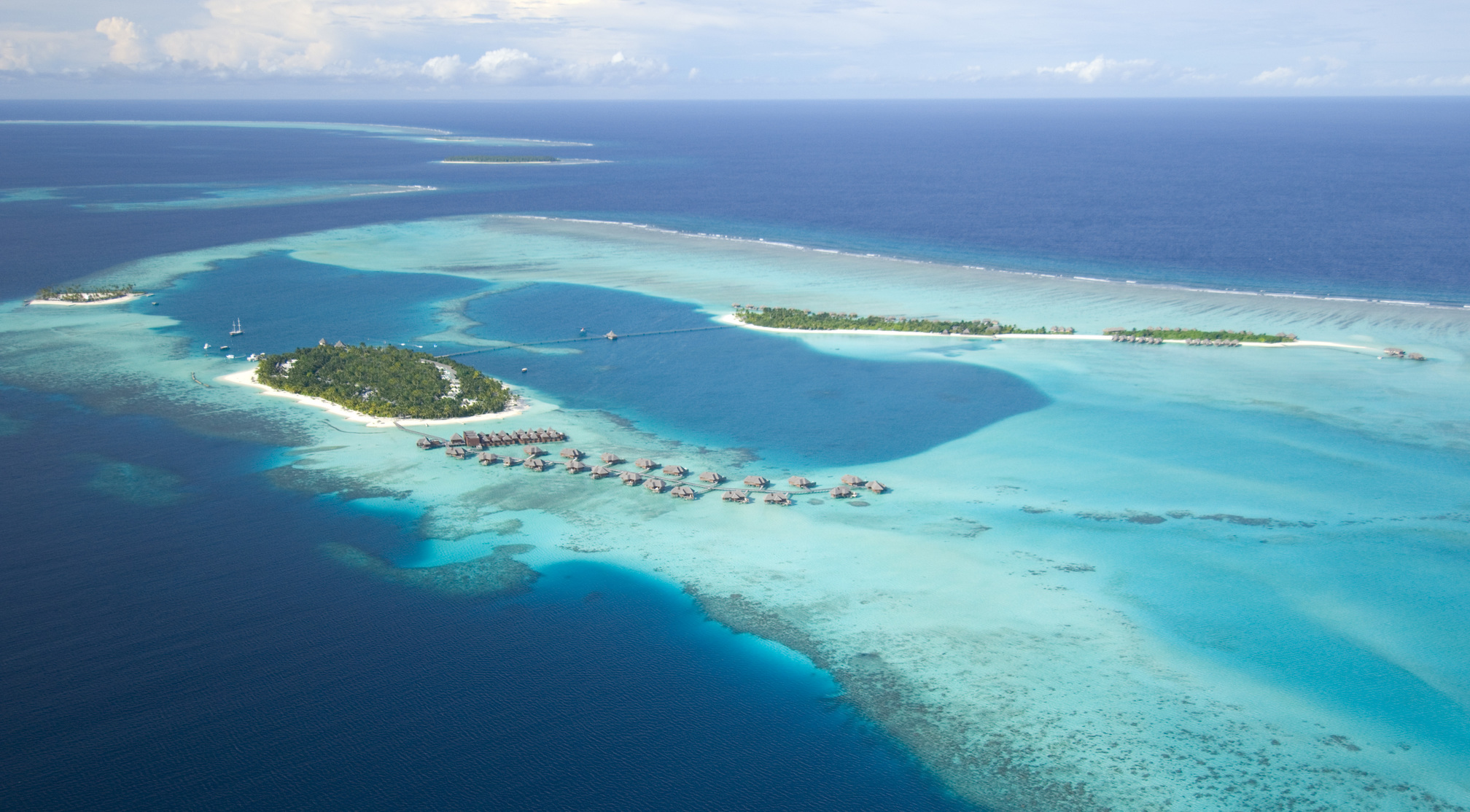 Set on 2 private islands joined by a bridge, Conrad Maldives Rangali Island combines the perfect tropical paradise location with a lively resort experience. Being the biggest resort we have stayed in in the Maldives, the property offers a variety of different room categories spread out across both of its islands. Having a choice of both beach villas and overwater bungalows in either island, you can choose to stay in the main island close to all of the amenities or have a more private stay in the smaller island and commute to the main island as you please.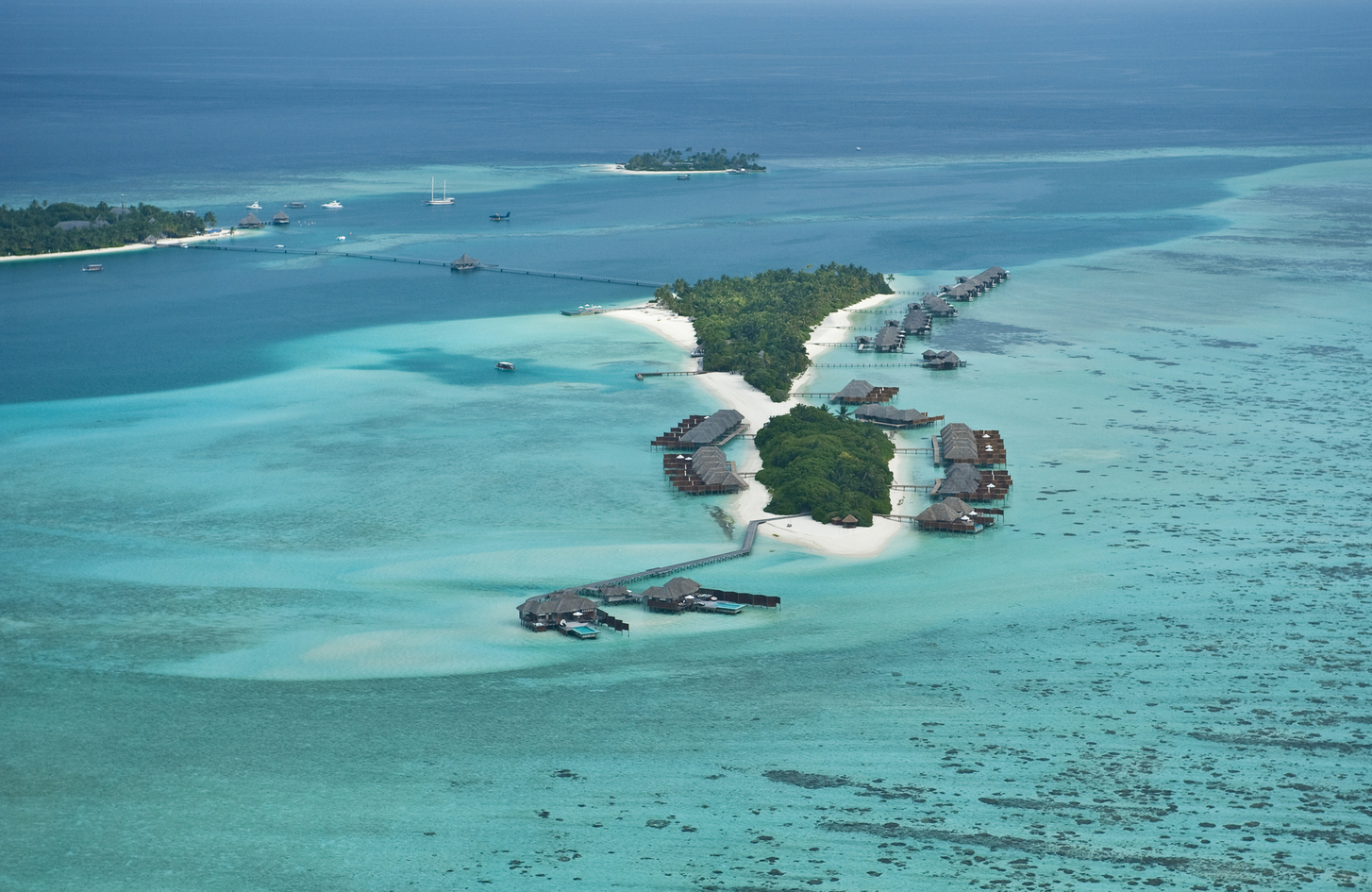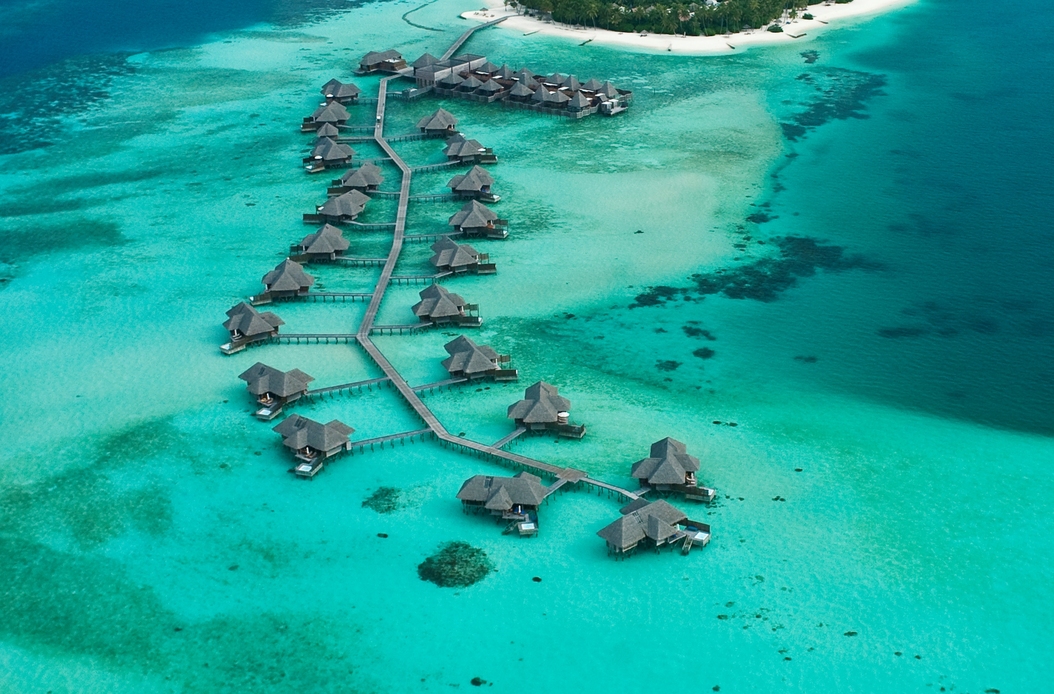 Located on the main island, we were welcomed to a two bedroom family villa. Overlooking the crystal waters with a jacuzzi on our deck, a very spacious bathroom and a convenient second bedroom with two twin beds for the little ones, this room is perfect for families. Upon request, they will also set up an Xbox in the kid's room if they wish. Unfortunately, due to the weather conditions, we were not able to use or enjoy our deck.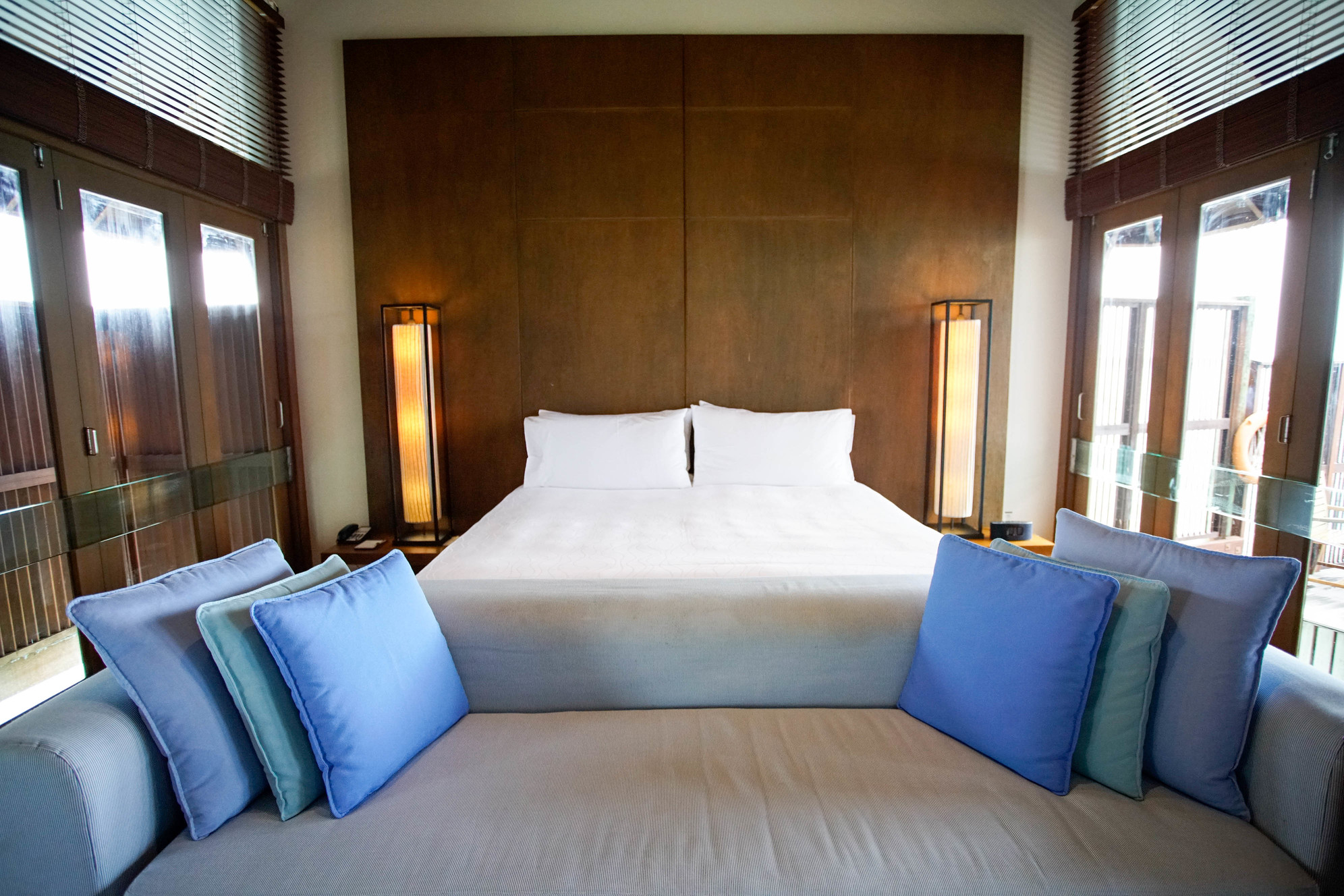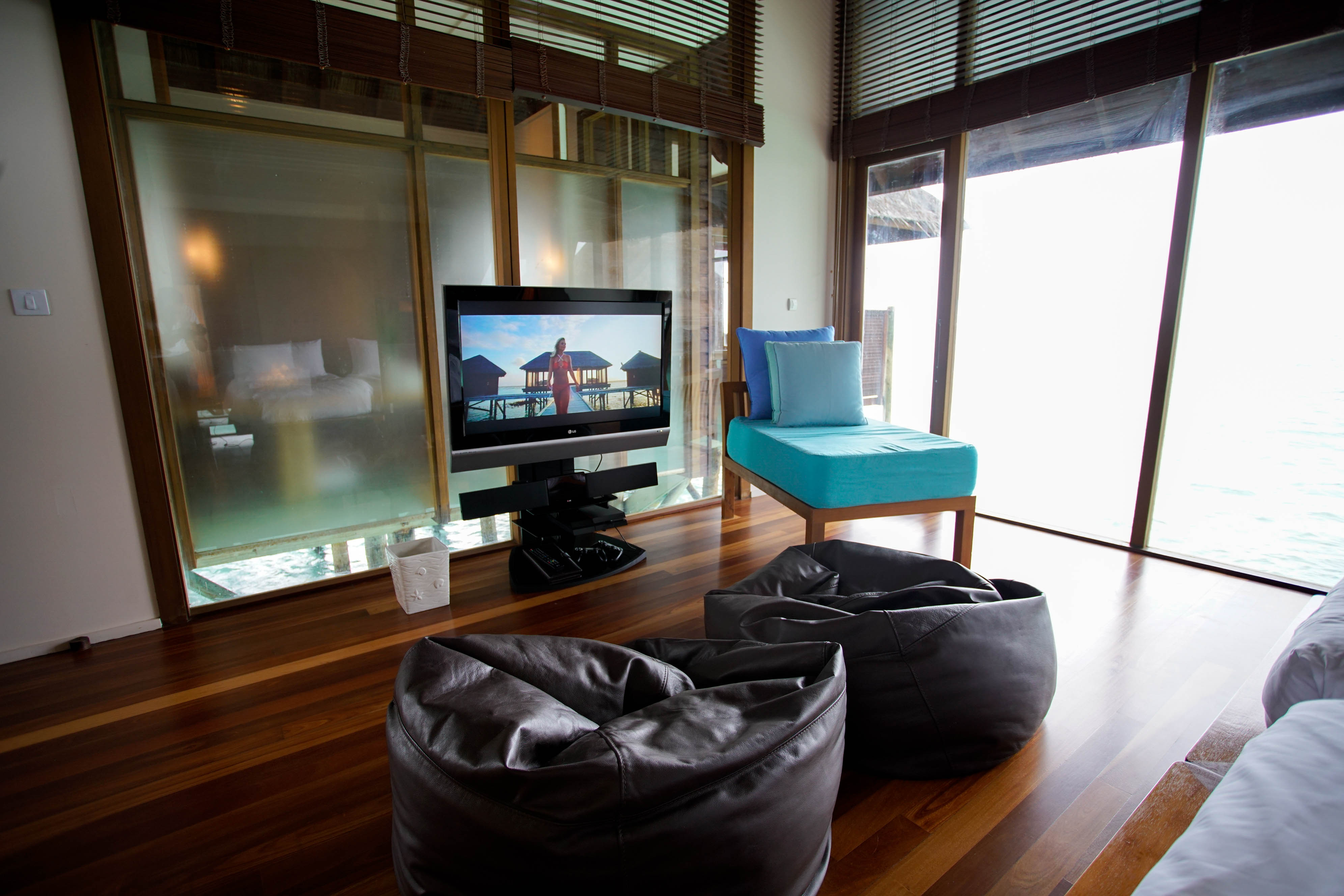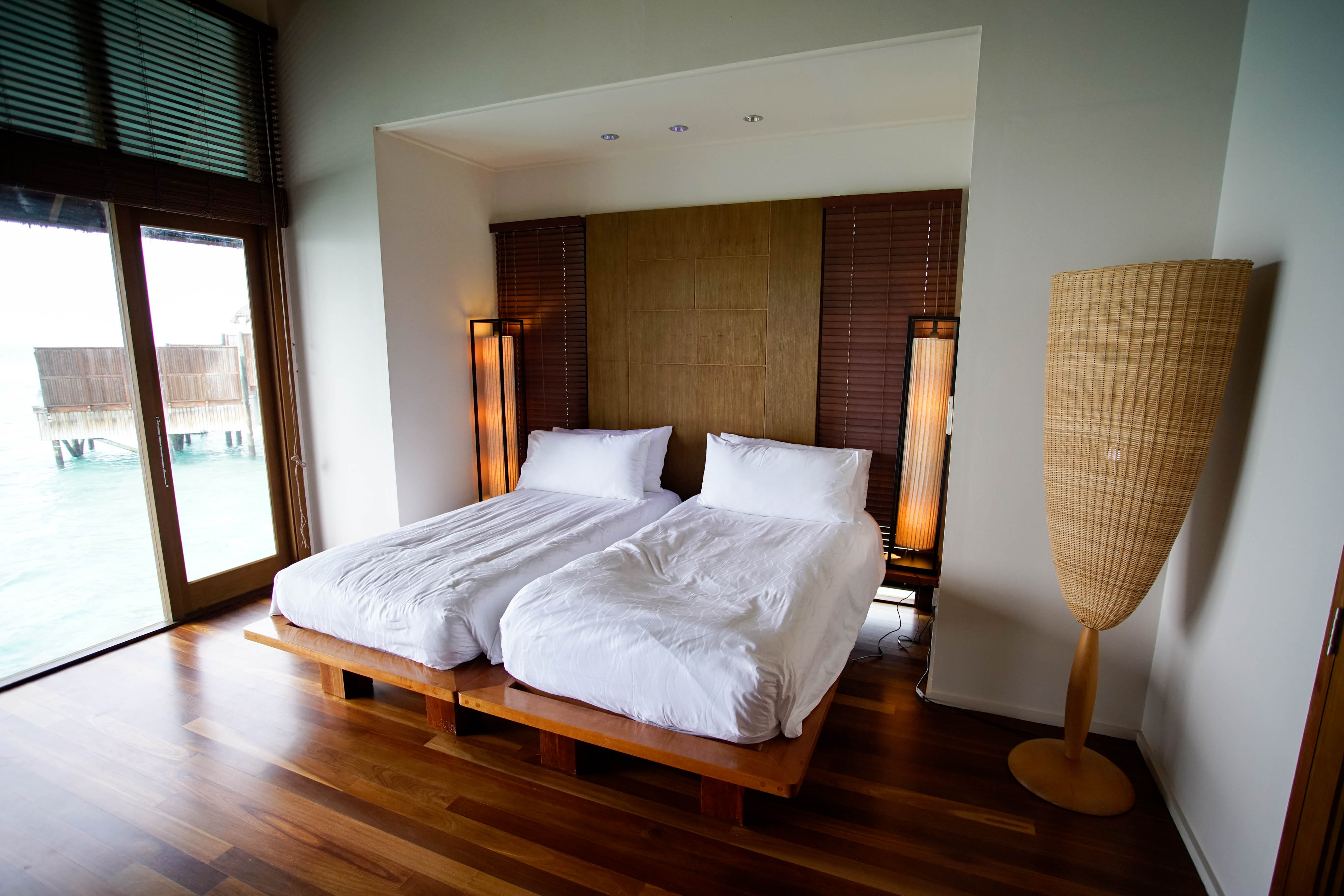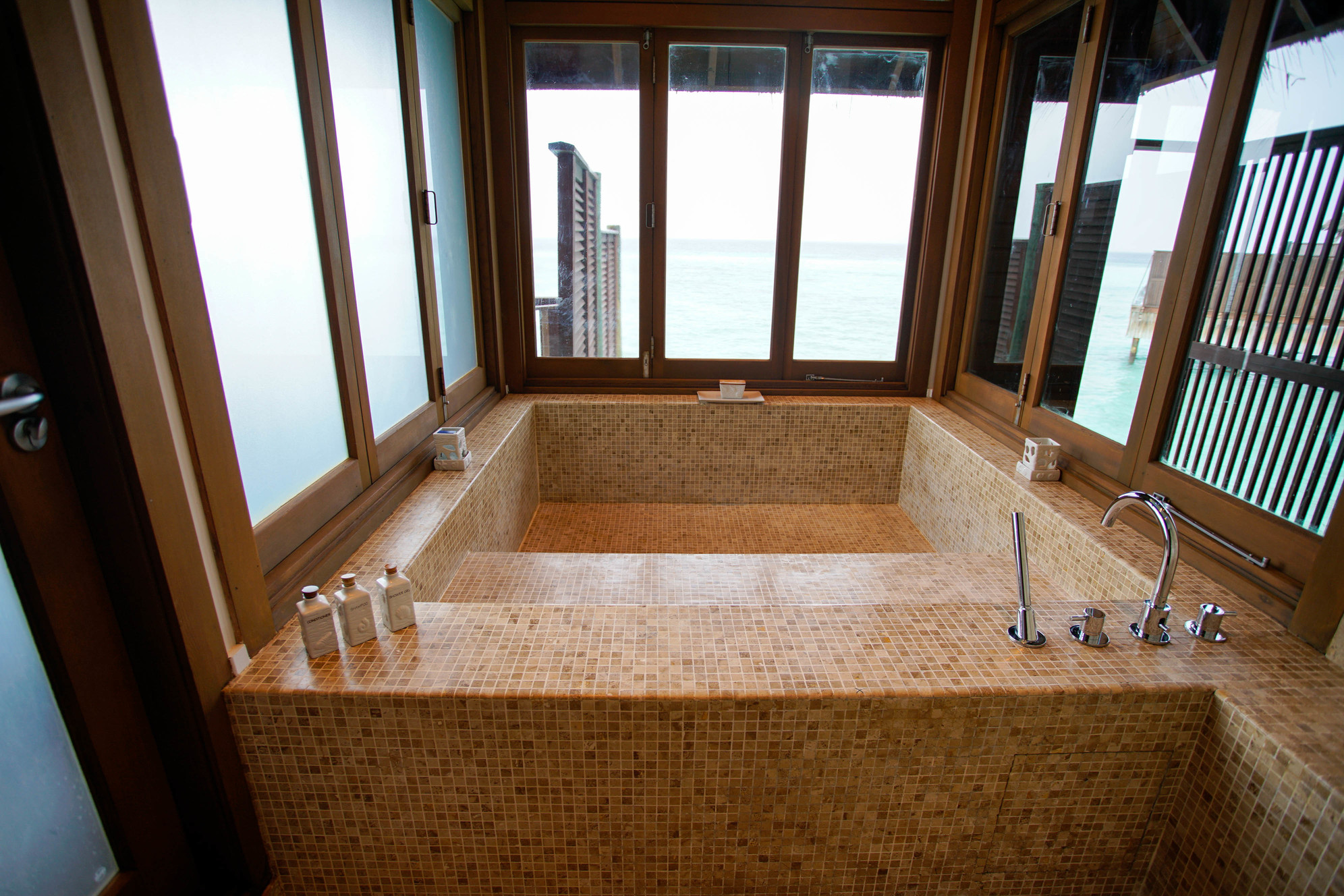 [half_column]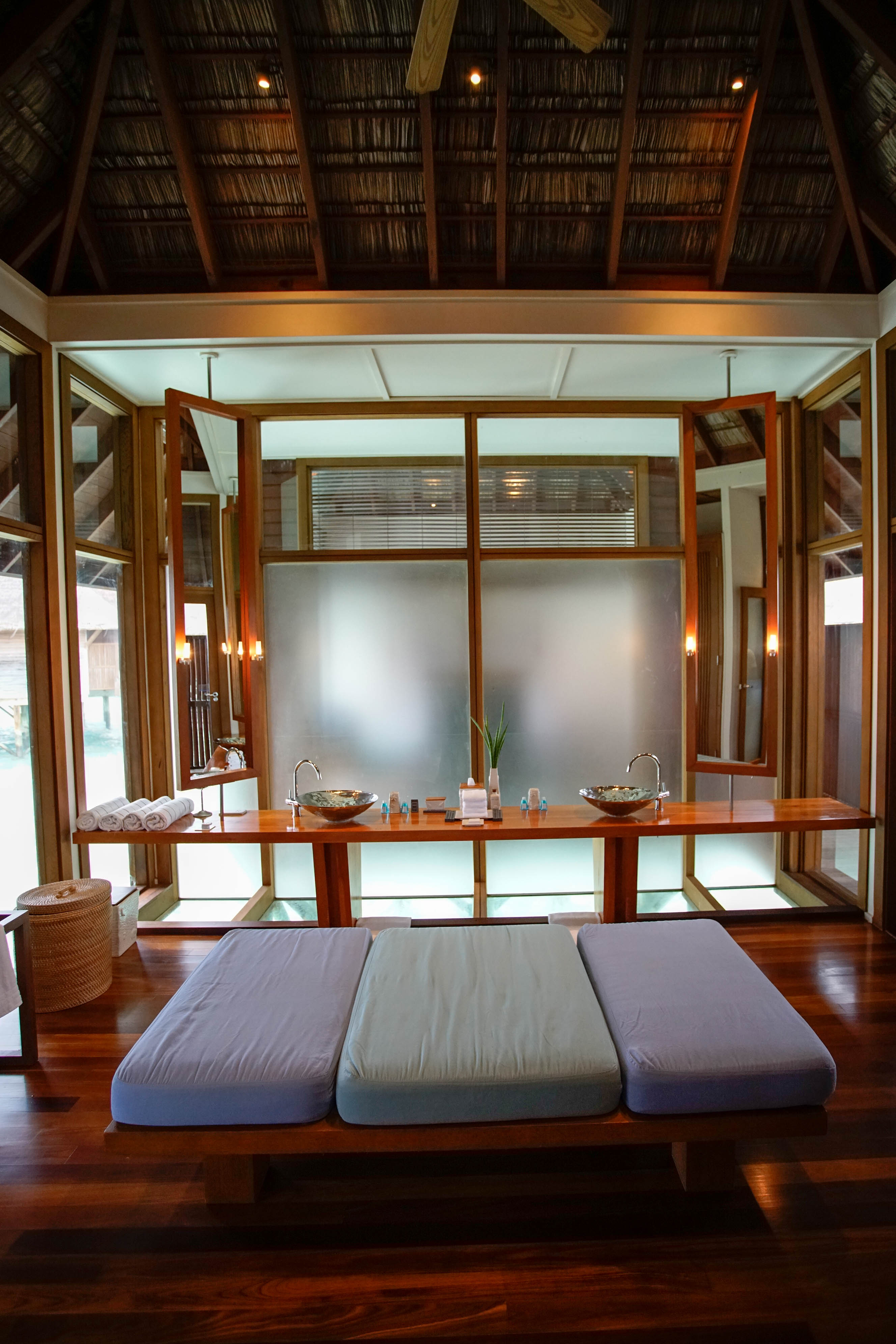 [/half_column]
[half_column]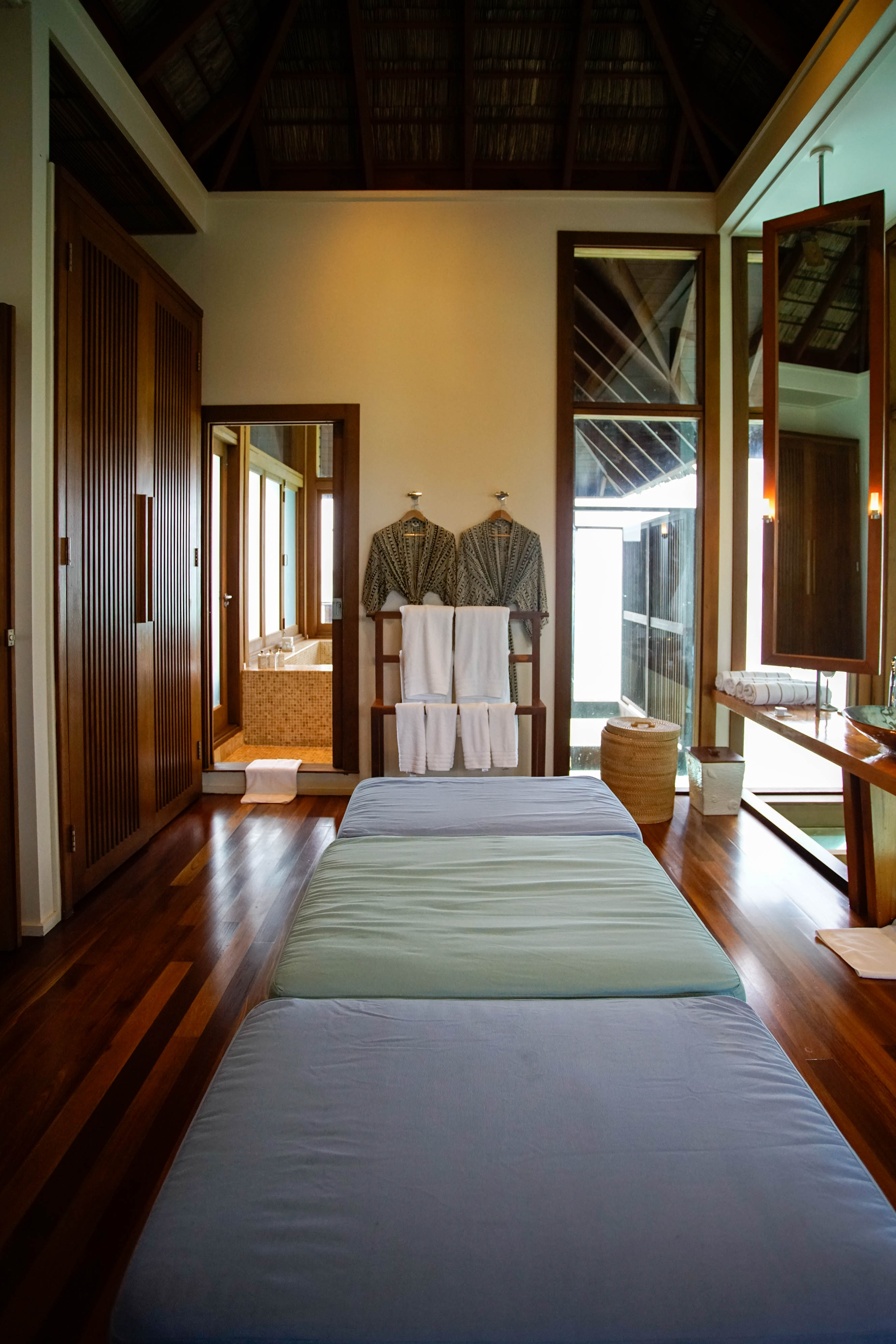 [/half_column]
Pool, Beach & Amenities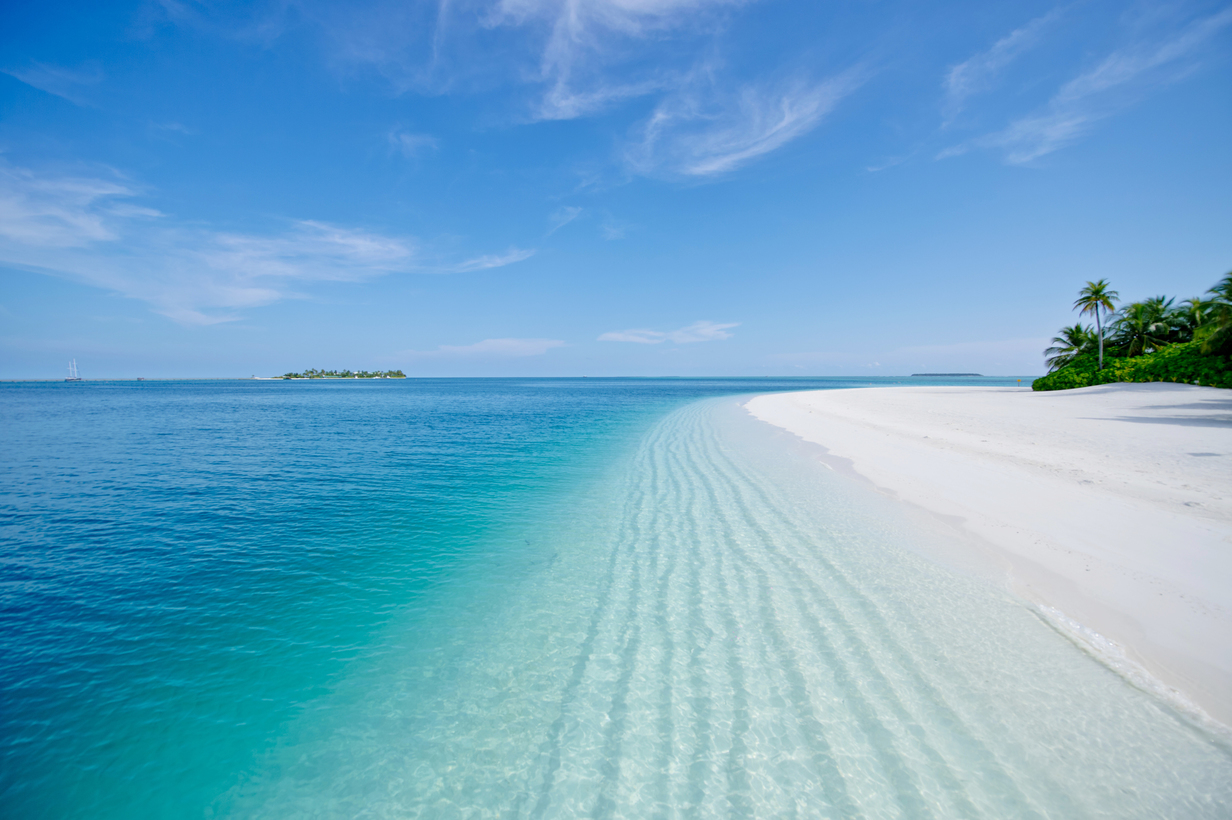 One of the things that differentiates Conrad Maldives Rangali Island from most properties in the Maldives is the amount and variety of dining options and activities. Due to its location, it has one of the best diving in all of the country as well as being one of the best places to spot whale sharks. If you are an avid diver, make sure to put these activities on your list or even if not, make sure to book a snorkeling trip with the whale sharks and manta rays. As part of our itinerary, we had these excursions scheduled for us along with a sunset cruise; however, due to the severe weather conditions during our stay, all of our activities had to be canceled. In fact, the Kids club in the property has a weekly pirate ship cruise where they take the kids on a pirate adventure, but it also had to be canceled.
The only cure for bad weather is a good old spa day, so that is exactly what we did. It definitely cured all of our sorrows! My treatment consisted of a body exfoliation first, a quick shower and then a full body massage with a hot coconut stick. Yes, a hot coconut stick haha but it was amazing!Definitely makes it to my top 10 massage experiences, and we have tried and tested many, believe me. Our treatment was in the spa in the main island very close to our villa which was very convenient but if you want a more romantic experience, make sure to book it in the overwater spa in the small island. This is also the best spot for sunset so make sure to arrange your treatments in a way that you will be done before, so you can enjoy the golden hour in the jacuzzi. If you are in the main spa, make sure to sure the restroom in the spa treatment. I mean it, do it! You won't want to use any other restroom but that one afterword haha.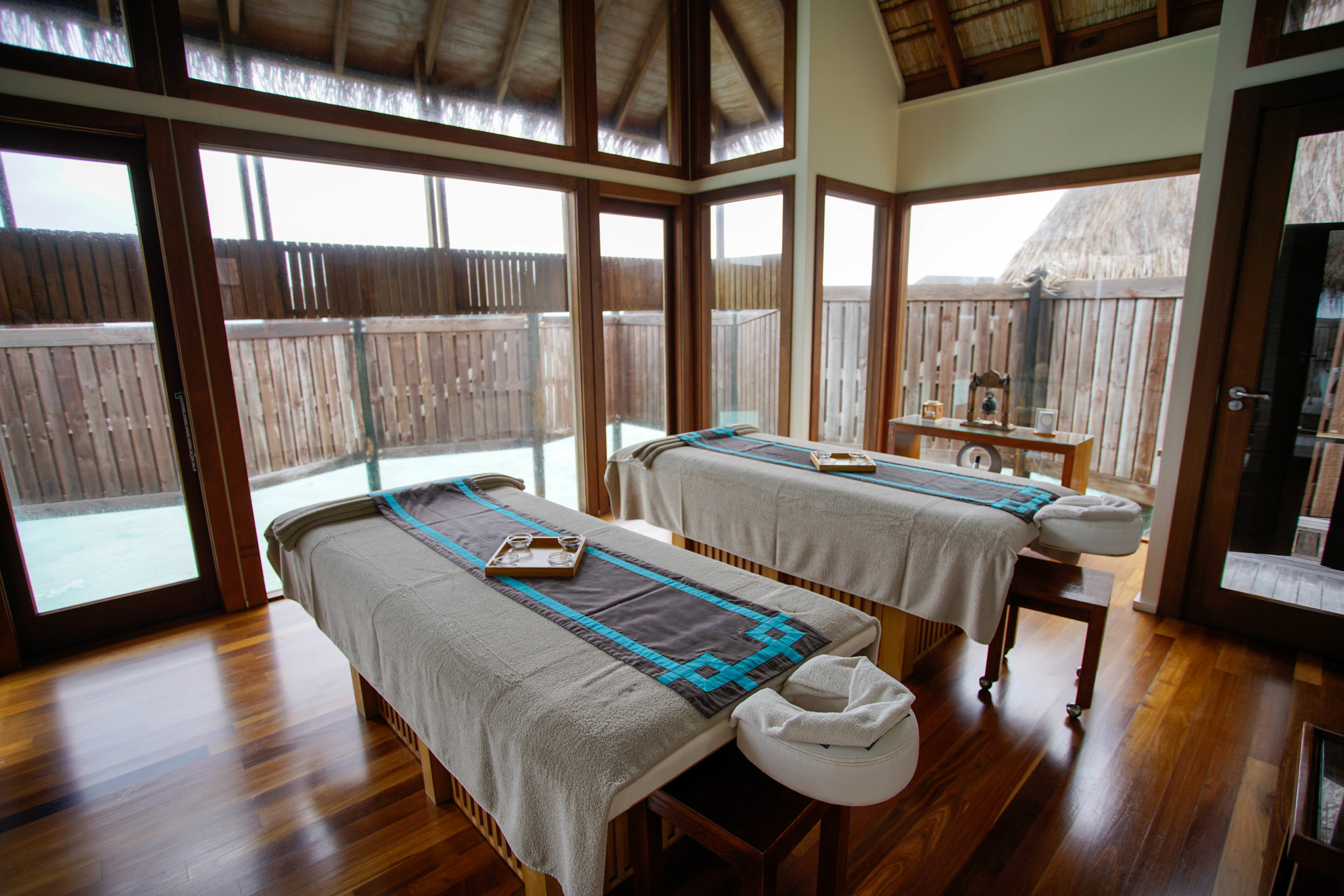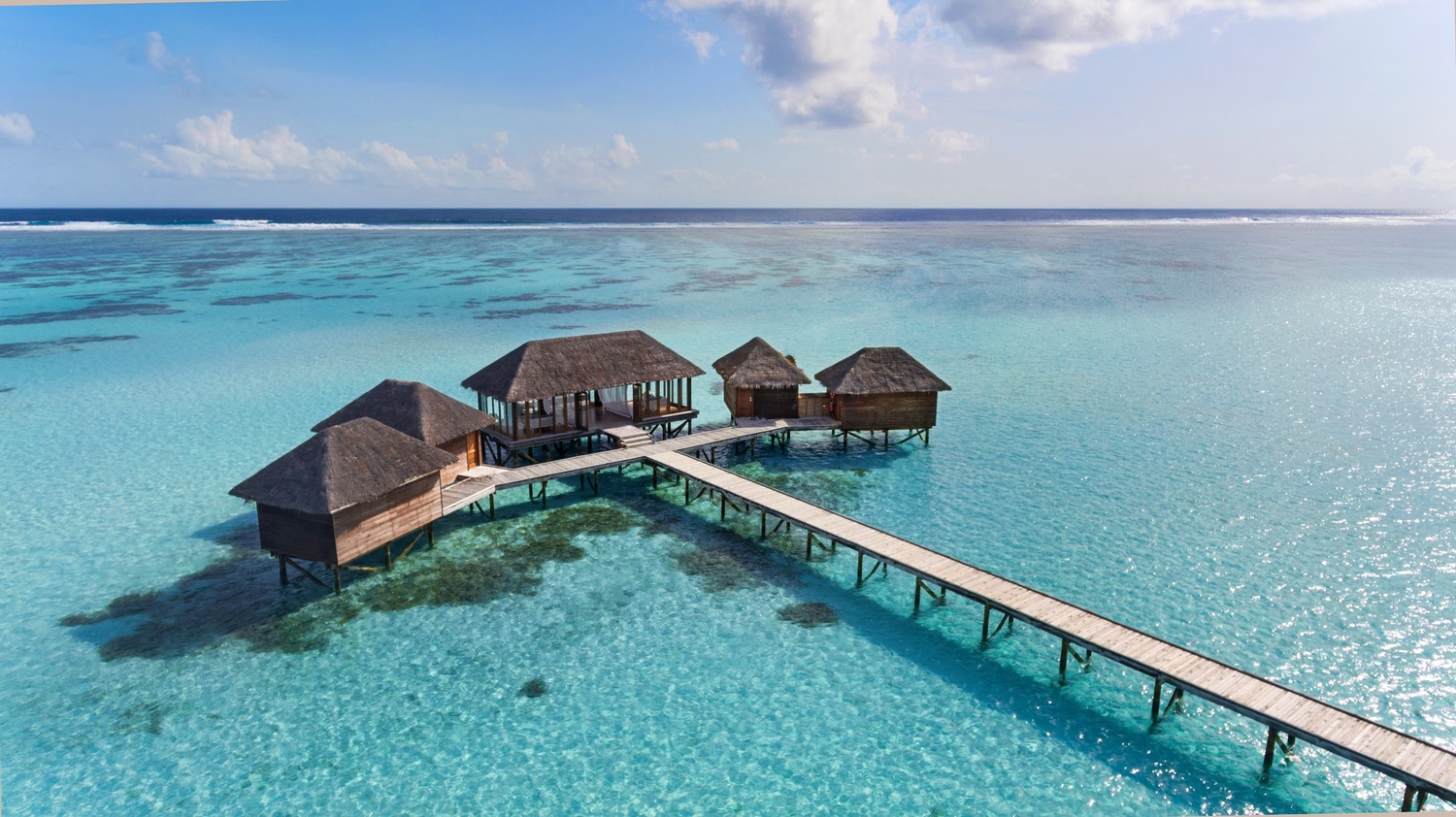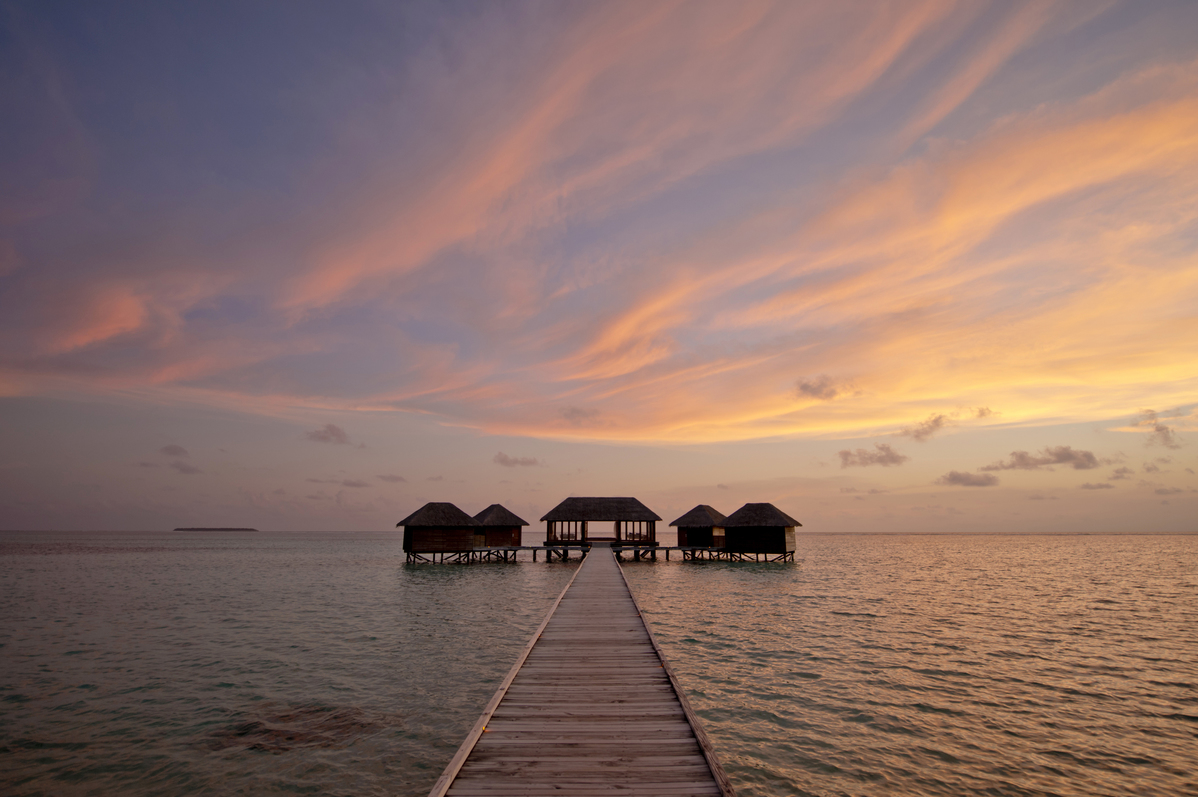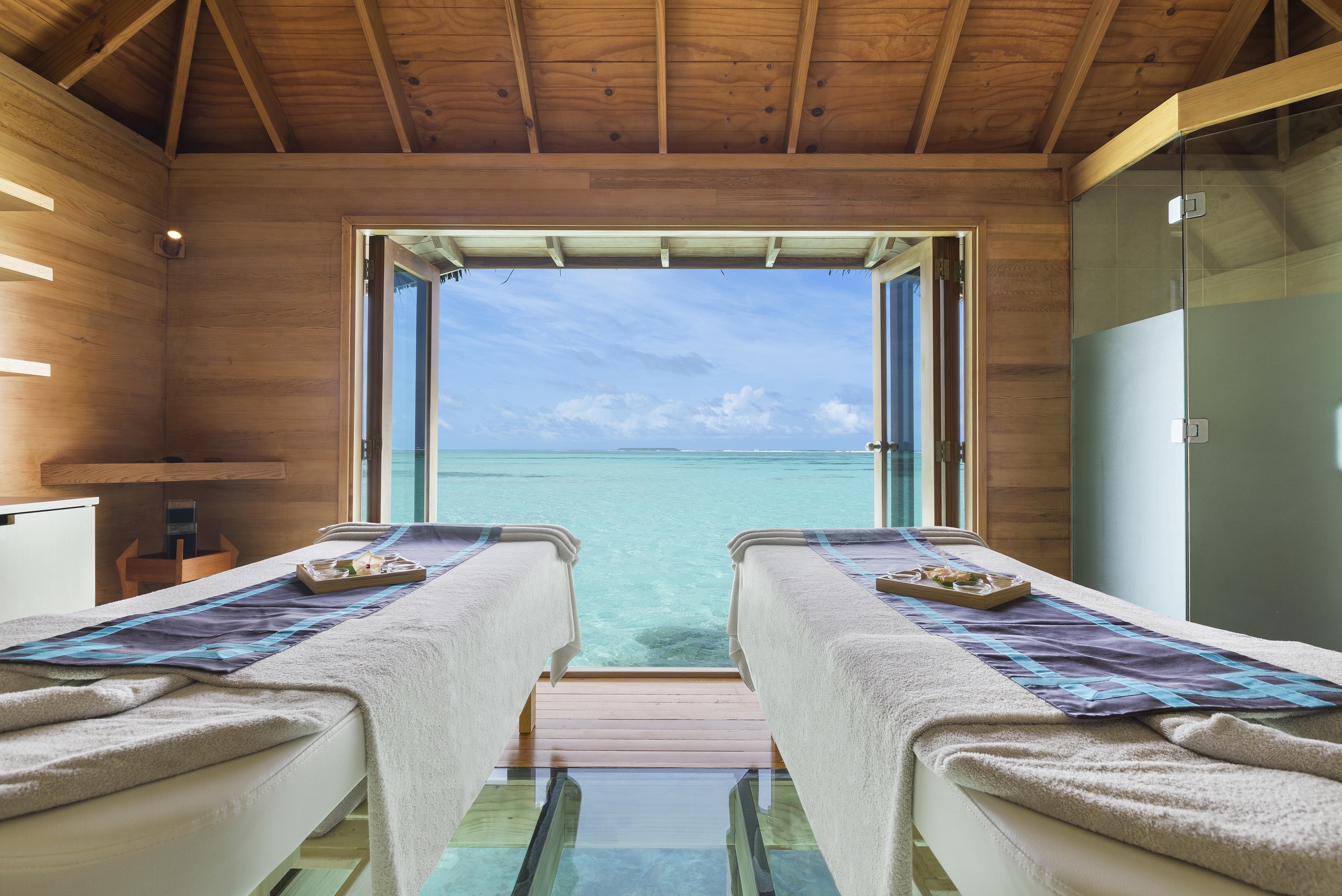 And speaking of the Kids club, how cool is it that they have an actual pirate cruise for the kiddos?! My little one was looking forward to it since we got there. They made pirate shirts and hats but the sea conditions were too rough, fortunately, they had a great back up plan and did a treasure hunt instead! They have a spacious outdoor play area as well scheduled daily actives to keep them busy.
Since the island is quite big the commute from the water villas to the main restaurants, gym and reception is about a 10-12 min walk and unfortunately, they don't have bicycles for the guests. However, the golf carts are always available for the guests. And if you walk along the beach instead of taking the footpath, it will feel shorter and have a better view. Here you have the main pool, a variety of different restaurant, kids club, gym, boutique shops, and oh the iconic Conrad Maldives Rangali Island palm tree. It is a great photo spot too so make sure to stop by 🙂 Right in front of the reception is the bridge that connects both islands. You can either take a golf cart, walk across or even take a boat from one island to another. Which do you think is fastest? the boat! And its a pretty cute boat too.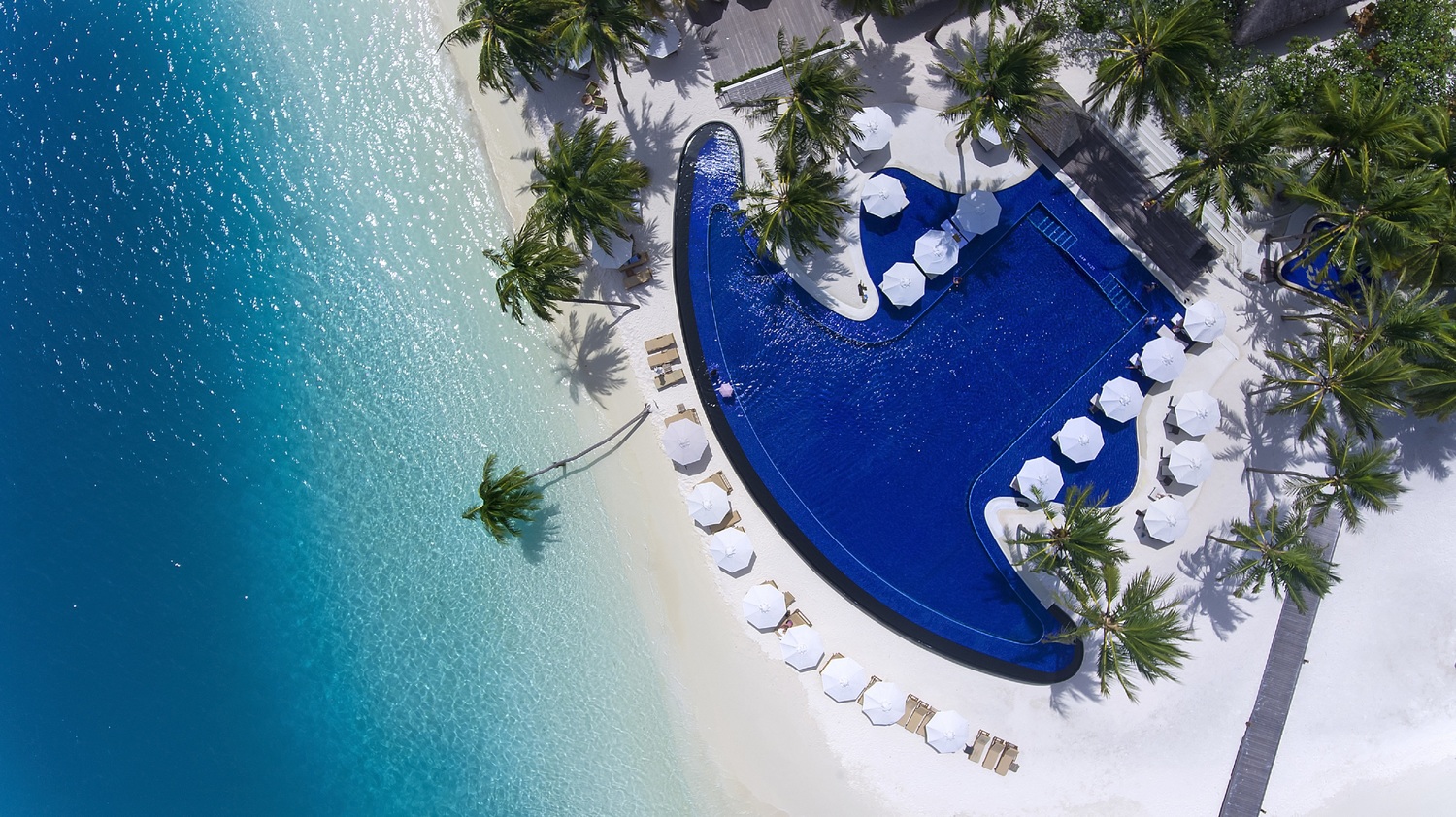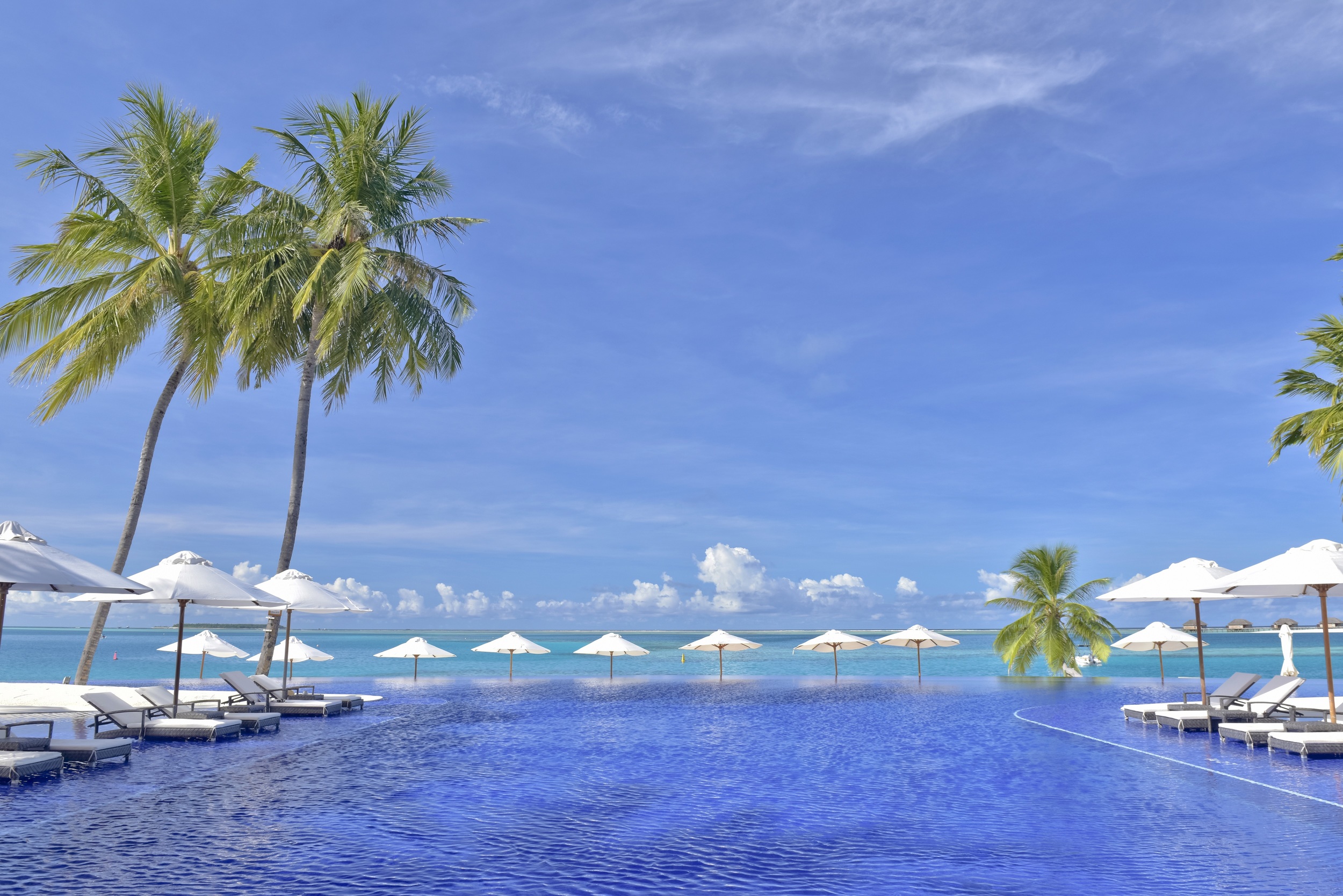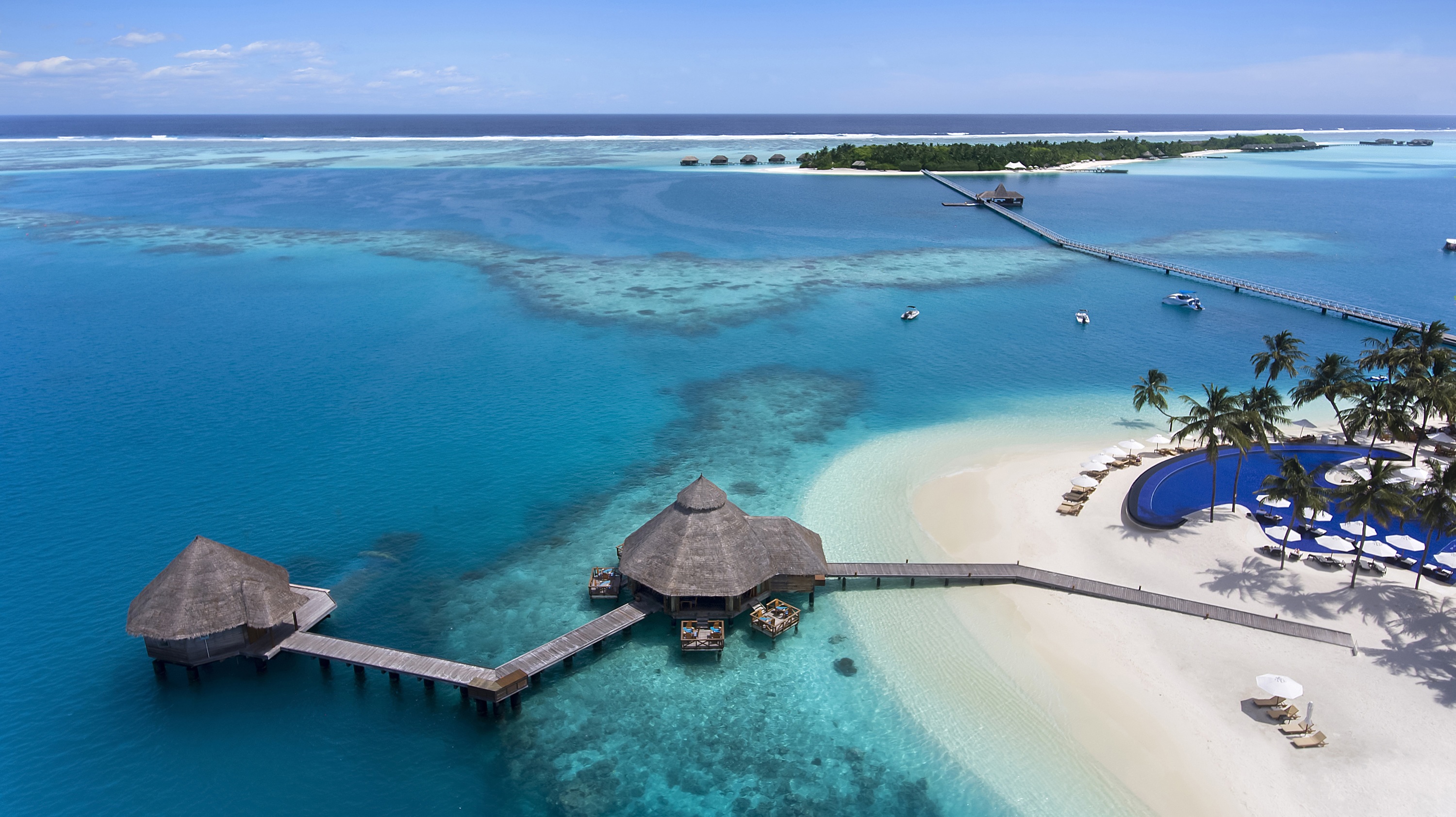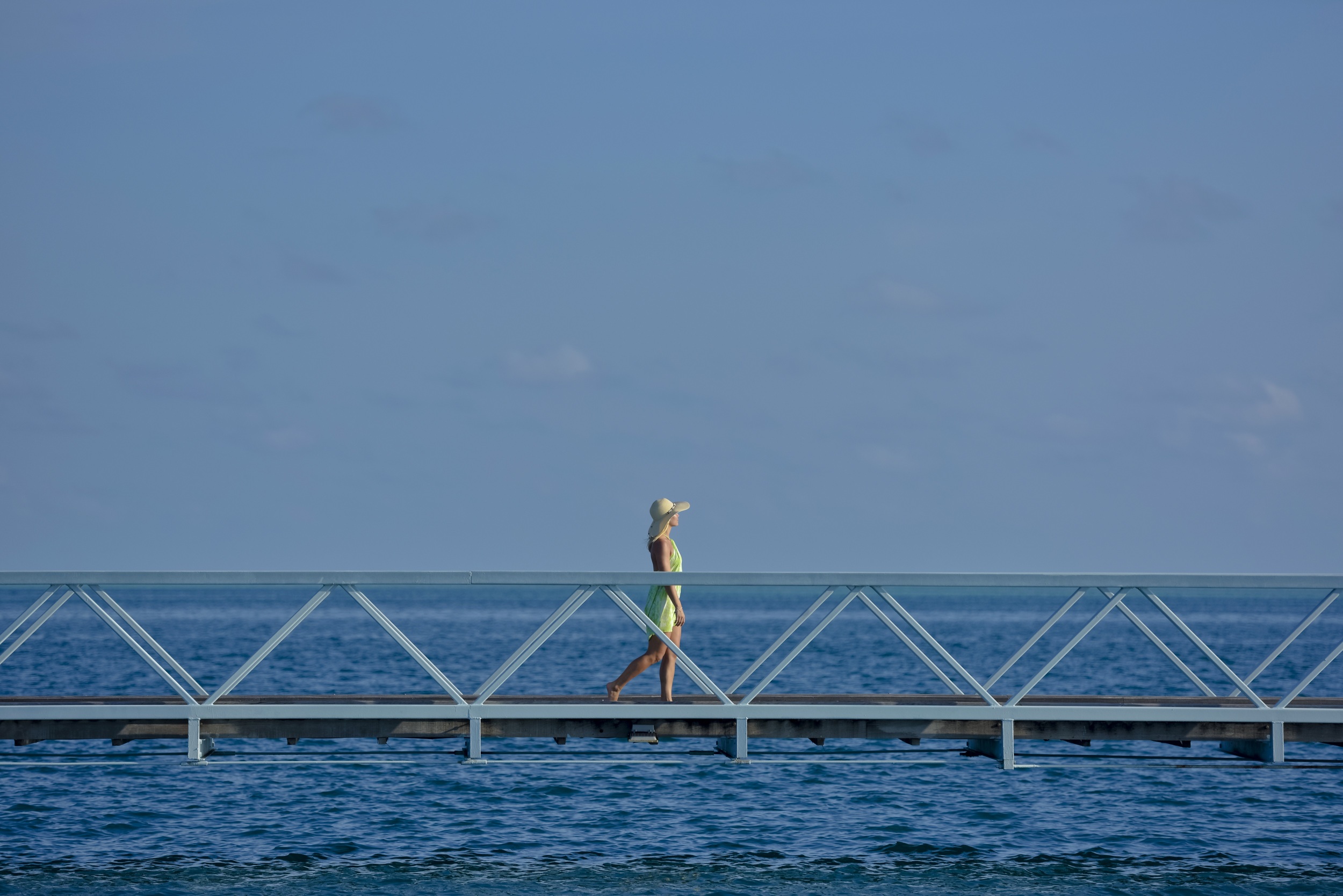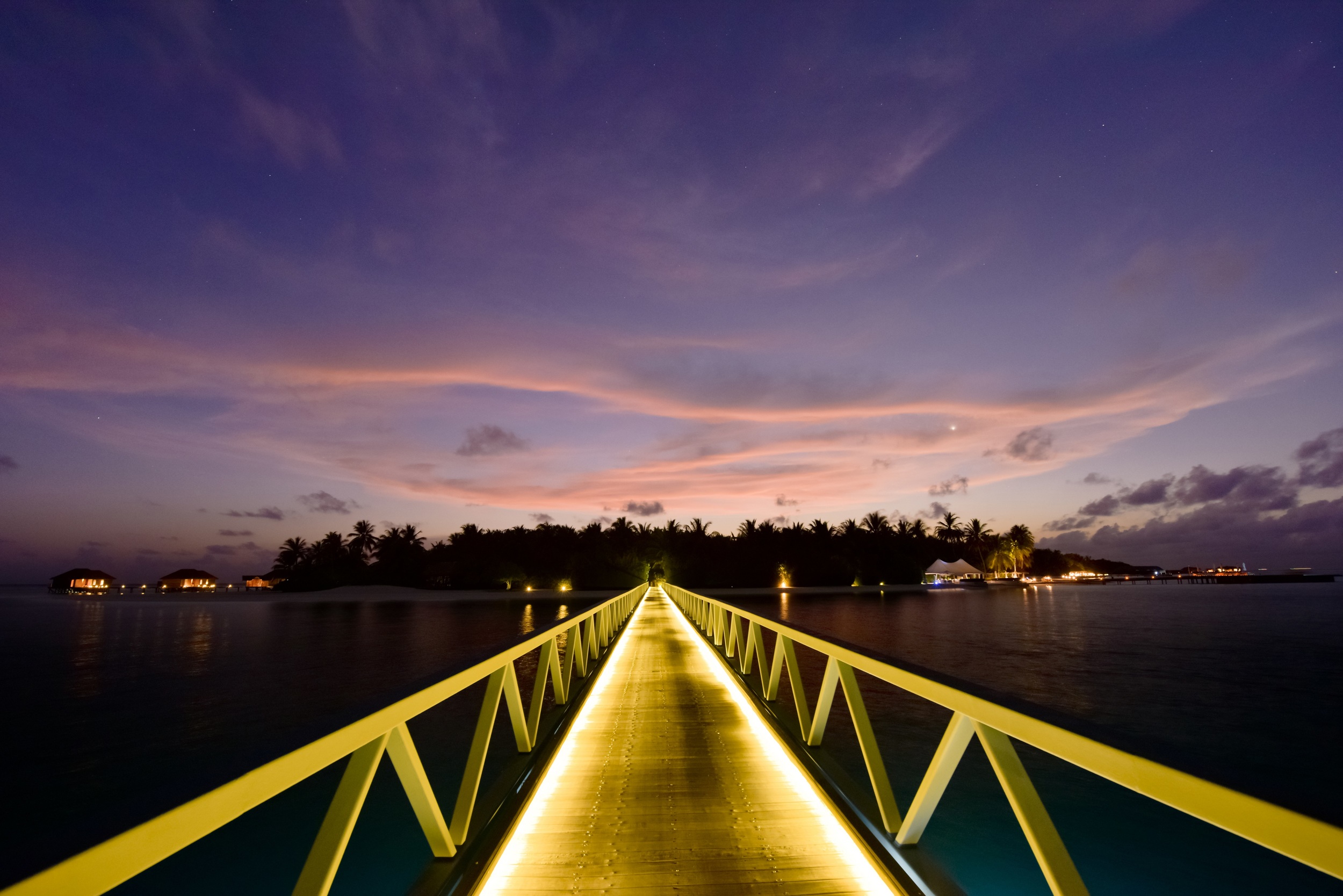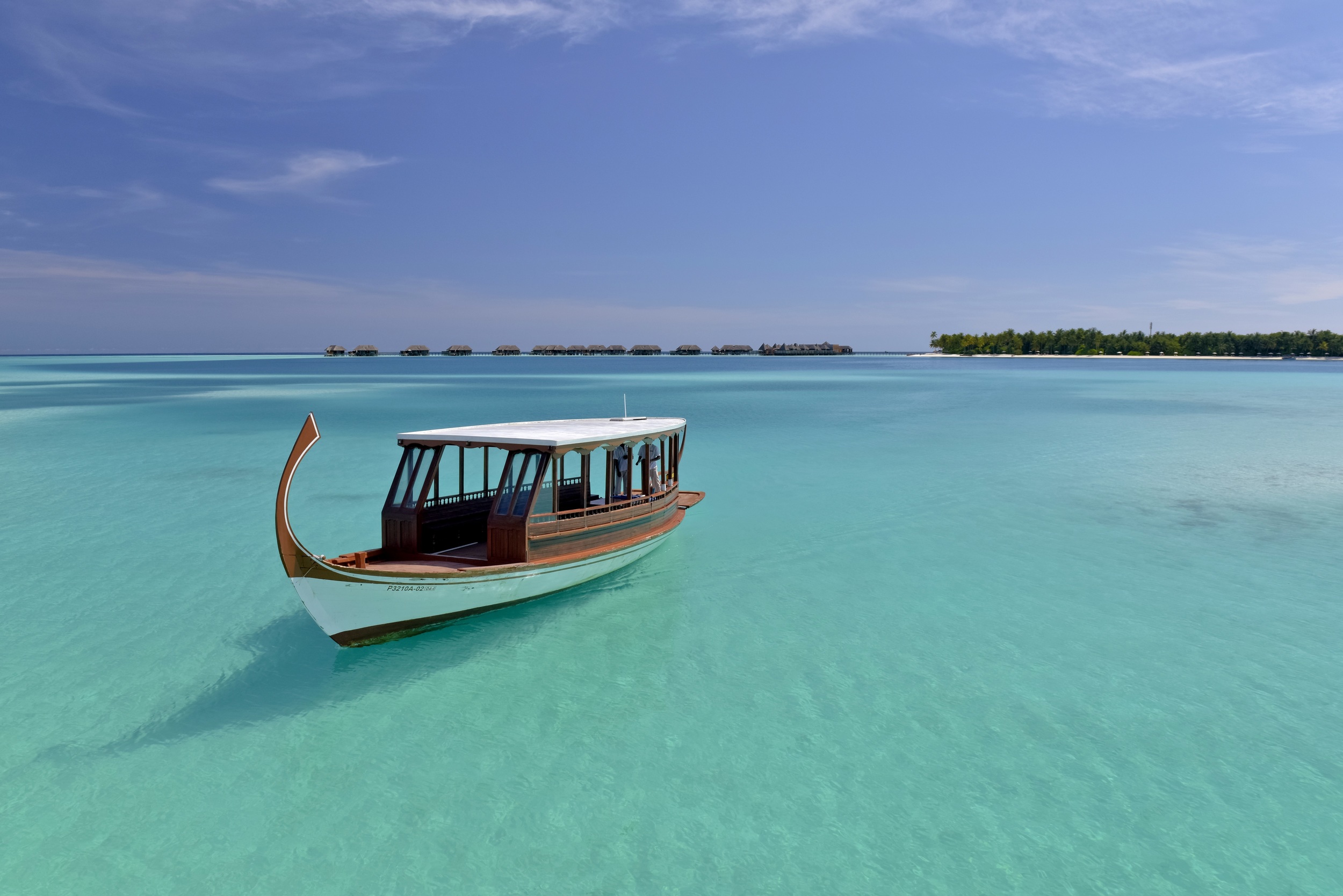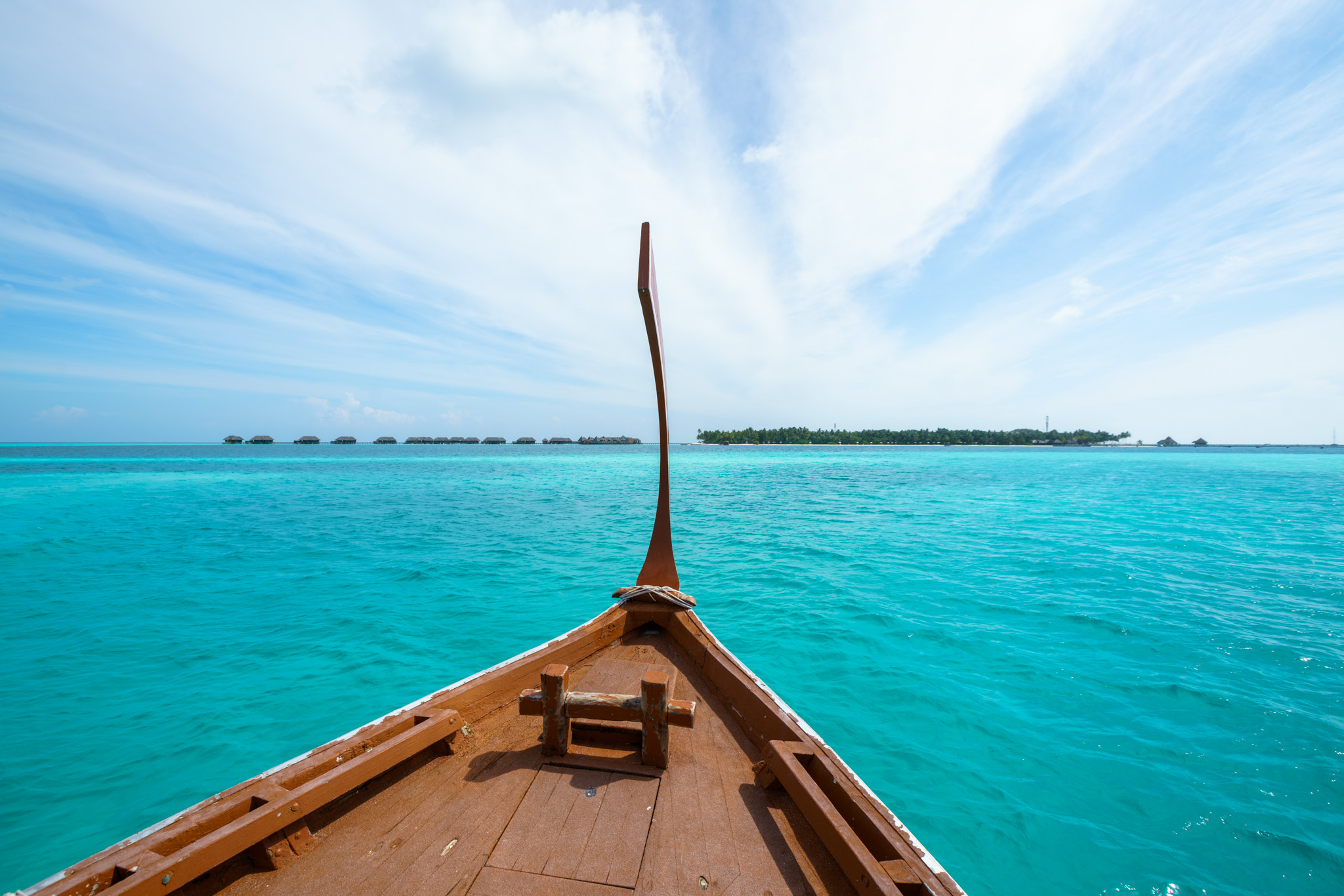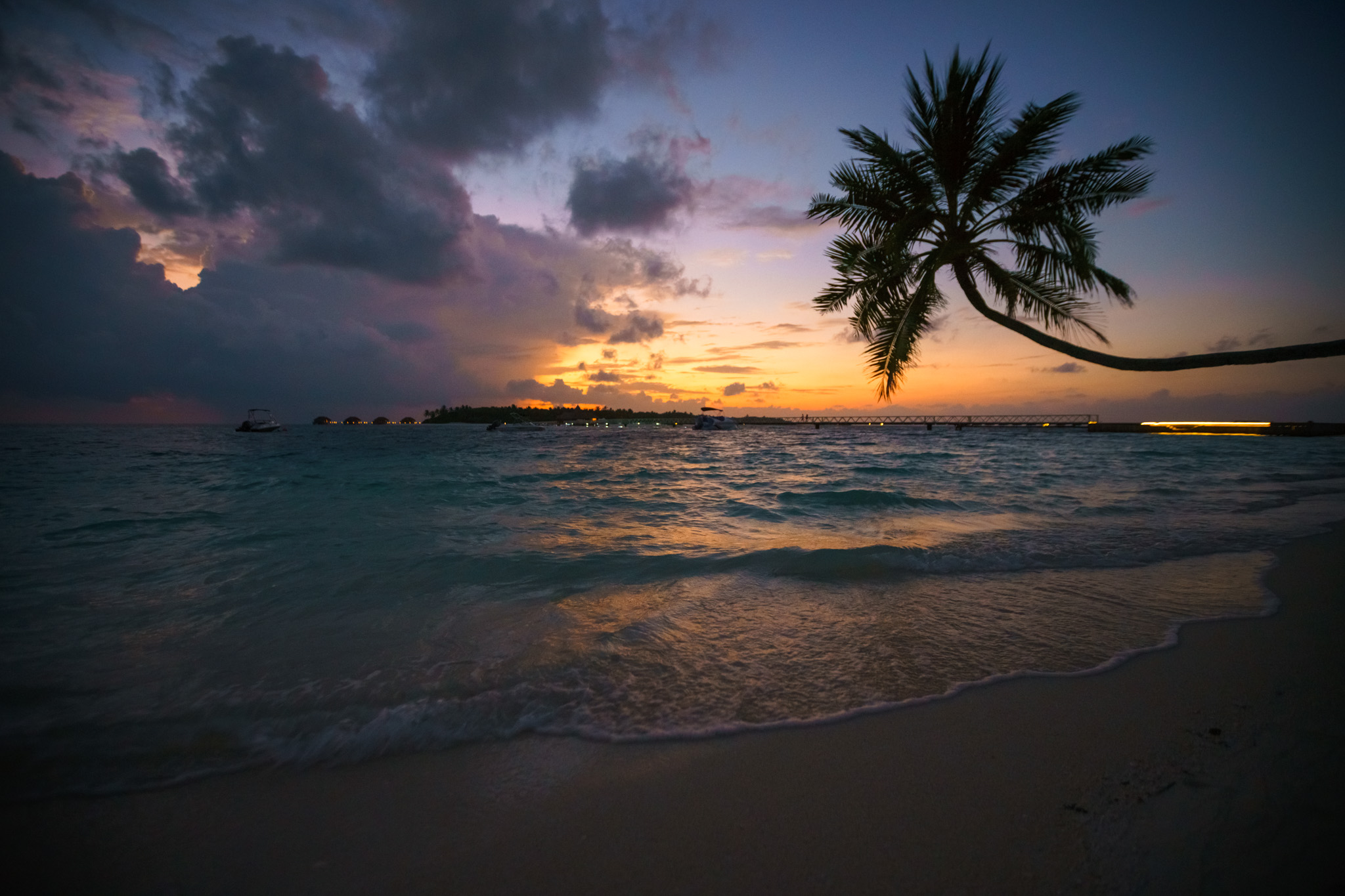 The beach in the small island in Conrad Maldives Rangali Island is one of the most beautiful beaches we have seen! There is something so special and magical about it. How the colors change drastically from light blue to deep blue is so beautiful! The water is very shallow so its a must to take a walk as far as you can and take in all the beauty. After that, you can enjoy the view from the infinity pool and maybe you will even spot the seagull – George. This pool is adult only and it's much smaller, secluded and private, so make sure to leave the little ones in the kids club.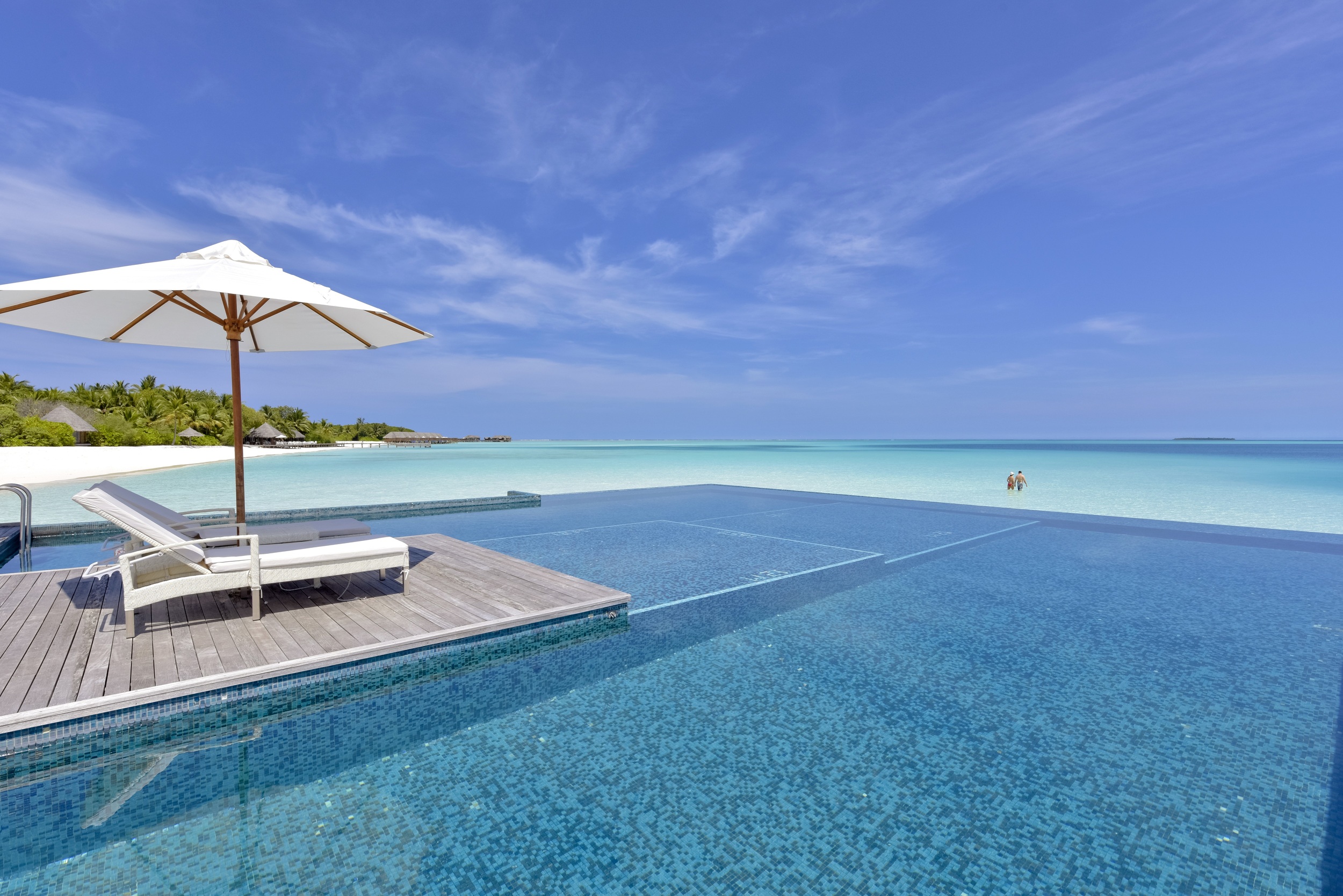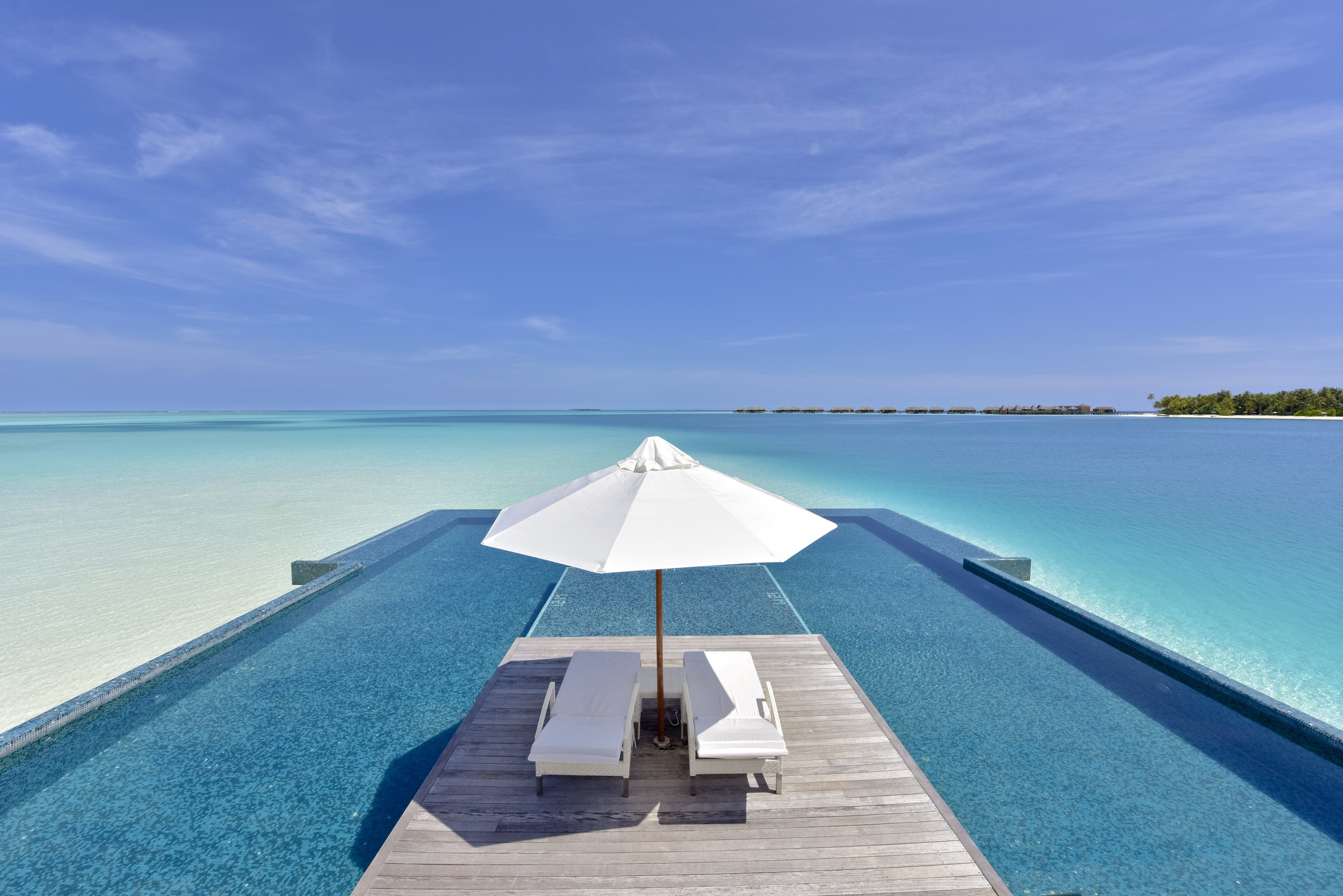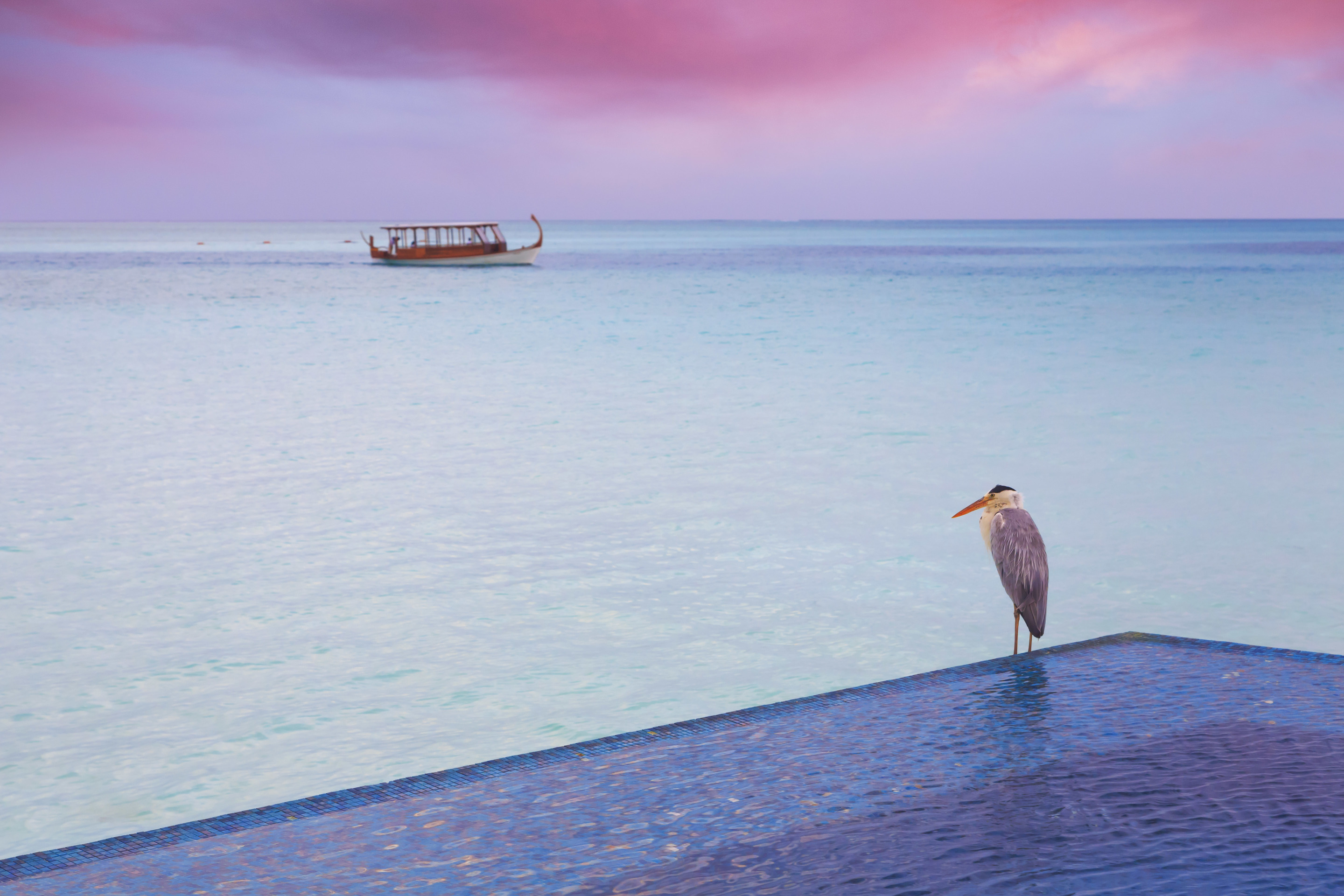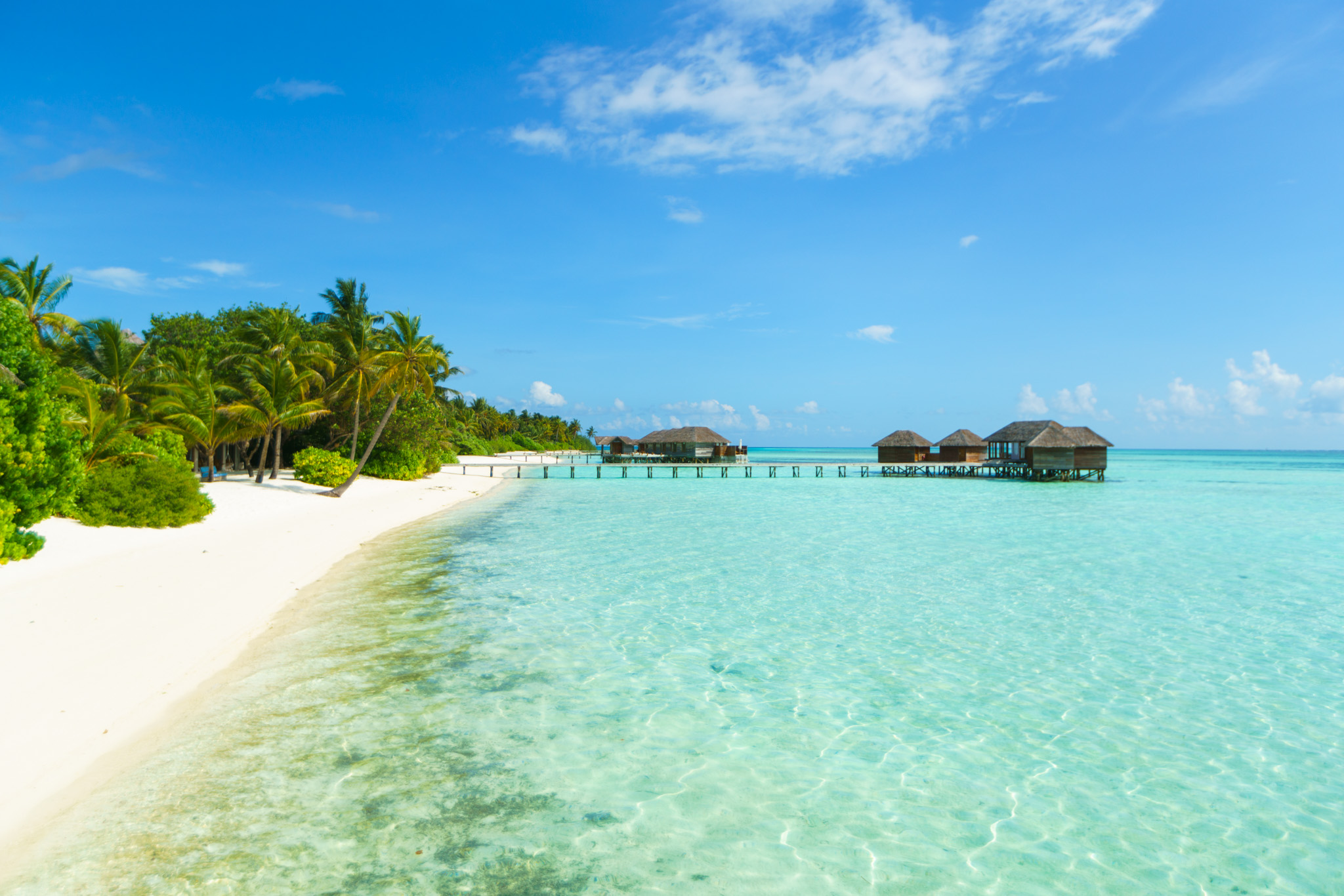 Dining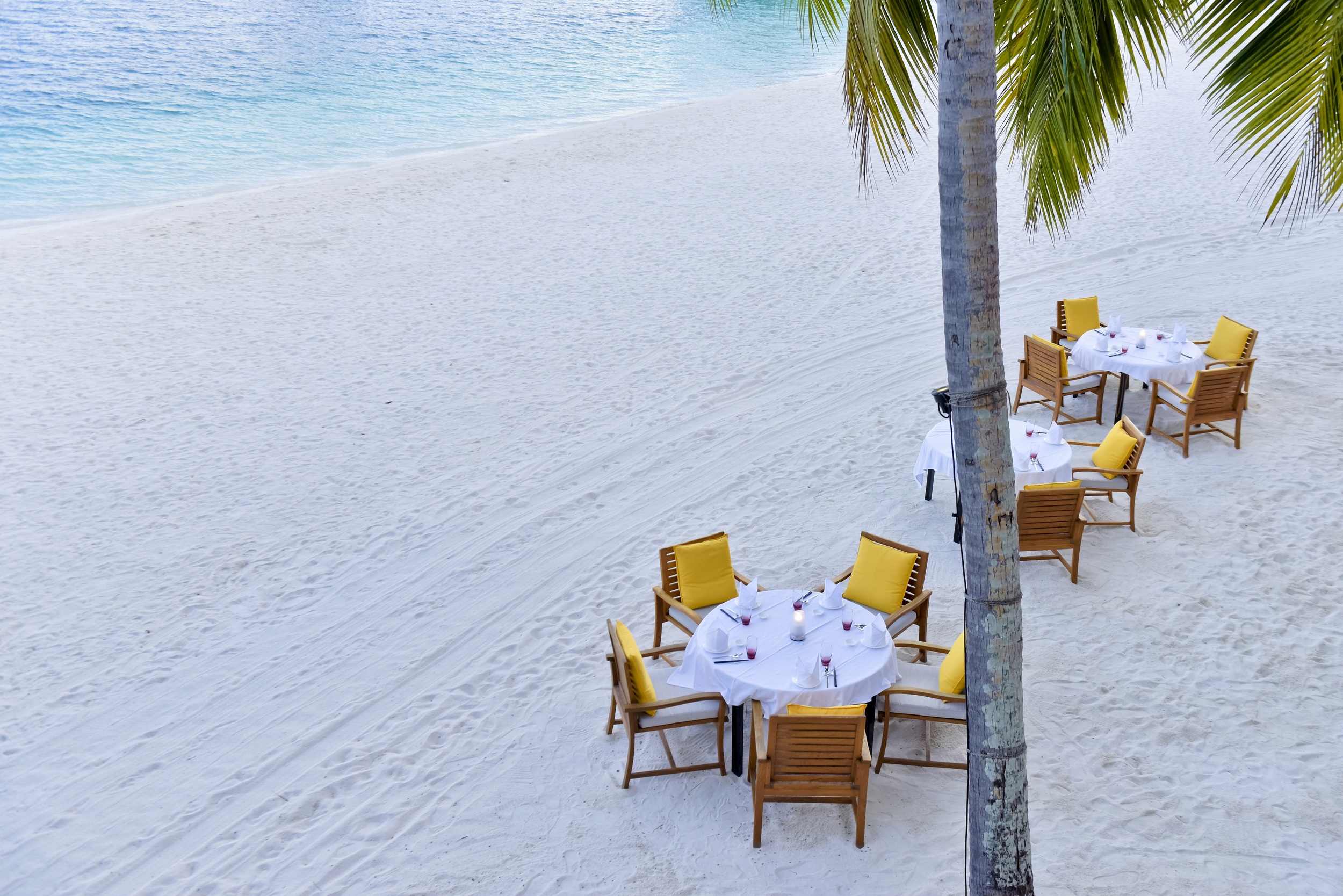 With 12 different dining options from Chinese, Japanese, local Maldivian cuisine, Italian, there are plenty of options to choose from. The buffet at Atoll Market in the main island is quite diverse and offers options for those with different dietary restrictions. If you don't see something, make sure to ask, they will make it for you. They didn't have any vegan dessert options so I asked our waiter and they brought us a fruit salad and different sorbet flavors. It was the same case for lunch at Rangali Bar. I really wanted to have a sushi platter so asked if they could make me a veggie option and it was ready in no time. We found the pricing, however, to be quite high starting at $30 a dish.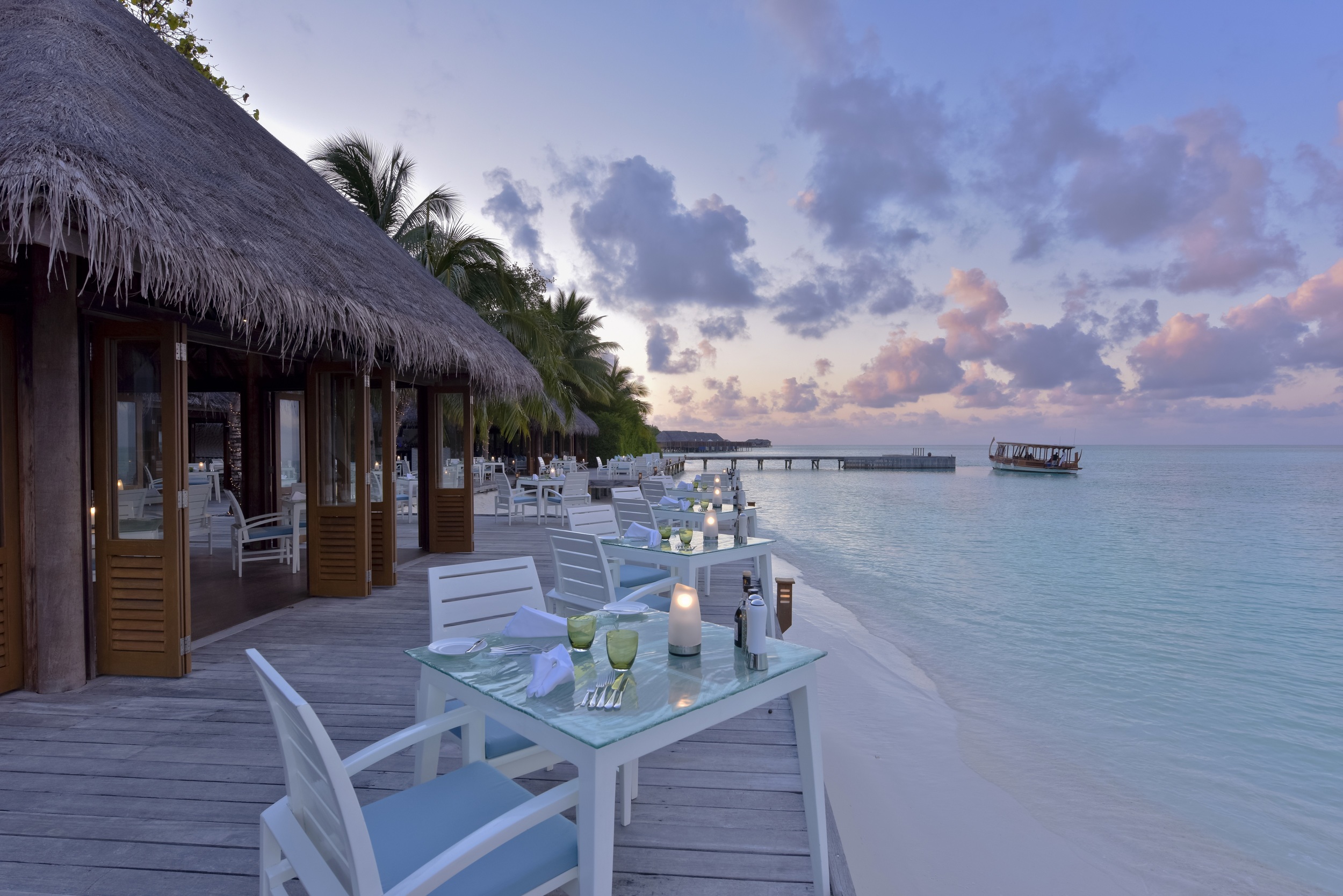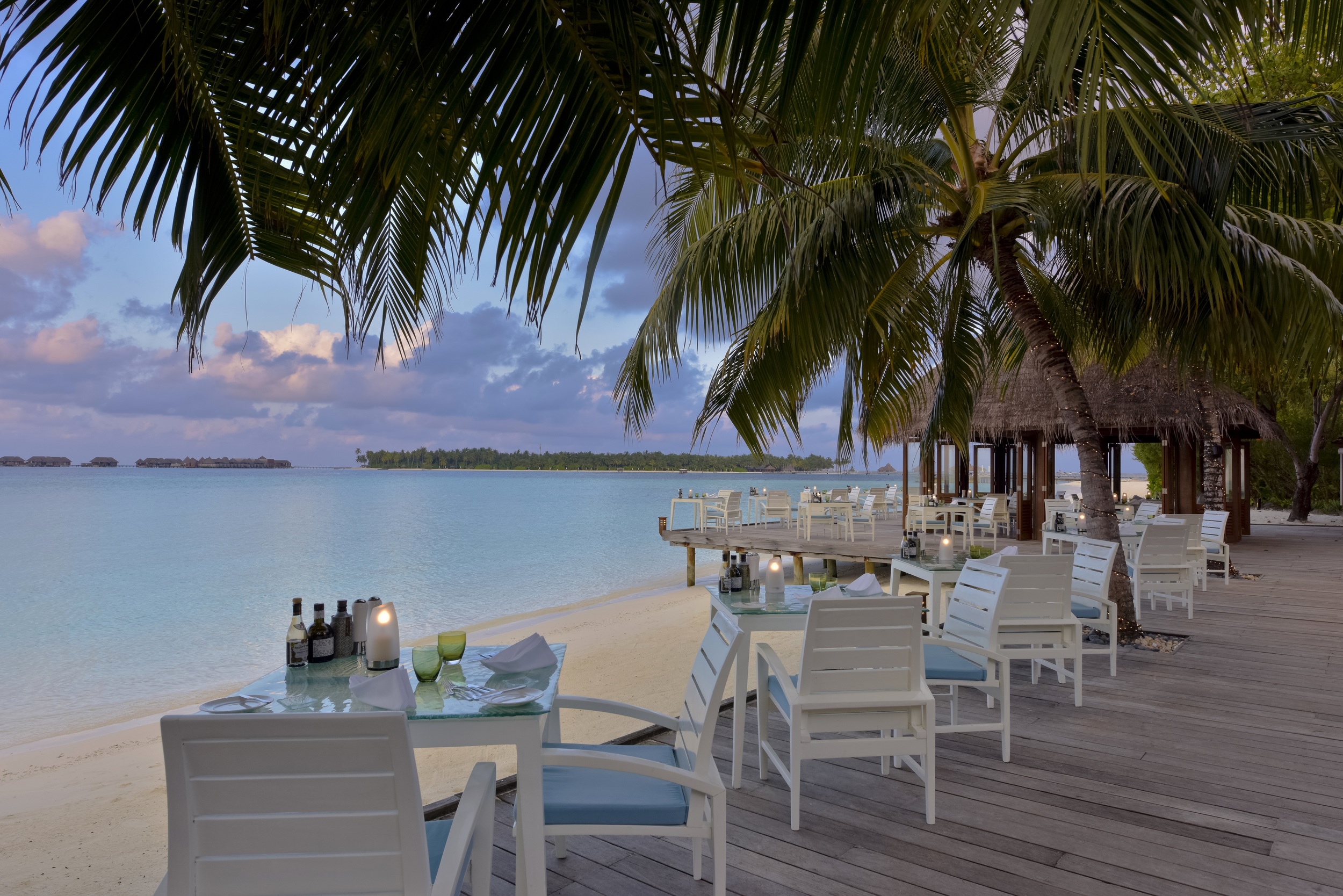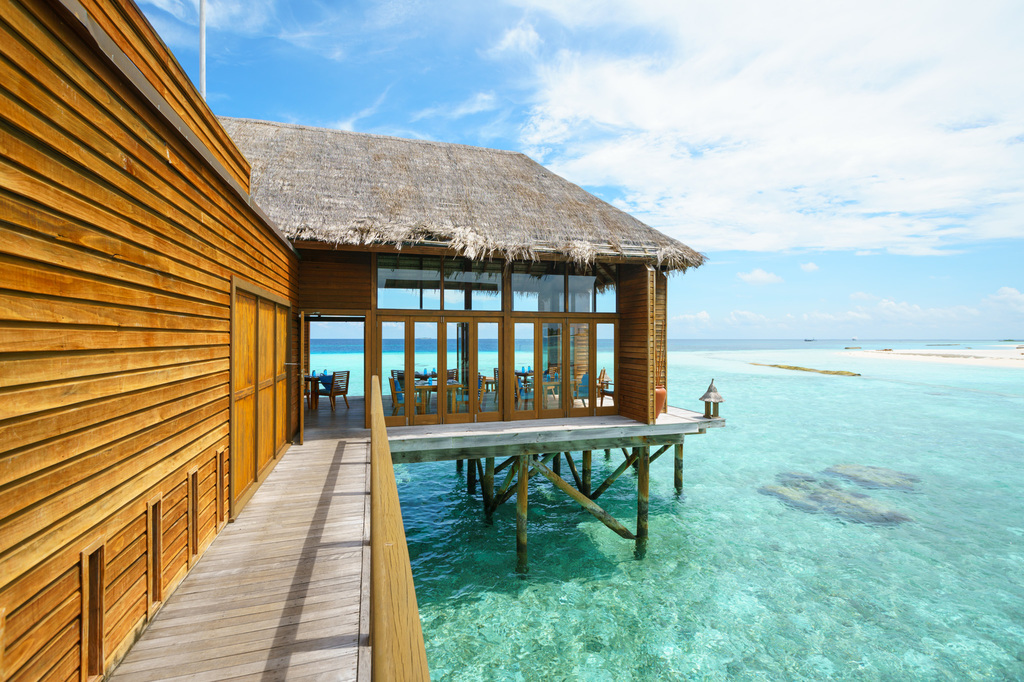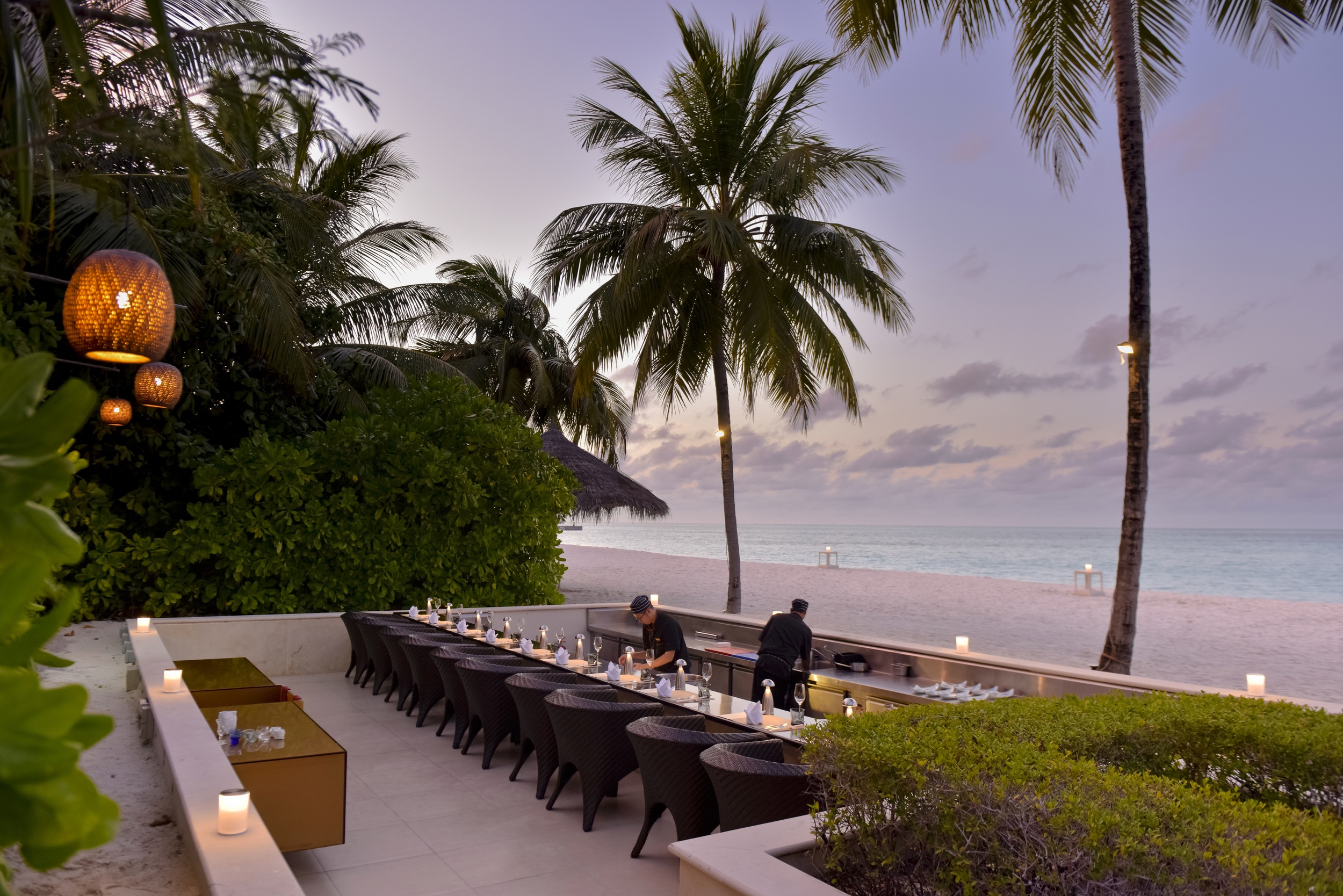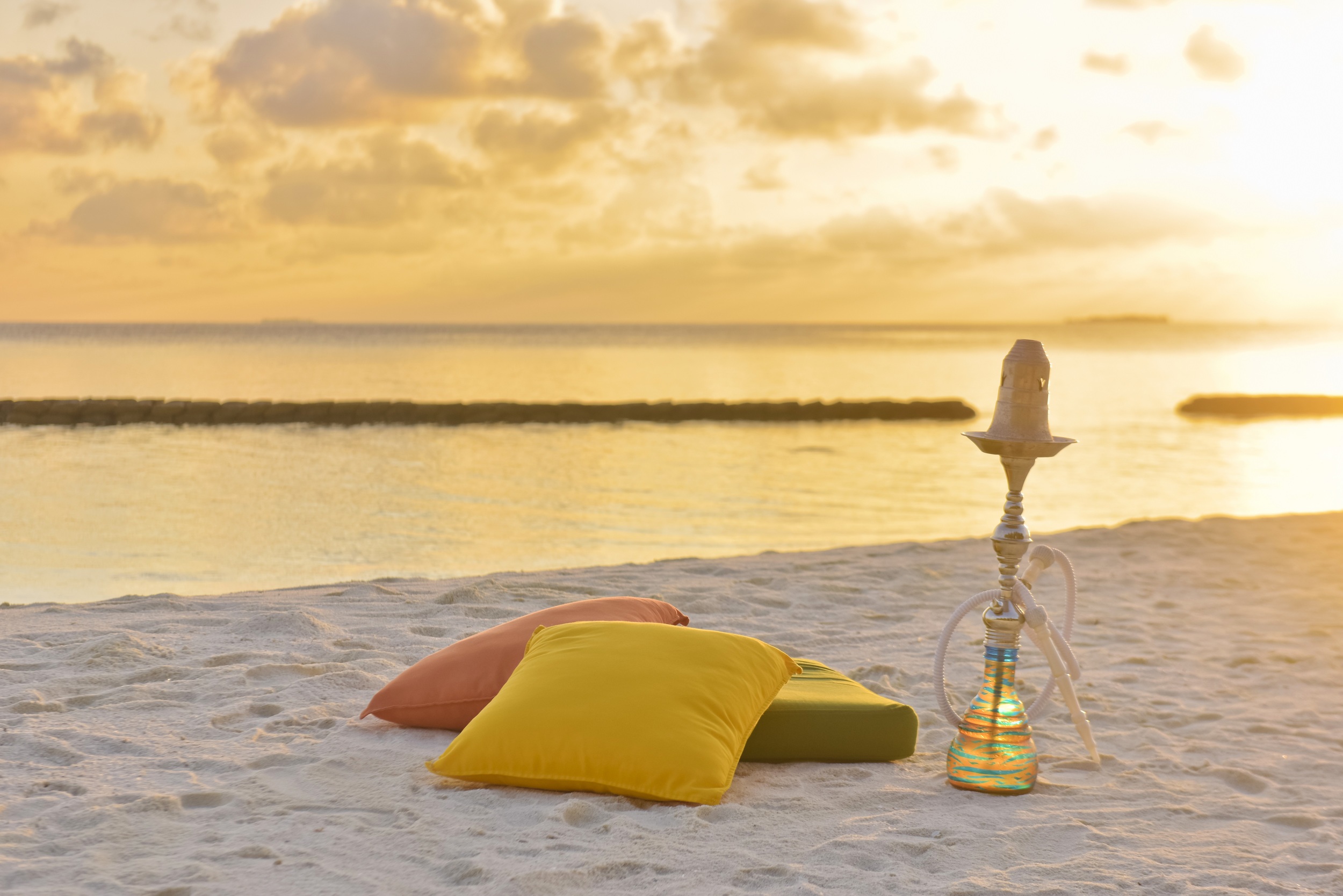 The world's first underwater restaurant, Ithaa, is available by reservation only. There is availability for cocktails, lunch and dinned every day. This is an experience of a lifetime, so it will be on the pricier side, but in my opinion, definitely worth it. I would highly recommend you visit during the day. This is the type of place that you can appreciate the beauty and enjoy the experience much more during the daytime. it is all about the view and surrounding anyway, so make sure to go when its bright out. Children are only welcome for cocktail hour or lunch but not dinner time so keep that in mind as well.  Yes, this place is romantic but it's also an amazing place to bring the little ones. My son, Aryan, was in complete disbelief and very excited the whole time we were there. It was so hard to get him to leave and to be honest, we didn't want to leave either haha.