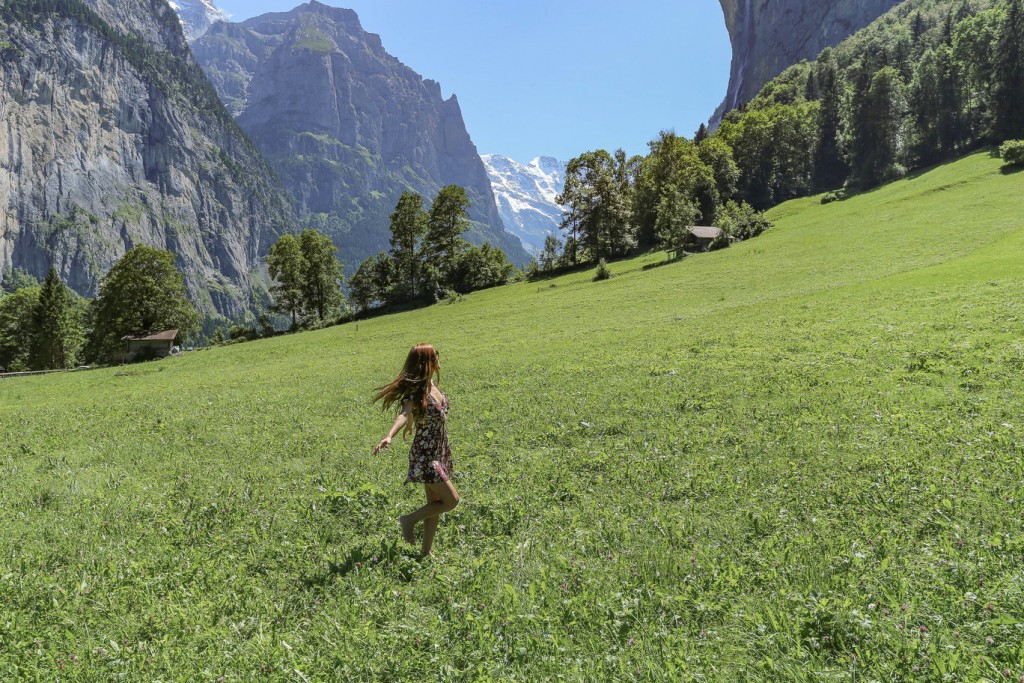 Visiting Switzerland for me was a dream come true. After many years of imagining how beautiful this country could be, I never imagined its beauty could be life changing. Every corner of the country is simply magical but there are some places that take your breathe away. Two of those places are Lauterbrunnen and Wengen.
We originally planned to visit Lauterbrunnen from Zurich but due to the unpredictable weather in Switzerland, we had to change our plans and make the drive from Adelboden instead. At only one hour from Adelboden it is a very easy and picturesque drive. The drive there is phenomenal, but try not to stop too many times because you will need every minute to explore this village. An obligatory stop, however, is when you pass by Interlaken, the narrow stretch that divides Lake Than and Lake Brienz.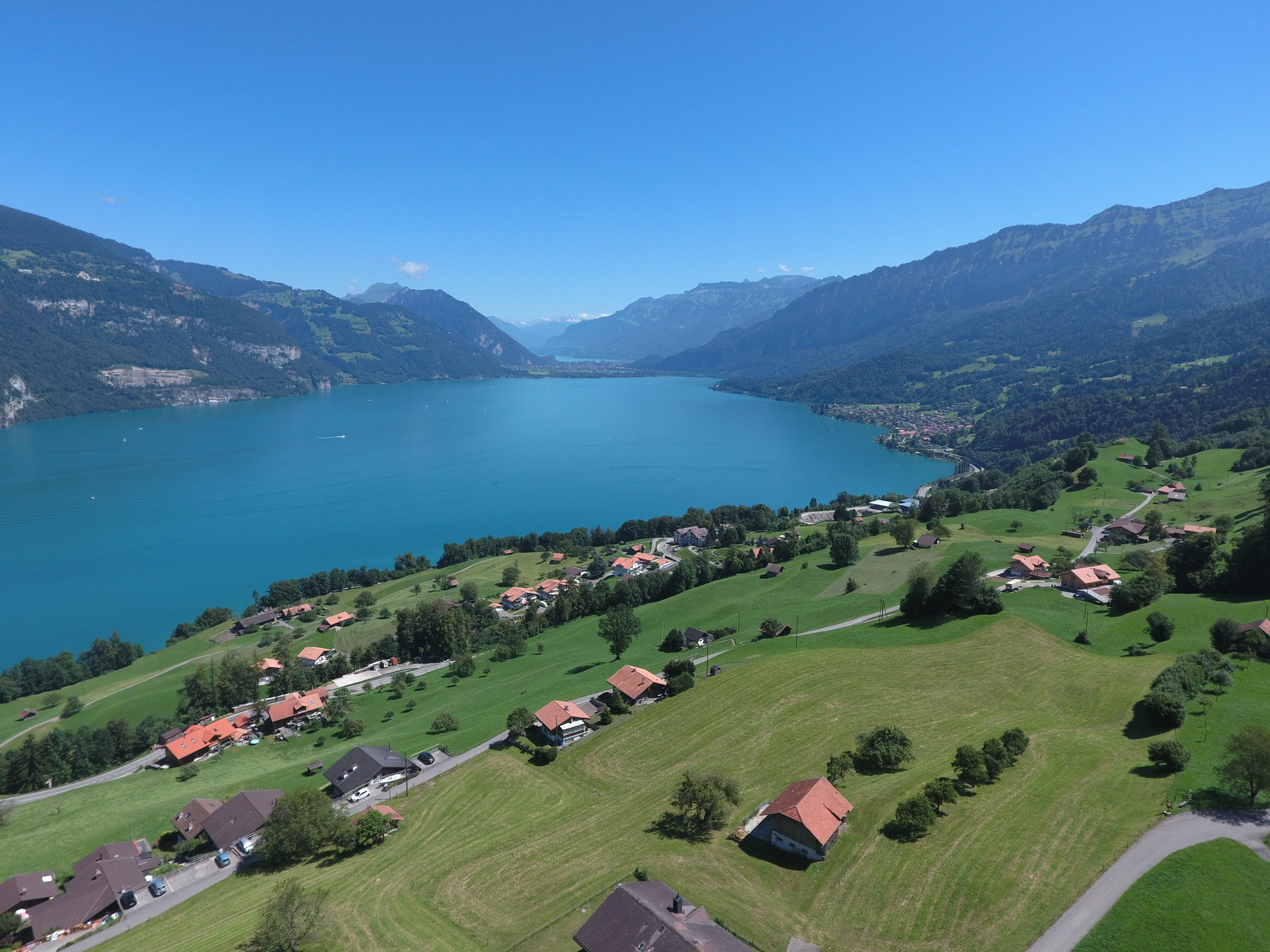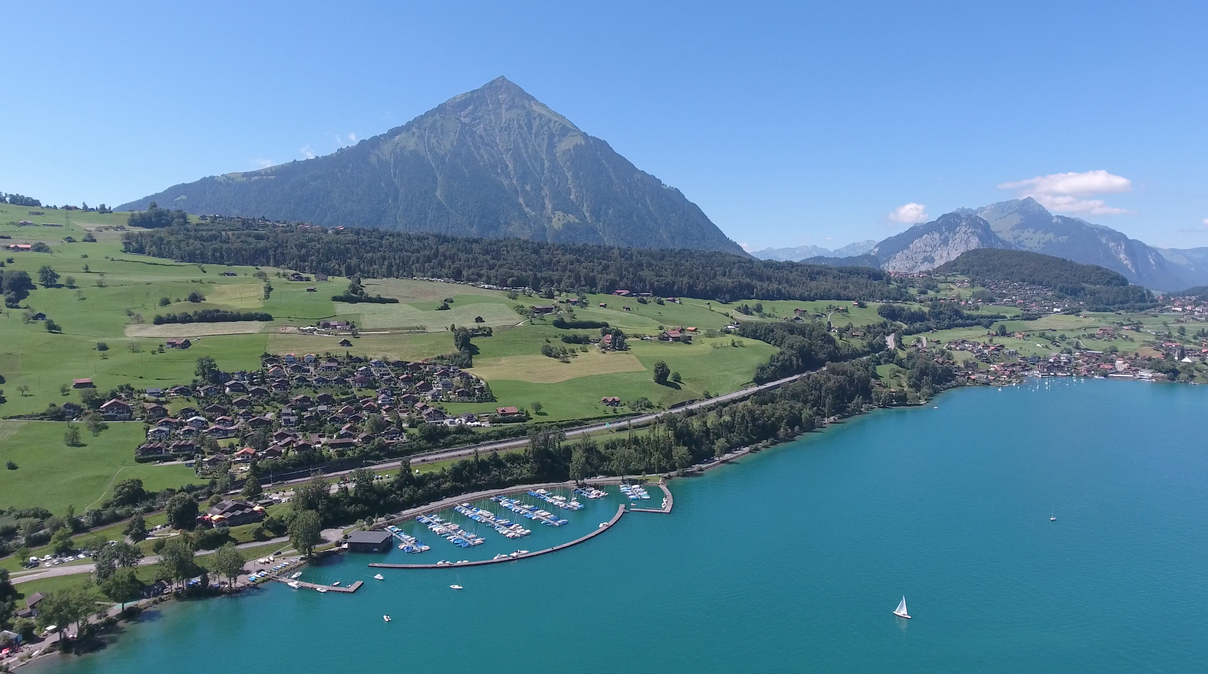 Lauterbrunnen surrounded by rocky cliffs with over 72 waterfalls and views of three imposing mountains – Eiger, Monch and Jungfrau, is one of the most impressive valleys in the Alps. And also one of my favorite places that I have ever visited. Yes, It is that beautiful, but words are limited to explain this place. I'll let the pictures showcase its beauty.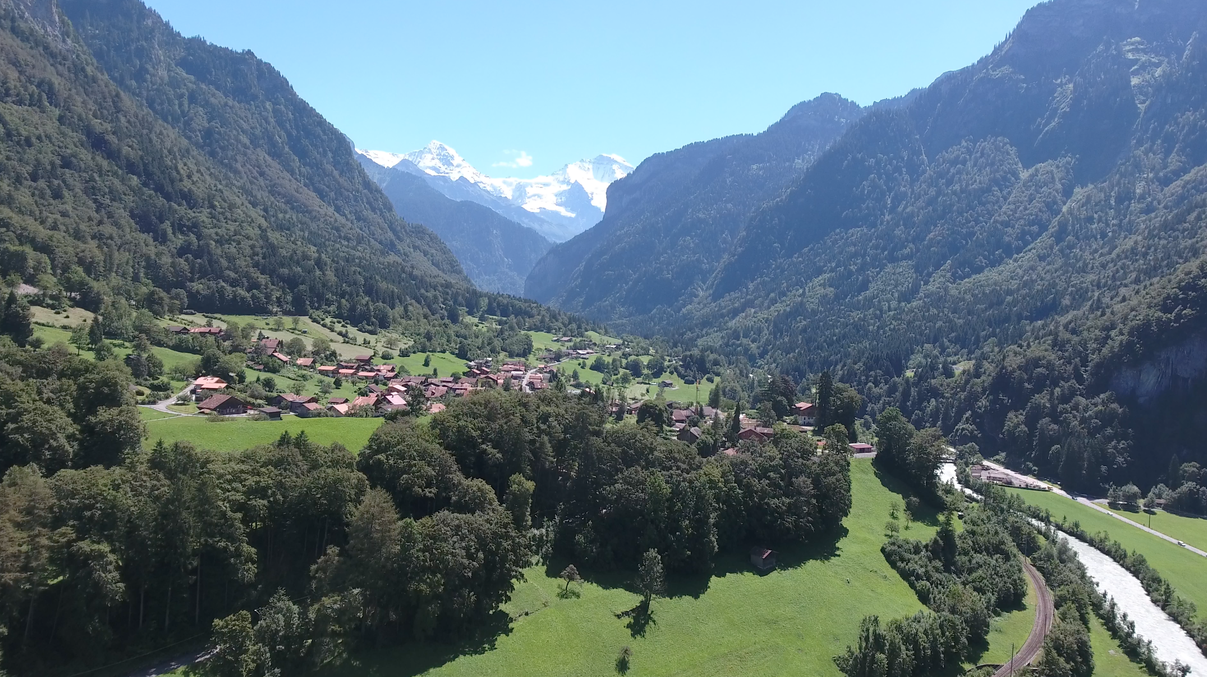 Picured above, on our way entering the village.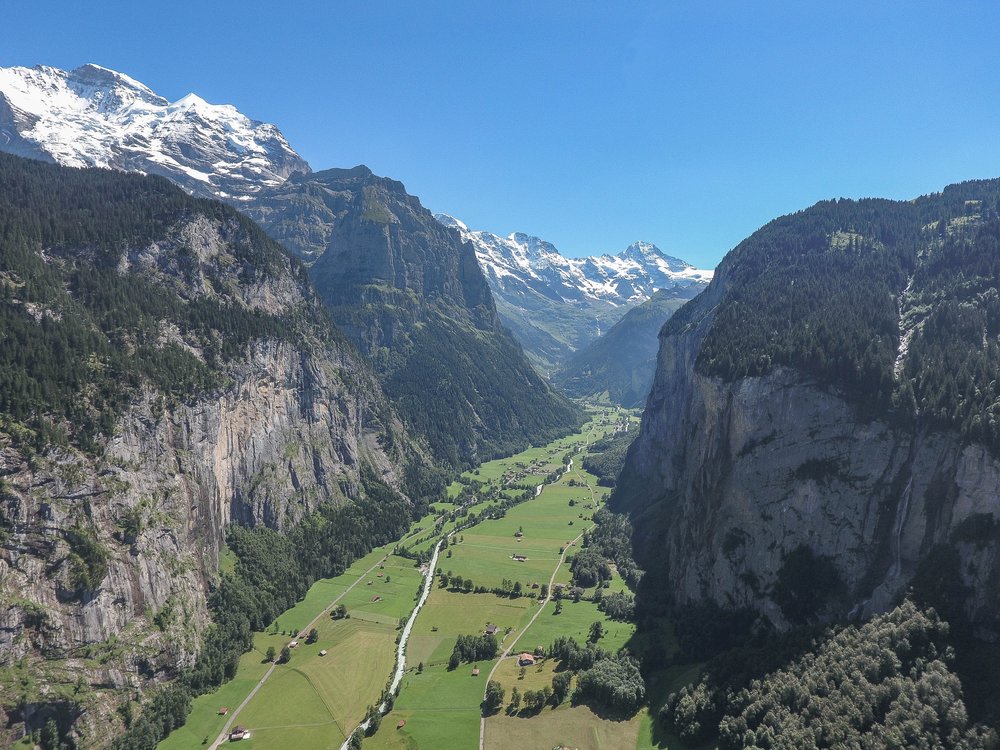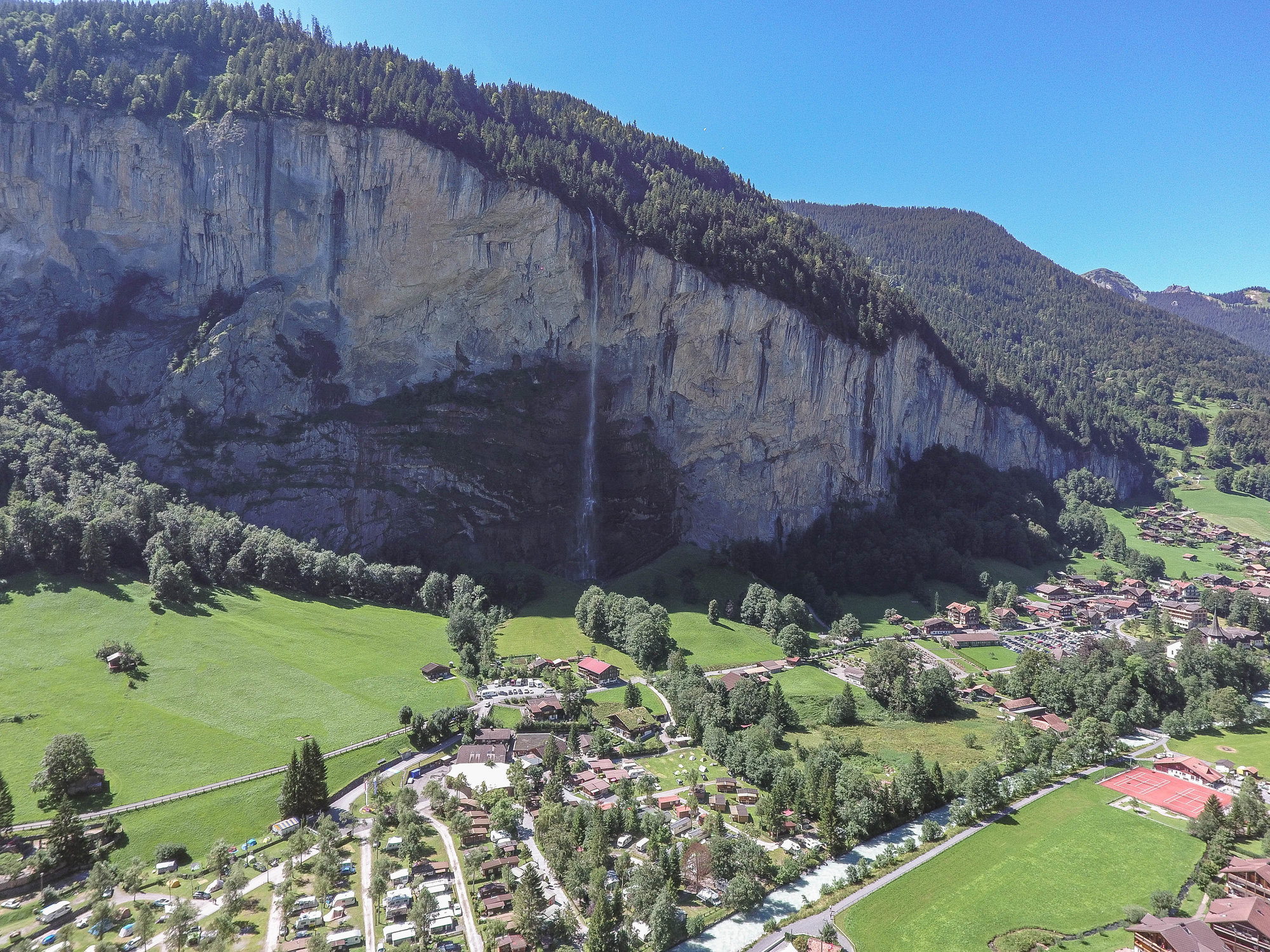 This village is so extraordinary and surreal, it is difficult to believe a place like this exists right here in our planet ! It is easy to forget how beautiful and magical our planet is, and it is easier to take it for granted. While I look back at the pictures, it is still surreal for me, and just like me, my little one was also mind blown by the scenery.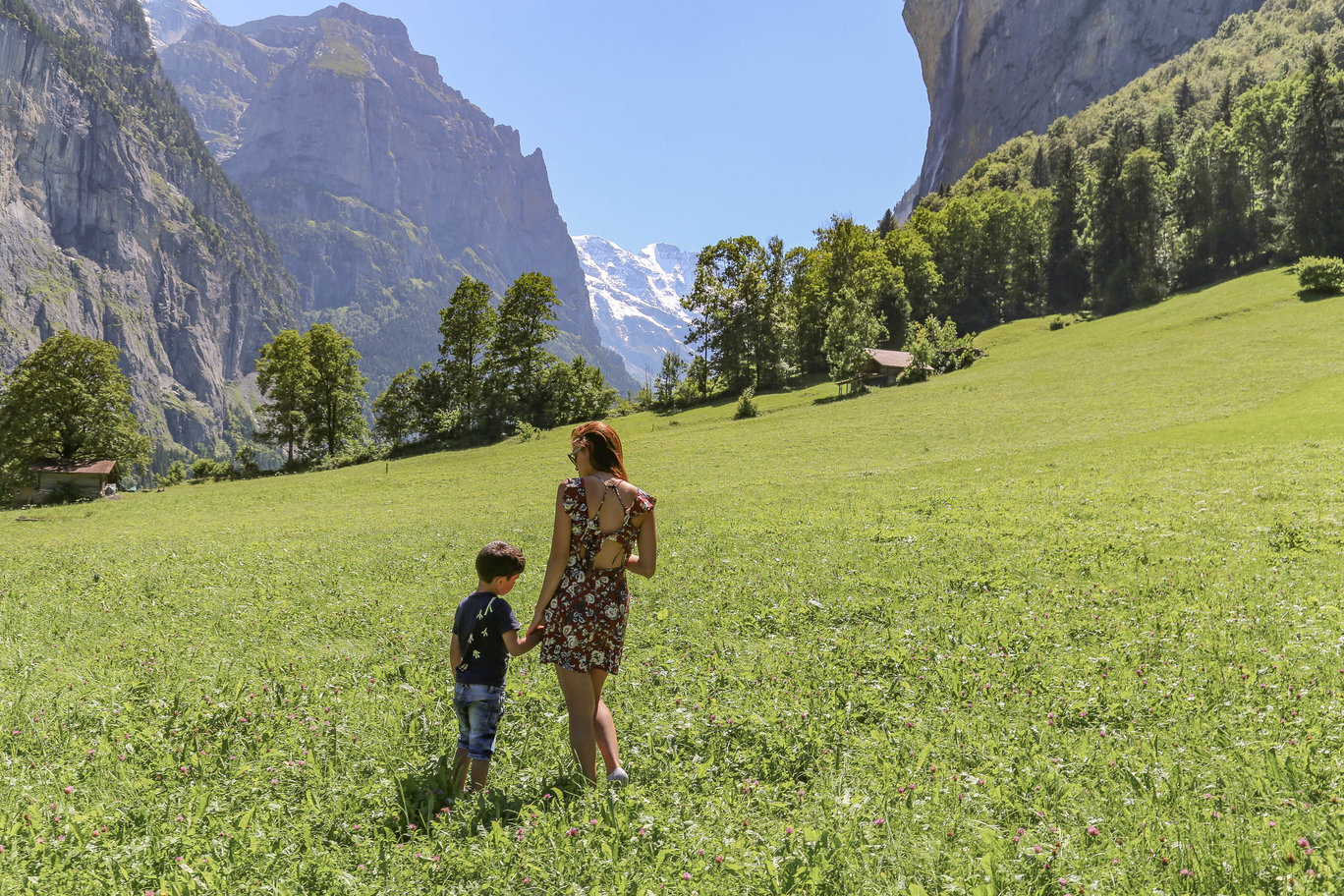 Children are the future of our planet, and it is up to us parents, teachers, mentors, adults to teach them and guide them on the right path. For this reason, we love to travel with out little one to teach him how to love, respect and appreciate the beautiful planet that we live in and to realize how lucky we are to call this planet home! Sadly there are not enough people teaching us to appreciate the one thing that gives us life everyday.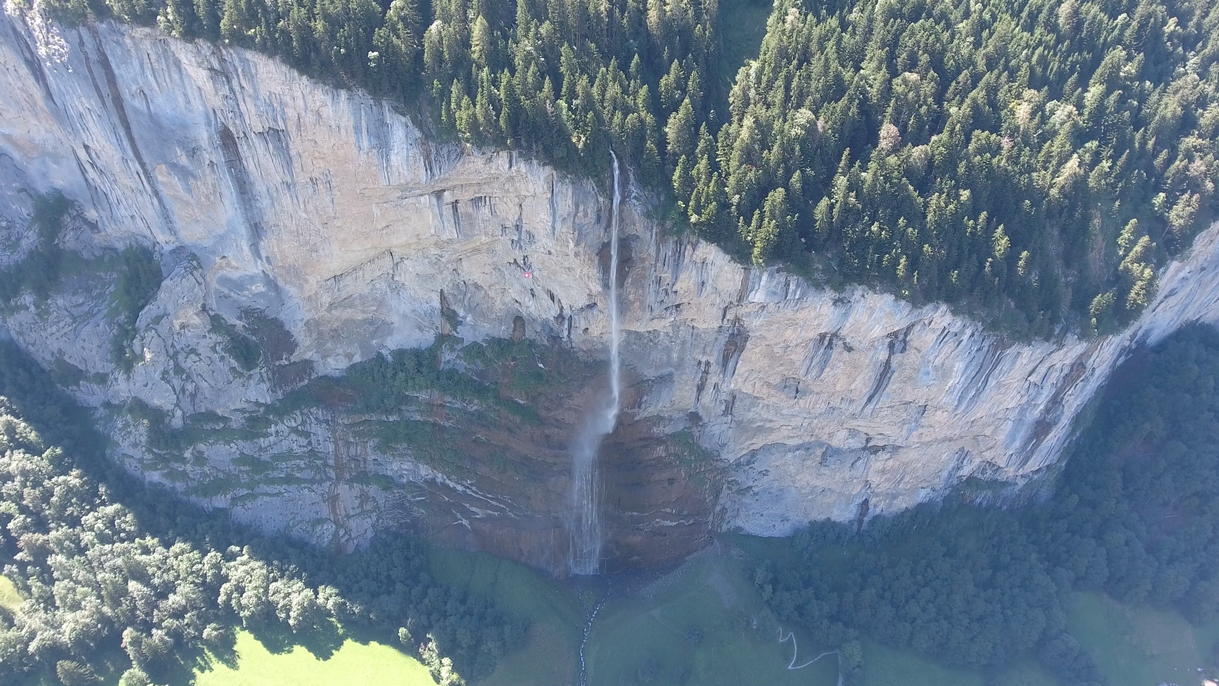 As we ventured around and explored Lauterbrunnen, my little one saw a train  that was going up the mountains and from that moment on, he was very determined to take the ride up. Lucky for him we are not very difficult to convince, so without knowing where we were headed to, we ended up in Wengen, the village right above Lauterbrunnen. To our surprise, we discovered a charming beautiful resort town with spectacular views of the valley below, and then we learned that the whole area is full of similar small villages that you can explore! It is funny to think that if it wasn't for my little ones curiosity and passion for exploring, we would have missed this amazing place!
And he just couldn't hide his happiness about it!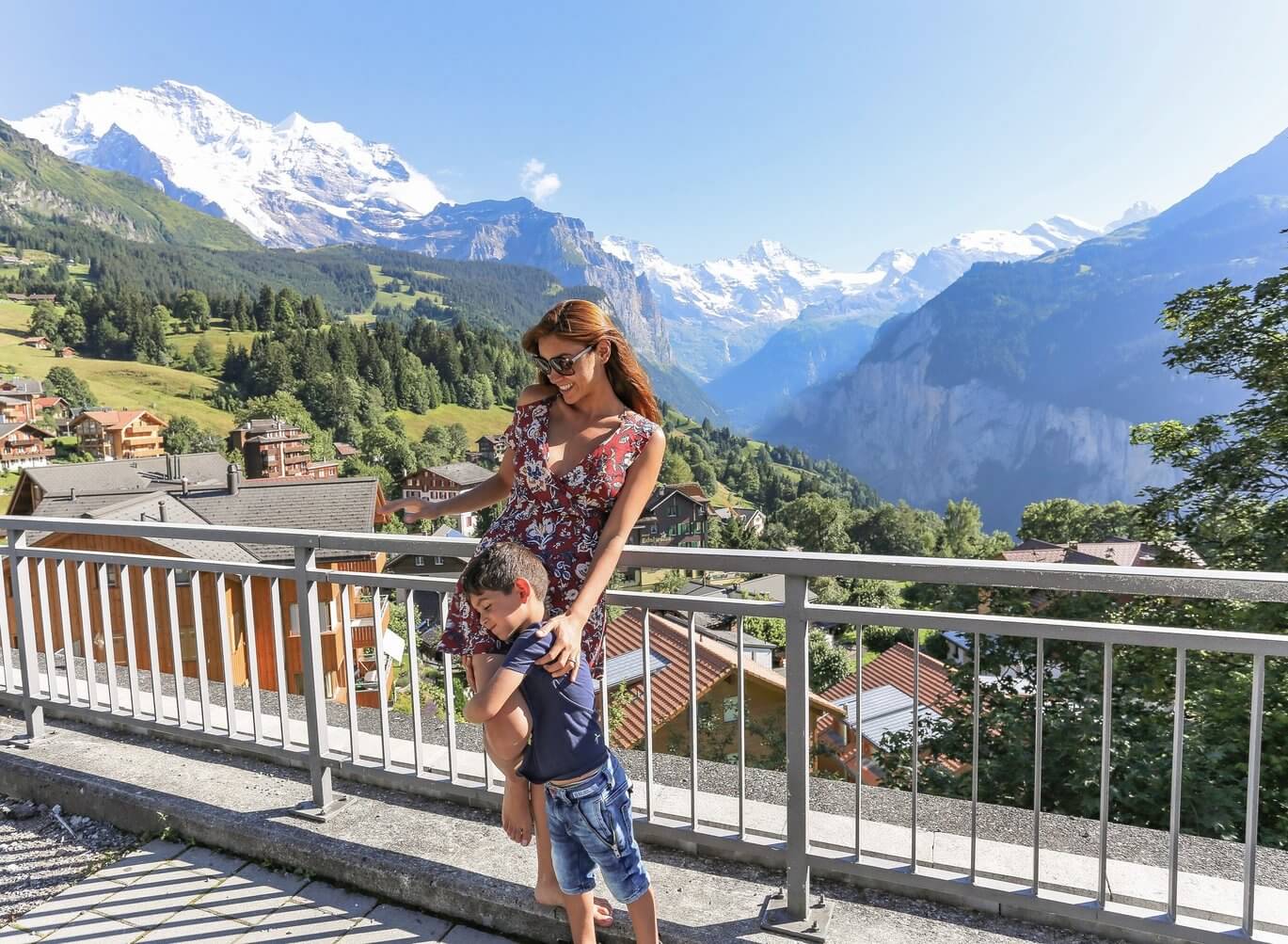 Talk about views!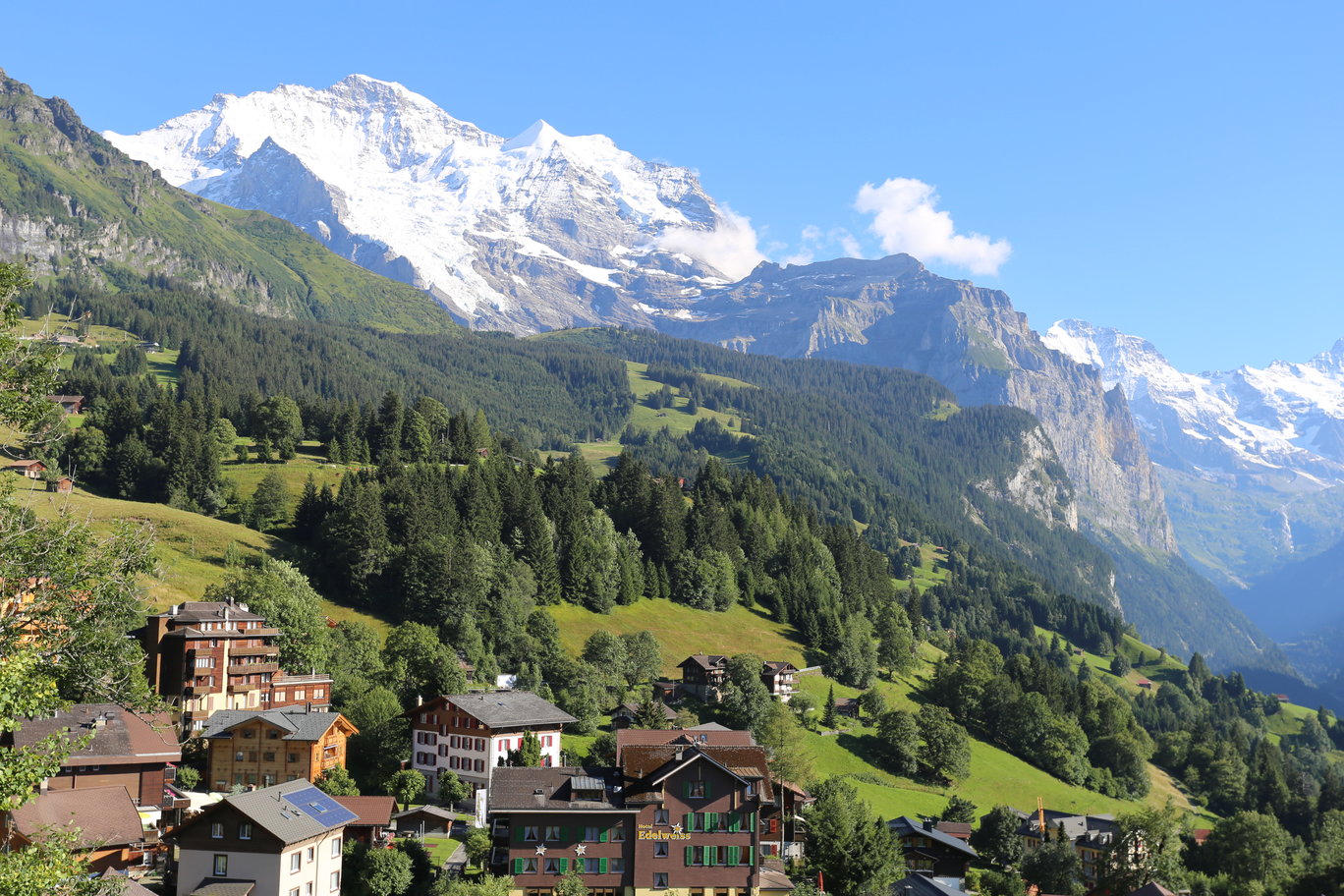 What a magical experience it was! Certainly one of the most impressive places on earth! Unfortunately for us, we had to cut our adventure short and drive back to Adelboden. A one day trip is definitely not enough to explore and enjoy this place, you need minimum one night. If you are going to hike and do sight seeing, I would recommend to stay at least two nights then. There are plenty of hotel and even Airbnb options in both Wengen and Lauterbrunnunen, but If I were to do it again I would stay in Lauterbrunnen and then venture from there.
I hope with this post I have inspired you to visit and experience the magic of Switzerland. This is still the beginning of our journey so stay tuned as we discover more spectacular corners of this beautiful country!