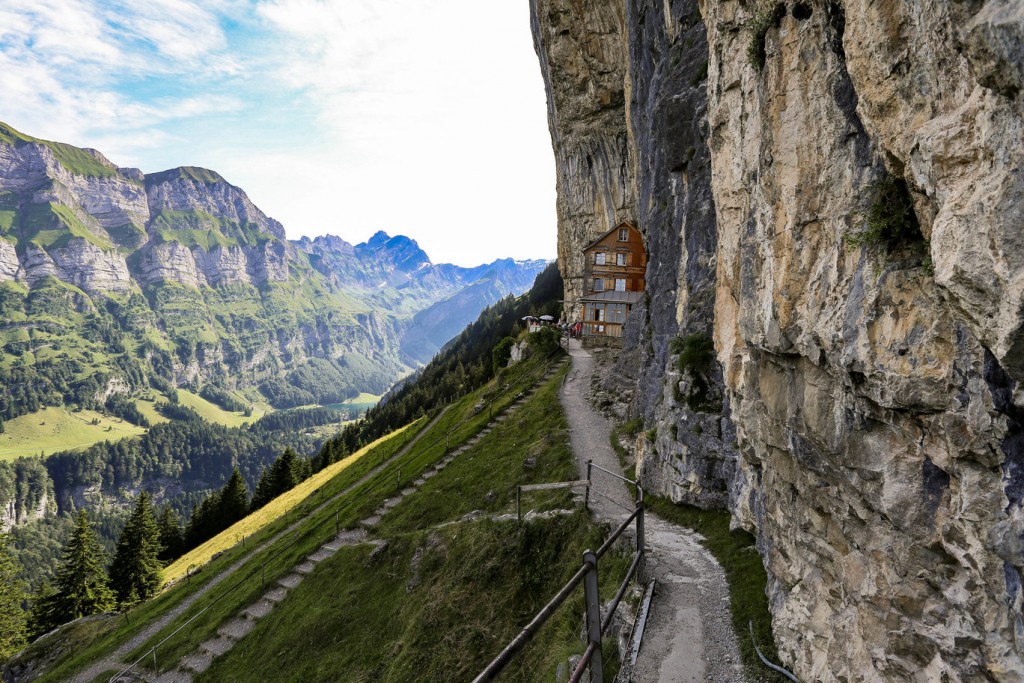 If you have ever imagined a traditional wooden cabin situated far away from everything, with nothing but nature around almost fairy tale like, this is the place that it becomes reality.  Aescher-Wildkirchli is exactly what that is and much more. This beautiful guesthouse not only has the traditional Swiss charm and secludedness, but its also built on the edge of a cliff with literally nothing but nature around and spectacular views off course.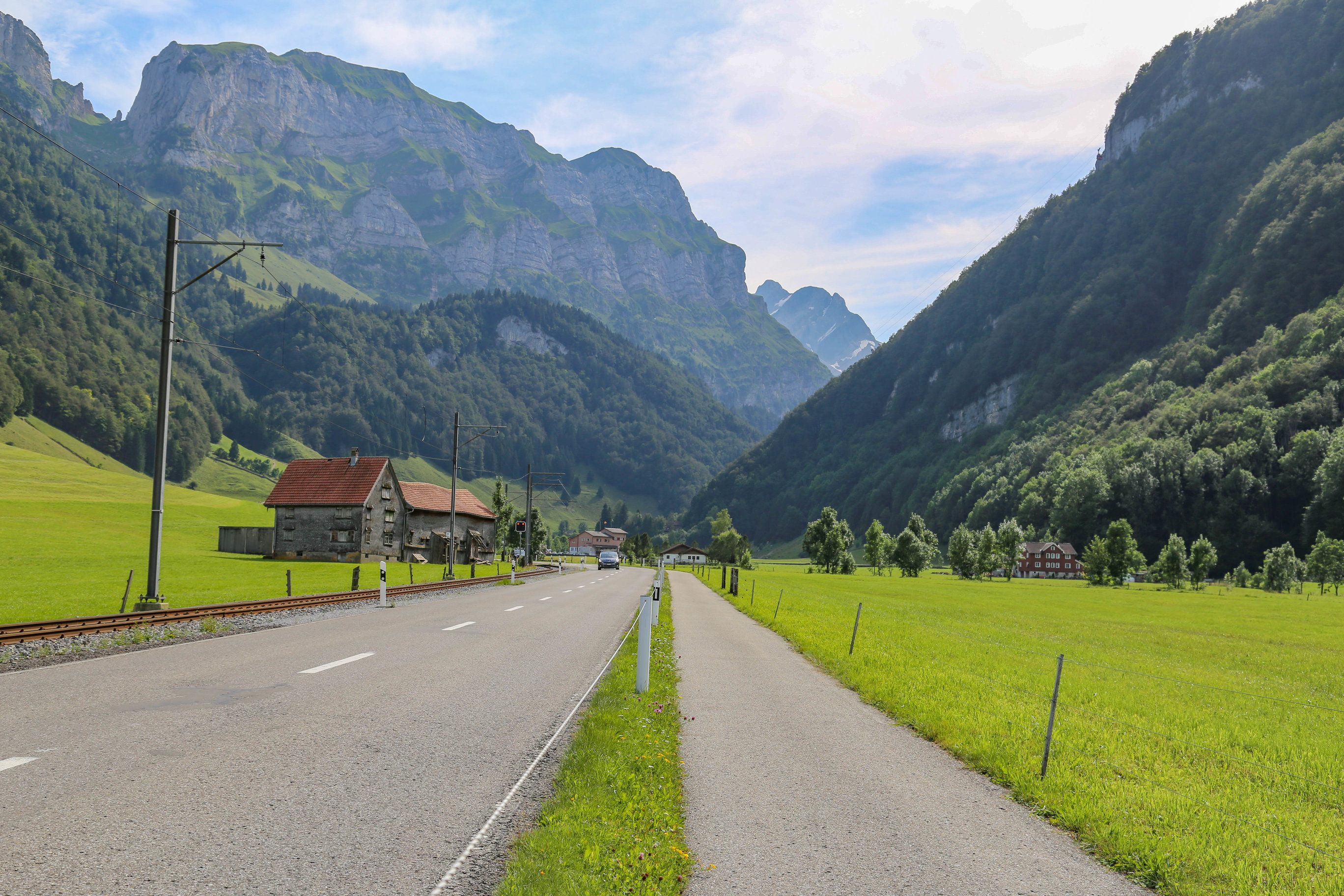 I had seen the picture of this place many times but I never imagined that I was actually going to be able to visit. Its one of those places that you look at the picture and assume that its unattainable for regular people like you and me, perhaps you need to be a pro-hiker, photographer or maybe even crew of a TV show to make it there. To be honest, this was my opinion due to lack of knowledge, about almost every place that we visited during our Switzerland trip (You can check my previous blog posts). I couldn't have been more wrong, and how happy I am that I was!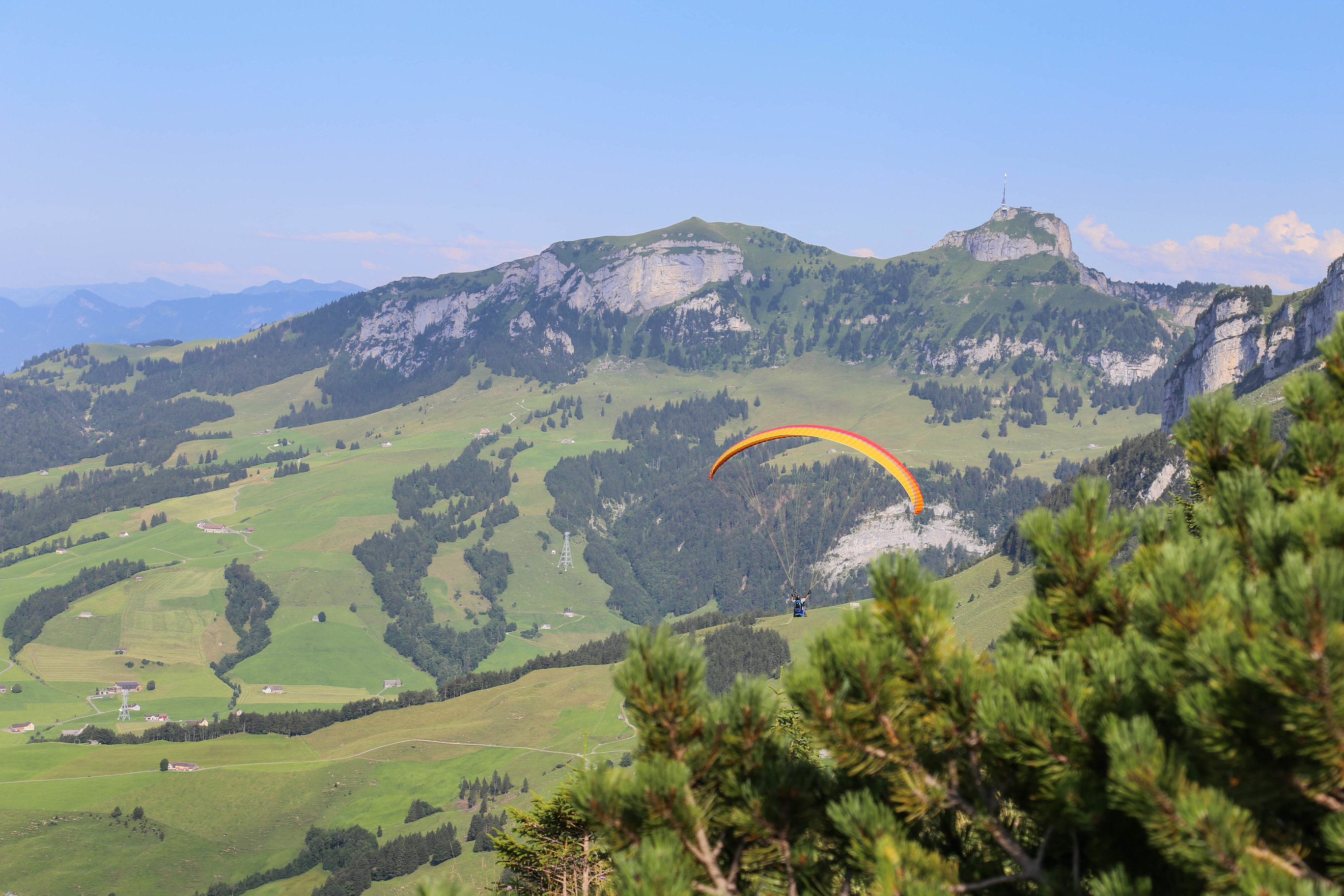 This is not your traditional hotel that you can just put the address in the GPS and drive there, yet its still quite easy so don't be disillusioned. The first step is to make the one and a half hour drive from Zurich to Wassarauen, where the cable car station is. Once you get there purchase your 27 CHF round trip ticket to Ebenalp. You get off at Ebenalp and take a moment to enjoy the view of the Appenzell Alps just like we did.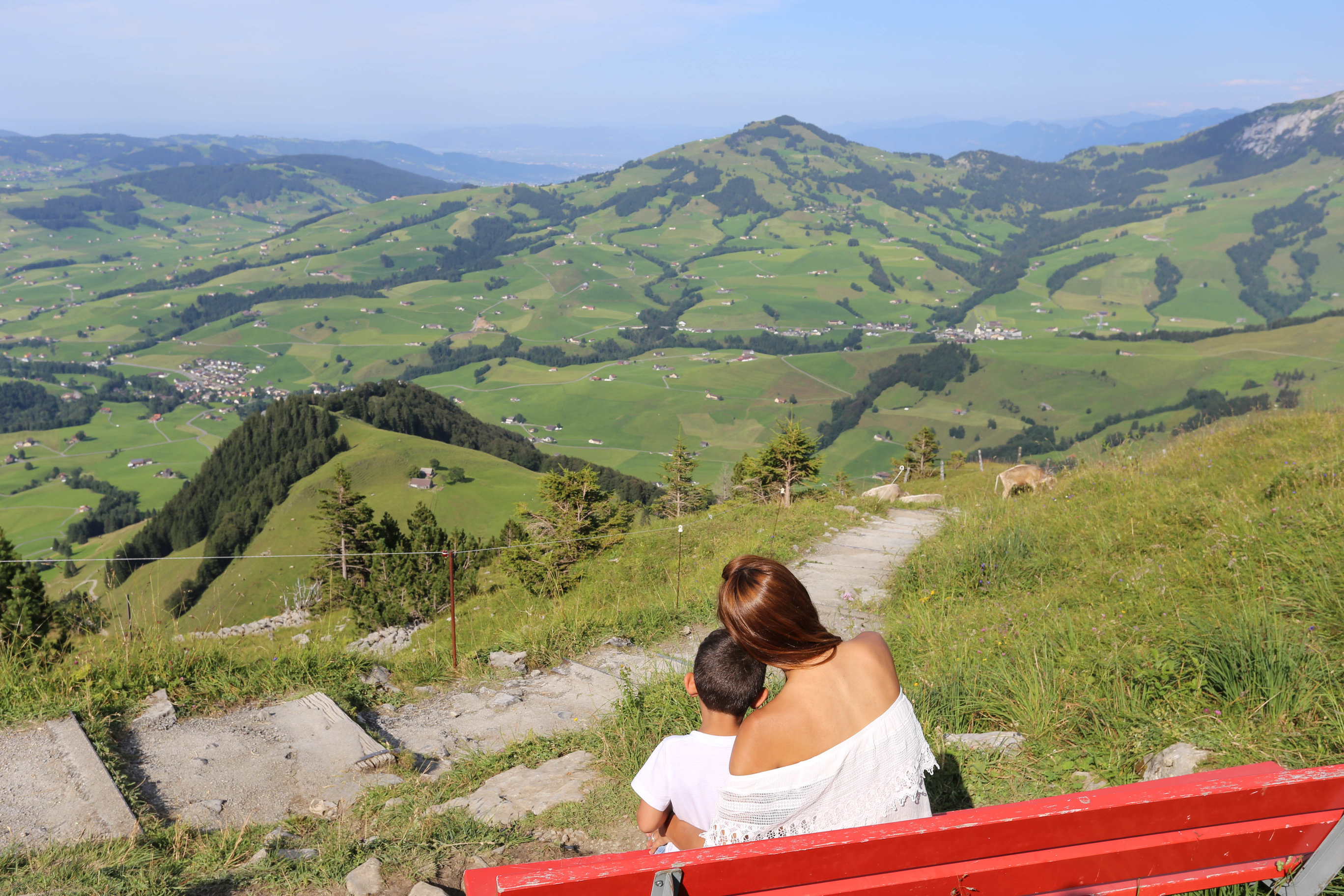 From there follow the signs for Aescher-Wildkirchli, and start your hike down. The hike down is only 15 minutes, it is safe and recommended for anyone who is in a healthy state. My little 3 year old did the hike down and up all by himself. Admittedly, the hike up he complained for the last minute or so when we got to the steps, but he managed.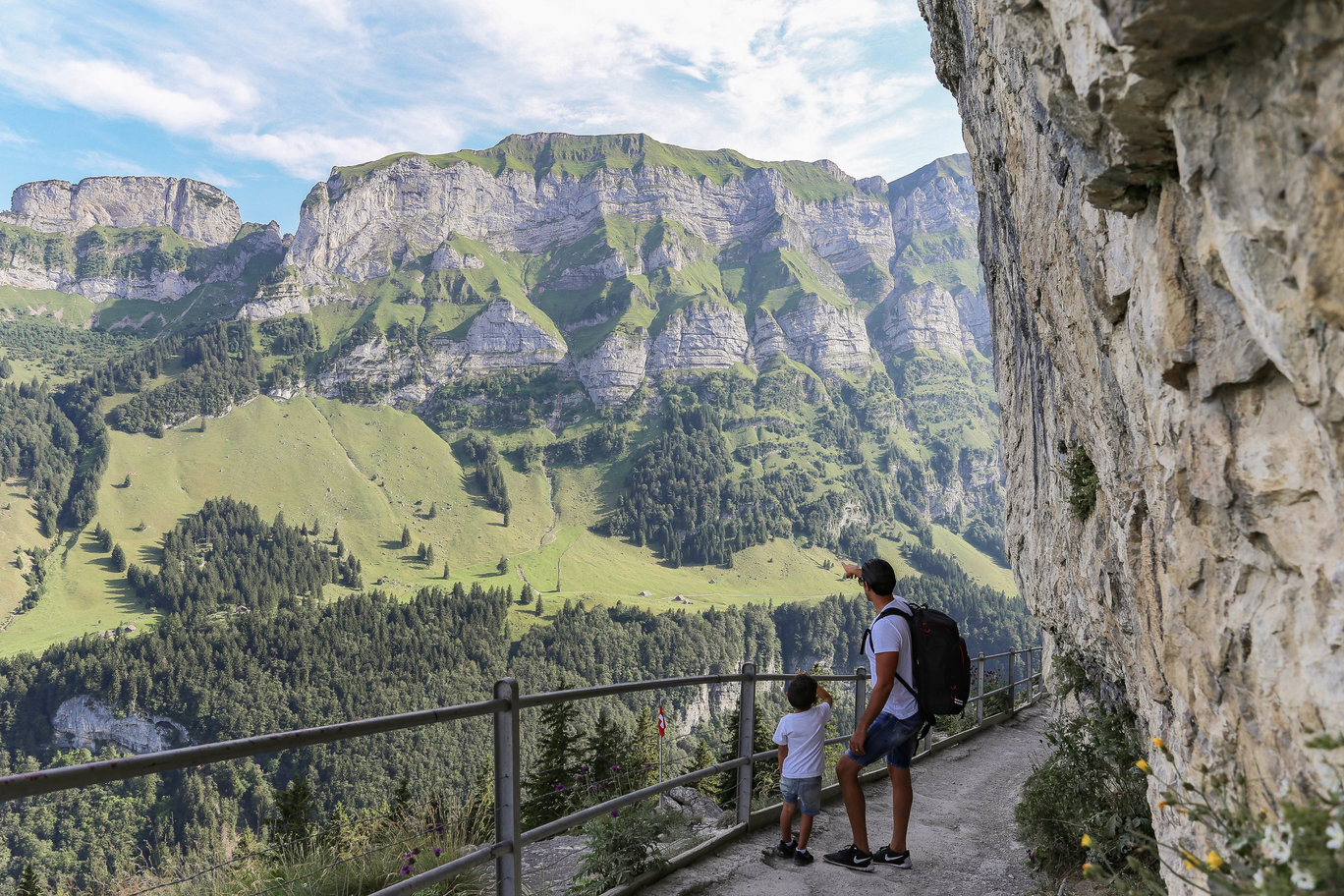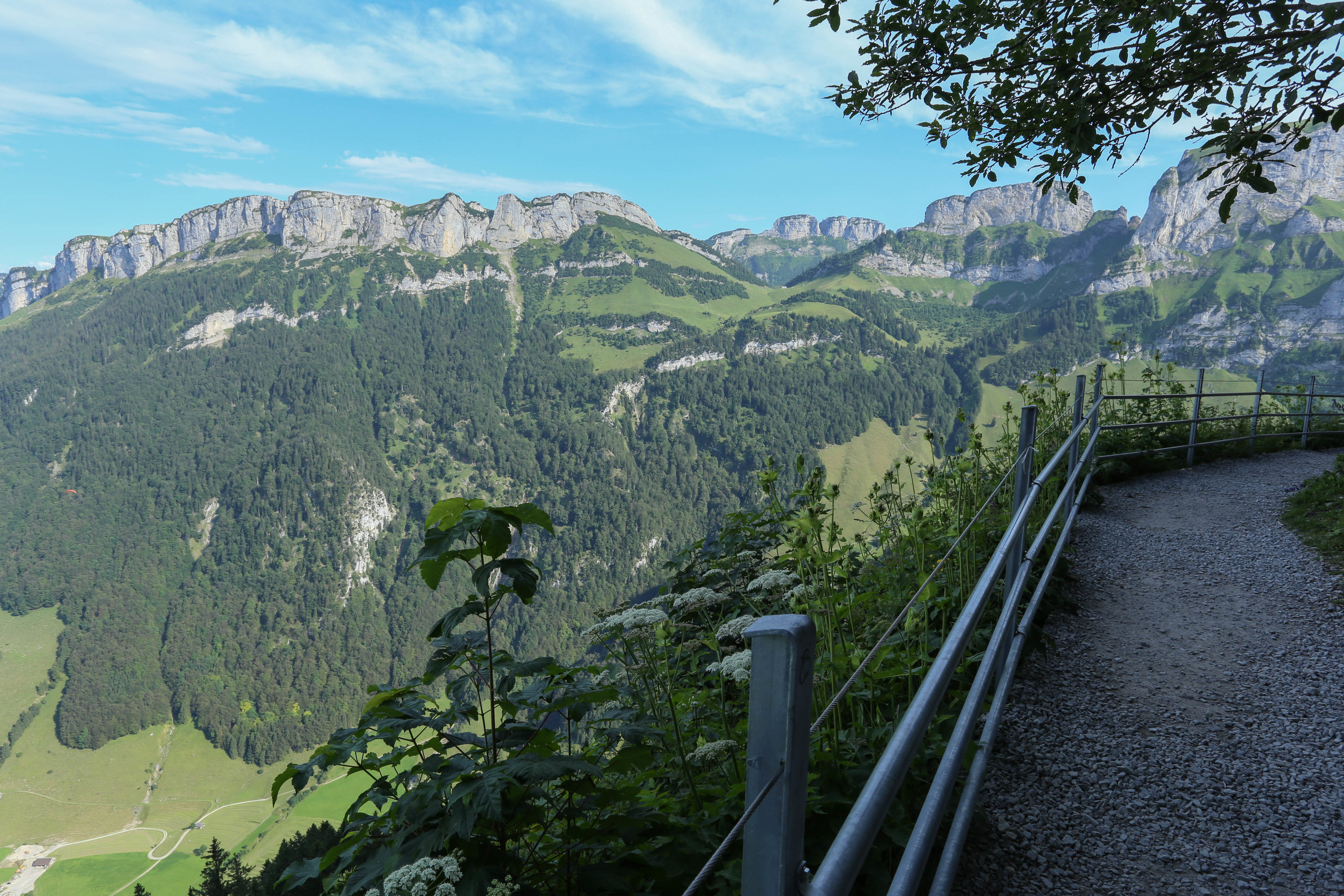 Half way through the hike you have to pass under a cave which can be a little dark but its very short so you wont get scarred. My little one was a little scared in the beginning but nothing that couldn't be fixed by just turning on my iPhone flashlight. Once you get out of the cave you will pass the small church, make a turn and you are treated with this almost surreal like view with a small cabin tucked on the right side of the cliff.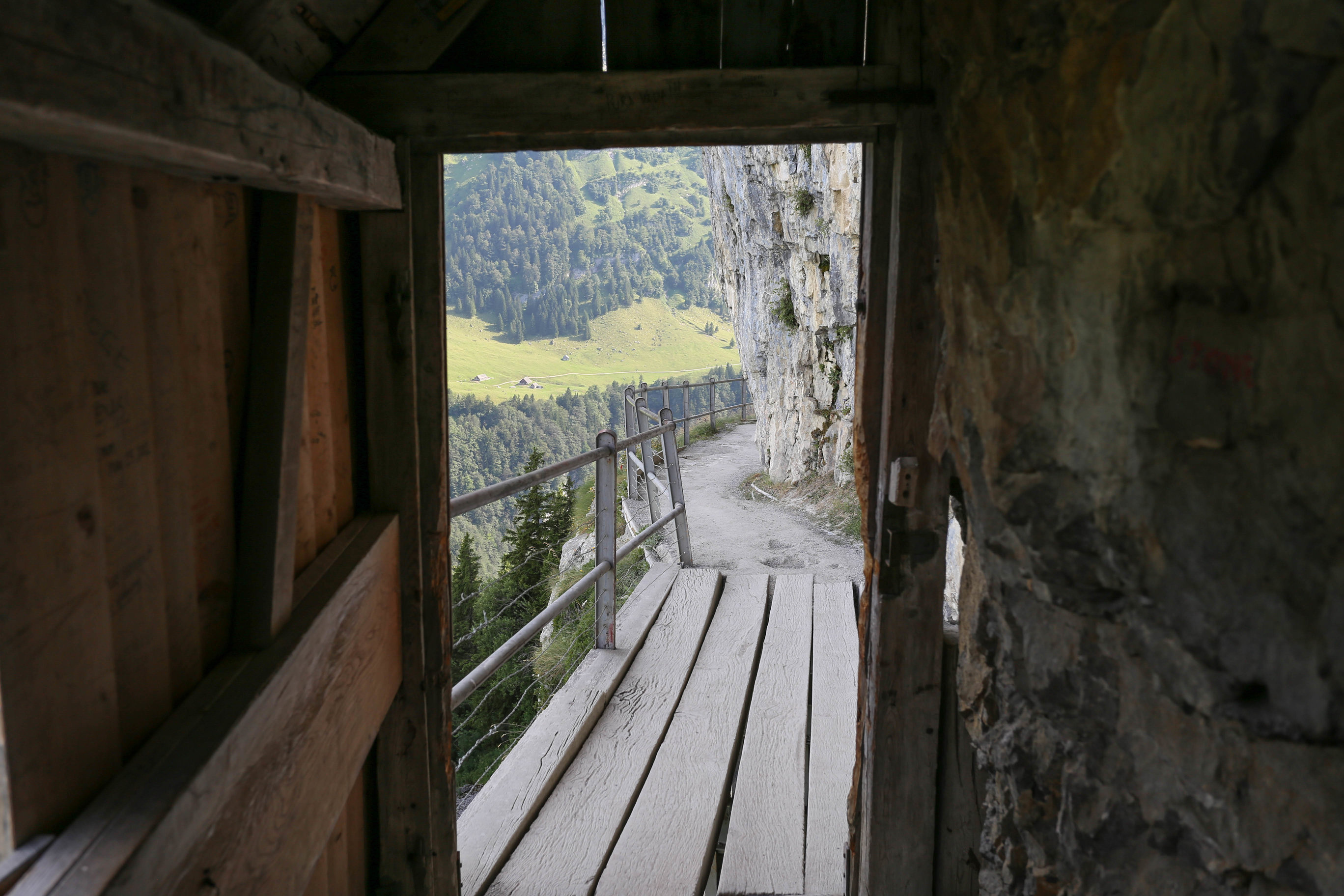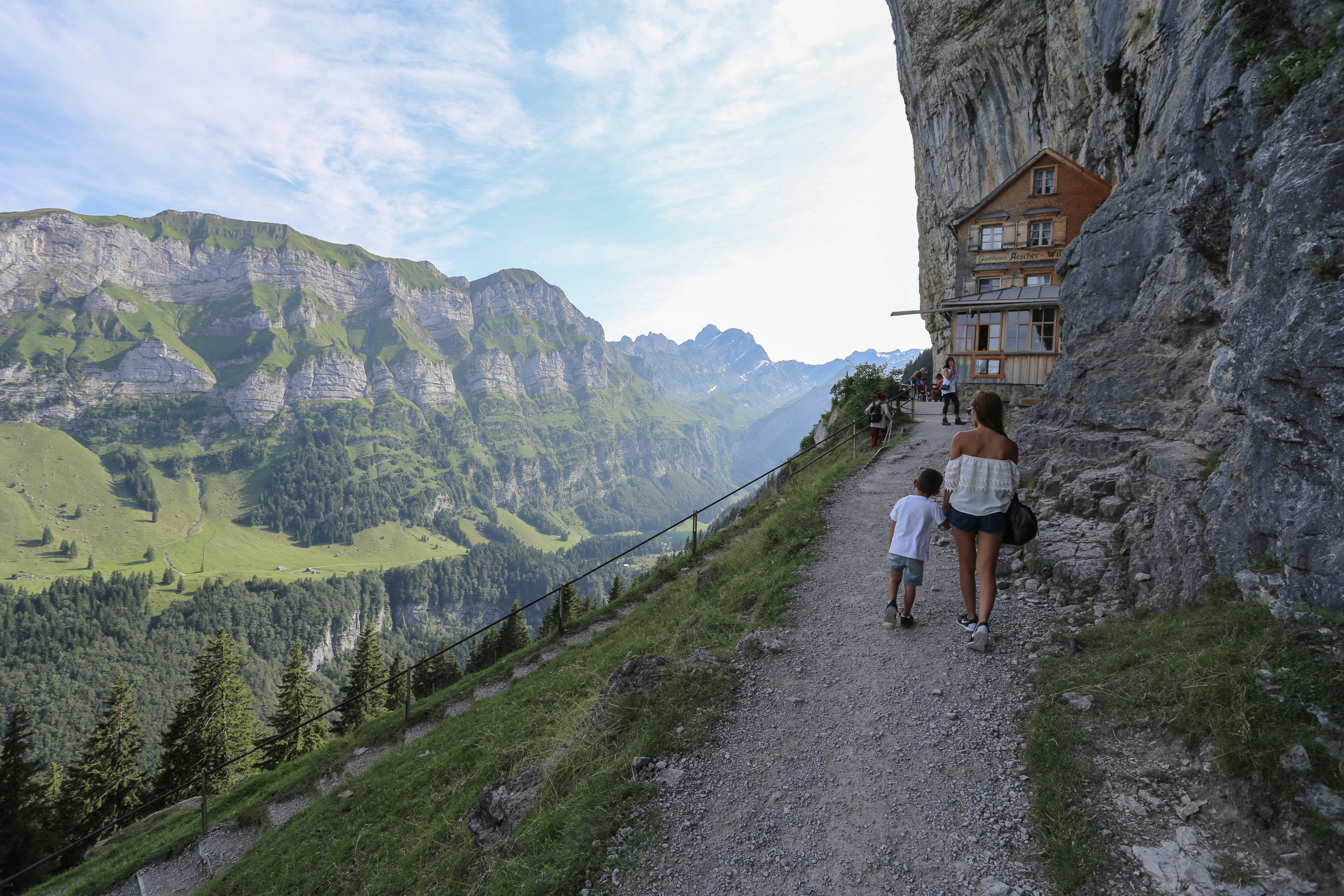 Believe it or not Aescher-Wildkirchli guest house is 170 years old! How did they manage to built it that long ago in this location I have no clue but it certainly is very impressive! The cabin itself is very small; the restaurant itself can only host 40 people so you can get a feel of how small and secluded this place is. We visited in August during peak season and it wasn't crowded or load or anything like that. We had to wait approximately 5 min for a table but we were busy admiring the view and discovering how much this place had to offer!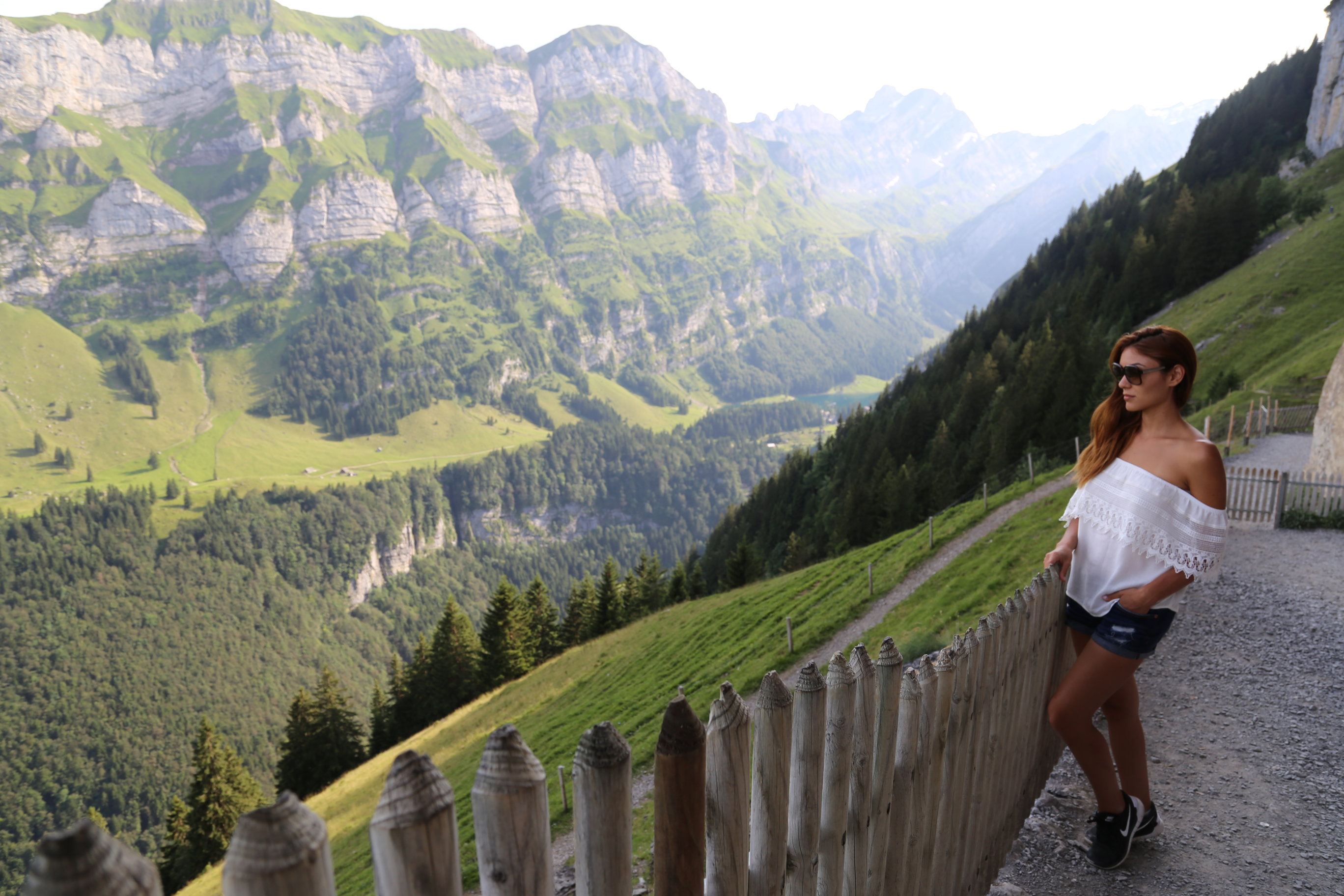 When we decided to drive there, we never imagined there was a lot of things to do here, such as hiking down to the lake. From above it looked incredible, but we were told it is one of the most beautiful lakes in the area. Due to time restraint, we missed it. Unfortunately, we made the mistake of being too spontaneous and visiting all these spectacular places in Switzerland without doing much research.
After having a small snack, admiring the views while my little one played with the toy house that they had for kids, we had to catch to begin our hike up before the last cable car of the day left. We didn't spend more than 2 hours of there, so it was really more like a teaser rather than anything else. The good thing is now we now that next time, this place at least deserves the whole day for itself or if you find availability in the cabin, spend the night there.