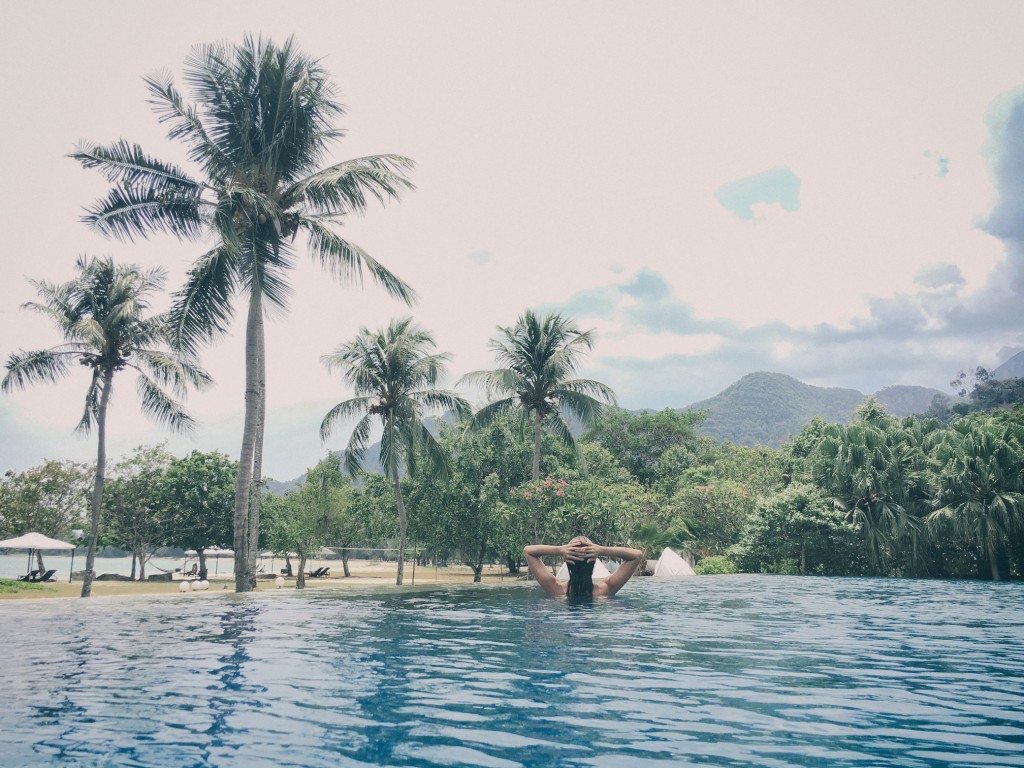 As embarrassing as it might be, I have to admit, I had never heard of Langkawi before. While we were planing our recent trip to Bali, after hours of browsing through many different sites we came across this great place which was unknown to us. As it turns out, Langkawi is an archipelago of 104 beautiful exotic islands in Malaysia, known for its great climate, caves and limestone formations that resemble those in Phang Nga Bay in Thailand. Unlike Phang Nga Bay where you have to drive 2 hours from Phuket to the port and then take a 40 minute boat ride, one of the best benefits of this small island is that the limestone formations are easily accessible and very close to the island. They are so close you can literally take a jet ski tour from the main beach since its just a 10-15 minute jet ski ride away.
Langkawi is only a short 1 hour flight away from Kuala Lumpur and the flight prices are mostly inexpensive throughout the year. My family and I were already flying across the globe for our Bali trip, so there was no way we could skip this newly discovered destination. Flights between Asia are incredibly cheap, like nothing I have seen before, so we couldn't say no to this great opportunity.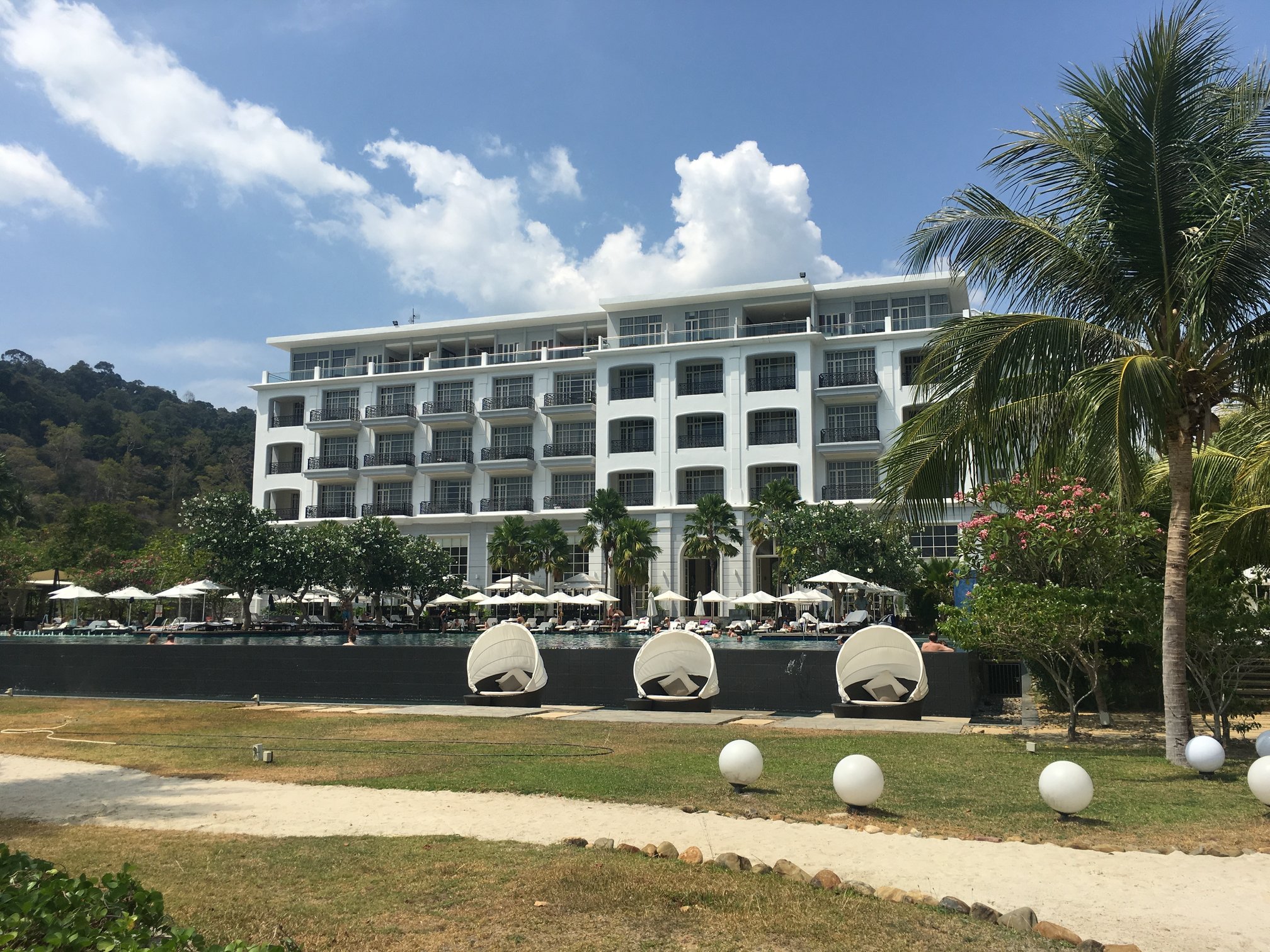 We stayed at The Danna Langkawi, a 5 star resort located in Telaga Harbor. The hotel is right in front of the marina and the lush green rainforest that Langkawi is known for. The property itself is quite big, and there are plenty of things to do around the area, but once you see the infinity pool and the beach, all you will want to do is put your feet up and sip on some coconut water. And that is exactly what we did until we found out the hotel has a great kids club, with the friendliest most lovable staff. My little one, who by the way refuses to stay in most kids club and would rather hang out with the adults, absolutely loved their kids club. He loved it so much that he didn't want to leave when it closed… I guess thats a good problem to have? Ha! If we would have known this before hand, we would have definitely stayed longer! There is nothing better than ALL the family being happy.
Thanks to this my husband and I were able to take a jet ski tour to see the caves and limestone formations knowing that our little one was having fun and being taken care off. We even got to visit a small private island where only one person lives without any electricity or cable.. just him in his hut and some wild monkeys.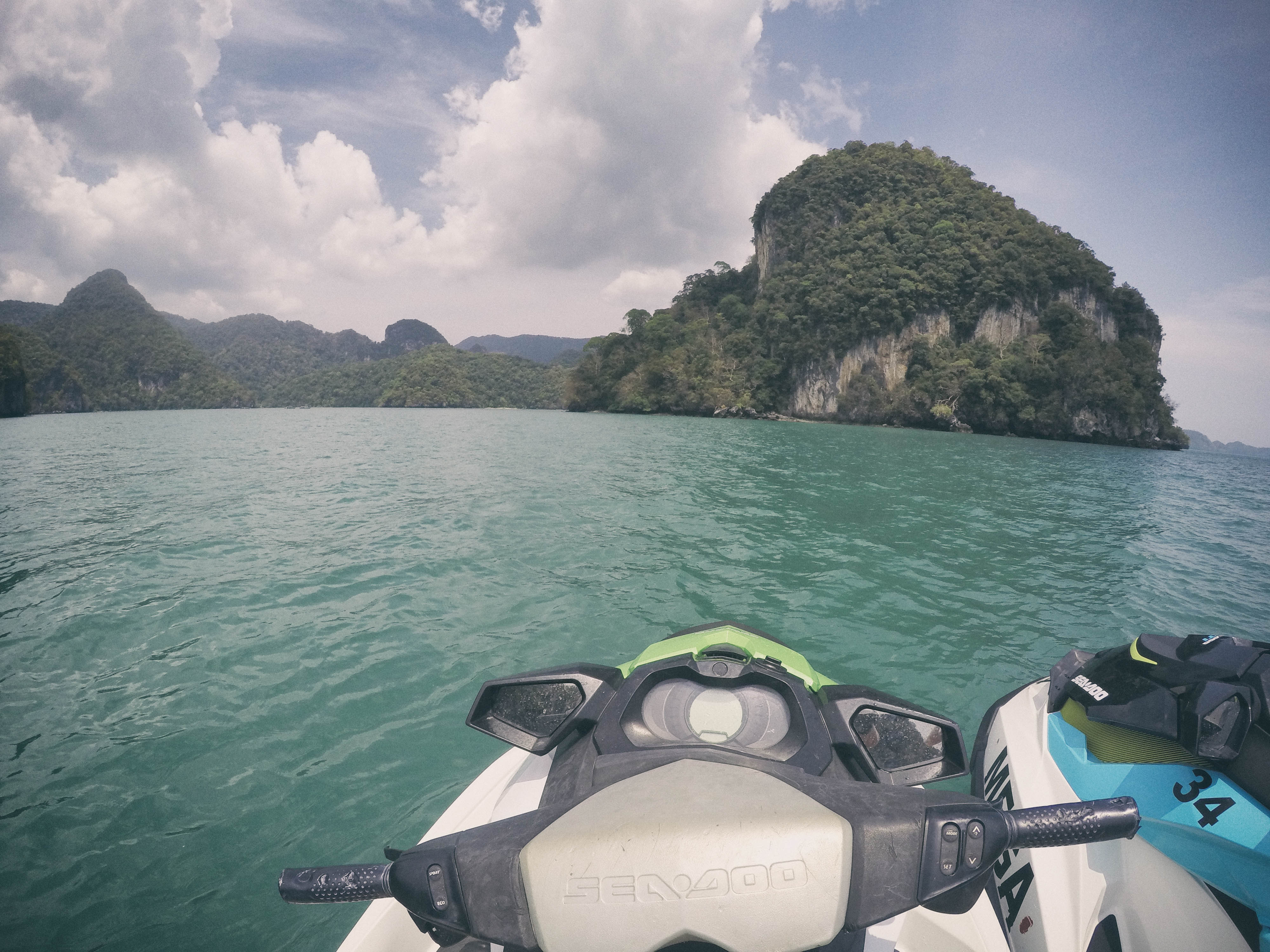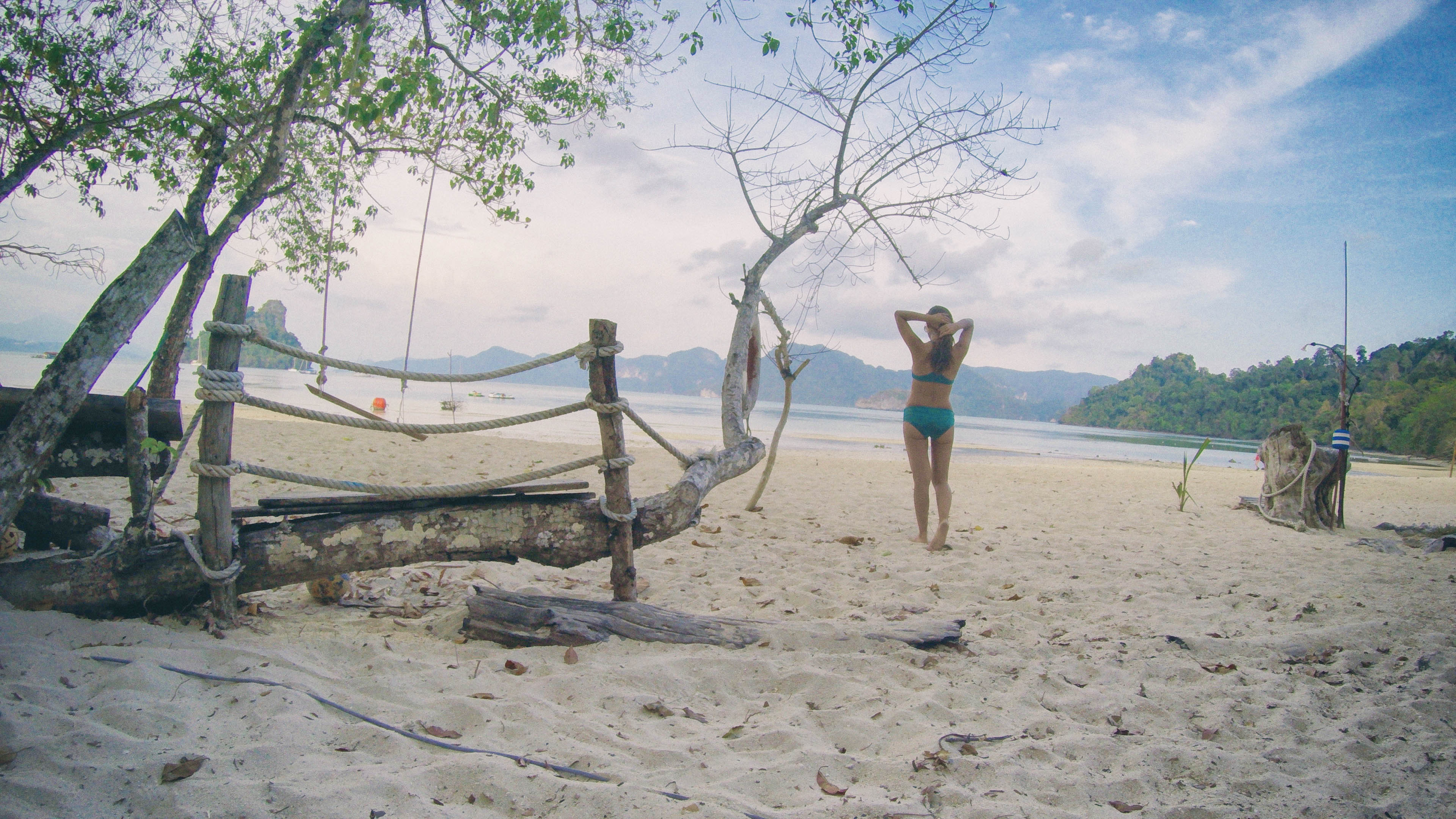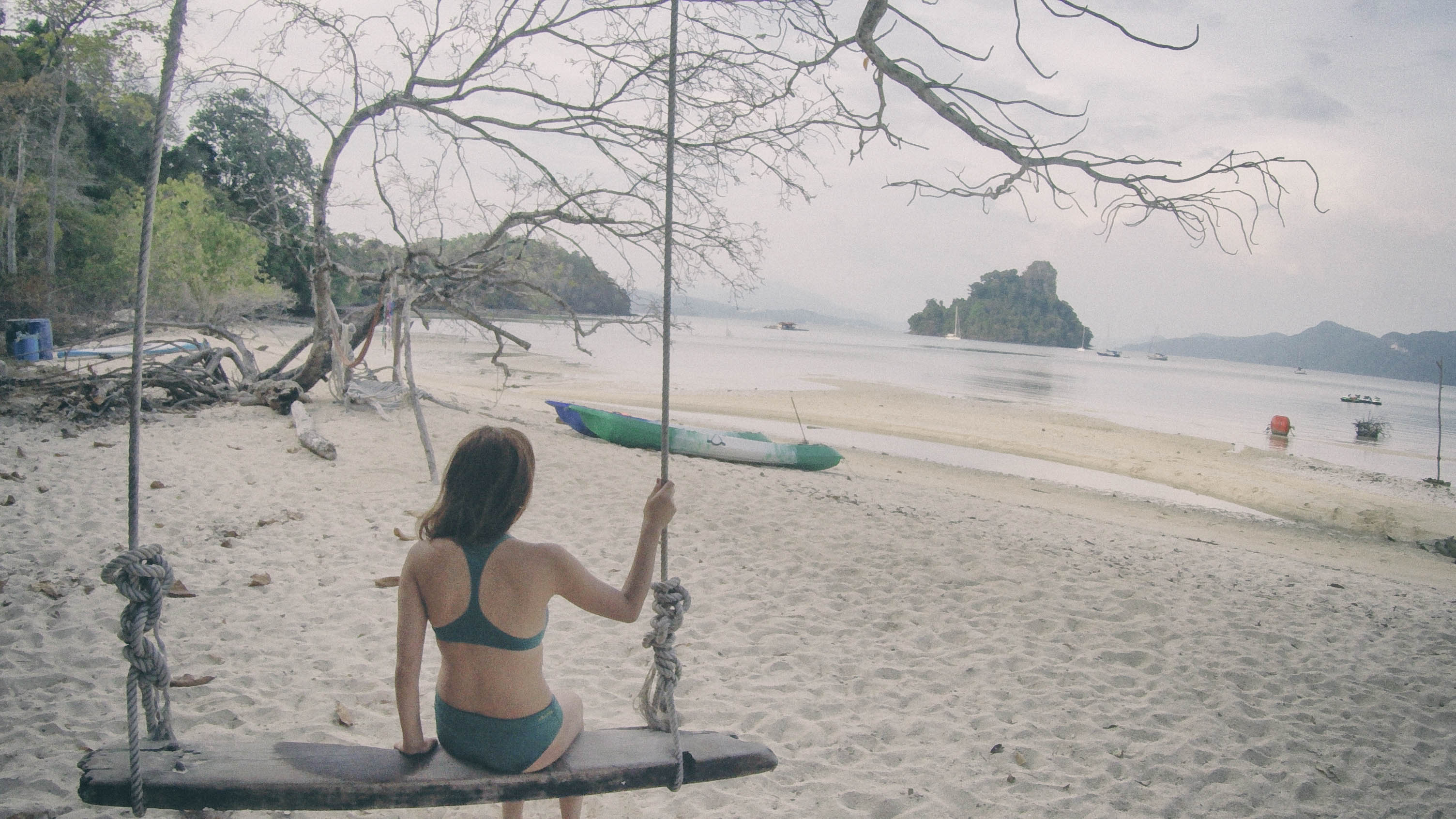 The pool in the hotel is very big and accommodates all the guests very well. When we went it was not too busy or not too empty, so it was great. The pool has a beautiful view of the marina right in front and of the mountains on one side, same as the beach. The beach is very peaceful, relaxing and never crowded, most of the guests stay by the pool/bar and few make it to beach which is an added bonus for us.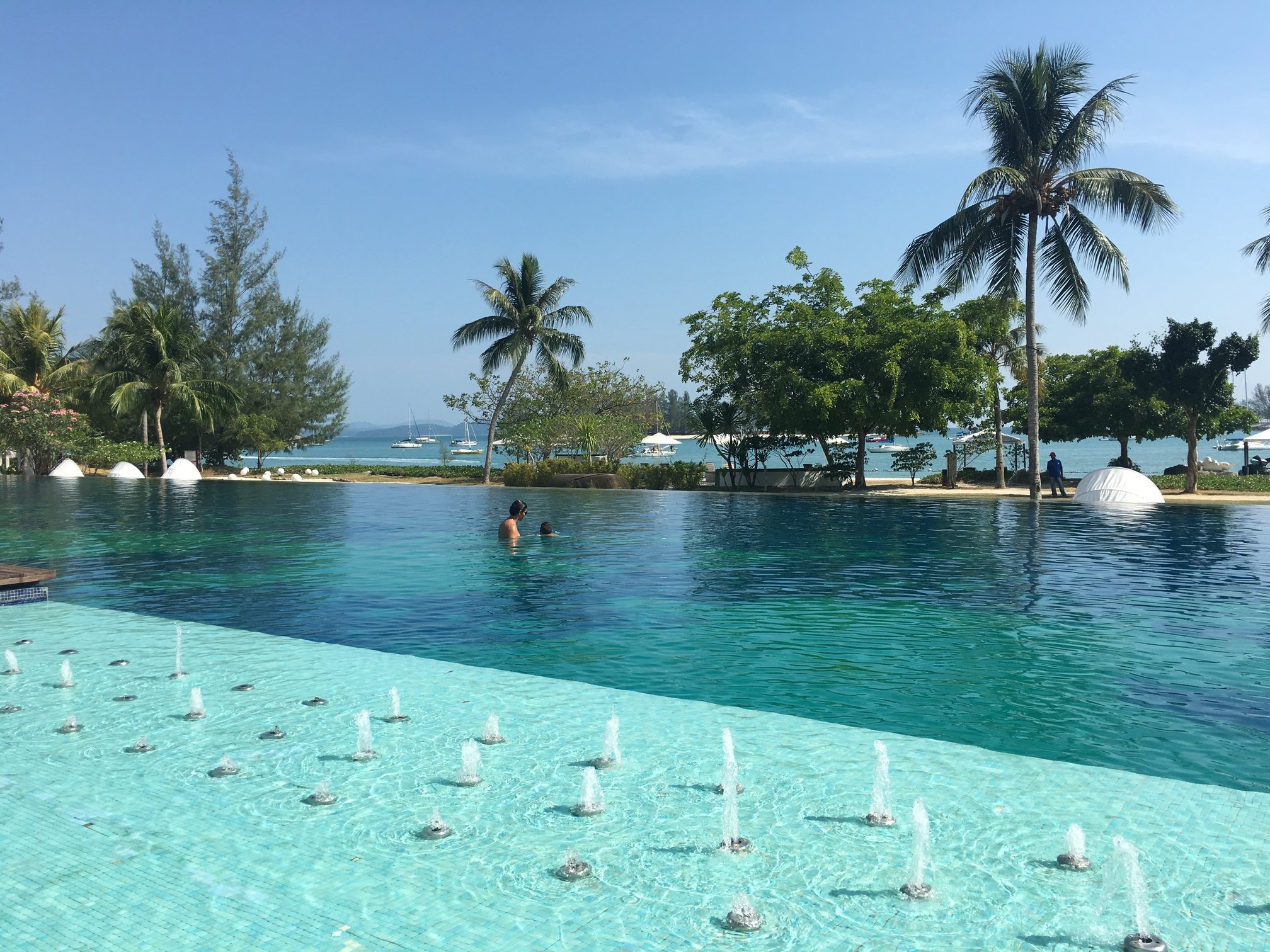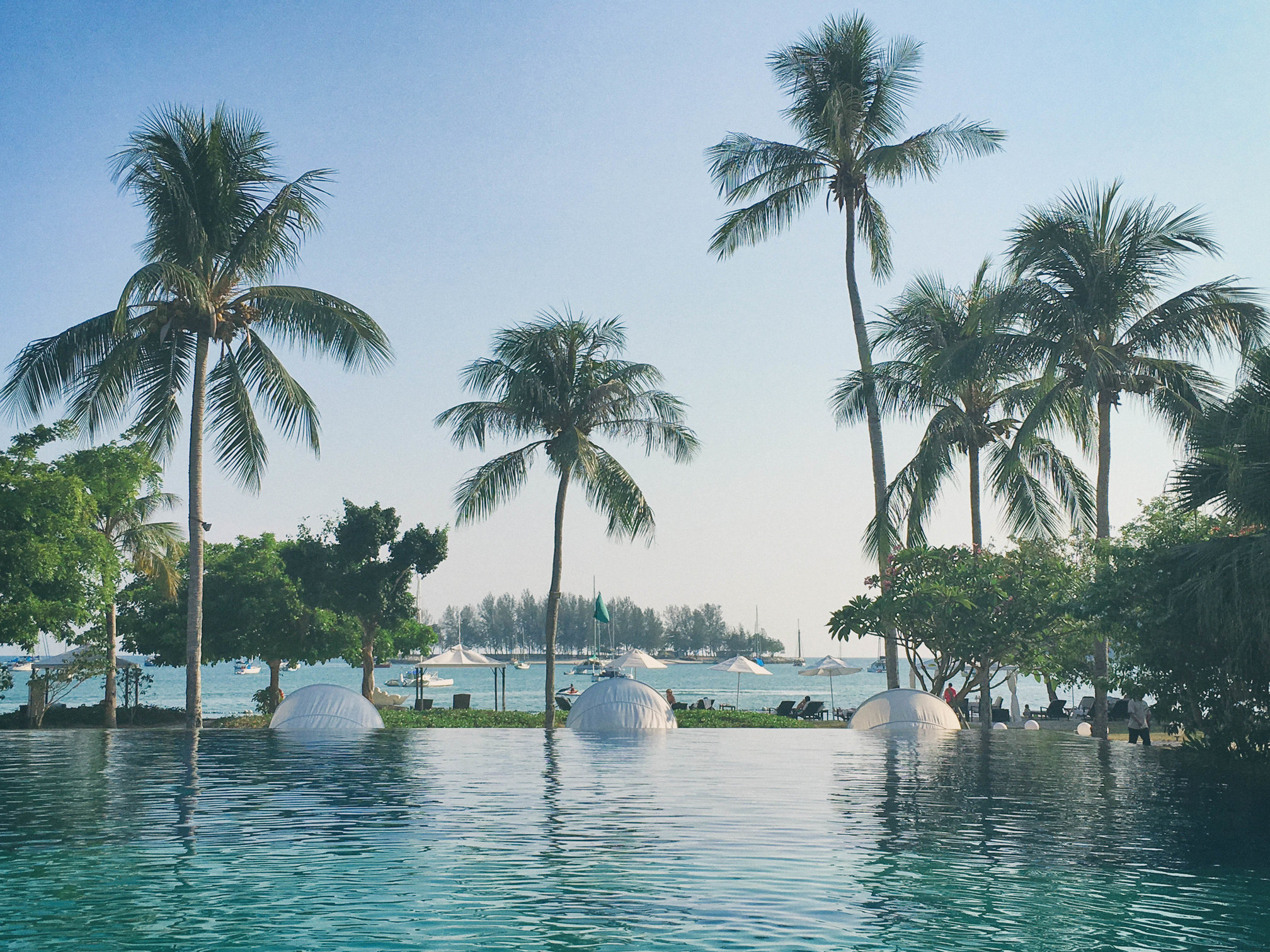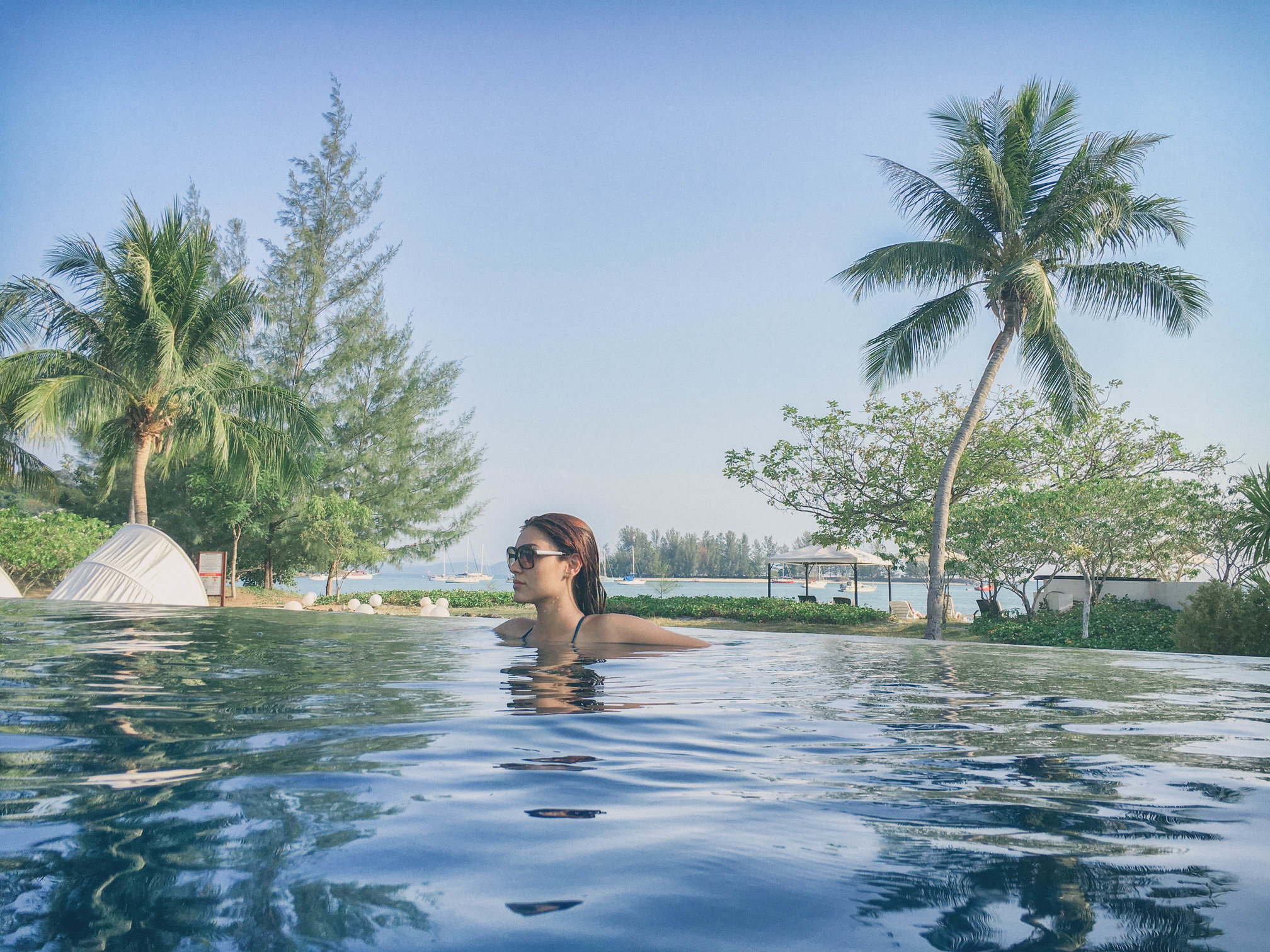 We had the beach almost all to ourselves!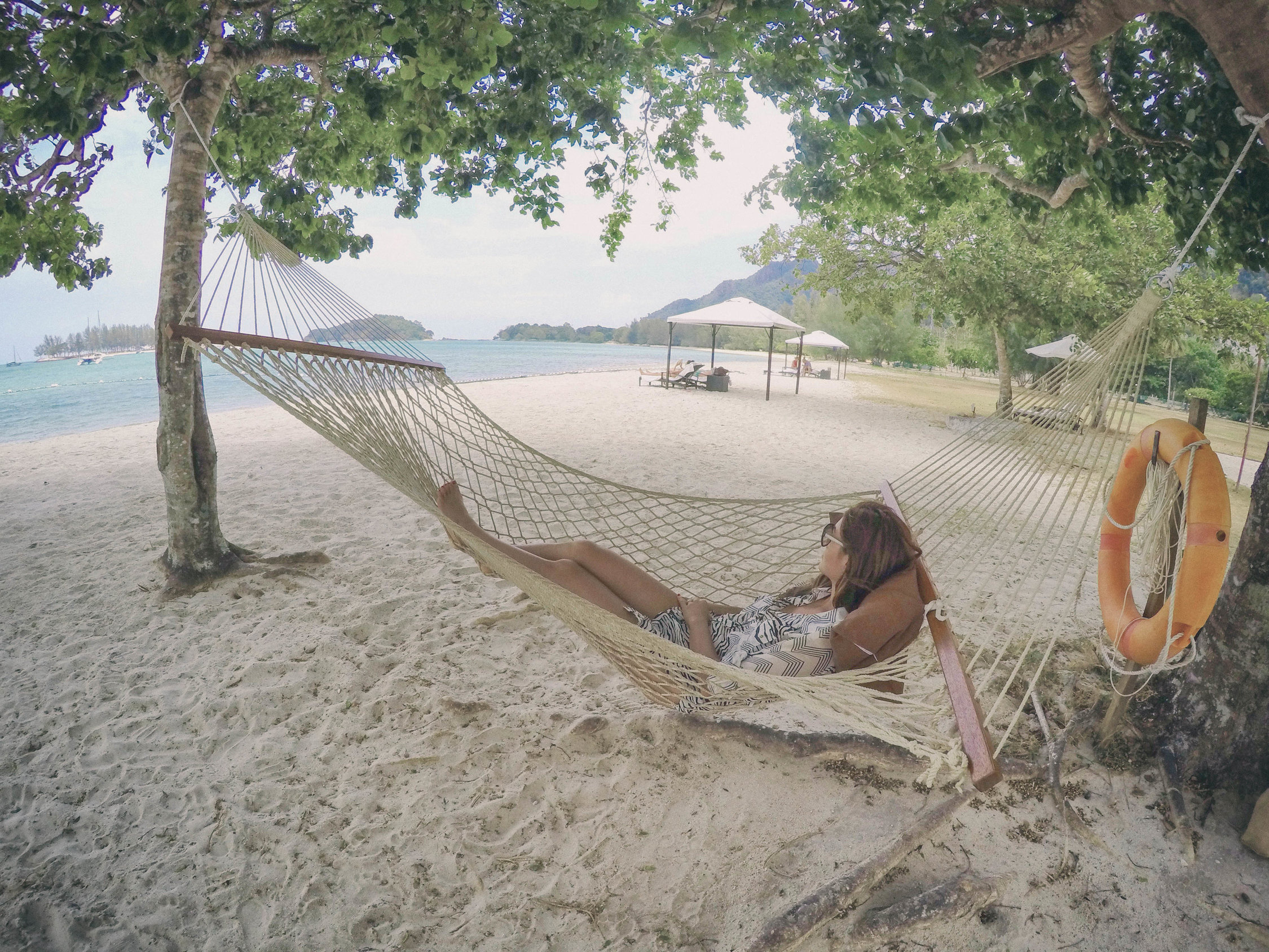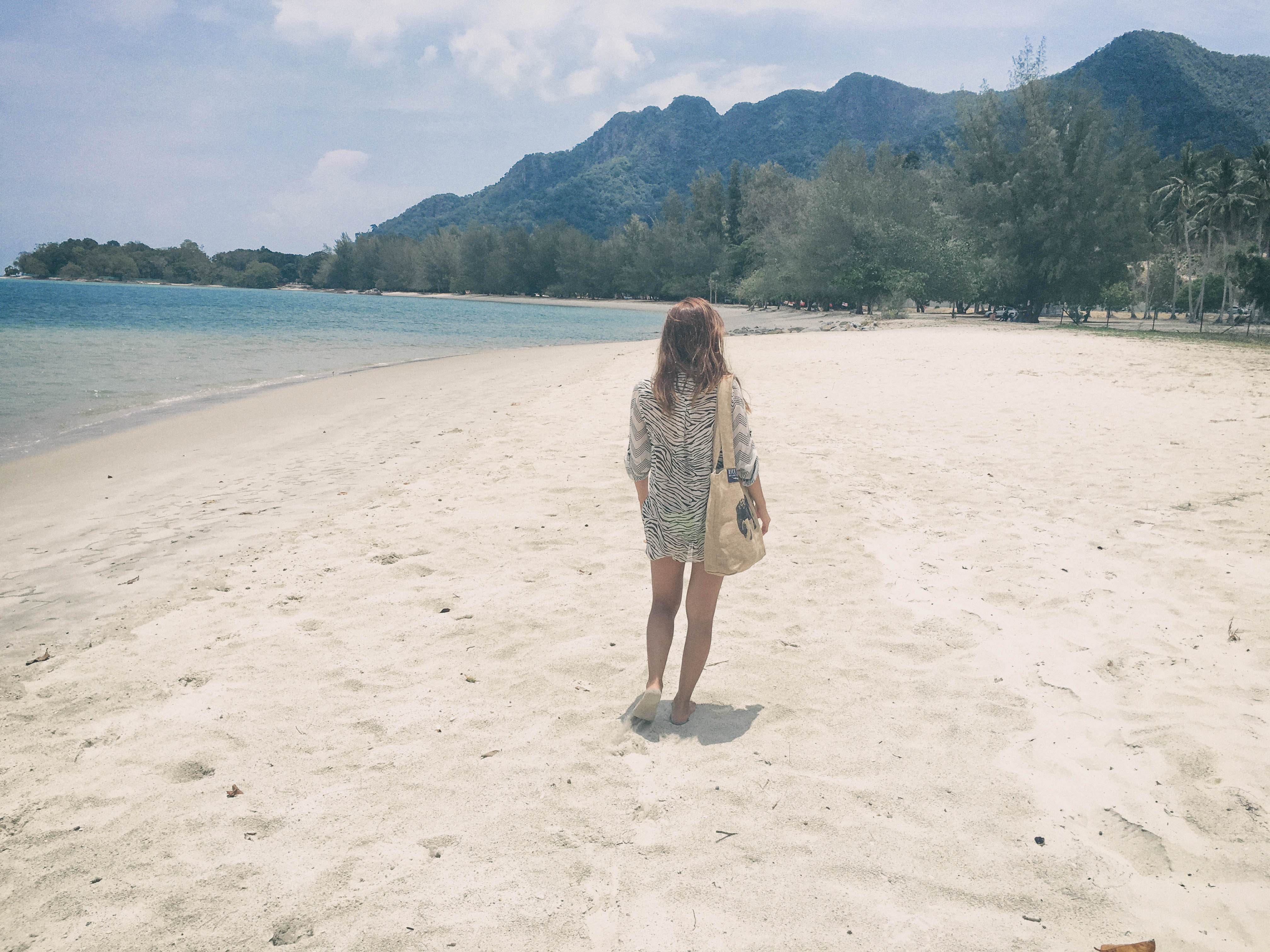 The breakfast selection in the hotel is great. They have plenty of fresh fruit, homemade marmalades and freshly baked bread along with oatmeal porridge that can be made with soy milk if you ask. It was one of the best hotel breakfasts during this trip. Lunch time however was a little challenging. The restaurant by the pool is the only restaurant that is open for lunch and they don't have any vegan options on the menu. We had to request a pasta with red sauce that had to be remade a couple of times, but the manager was very helpful and worked with us until we they finally got the pasta right. Dinner was great since they had many indian and italian options that were vegan.
Whether you are traveling as a family or as a couple, the hotel is perfect for both travelers, even though most of the guests in the hotels are families. It reminds me of resorts in Punta Cana or Playa del Carmen. For couples, this hotel is quite large and close to the center of island, so its great for those who want to be adventures or don't mind being in a family style hotel. It is not for couples who are looking for an intimate secluded property.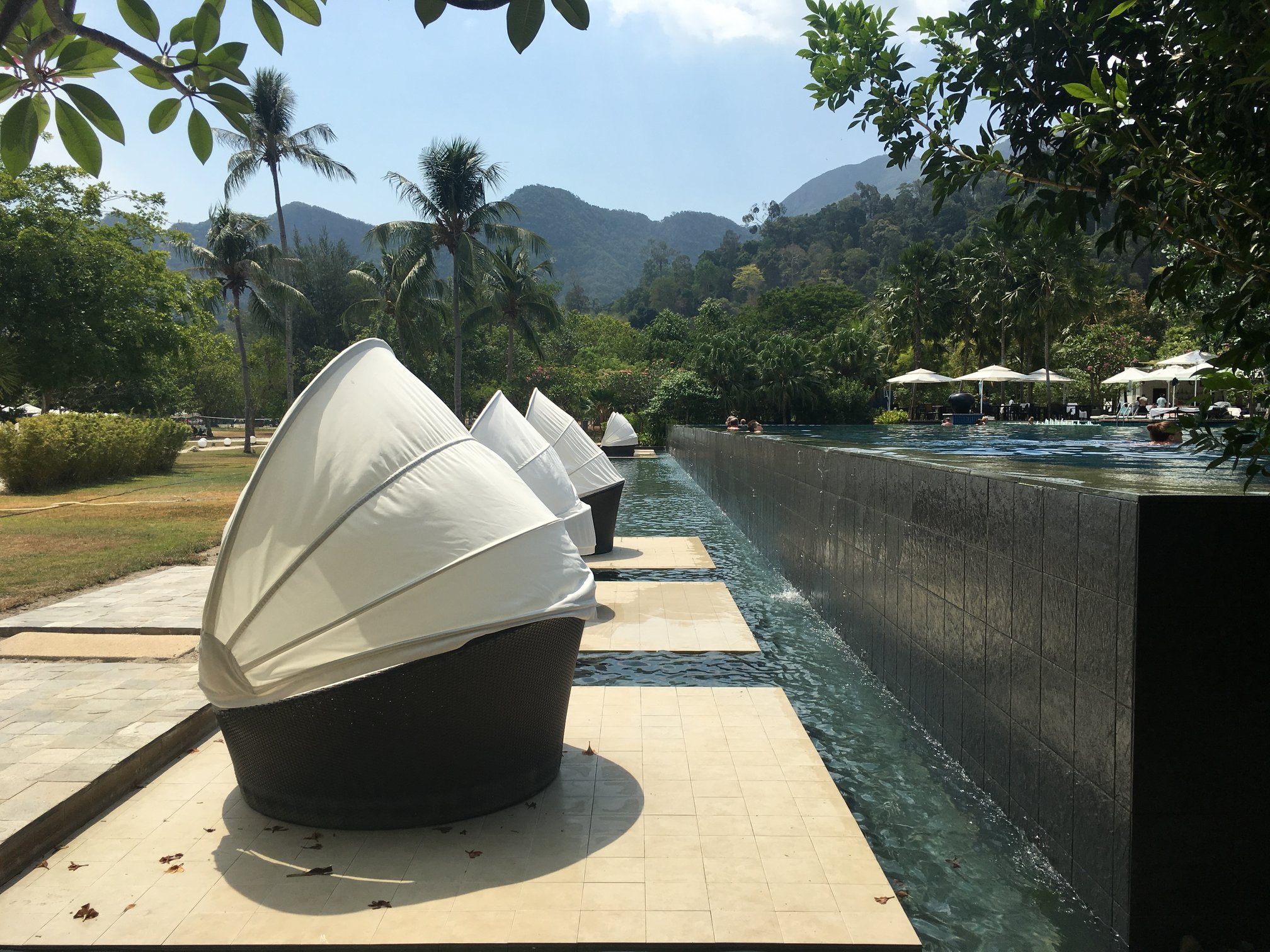 I am very happy we came across this exotic destination and were able to visit. I still cant believe I had never heard of this beautiful place, but know that I do, I hope to be back soon.