Costa Rica, the Central America nation bordered by Nicaragua and Panama, is best known for its volcanoes, beaches, waterfalls and biodiversity. Having chosen this country to celebrate our 5th Wedding Anniversary last year, we decided to visit again just six months later. With its secluded beaches, active volcanoes, and endless amounts of wildlife, it was hard to resist. Unlike our previous visit which was just the three of us on a family/romantic getaway, this time we traveled as a group. With 6 plus members in our group, from different ages, nationalities and with different priorities for our trip, we were prepared for the challenge of finding the right property to suit all of us and secretly feared we were not going to be able to do so until we found Villa Paraiso in Manuel Antonio.
Villa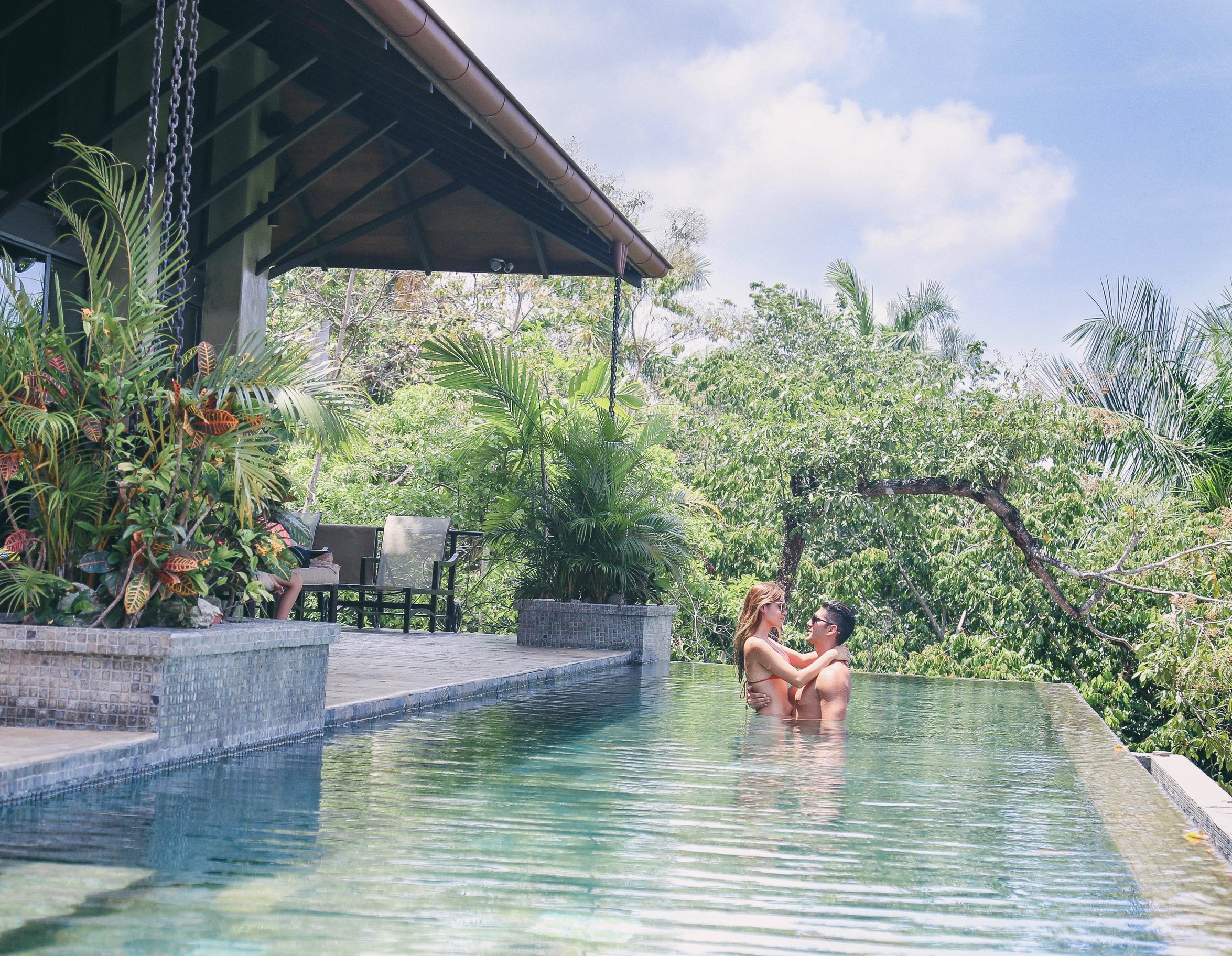 Situated on a hilltop offering vast views of the Pacific Ocean and the lush Costa Rican landscape, this designer villa offers the utmost luxury. Fully equipped with 5 bedrooms, 5 and a half bathrooms, a chef-designed kitchen, an ultra spacious outdoor area, and a large infinity pool offering stellar views, this villa is the epitome of luxury and comfort. Once you see the villa you will not be surprised that it was rated "Top Vacation Rental" by Trip Advisor or "Best Exclusive Villa" by Conde Nast.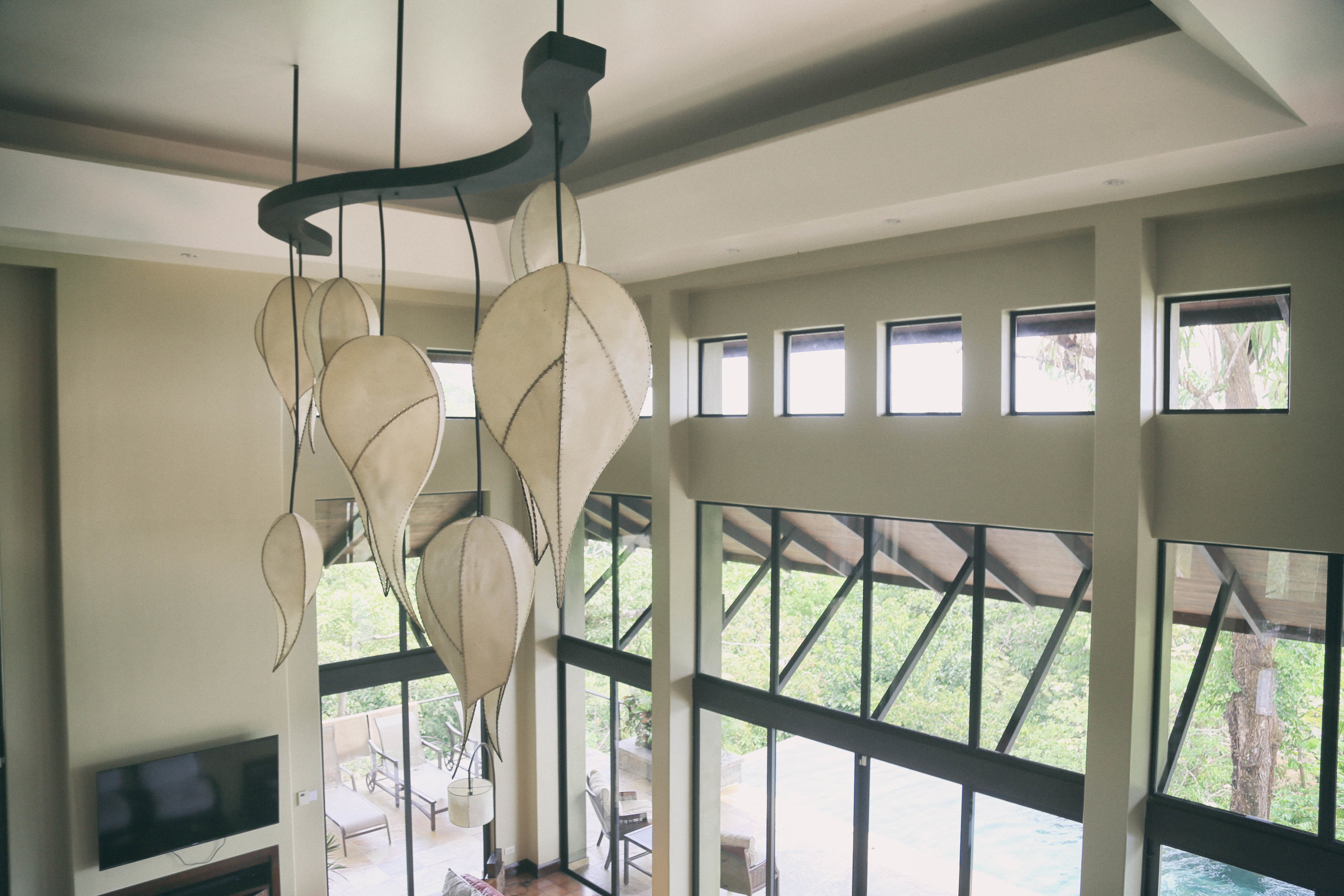 [half_column]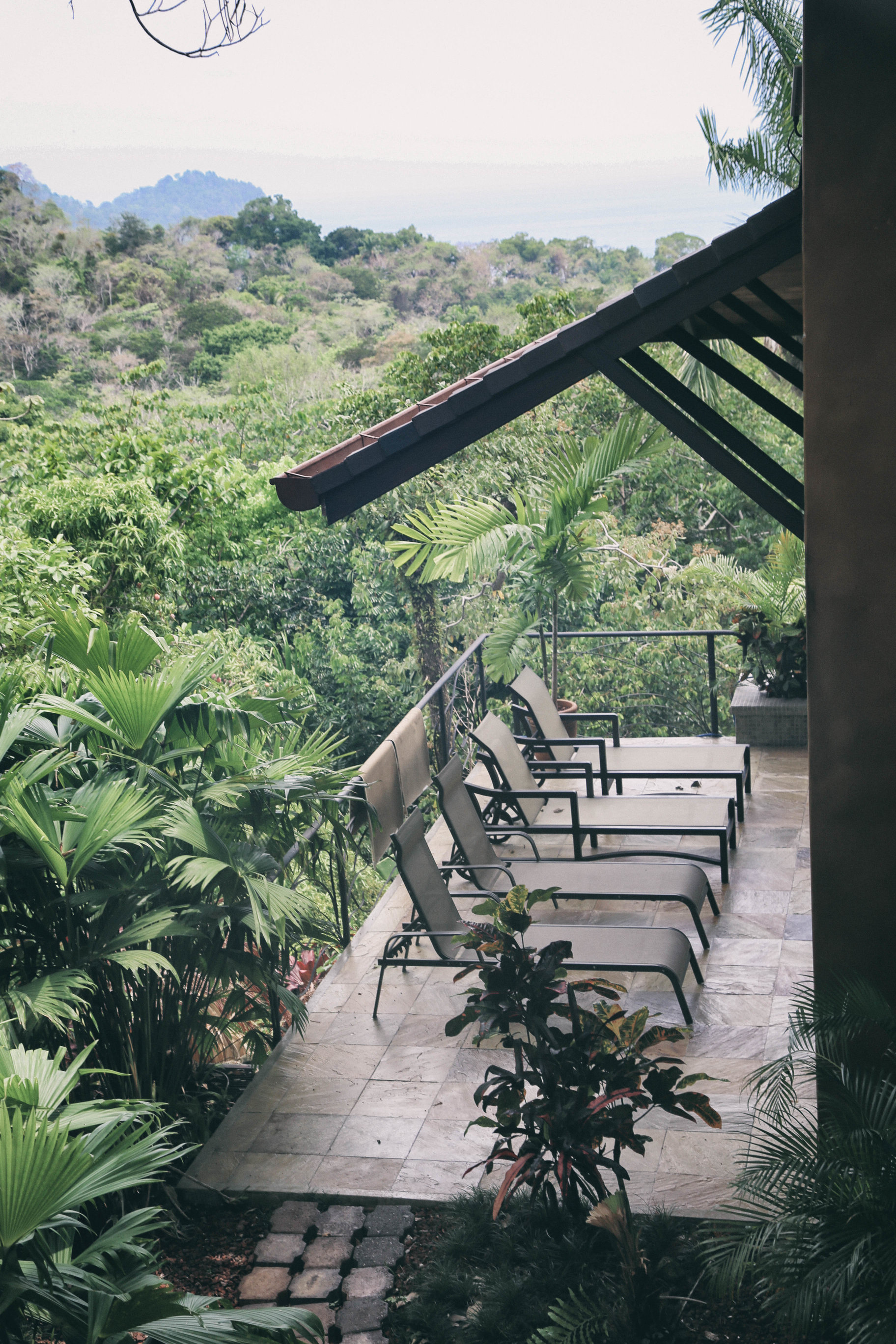 [/half_column]
[half_column]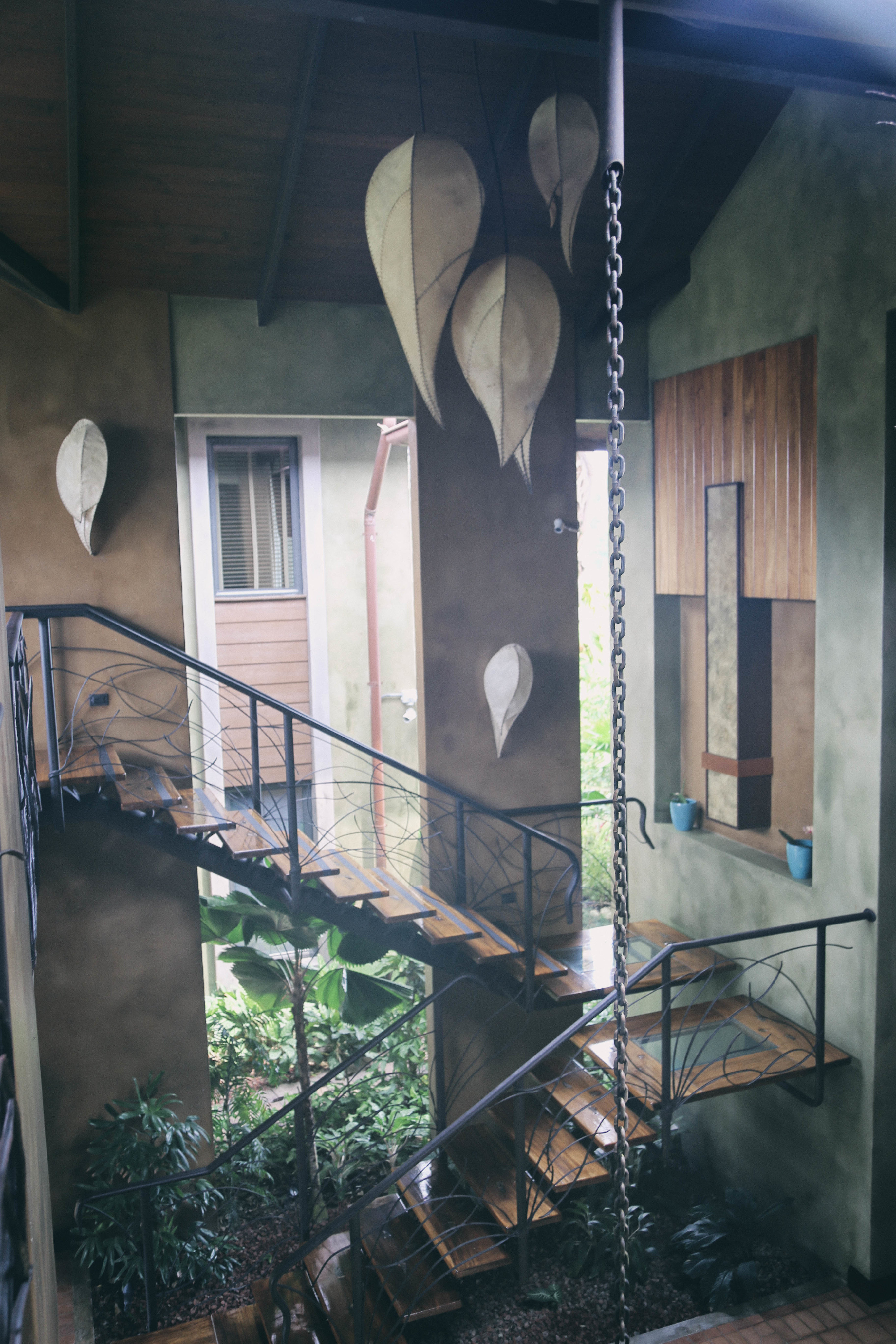 [/half_column]
Rooms
Each and every room has been beautifully designed with such detail that even though there are 5 bedrooms, each offers something that the other one does not. And although there are technically two master bedrooms, one of the toughest decisions is picking a room as they are all worthy of being considered a master bedroom of their own. 
Which would you choose?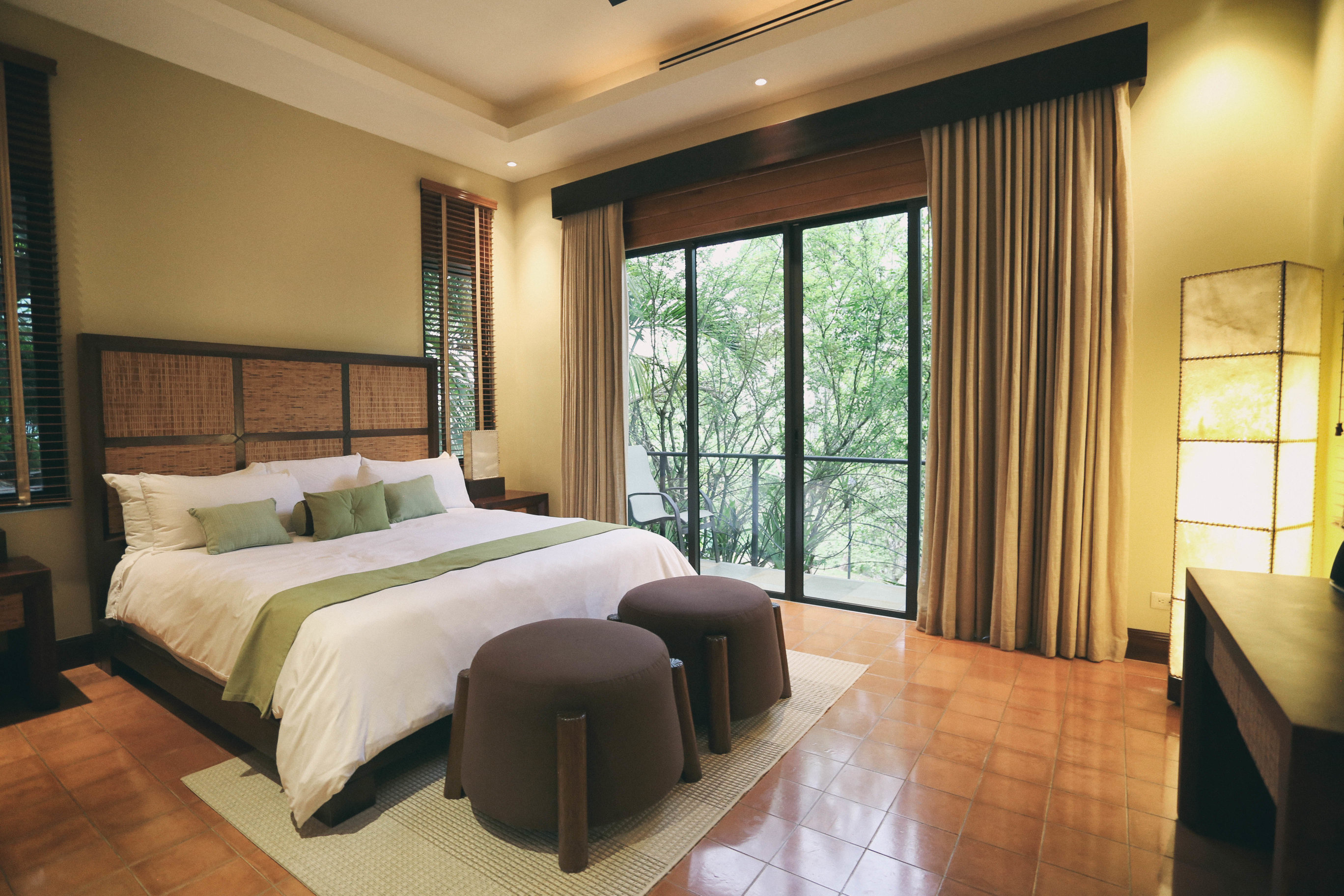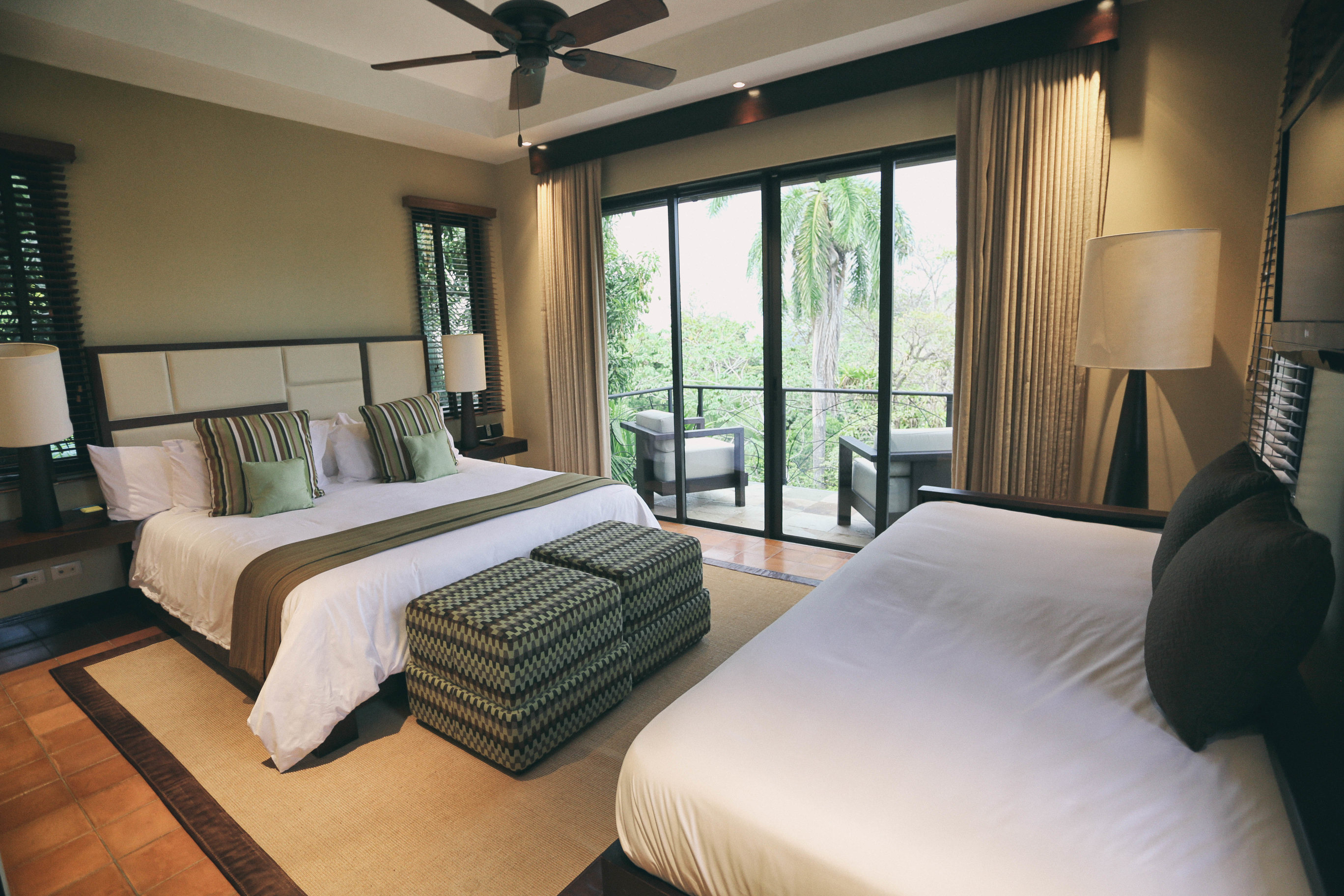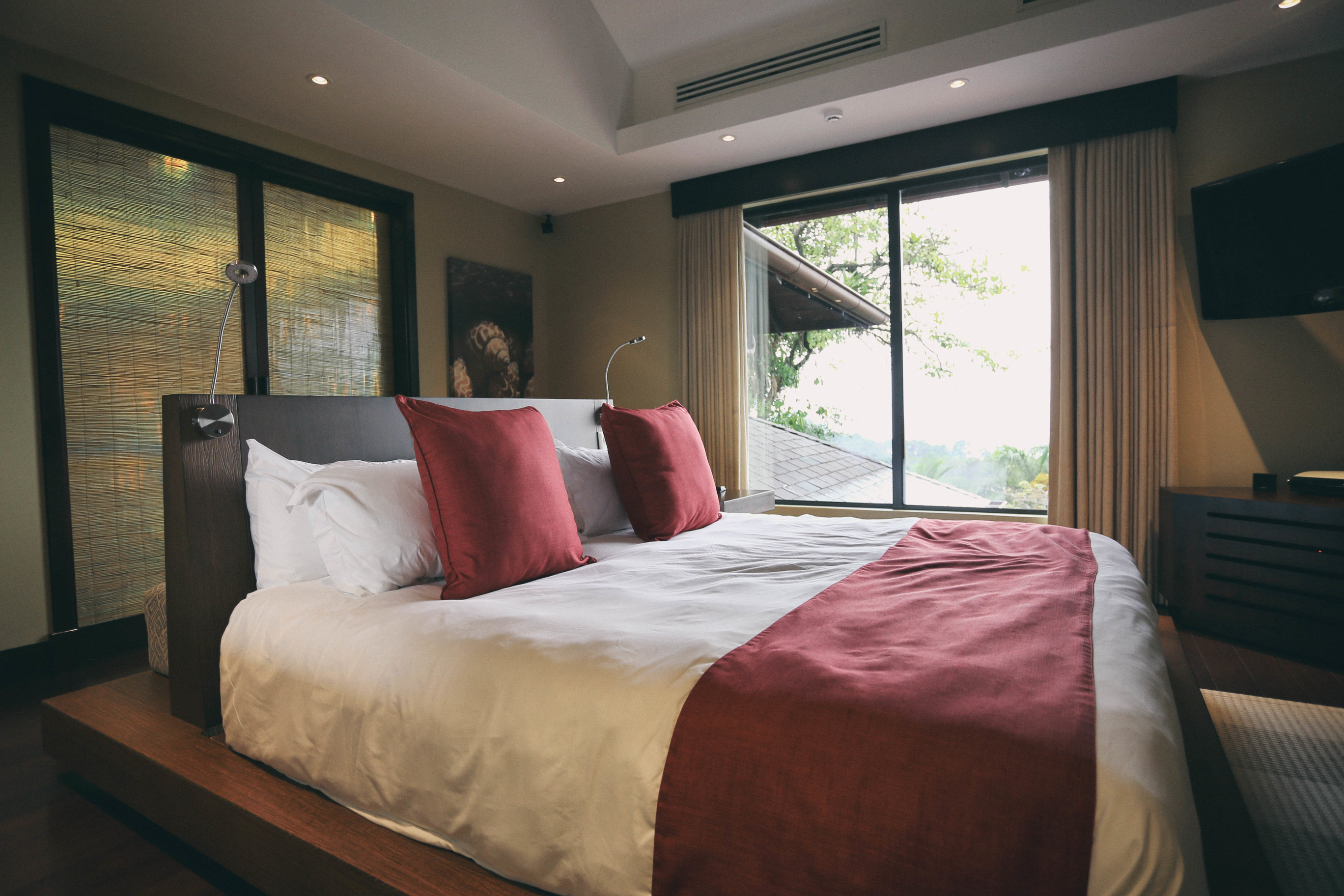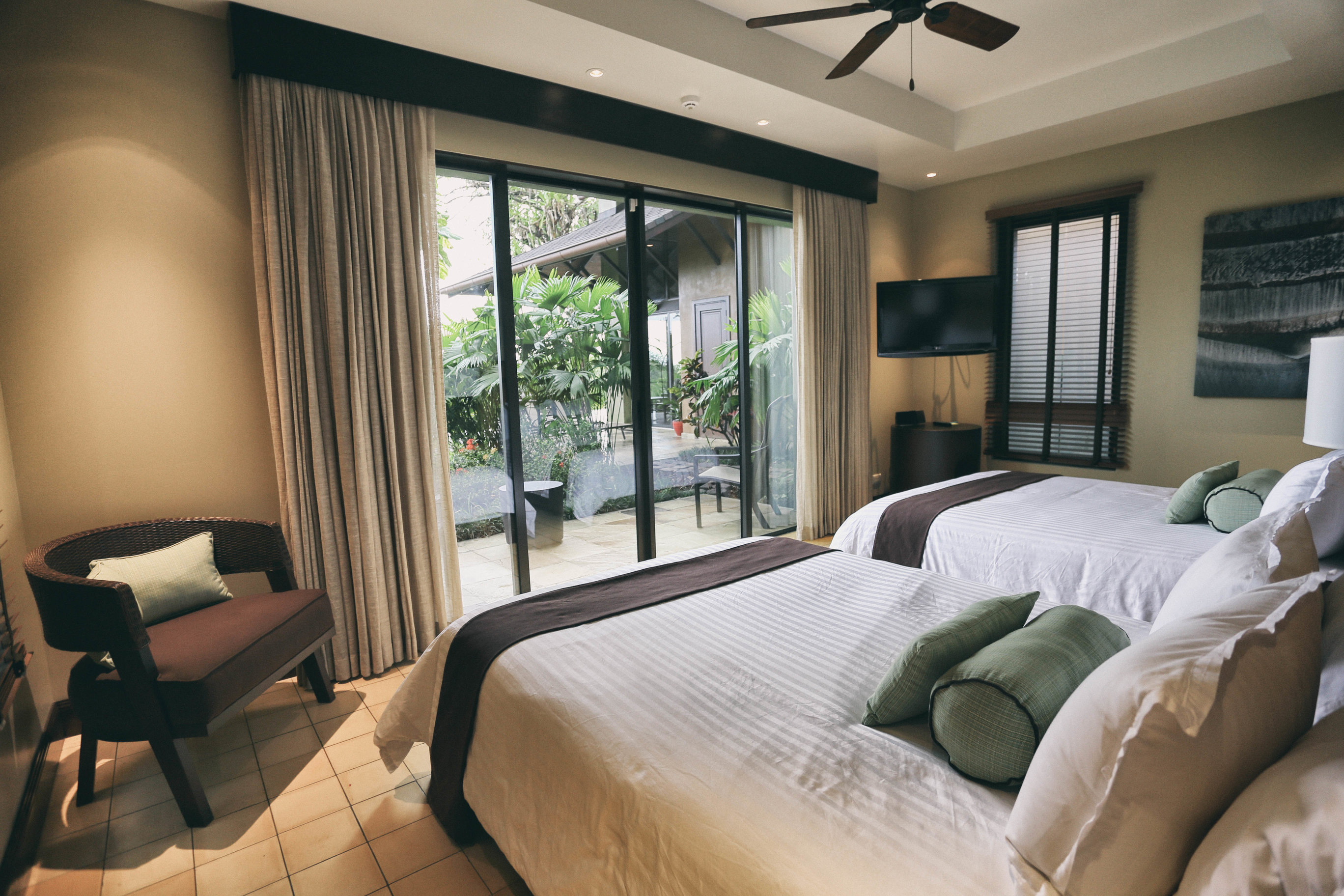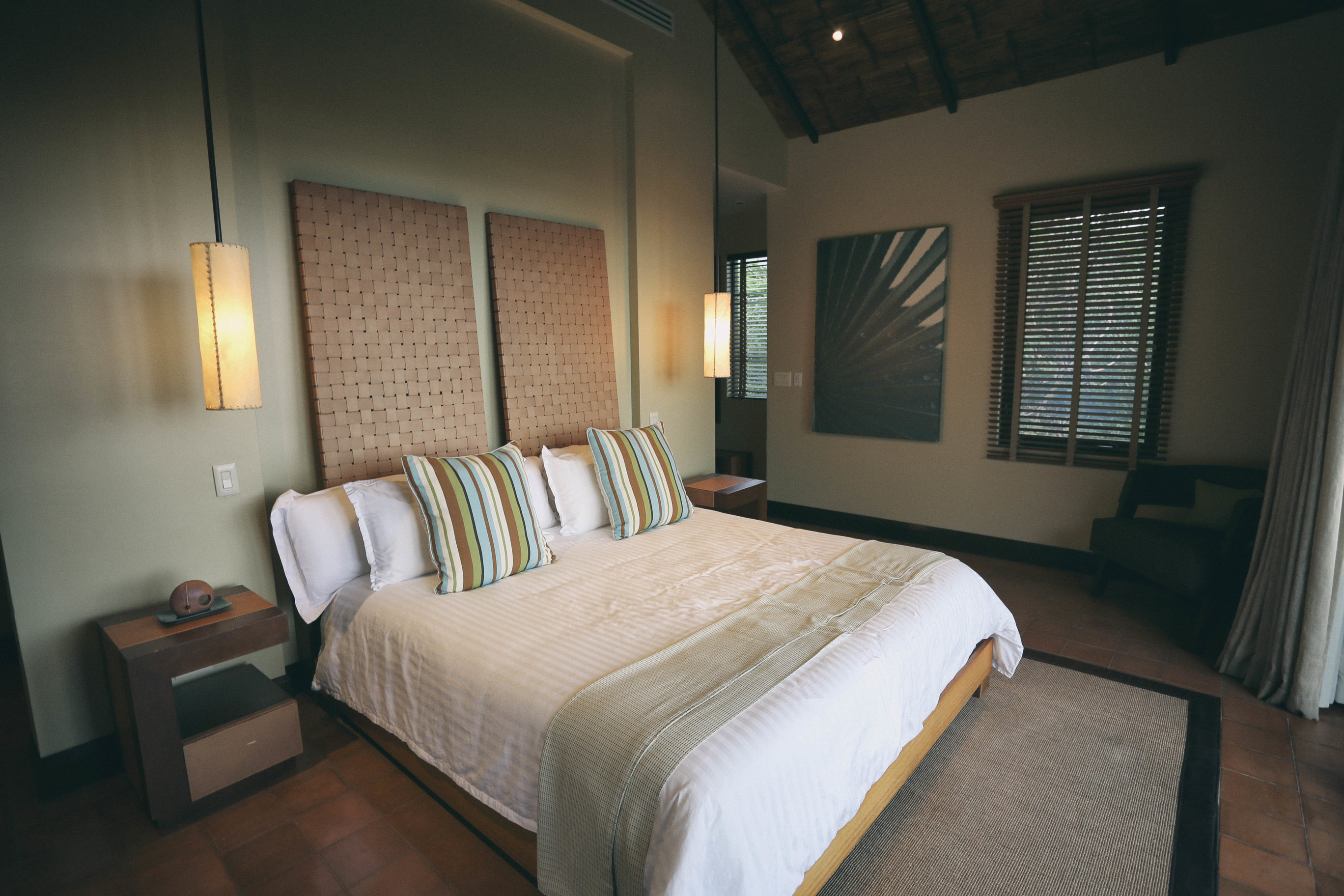 And yes, the bathrooms are just as spacious as the rooms and one of them even has a disco shower!
If you are wondering which one we chose, we stayed in the "second master" which is the third one from above. Yes, the one with the disco shower.
Dont forget to pay attention to all the beautiful details too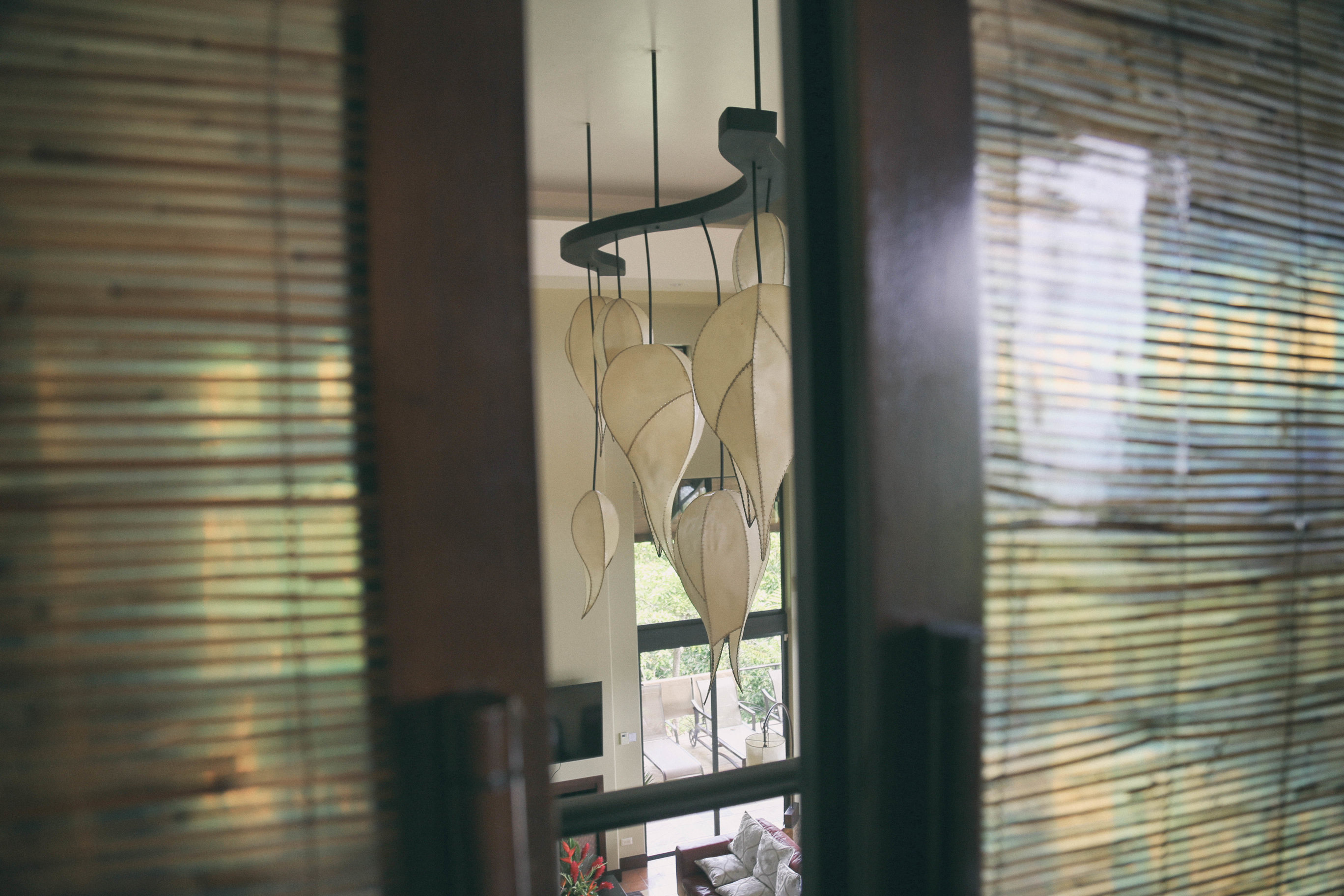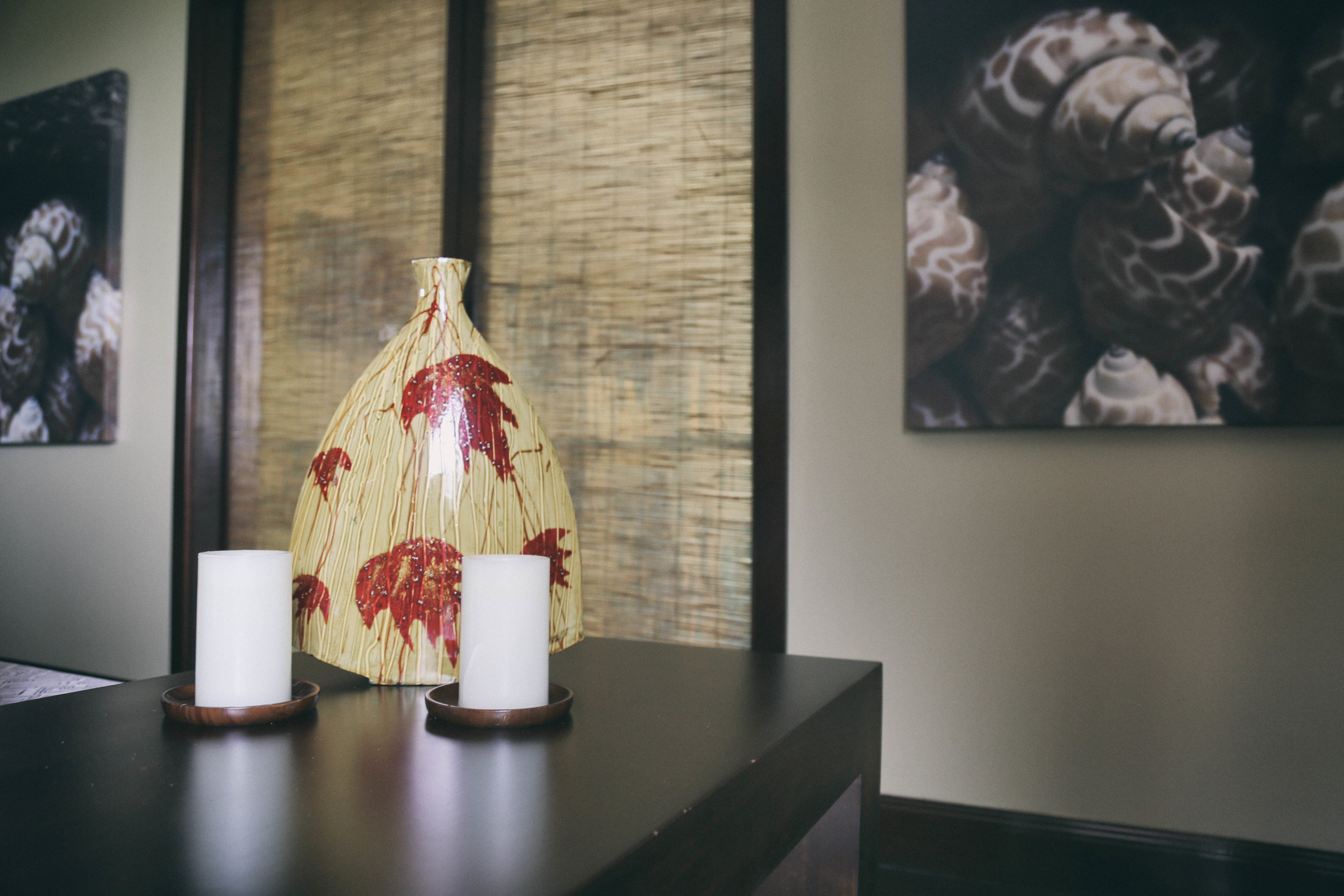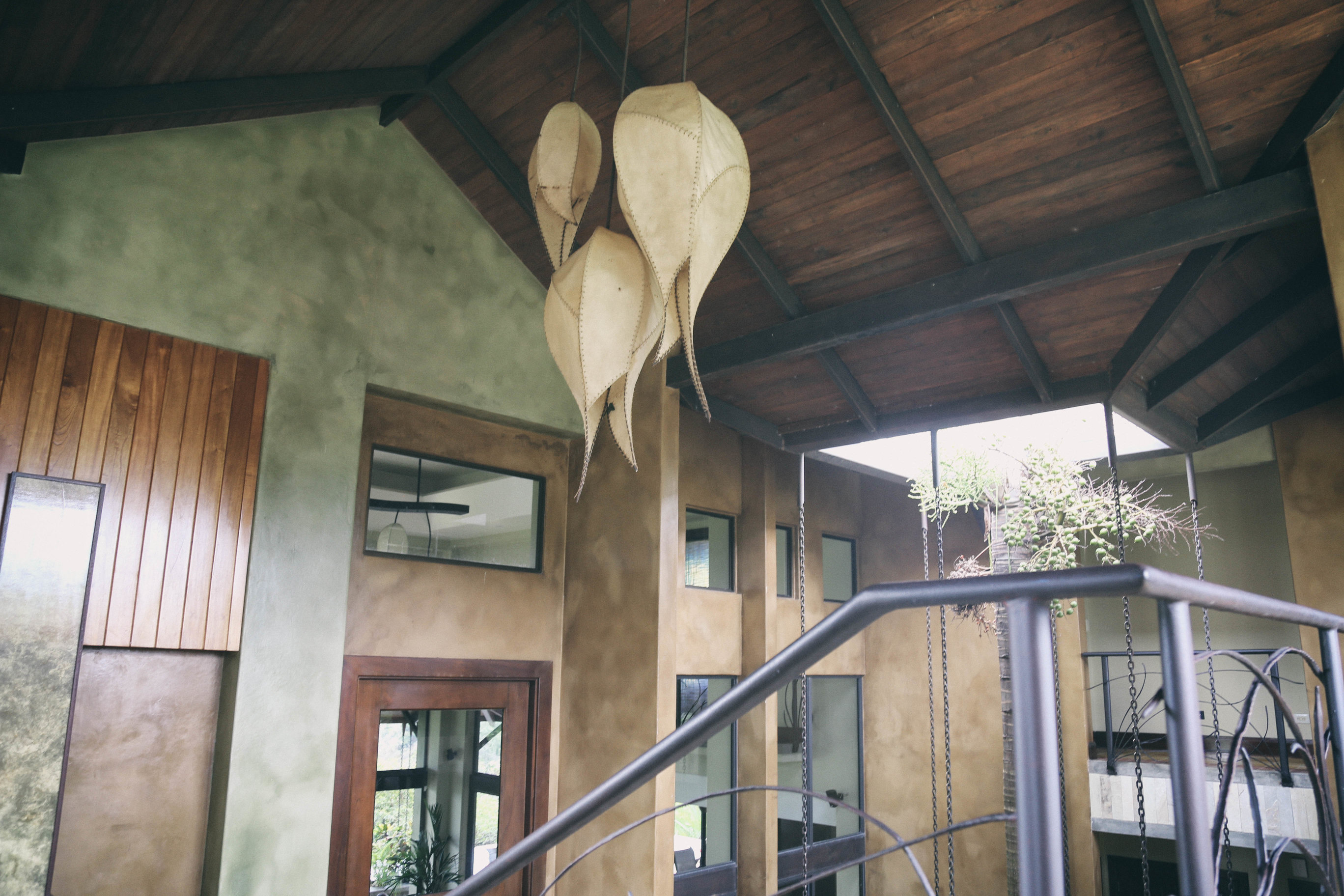 Check in & Services 
The way that this villa has been designed allows for the guests to share and be united but at the same time have a lot of privacy which is essential when traveling as a group. From the moment you walk in, you feel like you are staying in your own private hotel or resort, rather than in a rental property especially because of the exceptional services provided by the property management, Costa Rica First Class Villas. Included in every booking is your personal concierge and travel planner which offer their local expertise and 24/7 guest support. Unlike most vacation rentals or airbnbs, there is daily housekeeping that even does your laundry! Your concierge can help you with anything from locating the nearest grocery to booking your next adventure to finding you a babysitter. And if you really want to kick back and enjoy your vacation to the fullest, ask your concierge about hiring a private chef to prepare all of your meals during your stay or as many as you would prefer.  We were treated with a "Tapas and Cocktails Welcome" upon arrival, so we can personally vouch for the quality and taste.
Pool & Views 
No getaway or vacation is completed without a pool, and when booking a rental property, the pool is one of the top items I look for in a property so once we saw the pool in Villa Paraiso, we knew we had to stay here.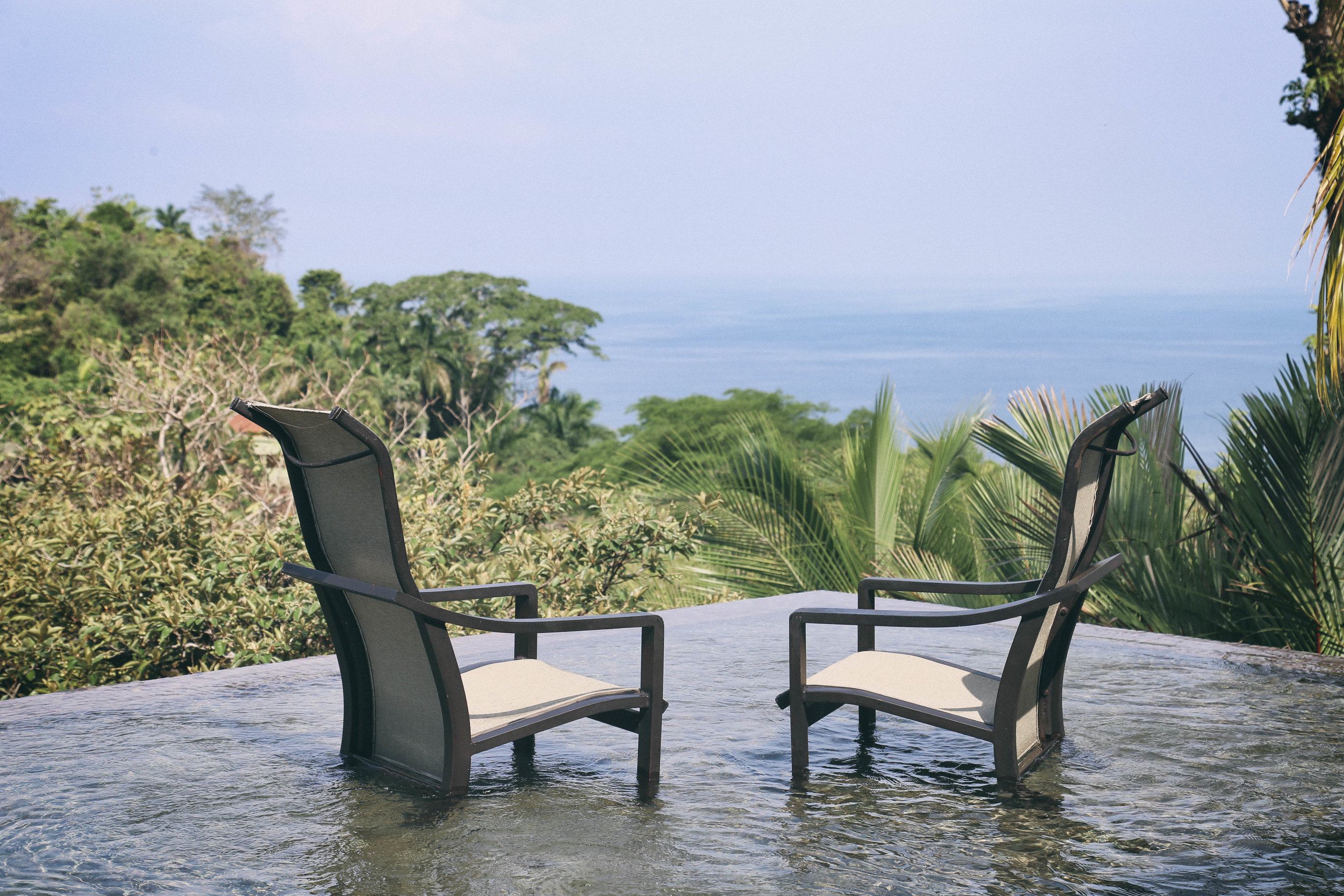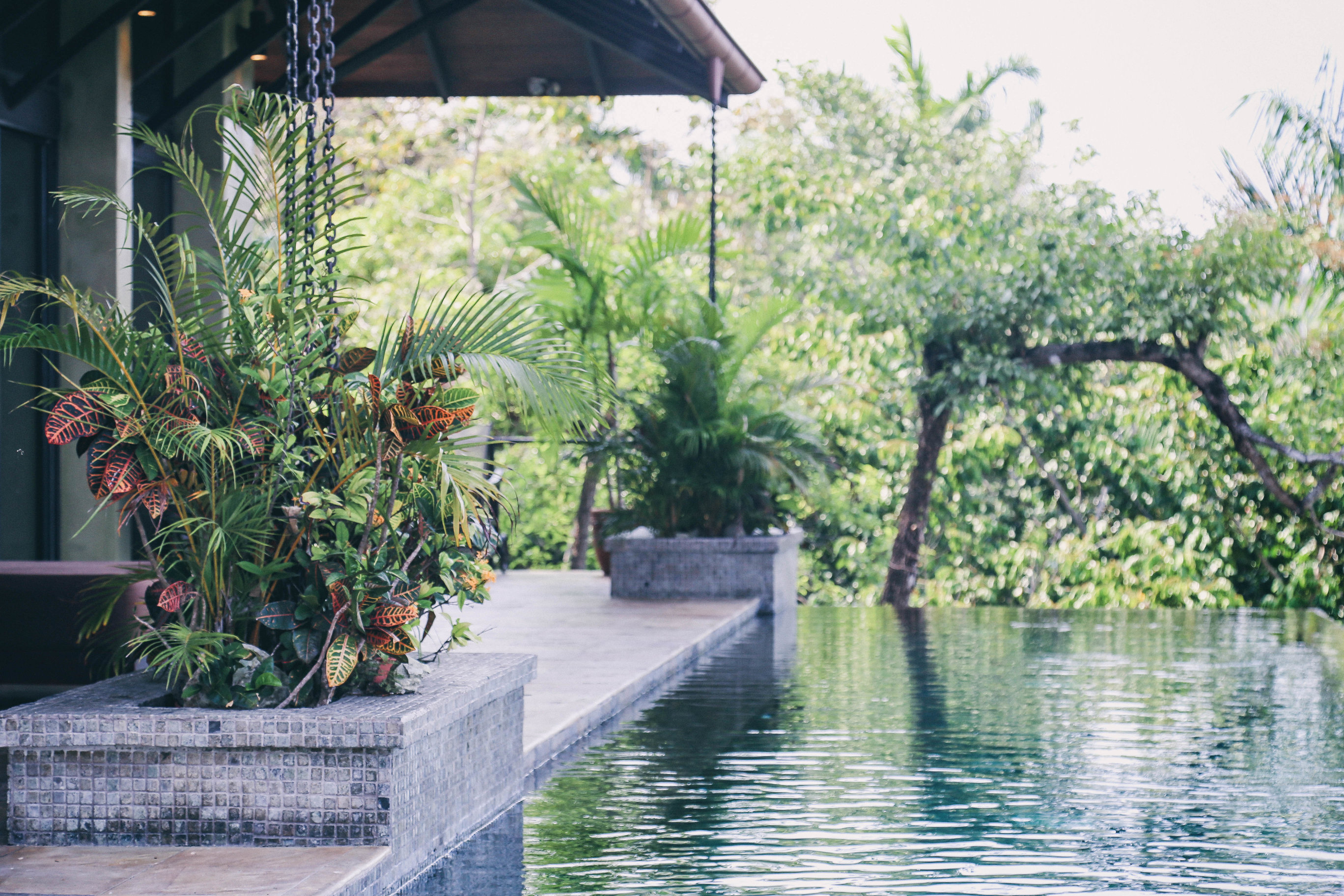 It's certainly the best spot for pictures, so be prepared to bust out in an infinity pool pose.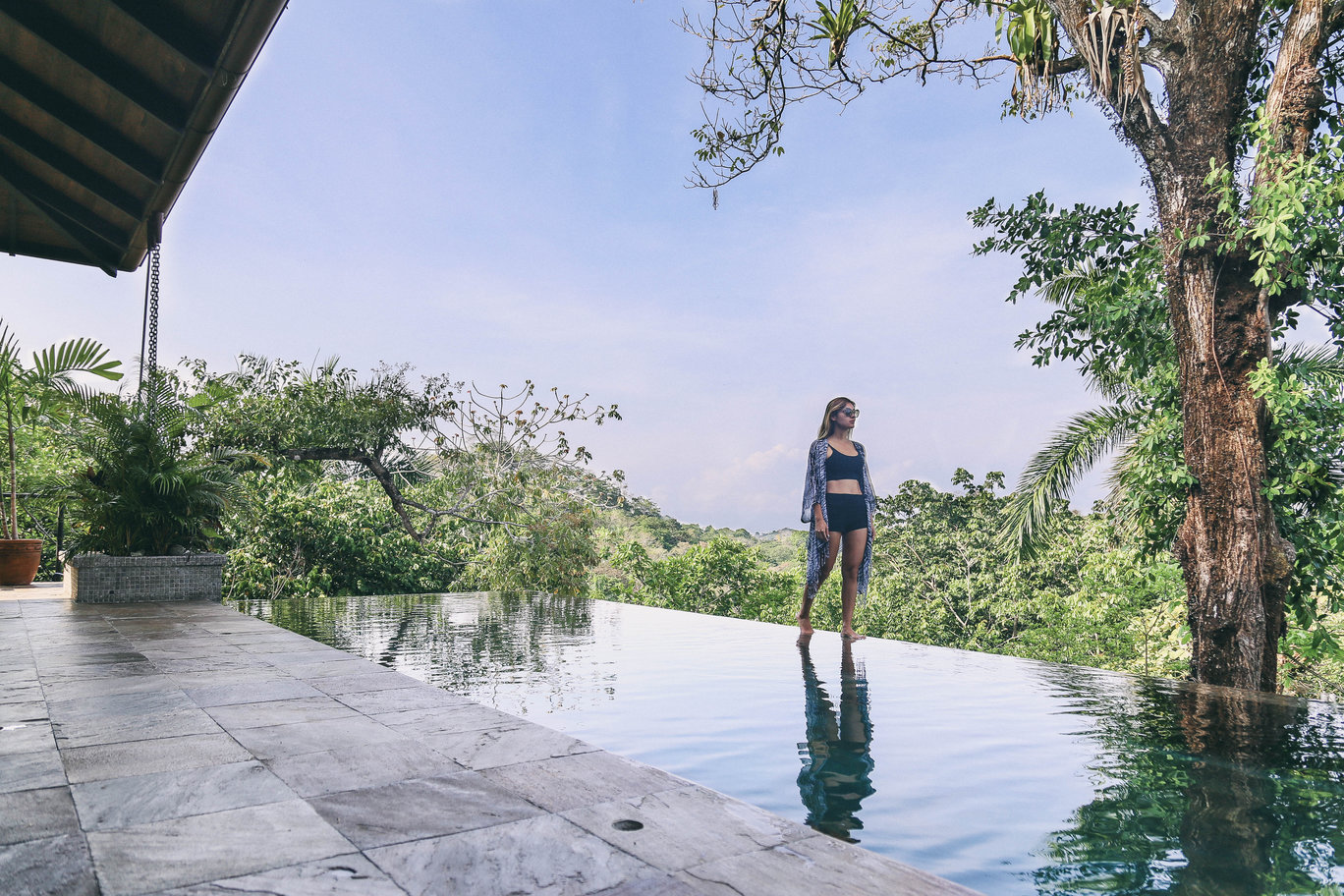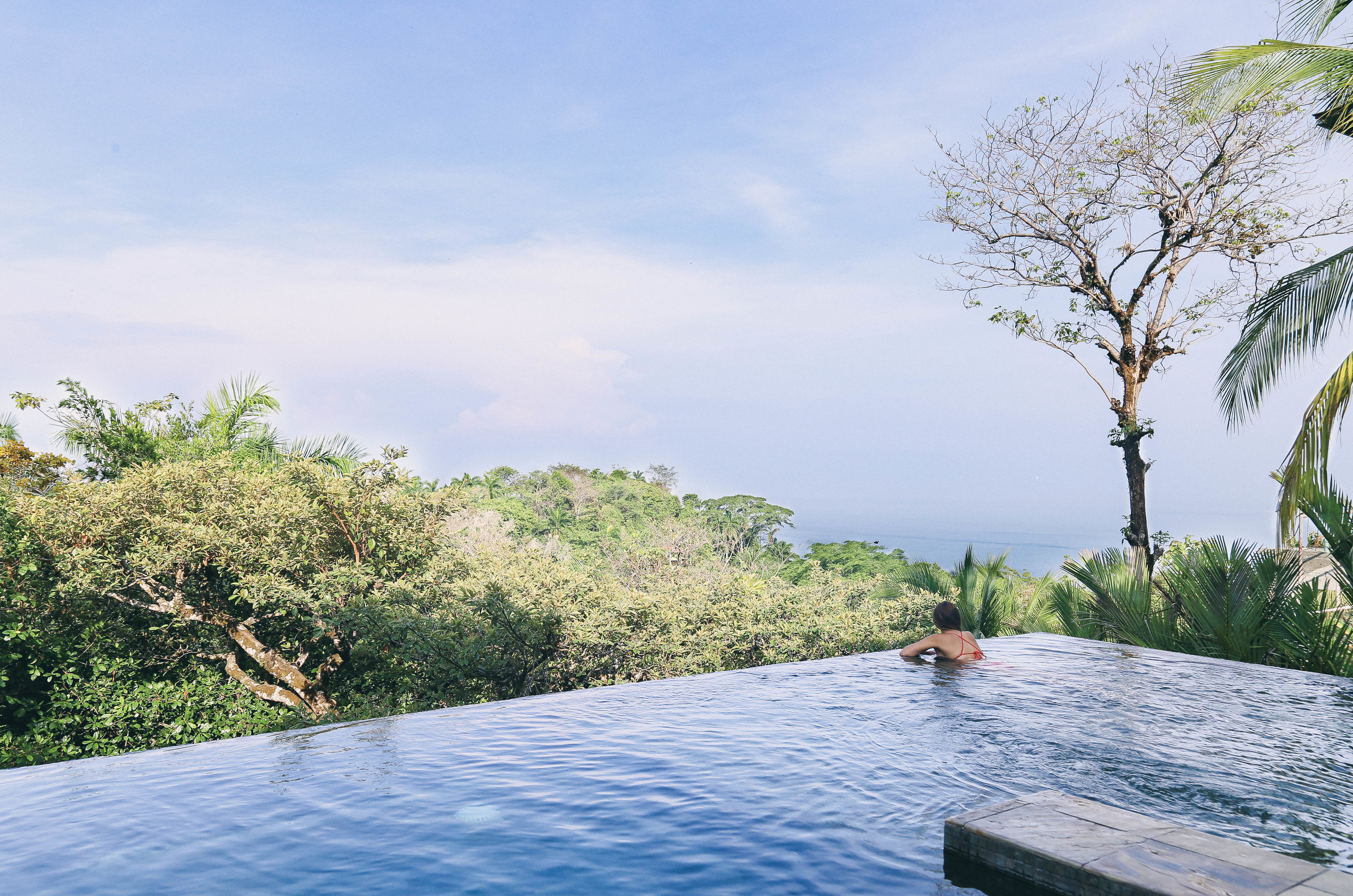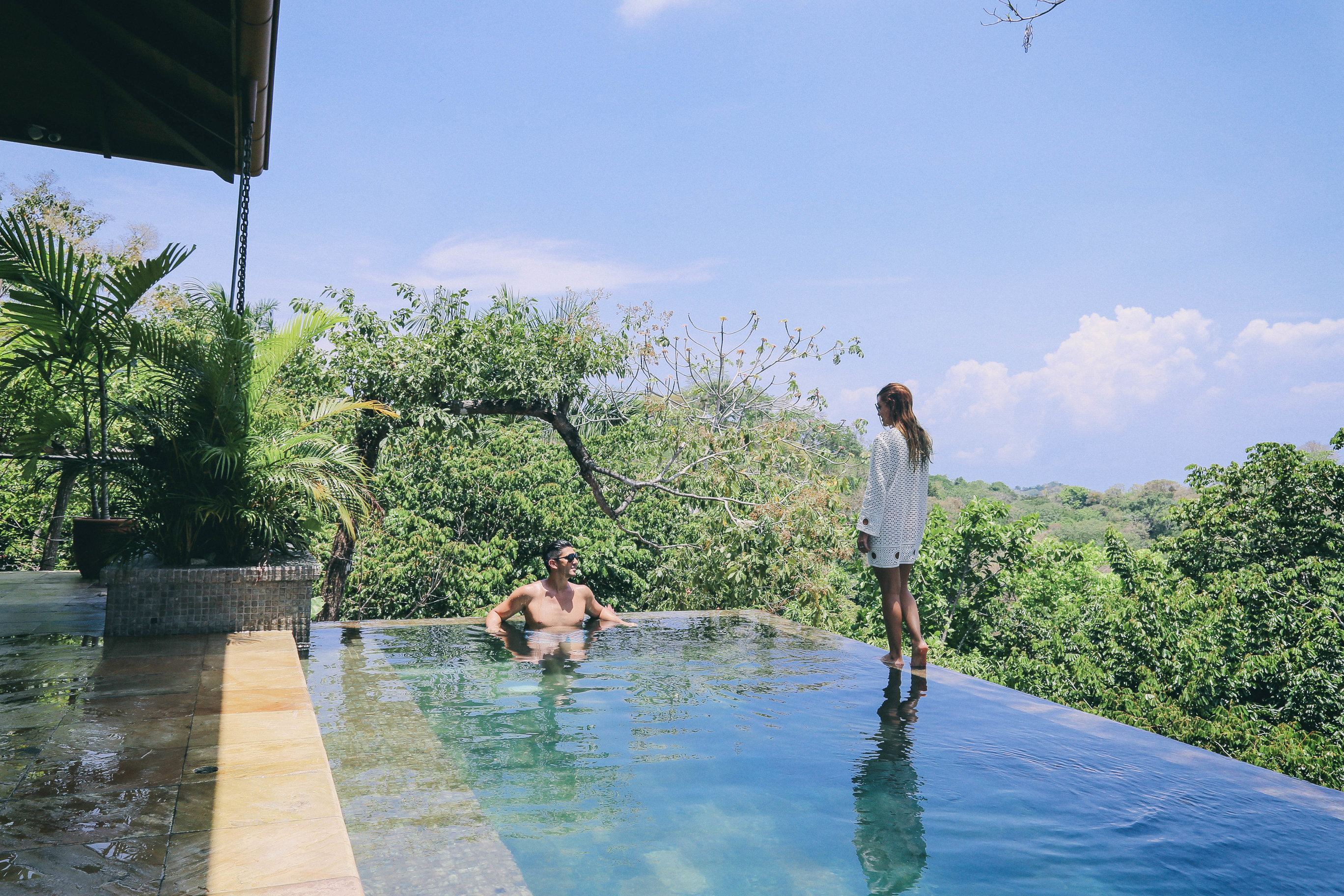 Location & Adventure
Though the pool is certainly one of the highlights of the property, one of my favorite things is the location of the villa. It is perfectly located in a luxurious gated community just a 5min drive away from restaurants, bars in Quepos and 5-10min drive away from world famous Manuel Antonio National Park, which offers some of the worlds most beautiful beaches, trails to waterfalls, wildlife encounters, and hikes to spectacular view points of the coast line and much more.  Trust me, I know it will be hard to want to leave the villa but visiting Manuel Antonio National Park is a must. You don't want to miss its beautiful secluded and white sand beach.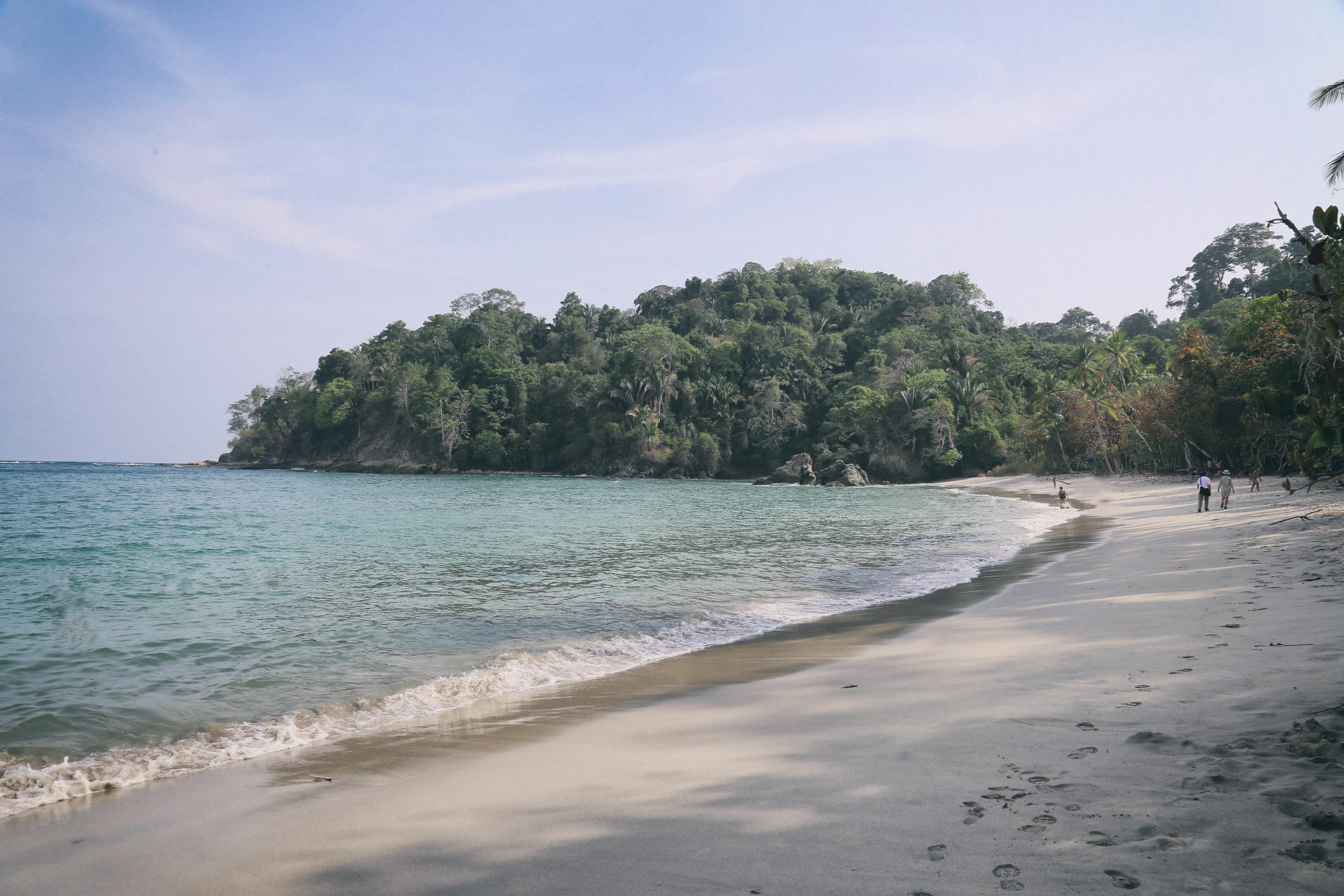 Or this view of the coastline…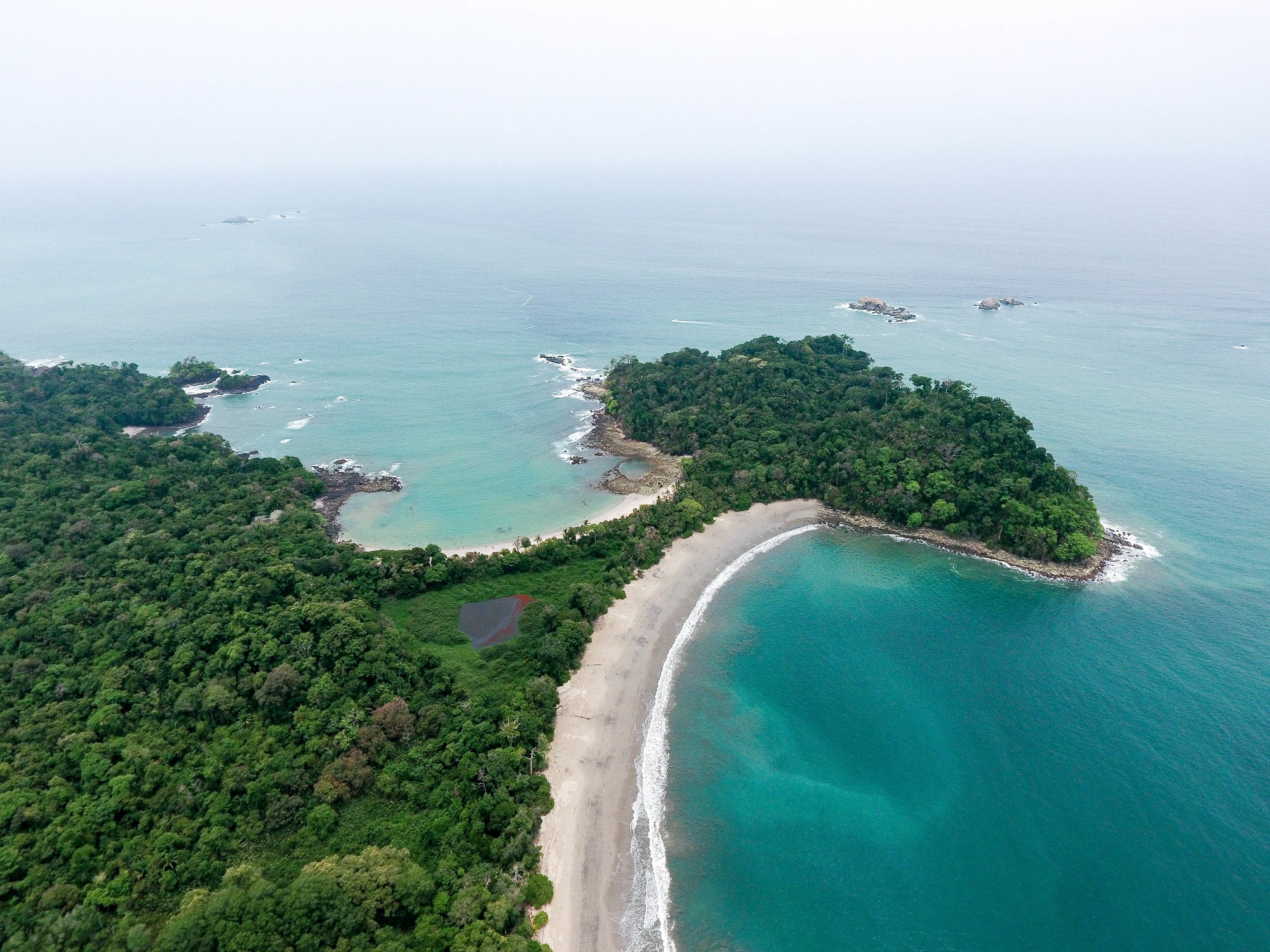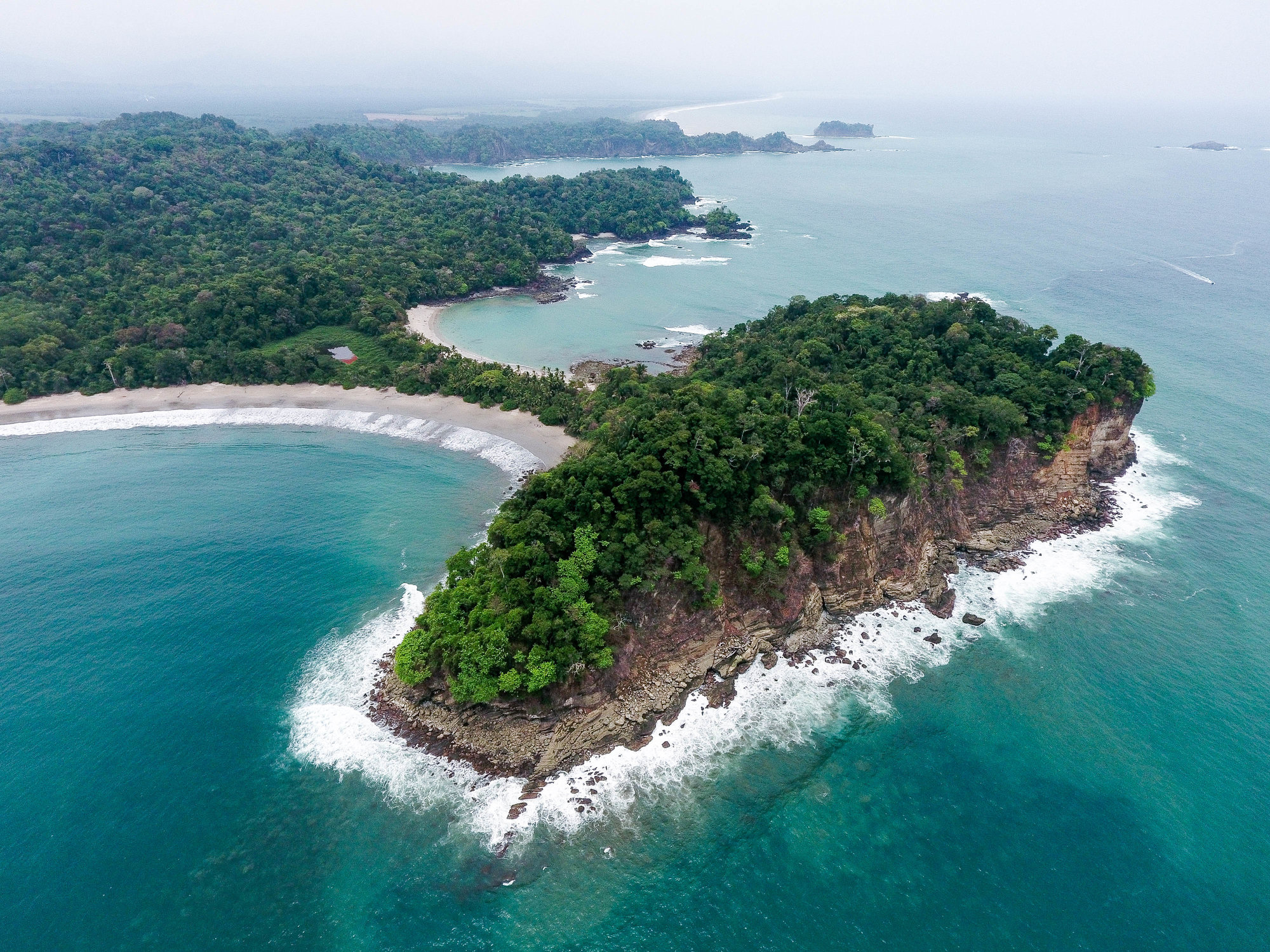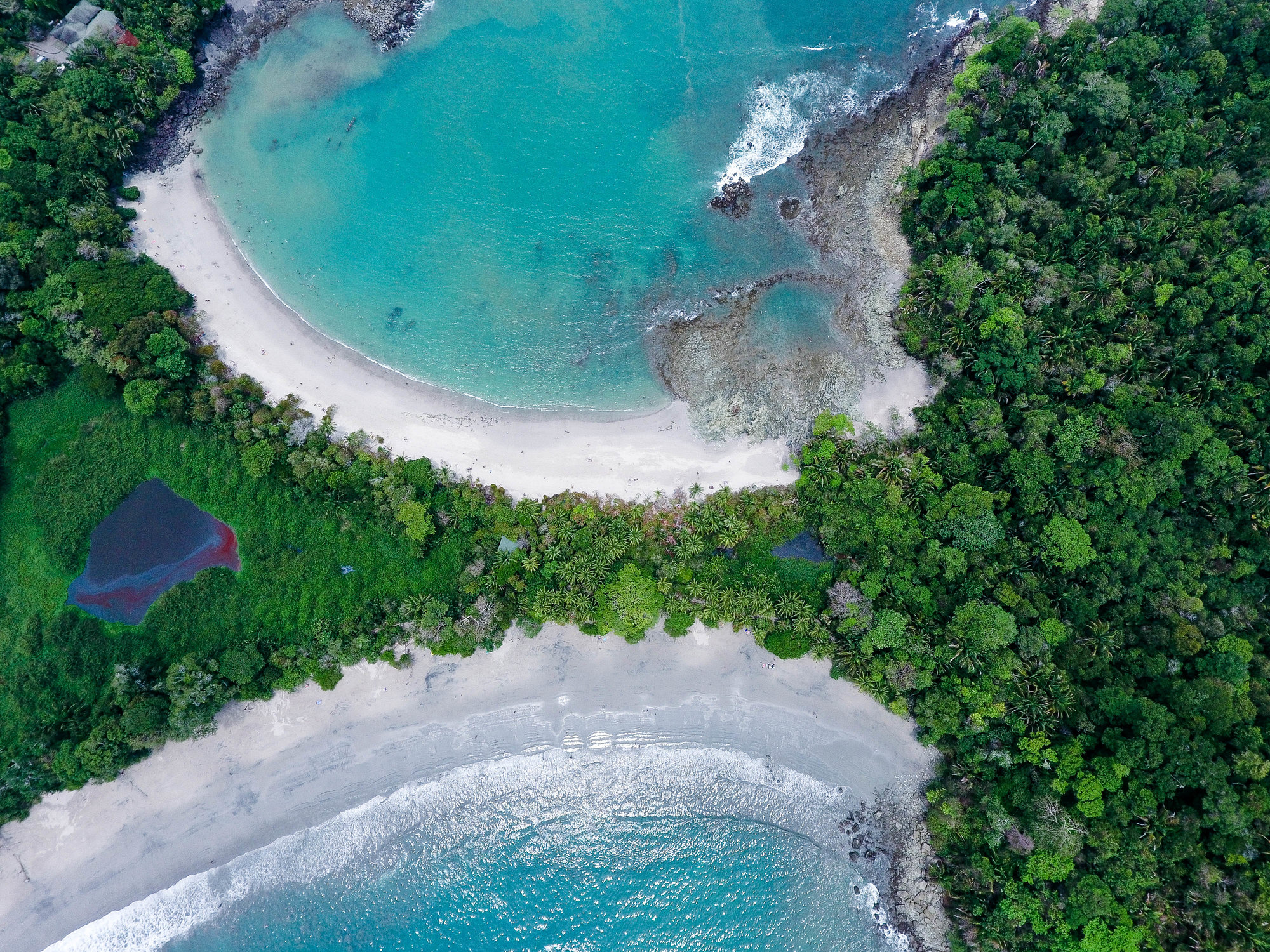 Our stay in Villa Paraiso with Costa Rica First Class Villas was nothing short of outstanding, and we leave with nothing but good memories and many intentions to return.