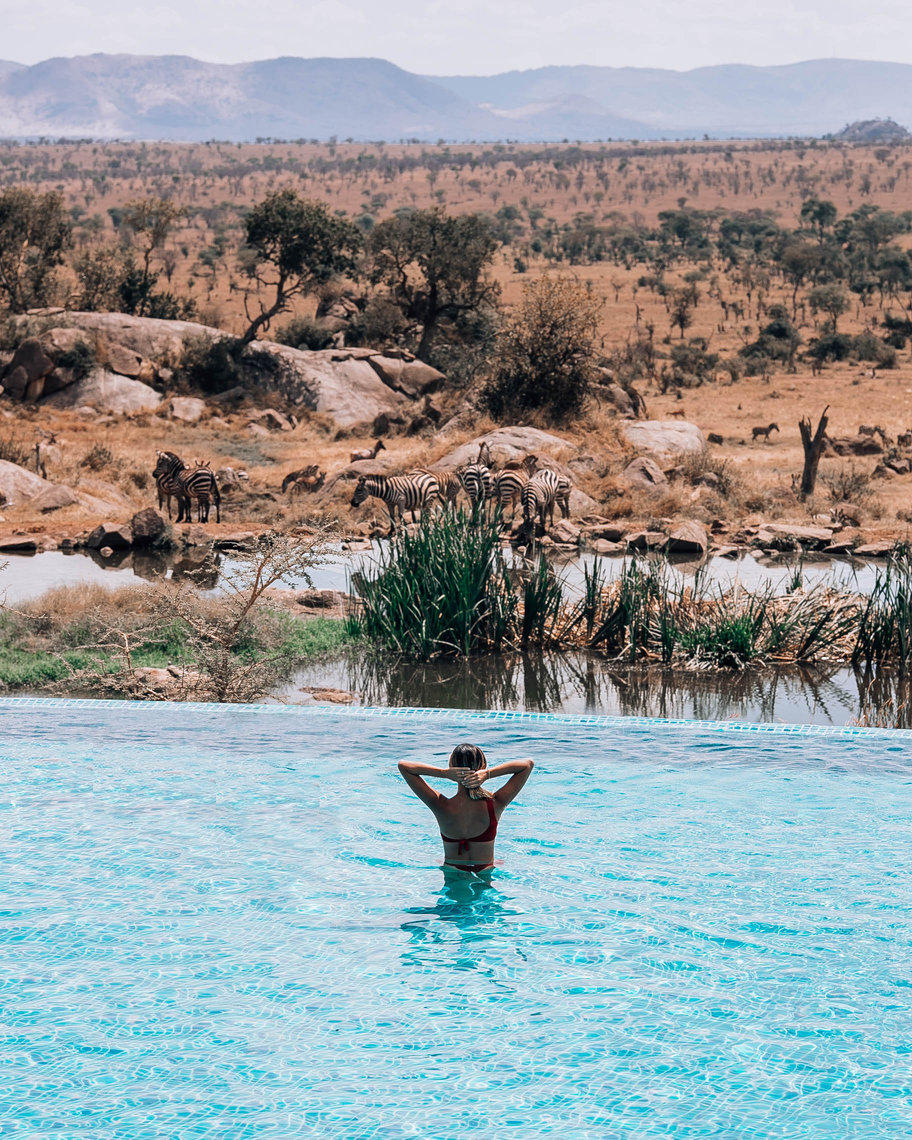 Four Seasons Safari Lodge Serengeti: Luxury & Adventure Escape in the African Bush 
Located in front of a watering hole amidst Serengeti National Park,  Four Seasons Safari Lodge Serengeti offers the unique ability to emerge into the natural life of its surroundings.
About Serengeti National Park in Tanzania & The Great Migration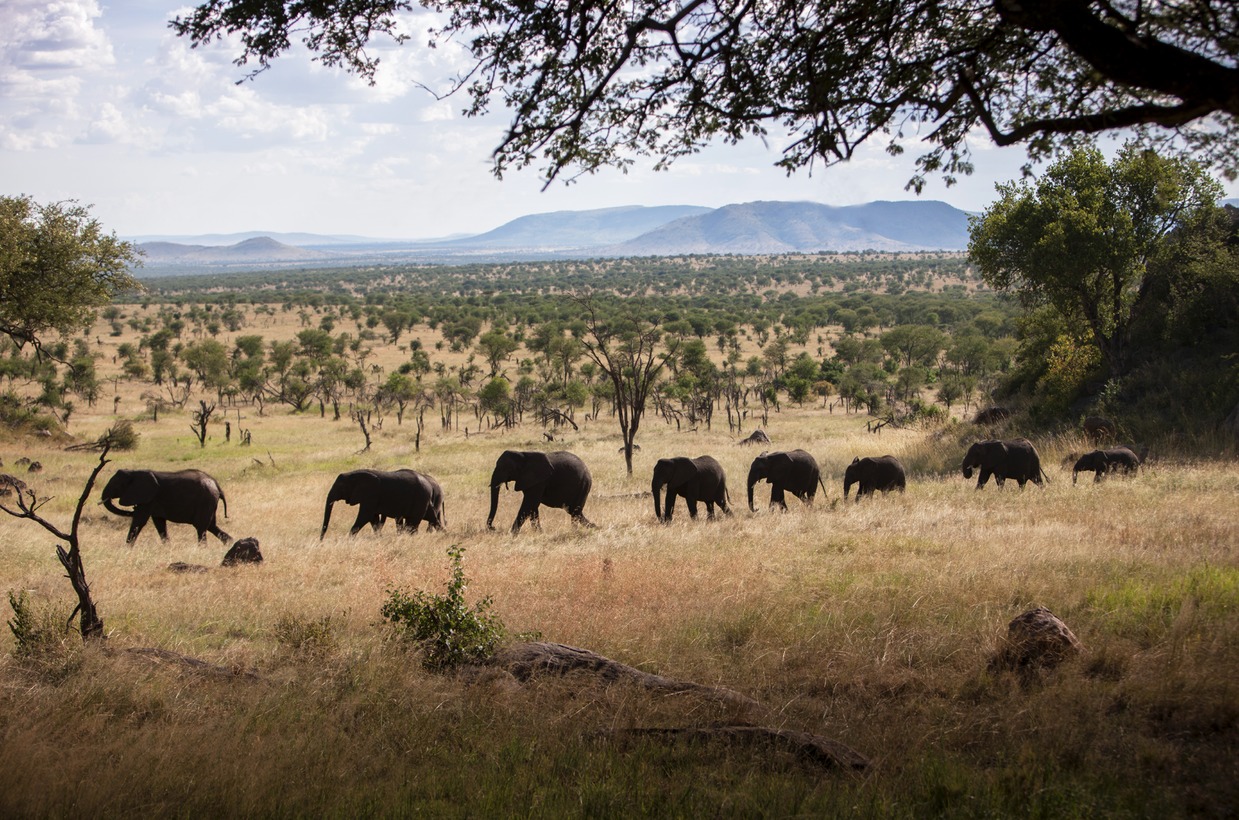 Best known for its annual migration of  millions of zebras, gazelles, and wildebeest as well as lions, elephants and rhinos, the vast nature reserve, Serengeti National Park, is said to be as big as Belgium. There is no doubt that the Great Migration is the reason that most visit Tanzania and more specifically, Serengeti, and its for well reason. Approximately 2 million zebras, gazelles and wildebeest migrate seeking new pasture and move north away from breading grounds in the south.
With an incredible abundance of wildlife and with biodiversity ranked amongst the world's highest, visiting Serengeti National Park should be at the very top of your bucket list, specially now since Africa is incredibly susceptible to the changes in our ecosystem due to climate change.
When is the best time to visit?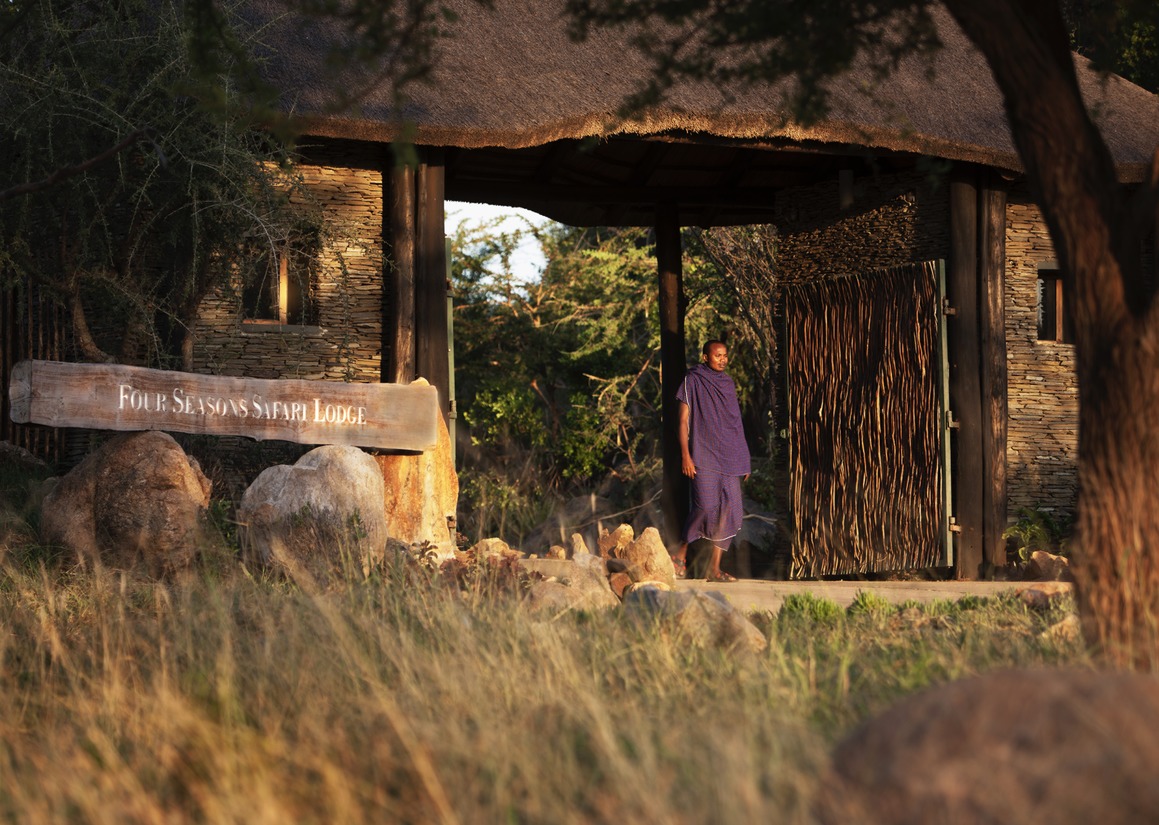 Though Serengeti is arguably a year long destination as every season and certain times of the year has its own perks, June to October is the best time to visit as you can experience the Great Migration and enjoy good weather (sunshine and no rain) at the same time. To be more specific June and July are the two best months of the year to experience the Great Migration, but as with everything in nature, exact times can vary every year but these two months are typically considered the best months. As June through October is dry season, animals are usually quite active and concentrate near watering holes allowing for great wildlife viewing.
The peak of rainy season in the country is March to May so I would suggest to avoid this time of the year for good measure.
Location & How to Get To Four Seasons Serengeti: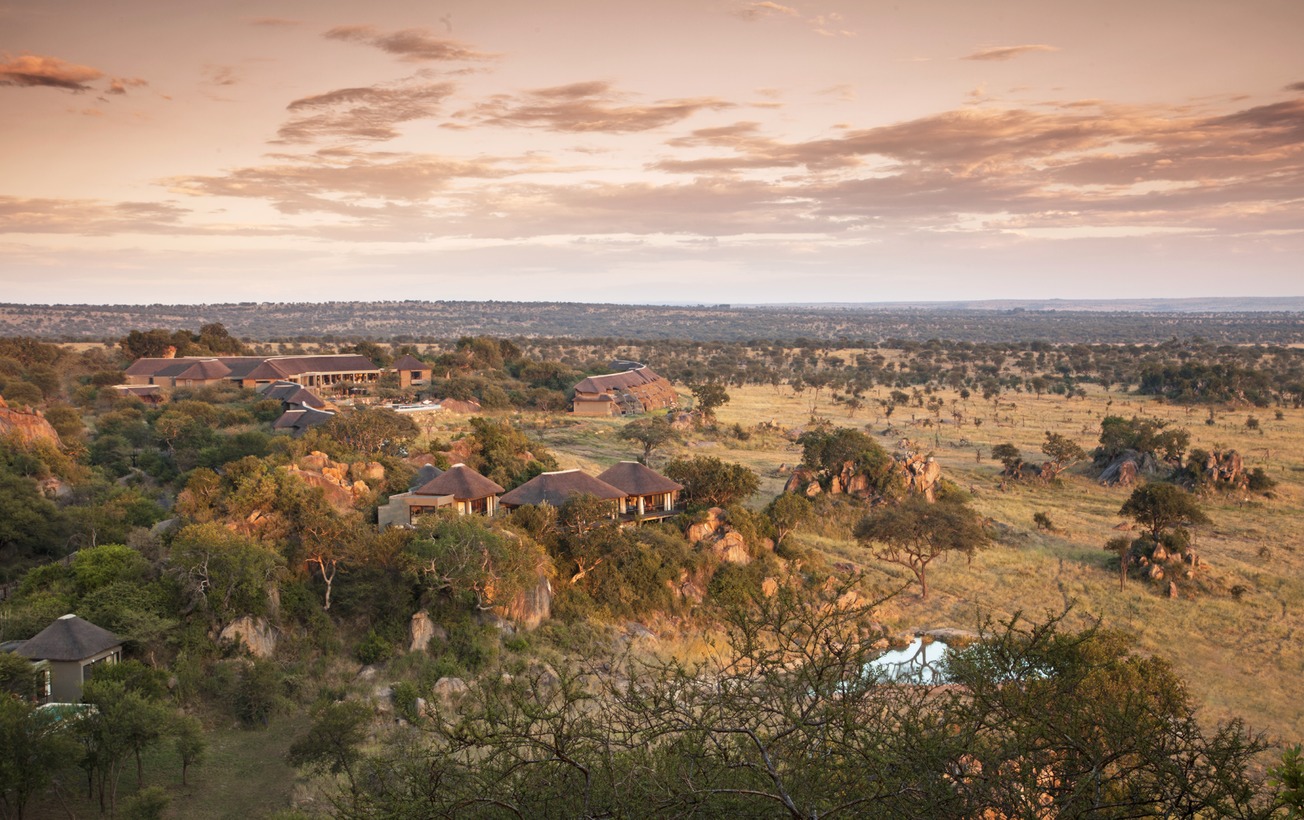 Four Seasons Safari lodge Serengeti is located inside the Serengeti National Park. With such great location also comes a quite the journey to Seronera Airstrip (final landing point closest to the property), but trust me it is worth every bit of it. Based on your location you can choose to fly into Julius Nyerere International Airport in Dar Es Salaam or Kilimanjaro International Airport near Arusha, both in Tanzania or into Jomo Kenyatta Int. Airport in Nairobi, Kenya. From there you will have to take a shorter flight based on your above airport of choice. From Dar Es Salaam and Kilimanjaro you can take a direct flight into Seronera via a 12 seater hopper plane and from Nairobi you will have to connect through Kilimanjaro to make way to Seronera. Some of these shorter flights might make a quick stop over. Our journey was: (DXB) Dubai to (JRO) Kilimanjaro Int. Airport to (LKY) Lake Manyara to (SEU) Seronera Airstrip. Upon arrival, the Four Seasons Serengeti staff awaits for you in your vary own and private safari jeep fully quipped with snacks, champagne, fresh juice and oh the most important one, wifi! haha Just as we thought we were ready to make way to the resort, we were informed that we were doing a game drive into the property. Hands down the most epic arrival we have ever had to a hotel! When we landed we could barely keep our eyes open from the long journey but as soon as we saw the first gazelle, we couldn't contain our excitement.  During the 3-4 hour game drive into the property, we spotted a hippo crossing the road, a leopard, elephants, giraffes, zebras, baboons, wildebeest and so many other incredible animals, followed by an amazing vegan picnic set up at a beautiful view point in the middle of the park. Now do you see why I said one of the most epic arrivals into the property!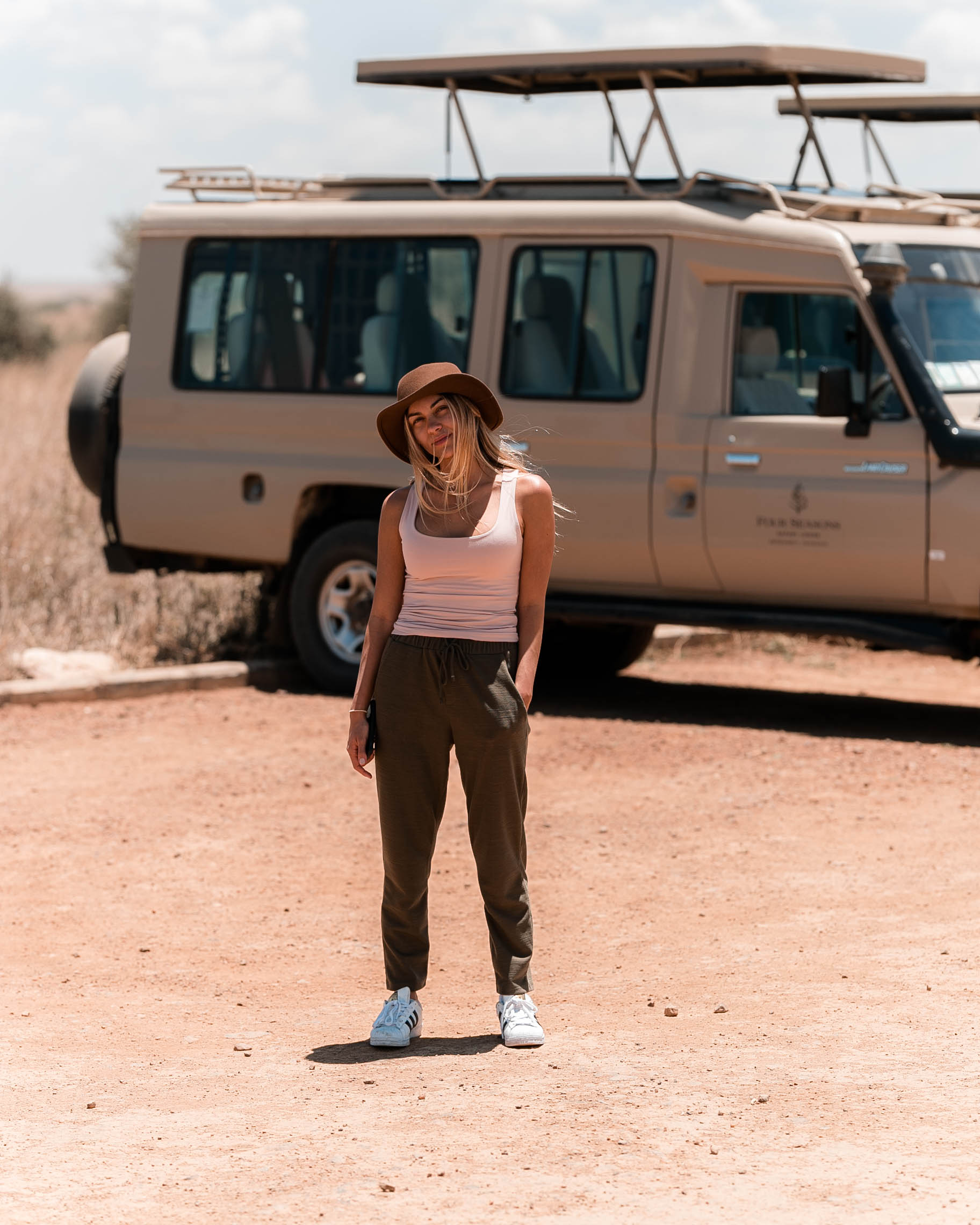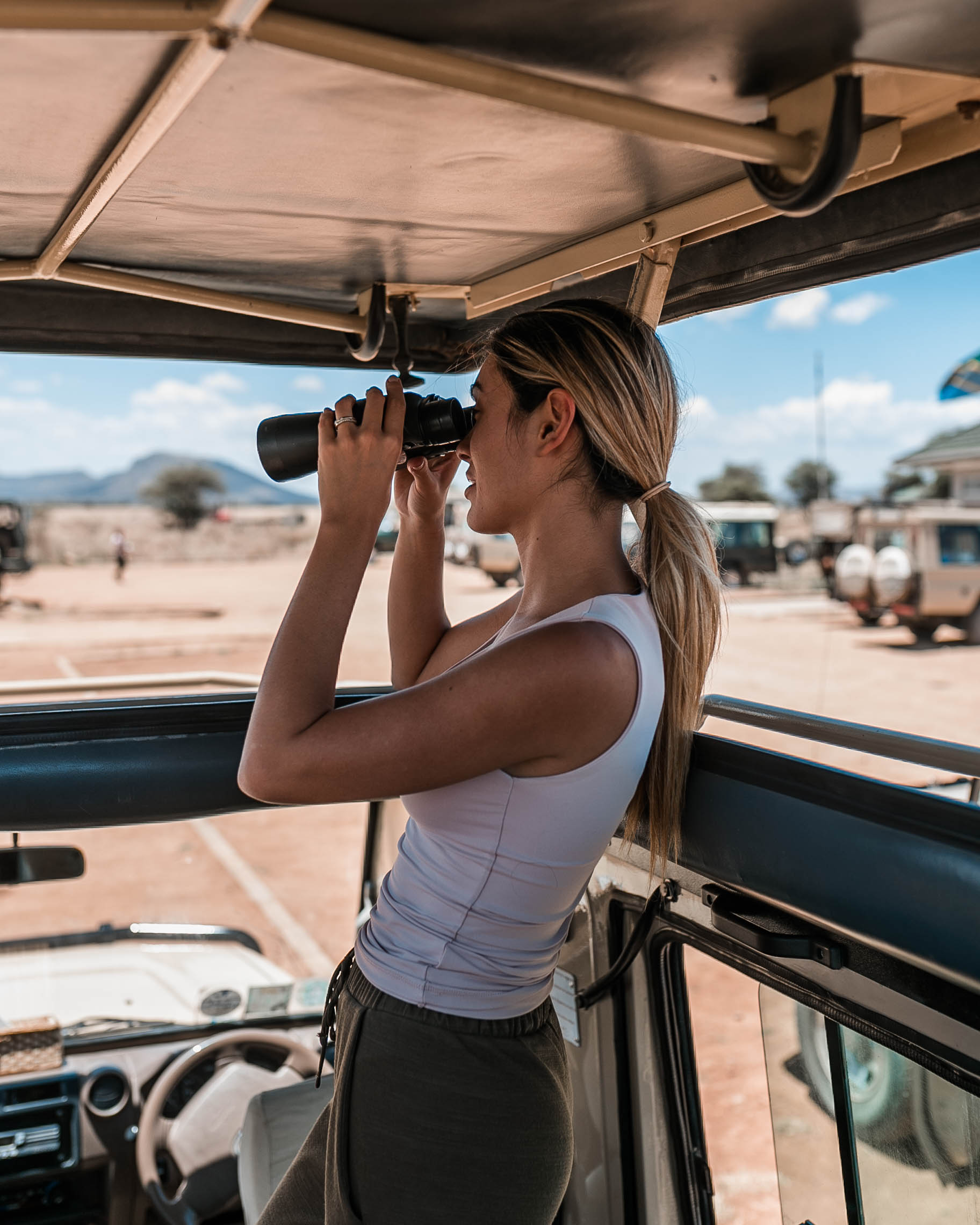 The Suite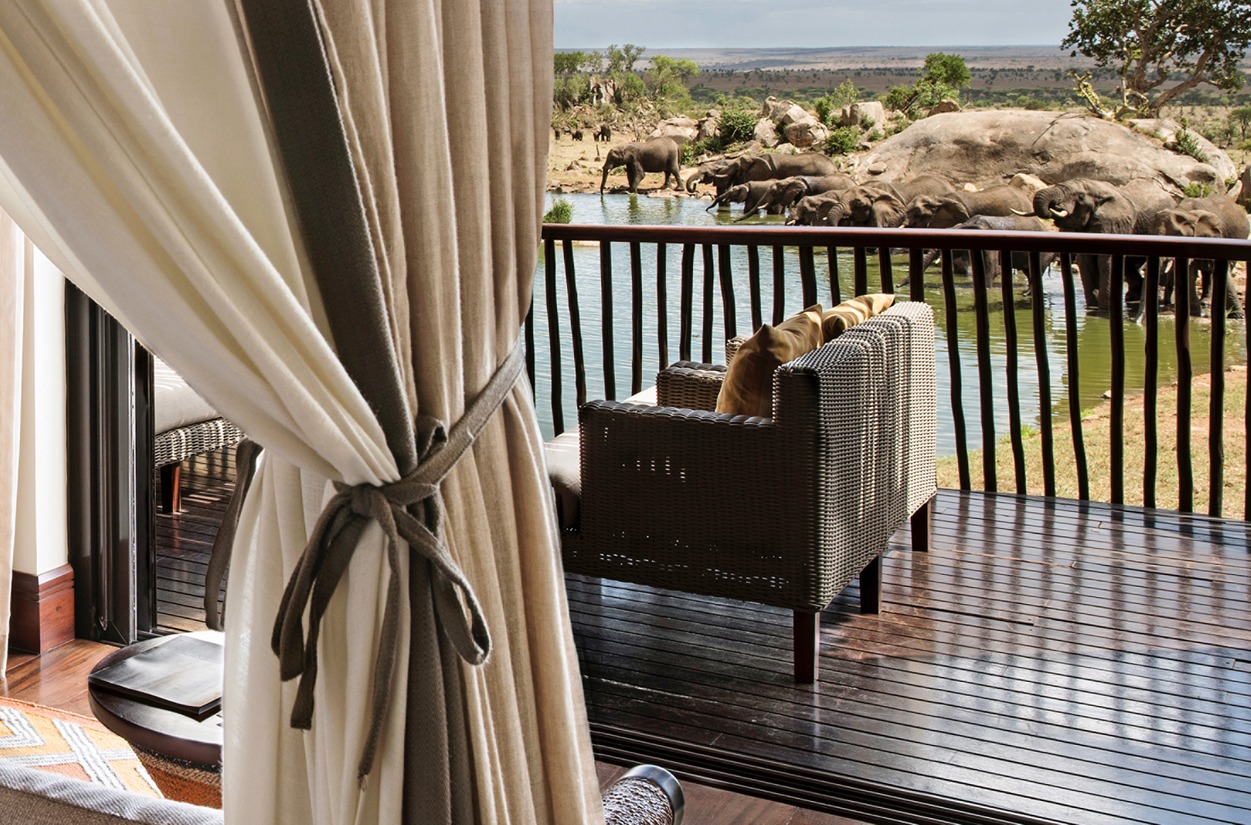 We were welcomed into a Terrace Pool Suite with a million dollar view, on each corner – the watering hole on one side and the vast African Savannah on the other side. Win win everywhere you look plus as this is the African Bush we are talking about, you never know what you will see straight from your room or by your own pool. Okay I got a little too excited with the view, so let's go back to talking about the room.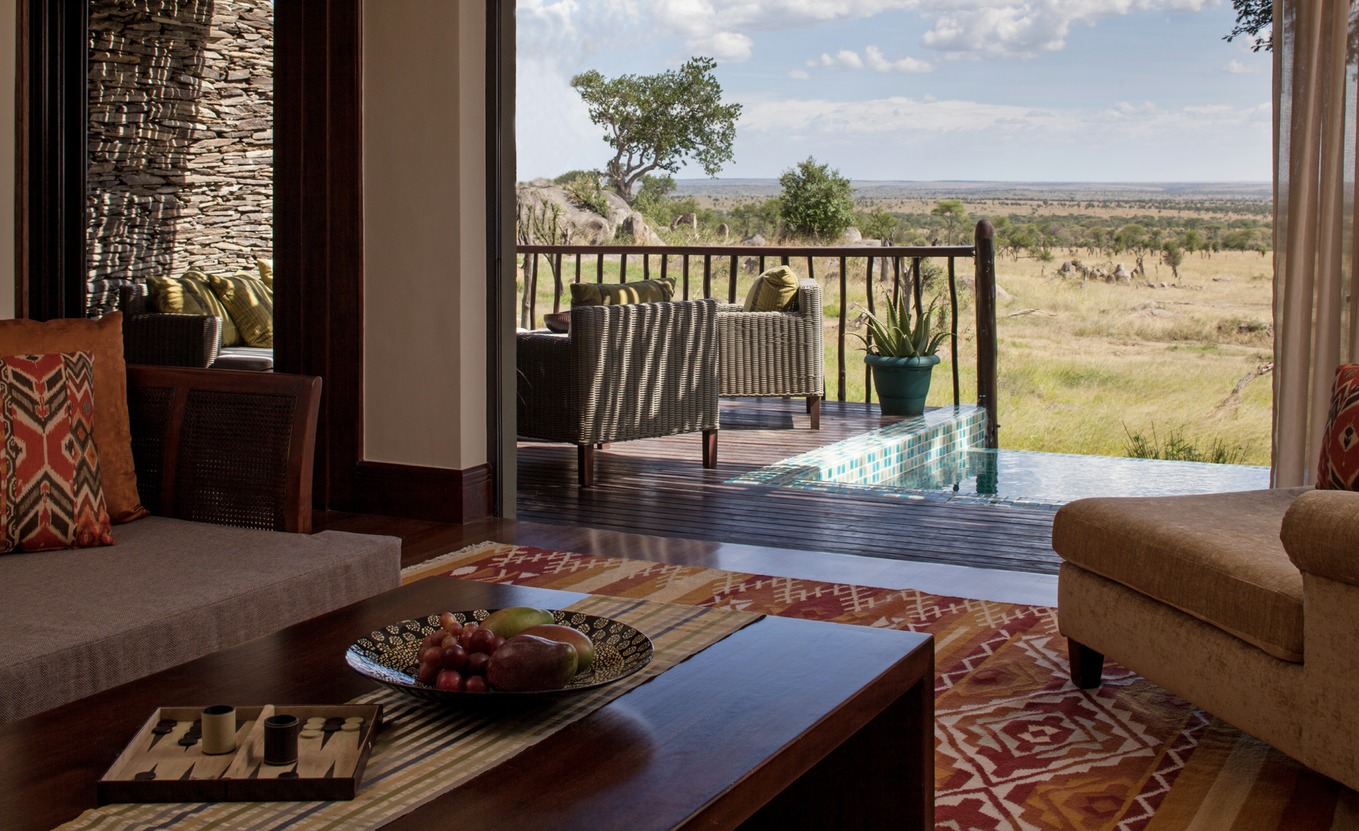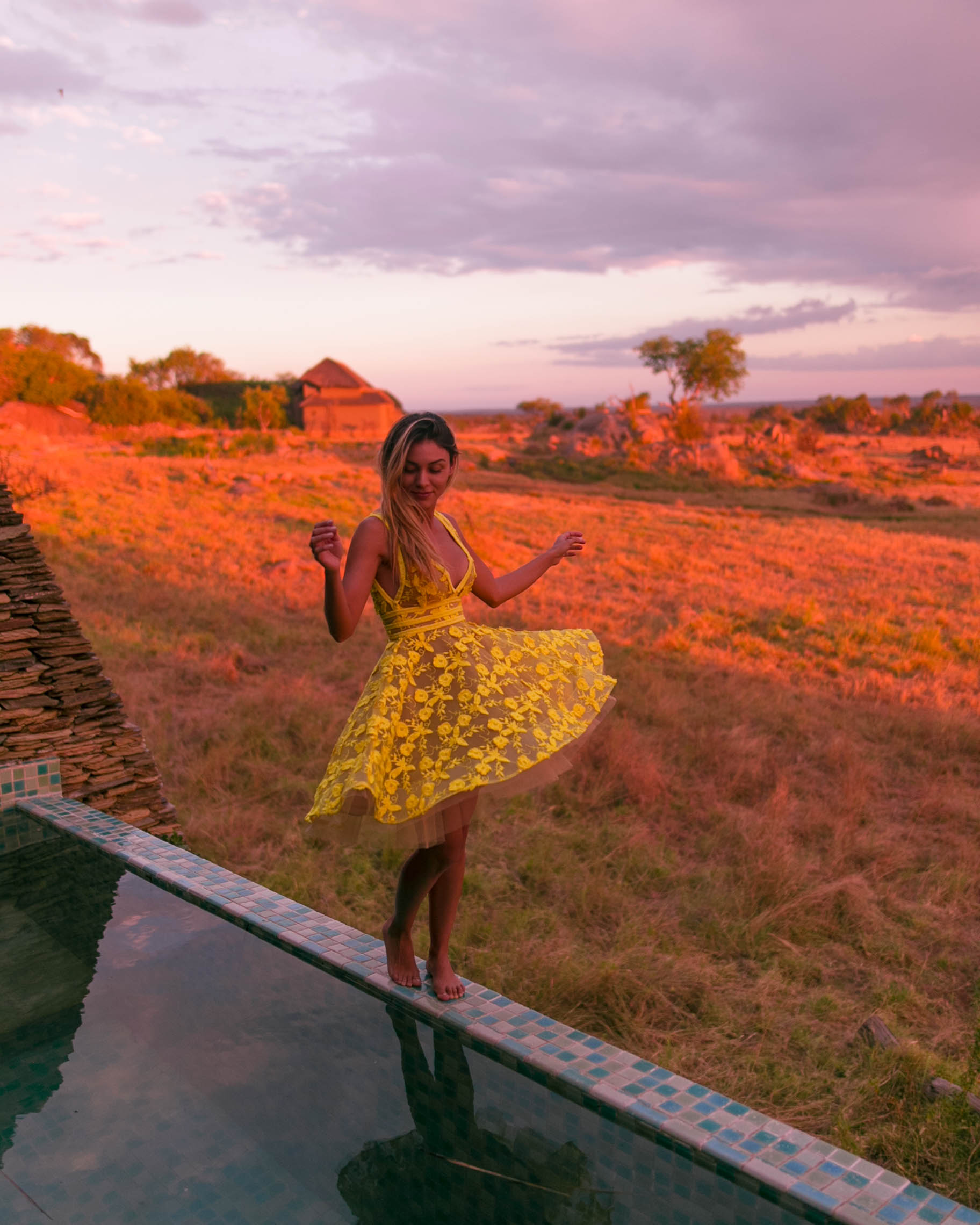 The one bedroom  suite is very spacious, with a sitting area, master bedroom, large bathroom with closet space, and the best past- a terrace complete with an outdoor shower, sun deck and infinity pool. And in typical Four Seasons style, the bed just feels like home as soon as you lay down. The mattress and sheets are just magical. No other place better to sleep in like a baby after game drives and safaris on the African Savannah.
It will be very likely that you will be out and about all day on game drives on the look out for wild life , but as tempting as it might be, make sure to allocate some time to enjoy the wild life from your own terrace. Yes, admittedly, we visited the property due to the elephants in the watering hole, and though we didn't see them, we witness two cheetahs hunt for their lunch from our balcony so basically just a few meters away from us!! 
Oh and make sure to schedule to view the sunset every day because boy, are they beautiful!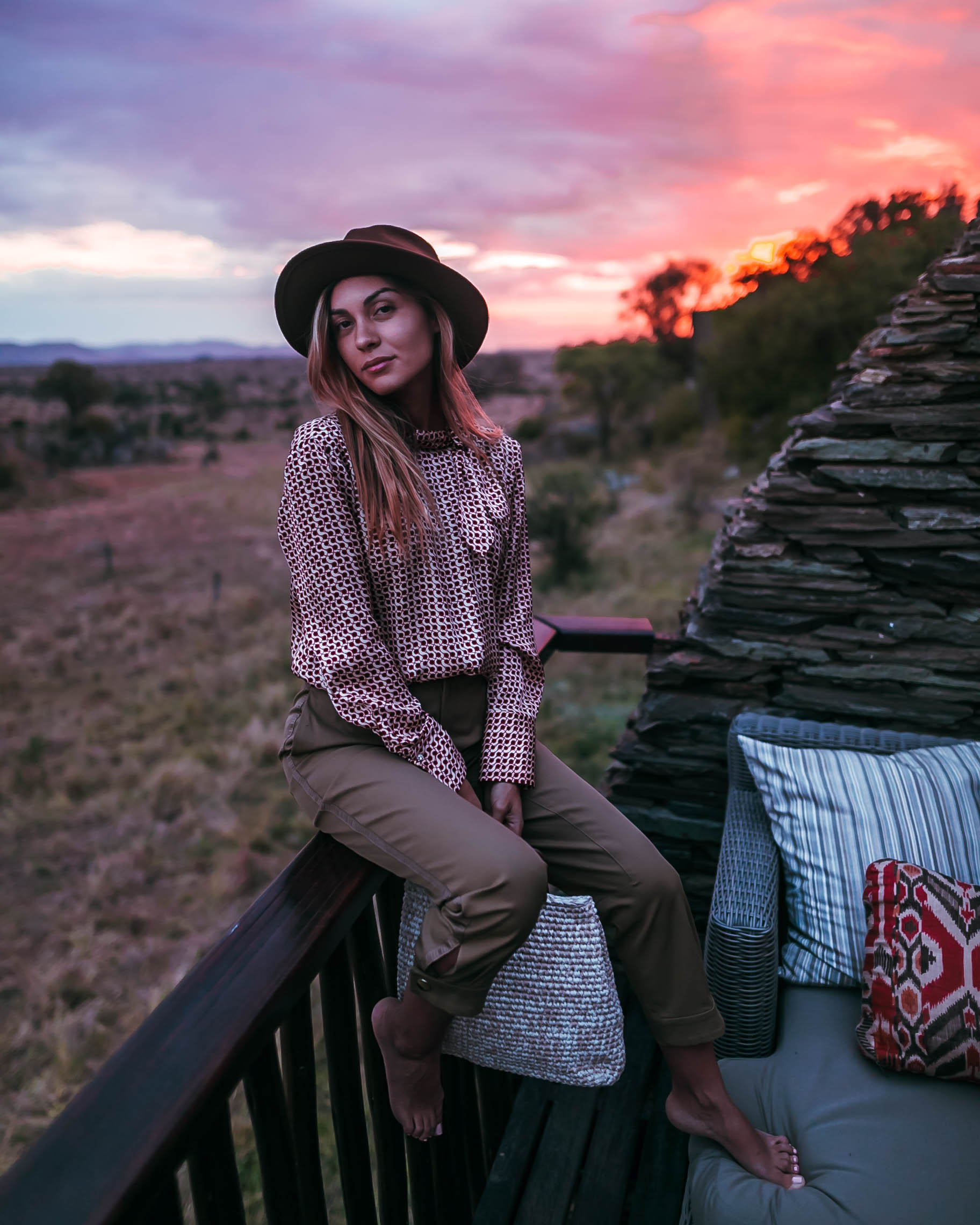 Pool & Amenities: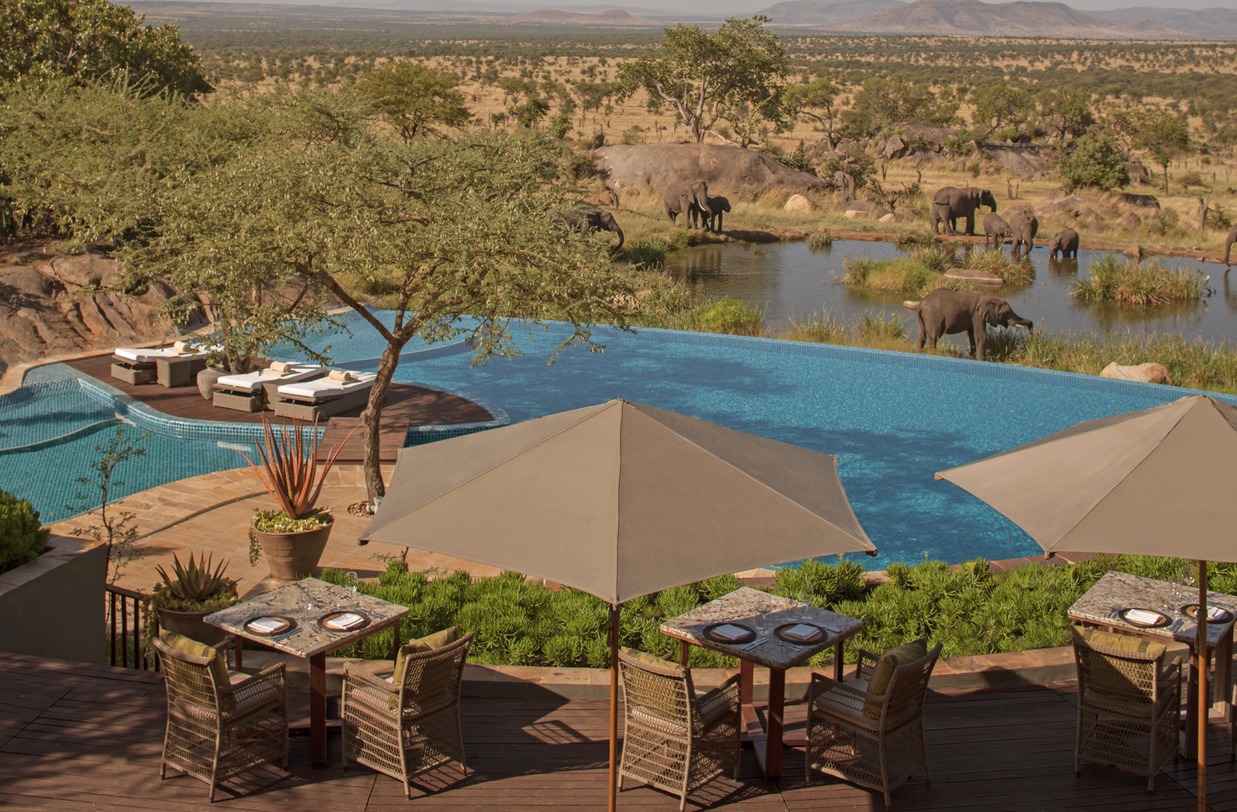 As the property is located in the middle of Serengeti National Park, it's biggest and best amenity is the location itself ! With a variety of different actives such as game drives, walking safaris, hot air balloon rides, romantic sunset dinners, the options are endless.. you will never run out of things to do. With that said, the property itself also offers great amenities to unwind.
Arguably it's most well known and recognized amenity is the watering hole that the property is built next to. What makes it so special? In dry season (and year round), you will have lots of visitors enjoying some fresh water or if you are lucky, taking a bath. Did I mention that in most cases the visitors are Elephants? Yes elephants! We didn't get to see them but still saw some beautiful zeebras, gazelles and impalas roam around the water hole (and two cheetahs!). The best thing is that since the property is built right in front of it, you can enjoy the views while you are having breakfast, swimming by its infinity pool, or on your own pool in your room.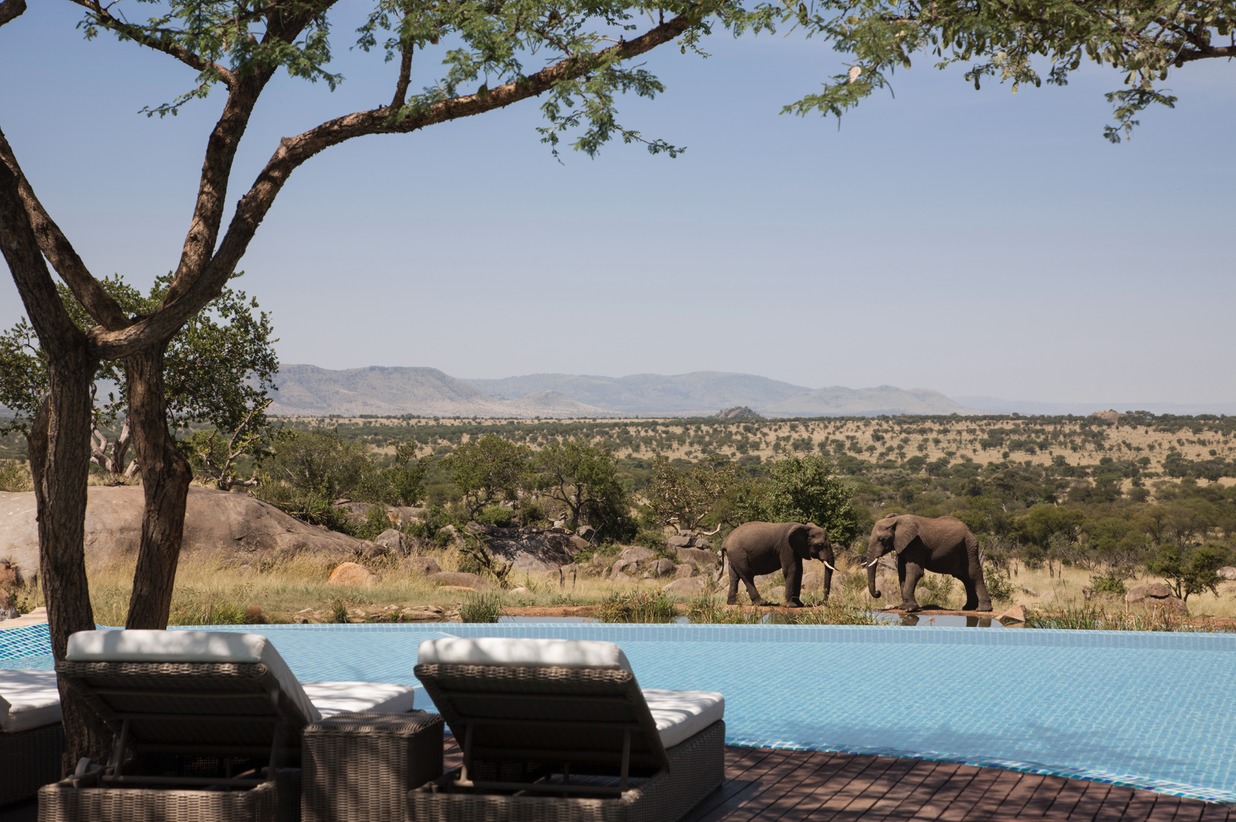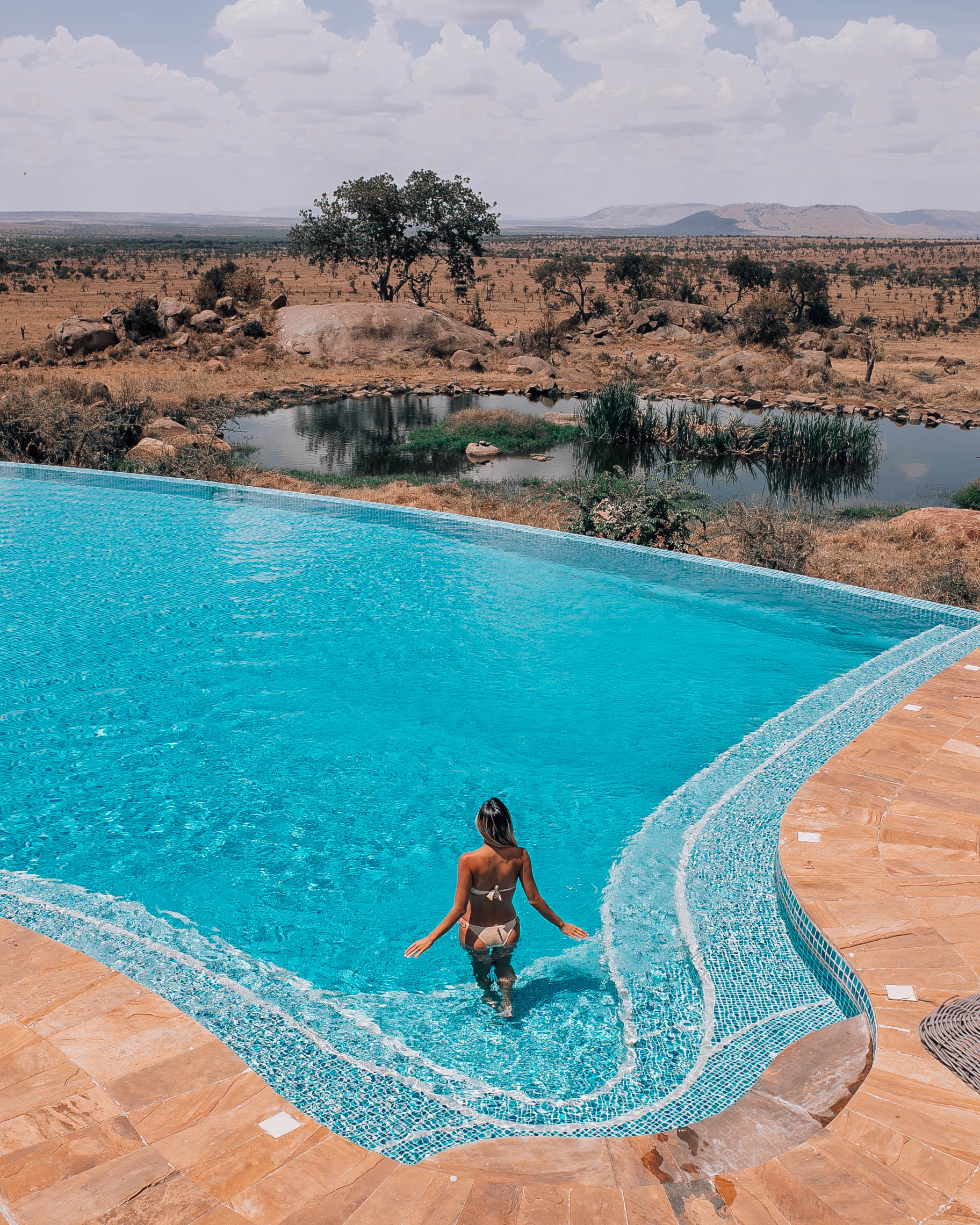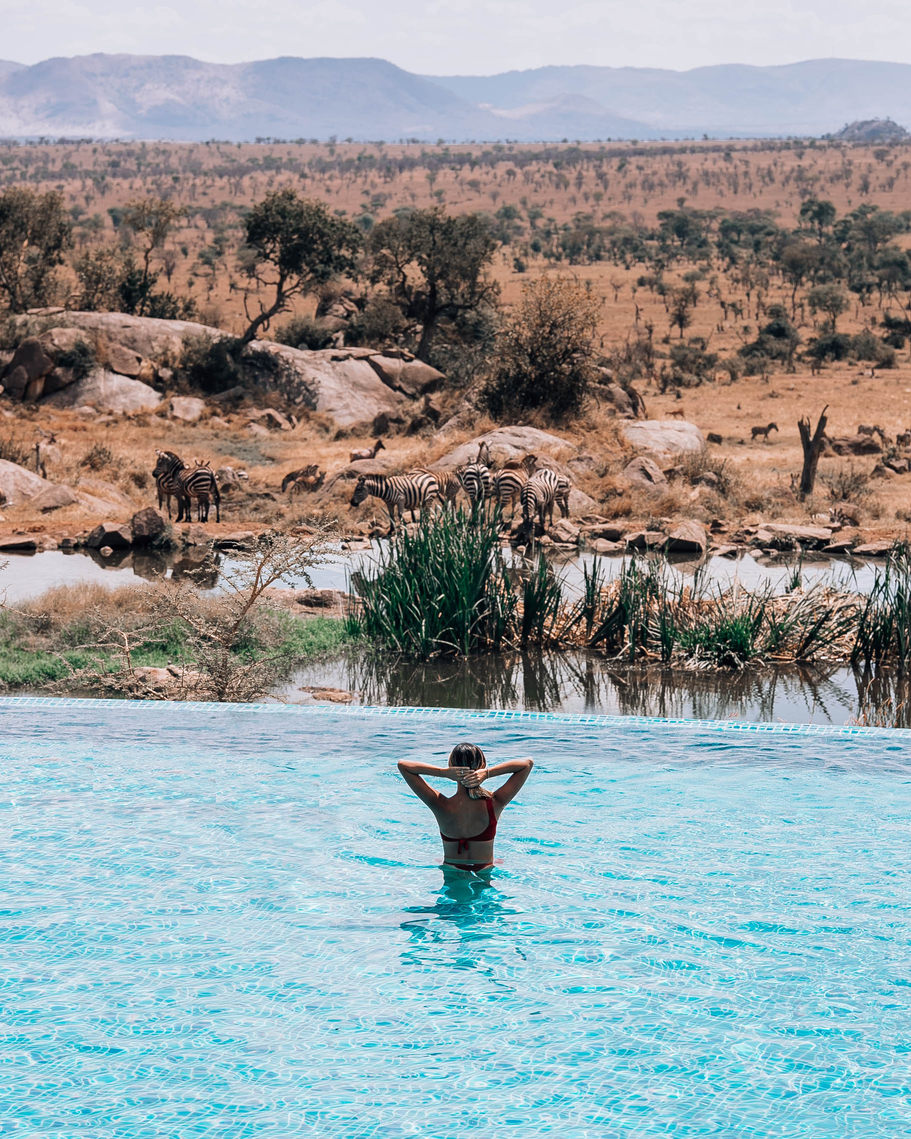 If you are traveling with little ones, the property has a kids club where they can stay and have fun while you go on an afternoon game drive or simply enjoy a couples massage in the spa which by the way, I recommend you do so and try their signature baobab juice which is soooo good. Make sure to ask the property about game drives that are kids friendly because your little ones can enjoy some fun activities with you too.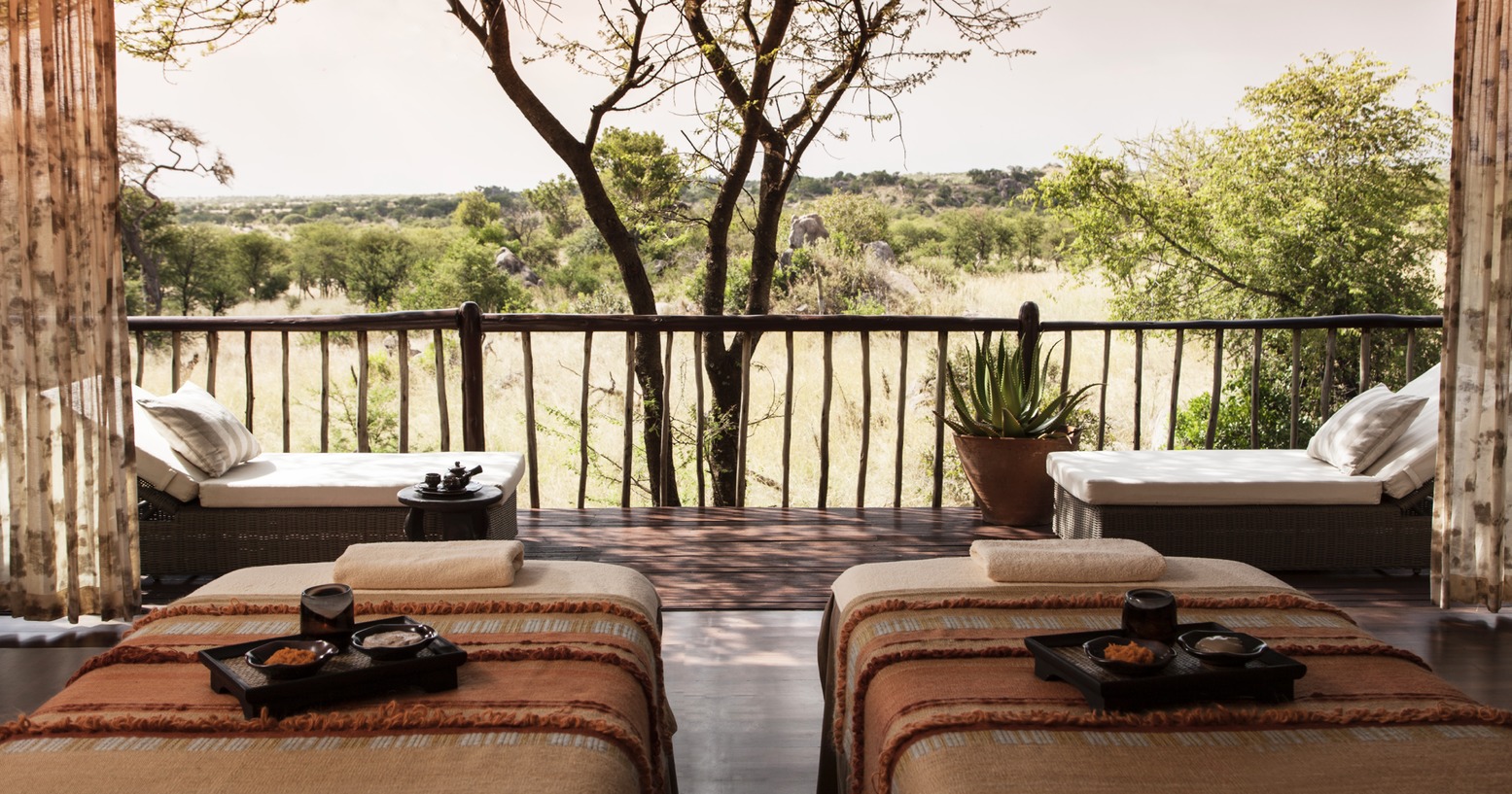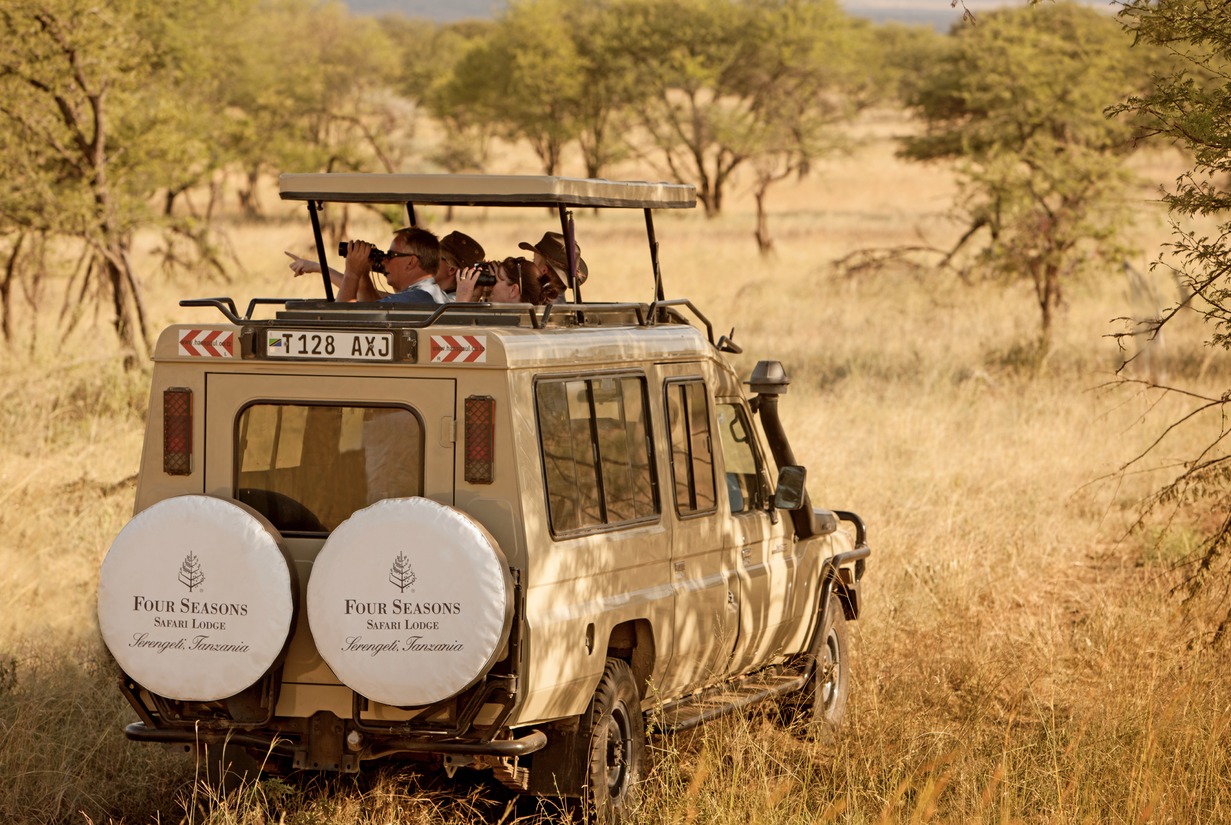 Dining: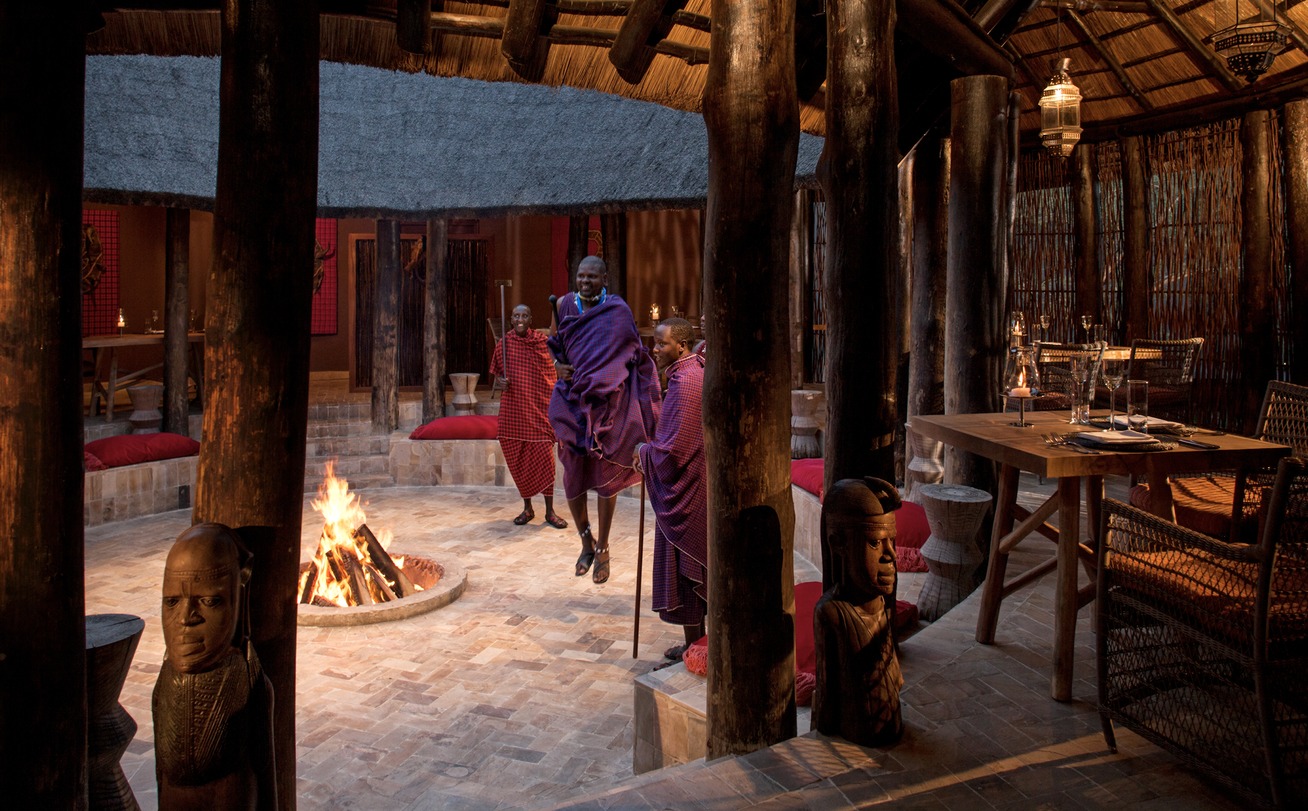 One of my favorite things about Four Seasons Serengeti is that it is built as a luxury boutique property rather than feel like a massive resort.  For this reason there are only 3 dinning options in the property, Kula's restaurant, Boma Grill and Maji Bar and Terrace, all offering various cuisines and flavors. As vegans, we were so excited to see that they had a special menu filled with yummy options for vegans and vegeterians. We specially loved their falafel burgers. Vegan or not, definitely give them a try 🙂 
Don't forget that the property is located in the middle of the African Bush so you can enjoy romantic culinary experiences right in the heart of it. This is one thing that we regret not experiencing!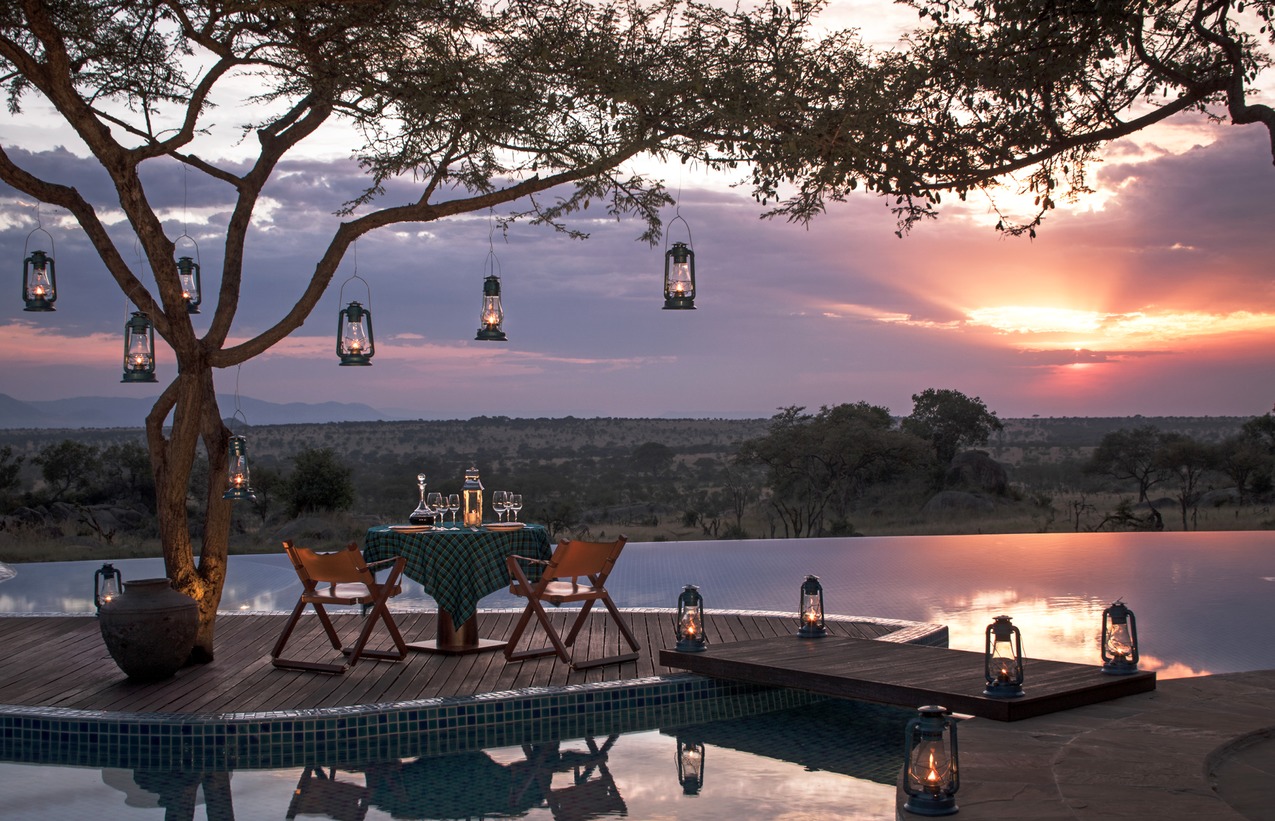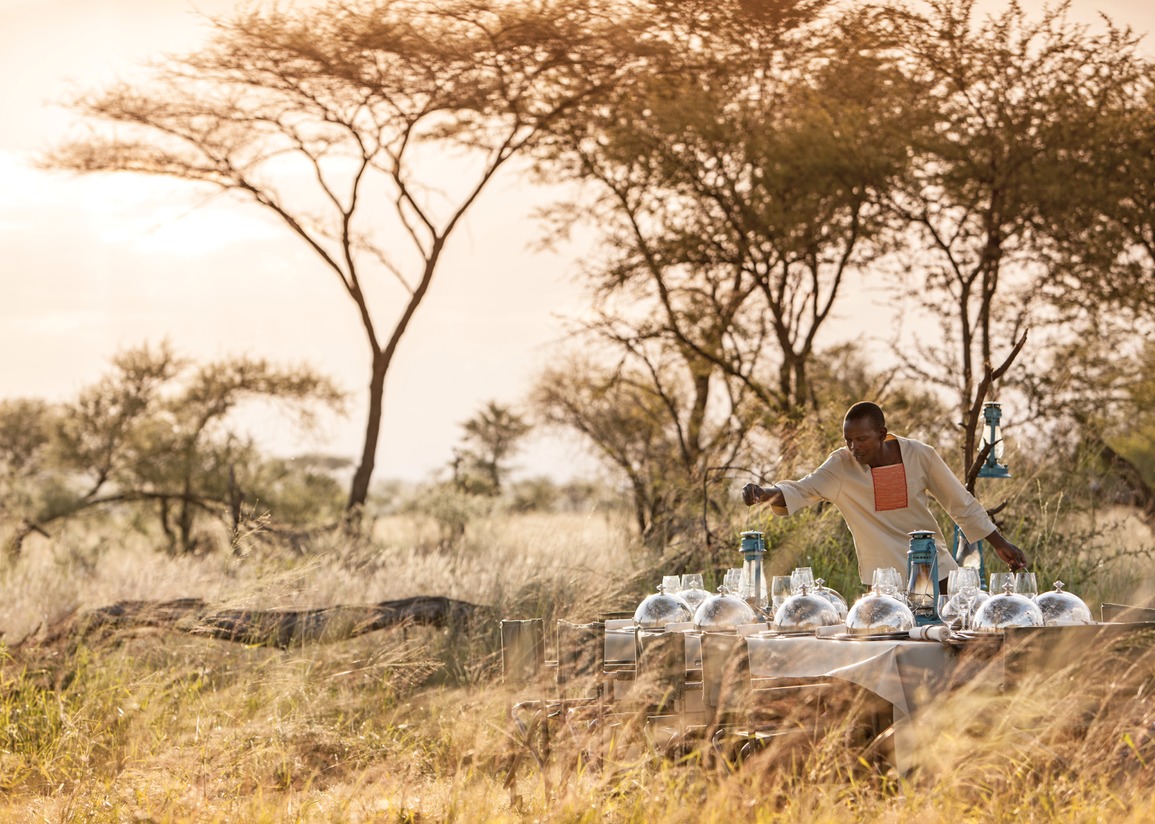 Disclaimer: Though this post is in partnership with Four Seasons Safari Lodge Serengeti, as always, all opinions are my own.