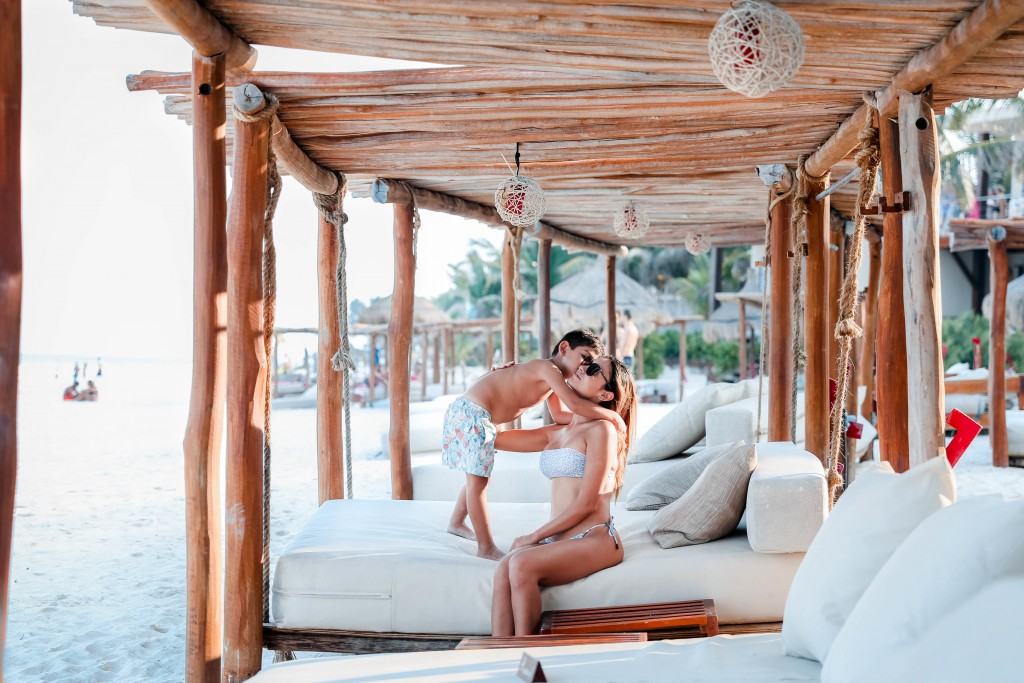 Though I love reading and answering every single message that I get whether it is an email, DM, or comment on my platforms, it is very hard for me to keep up with everyone. And I have noticed that most of your questions are very similar. Due to a number of questions that I received, I decided to do two separate posts, a personal  Q & A and a blogging/Instagram related one so that way I don't leave any questions unanswered.
I haven't shared much of the details of my personal life and it has gotten to a point where I cant continue to postpone it anymore as you become increasingly interested in us.  The reason being is because I started this account to share our journey while we explore some of the worlds most beautiful destinations and properties in hopes to  inspire you to explore the world, embrace all the beauty that the world has to offer us yet at the same time bring awareness to become a more conscious world citizen. 
By no means I claim to be perfect or live a perfect life, after all, this is a journey, a learning experience; lets do it together! 
So here it is. You asked, and I answered.
Q. What is your name? Where Are You From? Where do you live? Where are you based?
A. My name is Claudia and I am 24 years old. Though I was born and raised in Bolivia, I live in Florida with my family.  I have lived in the US for over 10 years now and most of it in the Sunshine State.
Q. What does "Zeeba" mean? Why "ZeebaLife"? Does ZeebaLife have a special meaning?
A. Zeeba means beautiful in Farsi which is my husbands' native language; therefore, Zeebalife means beautiful life. I truly believe that life is beautiful, you just have to change your perspective and your attitude, and you will realize how beautiful life can really be. It's not about what happens to you, it's about how you react. Zeeba Life is a reminder to make a habit to find beauty everywhere and in everything, and you will see how truly beautiful life is. This is also a work in progress for me and something that you need to put in practice every day. 
Q. How many languages do you speak?
A. I speak English and Spanish fluently and can understand and speak Portuguese a little. I really wish my parents would have taught me Arabic and french the two predominant languages in our family besides Spanish.
Q. You said you were from Bolivia. How come you speak English so well?
A. Thank you! Though I was born and raised in Bolivia, I attended a British private school in Bolivia where they taught us English like our first language and Spanish as our second.
Q. You look like you are Italian/Spanish/Arabic etc.
A. Well, my family is very mixed. My blood father is Lebanese Palestinian and from my mother's side my grandfather was Italian on one side, and Spanish on the other, and my grandmother's family was Polish, German and French.  Funny enough, almost everywhere I travel I get someone who tells me oh you look like you could be from here. I have been told this in many different countries including Italy, Indonesia, Brazil, Saudi Arabia, Spain, Mexico, Hawaii… the list goes on.
Q. Are you a full-time traveler? How often do you travel?
No. I am not a full-time traveler and I don't intend to be. Though traveling is not only my passion but also my families passion, we value to have a place to call home. Being a wife and mom can also make full time traveling very complicated. But to be honest, I like to go on 2 week- 8 week trips and come back home for at least 2 weeks to regroup as I call it . Realistically, we can do this now because my son hasn't started school yet but I don't even want to think about what will we do next year haha.
Q. When did you start traveling?
A. I was fortunate enough to start traveling at a very young age. However, living in Bolivia, all of our holidays meant we would come to the US – Miami specifically. So though I was always traveling, I was only really visiting Miami multiple times a year until I was about 10 years old. After that, I really started exploring other states and countries when I was about 12 when I went to Hawaii, North Carolina, Los Angeles, Aruba and that's when the wanderlust kicked in.
Q. How old is your son? And what is his name?
A. He is almost 5 and his name is Aryan.
Q. Does your son go to school? Do you homeschool him?
A. He is in VPK right now, but since its pre-school, he is free to travel as much as he can – for now.
Q. Can you tell us more about your husband? Where is he from? Does he speak Persian/Farsi? Do you always travel together? 
A.  My husband's name is Amin, and he is originally Iranian and was born and raised in Dubai. So yes, he speaks Persian/Farsi fluently as it is his native language and his second language is English. Yes, I always travel with him and prefer to do so because there is nothing better than traveling with your partner and best friend. Plus, he is responsible for all the beautiful photos you see in my account 🙂
Q. How long have you been married?
A. We just celebrated our 6th year wedding anniversary. 
Q. Do you always travel as a family?
A. Yes, I almost always travel with my husband and my little one unless we are going on a parents only holiday, which is much needed! These trips are usually 3-4 nights only as this is our baby sisters restrictions aka my mom haha. 
Q. What has been your favorite country?
This is such a difficult questions to answer because every single country has something to offer. It's very hard for me just to pick one but I can tell you my top 3 so far, Maldives, Finland and St Barth (French Territory). They are not only one of my favorite countries but I have such great memories from these 3 trips that I smile just from thinking about it! But I also love Mexico and Indonesia. Oh and Greece and Guatemala….
Q. Who takes all of your photos? What about when both you and your husband are in the photo?
I am fortunate that my husband is not only passionate about photography but also is very loving and tries his best to be patient with me. He takes and edits all of my photos. When we are both in the photo, we use a tripod with a control or ask my little one to press the button!
Q. How do you edit your photos? Do you have a preset for sale?
We use Lightroom to edit our photos. And no at this moment, we are not selling our presets.
Q. Does Instagram affect the way you travel or where you travel to?
Yes and no. We have discovered some beautiful places thanks to social media and I am always on the lookout for beautiful places to explore. Having said this, I typically like to avoid burnout destinations and places where everyone is going. The beauty of traveling is to discover, explore and make your own journey so yes its good to use Instagram as an inspiration but I do like to create my own path and experiences. This also includes finding new hidden places within those really popular destinations.
Q. You look so fit and healthy. How do you manage to do this when you travel so much? Do you go to the gym? What do you eat?
Thank you! My family and I actually follow a plant-based vegan way of eating. We try to eat mostly plant-based whole foods with occasional treats. At home, I make it my priority to make sure my family is getting the best quality of food and all the nutrients that we need, so I make all of our food and snacks from scratch. I tend to go to the gym at least 2-3 times a week but this past year I have to admit I haven't been much but I am trying to start again. What really helps me stay healthy and in my weight is my plant-based diet.
Q. Is it hard to travel as a vegan?
A. Yes and no. It can be very hard but it all depends on where you travel to. There is always a vegan option in any restaurant. You just have to think outside of the box. Ask them to prepare you some steamed veggies with rice and there you go you have a meal! Or order a side of grilled veggies, bread, and maybe hummus and make yourself a sandwich. What about pasta with red sauce? or pasta with some olive oil and veggies? or rice with beans? There will always be something, you just have to ask. We have also learned to be flexible on the little things for example if the only option is pasta but the pasta is made with eggs, I will eat it as long as it doesn't have any cream or cheese on it. Another good example is bread. Sometimes bread is made with eggs or milk. If there is nothing else, it will do.
Q. Who are your favorite female accounts on Instagram?
There are so many good accounts on Instagram, big and small.  Some of my all-time favorite girls are Leonie from @OhhCouture, Tara from @Taramilktea, Rene from @Reneeroaming, Kristen from @TheBlondeAborad, Helen from @Gypsylovinlight, Elsa from @Elsas_wholesomelife, Julia from @JuliaHengel among many others!
Thank you to everyone for your lovely questions! I will be working on the blogging/Instagram related questions soon 🙂