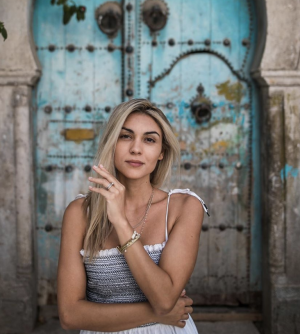 Hi! I am Claudia from Zeebalife, a successful luxury travel and lifestyle influencer with a focus on digital marketing, advertising for luxury brands and content creation. During the past four years, I have been blessed to be able to not only make my dreams of traveling the world a reality, but also managed to become a voice of authority in the travel industry and throughout social media. I have had the pleasure of representing and partnering up with some of the world's most renowned and prestigious brands such as Four Seasons, St Regis, American Express, SPG Starwood, Ritz Carlton, Six Senses, Shangri-La, Anantara, Small Luxury Hotels, and many others.
Meanwhile being able to not only build a target audience but also successfully portray my voice, remain authentic and build an online brand through social media with the purpose of sharing my journey to inspire others to love, travel the world, make an impact in meaningful ways, provide value to others and defy standards. 
"I have a voice, opinions, beliefs, desires that I refuse to leave behind because I'm "supposed" to be here just "to post pretty photos". I want to be here to ignite a fire in you, not only to learn about the world, not just about traveling but to step out of your comfort zone and create an impact in this world. We are in this world together regardless of our nationality, age or color of skin so let's aim to be world citizens"
What does "Zeebalife" mean?
Zeeba means beautiful in Persian which is my husband's native language; therefore, Zeebalife means beautiful life. I truly believe that life is beautiful; you just have to change your perspective and your attitude. Zeebalife is a reminder to make a habit of finding beauty everywhere and in everything (and everyone!), taking full control of your actions to achieve anything that you desire to while letting go of things that are out of your control, after which you will see how truly beautiful life is. Learn to omit all of the noise so you can truly immerse yourself in its' beauty.
By no means do I claim to be perfect or life a perfect life, after all, this is a journey, a learning experience; let's do it together!